On our way home after we bonded with the cats from Tabby Town Cat Cafe, something caught our attention. It looks like there's a party! We turned around and saw that there is a new food park near Tagaytay! Presenting BistroVille Food Park!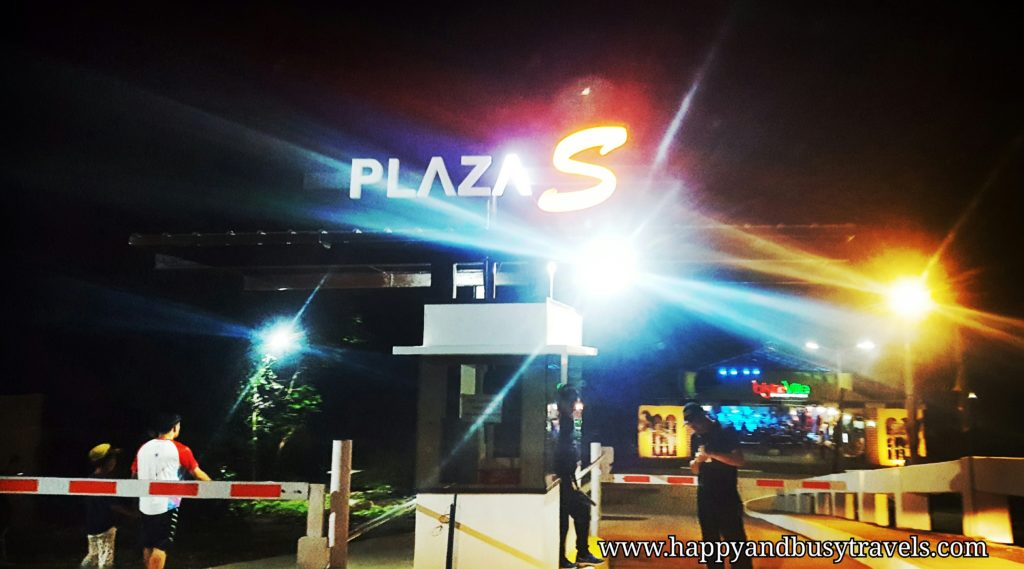 This is just the entrance, the guard will give you a parking stub. There is a lot of parking spaces and there is no parking fee.
BistroVille Food Park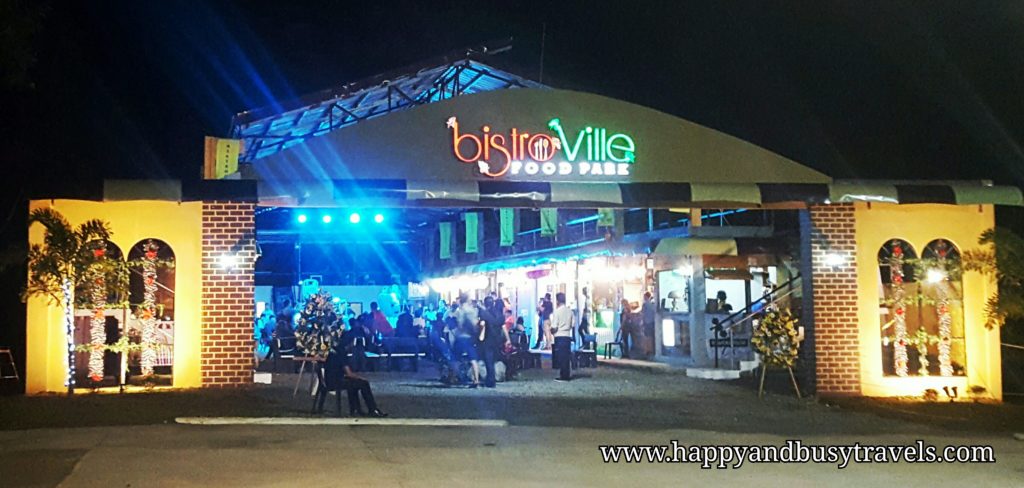 Address: Tagaytay – Sta. Rosa Road, Brgy Lumil, Silang, Cavite, Philippines
Contact No.: +63927 822 1109
Facebook: https://www.facebook.com/BistroVille/
The place looks like there is a party. As soon as we enter the food park, there is a local band playing their original song. There are still more bands lined up to perform. It looks like fun!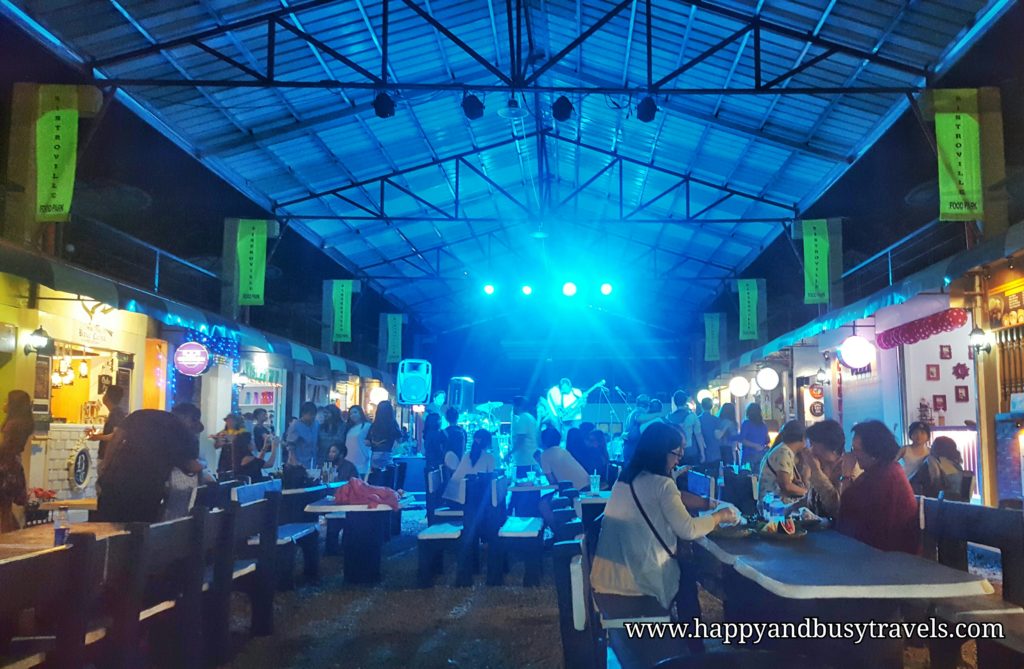 There are lots of stores inside. Some are still under construction. Here are some of the stores already open for business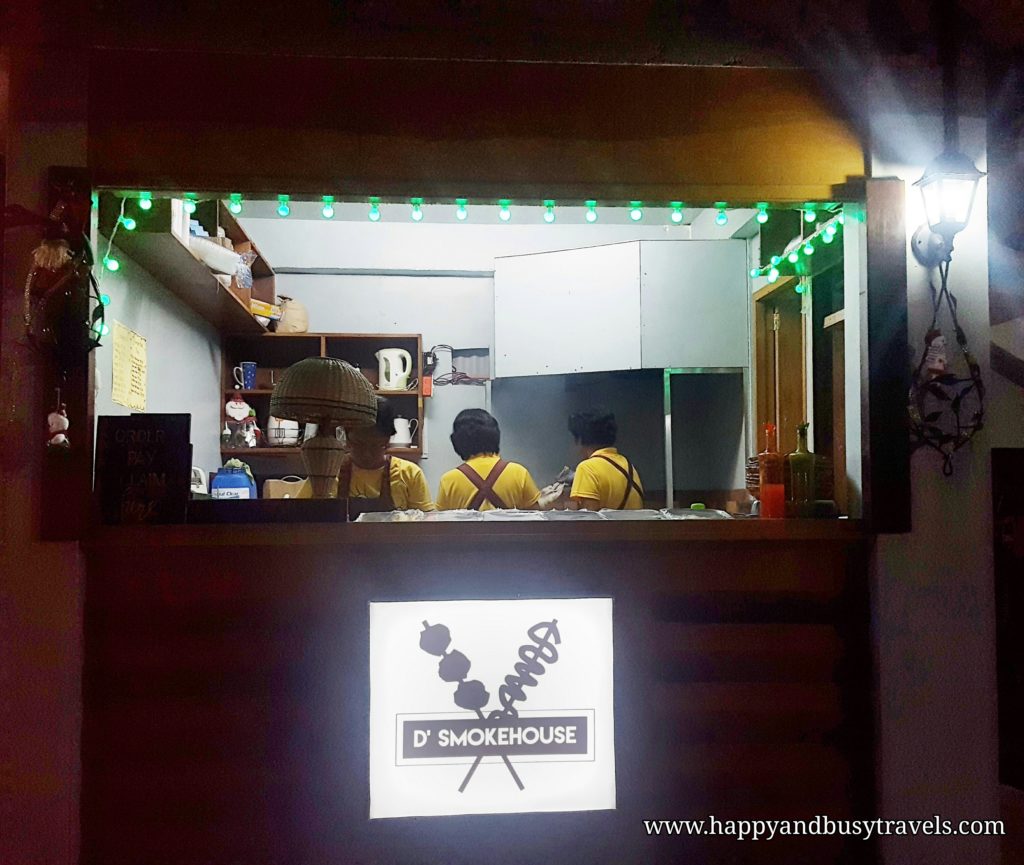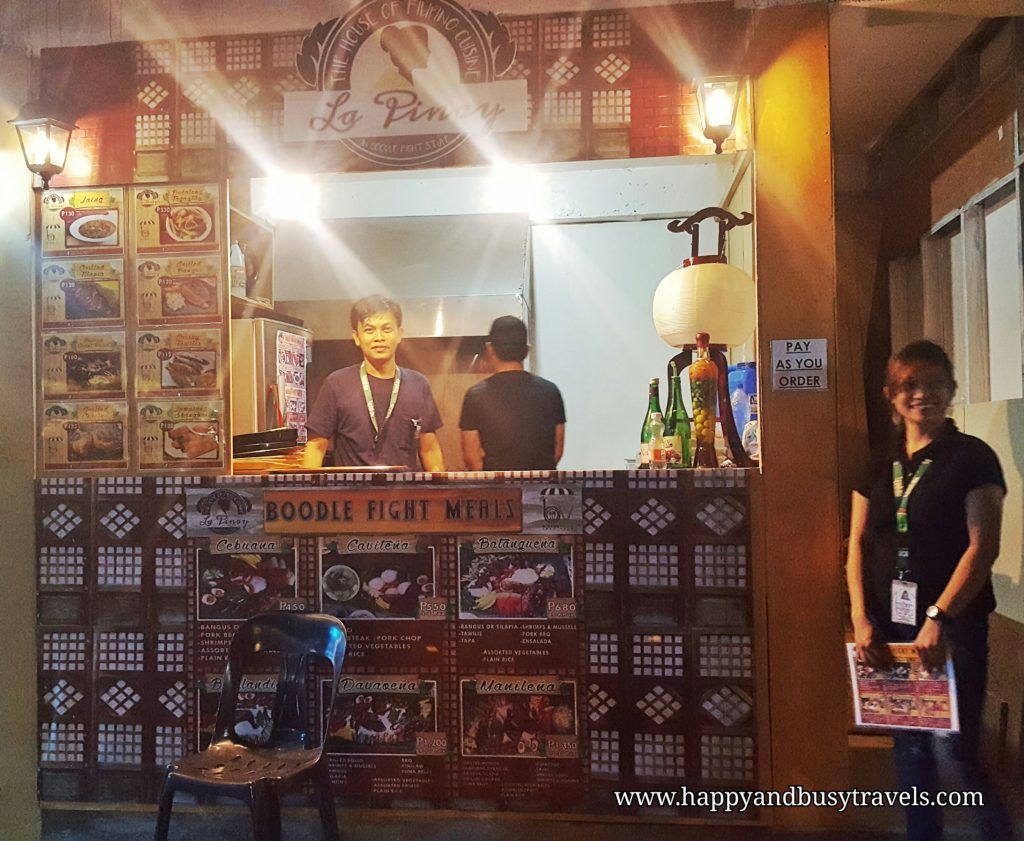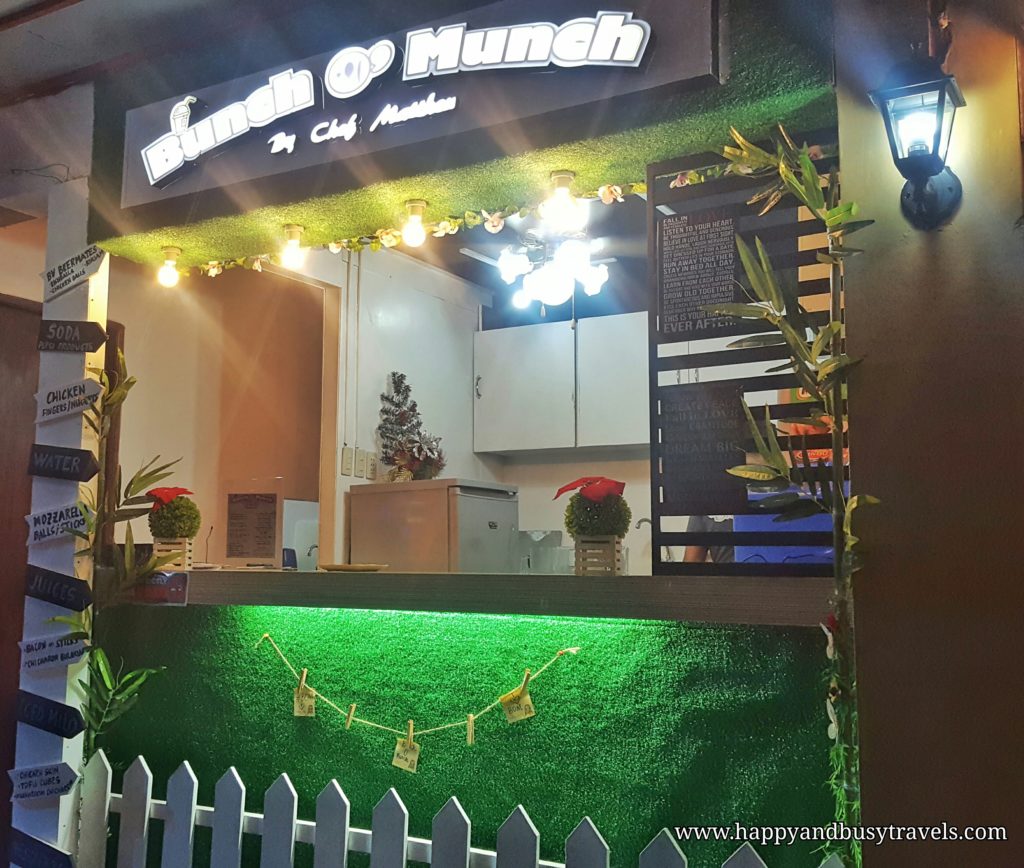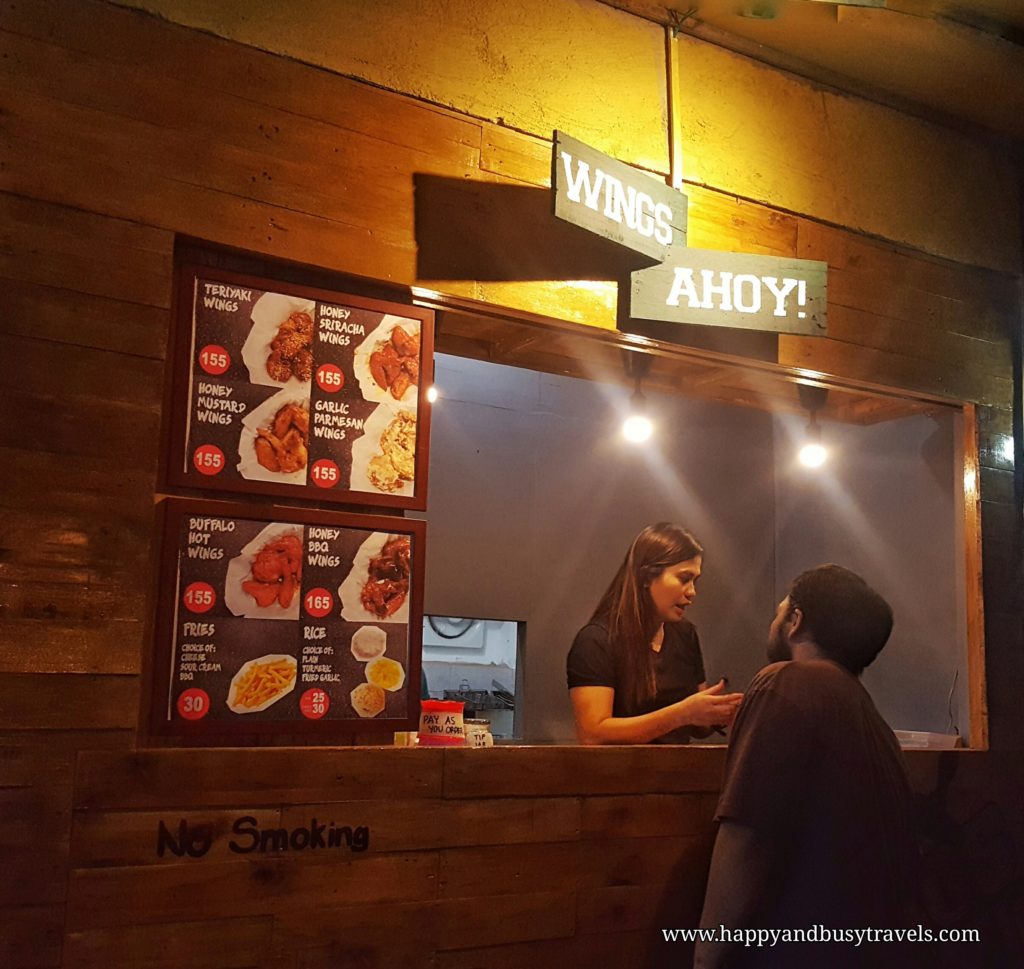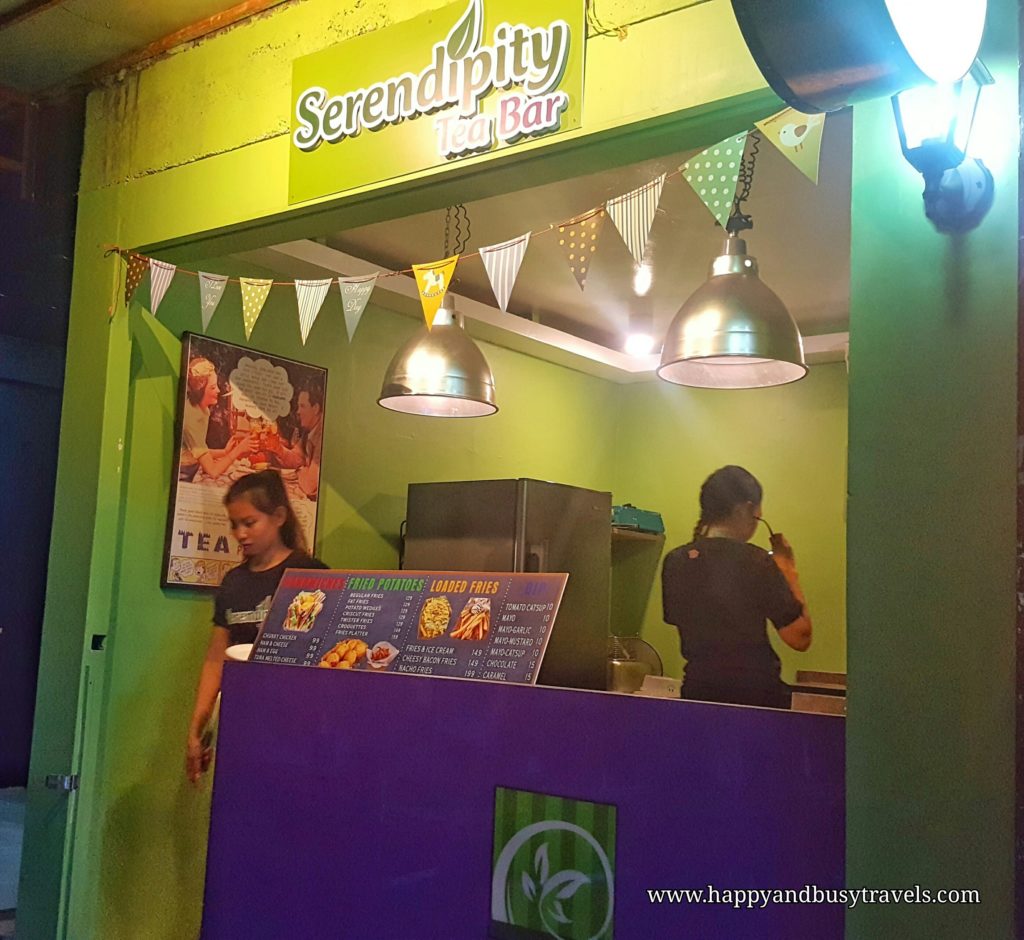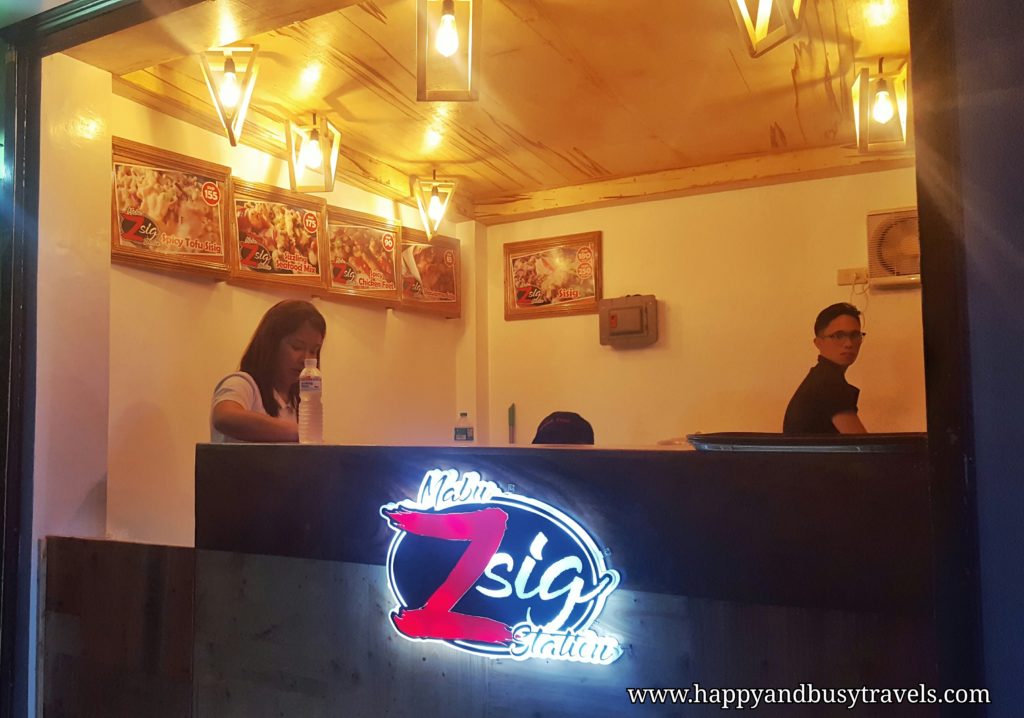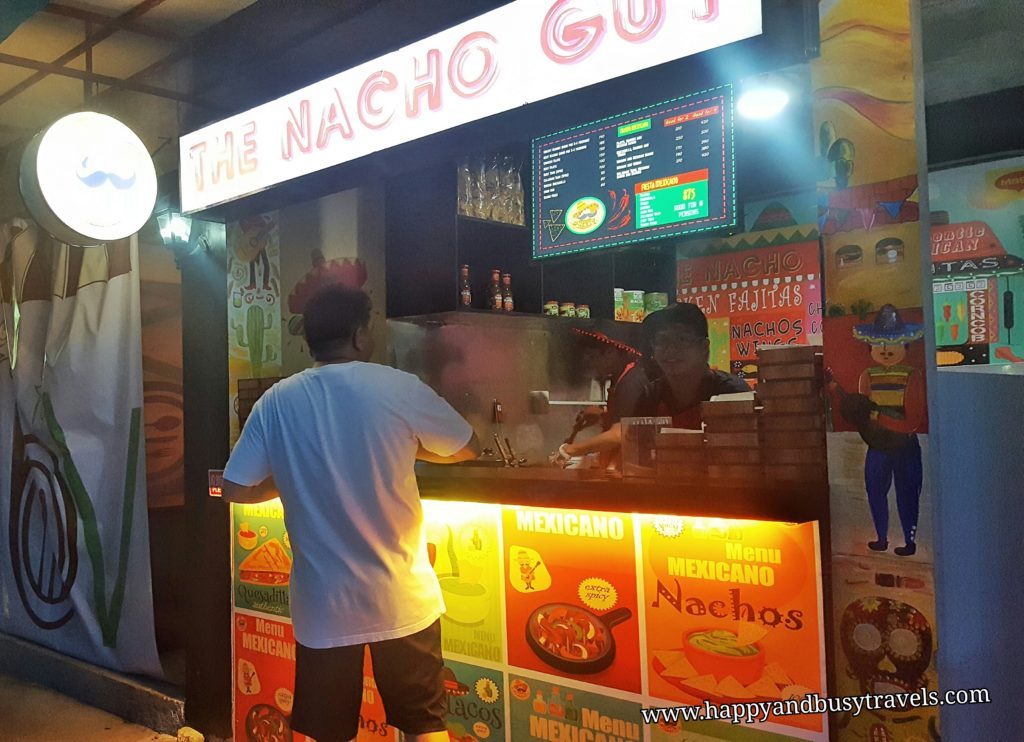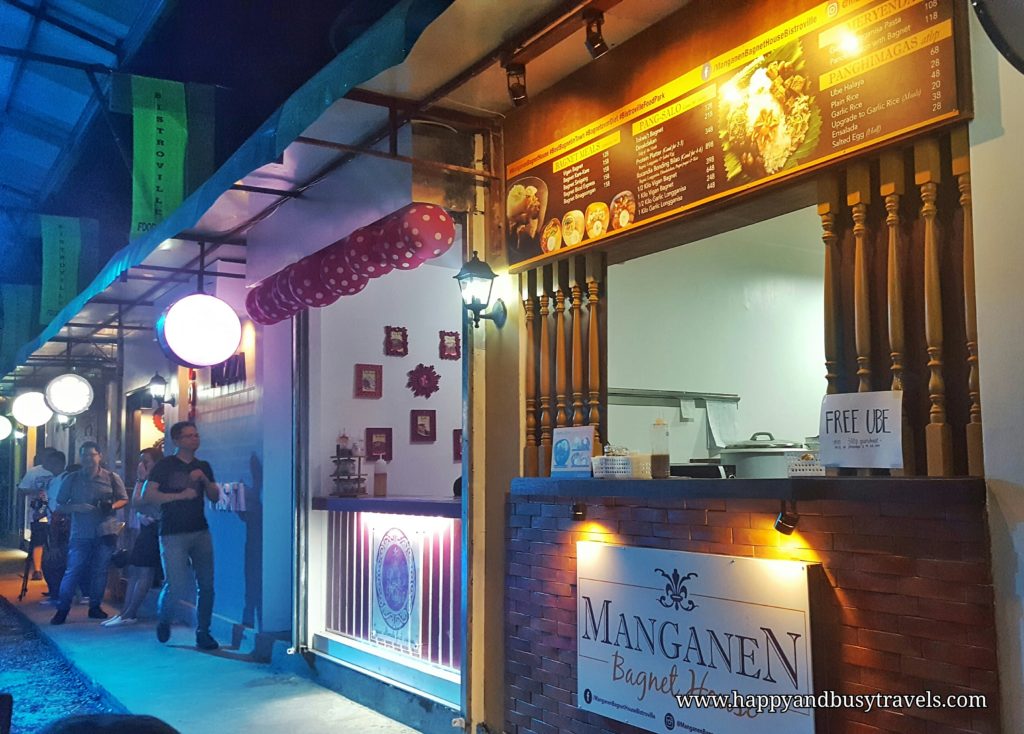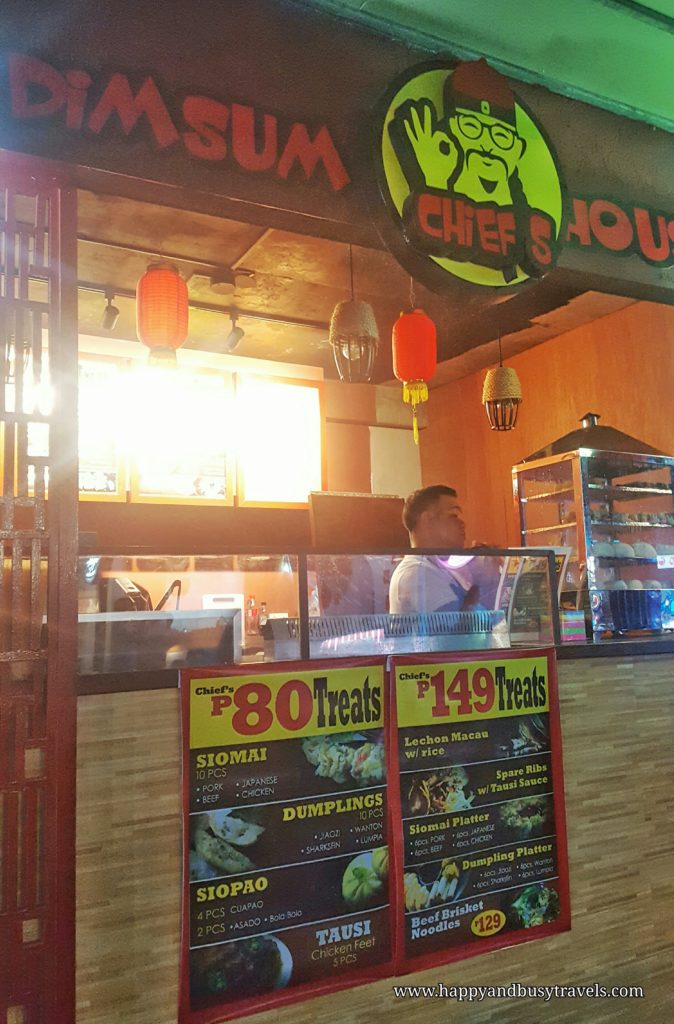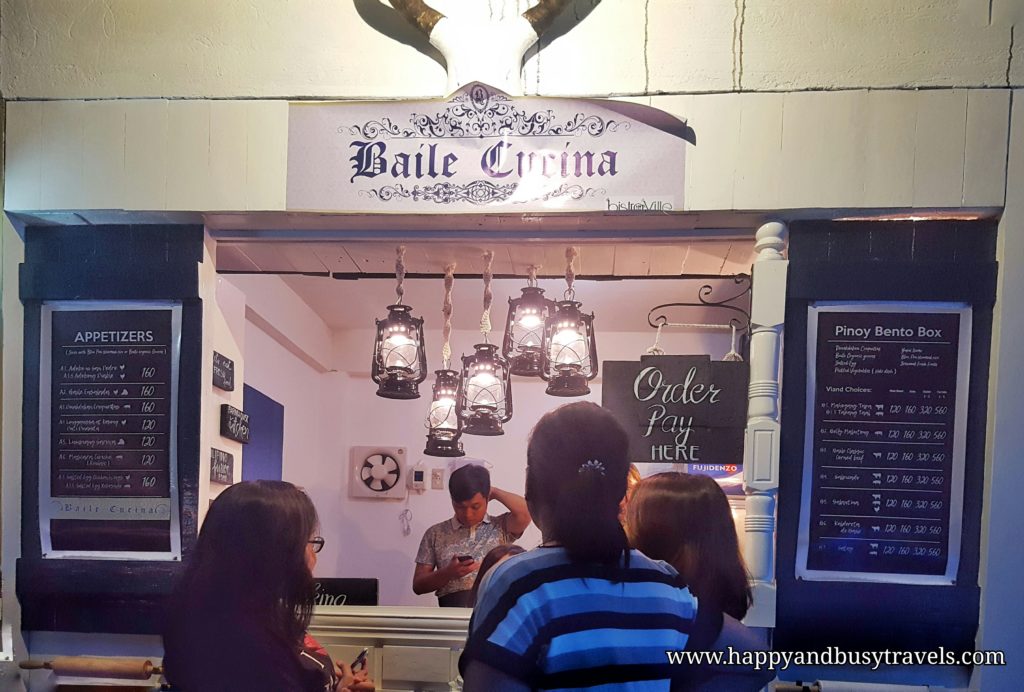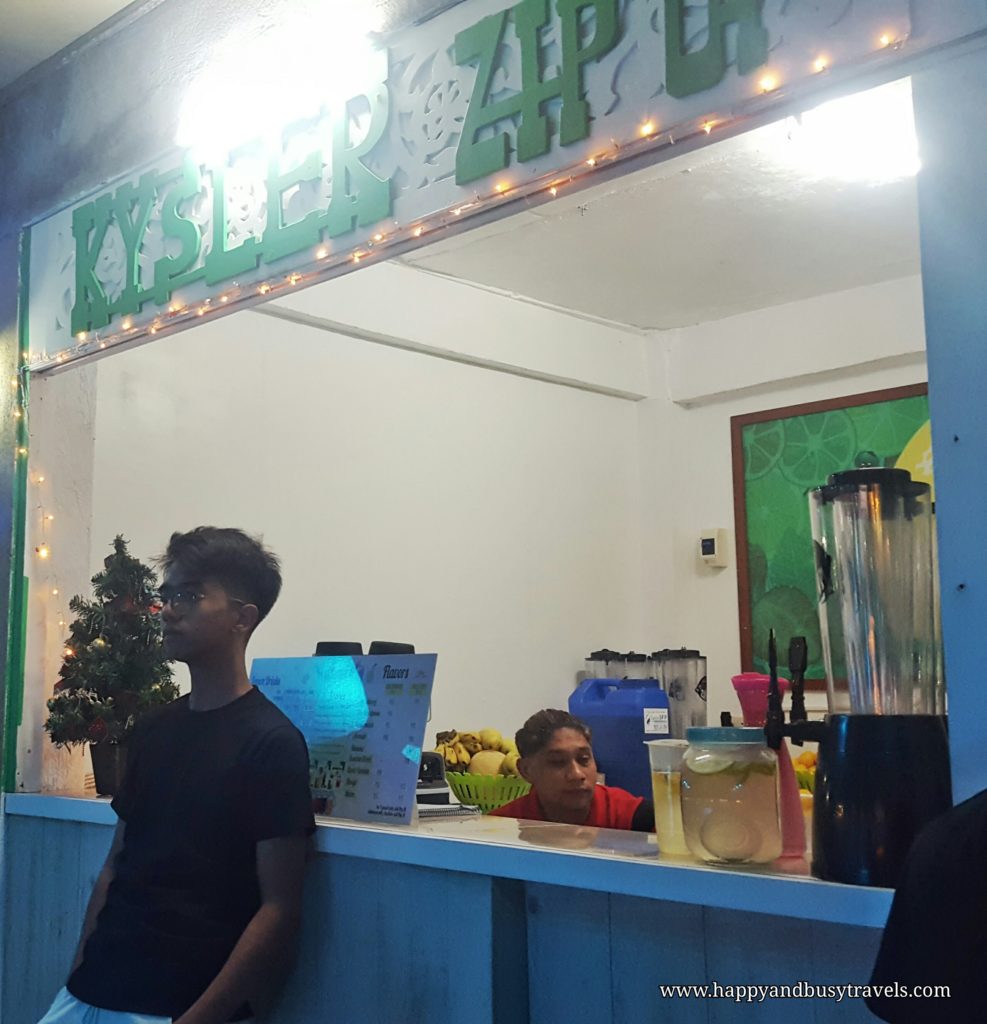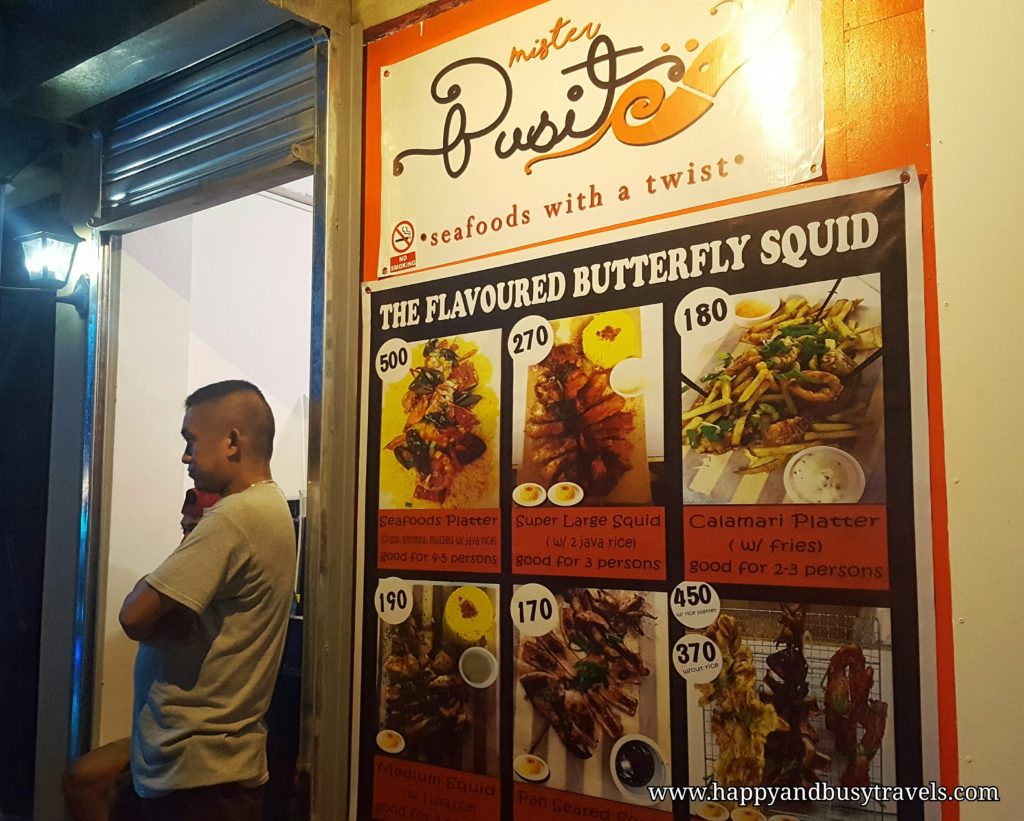 Where to eat???
Out of the several stores, we choose to order in Extranjeros. I think their name is from the Spanish word "extranjeros" which means "strangers" in English.
Here is their menu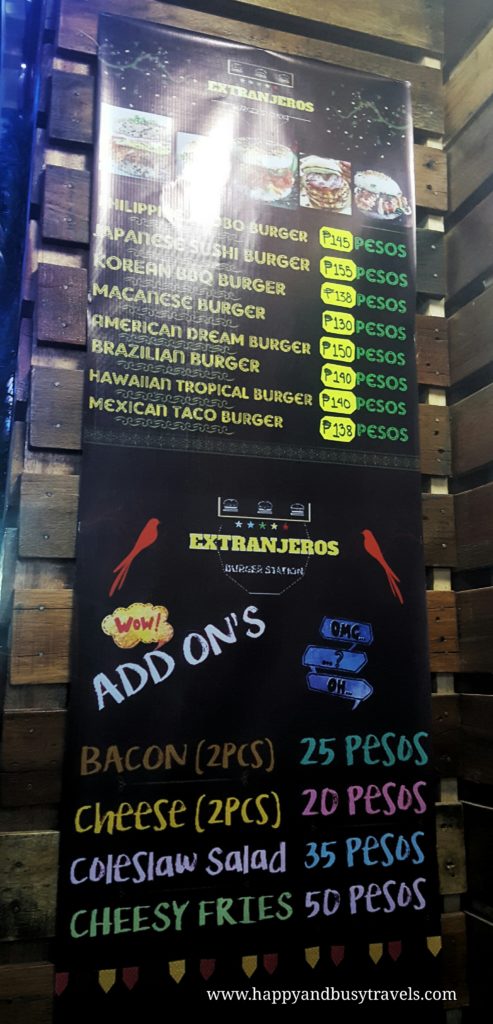 So, Busy ordered our food, he was given a number, and we waited at our table.
After a few minutes, our food is here!!!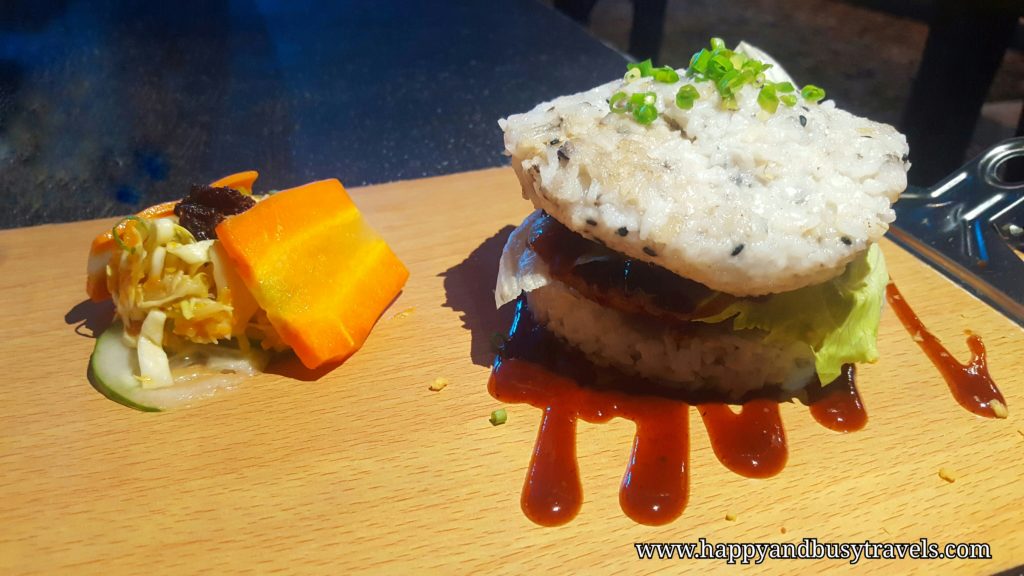 I ordered Korean BBQ Burger. It was plated on a clipboard together with the Atchara (pickled Papaya), it was a clever way on plating the dish.
I did not expect the burger to be in a rice bun! Actually, I usually do not eat rice (I started a few years ago).
The burger is a bit weird, anyway, I tasted it and gave it a try. The burger is tasty! Well, as the name says, the burger represented Korea very well. The characteristics of a basic Korean meal is here, it has rice, BBQ flavor, and Lettuce. I'm just not sure why it was served with Atchara instead of Kimchi hehehehe 🙂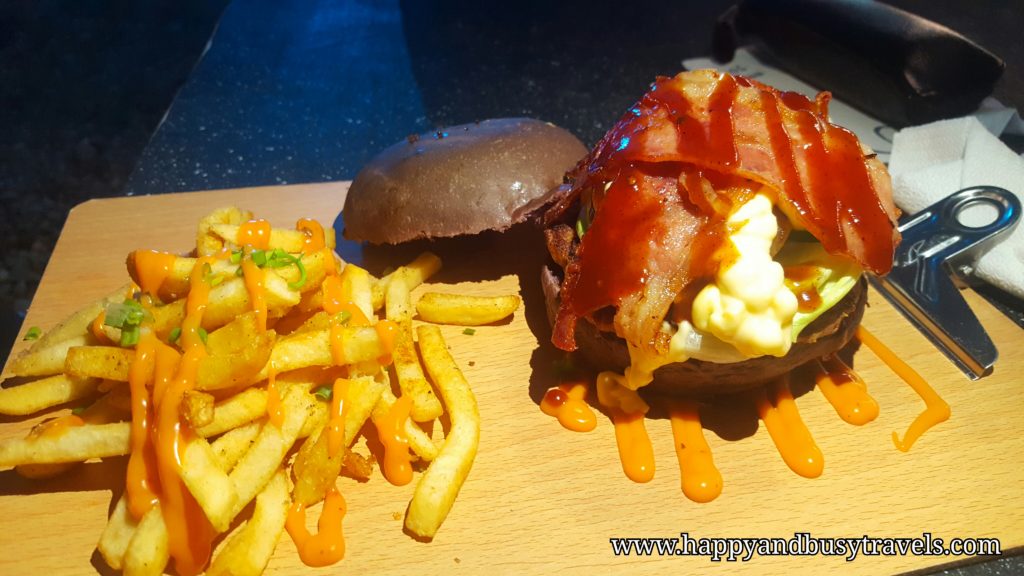 Busy ordered the American Dream Burger. As expected, the burger represents the main features of an American Burger. The Bacon, burger patty, cheese, and the french fries on the side.
The burger is also tasty but I think my Korean BBQ Burger is more delicious hehehehehe 🙂
For our dessert, we ordered in Cupscream.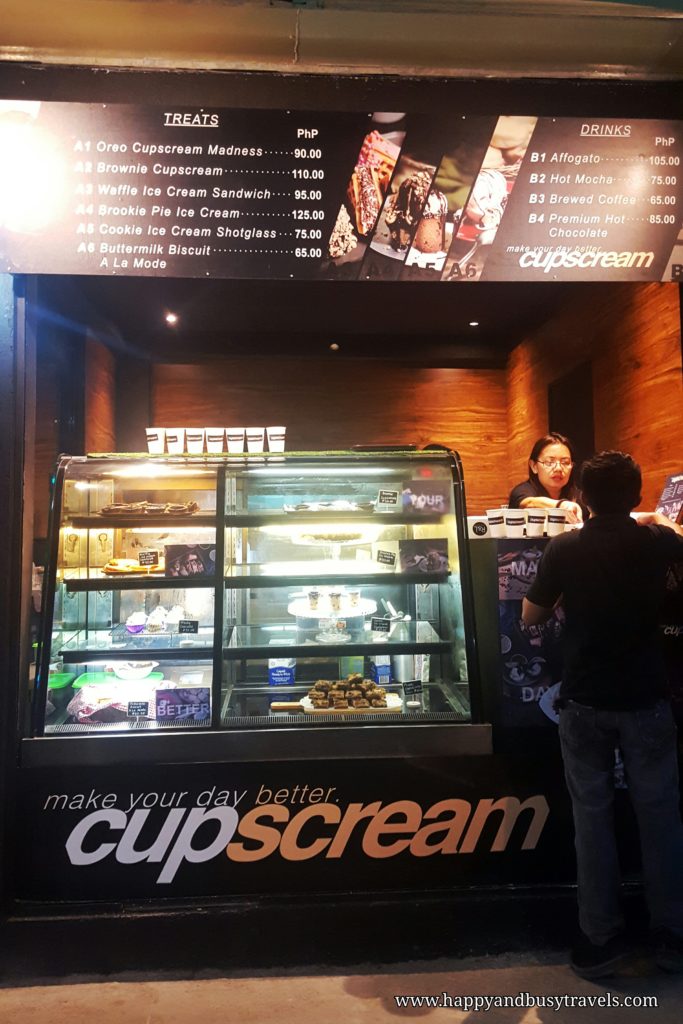 The store specializes in ice cream on unique cones/ cups.
Here is their menu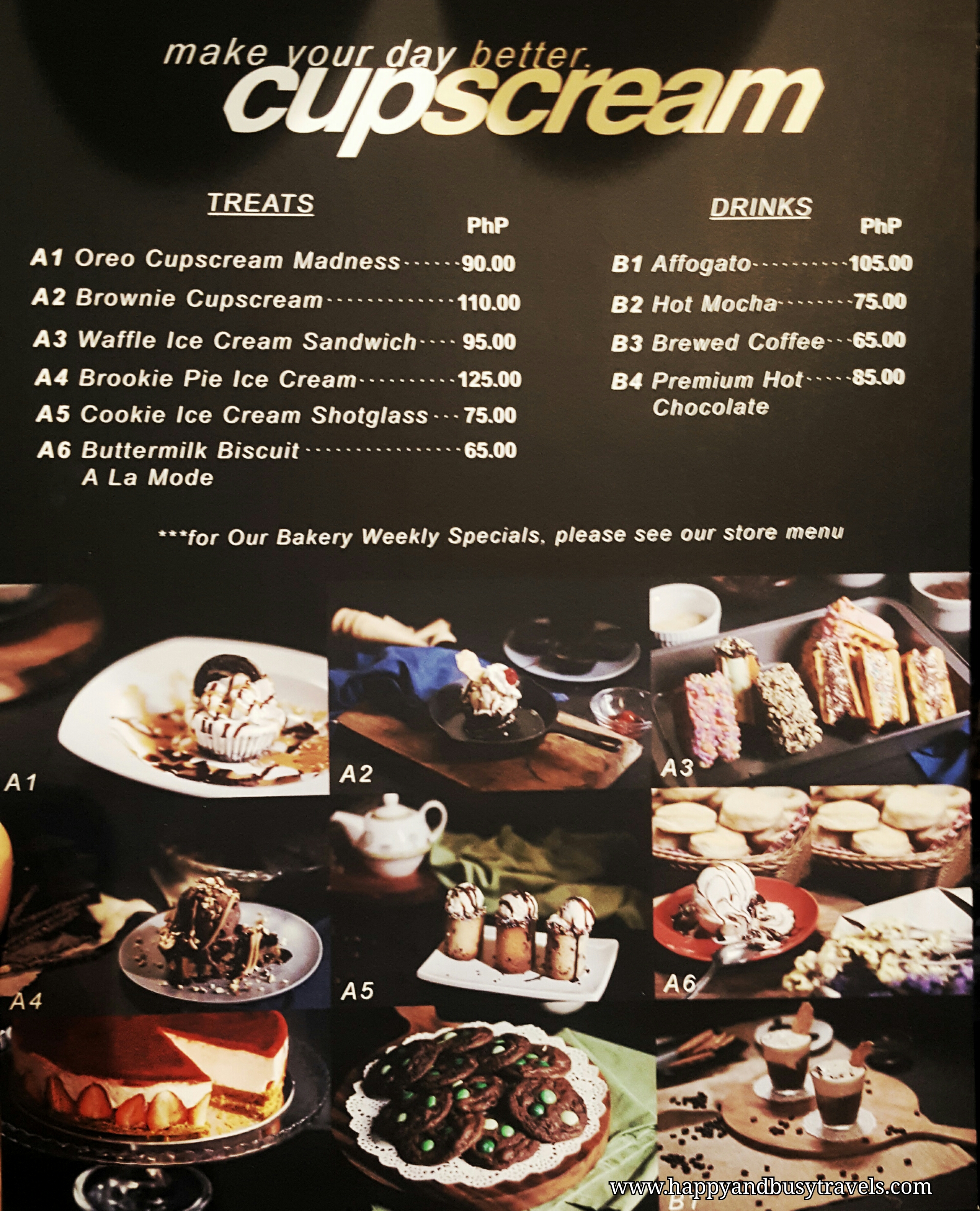 I ordered Cookie Ice Cream Shotglass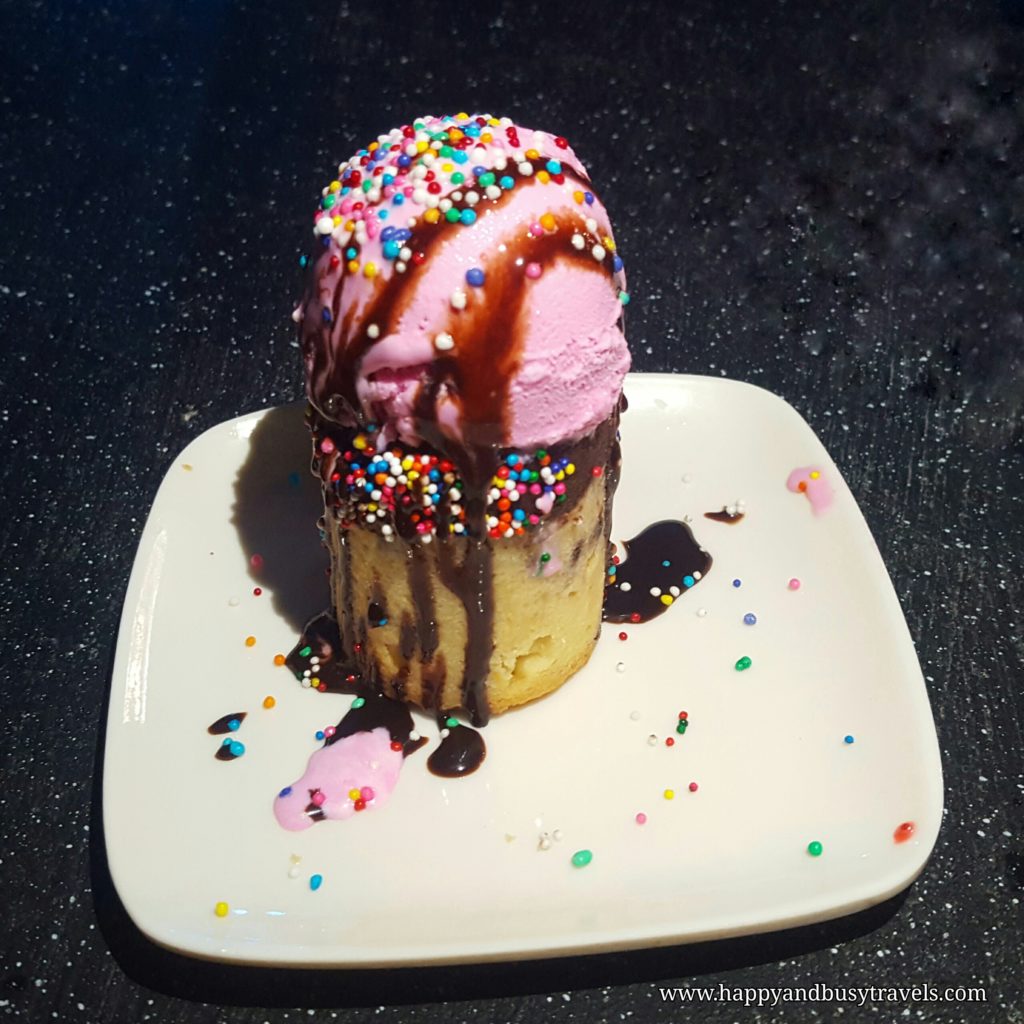 The dessert is delicious. The cookie is a bit hard. I think the cookie was made in this way to support the weight of the ice cream, and to hold the ice cream even though it melts.
Sadly I am already full, even though I wanted to eat more ice cream, I really cannot take one more bite. 🙂
If you have kids with you, they can also enjoy in the park by playing with different toys available inside the BV Playhouse for just Php 100 per hour.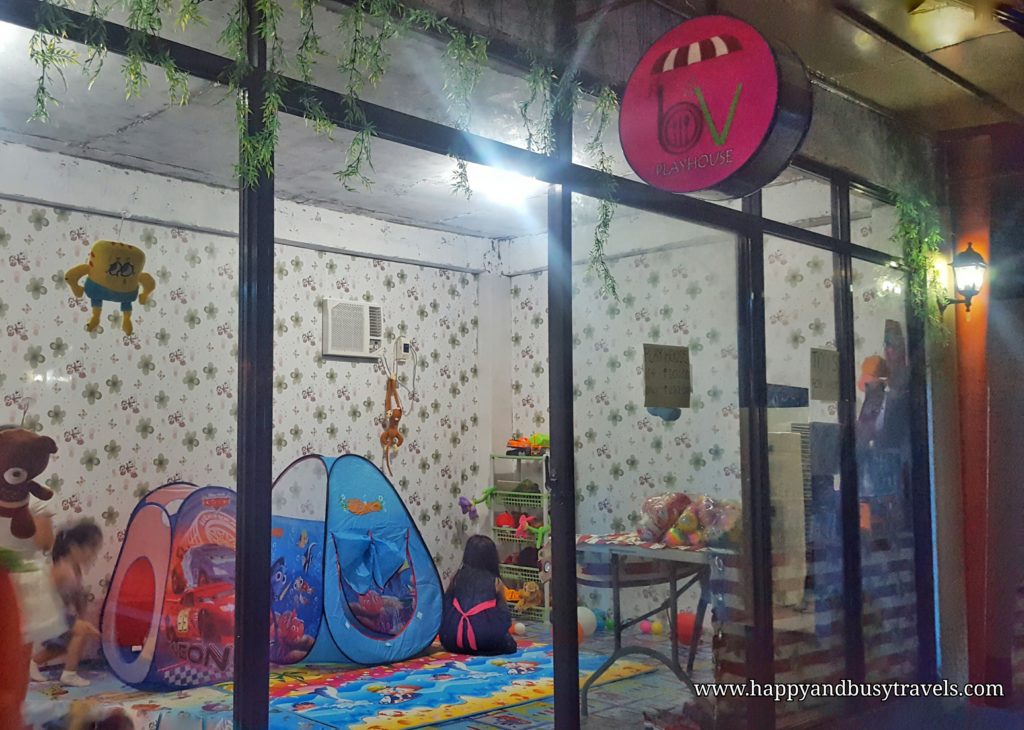 Overall we stayed a bit longer, we enjoyed the cold weather, the live bands, and the food in the park.
Notes:
The food stalls only accept cash payments
During "ber" months it is a bit cold in the area, specially at night. Bring your jackets or scarfs 🙂
They have a second floor or a mezzanine like spot in the park. It is also nice to eat here.
Parking area is not a problem
Happy and Busy's Smiley
Food – 

Location – 

Ambiance – 

Value for money – 

Service – 

Comfort Rooms – We forgot to check their comfort rooms