Staying in Tagaytay City is one of the easiest way to enjoy the weekend. So together with our friends, Busy and I stayed in Wood Spring Tagaytay.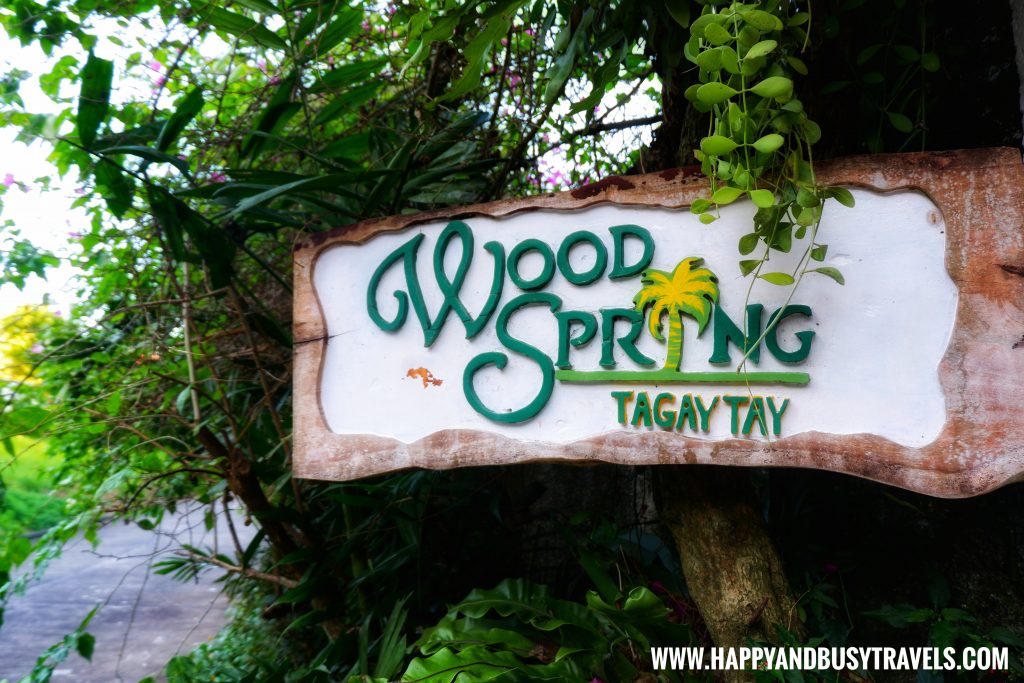 Facebook: https://www.facebook.com/woodspringtagaytay/
Email Address: woodspringtagaytay@gmail.com
Address: Tagaytay Country Homes 2, Bgy. Neogan, Tagaytay City 4118, Cavite, Philippines
Google Maps Link: https://goo.gl/maps/ceMqAKH2J6t
Airbnb link: https://www.airbnb.com/rooms/15798592?s=51
Quick Links
Finding the Property and First Impressions
It was very easy to find Wood Spring Staycation Rental. It was just located inside Tagaytay Country Homes 2, which was soo close to Residence Inn Zoo, and some restaurants like Marcia Adams and Lime and Basil.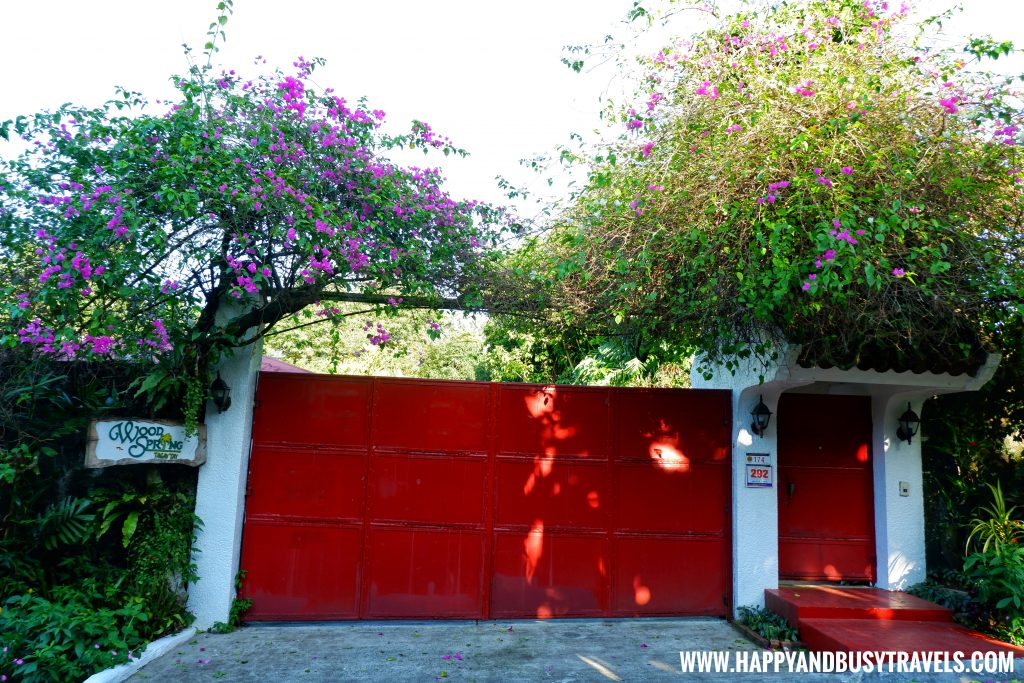 After we went past the guards of the subdivision, we arrived in this big red gate with lots of bougainvillea and other plants. Ohhh we already felt that we were on vacation!
The property was huge! It has a big house, and a parking space was also available.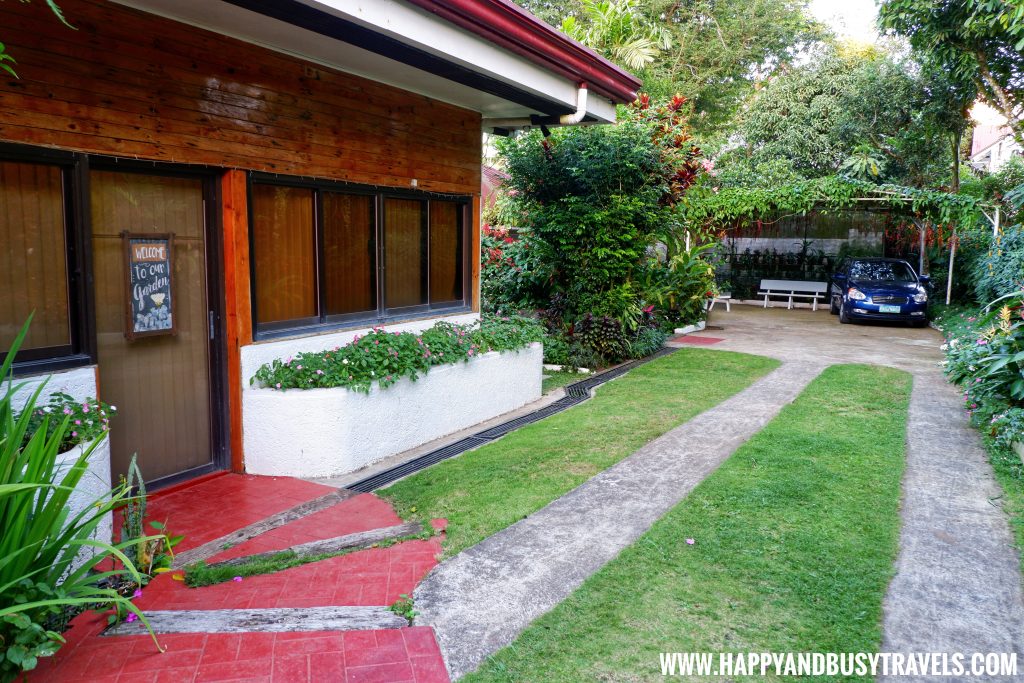 So we went further down and explored the area. 🙂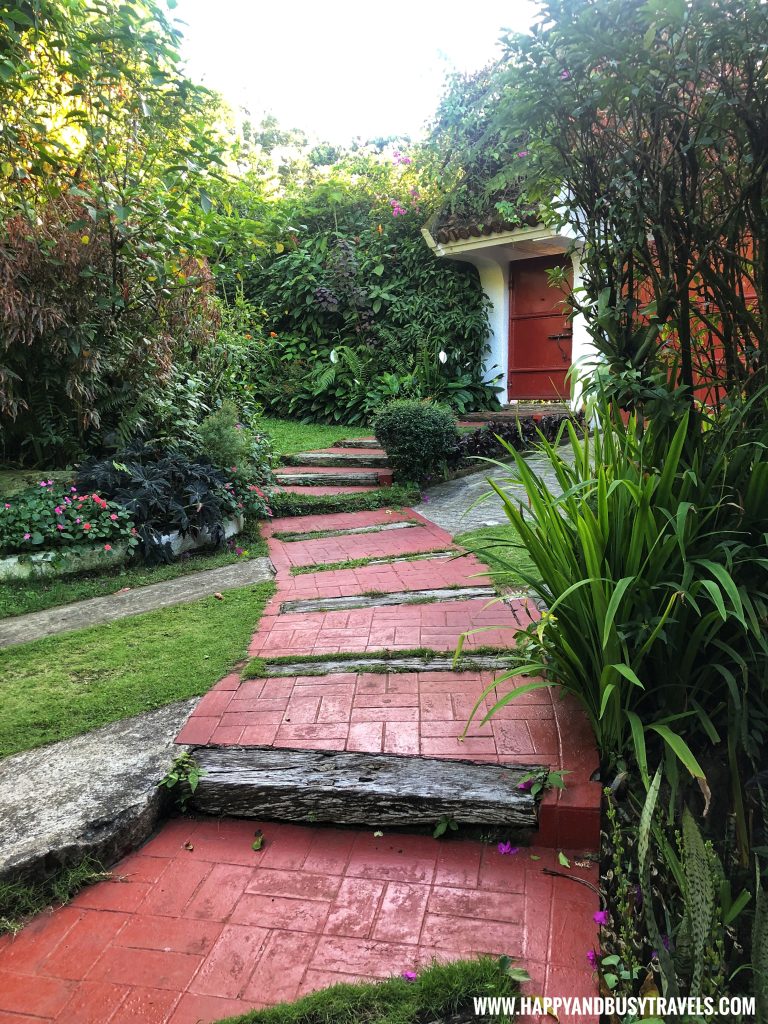 The Gorgeous Garden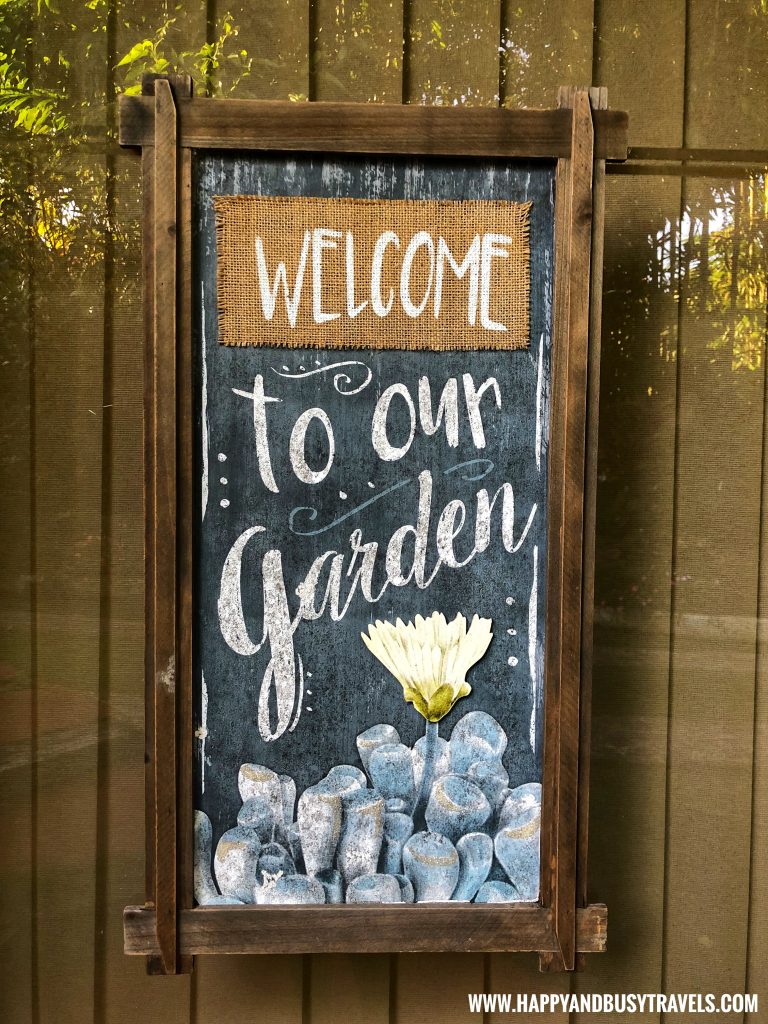 It was very noticeable that the property has a LOT of plants! We loved it so much that we have decided to create this garden portion in this blog 😆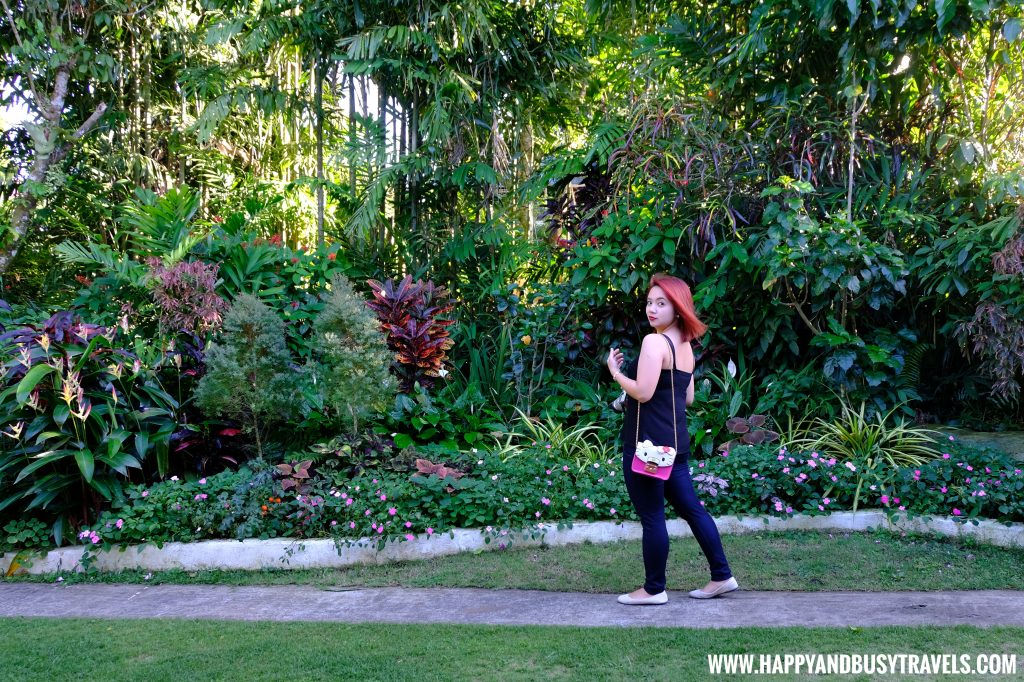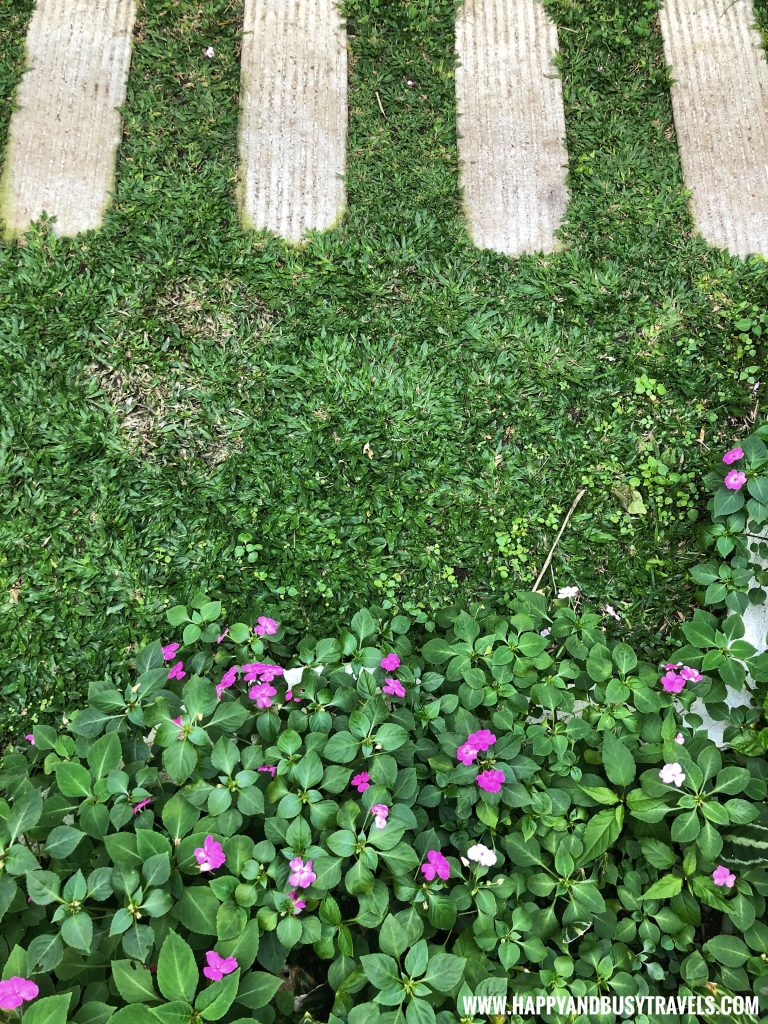 Our friend was also amazed by the plants in the garden.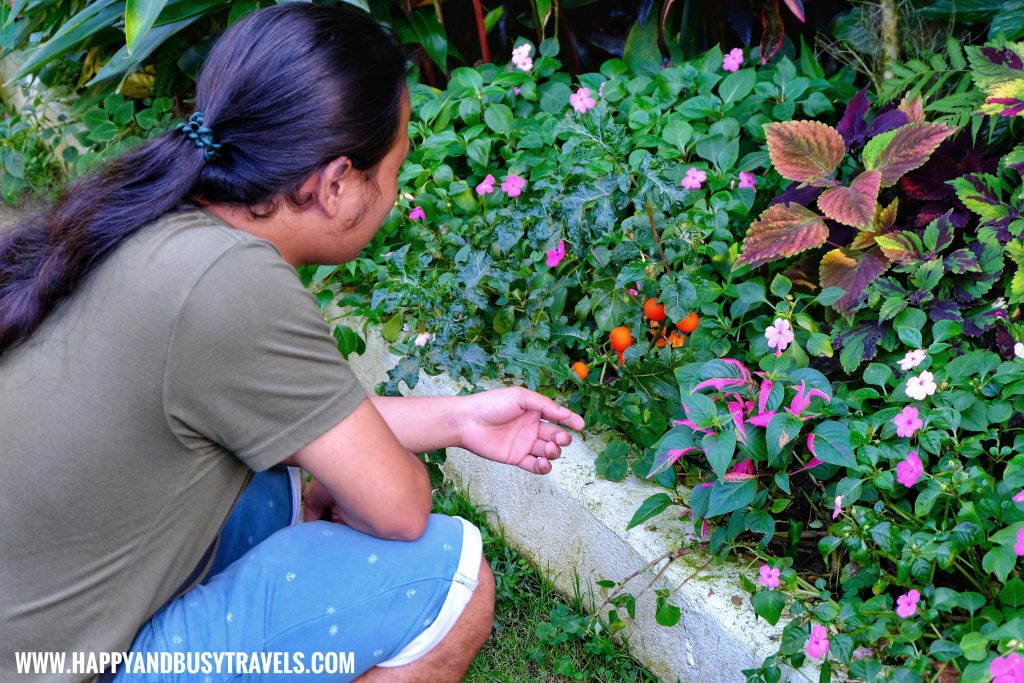 There were Cherry Tomatoes…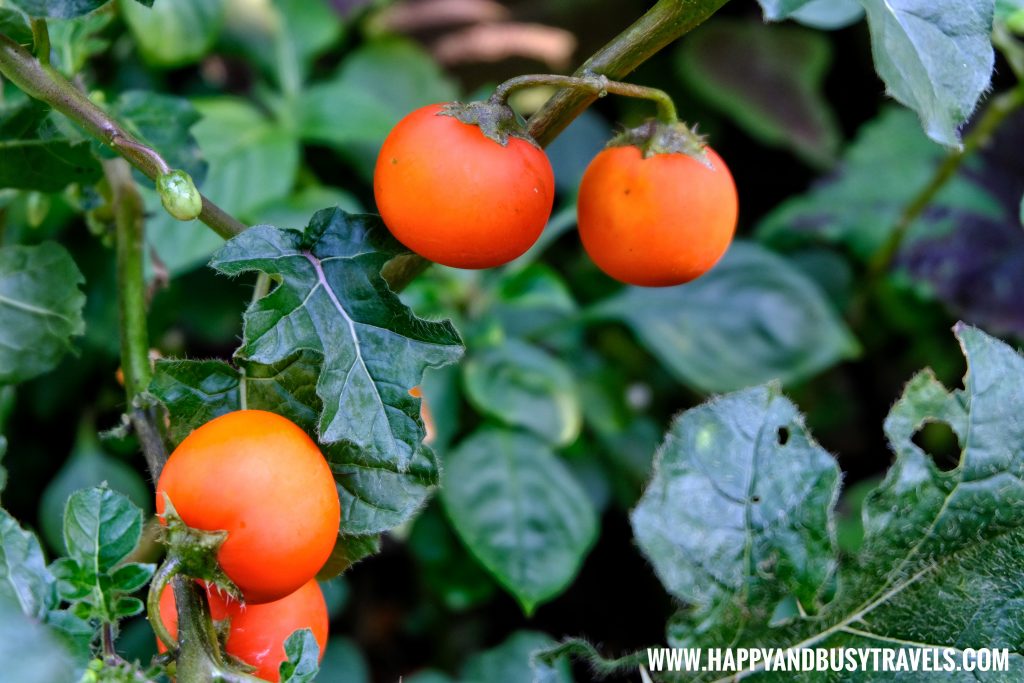 and some flowers.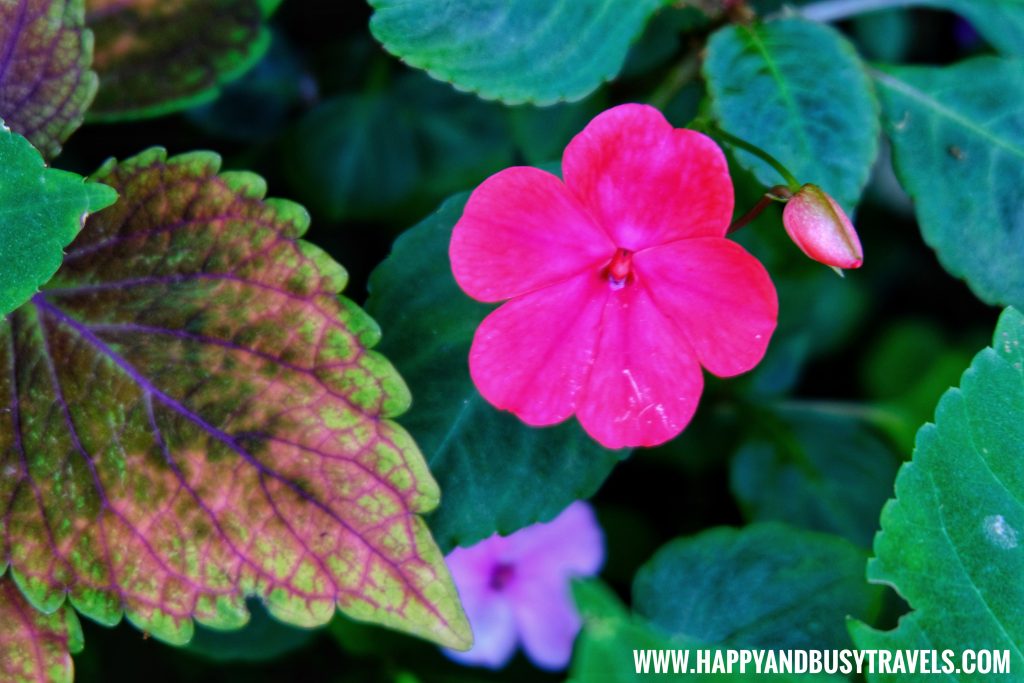 There were also Lichens on this tree. Lichens are fungus which is a good indicator if the air quality is good. They are sensitive to Sulfur Dioxide, thus if the area is polluted, Lichens will die.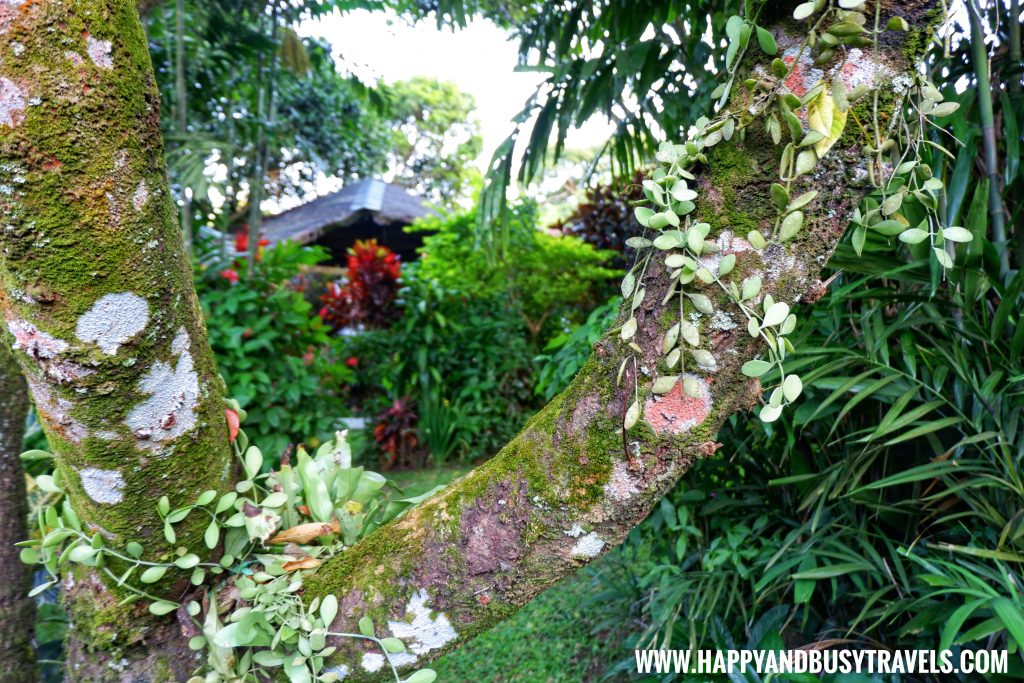 More flowers…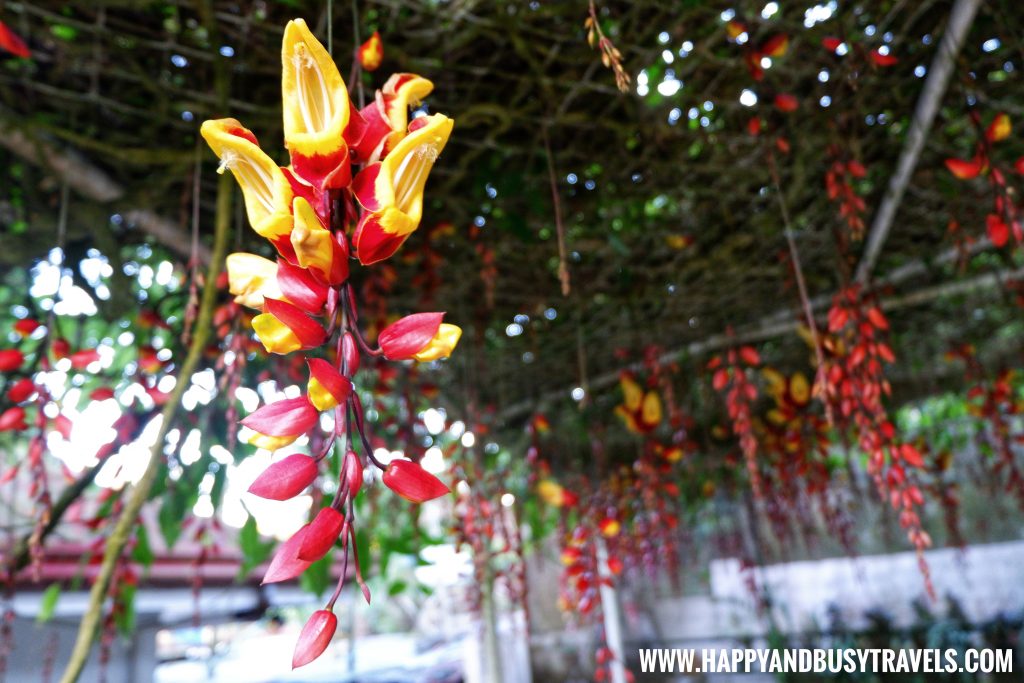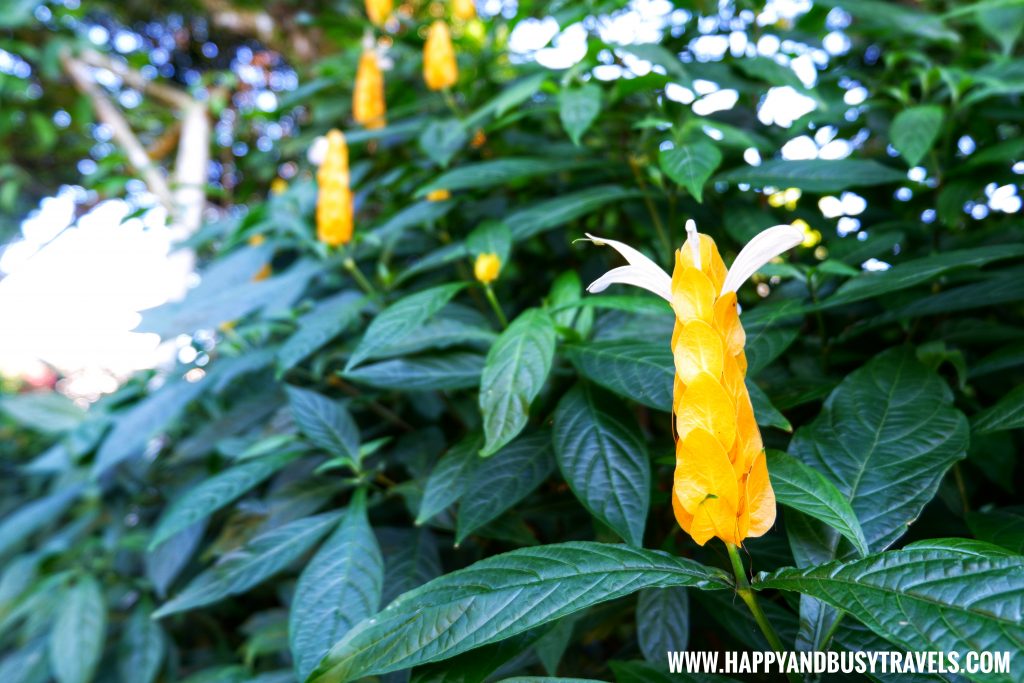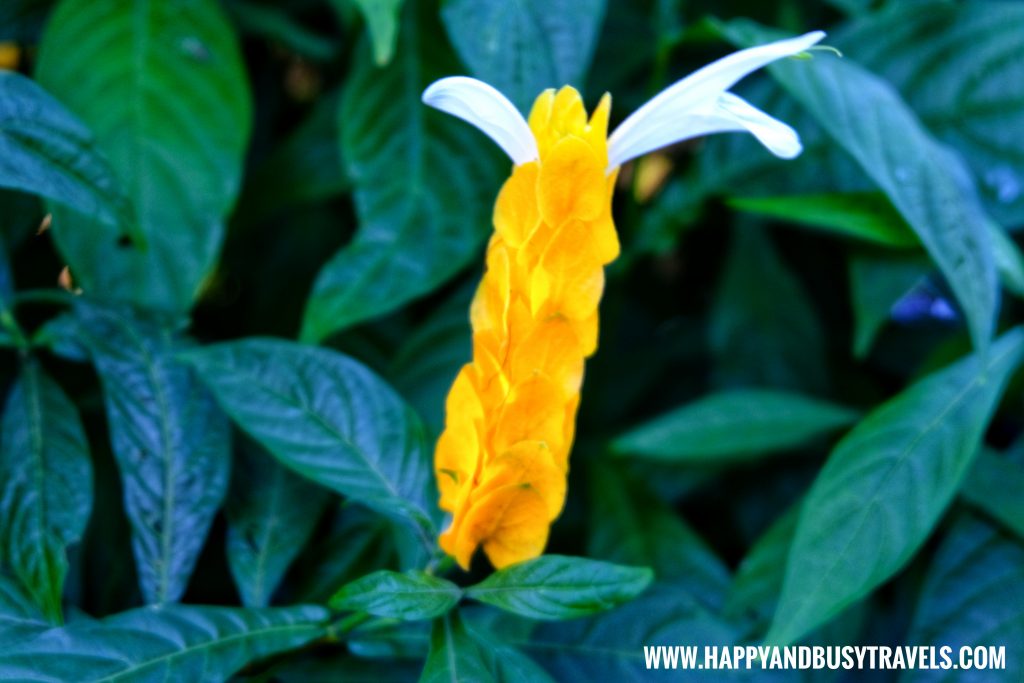 As we move on the garden more plants and flowers were visible.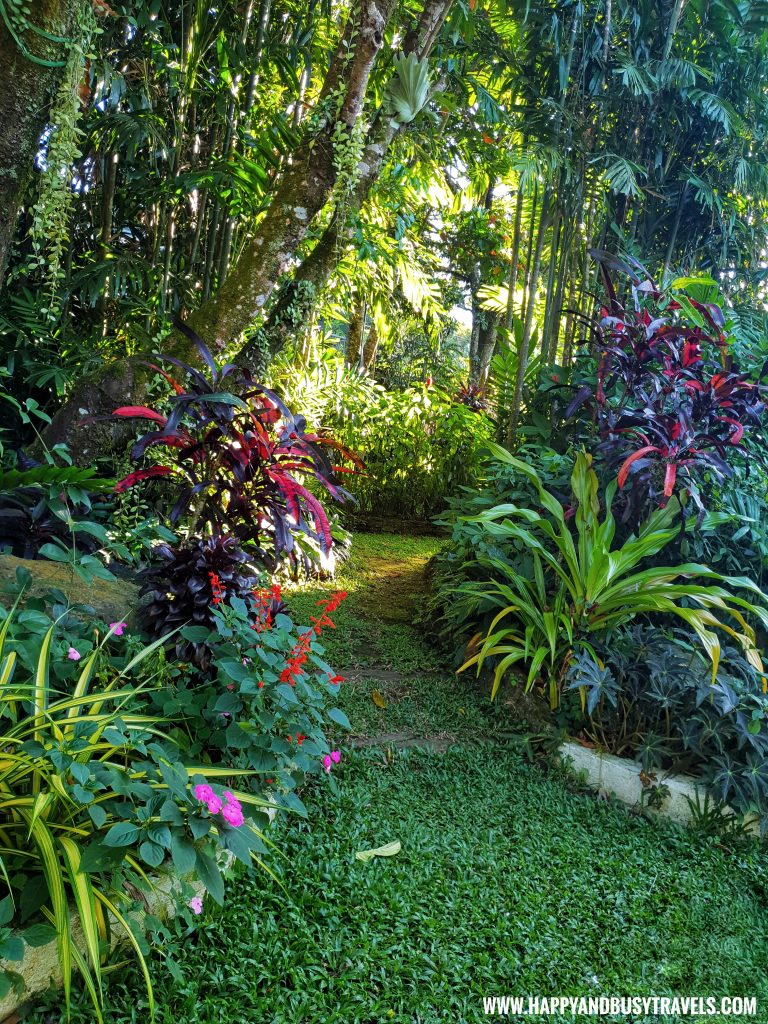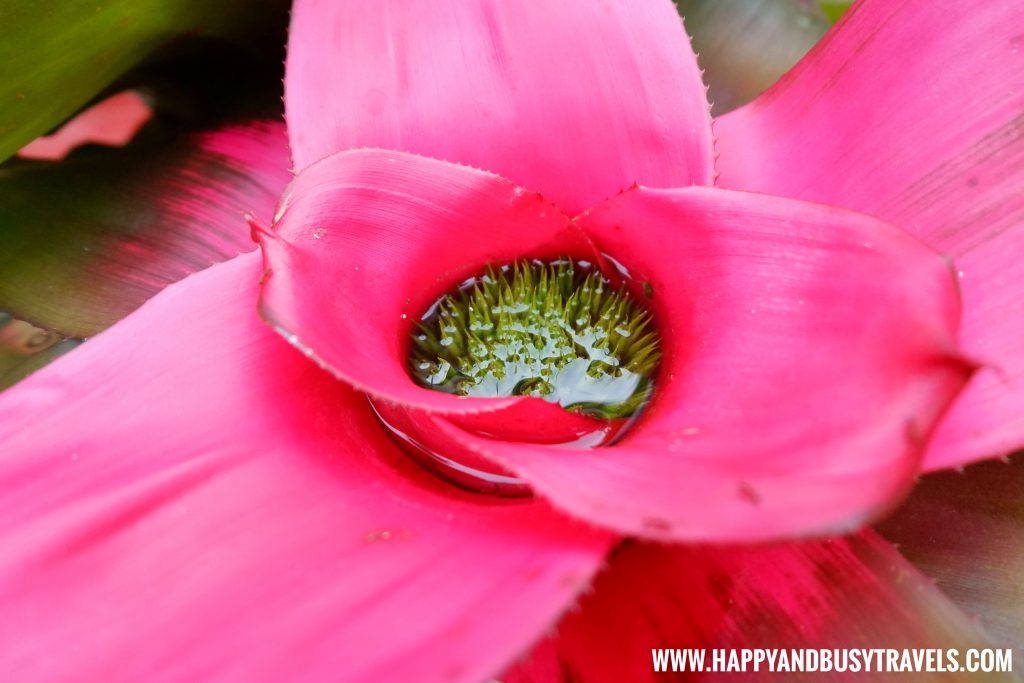 Look! They have Chilli! You can get some Chilli if you need some 🙂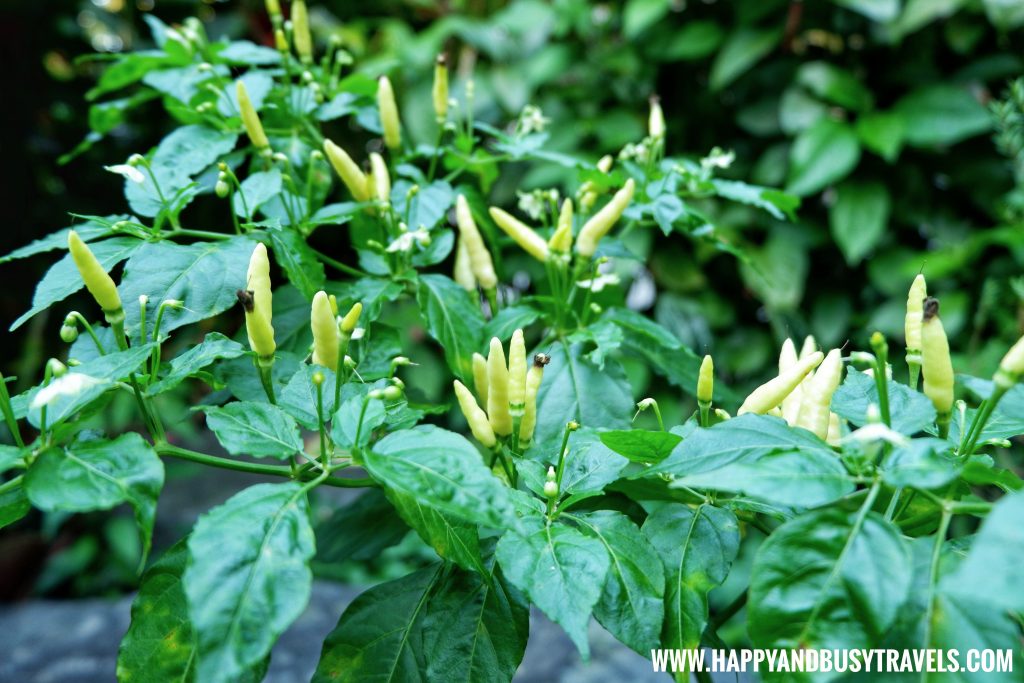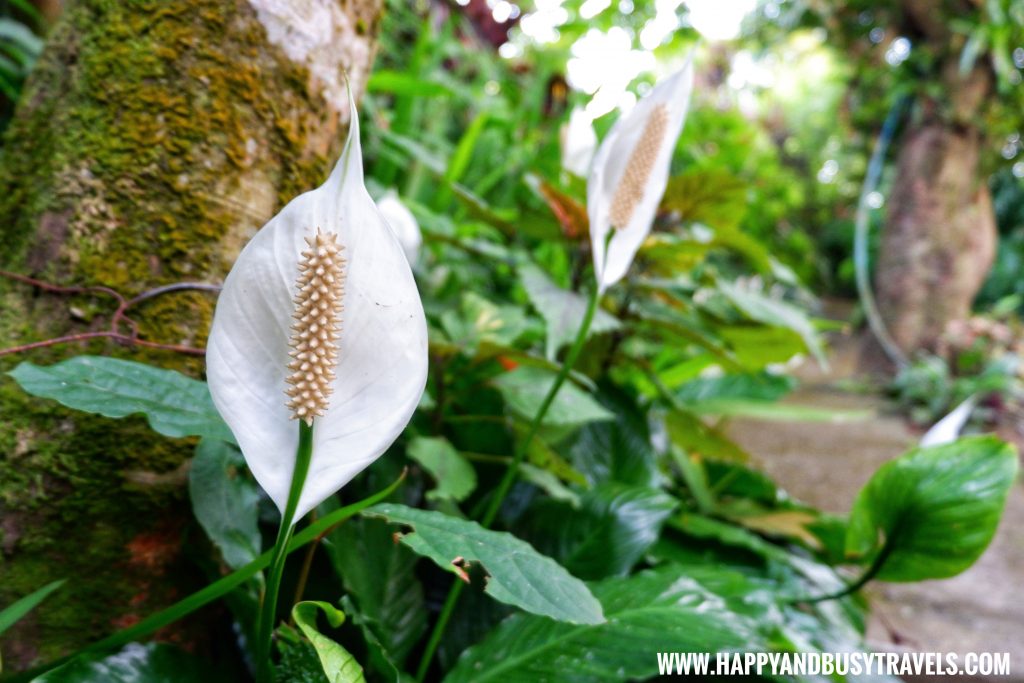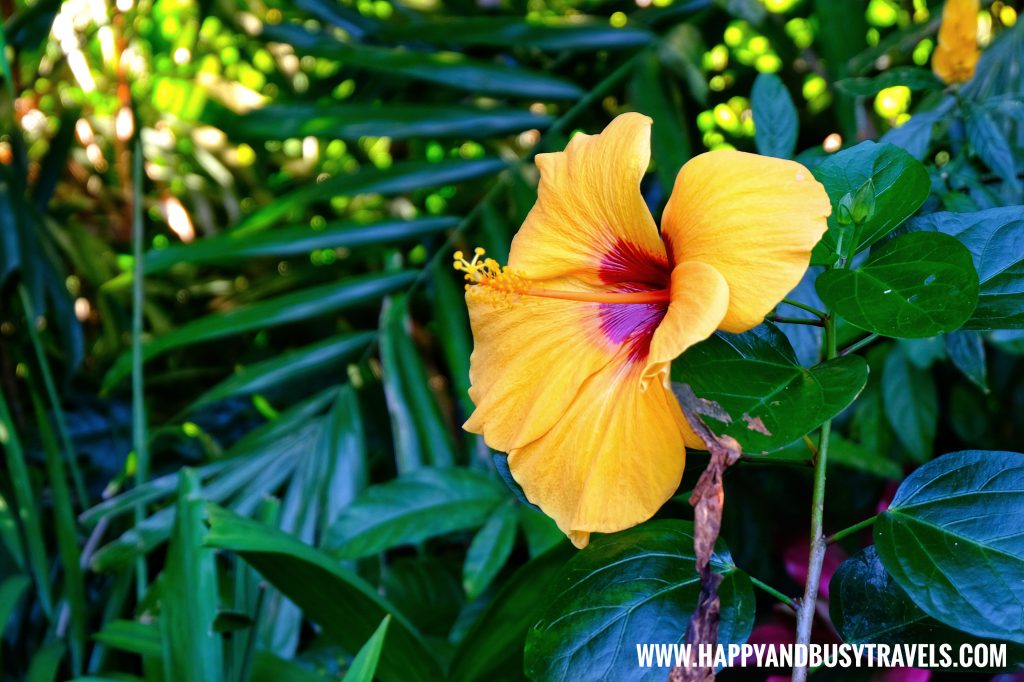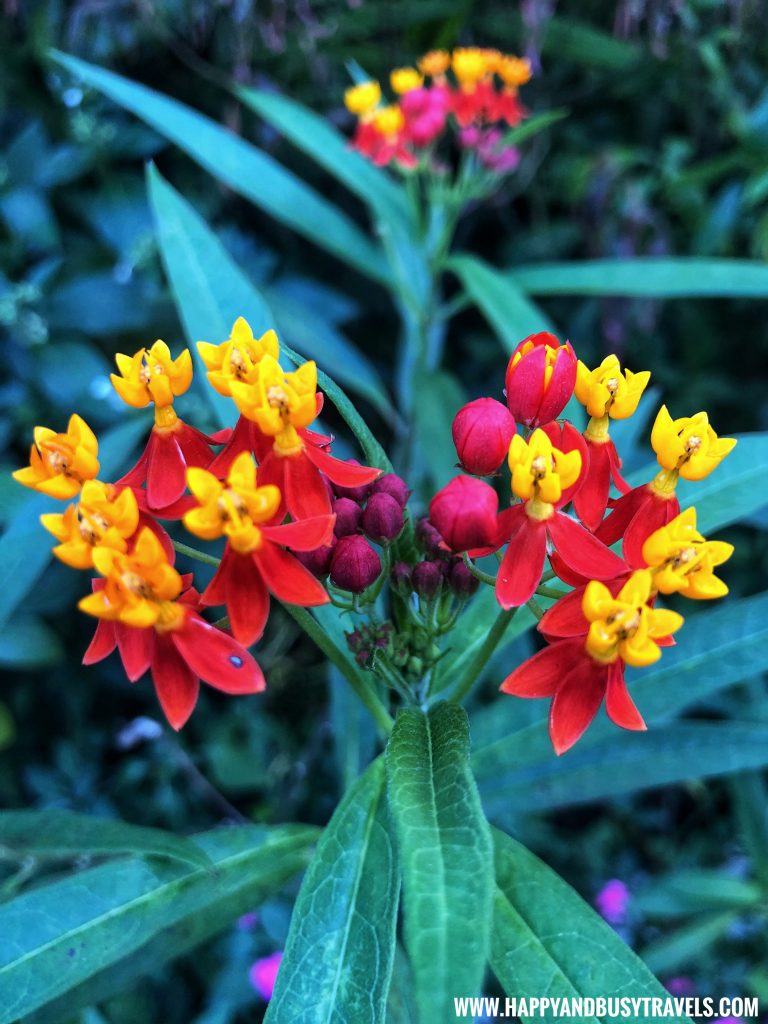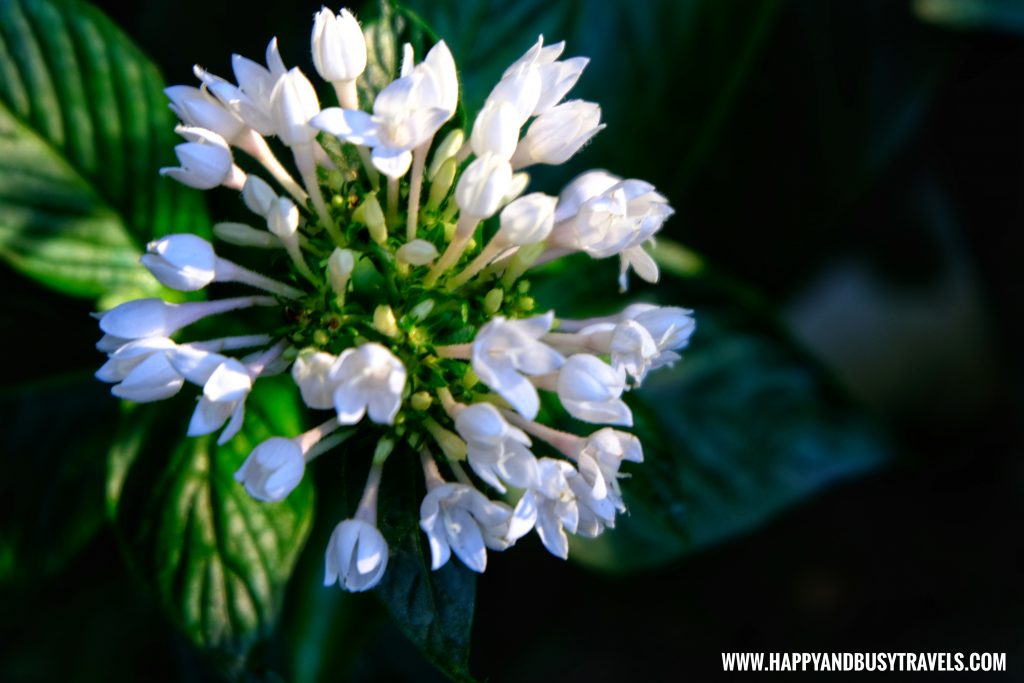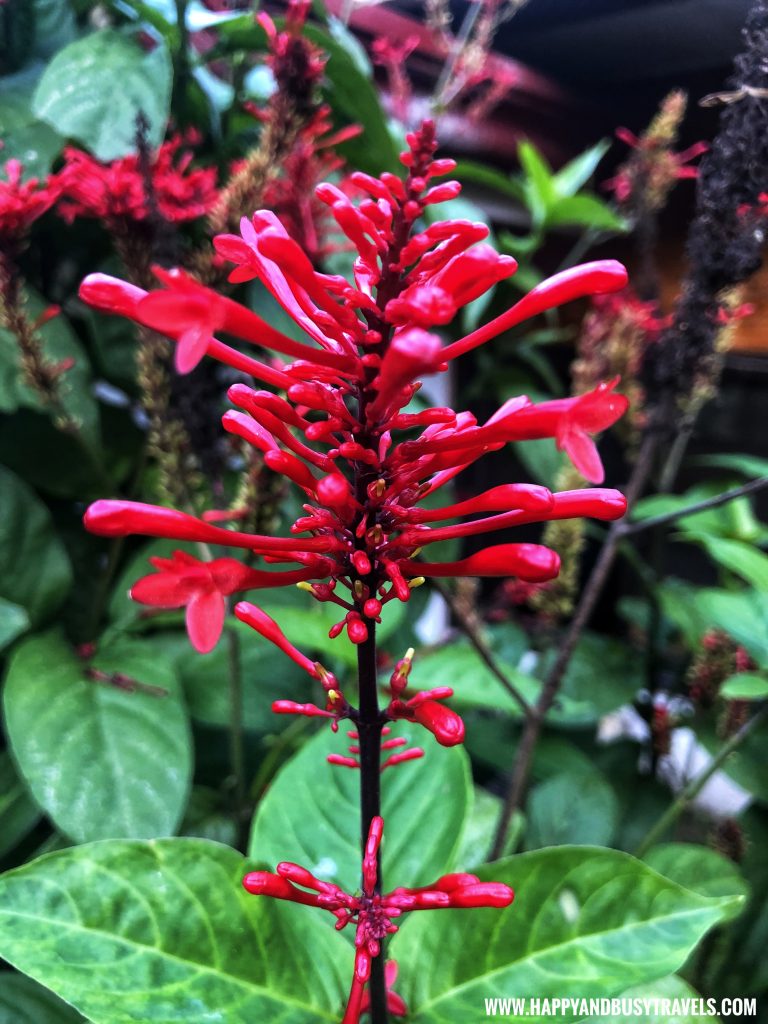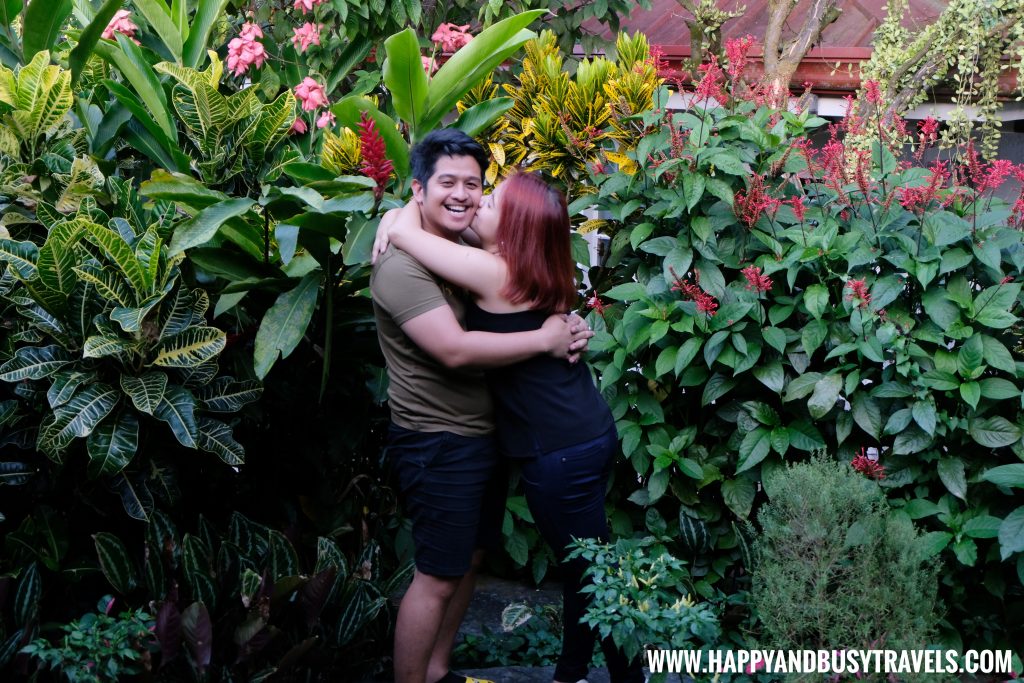 After the first part of the garden, we also saw this pathway…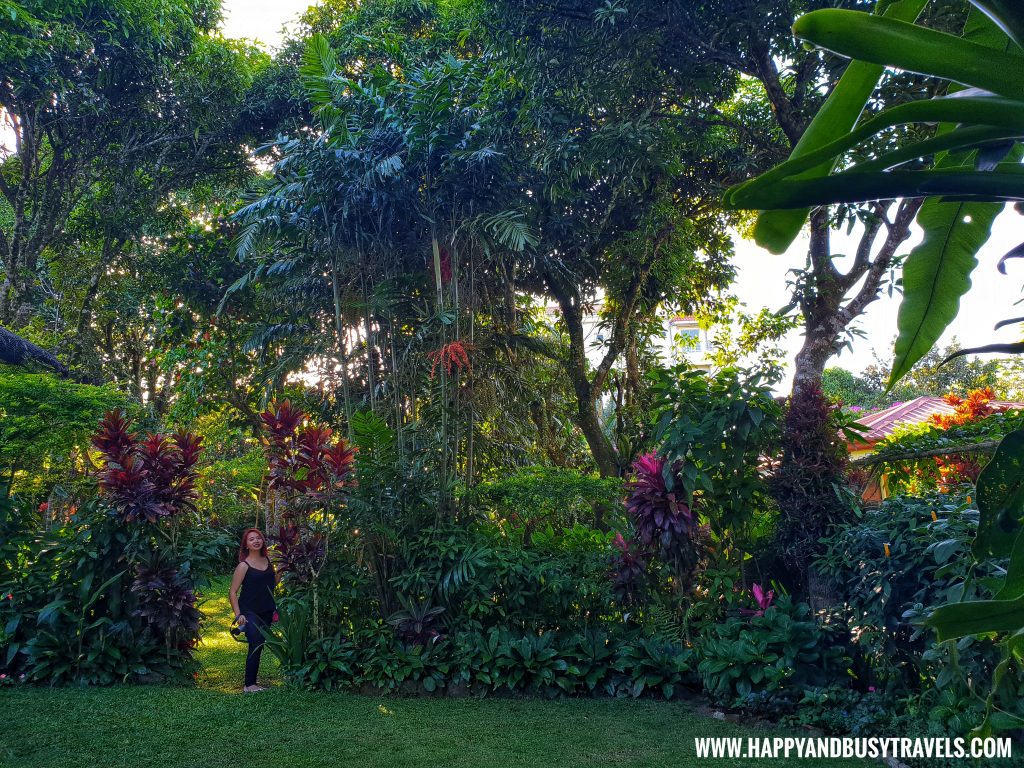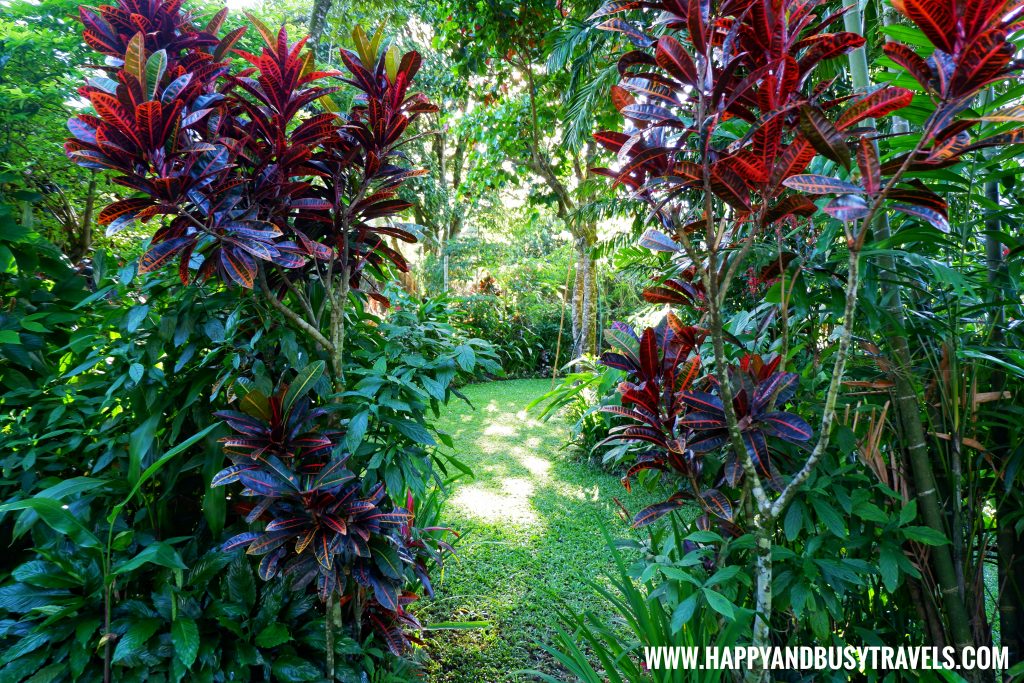 It leads to this picnic area.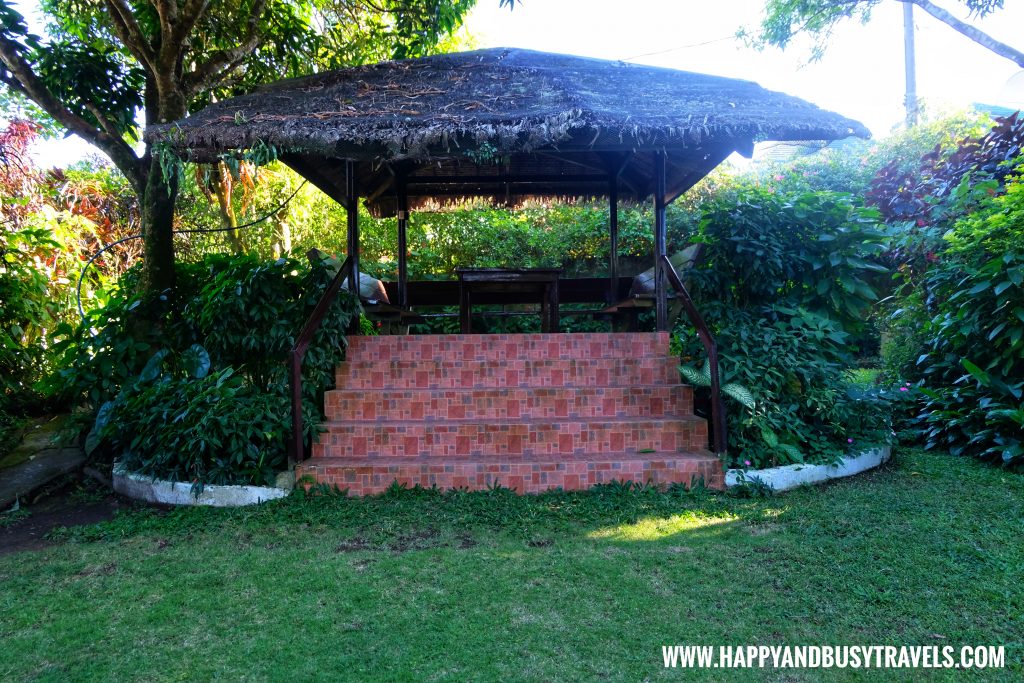 It was cool! This area is suitable for small events, or if you like, you can just have a few drinks and chill by the area.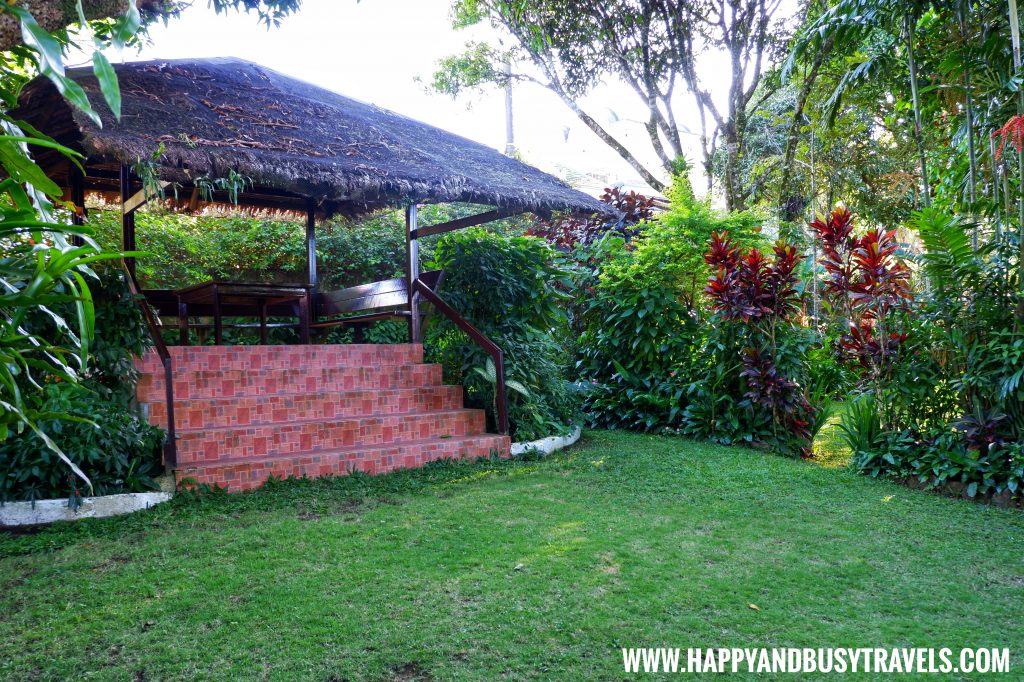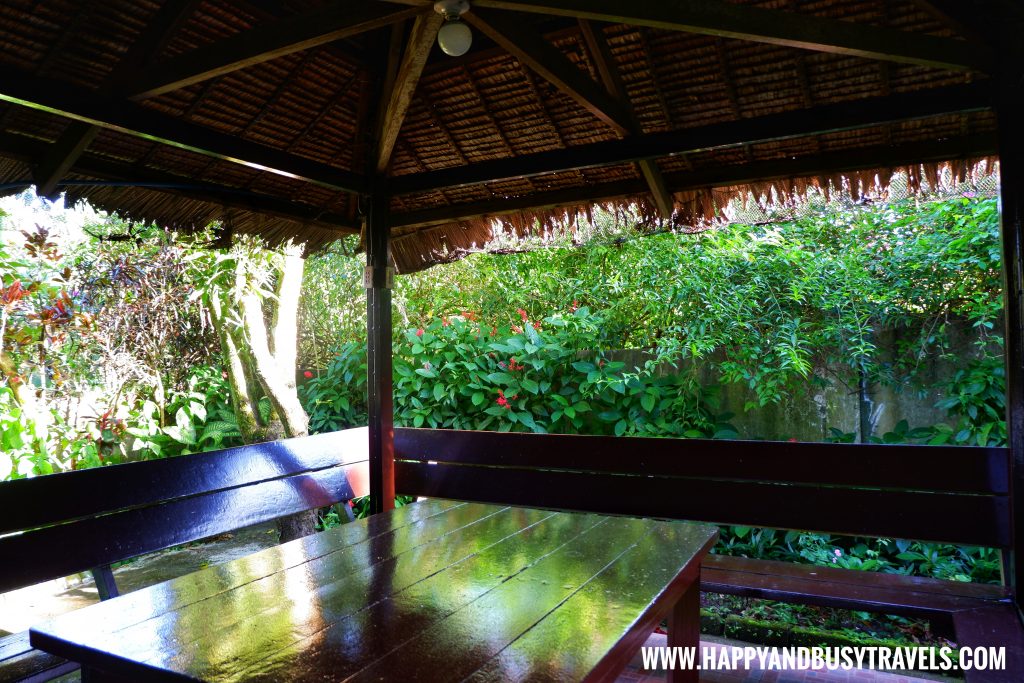 The property was also pet friendly. They have their resident dog, Digong. But if you also have a pet, feel free to bring it.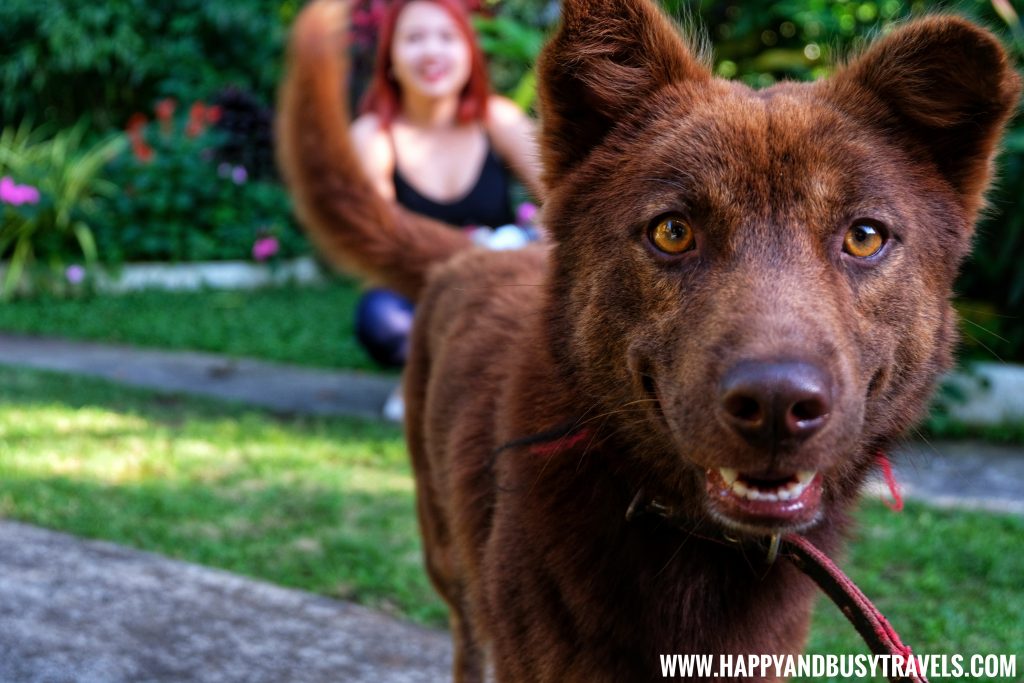 The garden at night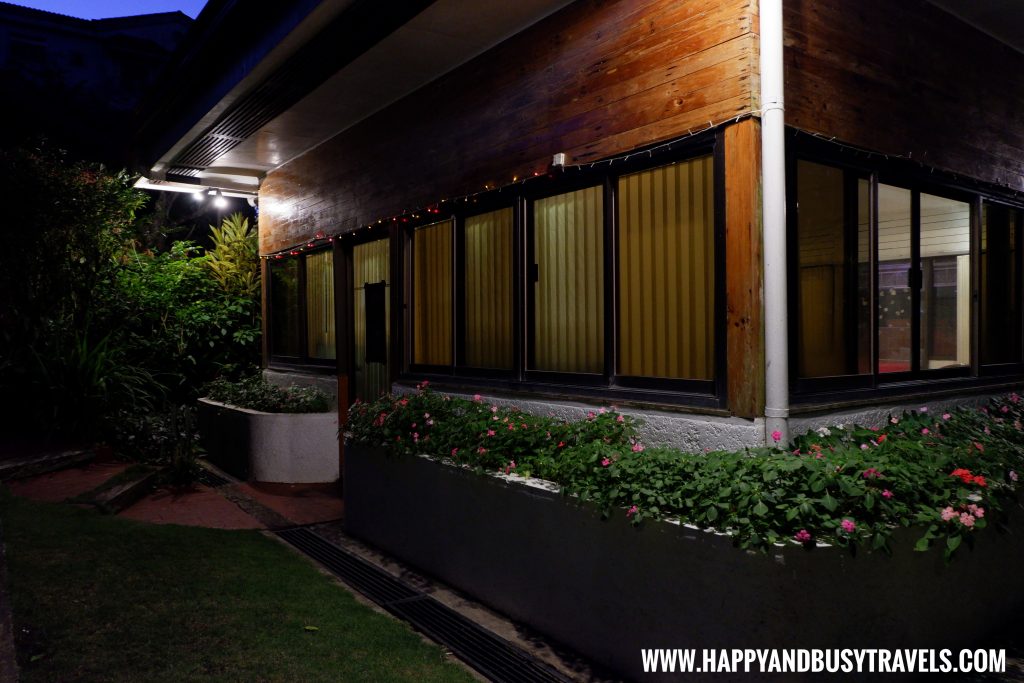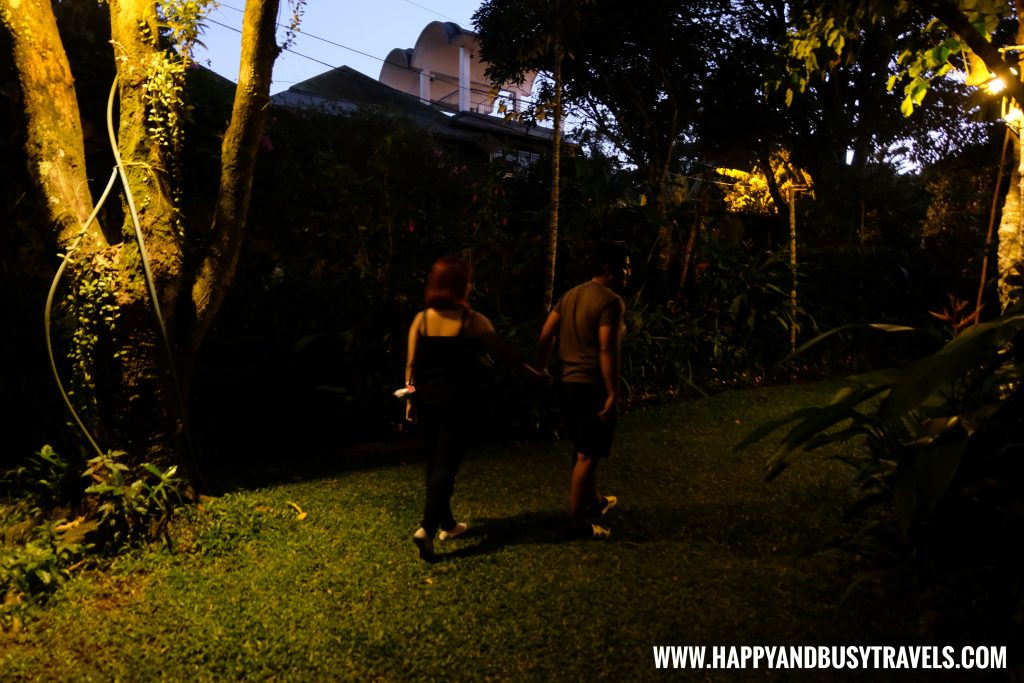 At night, the garden also looked appealing.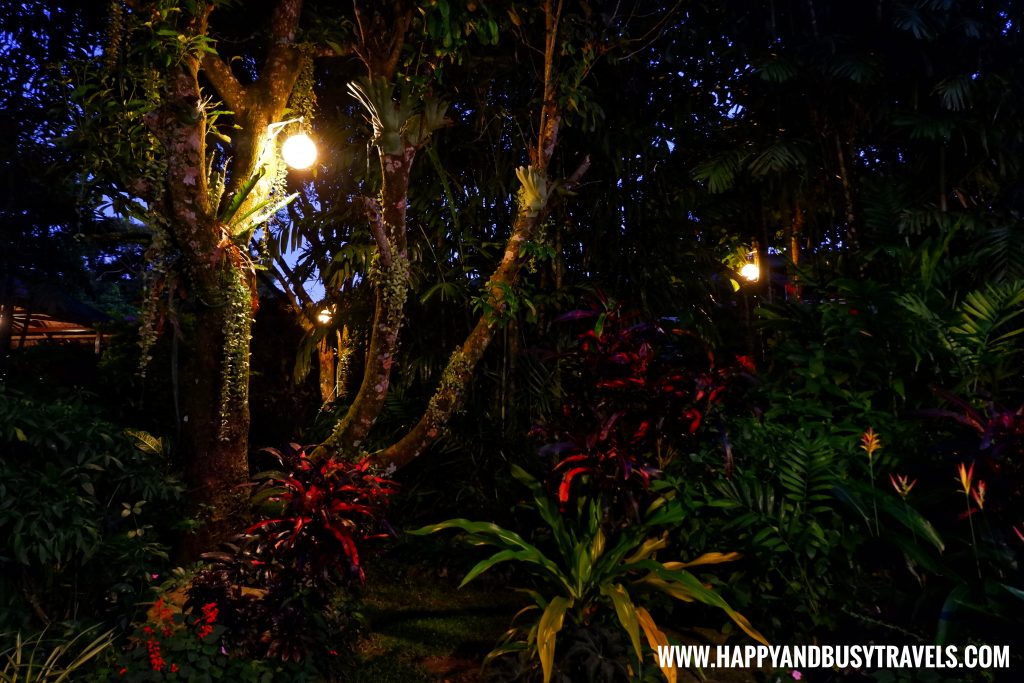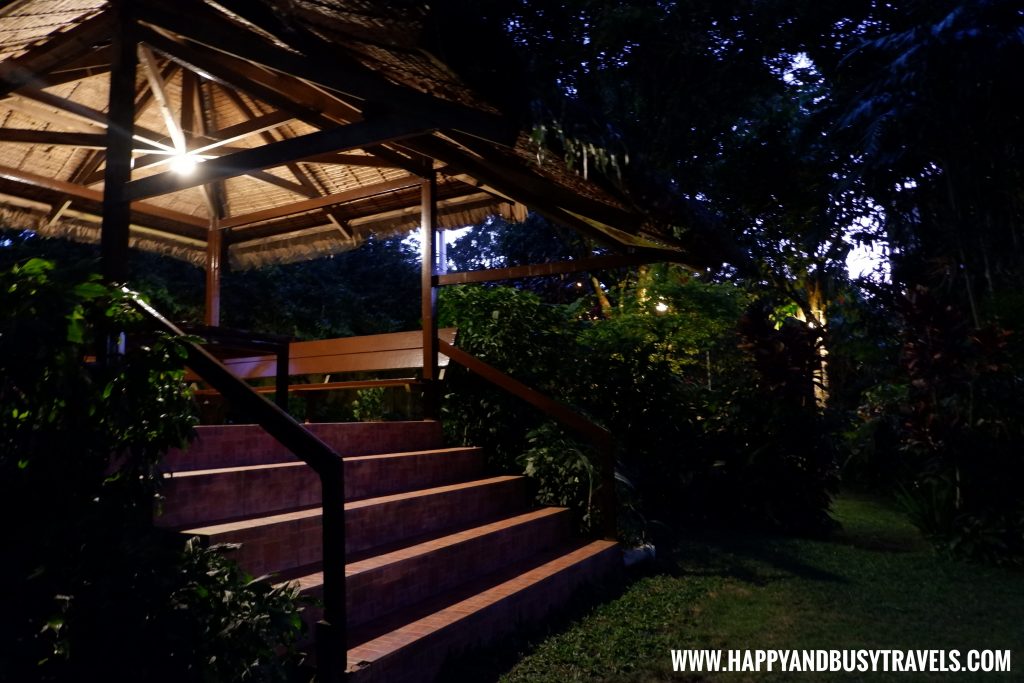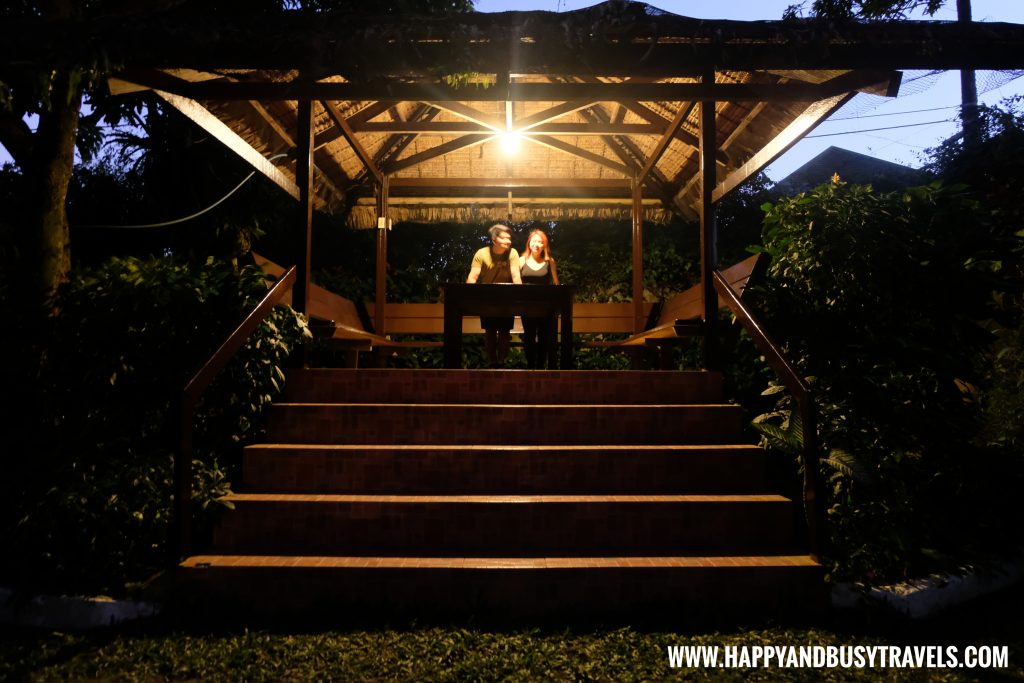 Main House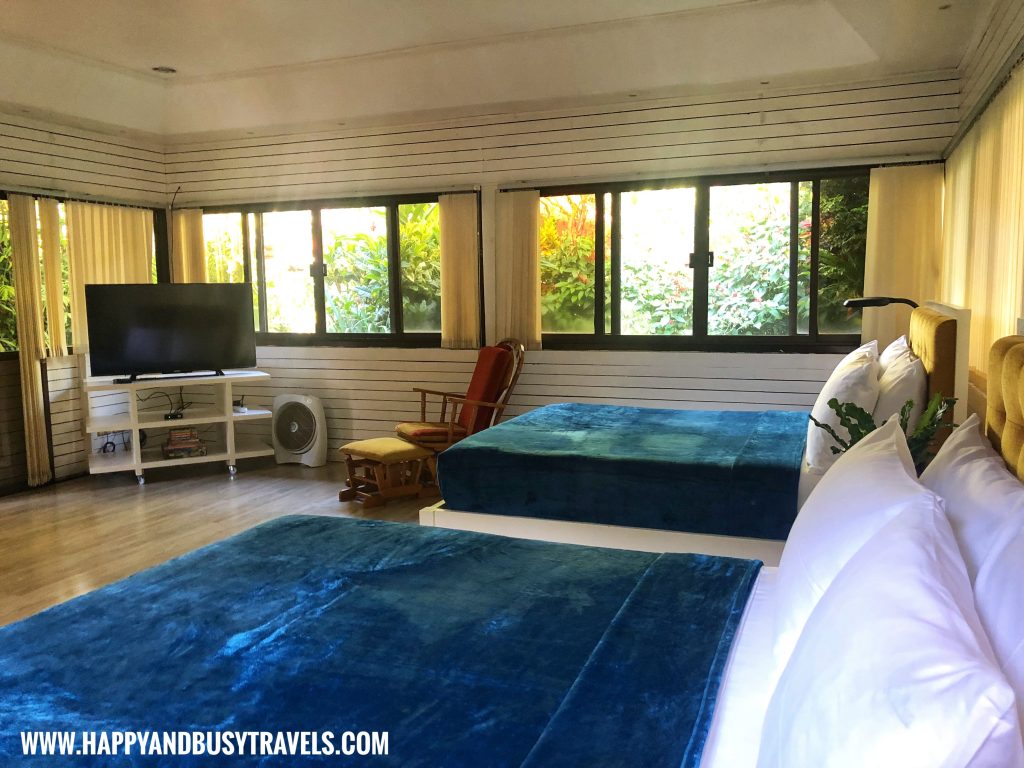 As we entered the house, we noticed that it was actually the whole room already… a big room 🙂
The Bed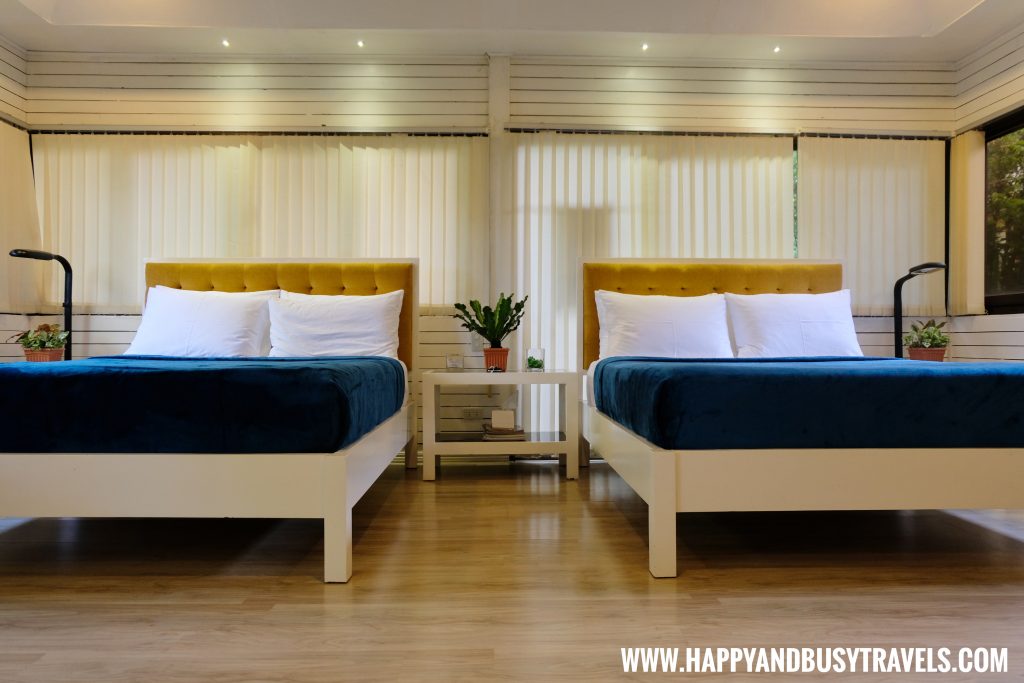 There were two queen size bed readily available in the room. This is enough if there are just four guests. But if there were more guests, three floor mattresses can be added, plus there was an available couch.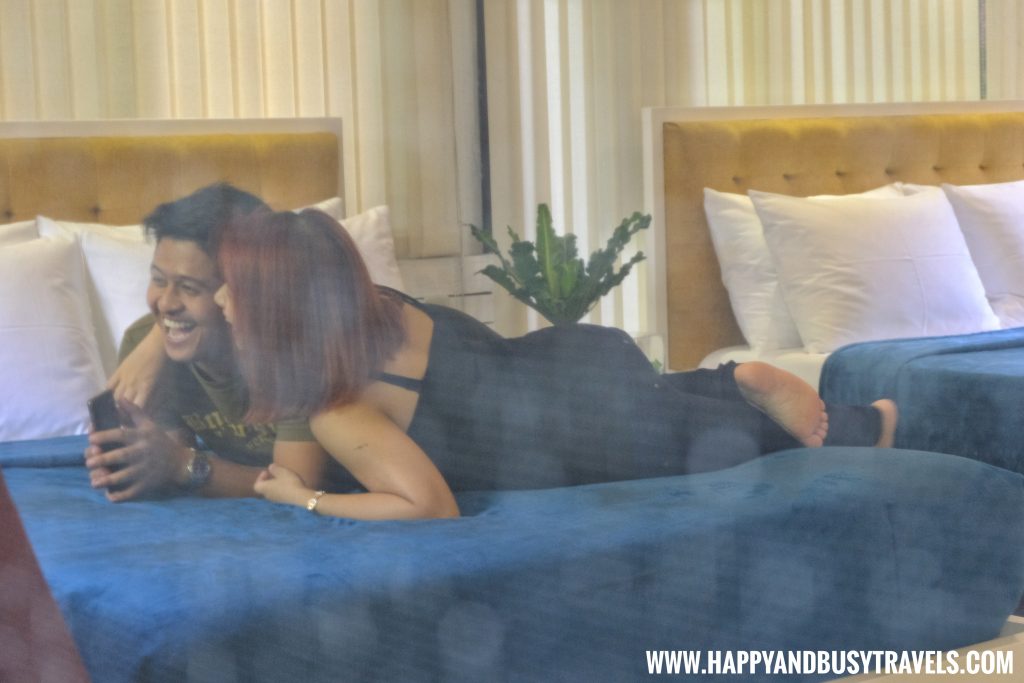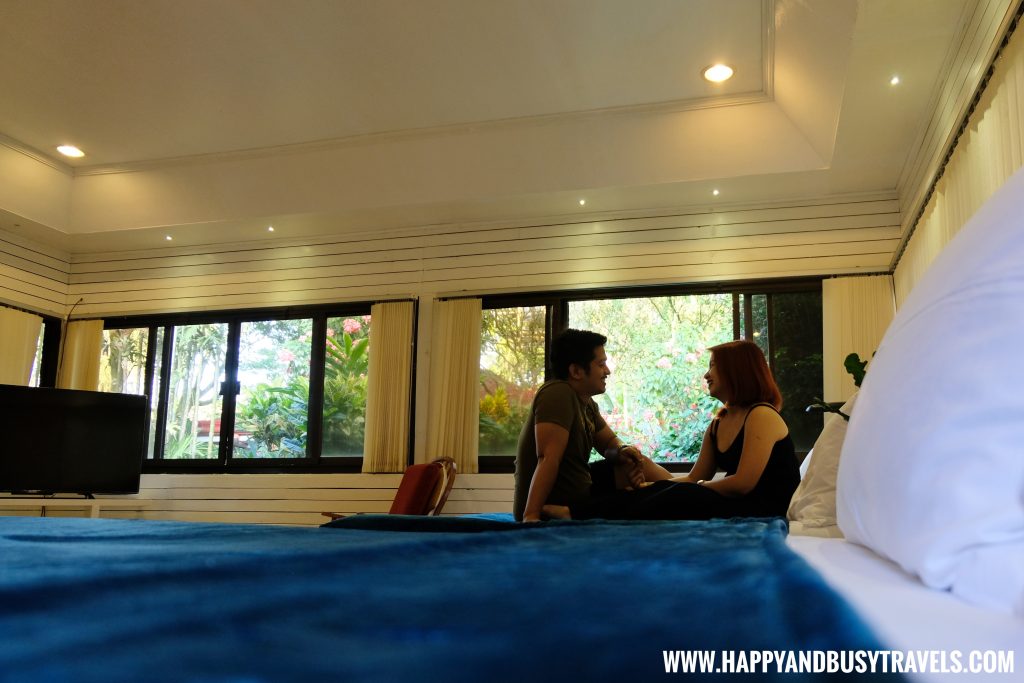 Ohh our friends loved it too!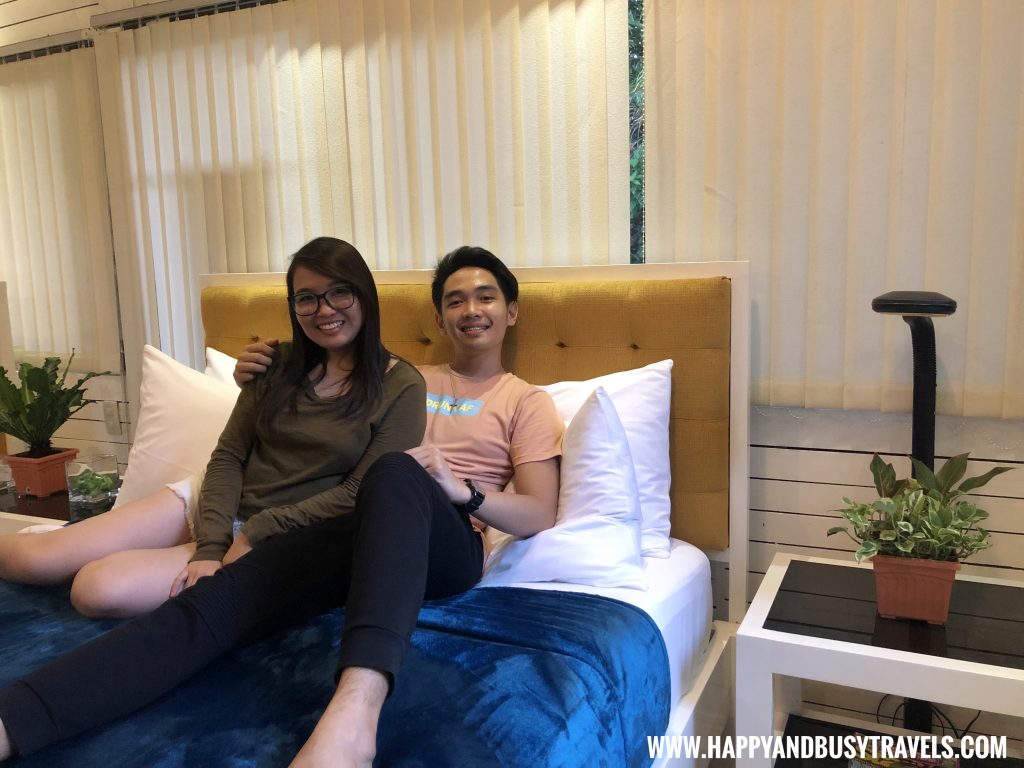 Here we were during the night while watching a movie.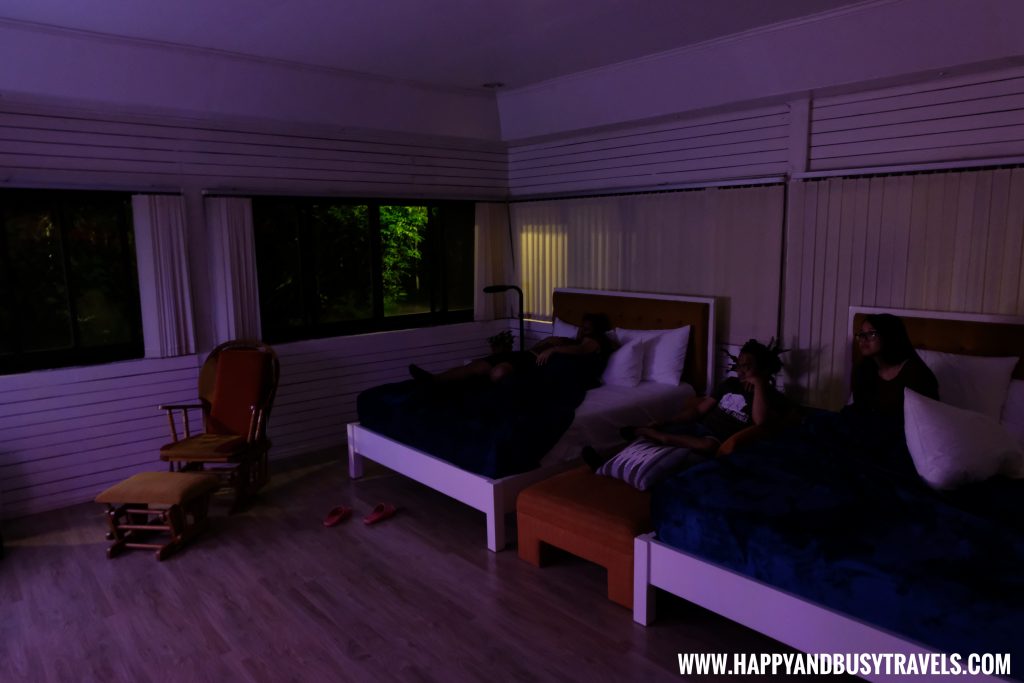 Others
A large flat-screen television was available, and there were some board games. If you want to use the board games just make sure to take care of them and bring them back properly 🙂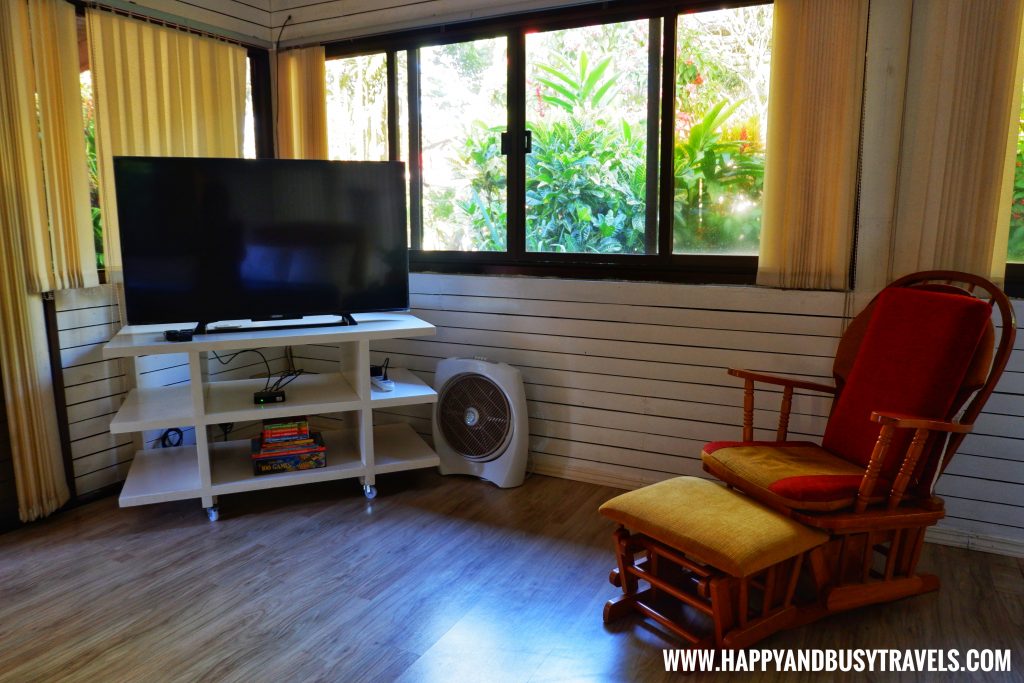 My favorite was the rocking chair. I got to rock all day long! 😂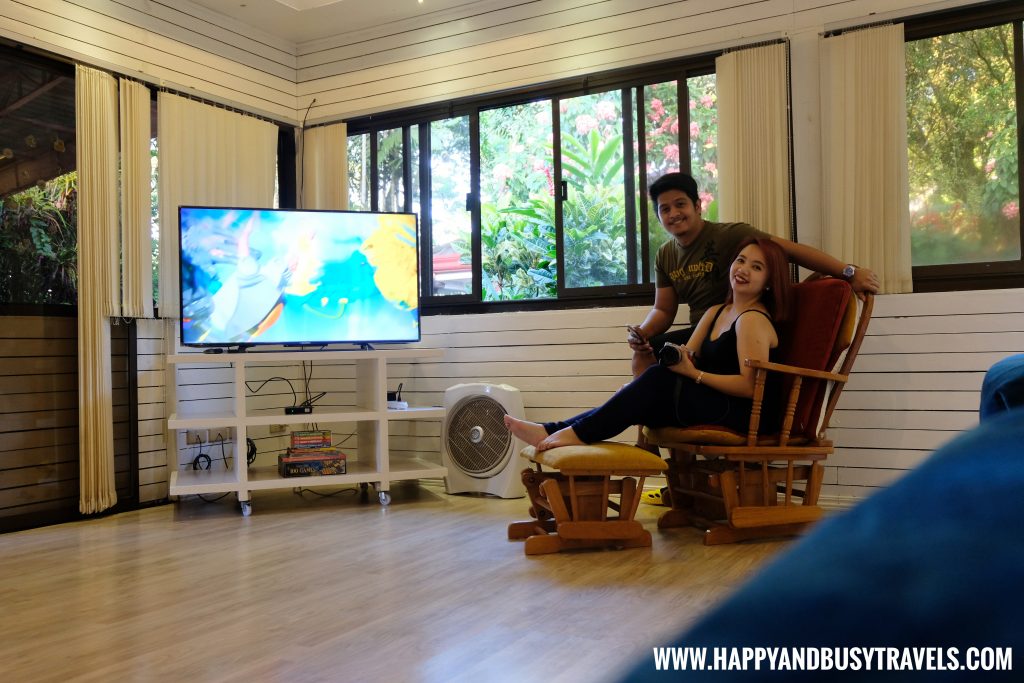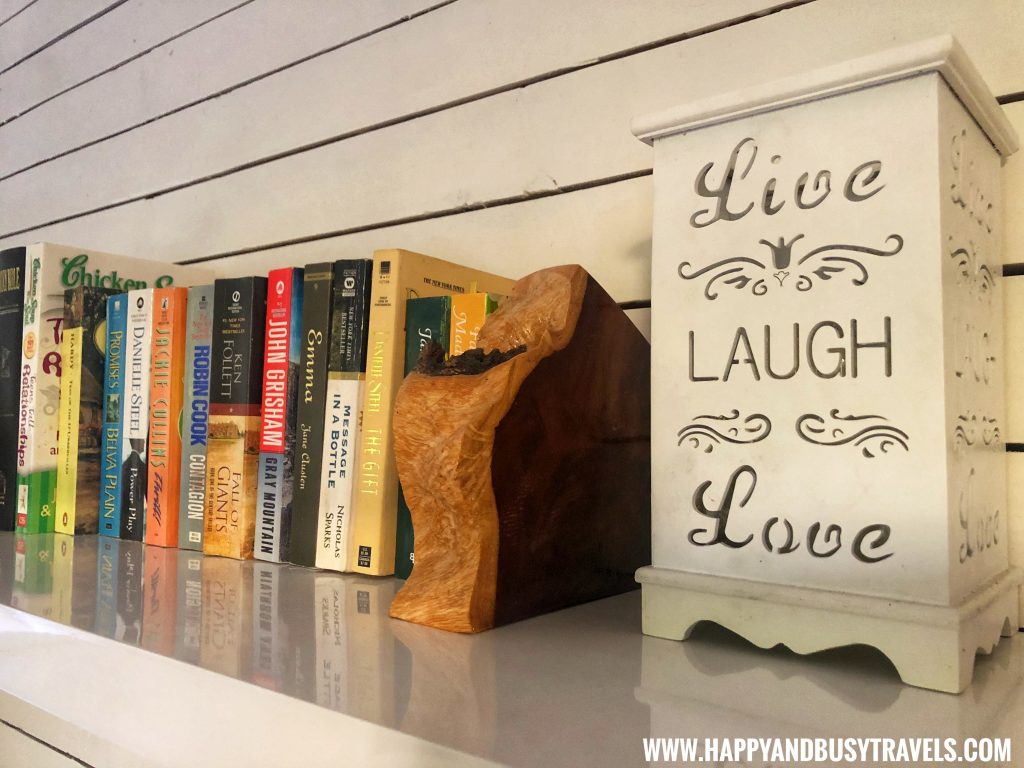 Tagaytay is known for having colder temperature than the other parts of the Philippines. It was still sunny but the temperature was 25C.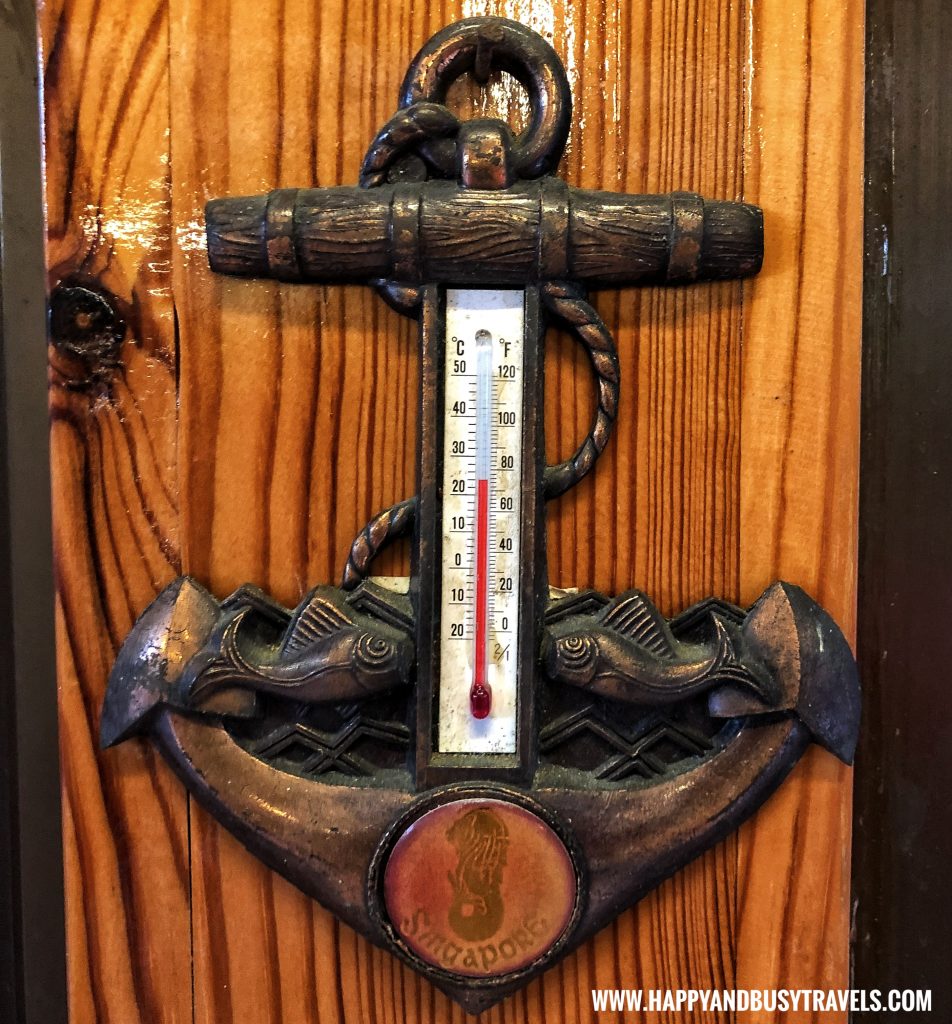 Bedroom slippers were also available. We used this because we do not want the room to be dirty. Asians do not want to bring outside shoes inside the house because your shoes has a lot of germs.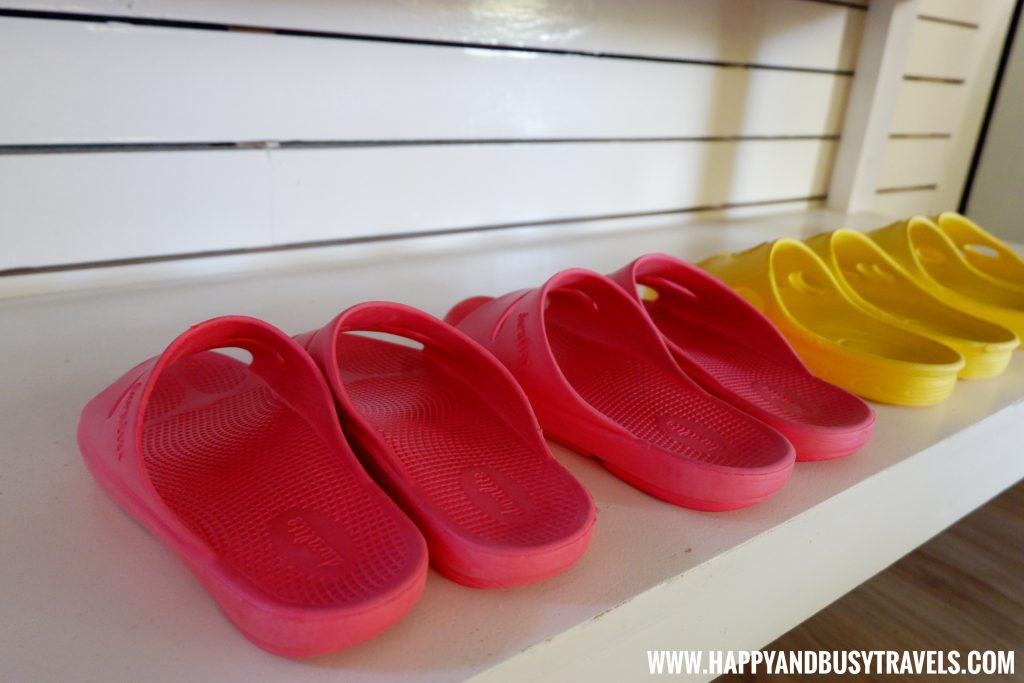 Here was the couch that can be used as a bed 🙂 There was also the red refrigerator.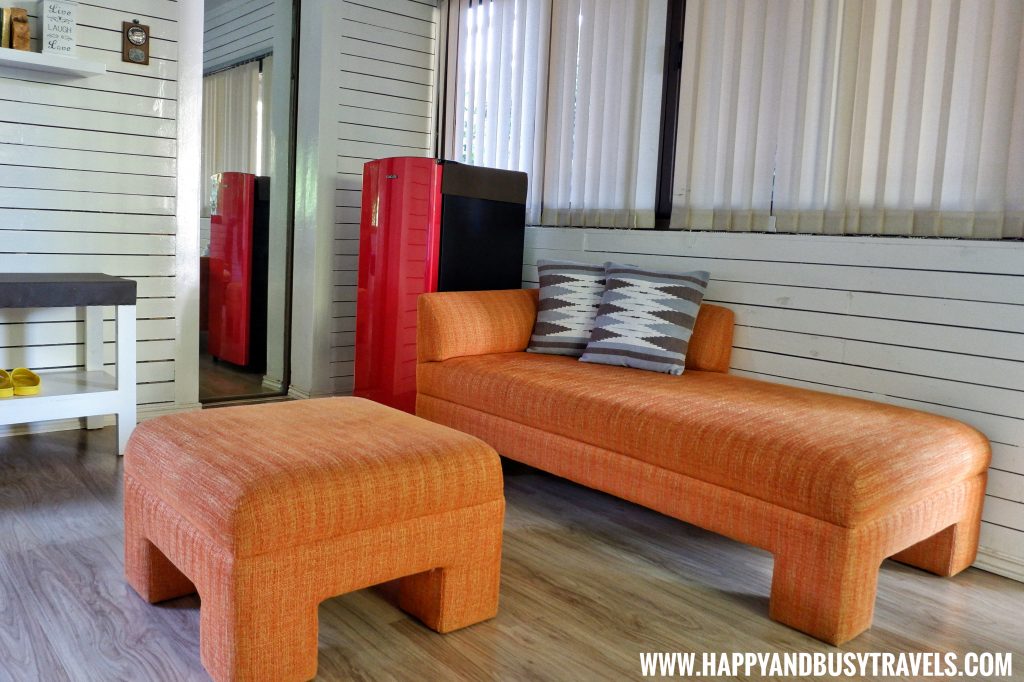 Comfort Room
Beside the refrigerator was this whole body mirror.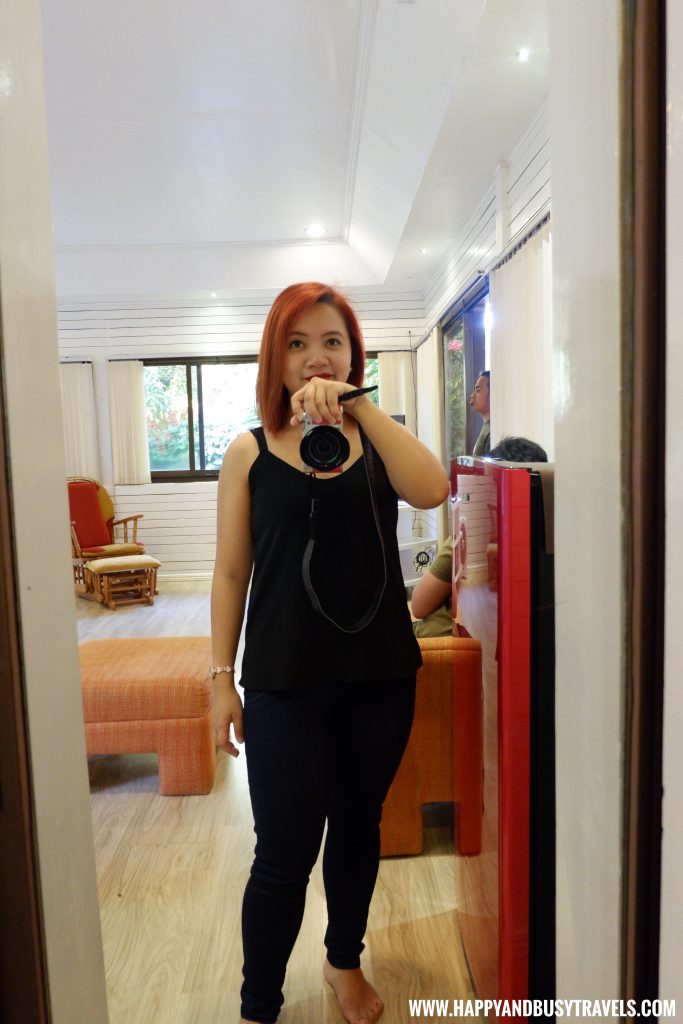 It was not just a regular mirror, it was the door to the comfort room.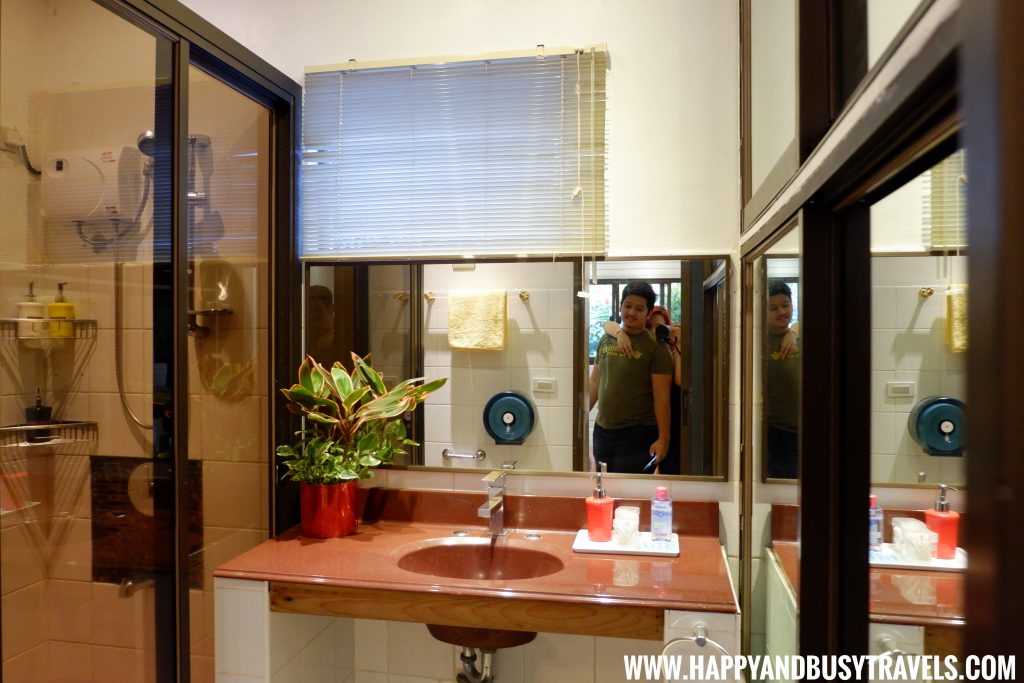 The comfort room was complete with everything a person will need…. and a lot more!
By the sink, they have hand soap, Micellar Water, dental floss and toothpick, cotton buds, and cotton.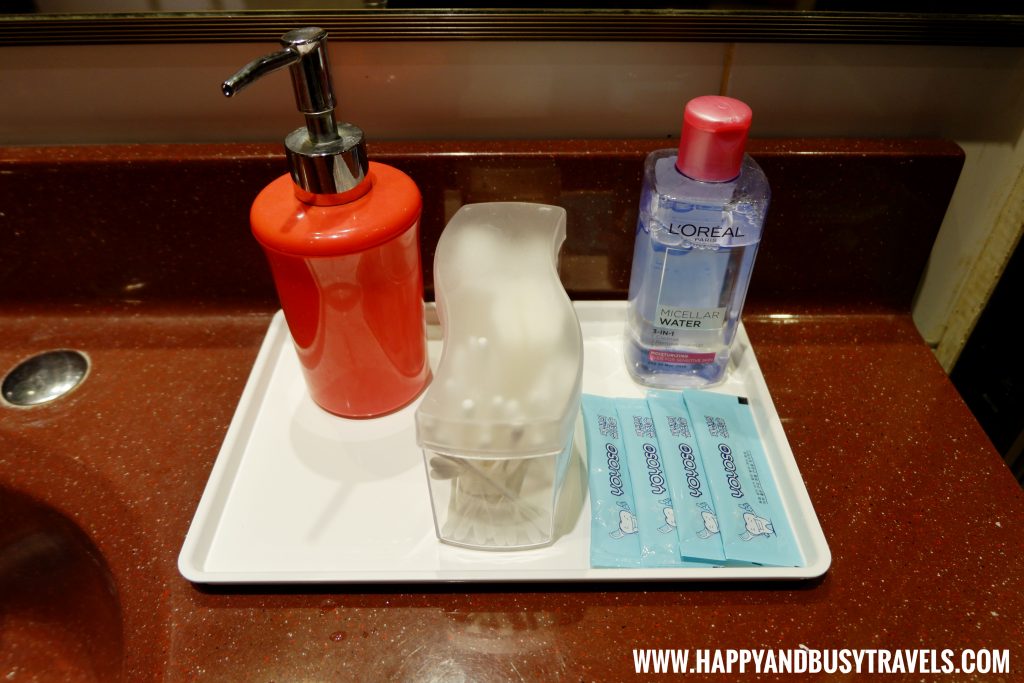 I usually forget my make up remover, luckily Micellar Water, and cotton were available.
A LOT of tissue paper was also available.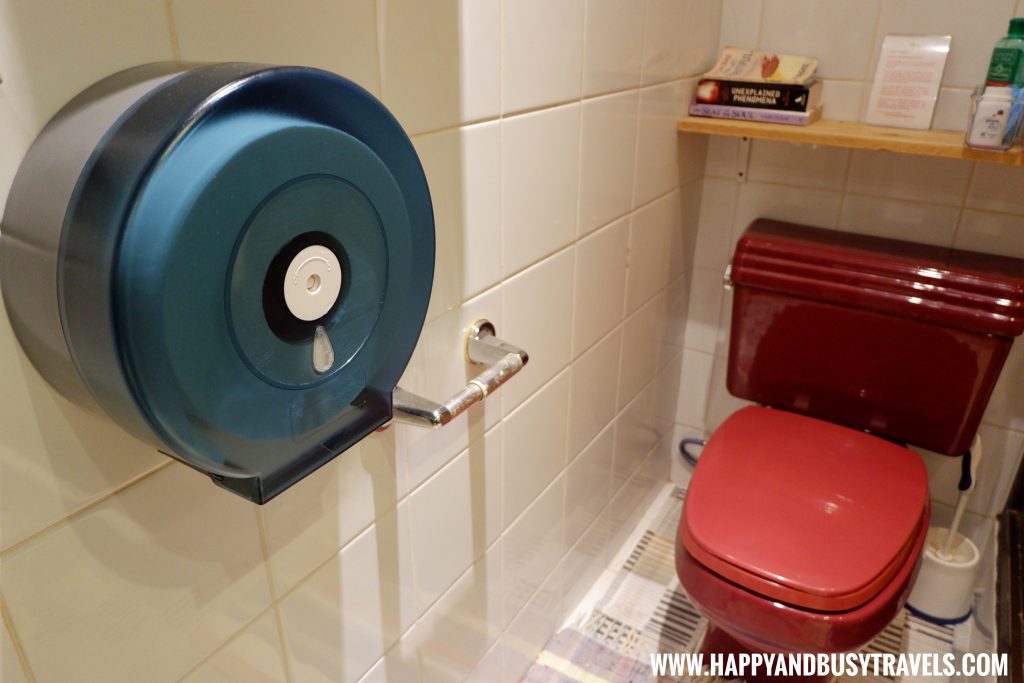 We also noticed something above the toilet bowl.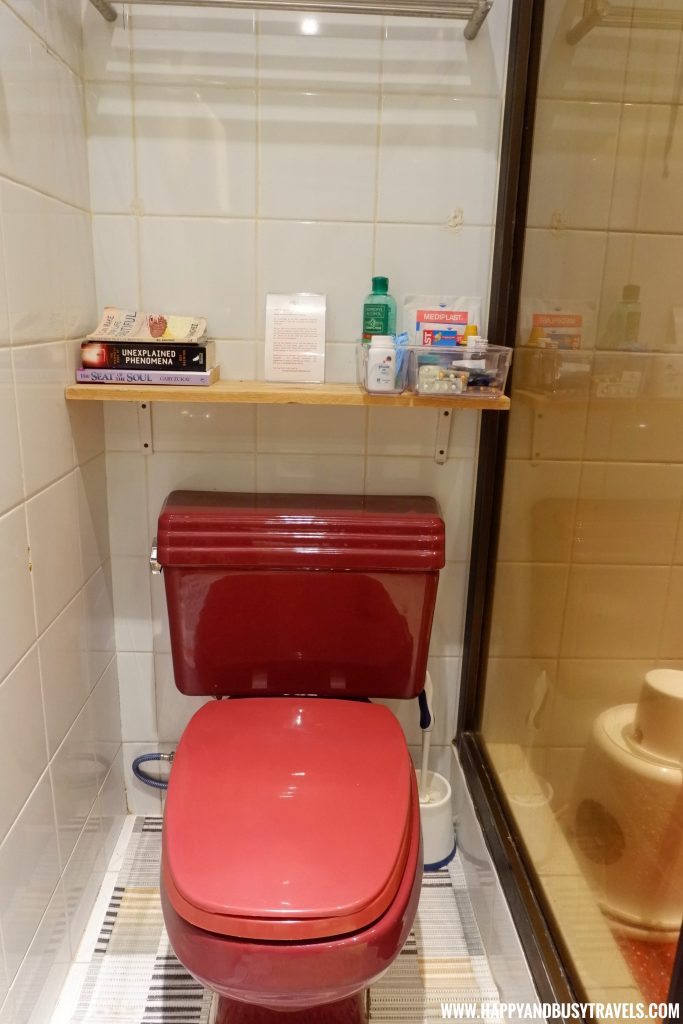 A first aid kit was available! There were alcohol, baby powder, sanitary napkin, gauze, band-aid, Betadine (antiseptic), White Flower, Vaseline, Vicks Vaporub, Caladryl, and medicines such as Biogesic, Alaxan, and Bio Flu. We were surprised to see these because even hotels do not provide these.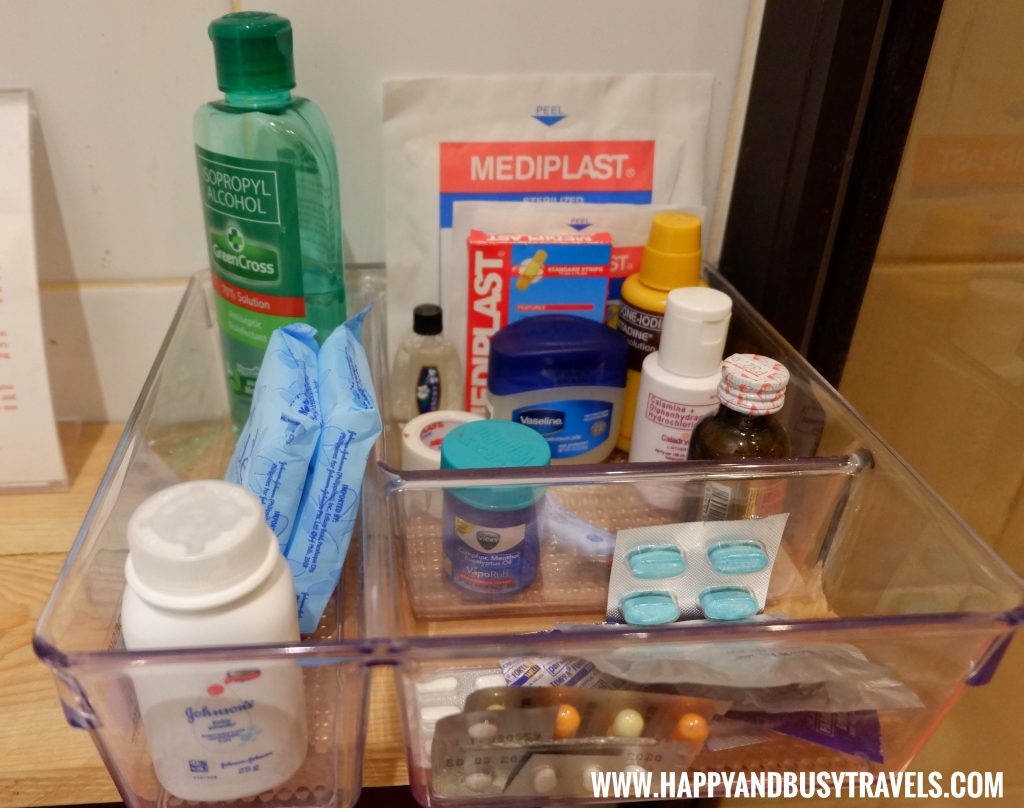 Wood Spring also provides body wash, shampoo, and conditioner to their guests.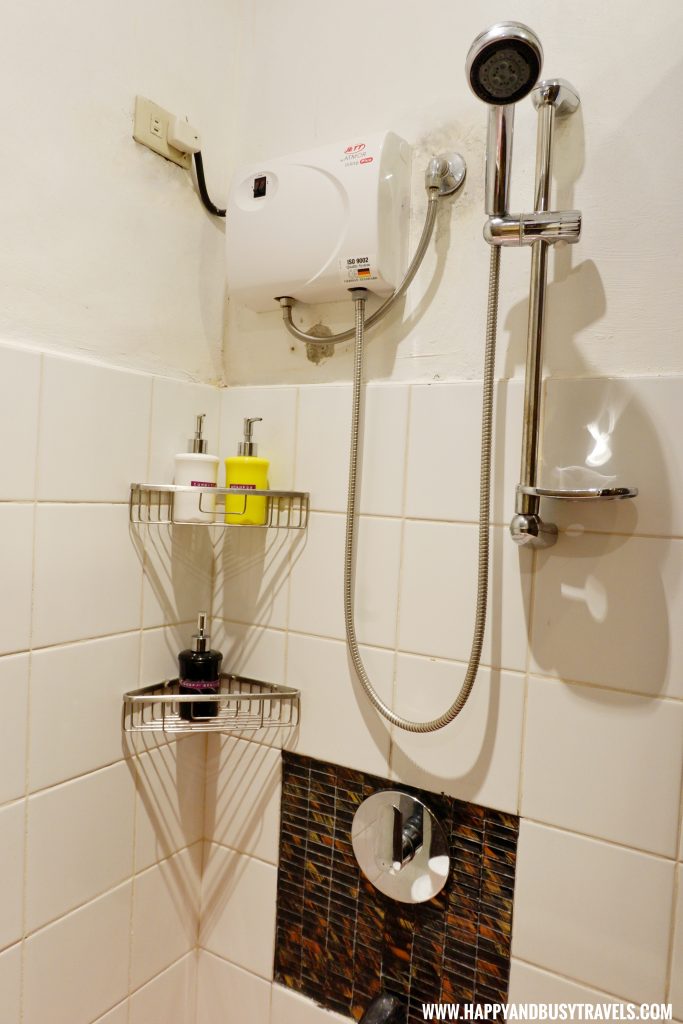 Chill Area
Just near the house, the chill area was located.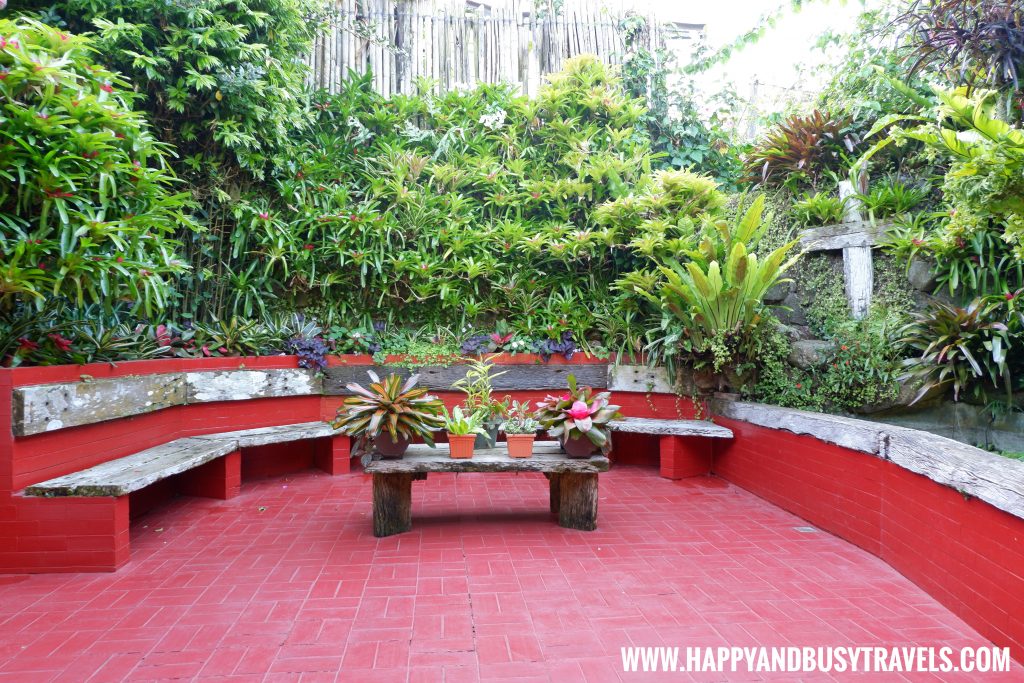 The area was good for late night talking, having fun…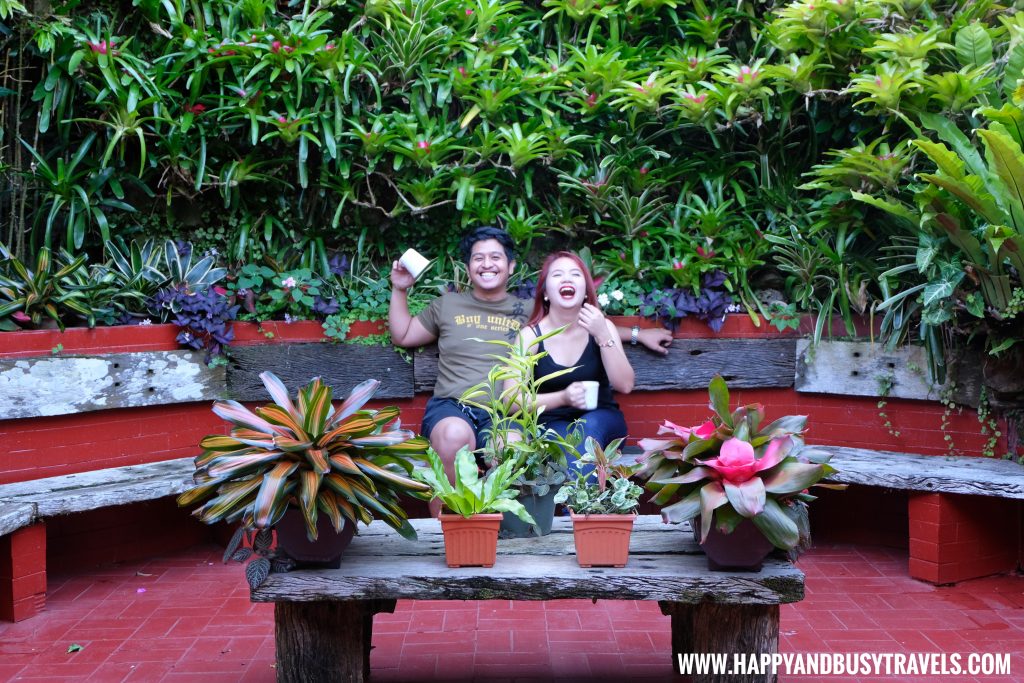 or just picture taking 😄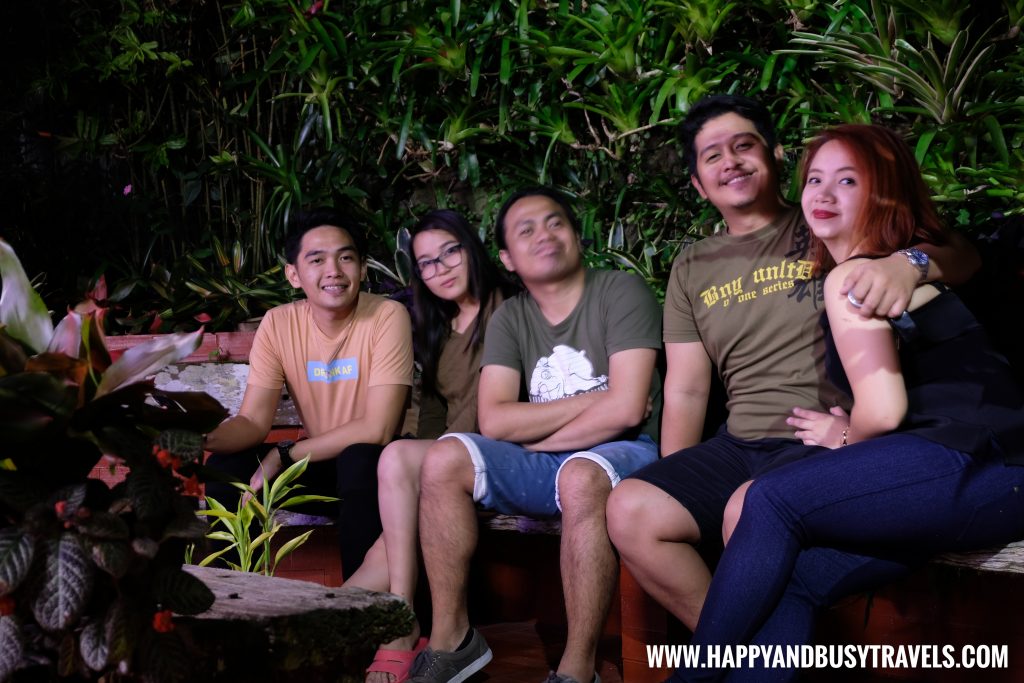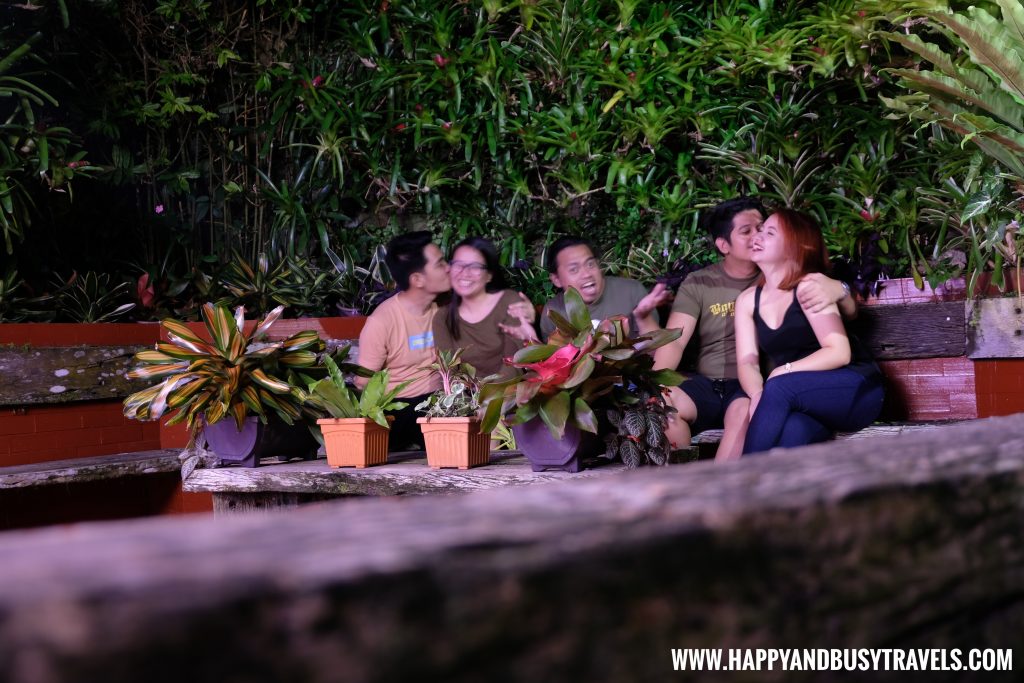 Kitchen and Dining Area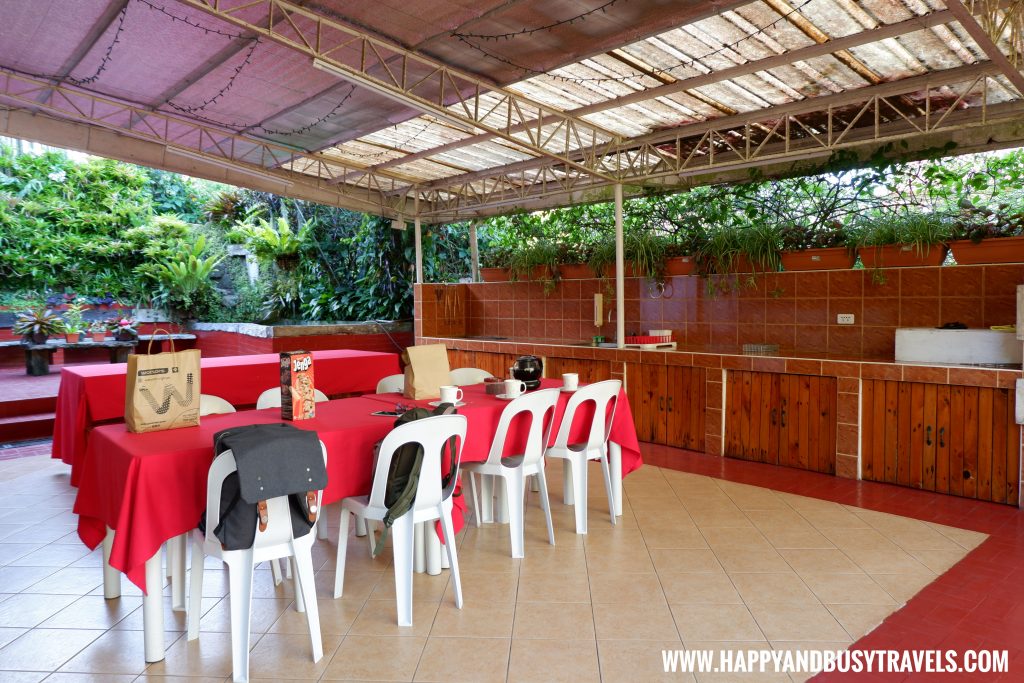 We first had coffee when we arrived, the caretakers helped us.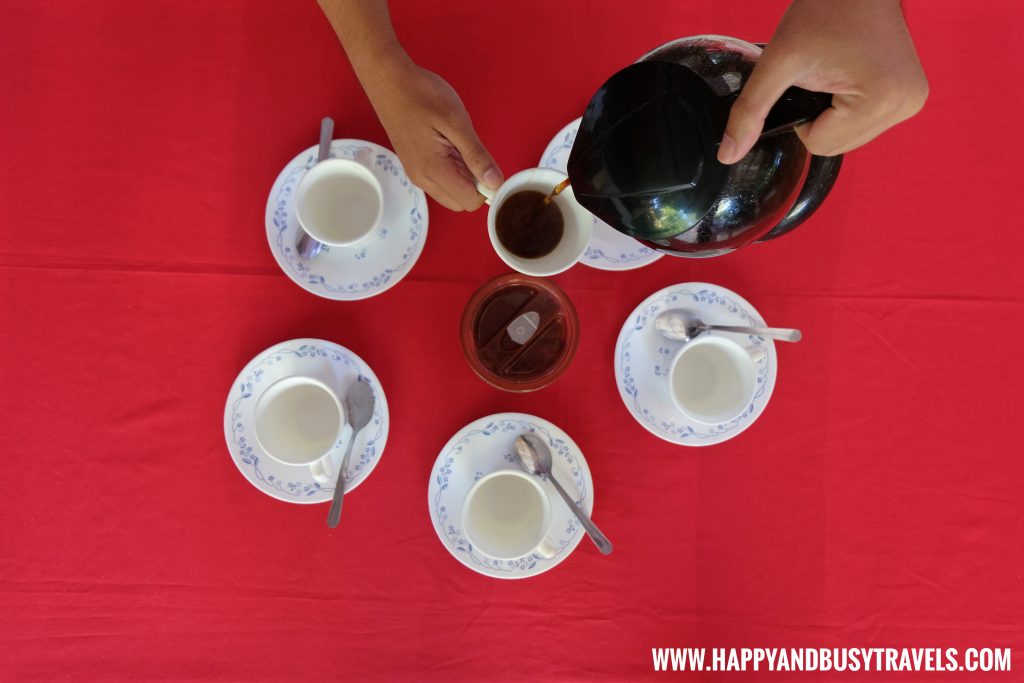 After the coffee we had our lunch.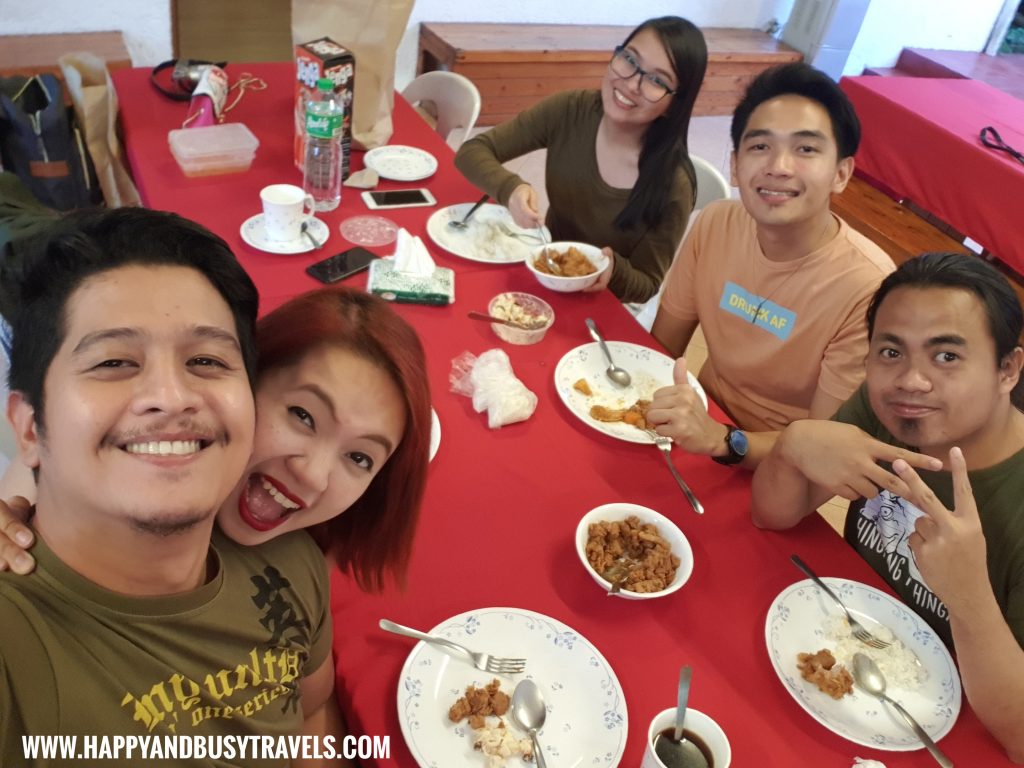 Preparing our lunch was very much possible because Wood Spring has a good kitchen.
A gas stove was available..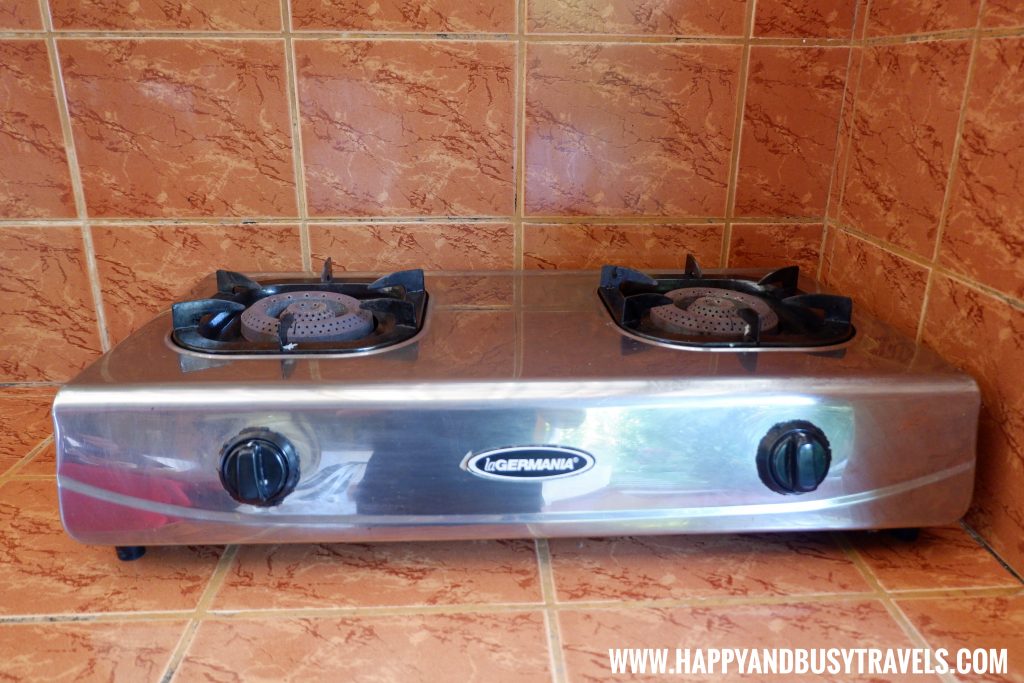 Grilling station… (charcoal was provided by the property)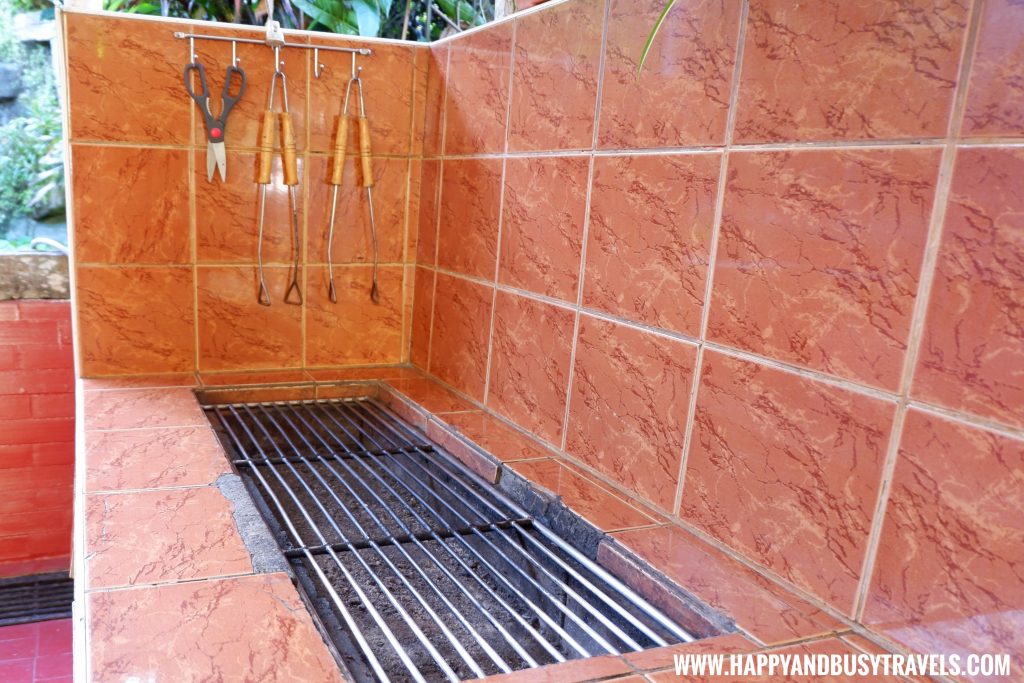 a lot of cups, plates, and dishes. Ohhh their plates were not just any plate… these were Corelle…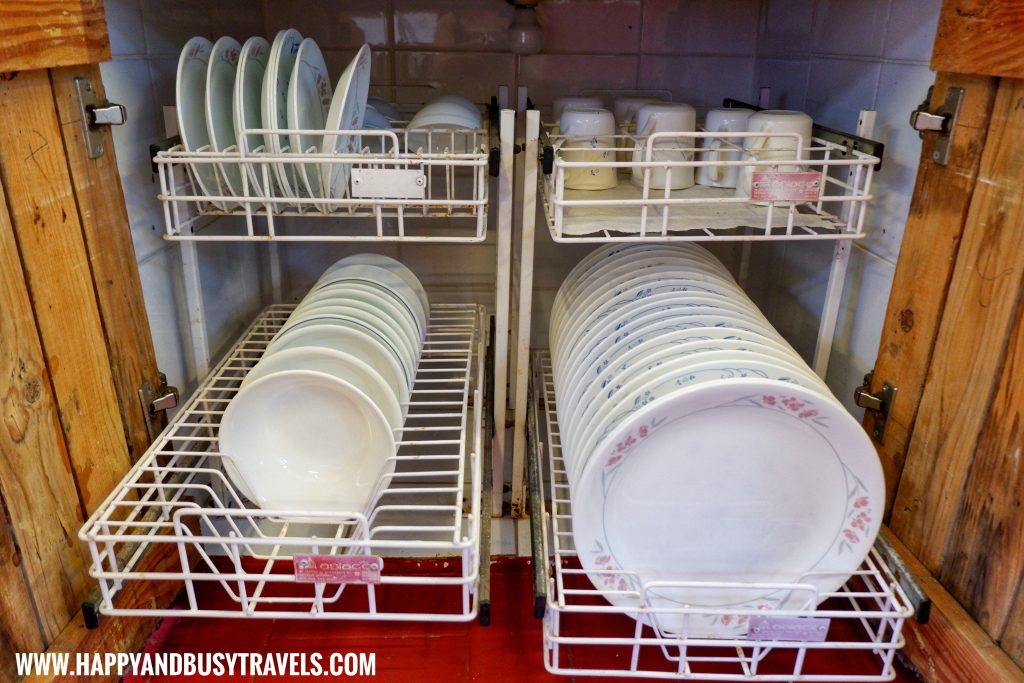 seasoning such as Vinegar, and Soy Sauce…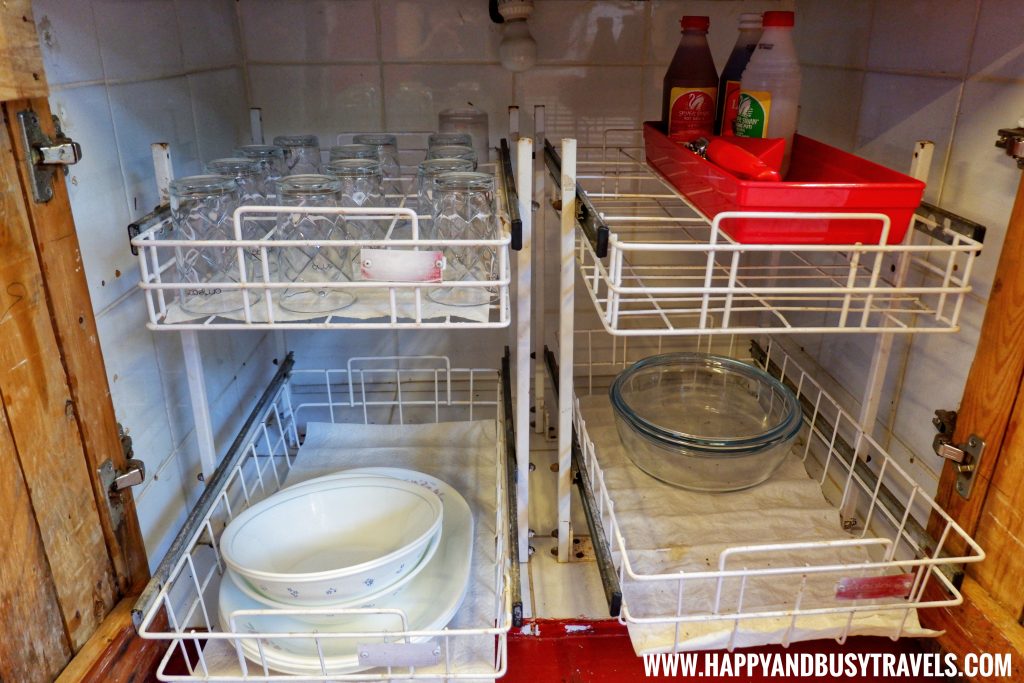 knives, and cooking pans.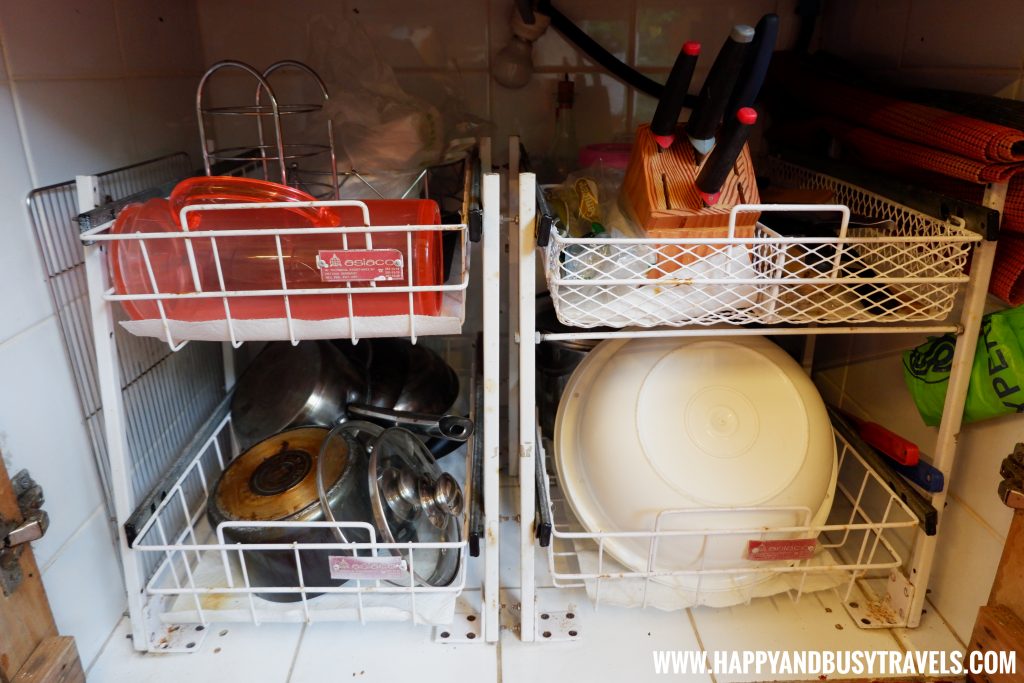 A gallon of water was also provided for the guests. You can have it cold, warm, or hot 🙂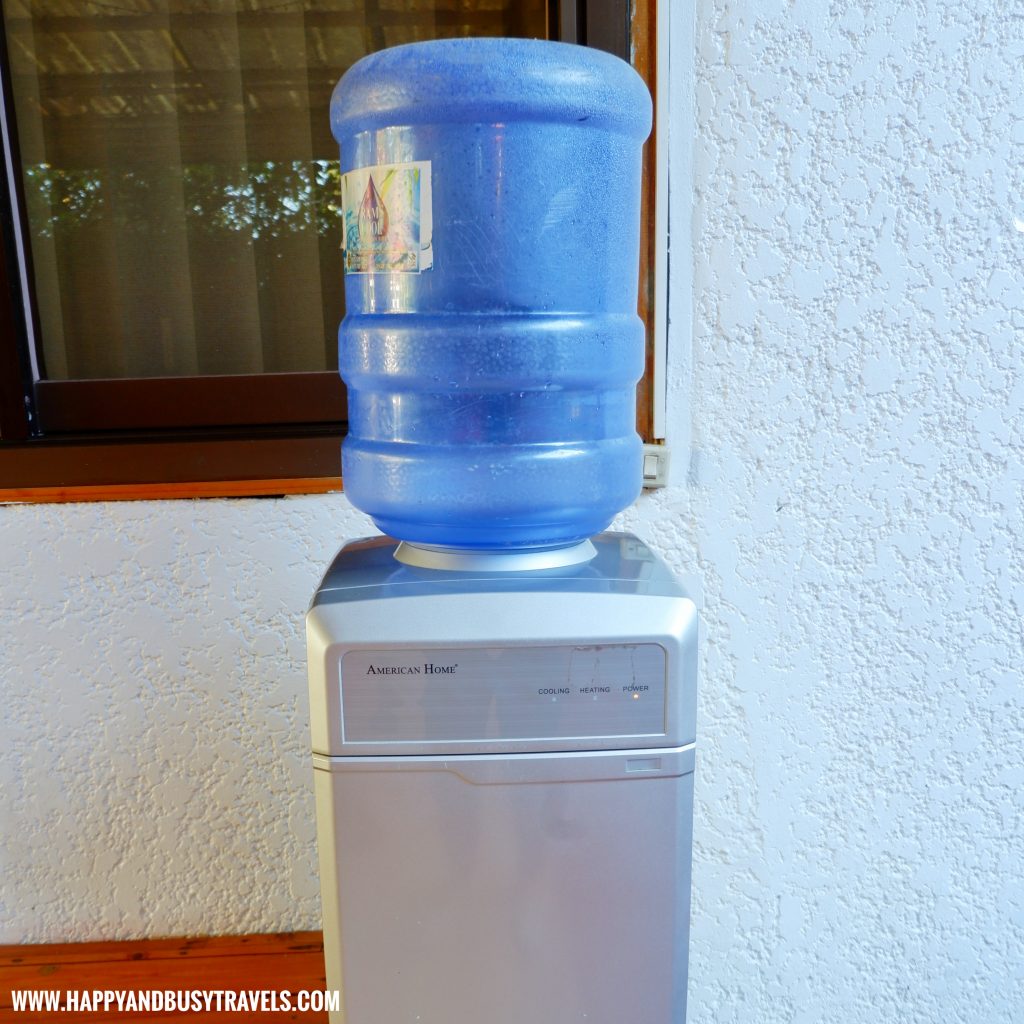 After eating, you can wash your dishes. They have a sink available in the kitchen.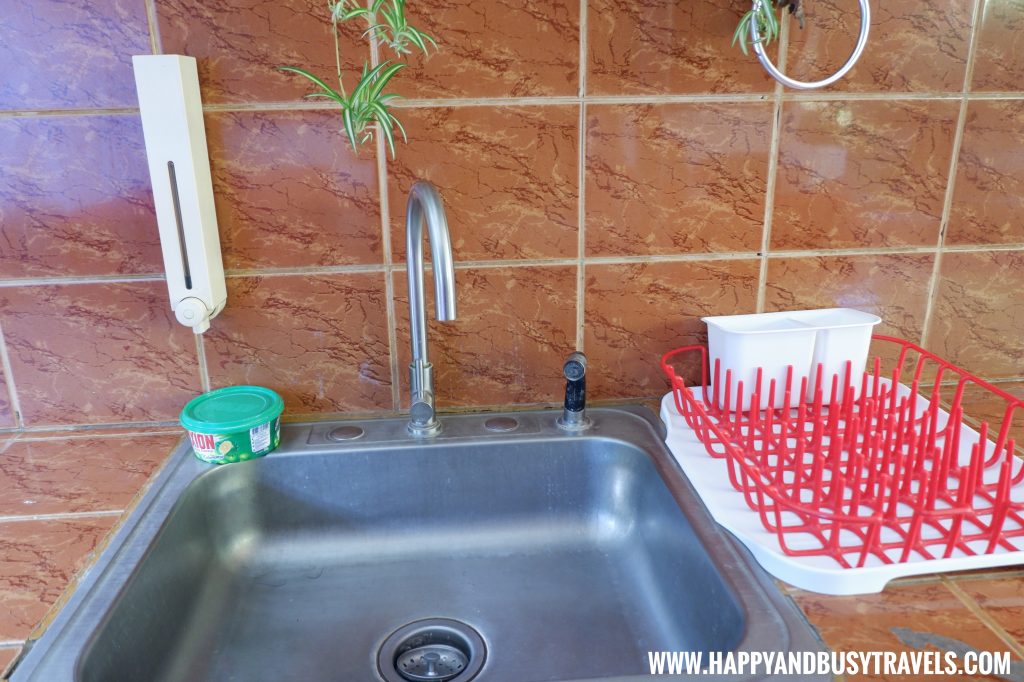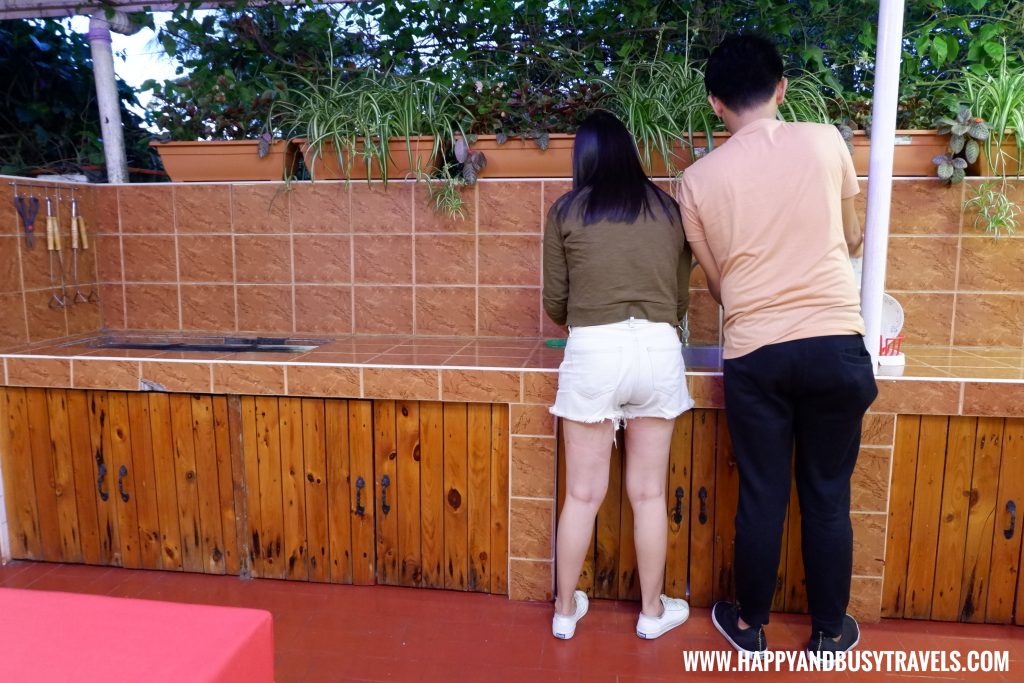 Other Information
Good for 4 to 8 people
Price per night $95 or 

P5,000 pesos for the first 5 persons, additional P300 per head in excess.

Small events and photo shoots can be accommodated.
Toiletries and bathing essentials are available.
Pet friendly property
Early check in and late check out can be accommodated depending on the prior and next guest.
Electric fan and air-conditioning unit is available. But you may not need these because weather in Tagaytay is already cold.
Self-check in is possible because the caretakers are in the property 24/7
We would like to Thank Ms. LJ on welcoming us in her home 🙂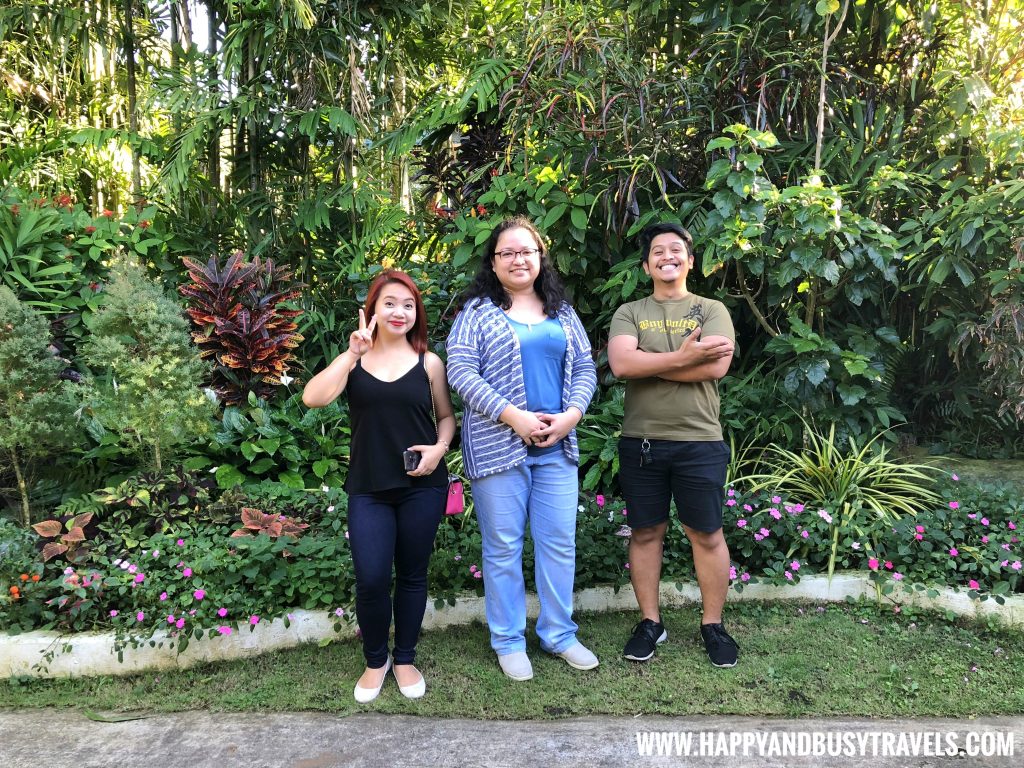 Happy and Busy's Smileys
Cleanliness

Just imagine sweeping away all of the dead leaves… I did not find any dirt in the property even though there was a lot of plants.
Facilities

The there were a lot of facilities and they were all well maintained. Plus the property provides other things that a hotel do not provide.
Service

We got an excellent service! From the owners by responding fast to our queries, and their caretakers. Ohhh we also love Digong he was a great model in our shoot hahaha.
Value for money

Take note that it will just cost you $95 per night just to rent the whole place! It was very affordable and very reasonable considering you have the whole garden and house by yourself.
Location 

The subdivision wherein the resort was located is just beside the highway. It was very easy to find.
Ambiance 

We were like away from the hustle and bustle of the city, but we were just close to the main road. The garden was spectacular! We love how the garden was created, and how clean the air is around the house.
Food 

I can't accurately rate this because it will be the guests who will bring in their own food or cook their food in the house. But I will rate our food as 5 smileys because we cooked the food 
Thank you to our friends Michael and Jhurie who helped us in taking photos, and Chris for being the fifth wheel and entertaining us hahaha 😂✌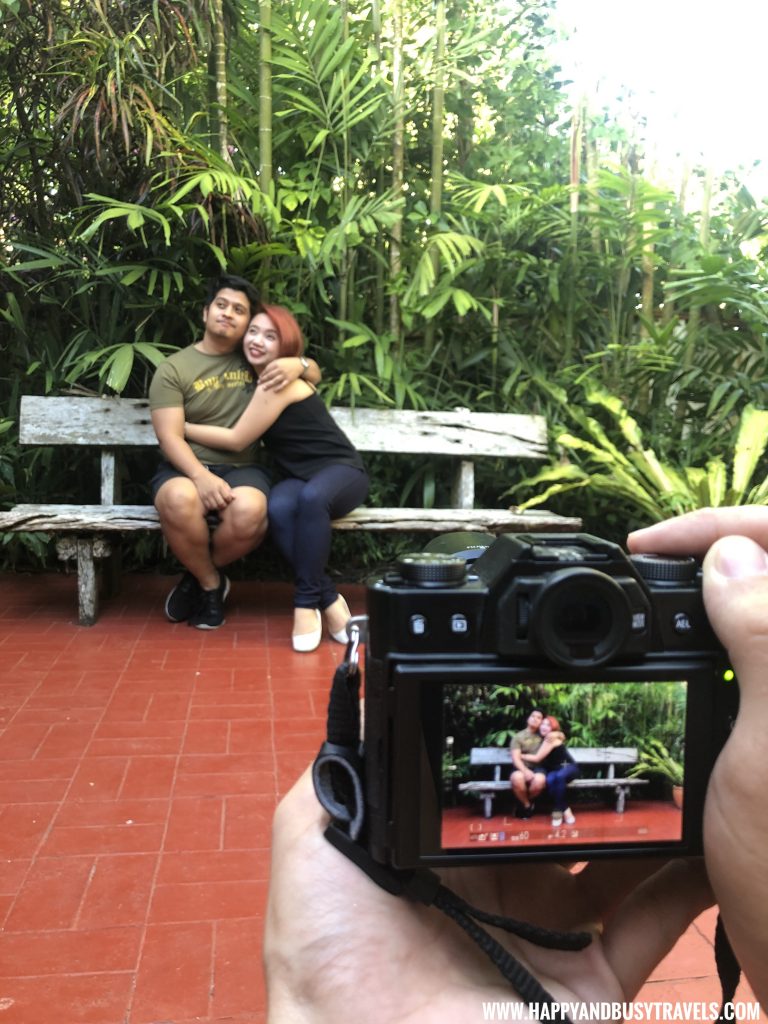 We will definitely be back…