Kopita Restaurant, Bar, and Events Place
Busy and I visited the restaurant in PTT Gasoline Station in Piela again because it has a different management already. Bruncher, is now Kopita Restaurant. Kopita Restaurant serves delicious comfort food made with love.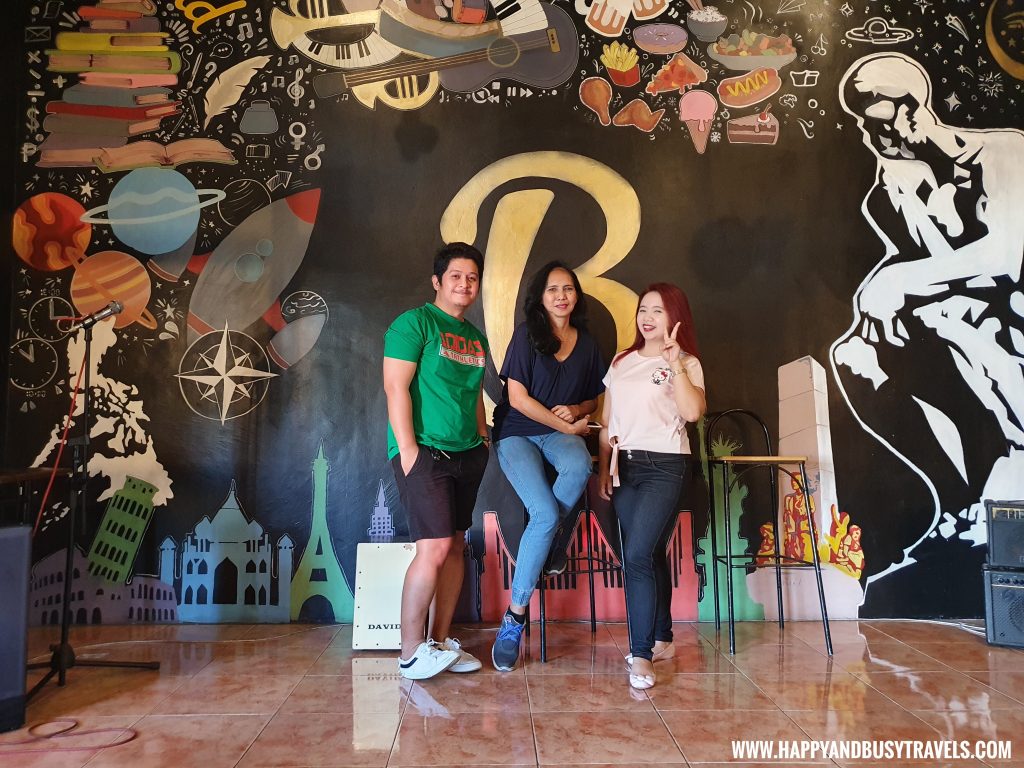 Operating Hours: 10 AM – 10 PM
Payment Methods: Cash (Credit Card still pending)
Contact Number: 0945 628 4119
Email Address: [email protected]
Facebook: https://www.facebook.com/KopitaRestaurant/
Address: PTT Gasoline Station, Governor's Drive, Piela Sampaloc 3, Dasmariñas City, Cavite
Google Maps link: https://goo.gl/maps/eSShRbyRbnsQ5s6cA
Inside Kopita Restaurant
Kopita Restaurant is still undergoing some renovations when we arrive, so their signage is just below the roof. Soon, the Bruncher sign will be removed and will be replaced.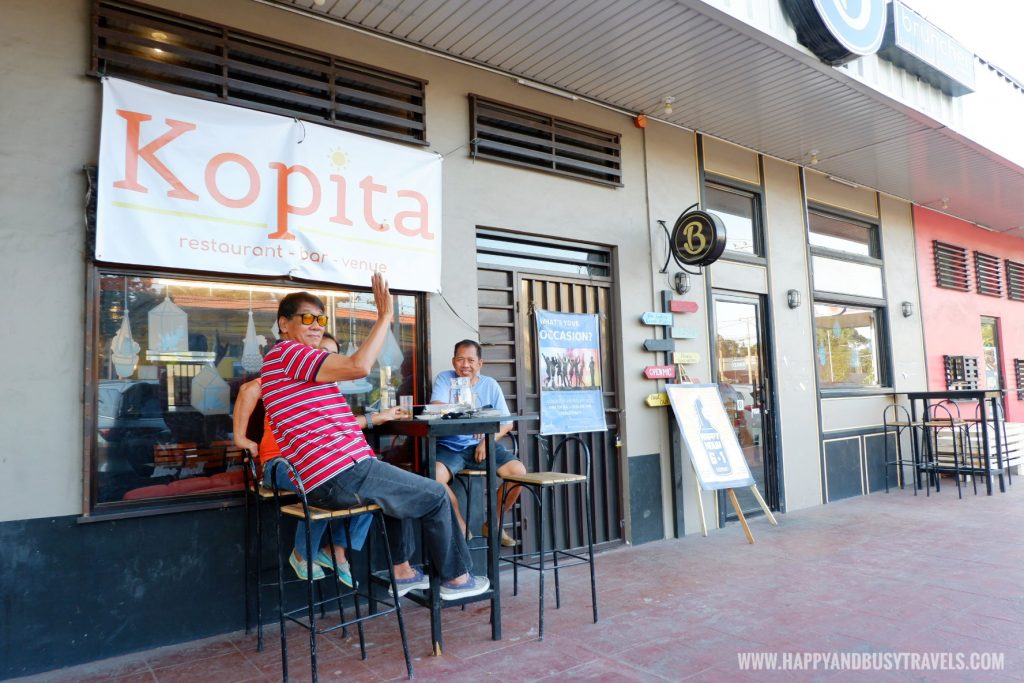 Dining Area
The first dining area is for those who would like to eat silently or without the bar ambiance.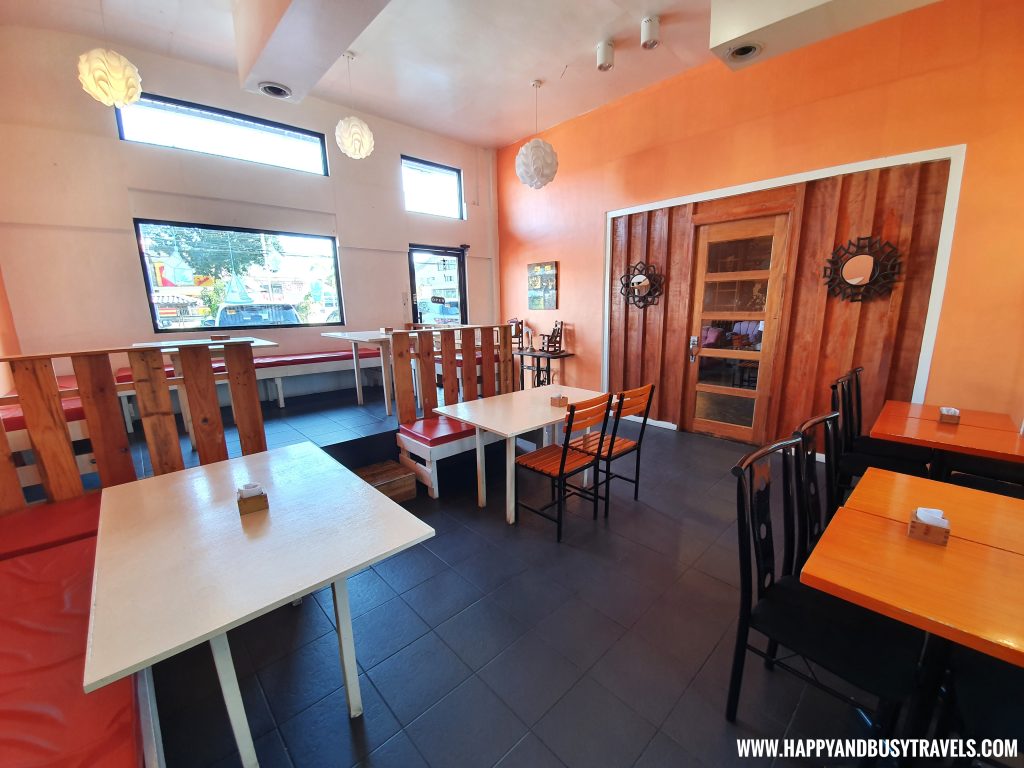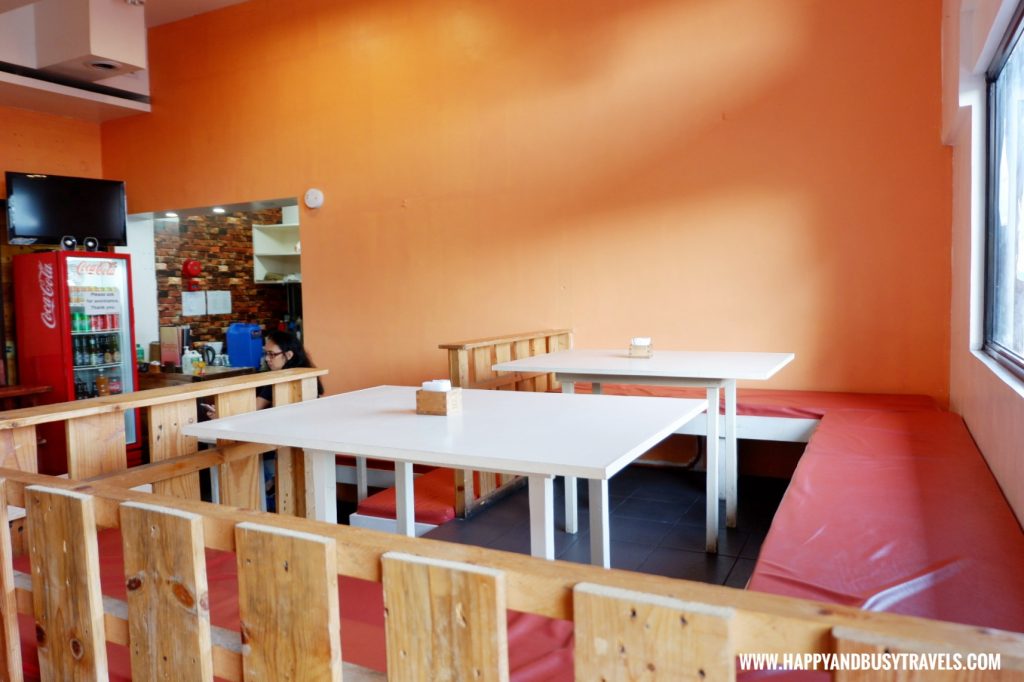 Bar and Events Place of Kopita Restaurant
Of course we would like to see the bar and events place of Kopita Restaurant. It was repainted and is now better.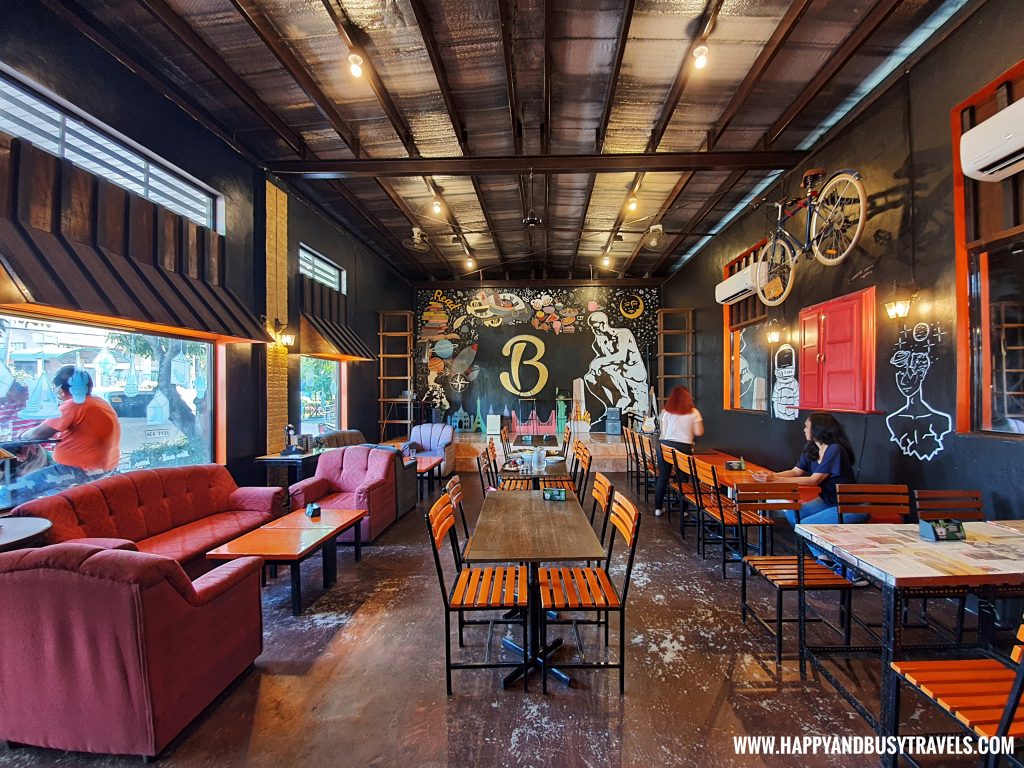 The stage looks like really a stage for a bar 🙂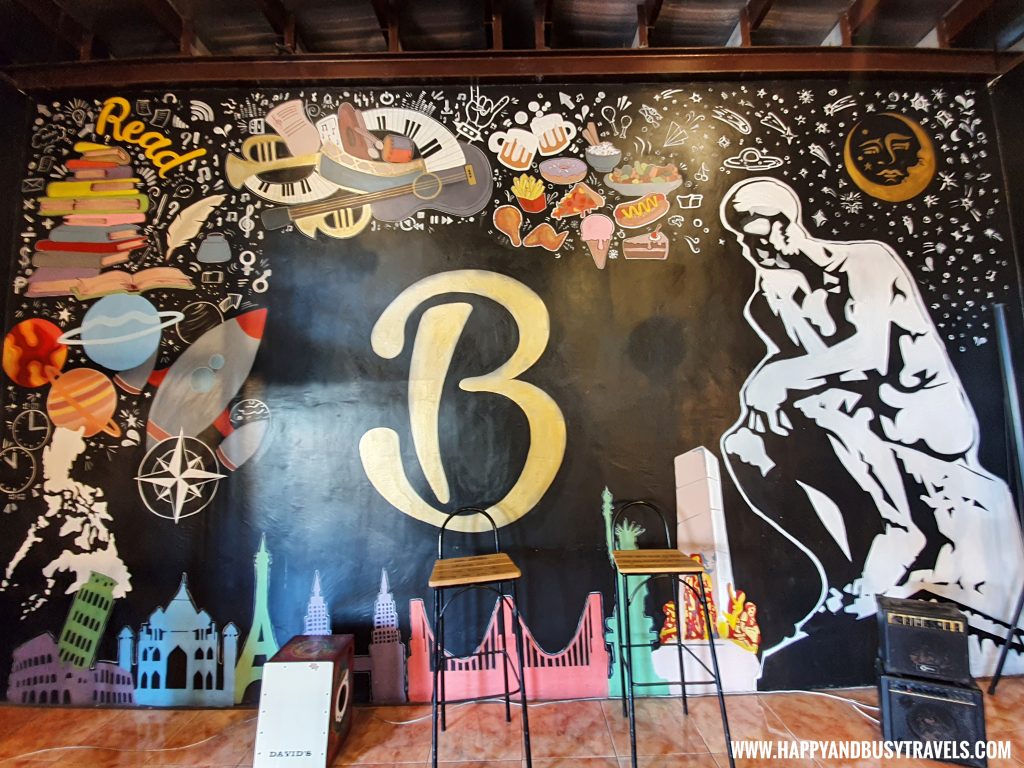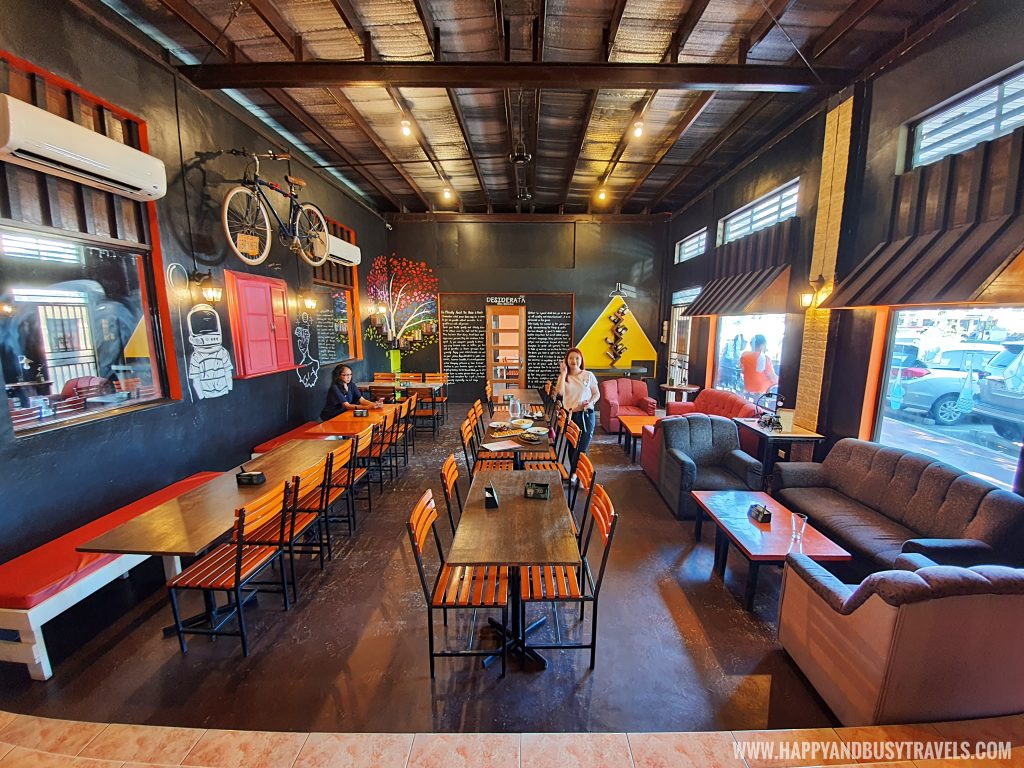 Seating and Decorations
There is a lot of seating options in the bar and events place.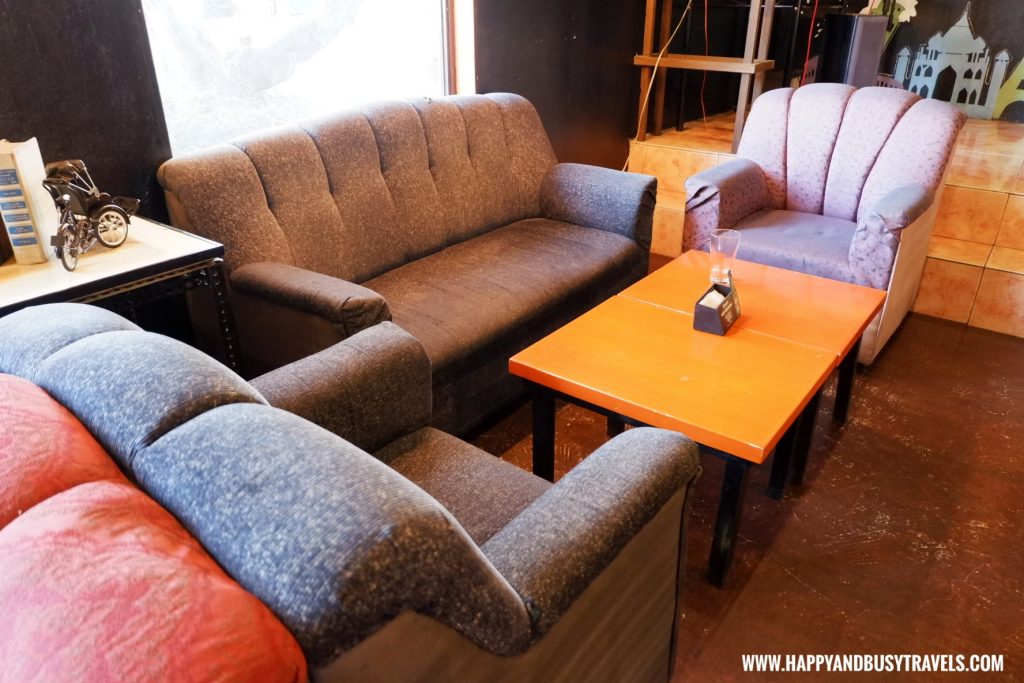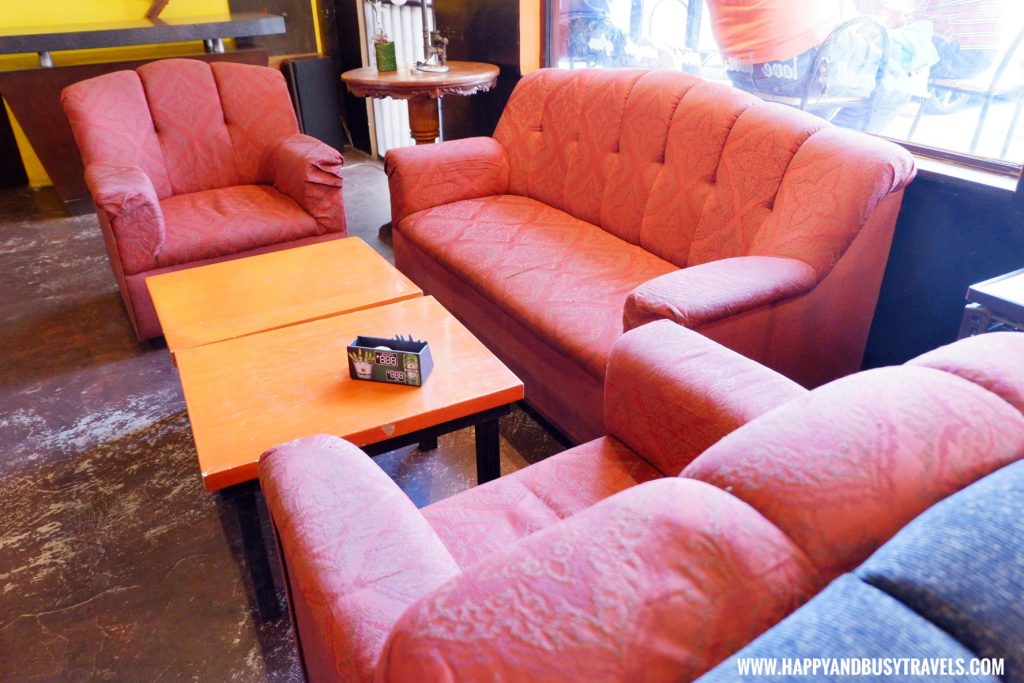 Our favorite part of the bar, are the awesome art and decorations. Aside from the stage the other parts of the place looks good. Just look at this side, the wine are arranged in a unique way. The husband of the owner of the restaurant customized this by himself.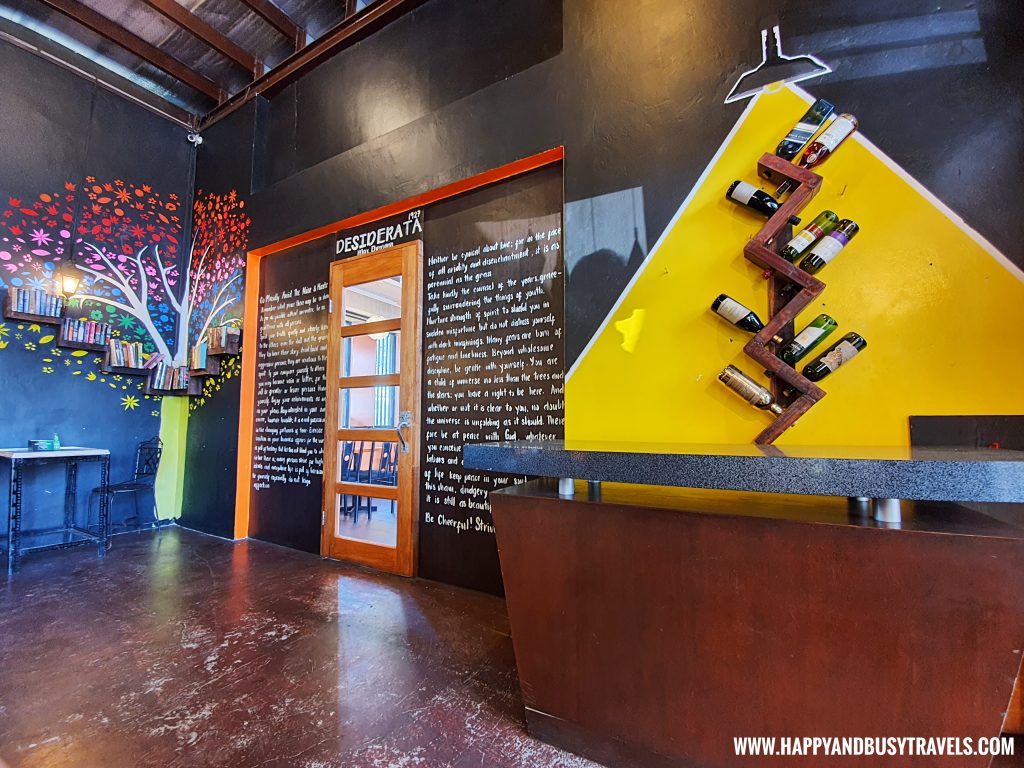 There are also cool paintings around, plus look at the table beside me. It was made out of an old picture frame!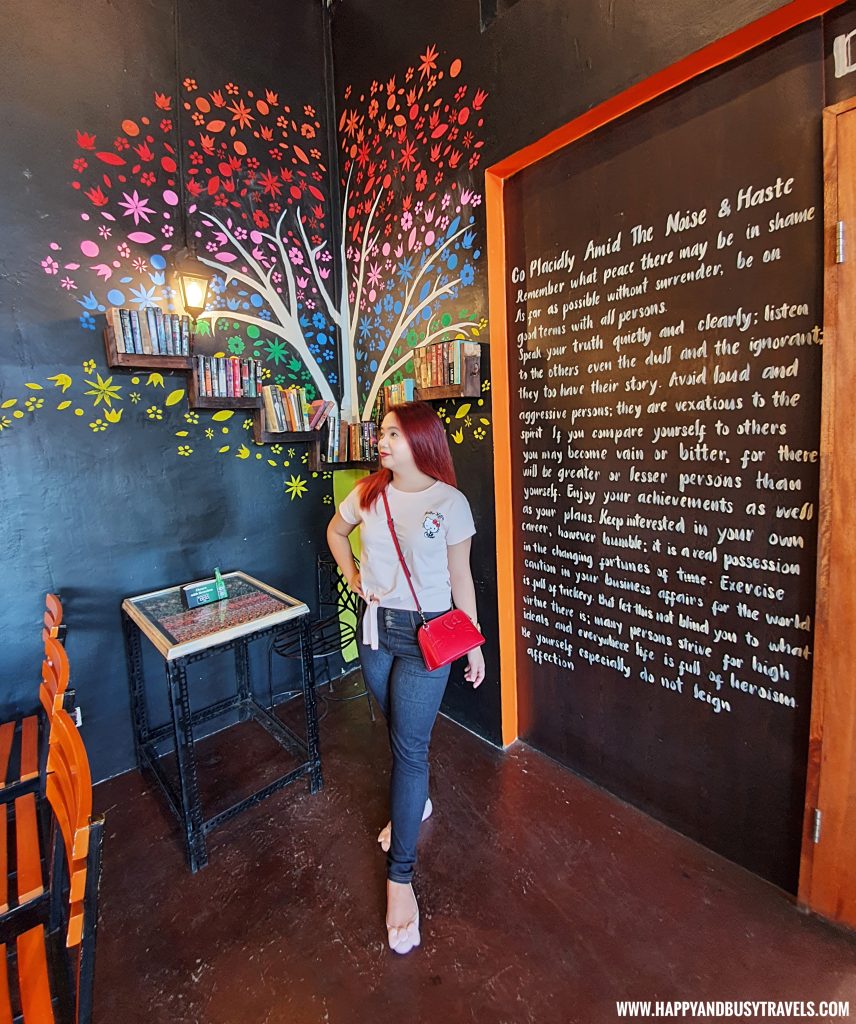 The husband of the owner also has a hobby of creating furniture or art through old things, just like this phone which is now a lampshade.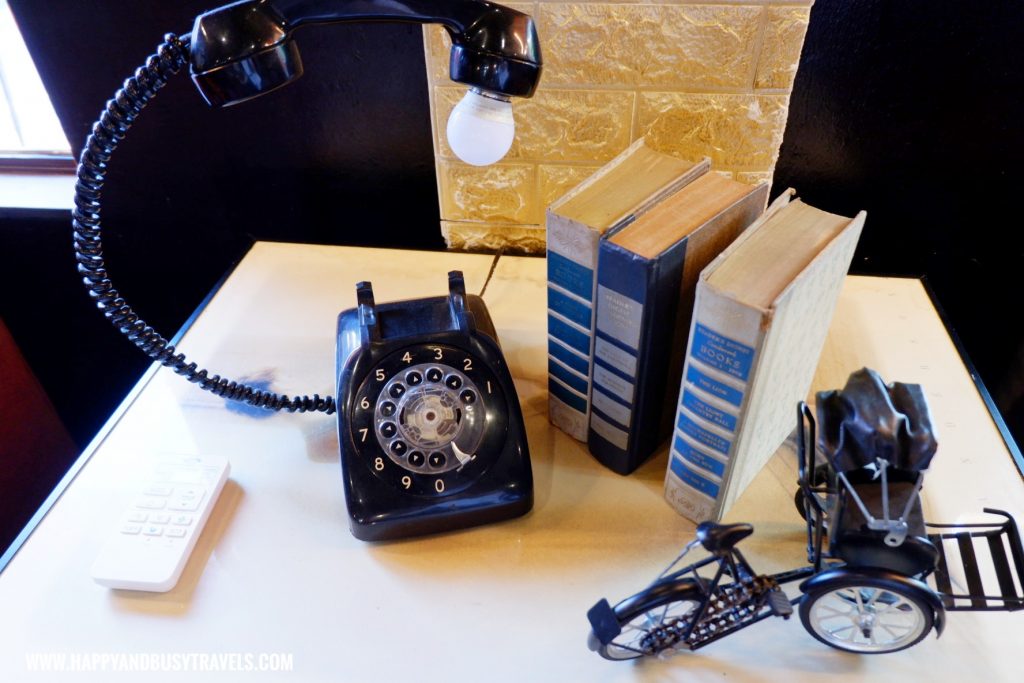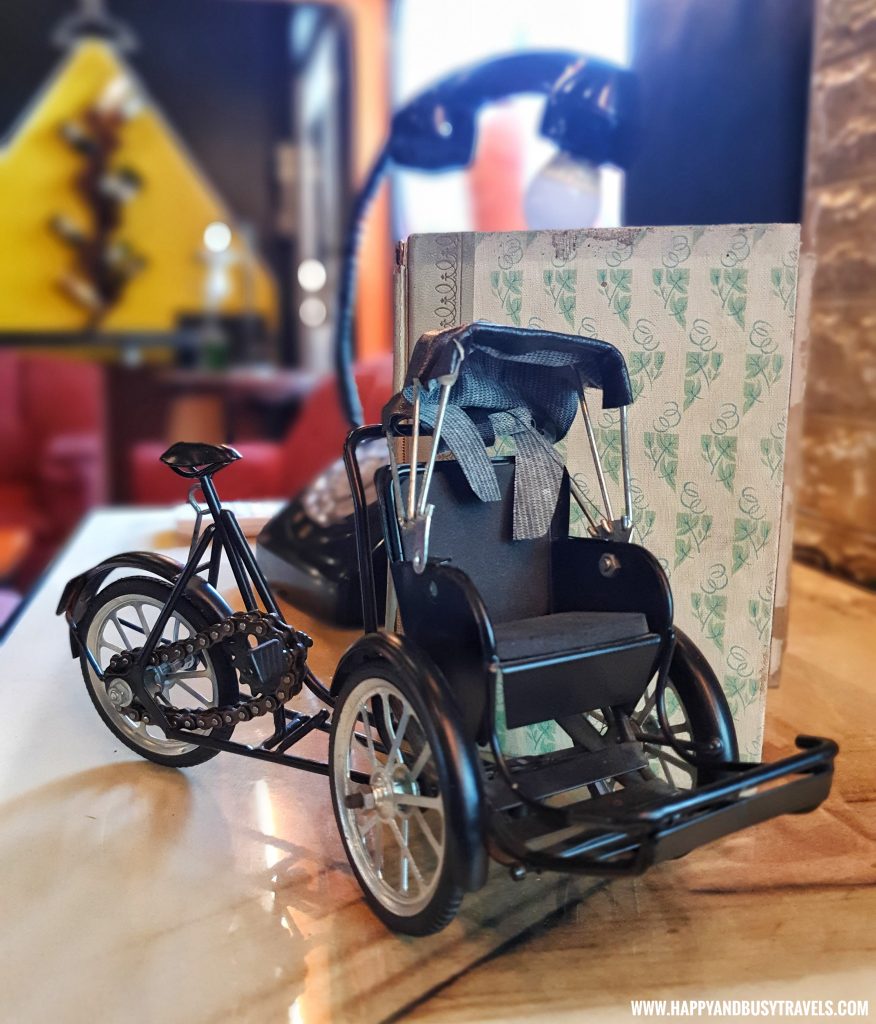 Here is an old bike, you may buy it if you want to.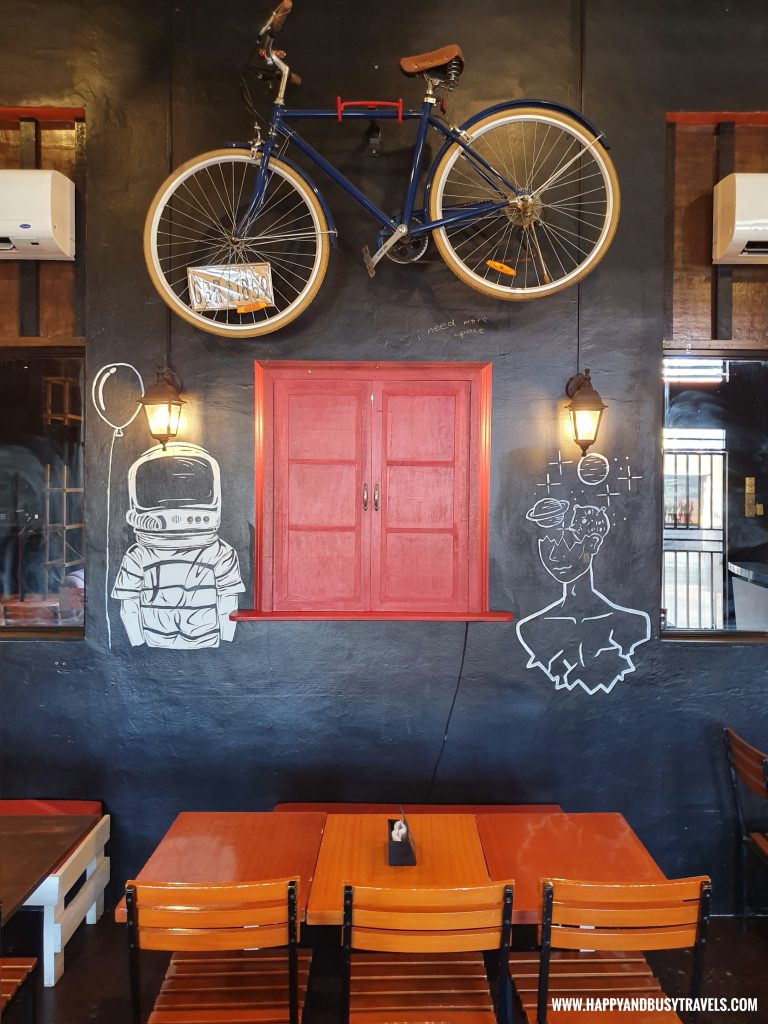 The window looked odd so I opened it and saw another painting.
Bestseller Dishes of Kopita Restaurant
Aside from the nice place, we were also here to taste some of the bestsellers of the restaurant. The owner loves to invent or recreate dishes.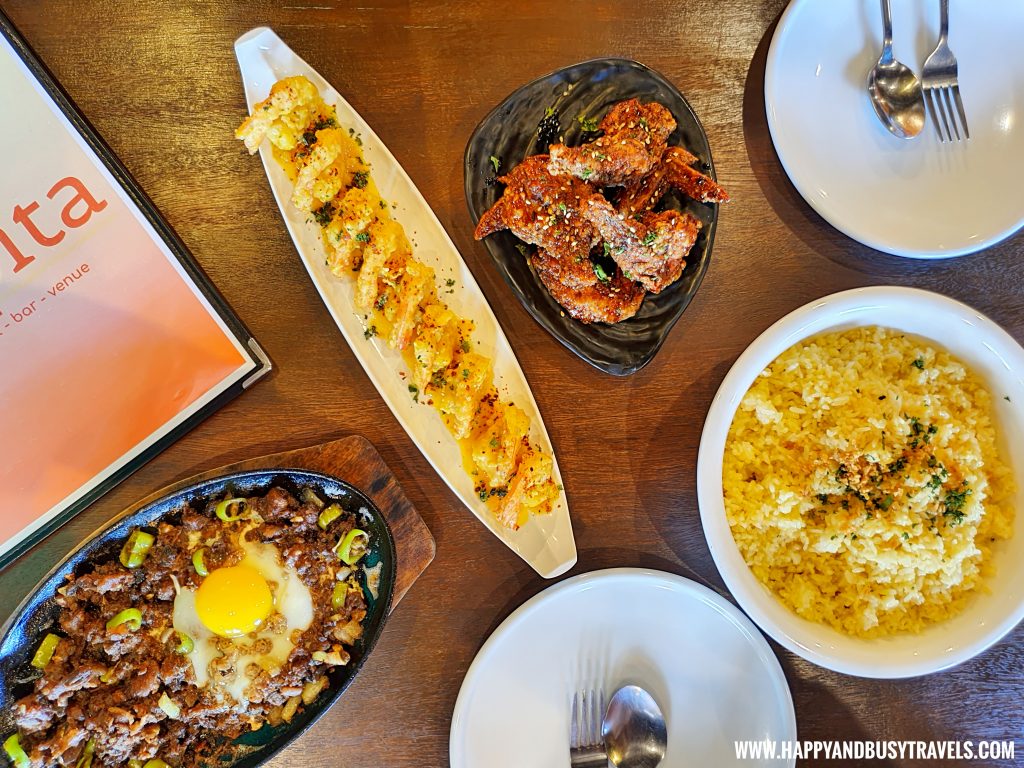 Salted Egg Shrimp, Our favorite
This Salted Egg Shrimp is our favorite, first it has no more shells (aside from those in the tail) which made it easier to eat, and it is really delicious! I could eat a lot of rice with this.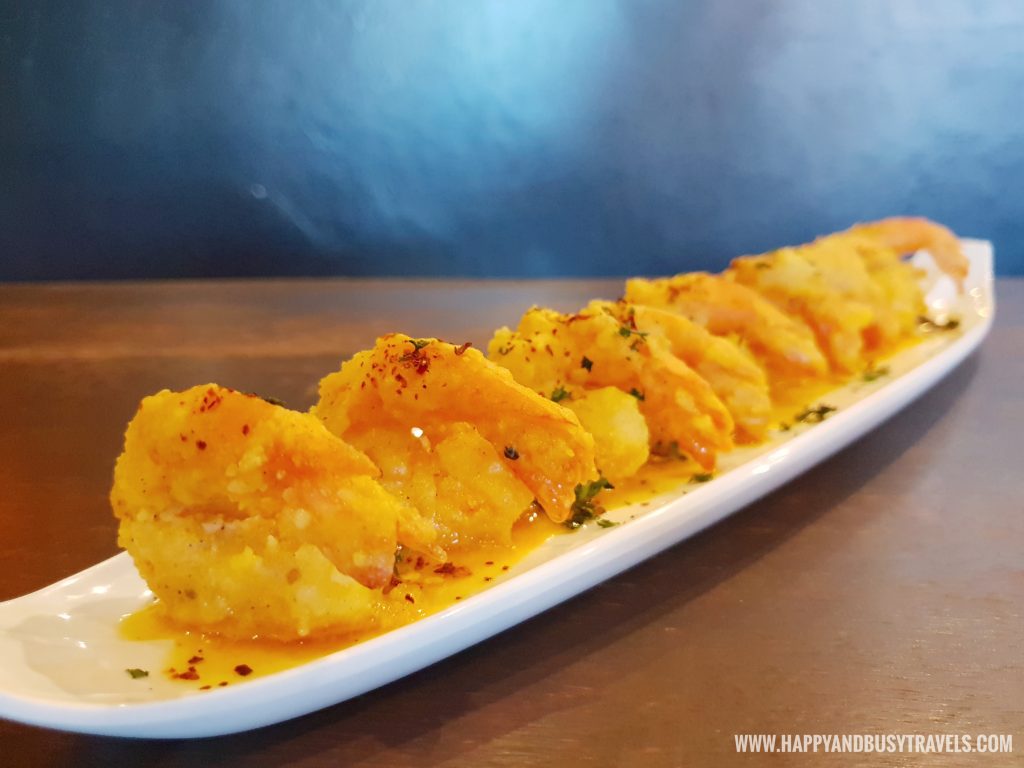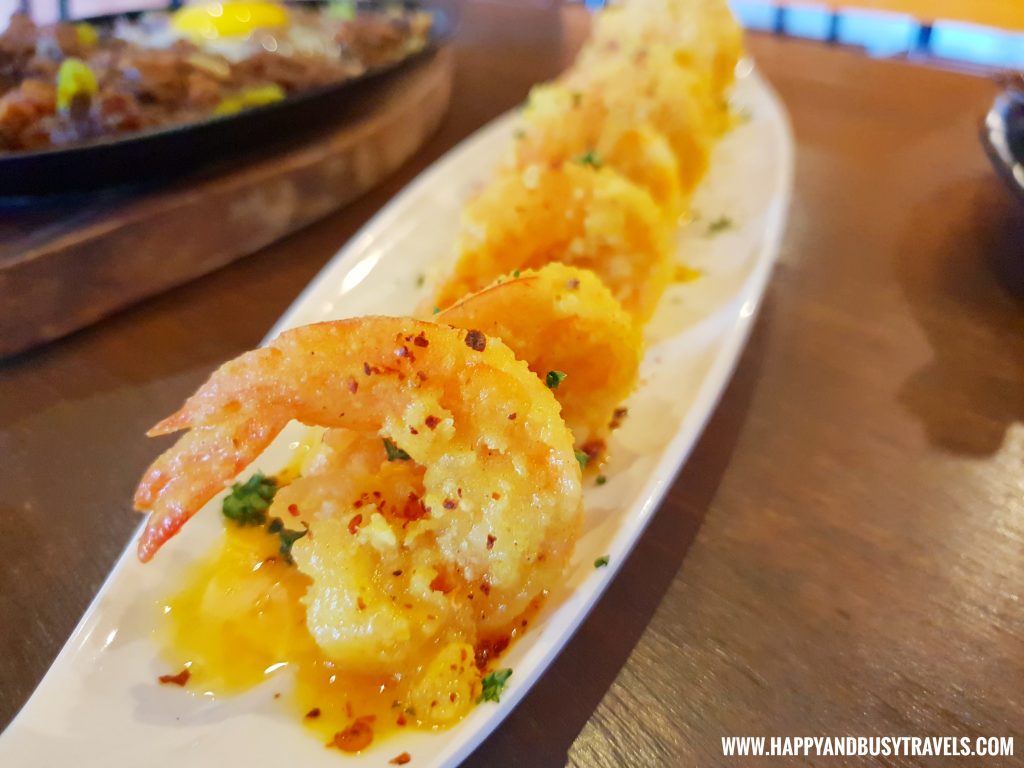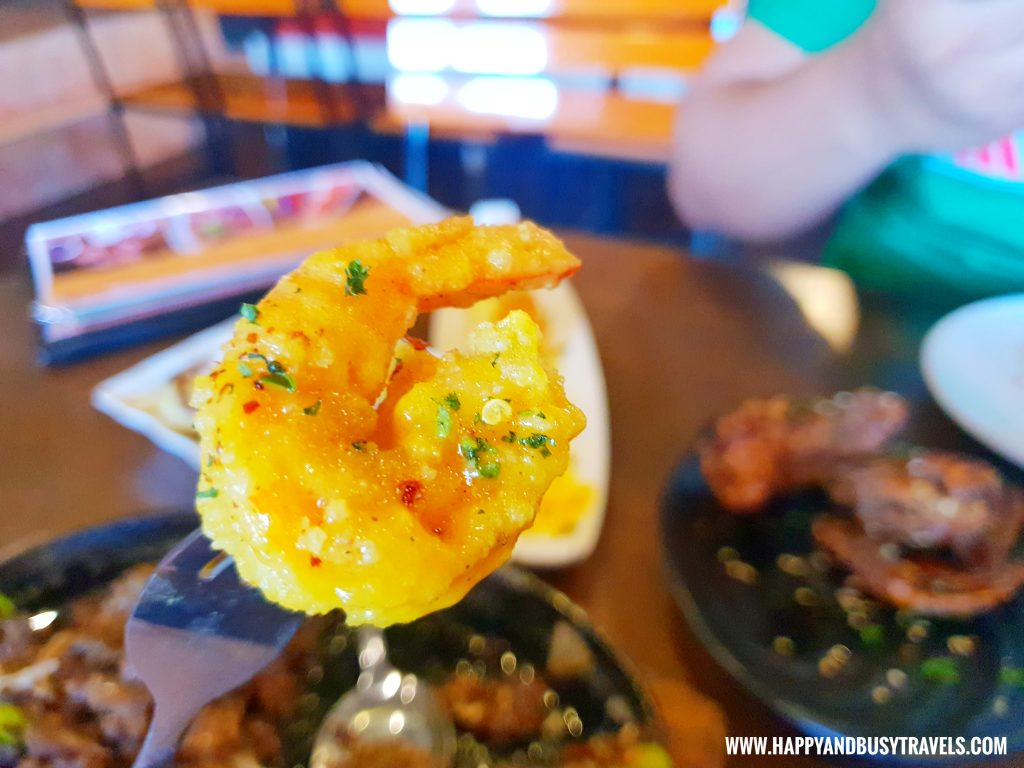 Pork Sisig
Their version of the classic Pork Sisig tasted good too.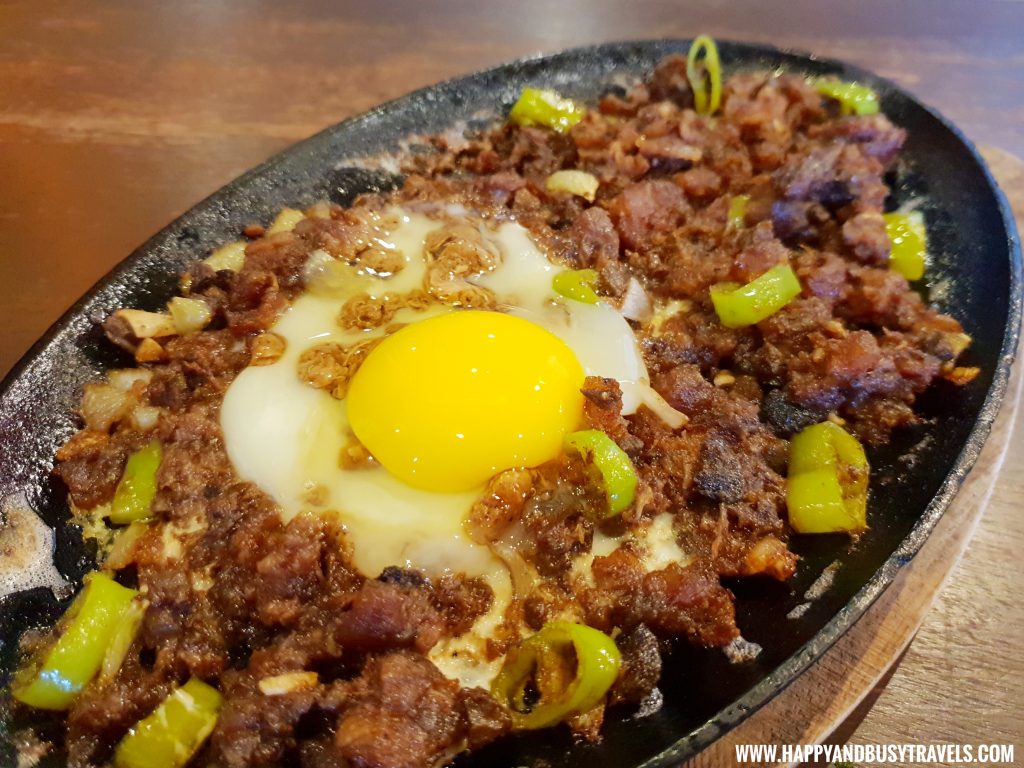 Wingdings
The restaurant named their chicken wings as Wingdings, oh yes, just like the font. 🙂 There are three flavors of the chicken wings, Soy Garlic, Sriracha, and Salted Egg. Their bestseller is the Soy Garlic flavor, so we got one.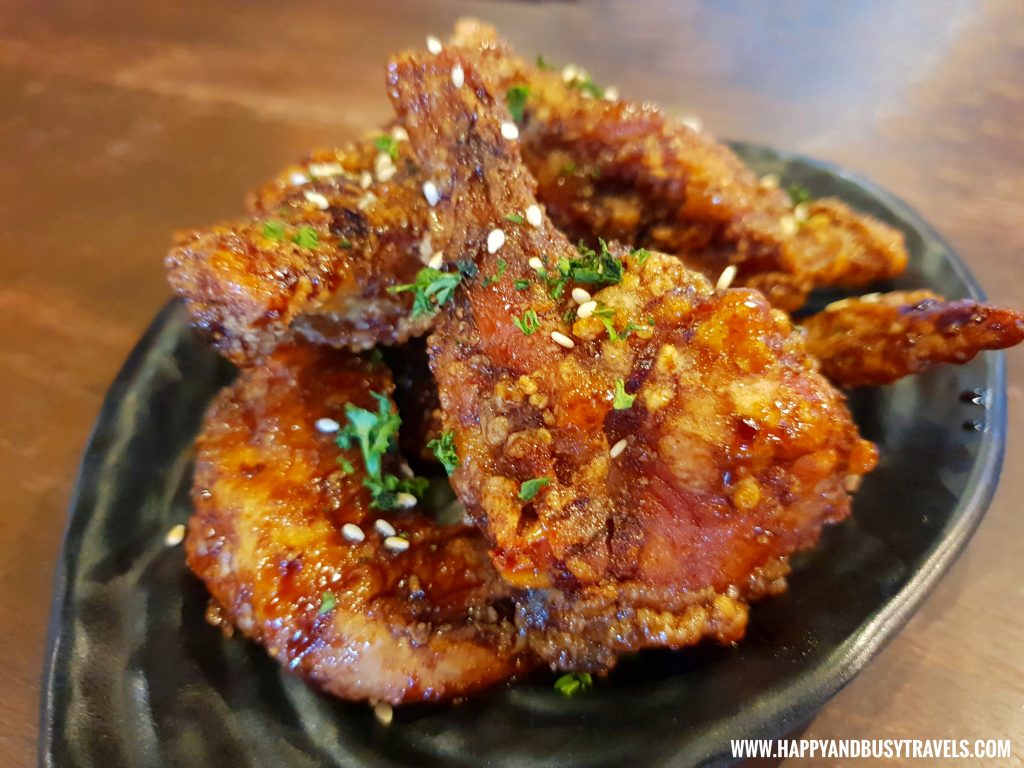 Golden Fried Rice
Of course we needed rice because all of the dishes that we have are flavorful. We got this bowl of rice, it was good for 3 to 4 people. Hahaha no! I know what you are thinking, we didn't finishes everything hahaha. Even though we eat a lot, we… somehow… can't eat a big bowl of rice. 😆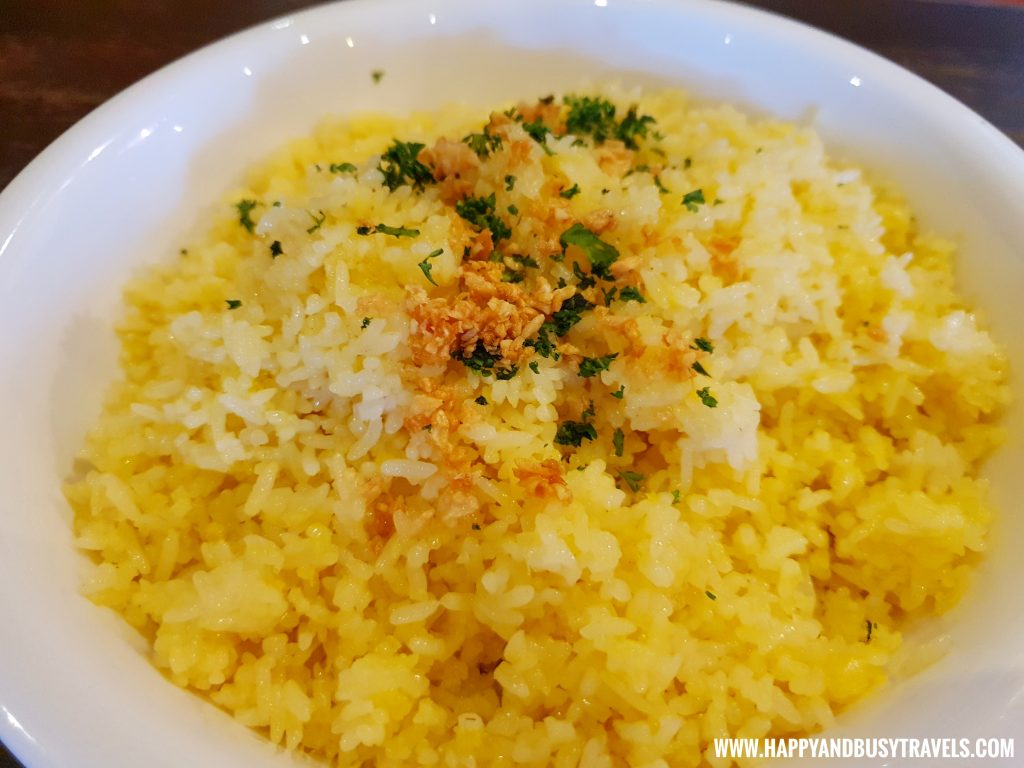 Wicked Oreos
For dessert, we had the Wicked Oreos. I usually do not eat Oreos, but this one tasted soo good! This dessert is made out of three deep fried Oreos with batter, and topped with Vanila Ice Cream and chocolate syrup. I love it so much, I wanted to order again, but I think my stomach can't handle it anymore.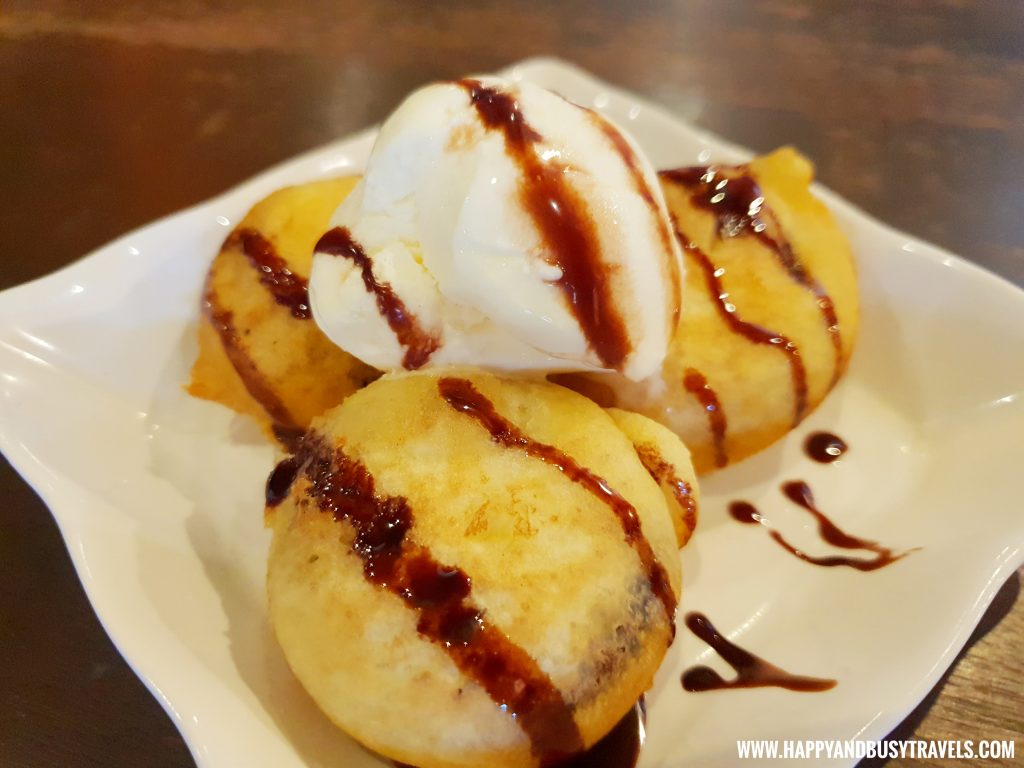 Events Place's Rates
Number of hours: 4 (additional charges will apply for the excess time)
Amount
Particulars
5,000
P 2,000 is the payment for the venue and P 3,000 is consumable
15,000
Venue is free, consumable is he whole amount
20,000
Venue is free, consumable is he whole amount
You can rent up to the dining area outside the bar
For more questions please message Kopita.
Kopita Restaurant's Menu
Happy and Busy's Smileys for Kopita Restaurant
Food

The food were delicious and it was cool to taste their own version of different dishes.
Location


The restaurant is very accessible to public or private transportation. Plus, there is a large parking space
Ambiance

The ambiance of the bar is better than before.
Value for money


The dishes are priced properly with the quality of the food.
Service


Even though the staff are just few, the owners are also there who are very hands on with the restaurant. So, their service is okay. By the way, they are still hiring more staff so they can accommodate all of the demand.
Comfort Room
Not applicable. The comfort room is located in the gasoline station. It is shared with the customers of the establishments there like PTT, and Amazon Cafe.