Memory Lane is a 50s-60s themed restaurant located in Tagaytay City.  The restaurant boosts a comfy and homey vibe complete with a garden and a porch. It is a family business of Jolina Magdangal, an actress in the Philippines. The restaurant is located in Magallanes Drive, Tagaytay City, Cavite. When you arrive in Magallanes Square, turn right. The restaurant will be in your left side after 3-5 mins.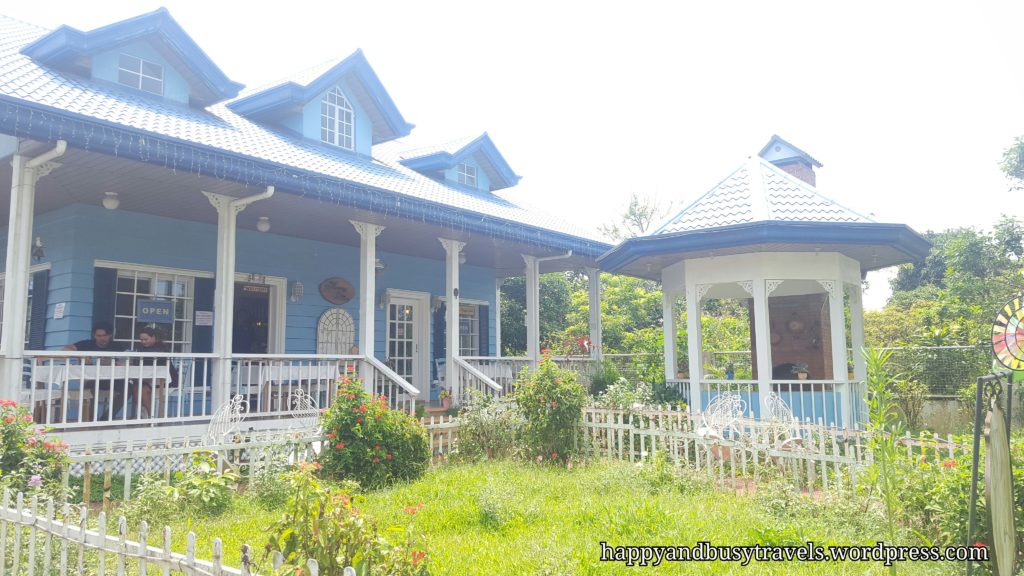 This is what it looks inside, a house with full of memorabilia from the 50s and 60s.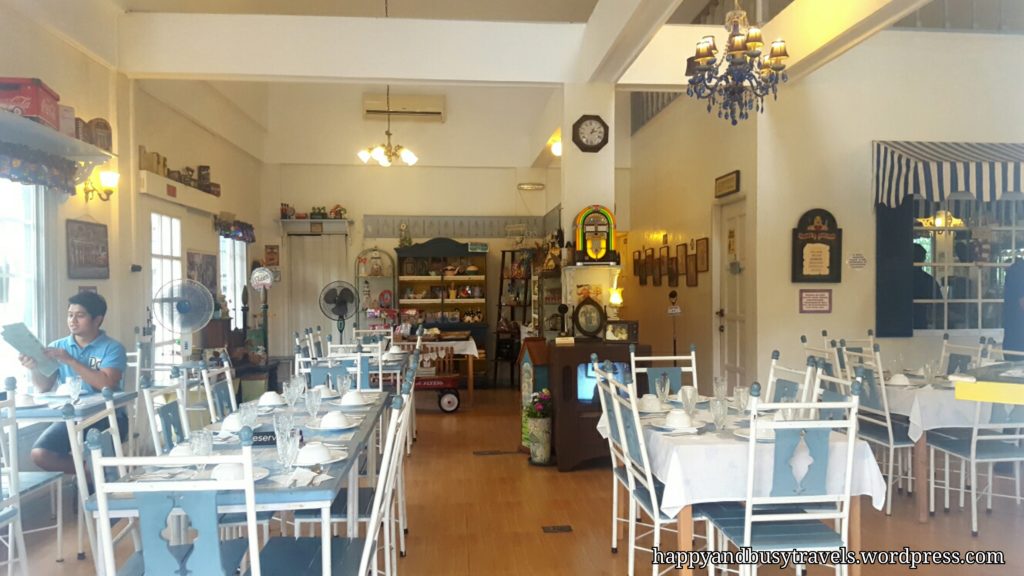 There are also lots of toys on the ledge above the windows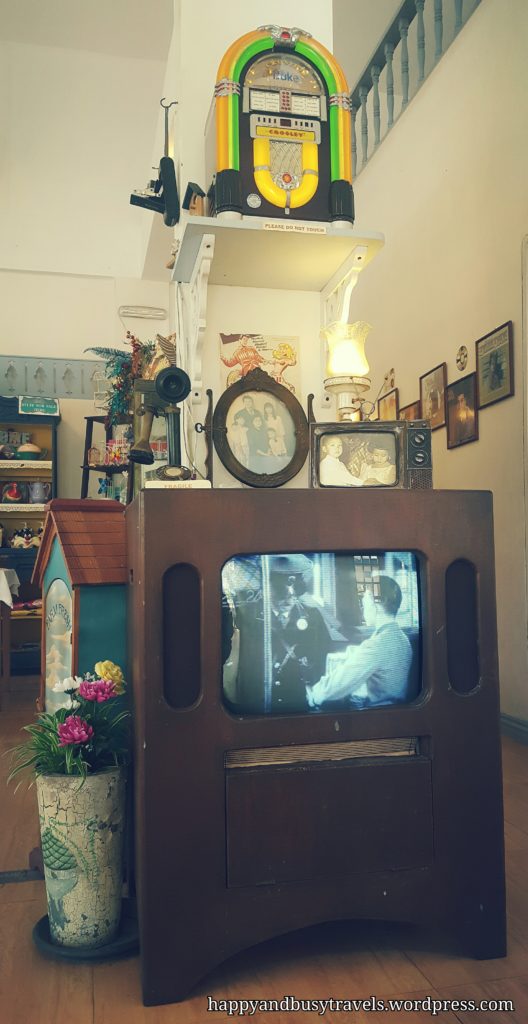 But for me and Busy, this caught our attention. It's an old television set. I'm not sure if this is really the old television back in the day, but one thing's for sure, it doesn't have the flat surface of the modern television hahaha that's why I know it's old hahahah. It works and it plays old movies from the past. There is also a tiny jukebox above, and an old telephone unit beside the old photos.
Get ready to order!
We choose a very nice spot and we are now ready to look into their menu to order hehehe. Here is their menu: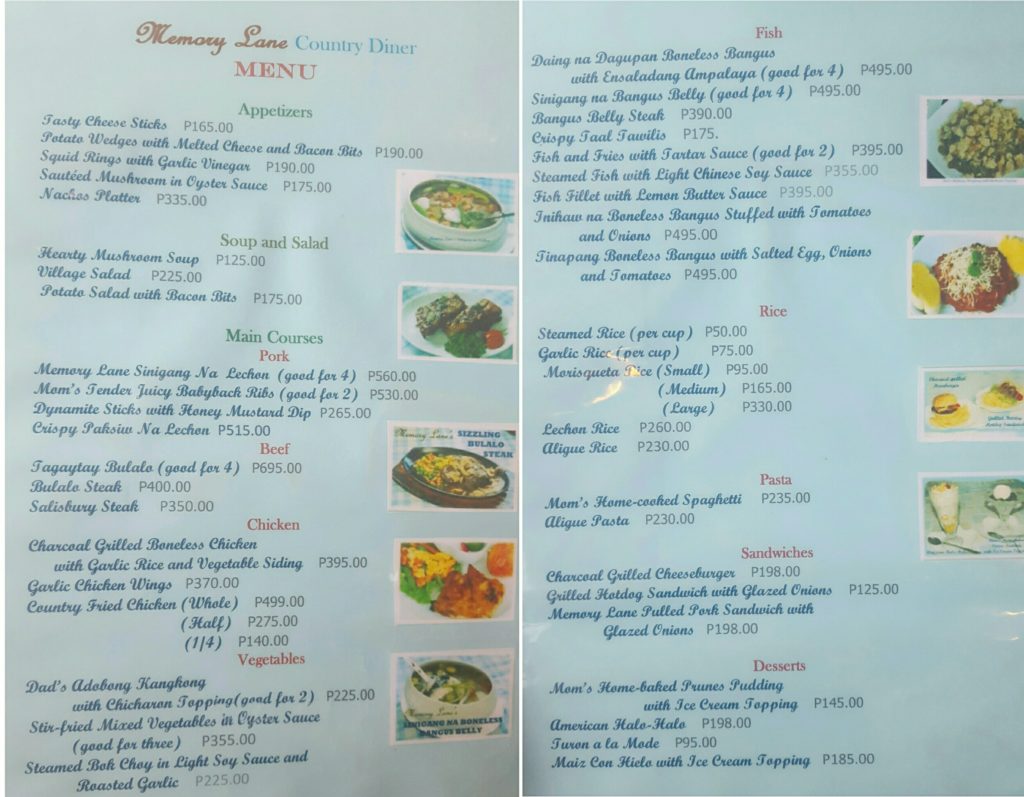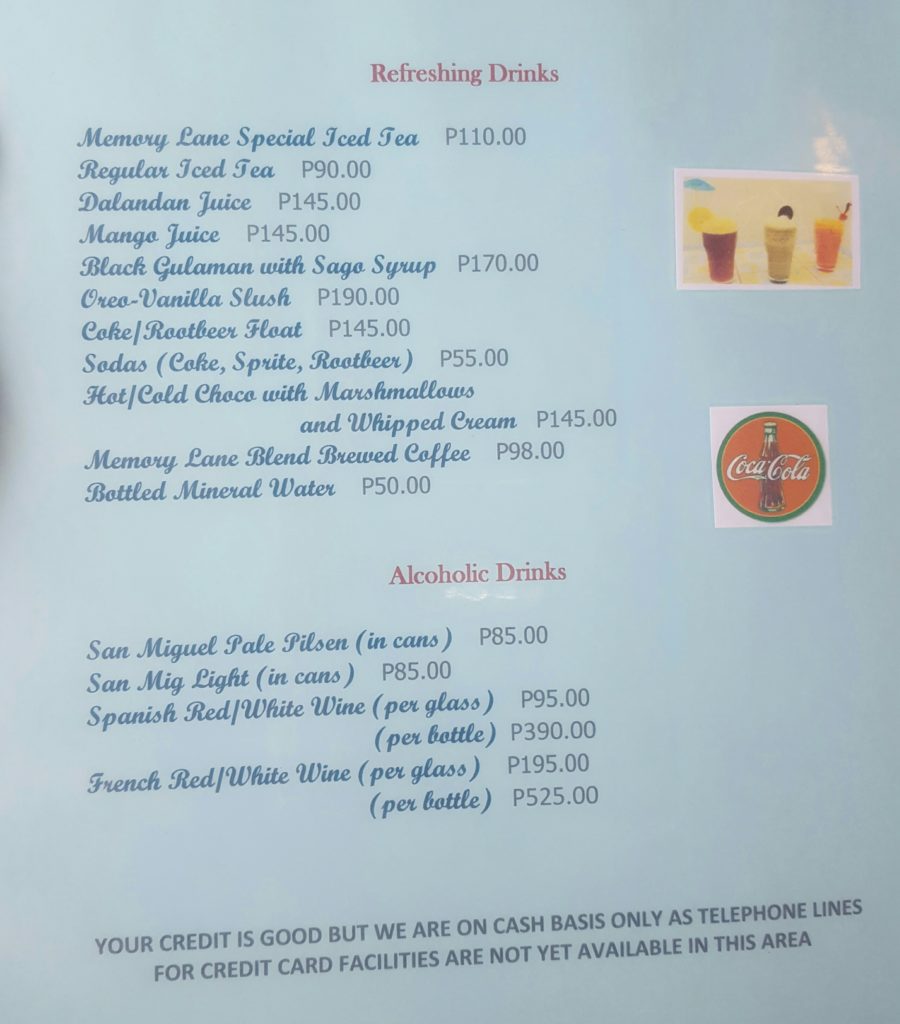 Upon entering the restaurant I noticed that they have a sign that says they have the best home made baby back ribs sooo I ended up ordering the ribs. Busy ordered the Lechon rice. According to the waiter the Lechon rice and the Back Rib is good for 2-3 persons sooo I guess that is enough for us hahaha, well I'm equivalent to 1 person and busy is 3 HAHAHAHA iloveyou Busy haha.
While waiting for our food, we get to look at the restaurant, they also sell some stuffs here.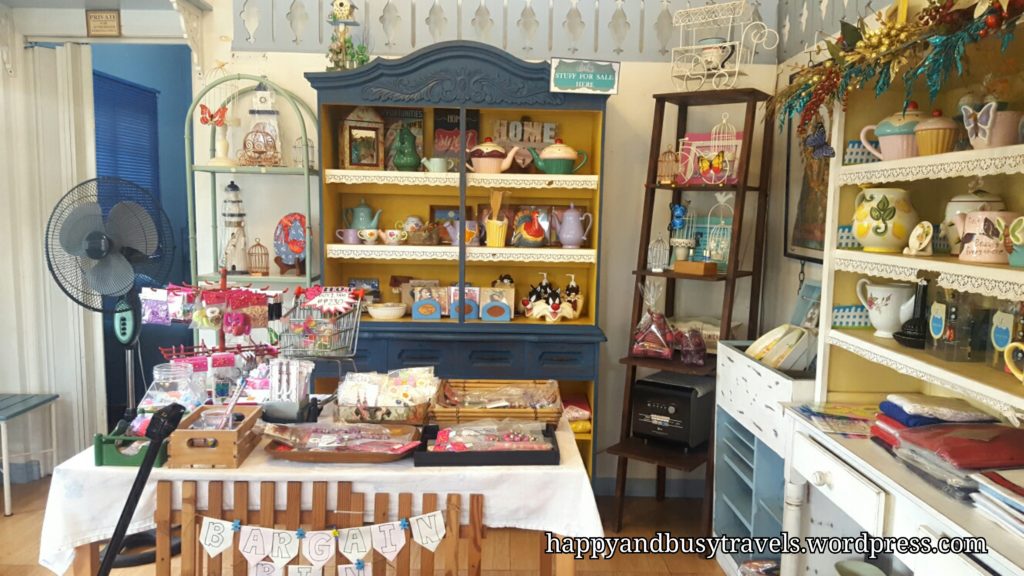 and some bargain items…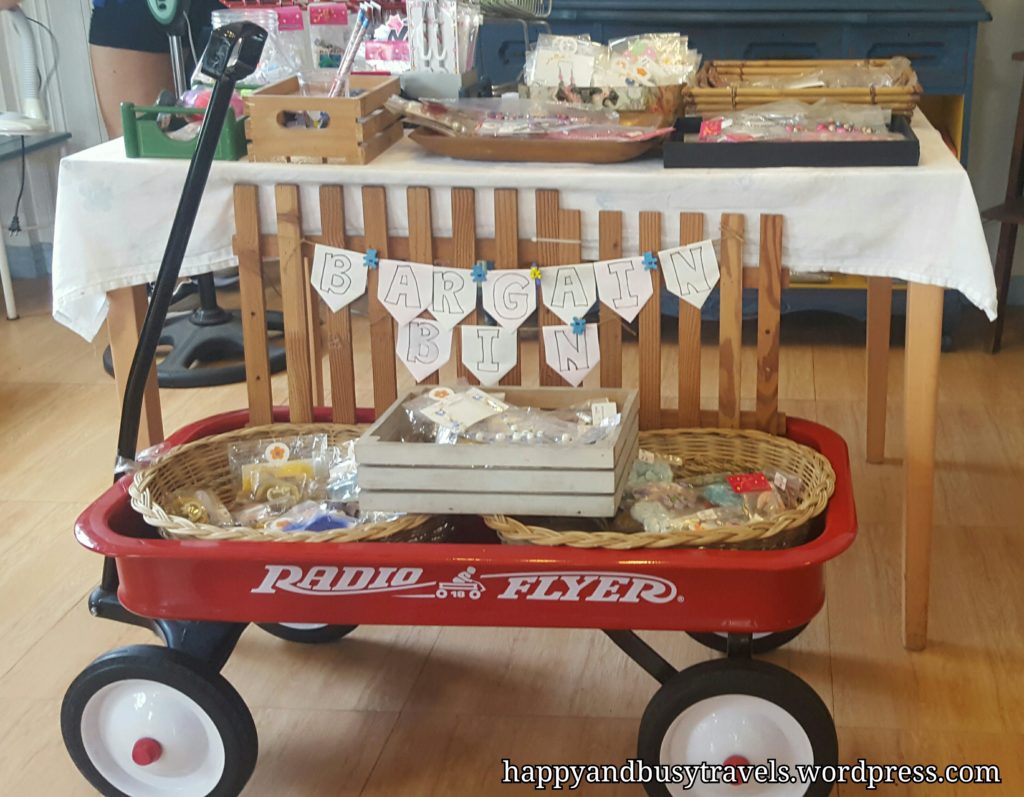 Let's eat!
So our food arrived, I think it took 15 mins before our food is served.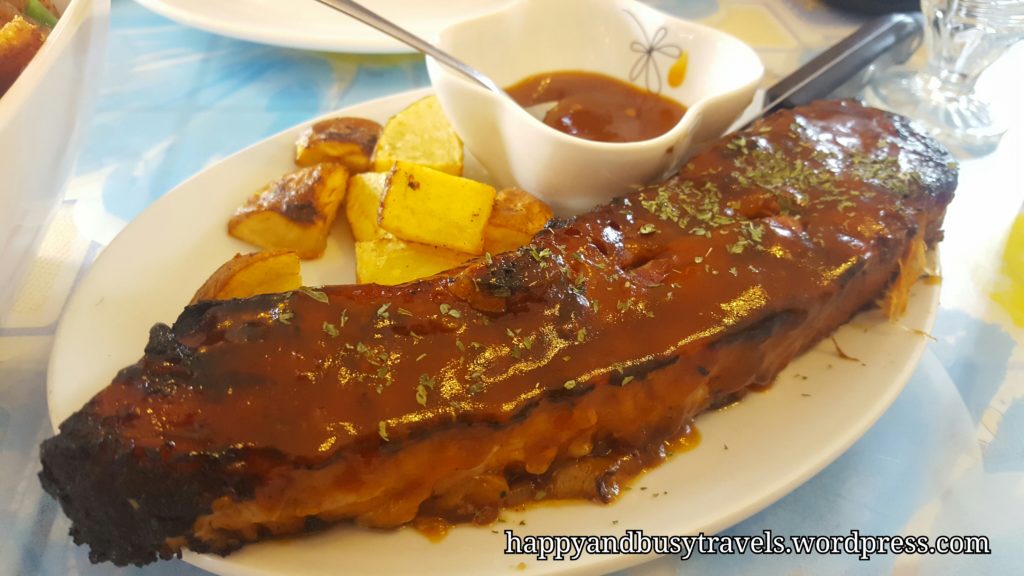 Baby Back Ribs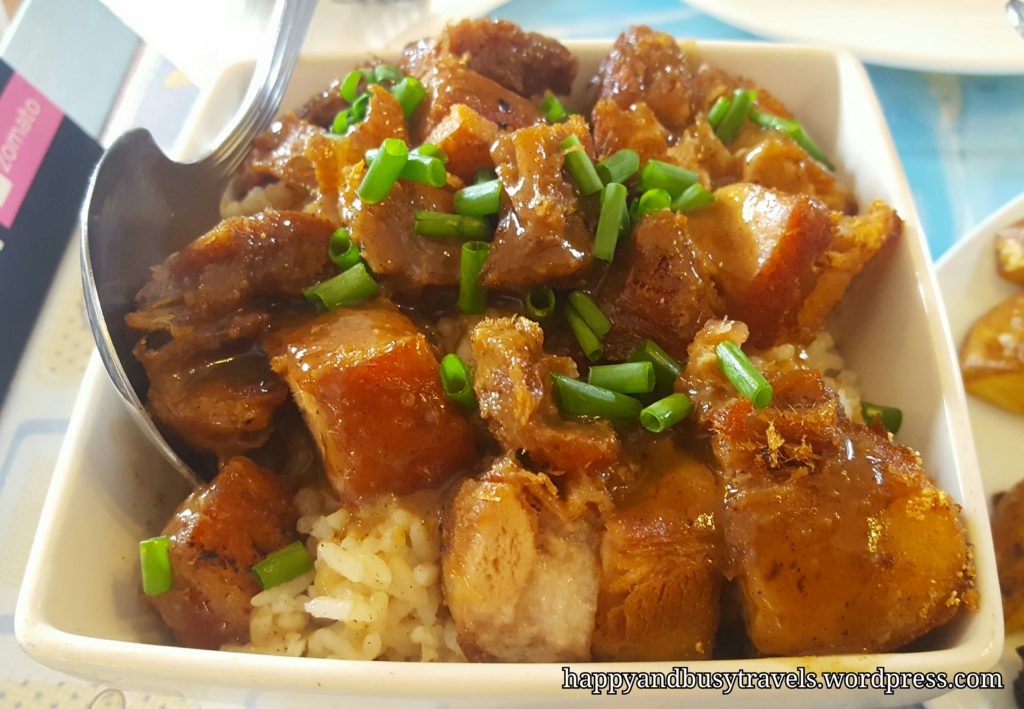 Lechon Rice
The verdict… the food was delicious. As they say, you won't go wrong with Lechon haha. Anyway the rice is full of the Lechon sauce, and it is topped with Lechon Kawali. The Baby Back ribs is also delicious but I think it's a bit pricey. It was served together with the sauce and fried Potatoes.
Notes
They are currently not accepting credit card payments because there is not available telephone line as of the moment.
Reservation is recommended, contact them through +639228298486
Parking is available at the back.
Store hours is 11am – 8pm
Happy and Busy's Smiley
Food – 

Location – 

Ambiance – 

Value for money – 

Service – 

Comfort Rooms –