Quickly Bayan Dasmarinas City, Cavite Branch
The classic Quickly is now in Bayan Dasmarinas City, Cavite! This branch just opened last March 5, 2021 but has performed quite well already. Of course they serve our classic favorites, but they also serve other Quickly drinks as well.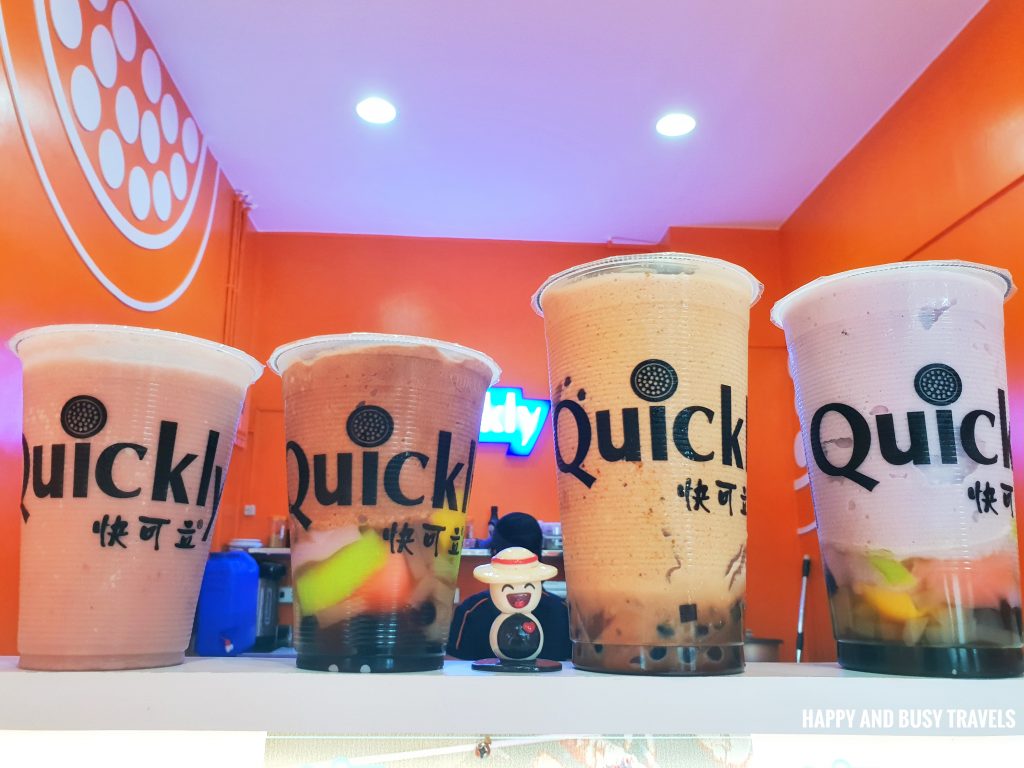 Important Information
Operating Hours: 11AM – 9PM
Address: Old Mill Bldg. Don P. Campos Avenue, Bayan, Dasmarinas City, Cavite (Between McDonalds and Mang Inasal)
Google Maps Link: https://goo.gl/maps/
Quickly Bayan Dasmarinas City, Cavite Branch
The store is very easy to locate due to its bright orange color. Parking is available in the area but limited to three only.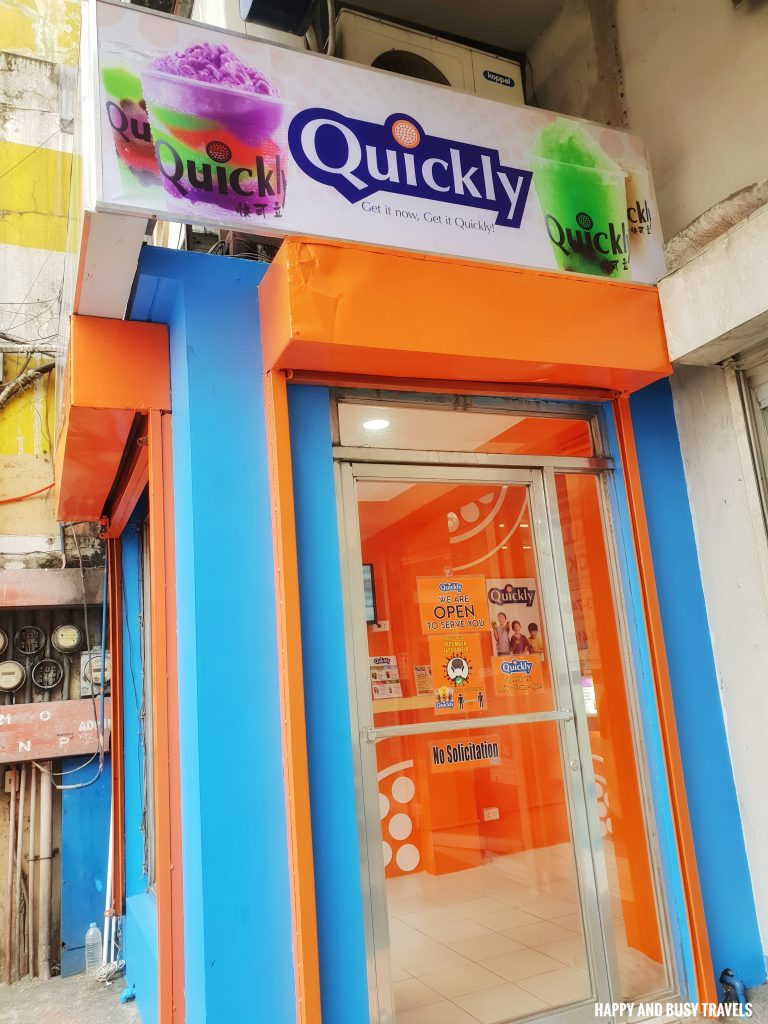 When we get inside, the Quickly vibe got us immediately because the store looks so cool.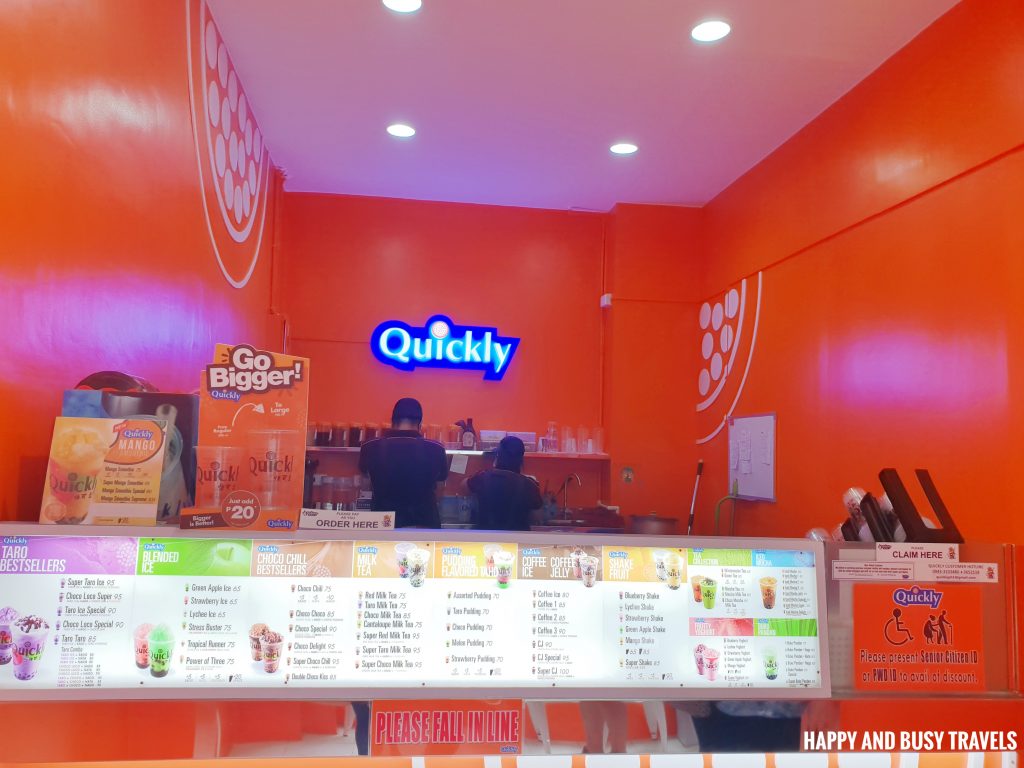 Drinks
We immediately ordered and got our drinks.
Blueberry Shake Fruit
We first had Blueberry Shake Fruit which tasted like Blueberry of course, but more on the sweeter version. Those who loves fruit teas will be very pleased with this one.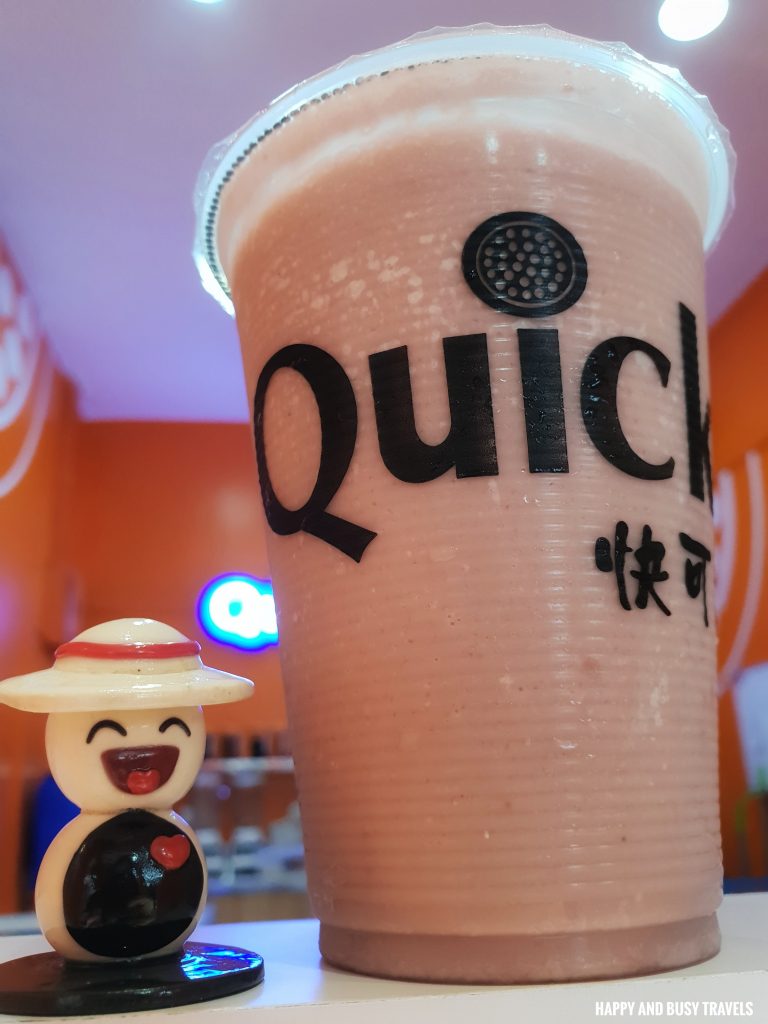 Super Choco Chill
One of their best sellers is the Super Choco Chill. Of course we had to order one and had to add more pudding, crystals, and bobba. After a sip of this one, my cravings for chocolate was gone!
Super CJ
If you are a coffee lover but wanted a shake version, this one suites you! Super CJ is one of their best coffee drinks in the store.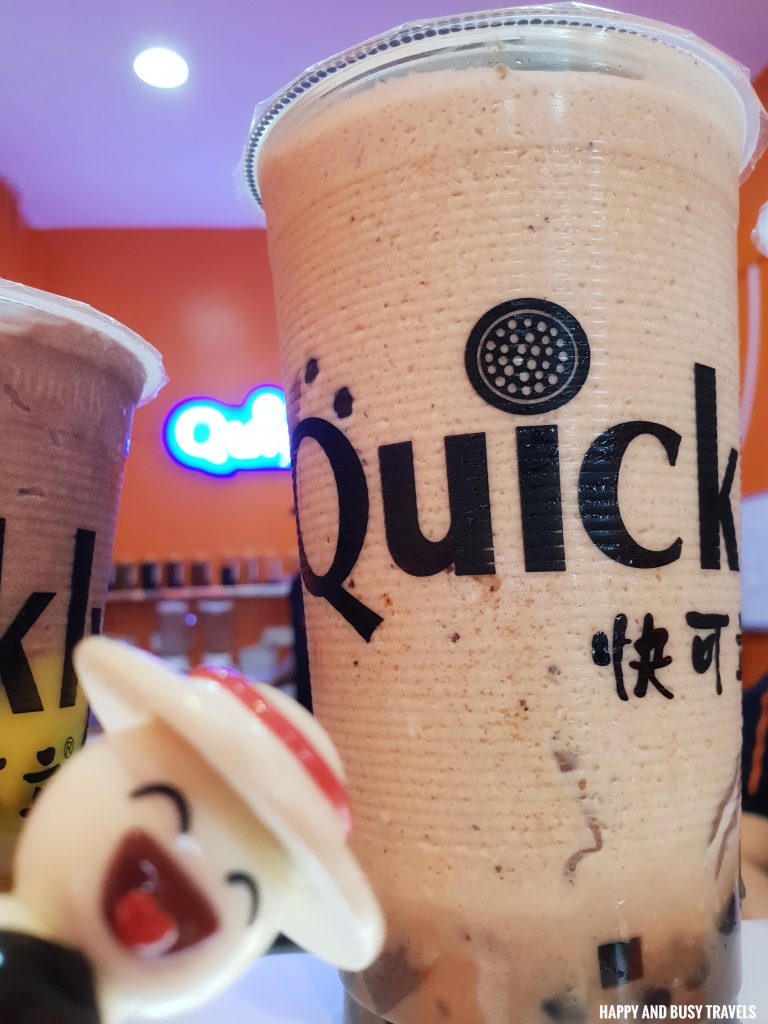 The classic Super Taro Ice
Finally, this is one of the classics! The Super Taro Ice! Aside from Taro Choco this one is my favorite too! So I ordered a big one (just add P20) and I added a lot of pearls, pudding, and crystals. My drink looks like half of it is made our of add ons hahaha.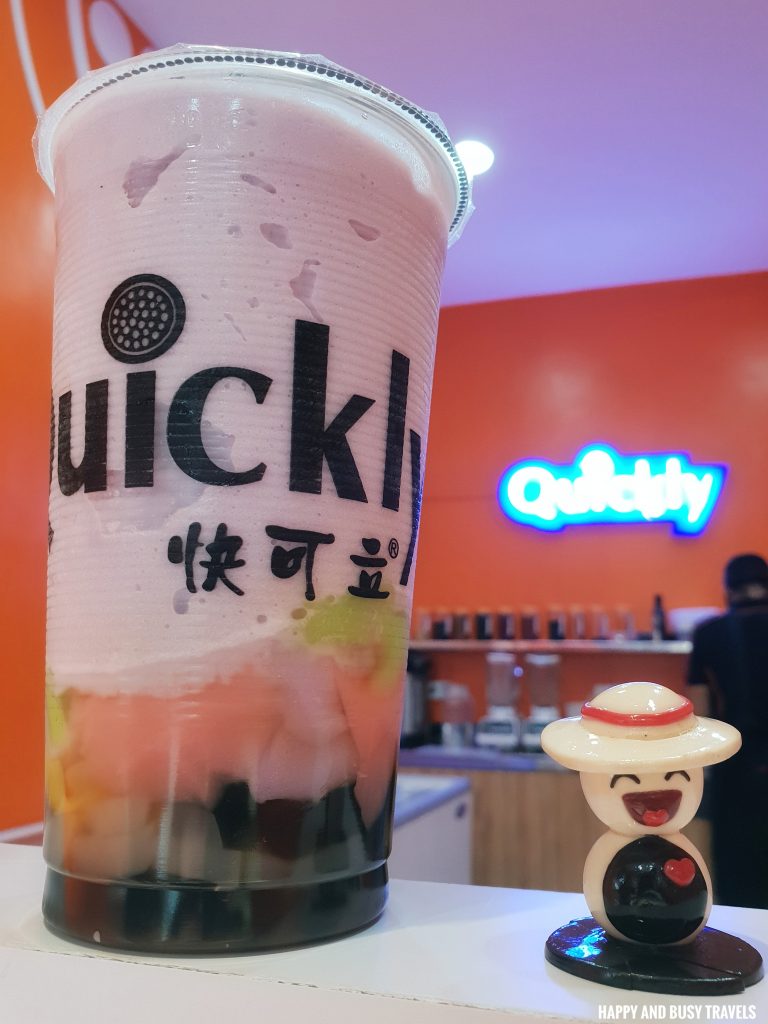 Menu of Quickly Bayan Dasmarinas City, Branch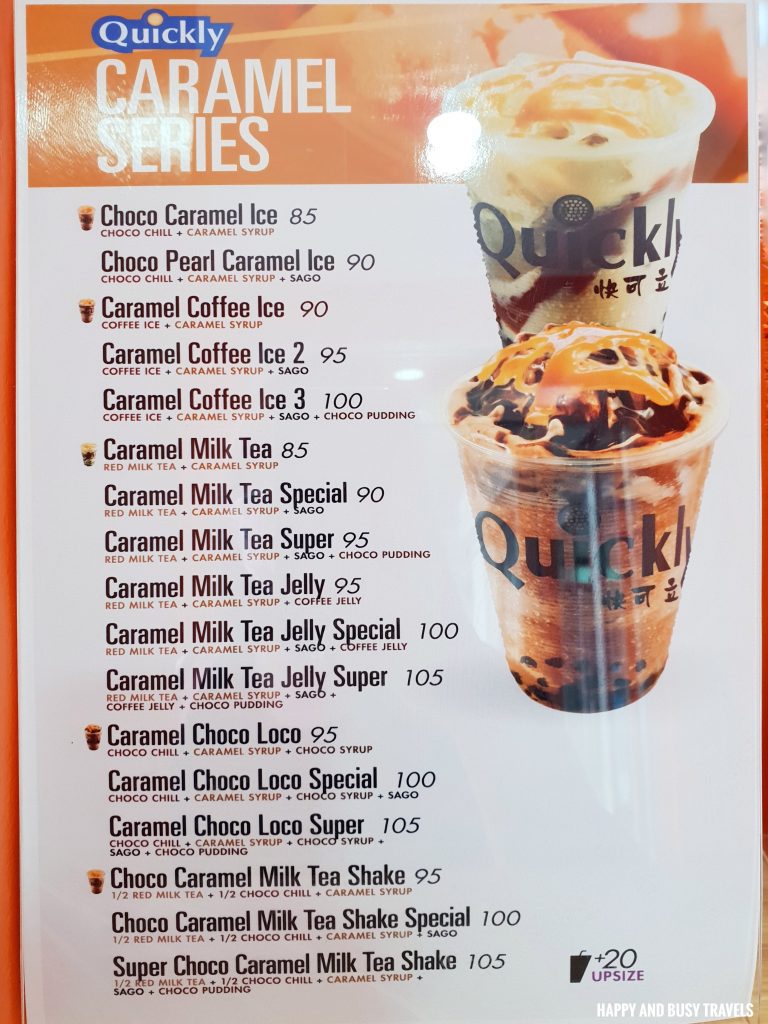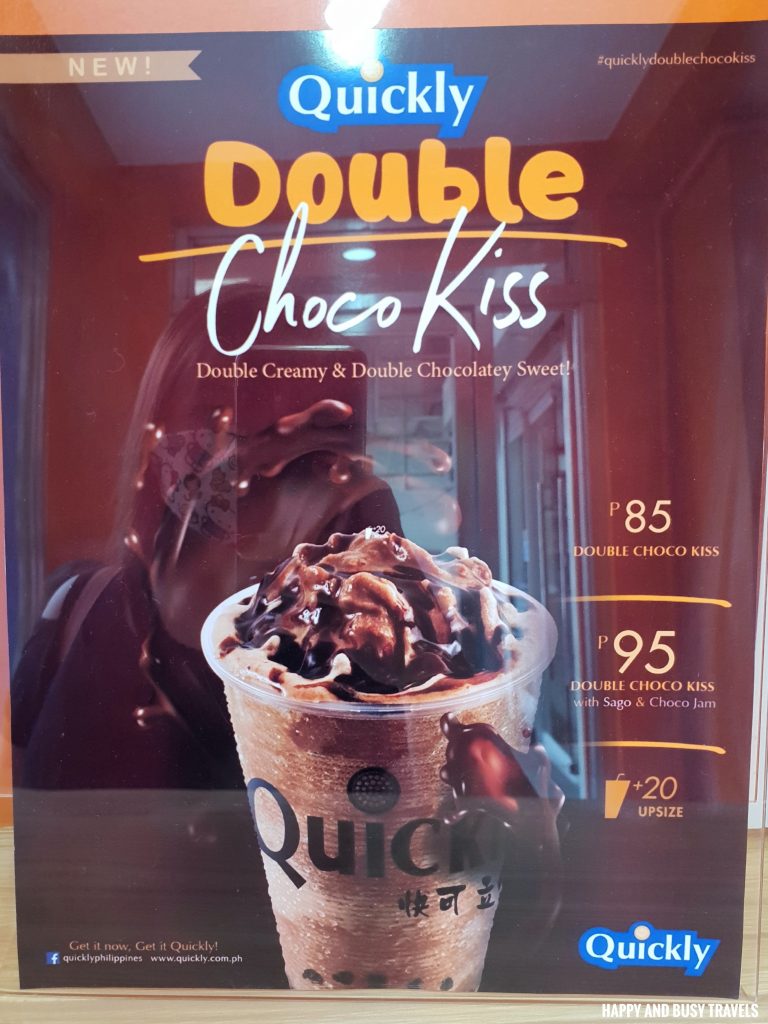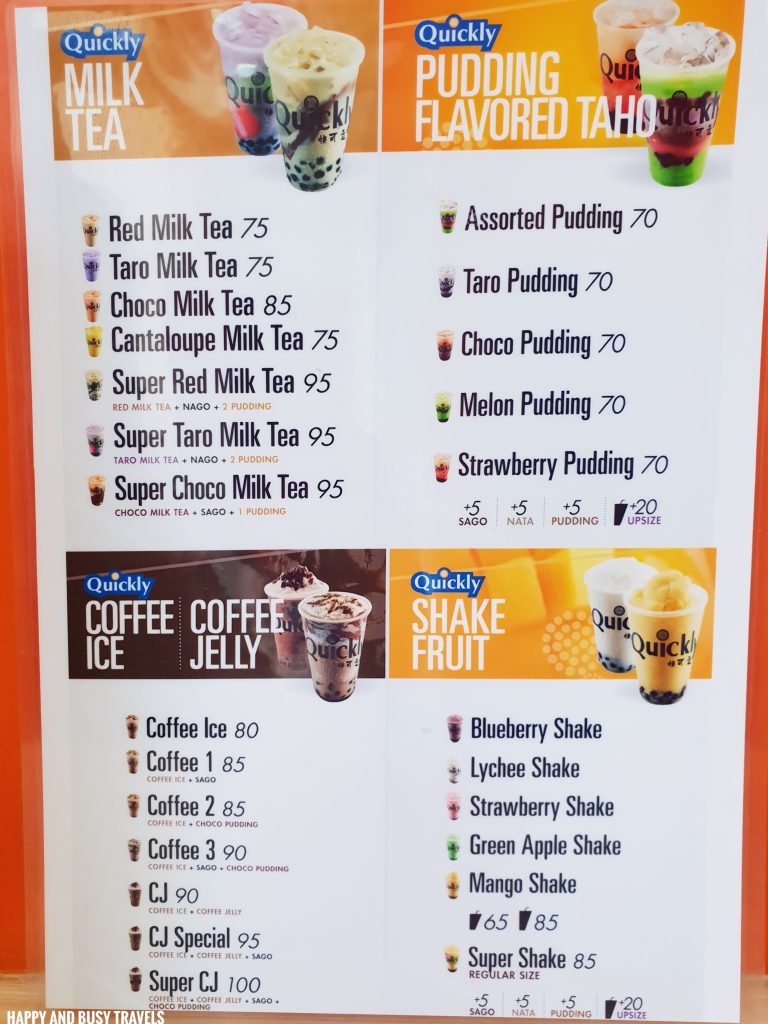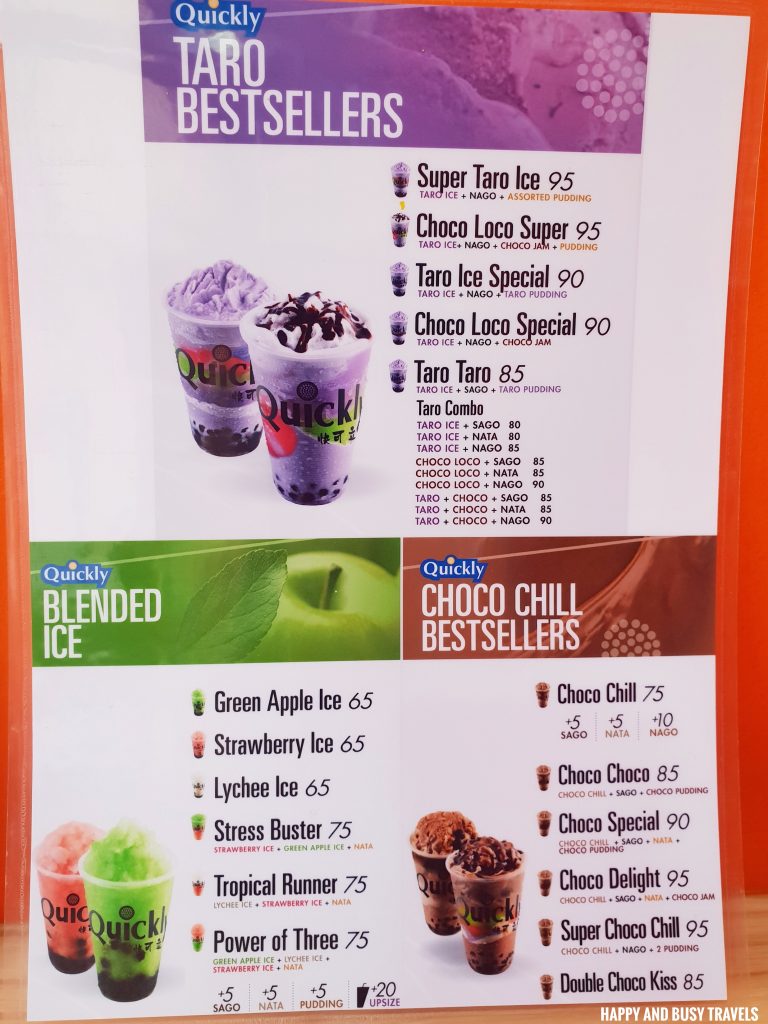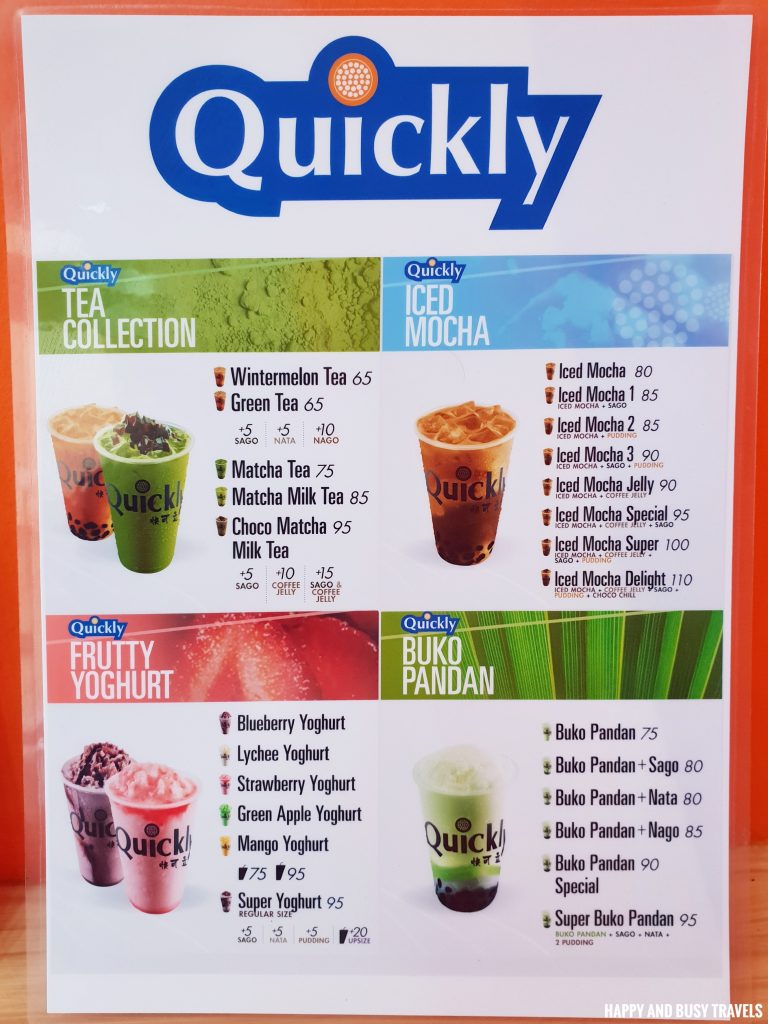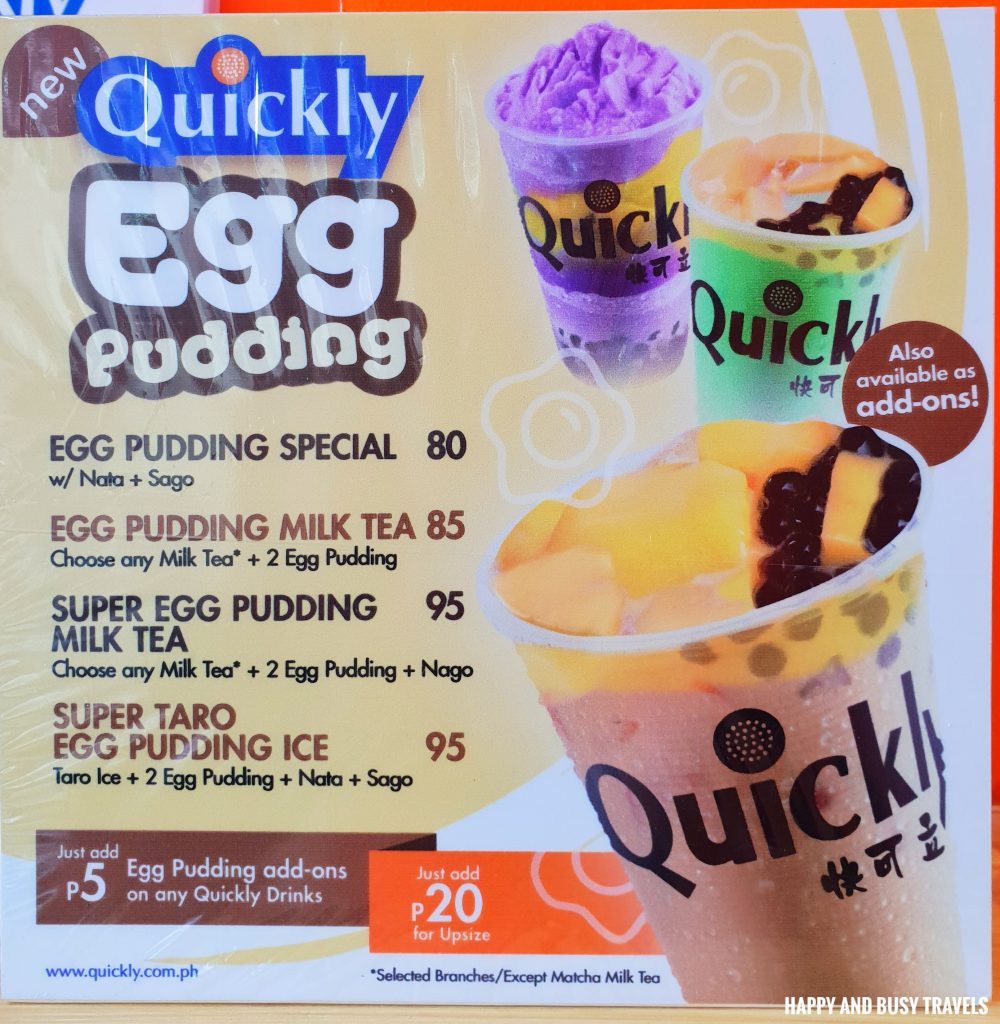 Happy and Busy's Smileys for Quickly Bayan Dasmarinas City Cavite Branch
Overall, our experience in Quickly Bayan Dasmarinas City Cavite Branch is one of the best so far.
Food

Of course everything tasted good and classic!
Location

Ambiance

Value for money

Service

Comfort Room
Not applicable
So, what are you waiting for? Go and try their drinks too!