Table 36 Skyfarm Journey 5-Course Menu at the Swissotel Nankai, Osaka, Japan
It's my birthday and I want to spend the evening with a romantic dinner in Osaka, Japan. So, we went to Table 36 Skyfarm Journey and had their 5-course menu. Table 36 is located on the 36th floor of Swissotel Nankai, which boasts a scenic view of Osaka Japan. Busy and I went here together with our friend Chris, who is with us on our Osaka, Japan trip.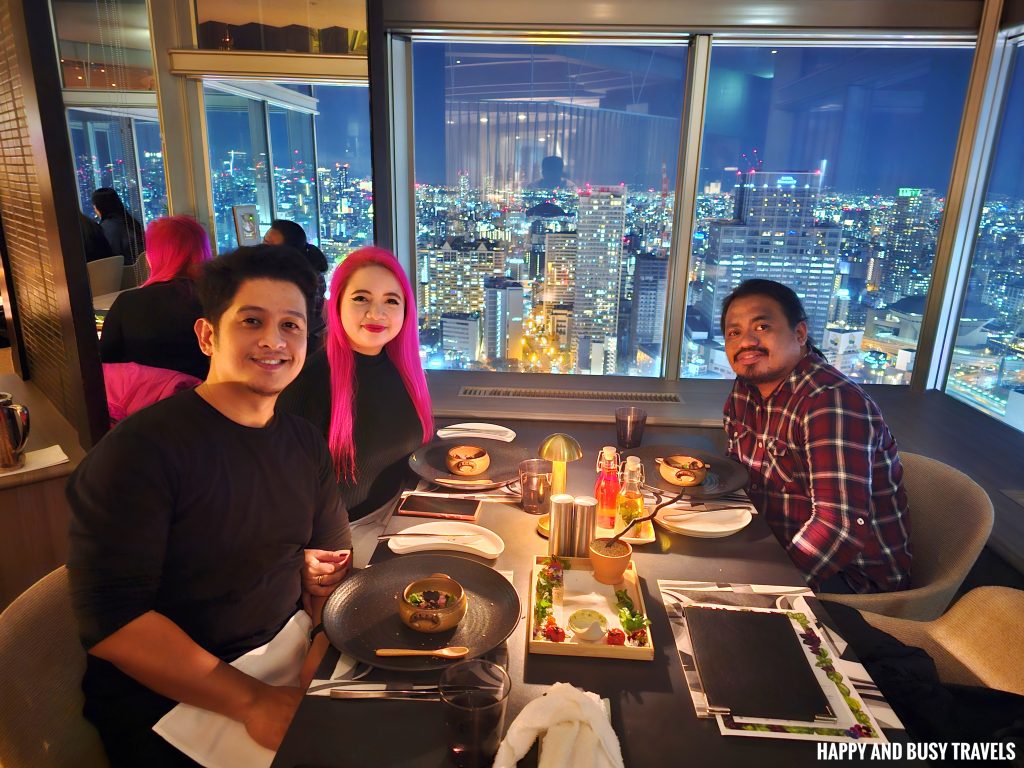 Important Information
Website: Table 36
Facebook: Table 36
Operating Hours: 6:30 AM – 9:00 PM
Email add: [email protected]
Payment Options: Cash, Credit Card, Debit Card
Dining Options: Dine In, Buffet, Take Out, Course Menu
Address: 36F Swissotel Nankai, 5-1-60 Namba, Chuo-ku, Osaka, Japan
Google Maps Link: https://goo.gl/maps/
Operating Hours and Rates
*Taken from their website
Breakfast 6:30 – 10:30 (Last Entry: 10:00)
Adult ¥3,650 | Child (4-12 years old) ¥1,850
Lunch (Monday – Friday)  11:30 – 15:00
Adult ¥5,500 | Child (4-12 years old) ¥2,750
Brunch + Sweet Buffet (Saturday, Sunday and Public Holidays) 11:00- 15:30
Adult ¥6,300 | Child (4-12 years old) ¥3,150
Free flow drink package ¥4,000 (including Red/White/Sparking Wine, Beer, Mimosa, and 2 selected cocktails)
Feast on international and local favorites, plus an array of sweets from Chef Nakamura.
Dinner 18:00 – 21:30
Course Menu (Daily except Saturday)
Swiss Buffet Night (Saturday)  Adult ¥7,800 |Child (4-12 years old) 3,900
*Last Order: Lunch | Dinner – 30 minutes before closing time
*All the prices are inclusive of a 13% service charge and consumption tax.
The Sky Garden
As soon as we arrived at the 36th floor of Swissotel Nankai, we were greeted by The Sky Farm's presence.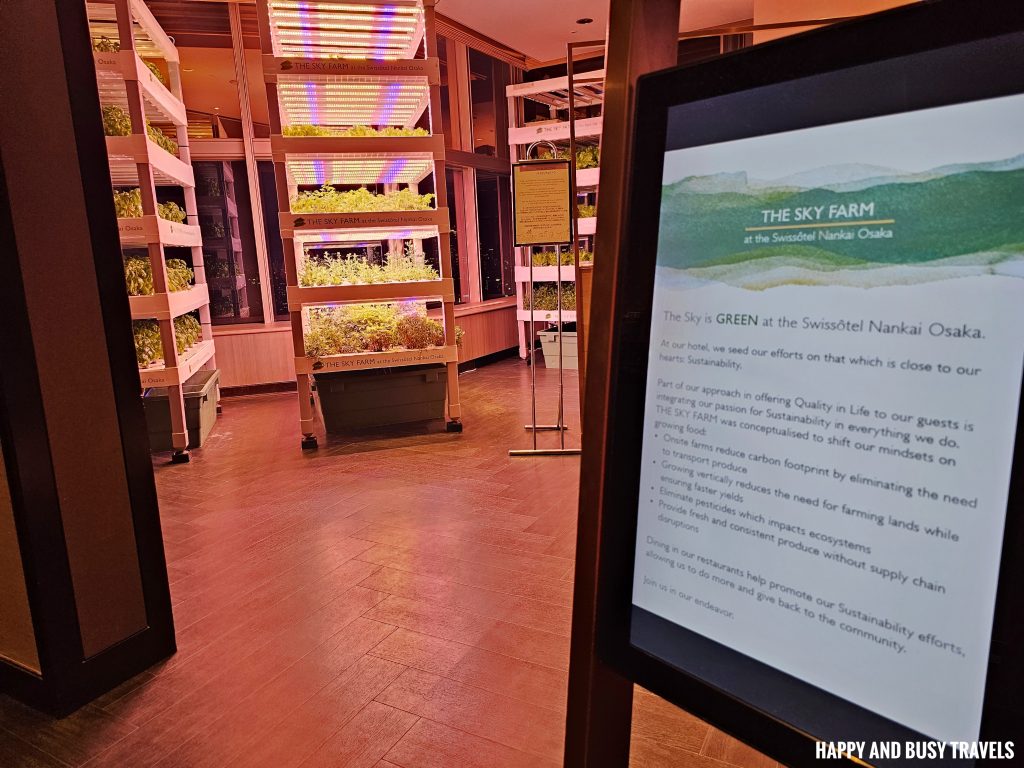 They have hydroponics on the 36th floor, and the plants and herbs that were planted here are what they use as ingredients in the meals.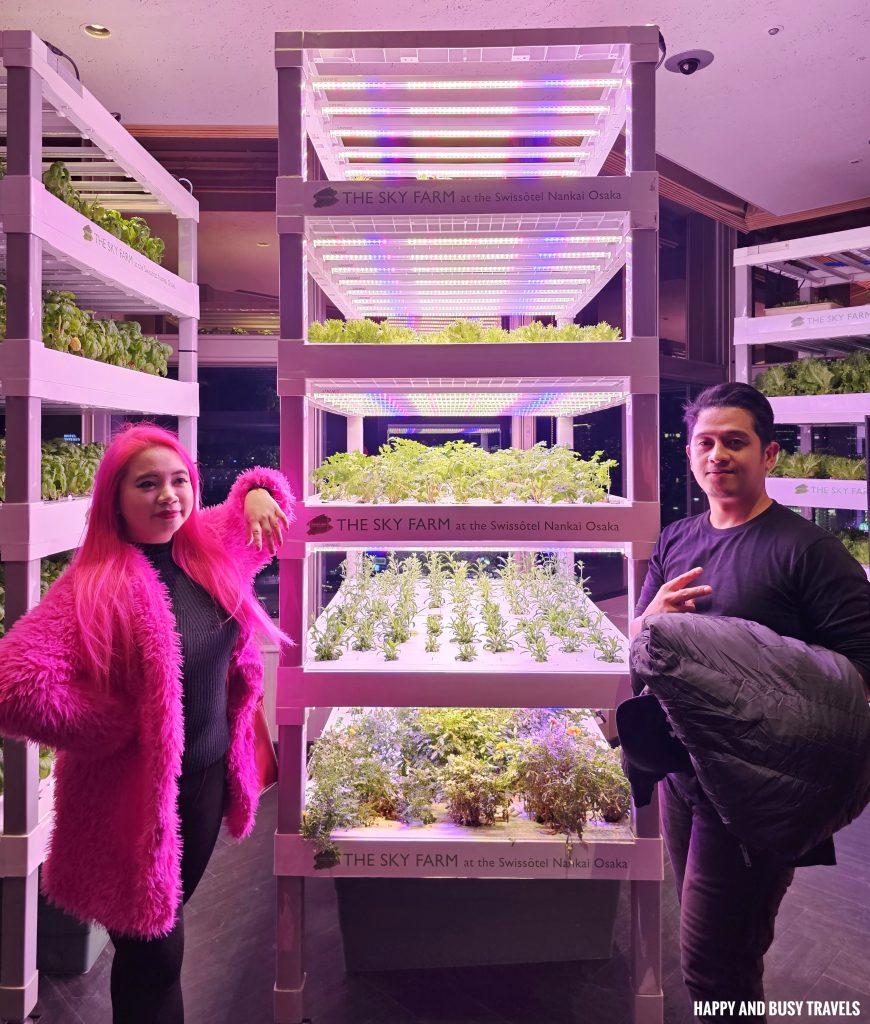 Just look at these healthy Basil plants!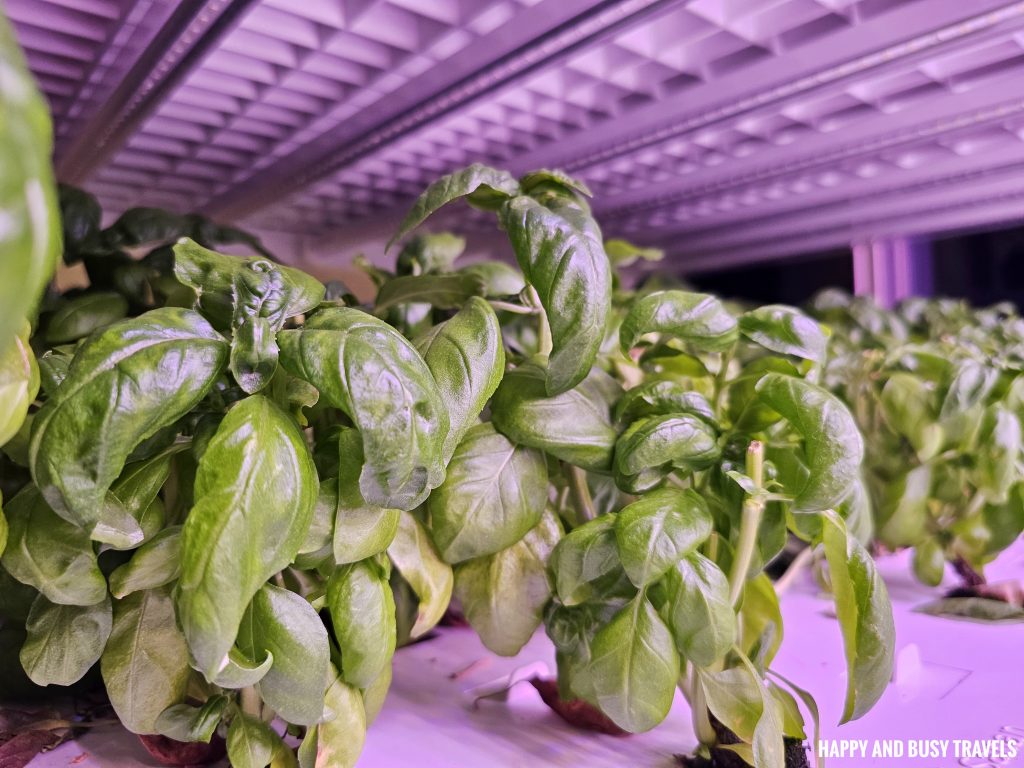 Table 36
After seeing The Sky Farm, we finally entered Table 36 which is a very classy restaurant.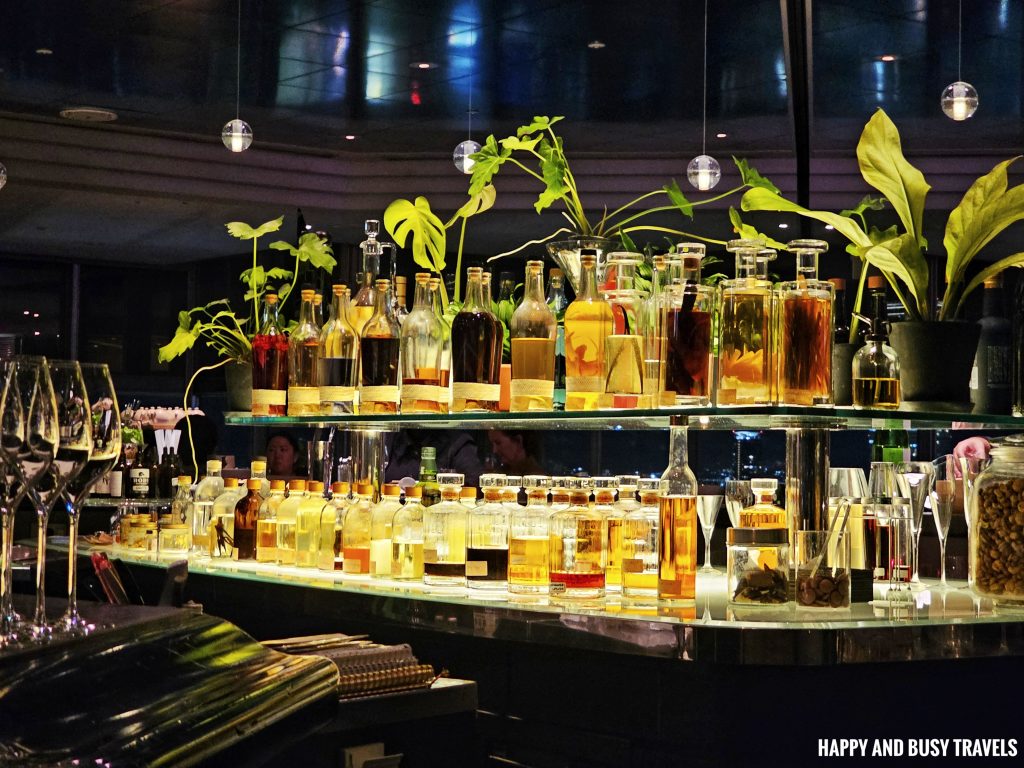 Lights are kept deem so guests can see the view outside without the reflection of the lights. It also made the ambiance more romantic.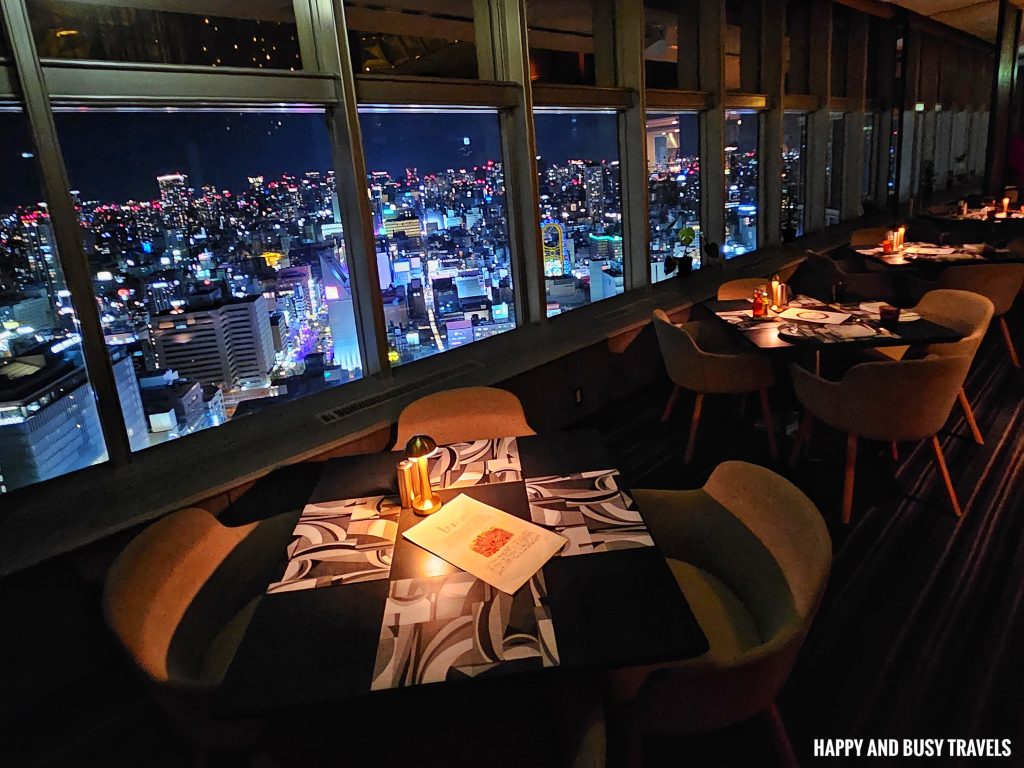 We love it so much and we were very excited to dine here.
Table 36 has a 360 view of Osaka, our view from our table is the Dotonbori area.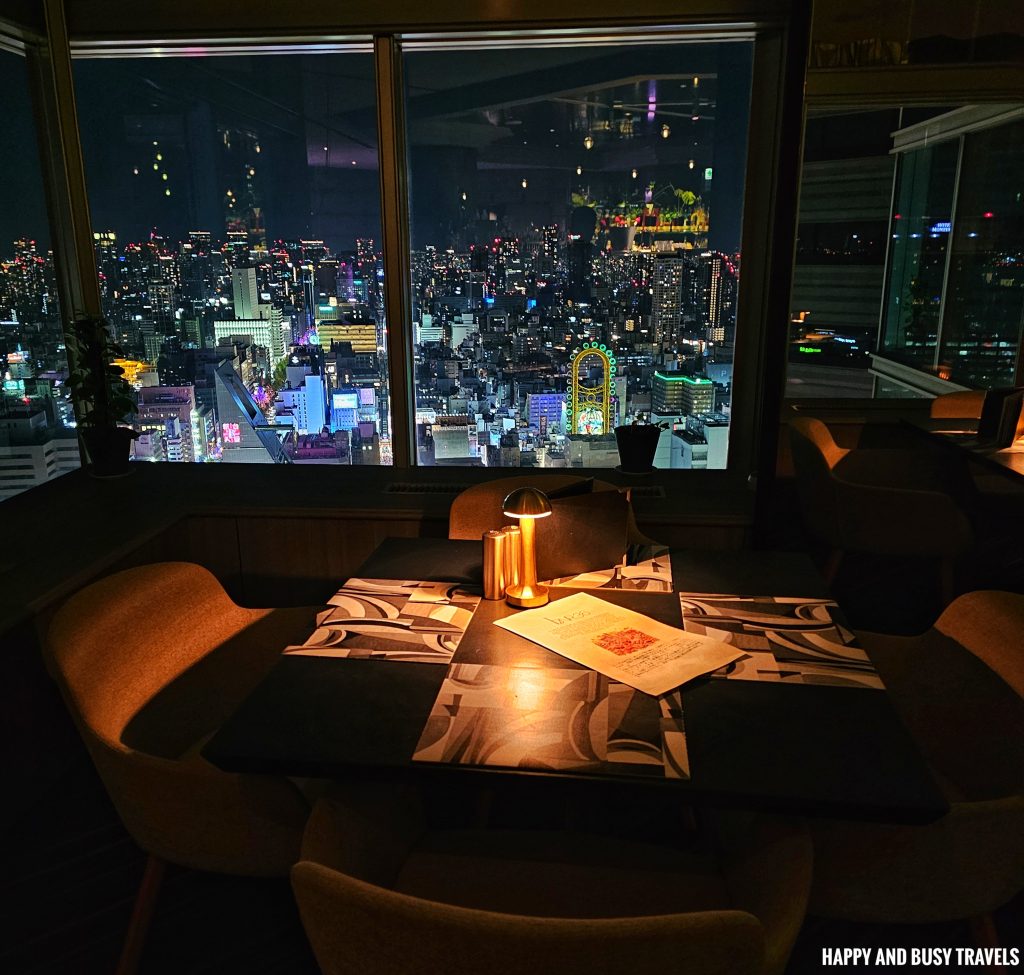 Skyfarm Journey 5-Course Menu
Here are all of the dishes that we had when we dined in.
Bread and Grissini with Herb Butter
There are three kinds of Grissini, three pieces of bread, herb butter, and a few greens used as garnishments.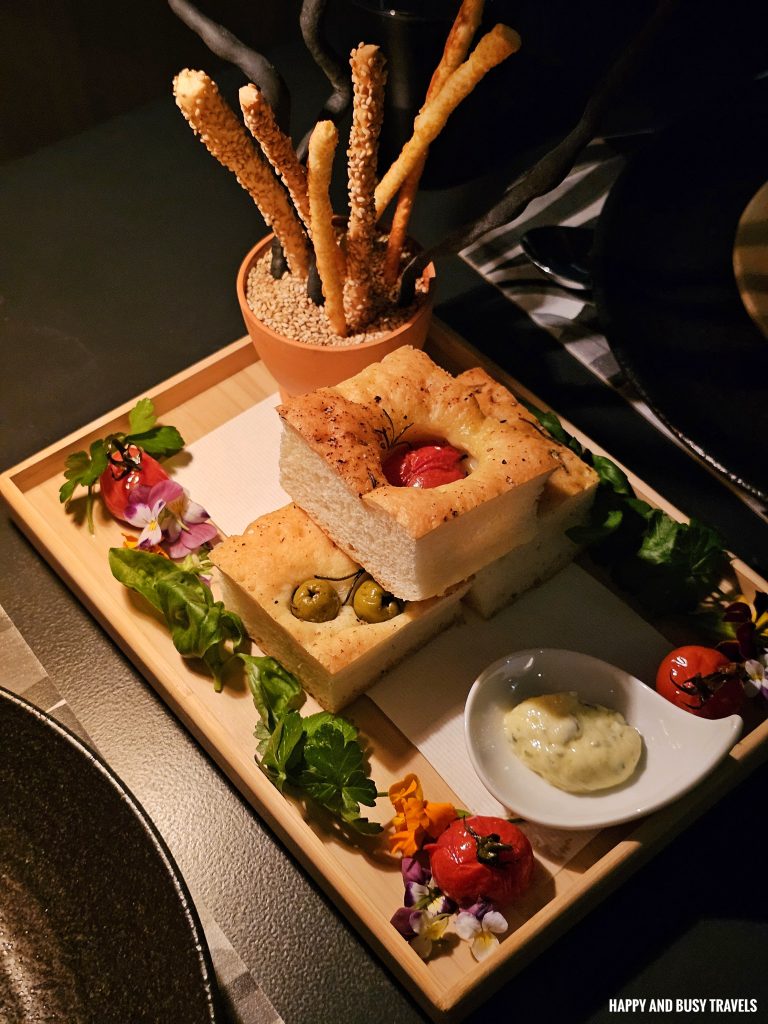 The serving is enough for three persons just to start off our appetite.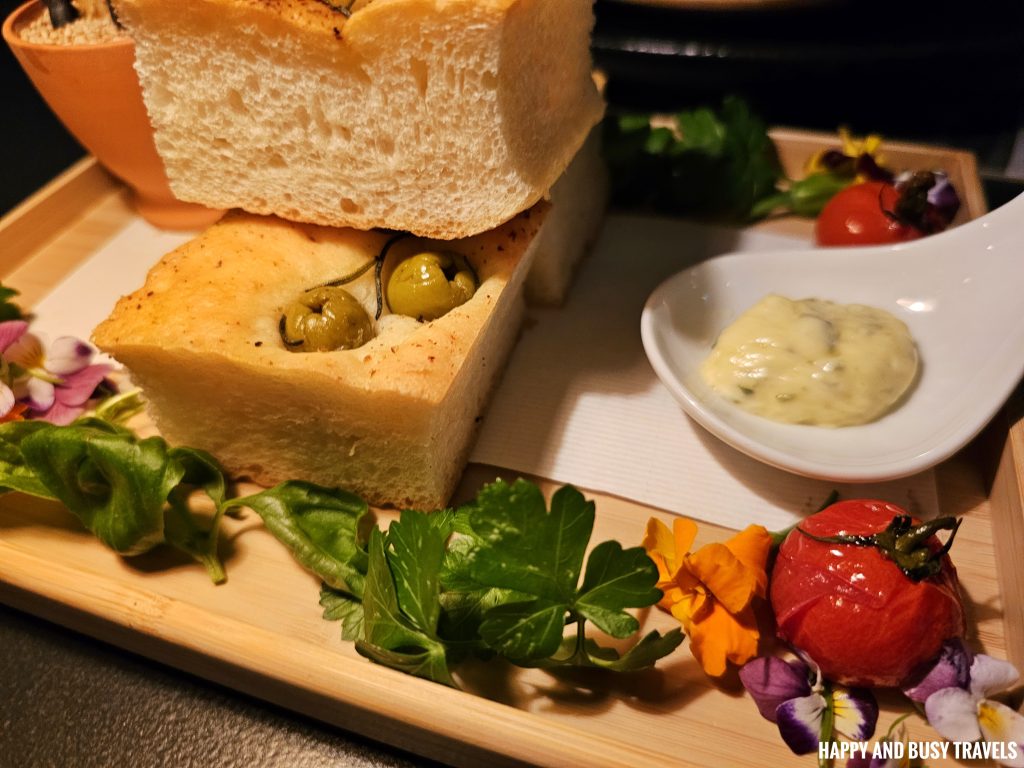 Appetizer – Sky Garden
For appetizer, we had the Sky Garden which is made out of Pancetta, Chicken liver Parfait, Porcini Mousse, and Beetroot Gel.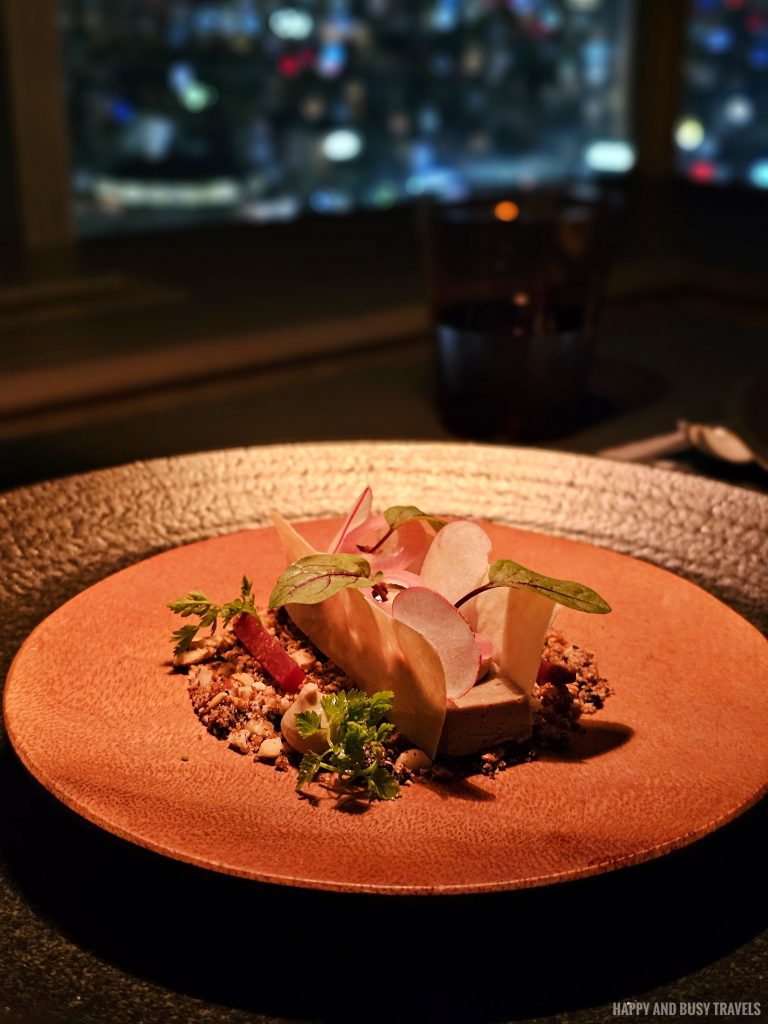 At first glance, we were in awe already because it was plated so well. Plus, it tasted good, it made me eat Chicken liver even though I do not eat those.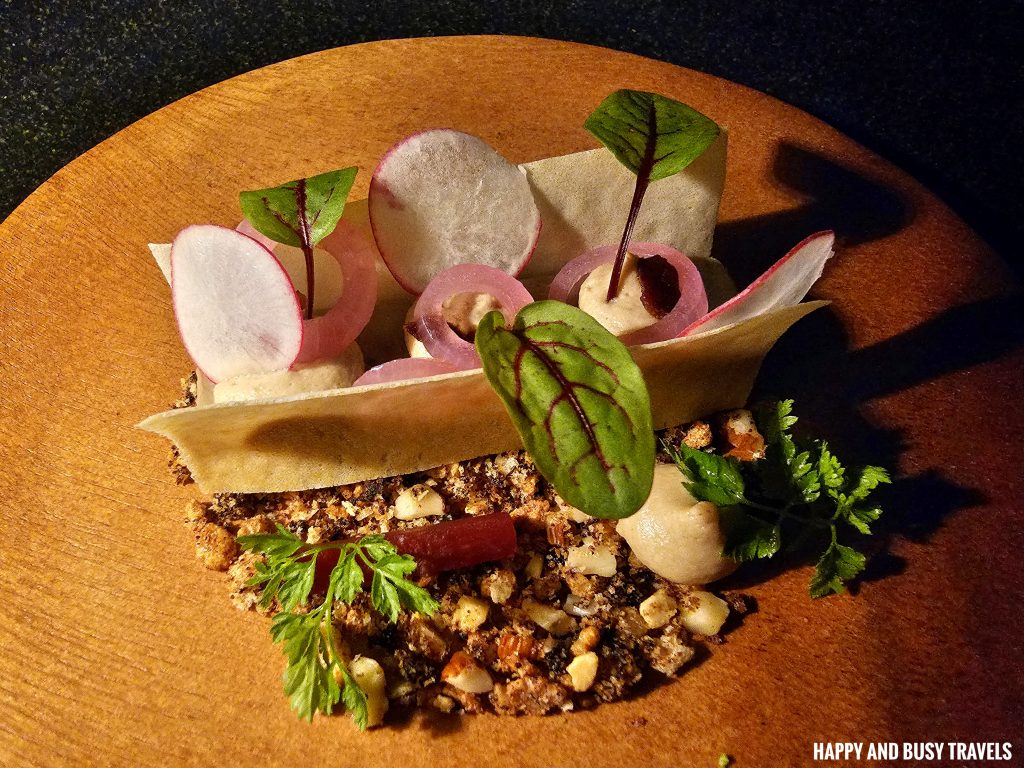 Edible Flowers Soup
For soup, we had an upscale corn and crab soup.
It is made out of velvety popcorn soup with Crab, and garnished with edible leaves and flowers.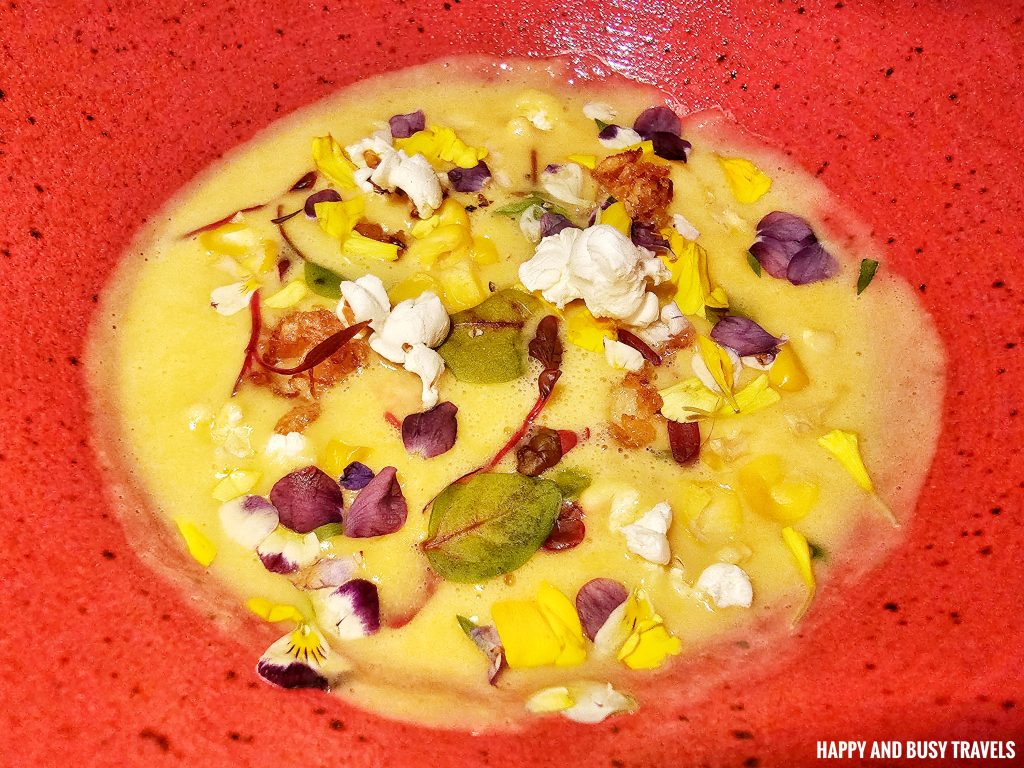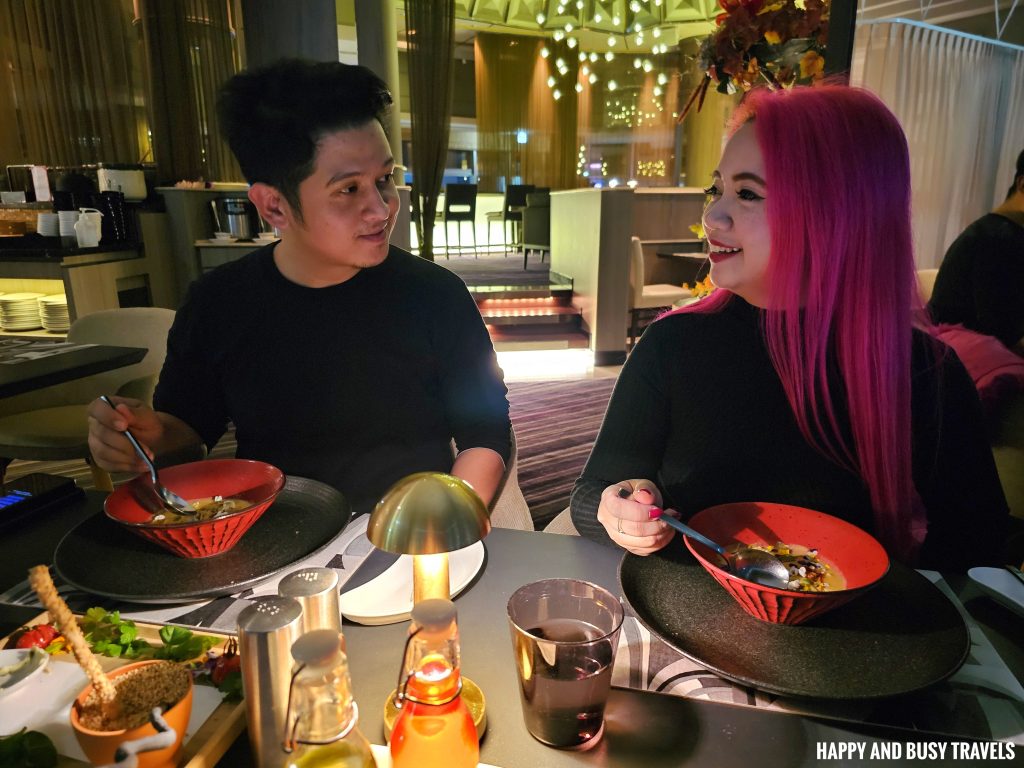 Abalone
Next, we had Truffle Egg Custard with bits of Shiso Milk Bun.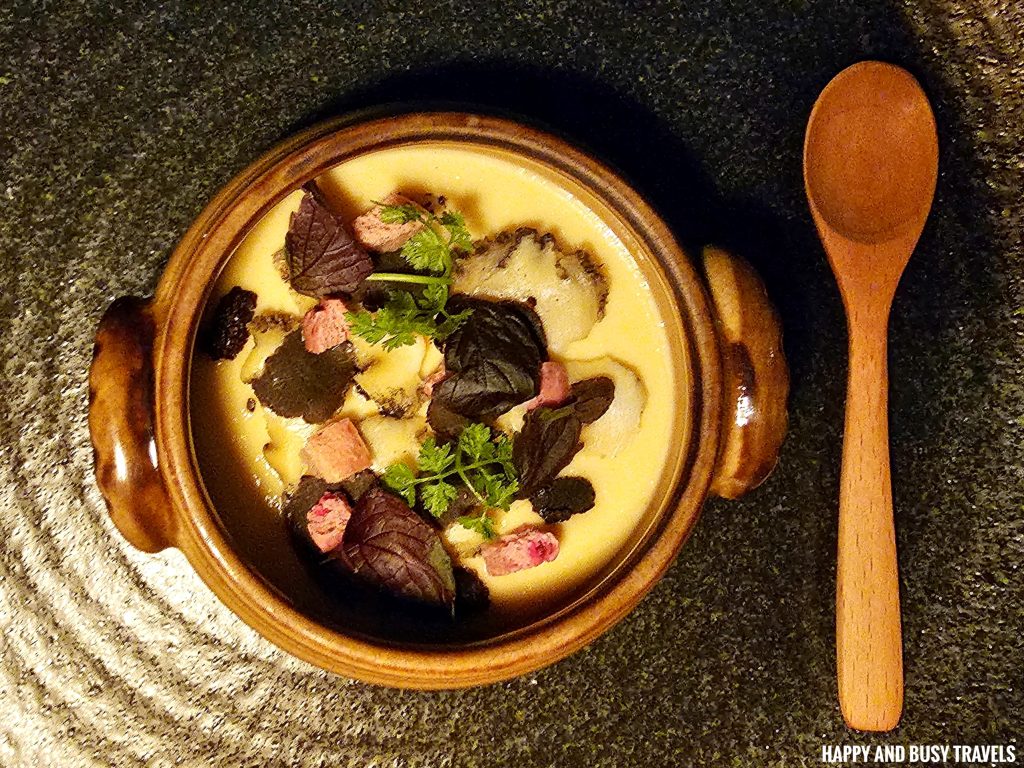 Who knew egg can look and taste this good?!? The serving of truffles in this bowl is a lot! I love!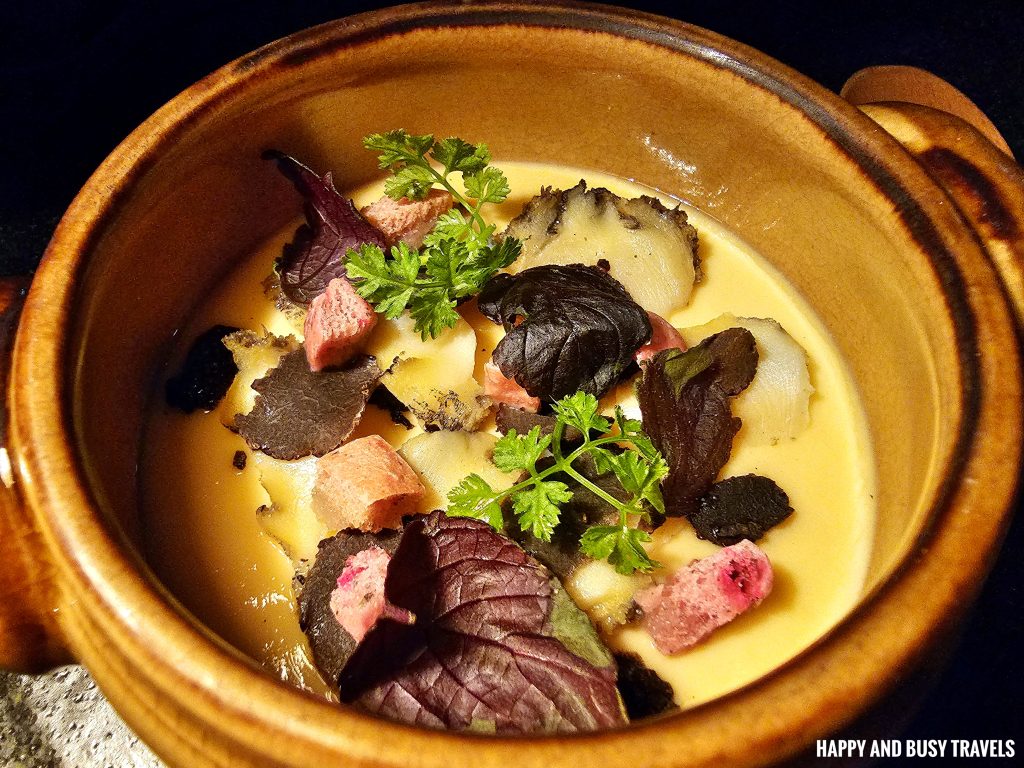 Basil Lemon Popsicle
Truffle has a strong taste, so before our main course, this Basil Lemon Popsicle is served.
Yes, these are popsicles, which are desserts, but this is a palate cleanser so we can have a fresh palate for the next meal. I love these popsicles I even want to copy this at home.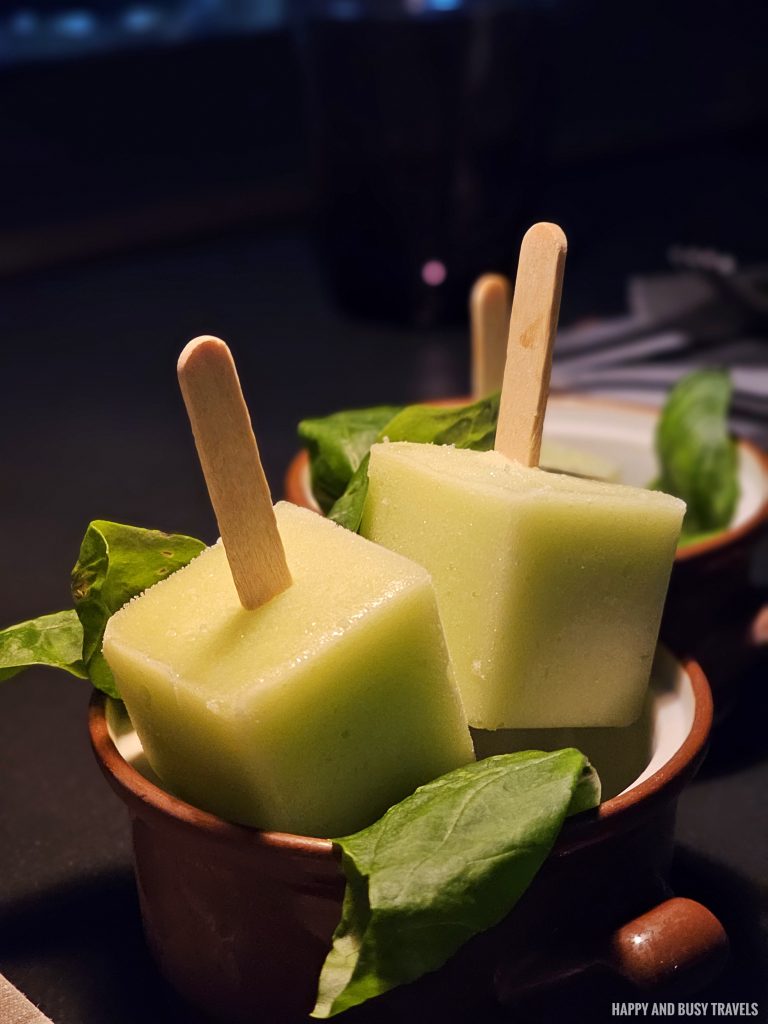 Seared Seasonal Seabass with Salsa Verde
For the main course, there are two options, the first one is this fish dish. Busy choose Seared Seasonal Seabass with Salsa Verde. The whole dish is composed of Crispy Arancini, Homemade pickled red onion, caperberry, and Brown Butter.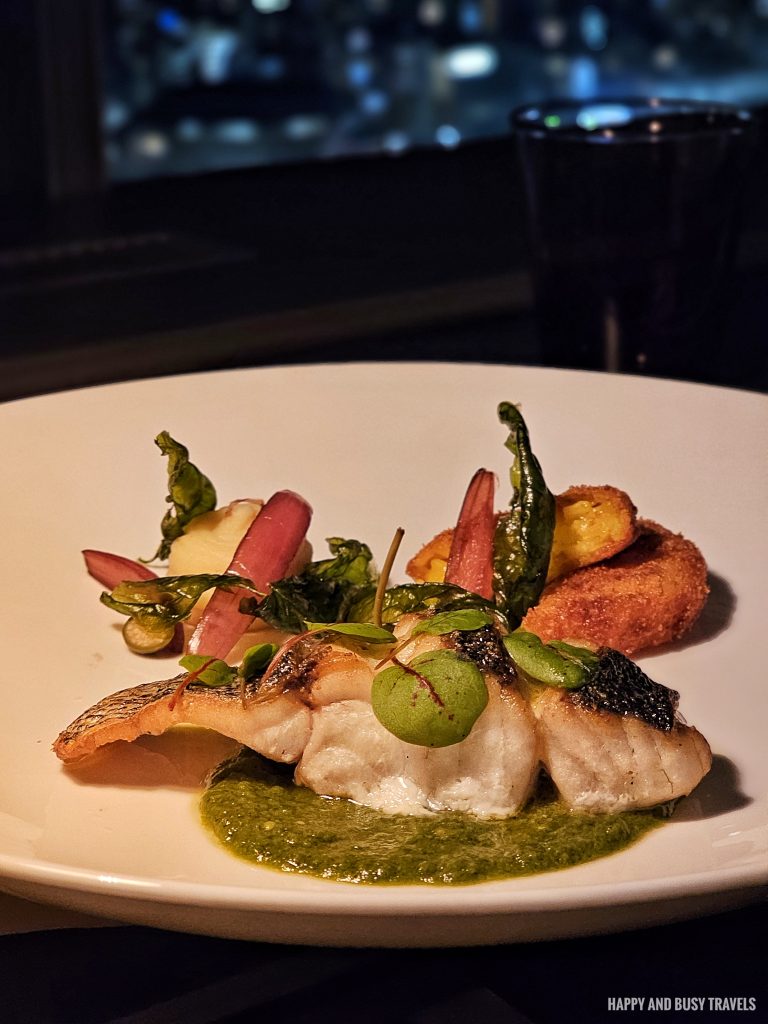 The cook on the Seabass is perfect, the skin is crispy, and the meat is moist and delicious.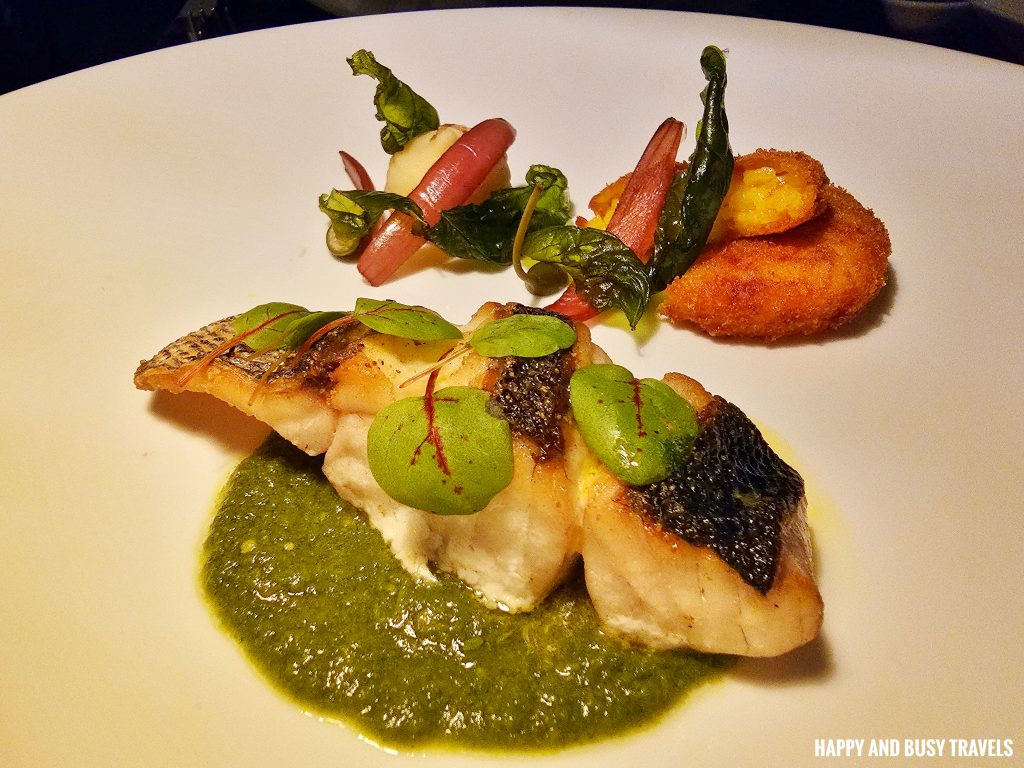 Grilled US Angus Strip Loin
On the other hand, I had Grilled US Angus Strip Loin. This dish is made out of Buttered Mashed Potato, Crisp Burdock, and Garden Green with Pepper Red Wine Sauce.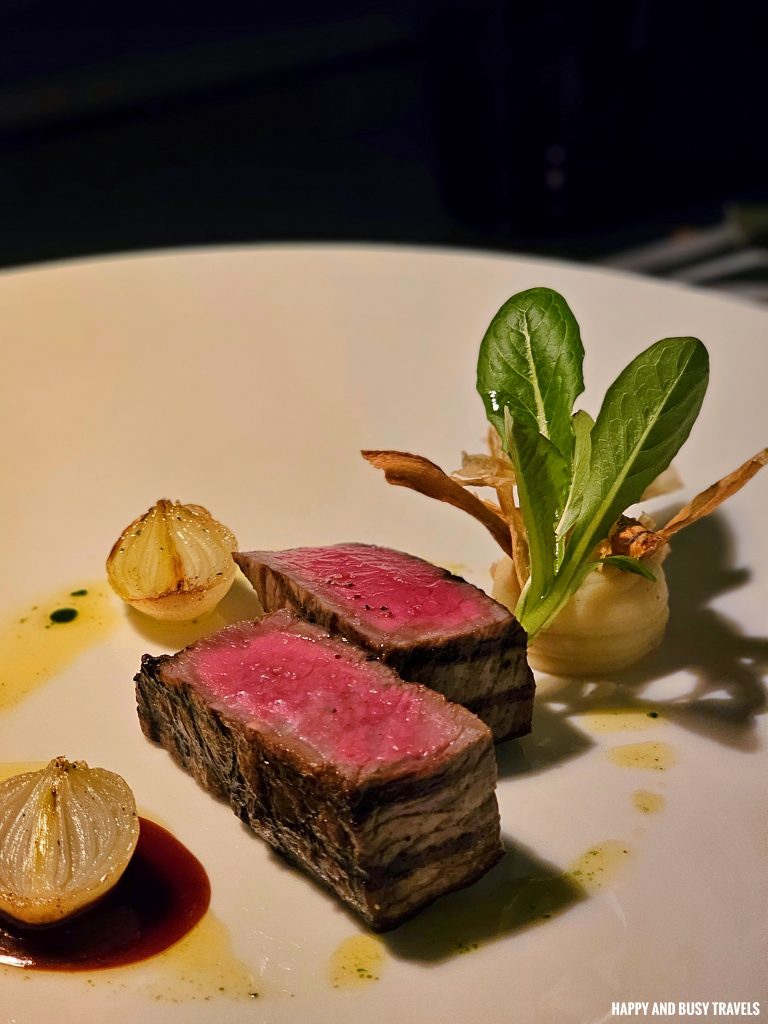 There is a sauce that we can pour on the steak, but I opted to eat the steak with salt and pepper only. The medium rare cook on the meat is perfect and everything on the plate compliments each other.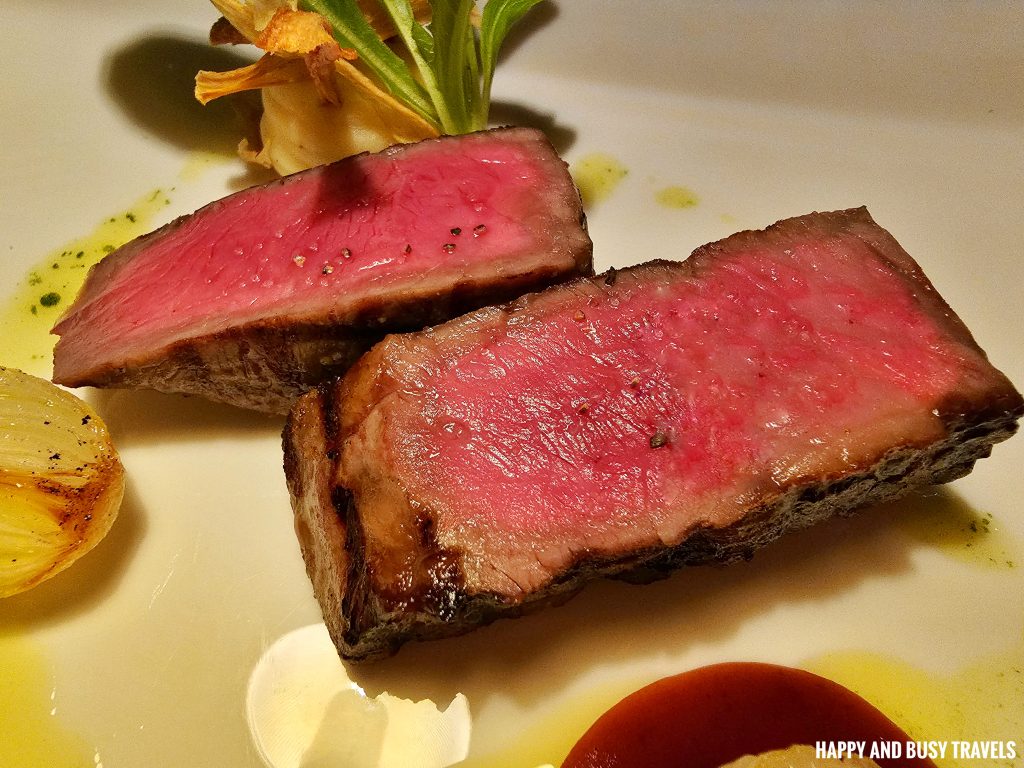 Sky Garden Tiramisu
For dessert, we had Tiramisu which still follows the motif of the garden. It has Tiramisu in the pot, and  vanilla ice cream, berries, and cake crumbs on the plate.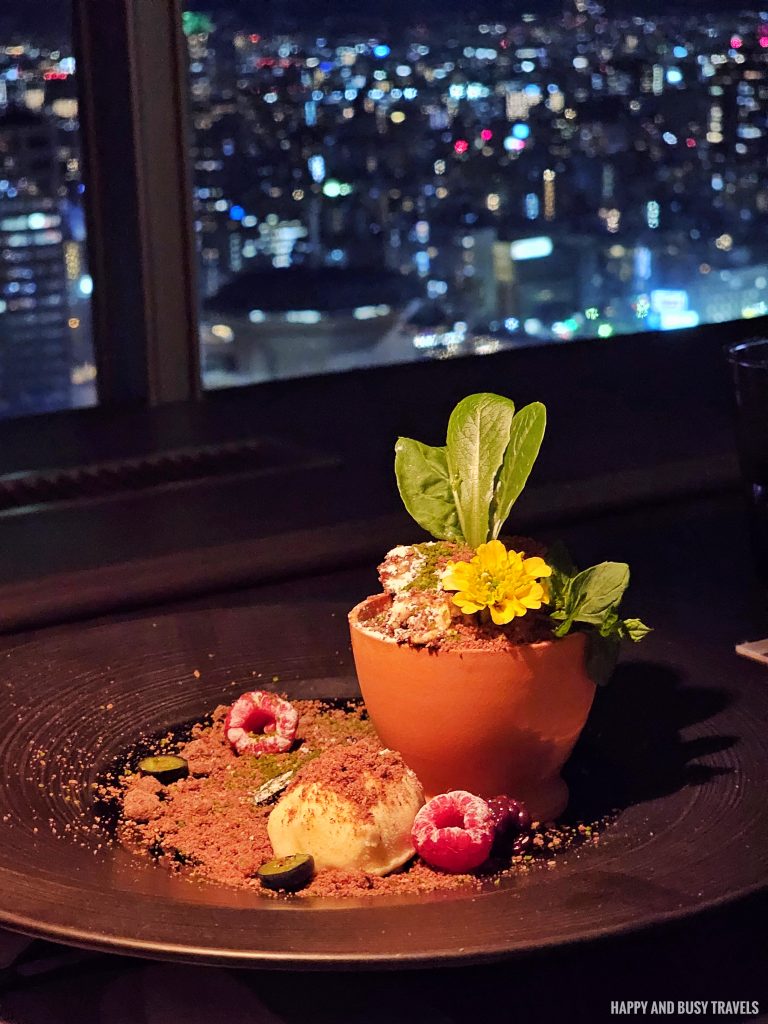 We loved every bite of the dessert, I even had a Ladybug chocolate on some bites.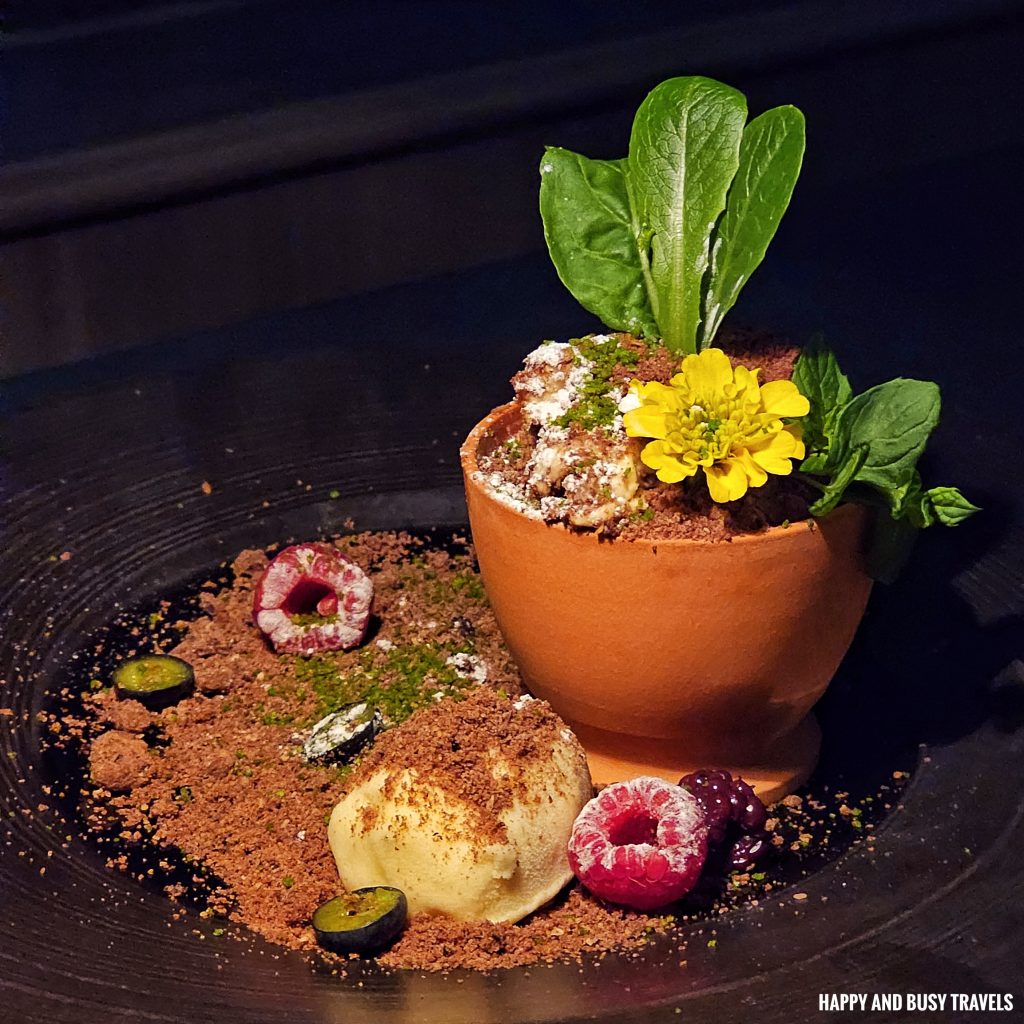 Skyfarm Journey Menu
Happy and Busy's Smileys for Table 36 Skyfarm Journey
Overall, we love the experience and it is a nice way to cap off my birthday celebration for the day.
Food

Everything is delicious and spot on!
Location

It is located on a very high floor so we get to see Osaka from above.
Ambiance

The ambiance is great too!
Value for money

Service

Food is served very timely, and service is good.
Comfort Room

Of course, the comfort rooms are also good.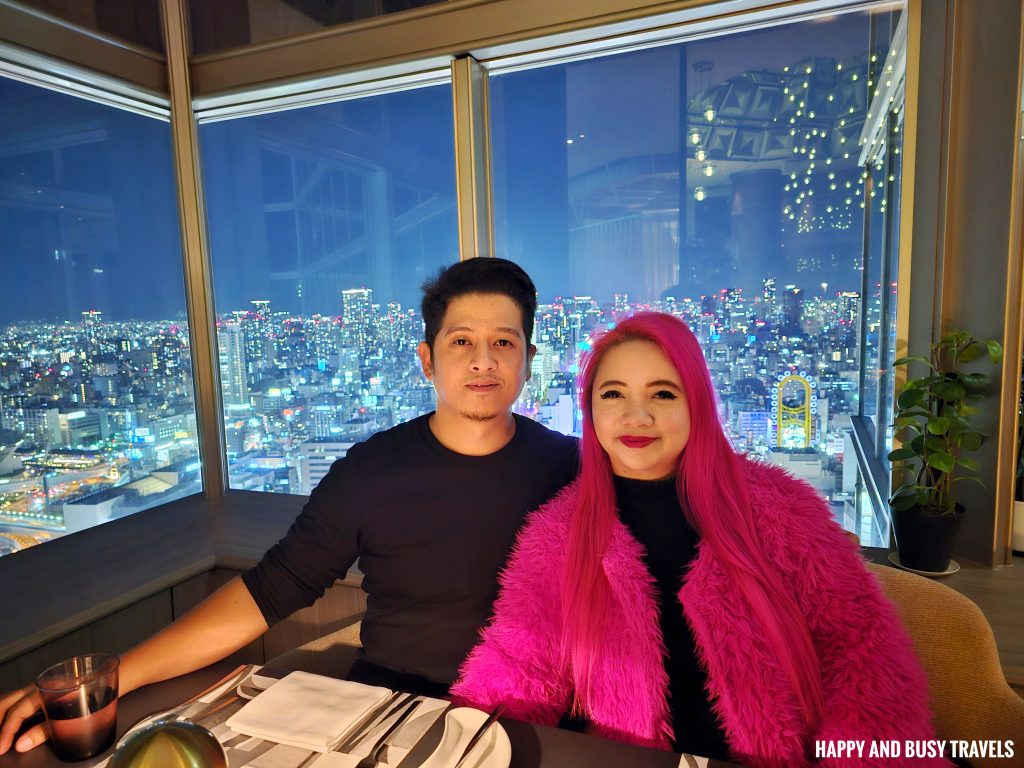 More exciting food and drinks reviews are at https://happyandbusytravels.com/category/food-and-drinks/ so do not forget to check it out!
Like! Follow! Subscribe! to our social media accounts: