Aloha Boracay Island Grill
Busy and I searched for restaurants that serve course meals, after quick research, we have decided to eat at Aloha Boracay Island Grill located at station 2.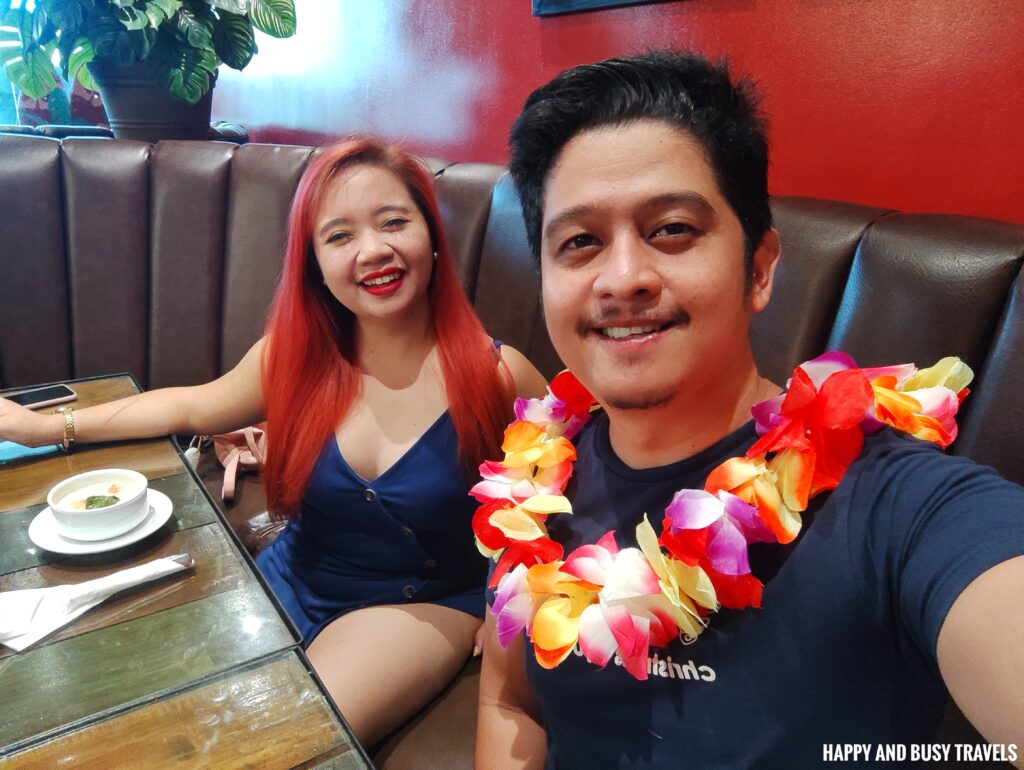 Important Information
Website: Aloha Boracay Hotel
Facebook: Aloha Boracay Island Grill
Operating Hours: 8 AM – 10 PM
Contact Number: (036) 288 9069
Email: [email protected]
Payment Options: Cash, GCash, Credit Card
Dining Options: Dine In, Take Out
Address: Calle Remedios, Station 2, G/F Aloha Boracay Hotel, Boracay Island
Google Maps Link: https://goo.gl/maps/
Aloha Boracay Island Grill
We easily saw the restaurant when we passed by the street because it is just on the ground floor of the hotel.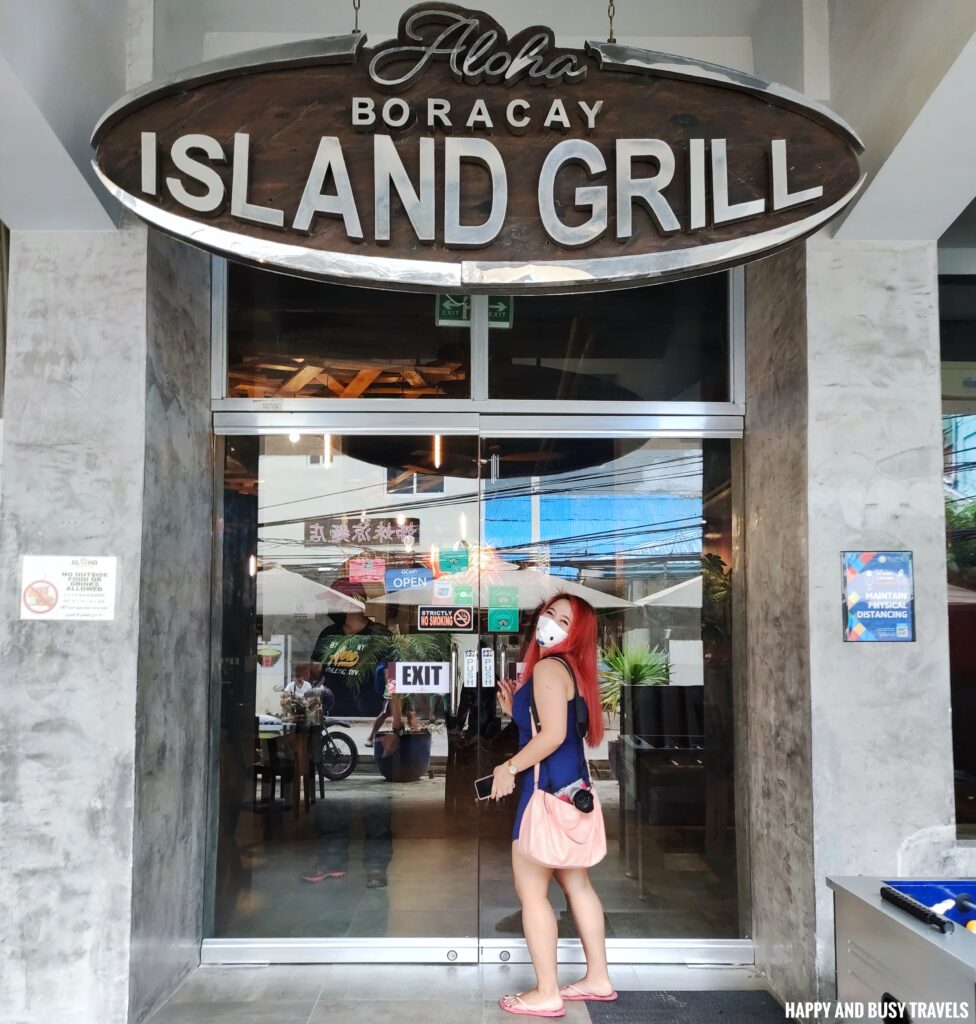 We were given flowers necklaces as soon as we entered, which follows the Hawaiian theme.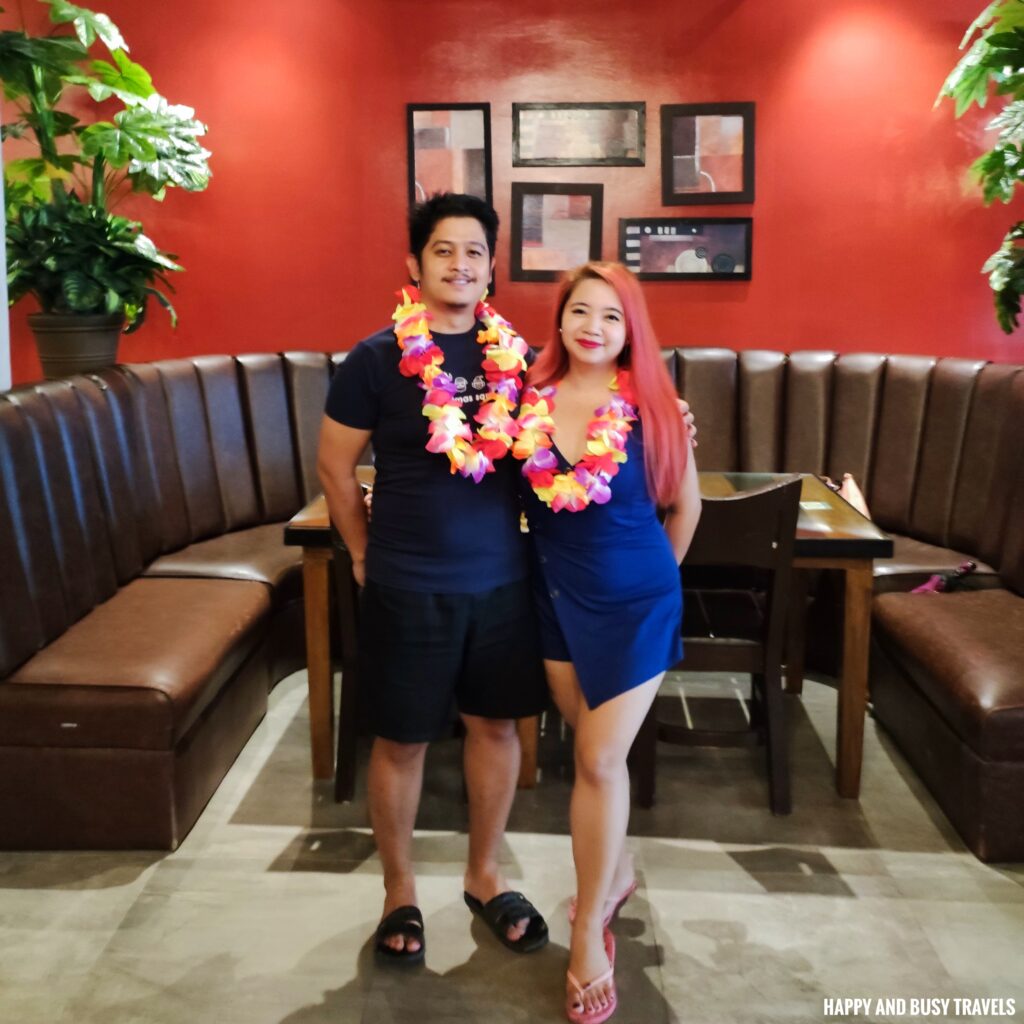 The restaurant looks good and kinda classy.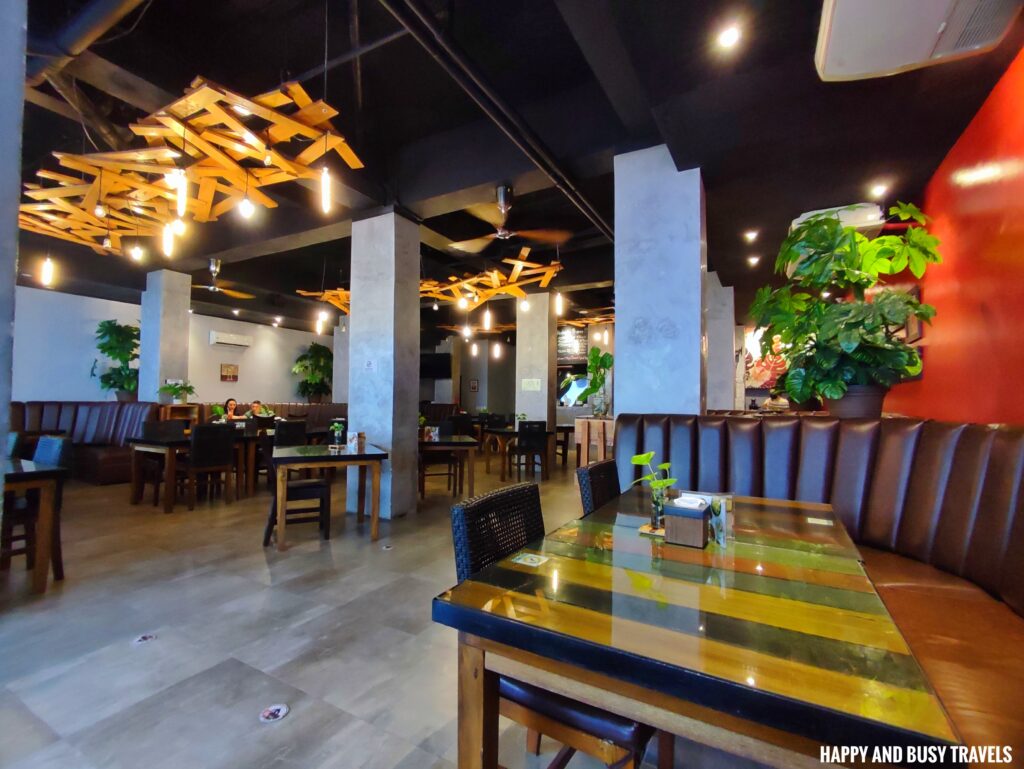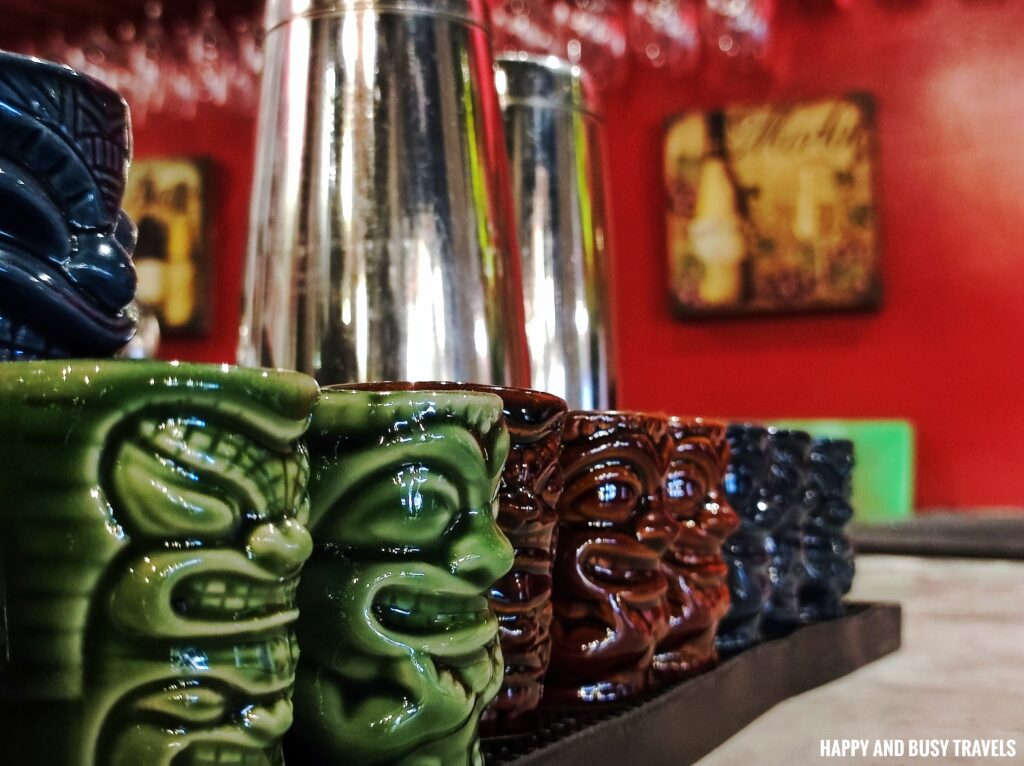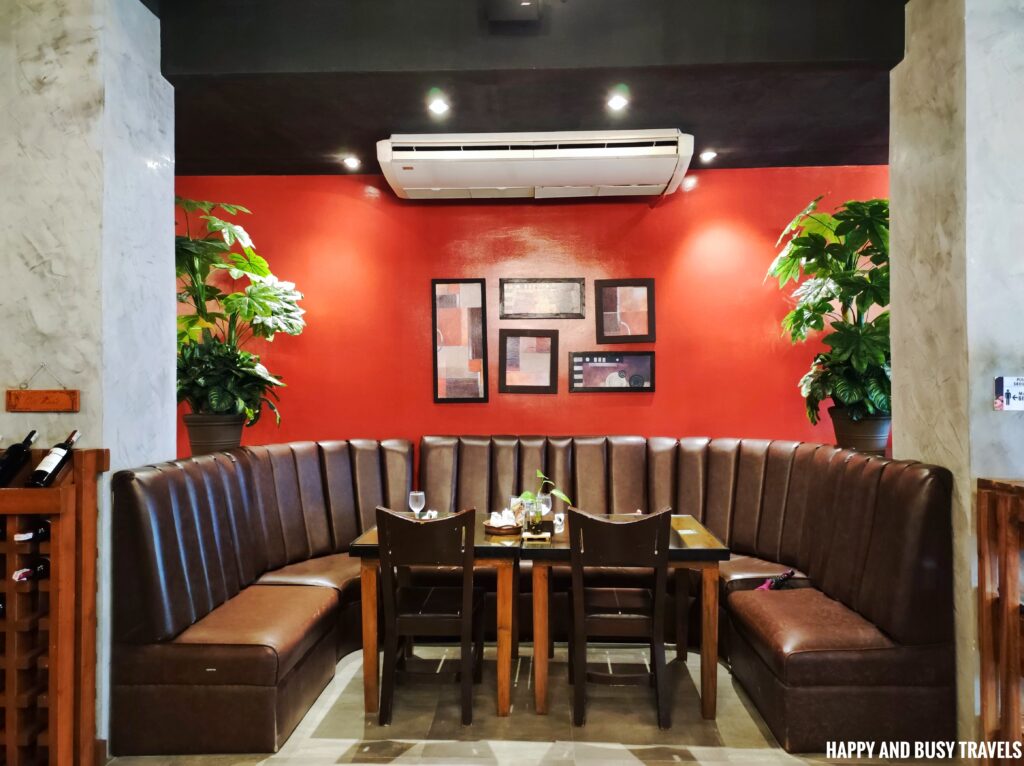 Aloha Boracay Island Grill's 3-Course Meal
We went here for their course meal, so we sat and ordered it.
Soup of the Day
First, we had their soup of the day. The soup is a little bit thick, so it can make me full immediately.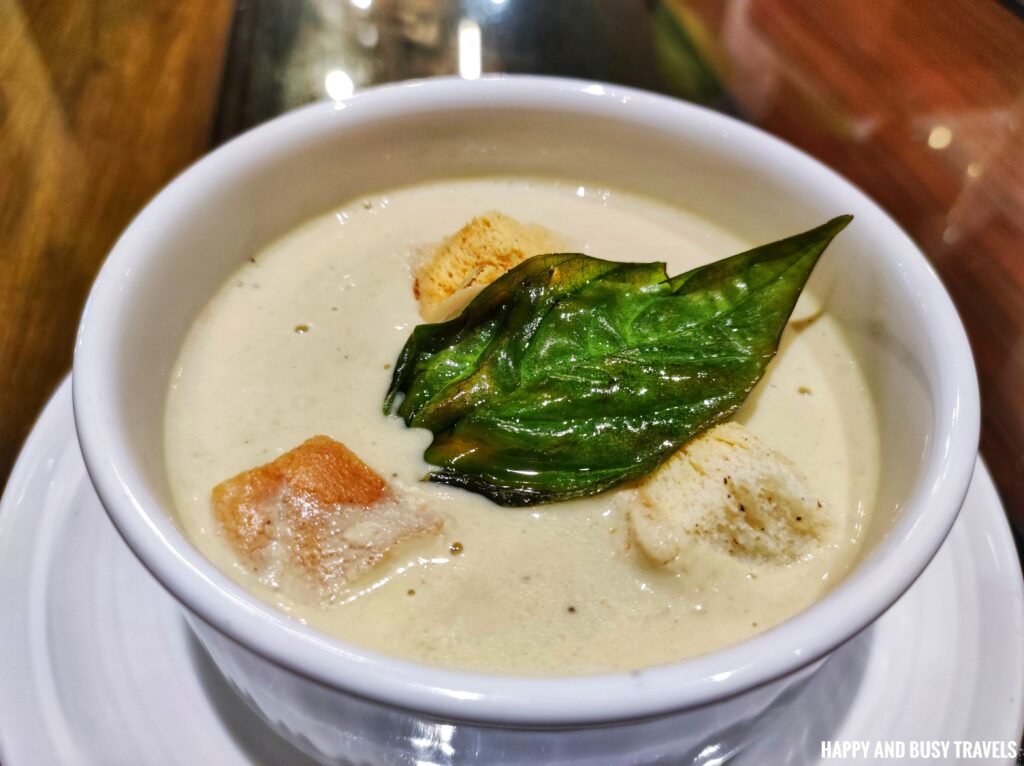 Drinks
I ordered a Watermelon shake, and Busy ordered Mango Shake. These shakes may be basic, but they tasted good, the sugar level is just right, and the ice is not that much felt.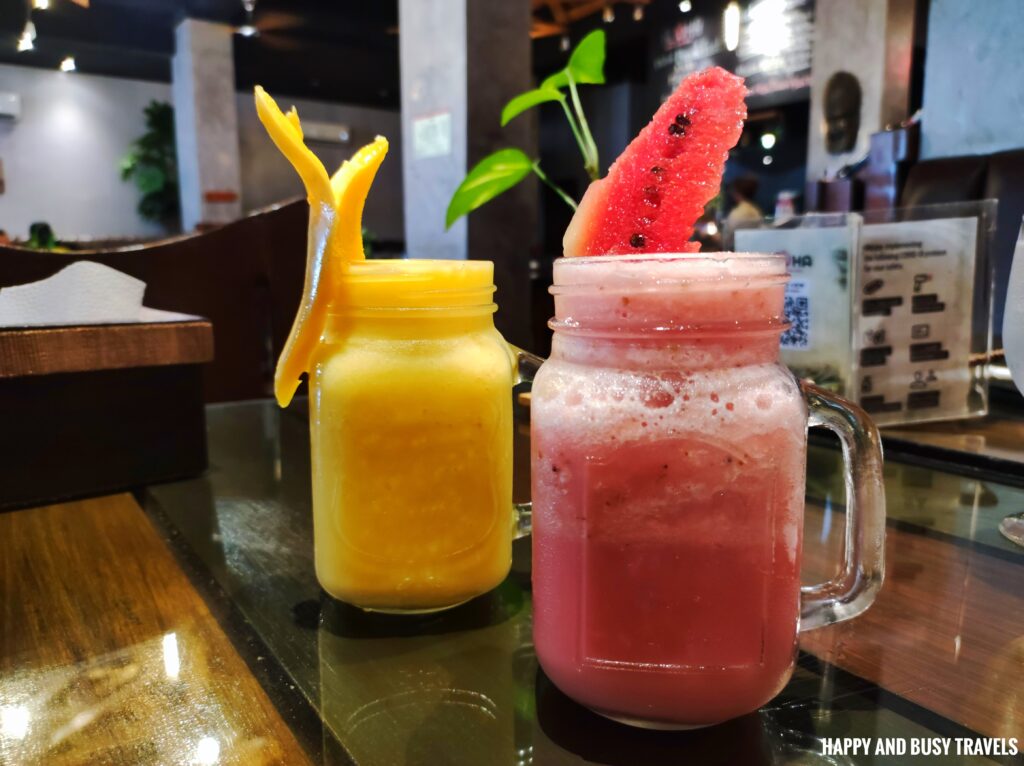 Rosemary Chicken and Pork
For my main course, I ordered the Rosemary Chicken and Pork, which is very delicious! I can use all of the synonyms for delicious because this dish is really good! Plus the plating looks good too!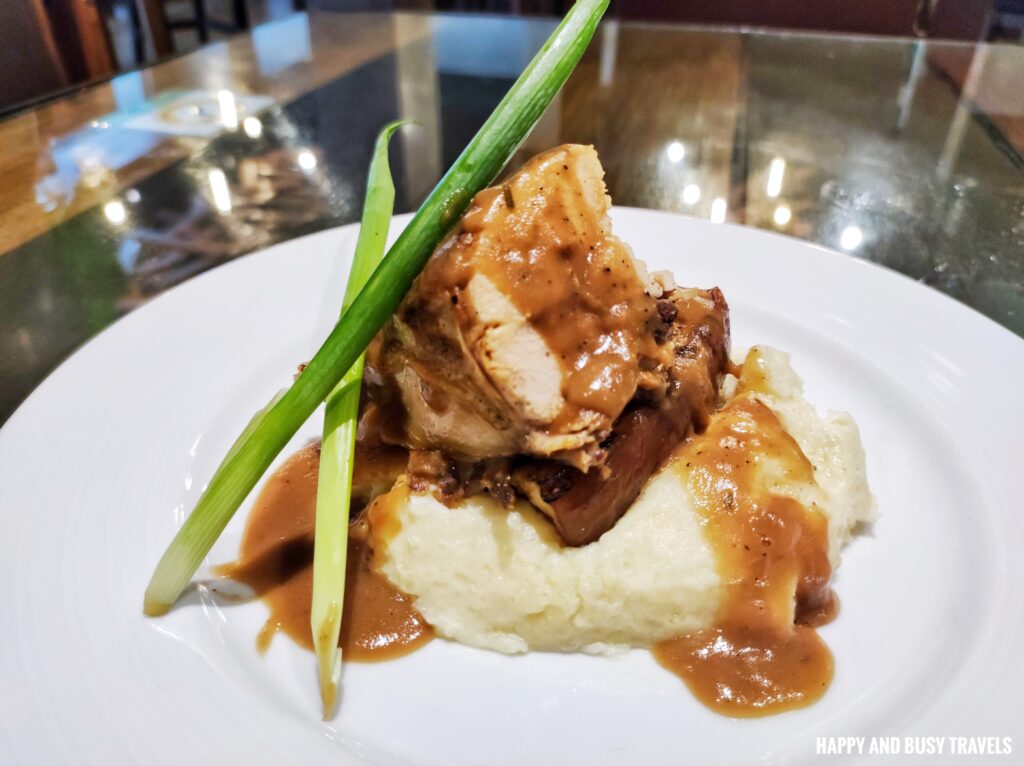 First, I love the mashed potato, it is mashed nicely (no lumps), and it tasted so good. I can taste the butter and the perfect use of condiments (salt, and pepper) in it. Then, I really like the pork, if this is served in a buffet, I will eat a lot of this until I get full. The smokiness can be really tasted and it is so tender that I don't even need to use a knife to cut it.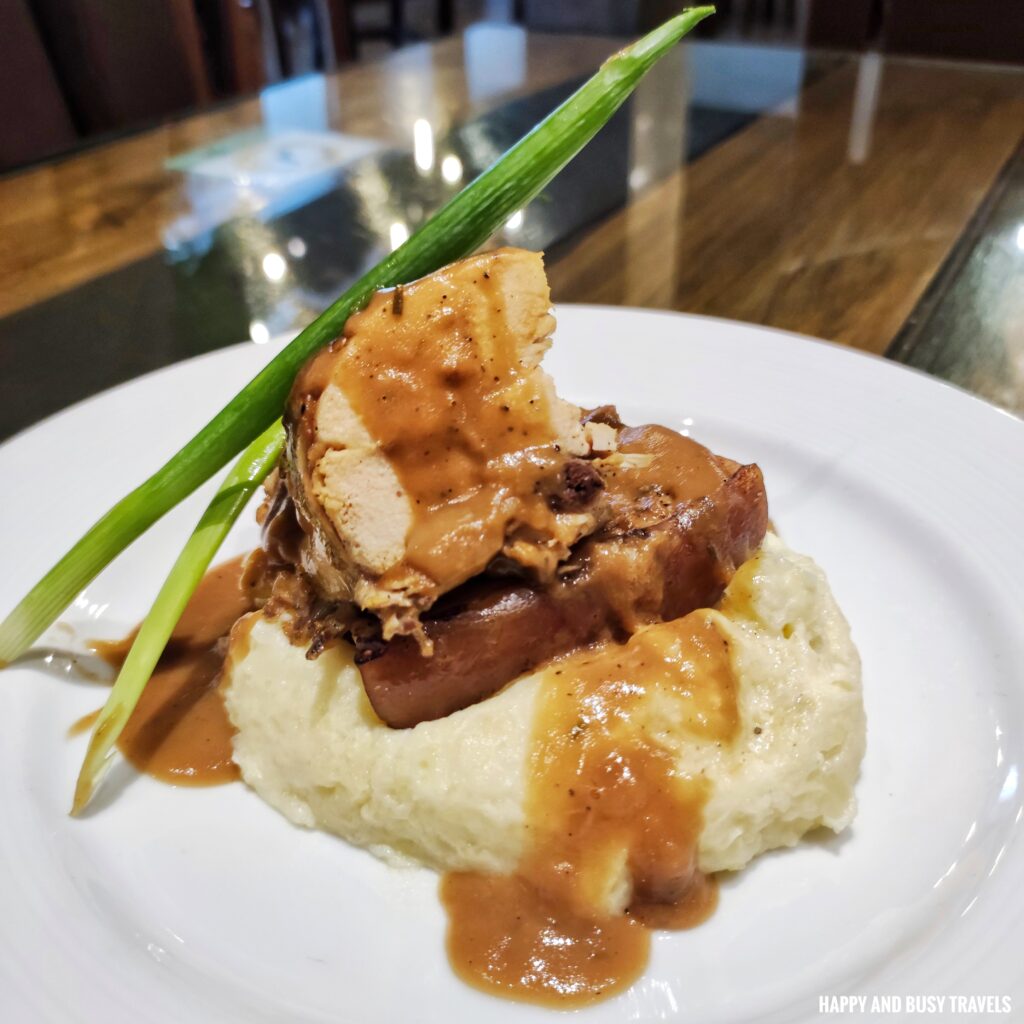 Chicken and Shrimp Duo
Busy on the other hand ordered Chicken and Shrimp Duo with rice. This also tasted good as it looks!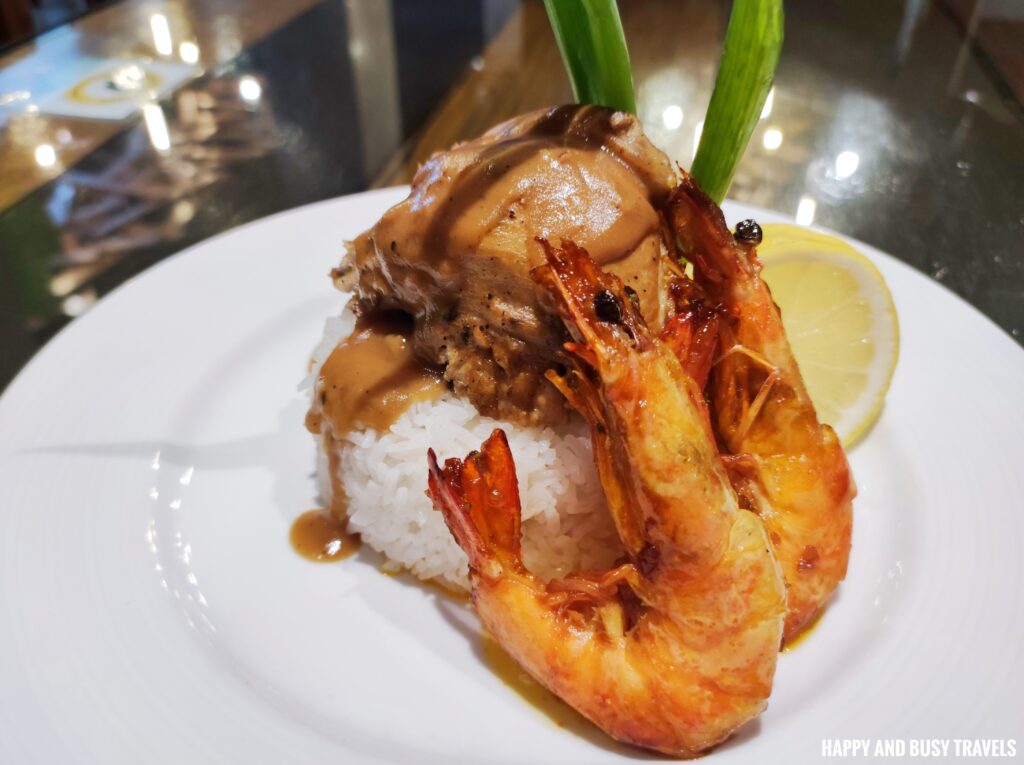 I am not sure if the Shrimp is pan-fried or grilled, but it is properly prepared and cooked. The poop shoot is taken out, and the skin of the shrimp can be easily taken away which means the Shrimp is fresh and properly cooked.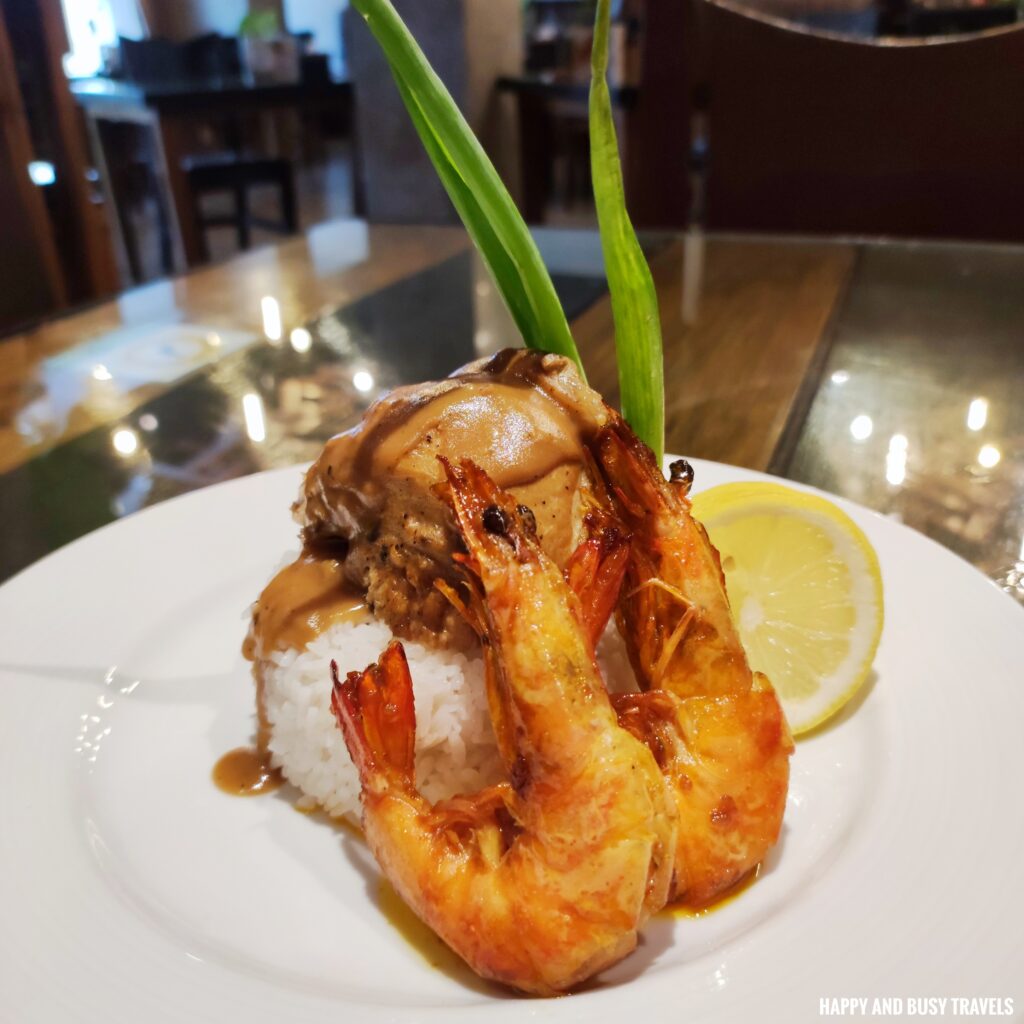 Choco Lava Cake
For our third course, we got desserts. I had Choco Lava Cake which looks divine! By the way I also like how they plated the dessert, the Vanilla ice cream is placed on an oreo so it won't slide whenever it melts.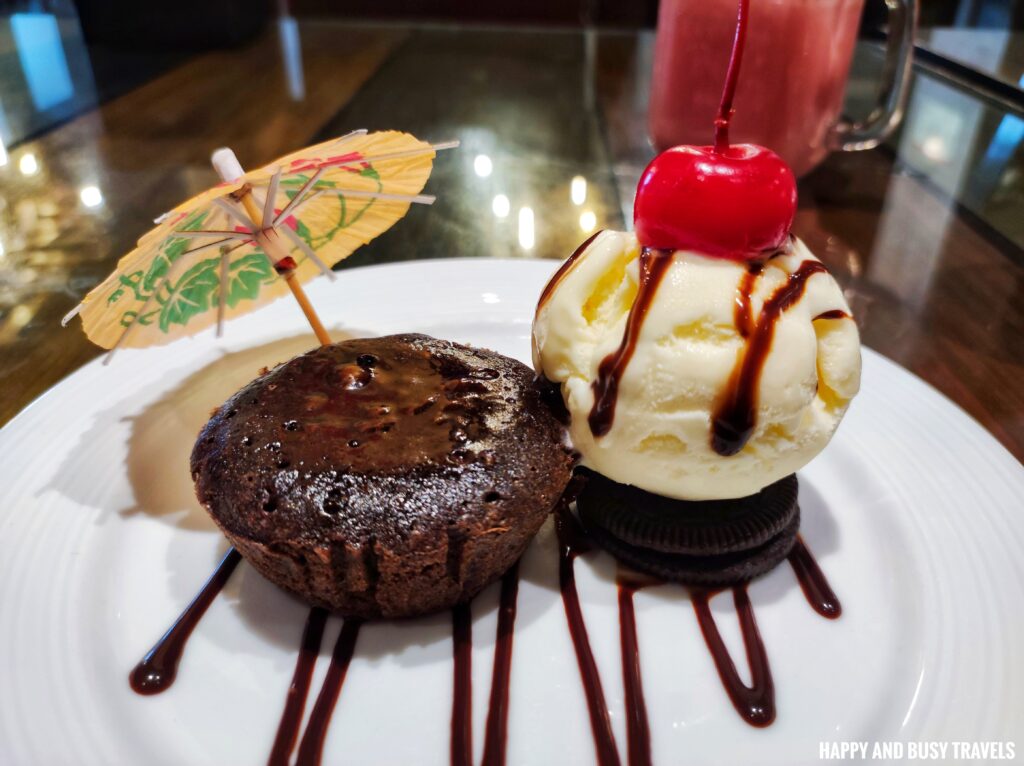 Just look at the goodness of the melting middle part of the cake. While I am writing this blog, I am already craving to taste this again. Hahaha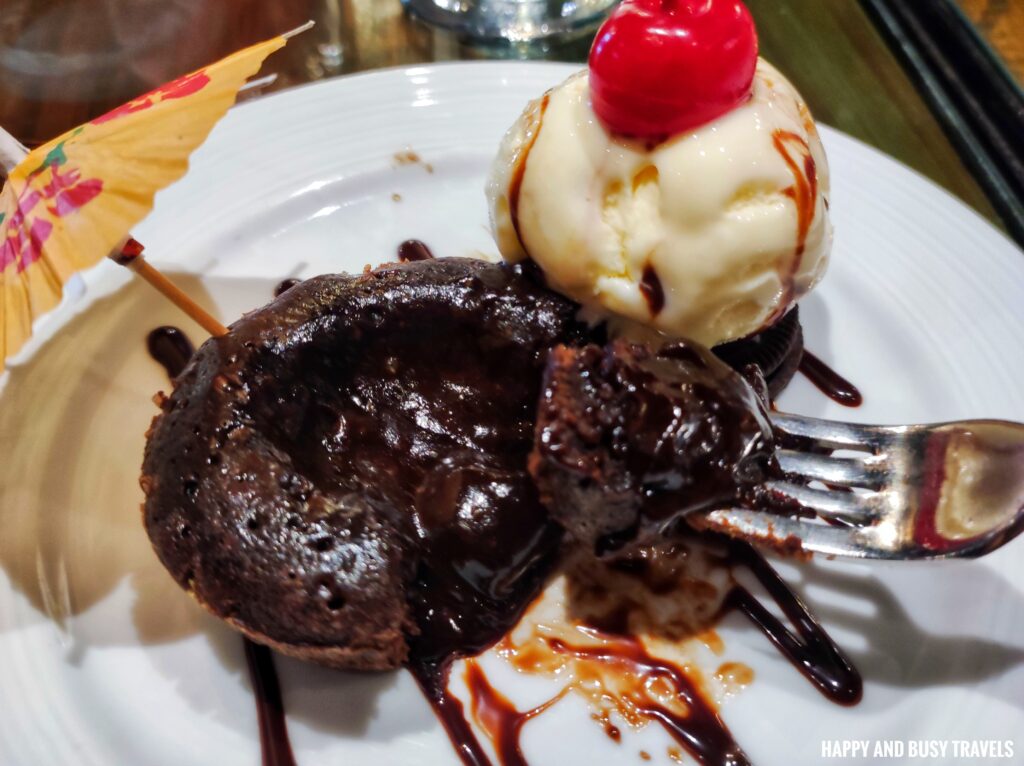 Mango Royale
If you hear "Mango Ice Cream" you will just think that it is just simple ice cream. But here in Aloha Boracay Island Grill, they serve Mango Ice Cream with real chunks of ice cream. Yum!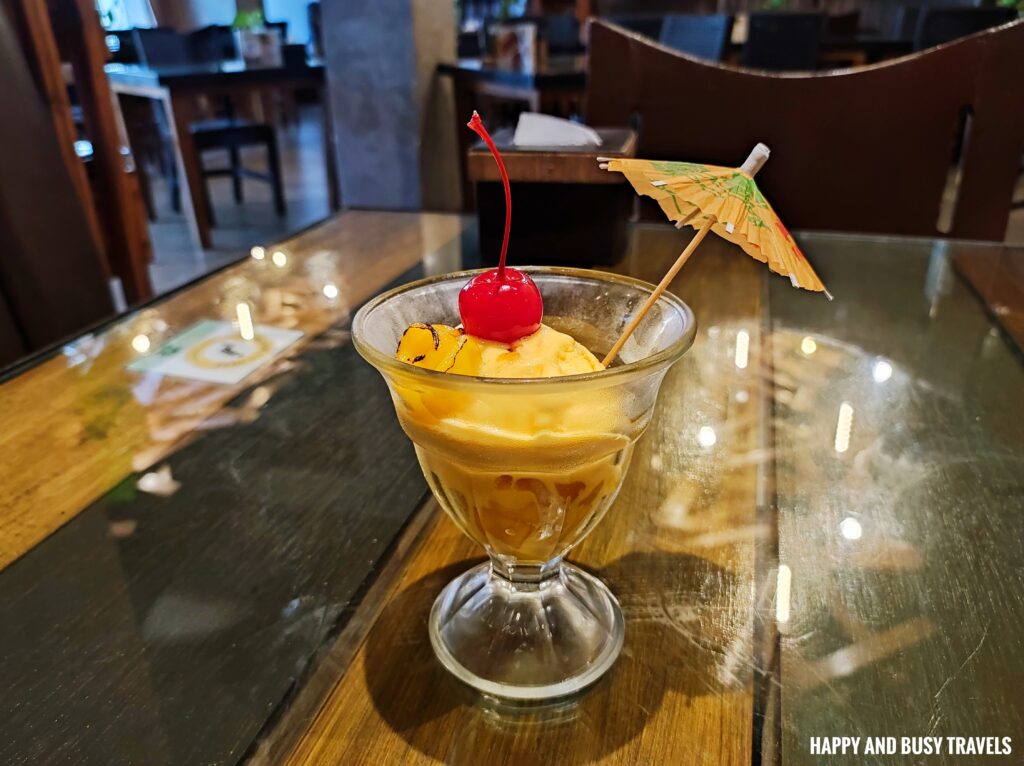 Menu of Aloha Boracay Island Grill
We really had a great time eating the 3-course meal from the restaurant. I hope when we come back we can try them again.
Course Meal Options
There are two types of course meals that you can choose from:
Aloha Bestseller 3-Course Meal ₱450+ (VAT inclusive, subject to service charge)
2-course Meal for ₱390. (VAT inclusive, subject to service charge)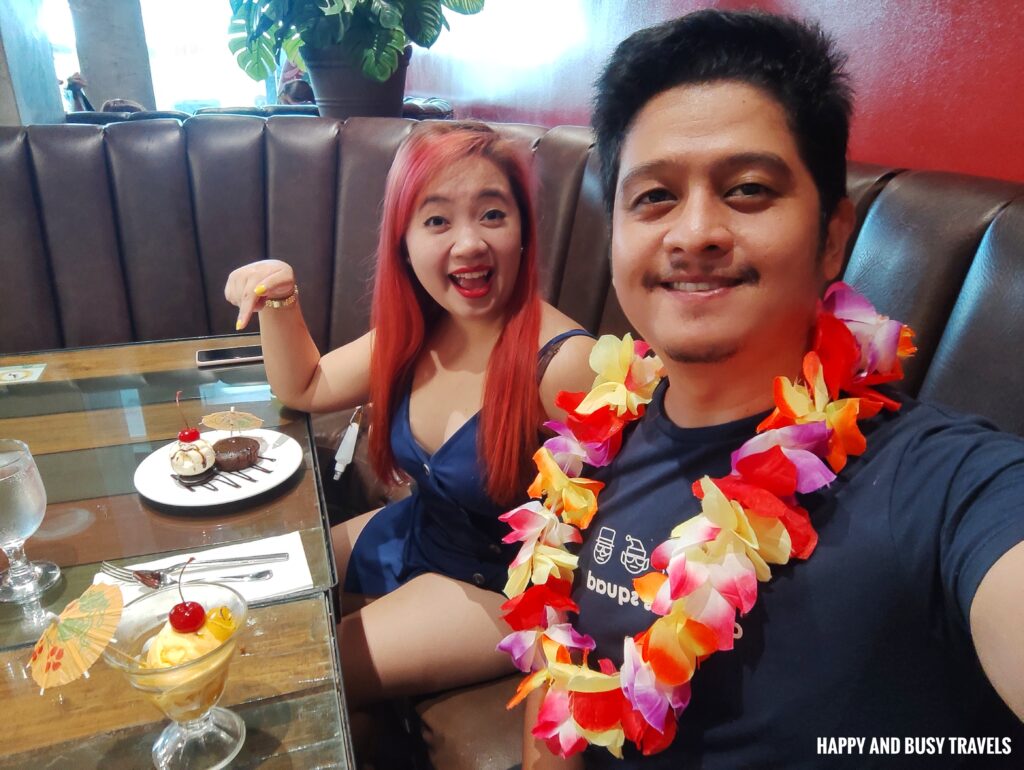 Other options from their menu:
Happy and Busy's Smileys for Aloha Boracay Island Grill
Overall, Busy and I had a great dining experience at Aloha Boracay Island Grill. This is actually our first experience eating a course meal in Boracay.
Food
Location
Ambiance
Value for money
Service
We had a chance to say hi to their head chef because all of the meals that we had tasted so good!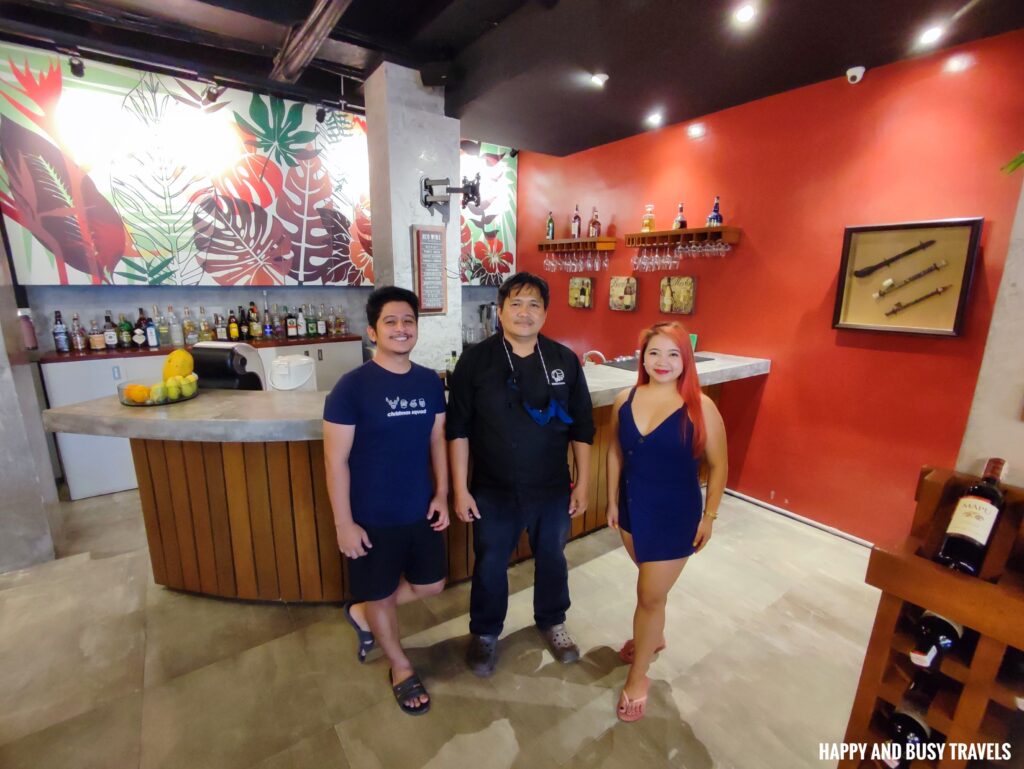 Hopefully we can come back soon 🙂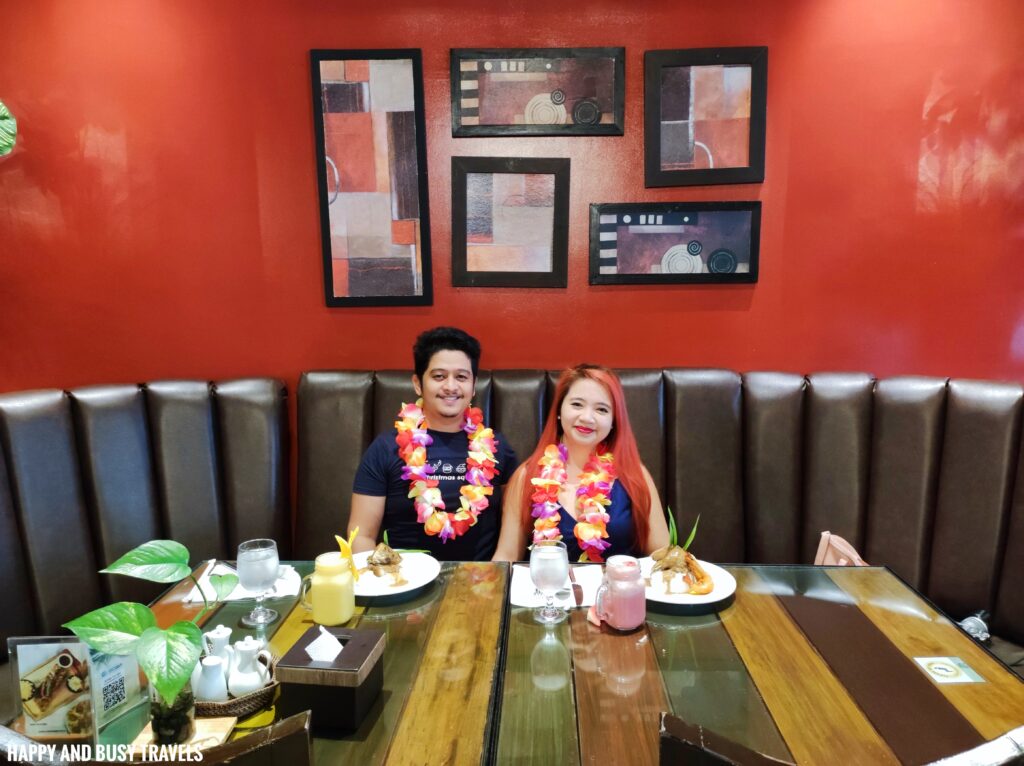 More exciting food and drinks reviews at https://happyandbusytravels.com/category/food-and-drinks/ so do not forget to check it out!
Like! Follow! Subscribe! to our social media accounts: