Barbie the Movie Premier Night
I had a fun night during the Barbie the Movie Premier Night at SM Mall of Asia Atrium and Cinema. Barbie the Movie will be shown in the Philippines starting July 19, 2023, which is a few days ahead of the rest of the SouthEast Asian Countries. This event was made to promote the upcoming Barbie the Movie and to encourage people to watch it in SM Cinemas. So, here is what I experienced during the event.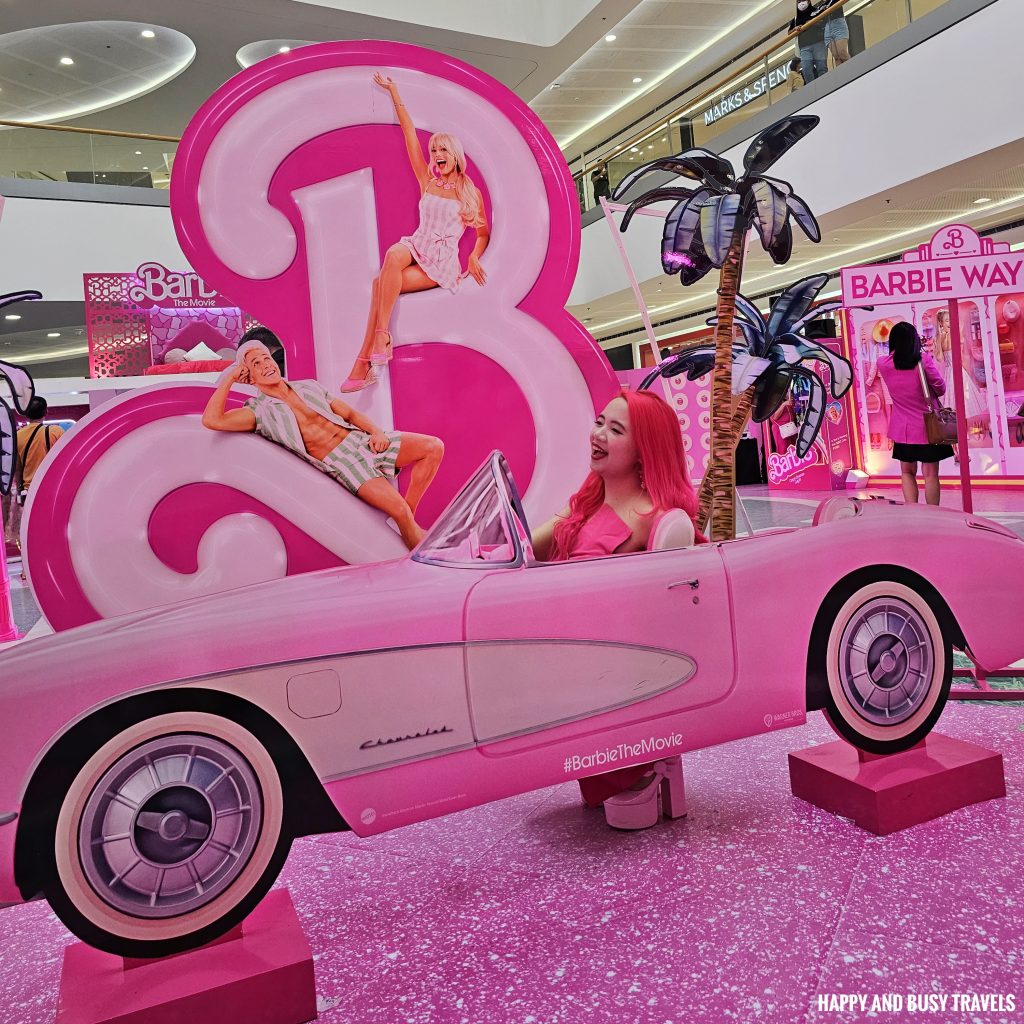 Event Details
Time: Program – 6 PM Movie – 7:30 PM
Date: July 11, 2023
Location: SM Mall of Asia Atrium, and Cinema 4
Where to Buy Tickets for Barbie the Movie?
Get your tickets in advance or on the actual day at SM Cinema Online, or go to the actual SM Cinema Ticket Booths.
The Program at the Atrium – Barbie the Movie Premier Night
We registered before entering the events area, and we were given these passes or tickets.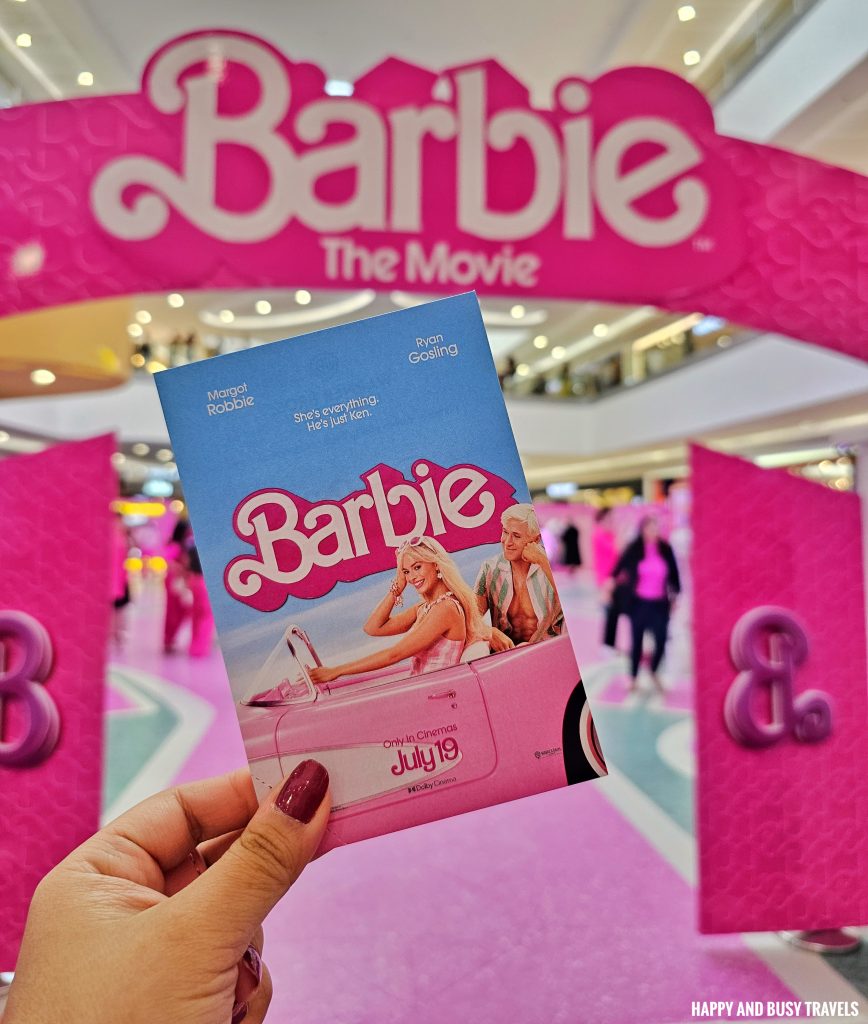 Enjoying Barbie Land
As soon as I entered the events area, or shall I say the Barbie Land, I get to go on and be like a Barbie.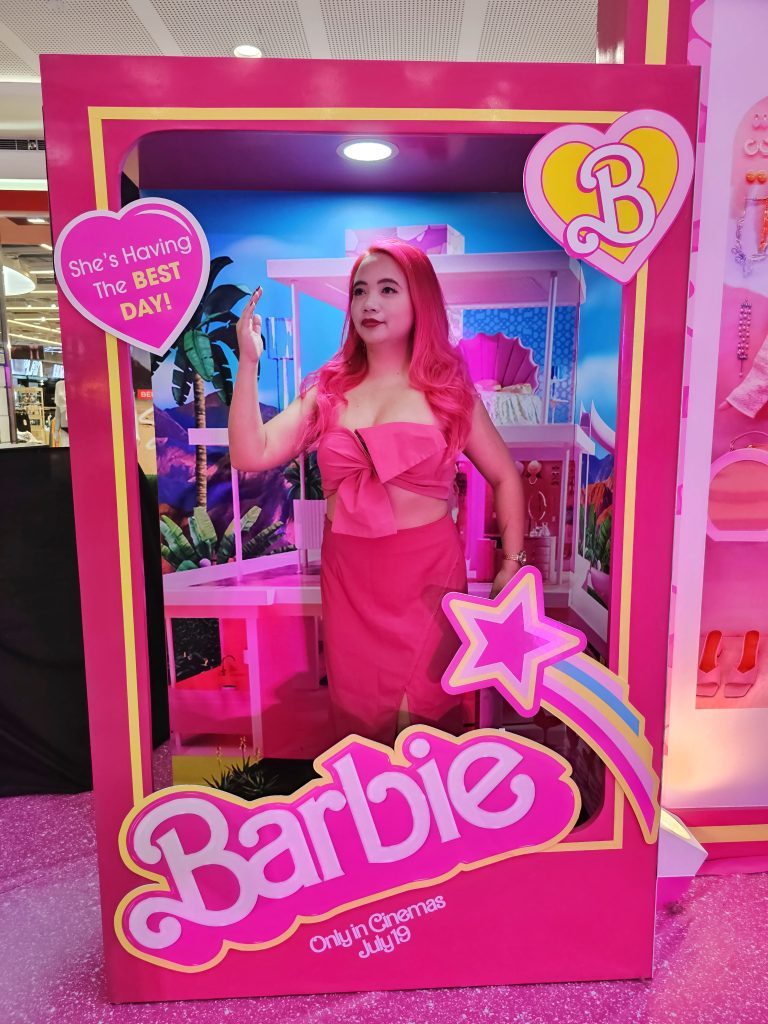 We had the chance to Barbie up! I tried to pose like a Barbie inside the box. Do you think it suits me? 😊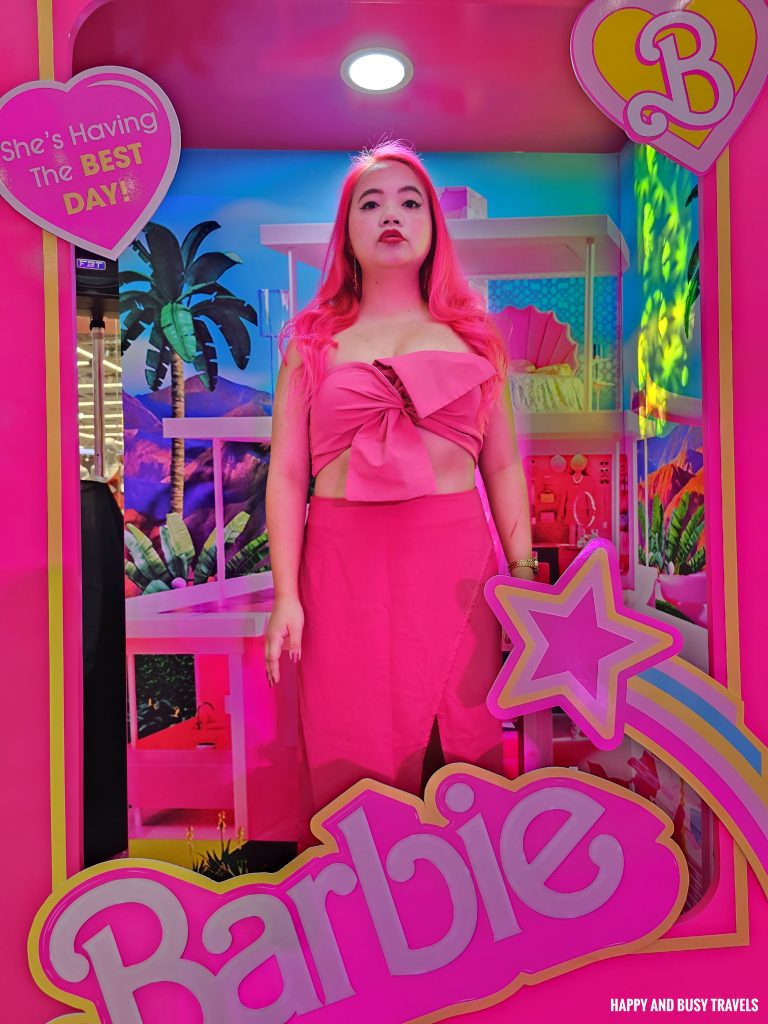 Aside from us, the invited guests, people can go inside the event area if they buy actual Barbie dolls. I was actually surprised that Barbie dolls nowadays are very expensive. Ohhh inflation! Haha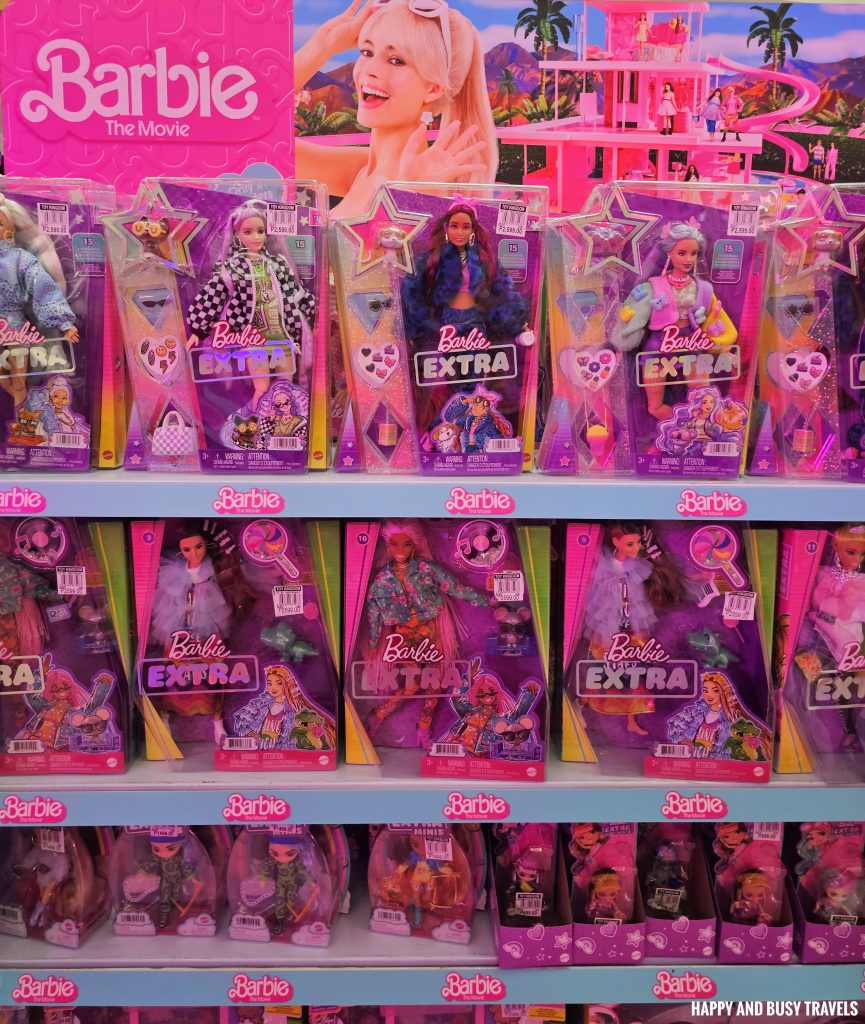 I also get to seat on the Barbie chair first.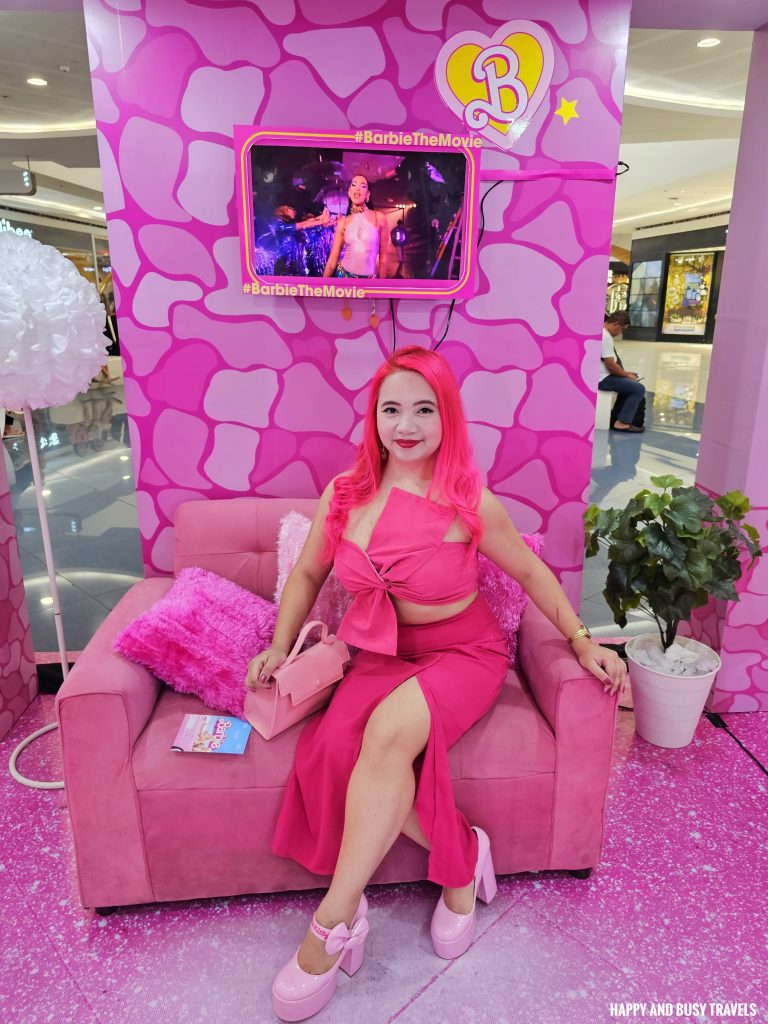 Then, I proceeded in enjoying the area, like this retro corner with a huge Jukebox.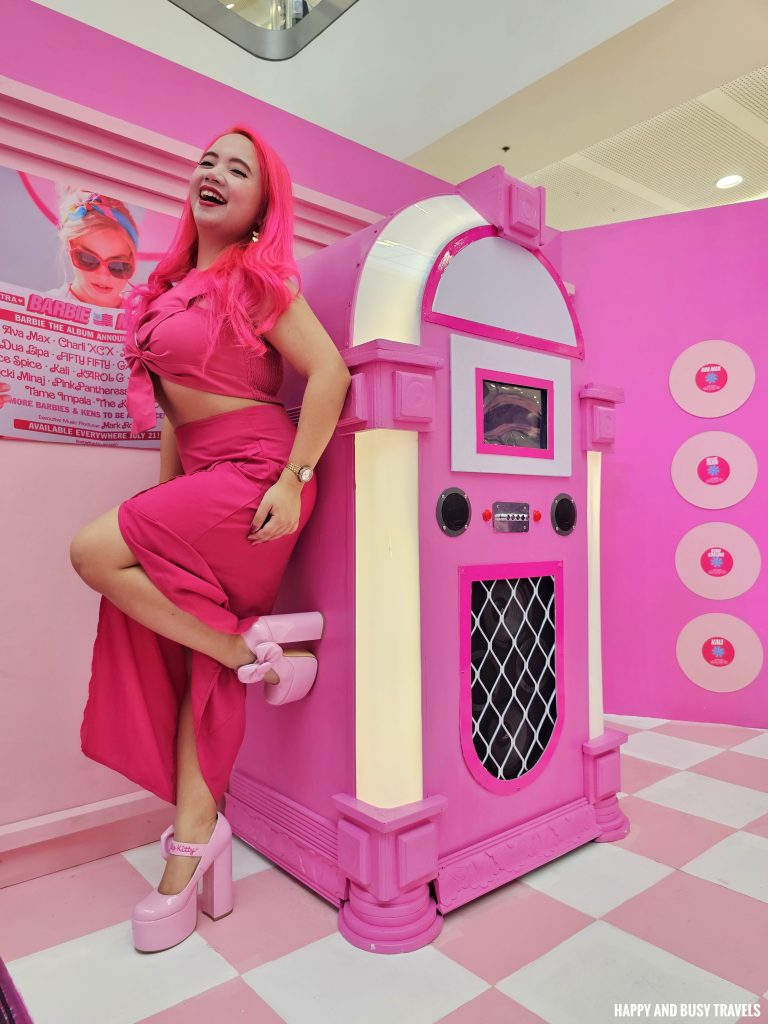 There's a huge mirror corner too which is I think a corner that tells us that we are all beautiful and we can achieve whatever we want to.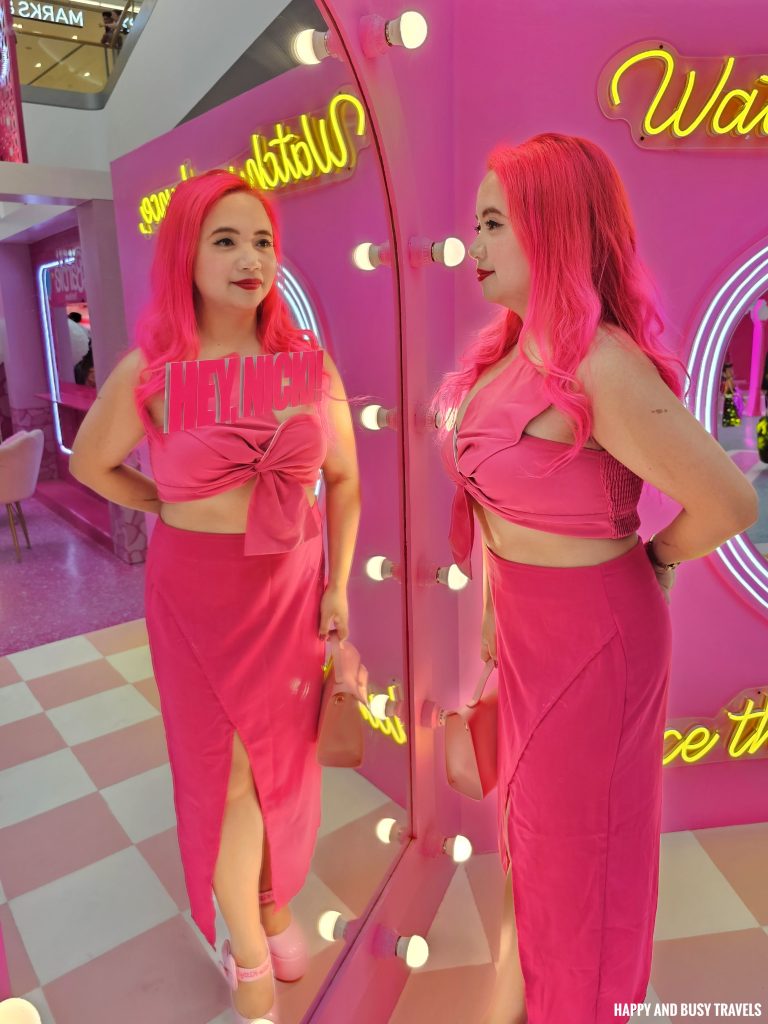 Finally, here is the part where I kinda like it the most.
It is the pink pool area wherein I get to pose a lot, and had a quick cameo in the news.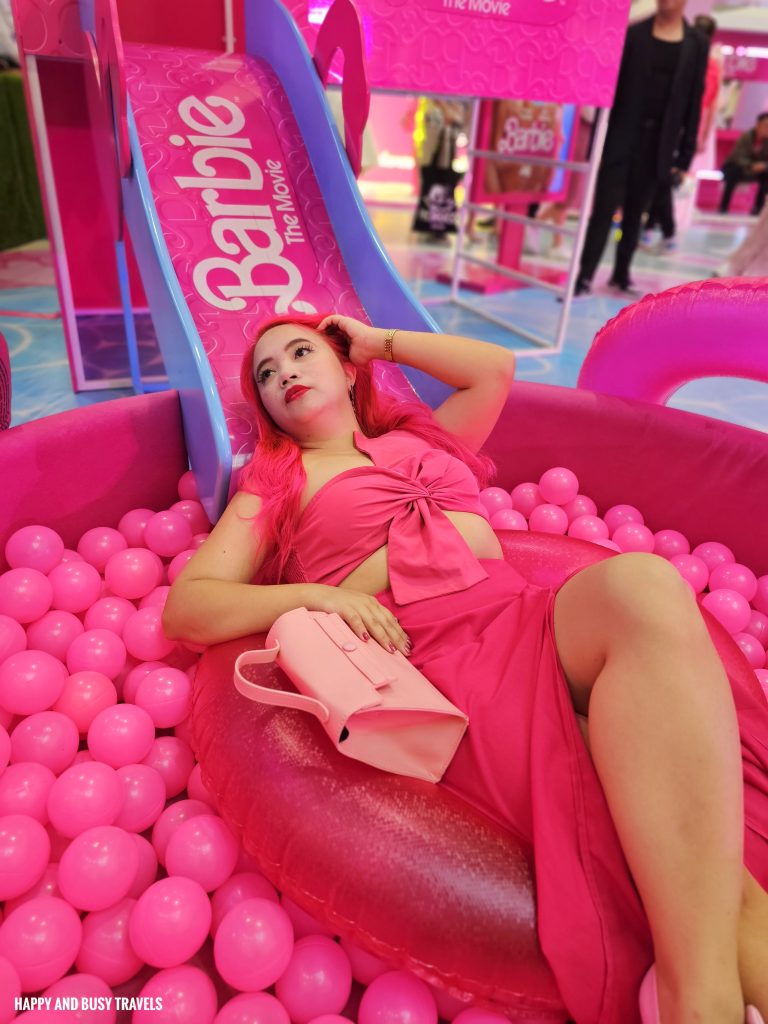 Treats
There is overflowing cotton candy, ice cream, and Krispy Kreme doughnuts in the events area.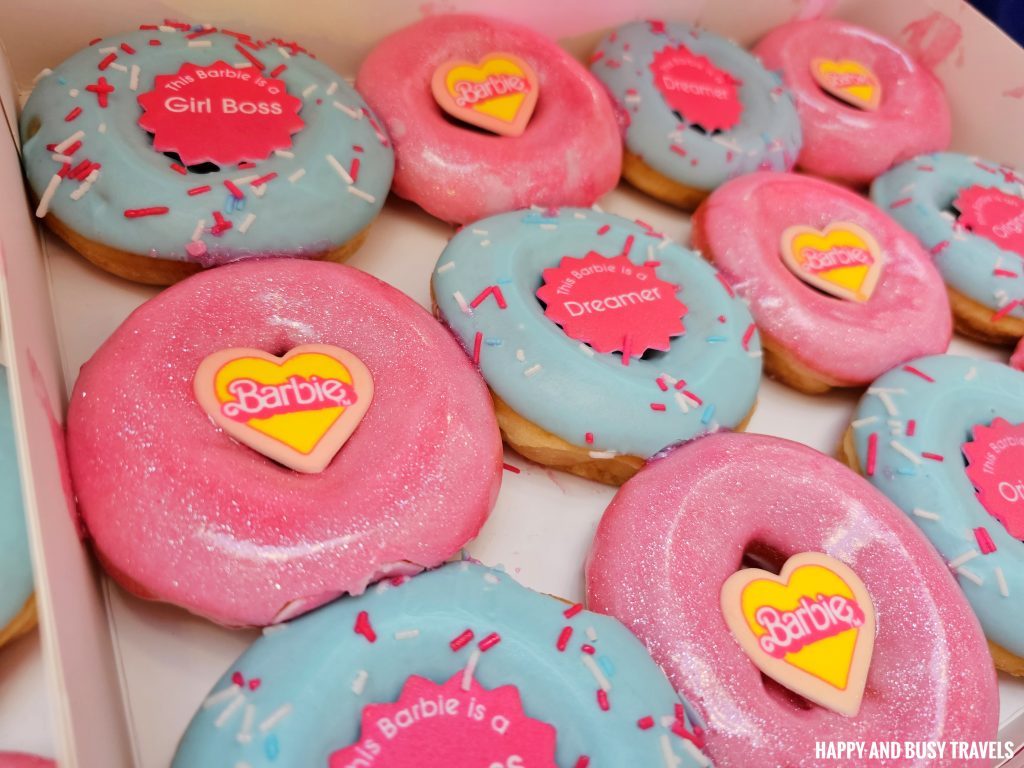 The Divine Divas
One of the highlights of the event is the performance of the Divine Divas.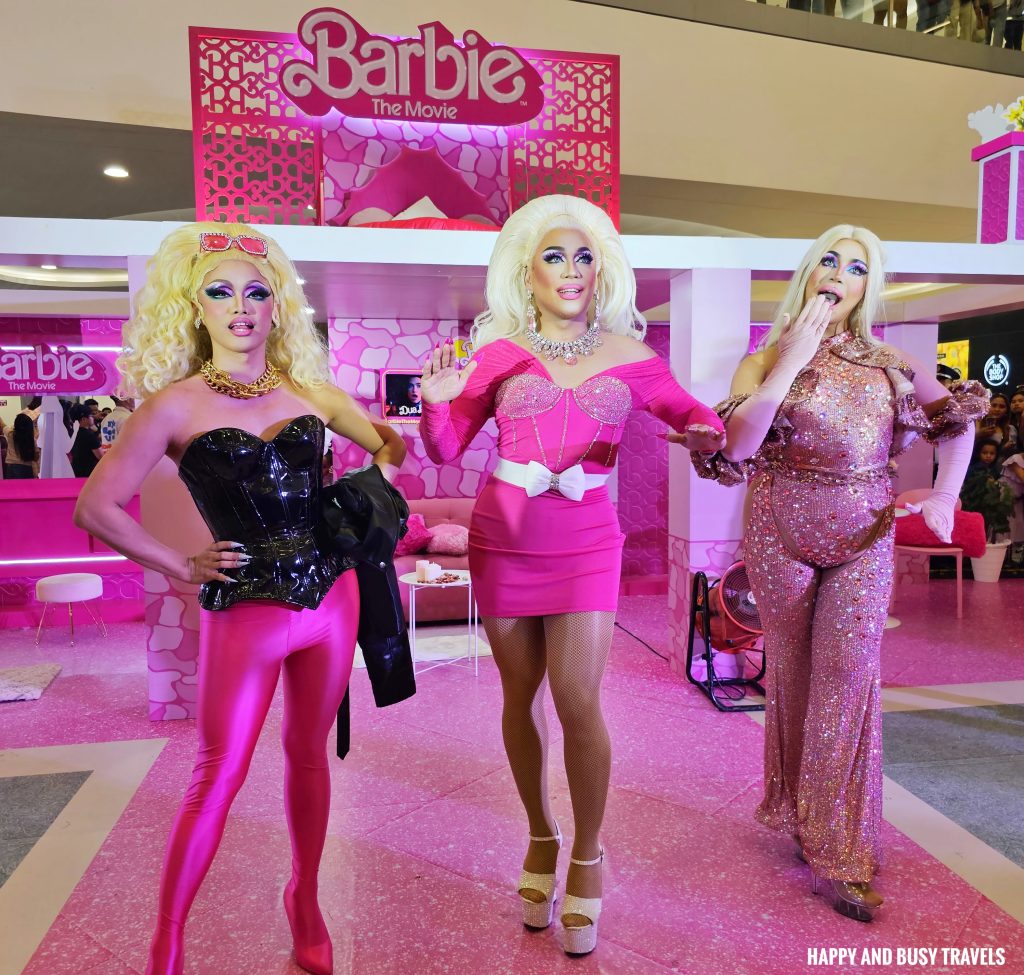 Brigiding
A very energetic Brigiding started the performance. She was all over the place (in a good way) and spreading out good vibes and energy.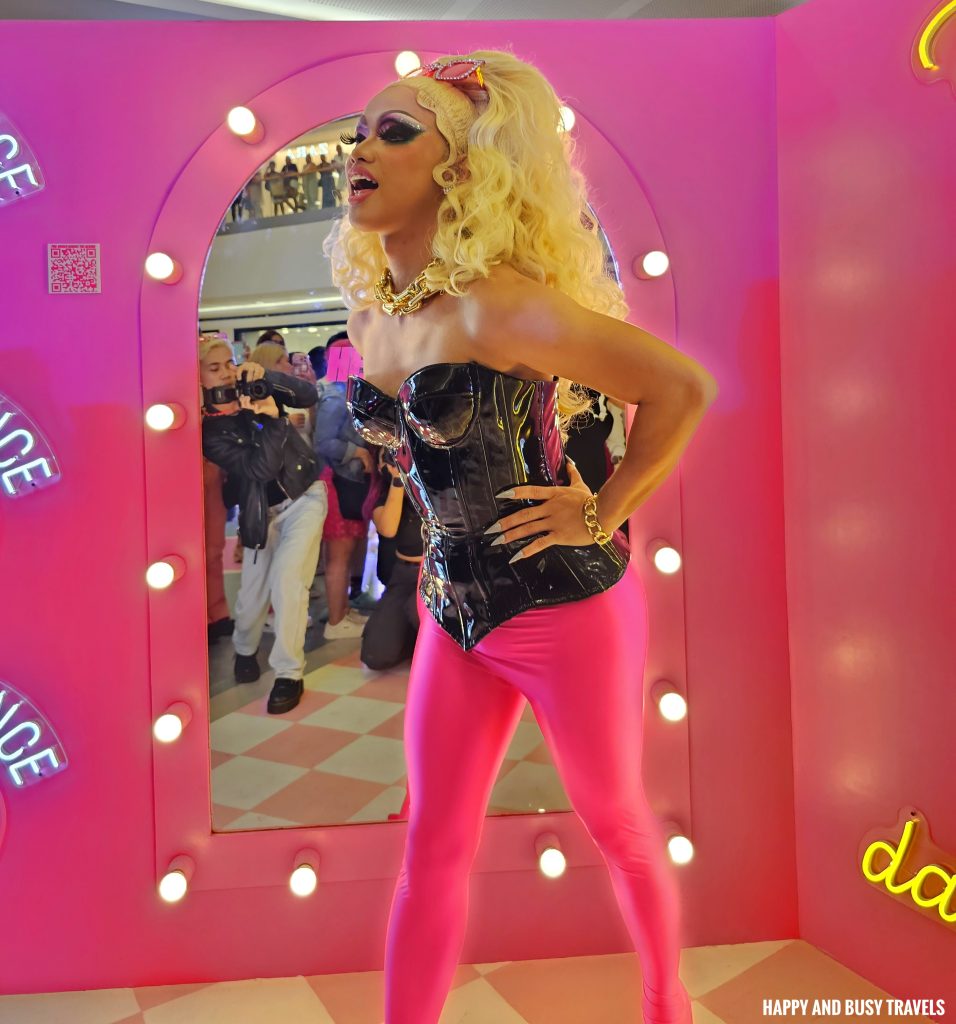 I love her rocker Barbie Outfit.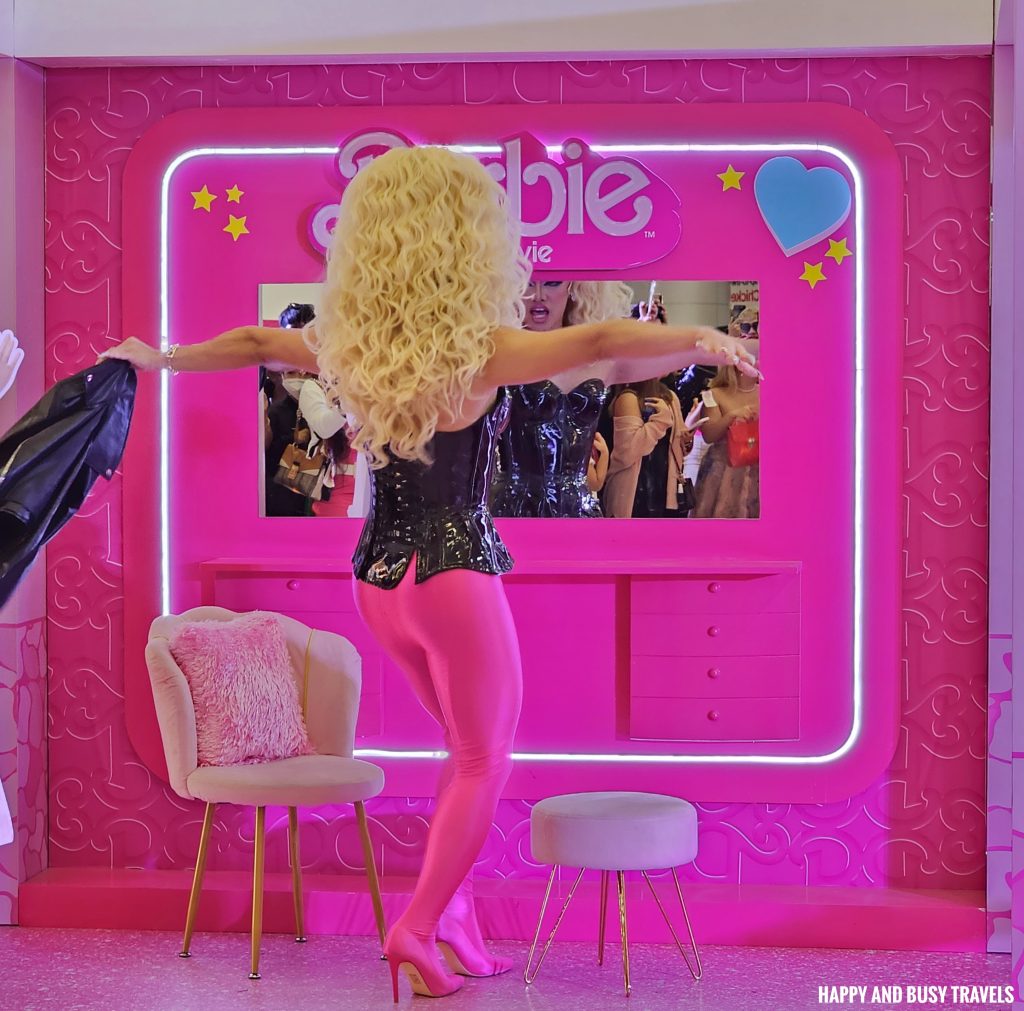 Especially her make up, I want to try those make up in me too!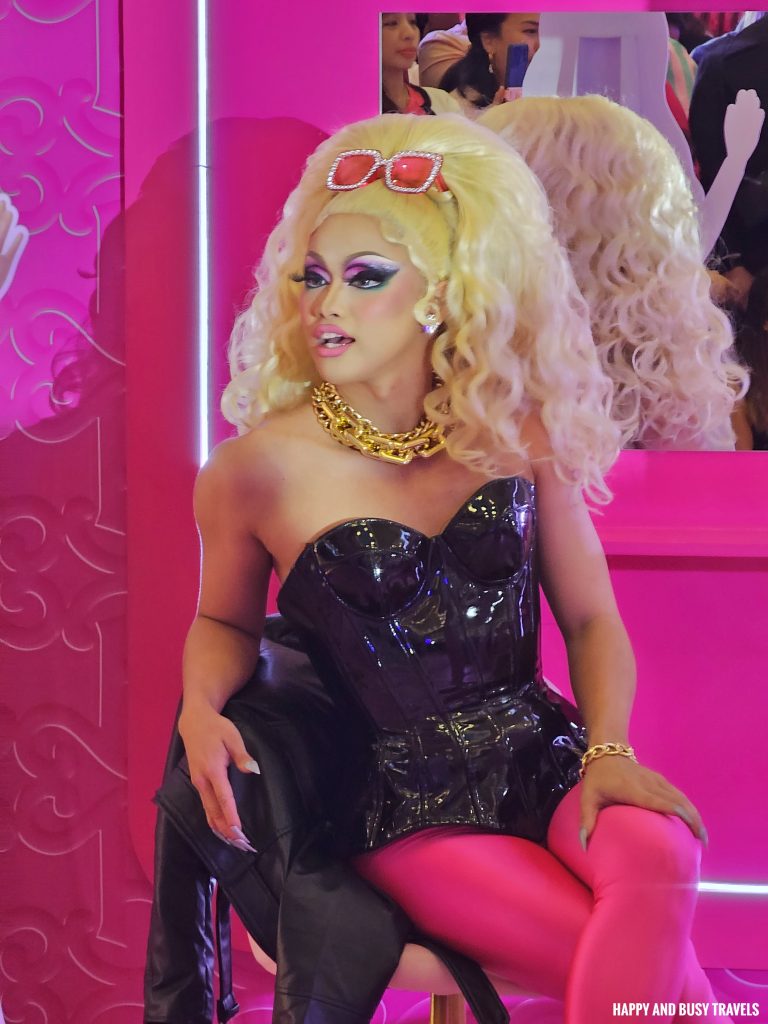 She's so friendly and I had a chance to take a selfie with her.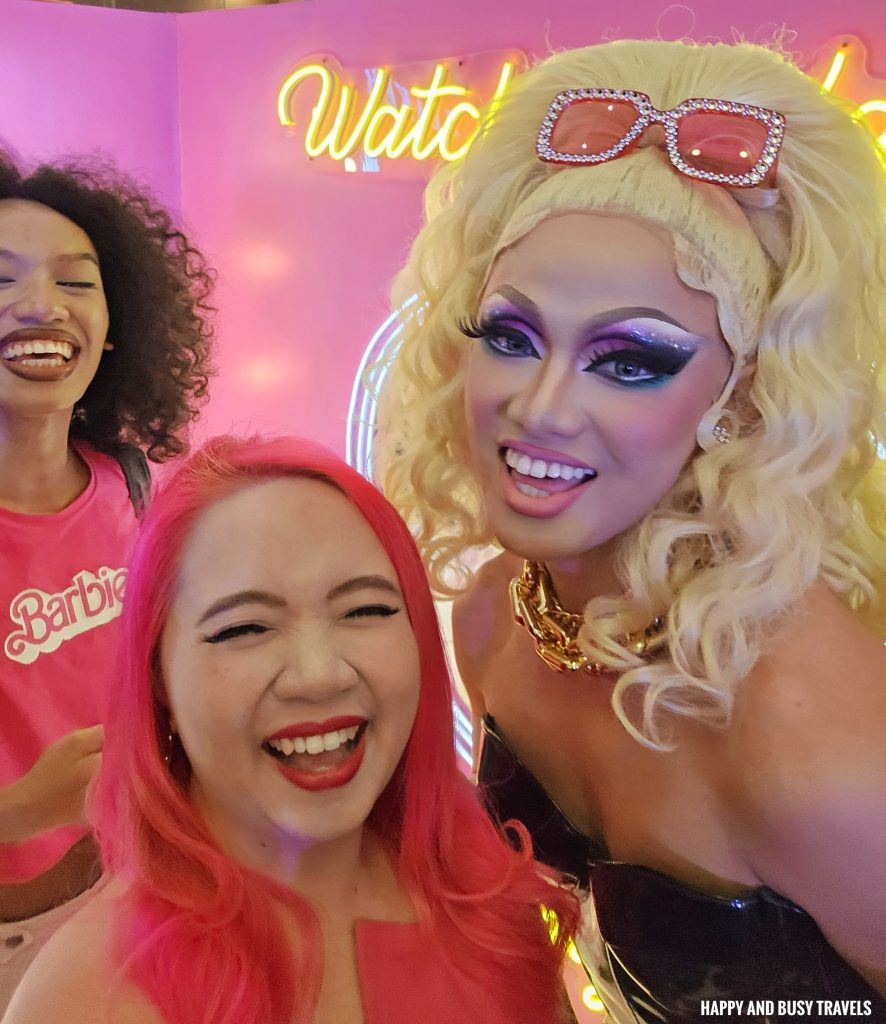 Vinas Deluxe
Next, Vinas Deluxe performed.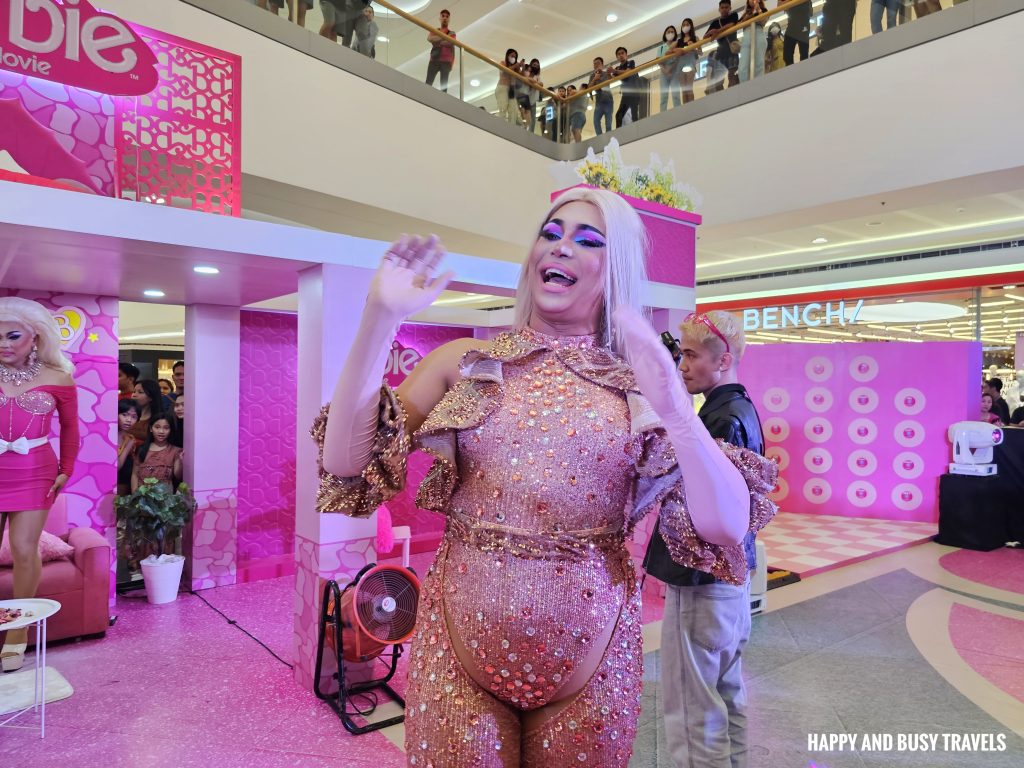 She's a good performer too.
Precious Paula Nicole
Finally, Precious Paula Nicole, the winner of Drag Race Philippines Season 1, performed. She looks so good and has perfect make-up.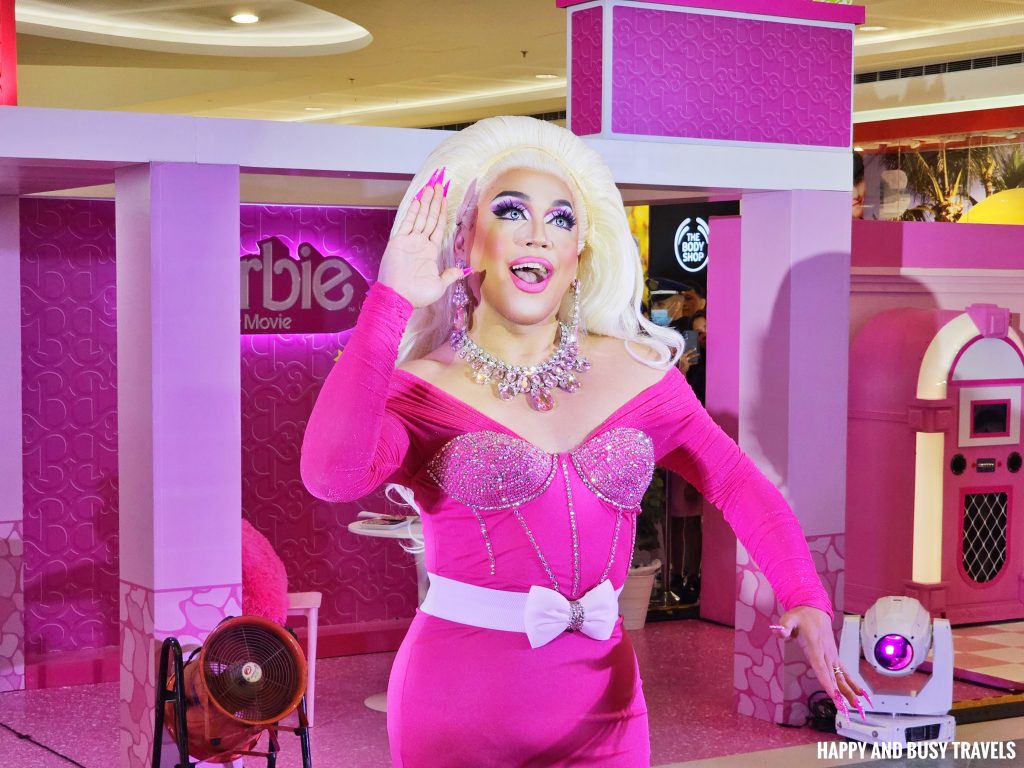 She also acts like a doll very effectively.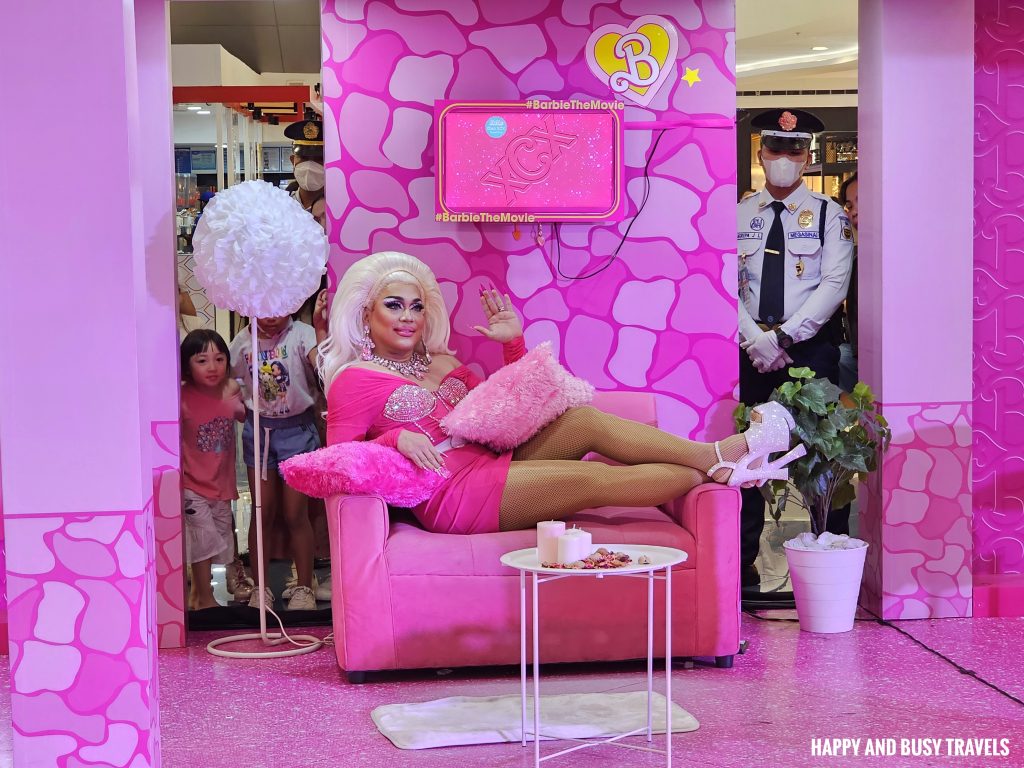 Plus, she is very witty, she even used a leaf whenever the fiddle/violin plays in the music.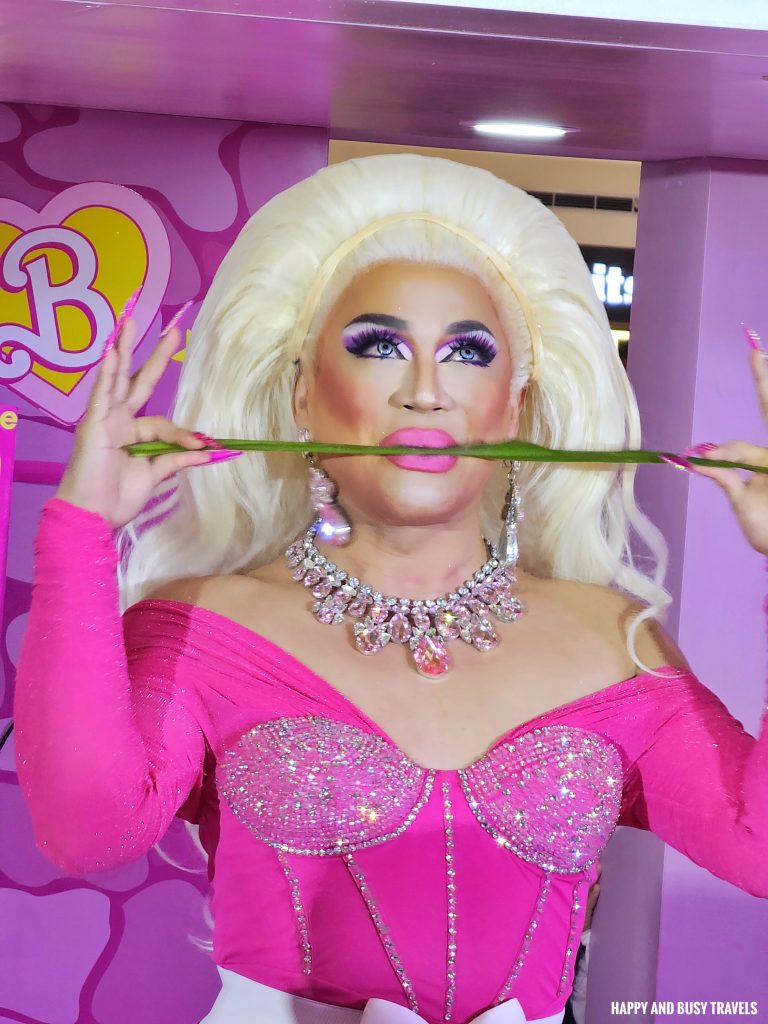 The Movie Premier – Barbie the Movie Premier Night
There is a red carpet before entering the cinemas and a wall to take our pictures. Of course, I got my picture and video here.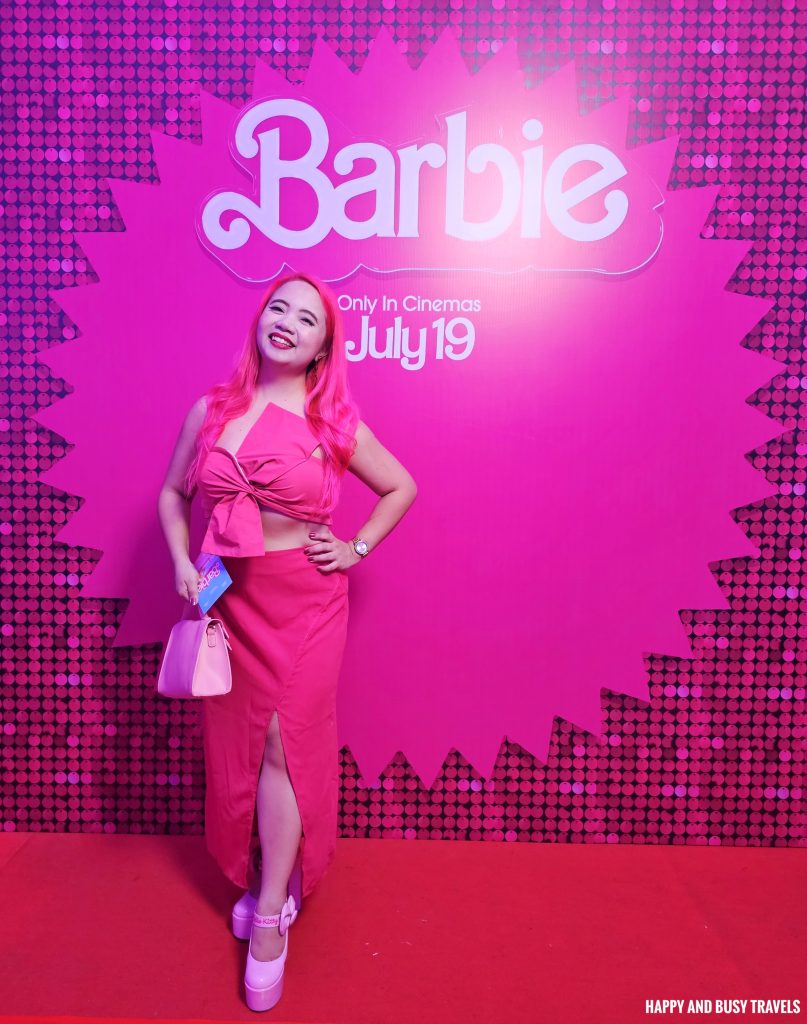 The seats inside SM Cinemas are now better than what it used to be, so we had a comfortable watching experience.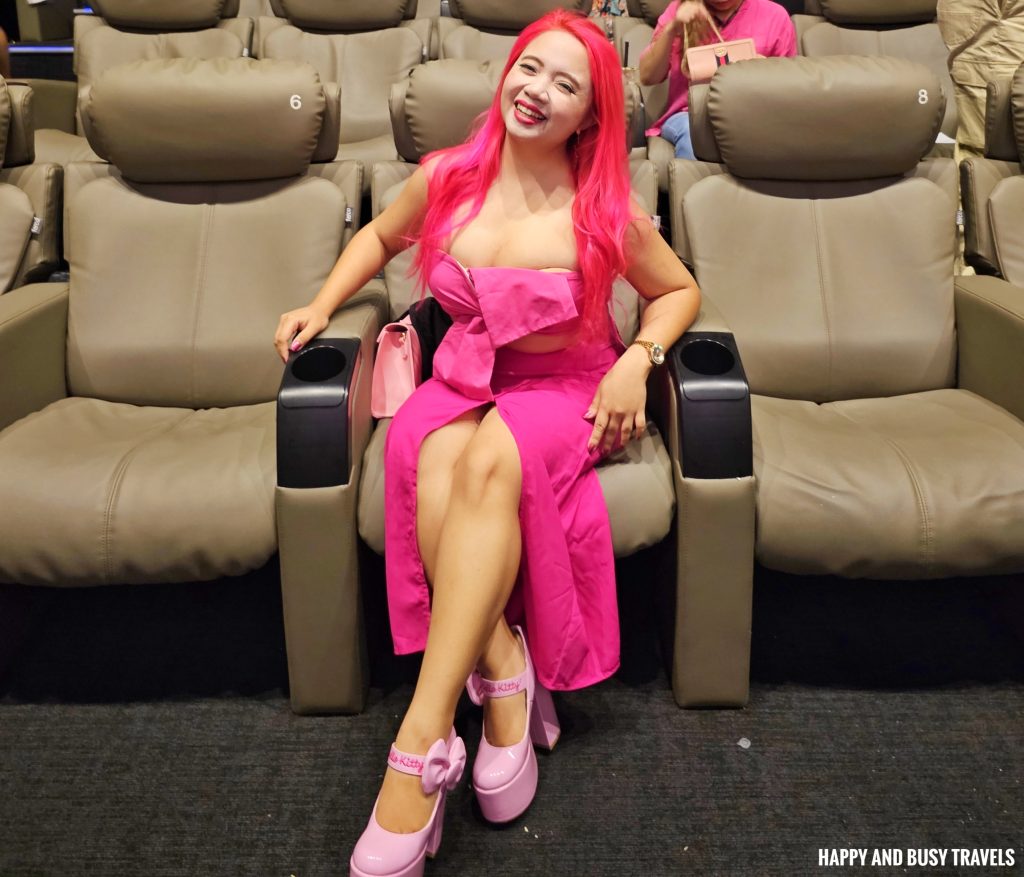 As for the actual movie, I love it! Because it was better than what I expected. I was actually thinking what will the story be, will it be just another movie for kids, or just any shallow movie. But I was blown away by the story and the learnings that you can get from it. My favorite is when the movie portrayed that you can be anything, a professional, the president, a scientist, or even just ordinary. It is okay to be ordinary. With a lot of pressure that the world is giving everyone right now, we usually forget that it's okay to be ordinary.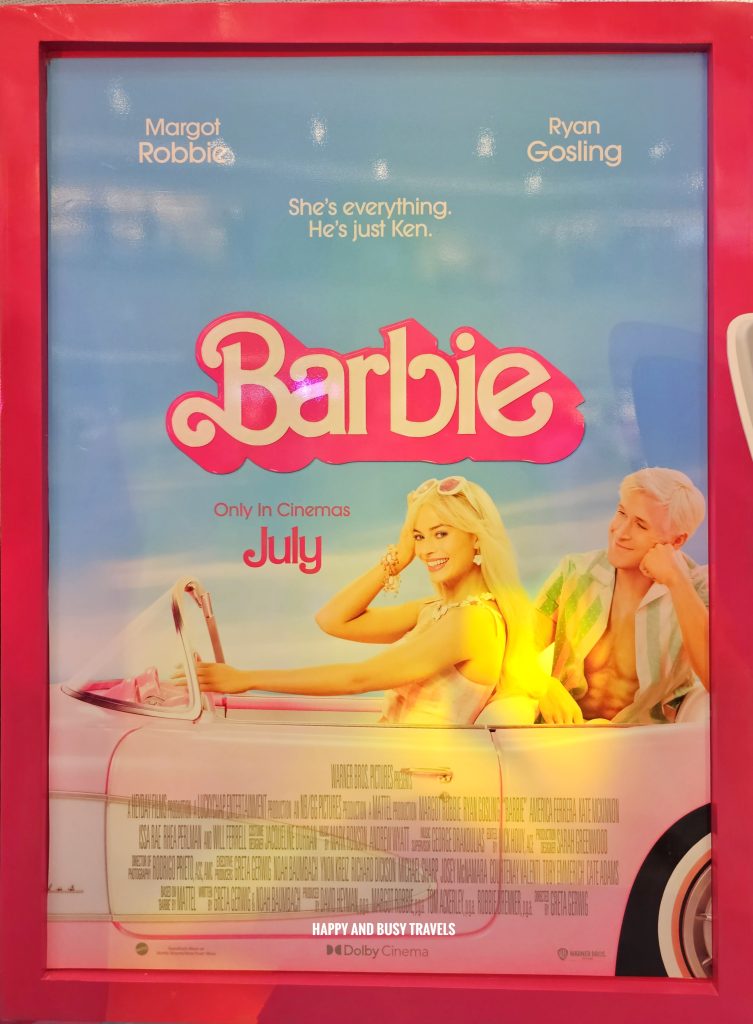 Gallery of Selfie Pictures – Barbie the Movie Premier Night
Here is a gallery of selfie pictures that I took with my fellow content creators during the event. First, I would like to thank Nanay Jecka who had a lot of patience and artistic views in taking my pictures and videos. I had a lot of awesome pictures that I didn't know what to upload first.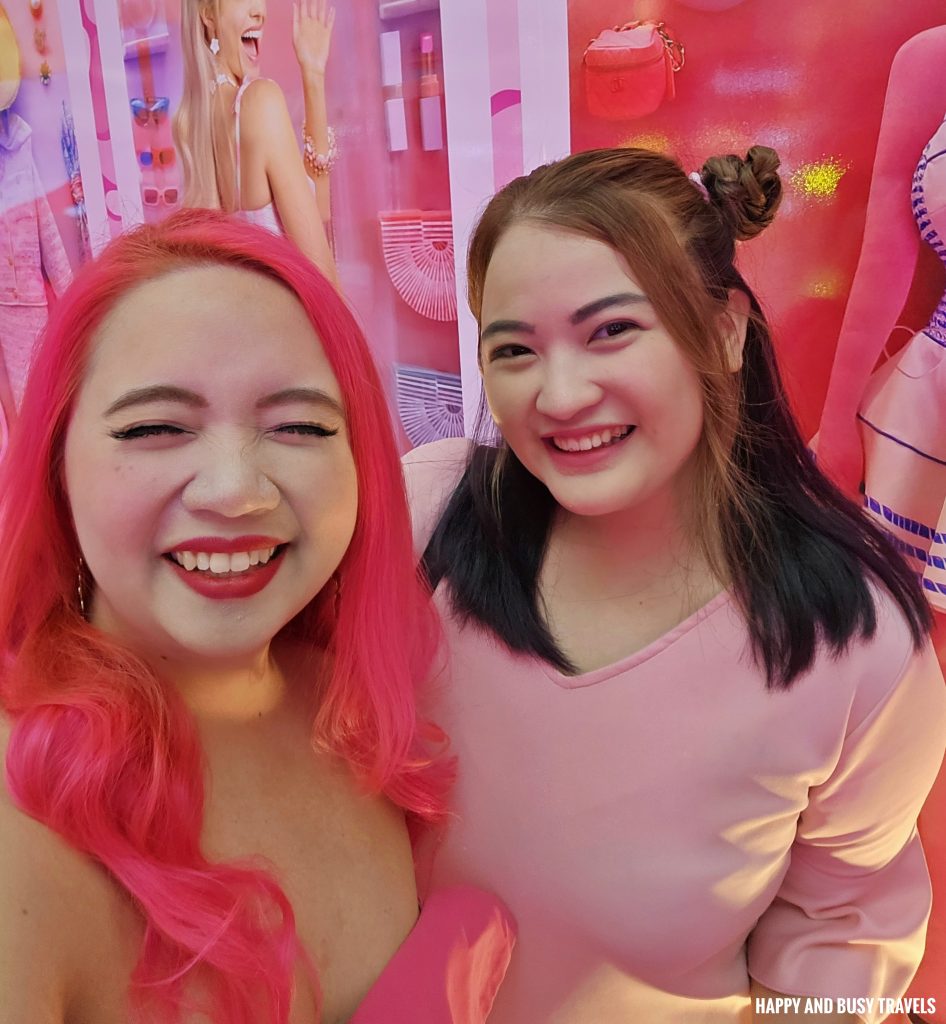 Next, I'm with Leo My, Em (Kaem Tayo), and Dr. Yu. I would like to thank Em and Leo for sending the invitation for this event.
I also saw Sherman Gamboa who is the main source person for every pageants.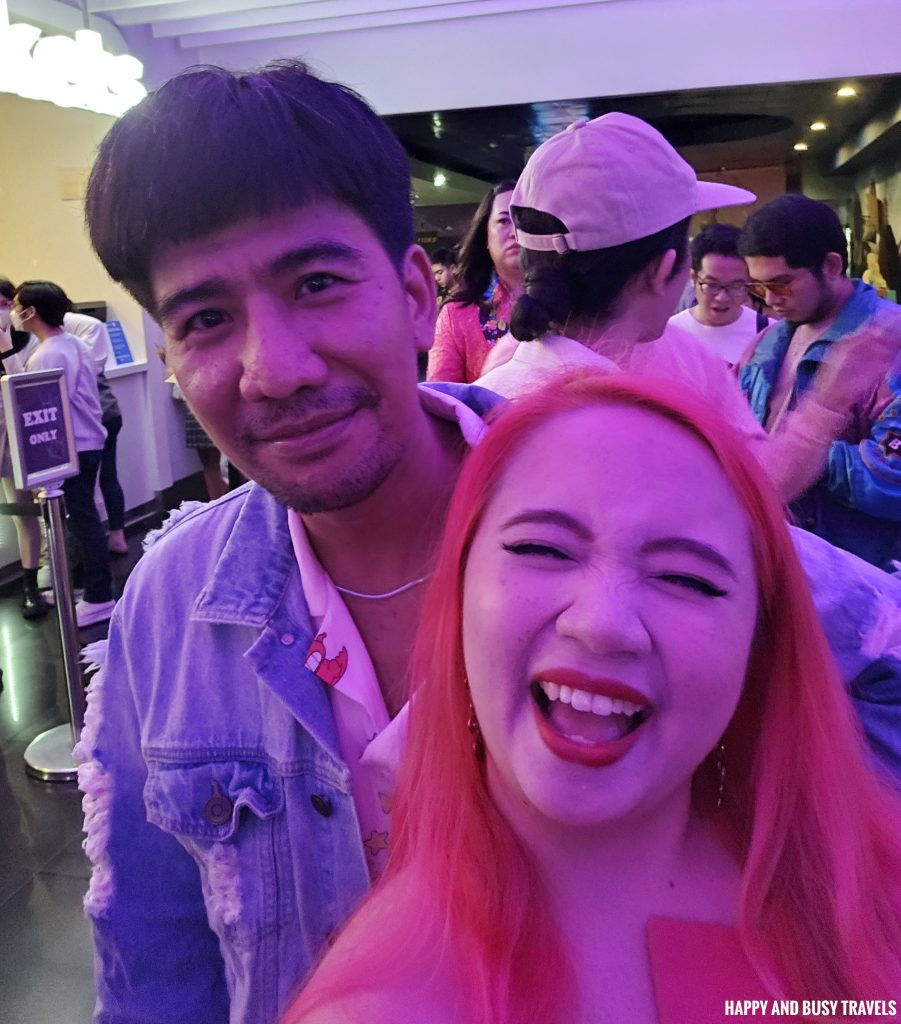 Here's Nanay Jecka again, and this time together with Dan.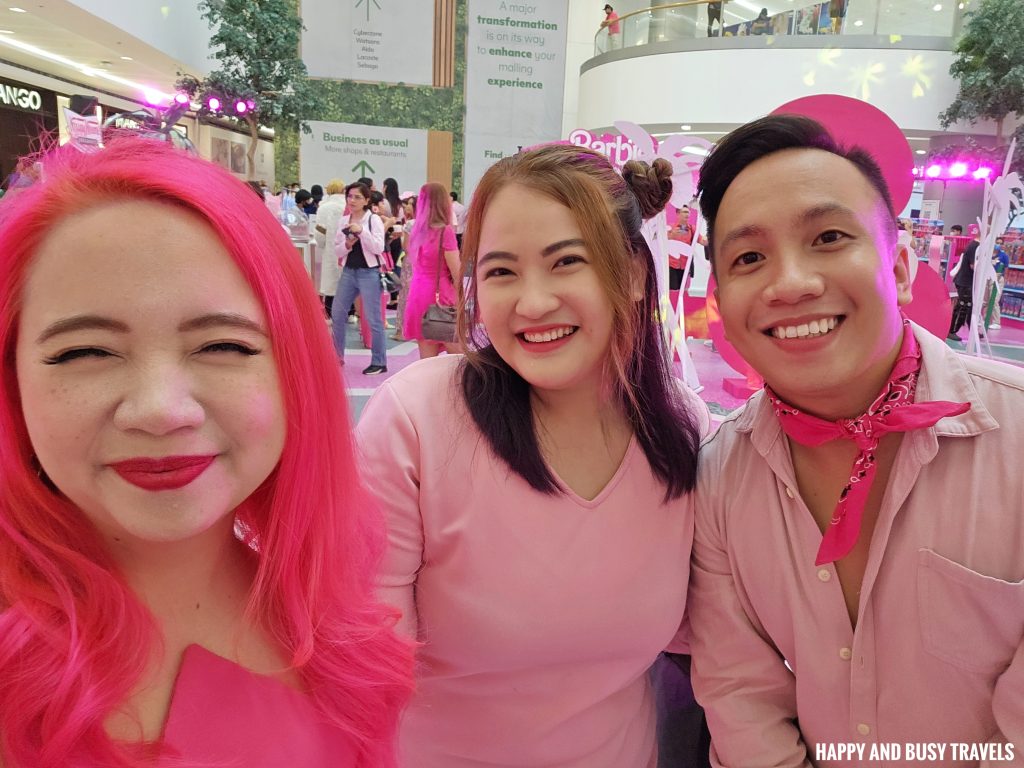 Finally, I also took a selfie with Chucky Hits, and with Em and Dr. Yu again.
Happy and Busy Travels for Barbie the Movie Premier Night
I'll give e a perfect score for this event because I really love the concept, and the design, and the whole event is well organized. I may be a little bit biased because I love pink!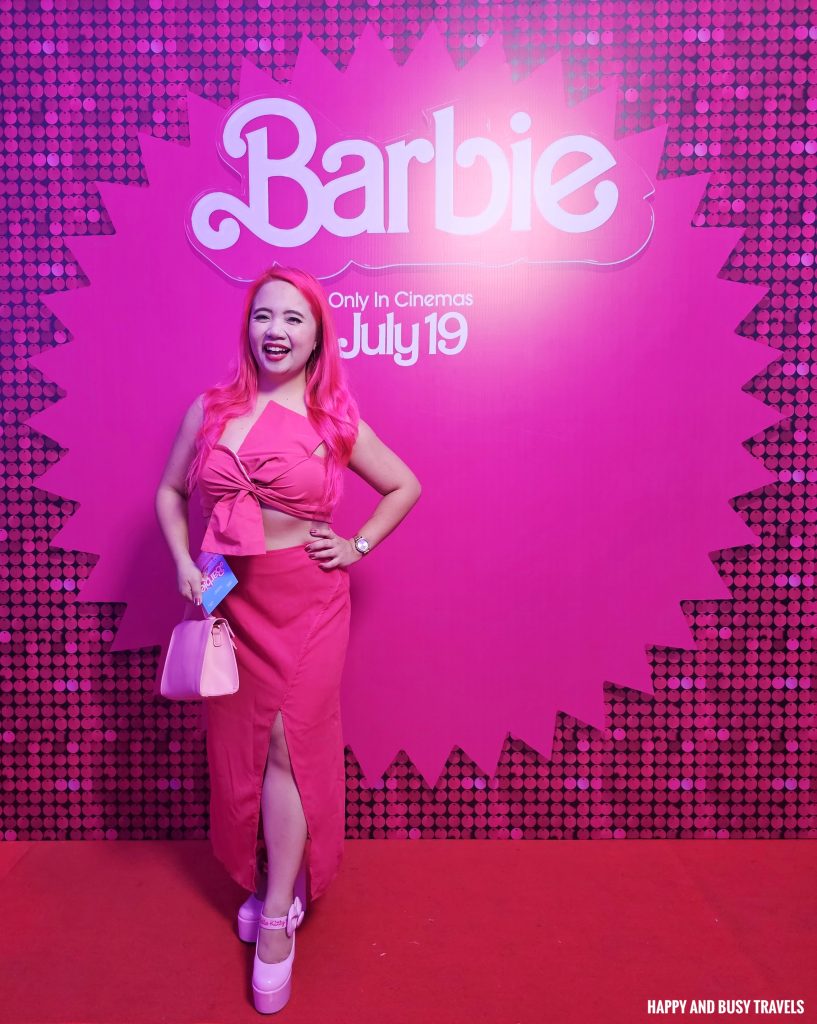 More exciting event reviews are at https://happyandbusytravels.com/category/event/ so do not forget to check it out!
Like! Follow! Subscribe! to our social media accounts: