Lok Kawi Wildlife Park
One of the top tourist spots in Sabah Malaysia is Lok Kawi Wildlife Park, so Busy and I went there and checked it out. It is a Zoo that showcases endemic animals (animals that can be only found in Sabah), and most of them are rescued or surrendered to them.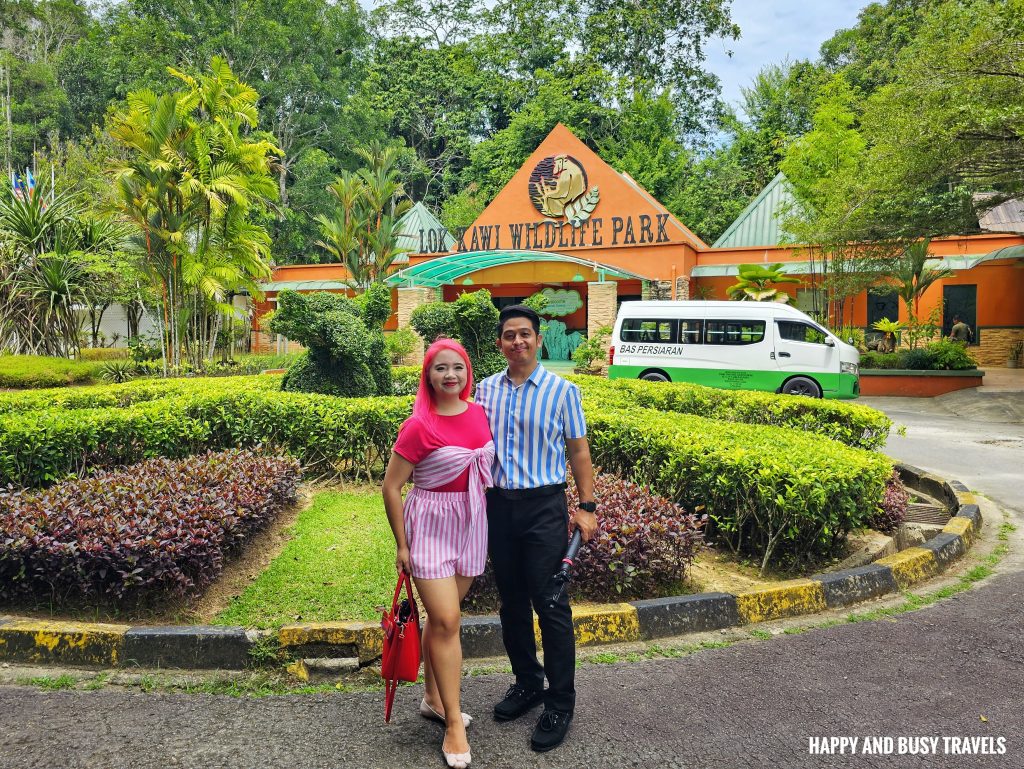 Important Information
Contact No.: +60 88 765 793 ; +60 88 765 710
Operating Hours: 9:30 AM – 5:00 PM
Time spent on the activity: 2 to 3 hours
Address: Lok kawi Putatan, 88200 Kota Kinabalu, Sabah, Malaysia
Google Maps: https:/maps.google.com/
Tour Provider: Across Borneo
Park Map of Lok Kawi Wildlife Park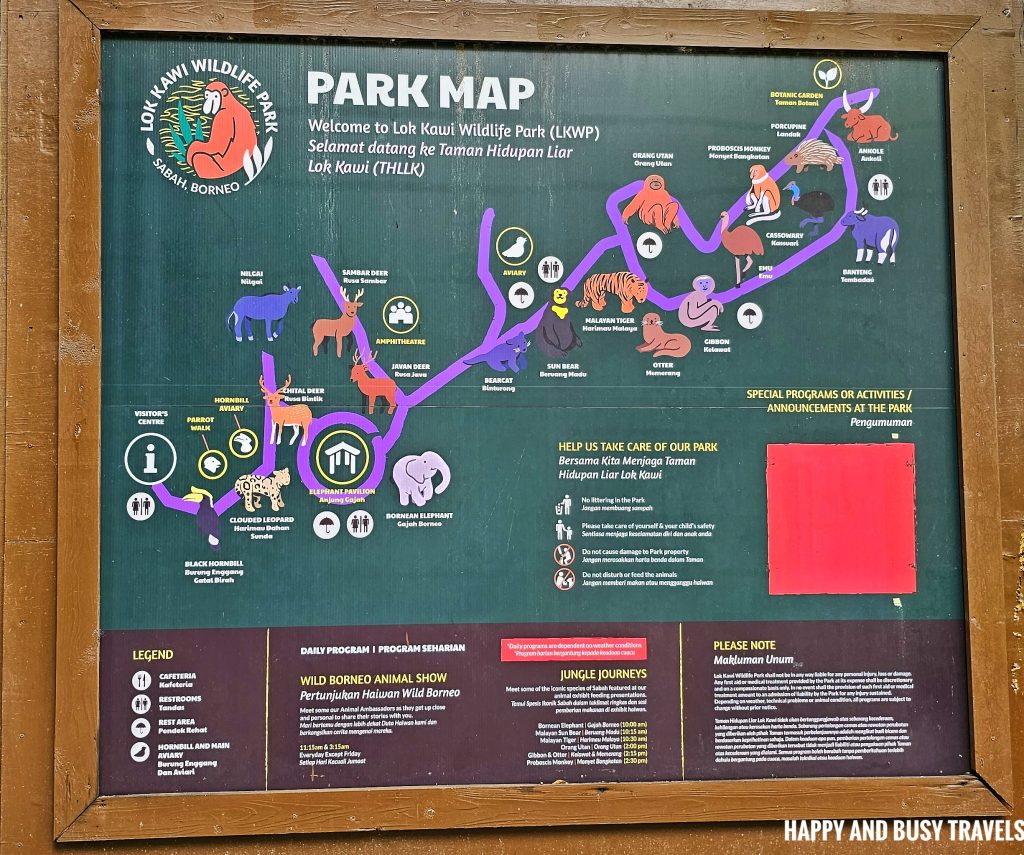 Schedule of Animal Feeding Time
There is no feeding on a Monday, so if you want to experience it you have to visit on another day.

Rates of Lok Kawi Wildlife Park

The Animals in Lok Kawi Wildlife Park
Here are the animals in the park, if you want to know more about each animal, you have to find this sign beside them.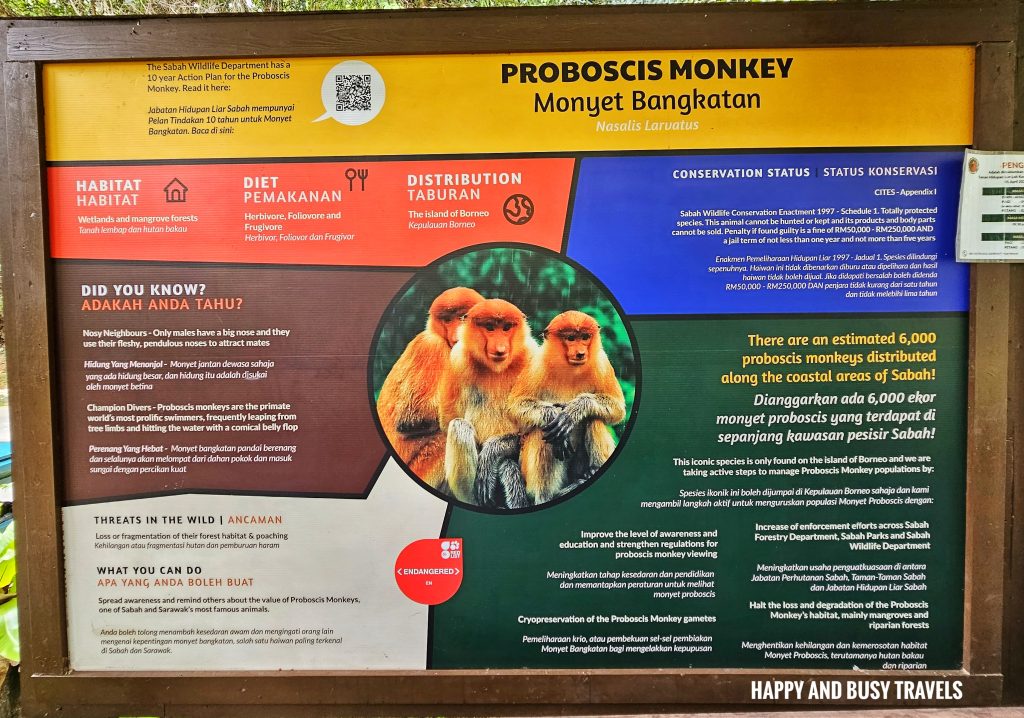 Sunda Clouded Leopard
The Sunda Clouded Leopard is tagged as vulnerable but there are still around 750 in Sabah. They differ from other cloud leopards because they have longer canine teeth and more dots in their cloud-shaped markings.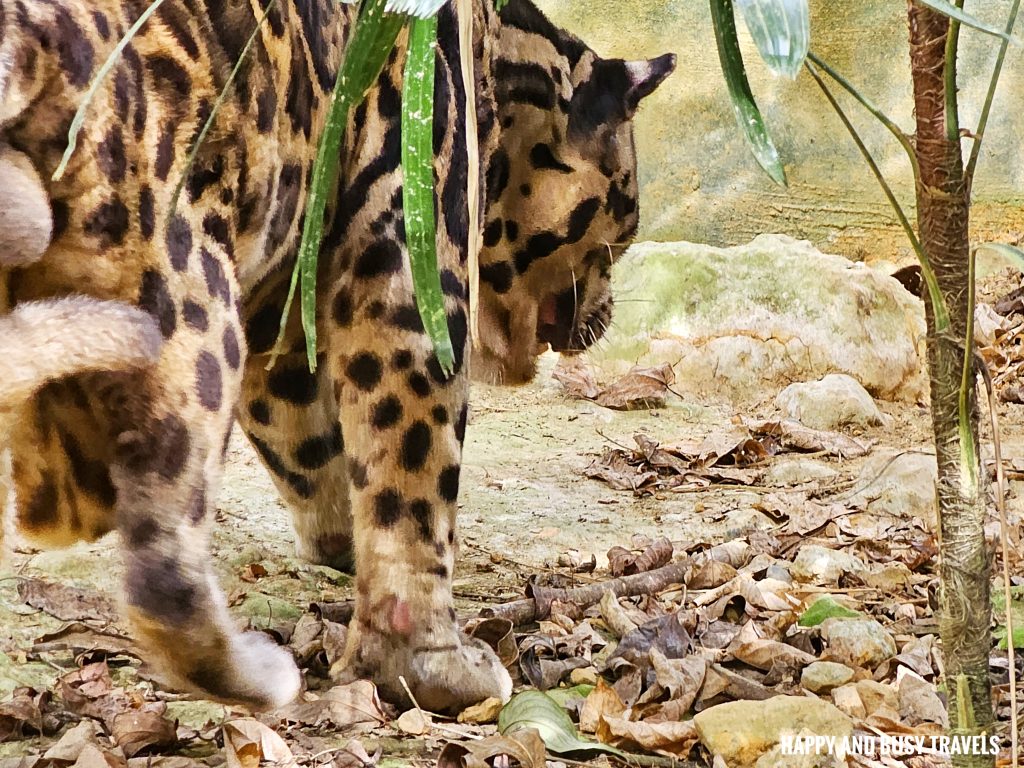 We were excited to see a Leopard that was not sleeping. It is actually going around and caressing the scratch pole. Felines usually sleep a lot, especially during the day.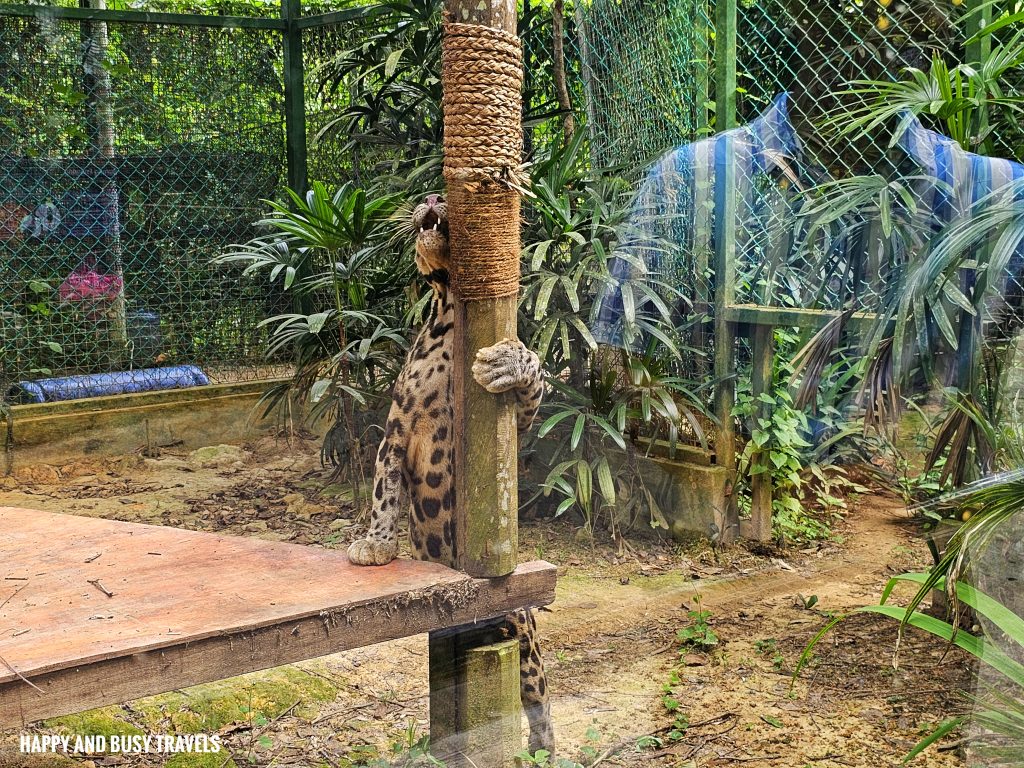 Chital Deer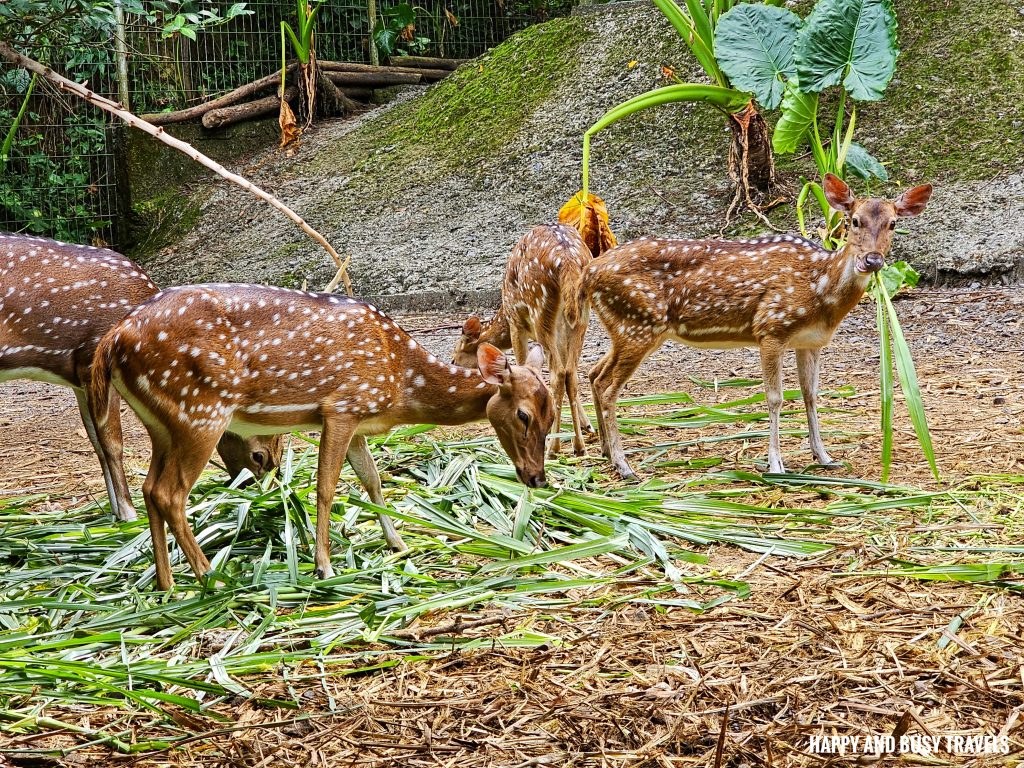 Javan Deer
There are a lot of deer in the wild which are not a concern, but these Javan Deer are tagged as vulnerable.
Bornean Elephant
Sabah has its own Elephant too, the Bornean Elephant. They are now endangered, so we must protect them.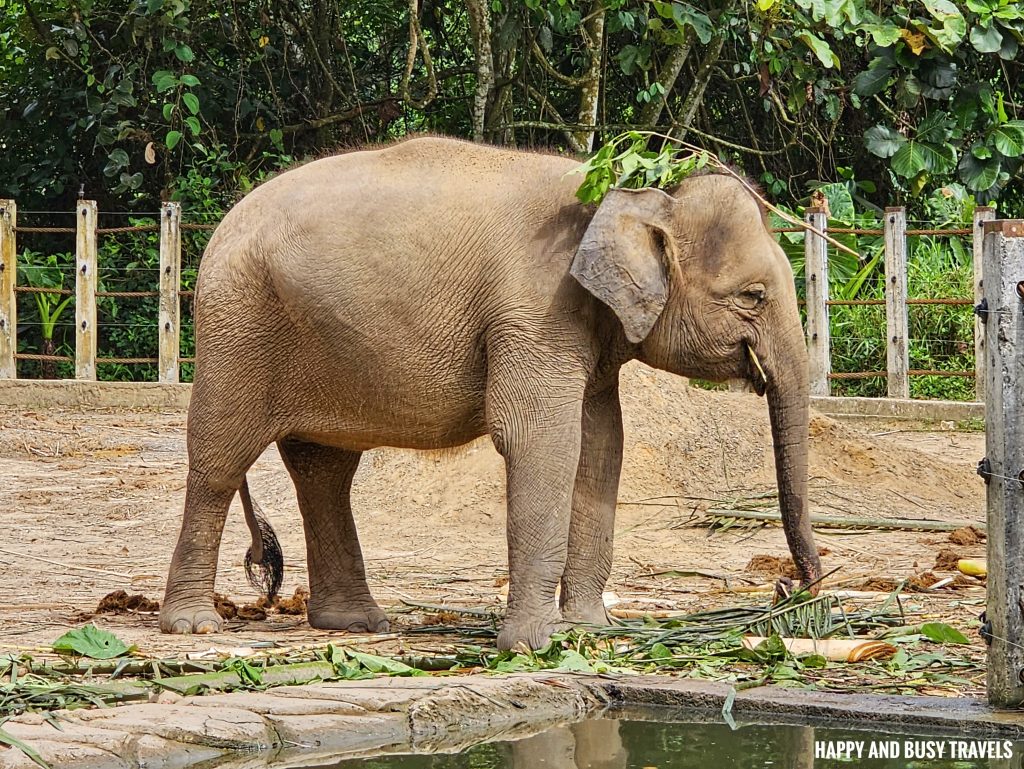 As mentioned, they are already endangered, so we were happy to see that there are baby Elephants (calf) here!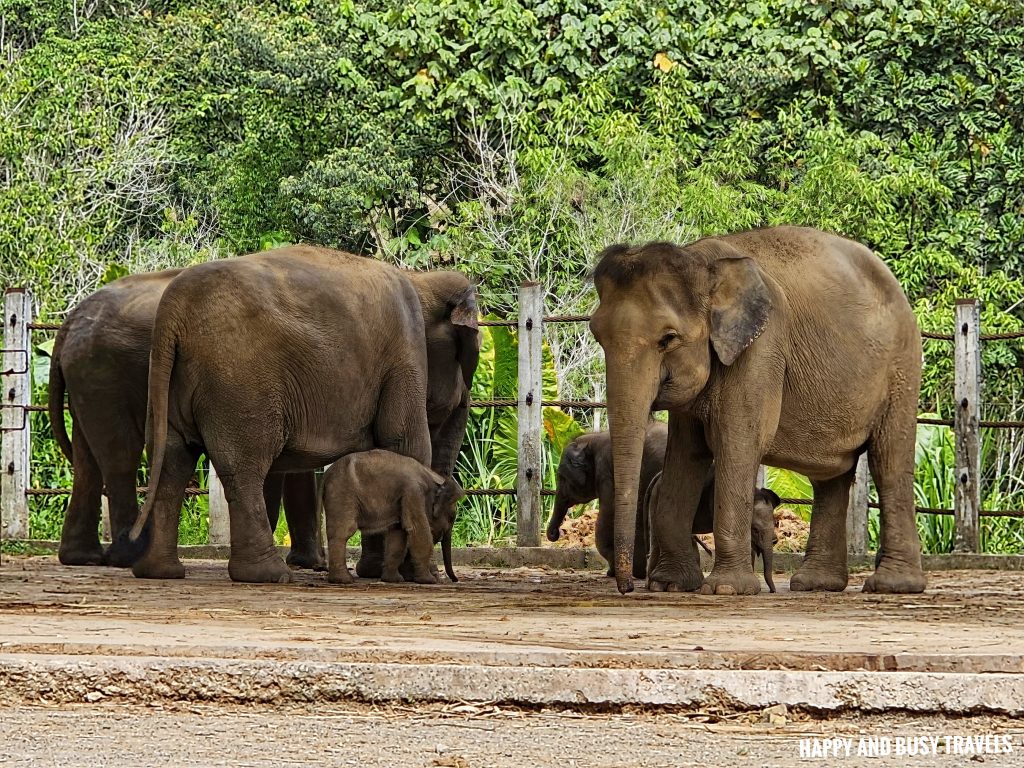 It's actually our first time to see baby Elephants personally. I think the park makes a good job of taking care and multiplying their numbers.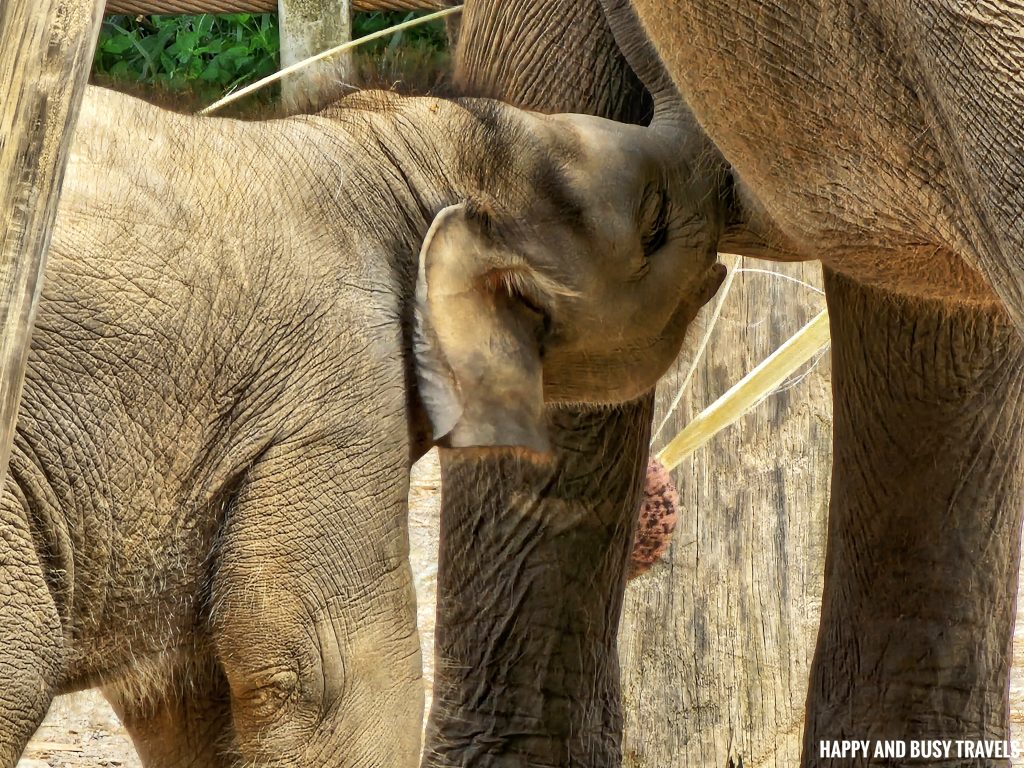 We get to see them this close while they are doing their thing.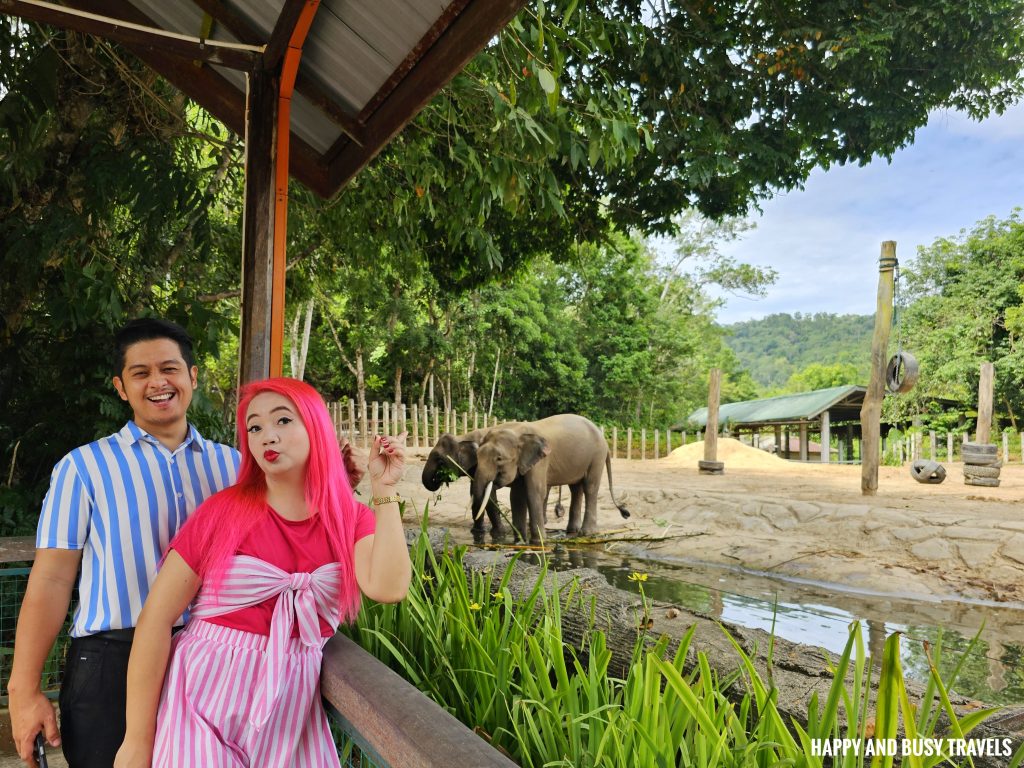 There is even a side that we get to see tehm very close, just like this playful baby Elephant.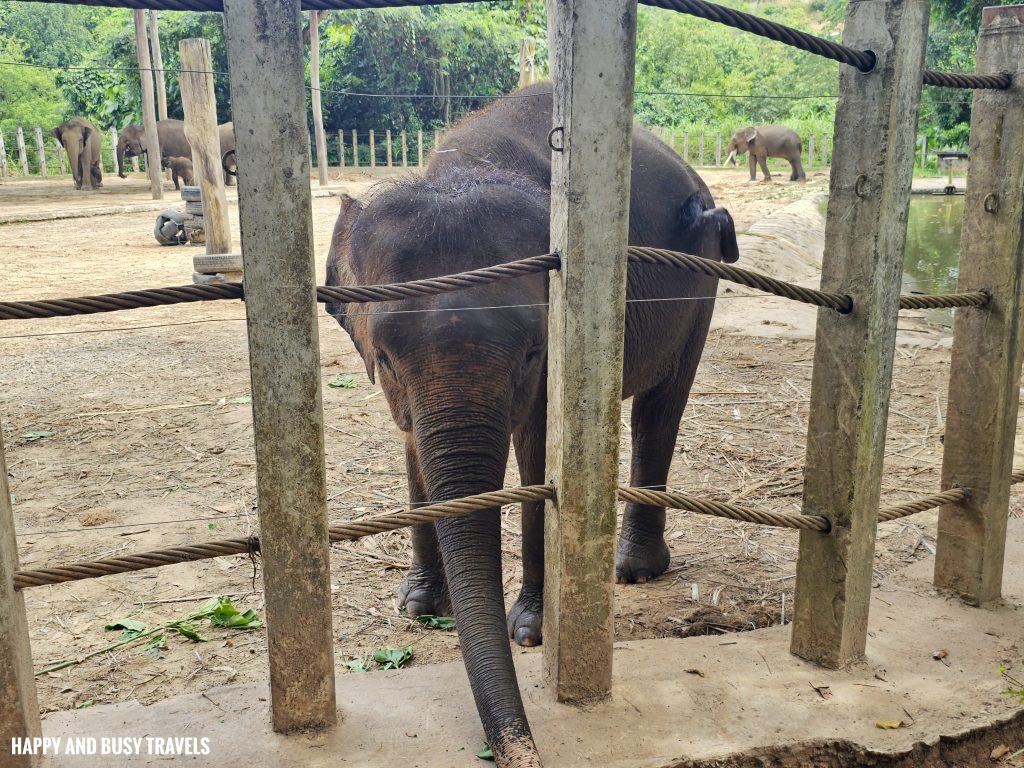 Green Winged Macau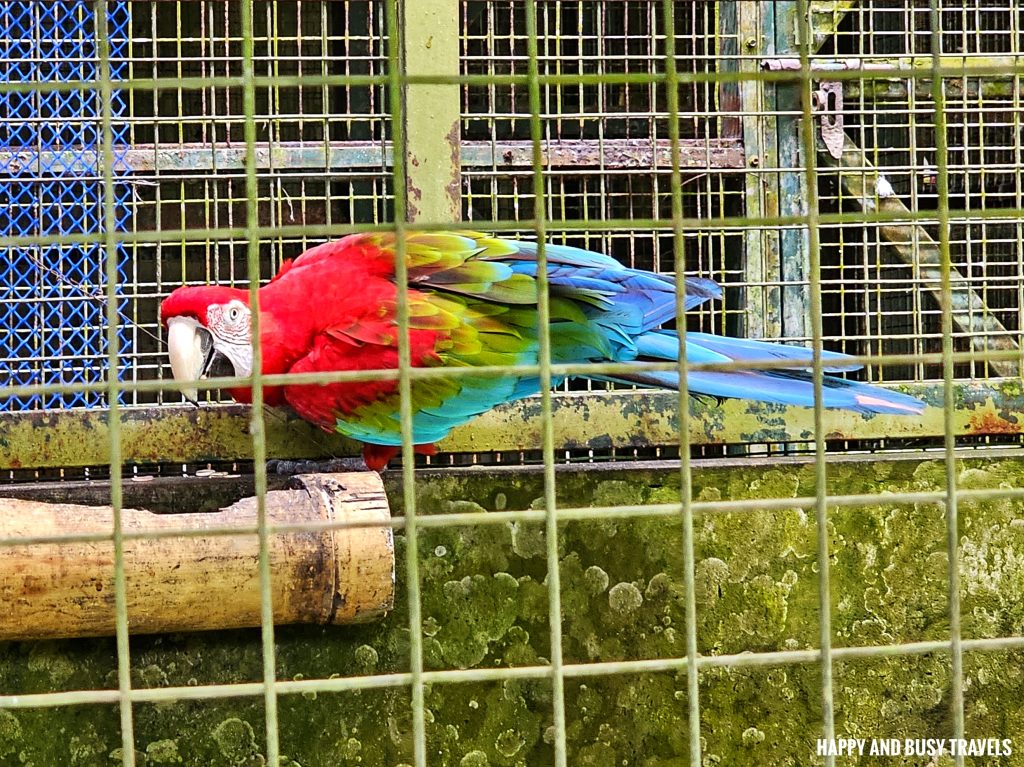 Grand Eclectus Parrot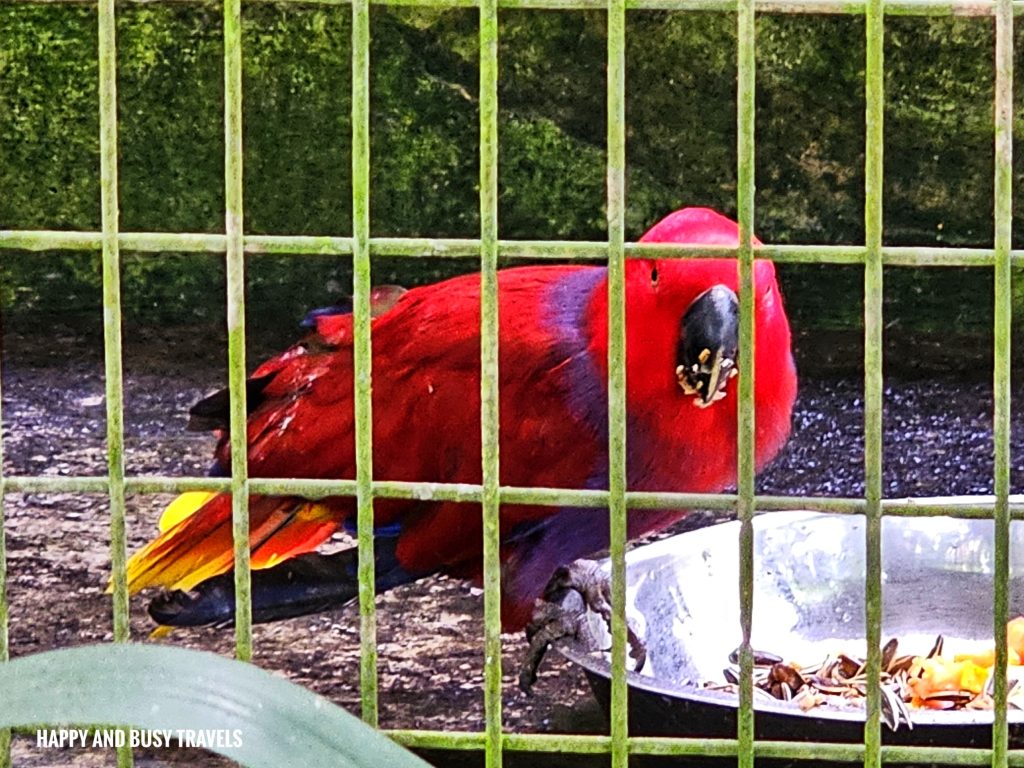 Asian Black Hornbill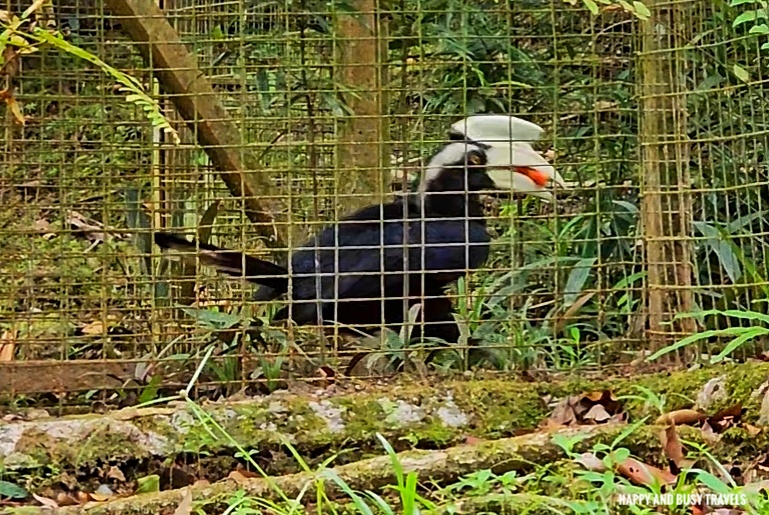 Wreathead Hornbill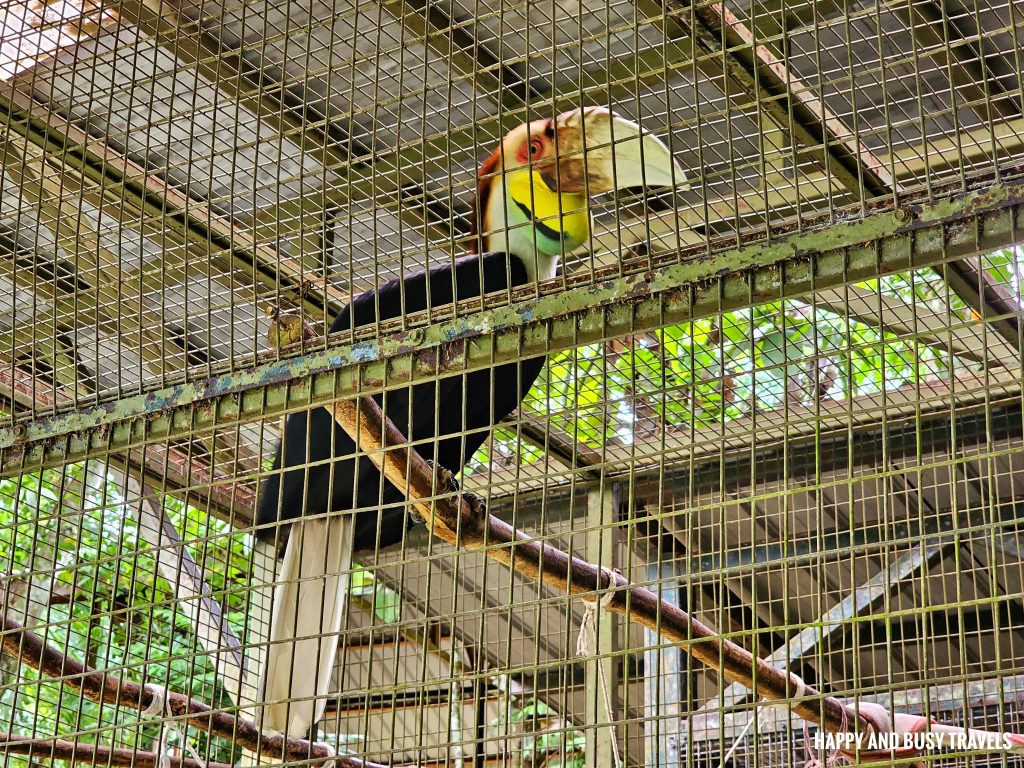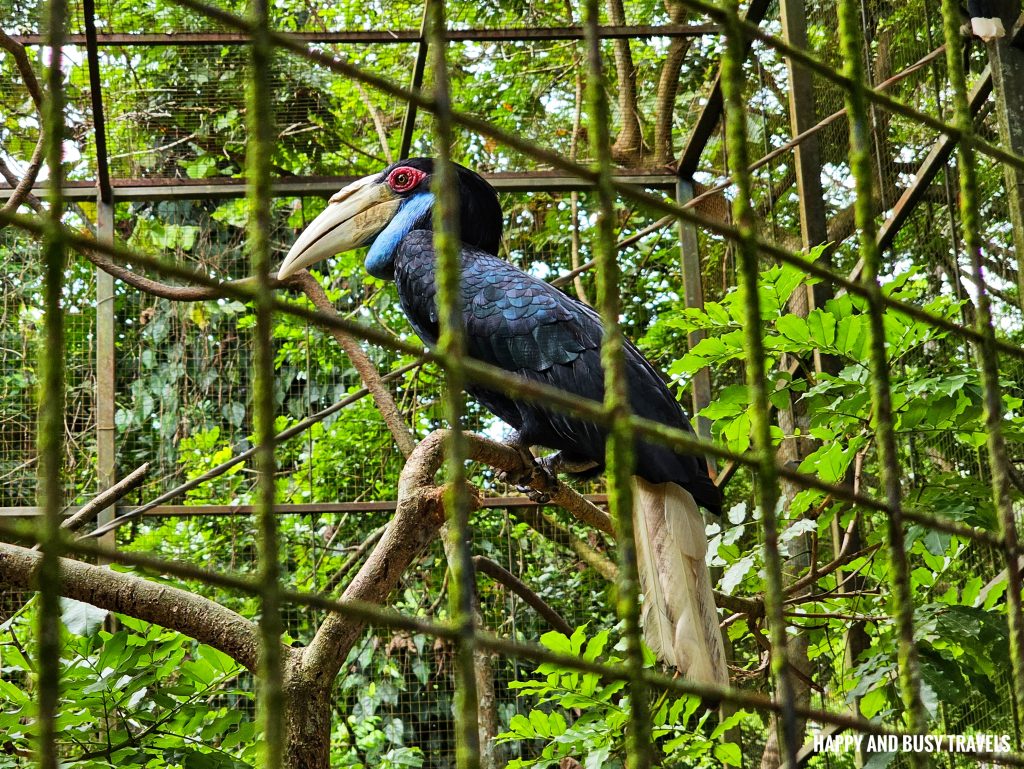 Bearcat
Bearcats are usually shy but can be aggressive when they see a threat. Their tails are long and they use it to climb trees and grip branches. They also have a distinct smell that smells like hot, buttered popcorn.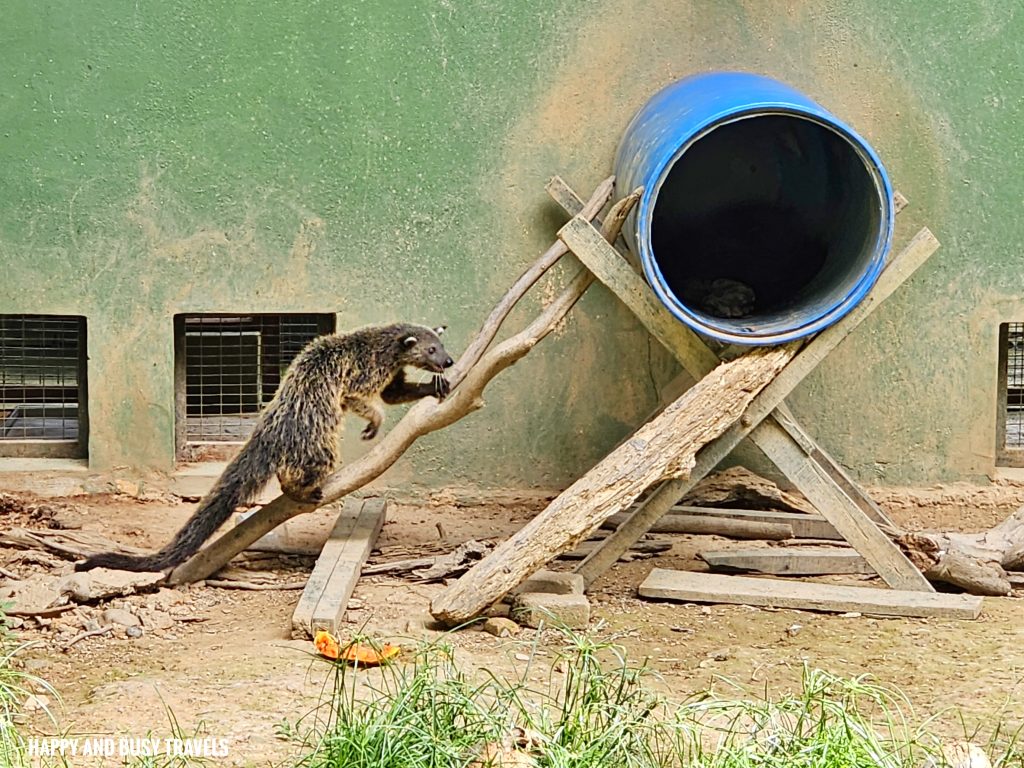 Malayan Sun Bear
The park has the smallest bear in the world, the Malayan Sun Bear. They only stand up to 1.5 meters tall, aren't they so cute?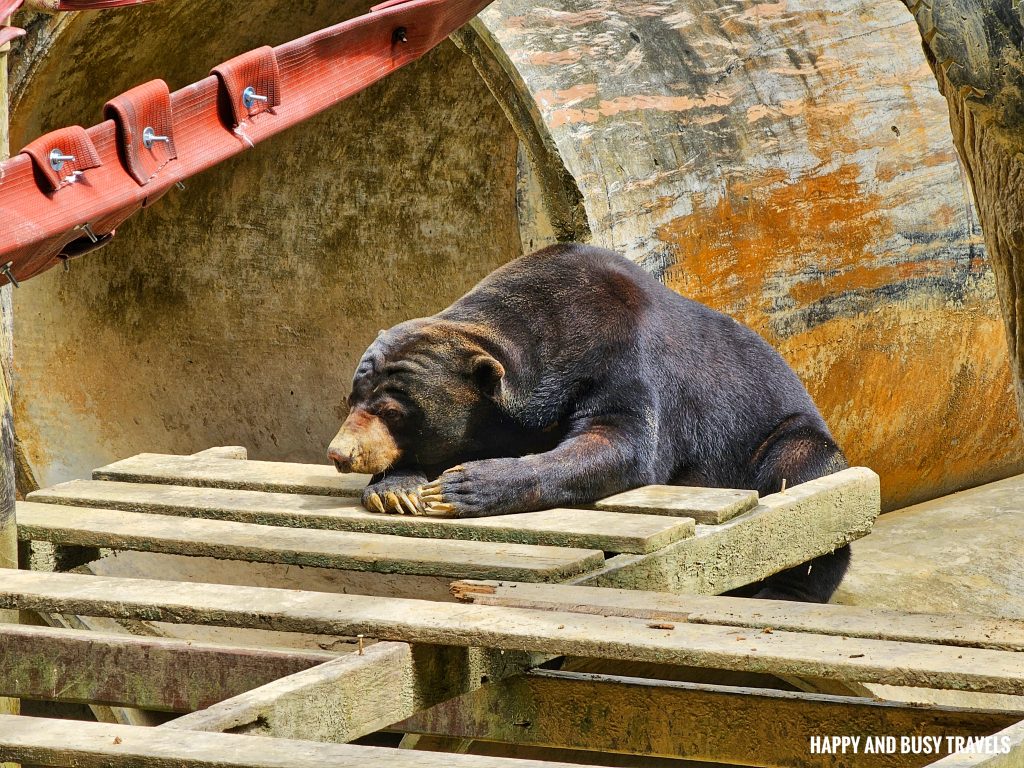 The bear in the picture above is just chilling while people are passing by while the bear in the picture below is playful, he goes up and went swimming, then roam around again.
These bears have a sun-like pendant which looks cool especially when they are standing up.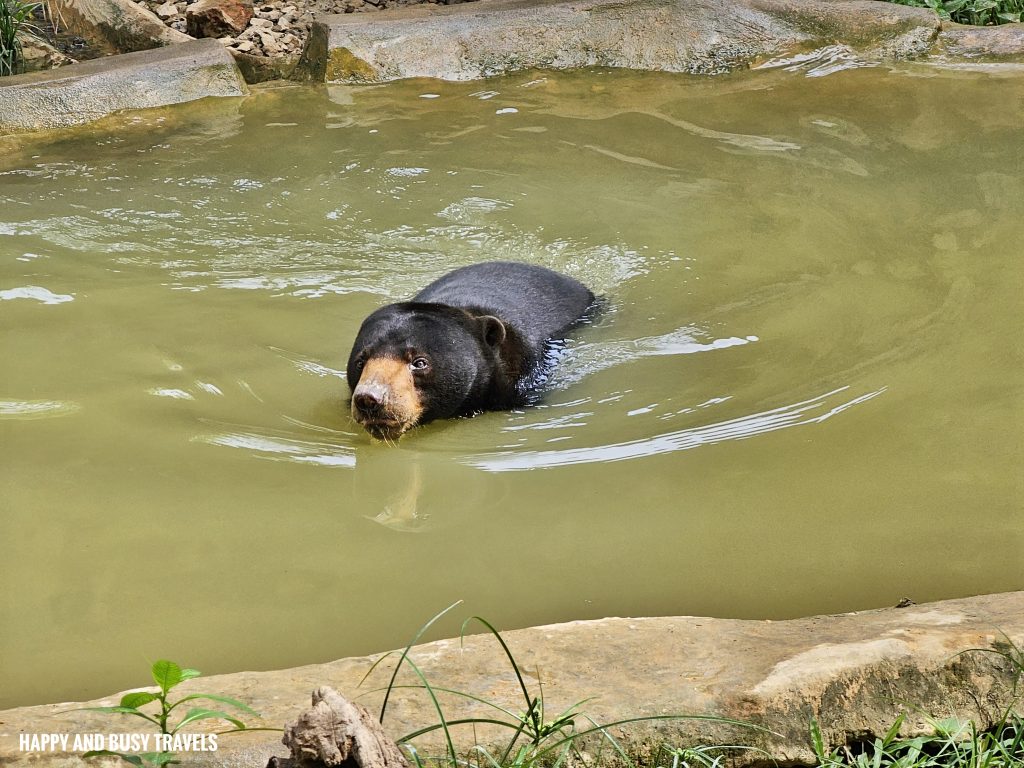 Malayan Tiger
There is also a Malayan Tiger in the park, but as you can see it is sleeping with its tongue out hahaha. It's so cute.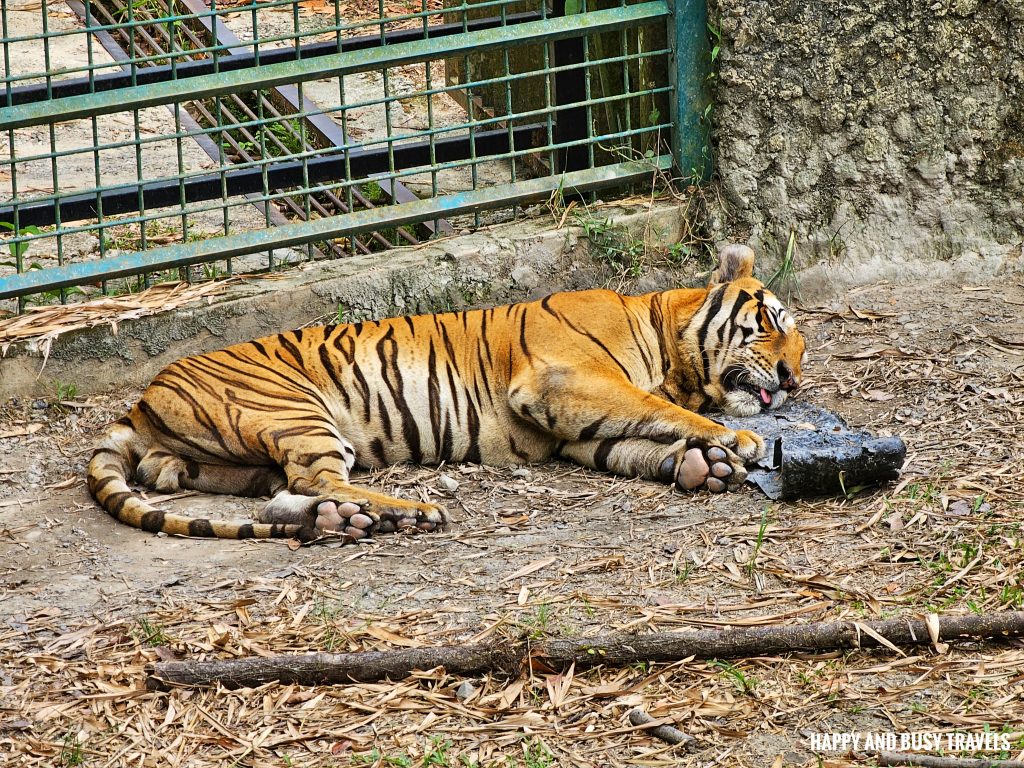 Bornean Orangutan
Here is a resting Bornean Orangutan, I think it just ate his breakfast. Bornean Orangutans are critically endangered so there are conservation efforts that are made to protect them. They usually give birth once every eight years, which is a very long time.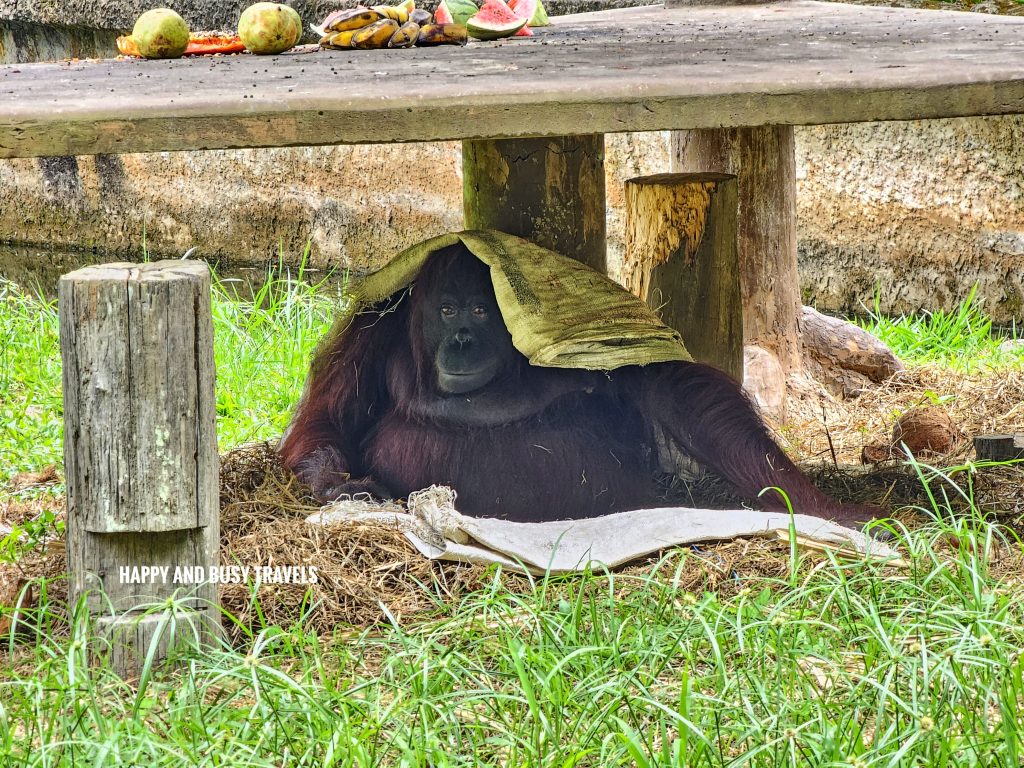 When we saw this enclosure, we were in awe because look at it, it is spacious and has a lot of obstacles that the Orangutan can enjoy.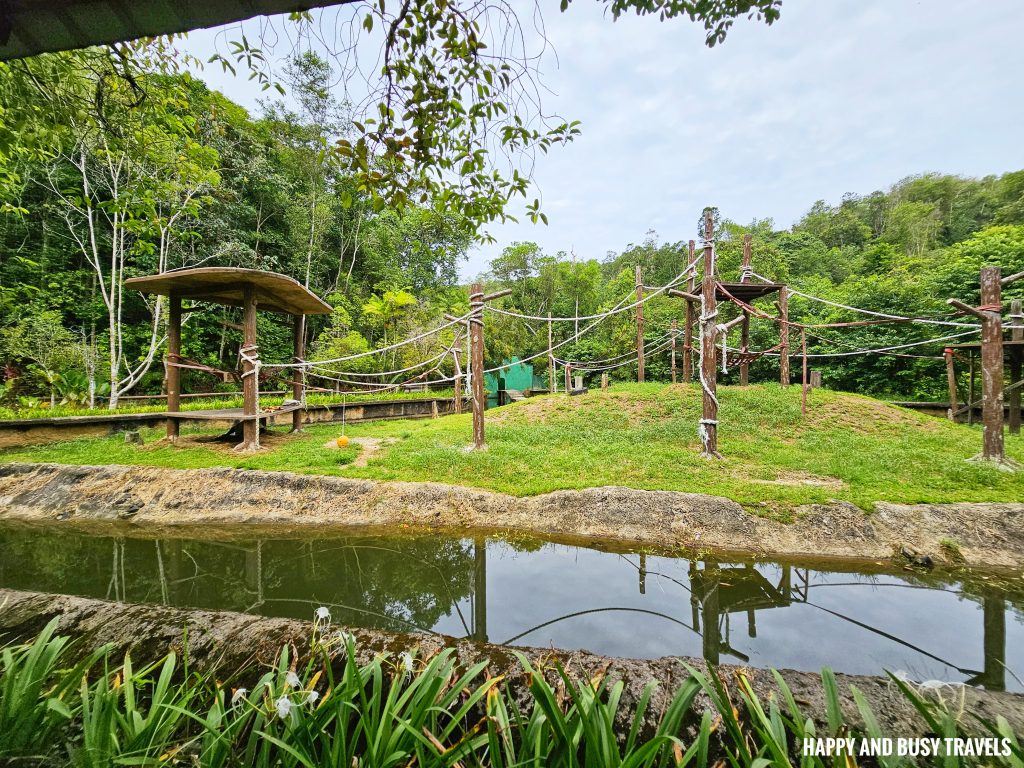 Thick Spined Porcupine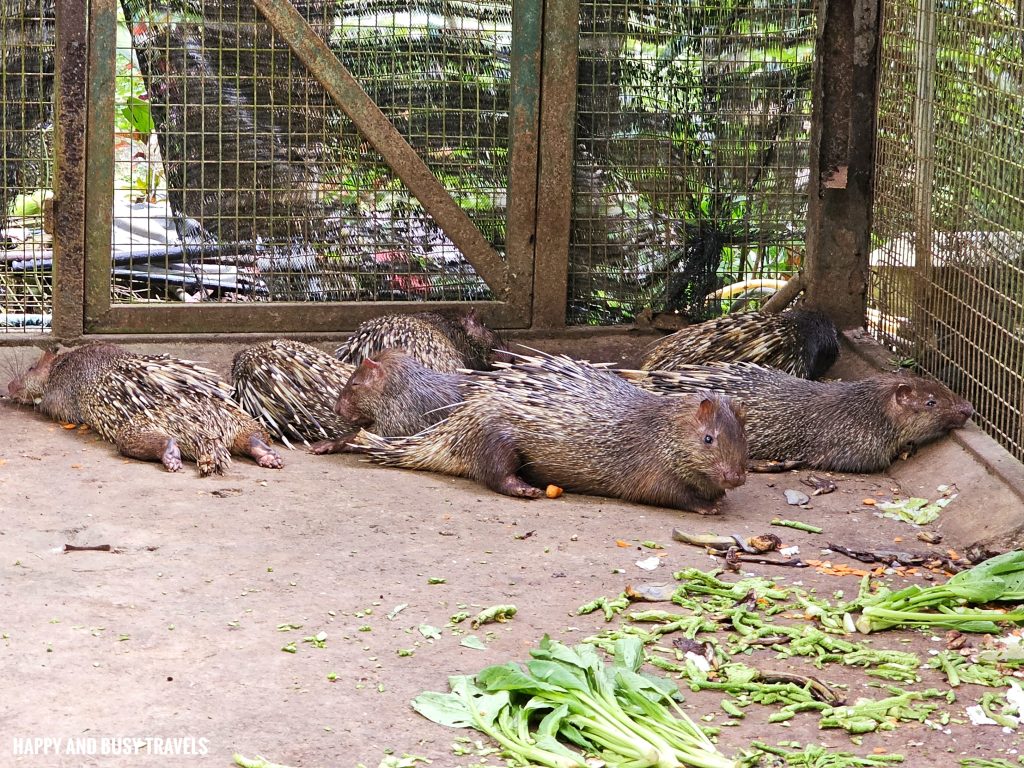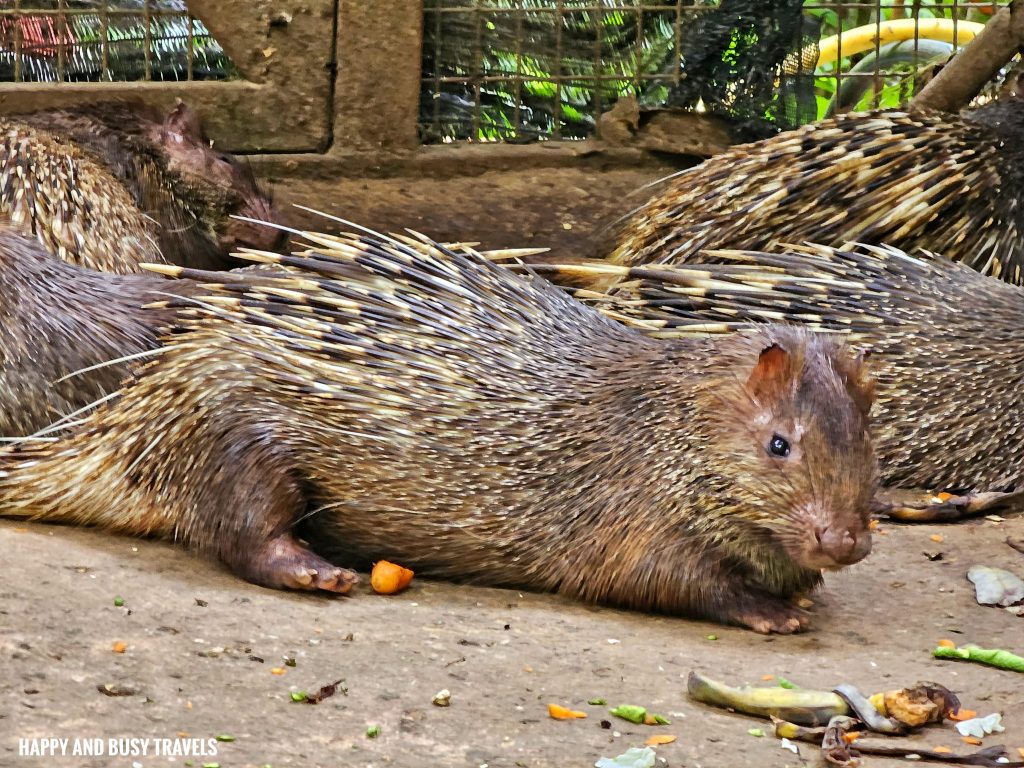 Malayan Porcupine
Malaysia has its own Porcupine too, the Malayan Porcupine.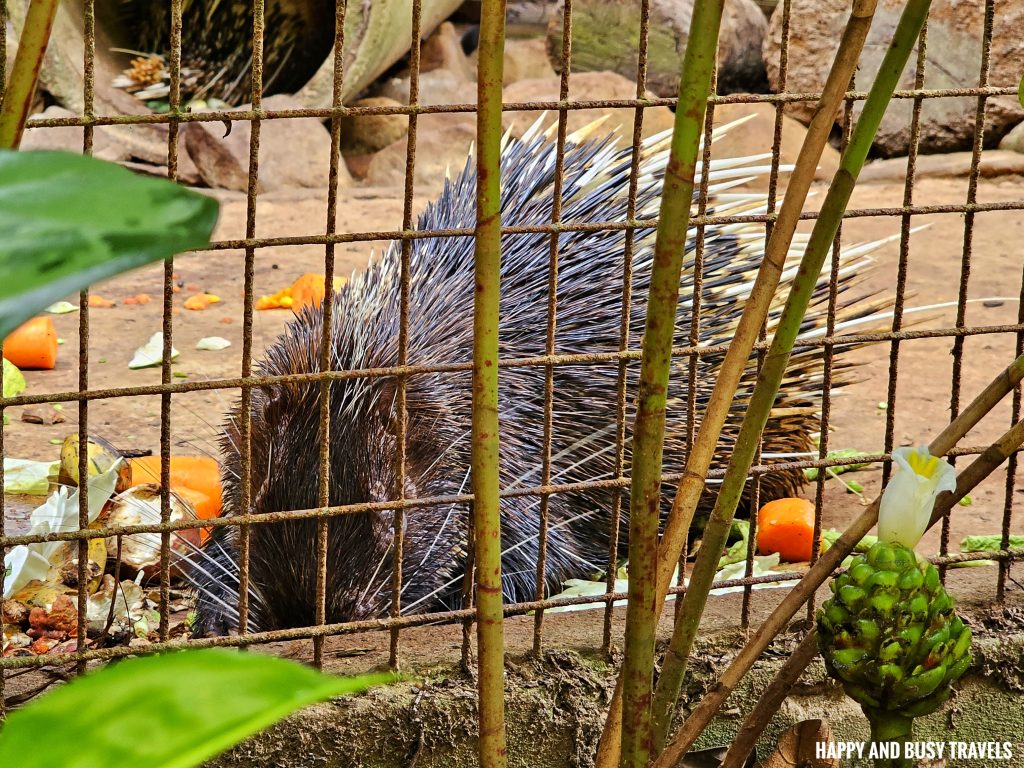 Proboscis Monkey
Finally, here is the animal that we are looking forward to seeing, the Proboscis Monkey. These monkeys can be only seen on the island of Borneo, and are critically endangered.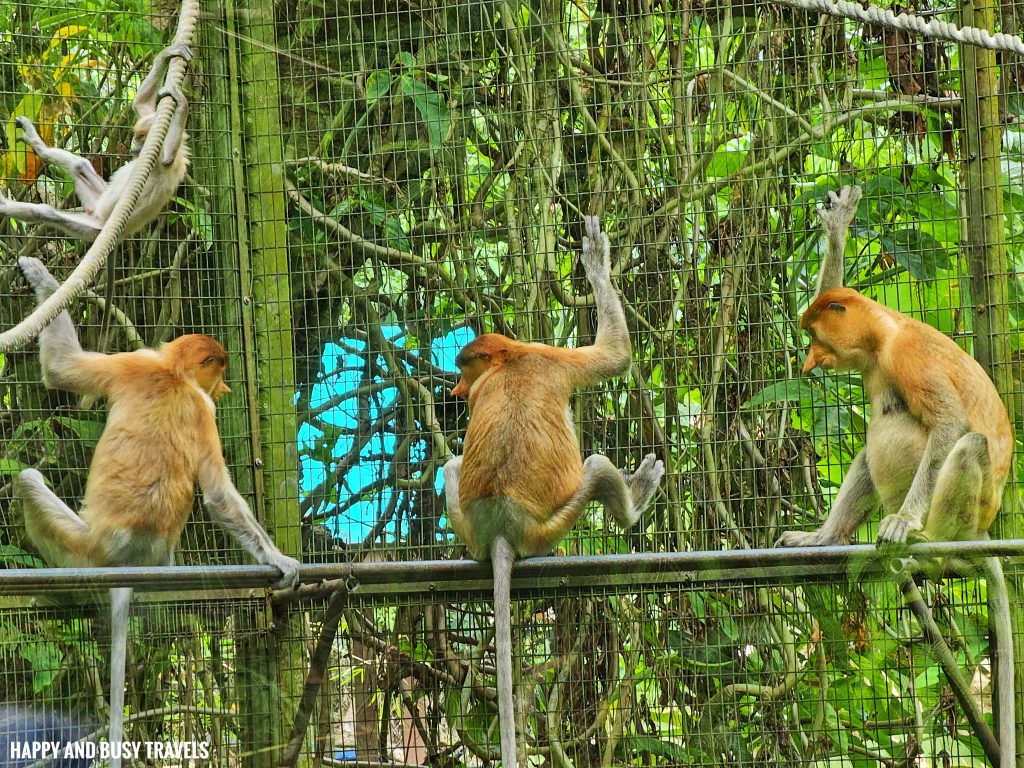 Just like the Elephants, it's nice to see that there are baby monkeys (infants).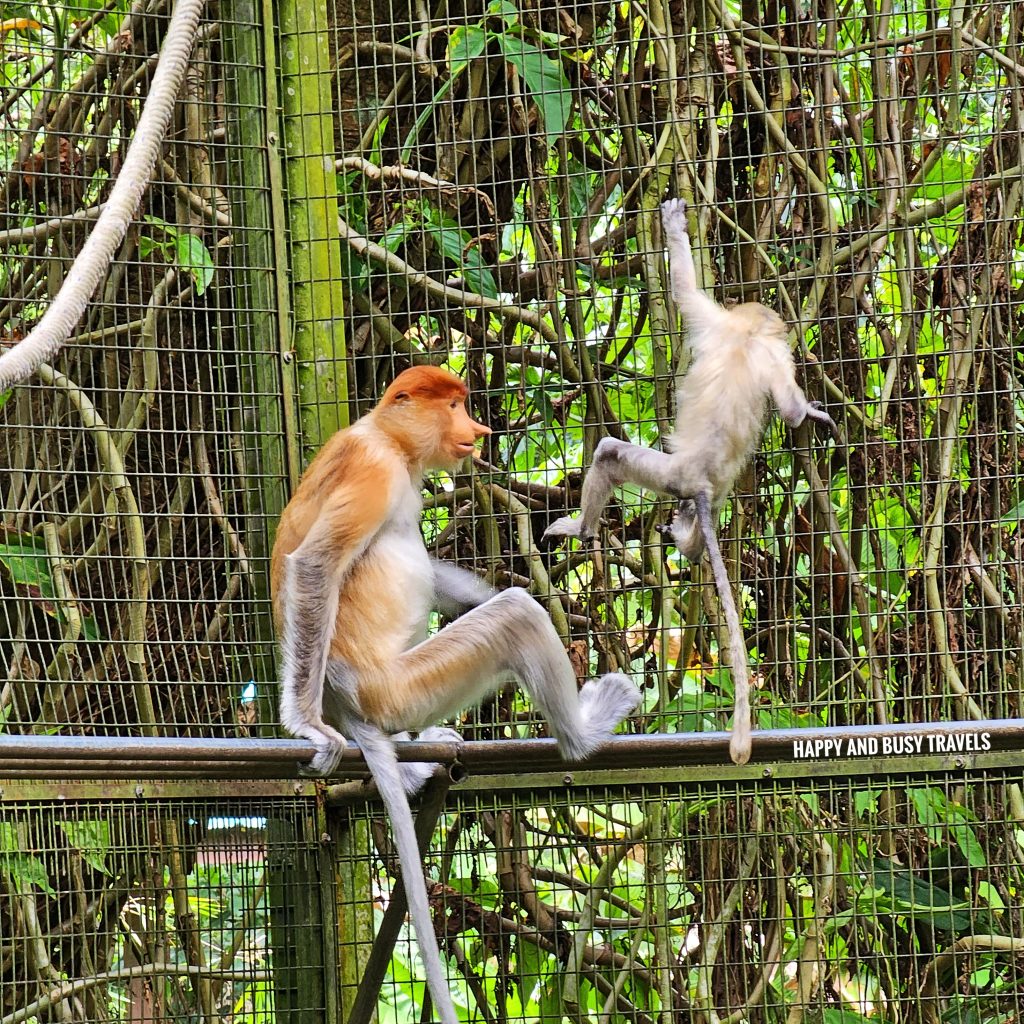 These monkeys have distinct facial features, a big nose, a weird mouth, and small eyes. By the way, only the males have a big nose which they use to attract females.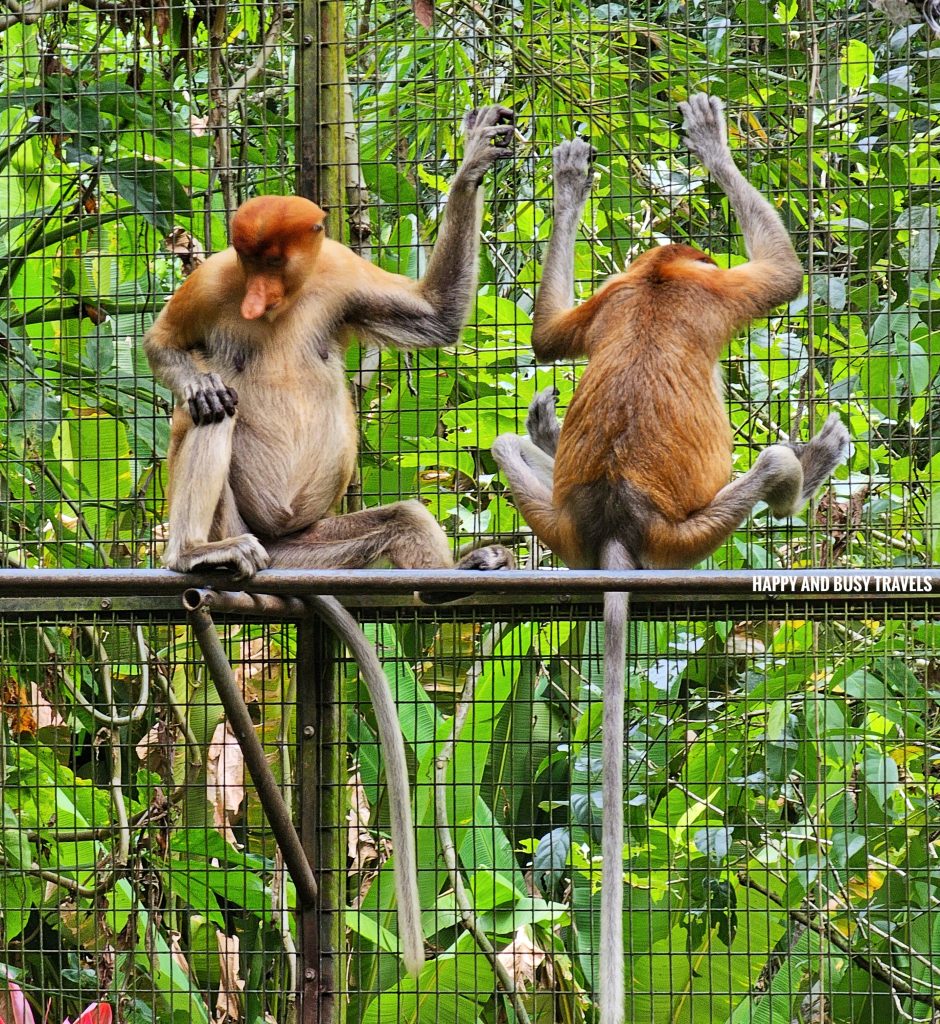 Monkeys can not swim at all, but there is an exception, these Proboscis Monkey can swim very well.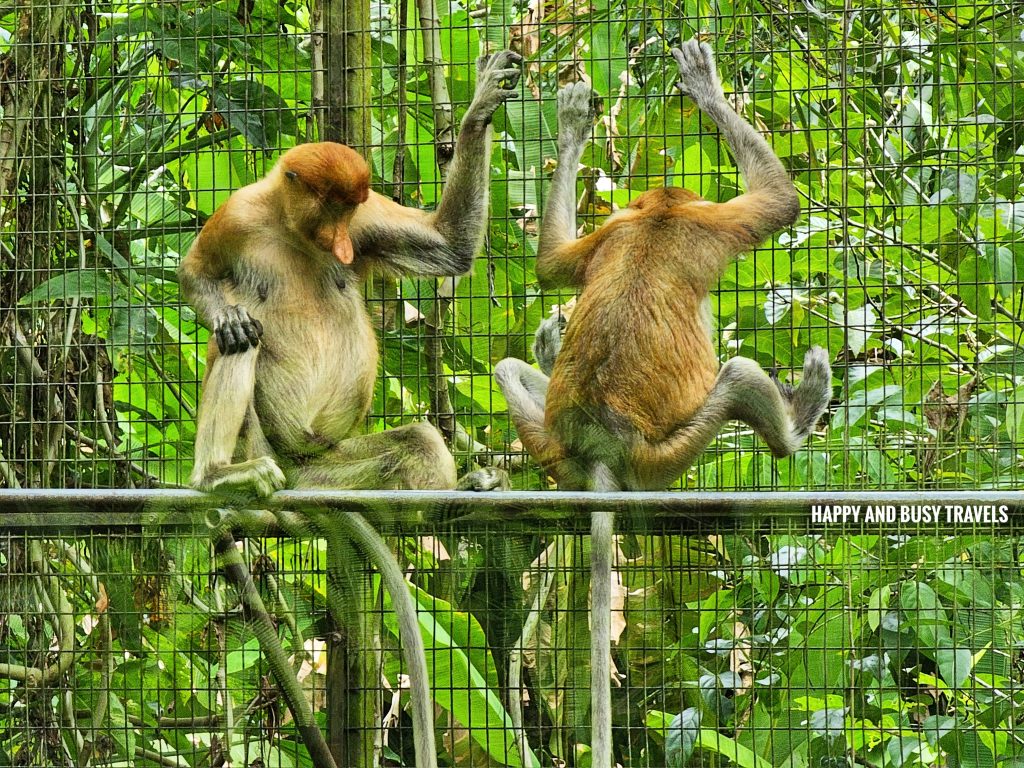 Banteng
These animals look like cows that have a lighter skin color, but they are endangered already. Only around 300 Bantengs live in Sabah as of this writing, we hope these animals can be reproduced faster.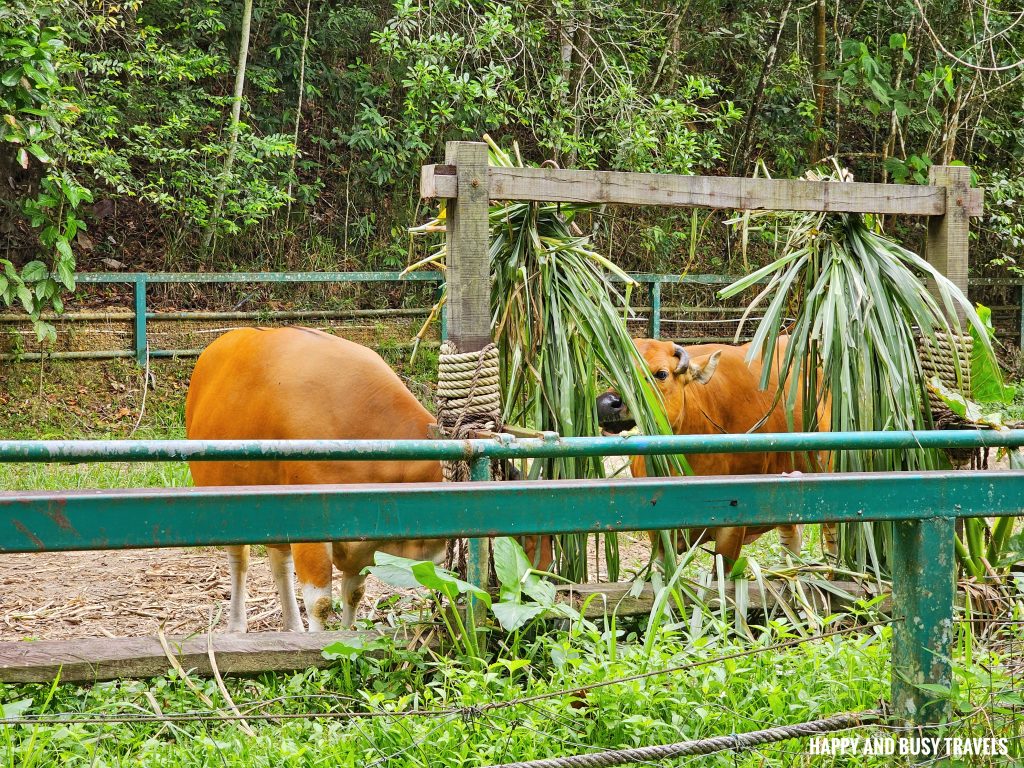 Cassowary
This is the prettiest flightless bird for me, the Cassowary. Just look at its eyes with the perfect eyelashes (that I wish I have haha), a colorful neck, and a nice coat. Unlike other animals, the bird with the brighter color is the female.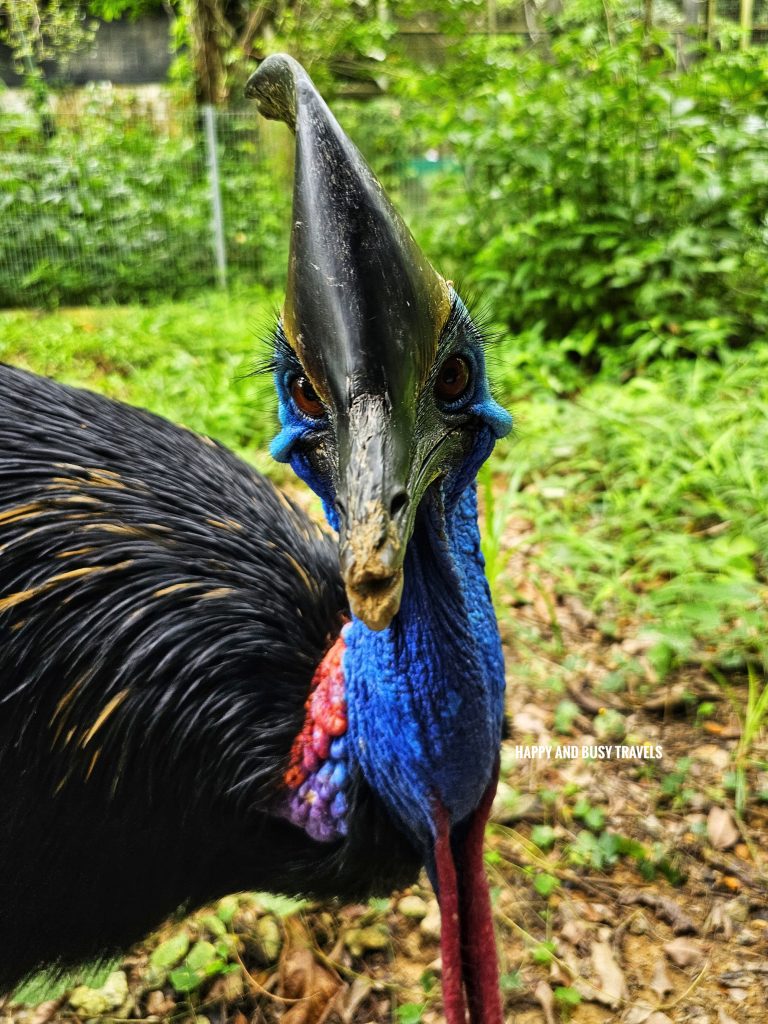 If you remember the movie "Up" the bird that is guiding the main characters there is a Cassowary.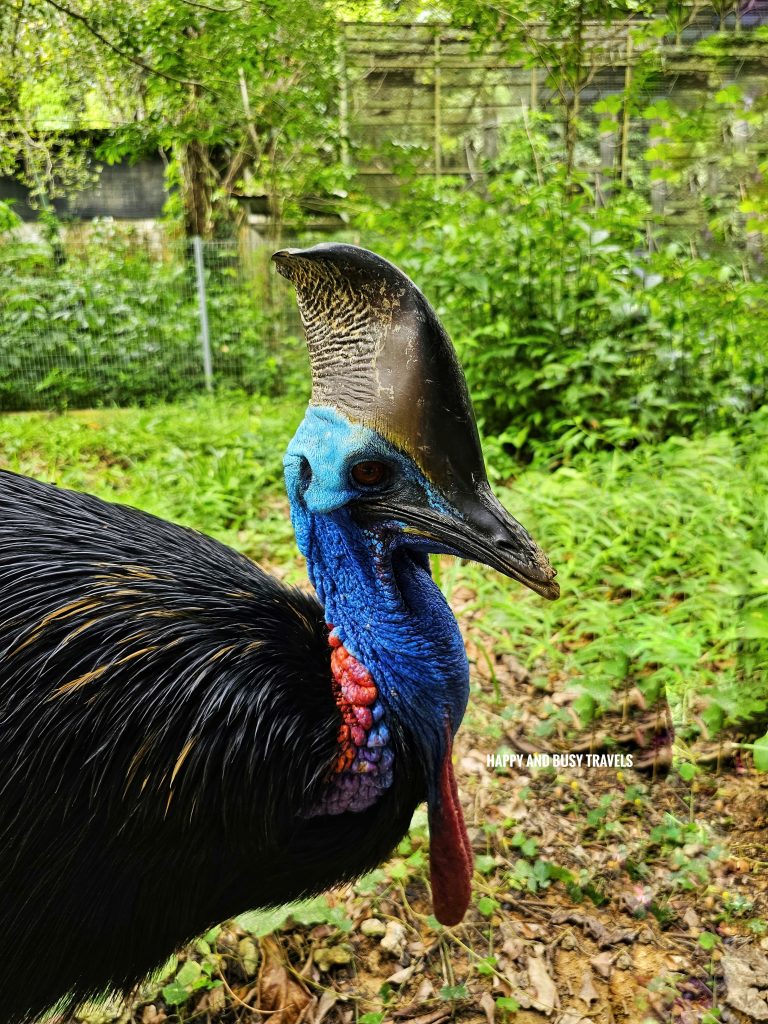 Even though it looks pretty and cute, do not pet them because these birds are labeled as "the world's most dangerous bird." With one swipe of its feet, you can be killed instantly. These birds in the park are so cute, we really want to pet them because they are also friendly. They even came close to us instantly when we arrived.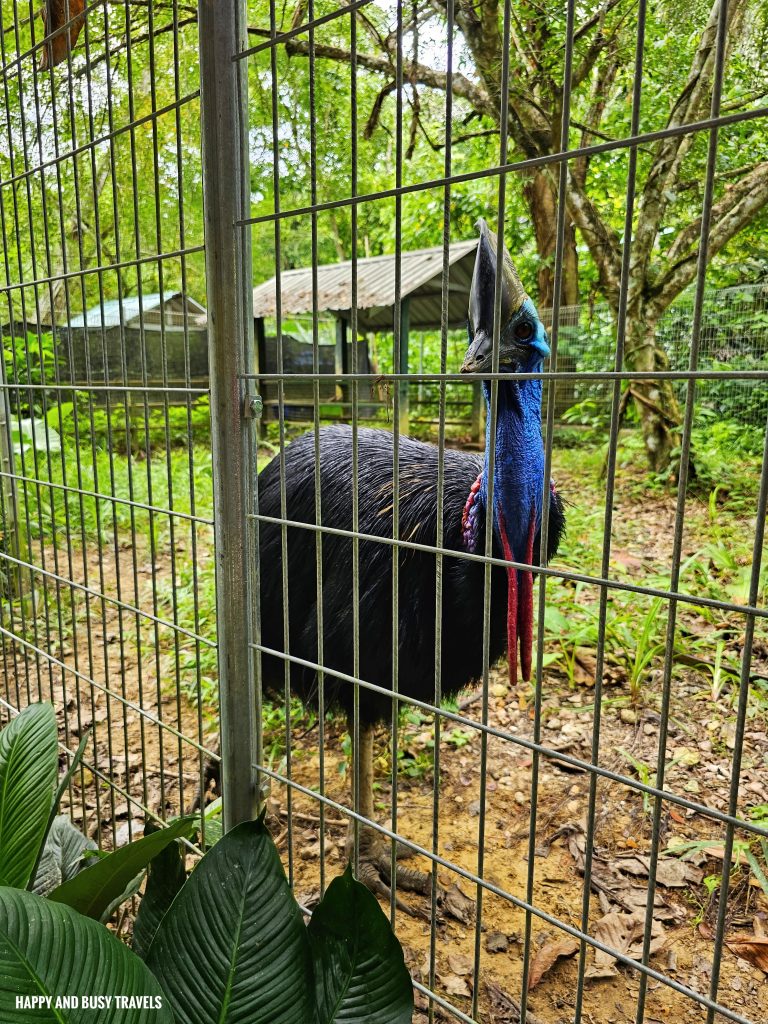 Emu
This is the Emu which is also a flightless bird. They are the second largest bird in the world, and they have two sets of eyelids, one is for blinking, and the other is for keeping out dust,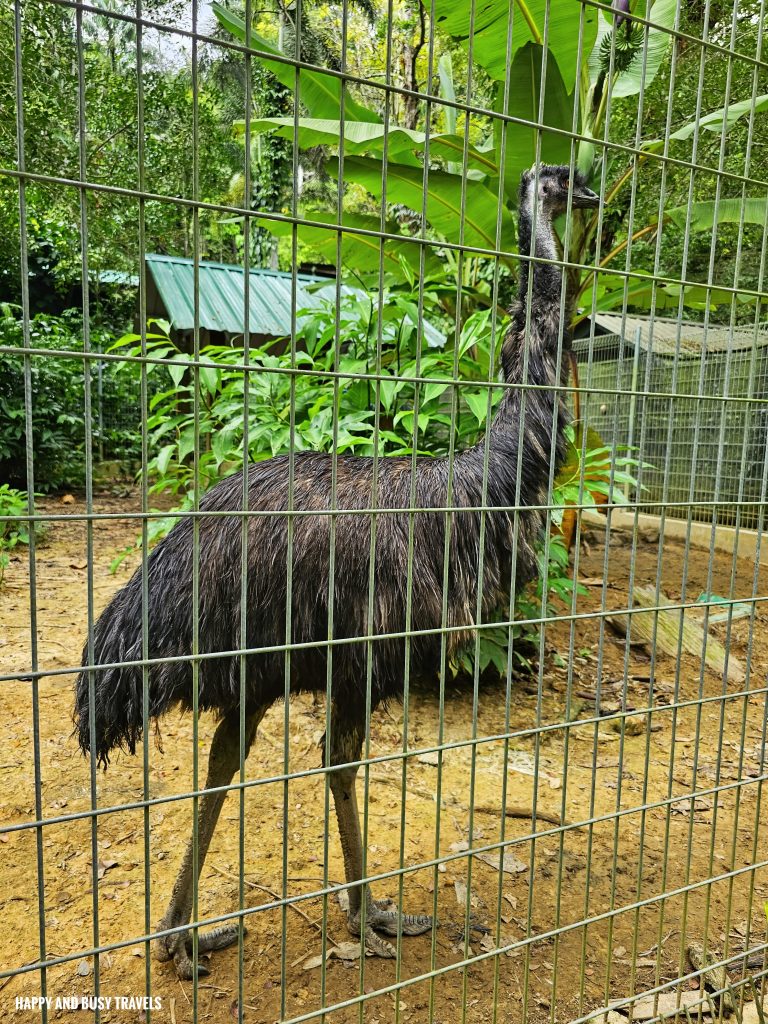 Smooth-Coated Otter
These cute creatures are Smooth-Coated Otters which are also tagged as vulnerable. Just like other animals, they also mark their territories by secreting a musky odor from their scent glands, which is called sprainting.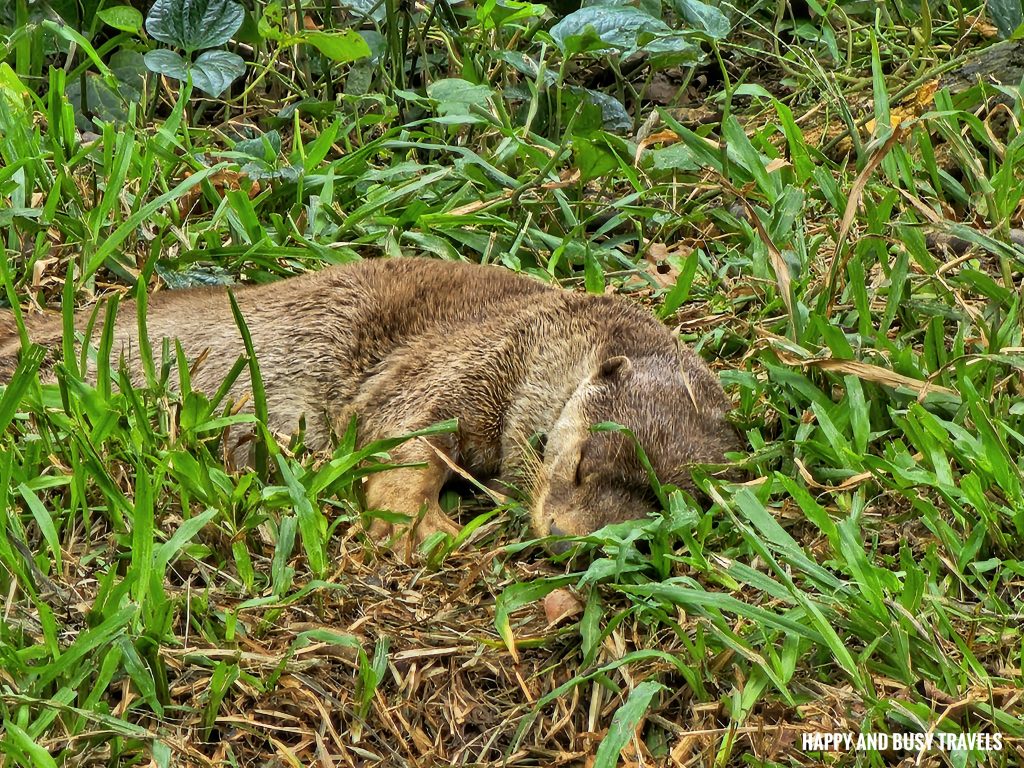 They only eat fish, and they get these by swimming upstream in a V-formation. Big fish are brought to shore, while the small fish are swallowed whole in the spot.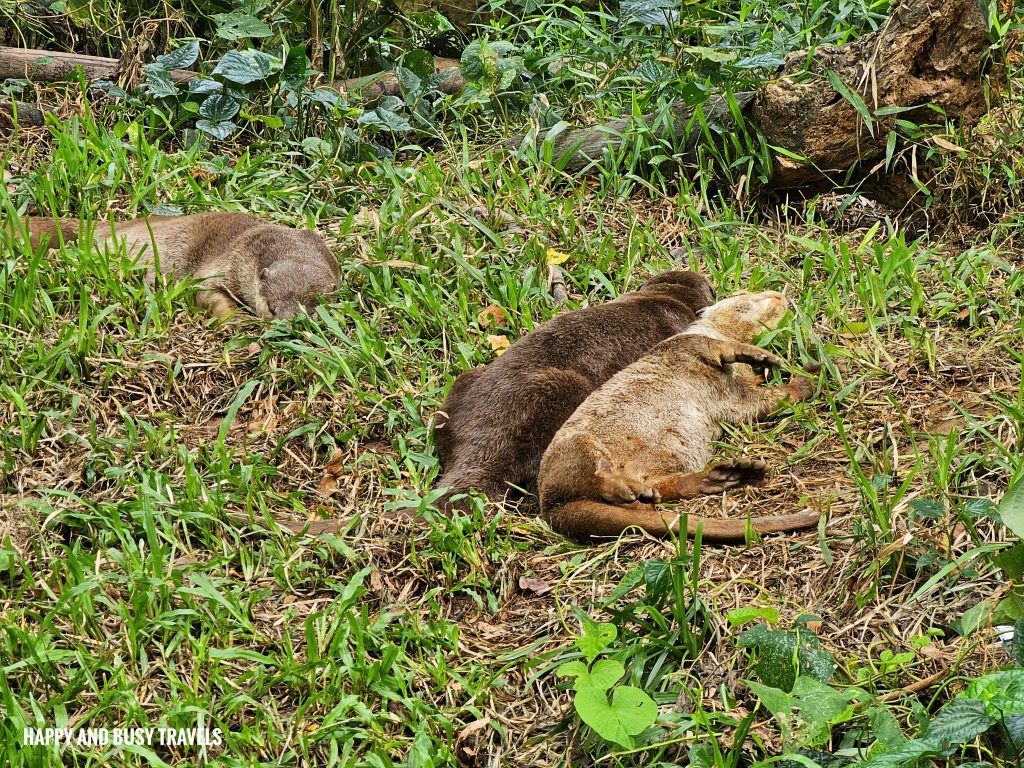 Bornean Gibbon
Together with the Smooth-Coated Otter, the Bornean Gibbon can be also seen in the same enclosure. It is a bit hard to take their pictures during our visit because they swing from branch to another branch so fast.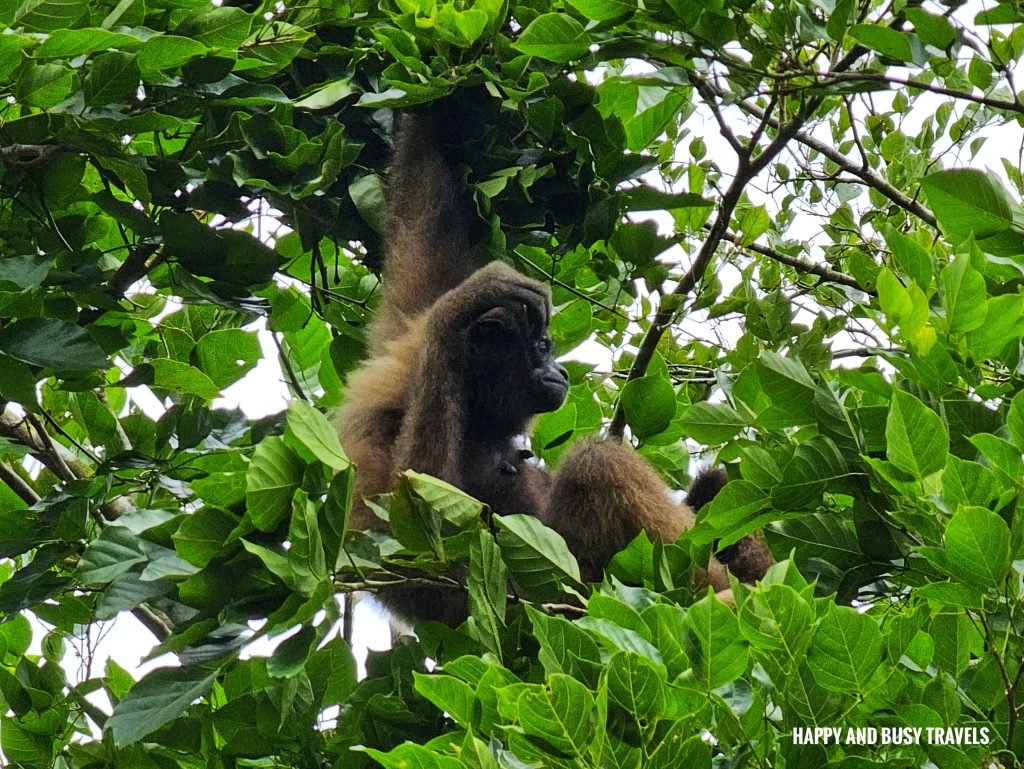 These are also endangered species and should be protected.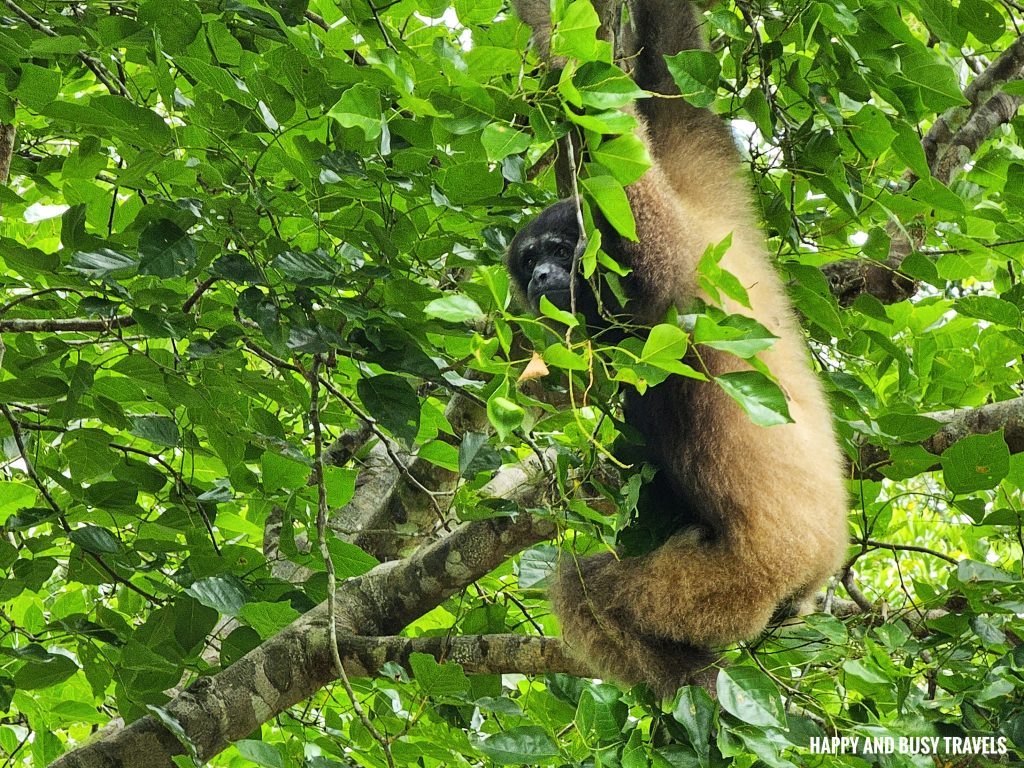 Just look at it, it's so cute.
Other Items in Lok Kawi Wildlife Park
Aside from animals, there are also other things to see here in the park.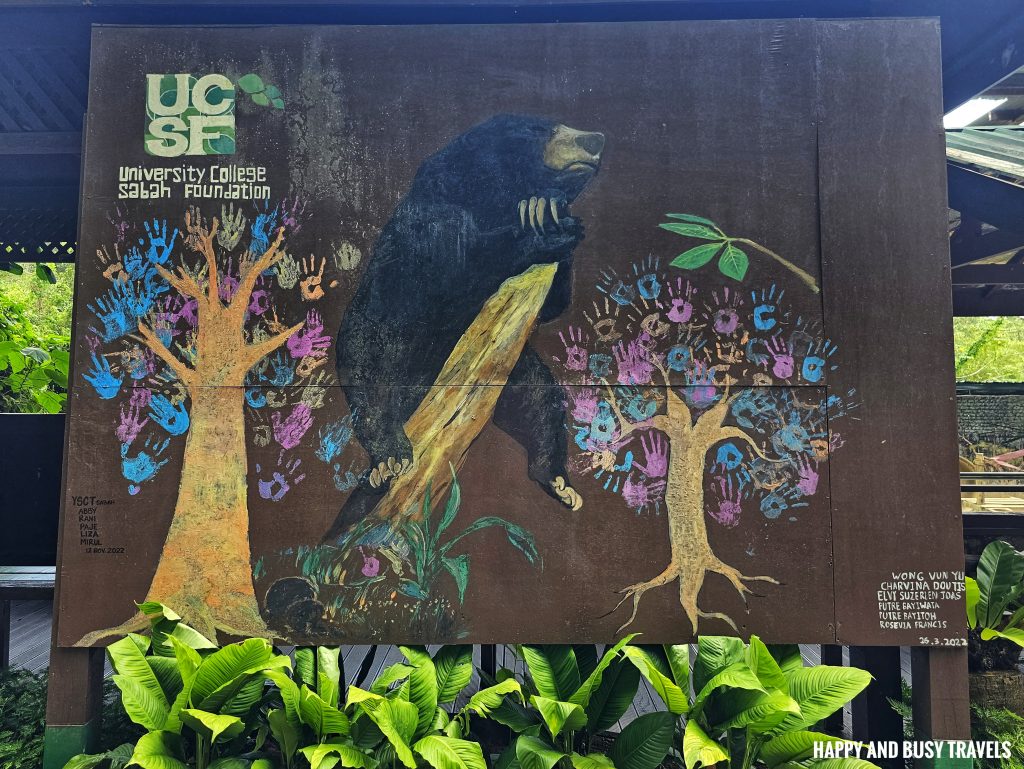 Here is the skeleton of the Bornean Rhinoceros, which is critically endangered. This is placed here to encourage people to help save these creatures.
An artwork statue of the Malayan Pangolin is also placed here to encourage people not to eat this. It is also tagged as critically endangered.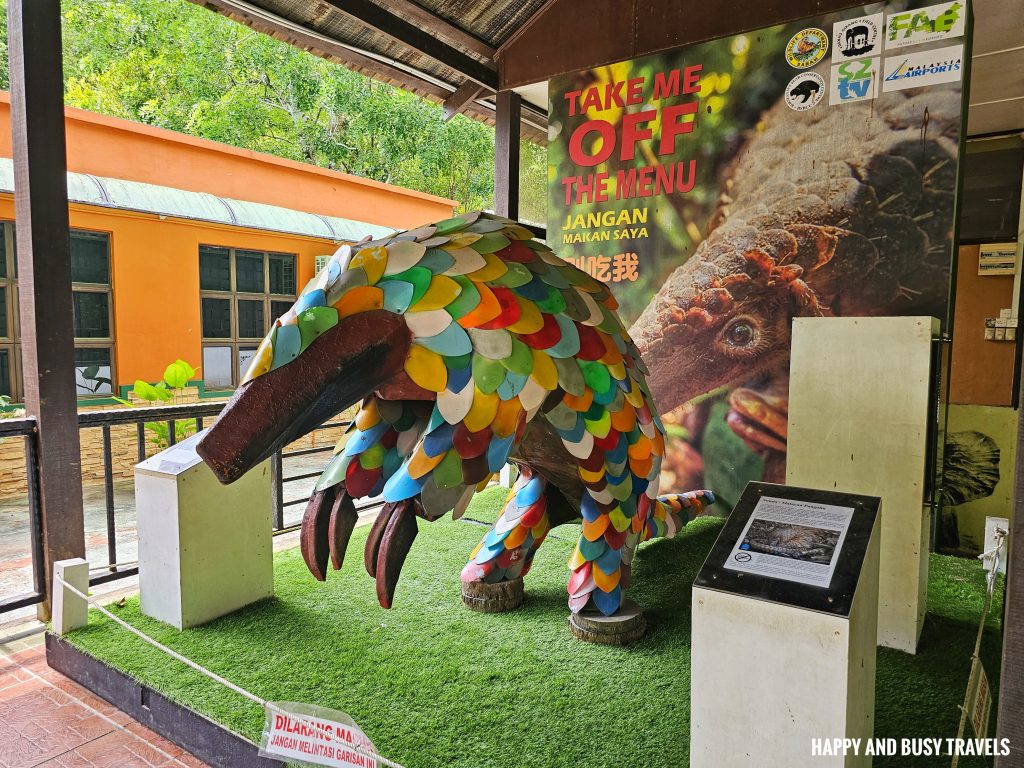 Lastly, there is a store here where you can get your momentos.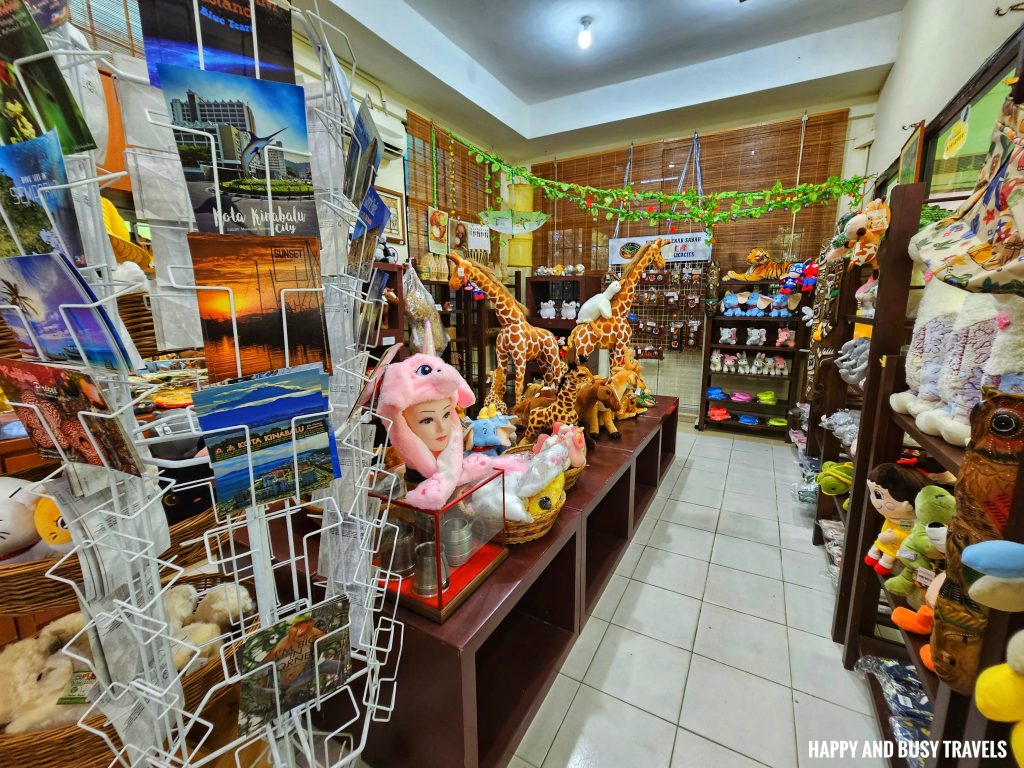 Happy and Busy's Smileys for Lok Kawi Wildlife Park
Overall, we enjoyed our tour of the park. The park is well-maintained and features endemic wildlife. The enclosures and cages of each animal are spacious.
Location 

Ambiance

Value for money 

Fun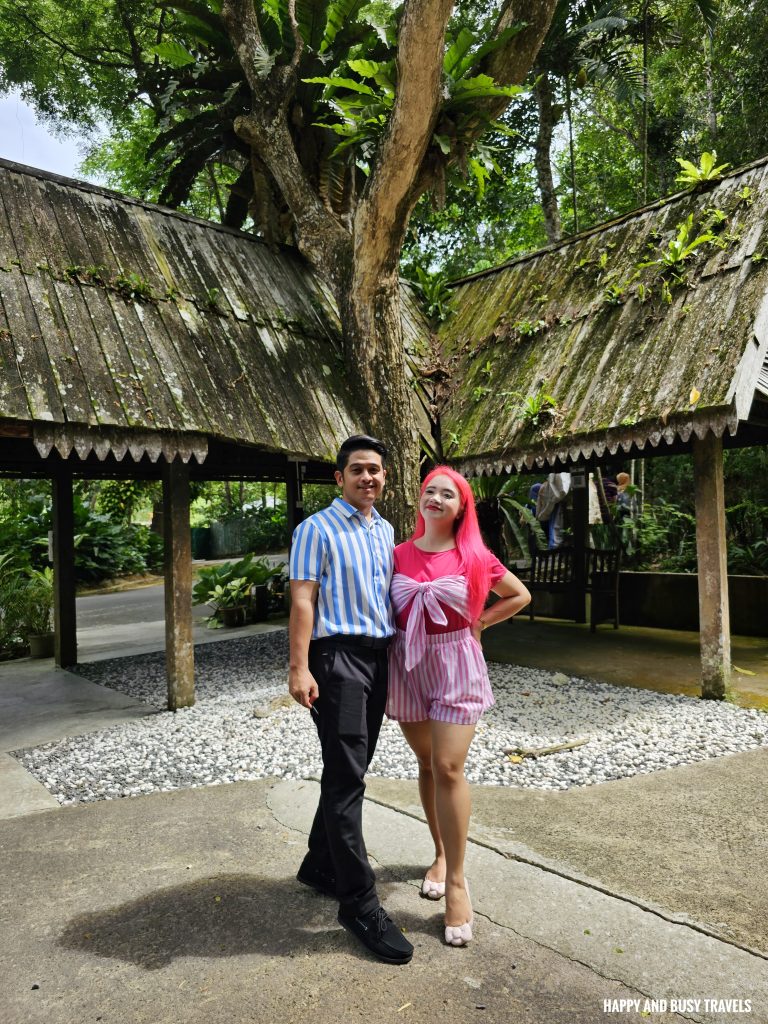 More exciting tourist spot reviews are at https://happyandbusytravels.com/category/landmarks/ so do not forget to check it out!
Like! Follow! Subscribe! to our social media accounts: