BossJuan Kitchen, Bacoor, Cavite
If you are looking for where to eat in Bacoor, Cavite, you have to go and visit BossJuan Kitchen. Busy and I went there and had a great night. It was a Sunday, so we have to go home early because we have work tomorrow, but we ended up staying until 12 midnight because the food is good, and the entertainment is great.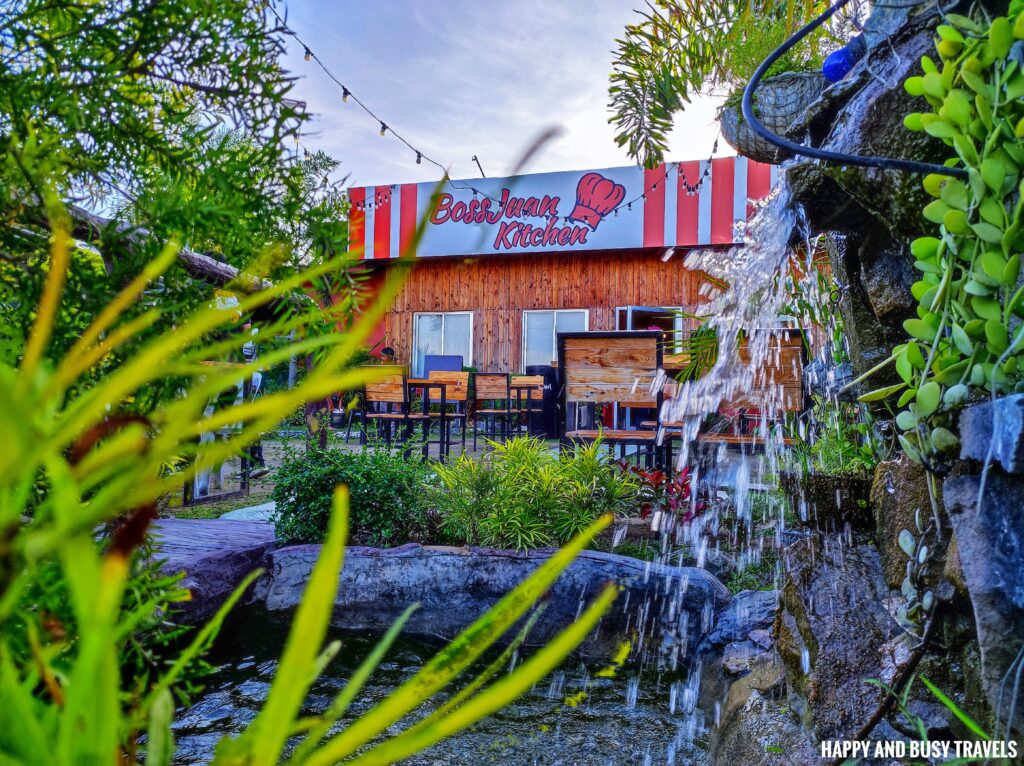 Here in BossJuan Kitchen, everyone is a boss.
Important Information
Facebook: BossJuan Kitchen
Operating Hours: 10 AM – 3 AM
Reservations: Accepted
Contact Number: 0917 125 7191
Email Address: [email protected]
Payment Options: Cash, G-Cash, Credit Card
Dining Options: Dine In, Take Out, Delivery, Bulk Orders accepted
Address: Molino Blvd, Bacoor, 4102 Cavite
Google Maps Link: https://goo.gl/maps/
First Impressions – BossJuan Kitchen
We easily saw the restaurant, and we parked. Their parking space is huge so you do not have to worry about where to park. Then, we went inside the restaurant and decided to eat there.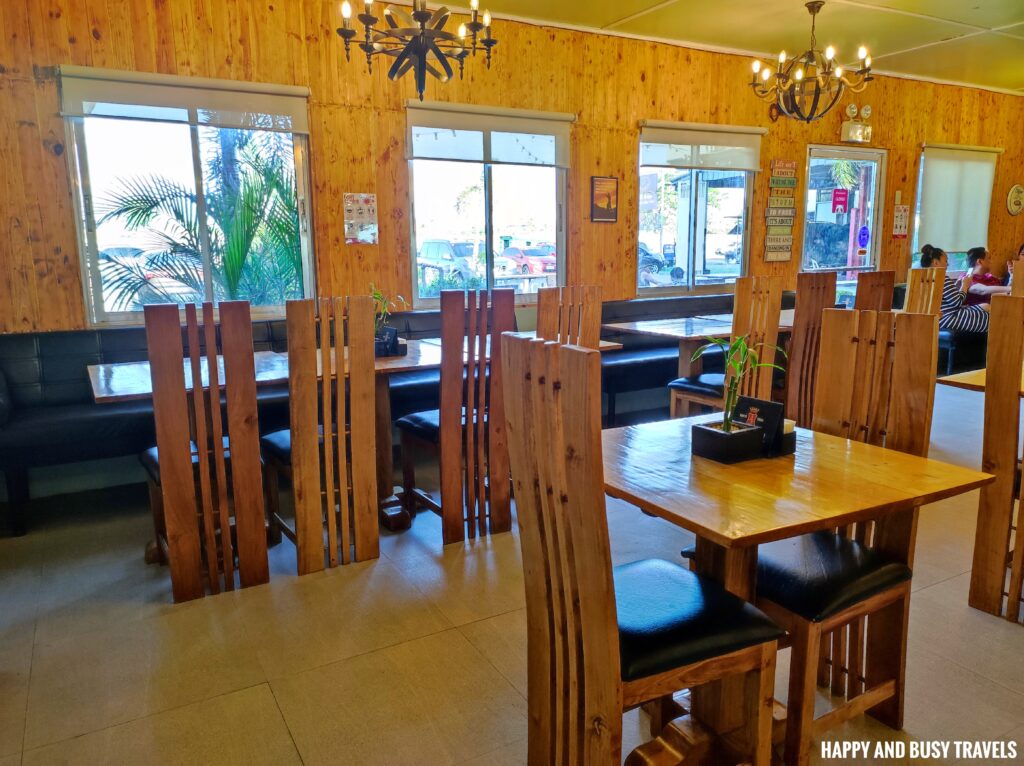 There are two types of dining here, alfresco and air-conditioned. It was a very hot afternoon so we really choose the air-conditioned dining.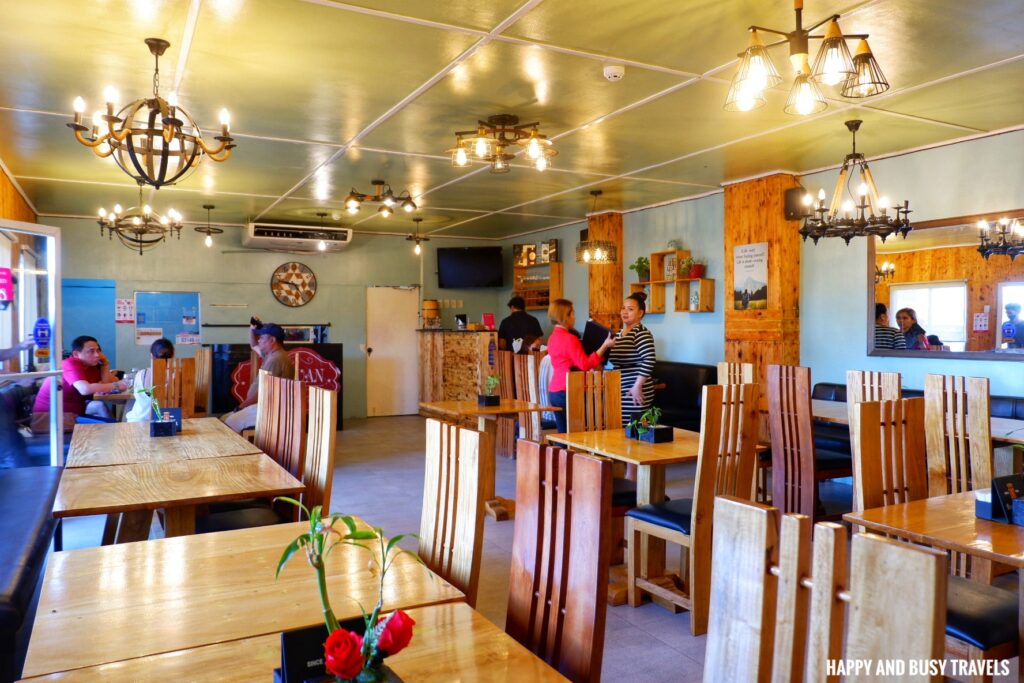 Even though it is still early, their bar is already open, so guests can order drinks.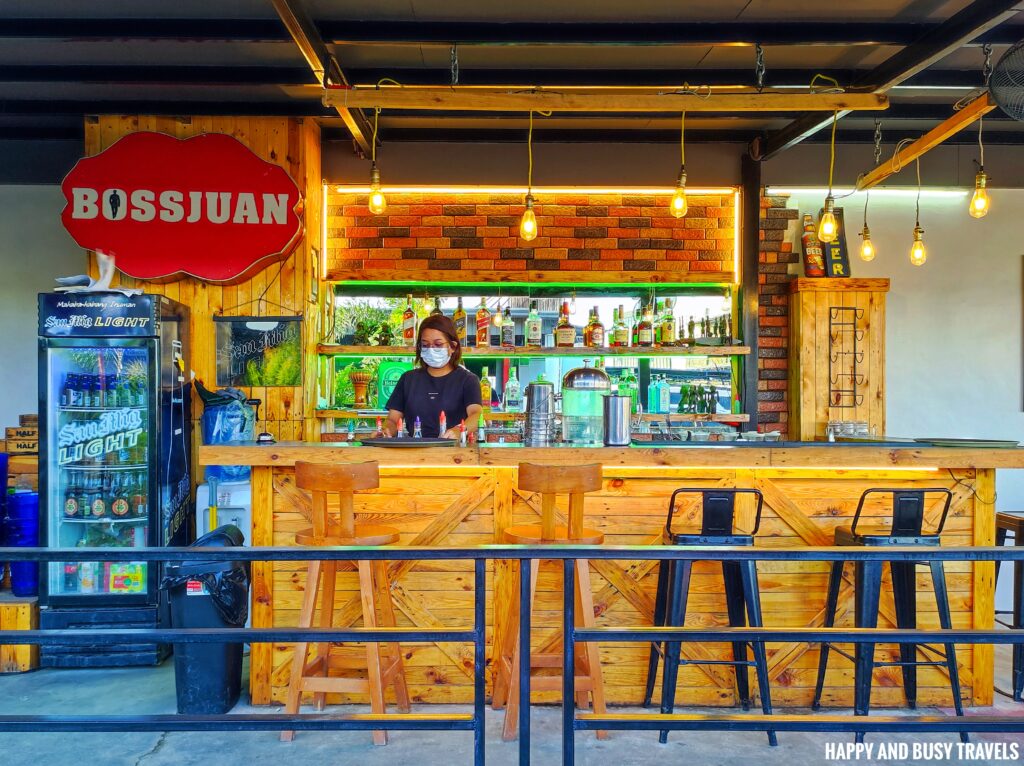 At night the place looks nice too, we actually like the ambiance at night because it's cooler in the alfresco dining area, and we get to see the lights.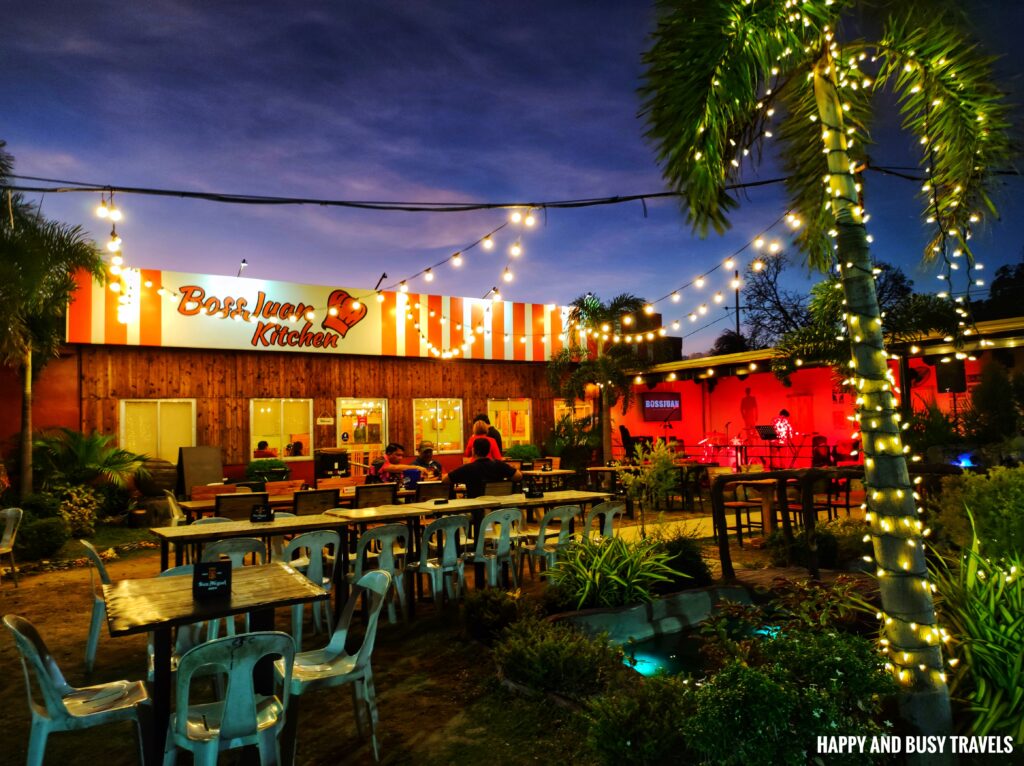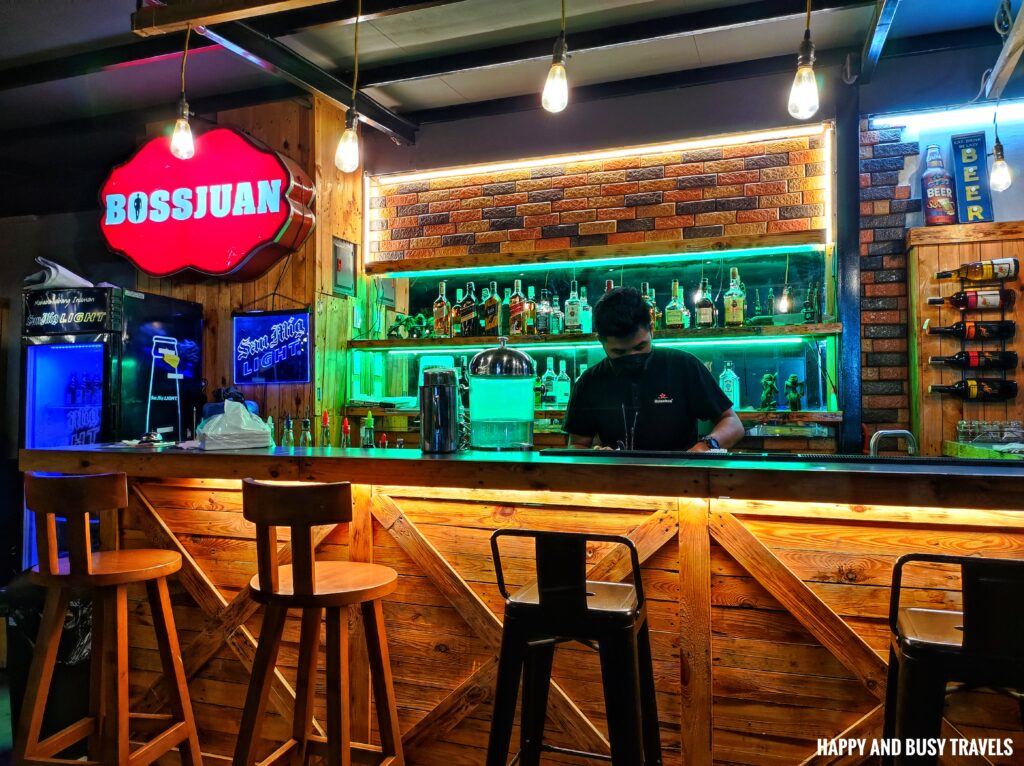 Dishes of BossJuan Kitchen
The restaurant serves a lot of dishes, so we choose a few and tried them.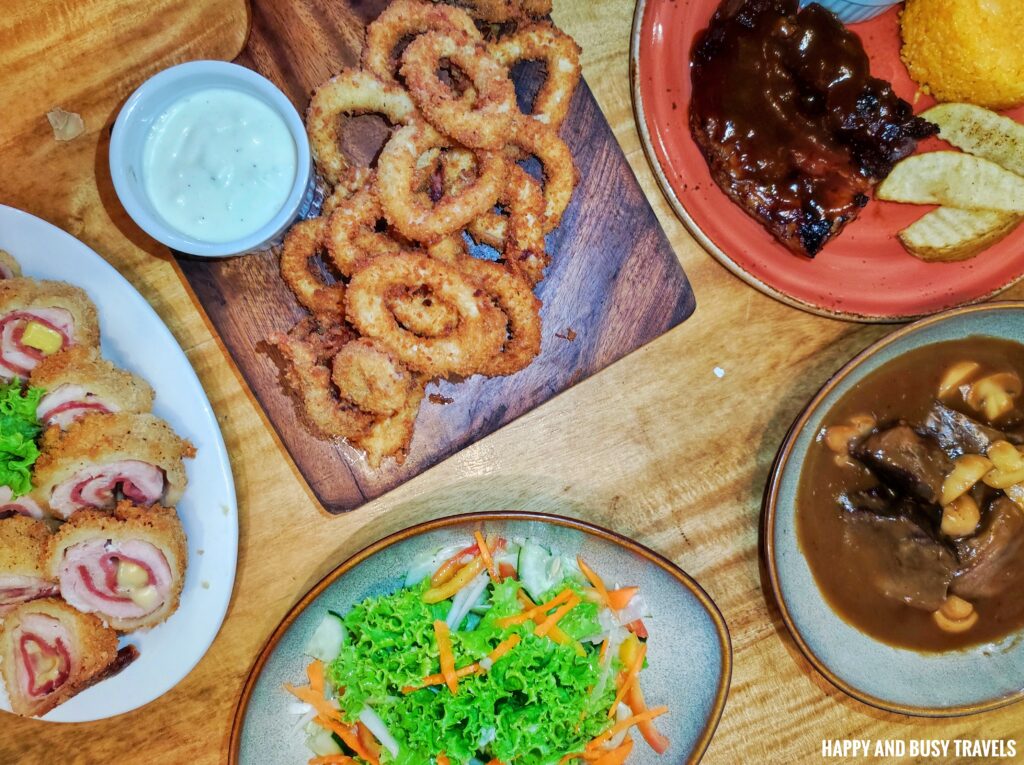 Mixed Green Salad
To start off, we had Mixed Green Salad. These is made out of veggies such as Lettuce, Carrots, and Cucumber tossed in Asian salad dressing.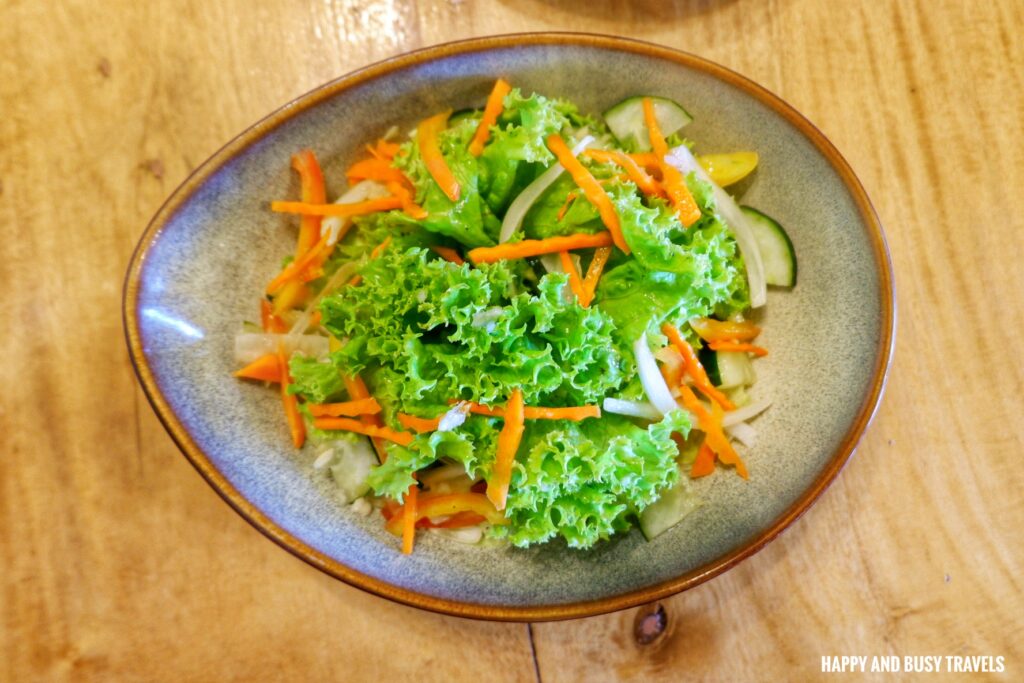 Each serving is good for one to two persons.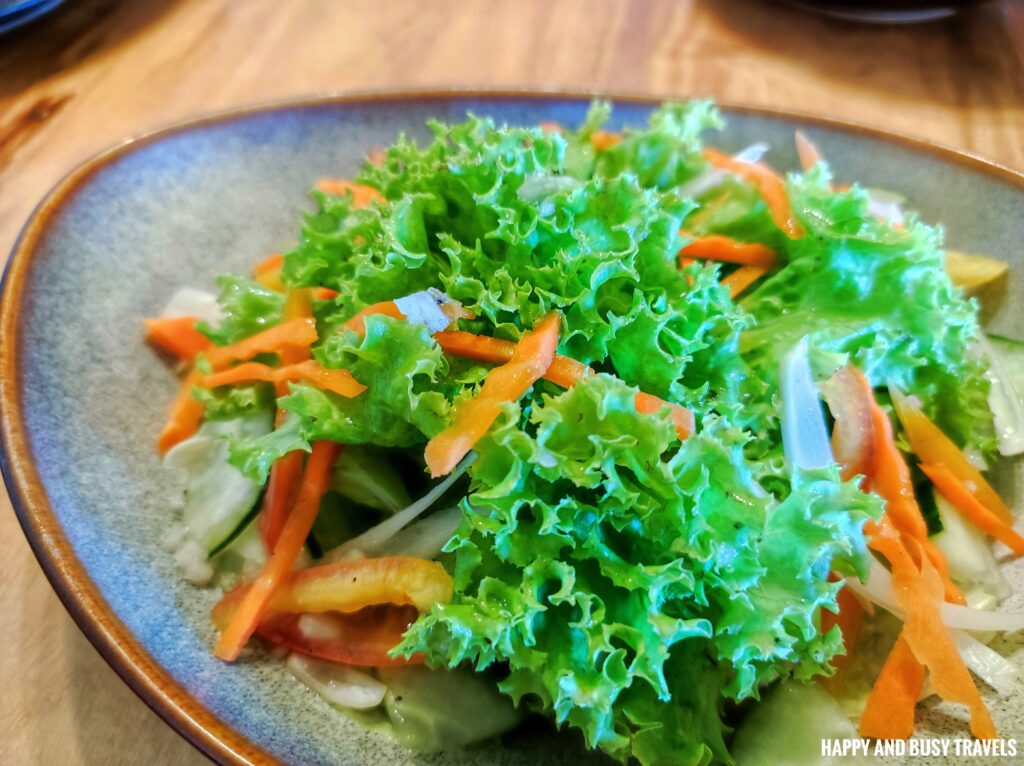 Crispy Fried Calamari
We then had Cripsy Fried Calamari as an appetizer. This is a delicious way to kick off our cravings.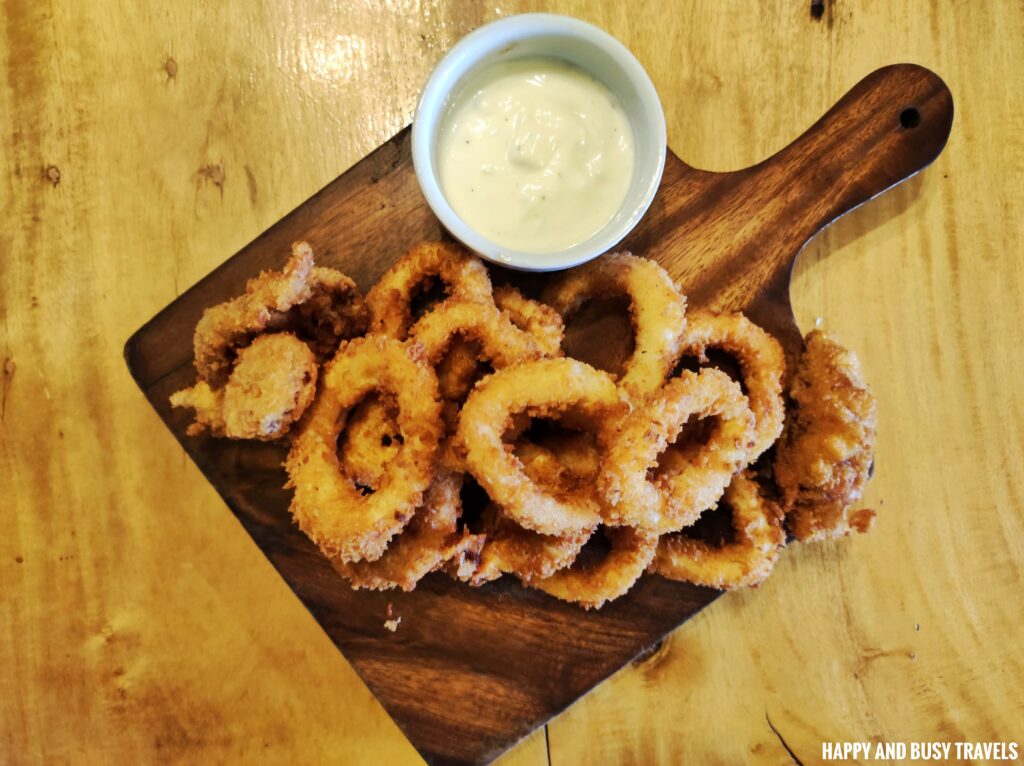 Lots of Calamari on a board! This is on the appetizer menu, but I want this to be on the main dish menu. Haha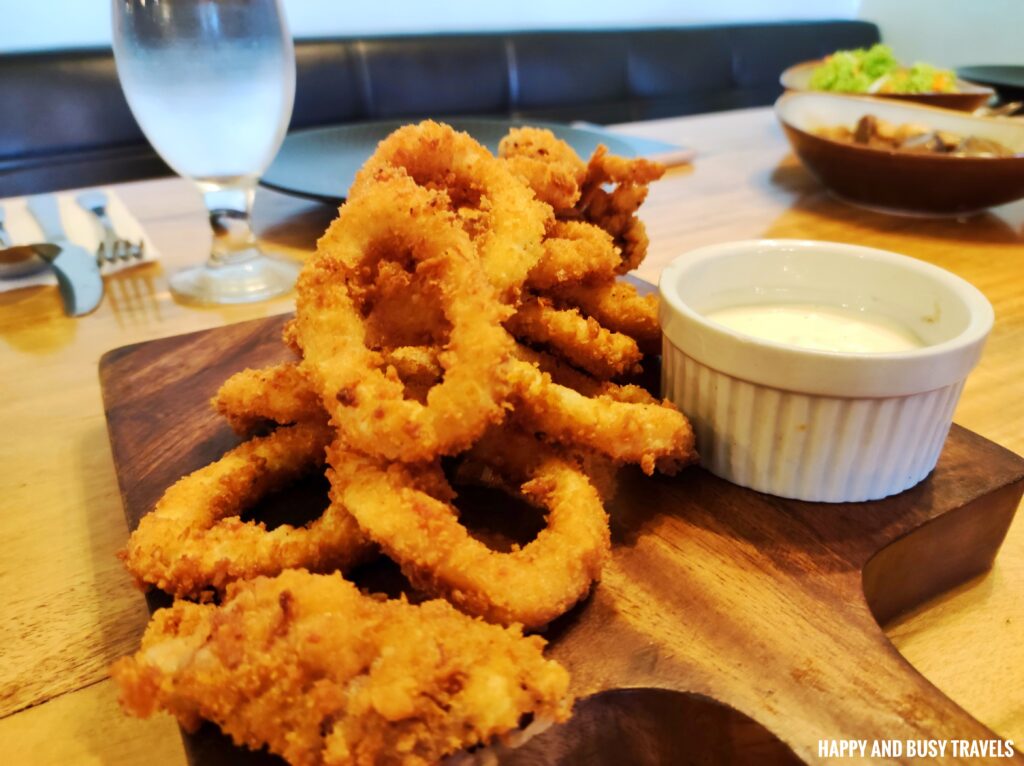 Each serving is good for one to two persons.
Pot Roast Beef with Mushroom
If you want a savory main dish that will make you eat a lot, you have to buy this Pot Roast Beef with mushrooms. This dish is made out of soft pot-roasted beef in creamy mushroom sauce.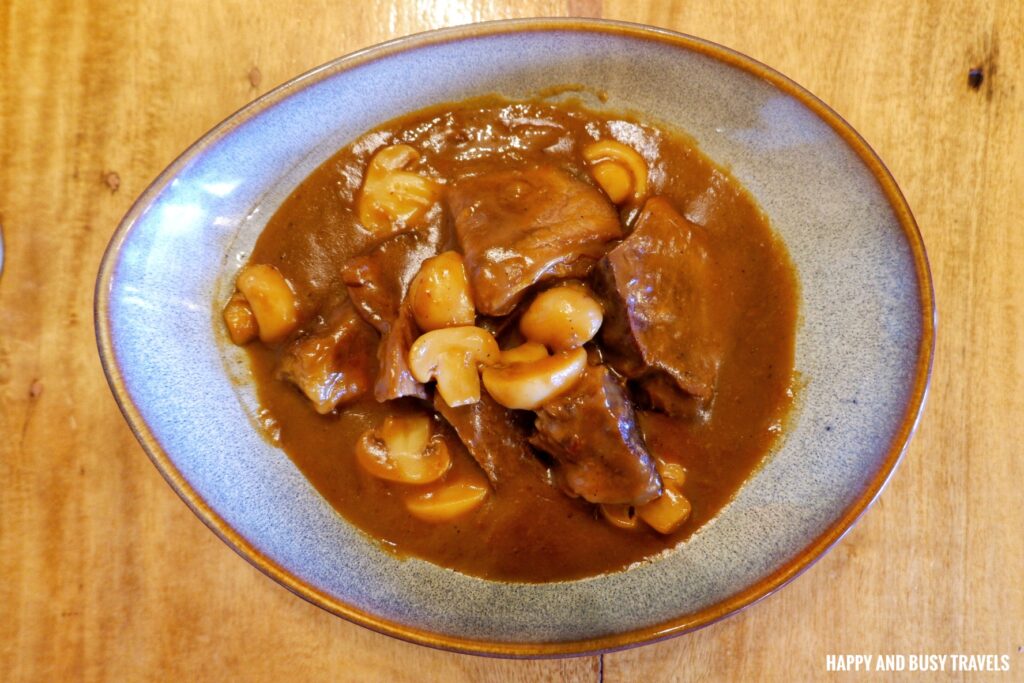 Each serving is good for one to two persons.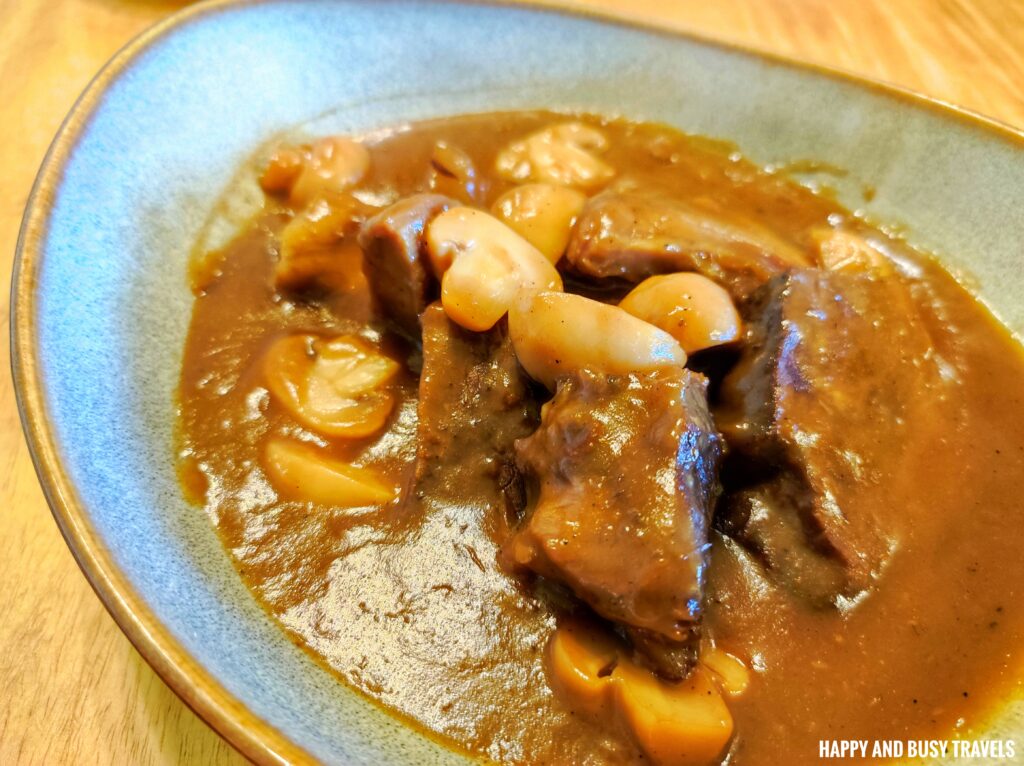 Chicken Cordon Bleu
If you want classic dishes, this is the dish for you. This dish is made out of rolled Chicken, ham, and cheese, which is then breaded, and then fried.
Each serving is good for two to three persons.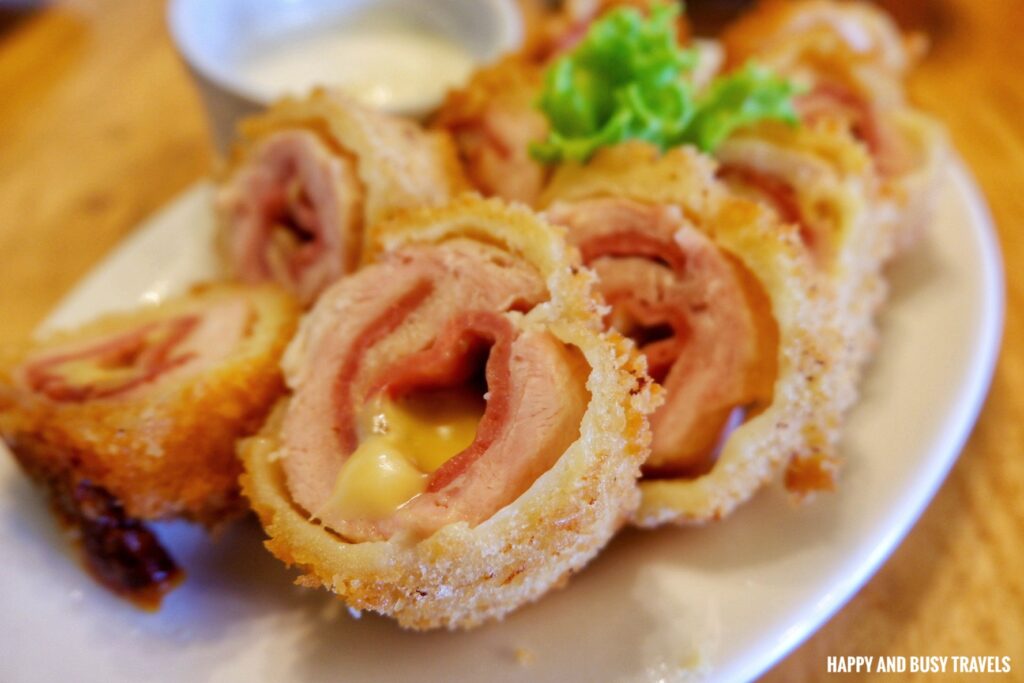 Braised Pork Baby Back Ribs
Finally, here is our favorite dish, the Braised Pork Baby Back Ribs. When this was served, Busy saw the glow in my eyes hahaha. I love how soft and tasty the pork is, I didn't even have to use the sauce that comes with it. The pork is paired with Java rice and some Potato wedges.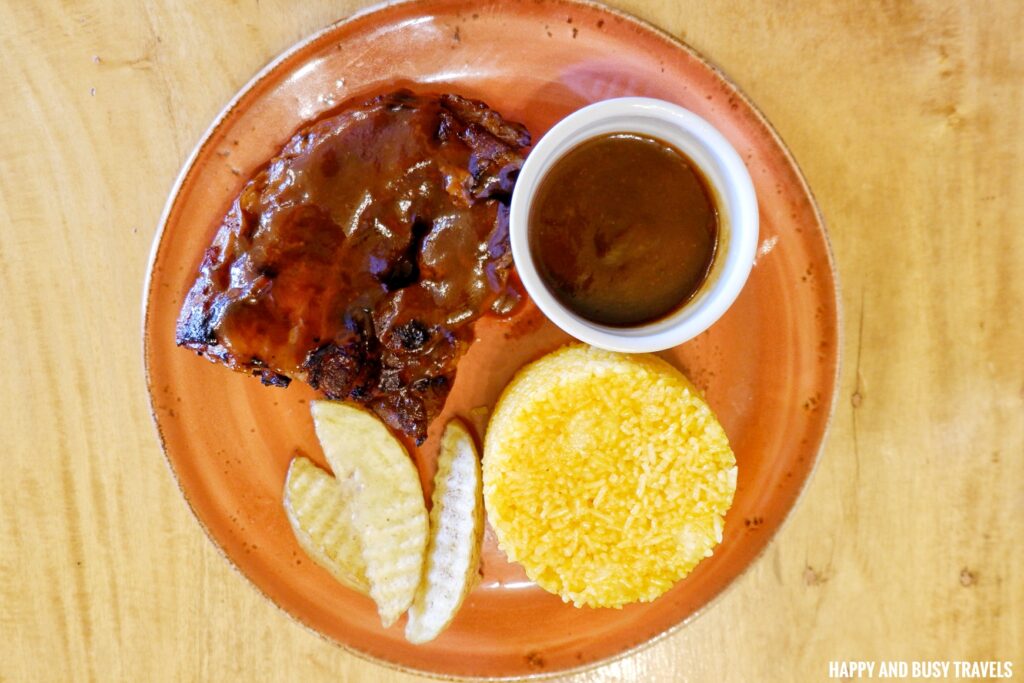 Each serving is good for one person but can be shared if you have a lot of dishes. Just like what Busy and I did. Arrgghhh! I love this dish so much.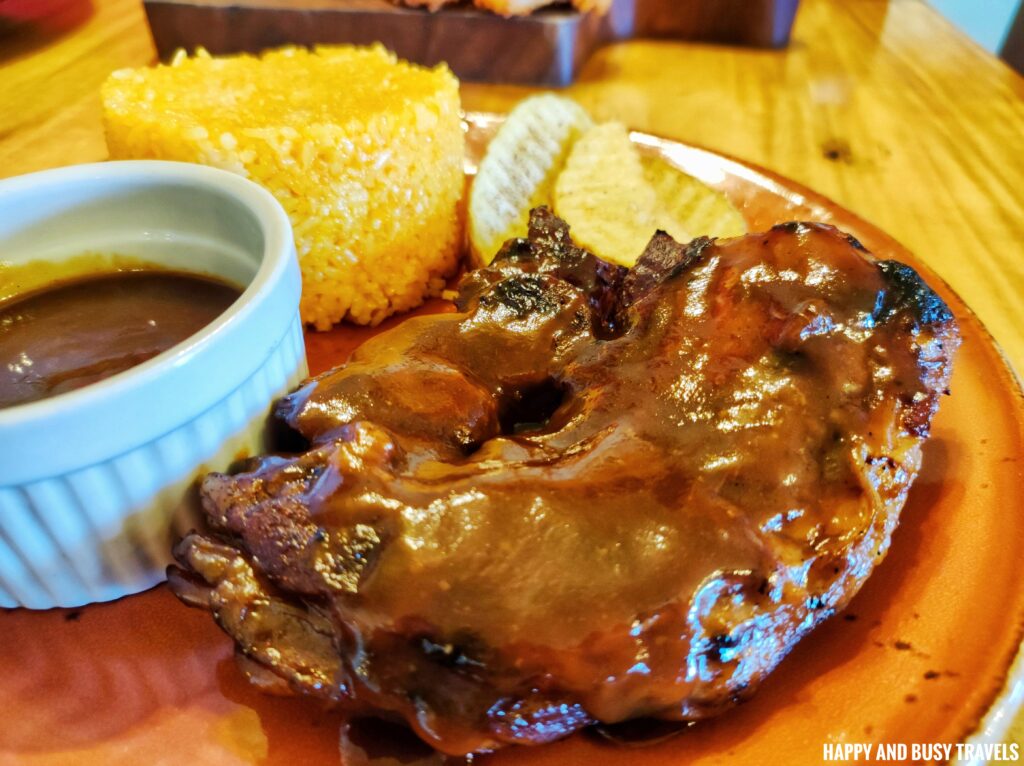 Drinks
Here are some of the drinks that we had during our dining experience.
While we had our lunch, I had Strawberry Milkshake, and Busy had Chocolate Milkshake.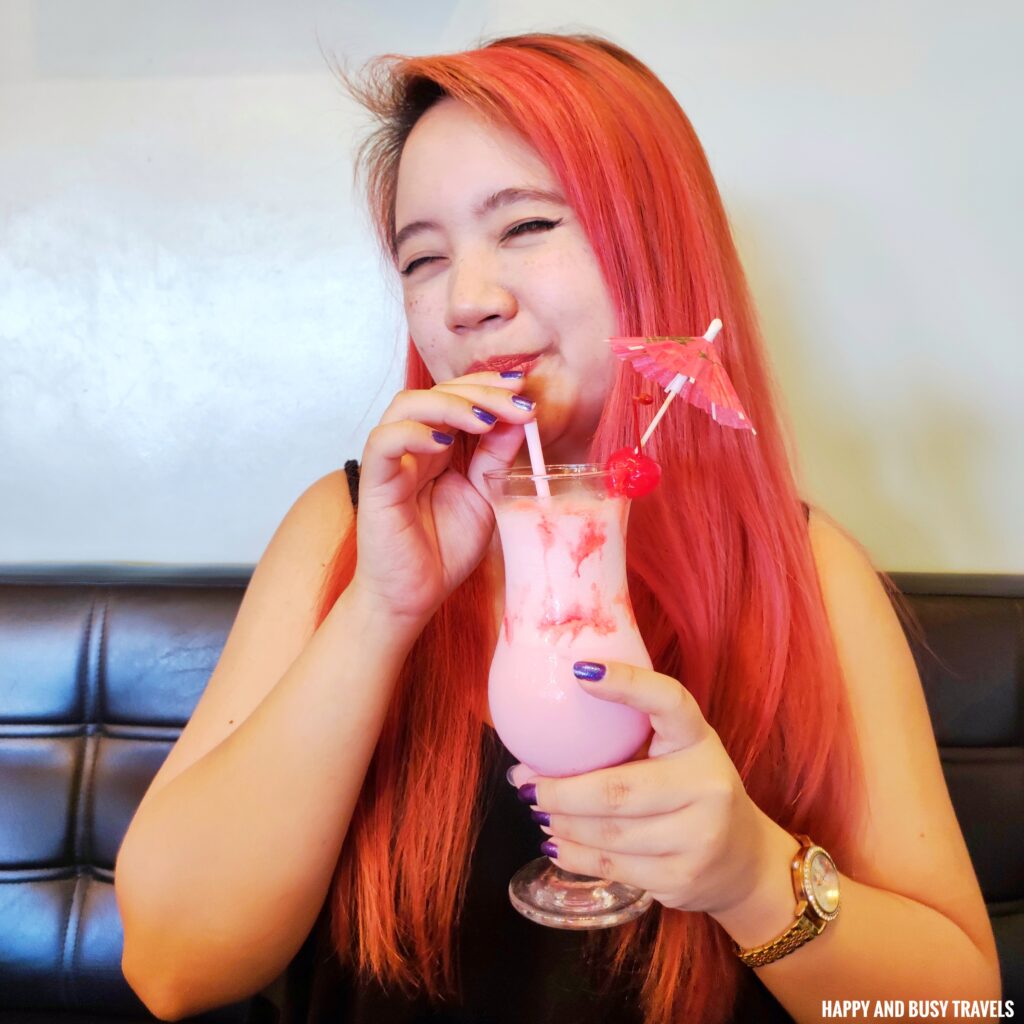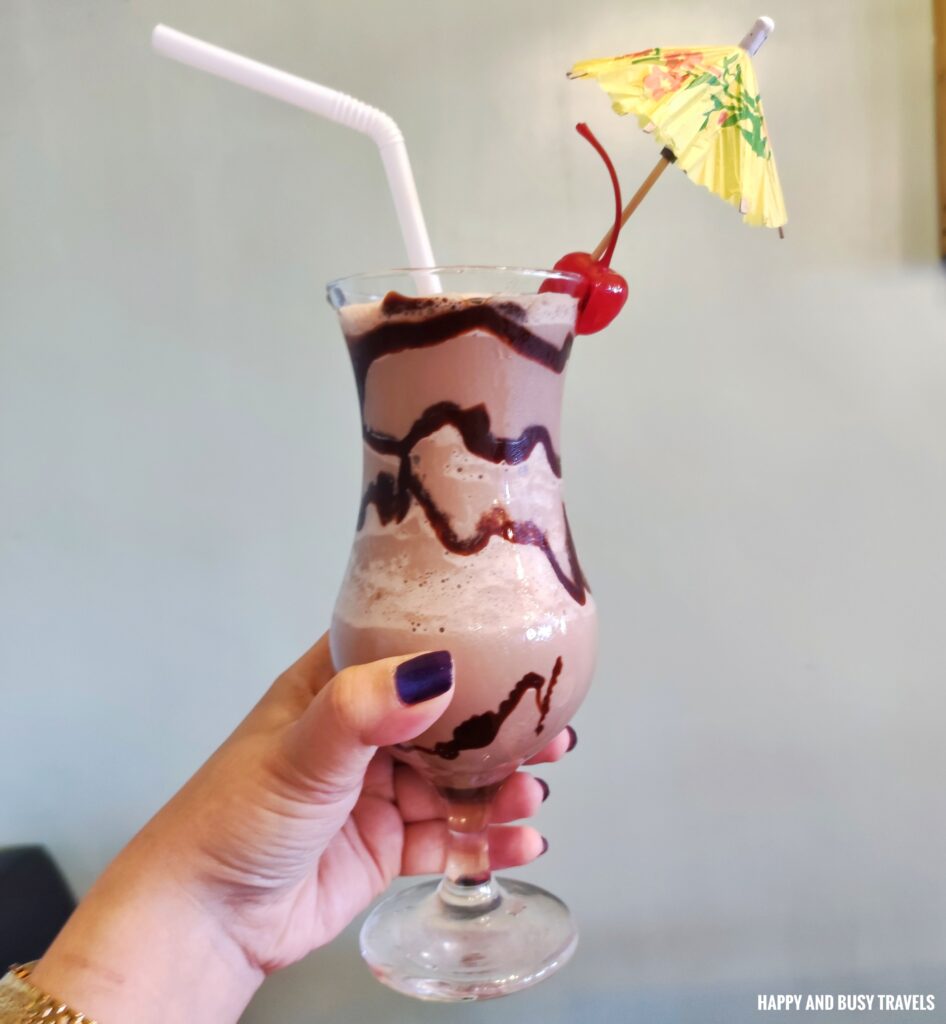 Then, when we went out to join the party, we had these colorful alcoholic drinks. I forgot what are the names of these drinks because I do not drink (haha), but you can show this picture to the restaurant and order some.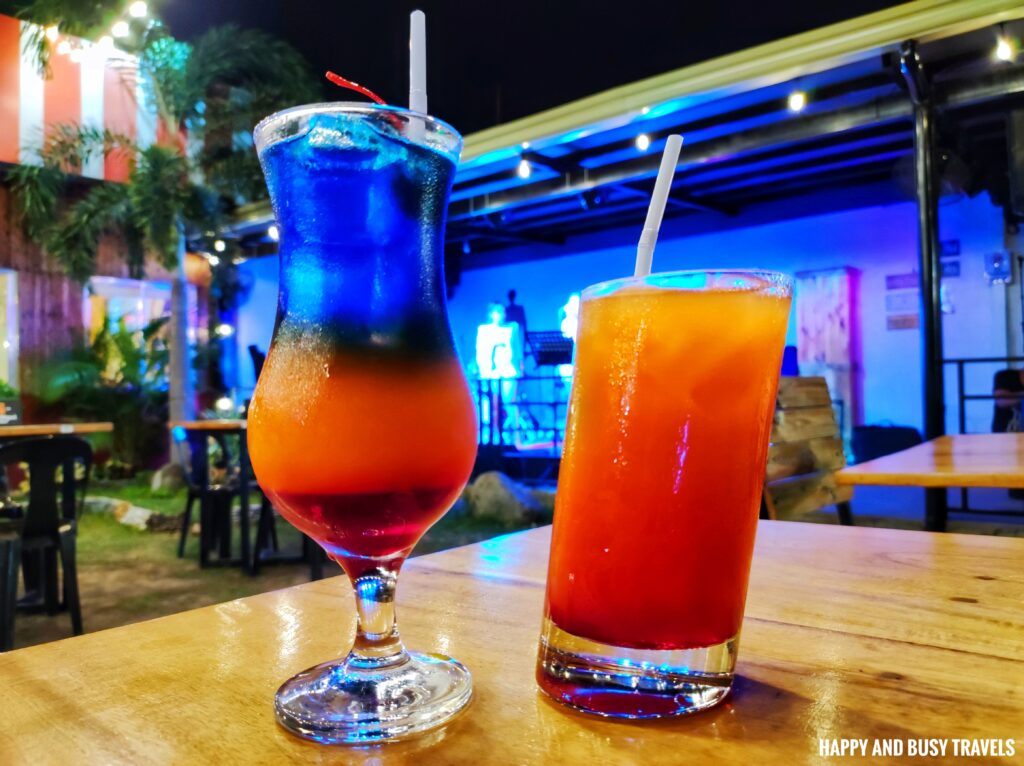 Party at Night at BossJuan Kitchen
After we had our lunch, we stayed for a while and decided to go to the alfresco dining. The ambiance here is great so we have decided to stay for a few hours (at first), but we ended up staying for a lot of hours.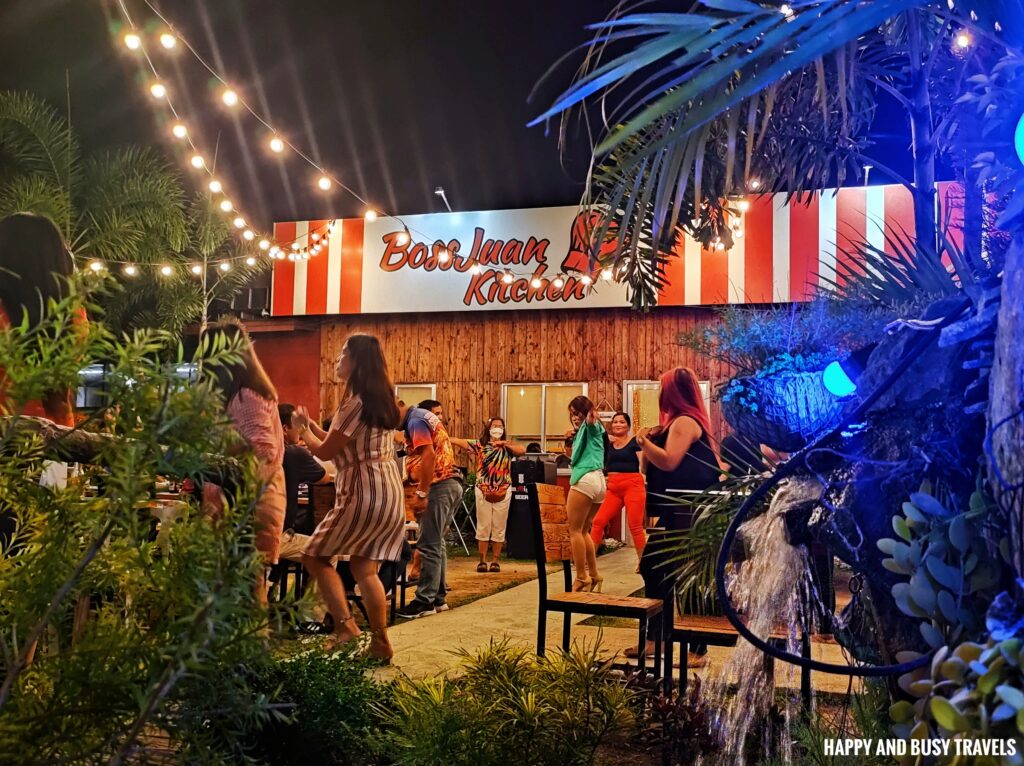 The restaurant features different live bands every night. There is a schedule posted on their Facebook account so you can plan your visit if you have your favorite band.
During our stay, there were awesome live bands. I think they are our favorite live bands already. The live bands are Volume.1 Band and Muzikk Avenue.
Volume.1 Band's specialties are 2000s music and up-to-date music. There are three awesome vocalists who are pretty, have great vocals, and can dance very well.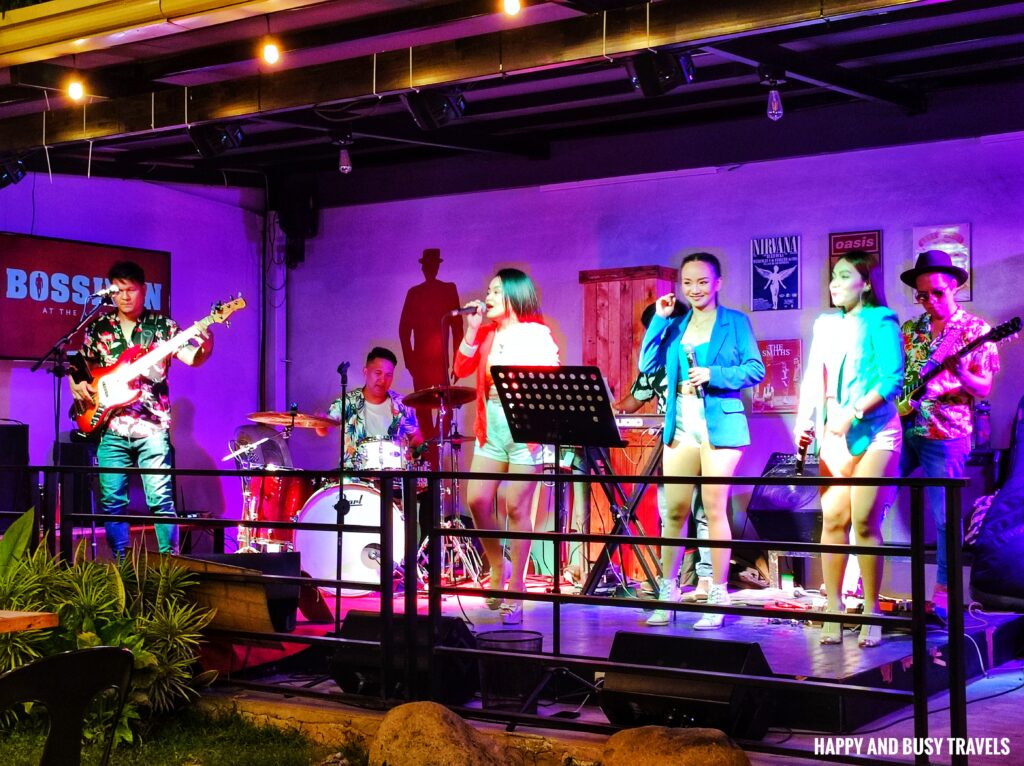 Their musicians are also good! Just like their guitar soloist, he played an awesome guitar solo.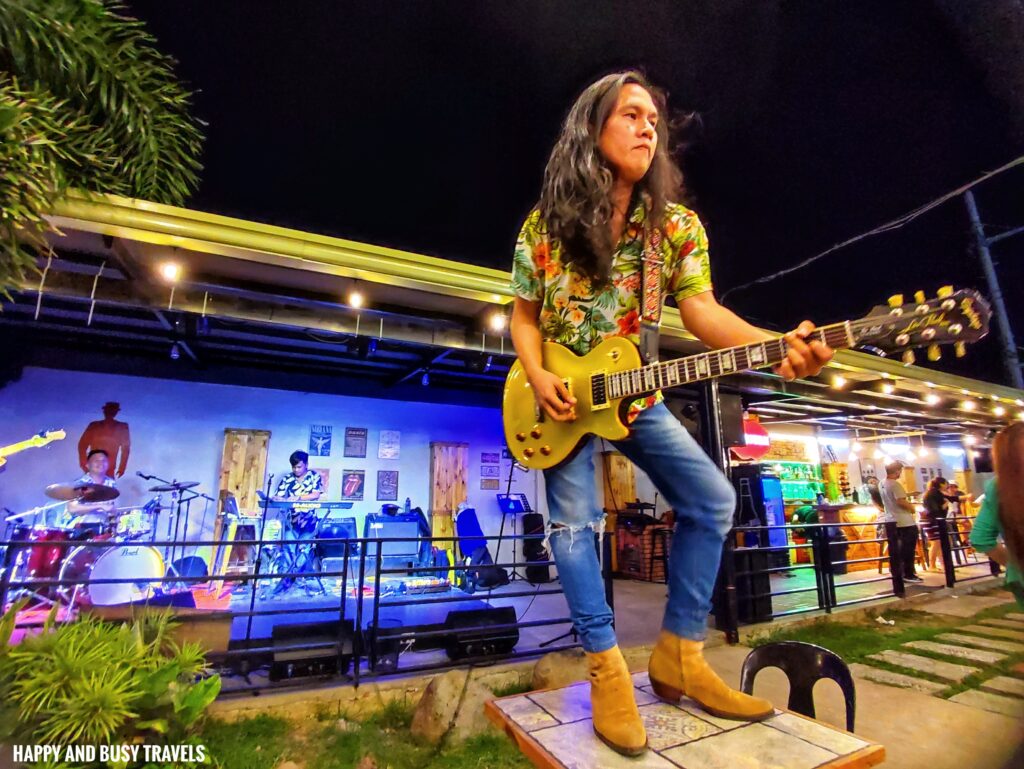 On the other hand, Muzikk Avenue plays old songs from the 80s and genres like alternative rock and heavy metal. Even though they have one vocalist, he sings and can entertain the crowd very well.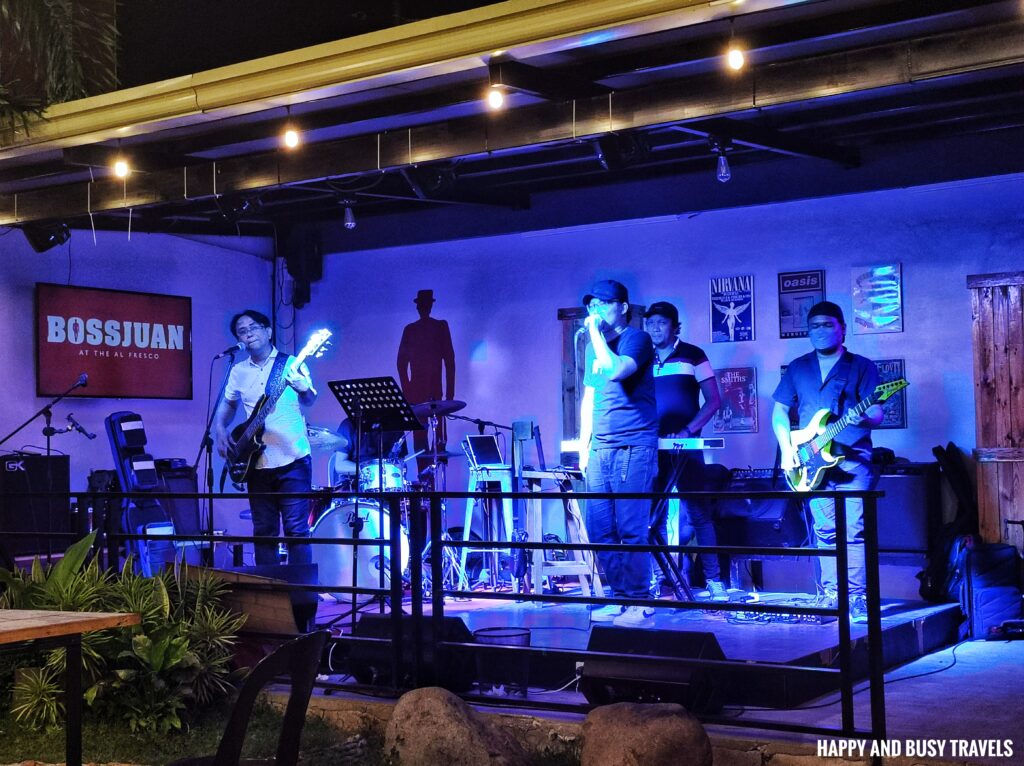 We were really happy during our stay because we had good food and great entertainment. It was like we were taken back to our generation where there are a lot of live bands in bars and restaurants, and even in school.  All of the guests enjoyed the night as well, yes I can assure you that because we danced all together and we even talked to some of them. One of the guests even gave us relationship advice and took this picture below.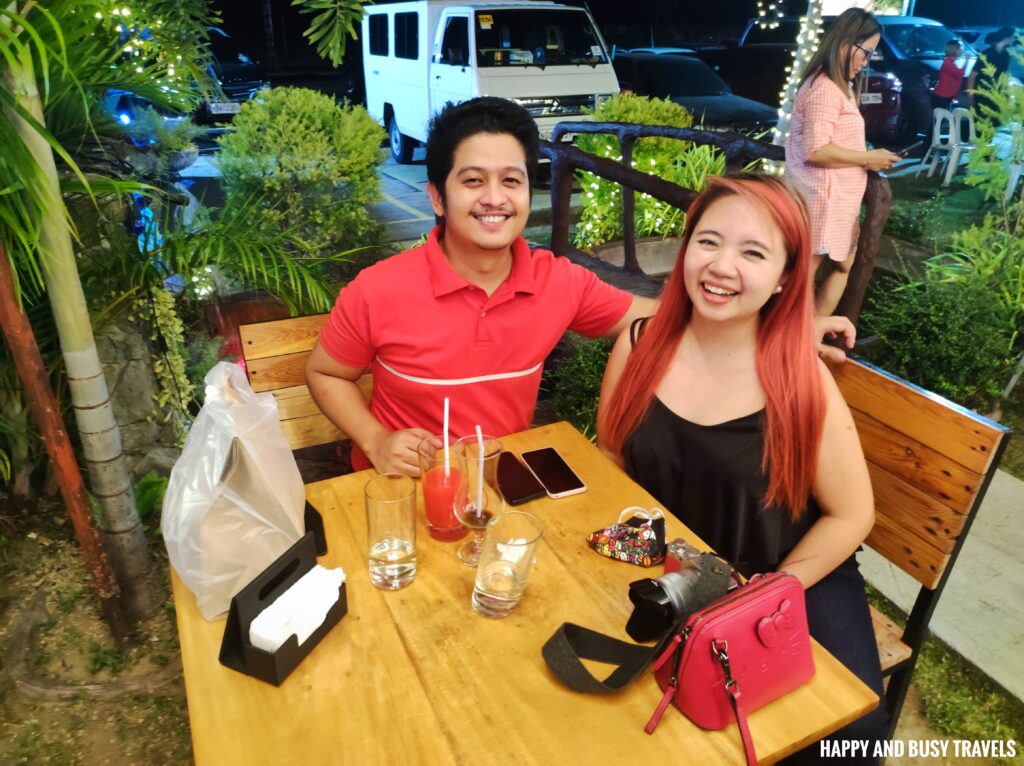 Menu of BossJuan Kitchen
More Pictures
Happy and Busy's Smileys for BossJuan Kitchen
Overall, we really had a great time here. As I have mentioned in our intro, we stayed until 12 midnight in the restaurant. If Busy didn't stop me from partying, we might end up going home in the morning haha. The food is also delicious, and the owners are usually in the restaurant so we can guarantee that the service is great.
Food
Location
Ambiance
Value for money
Service