Brewista – Lipa, Batangas
We usually drink coffee after taking our lunch, so we usually go to a cafe. But, Brewista restaurant in Lipa, Batangas has everything so we had our lunch and our coffee fix in the restaurant. After all, they have a wide variety of food and drinks, from the usual comfort food up to their own twists in some of the drinks and meals.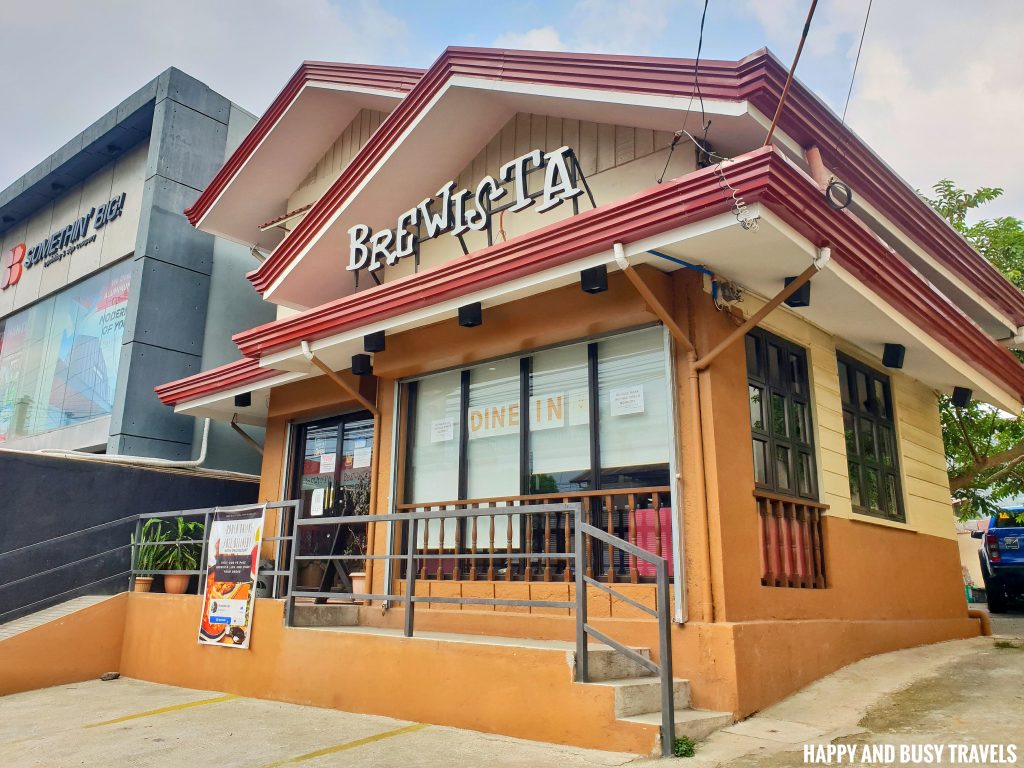 The owner worked in the middle east in the past, so there are a few hints of middle-eastern cuisine in their dishes.
Important Information
Website: http://www.brewistalipa.com/
Facebook: https://web.facebook.com/Brewista-Lipa/
Instagram: https://www.instagram.com/brewistalipa/
Contact Numbers: 0945 660 6493
Email Add: [email protected]
Operating Hours: 10 AM – 10 PM
Dining Options: Dine In, Take Out, Delivery (Order through their website for a discount)
Payment Options: Cash, credit card
Address: 549 Gen. Luna St, Lipa, Batangas
Google Maps Link: https://g.page/brewista-lipa
Inside Brewista
We easily saw the restaurant because it's just near the intersection and the store looks a bit different from the buildings beside it.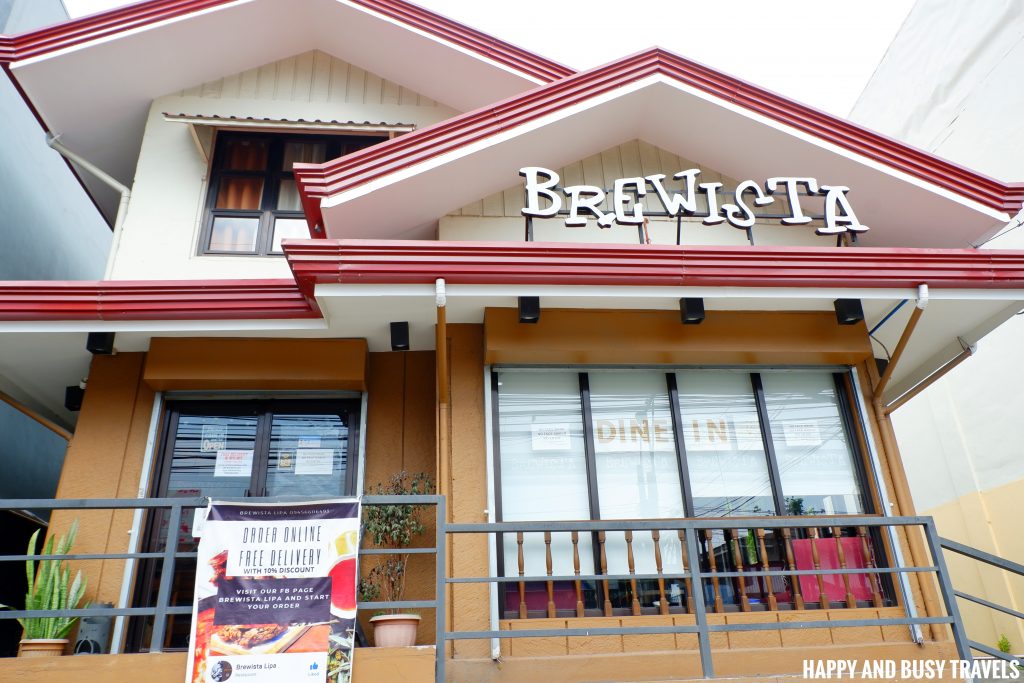 There is a parking area which is good for 8 cars I think.
The restaurant has the nice ambiance of a cafe, looks good inside!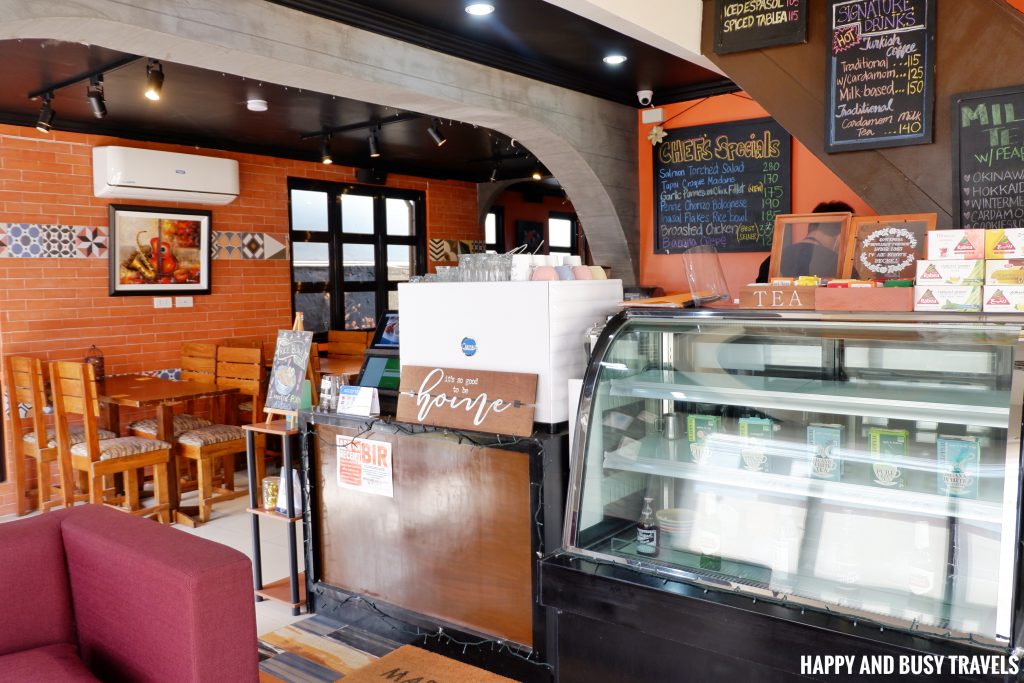 There are sofa sets…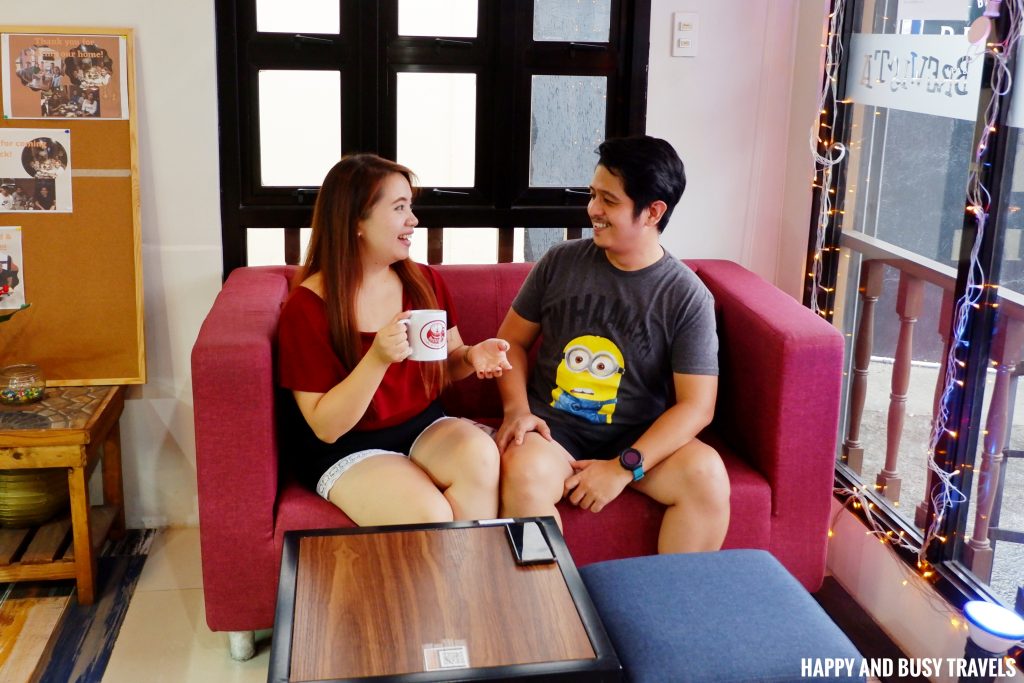 and the usual chairs. Although we like seating on the sofa, we prefer to dine here using these chairs and tables.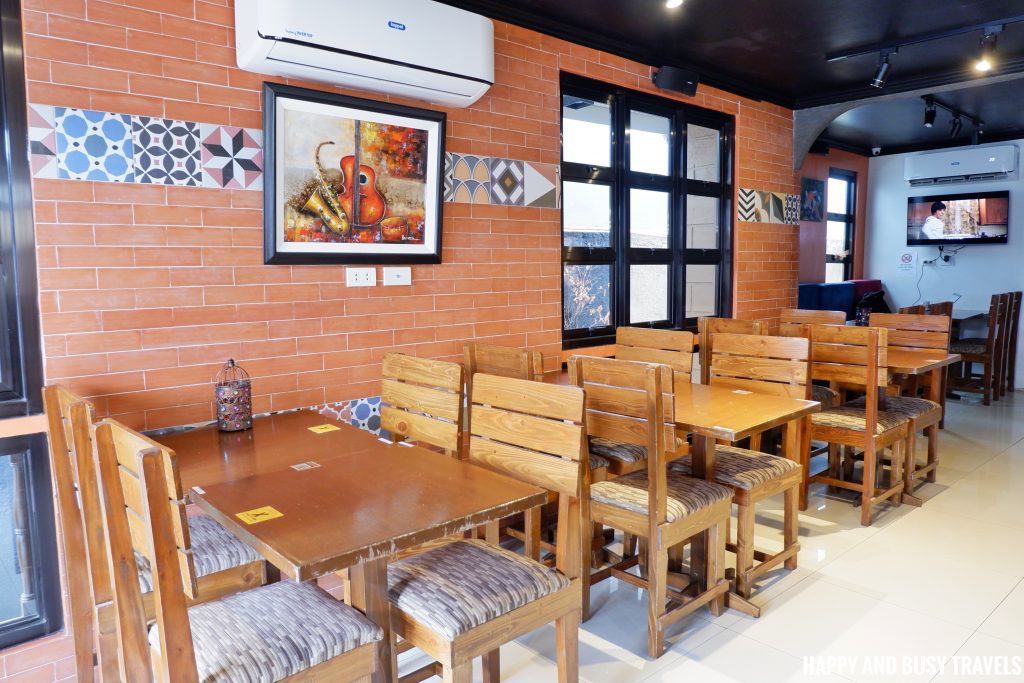 If you prefer to dine alfresco style, you can have your meals just right outside.
They also have a conference room which is good for 12 pax, but they are limiting it to 6 people now that there is a pandemic.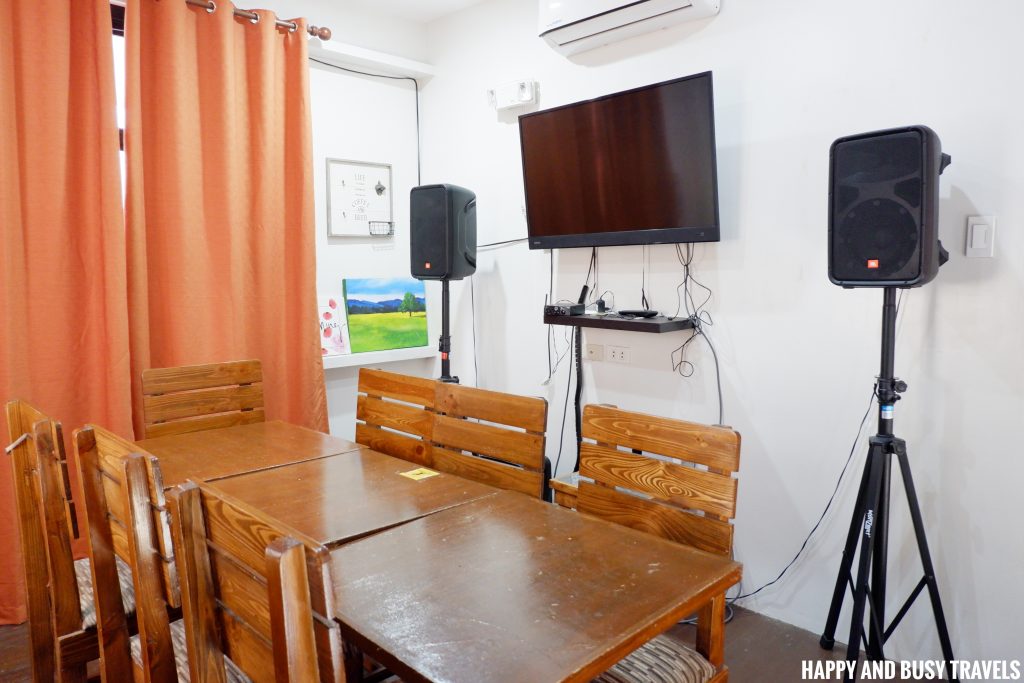 Dishes of Brewista Restaurant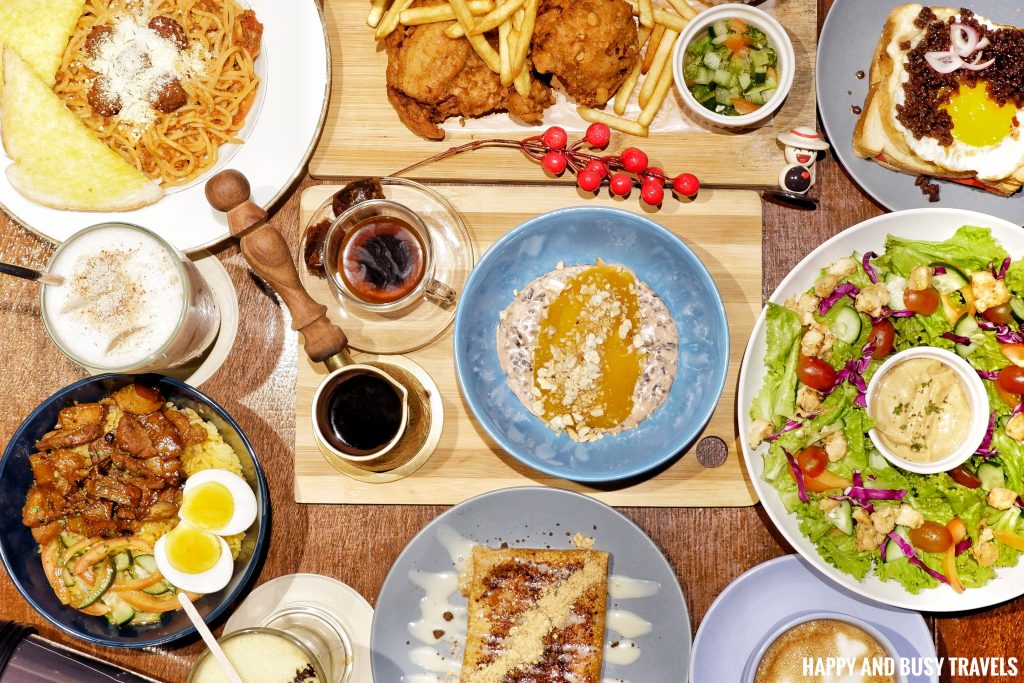 Drinks of Brewista Lipa
Let's start with the drinks first.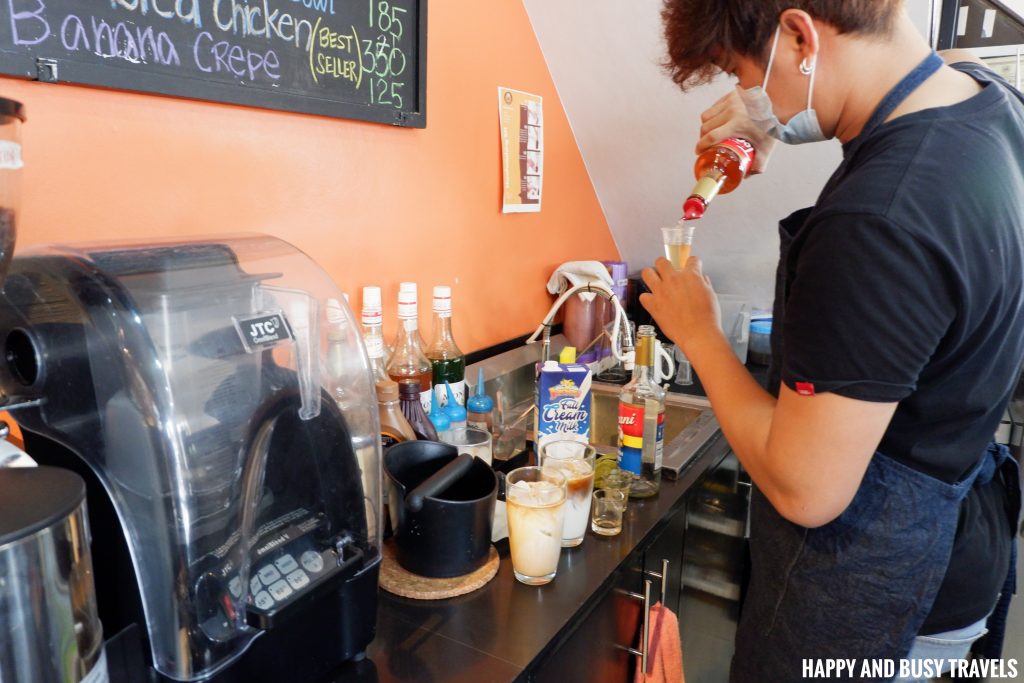 Cappuccino
Here's a cup of your classic cappuccino.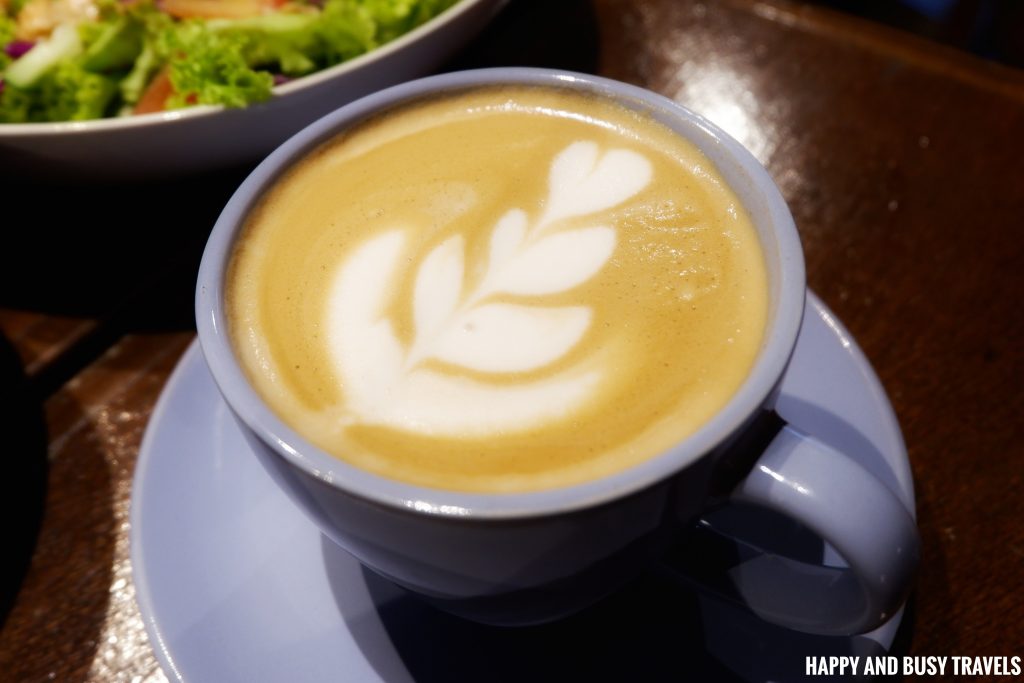 Iced English Toffee
I love iced drinks, so we tried this one too. Especially now that they have a buy 1 take 1 promo haha. I think this Iced English Toffee has a shot of espresso mixed with sugar syrup. It tasted good… and it is… actually refreshing!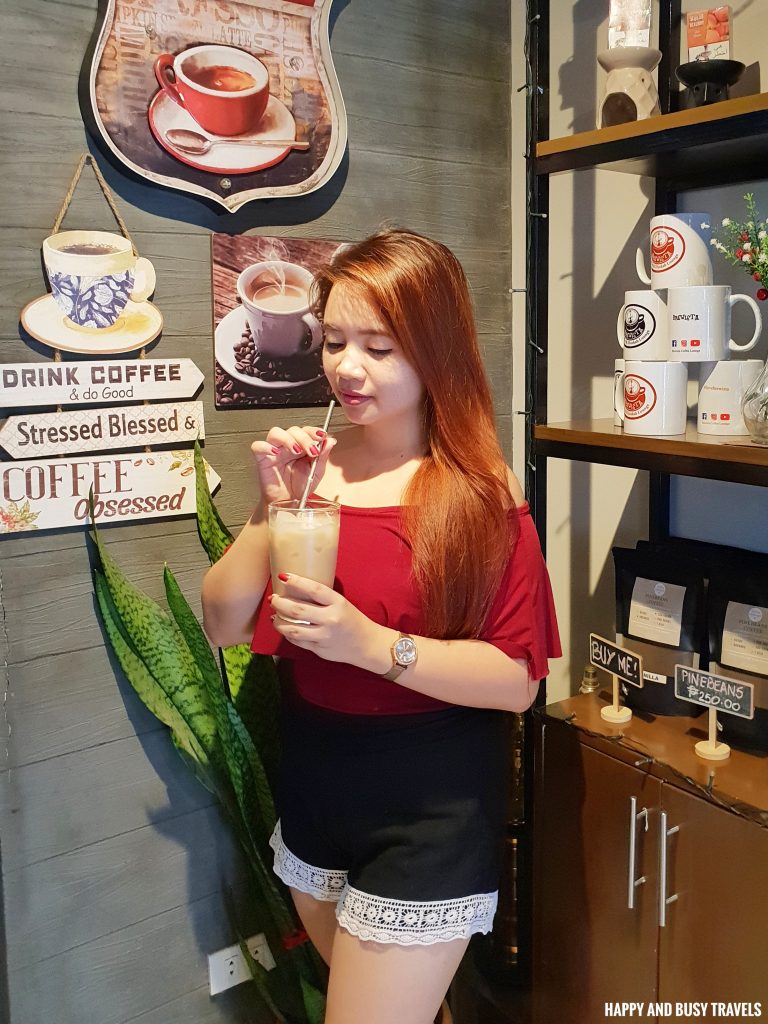 Iced Barako Fluffy
This drink is kinda new to us. Have you ever wonder how does Leche flan tastes with coffee? Iced Barako Fluffy is made out of the usual Barako coffee in the bottom, but that fluffy foam at the top is a caramel foam that tastes like Leche flan, with a drizzle of chocolate syrup. It actually tastes good!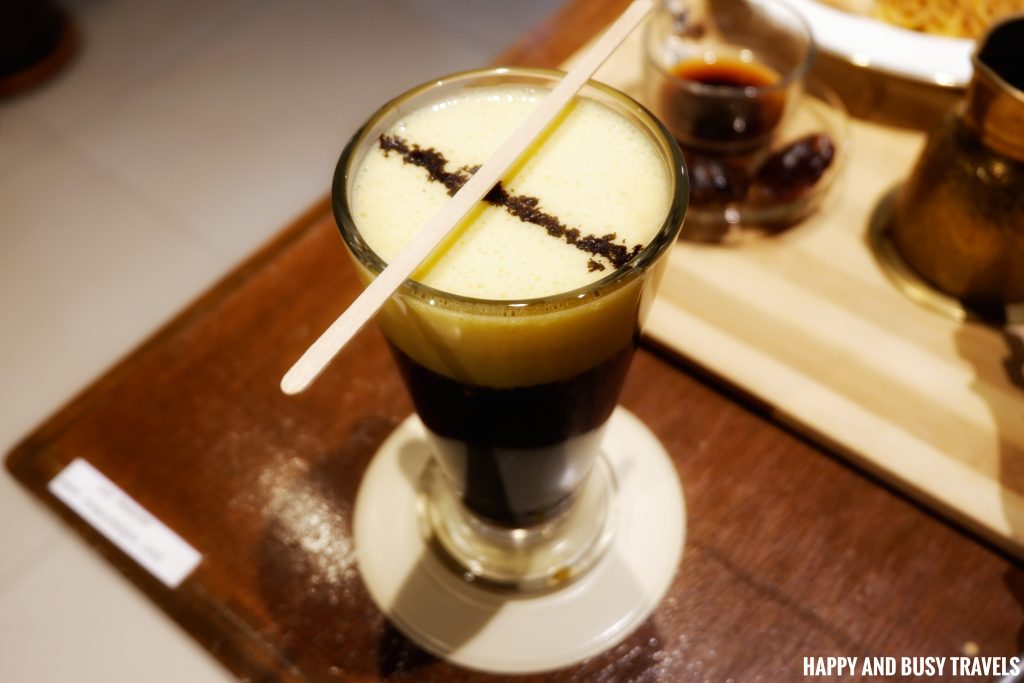 Don't forget to stir it first before drinking!
Iced Cardamom Spiced
Espasol is a famous snack in the Philippines, particularly in south Luzon. That's the inspiration behind this drink, the Iced Cardamom Spiced. I was like eating Espasol, but in liquid form haha.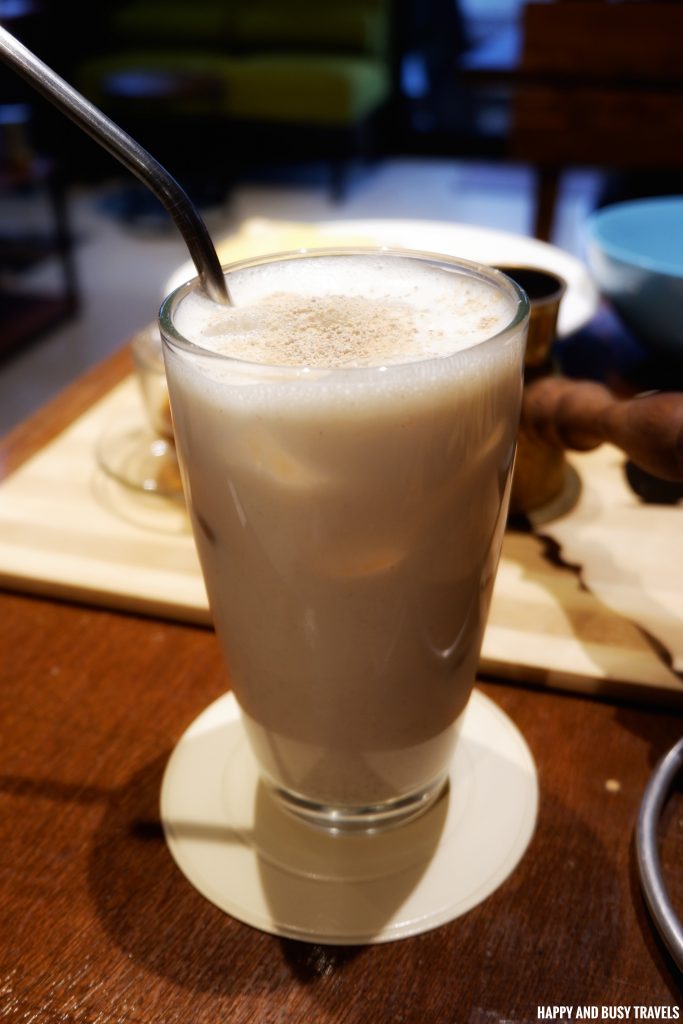 Turkish Coffee
Here's another coffee that Brewista offers that other cafe doesn't have, the Turkish Coffee.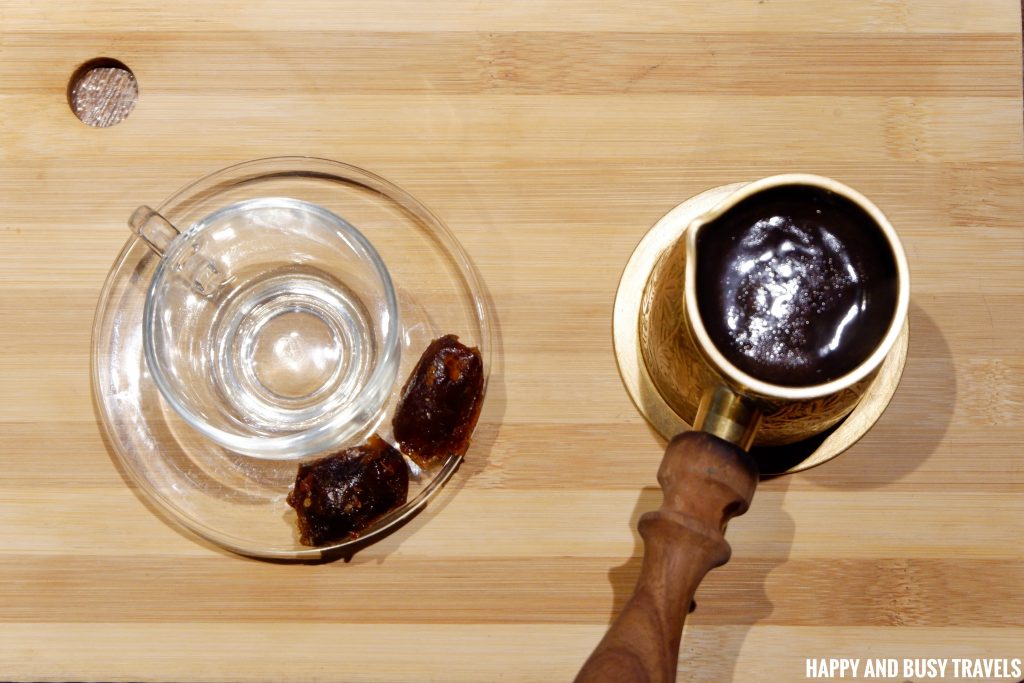 I tried pouring it carefully haha…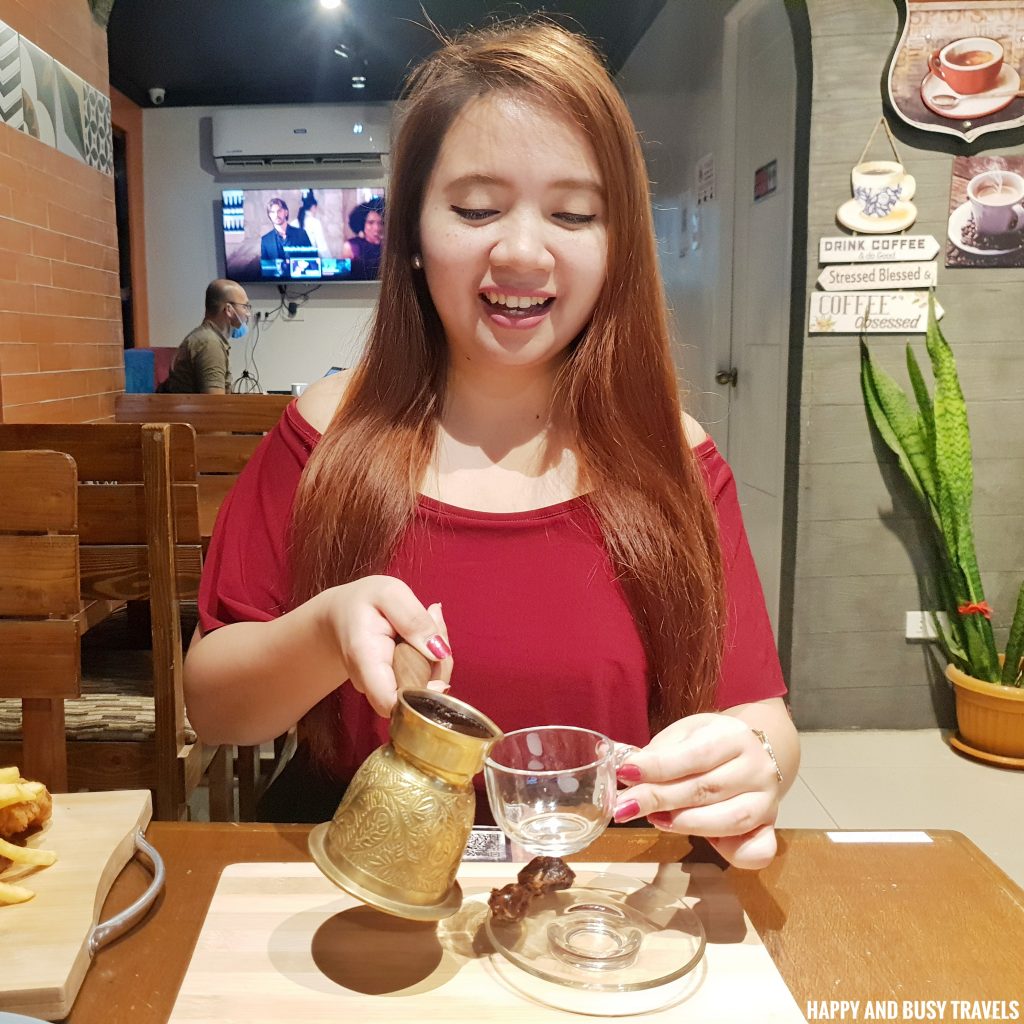 The coffee came in a cute pot that looked small, but it actually has a lot of coffee in it. Plus, there are two pieces of dates to balance off the taste. This coffee is good but it is too strong for me, and just right for Busy haha.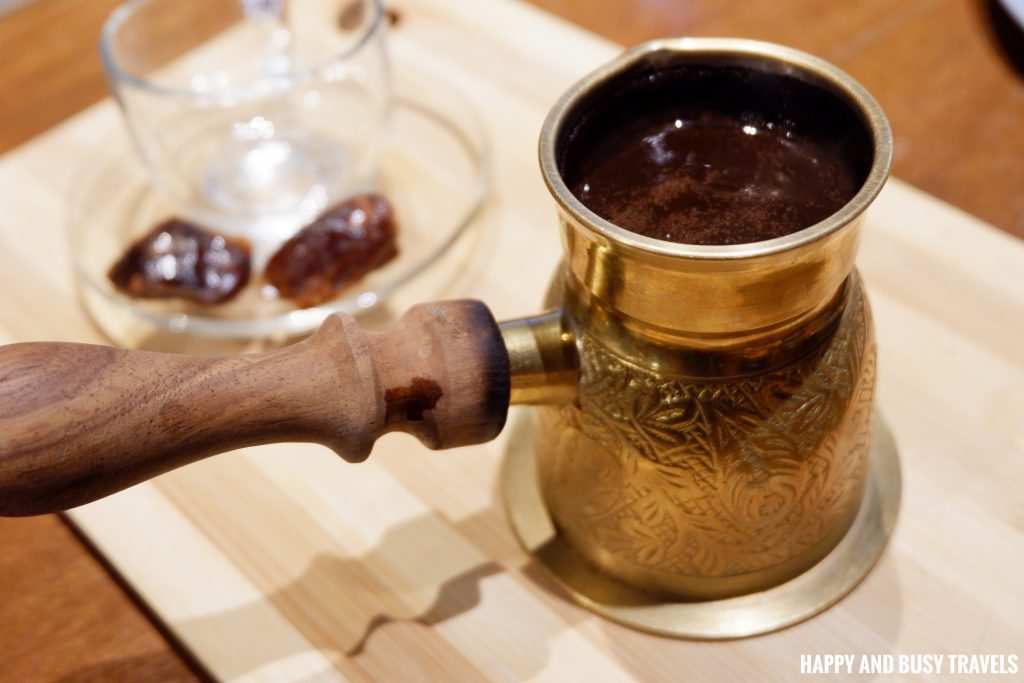 Main Dishes of Brewista Lipa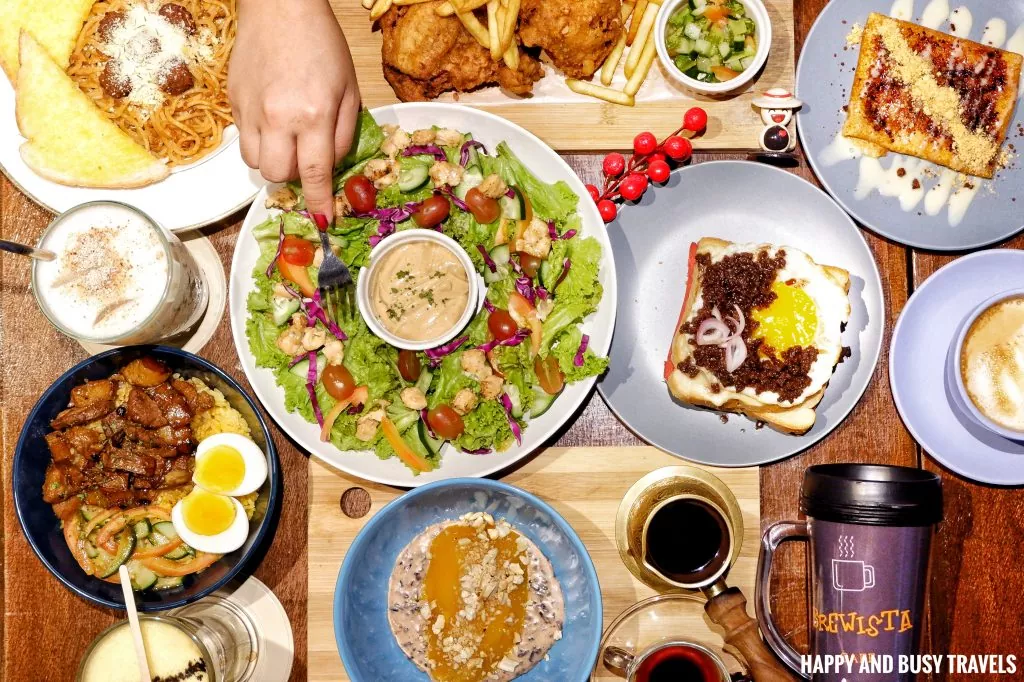 Torched Salmon Salad
Here are some greens to start off… The Torched Salmon Salad. It is composed of Lettuce, Grapes, Tomato, Cucumber, Red Cabbage, and Salmon.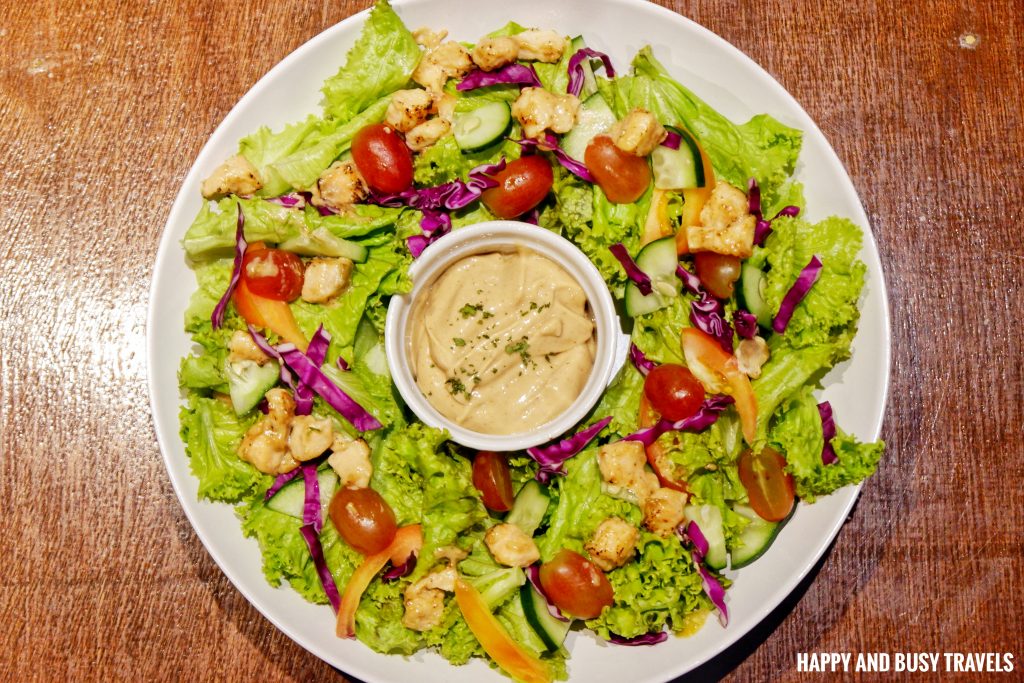 I do not eat veggies that much, but sometimes I get small portions of fresh salads. But when I tasted this one, I ate a lot because even though the Salmon are placed in small portions, it is actually enough for the whole salad to taste so good.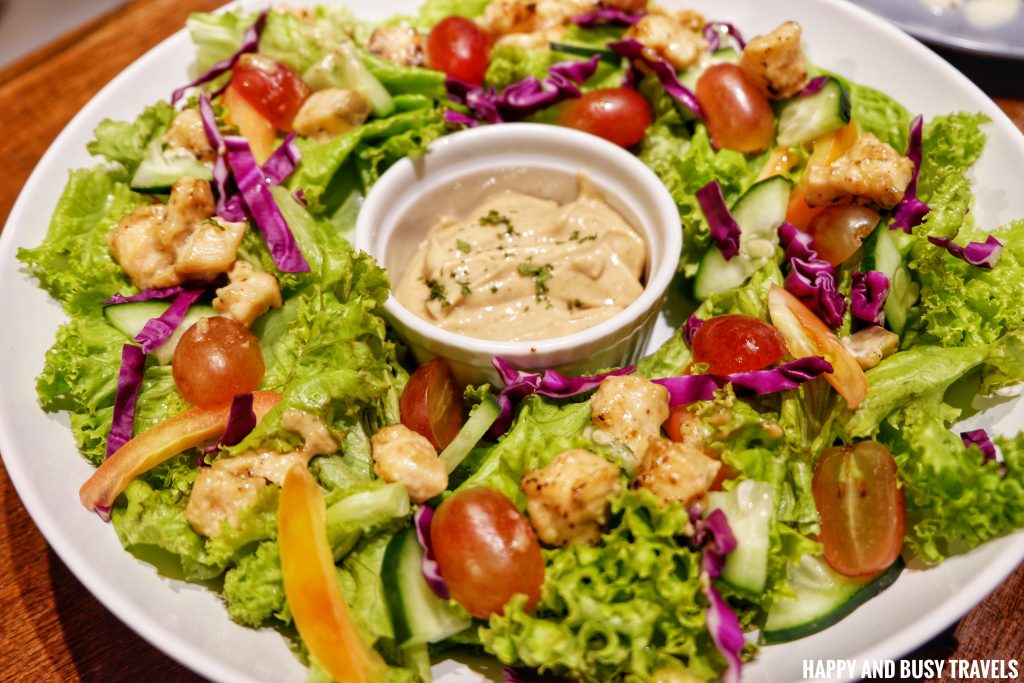 Club Brewistawich
Here's one unique dish from the restaurant, the Club Brewistawich. It is a three-layered sandwich which is has a Salami, Sunny Side up Egg, Ground pork, and Onions.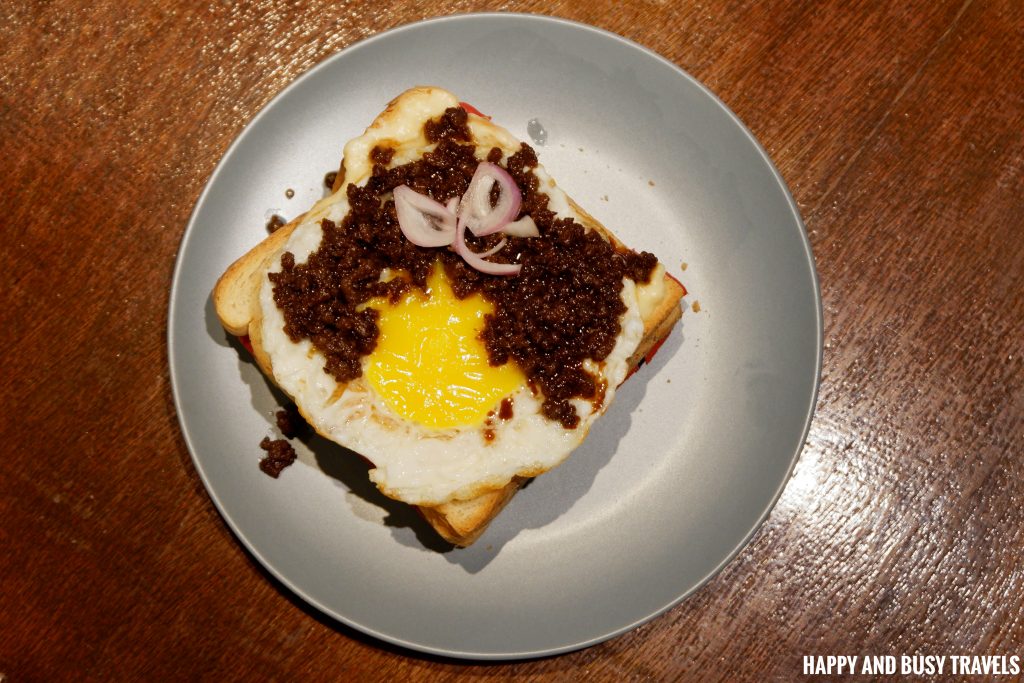 This sandwich is an upgraded version of the clubhouse. Well, this one is really better than the usual clubhouse. One serving is too much for me already, so I took my leftovers home.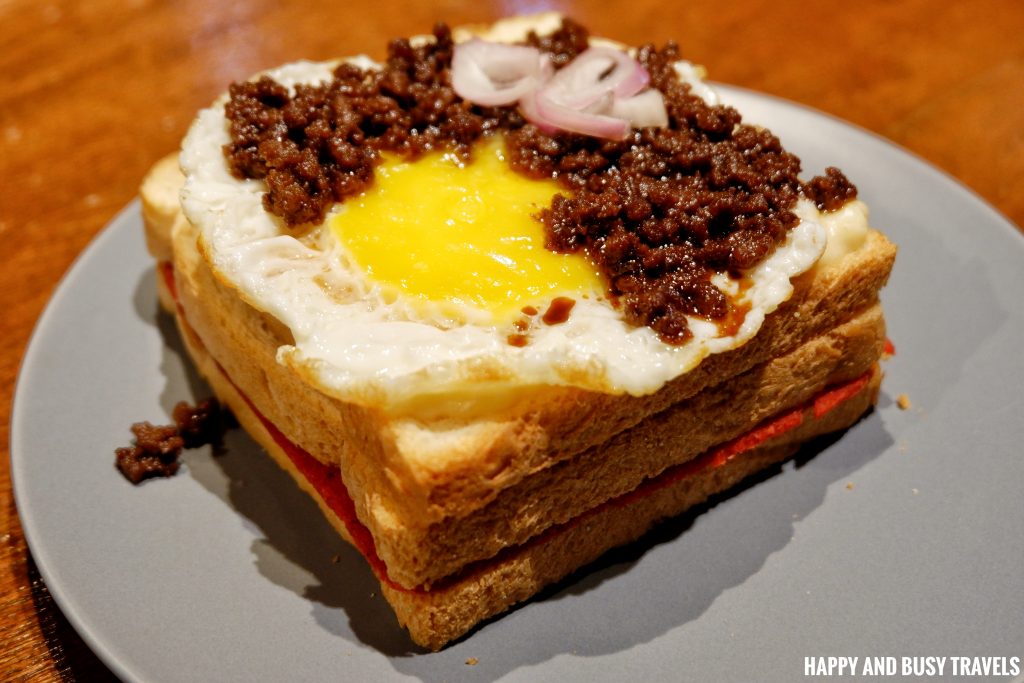 I really enjoyed it haha can you see it in my face? haha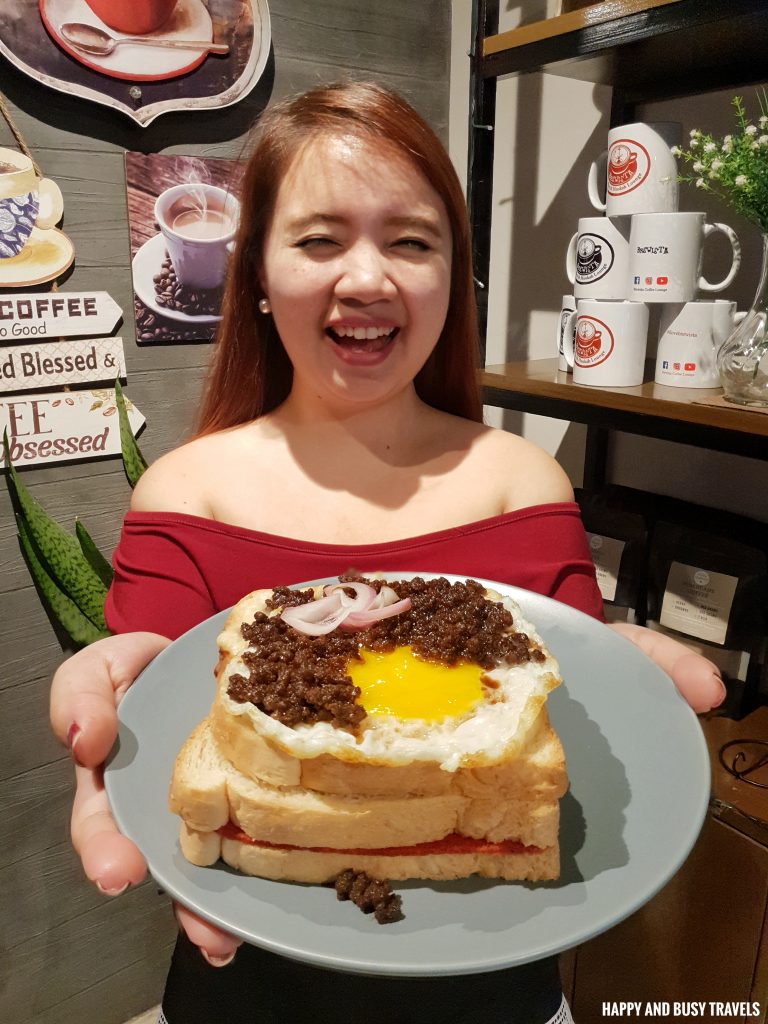 Black Rice Pudding with Mango and Nuts
Here is a refreshing dessert that is not too sweet, the Black Rice Pudding with Mango and Nuts.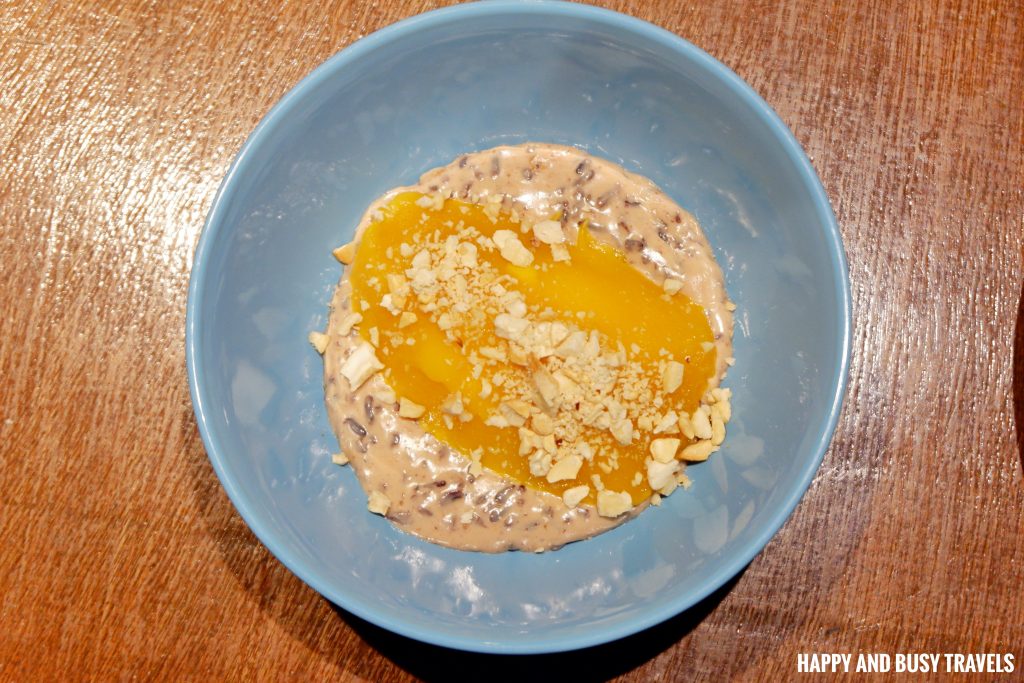 The dish tastes good, and it can even be a snack or a healthy meal already. This is one of Busy's favorites.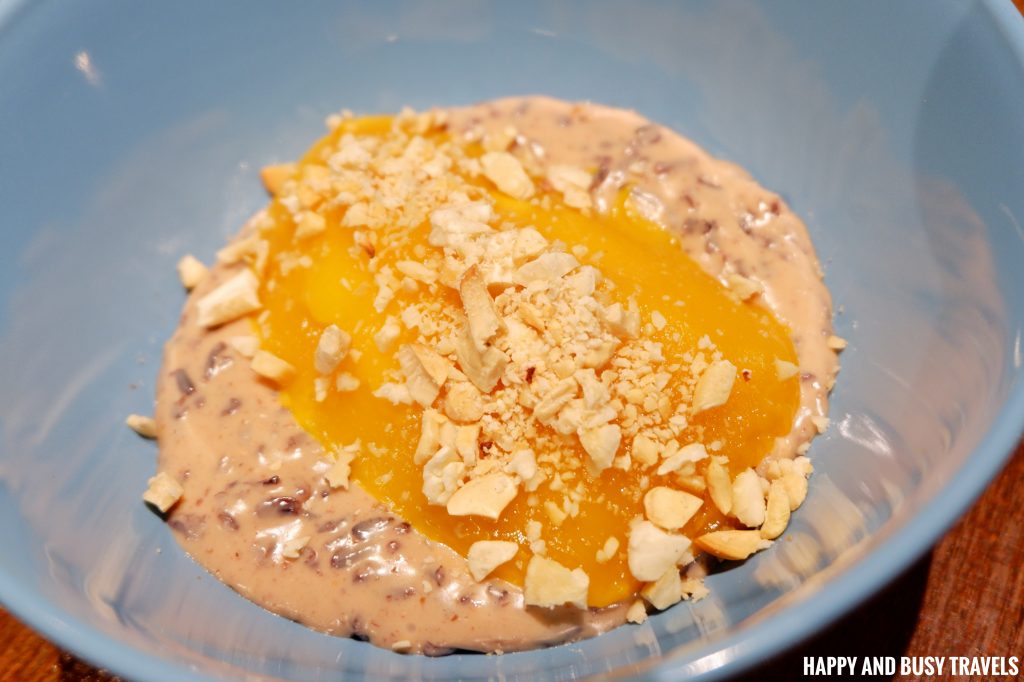 Inasal Pork Adobo
This meal goes right into Filipino's taste, the Inasal Pork Adobo rice bowl.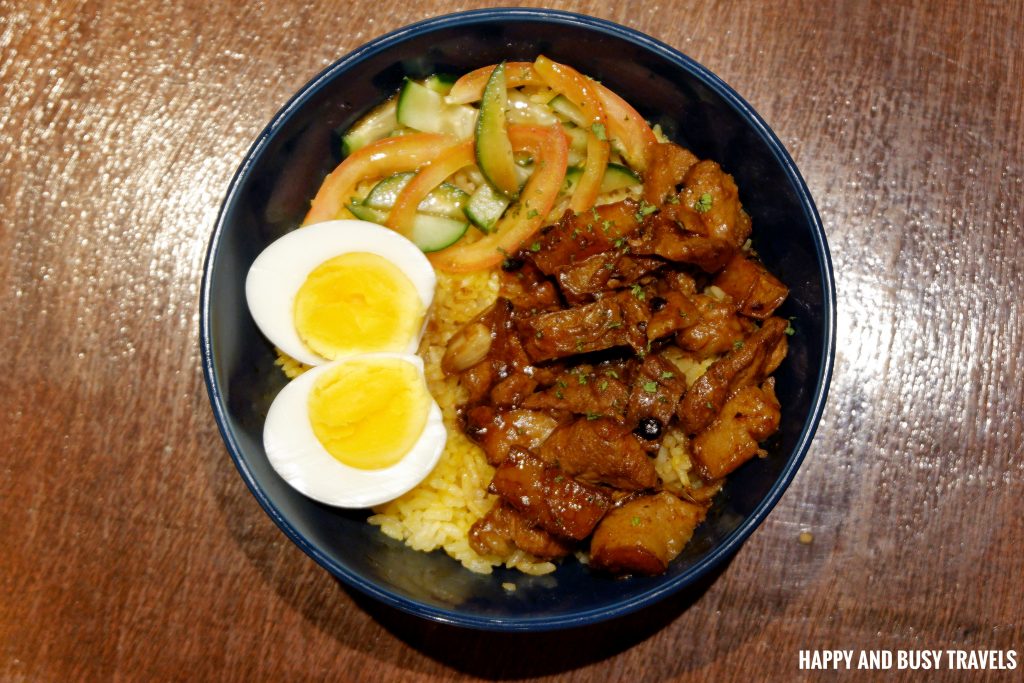 If you are looking for a heavy meal, this one is for you. It is a rice bowl meal with rice that tastes like fried rice with Chicken oil, topped with a hard-boiled egg, Cucumber Tomato Salad, and of course the Inasal Pork Adobo.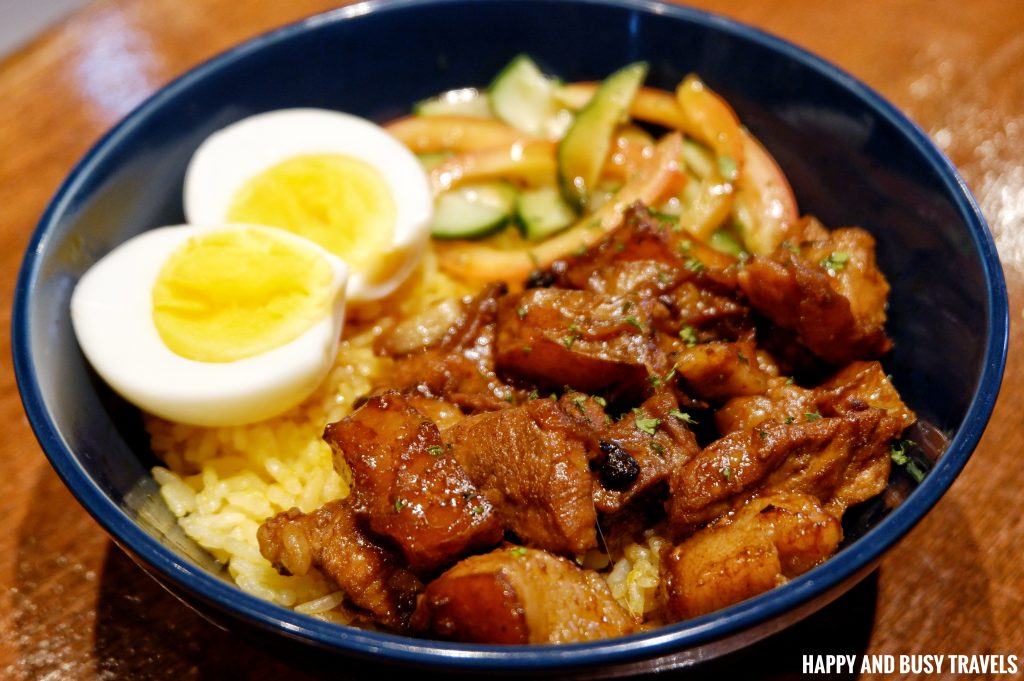 The classic Pork Adobo has a lot of sauce, but there is a dry version. The dry version is what Brewista serves (Which I prefer!).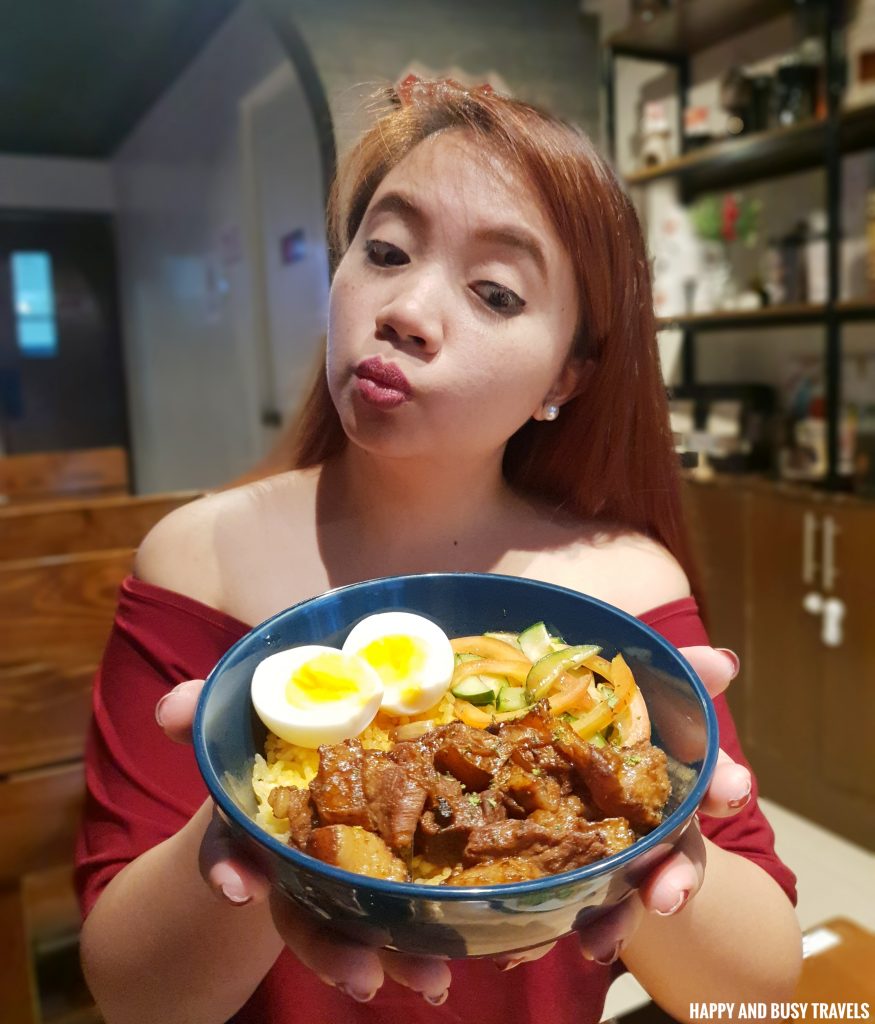 Meat Balls Spaghetti
The classic is here, meet Meat Balls Spaghetti. Of course, it is made out of marinara sauce, ground pork/beef, Tomatoes, pasta, and Parmesan Cheese. It is served with toasts on the side.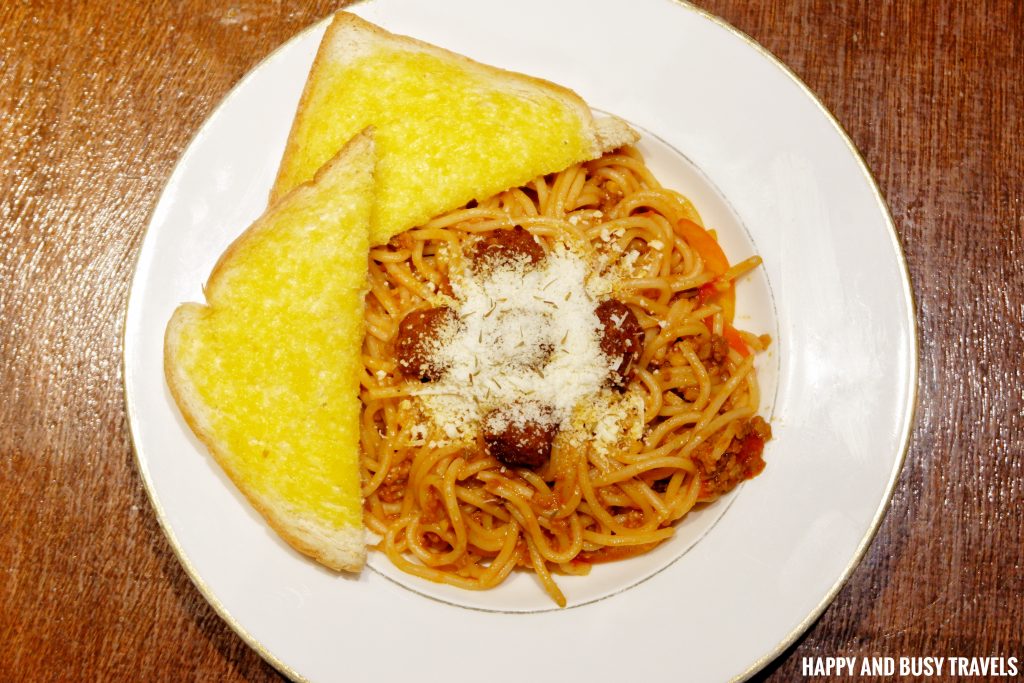 I love their spaghetti, this is one of my favorites in the resto. It tasted good, it is not sour nor sweet, the taste is just right.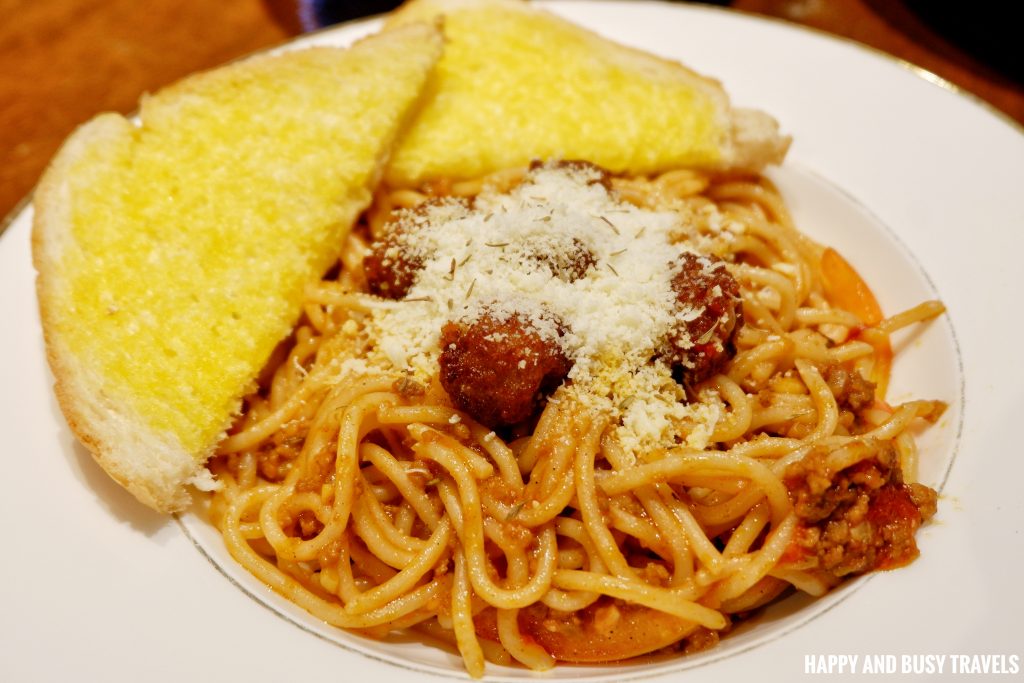 Broasted Chicken
This is not your usual fried chicken, it is Broasted Chicken. It is served with a Cucumber Tomato Salad, Garlic sauce or Hummus, and you may choose between fries or rice.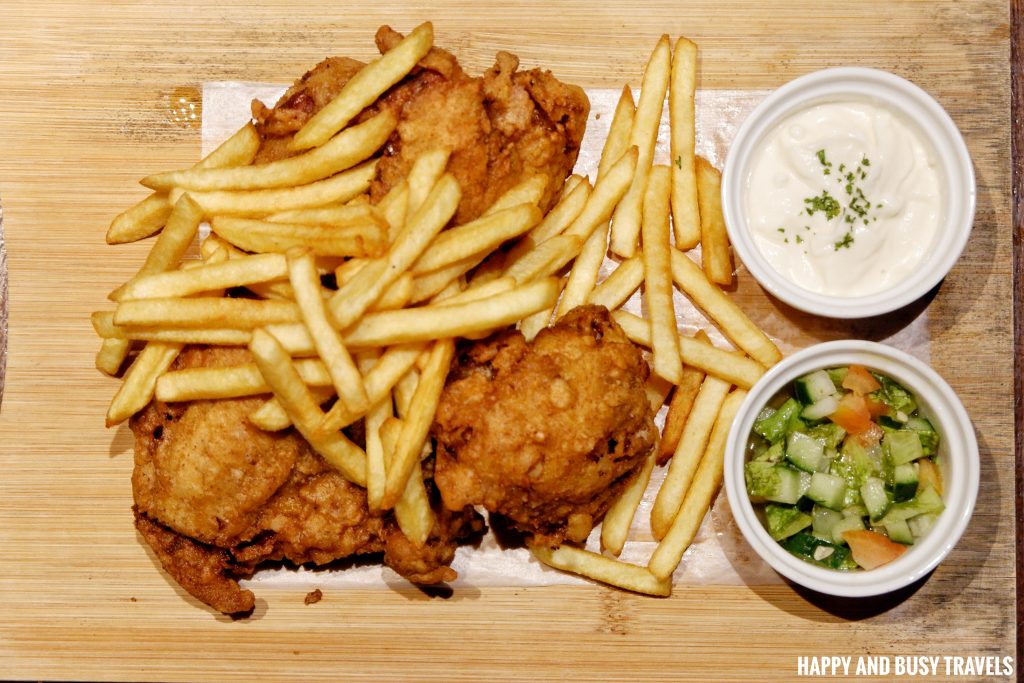 While eating this dish, the middle-eastern taste popped out. It tasted good… again! Wooo this restaurant really serves quality food but in a very affordable price.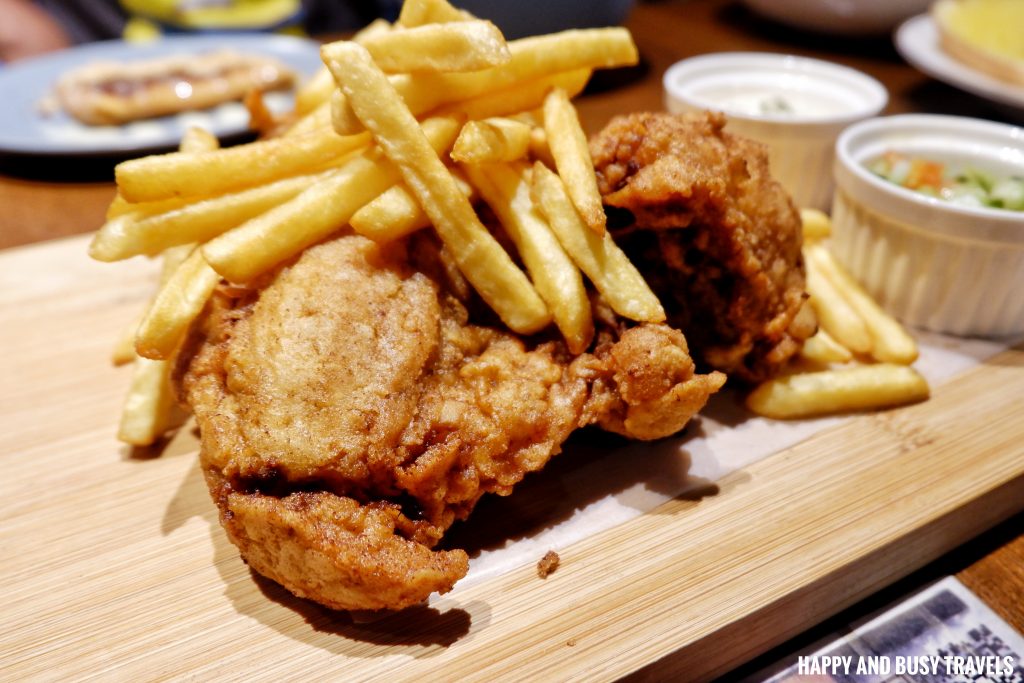 Buko Pie Crumble
Lastly, here is our dessert the Buko Pie Crumble.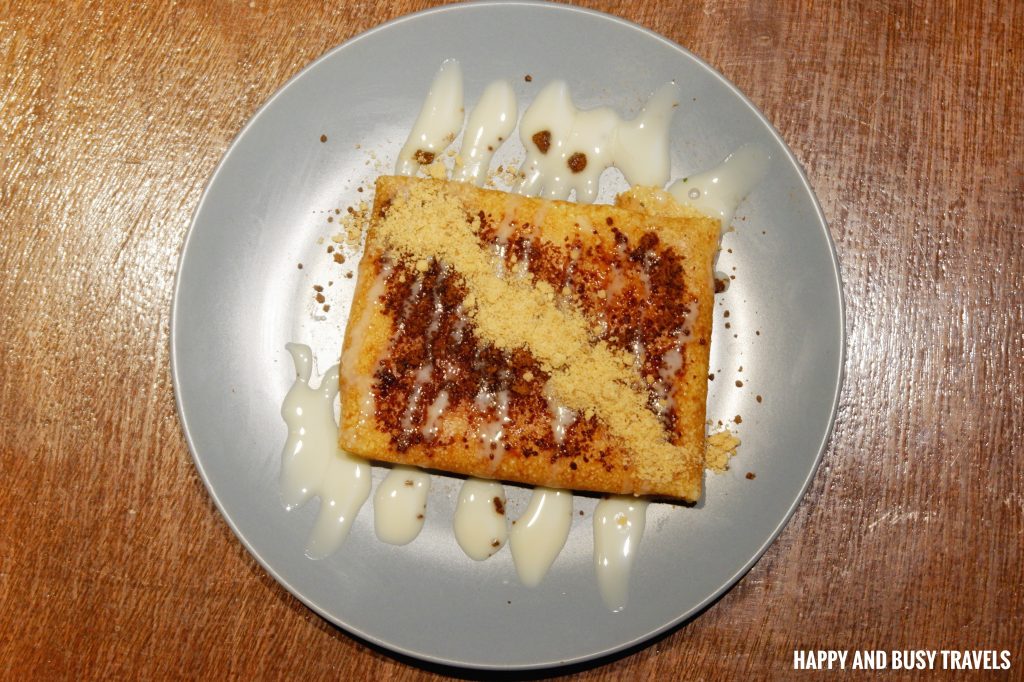 This dessert was inspired by the Buko Pie, but this one is served in a crepe form with all the Buko Pie parts haha.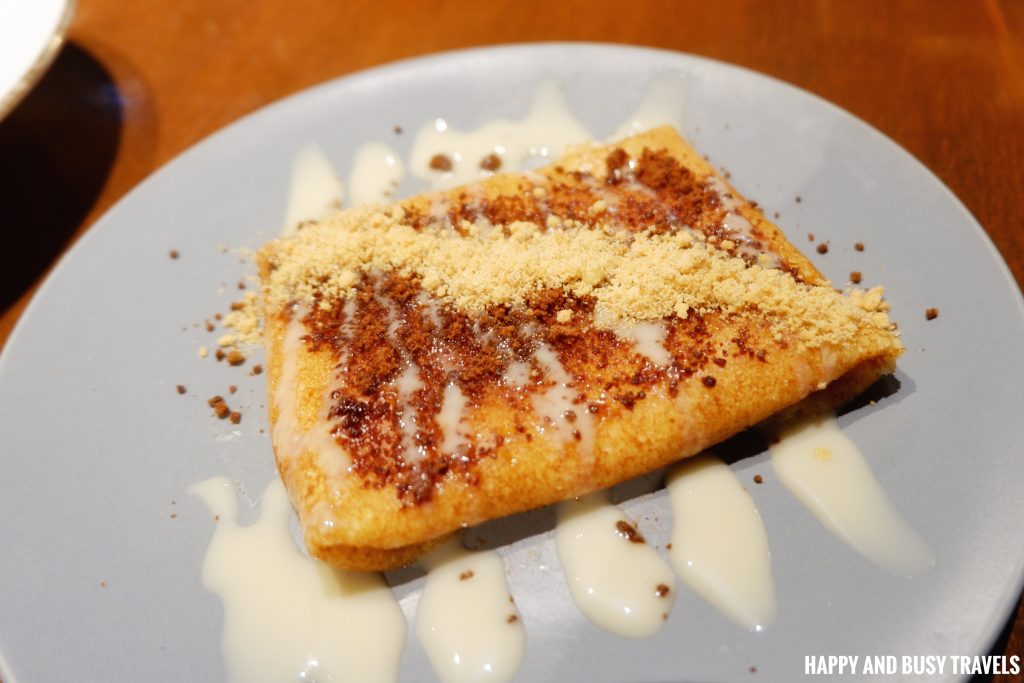 Others – Brewista
There are also other items for sale in the restaurant. Just like this Pinebeans coffee…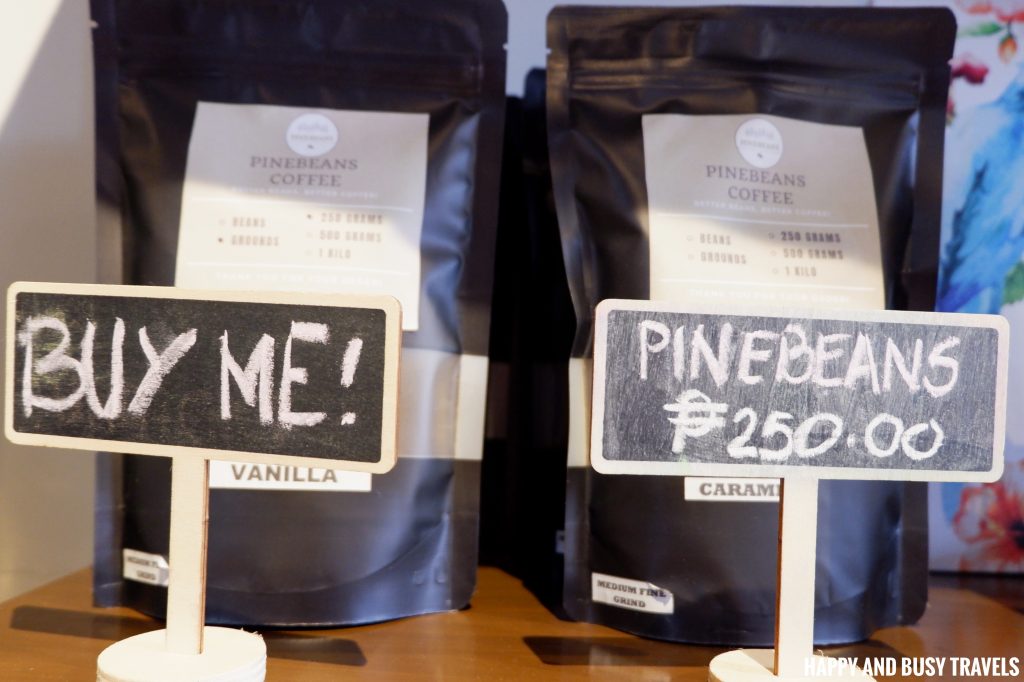 Tea…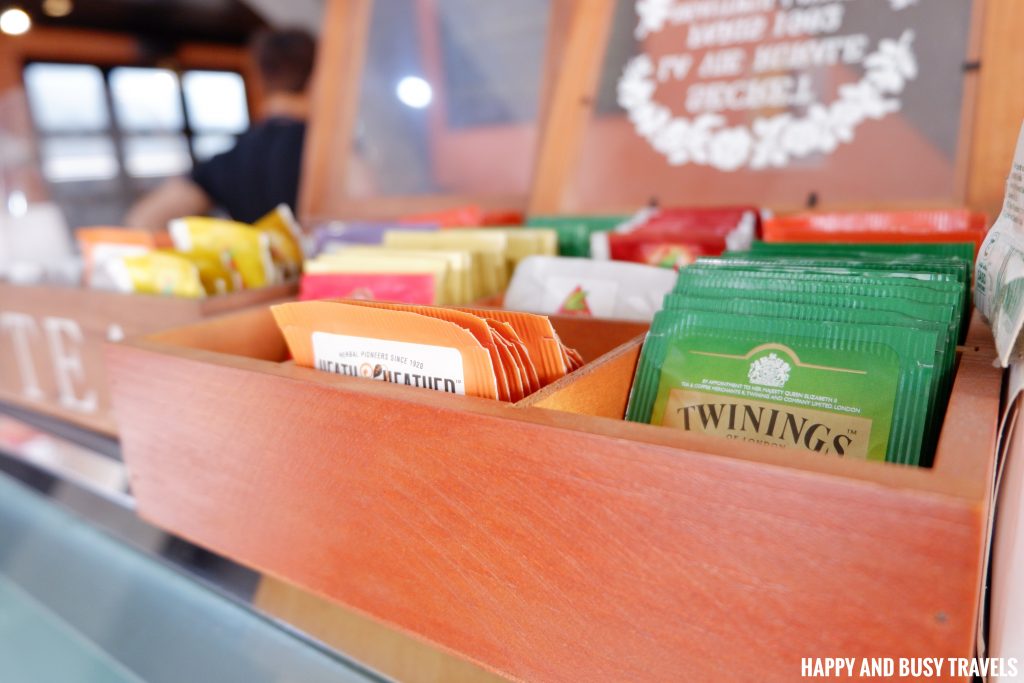 Alcoholic beverages… and Shisha is also available.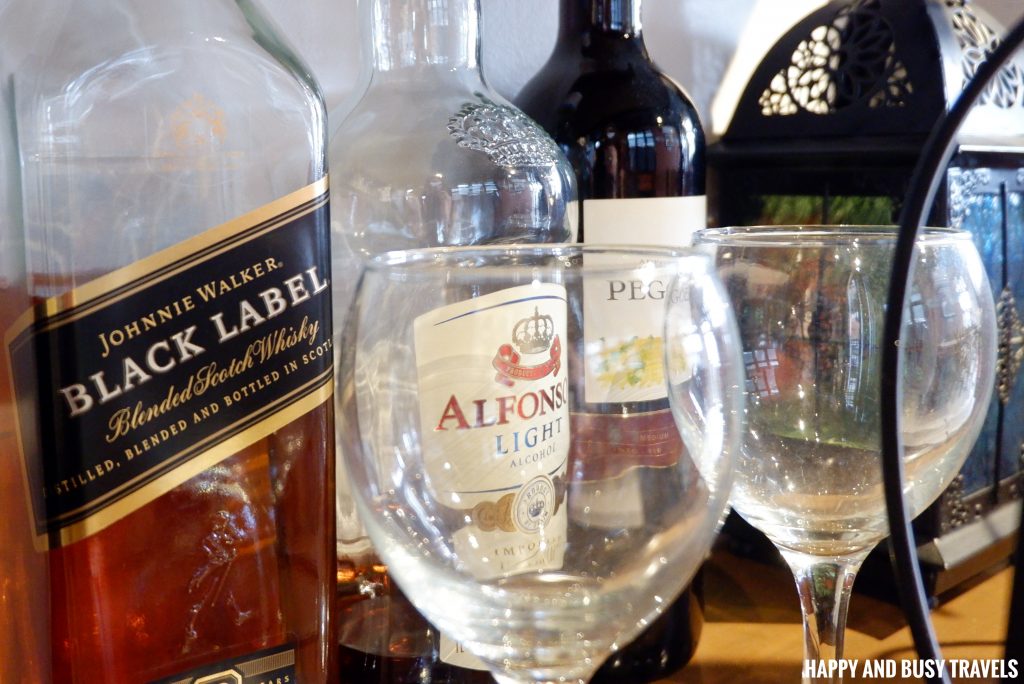 Menu of Brewista Lipa
Main Dishes
Drinks
Happy and Busy's Smileys for Brewista Lipa
Overall we had a really great experience in the restaurant. It has a good cafe ambiance, wifi is available, different payment options are available, food is great but affordable, and all of the staff are friendly.
Food

Everything is delicious!
Location

The restaurant is very much accessible to public transportation and it is just beside the main road.
Ambiance

I felt like I am in a cafe but with great food.
Value for money

Everything is affordable considering that the serving is big, and you'll get to taste something different.
Service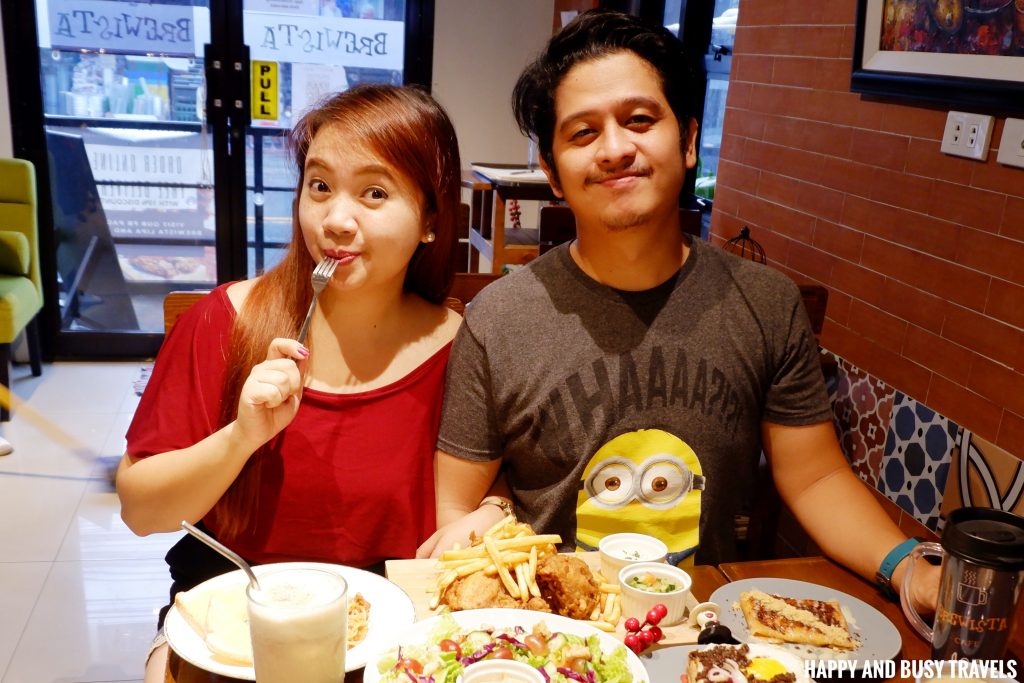 More exciting food and drinks review at: https://happyandbusytravels.com/category/food-and-drinks/