Clemente's Cuisine, Lipa, Batangas
During our visit to Lipa, Batangas we had a chance to eat in Clemente's Cuisine. Their main goal is to make people experience different authentic cuisine at very reasonable prices. So, we checked it out and see if it is really true.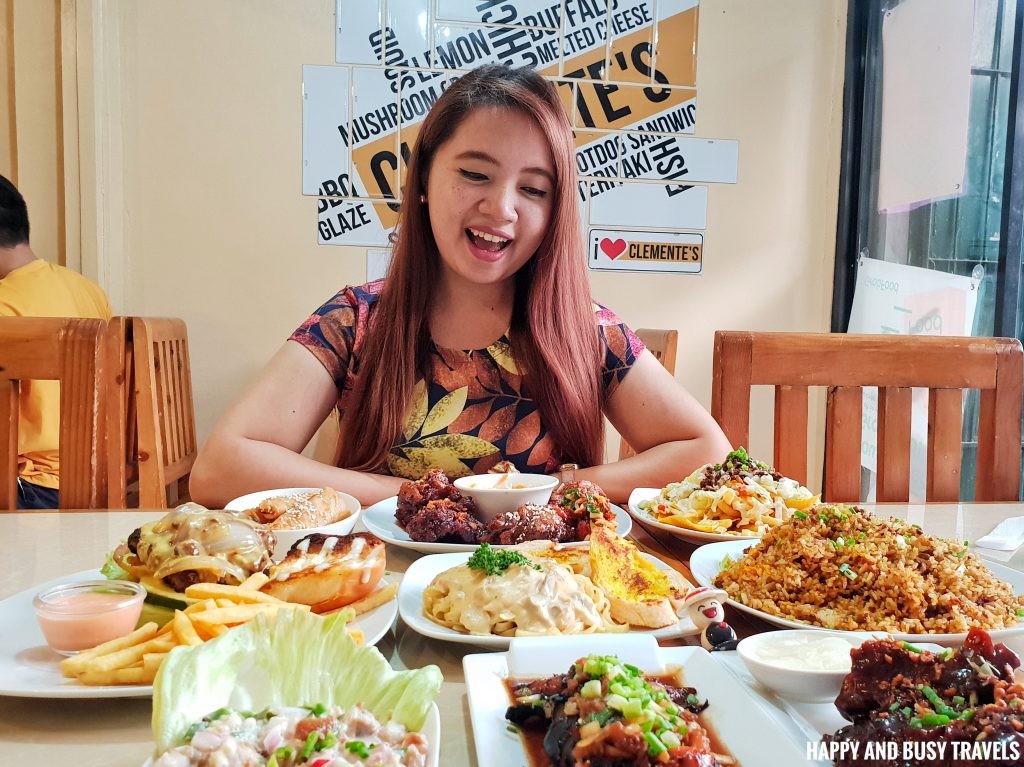 Important Information
Facebook: https://www.facebook.com/ClementesCuisine
Contact Numbers: 0927 118 2562
Email Add: [email protected]
Operating Hours: 10 AM – 8 PM (7 PM during GCQ)
Dining Options: Dine In, Take Out, Delivery (Via Foodpanda, SabrosoPH, GrabFood, Ala ehxpress)
Payment Options: Cash
Address: #28B Kapitan Simeon Luz St, Lipa, Batangas
Google Maps Link: https://goo.gl/maps/WAVQLFeFKj2YAVFP9
Inside Clemente's Cuisine
The store is very easy to find through Waze or google maps even though the restaurant is small. We immediately saw the restaurant because there are some motorcycle delivery guys outside the restaurant.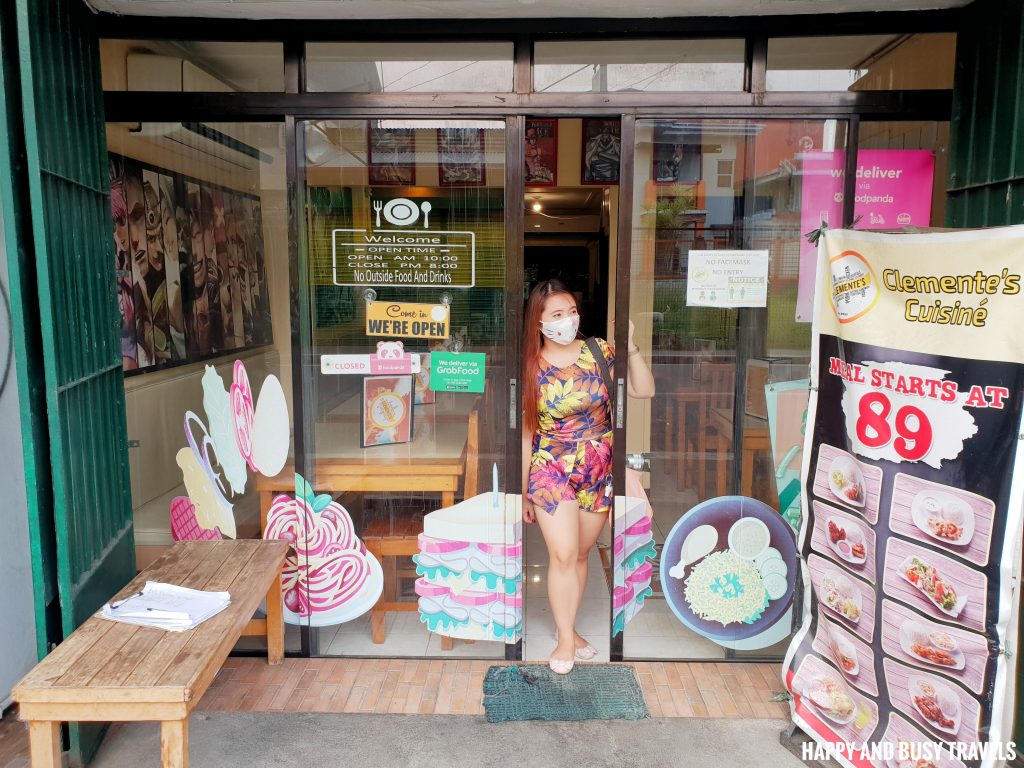 Clemente is the restaurant owner, and he loves anime especially One Piece, which shows throughout the restaurant.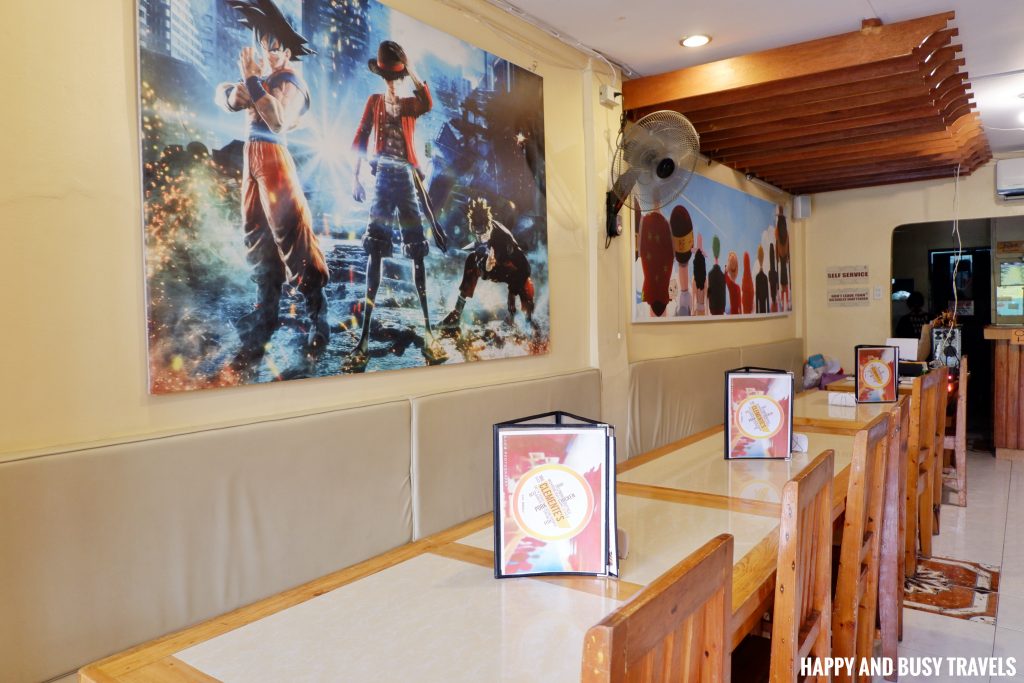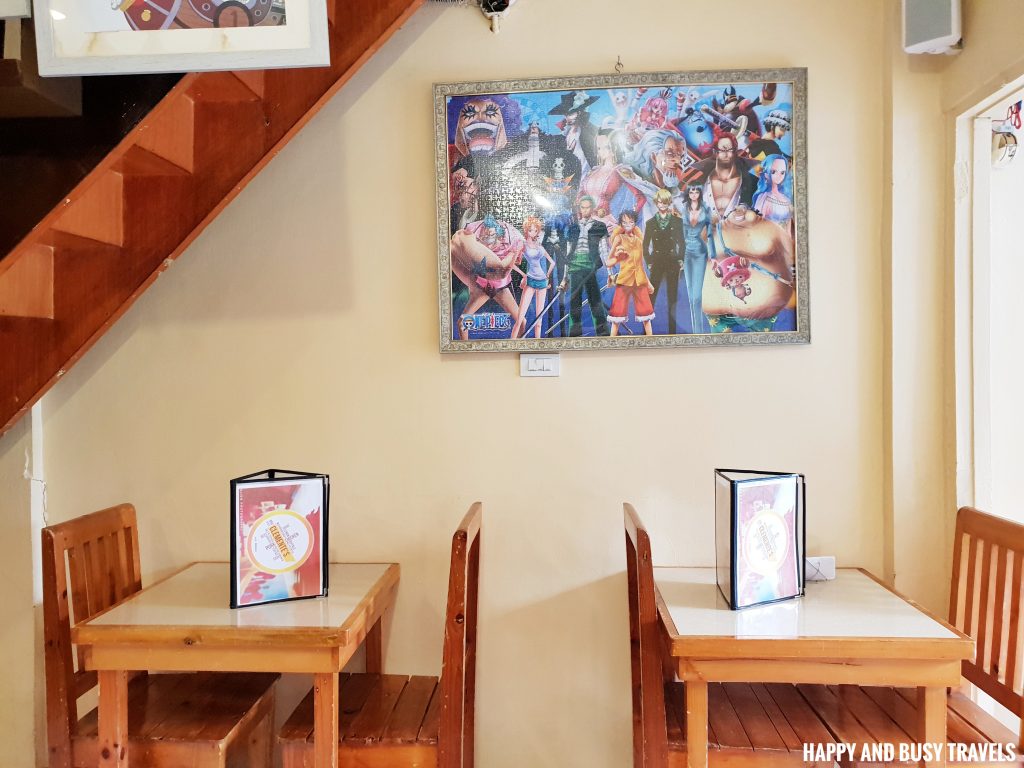 They also have a second floor, so there is a lot of space to dine.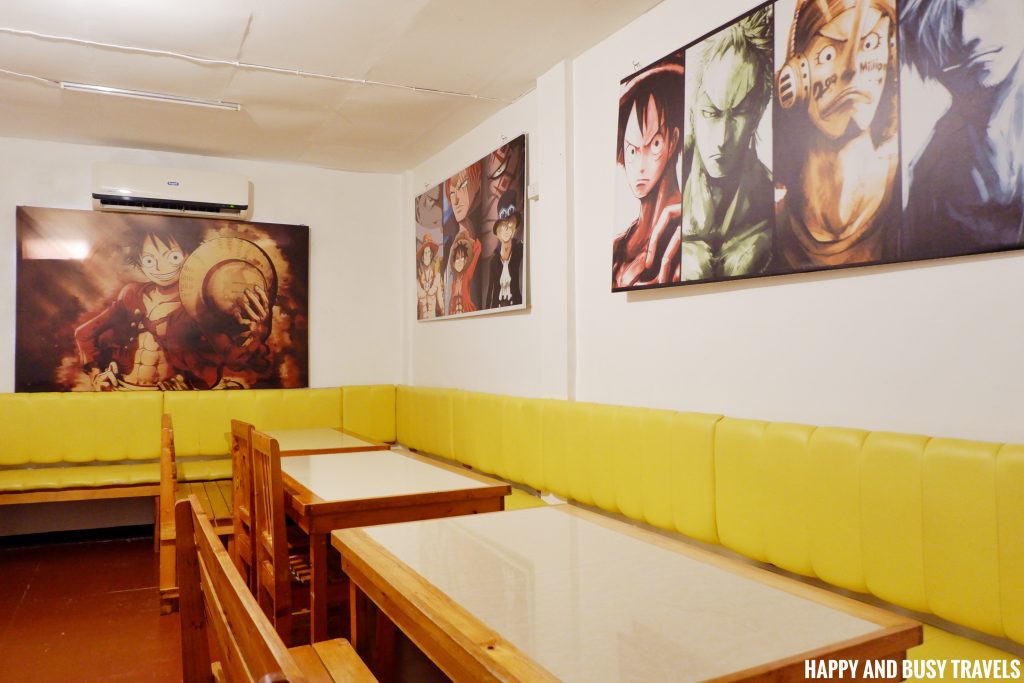 Dishes of Clemente's Cuisine
We ordered a lot and checked it out. 🙂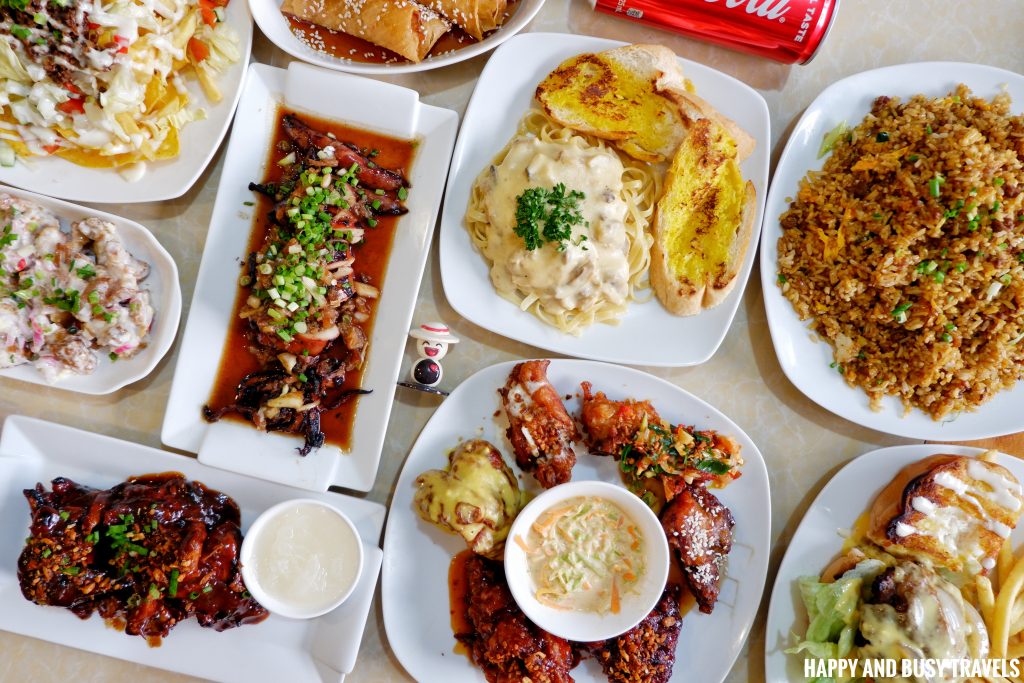 Beef Tapa Nachos
This Beef Tapa Nachos is made out of Nachos and Fries, topped with Beef Tapa, Fresh Tomato, Bell Pepper, Spring Onion, and melted Cheese.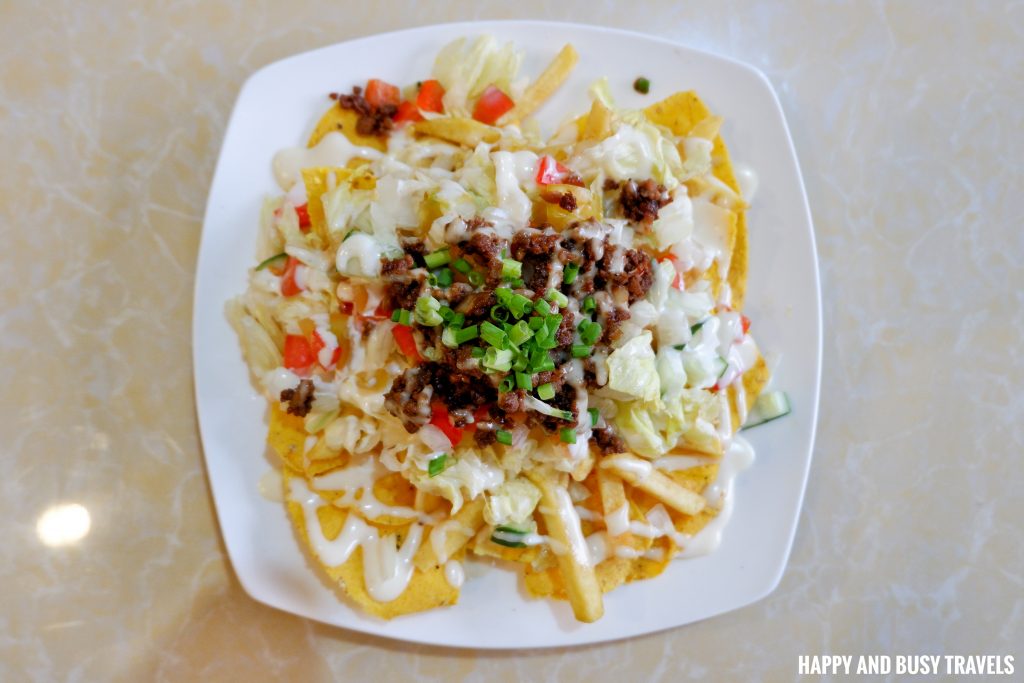 Placing Beef Tapa on Nacos and Fries is a good combination, it's like a good blend of Filipino and Mexican in one plate. The sweet and salty taste of Tapa compliments the other ingredients.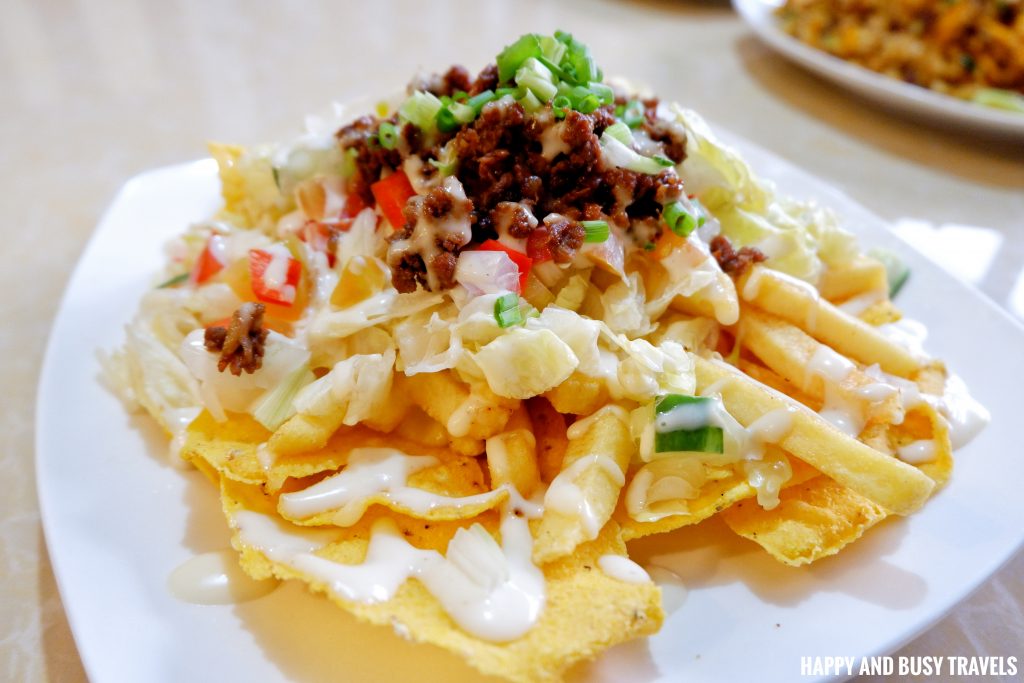 Chicken Carbonara
Of course, they also have the classic Chicken Carbonara, which is served with two slices of garlic toast.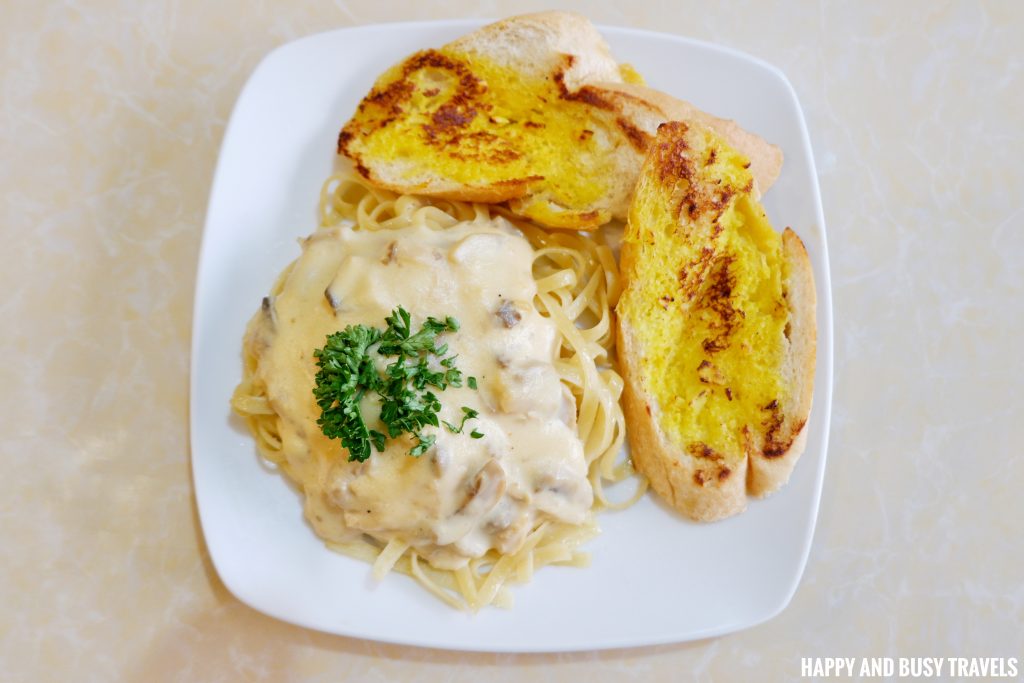 I love pasta so I enjoyed this one, it tasted good and it is very affordable.
Ka EMEN's Burger
This burger is made out of a Beef Patty, fresh lettuce tomato, special sauce, cheese, bbq sauce, caramelized mushroom and onion, topped with melted cheese, and served with fries.
This burger is named after the owner "Clemente" so I immediately thought this one tastes good. Ohh yes it tasted good. The patty is just enough for the burger.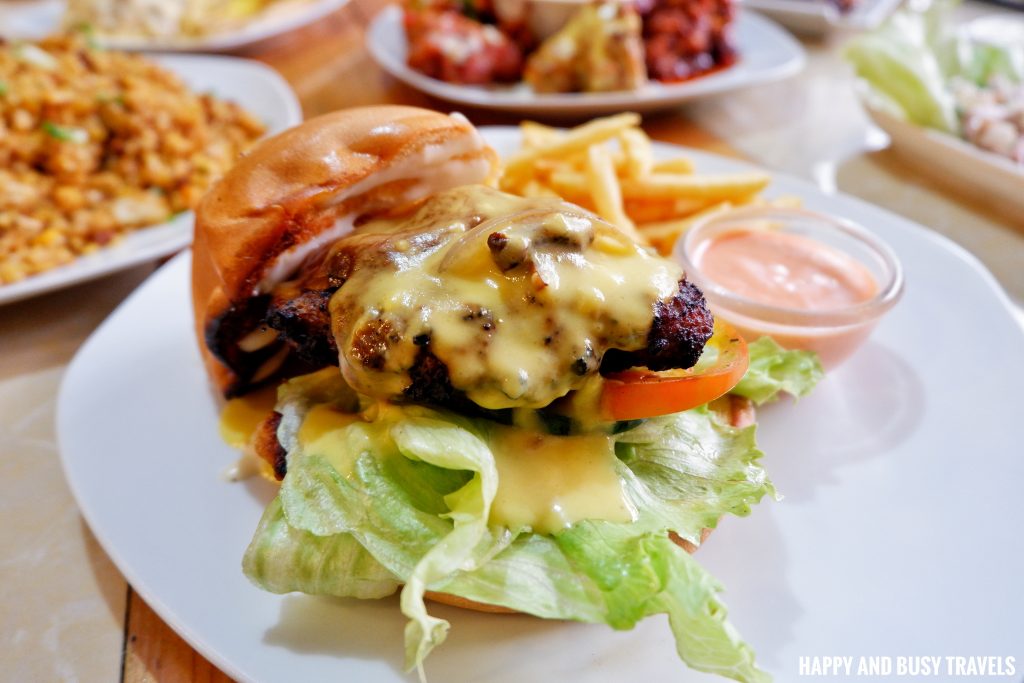 Minced Beef Rice
Of course, we have to try any one of their best seller rice. This one is the Minced Beef Rice, which is made out of white rice, Minced Beef, Spring Onions, Egg, and a few sauces (which I guess is Soy Sauce).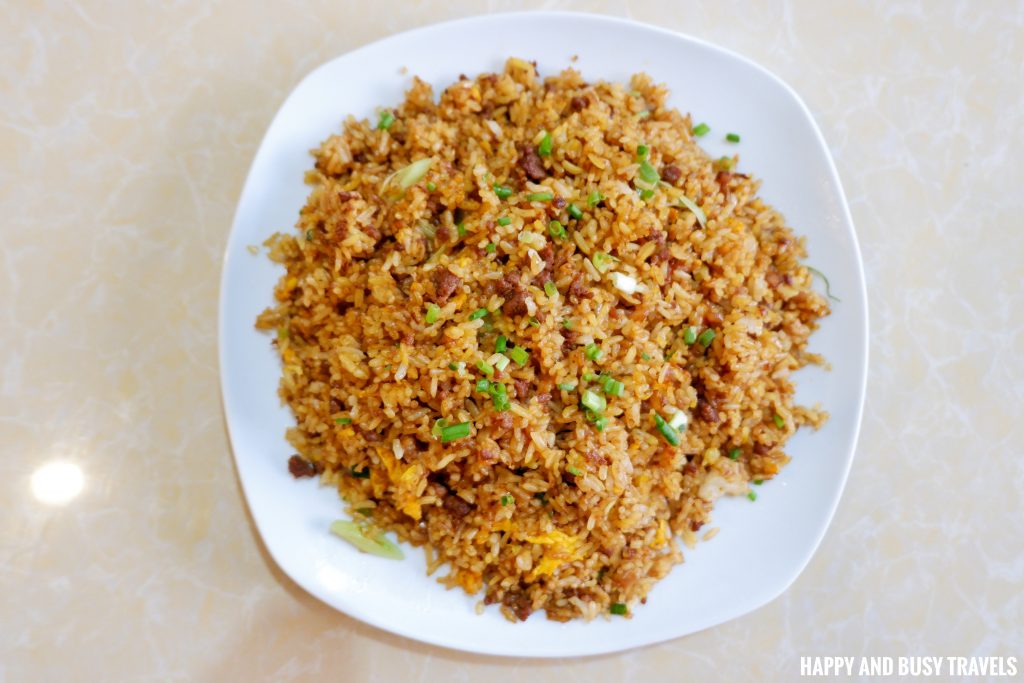 I think this one is good for 2-3 persons because this is too much for us haha. It tasted good and it made us eat a lot.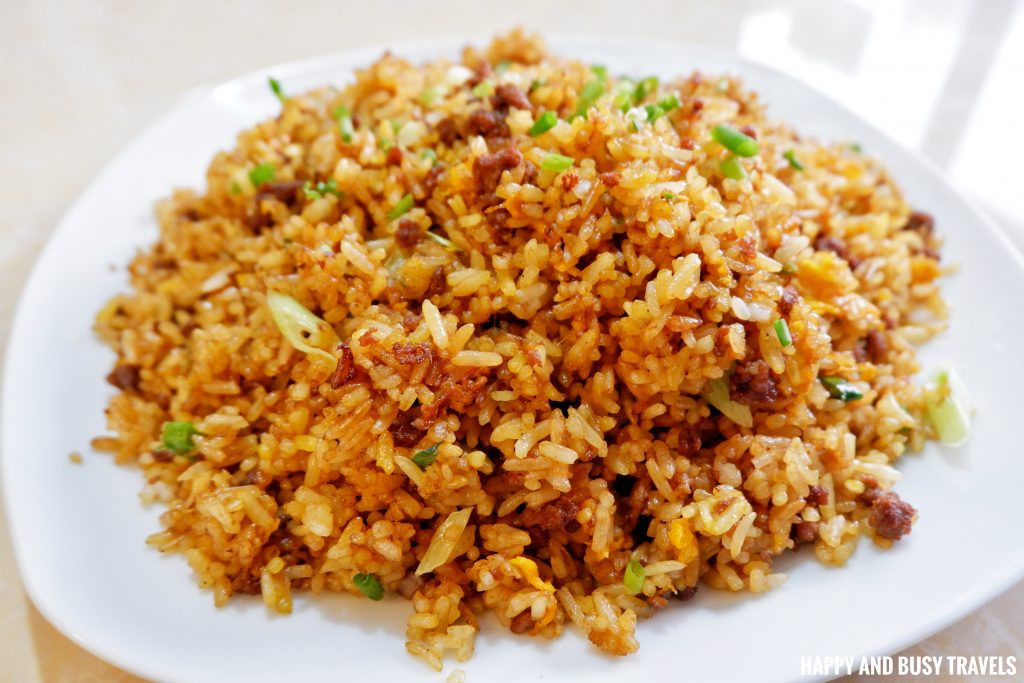 Baby Back Ribs
When you say Baby Back Ribs, you'll immediately think that it is expensive. Well considering the price of pork, this dish is still very affordable.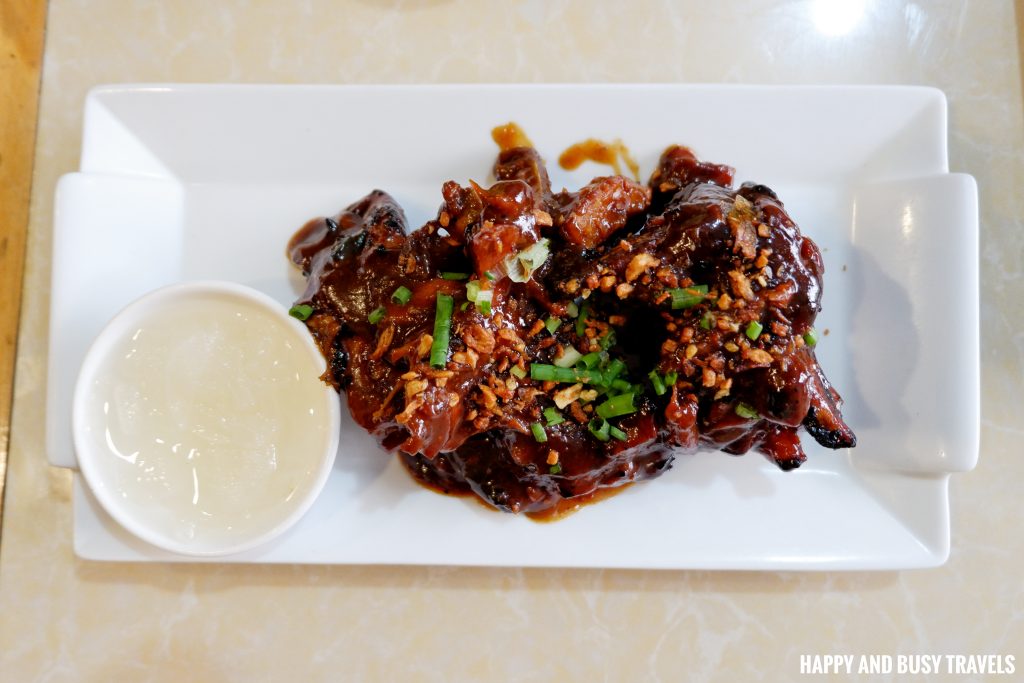 This one tasted okay, and it is very tender! It's so easy to remove from the bone.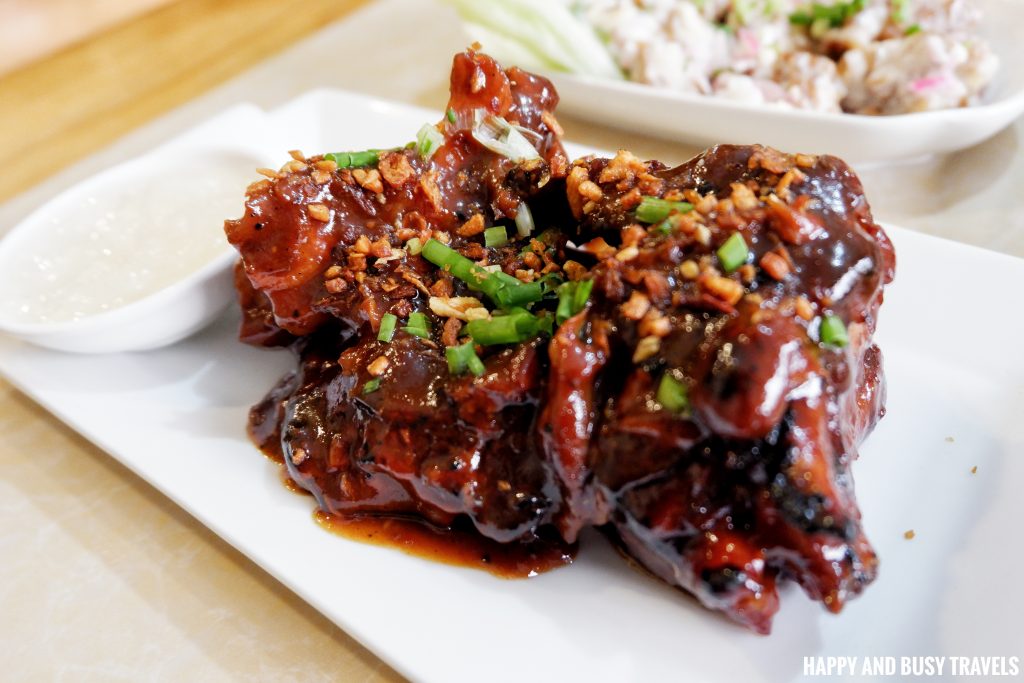 Dinakdakan
Even though Dinakdakan originated from the north, it can also be found here in the south! Dinakdakan is made out of grilled pork chopped into small pieces and tossed into vinegar dressing with ginger, onions, and chili pepper. Usually, pig brain is also added to make the dish creamy, but I think this version has mayonnaise or something that makes it creamy (I'm thinking it's not pig brain).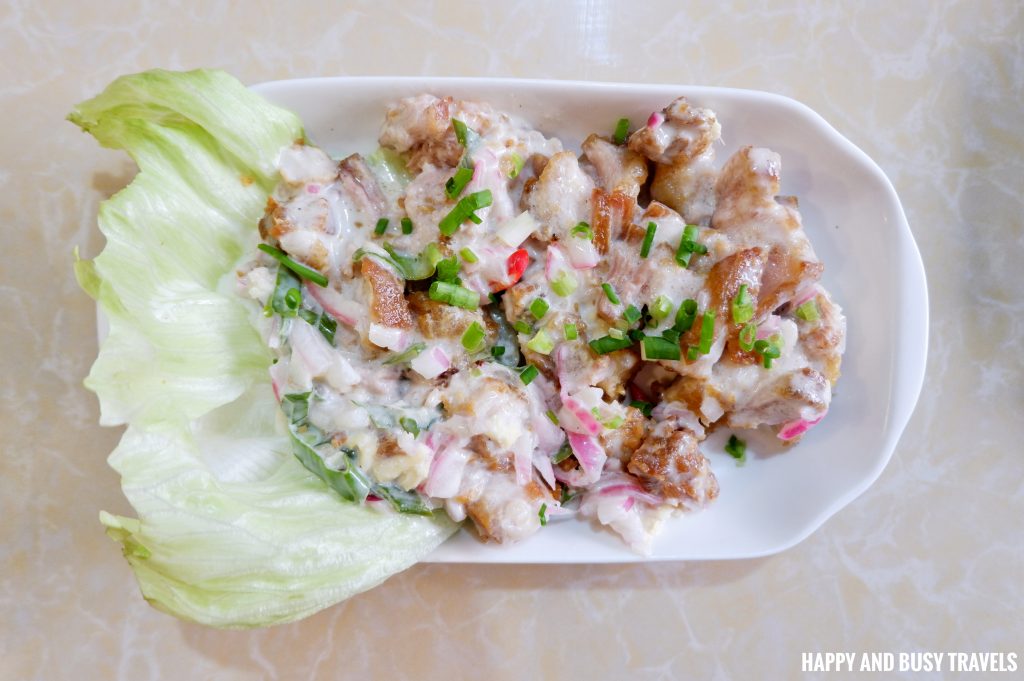 This one is Busy's favorite so he went on and he ate everything haha.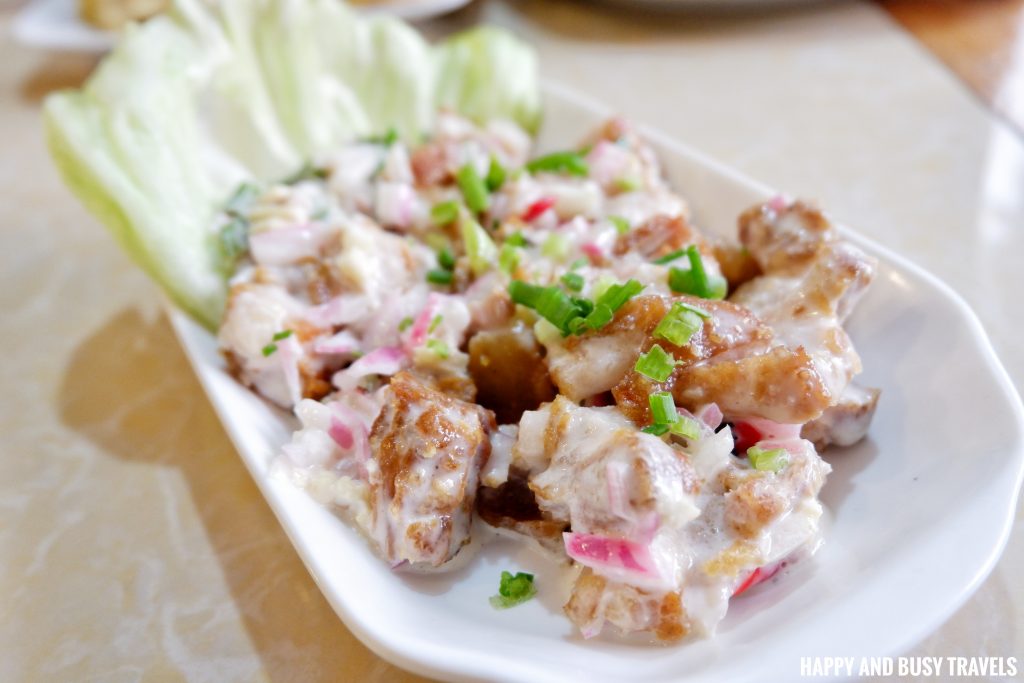 Squisig
This one is one of my favorites, Squisig. You might be asking why is the name like this? The dish is just a regular Grilled Squid. No, no, no! It's not ordinary because it has Sisig inside the Grilled Squid!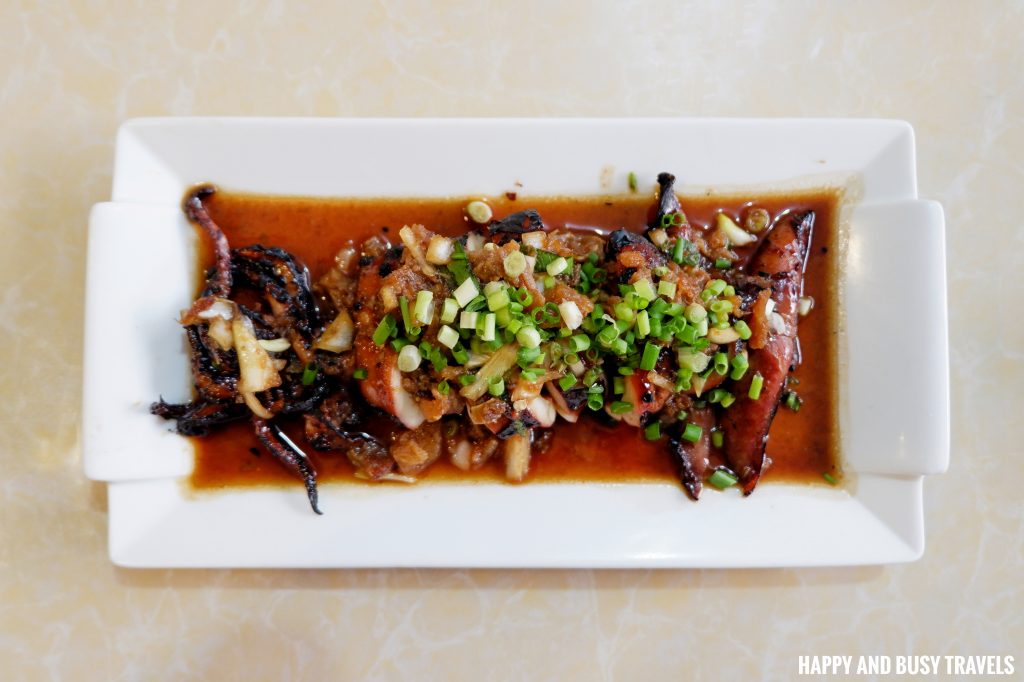 Of course, this one is made out of Grilled Squid, with a special sweet and salty sauce, plus it has Sisig in the middle!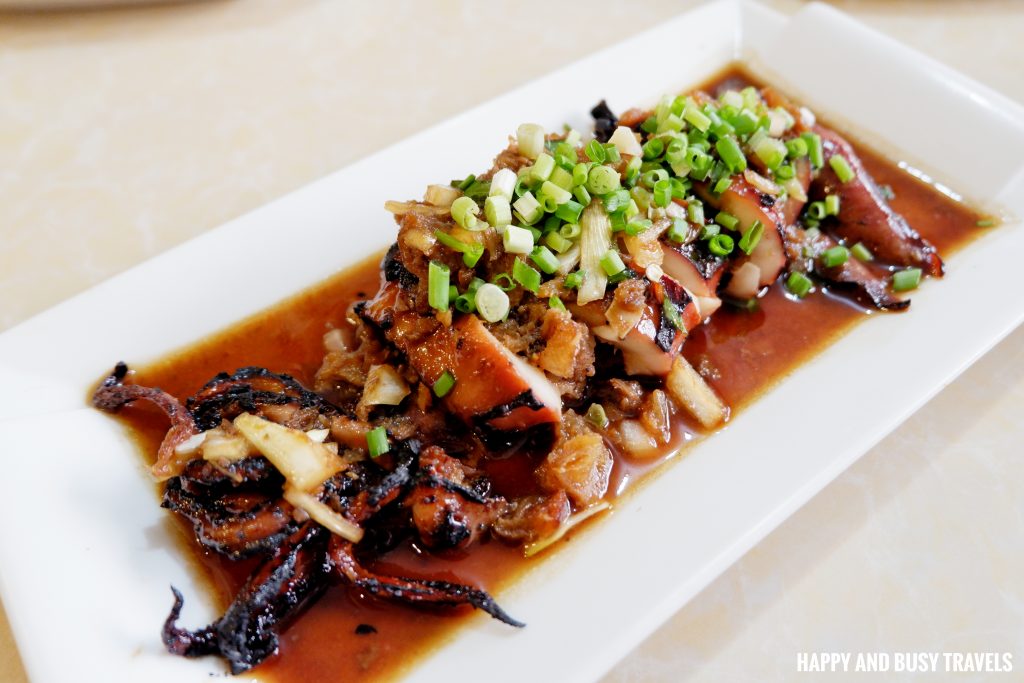 Just look at this, the Sisig is oozing…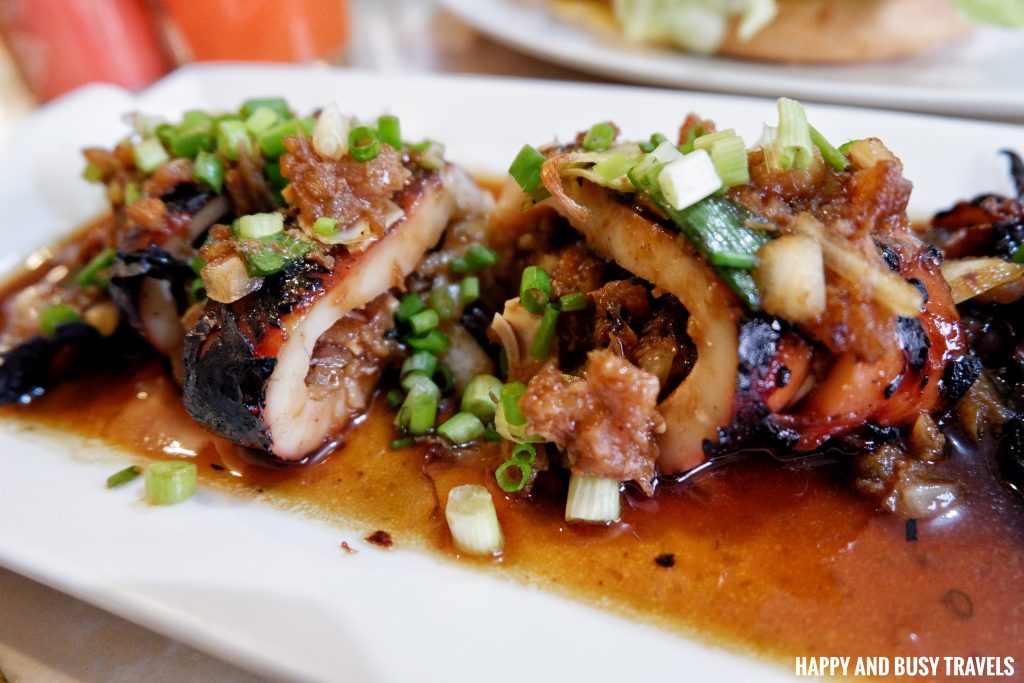 I do not usually like seafood because I prefer pork, beef, and lamb, but this one is an exception. Maybe because it also has pork in the middle. 😆
7 Pieces Customized Chicken
If ever you want chicken and can't decide what flavor to have, or you want to taste all of the flavors, you have to order this one.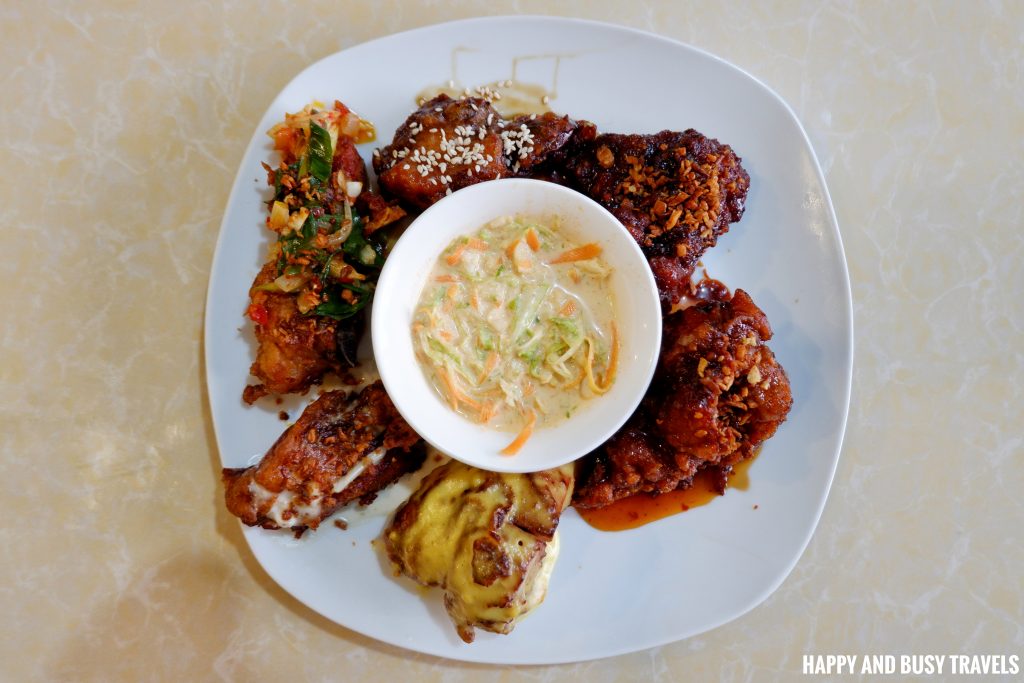 I'm not sure about each flavor's name, but I think these chickens shown in the pictures below are (from left to right): BBQ Flavor, Soy Garlic, and Sweet…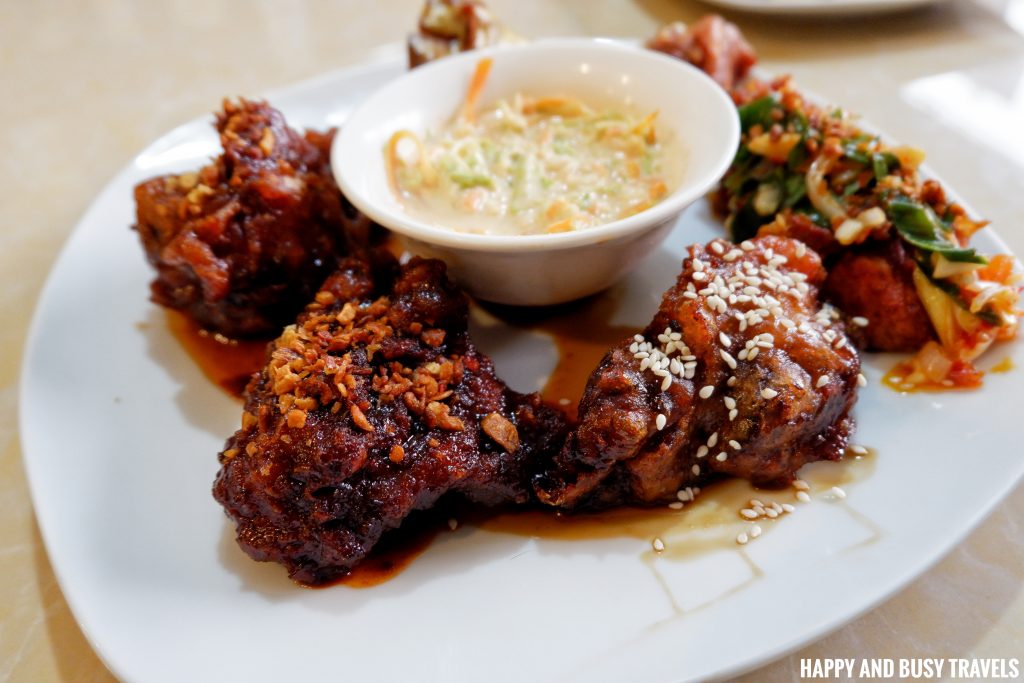 Classic, Sour Cream, and Honey Mustard. Plus the chicken with some herbs and veggies on top, not sure what is the flavor haha… but I like it too!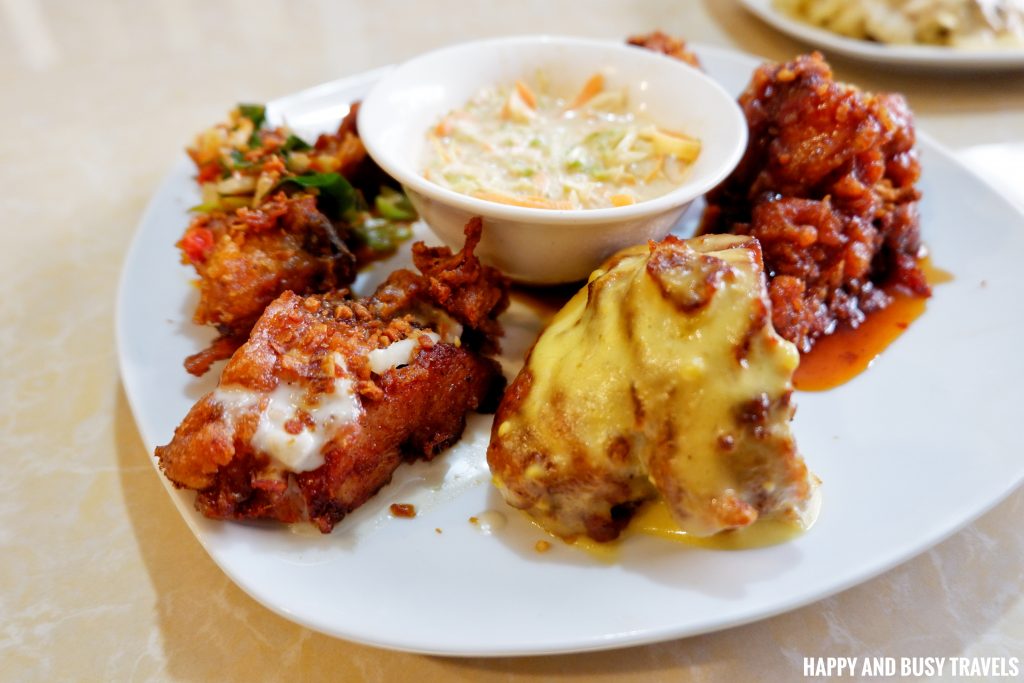 Turonitz
After eating, we gotta have some dessert. Clemente's Cuisine serves one dessert only, the Turonitz.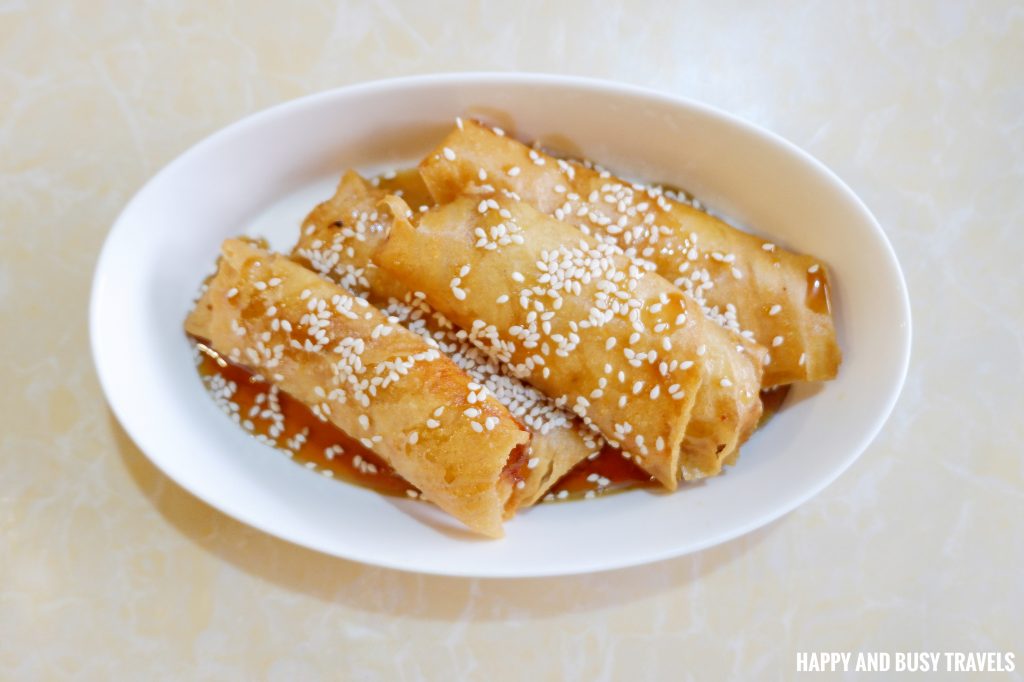 This classic Filipino dessert/snack is made out of a ripped banana wrapped in lumpia wrappers and fried together with brown sugar. I love how they sprinkled the dish with sesame seeds… there's a lot!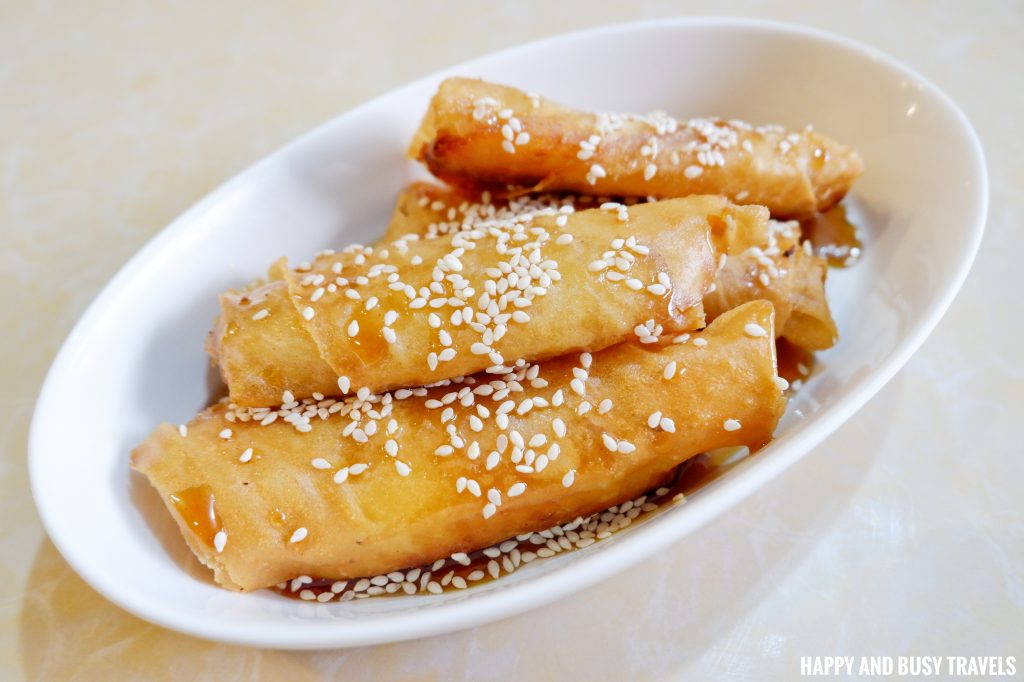 Clemente's Cuisine Menu
Here is the complete menu. Just click on the picture if you want to see it clearer. By the way, they also have a very affordable dish wherein you can pick your own meat, sauce, and sidings.
Happy and Busy's Smileys for Clemente's Cuisine
Overall we had a good experience in the restaurant, they really followed their goal.
Food

Location

Ambiance

Value for money

Service

Customer service is good, plus the chef is the actual owner so there won't be any problem with the service. We were actually very surprised that our orders were given in a few minutes. Even though they will always say the food will be prepared after 15-20 minutes, we were served even before the 15-minute mark.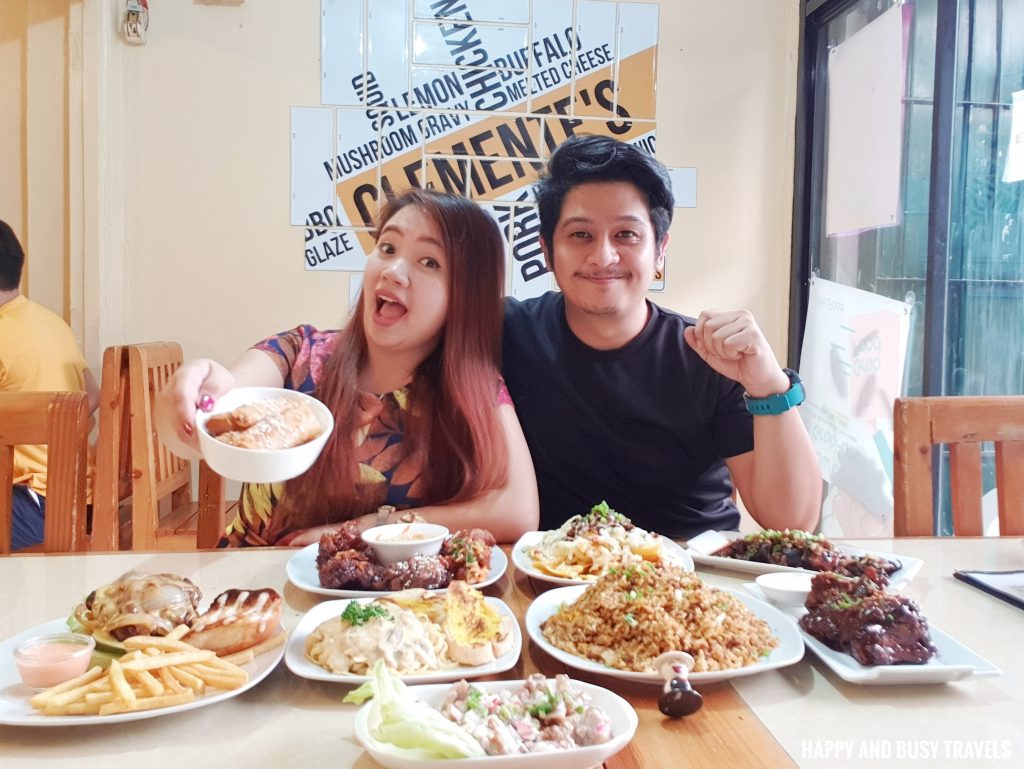 More exciting food and drinks review at: https://happyandbusytravels.com/category/food-and-drinks/