One of the must visit places in Siquijor island is the Cambugahay Falls. Which means "the flow of water". It is the last waterfall in a series of small waterfalls.
In the past, there were no tourists in Cambugahay Falls, the nearby residents just use the water from the falls to wash their clothes or bathe their Carabao. This is according to Jorich Marabello of Green Monkey Bike Rental he was our contact for our transportation in Siquijor island.
We went to the falls during our first day tour in Siquijor. We were there around 4 PM so we hurriedly enjoyed the place because visitors are no longer allowed after 5PM.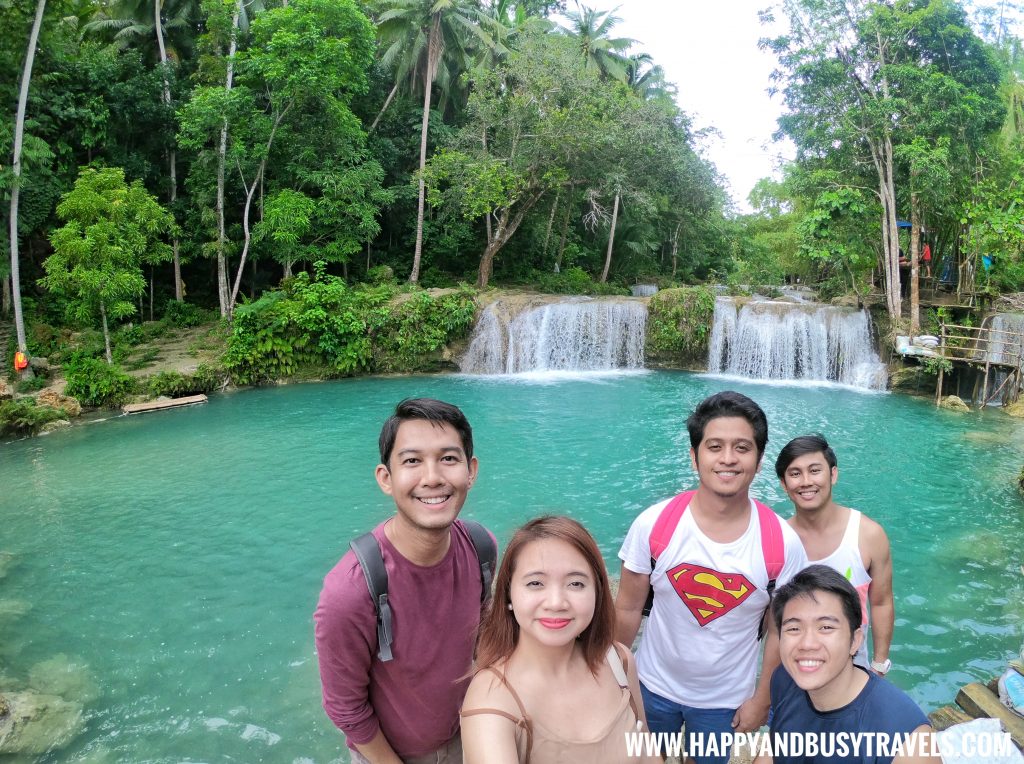 It looks like a long waterfall which was divided into two.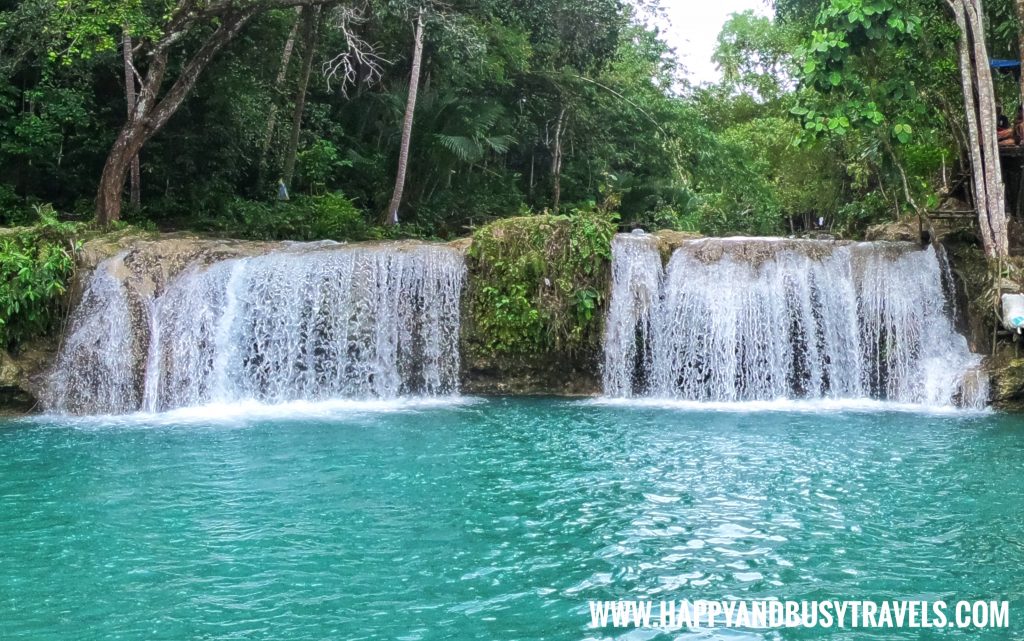 The water was blue and clear, it made us so excited to take a dip.
We also did not missed the chance to take our photos ?
Here is Busy posing in-front of the waterfalls.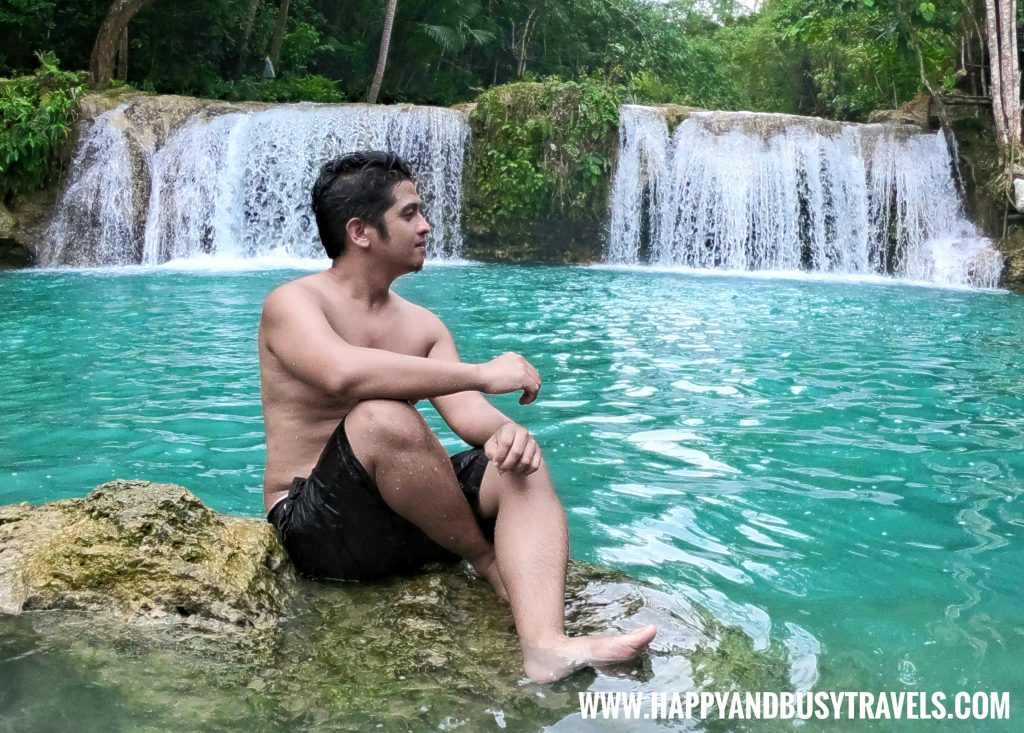 Of course I also have to unleash my inner power….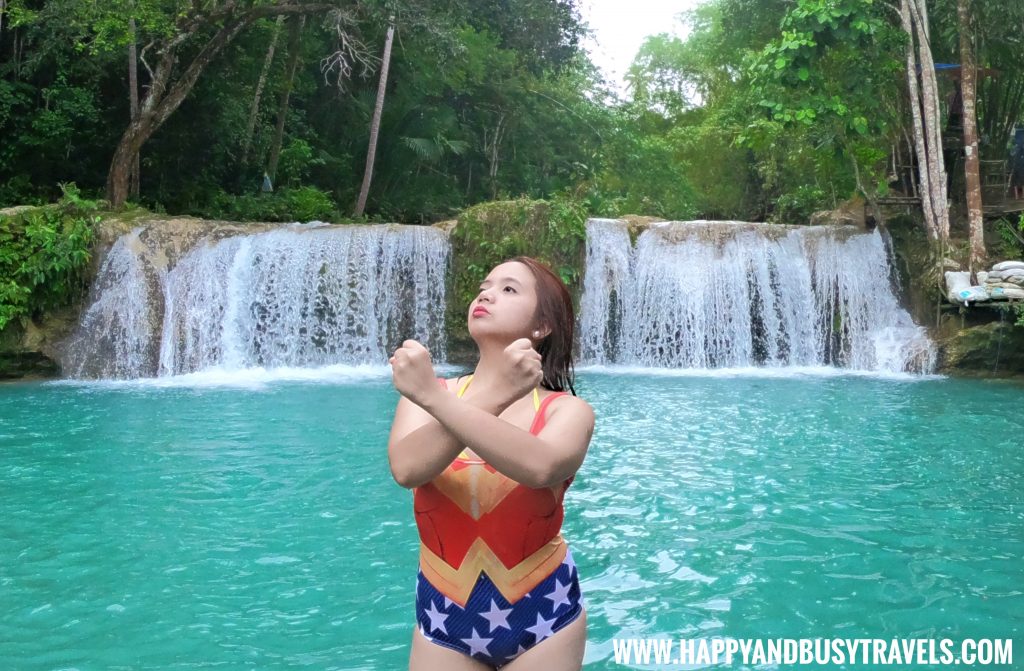 Hahahaha I am Wonder Woman! Gal Gadot I'm ready to take your place ???
We also took the "Tarzan" challenge hahaha. We used the rope-like swing and had a great time in swinging.
There was a Php 20 charge per person for unlimited swing.
Overall we had a good time in Cambugahay falls. We wish we were there earlier so we can stay in the place longer. However, we were also glad that we were the only visitors during our visit because it was near the closing hours.
For the full itinerary of our SIquijor experience, please visit https://happyandbusytravels.com/2017/11/30/siquijor/
Notes:
Cambugahay falls is open to the public from 8AM to 5PM
The waterfalls was easy to find, there were signage from the highway to guide you.
Happy and Busy's Smileys
Location  

Ambiance  

Value for money  

Fun