Chamantad Tinyan Viewpoint is one of the famous tourist spots in Sabtang. Why? Because the view is majestic. You can see the waves pounding through the reefs and the mountain.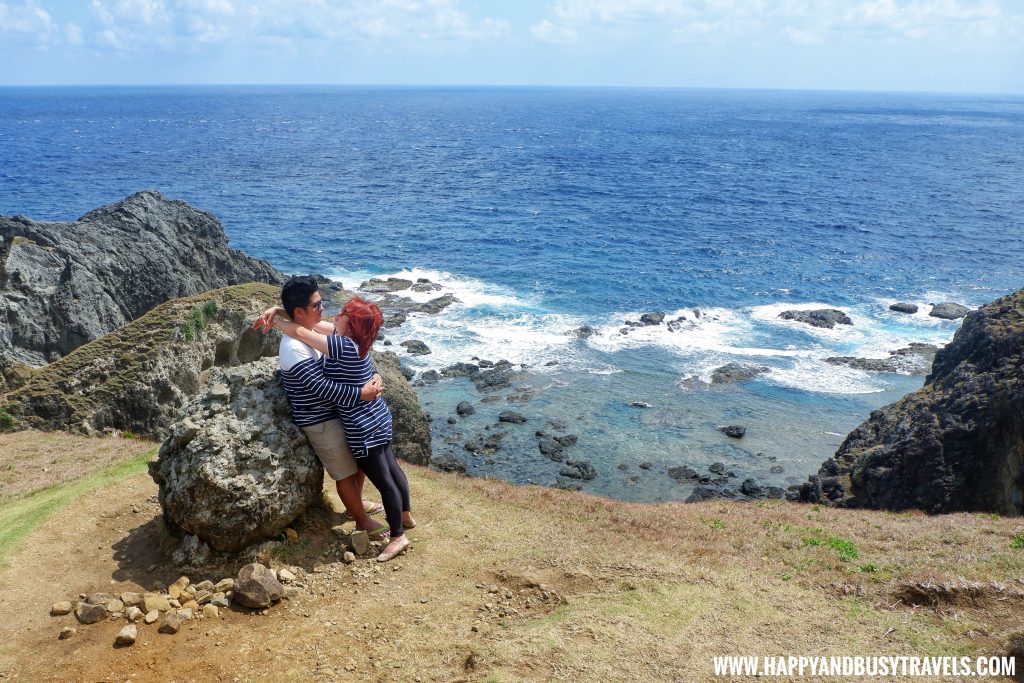 Batanes Travel Guide and 5-day Itinerary at: https://happyandbusytravels.com/batanes-travel-guide-and-itinerary-for-5-days/
Other Information
Time Spent: 20 to 30 minutes
Tips:
Visit the viewpoint from 11am onwards to avoid the crowd.
Bring a cap, not an umbrella because the wind are strong.
How to go here?
Google Maps Link: https://goo.gl/maps/EanrNCq6AQvrtq7v9
From Pananayan Pension Inn to the entrance…
Walk: It will take you at least 1 hour 45 minutes.
Vehicle: It will take you at least 19 minutes.
Bicycle: It will take you at least 55 minutes.
Please take note that there is not a lot of public vehicles in the island. Locals usually use their motorcycle, bicycle, tricycle, or walk towards each destination.
It is better to arrange a tour with Amazing Batanes Tours for convenience.
Book and use the code HAPPYANDBUSY to get P500 discount.
Chamantad Tinyan Viewpoint
The entrance to the viewpoint is just beside the road. But we had to pass by some stores who are already closing when we arrived. They close very early in the morning because the flock of tourists who were here for the half day tour are already gone. Tourists like us who are here for the whole day or for a few days are not frequent.
After entering, we walked for a few meters through the hills.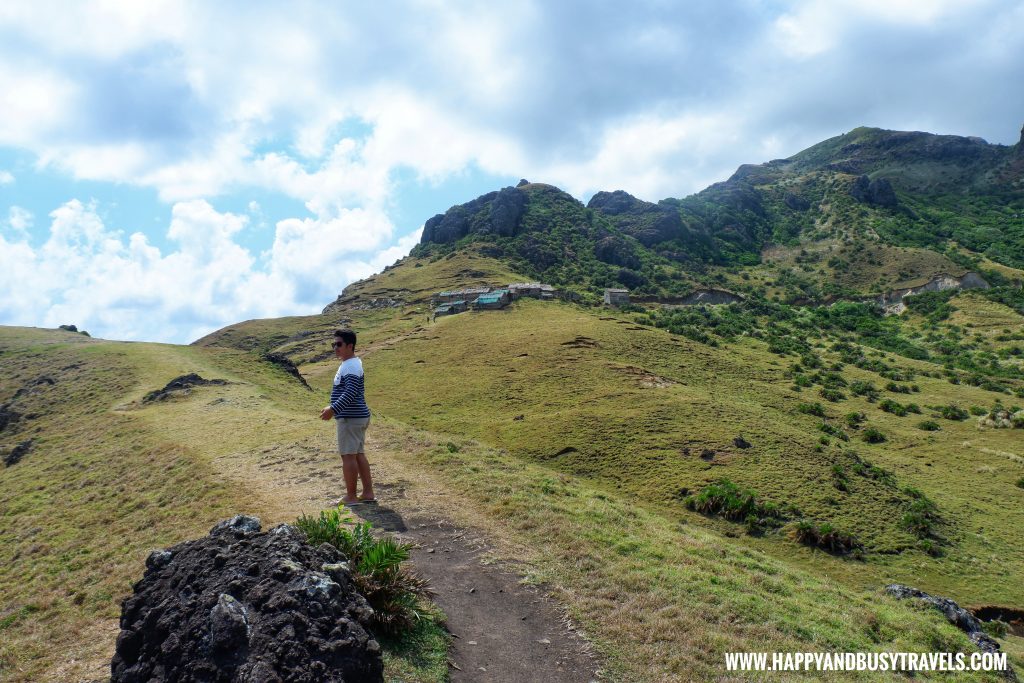 Then after a while, we arrived in this first viewpoint. The view was already magnificent.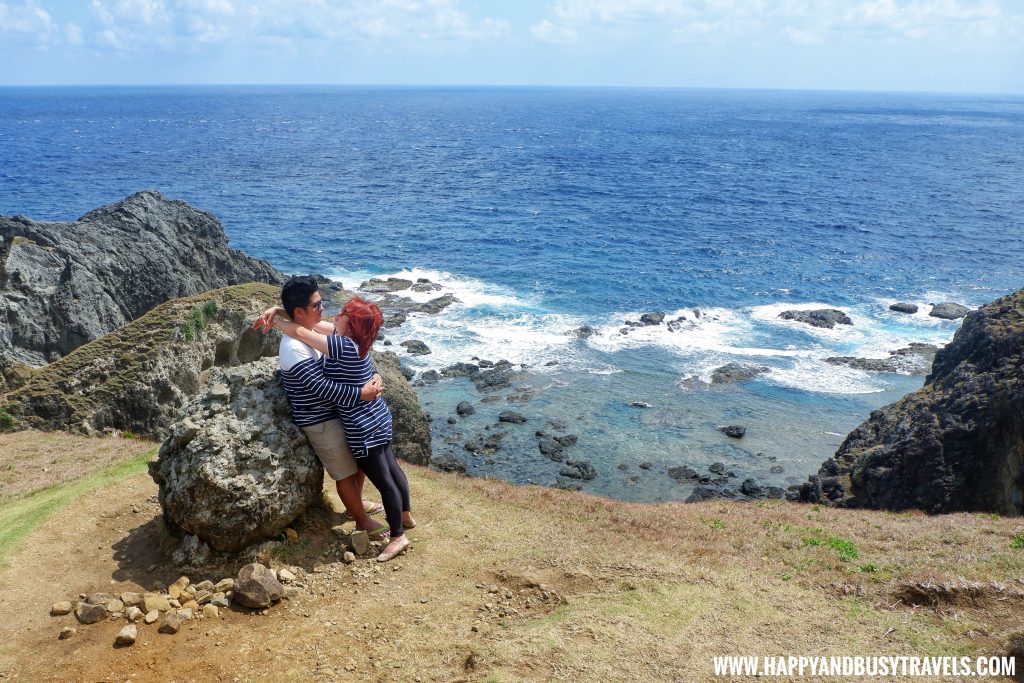 But we moved further away, and we started to see something.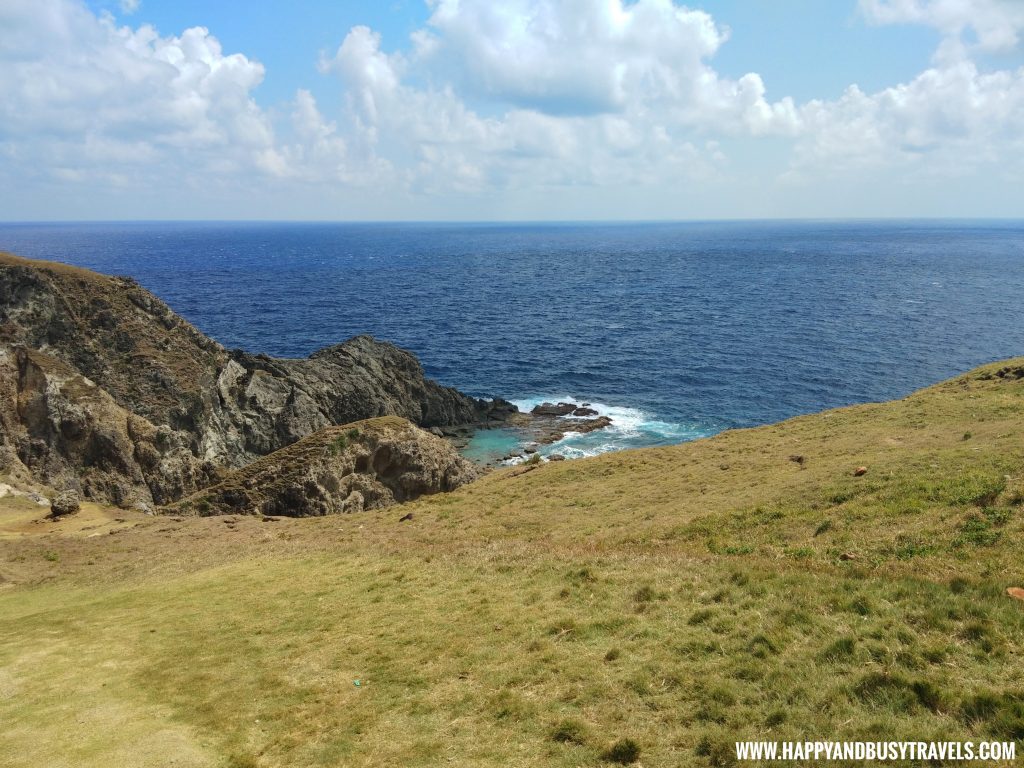 There it is! The Chamantad-Tinyan Viewpoint!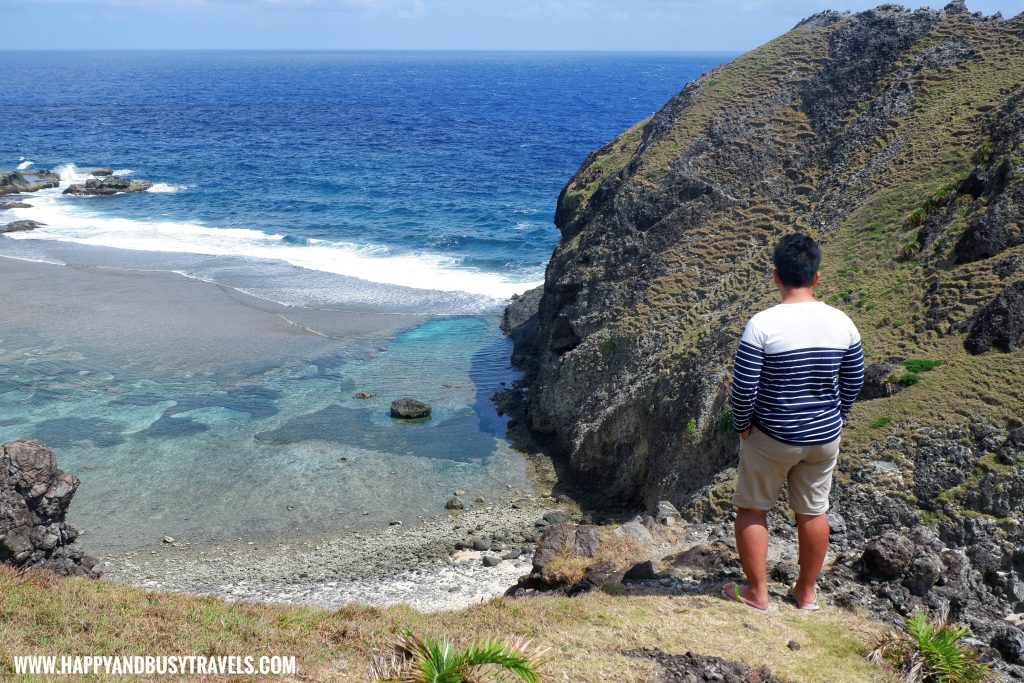 It was nice to see the waves pounding on the reefs, sand, and the side of the mountain.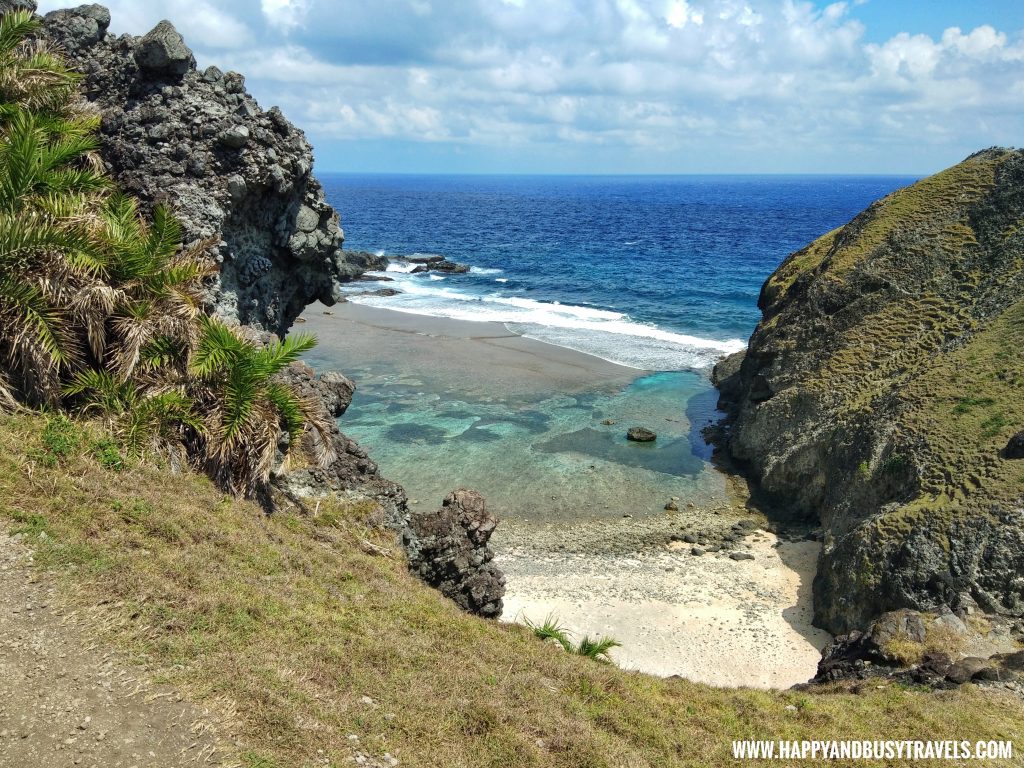 Tourists are not allowed to go down the viewpoint to the beach because it is dangerous.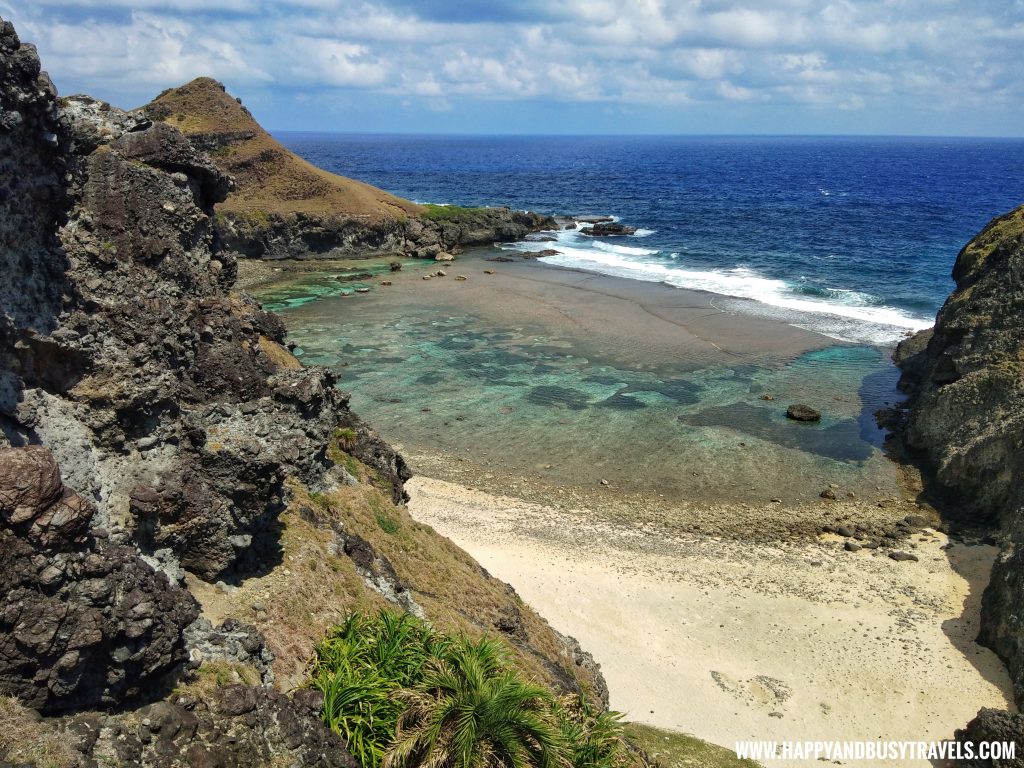 On a closer look, the large reefs can be seen.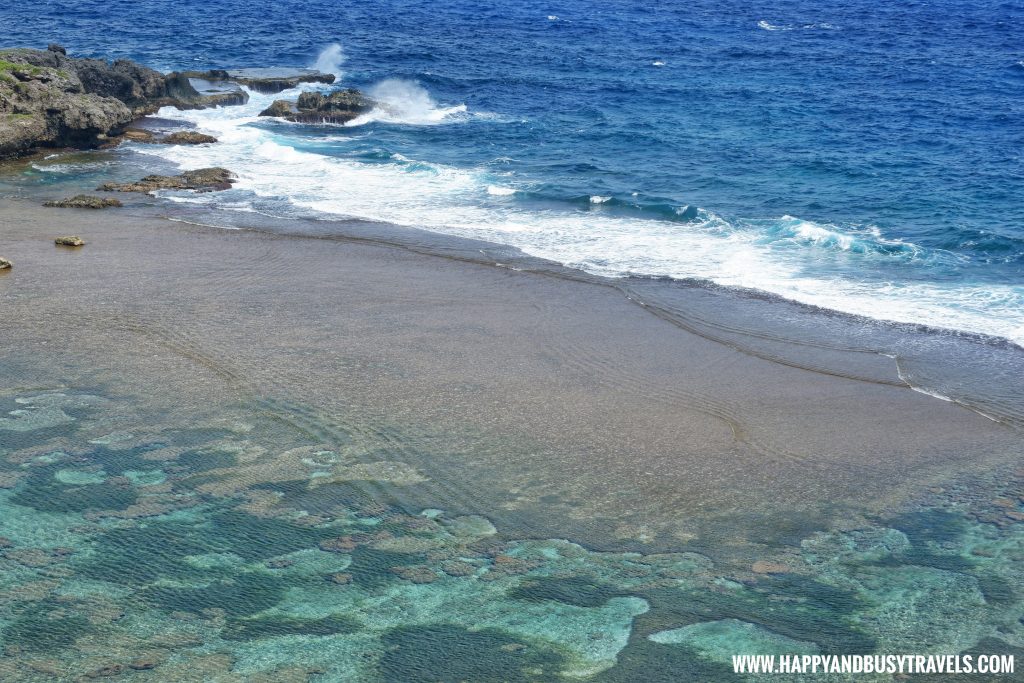 Happy and Busy's Smileys for
Chamantad Tinyan Viewpoint
Location



Very easy to find and go to.
Ambiance


Value for money


No entrance fee!
Fun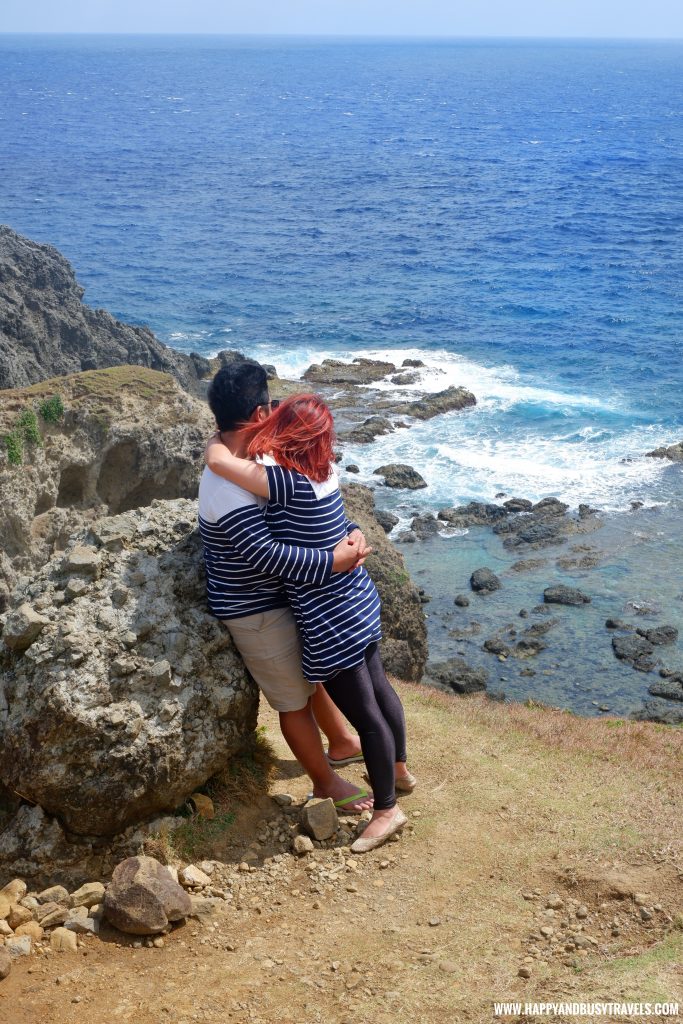 Batanes Travel Guide and 5-day Itinerary at: https://happyandbusytravels.com/batanes-travel-guide-and-itinerary-for-5-days/