When Busy and I passed by Emilio Aguinaldo Highway in Silang, Cavite, we noticed a charming restaurant, Chavez Estate.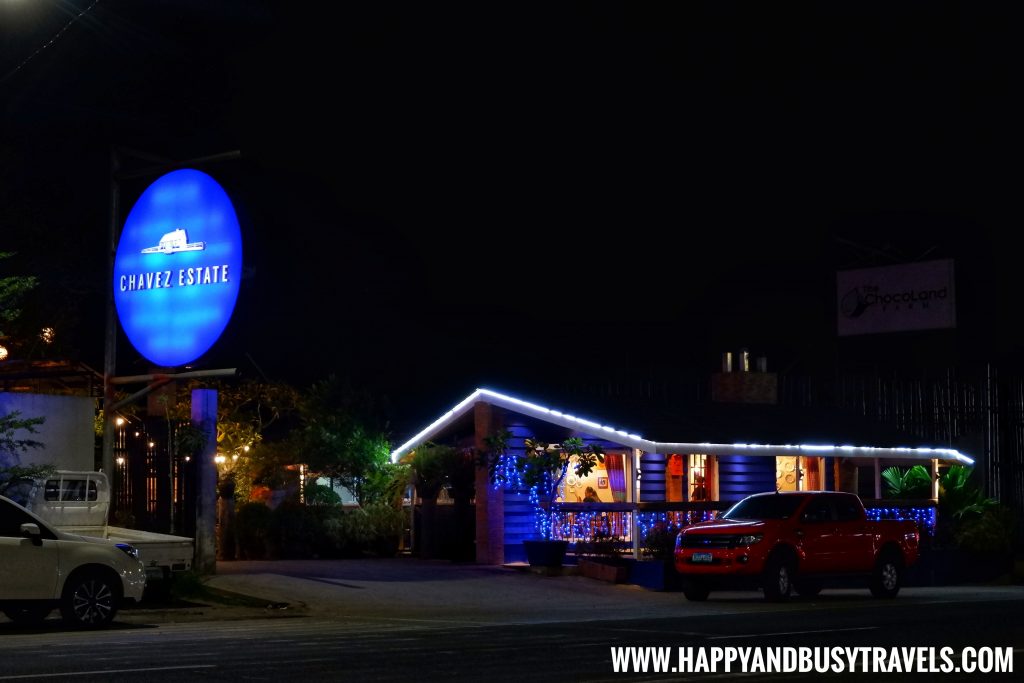 At night, the restaurant was really an eye catcher!
Facebook: https://www.facebook.com/chavezestaterestaurant/
Instagram: https://www.instagram.com/chavezestate013/
Operating Hours: 7:00 AM – 10:00 PM
Address: By Pass Road Aguinaldo Highway Silang, Cavite, Philippines
Google Maps Link: https://goo.gl/maps/rfVna6rUcMr
Public Transportation: Ride a Bus going to Tagaytay. Go down infront of Chavez Estate, just beside The Riviera Subdivision.
Quick Links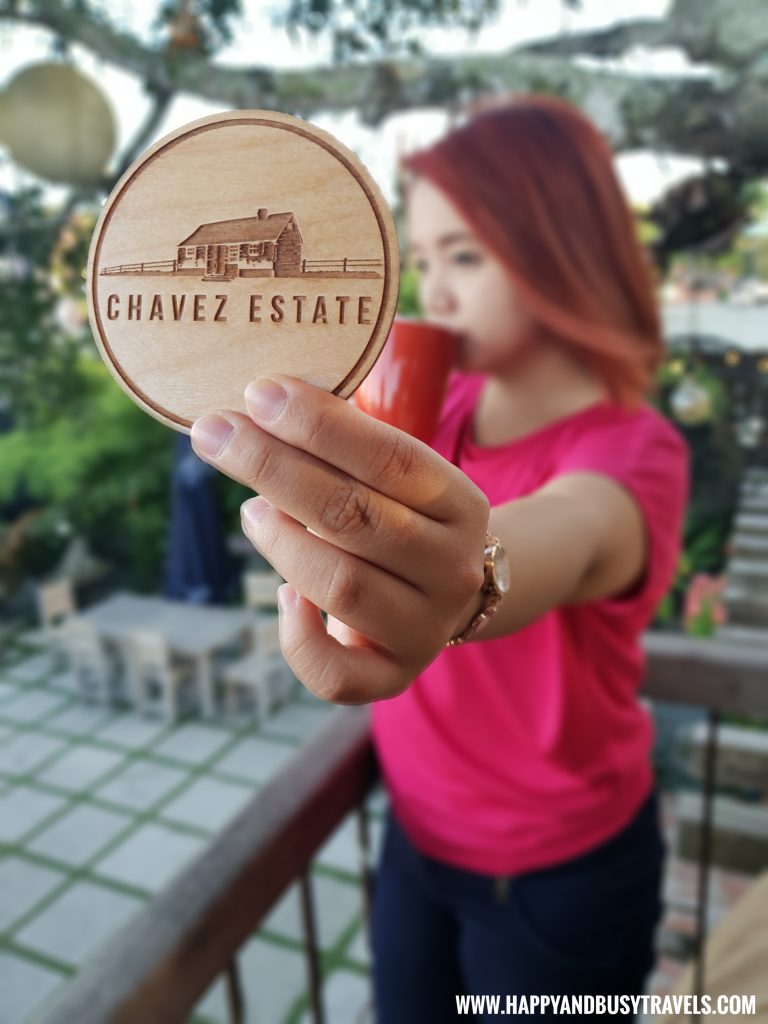 Brief History
According to Mr. Raymond Chavez, Chavez Estate was an "accidental" business.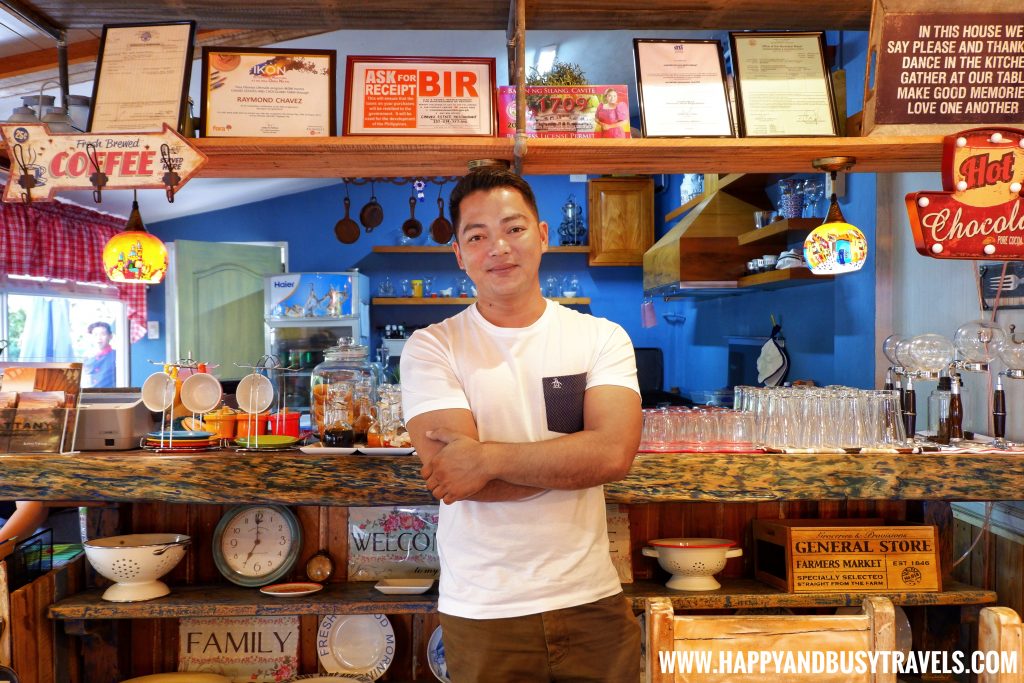 Mr. Chavez came from the family that owns Sustamina Agri-Industrial Corporation, which is a company that serves primarily the continuously growing livestock industry in Cavite (https://sustamina.com.ph/about-us/).
The business started as a coffee shop at first and they have decided to add several dishes.
While the concept of creating the restaurant was being contemplated, Mr. Chavez thought of putting a twist in the dishes by adding Chocolate from his another business, The Chocoland Farm.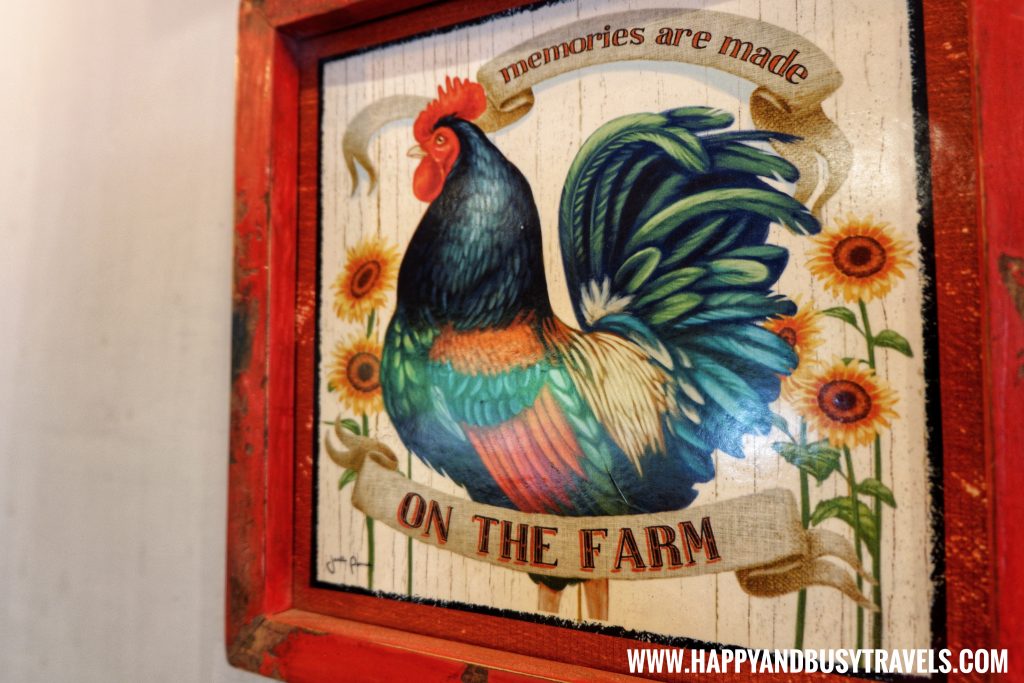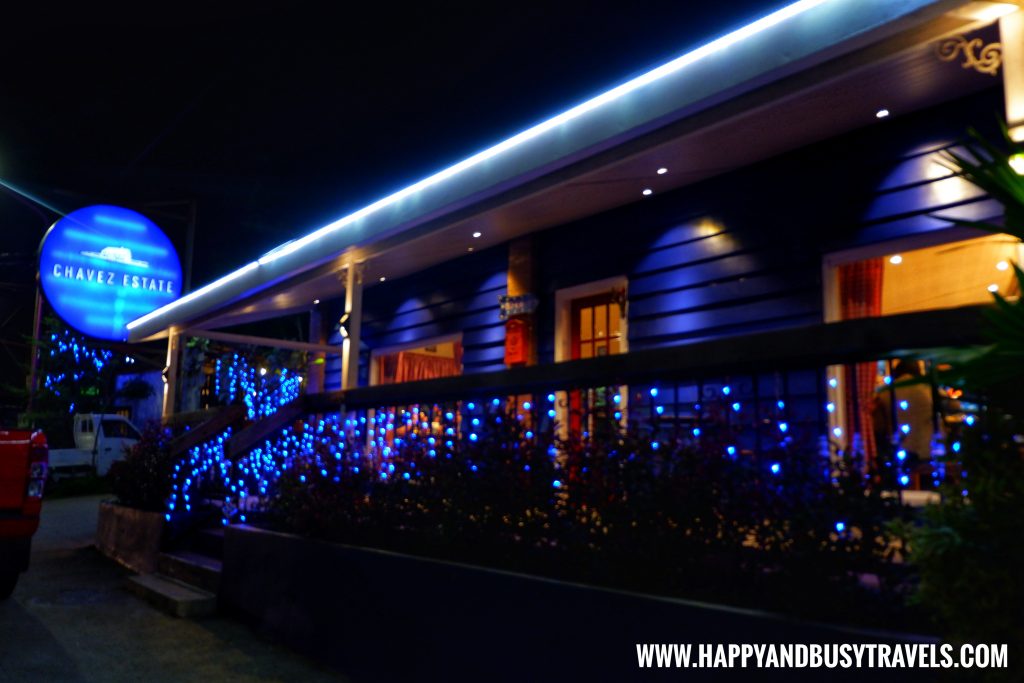 First Impressions
We went to the restaurant around 1:00 in the afternoon and we stopped by the restaurant.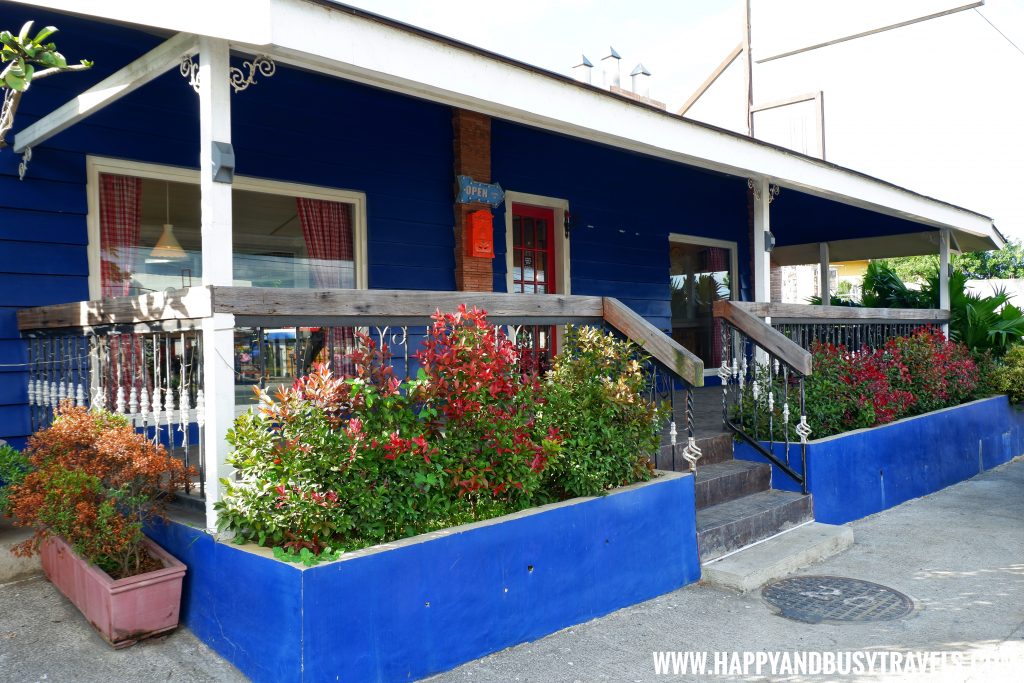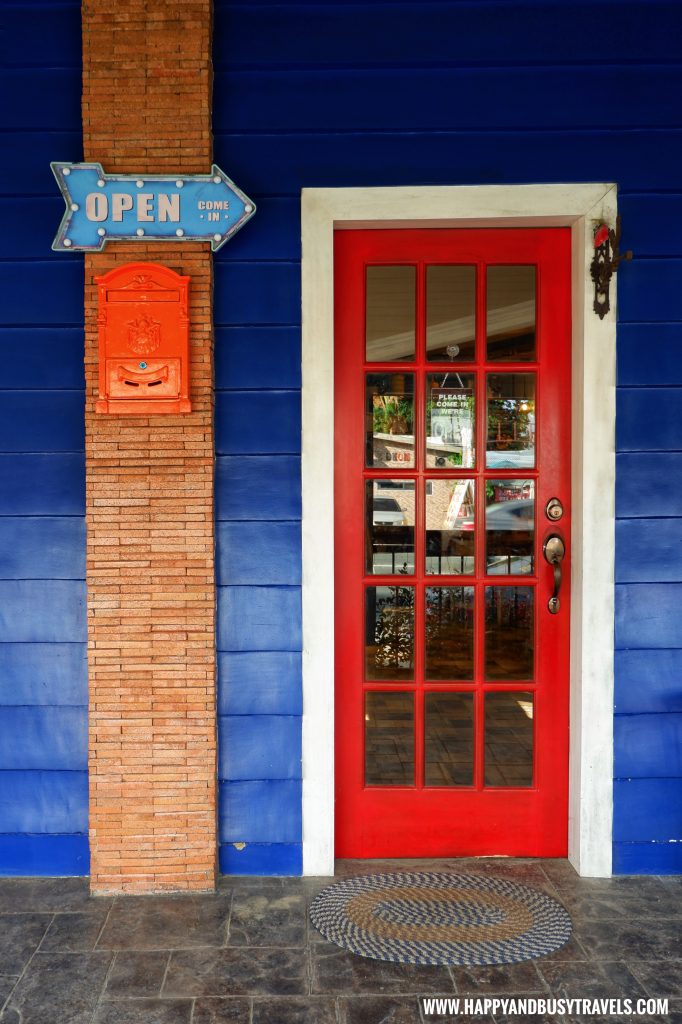 The restaurant was cute! It has a homey vibe!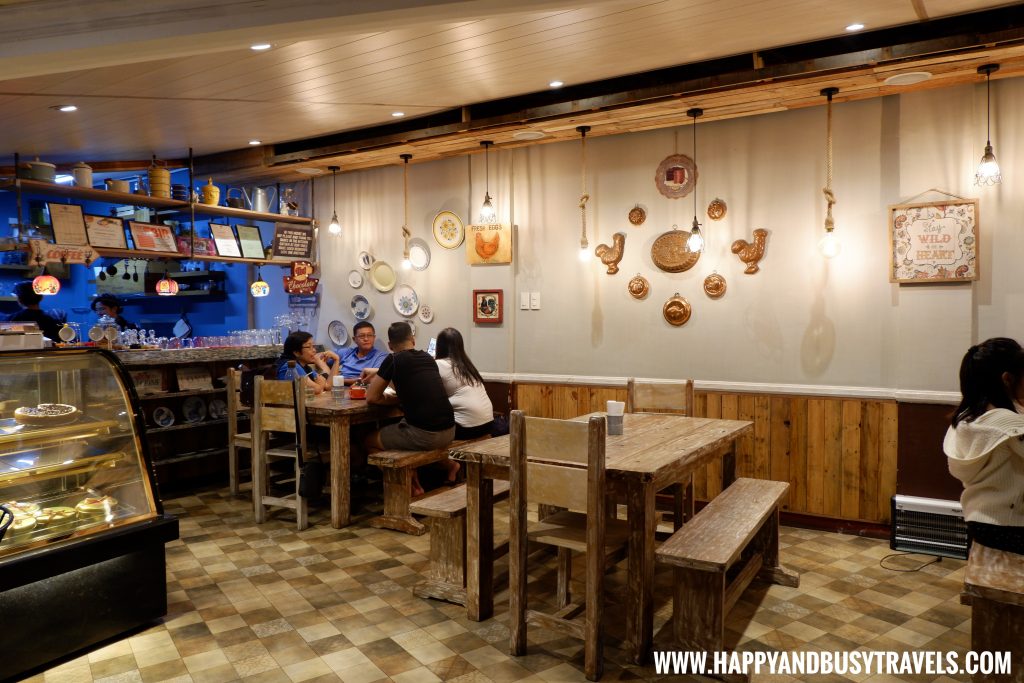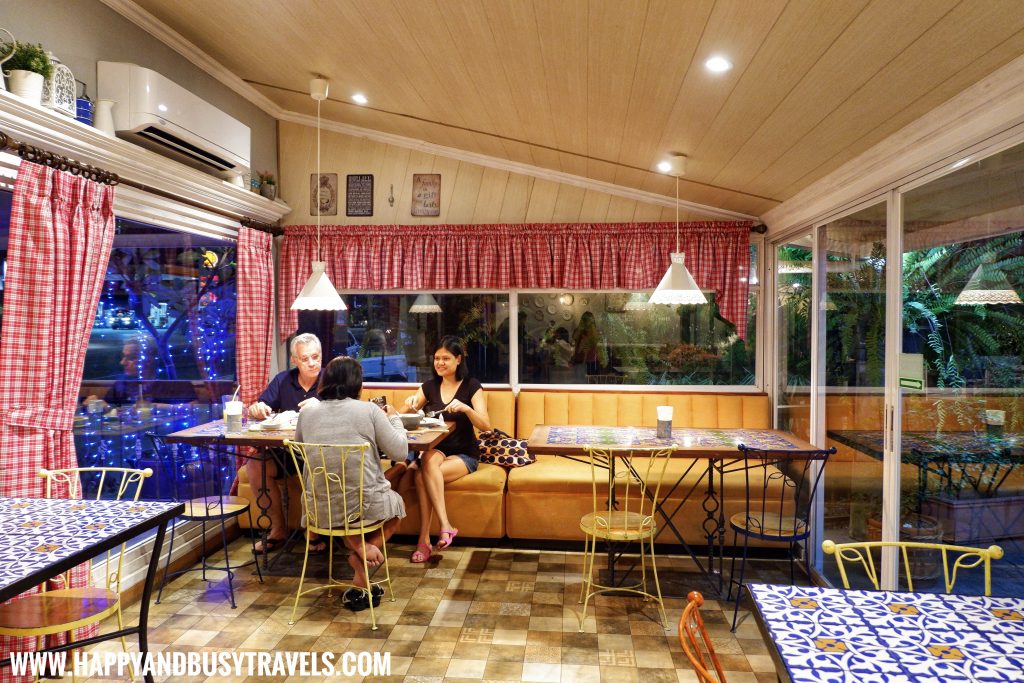 The decorations inside the restaurant complimented the vibe.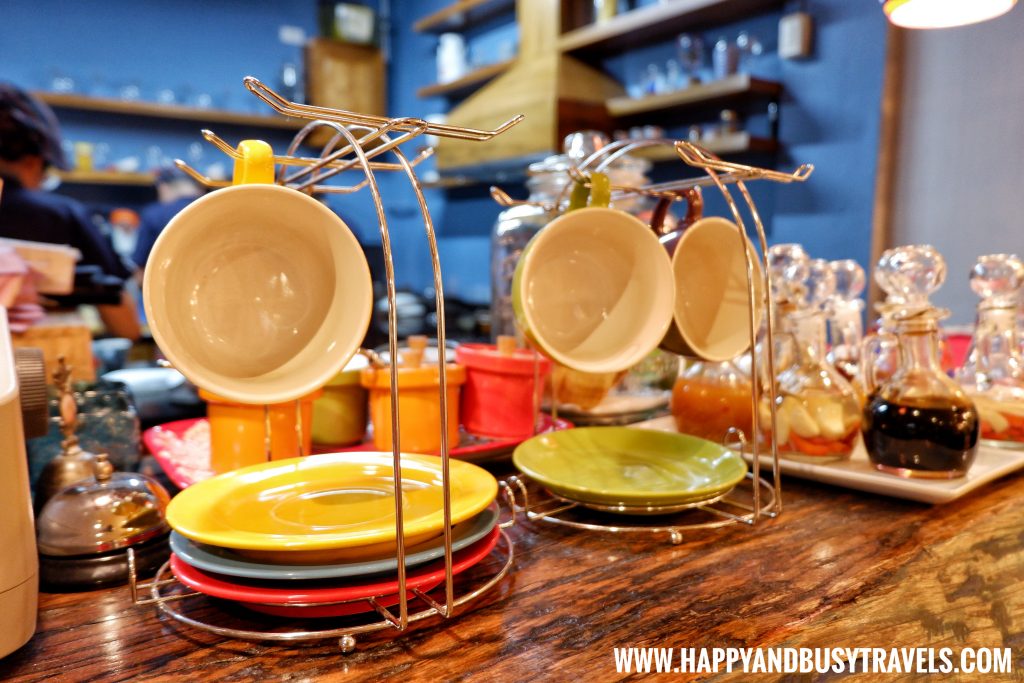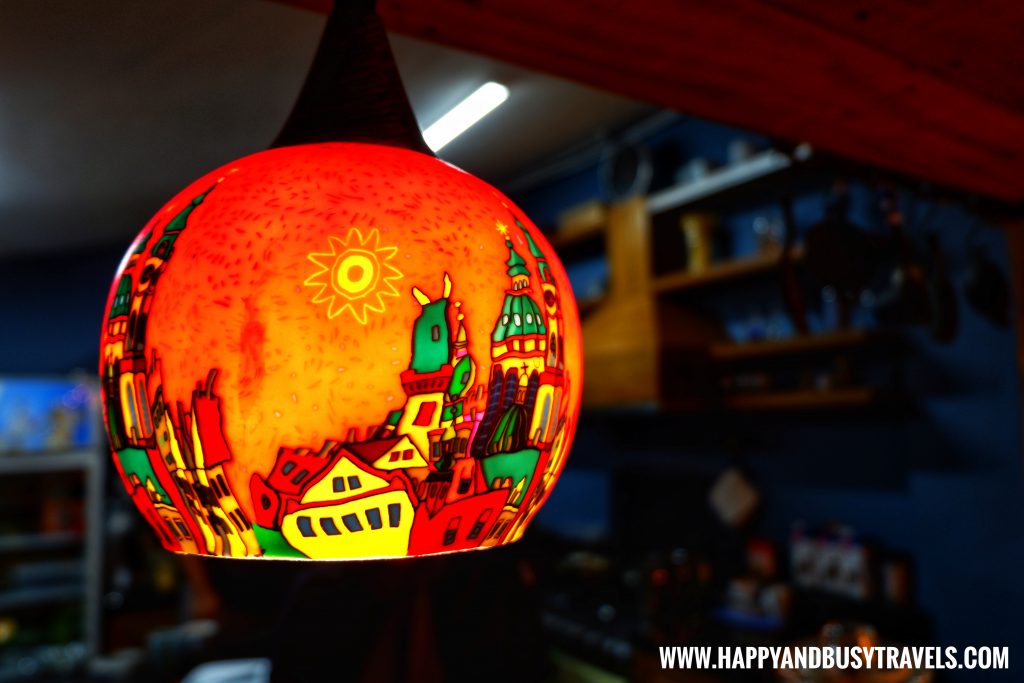 I personally loved these lights on the counter.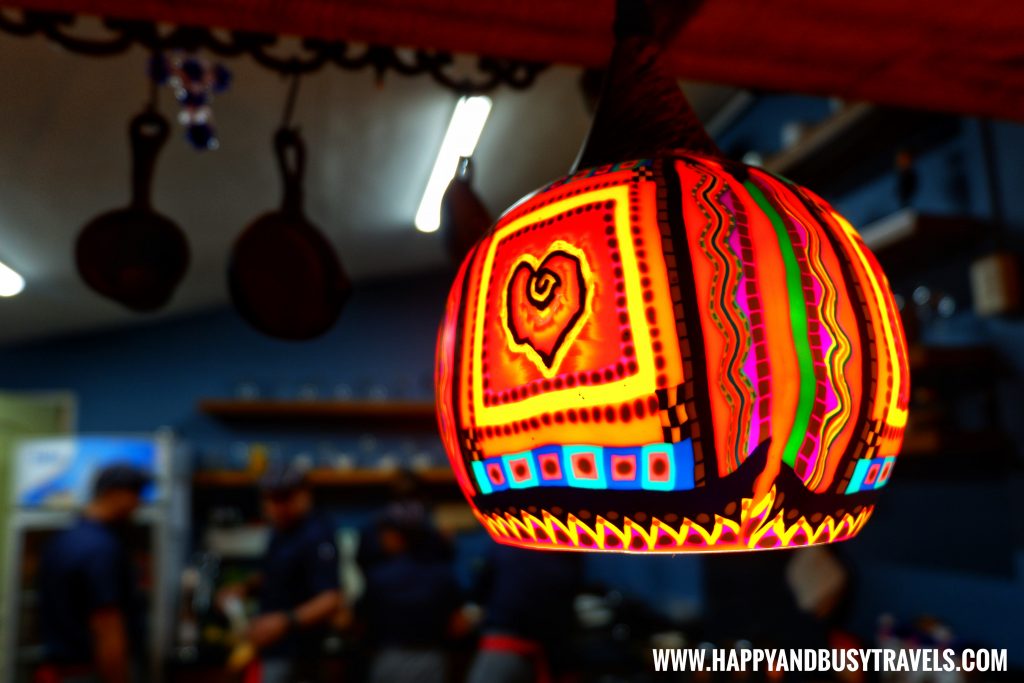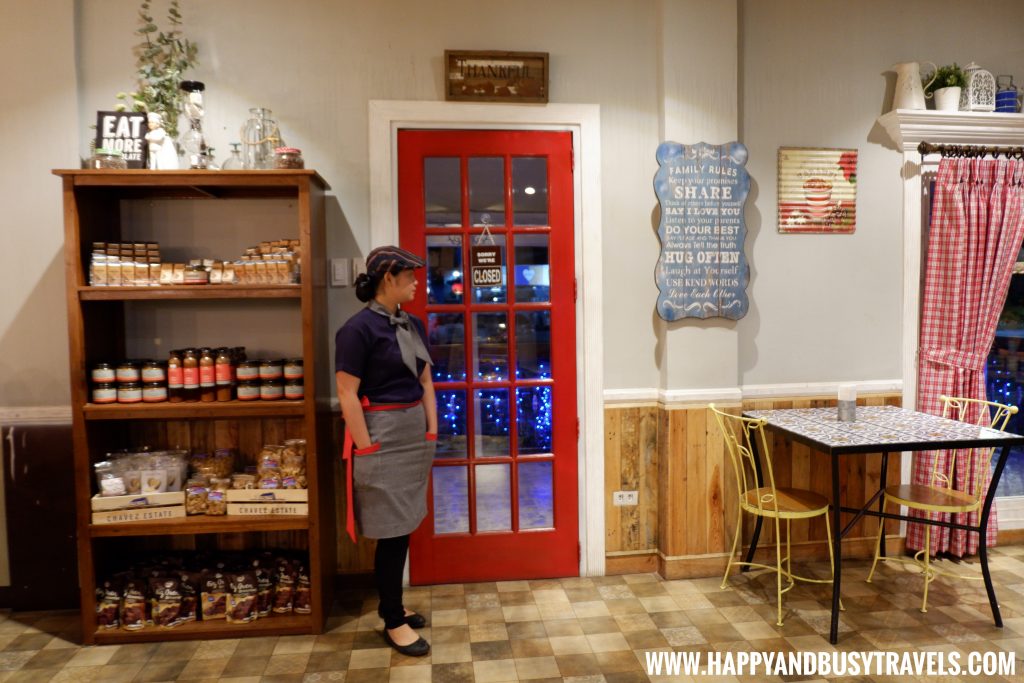 Ohh yes Hot Chocolate! As I have mentioned earlier, the restaurant serves dishes with Chocolate!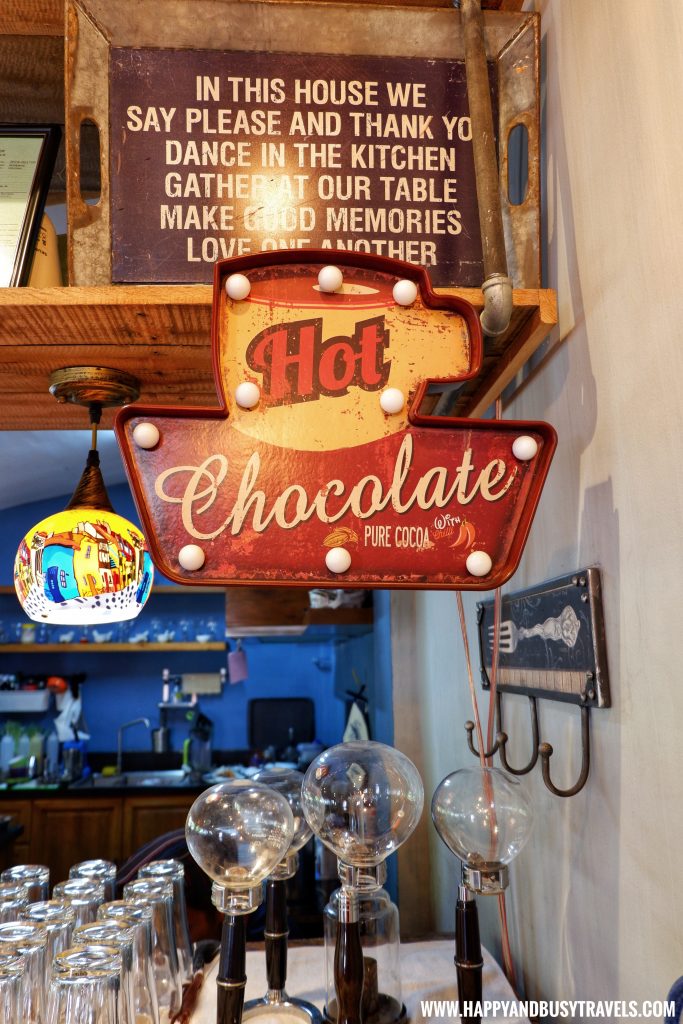 Chavez Estate's Menu
We choose a spot first and ordered food.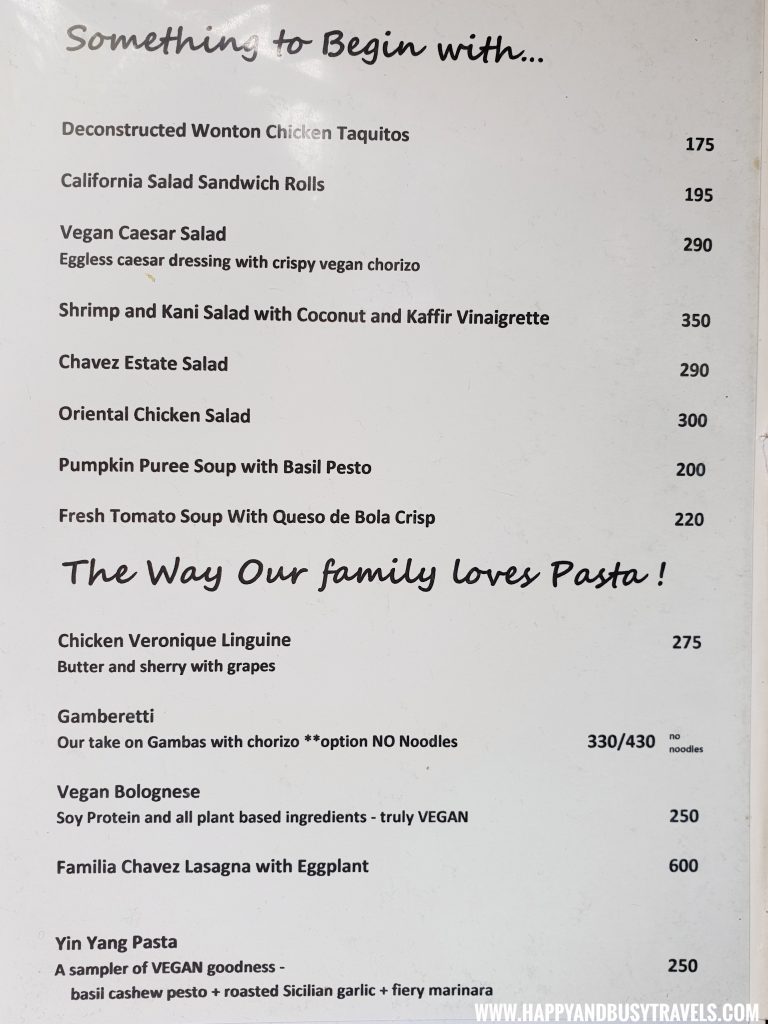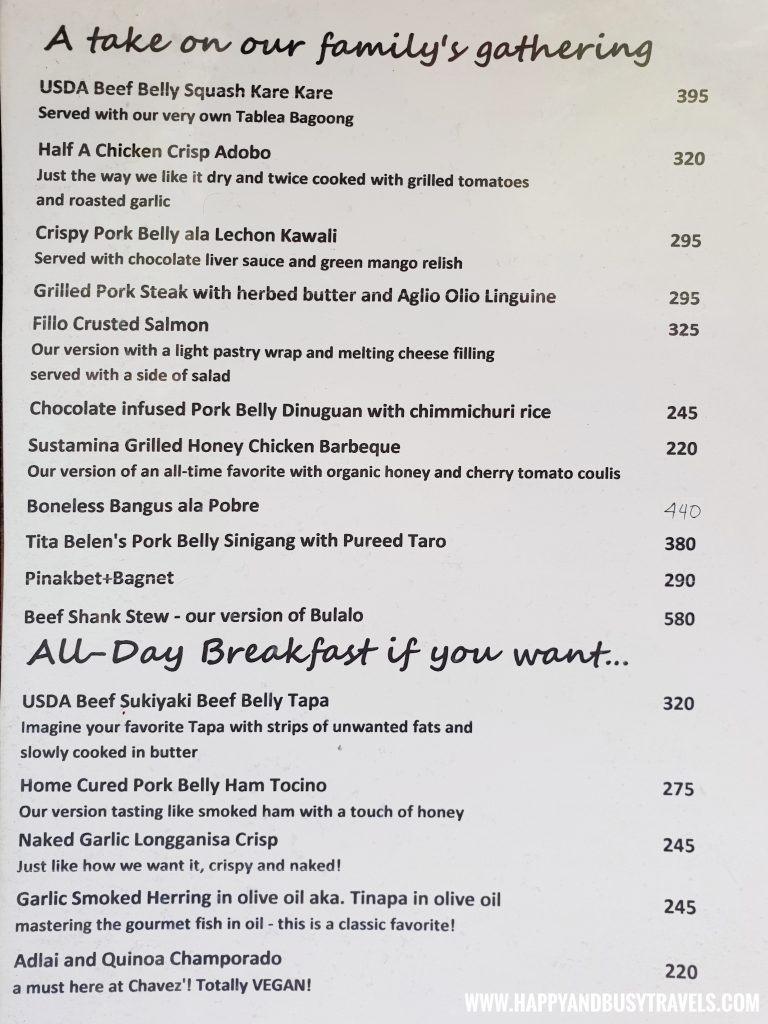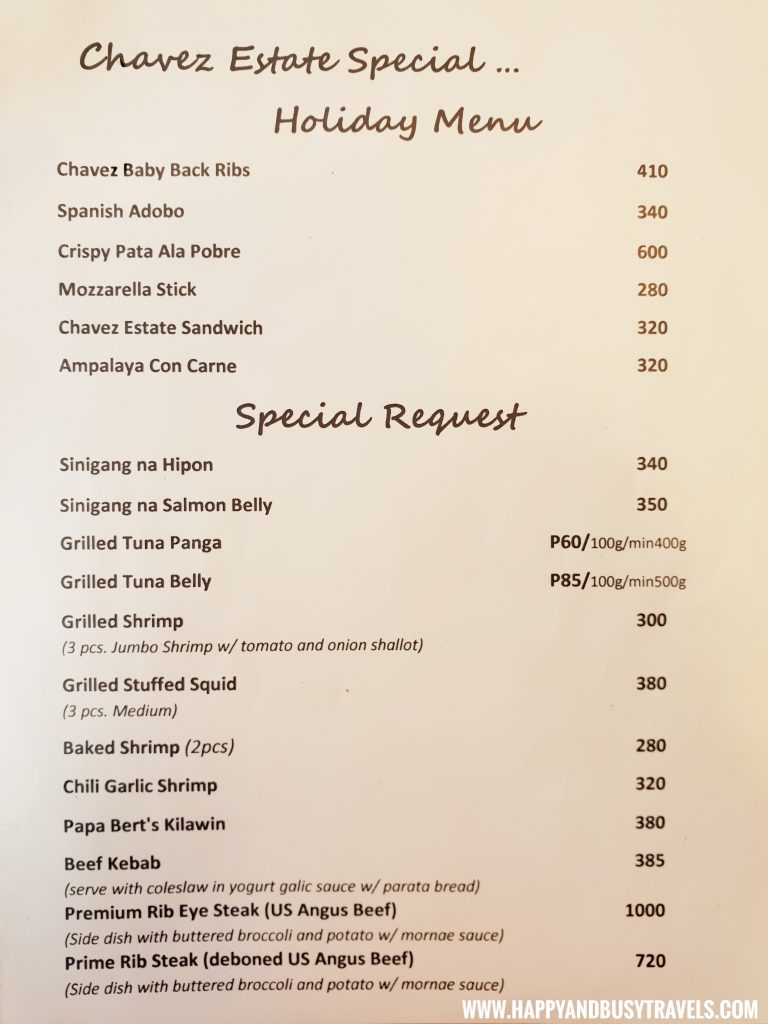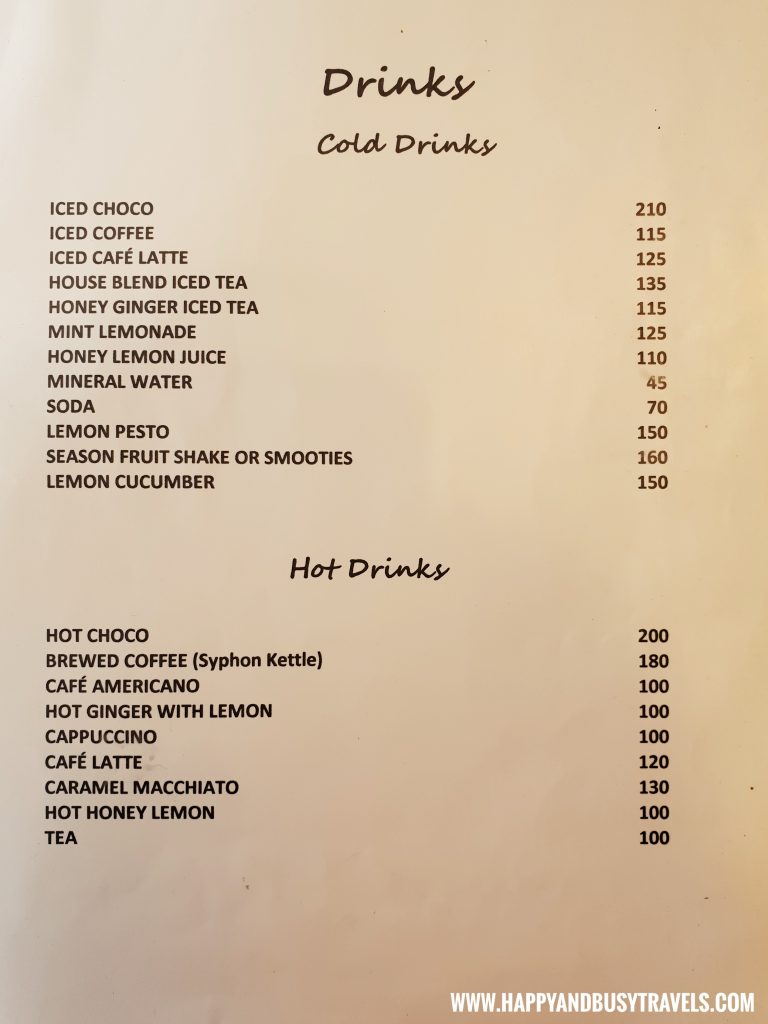 Aside from the food listed in the menu, the restaurant also serves different kinds of cake which can be found in the refrigerated display rack.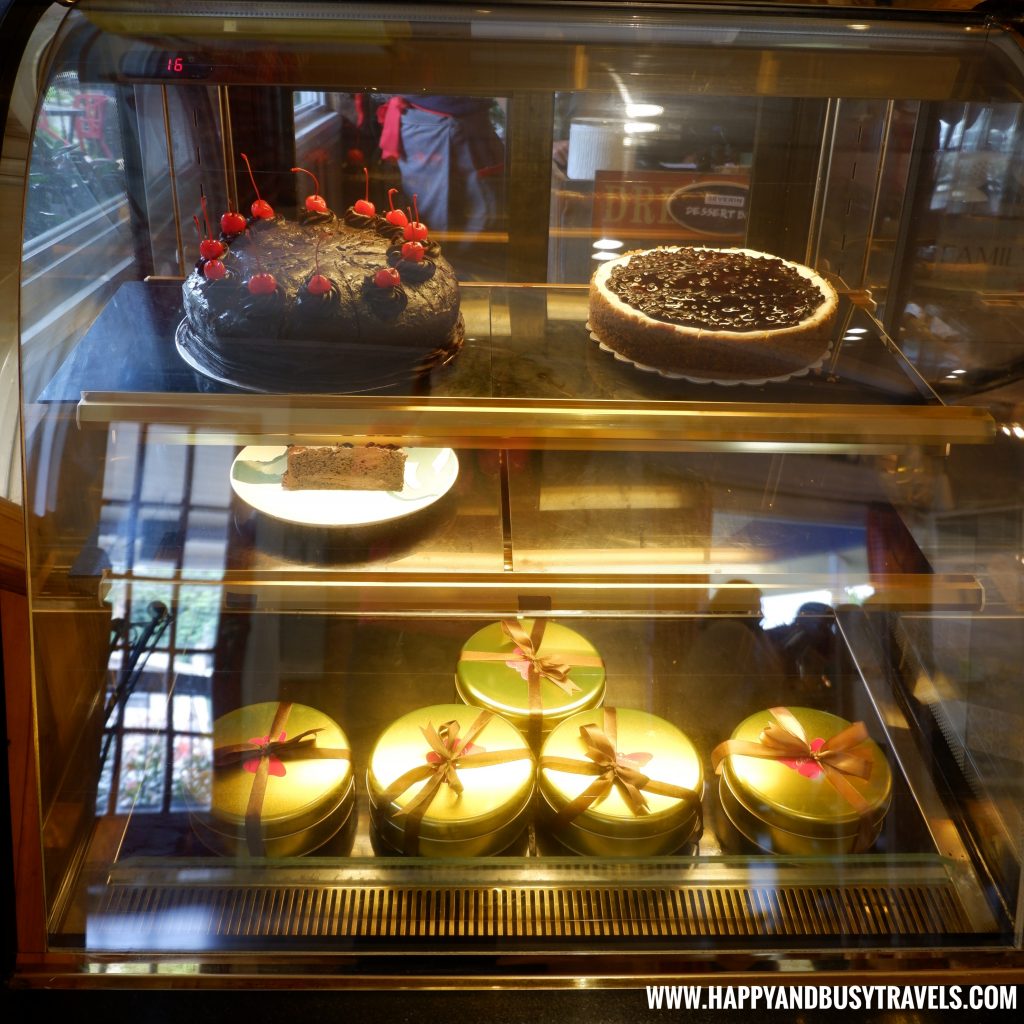 The Food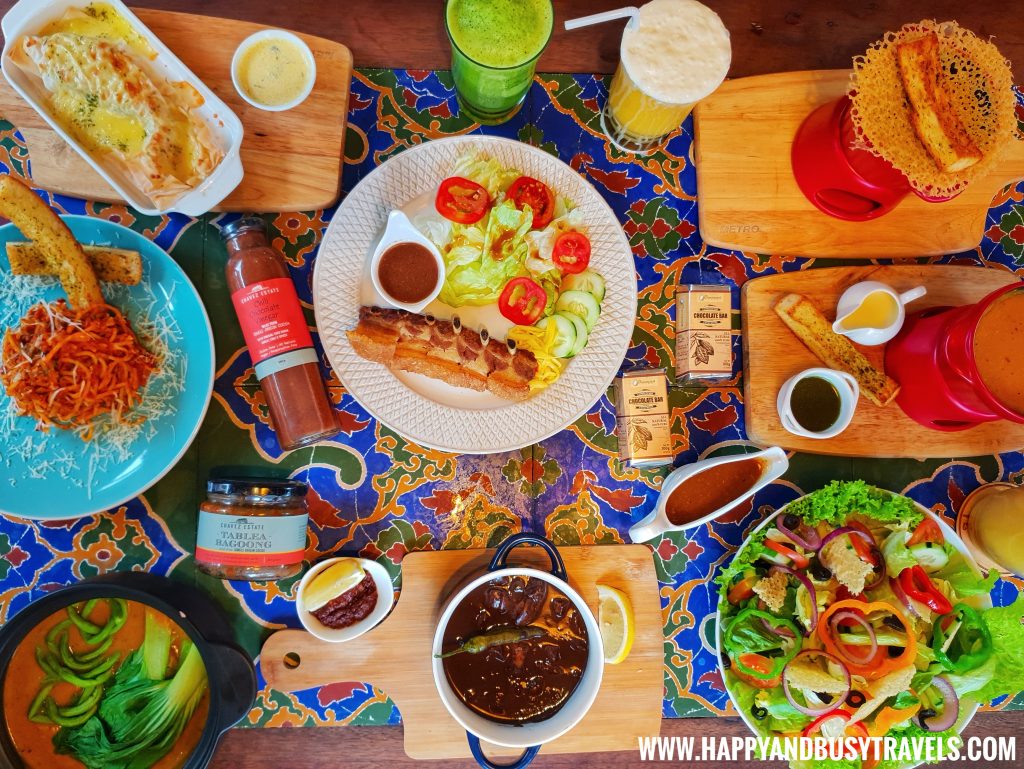 Chavez Estate Salad
We started with a salad, the Chavez Estate Salad.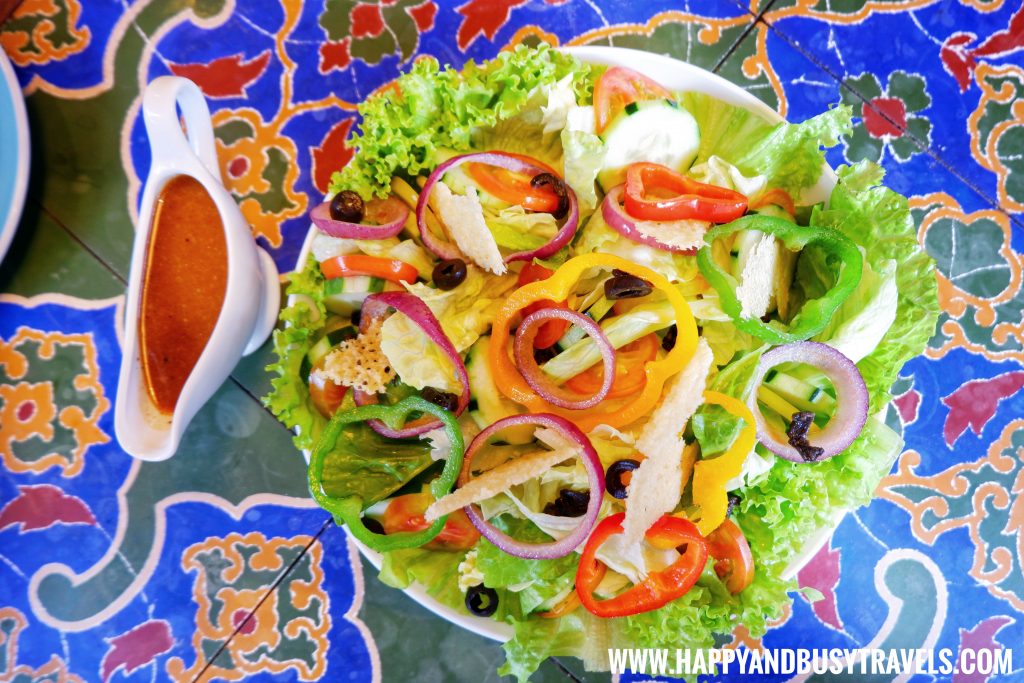 It was made out of fresh veggies such as Romaine Lettuce, Onions, Green, Red, and Yellow Bell Pepper, black olives, Tomatoes, Cucumber, and Quezo de Bola Crisp. The dressing was a semi sweet mixture of Chocolate and vinaigrette.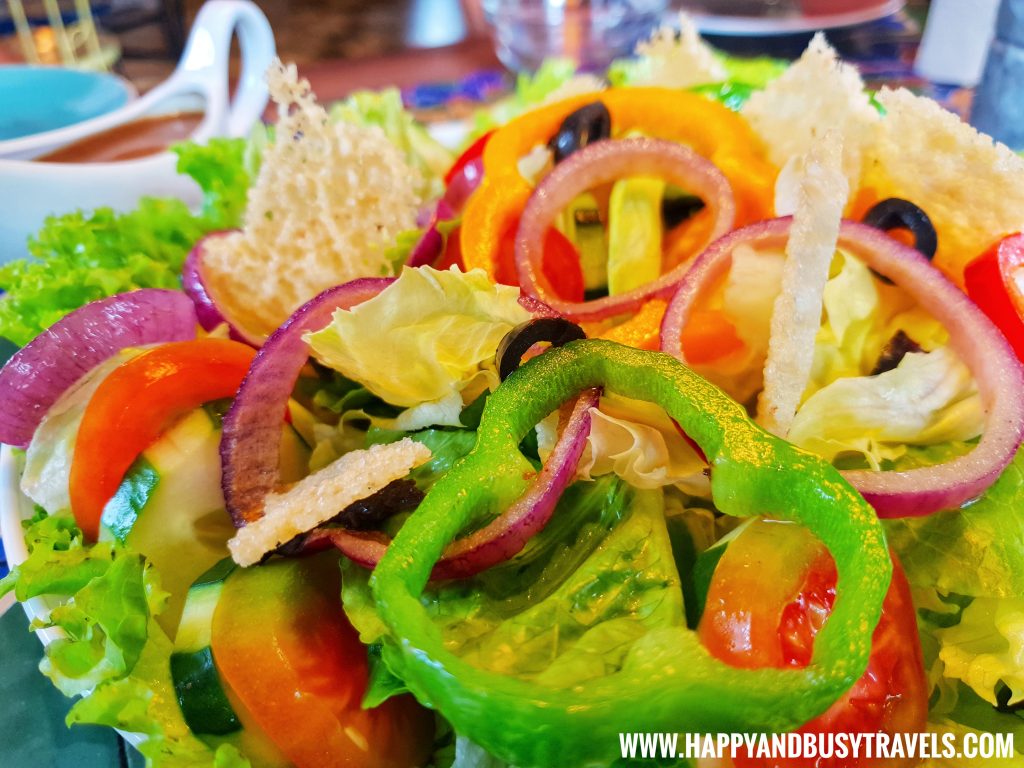 The combination of the veggies and the dressing was good. It complimented each others taste.
Pumpkin Puree Soup
The soup was a thick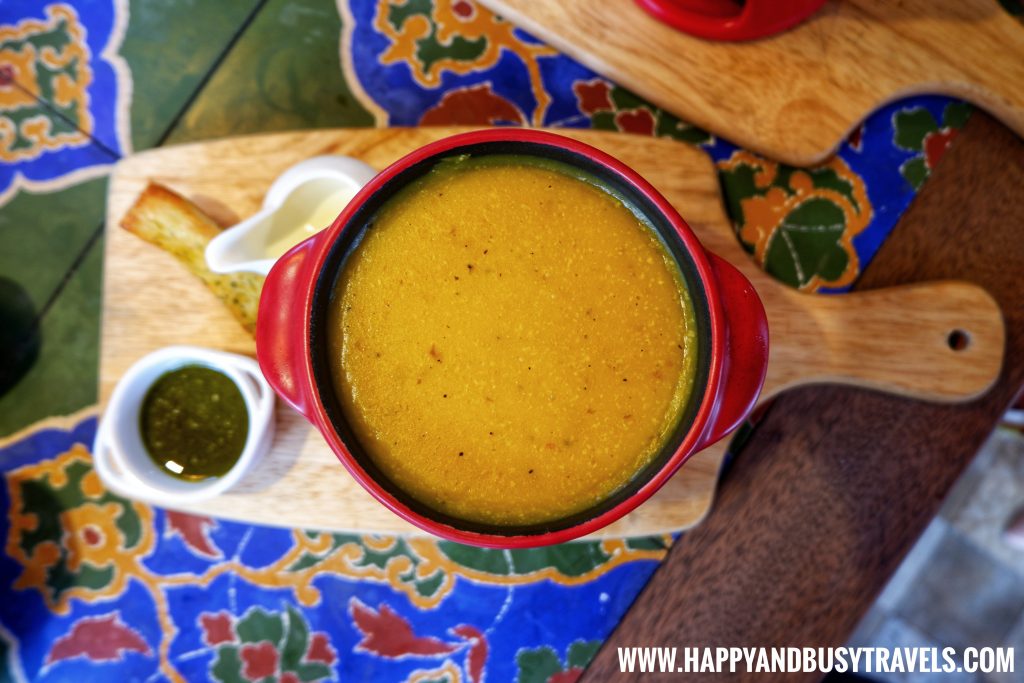 The soup was thick and very rich in Pumpkin Taste. I am not into eating pumpkin, but this soup made me eat a lot of Pumpkin! It was delicious! We even had two of these ?
It was served with Basil Pesto and toasted bread.
Fresh Tomato Soup
The soup came with a toasted bread topped on the Quezo de Bola Crisp.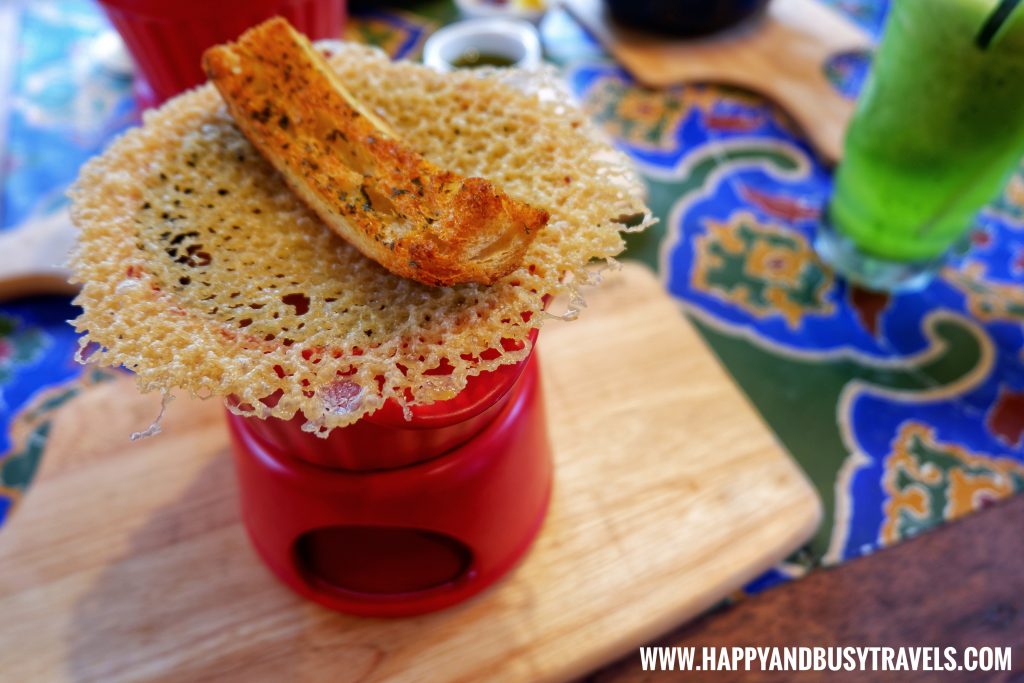 Upon tasting the crisp, I already love the soup.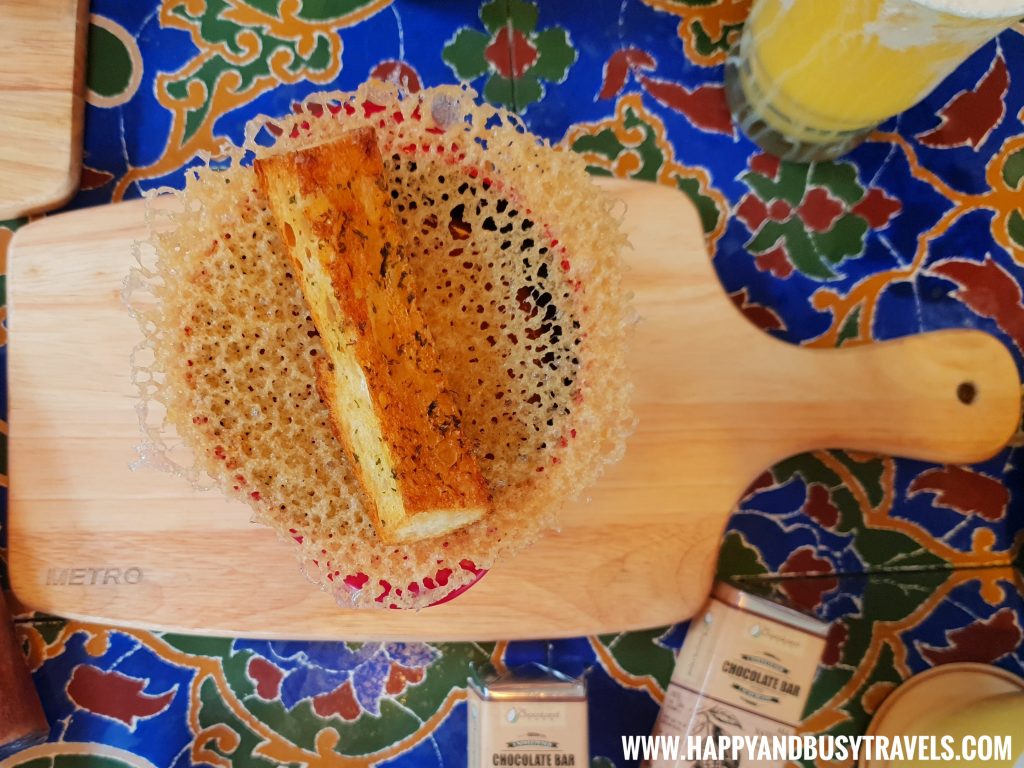 The soup was also rich and very tasty.
Tip! Dip the Quezo de Bola Crisp in the soup.
Crispy Pork Belly ala Lechon Kawali
This dish was one of the dishes I am looking forward to!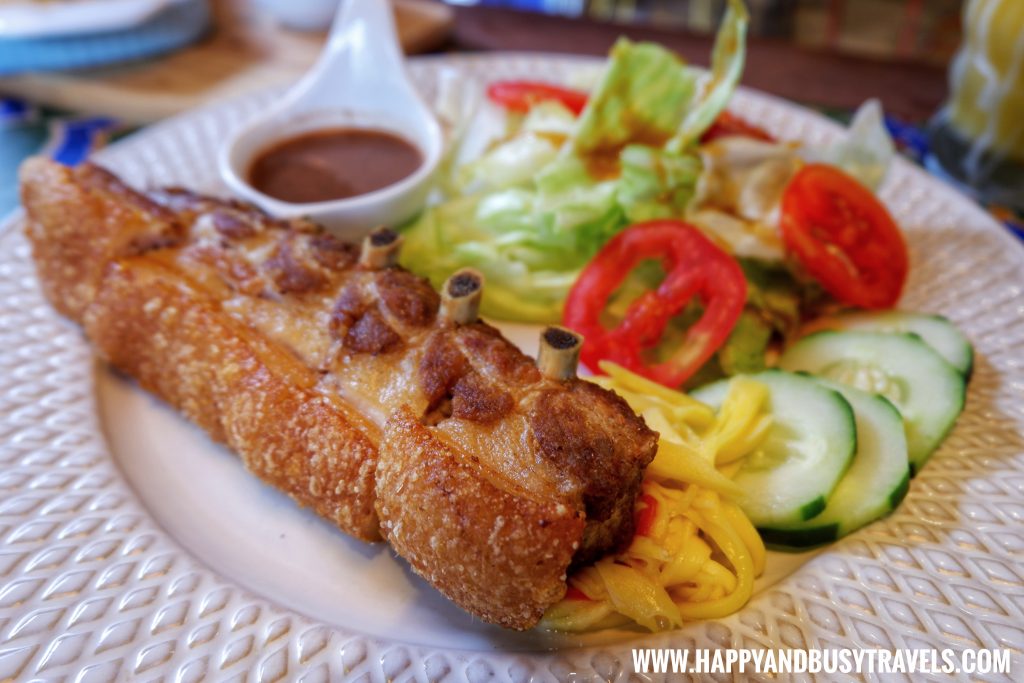 The dish was the classic Lechon Kawali, partnered with a salad and Mango relish, but with the most important aspect of the dish…. Chocolate liver Sauce!
We were really intrigued about the Chocolate added in some of the dishes of the restaurant.
I immediately added the sauce and tasted it…. Oh my! It was really delicious! I did not expect that the chocolate can make the dish better! I'll be back soon and I will order this again!
Fillio Crusted Salmon
I wash excited to try this one as soon as the dish was served.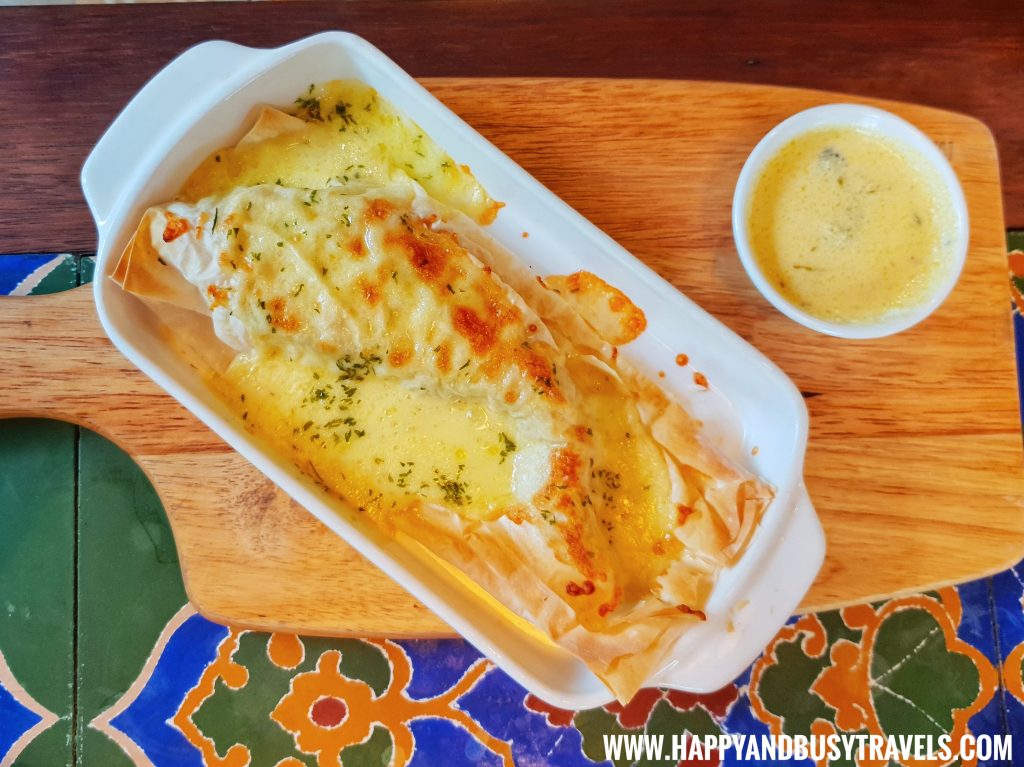 The dish was made out of a Salmon wrapped in a thin sheet of puff pastry and topped with melted cheese.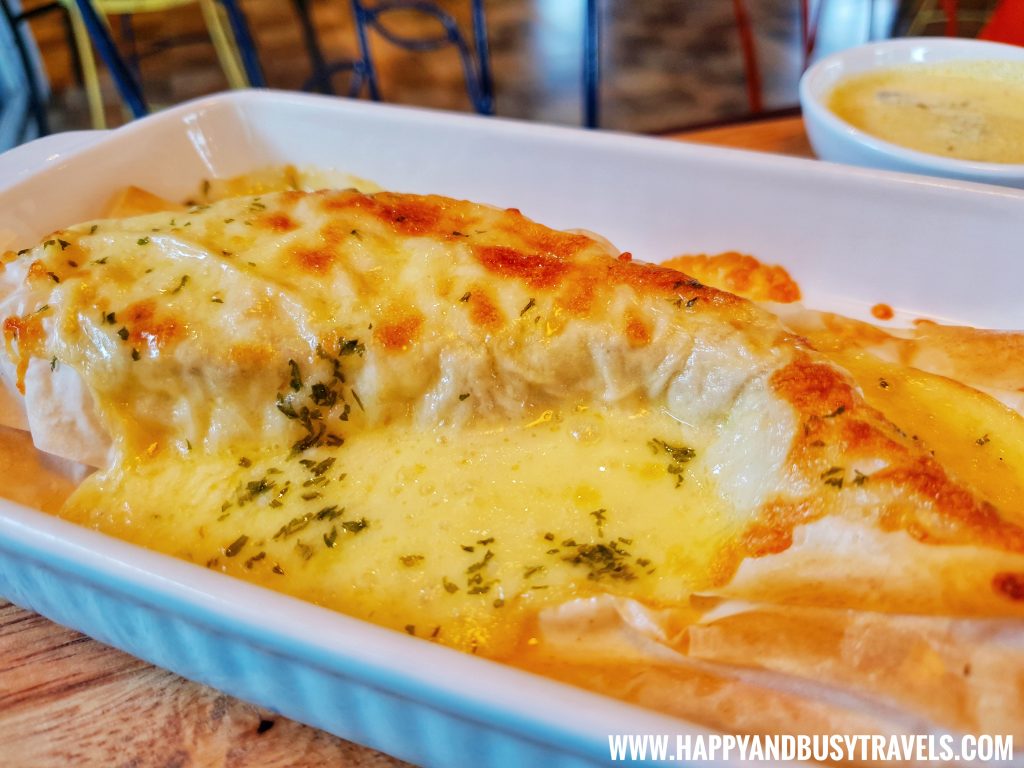 As we expected, the dish was yummy! This was the dish that was immediately consumed!
Chocolate Infused Pork Belly Dinuguan
Here is another dish that we looked forward to…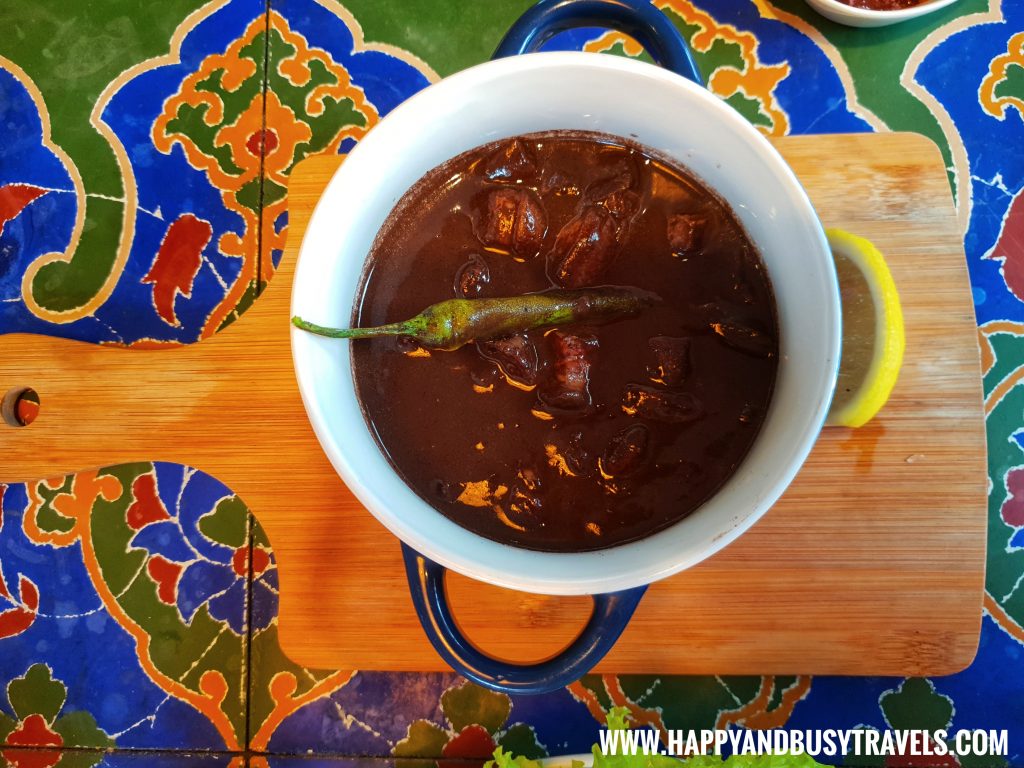 Chavez Estate added a twist in our favorite Dinuguan! They added Chocolate and it made the dish more delicious!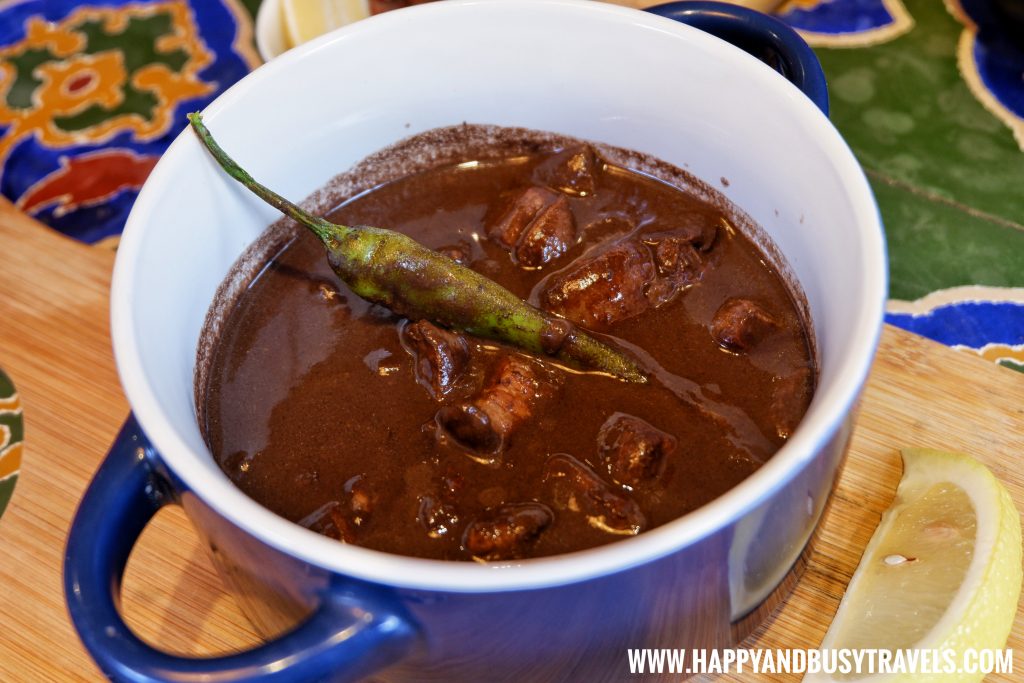 I am not a fan of Dinuguan, but the restaurant kept on making me eat food that I do not usually eat. Seriously, this version was the best among the Dinuguan that I have tasted.
Vegan Bolognese
The restaurant has also dishes which were Vegan friendly, just like this dish.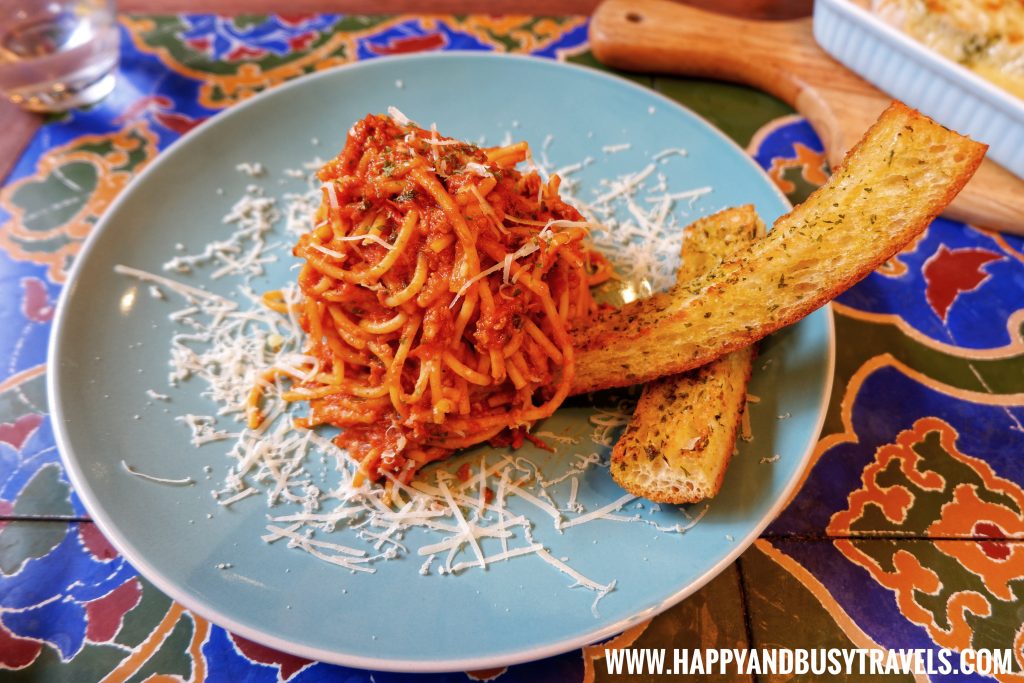 While I was eating the pasta, I forgot that there is no meat in it! It was so good!
USDA Beef Belly Squash Kare-Kare
The Kare-Kare that was served looked like what I saw in the social media accounts of the restaurant. The expectation and the reality was on point!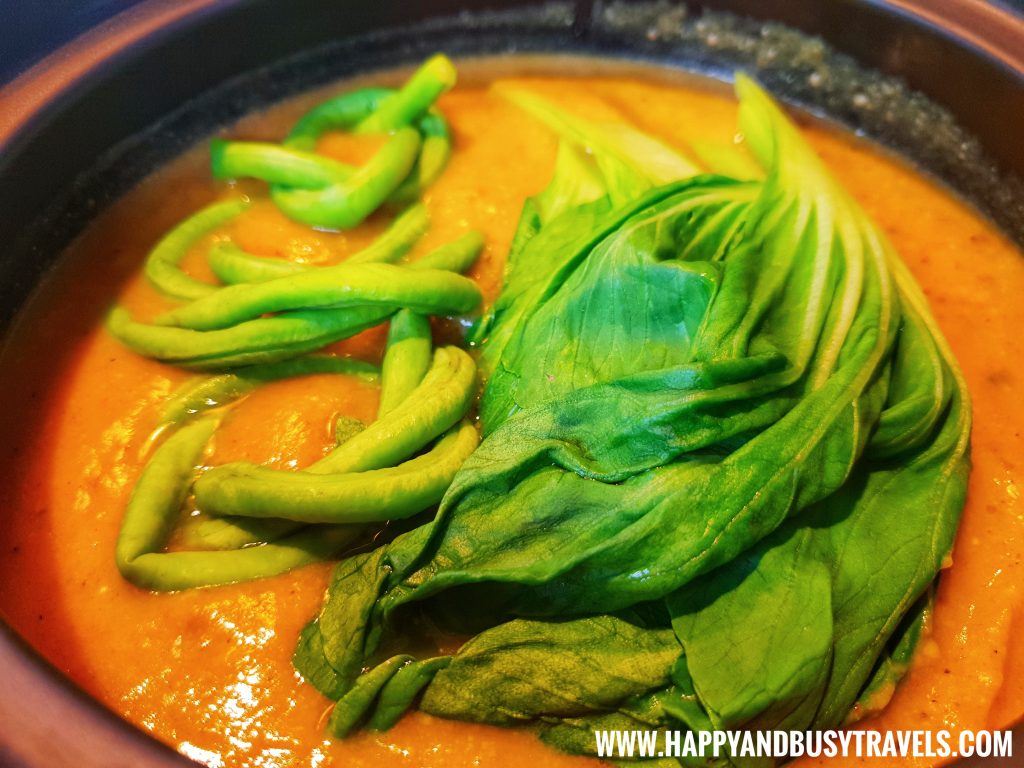 The Kare-Kare was made out of a sauce of grinded peanuts, tender Beef Belly, and vegetables.
Filipinos eat Kare-Kare with Bagoong, which is a condiment made out of krill (small shrimps) or fermented fish with salt.
Of course, the restaurant added a twist. The restaurant served the Kare-Kare with Chocolate Bagoong!
The Bagoong and chocolate tasted good together with the Kare-Kare! We again did not expect it!
Drinks
Busy had Hot Ginger with Lemon to soothe his throat.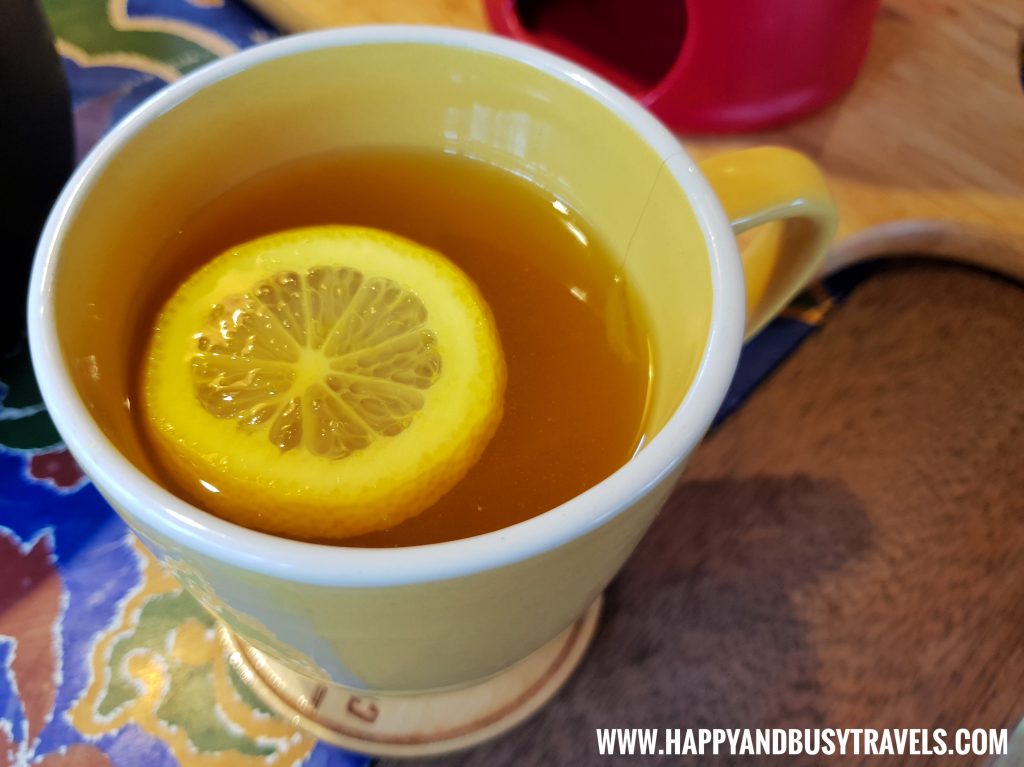 I had Lemon Cucumber Shake…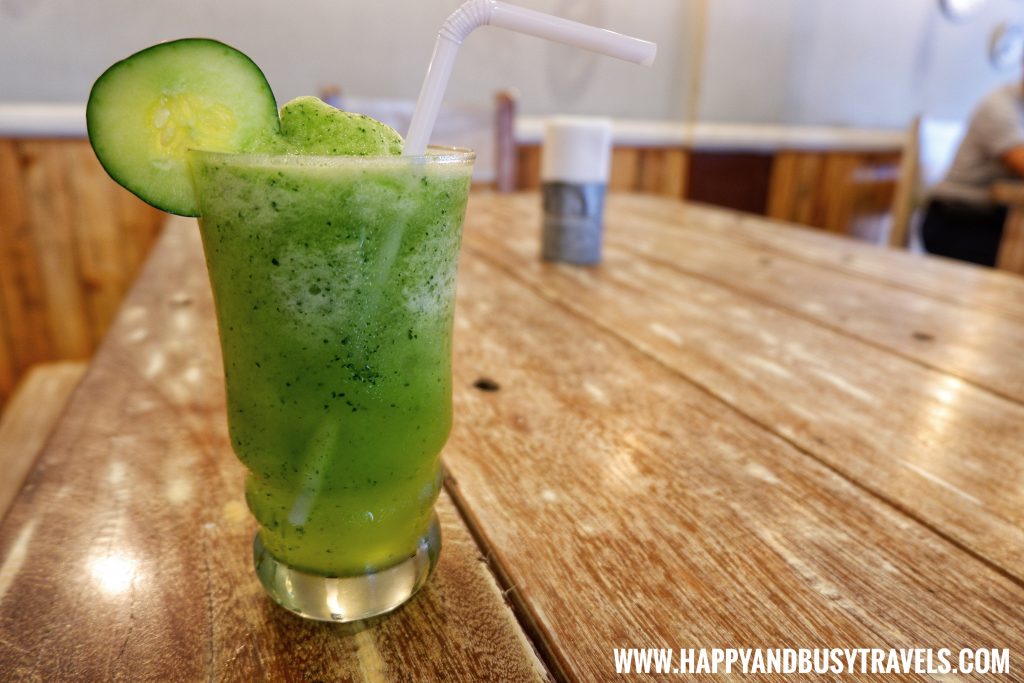 and Mango Smoothie! ?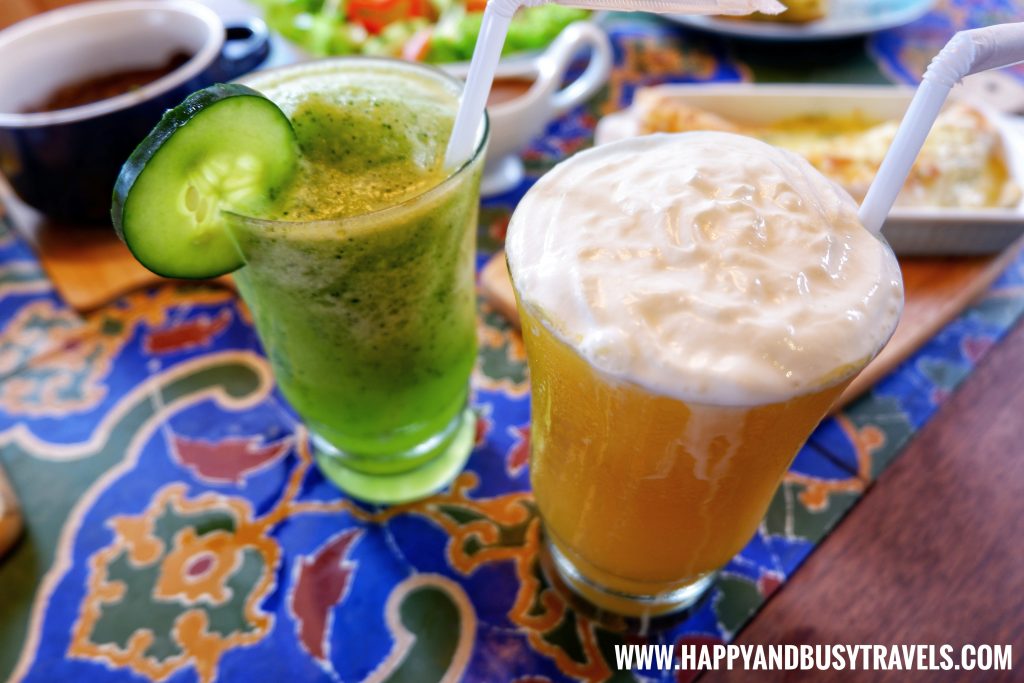 Adlai and Quinoa Champorado, and Hot Chocolate
Later in the afternoon, we had a snack. We tried their Adlai and Quinoa Champorado, and of course their special hot chocolate.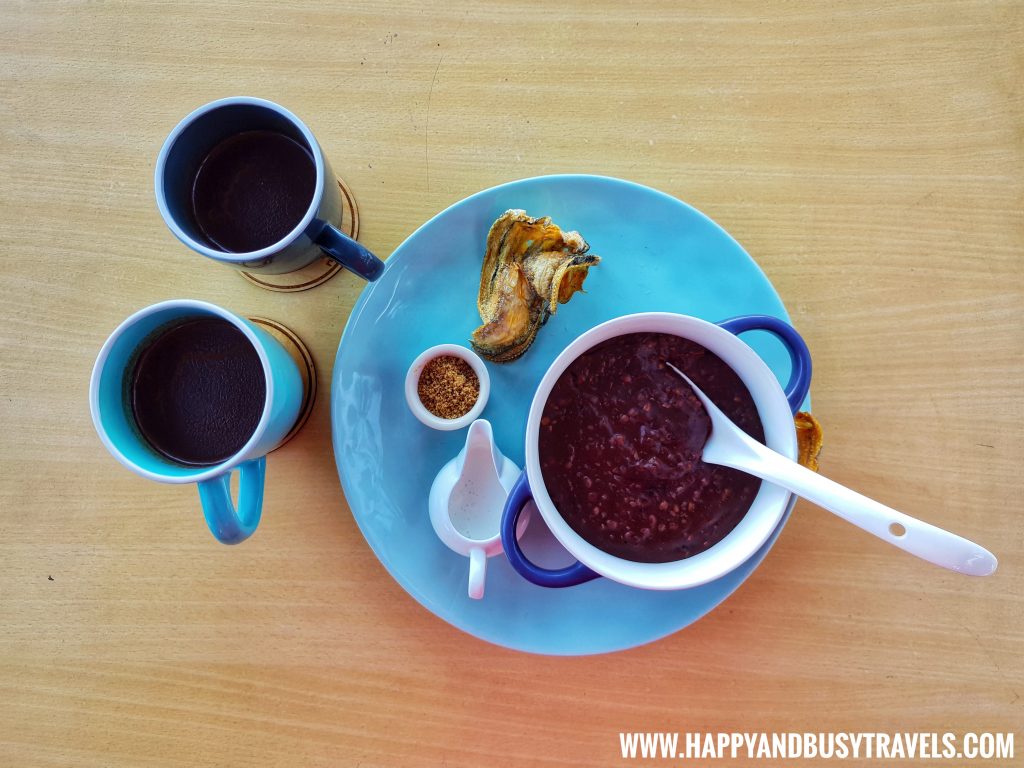 I love how they served the Champorado, it came with coconut milk, brown sugar, and the super crunchy dried fish. The dish was also Vegan friendly!
If you are really a chocolate lover, you will love their Champorado and Hot Chocolate because it was really rich in Chocolate! It was like eating a pure Chocolate bar in different forms.
YUM! We enjoyed every moment we had a bite of the scrumptious food! Goodbye diet! ?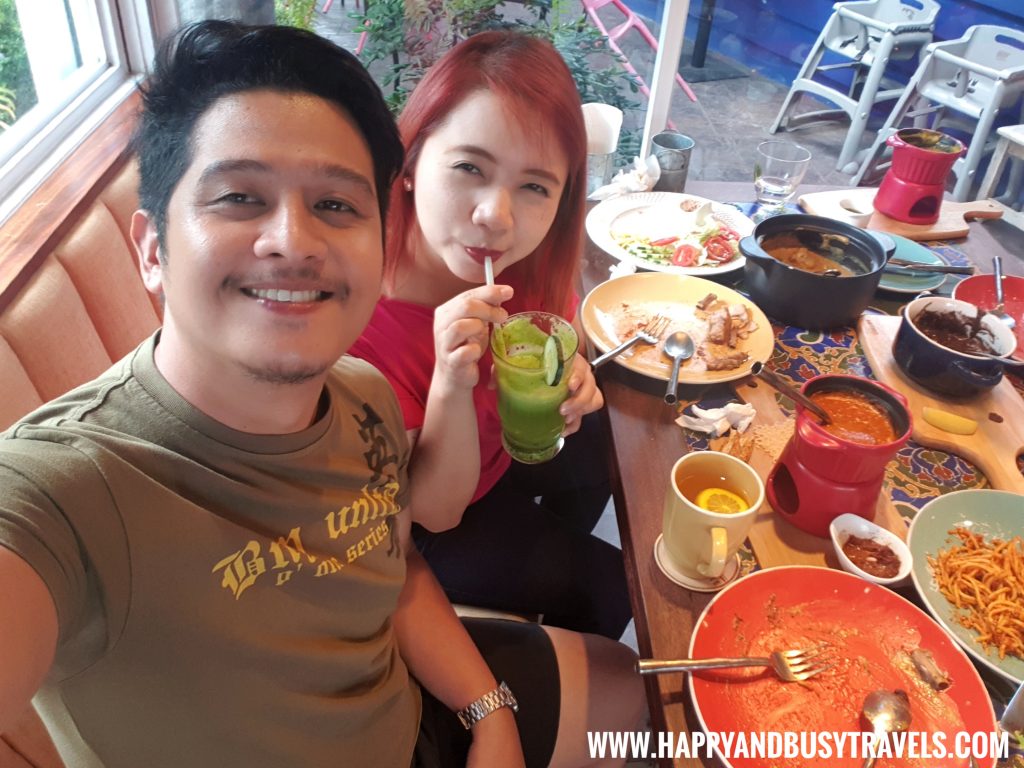 The Garden
After we eat, we explored the other areas of Chavez Estate. There was an outside seating for those who loves to experience the cold weather in Silang.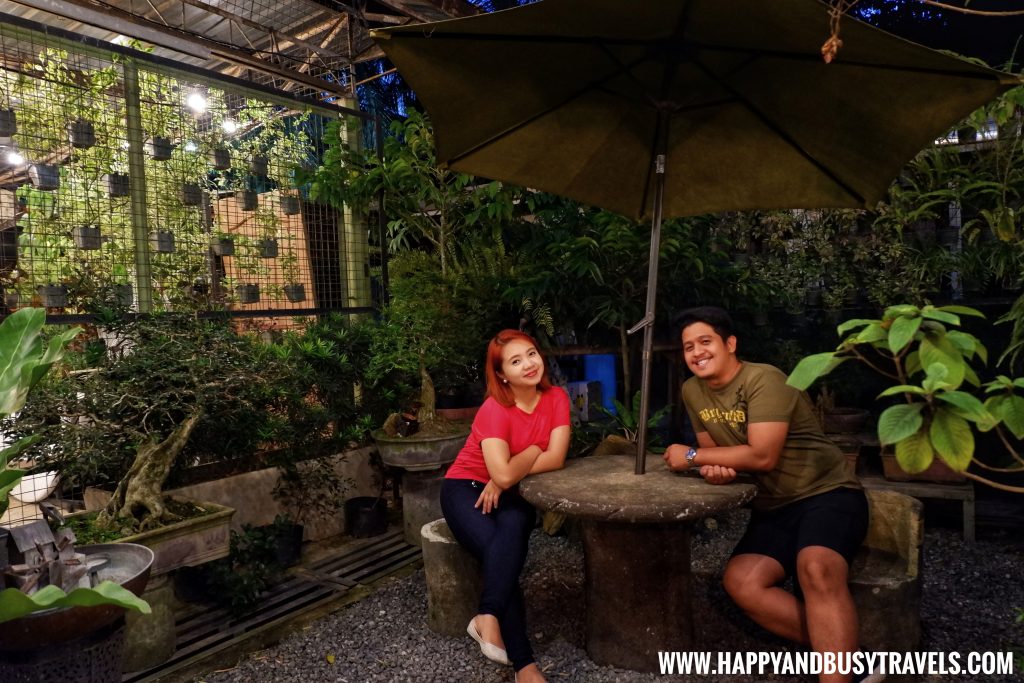 An area was decorated as rustic, this added to the homey vibe of the restaurant.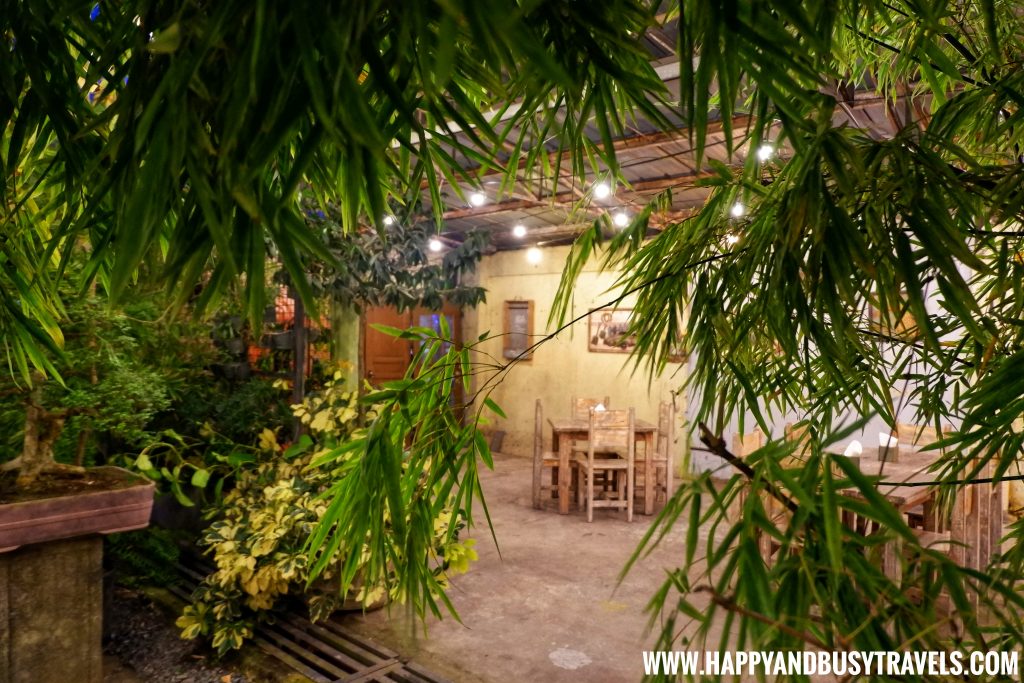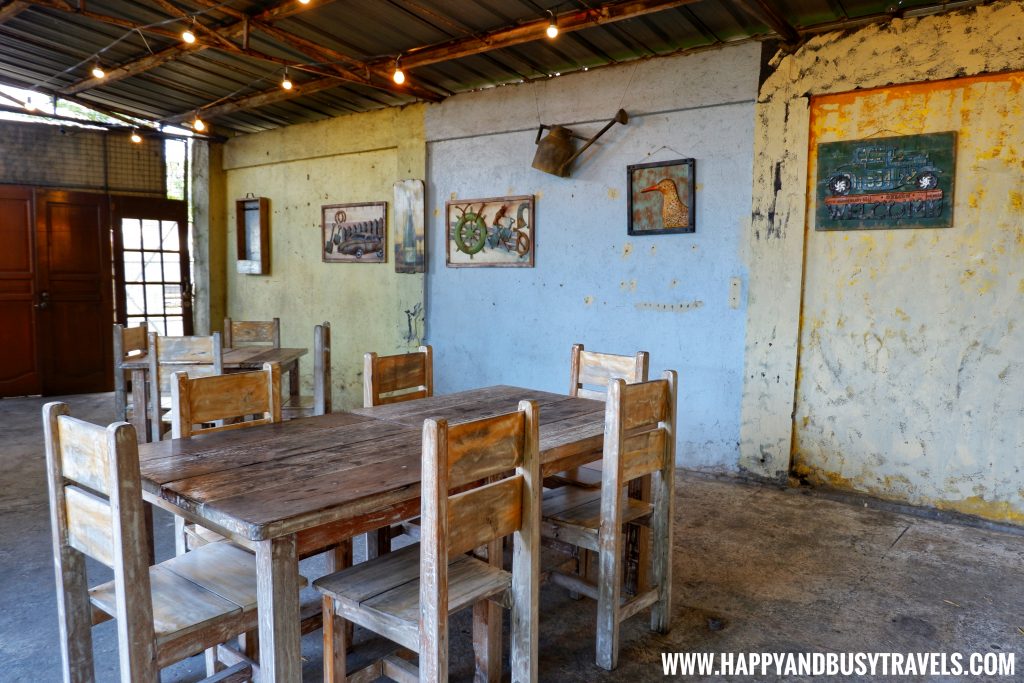 Just look at the lovely rustic decorations.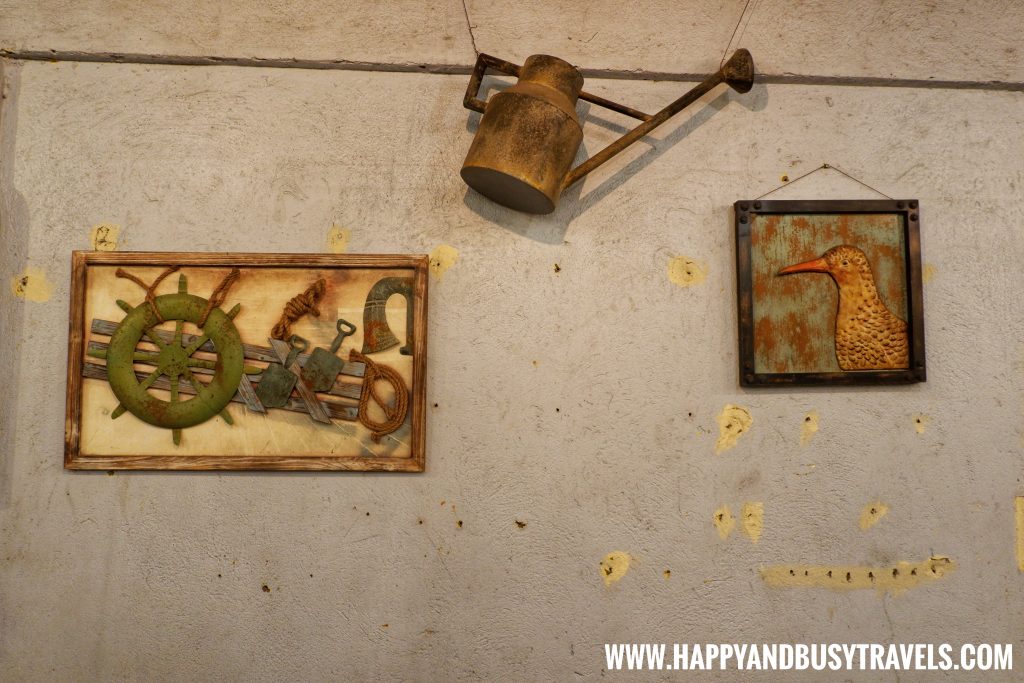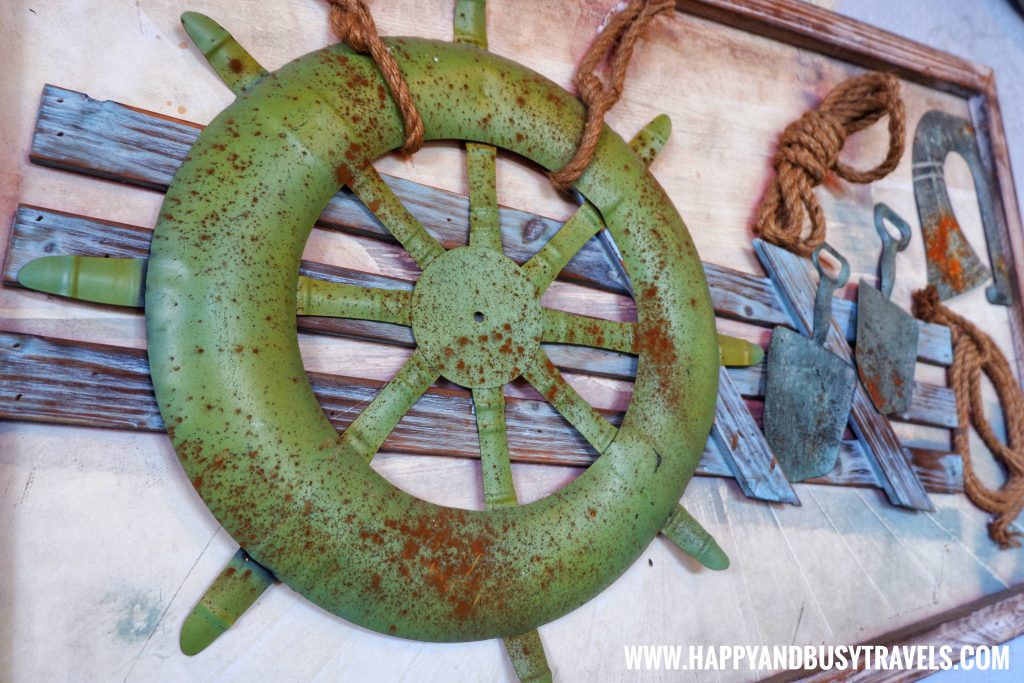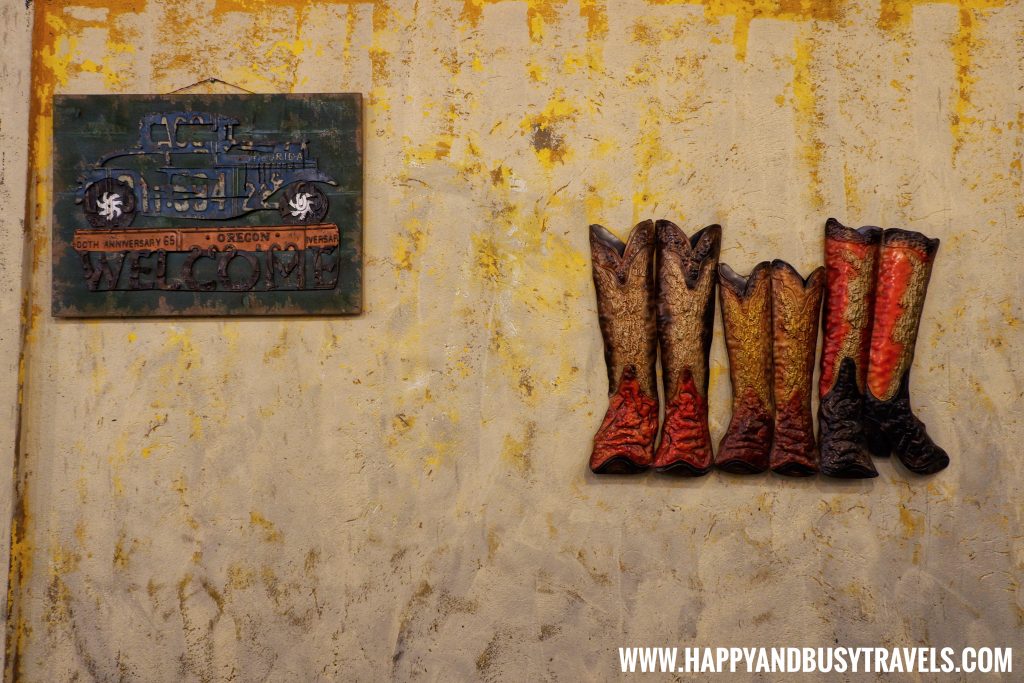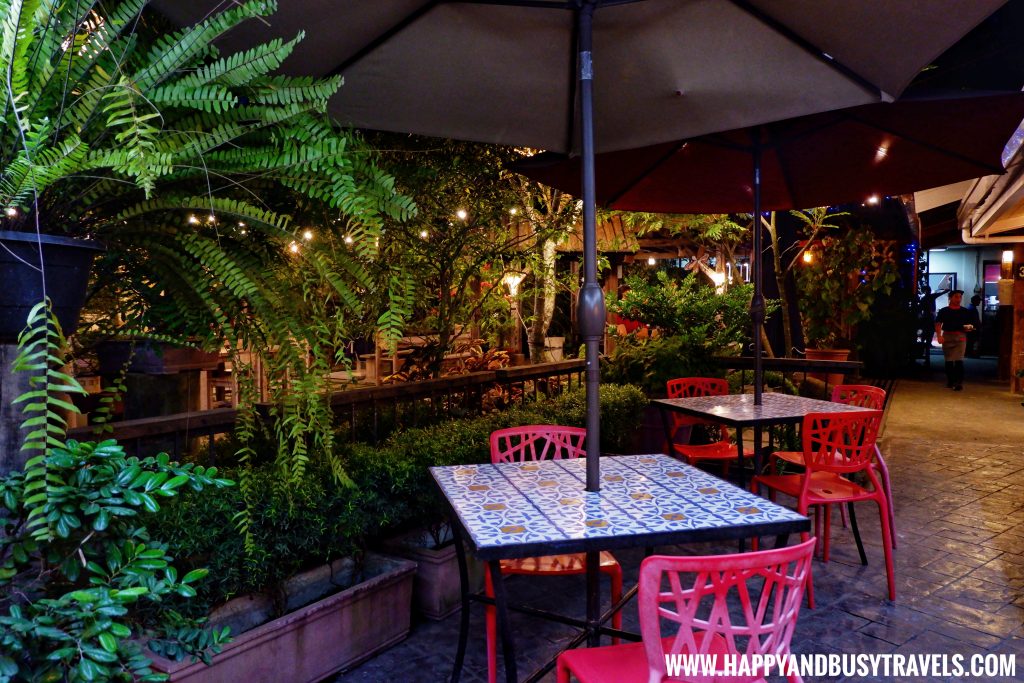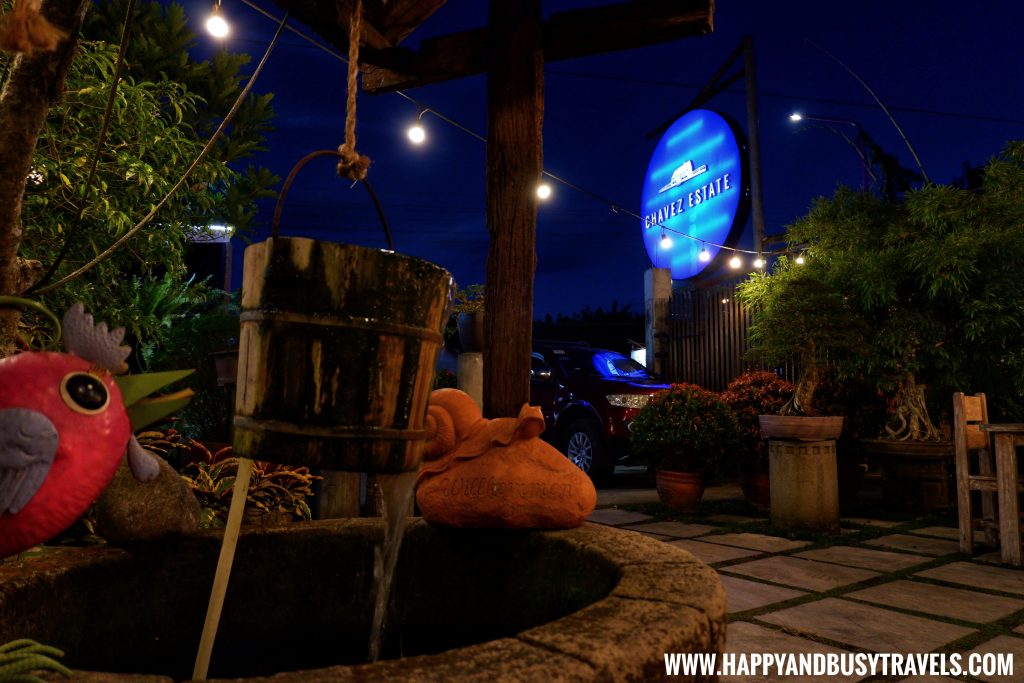 One of our favorite places in the restaurant was the tree house.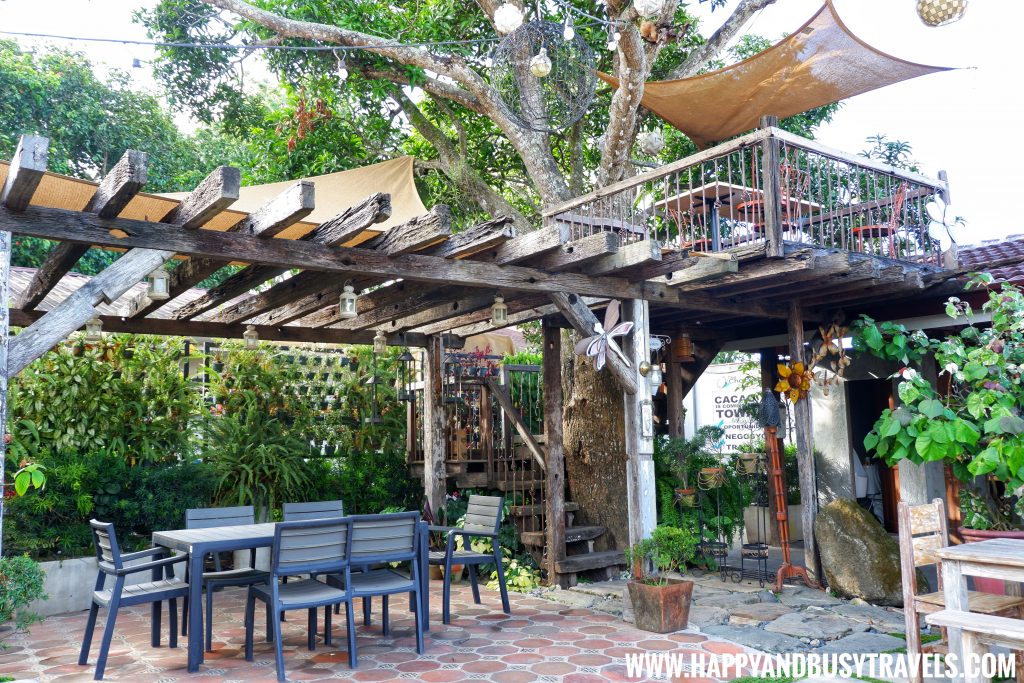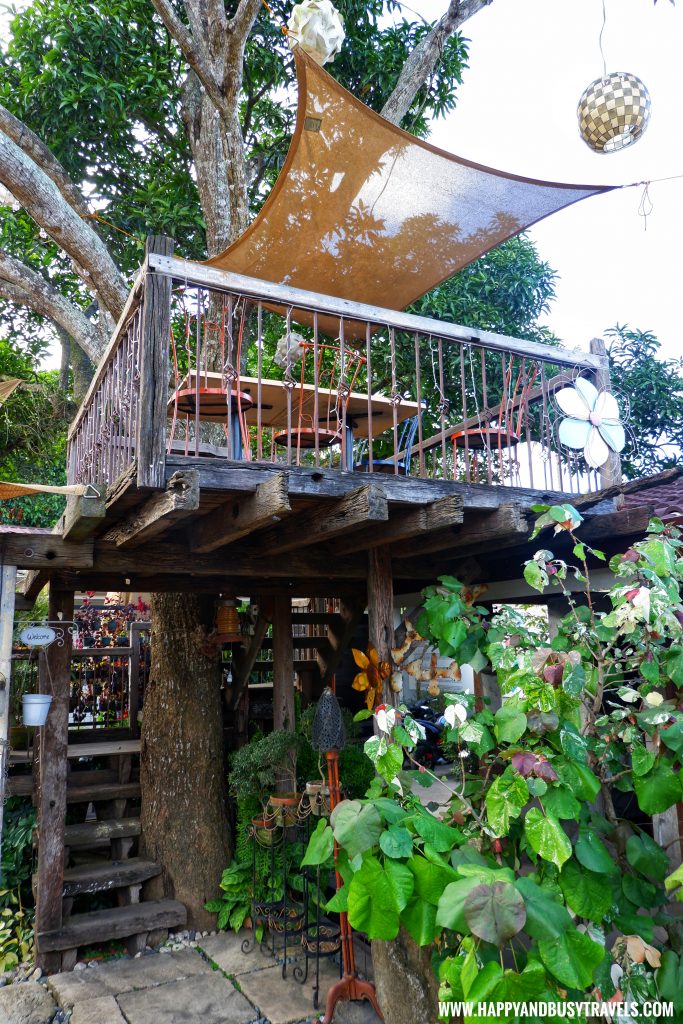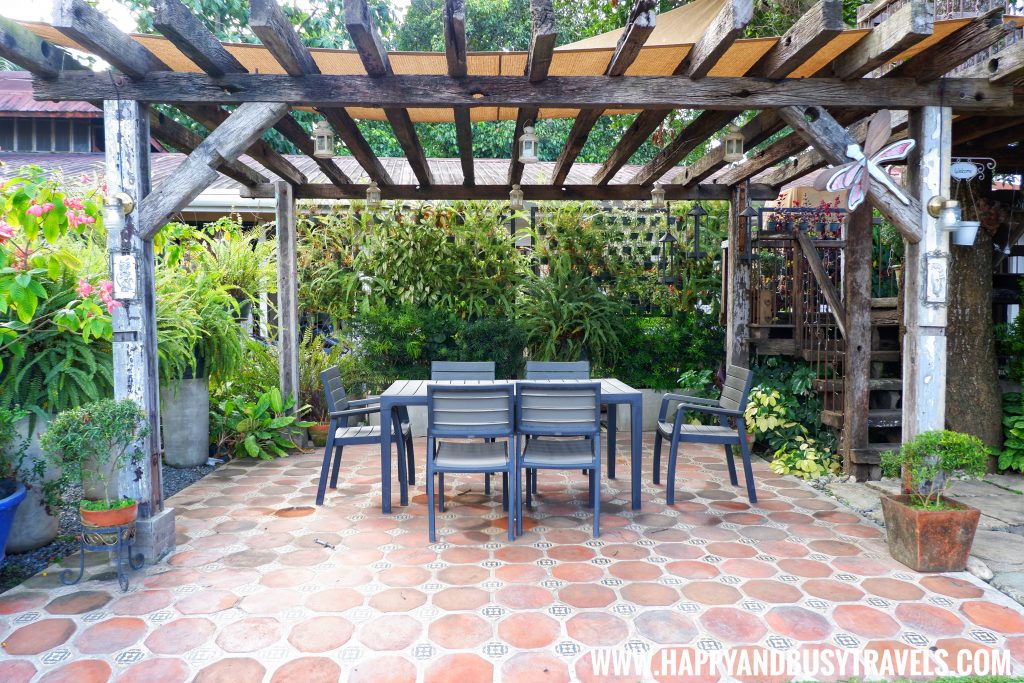 It looked better at night!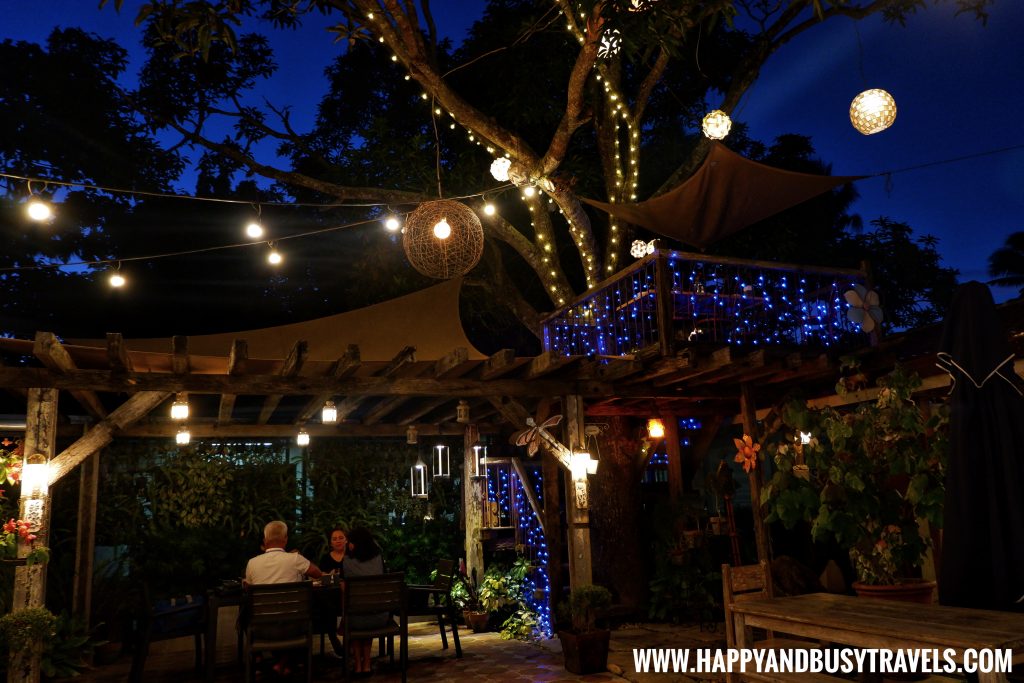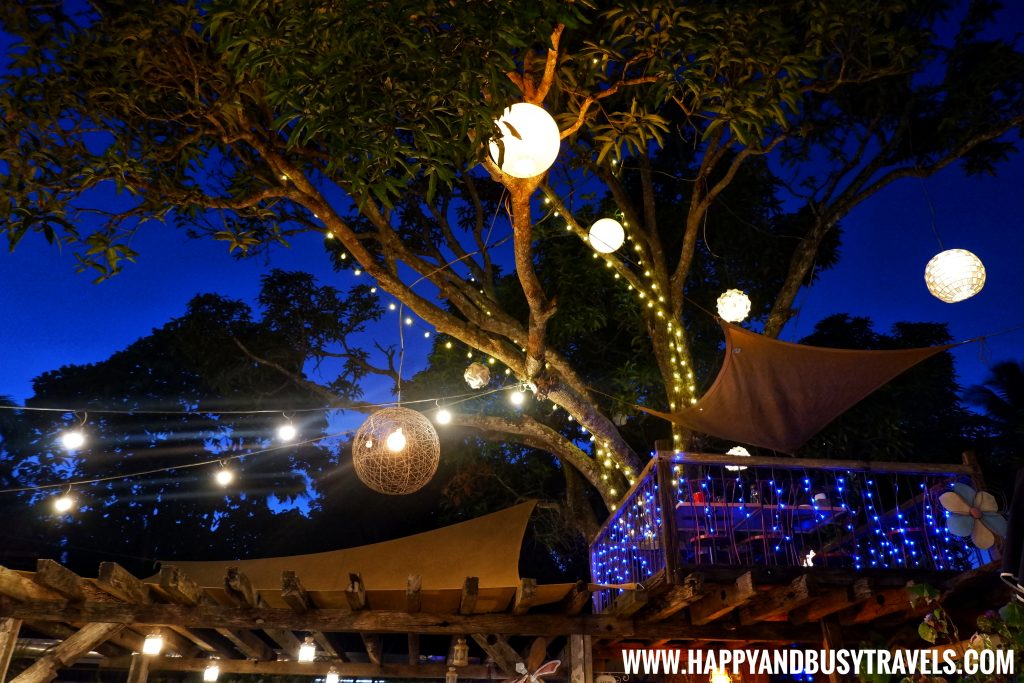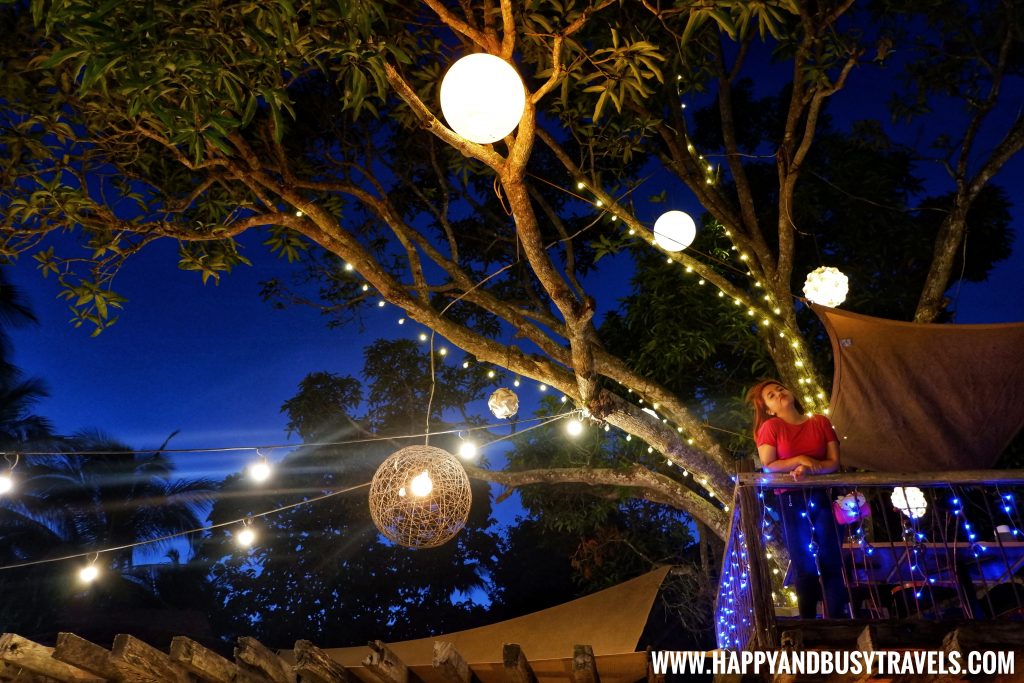 We even decided to have our afternoon snack in the tree house.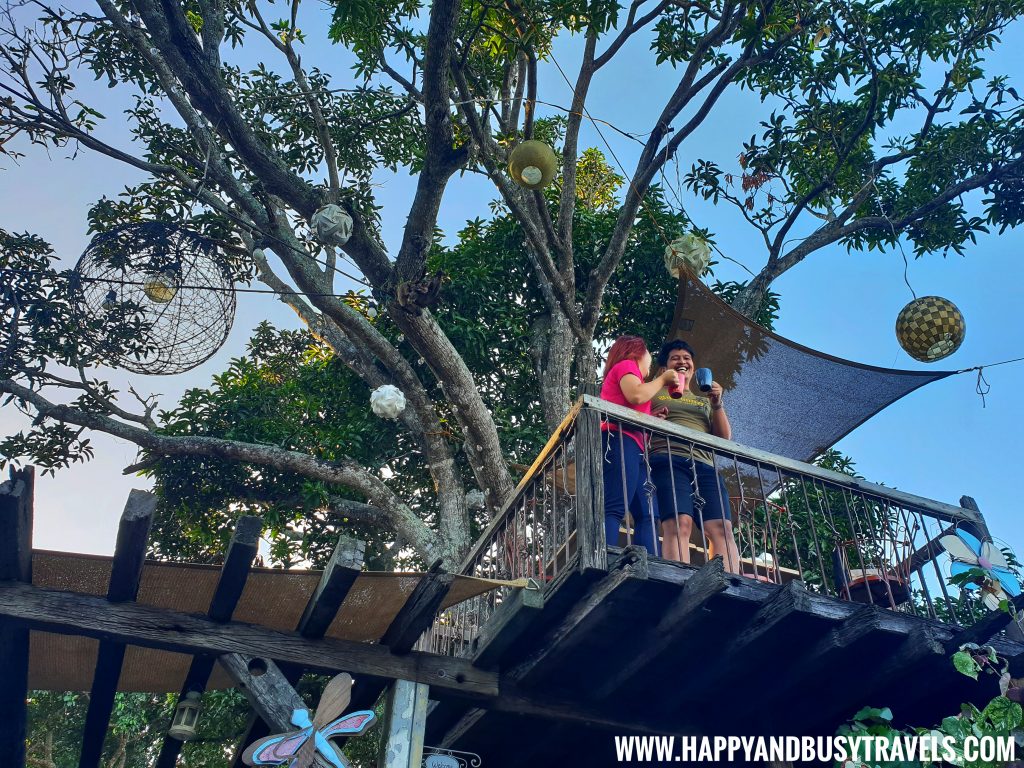 This was the area that we had decided to have our Adlai and Quinoa Champorado and Hot Chocolate.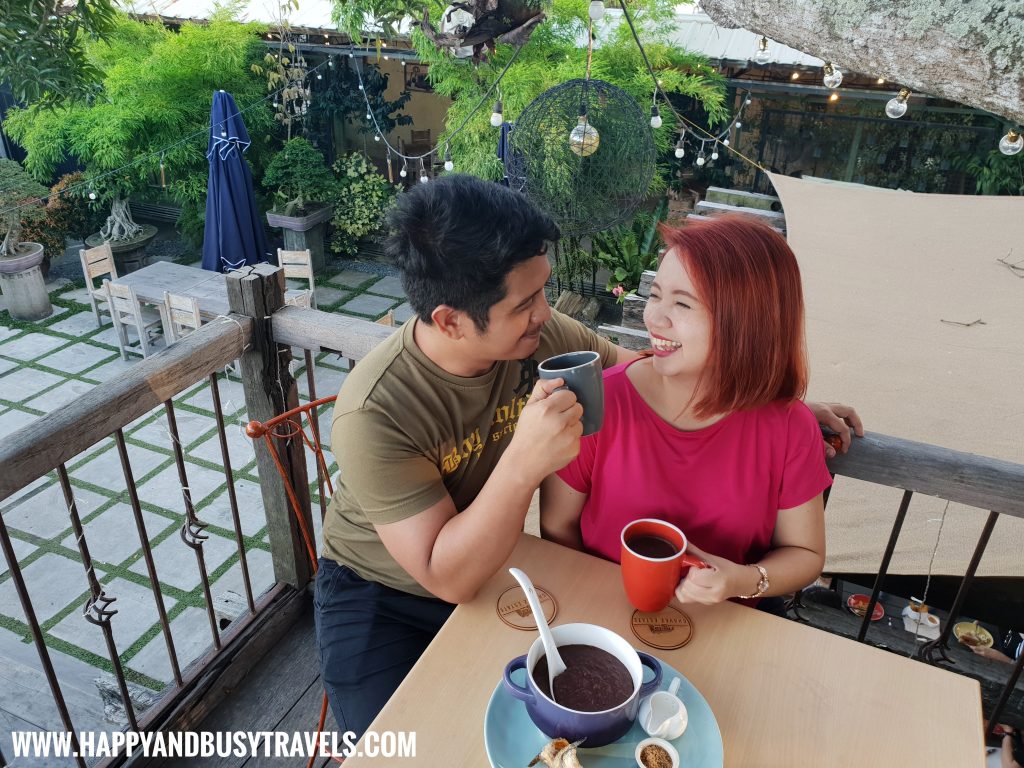 The Champorado and Hot Chocolate was right for the cold temperature in Silang.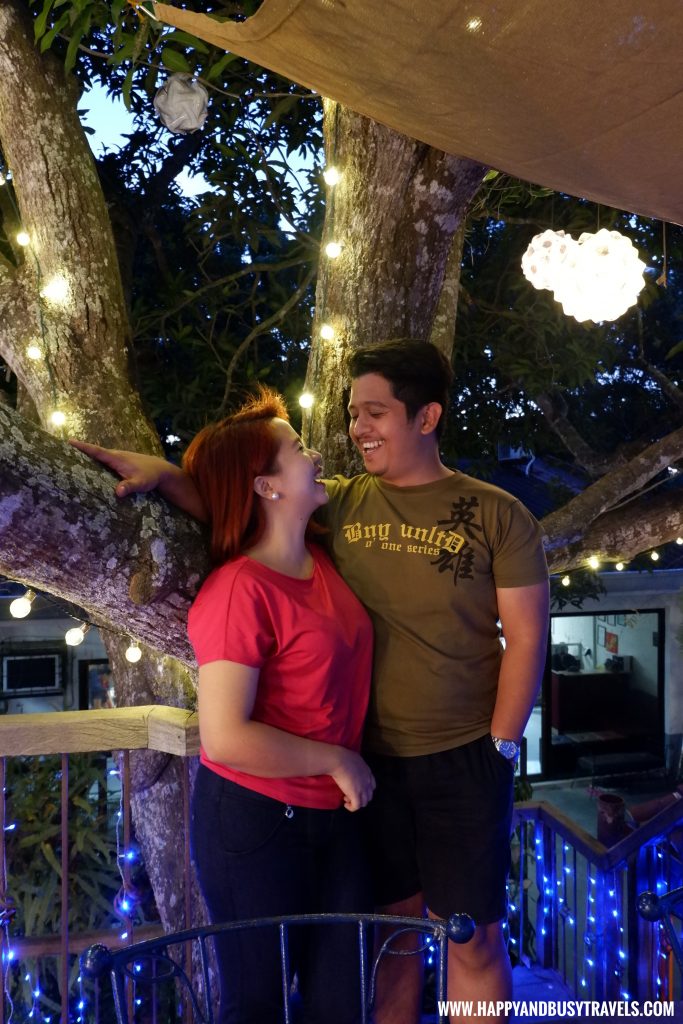 Unique Products for Sale
If you love how the unique taste of the Chocolate with the dishes, you can bring home some of the condiments.
Adlai and Quinoa Champorado Mix
Just like what we ate, the Champorado mix was available for everyone to take home and store for future consumption.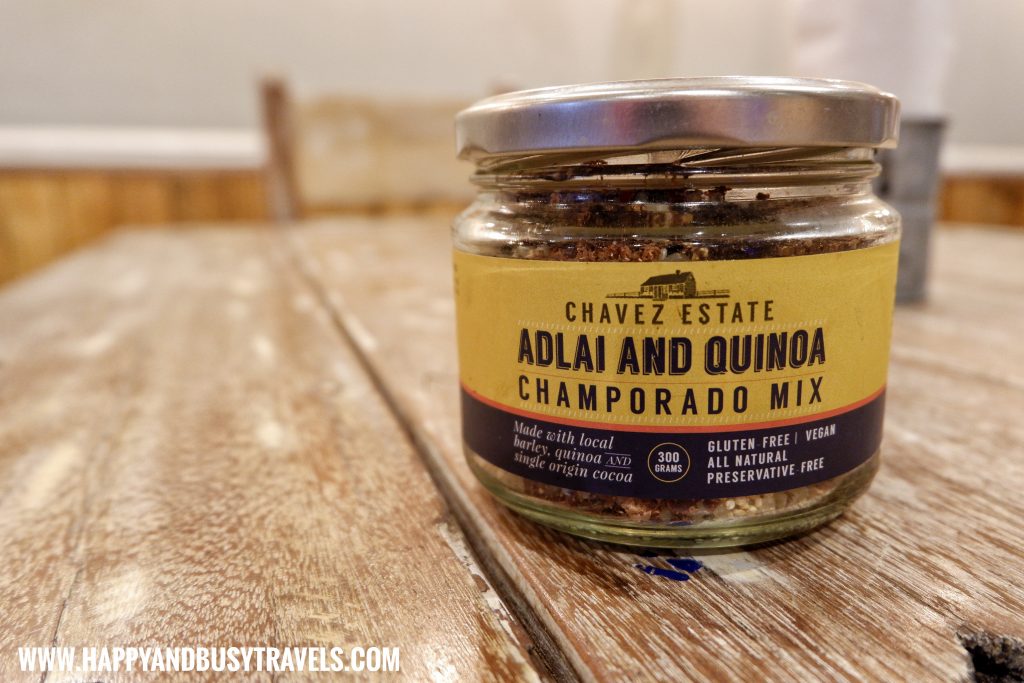 Do you wonder what Adlai and Quinoa are? Adlai is a grain, just like rice but it is gluten free, and on the other hand Quinoa is a plant which has small edible seeds and is usually eaten as an alternative to other grains.
Tablea Bagoong
Bagoong with Chocolate! Ever heard of this one? For me this was the first time 🙂
Chili Chocolate Vinegar
Another unique product… Just imagine tasting a condiment which has a combination of sweet, sour, bitter, and spicy.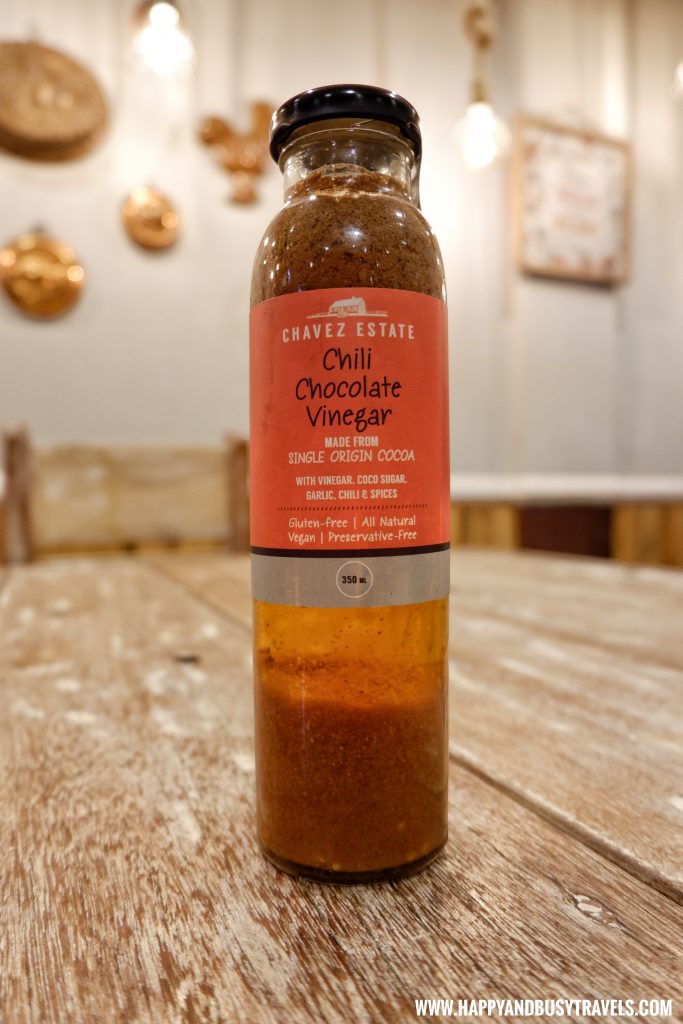 Chili Chocolate Vinegar
I have tasted this one, it was really good! I'll try this one next time with Sinigang.
Choco Elixir
This one is a mixture of peanut butter, chocolate, and a bit of salt.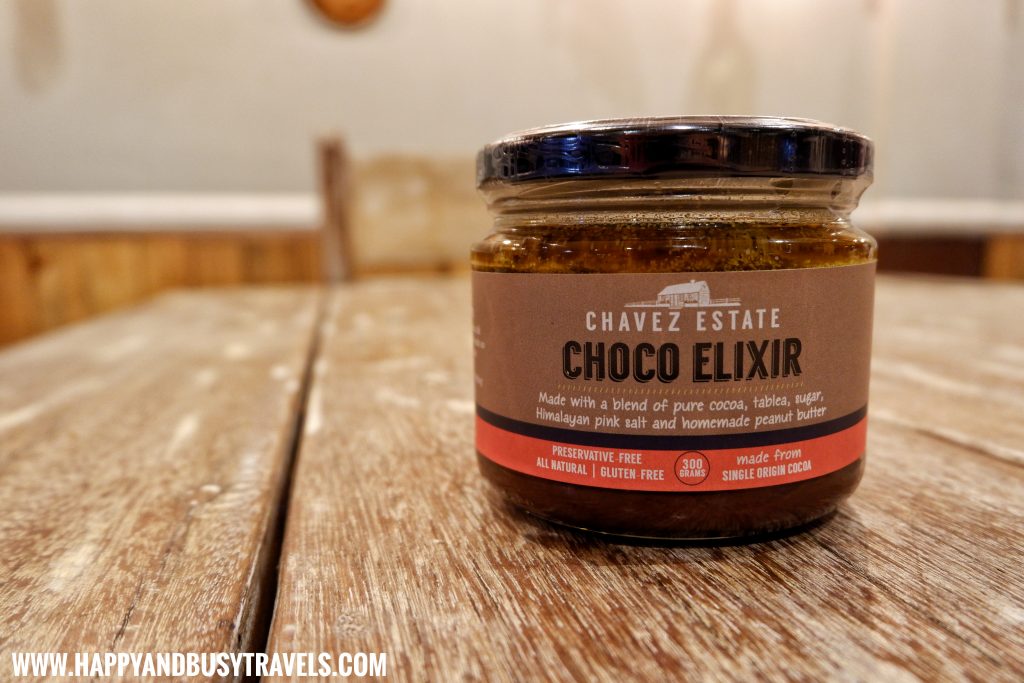 I haven't tasted this one but I think this will be a great addition to my everyday breakfast.
Chocolate Vinaigrette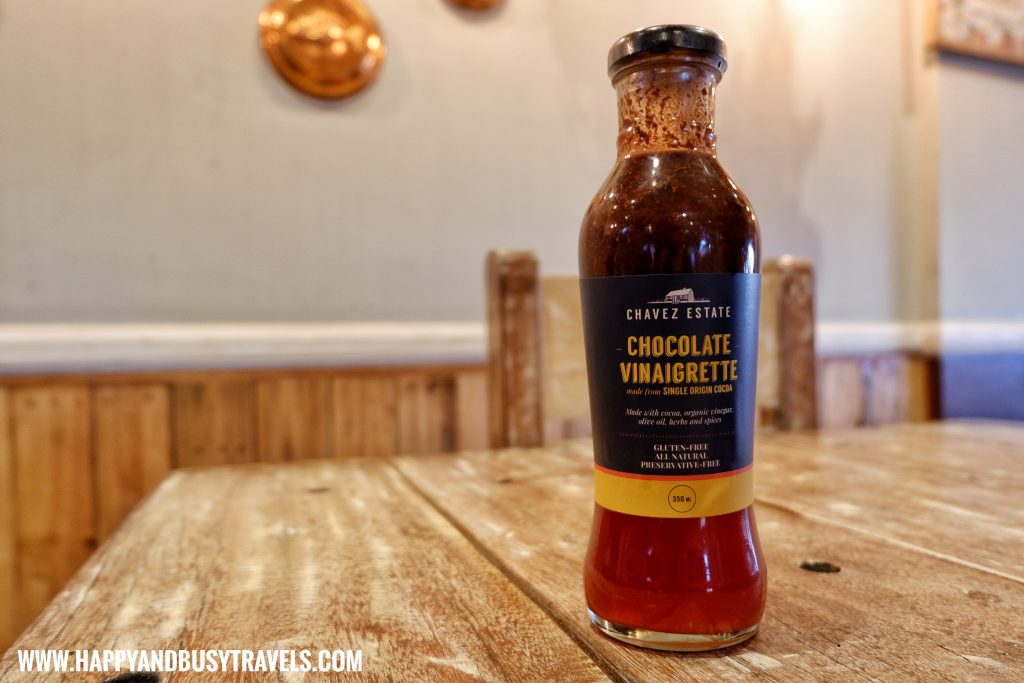 This one is good for salads! yum!
Chocolate Bar
Of course, the restaurant also sells Chocolate Bar which is from their farm, The Chocoland Farm.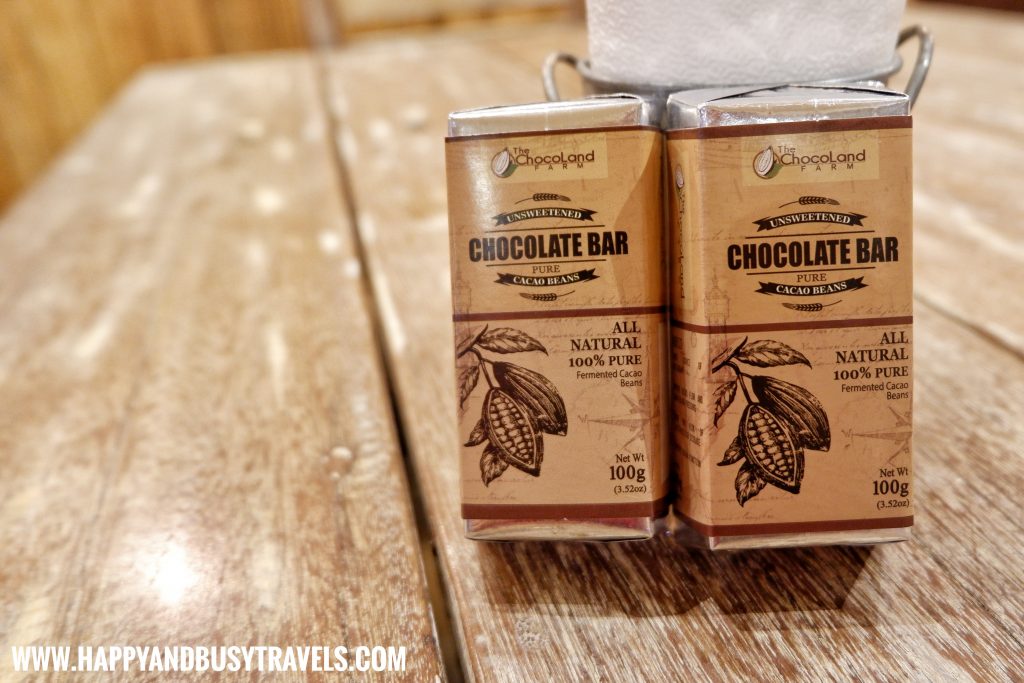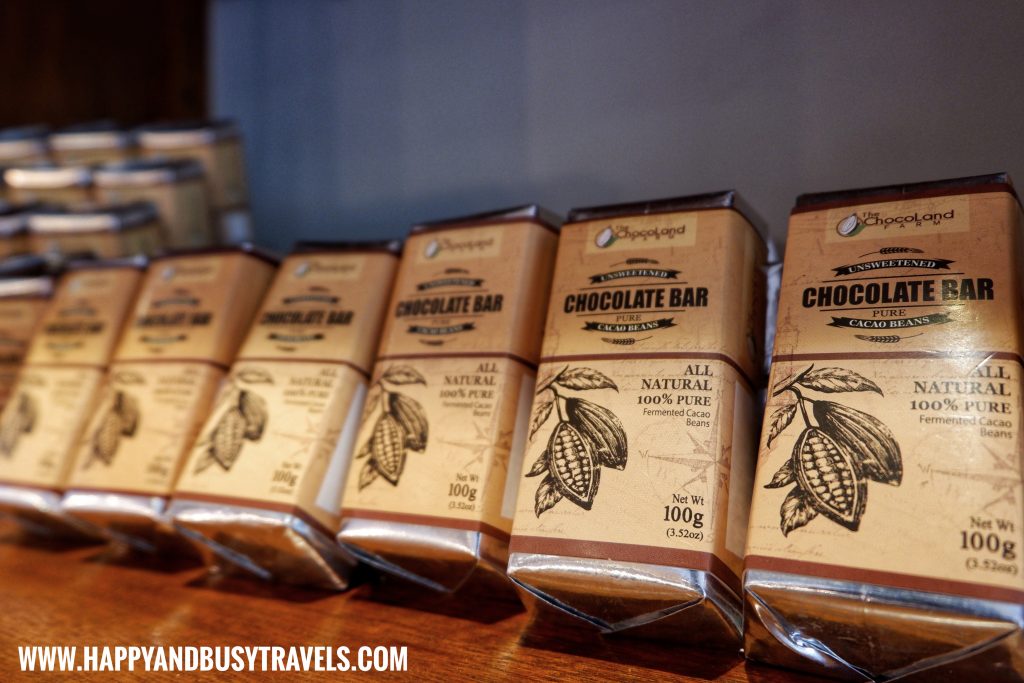 Chocolate Brownies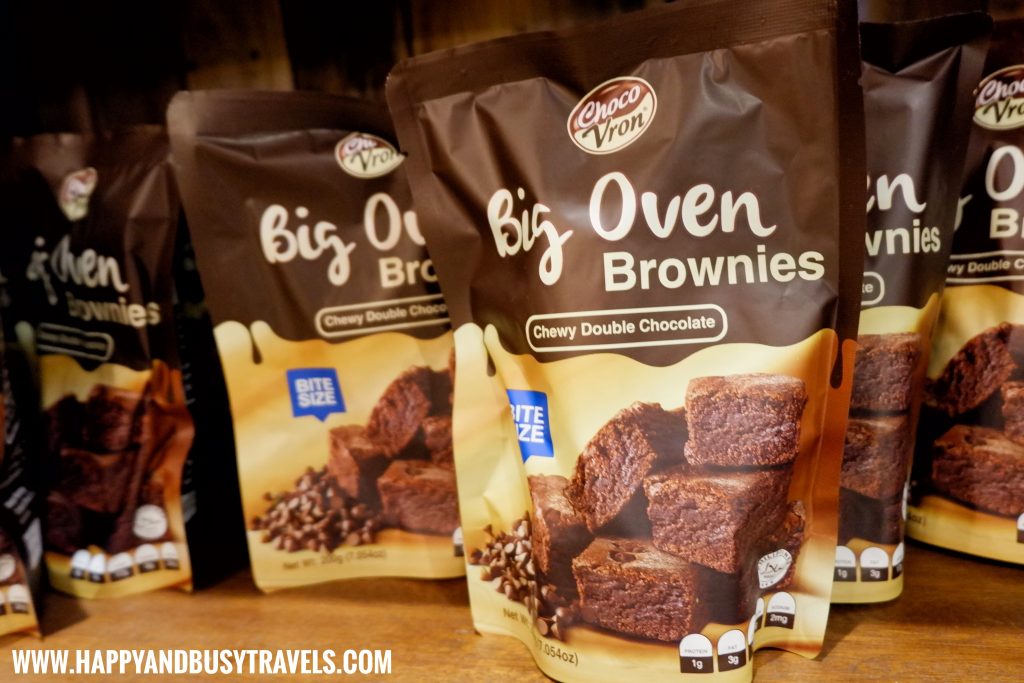 Crispy Fried Oyster Mushroom
If you wanted a snack, but you somehow wanted not to feel guilty, this product is good for you.
Crunchy Chicharon
Deep fried pork skin! Oh I think this one goes well with the Chili Chocolate Vinegar!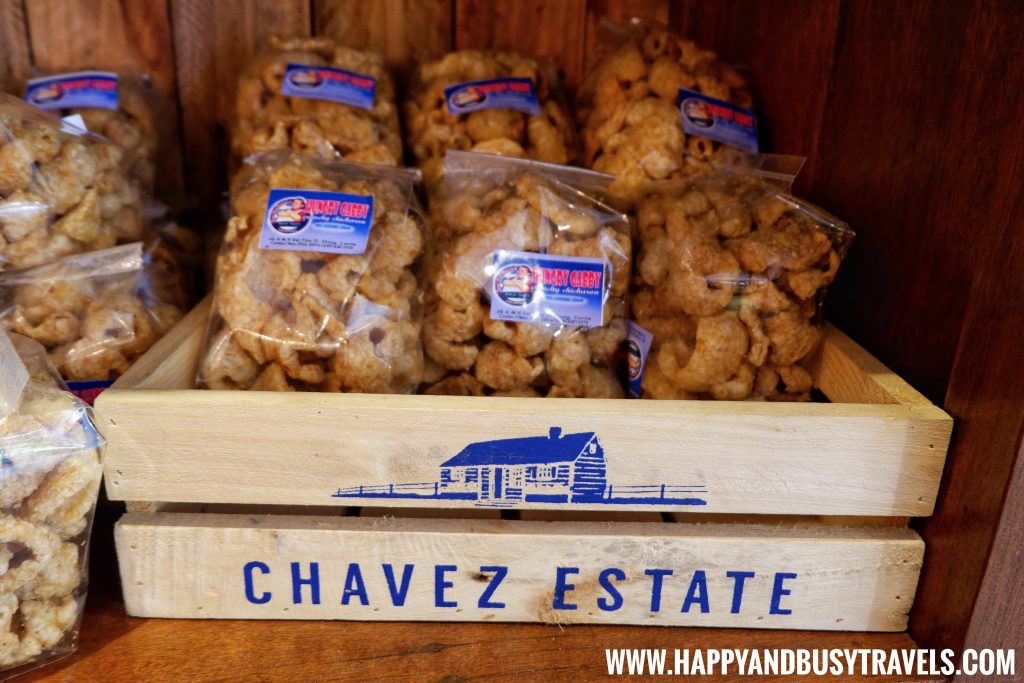 Comfort Room
Of course we have to see their comfort rooms 🙂
Remember! A clean comfort room also represents a clean kitchen!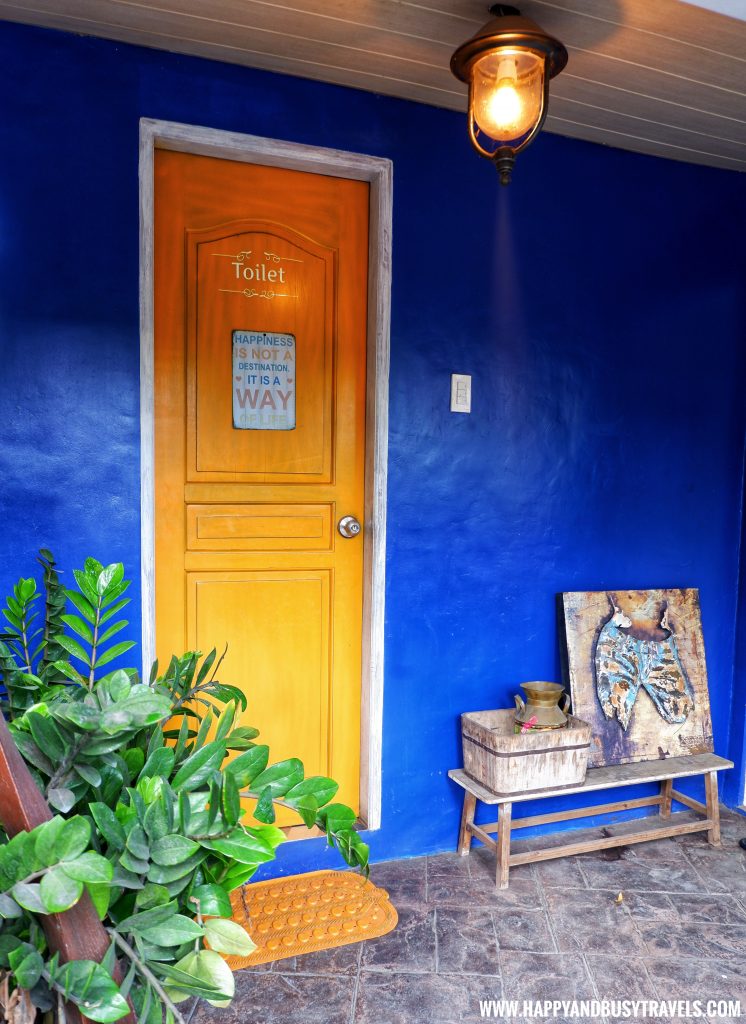 The restaurant has only one comfort room for ladies and gentlemen. Even though there was only one the comfort room was clean and odorless.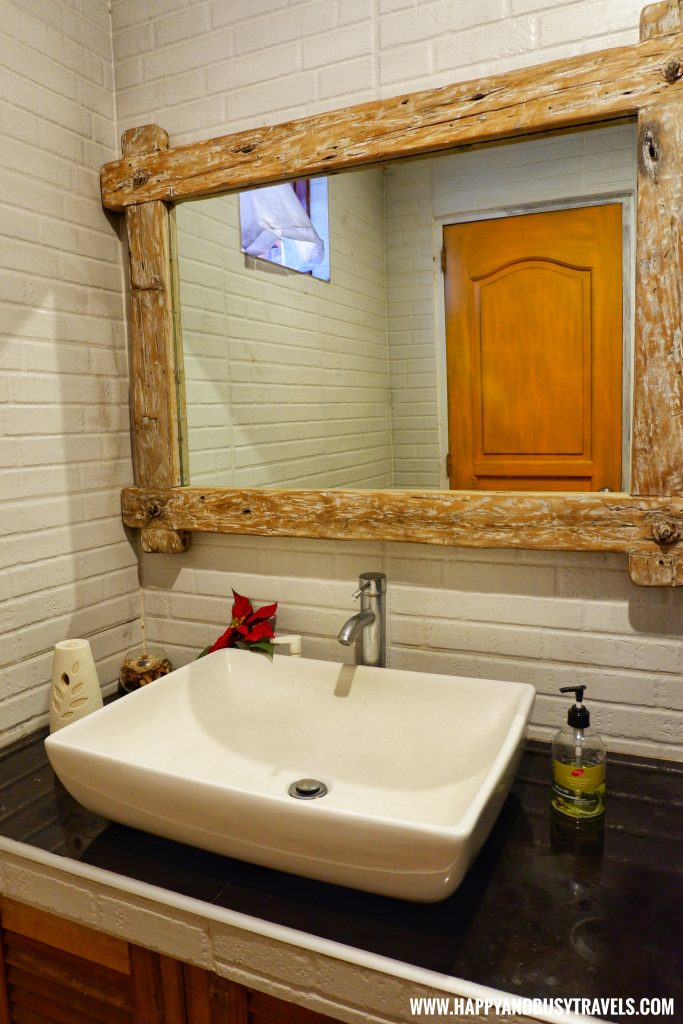 A bidet was available.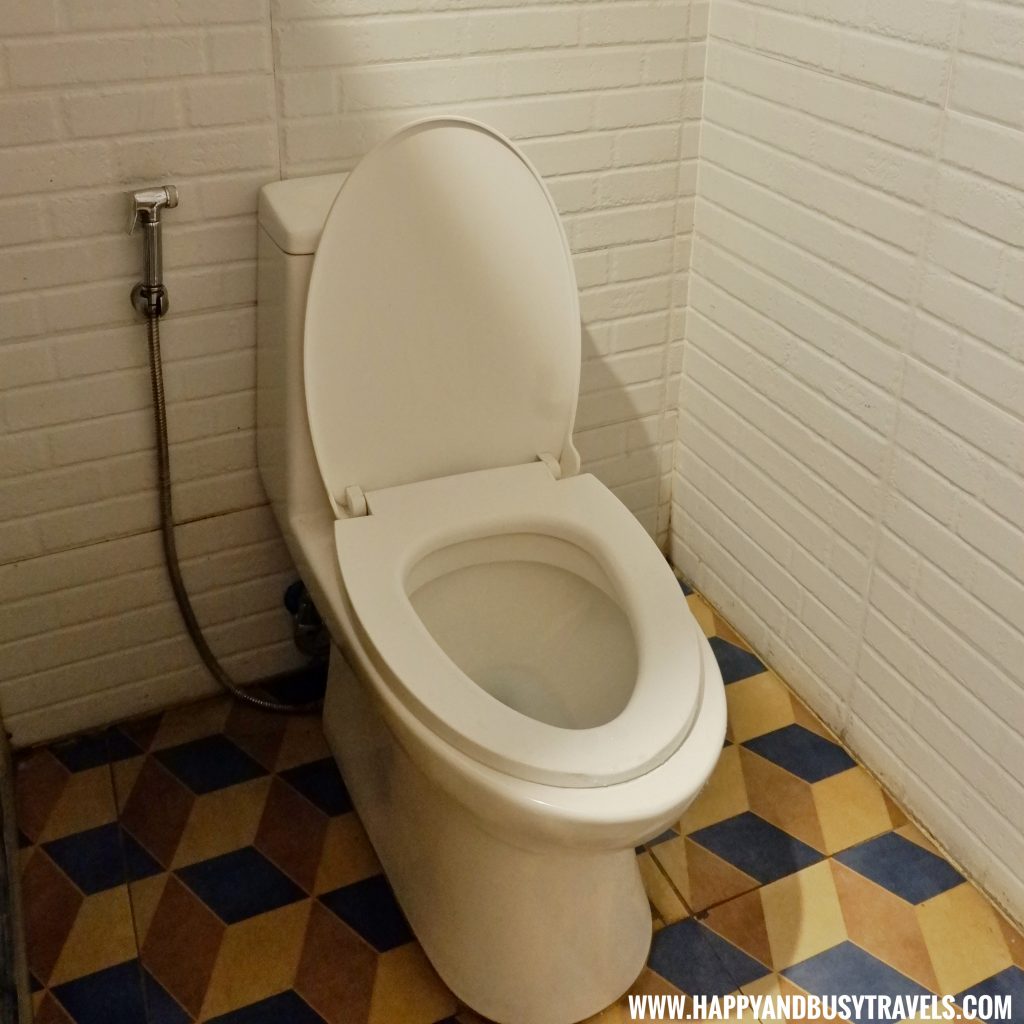 And there was a lot of tissue paper!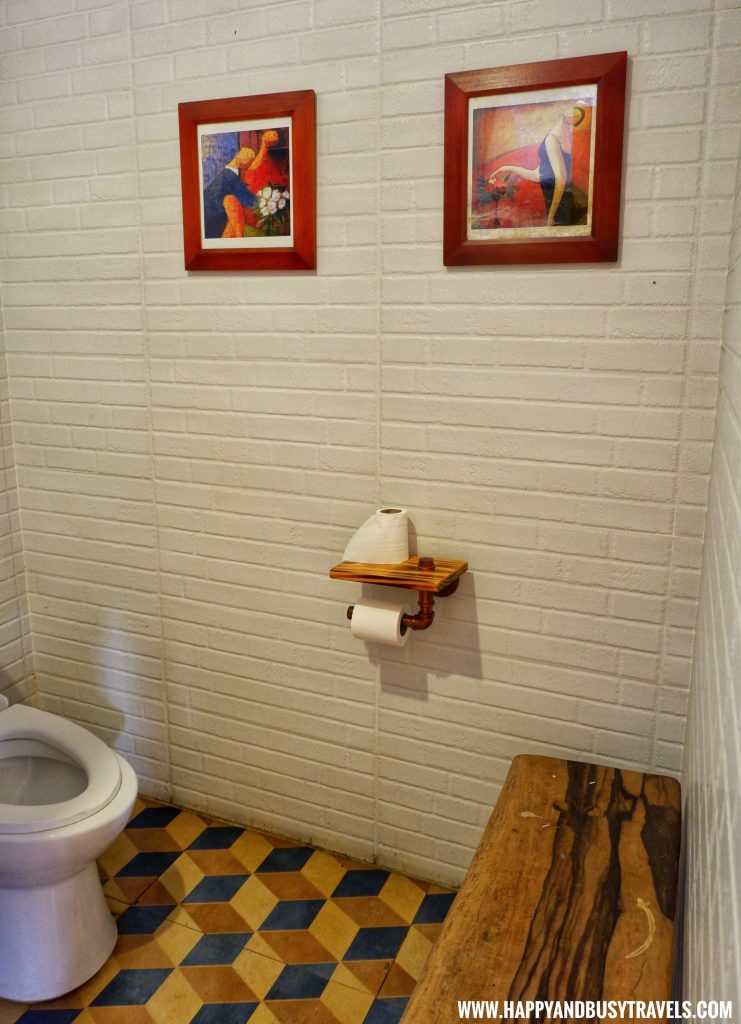 Happy and Busy's Smileys
Food


Serving size was a lot and the food were delicious!
Location


The restaurant was very easy to locate and it was very much accessible with public transportation.
Ambiance


The homey ambiance of the restaurant was on point!
Value for money


The prices of the dishes were just right considering that the ingredients were fresh and the serving size was enough.
Service


The dishes were served immediately!
Comfort Room


The comfort room was generally clean and odorless.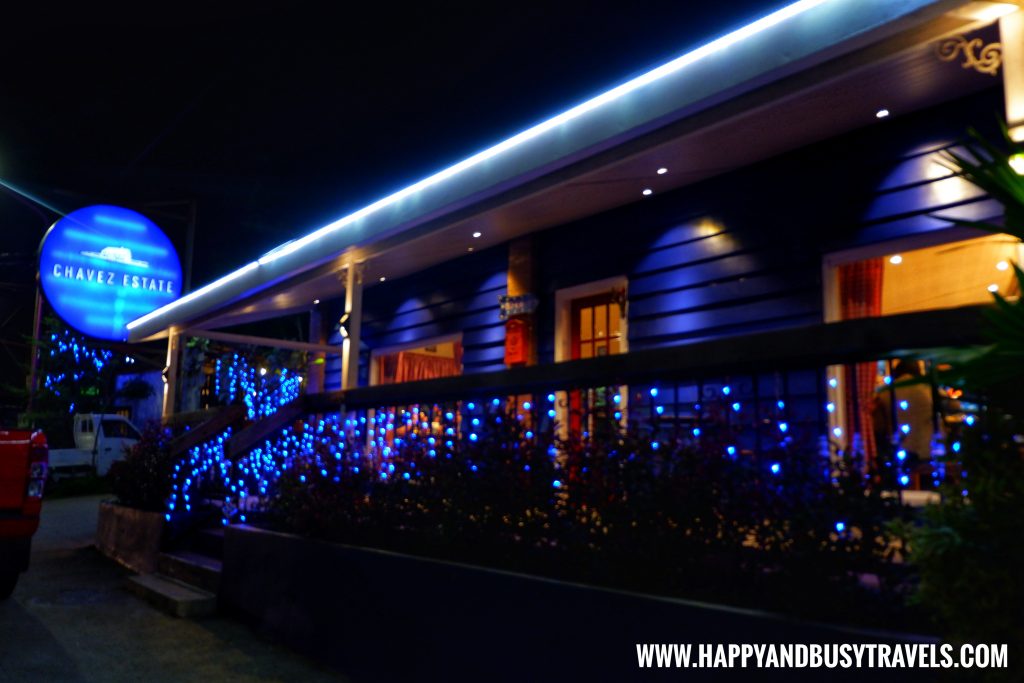 We were lucky enough to meet the President and owner Mr. Raymond Chavez, and their marketing and PR Specialist Ms. Denise Saludo.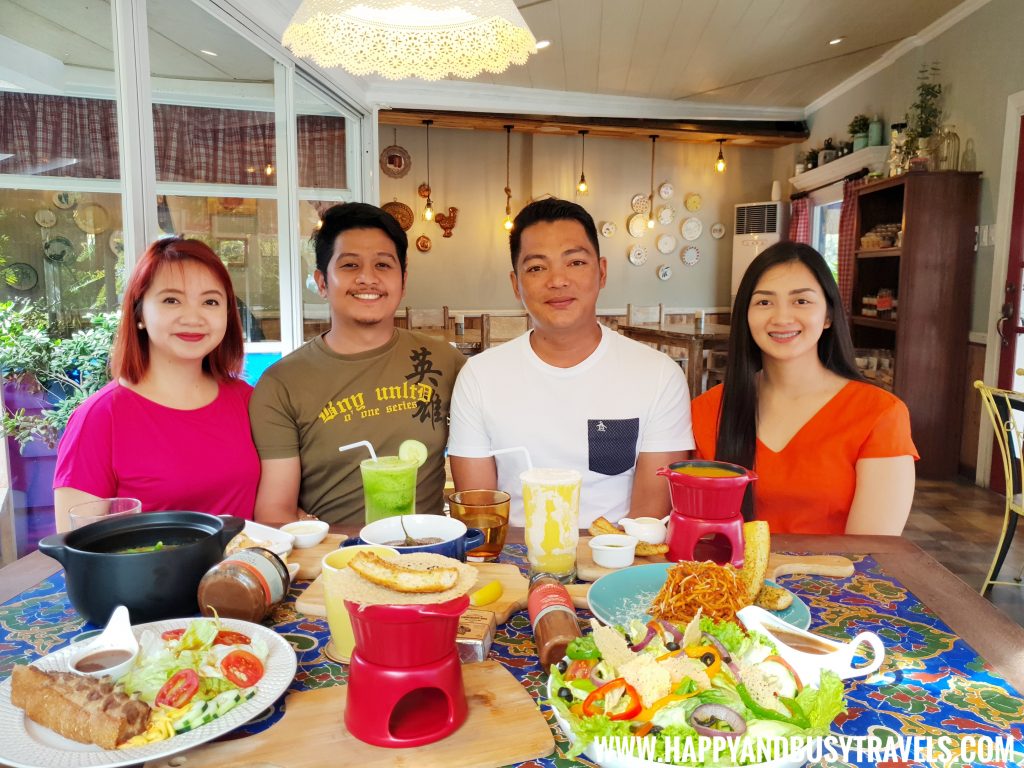 We hope to be back soon to try other dishes. There was a lot to choose from and of course we can eat everything ?