Cucina Higala, Mindanao Heritage Cuisine
During my tour in CDO with the Tourism Promotions Board of the Philippines (TPB) we had dinner in Cucina Higala. This restaurant is well known in CDO due to its delicious Mindanao heritage cuisine. This is actually my first time eating in a restaurant that serves a lot of Mindanao dishes.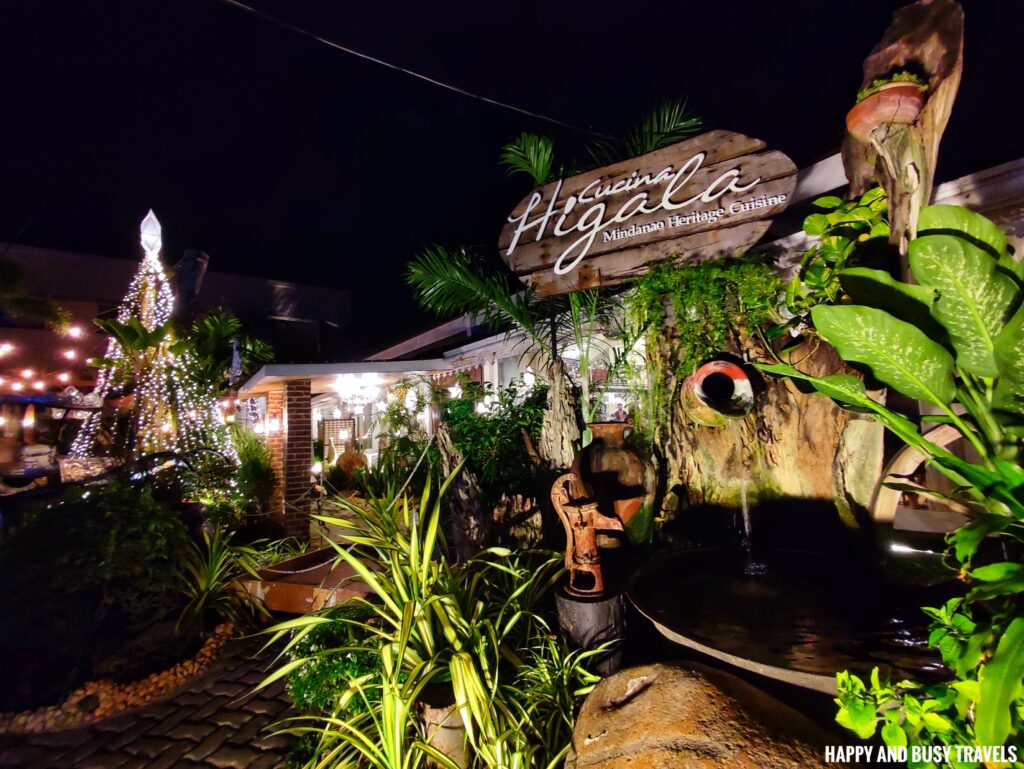 Important Information
Facebook: Cucina Higala
Operating Hours: 11 AM – 9 PM
Cellphone No.: 0917-7946-118
Landline: (088) 881-1570
Email Add: [email protected]
Payment Options: Cash, Credit Card
Address: 222 Capistrano St, Cagayan de Oro, Misamis Oriental, Mindanao
Google Maps Link: https://goo.gl/maps/
The Restaurant
As soon as we arrive, I was immediately impressed by the facade of the restaurant because it is well embellished.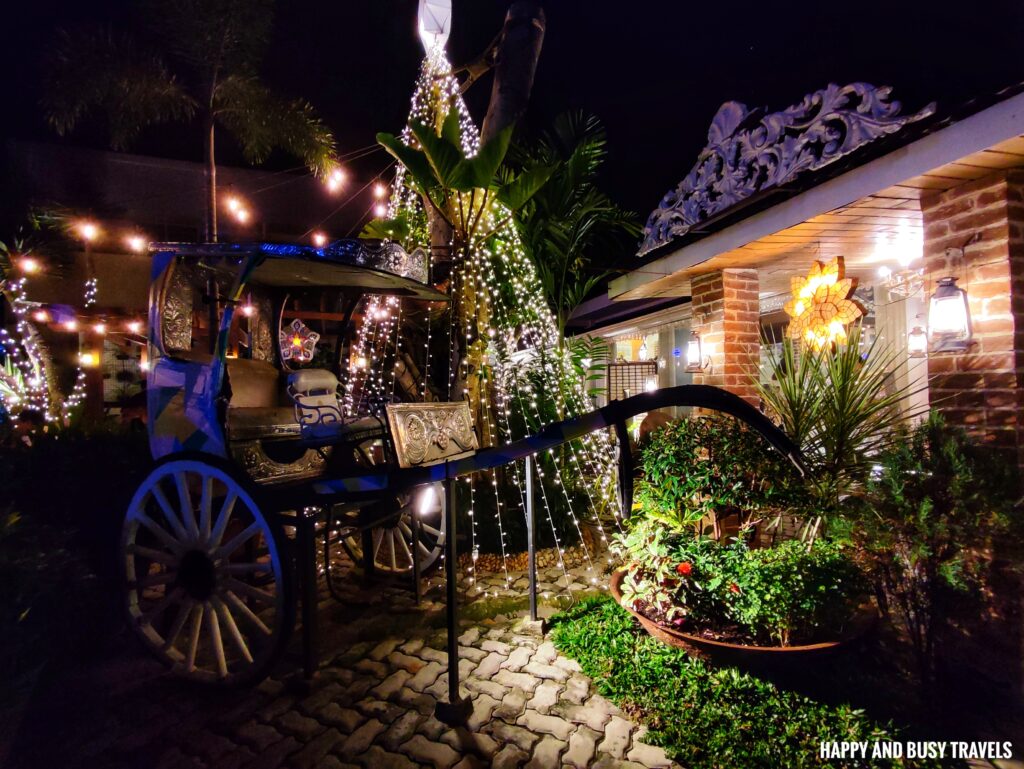 Cucina Higala looks inside too, it is spacious and can accommodate a lot of guests.
Private Dining
There are various function rooms in the restaurant, so you can reserve them for your meetings or intimate gatherings.
Here is the room that we used.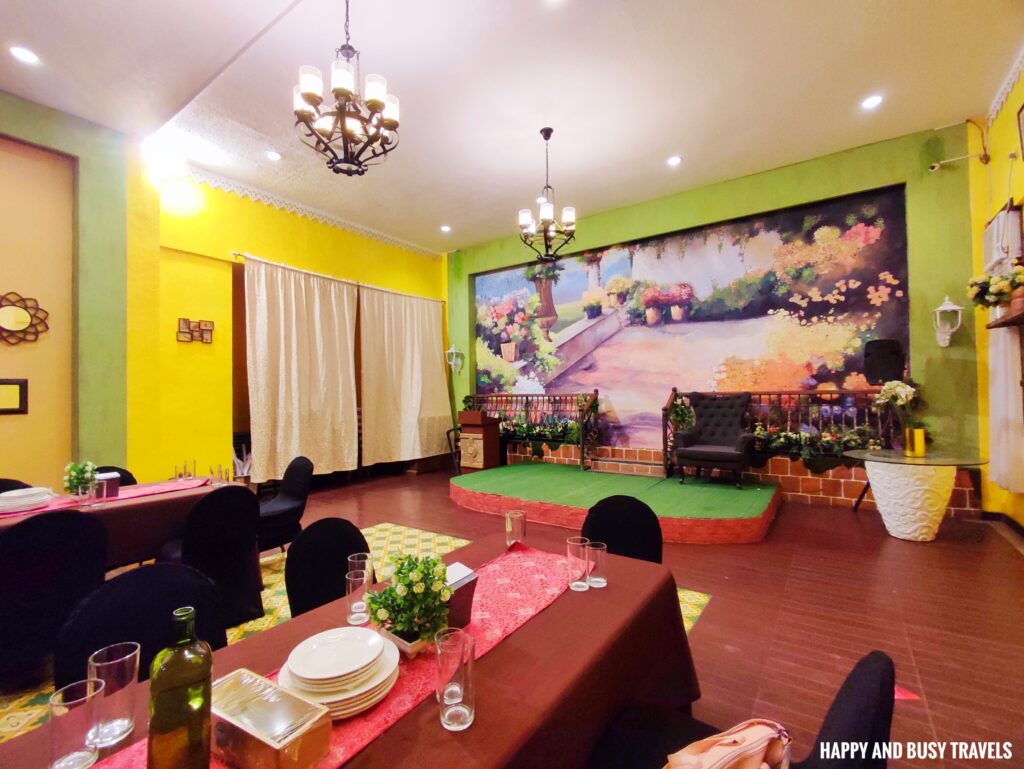 Mindanao Heritage Cuisine
The restaurant specializes in Mindanao Heritage cuisine, so we ordered their house specialties.
Pangpagana og Ensalada
Chicken BBQ Salad
To start off, we had Chicken BBQ Salad. It tasted okay to start our dinner.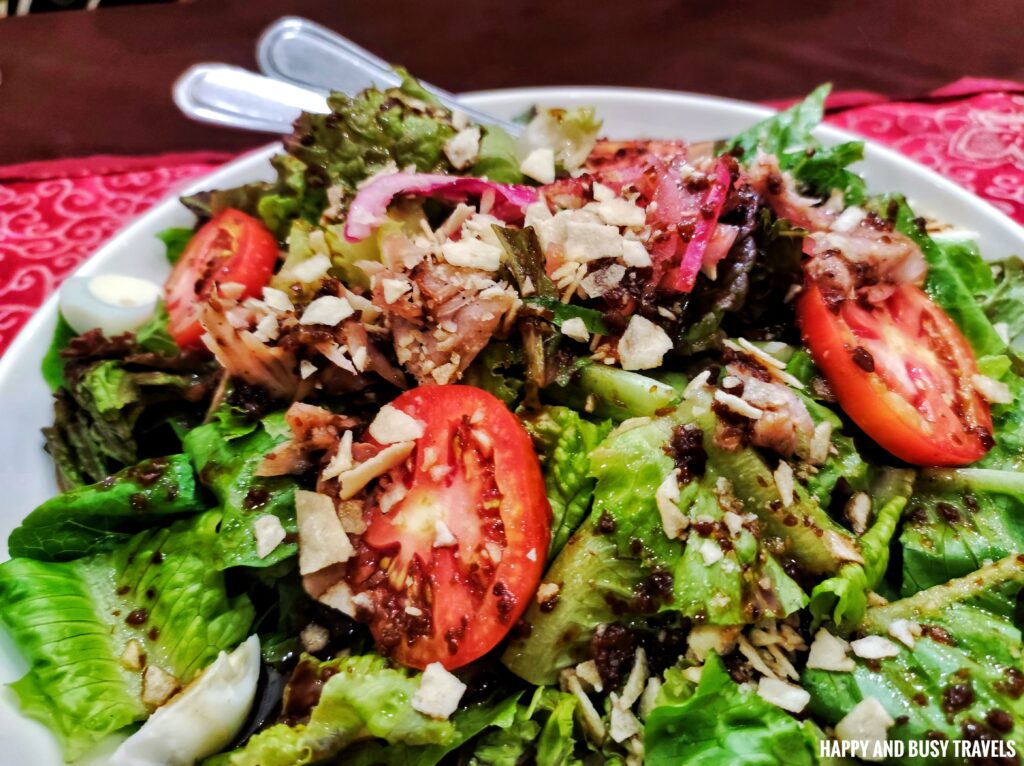 Sud-An or Ulam
Kinilaw na Isda
I love Kinilaw na Isda, so I was excited when this was served. It looks different because we are used to Kinilaw that has a clear Vinegar sauce, but this one has a white vinegar sauce. As I expected, this dish tasted great. I can finish this whole serving just for myself hahaha.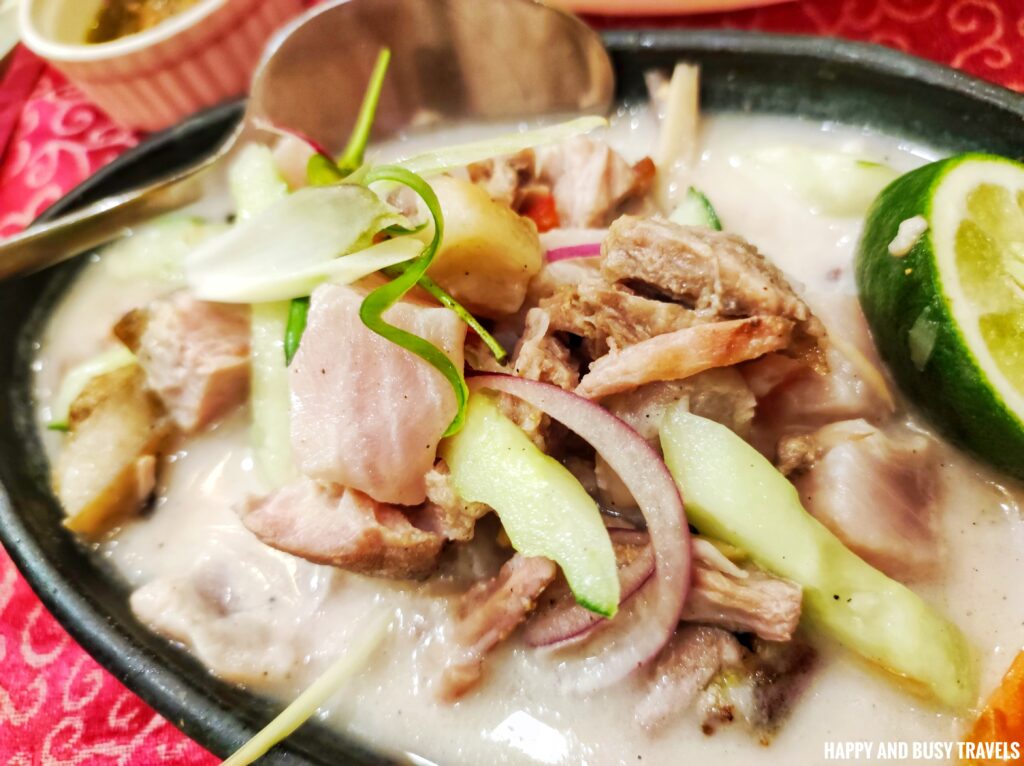 This is the Tabontabon fruit is used in the dish that's why the sauce has this color.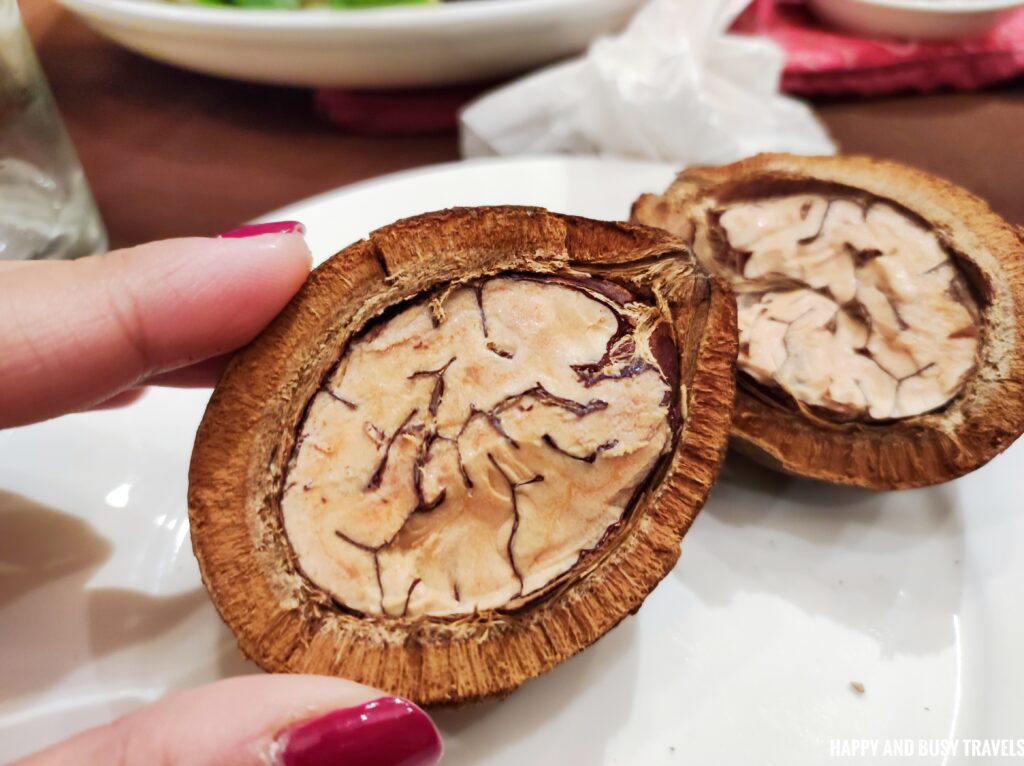 Beef Rendang
This is my favorite in all of the dishes, the Beef Rendang. This is a Marawi aromatic beef stew with Charred Coconut and Pickled Cucumber batons. You might've heard this dish from other countries, but this one is from Mindanao too. The flavors of the ingredients stood out and goes well with each other.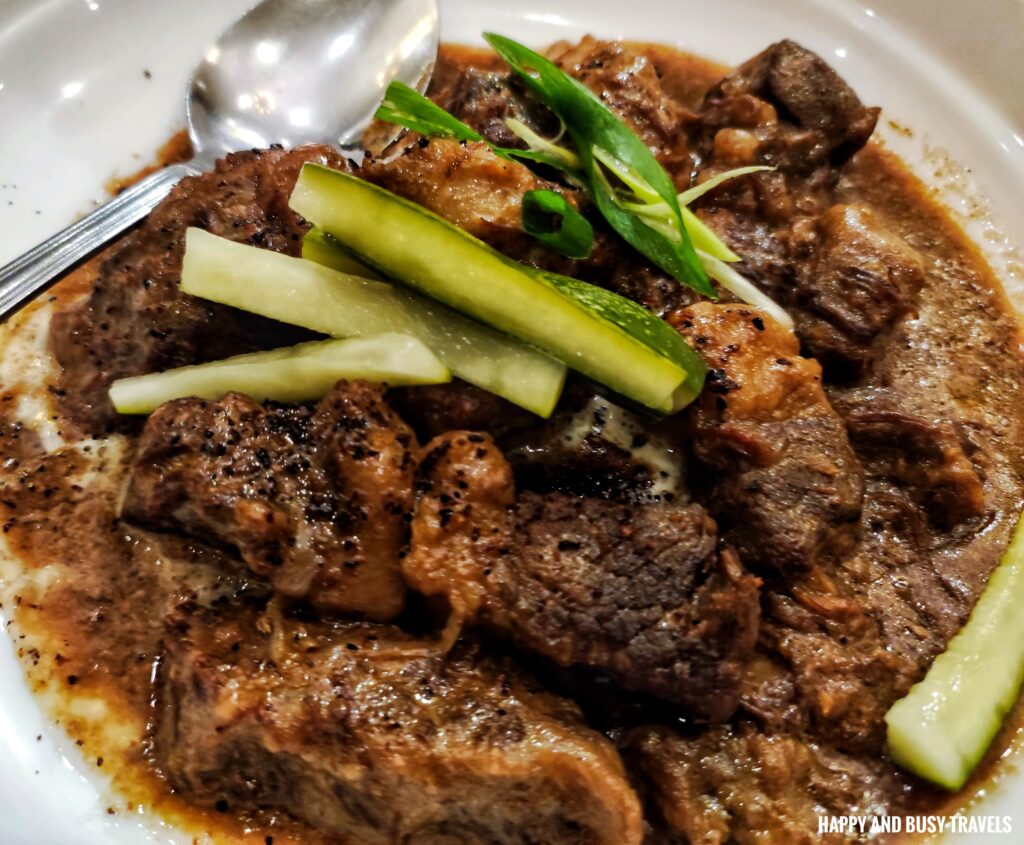 This Beef Rendang is best partnered with Palapa, which is a spicy sauce from Marawi. Ohhh this made me eat a lot! More cups of rice, please! I really want to bring some of these home, hopefully this is available in the market.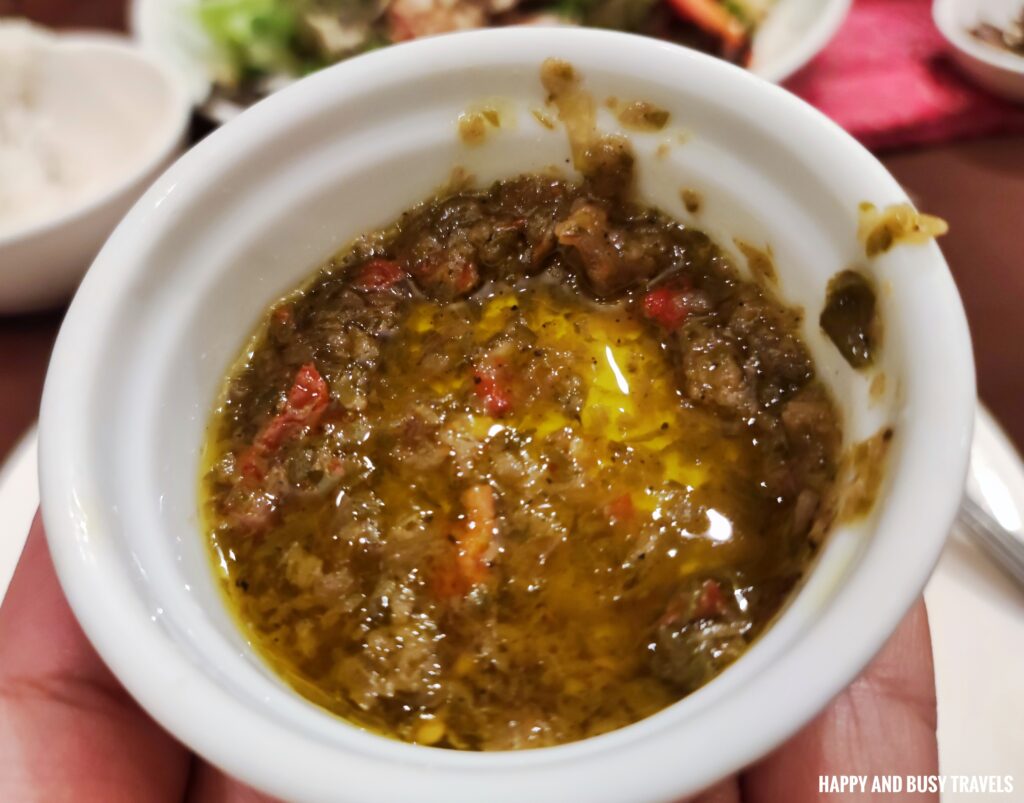 Pork Sisig Crispy Lumpia 
The classic Filipino dishes Pork Sisig and Lumpia were combined in this dish. This is actually one of my favorites too because I love Pork and this tasted good. I had Pork Sisig Lumpia in some restaurants already, but their version is better.
Surol Chicken
I am not a fan of Chicken with soup, but this one is an exception. Surol Chicken is a classic Camiguin chicken stew with coconut milk and fresh native oregano. This tasted surprisingly better than I expected.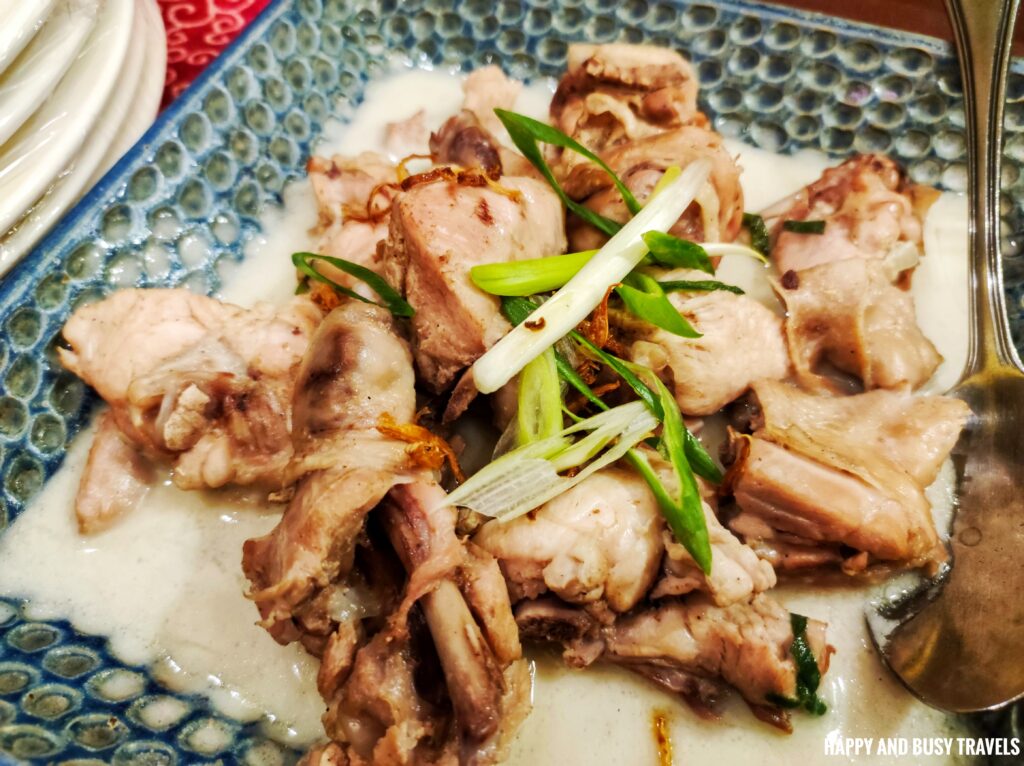 Dessert
Sizzling Binaki with Caramel Sauce
Finally, here is the dessert, Sizzling Binaki with Caramel Sauce. This dish is made out of Binaki which is the pudding version in Mindanao, topped with Ice cream, poured with Caramel sauce, and sprinkled with Almonds. YUM!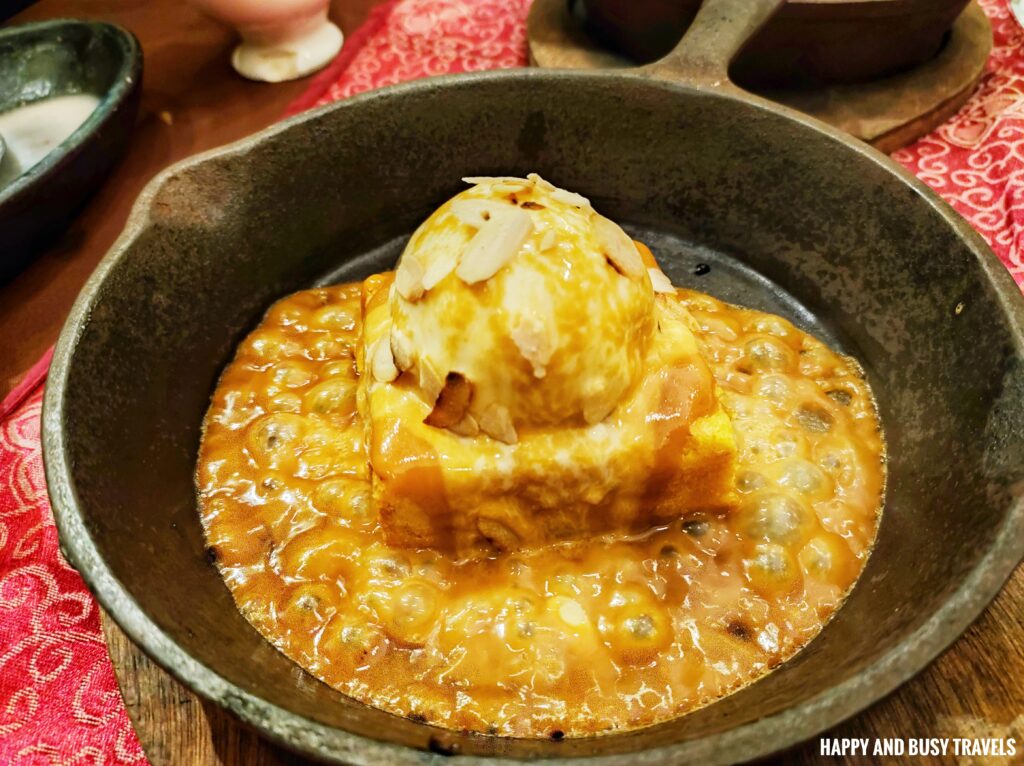 Menu of Cucina Higala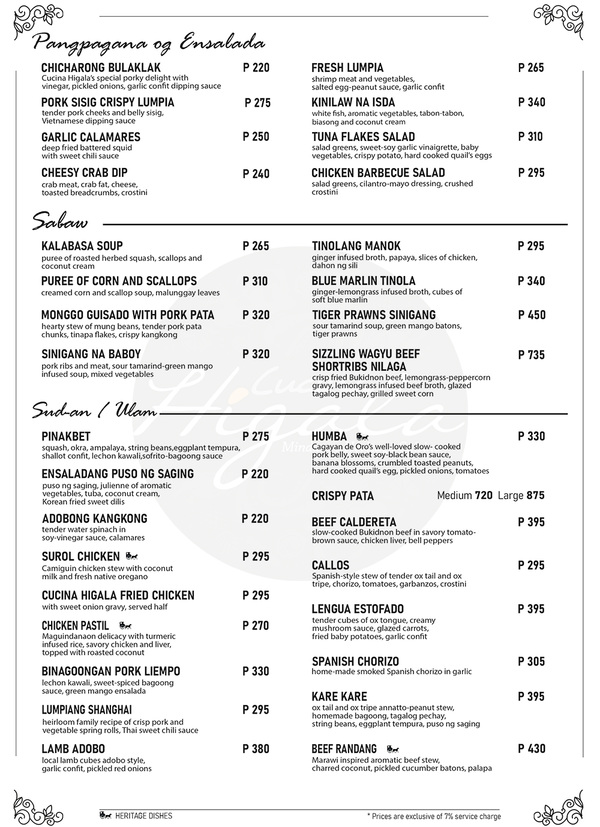 Happy and Busy's Smileys for Cucina Higala
Overall, our experience in the restaurant is good. They gave me a great experience for my first time in eating some of the cuisines. I kinda wish that I had a large stomach so I can eat a lot haha.
Food
Location
Ambiance
Value for money
Service
Comfort Room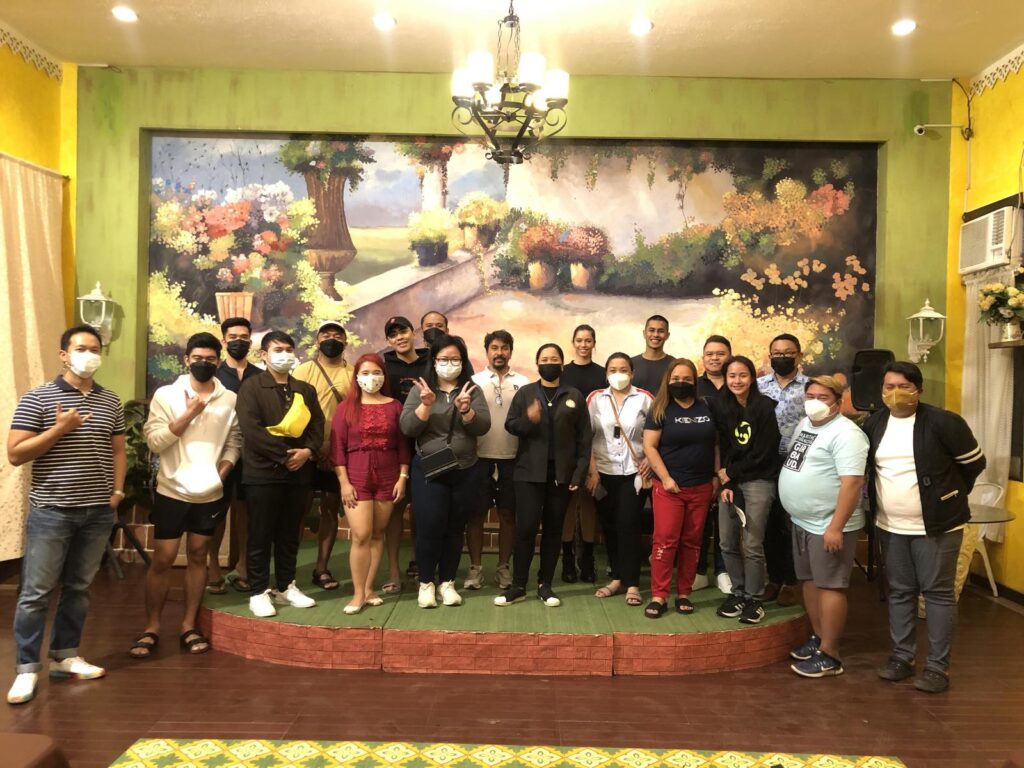 More exciting food and drinks review at https://happyandbusytravels.com/category/food-and-drinks/ so do not forget to check it out!