Harvest Kitchen and Cafe, Indang, Cavite
Busy and I celebrated our Christmas in Harvest Kitchen and Cafe, which is just a newly opened restaurant in Indang, Cavite. They feature delicious dishes, fresh veggies, and a great ambiance. If you want to eat somewhere near Tagaytay that has the same weather, you have to go and dine here.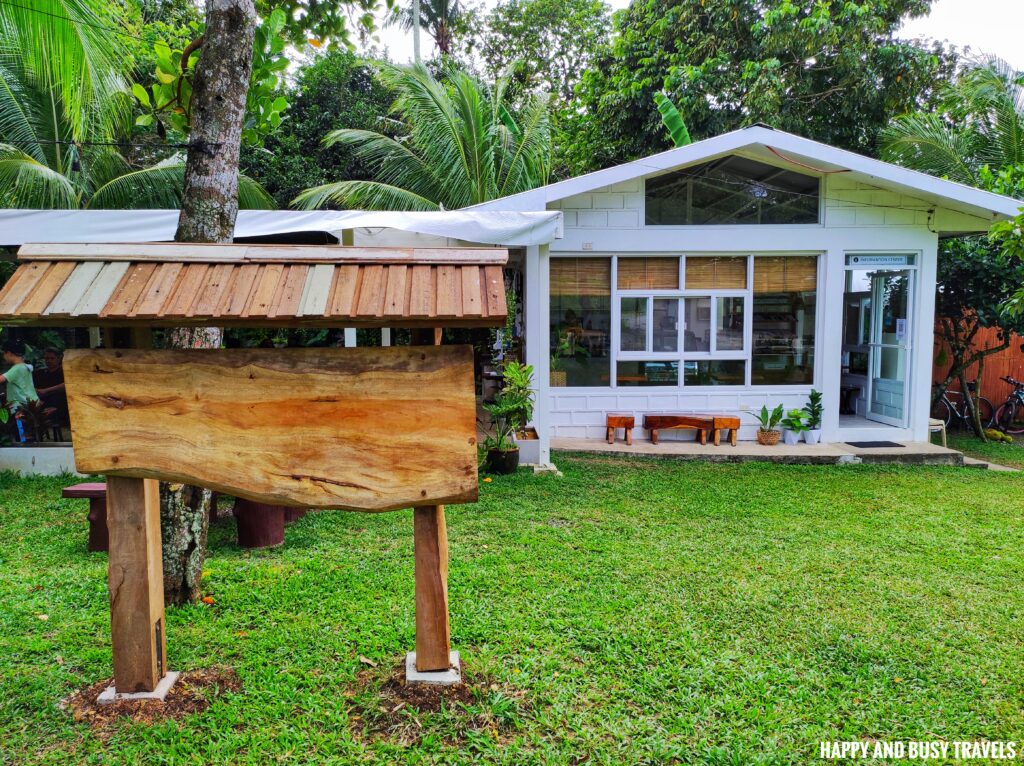 Important Information
Facebook: Harvest Kitchen and Cafe
Operating Hours: 10 AM – 8 PM
Payment Options: Cash, Credit Card
Address: Ulo River Road, Buna Cerca, Indang, Cavite
Google Maps Link: https://goo.gl/maps/
The Cafe
We just followed Waze, and we easily located the cafe. They just opened a few weeks ago, so we were excited to eat here.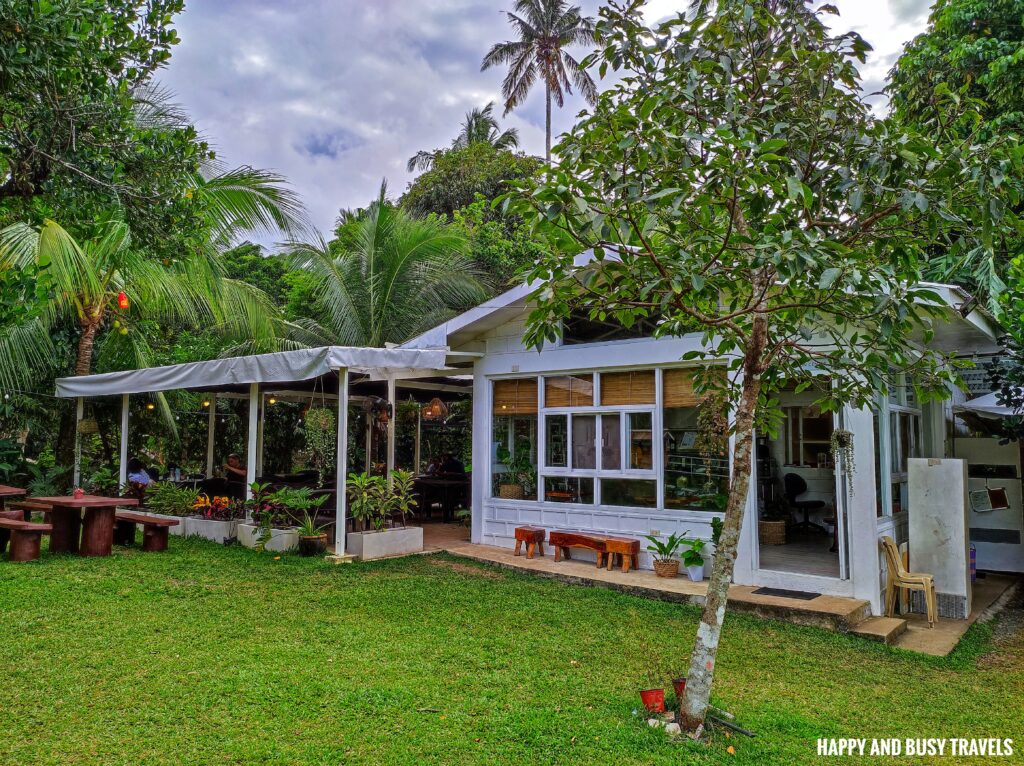 There are some options for dining in the cafe, the first is through the chairs and tables in the dining area.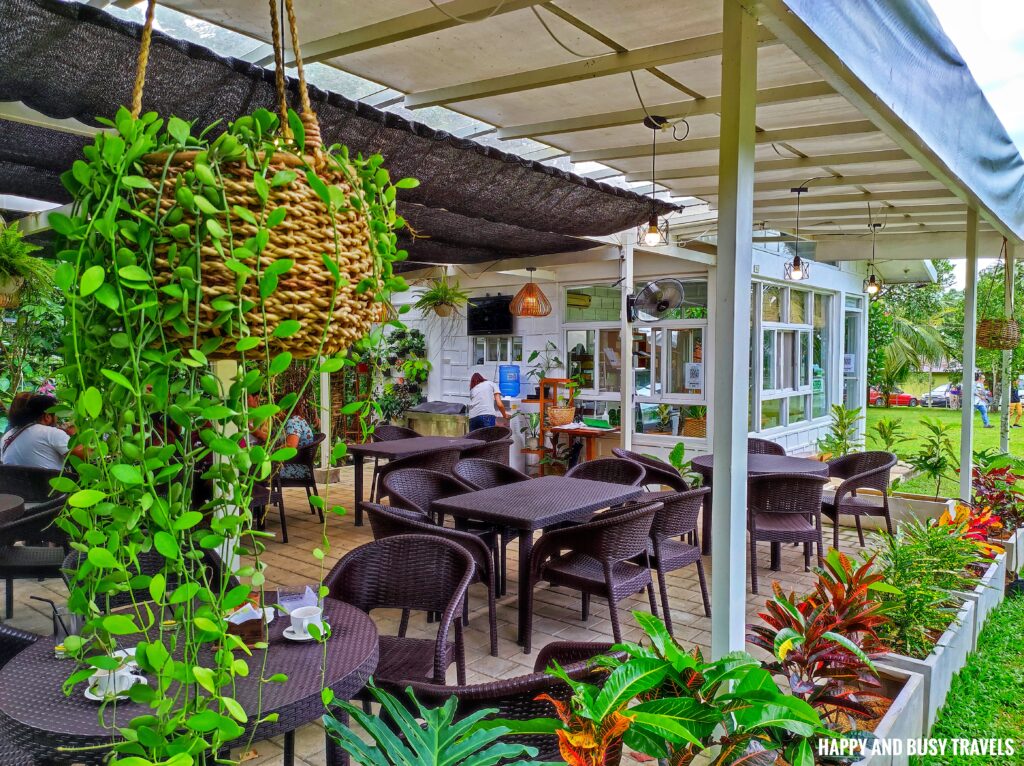 The second is through the chairs and tables around the garden.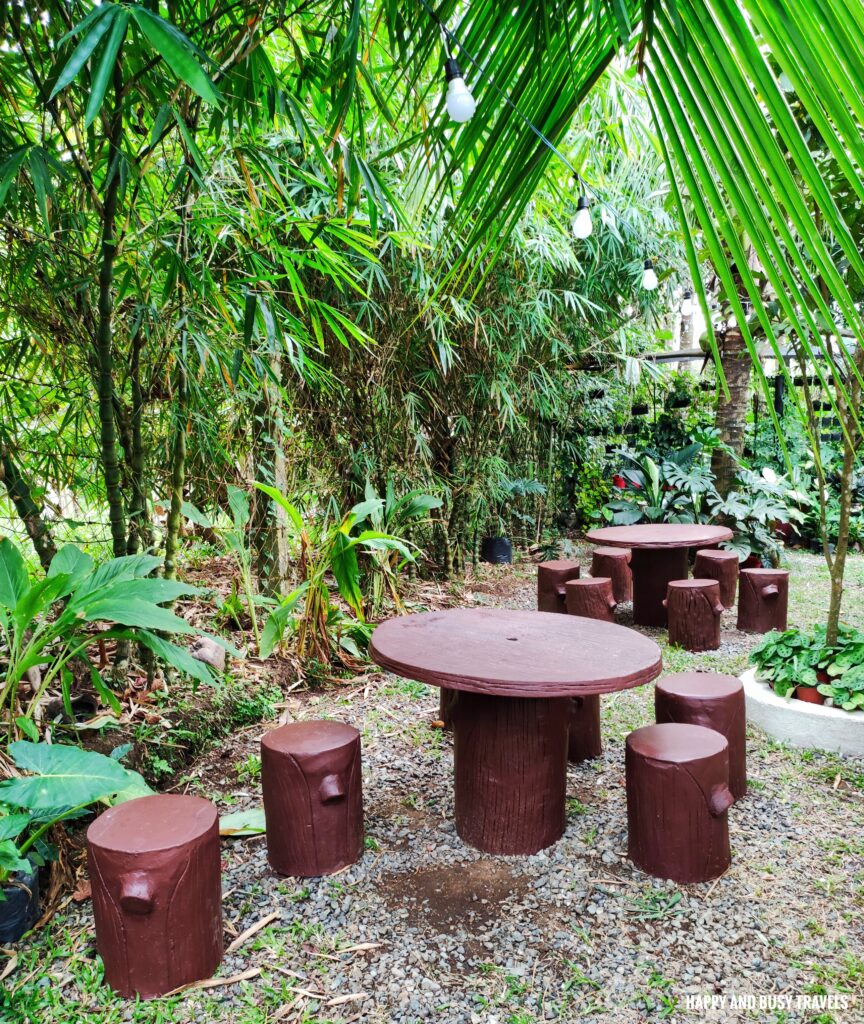 The third is through the place in the middle of the rotunda, which is nice if you have a large group. You can have the whole area and do not have to worry about neighbors.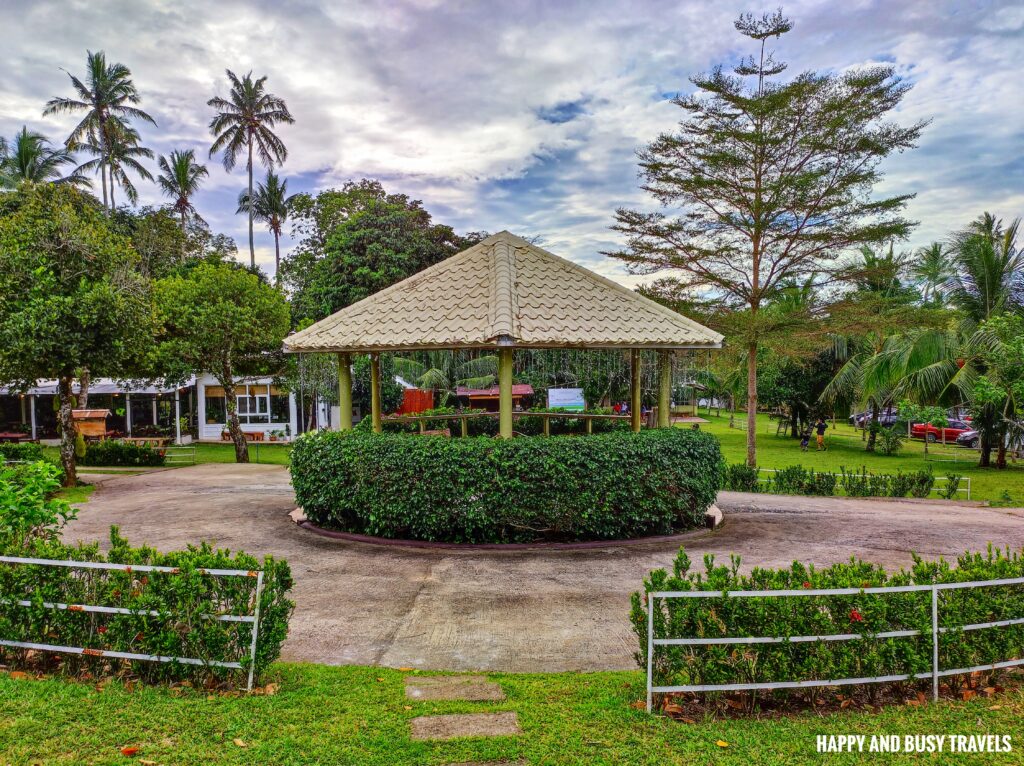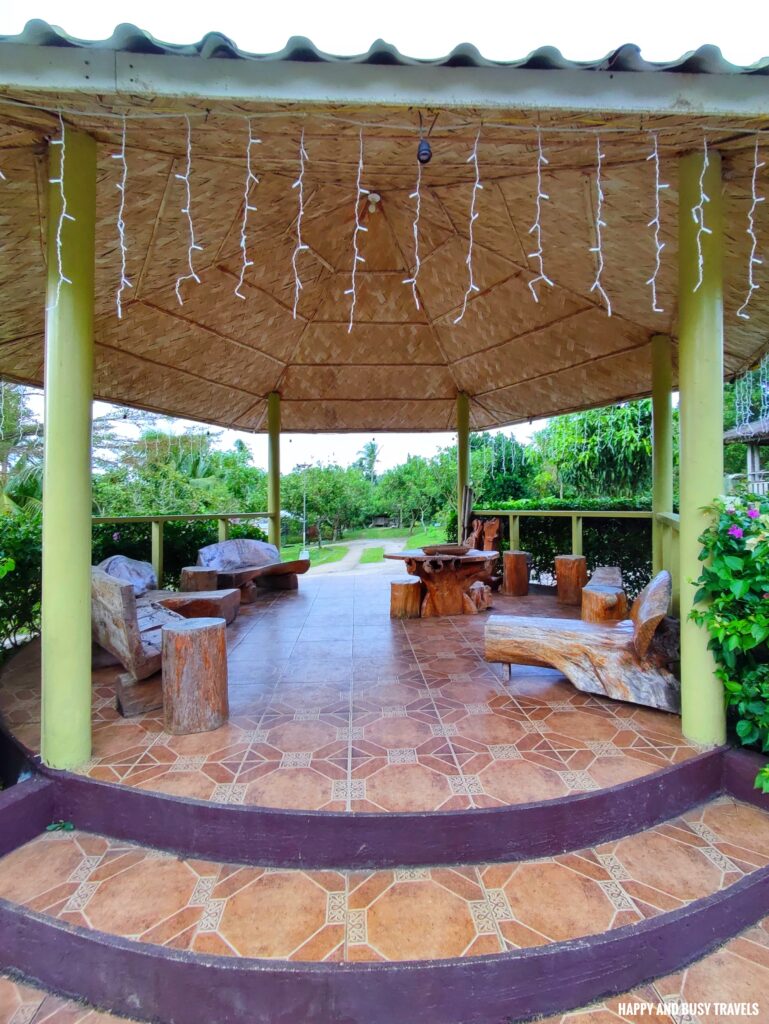 Finally, is through having a picnic on the grounds, which is so cute! We haven't done this for a while.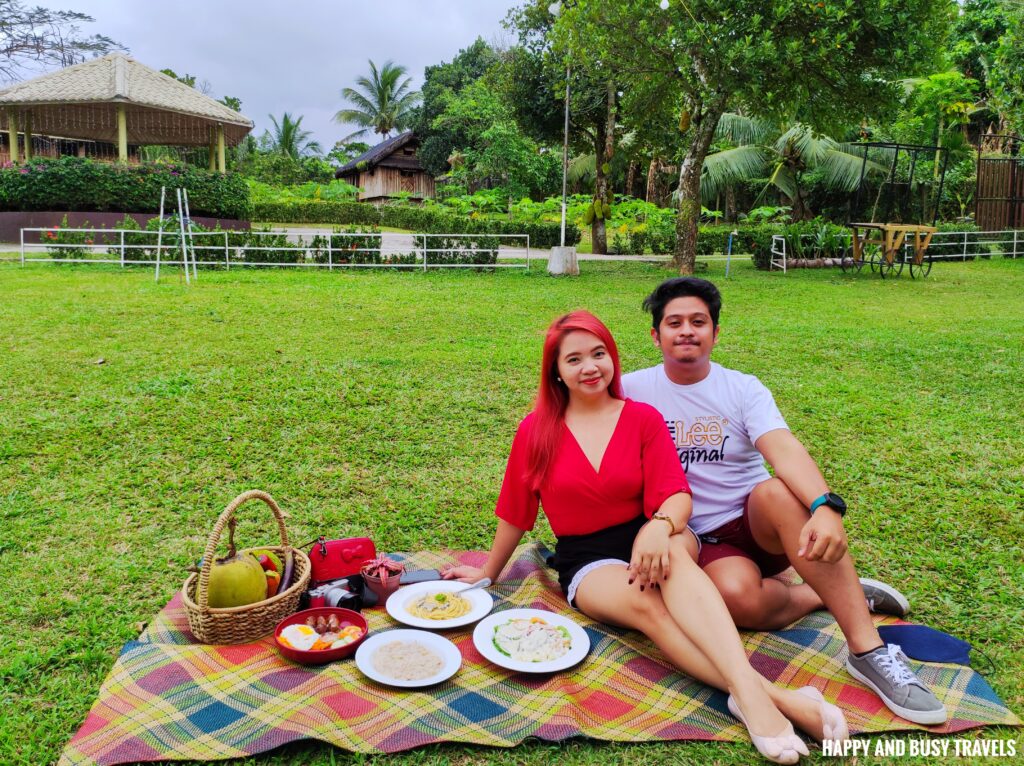 Harvest Kitchen and Cafe's House Specialty
Here are some of the house specialty dishes that we tried.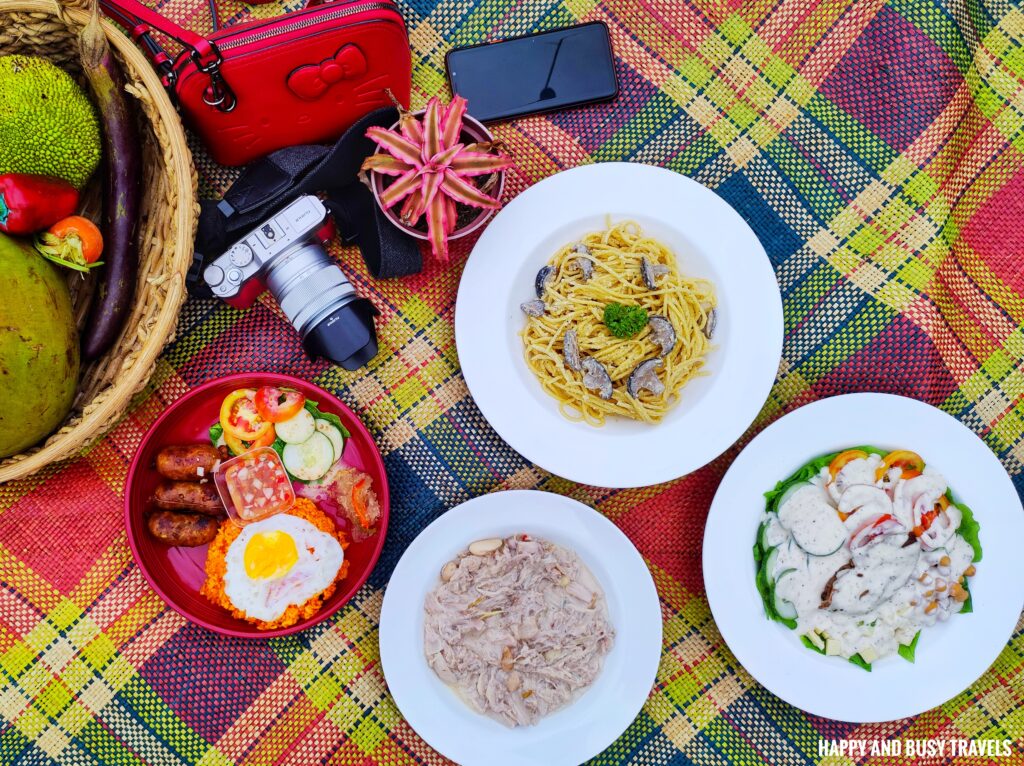 Chicken Caesar Salad
We are on a farm, so it's nice to eat something really fresh from the garden.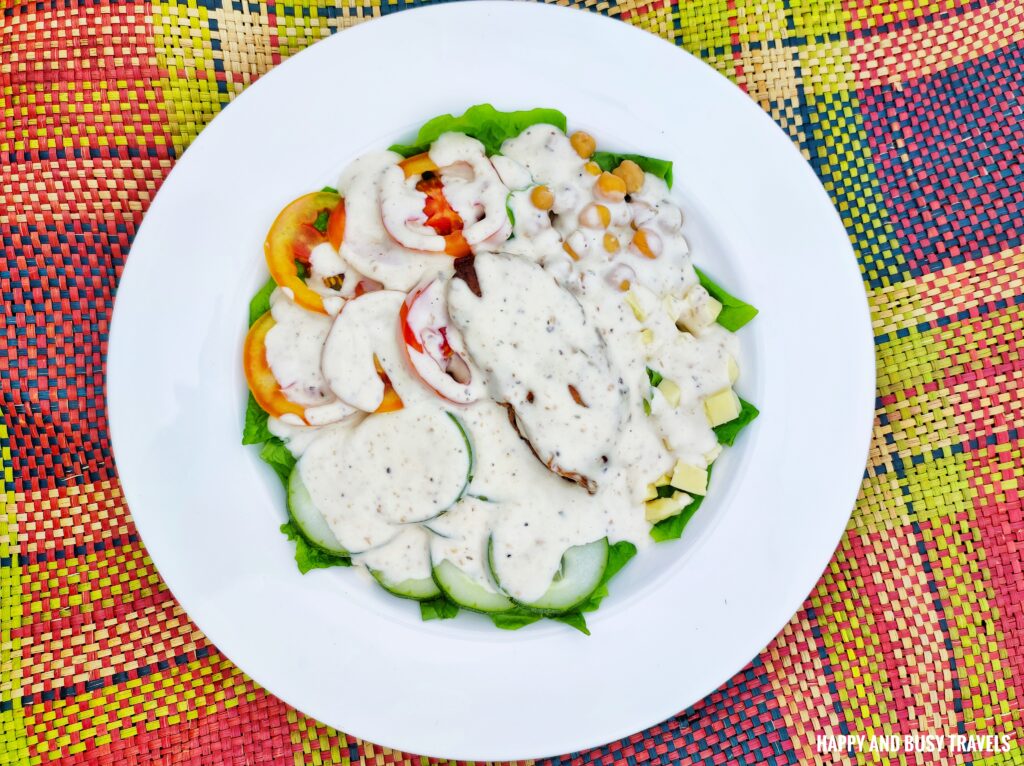 The salad tasted good, and the sauce is just enough for the veggies. Actually, at first, I didn't know that we are eating Chicken with salad, I thought the meat is something else haha.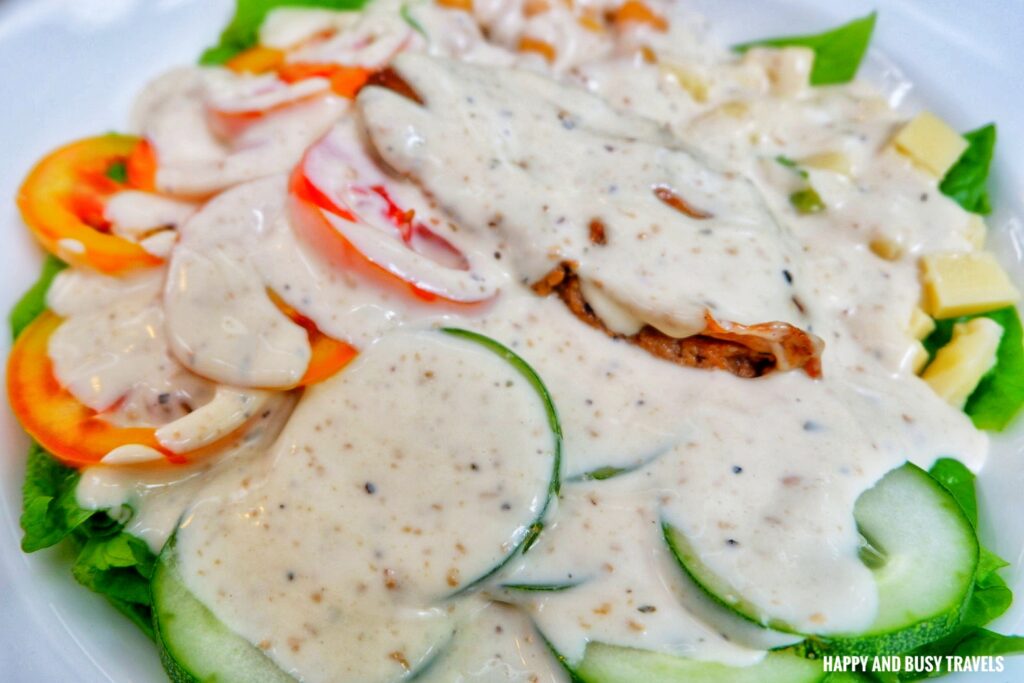 Ginataang Langka
In the Philippines, Langka (Jackfruit) can be also eaten as a viand.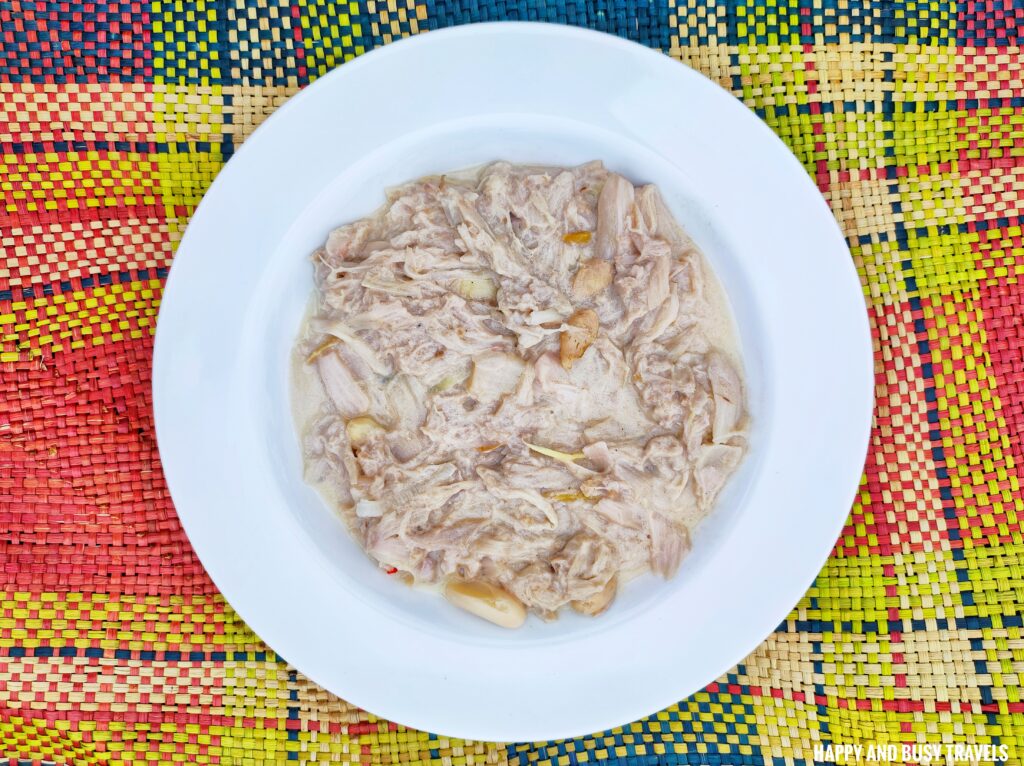 Truffle Mushroom Pasta
This is my favorite! I love Truffle Pasta, so when I saw this one, I was really happy.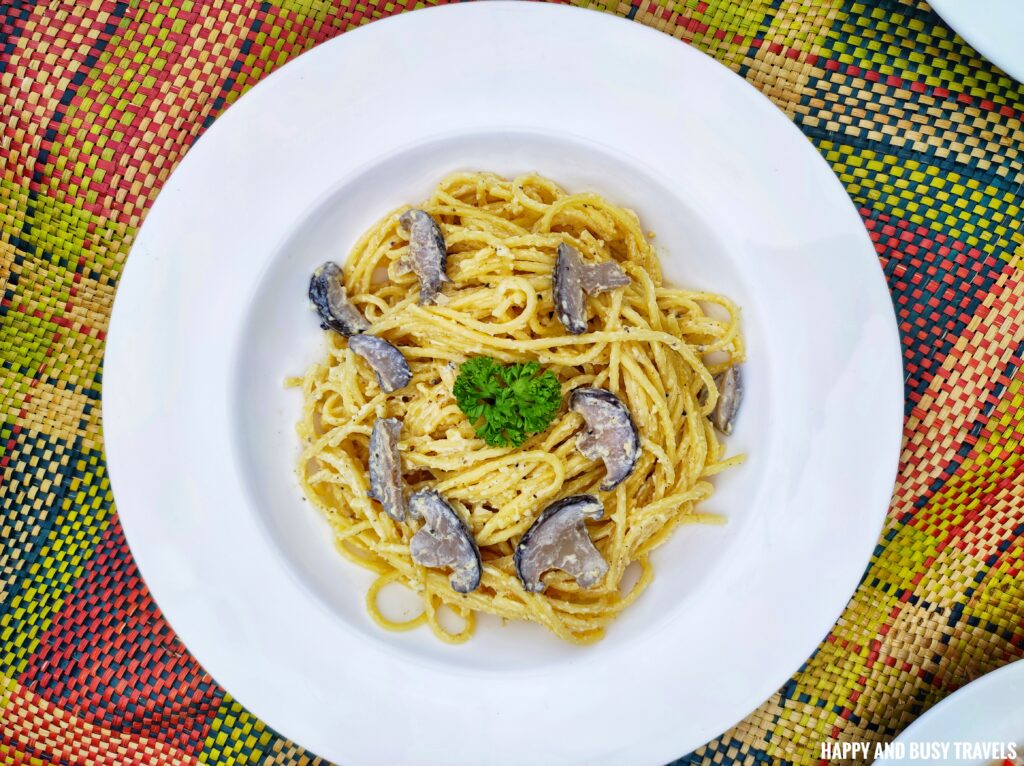 The pasta tasted good, of course, it tastes like Truffles, and you will want to finish the plate already.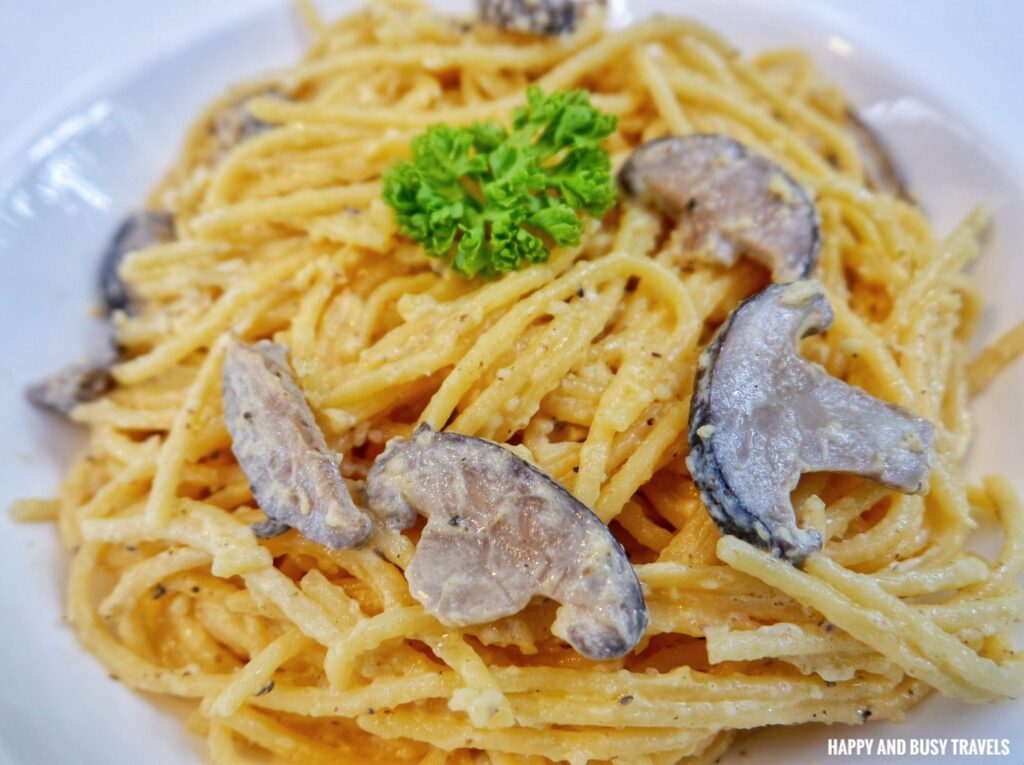 Garlic Longganisa
The Cafe also serves all-day breakfast, which includes this Garlic Longganisa meal. This is composed of garlic rice, two pieces of Longganisa, Sunny side-up Egg, Salad, Atchara, and Vinegar.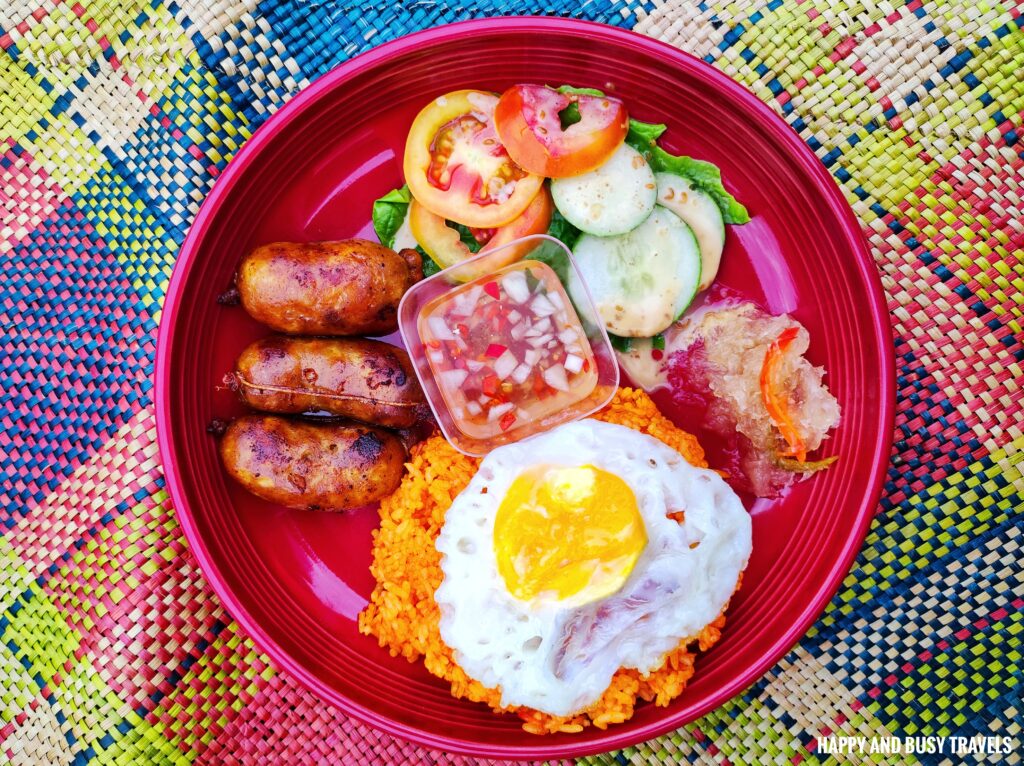 Busy loves anything with a Sunny side-up egg haha. Kidding aside, this is his dish and he liked it.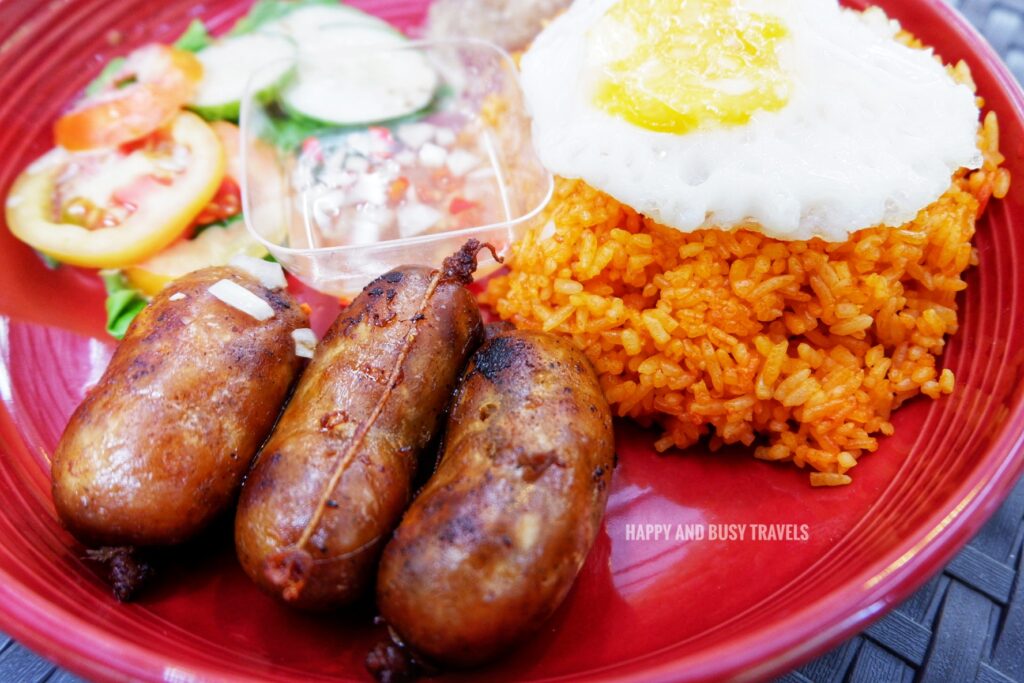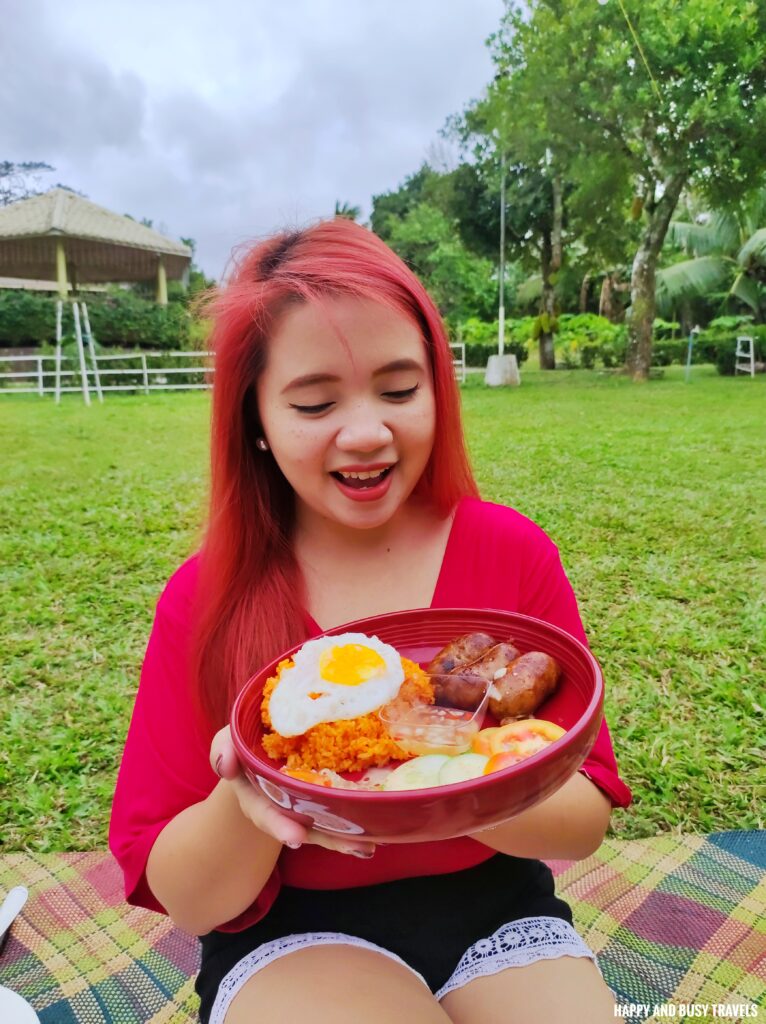 Cappuccino
Of course, there are different drinks and coffee in the cafe. We had some of those and tried this Cappuccino, and it tasted good.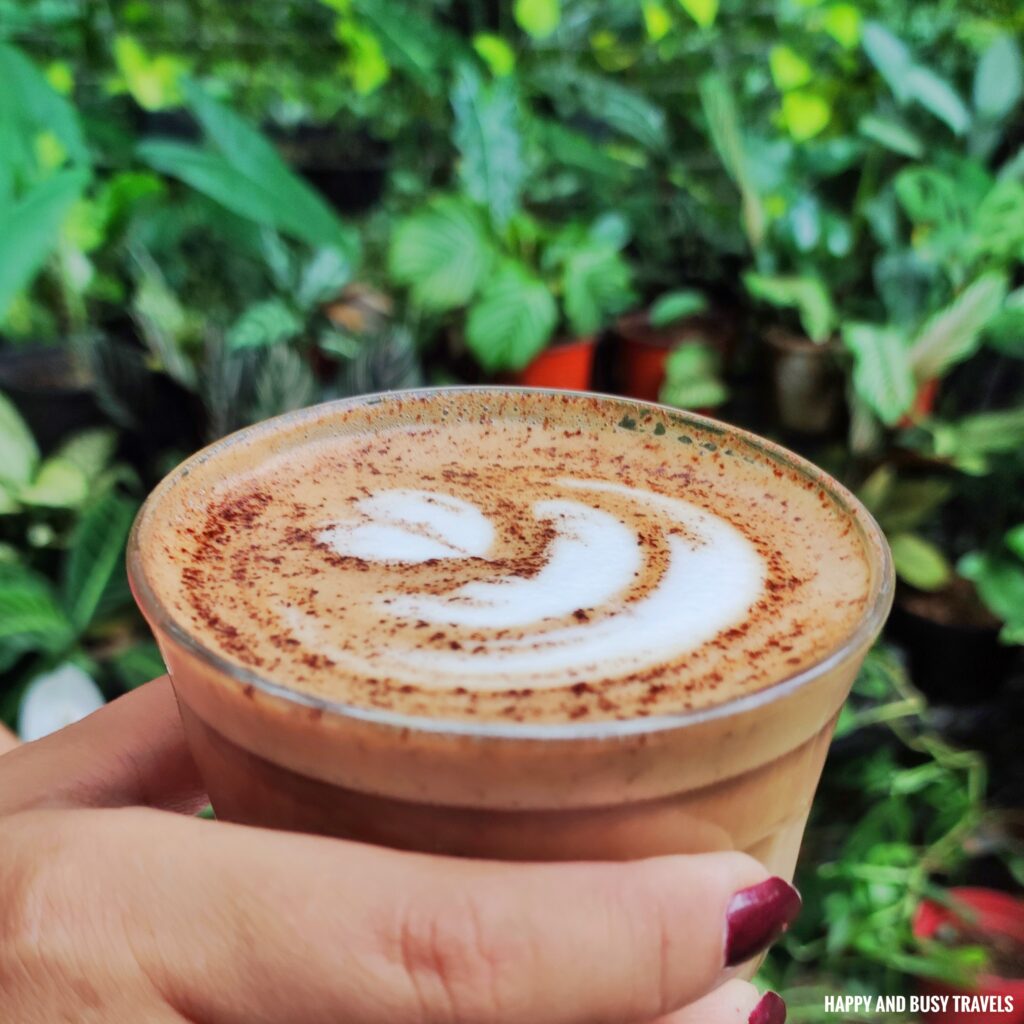 The Surroundings
After eating, or while waiting for our food, we had a good time looking in the surroundings.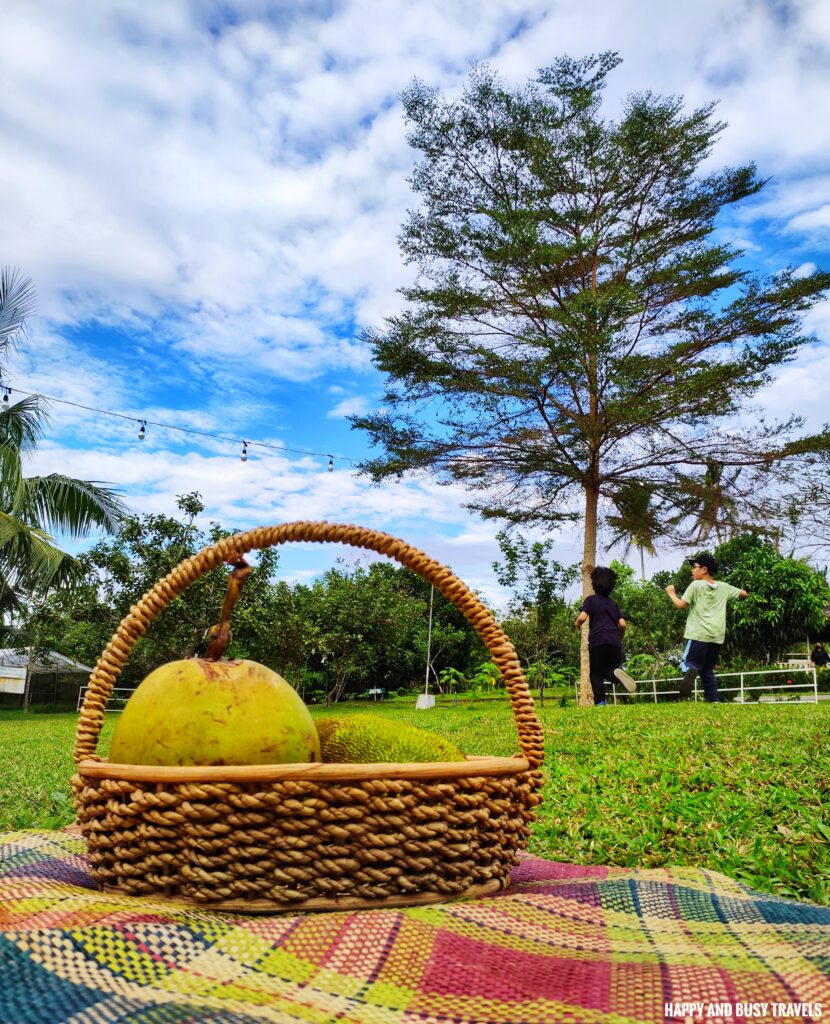 They have a lot of Jackfruit on the farm, and yes, they are humungous!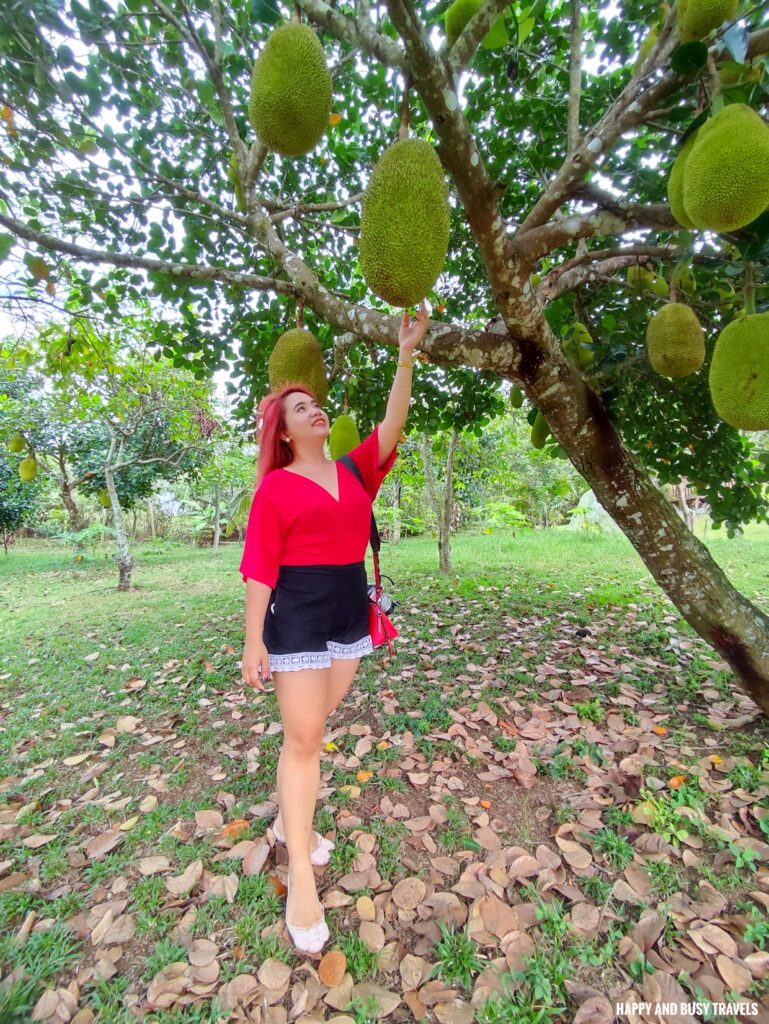 There is also a hydroponics area where they plant their Lettuce.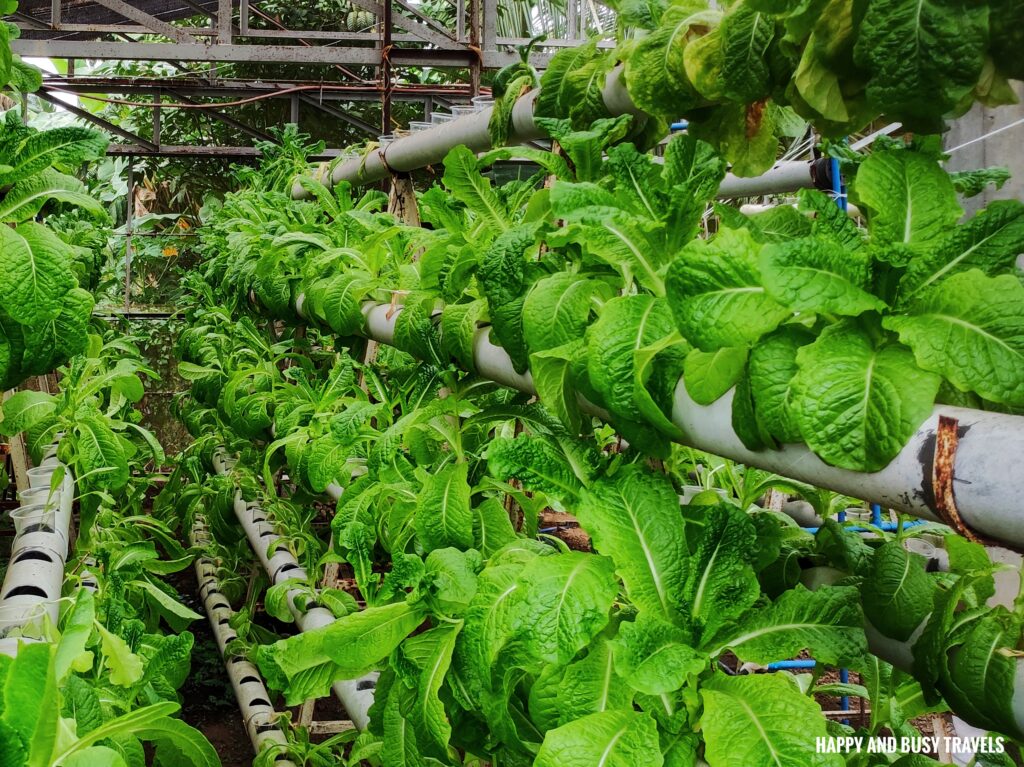 Their comfort room also looks cool.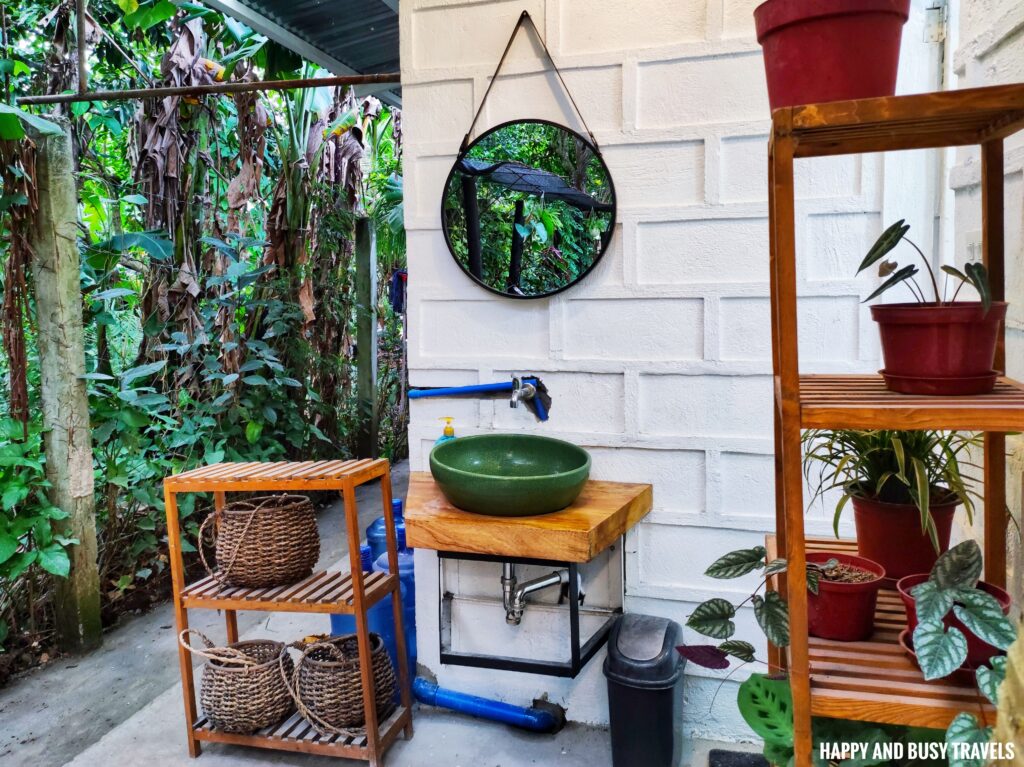 There are also various nipa huts in the area, which can be rented through Airbnb. I posted more of the nipa huts in the gallery at the end of this blog.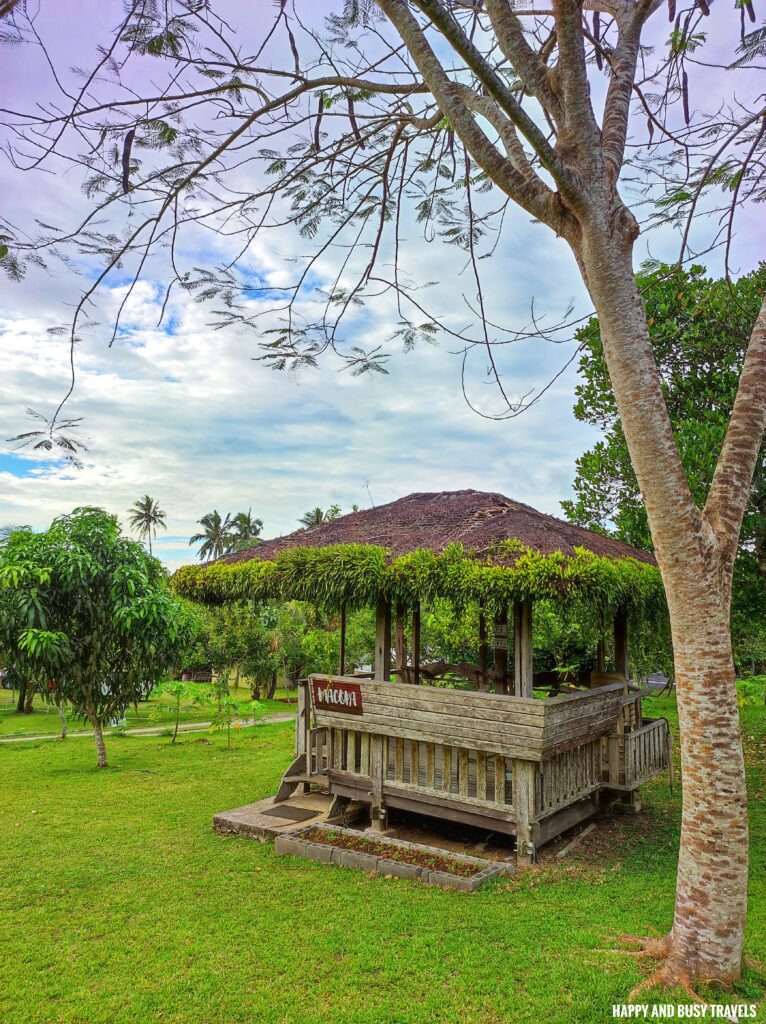 Then, there are also places that you can just sit and relax.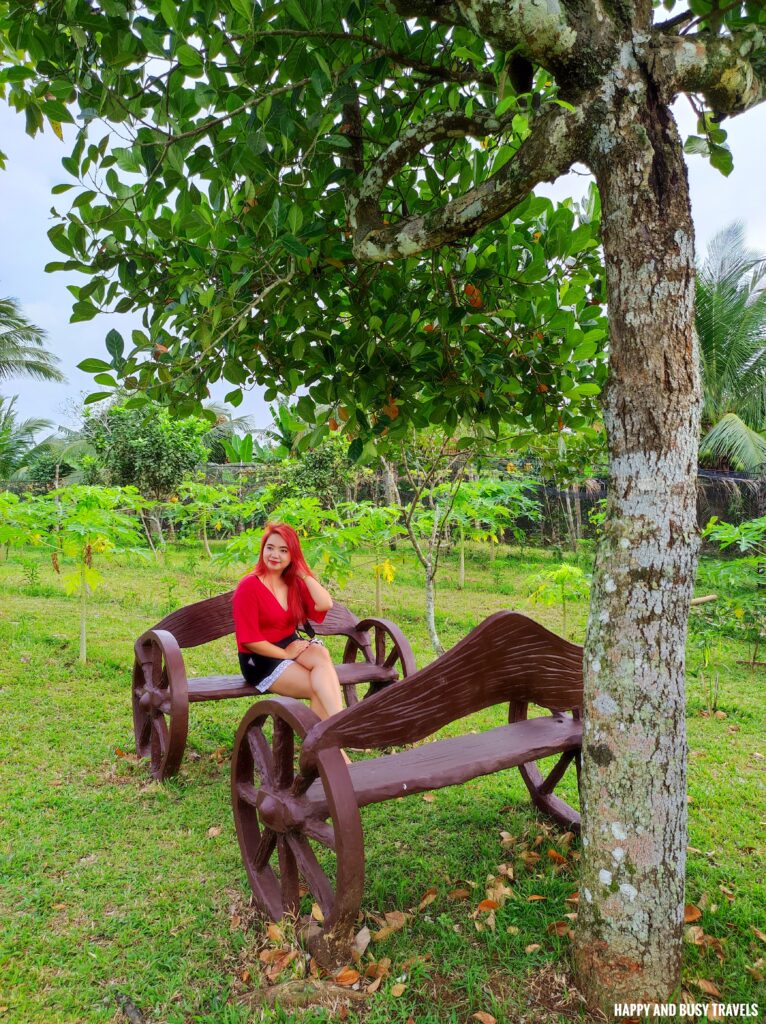 Gallery of Pictures
Here are more pictures, which I hope can inspire you to go and visit the cafe.
The Cafe at night
Nipa Huts for Rent Through AirBnb
Menu of Harvest Kitchen and Cafe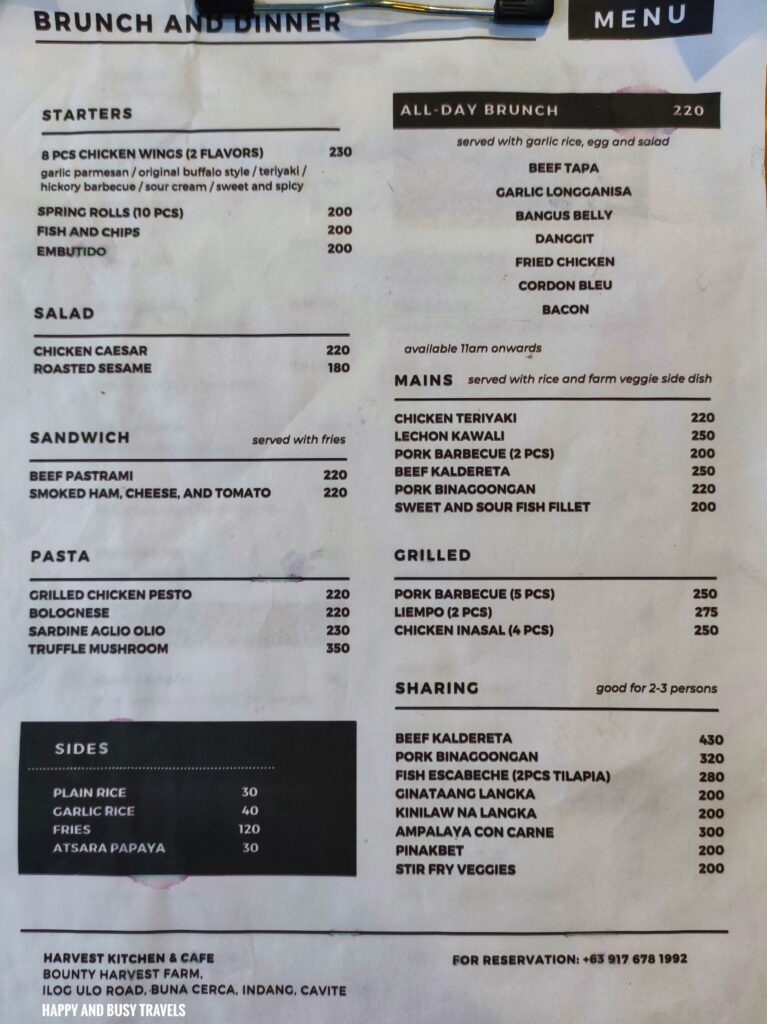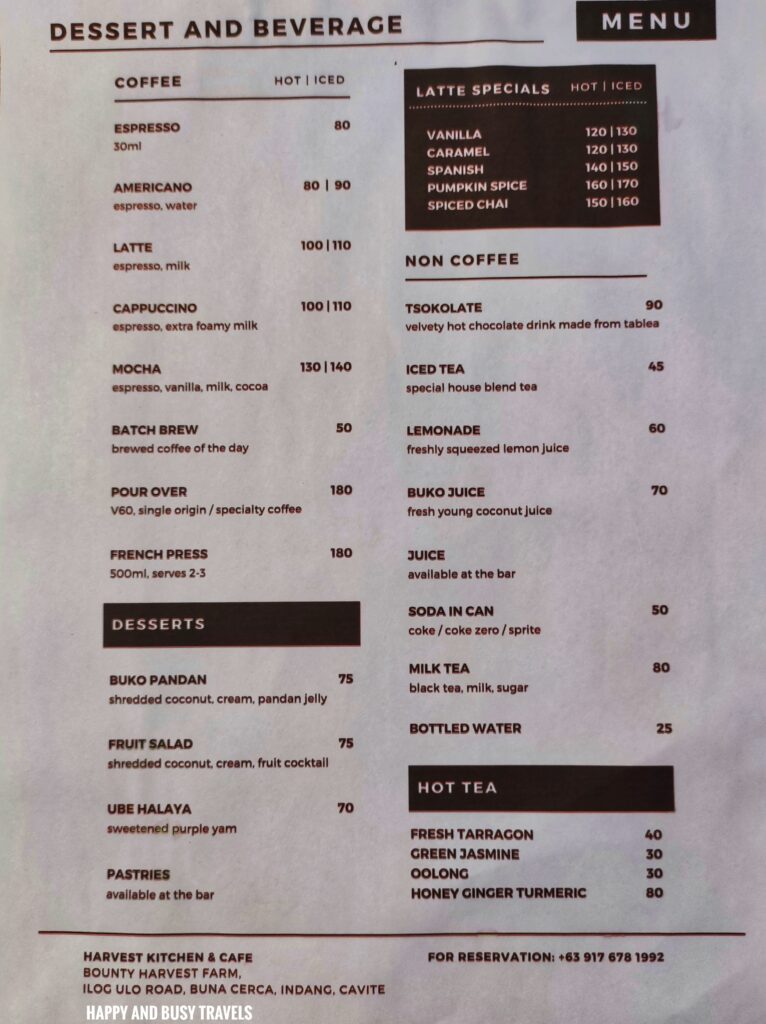 Happy and Busy's Smileys for Harvest Kitchen and Cafe
Overall, our Christmas celebration in the cafe is really good. We had the whole day talking to each other while relaxing in the vicinity, plus we had a chance to eat good food.
Food
Location
Ambiance
Value for money
Service
Comfort Room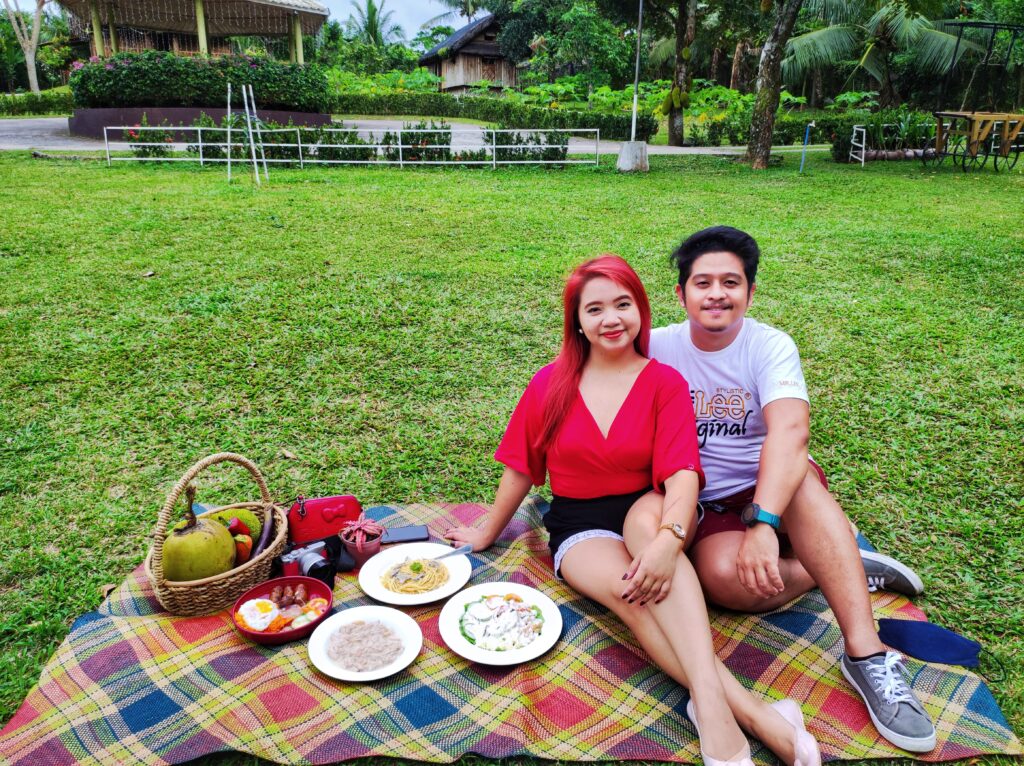 More exciting food and drinks review at https://happyandbusytravels.com/category/food-and-drinks/ so do not forget to check it out!