Discovery Scuba Diving, by Scandi Divers
After a few introductions to scuba diving, we are now ready to take it to the next level! haha so, we tried discovery scuba diving from Scandi Divers in Puerto Galera.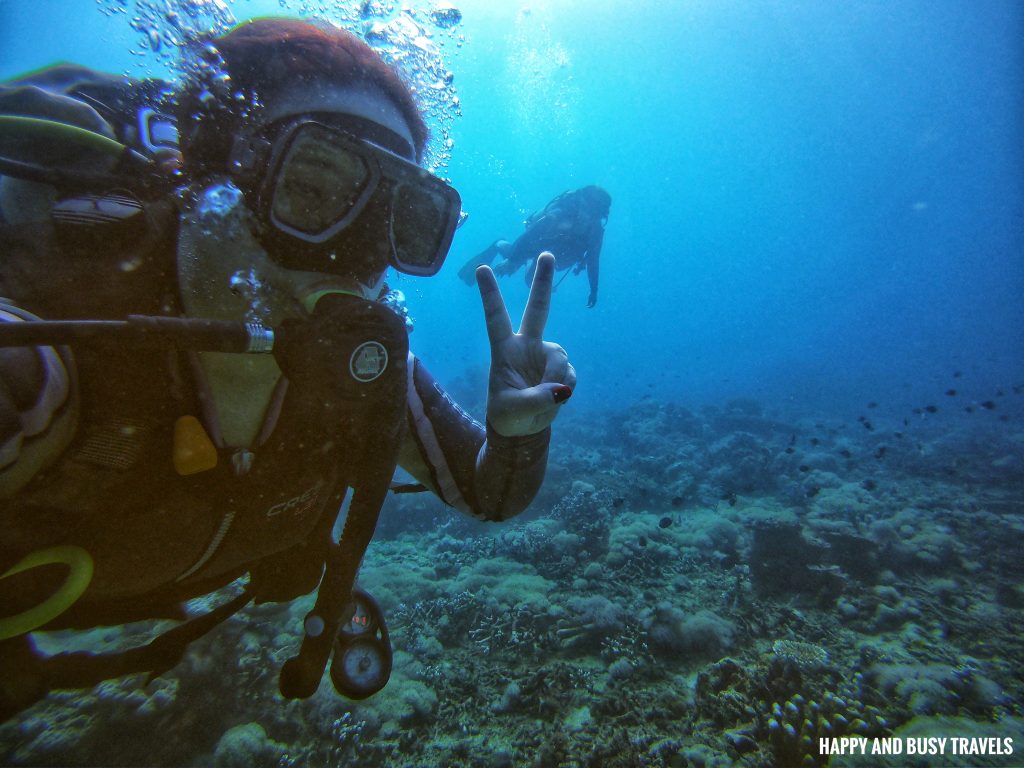 Quick Links
Important Information
Scuba Diving lessons provider: Scandi Divers
Address: Brgy Big La laguna, Puerto Galera
Time spent: 2 hours
Rates: Kindly see pictures at the end
Gearing up and Starting the Lesson
Busy and I went to the dive shop which is just beside our room, and waited for our instructor.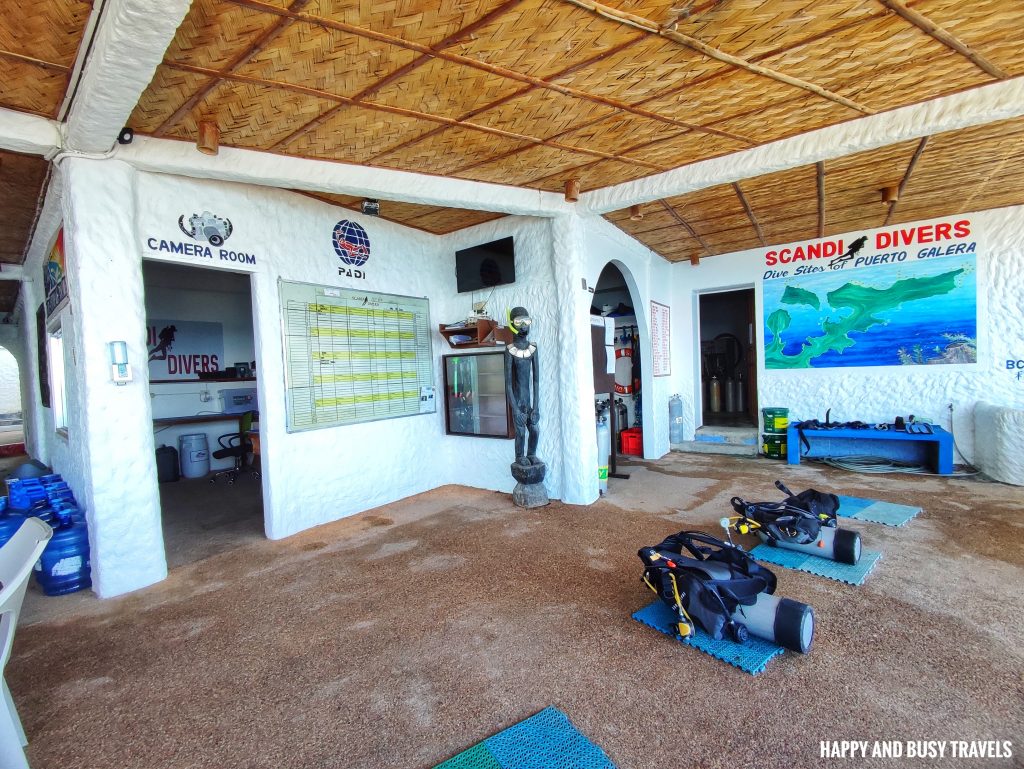 Here are some of the dive spots in Puerto Galera, actually, there is a lot of dive spots here.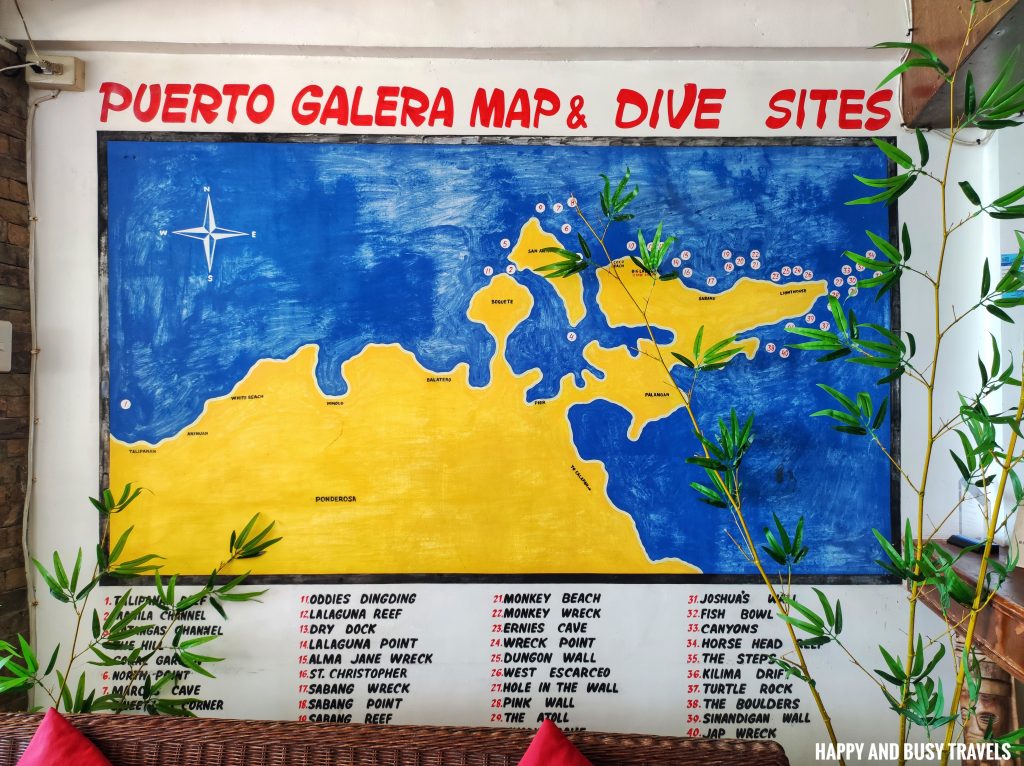 Then, our instructor quickly refreshed our memory about scuba diving.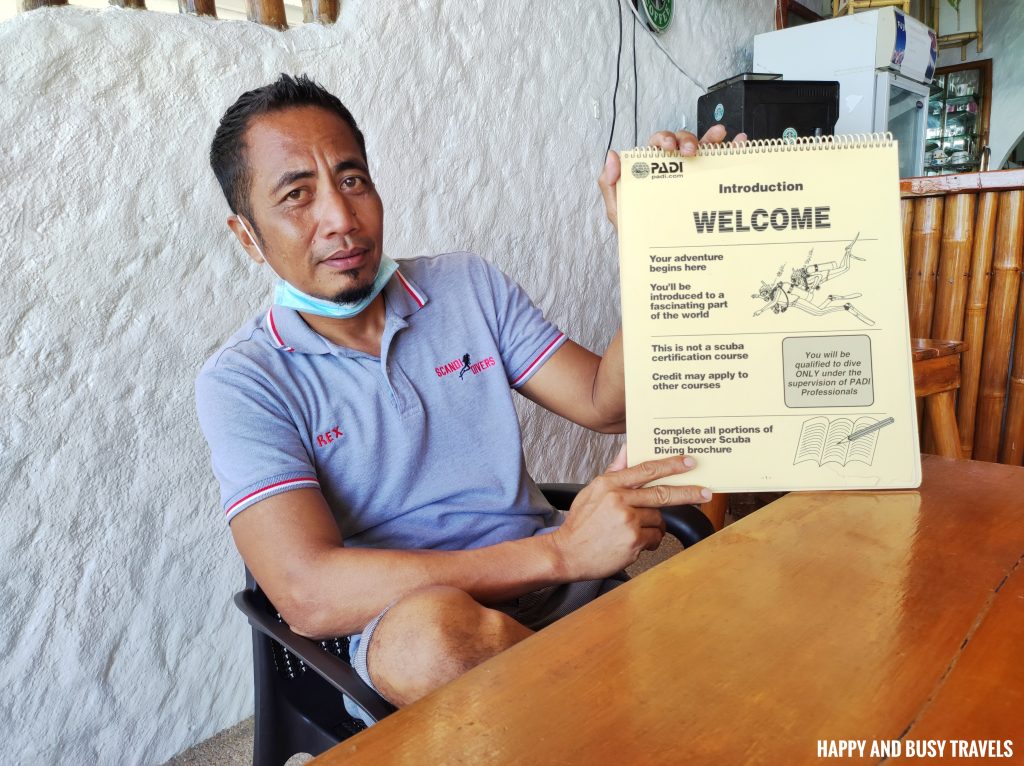 He already prepared our gears so we can just put them on after his introduction.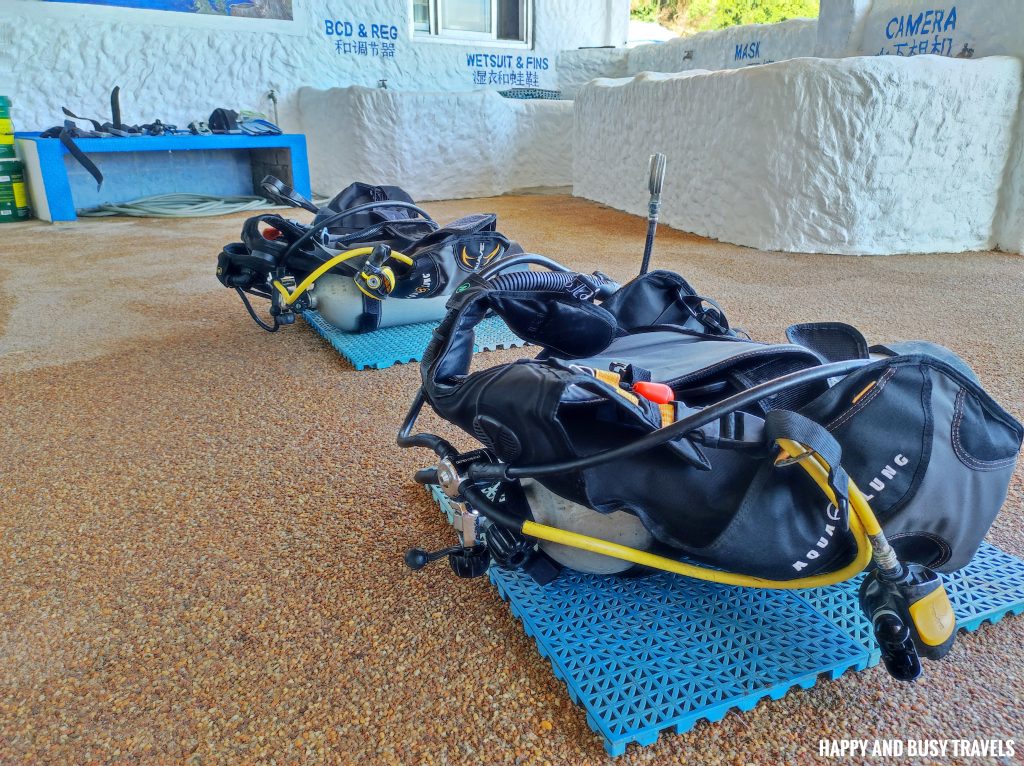 So, here we are putting our wetsuit on.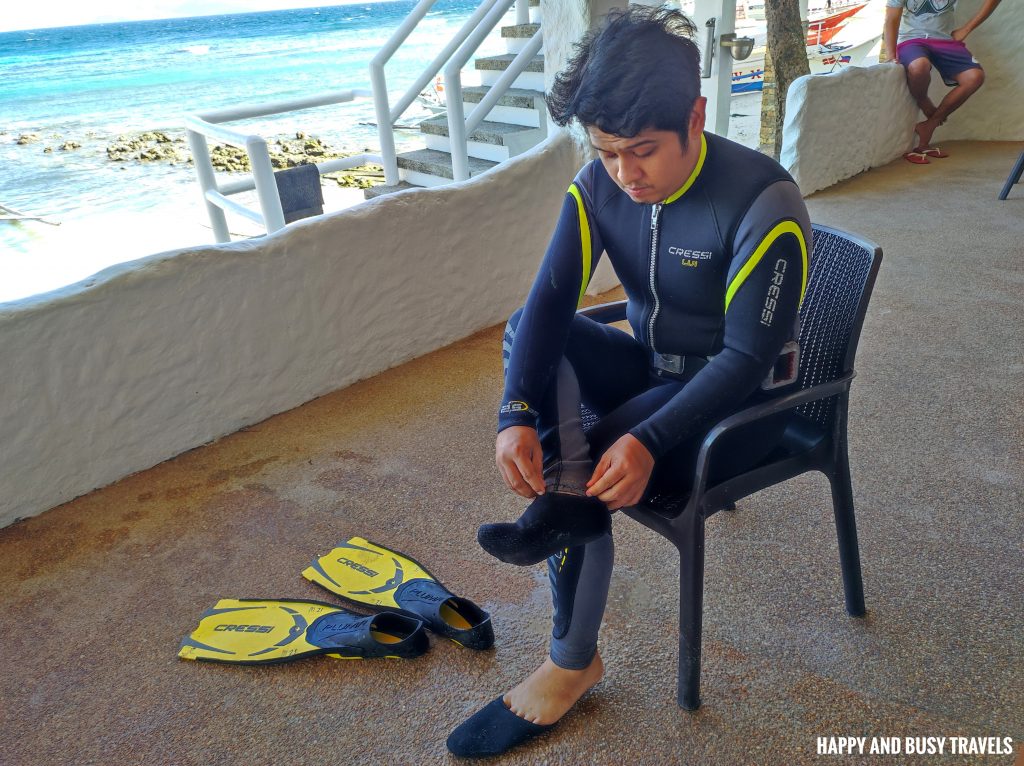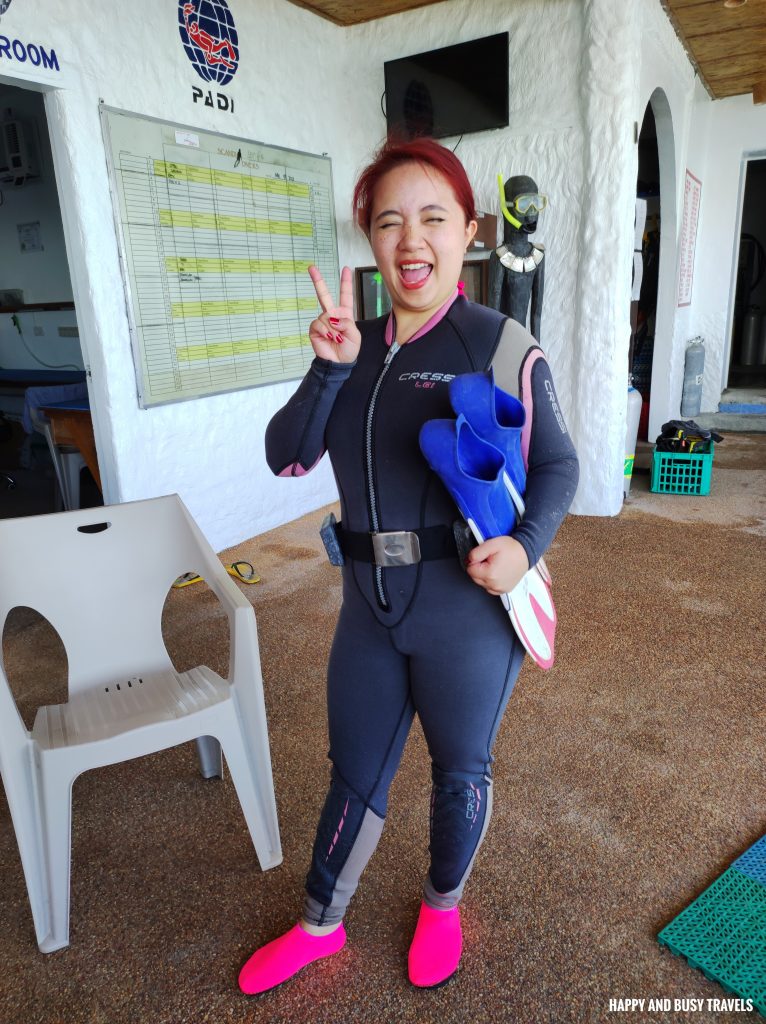 Warming up in the Swimming Pool
Busy and I had a quick refresher in the pool again.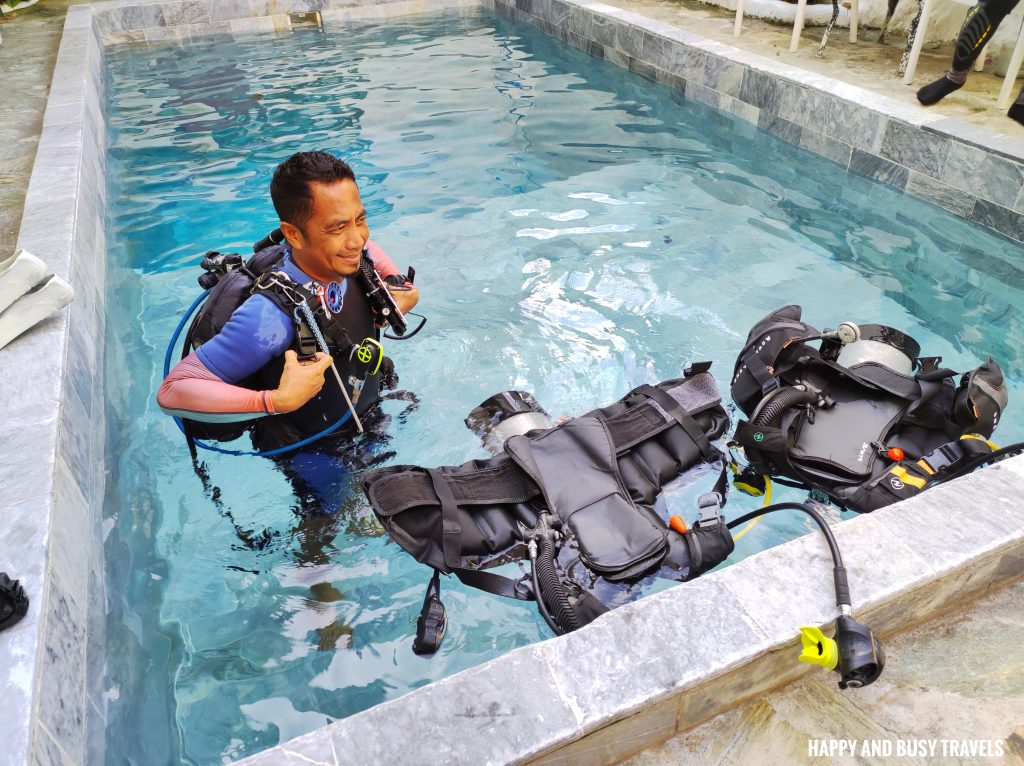 We practiced the techniques again so we will be ready when we go to the ocean.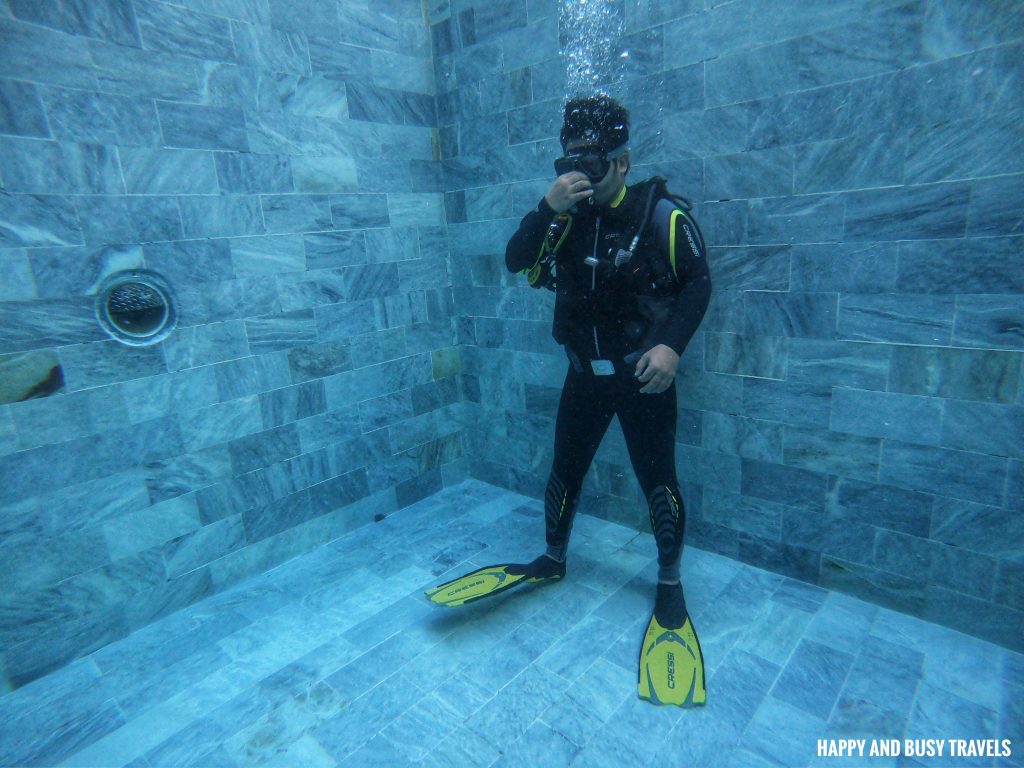 Our Discovery Scuba Diving Experience
When we went out into the sea, we get to have a little bit of freedom compared to our introduction to scuba diving lessons.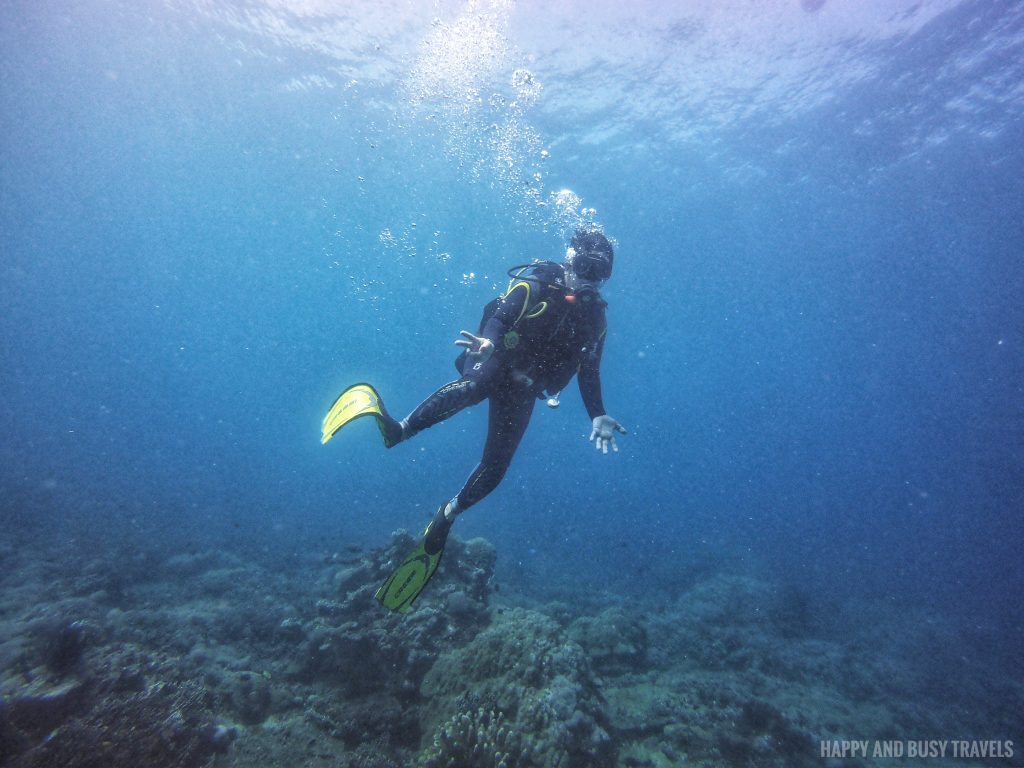 We get to explore the ocean more by ourselves, but of course with the close supervision of our instructor.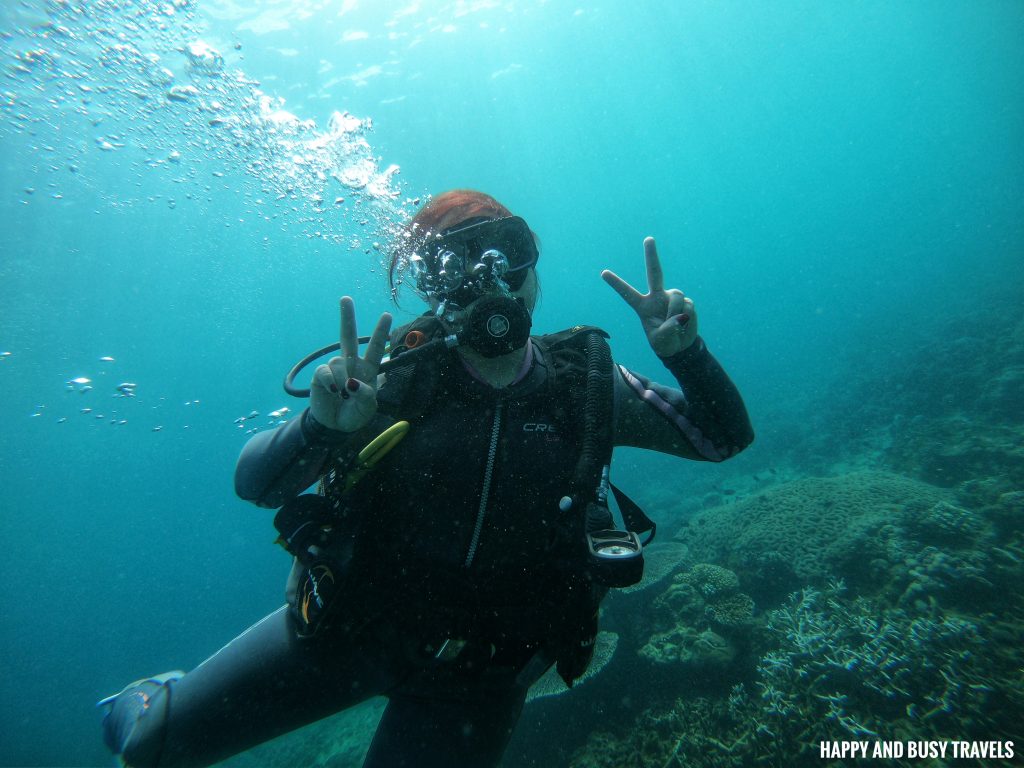 Marine Life
During this dive, we went to Sabang Point diving spot, just a few minutes away from our hotel. There is a lot of life in this spot. We first saw the seagrass area, wherein we first saw some sea anemones and Clownfishes.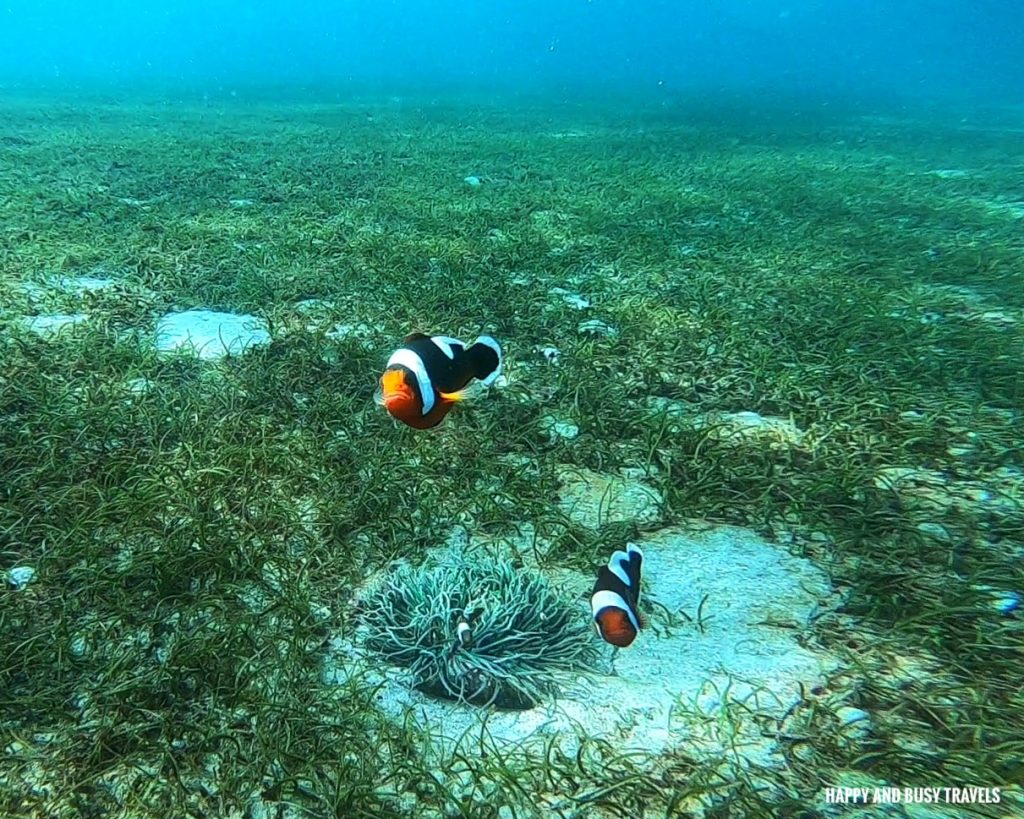 We even saw some Clownfishes in this rock structure (which I am not sure what is this called). I always see Clownfishes with sea anemones, but I am not aware that they also live in rock structures like this one. They are so cute!!!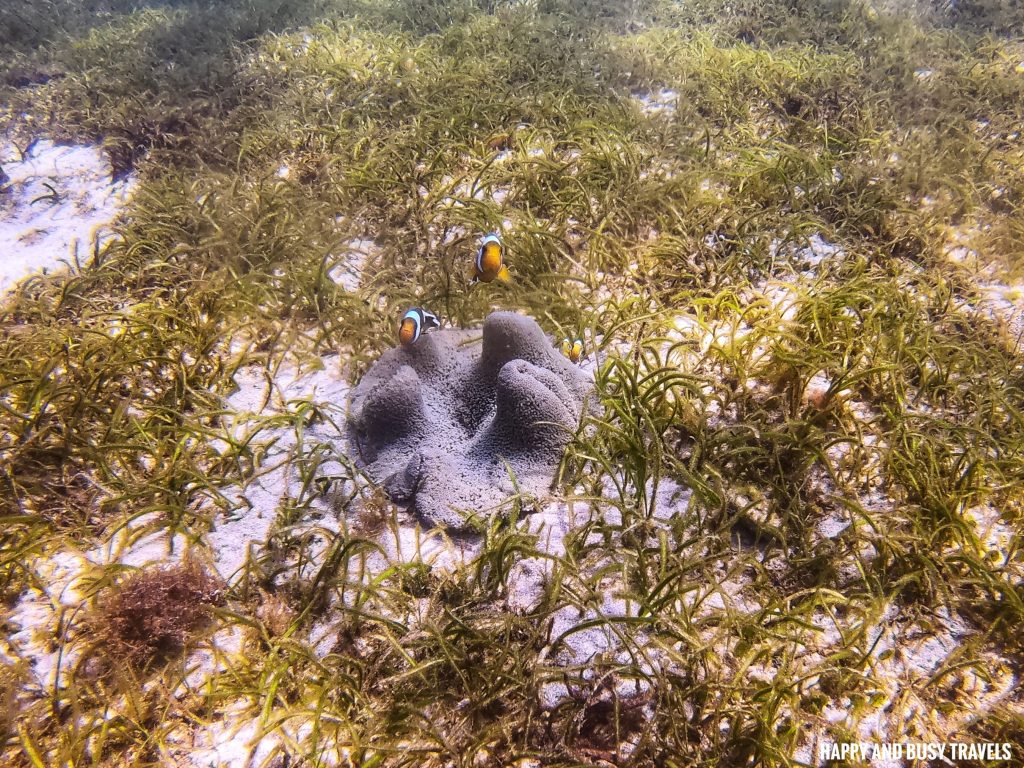 Then, I saw some tiny black fishes surrounding this purple grass that looks like a sea anemone…. but I am actually not sure what are these tiny fishes. They can be black Clownfishes, but there is actually a lot of them.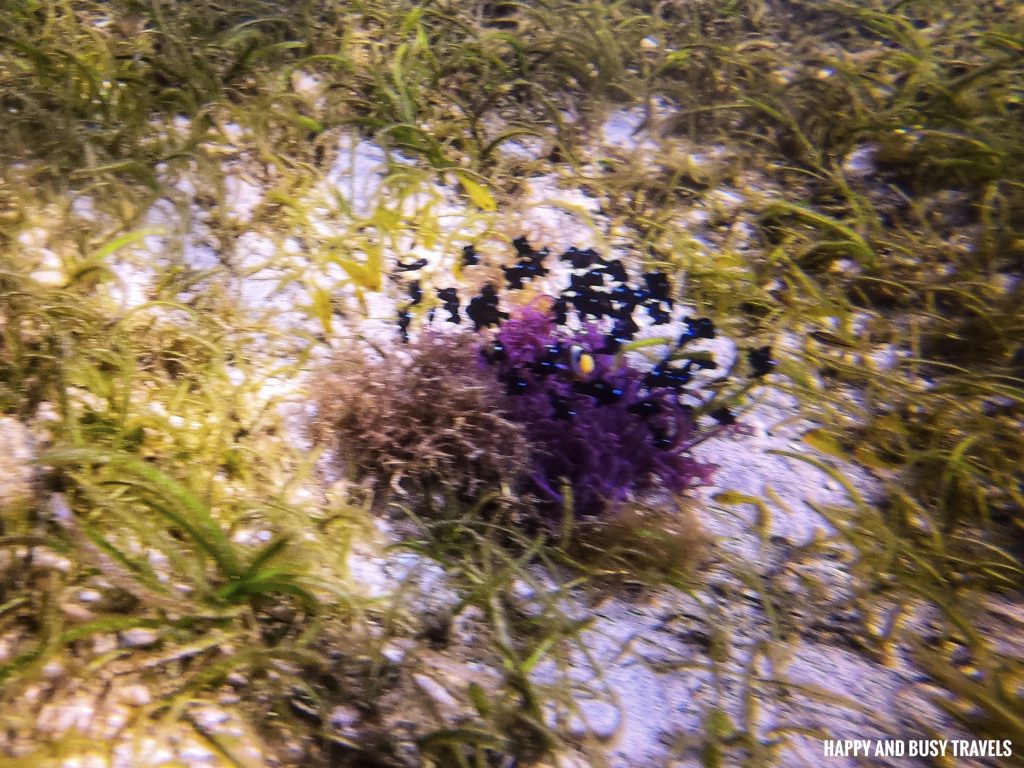 By the way, sorry for the blurred pic because I fell down on the seagrass while getting these pictures haha. I was like a turtle who fell down on his back. 🤣🤣🤣
Just a few minutes after the seagrass, we get to see some Green Sea Turtle.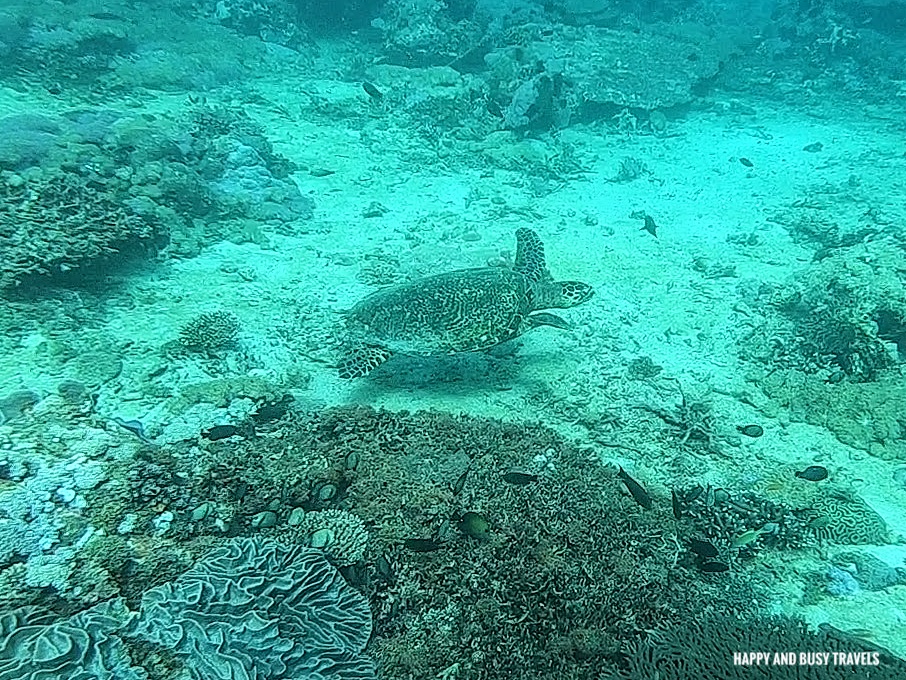 Actually, there were two turtles in this area.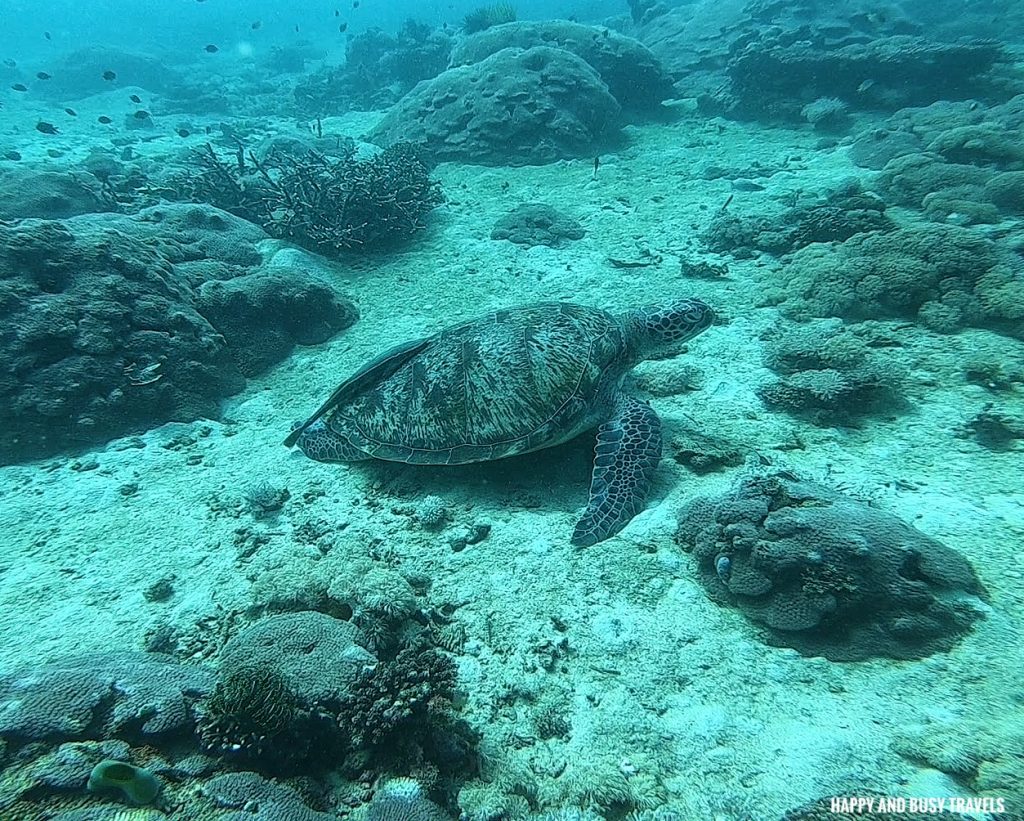 Oh yes! I gotta take my selfie with them.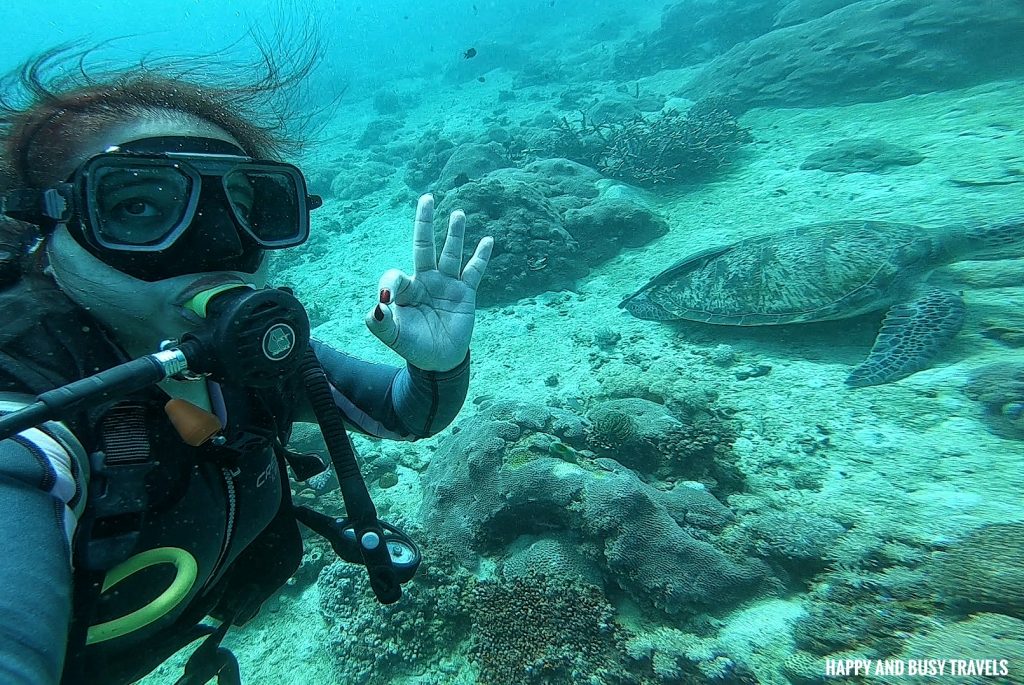 Here are other fishes in the diving spot, surrounding some corals. I actually forgot to put my filter so the pictures are kinda blueish. But the corals are really colorful in this diving spot. You have to see it for yourselves!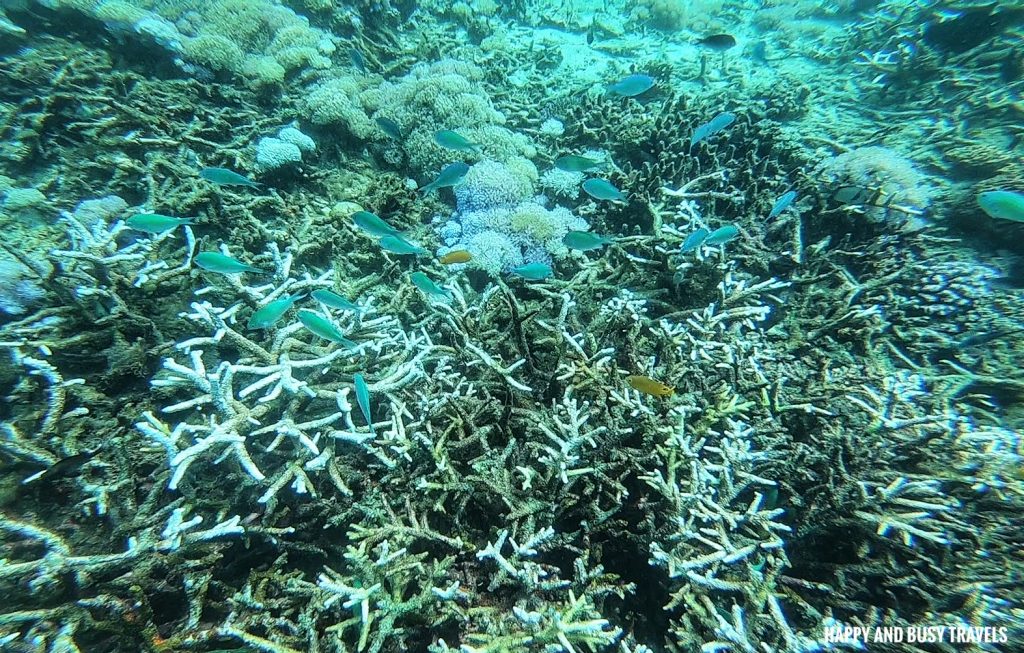 More fishes! Look at this Trumpetfish!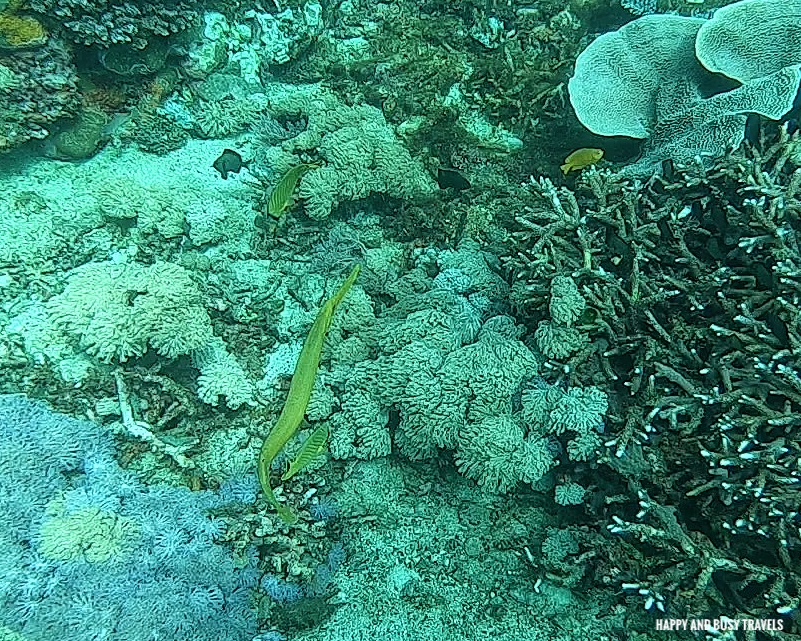 Then here is a Giant Barrel Sponge.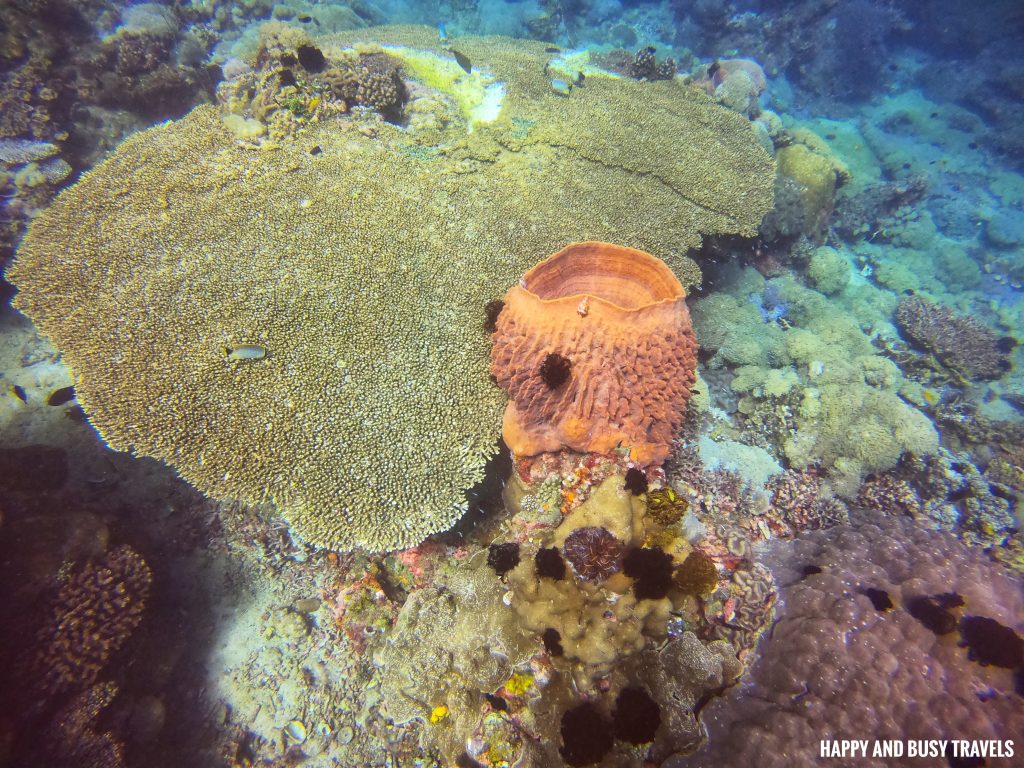 Rates
Here are the rates of all of the scuba diving lessons from Scandi Divers.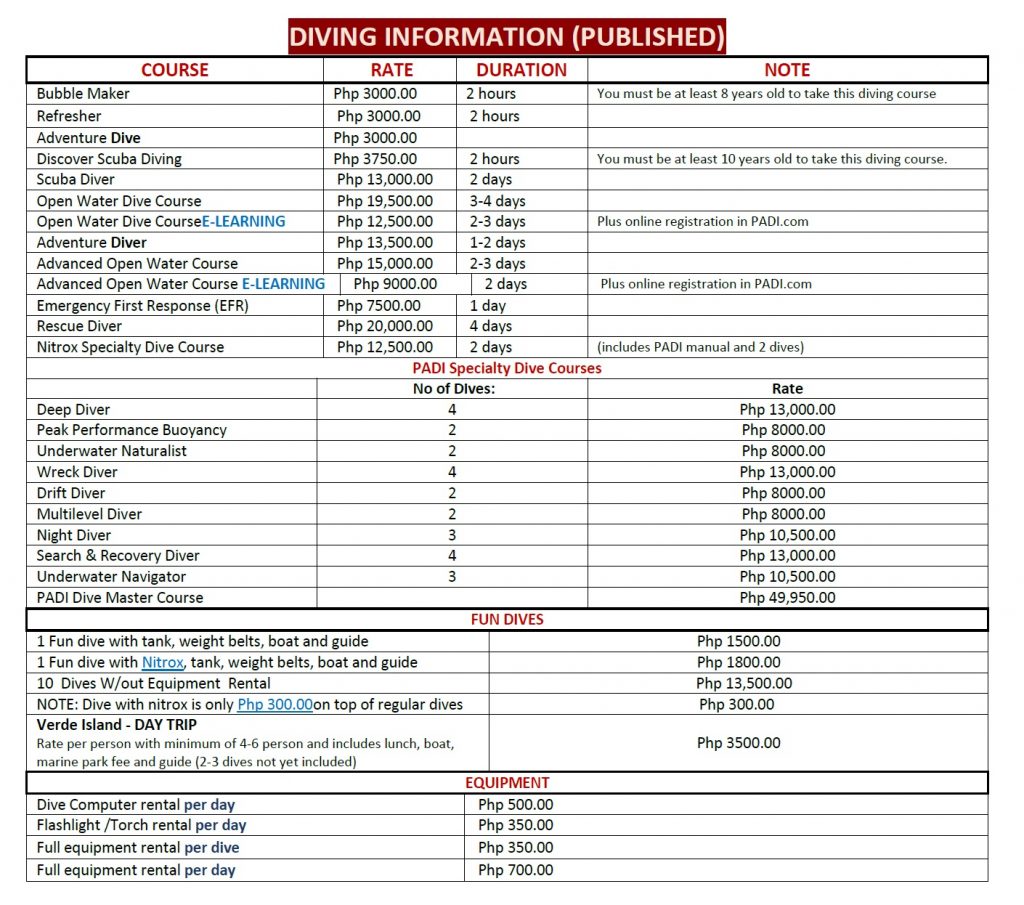 They also have a promo!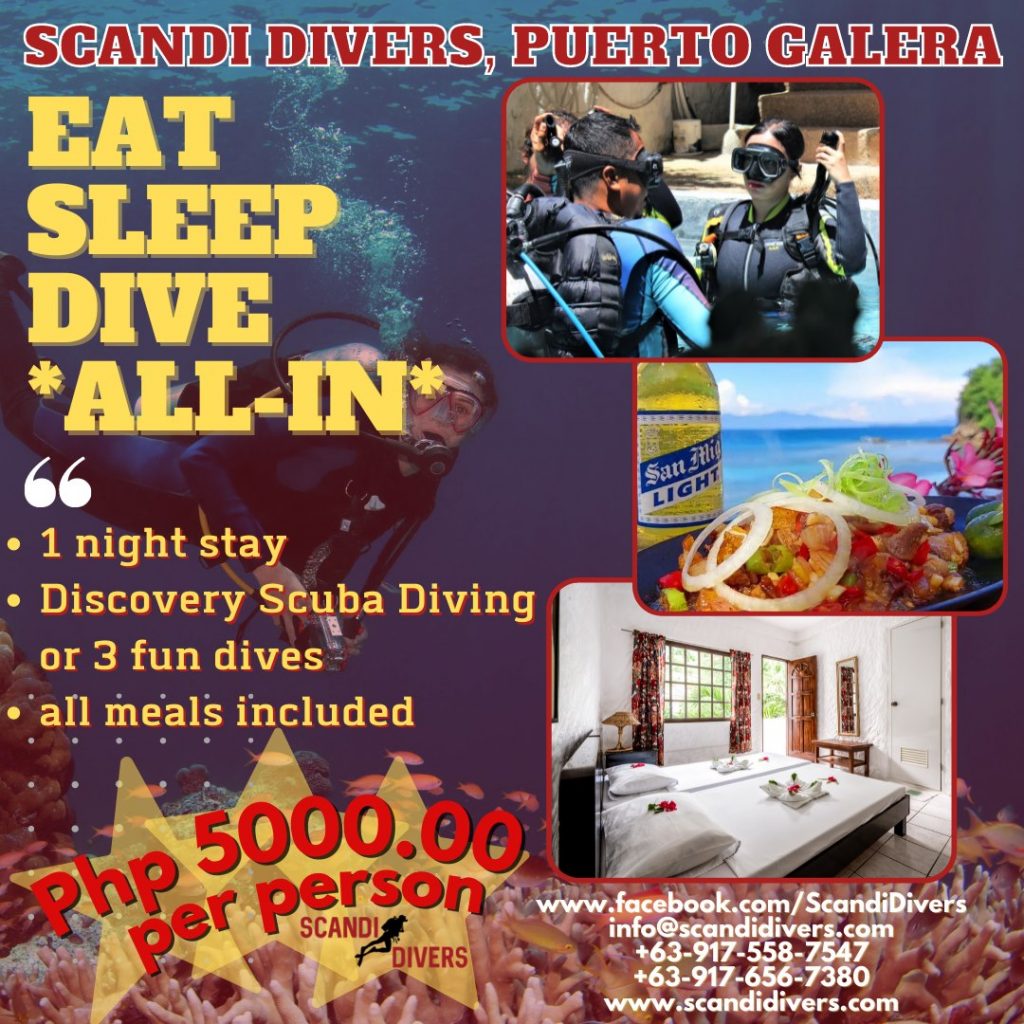 How to Book a Discovery Scuba Diving Lesson?
Contact Scandi Divers any of the following ways:
Website: http://www.scandidivers.com/
Facebook: Scandi Divers
Contact No.: 0917 558 7547
Email address: [email protected]
Happy and Busy's Smileys for Discovery Scuba Diving
Overall our experience during our Discovery Scuba Diving lesson was nice. We get to explore the ocean by ourselves more than doing it during our intro to scuba diving. I hope we can go back soon and experience other scuba diving lessons again.
Location 


Ambiance


Value for money 


Fun


More exciting activity reviews at https://happyandbusytravels.com/category/activities/