Elpinoy Style Vellychon – Vegan Lechon
Eating Lechon has never been this good! Good thing Elpinoy Style Vellychon is available so we can eat Lechon without the guilt.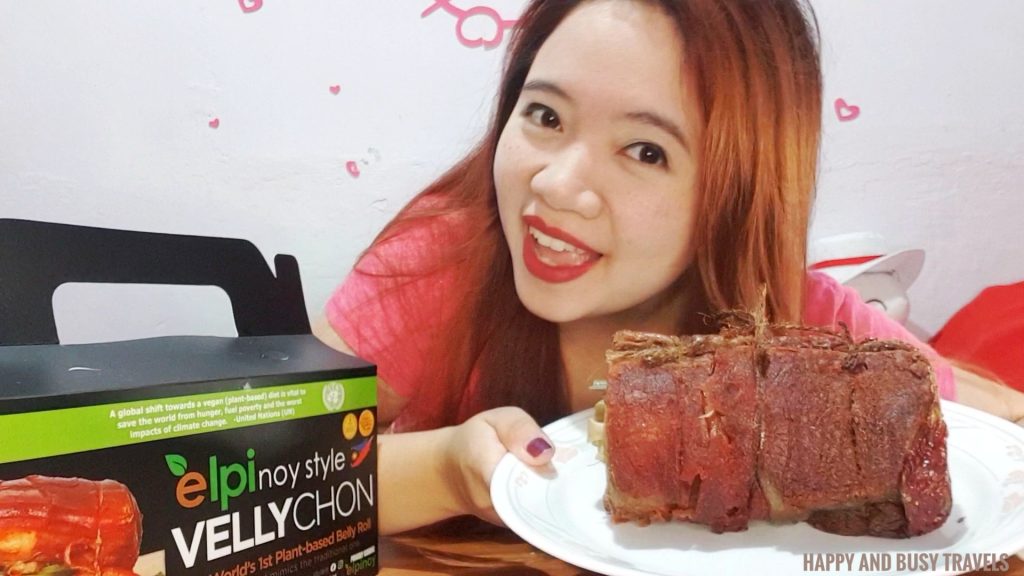 Vellychon is a Lechon but is made out different plant based ingredients. There is no pork in it but it looks, smells, and tastes like pork.
How to Order?
Message the distributor so she can immediately deliver your requested products.
Supplier's Name: Phen Olano
Contact Number: 0927 128 9347
Facebook page: The Vellychon
The Elpinoy Style Vellychon
I got the Vellychon! However, Busy is not around so I got it all for myself hahahaha. I ordered the cooked Vellychon because I actually do not cook a lot haha.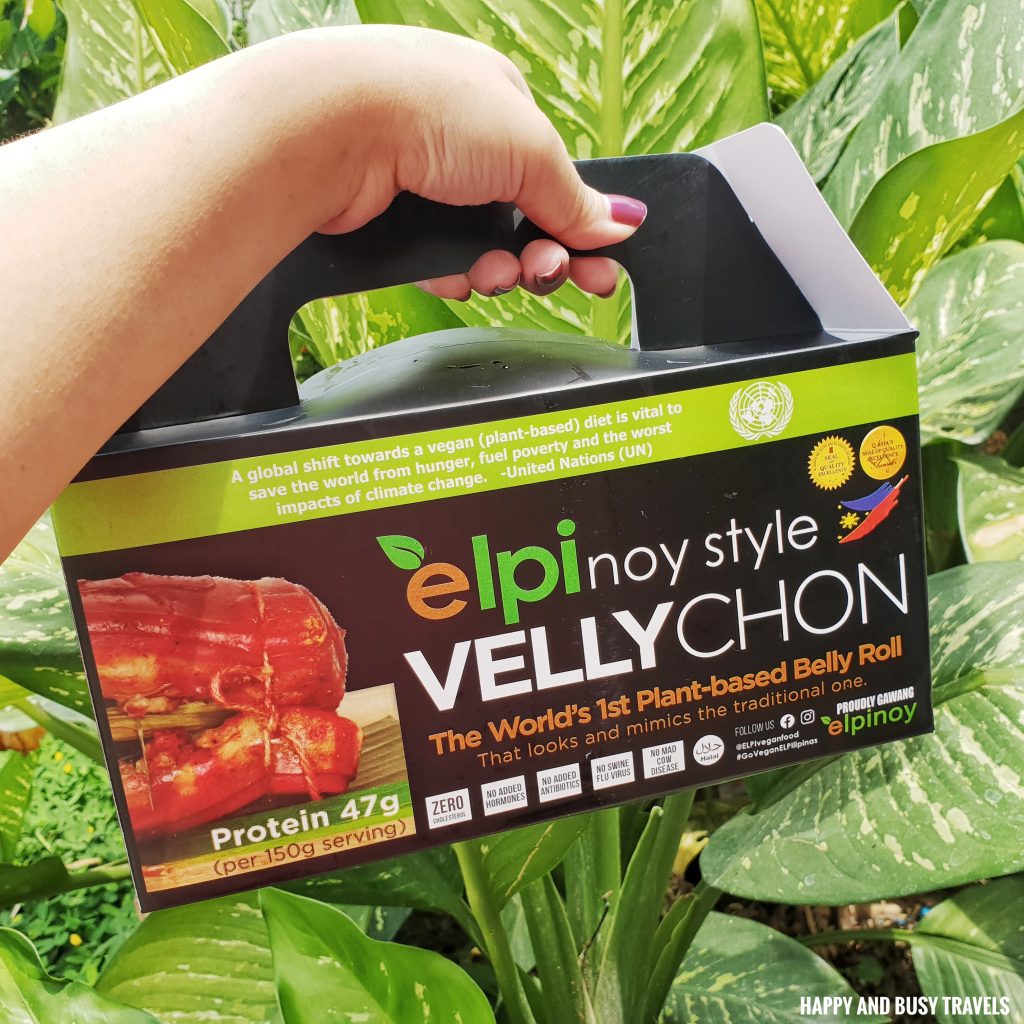 The Vellychon is delivered in this box, no need to worry about oil, because it is meat free so there is no oil.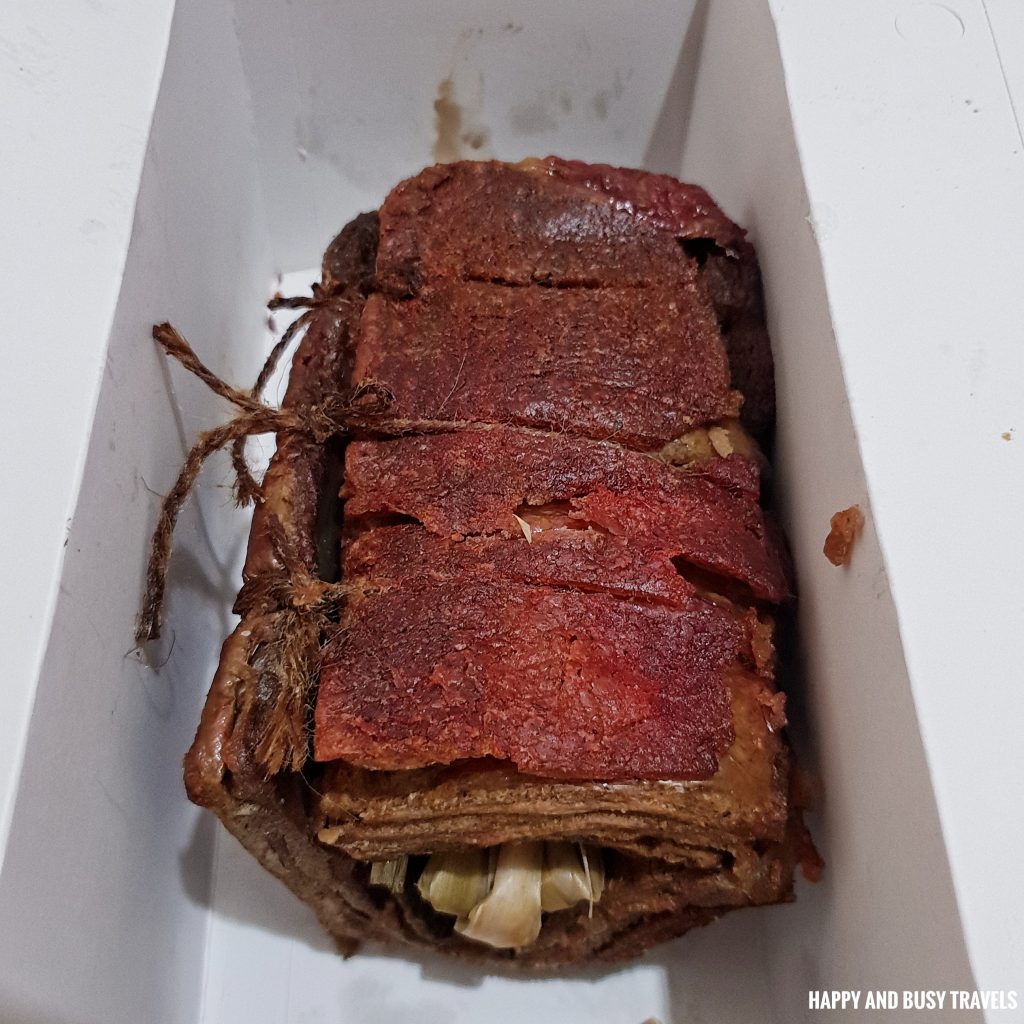 Just look at the skin! It looks like a crispy pork skin!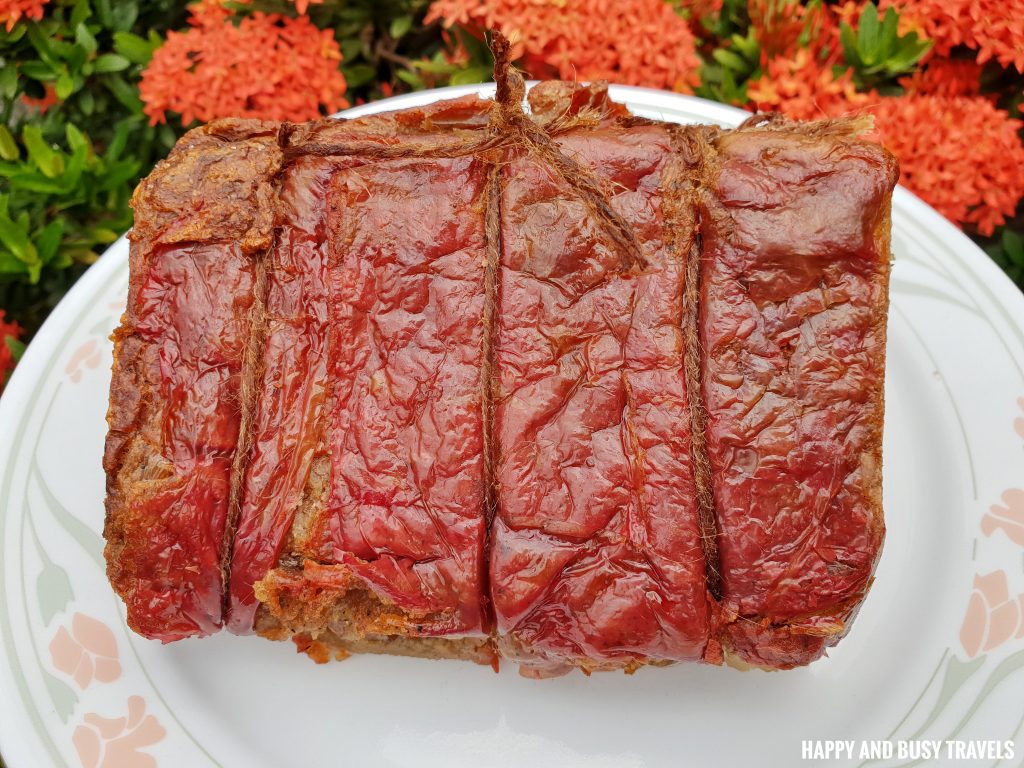 Look at the inside of the Vellychon, it looks like an actual pork belly lechon. It has the layers of a pork, the skin, meat, and the fat like layer. The herbs and spices are also in the middle.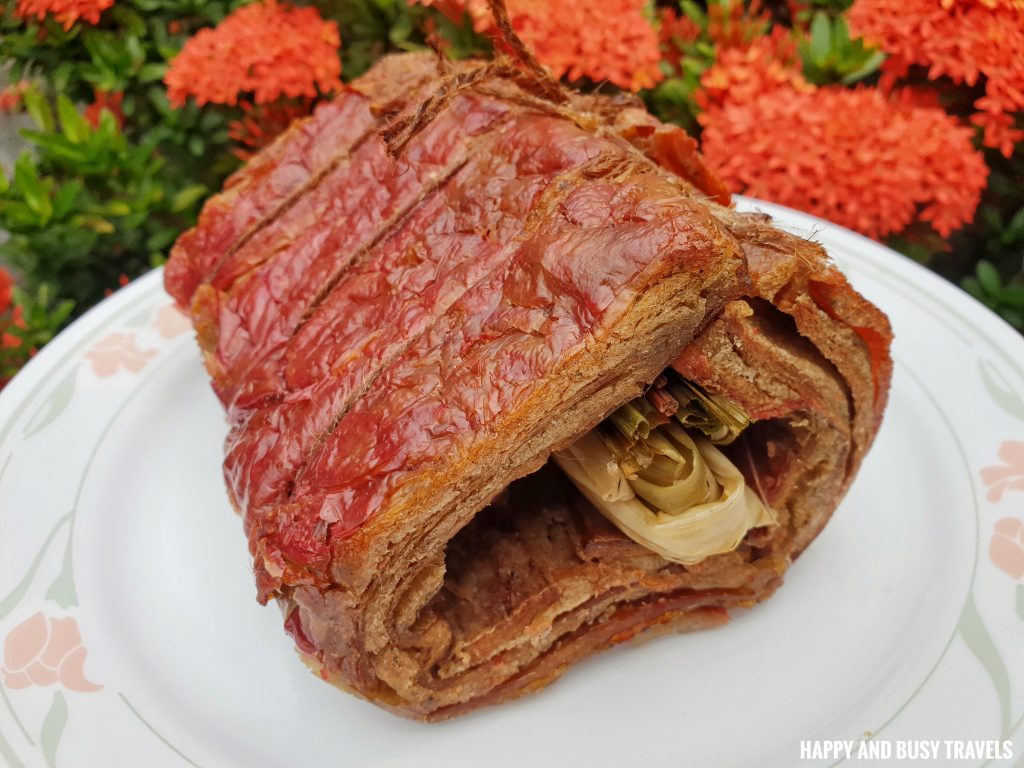 Eating the Elpinoy Style Vellychon
So, as soon as I got the delivery, I immediately tasted it.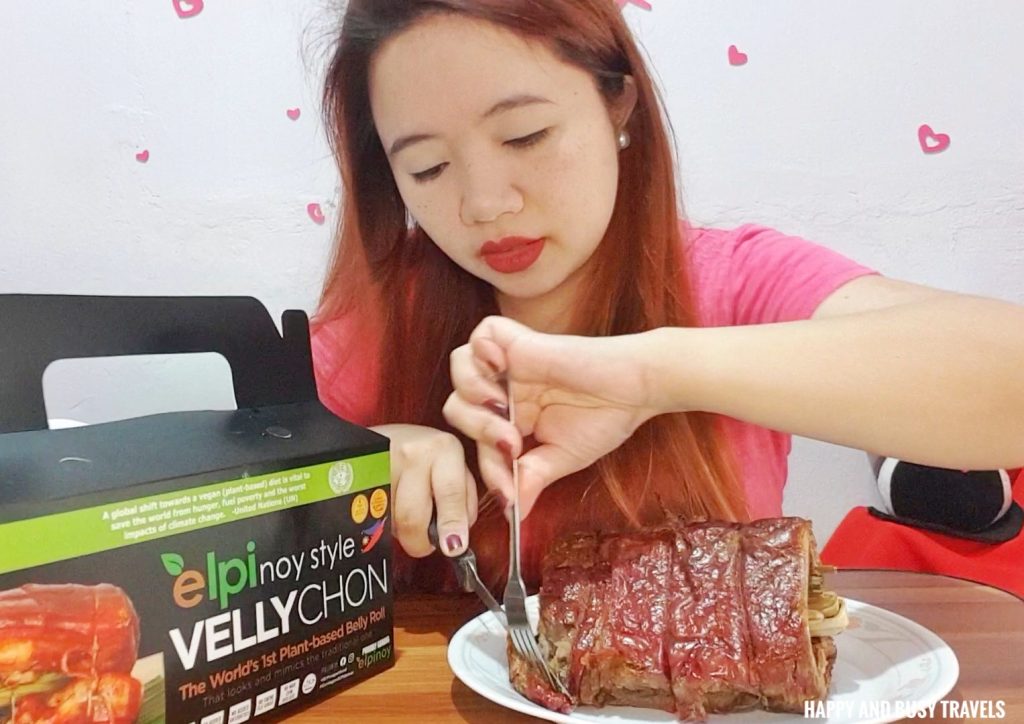 I took a small part first. It was made soooooo good! The layers that I first mentioned earlier, are really layers of goodness! There are these shreds of meat, fat, and skin. By the way, the fat is actually not fat.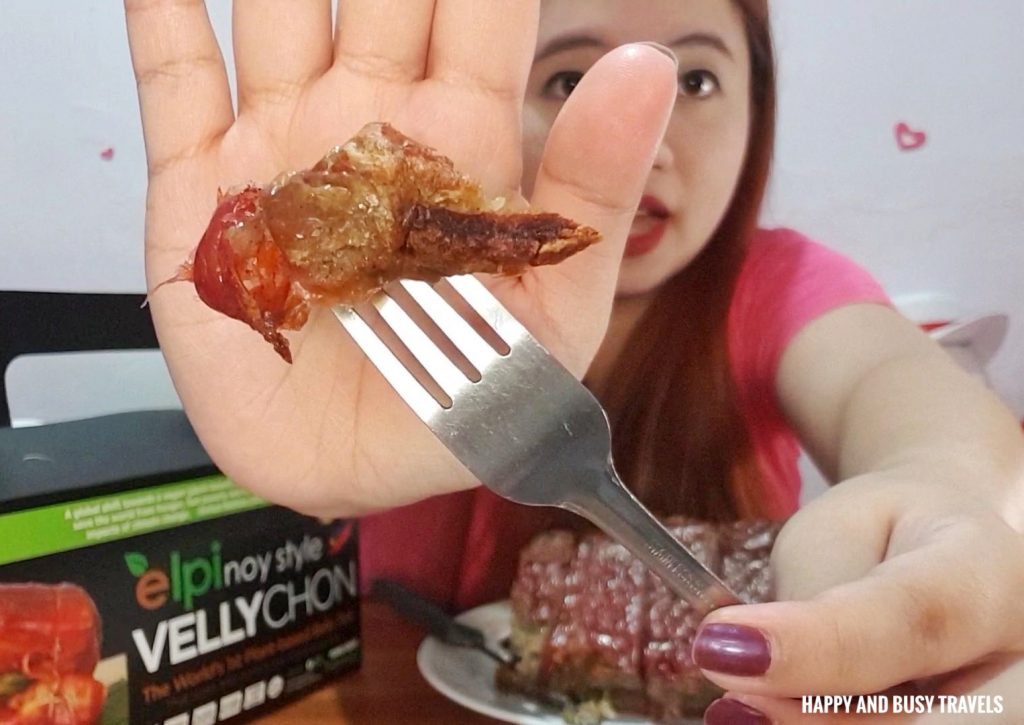 The Vellychon is delicious! I even got my Toyomansi to partner it and of course, some rice.
Pricelist
Cooked Vellychon: P845
Frozen Vellychon: P745
Hungarian Sausage: P135
Giniling: P120
Nuggets P120
Burger Patty P135
*Everything is 100% Vegan.
Happy and Busy's Smileys for Elpinoy Style Vellychon
Food

It was delicious.
Value for money

It is affordable and tasty.
Service 

The supplier, Phen, is very nice and very accommodating.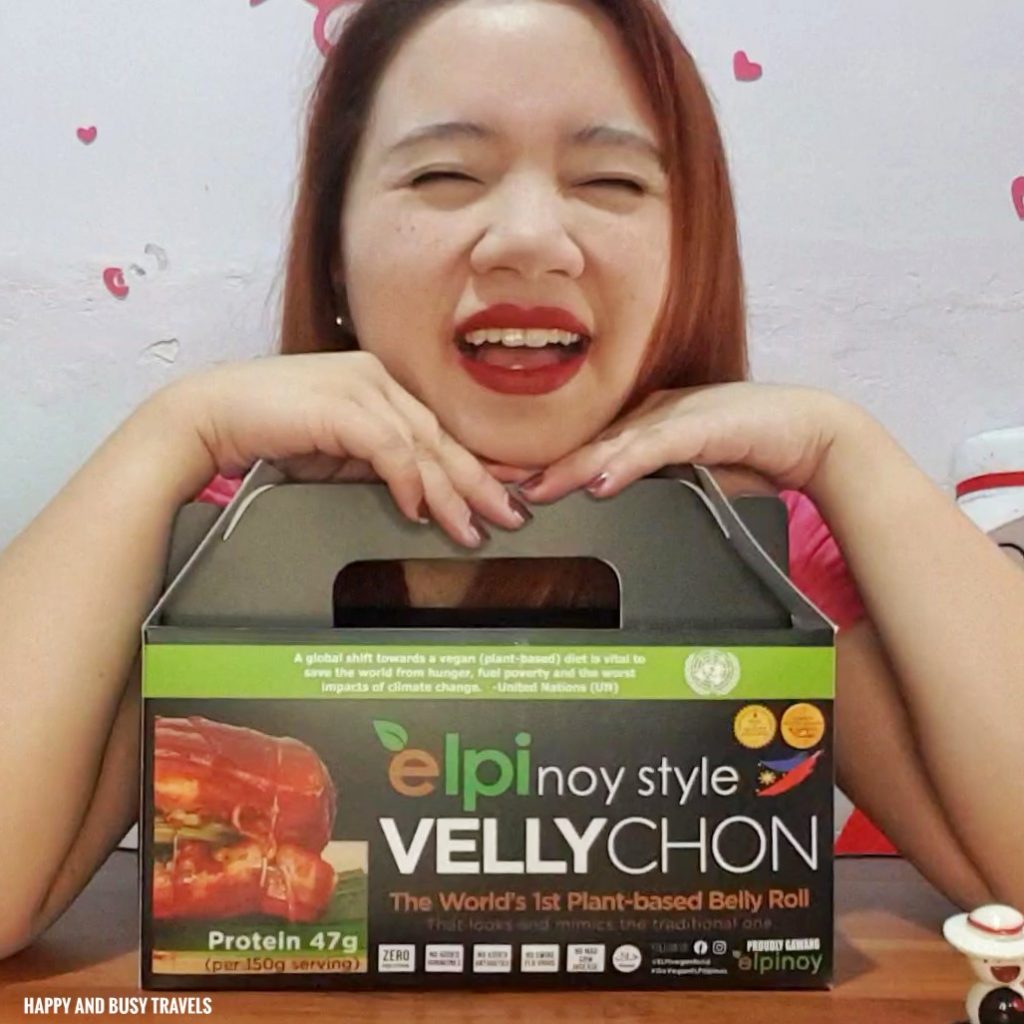 More exciting food and drinks review at: https://happyandbusytravels.com/category/food-and-drinks/