During long weekends tourists are in our province sooo we have decided to eat in the city haha. I wish there is no traffic this time because I know everybody is in vacation. 🙂
Busy and I together with my mom and brother went to Bonifacio Stop Over located at Bonifacio Global City, Taguig City, Philippines. There we ate at Genki Sushi!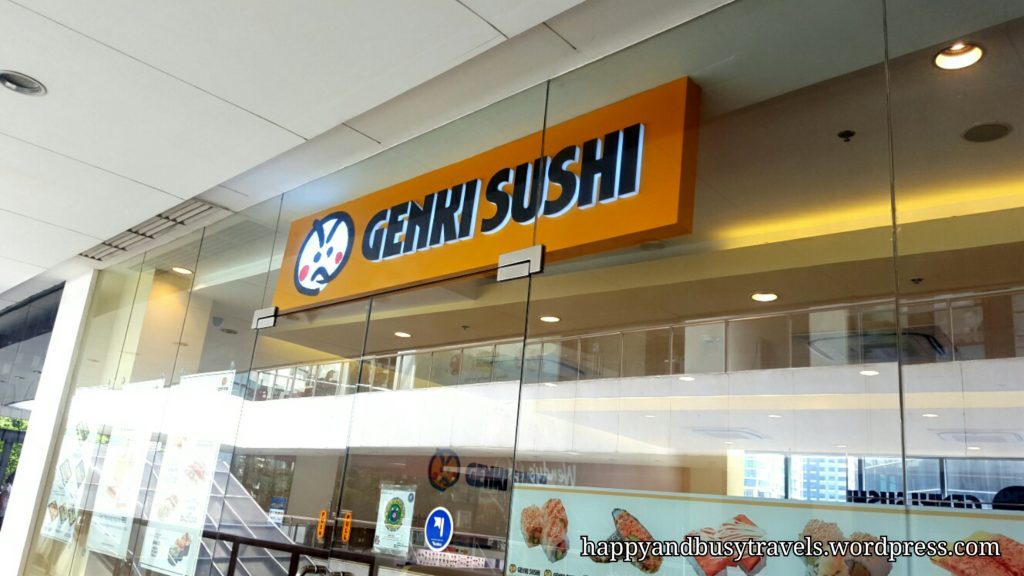 The restaurant is located at the 2nd floor. You can see them immediately because they have this angry face logo on a yellow background hahaah
This is how it looks like inside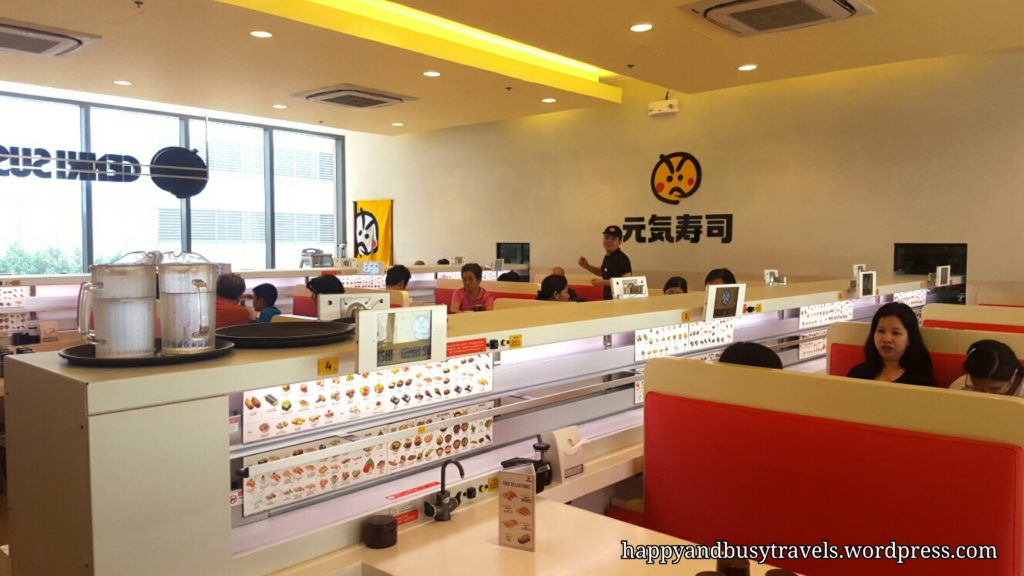 Irisshaimase! We were immediately greeted. We were then asked if it's our first time here. Oh yes it is! hahaha but I have done my research already hehehe. Henrick assisted us on how to order through their hi-tech ordering way hahaha.
We'll let's take a look at their menu first.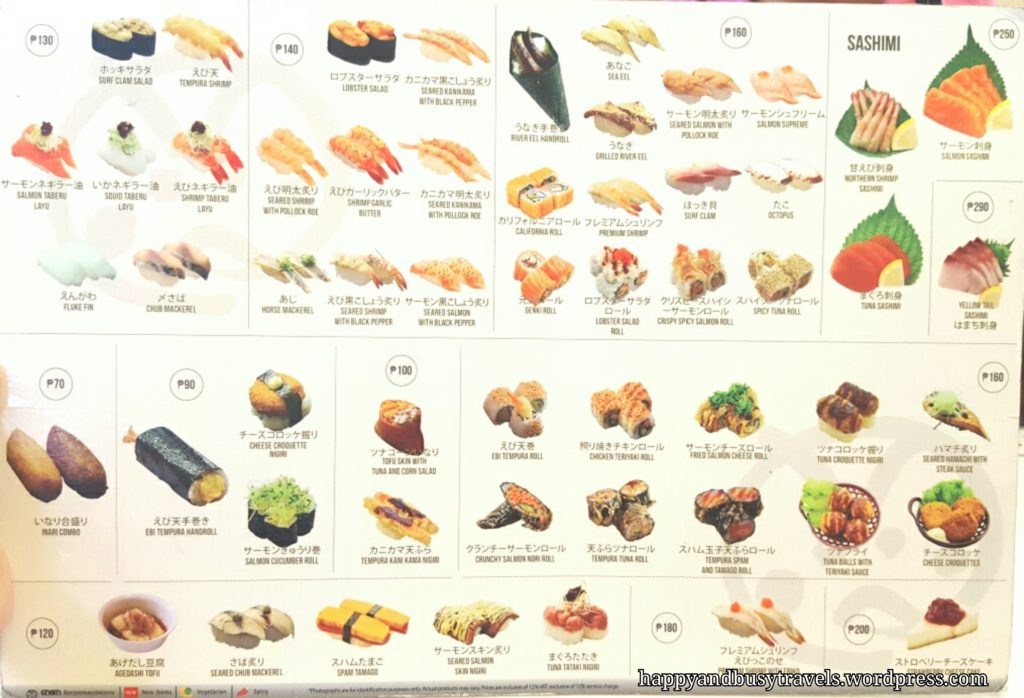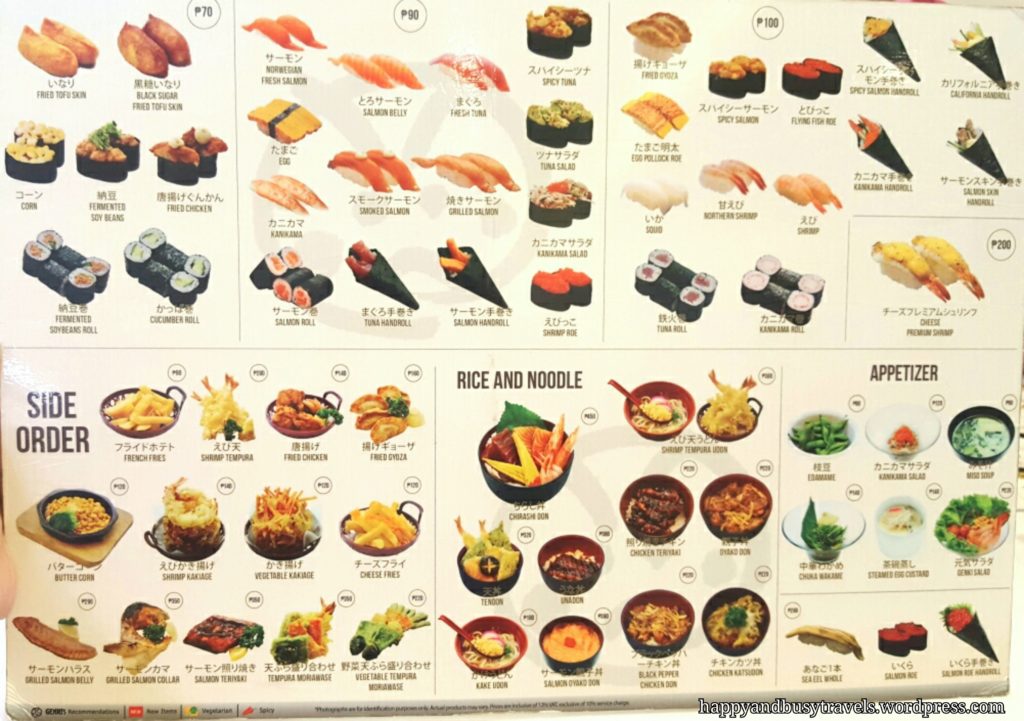 There's a lot of dishes to choose from.
Time to order!
I am the order taker! hahah press here press there hahah soo how do we order?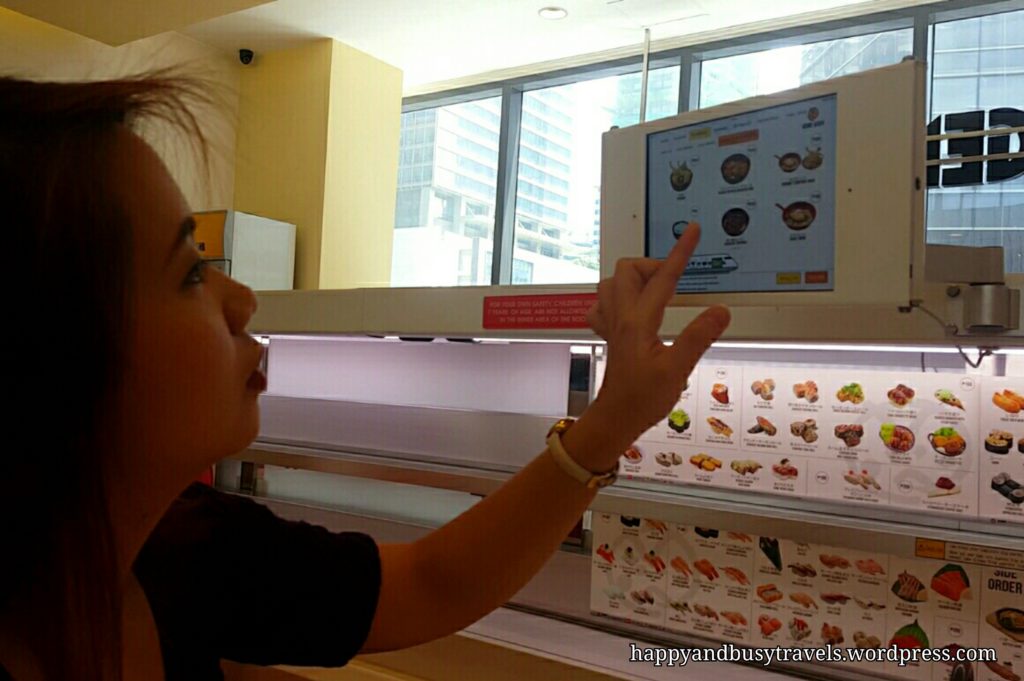 Here's a step by step lesson hahaha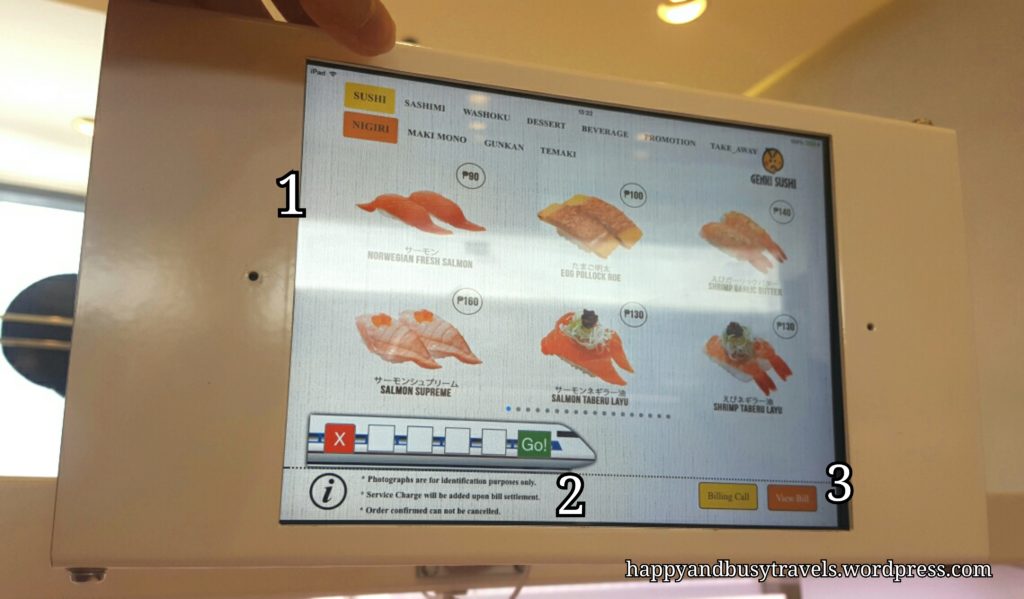 Step 1: Choose any dishes. scroll over to choose. Upon making a decision, click on the picture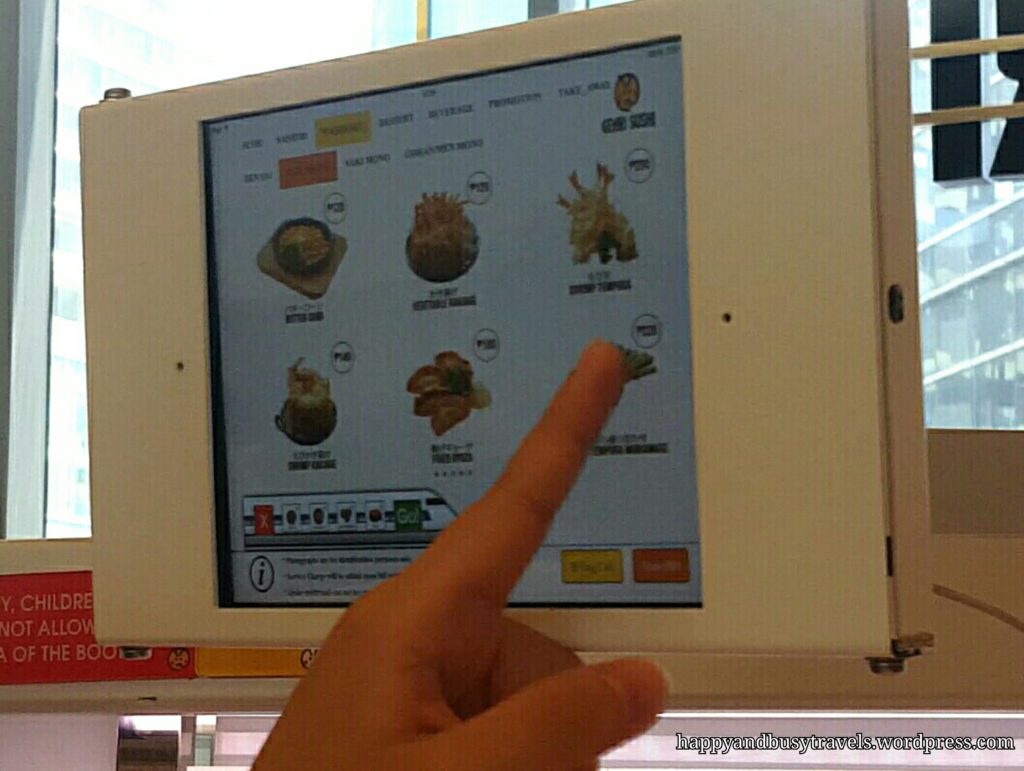 Step 2: You can see you order boarding on the train. Then press the "GO" green button on the train image. There is a maximum of 4 dishes per train. If you want to see several trains coming to your table, I suggest you choose 1 dish per train hehehe. If you want to remove the order, you can just press the "X" red button.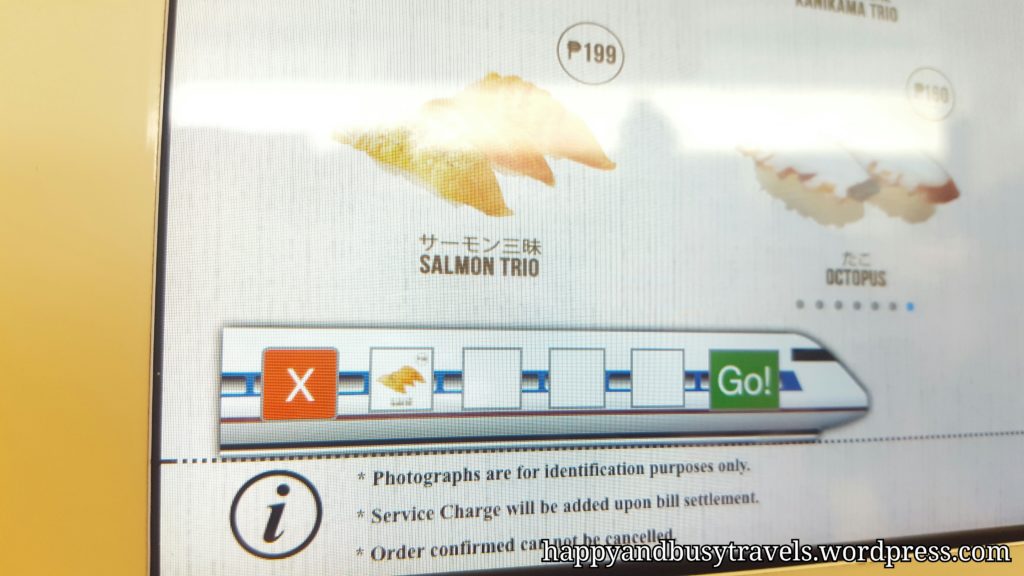 Step 3: Press "View Bill" Button at the lower right screen so you can see your order. You can also see the status of your order and the train number that will deliver it.  Take note, There is no cancellation of order! You can also track of your bill by looking at this. We do not want to spend excessively right? Especially this time, because this is my treat hahahah.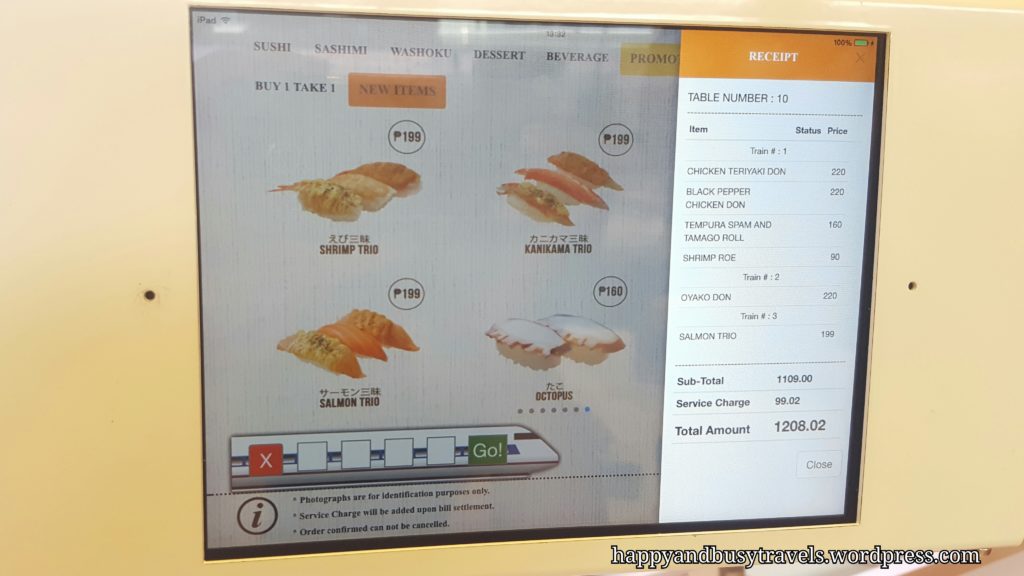 While waiting for your order, you can prepare your own tea. You can choose from Ginger, or Green Tea Powder. I'm not a "real" tea drinker (I prefer iced tea haha the sweet one) so it's Busy, my mom, and brother who tasted the tea. Well I also participated by preparing their tea hihihi 🙂
So how do we prepare the tea? Here's the step-by-step process again hahaha, It's just 2 steps.
Step 1: Put 1-2 scoops of Green Tea in your tea cup.
Step 2: Pour hot water by pulling the lever towards you. Please be careful! Water is hot! (just like me hahaha LOL I mean the weather 🙂
The trains are here!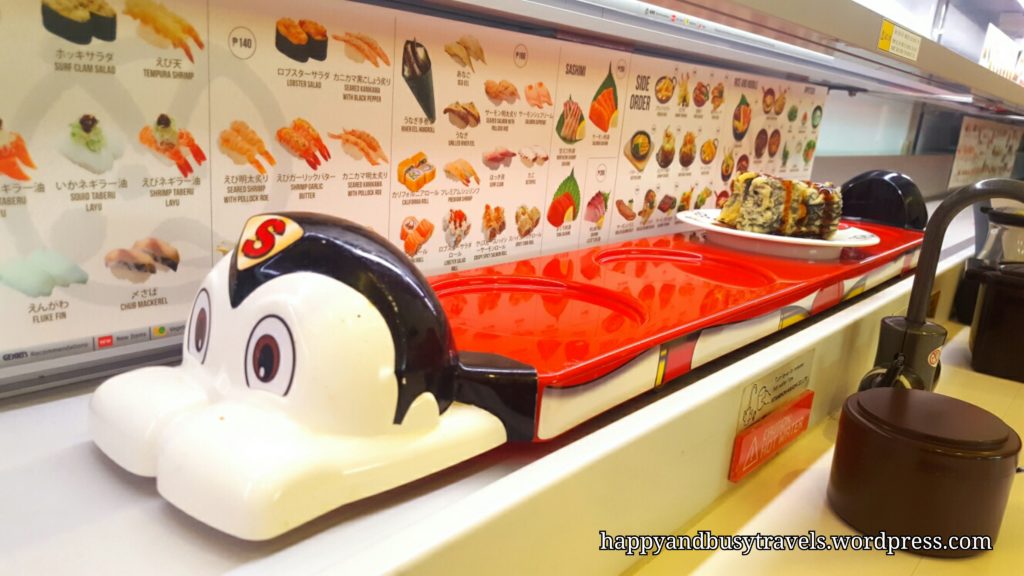 Baby bro! your Spam Sushi is here! hahah Oh yes you read it right, Spam Sushi haha I'm not sure why my brother wanted this. He is a Sushi lover but he just want to eat Spam at that time haha.
After you grab your order from the train, just press the yellow button (located above or below the train tracks) to return the train. The button will keep on lighting if you do not return the train heheeh (believe me, I tried haha).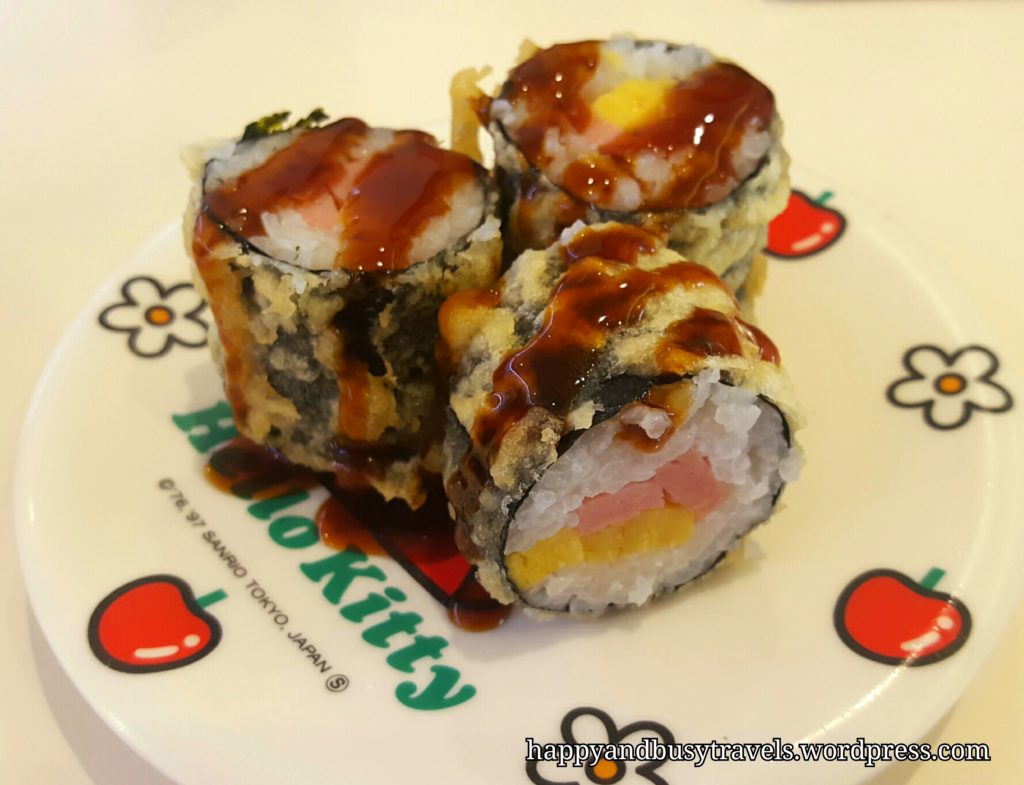 Tempura Spam and Tamago Roll (Php160)
Ooooohhhhh!!! It is served on a Hello Kitty plate! hihihi so cute! Not a fan of raw food? you can order this one instead. This is cooked all the way through.
The train keeps on coming and delivering our food! Just in time before my stomach becomes furious haha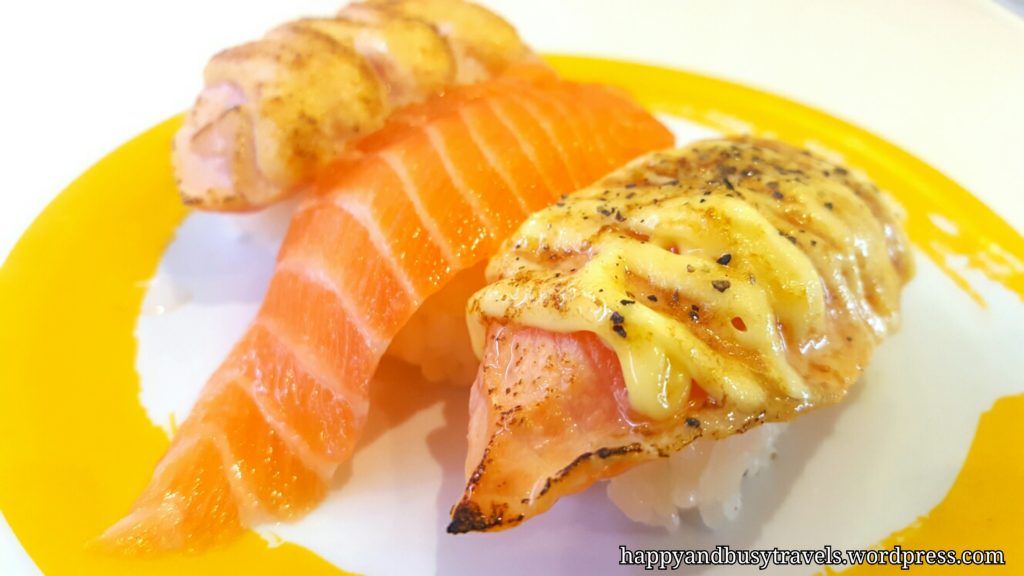 Salmon Trio (Php199)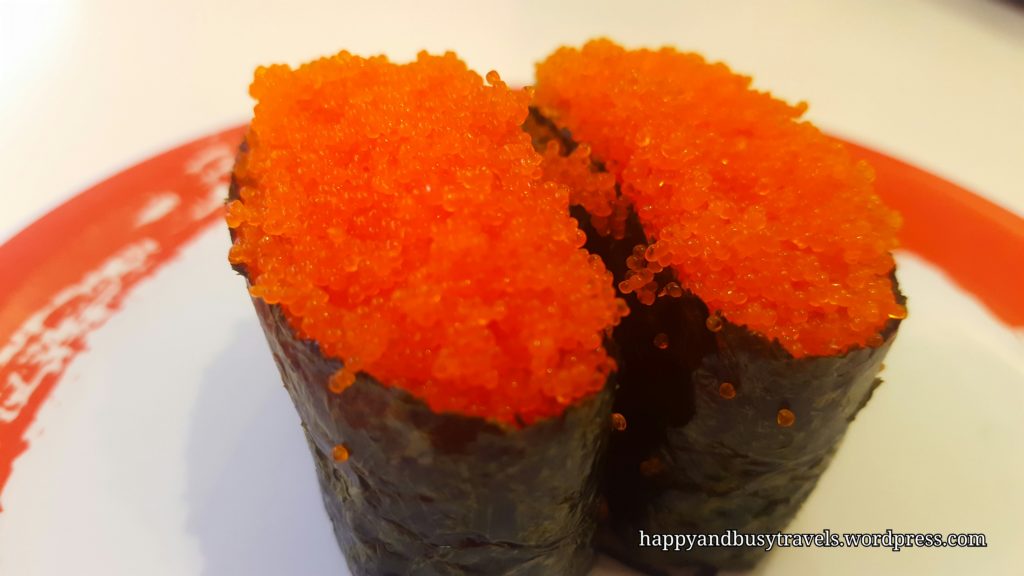 Shrimp Roe (Php90)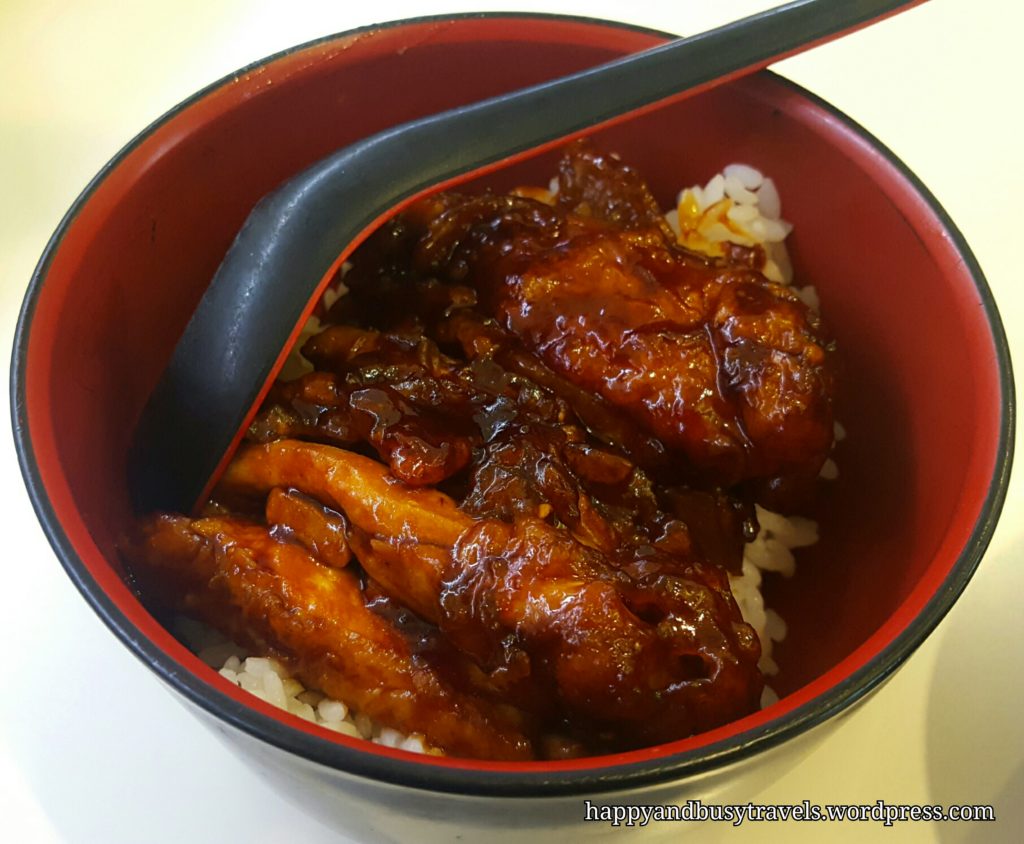 Chicken Teriyaki Don (Php220)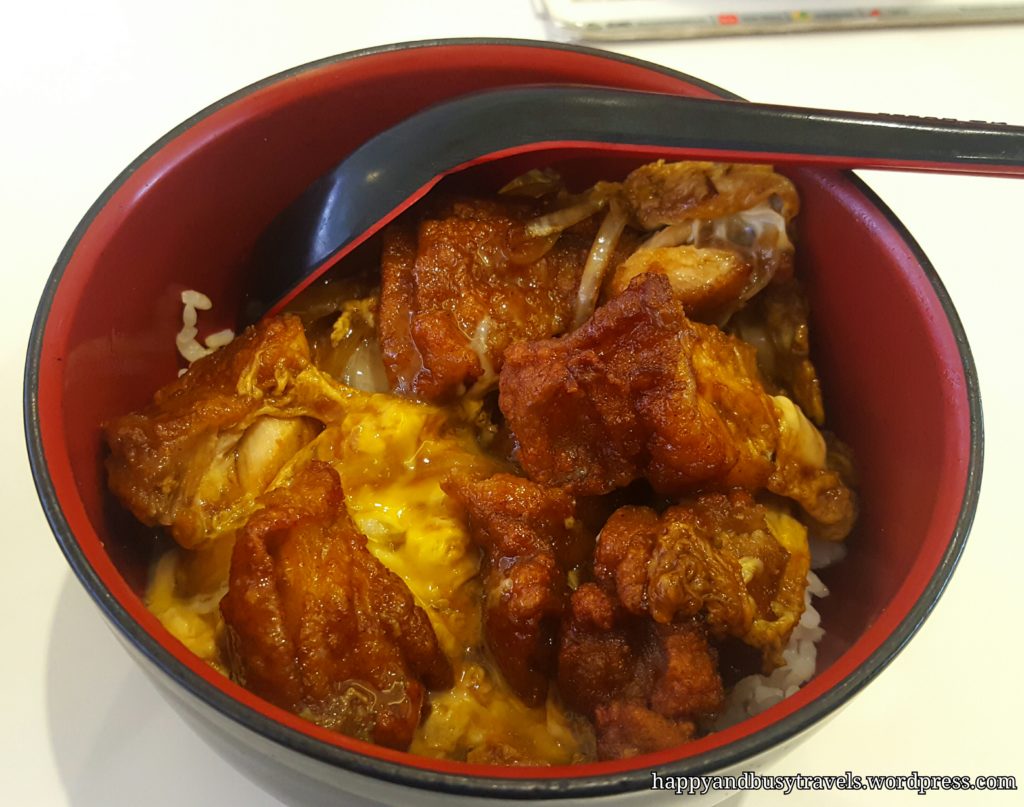 Oyako Don (Php220)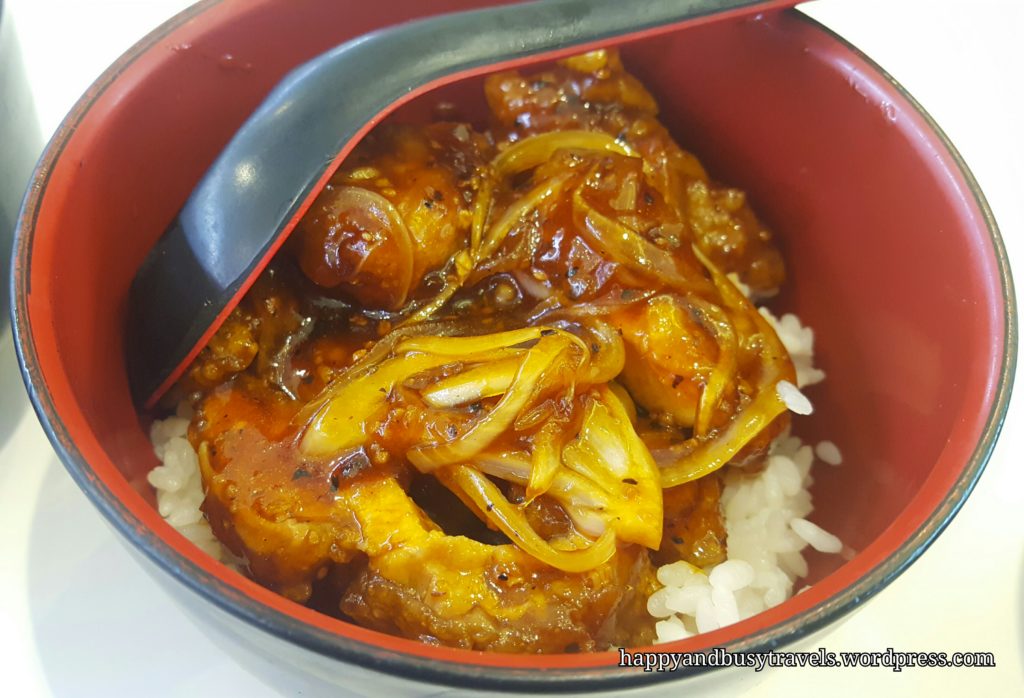 Black Pepper Chicken Don (Php220)
If you are ready to pay, just press the Bill button on the tablet. It is located at the lower right, and beside the "View Bill" button. Your bill will be given to you immediately.
The experience in eating in the restaurant is different. You can take your order on your own, encoding it through the tablet, and having it delivered to you by a train. The service is also great, they will assist you well and respond to your need.
Notes:
They serve house water, and you can make your own tea
There is a service charge around 8%
They accept credit card or cash payments
Their service is superb. Imagine the patience of their staff in teaching people who do not know how to use a tablet hehehehe
Please keep a look at your bill, haha it is easy to place too much orders because you enjoy ordering.
Keep a track on the status of your order. In our case one sushi's status is "delivered" but it is not yet served.
Happy and Busy's Smiley
Food  

Location 

Ambiance 

Value for Money

Service  

Happy tummy!!