They said love is sweeter the second time around. That was also the case for the Hello Kitty Run Manila! The Hello Kitty themed fun run was again held in Manila last September 30, 2018, in Festival Mall, Alabang.
Even though I am not a runner, I am a Hello Kitty lover, so I will never miss this one.
Together with Busy we went to the fun run! Busy is a very supportive boyfriend, so even though he has to wear the Hello Kitty shirt, he went on and supported me ?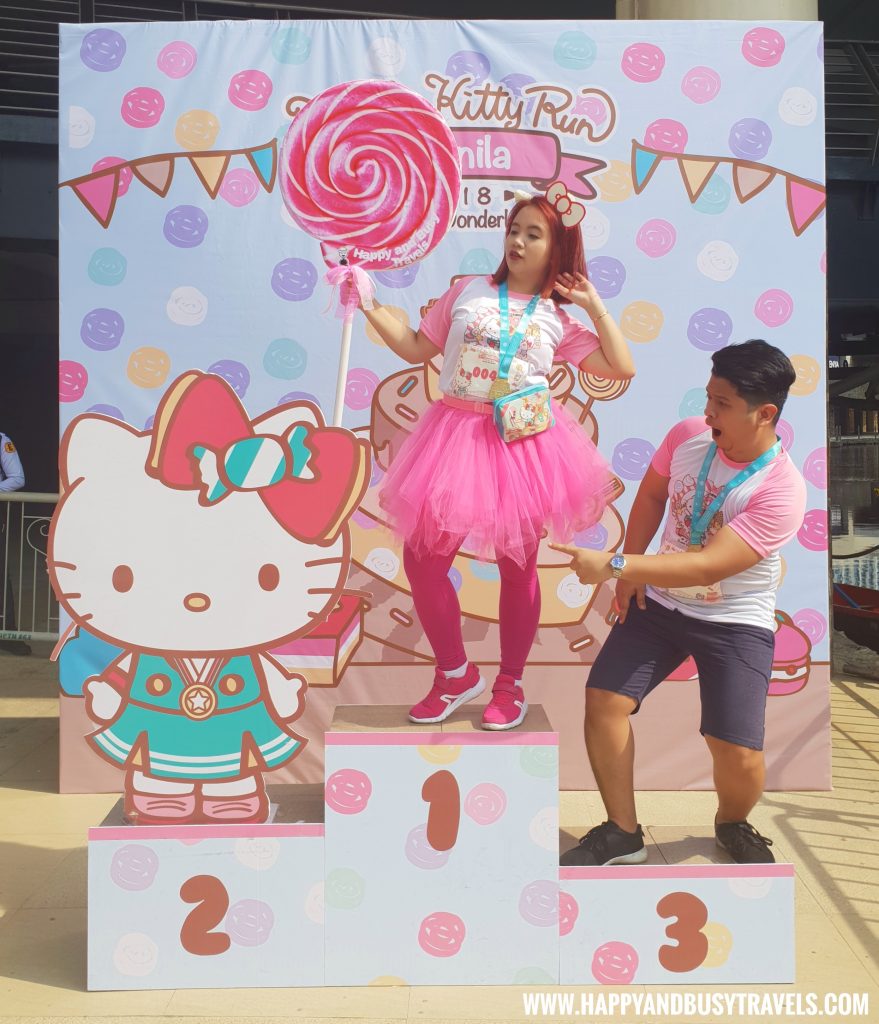 Start of Hello Kitty Run Manila
We were late for the gun start, we were supposed to run with the first wave, but we arrived in Festival Mall just before the gun start of the second wave. Well… we were also late for the gun start because I forgot my head band in the car and I HAD to go back haha. Yes! I will not run until my outfit is not complete haha.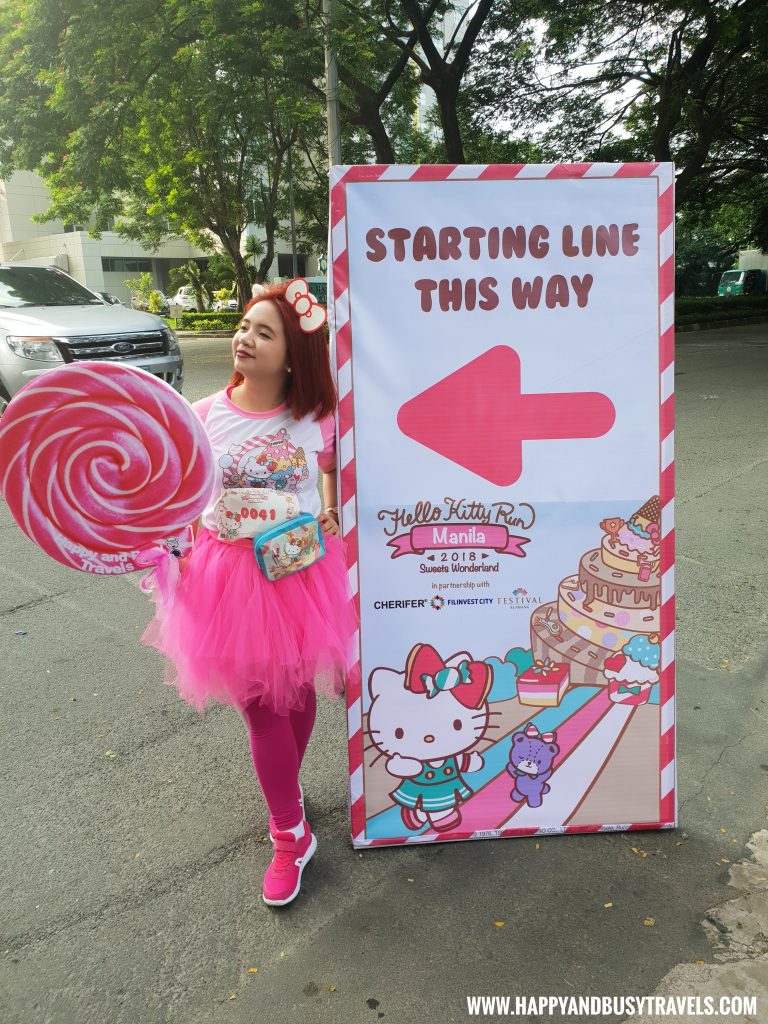 So we just started to run by ourselves.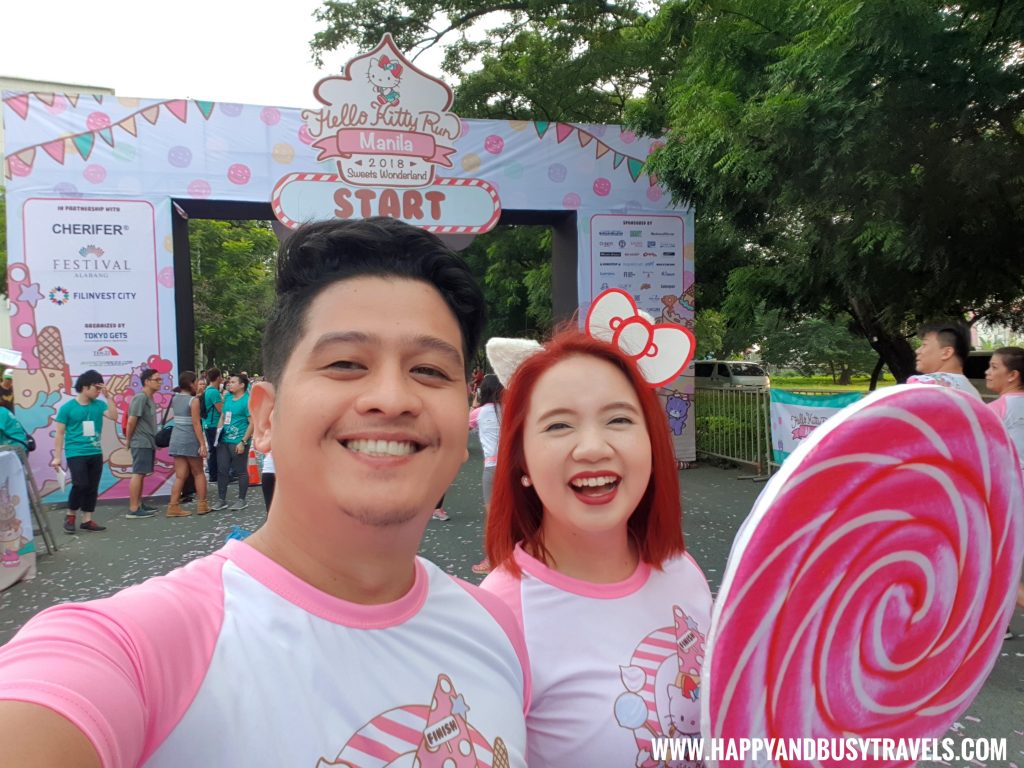 There were still a lot of people at the 1 KM mark, so I think we were not that late haha.
We only have our phones because it's hard to run with a camera 🙂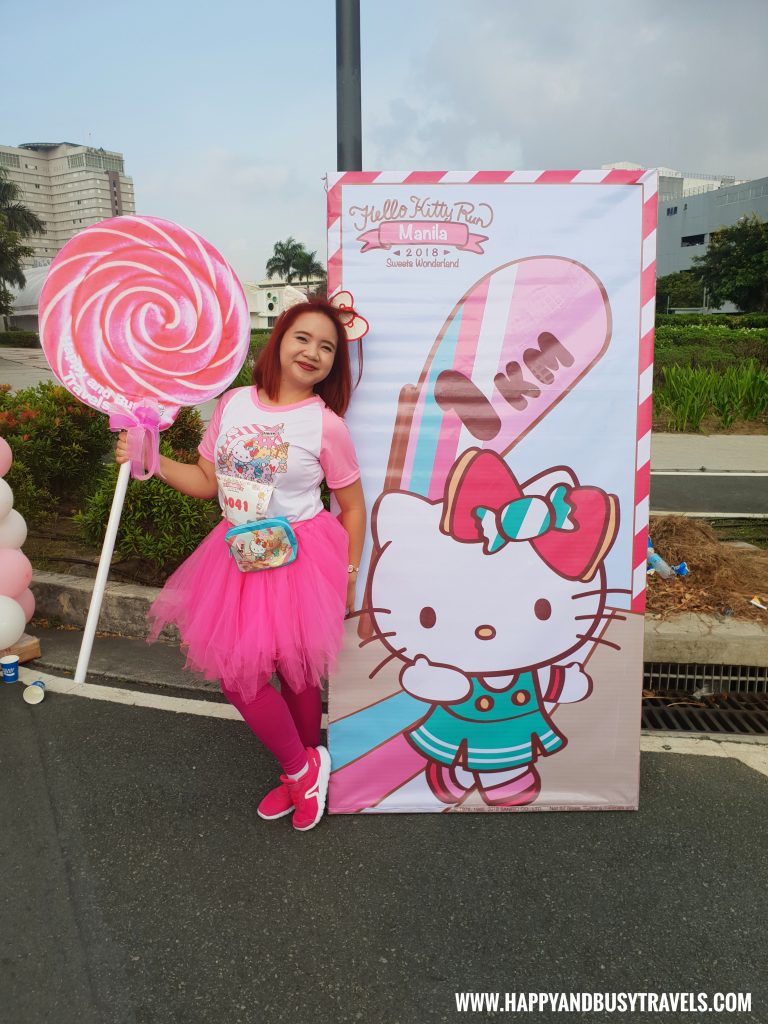 We also did not bring our tripod because it will also be hard to run with a tripod haha. So if we want to have our pictures taken, we should ask someone to take ours.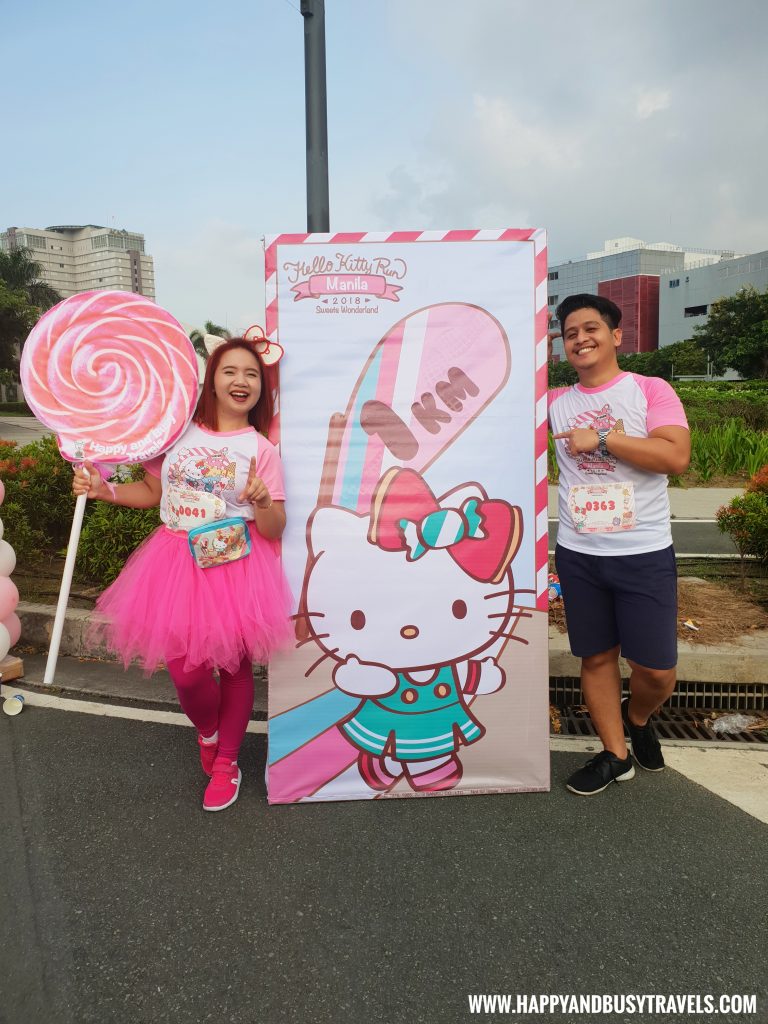 Freebies
There were several freebies and giveaways in the run.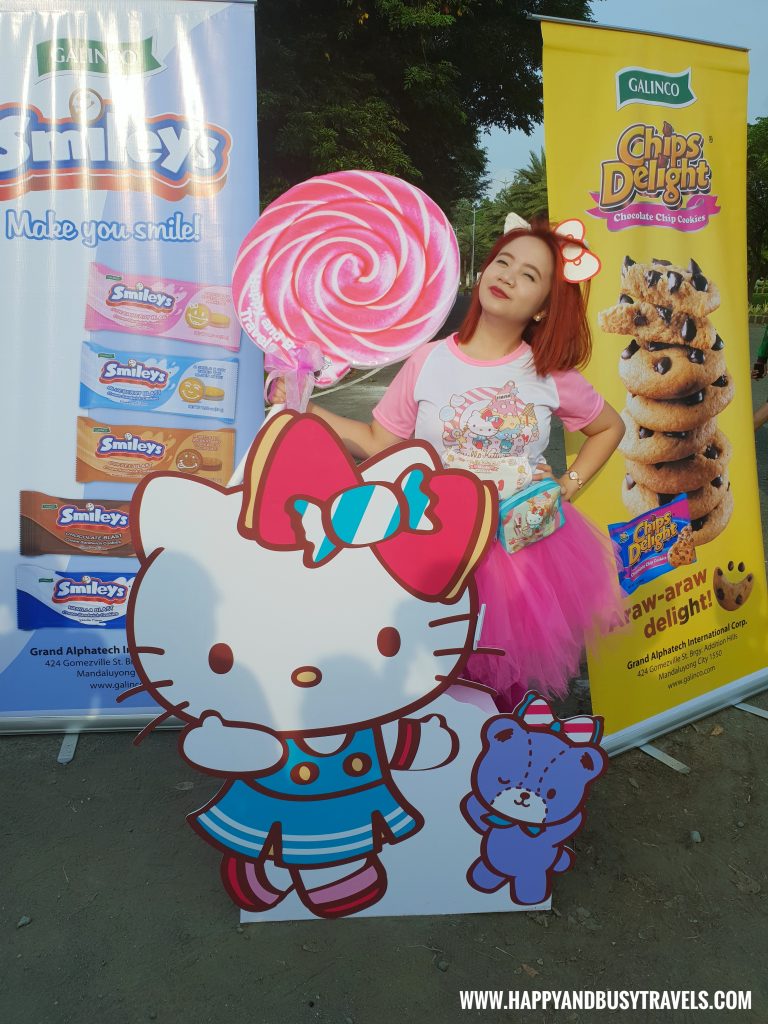 It includes water, Pocari sweat, etc. I just forgot to take a photo of the actual giveaway haha, but here is one of the booths. It was also hard to take a photo of a booth if there were a lot of people.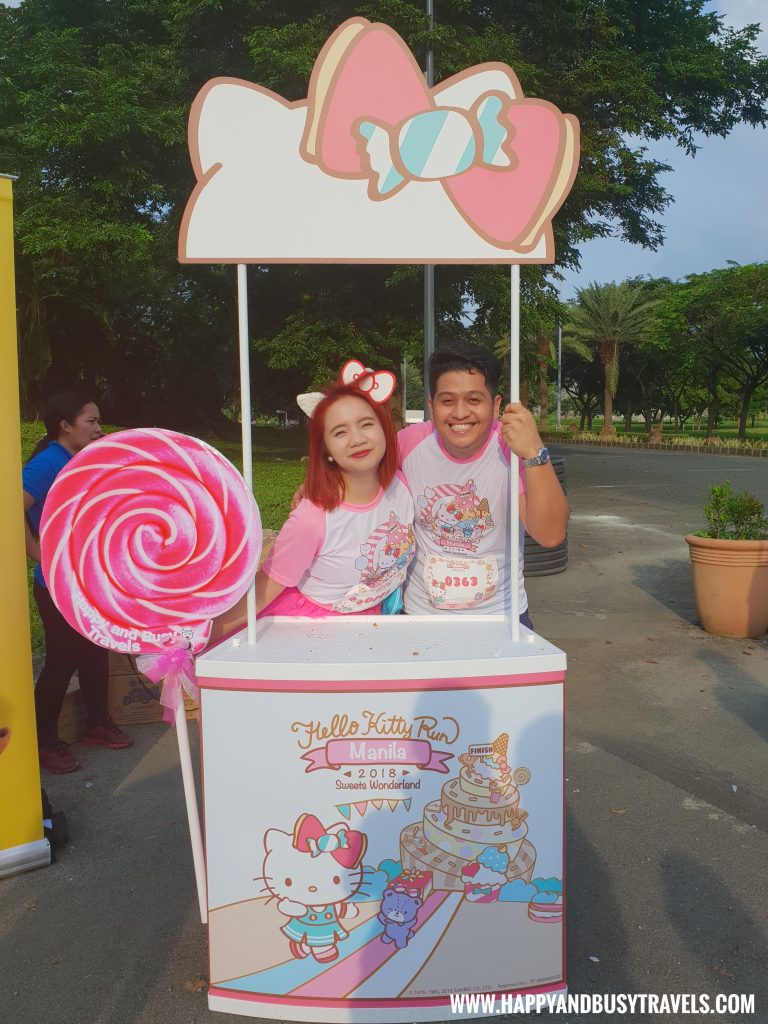 Standees and Signage
There were also a lot of standees and signage great for photo taking.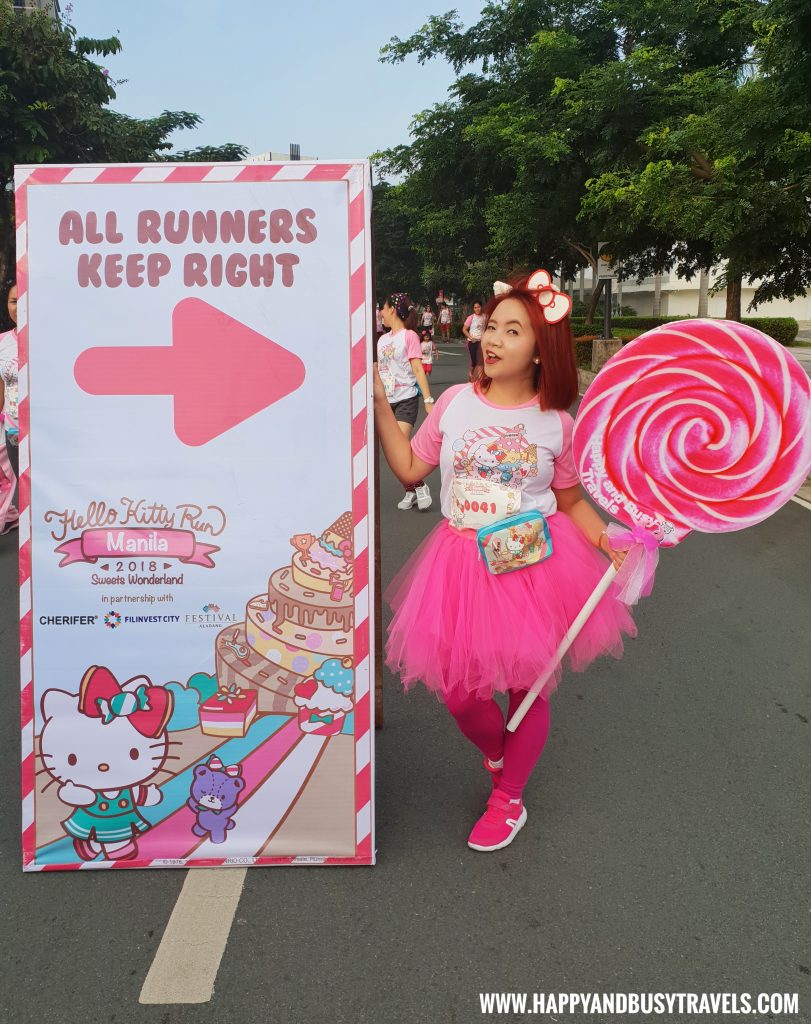 There were long lines in most of the signage and standees so we just skipped them haha it will take us 5 hours to finish the 5KM run if we will take a picture will all of the standees and signage.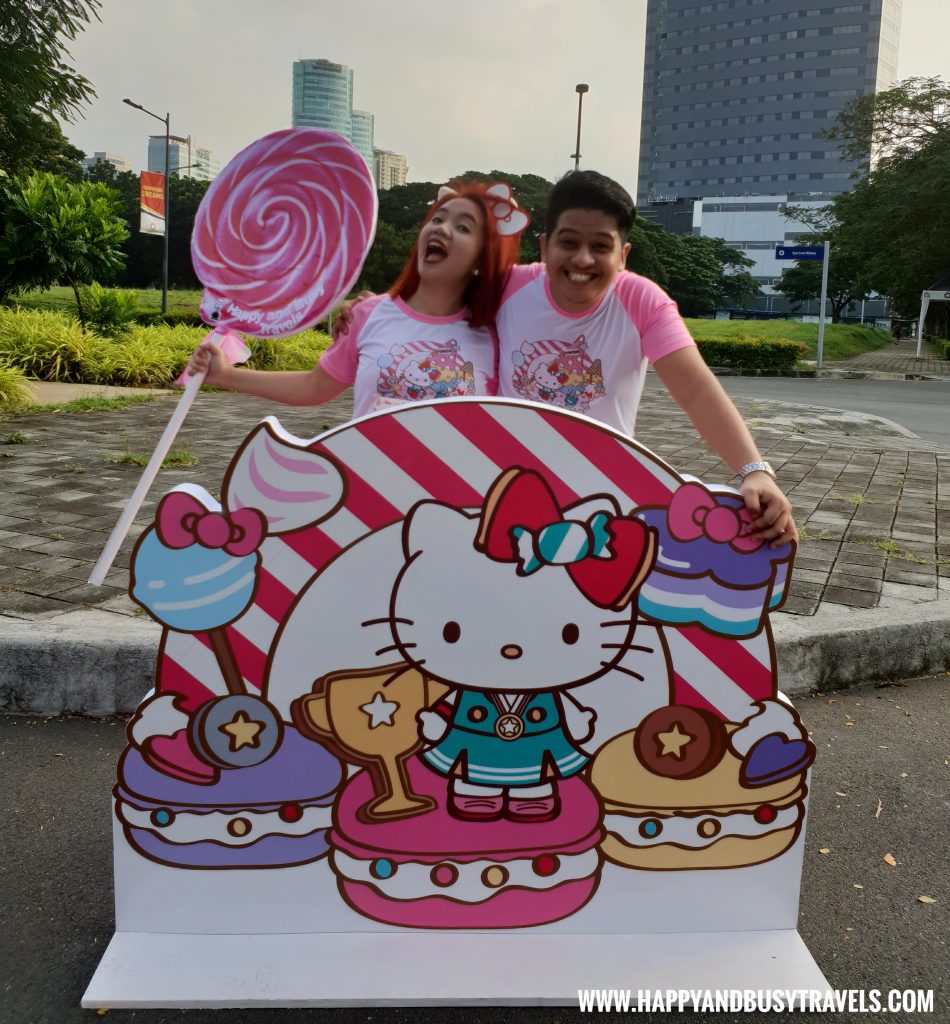 Dessert Museum Representative
There were representatives from the Dessert Museum. Of course they were in dessert costume 🙂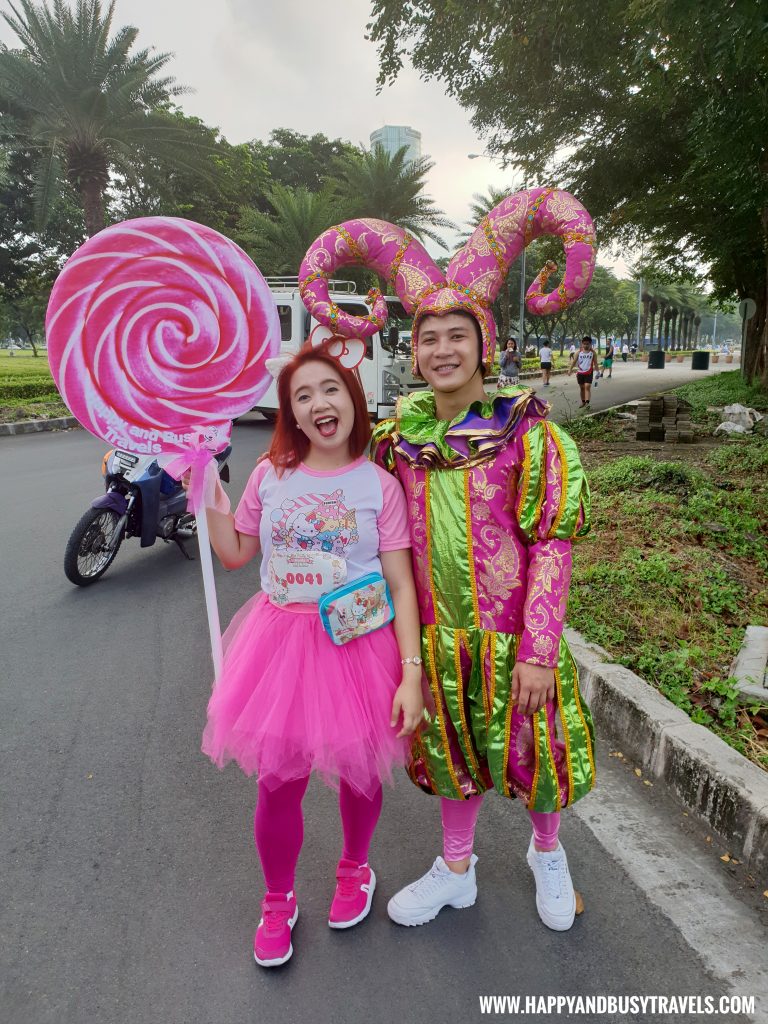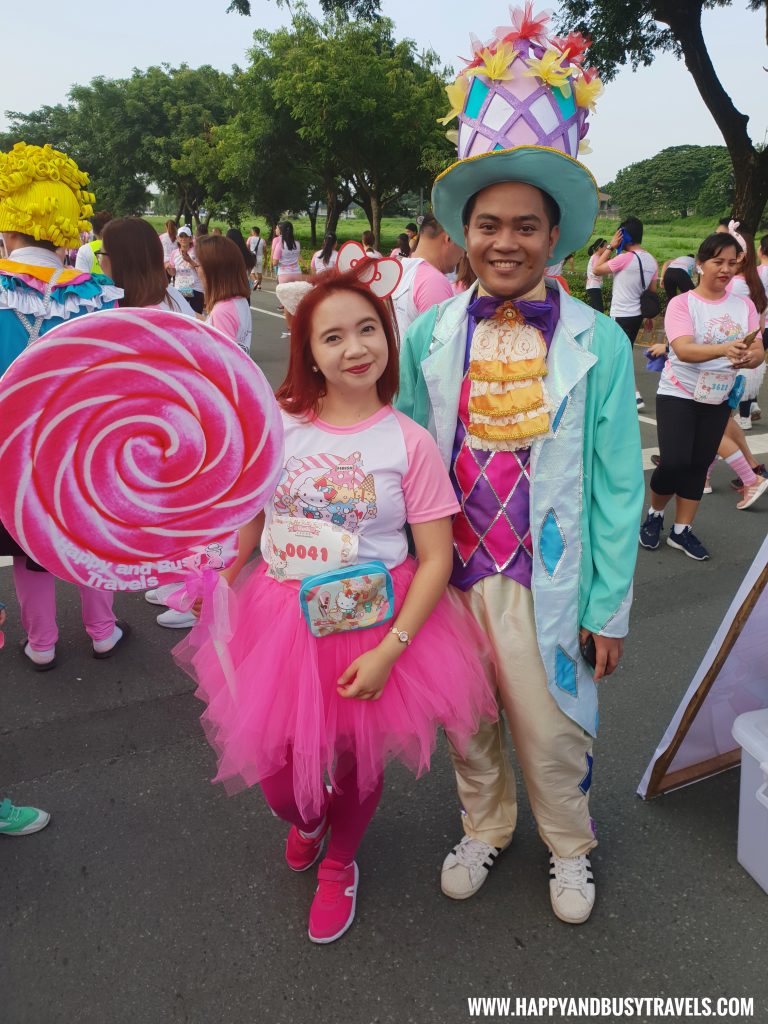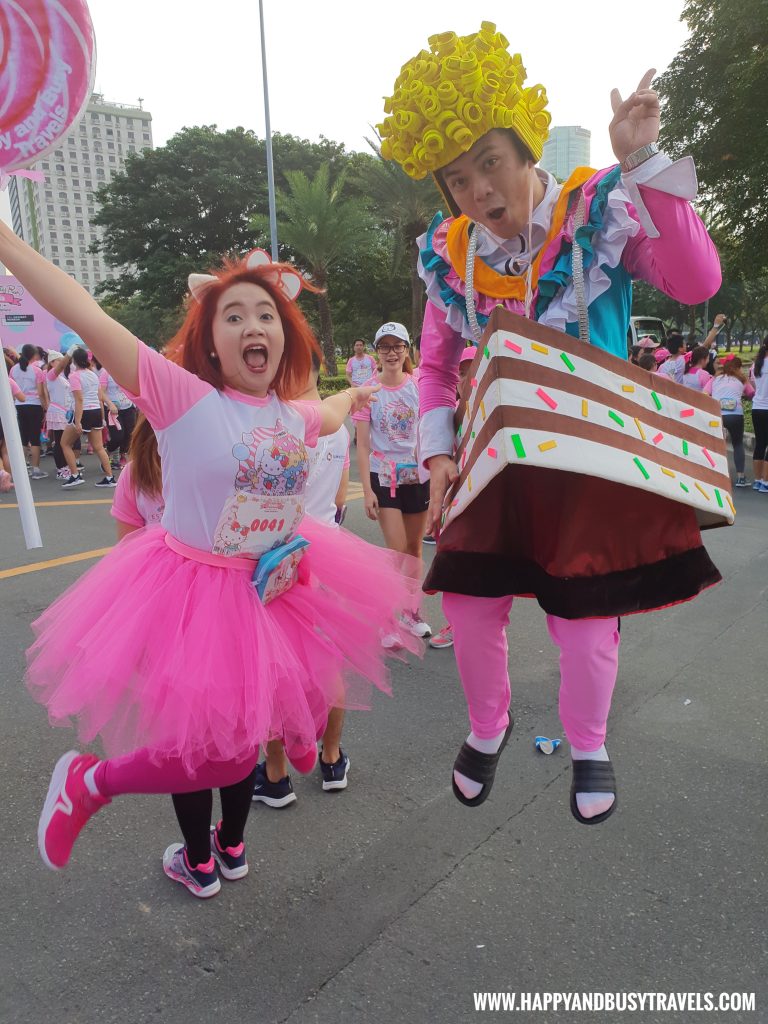 Finish
Not long enough we finished the race! After all it's just 5KM hahaha. We wanted to take a good picture in this tarp, however the line was TOO long… it was like 200M haha I think? So we just had our selfie… while covering the person at the tarp ?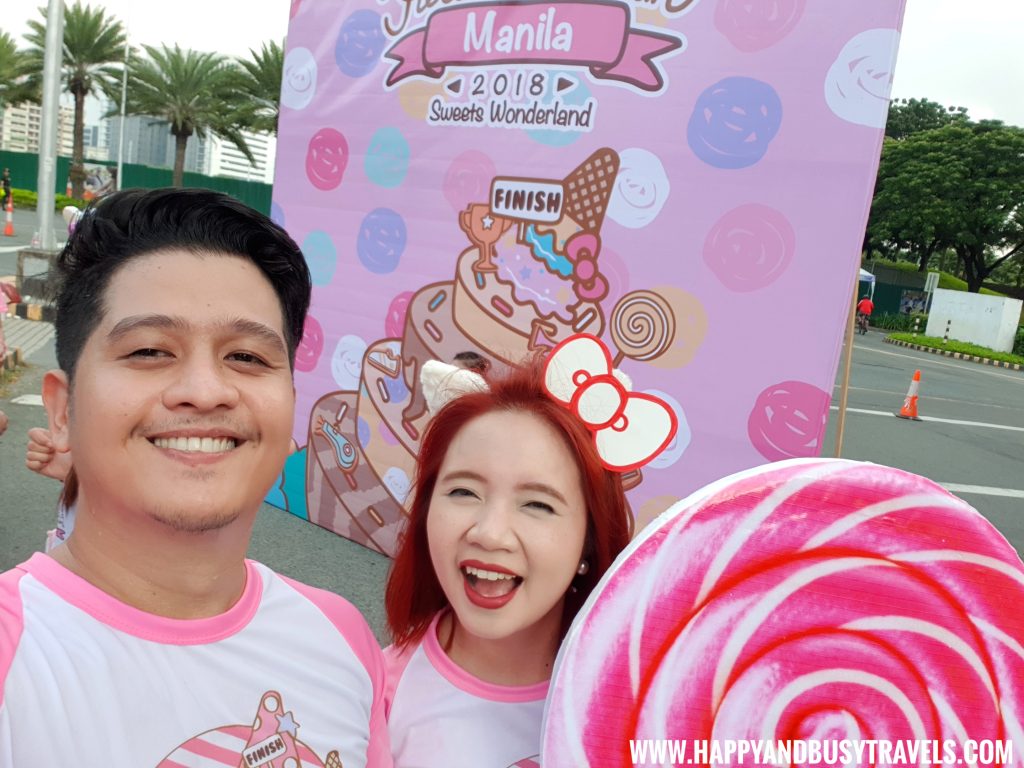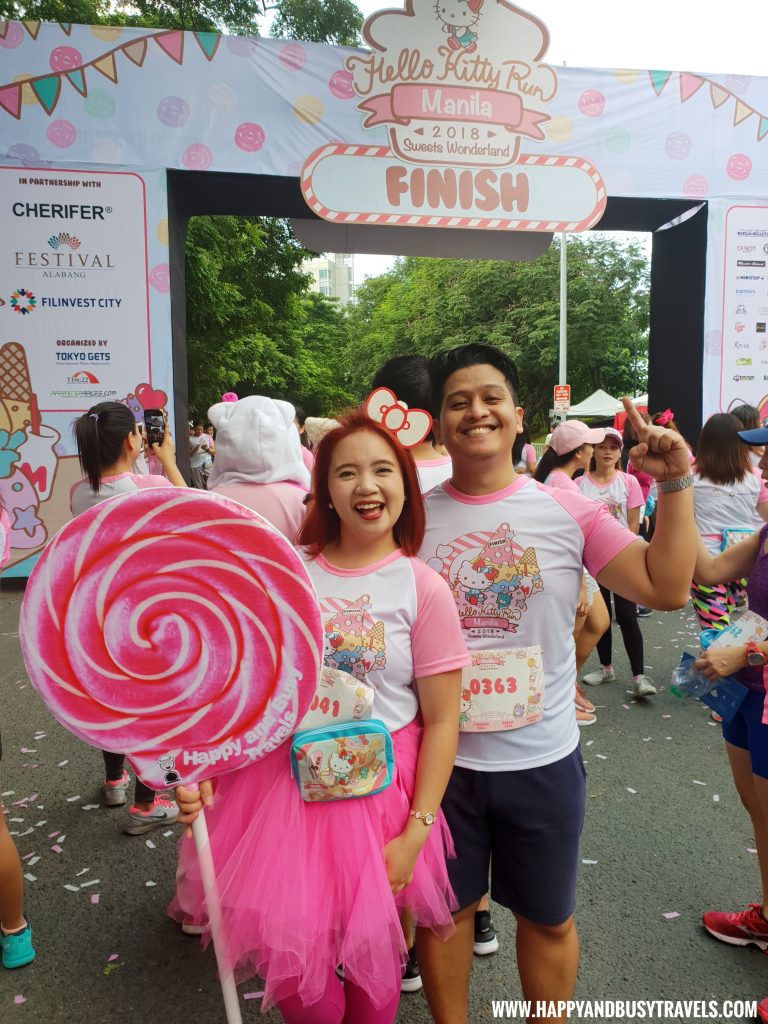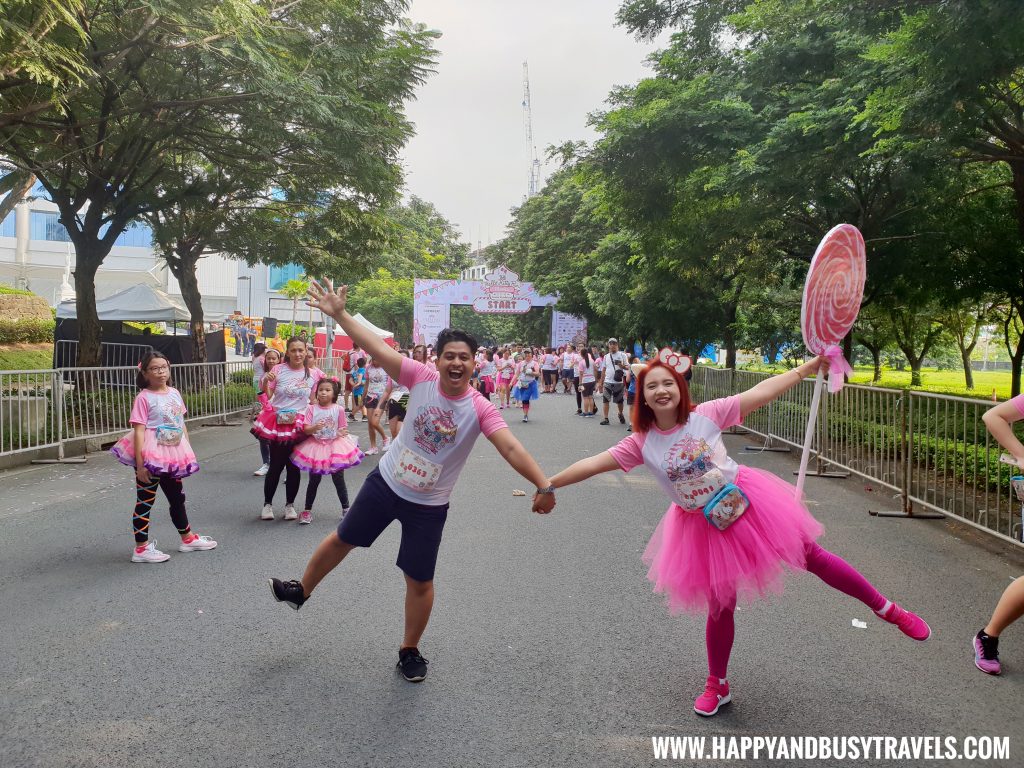 Program Area
After the run we went near the stage. There were still activities and raffles prizes.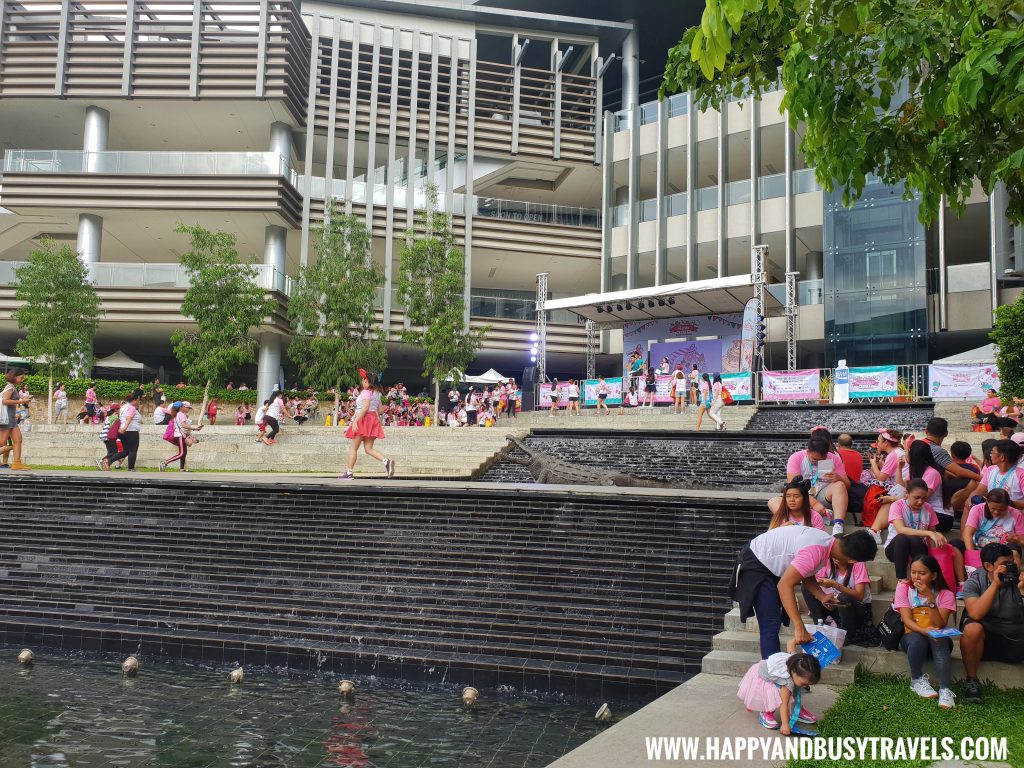 It looks like there were no people, but the reality is the place was jam-packed with people!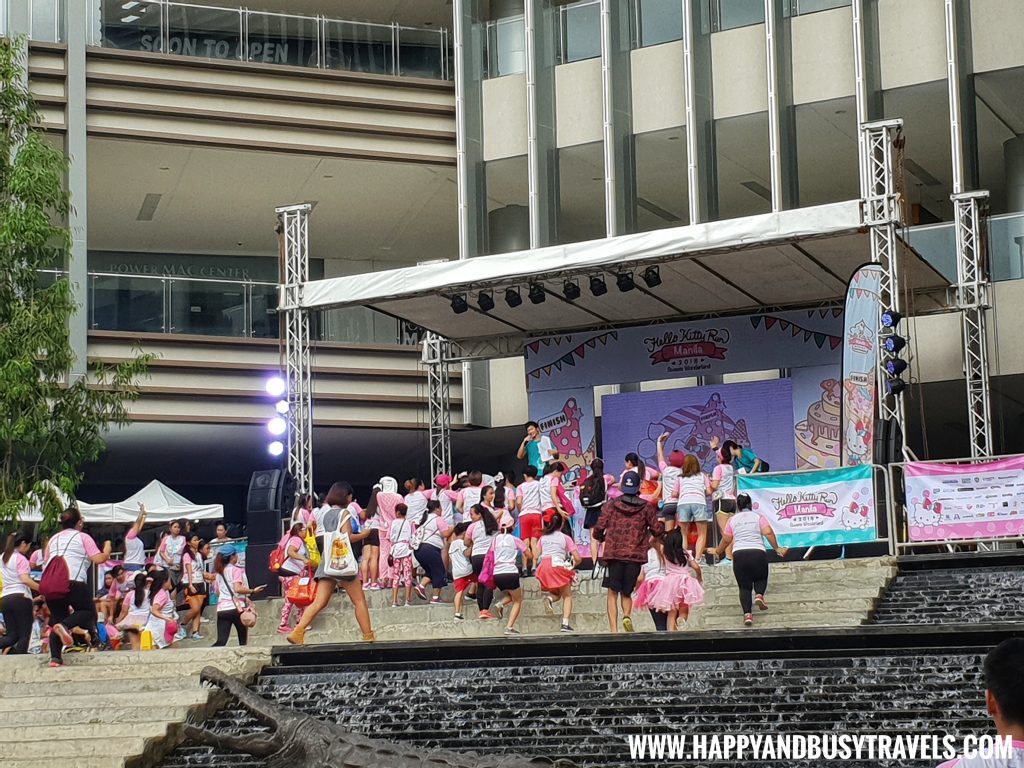 The hosts also called some people to take a selfie with Hello Kitty… luckily I was one of them 🙂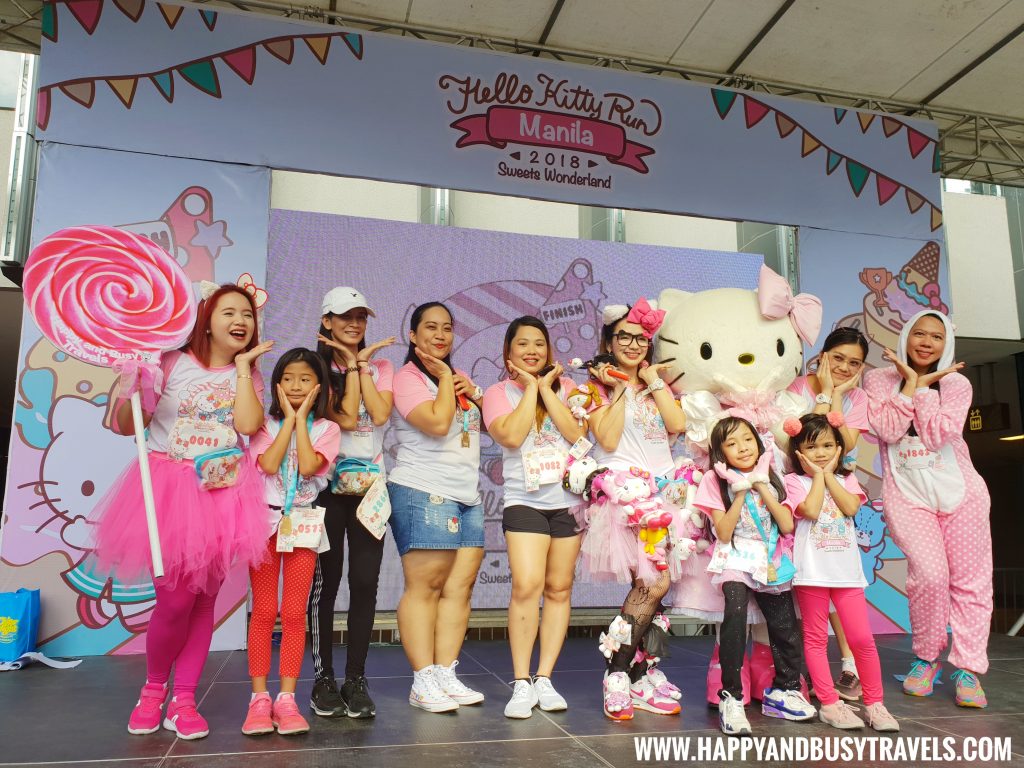 I had my picture with the Hello Kitty mascot.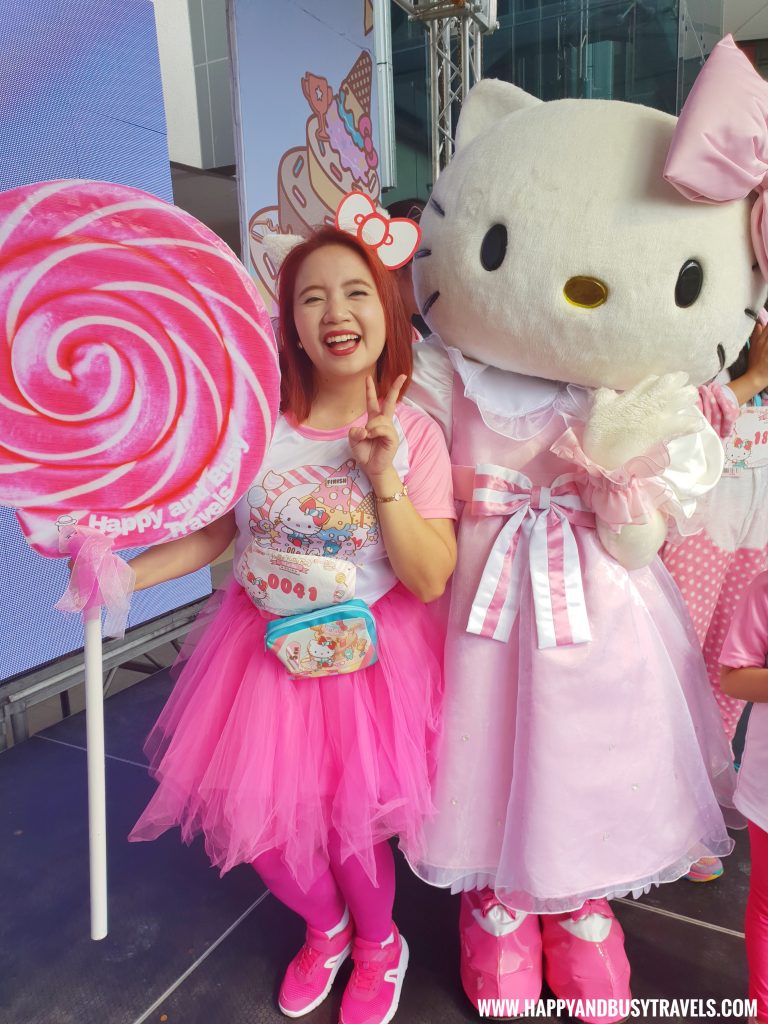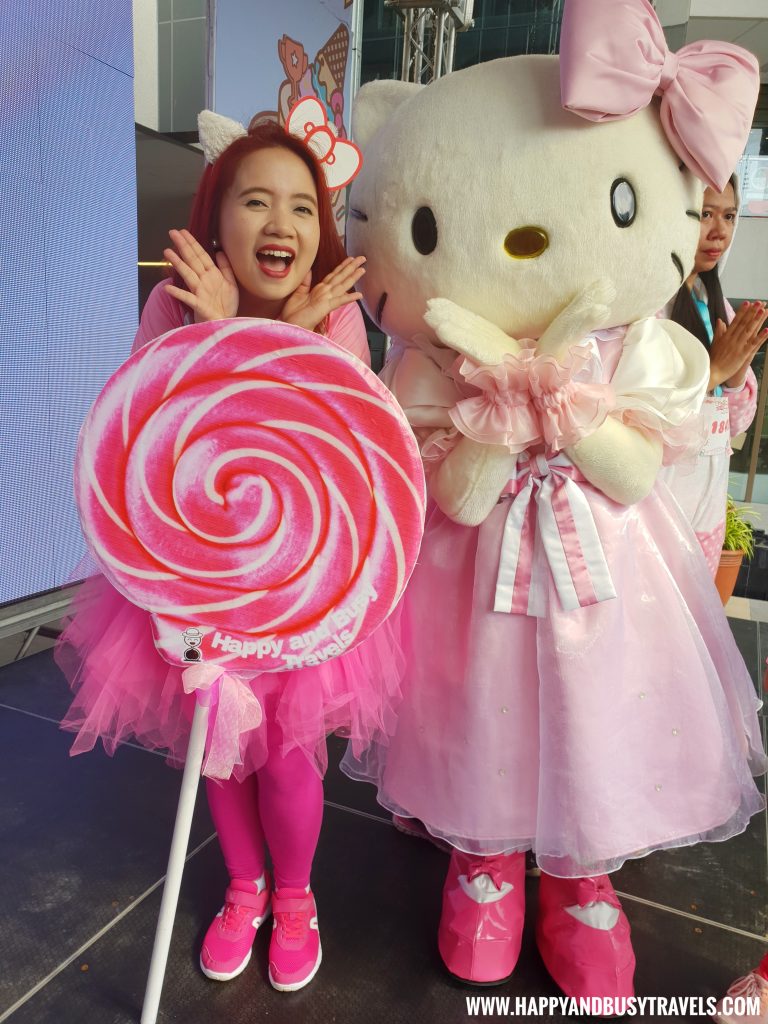 There were also a lot of booths with freebies in the event area. Islander was one of them.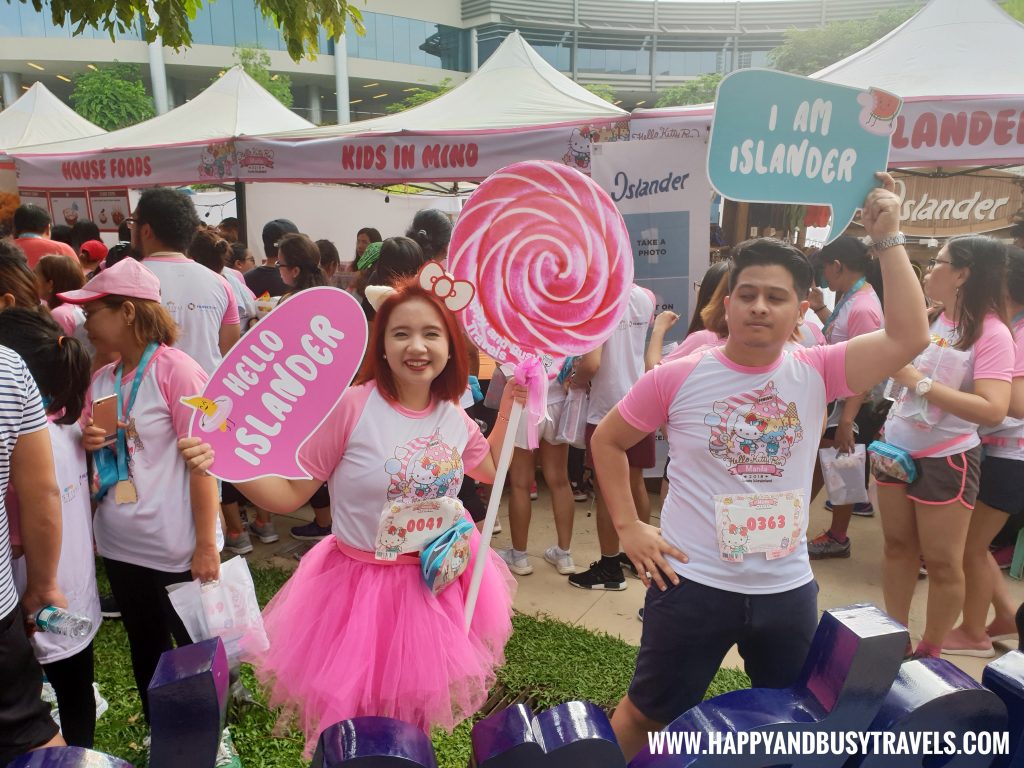 Busy wanted to look fierce and I wanted to look cute… did we achieve them? HAHA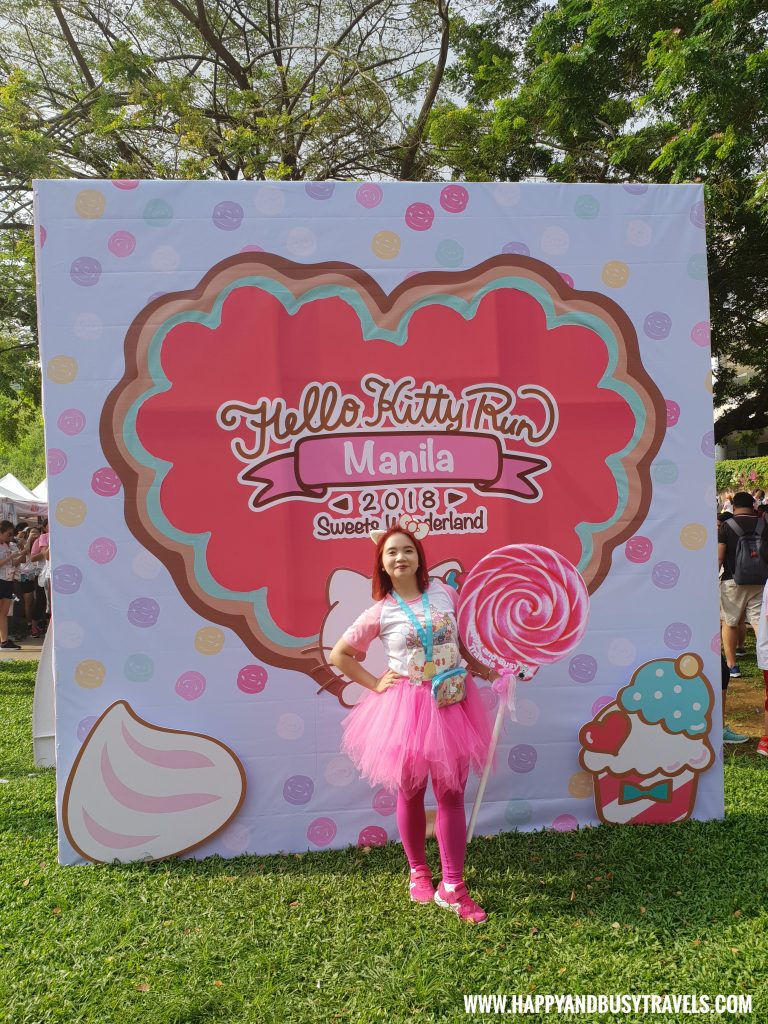 AHA! More photo opportunities!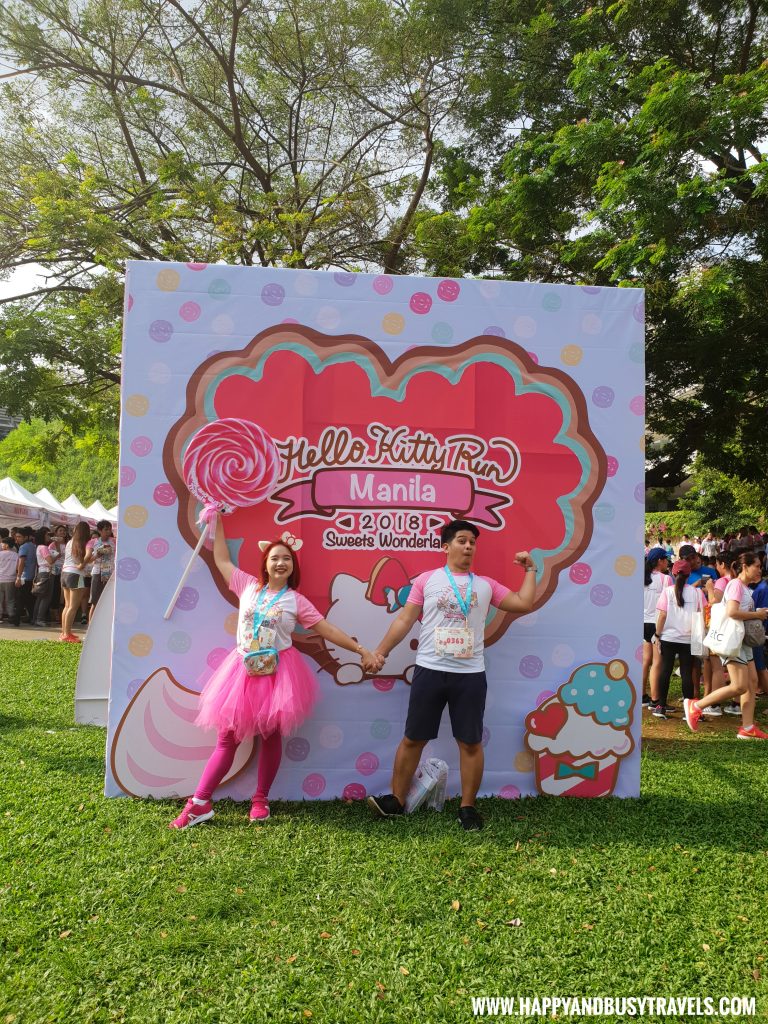 The plastic bags below Busy were the freebies that we got 🙂
Friendly People
Busy say one of his friends in the event.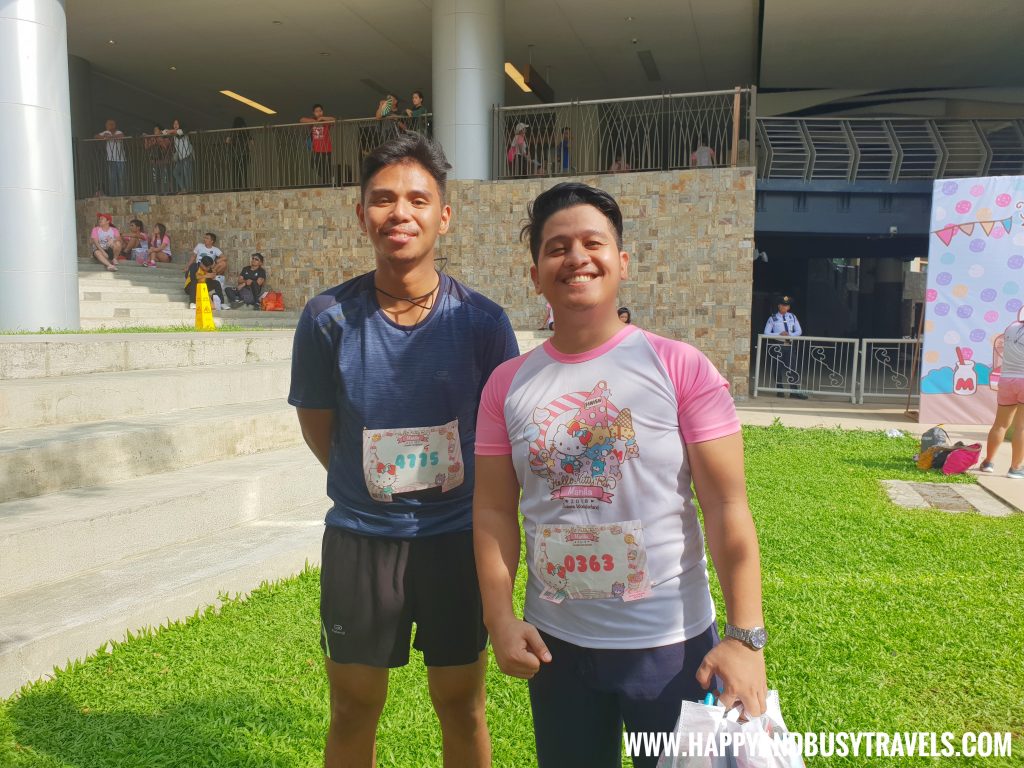 Me… I saw some lollipop supporters haha ? Yes a lot of people wanted to take a picture of my lollipop. So here were some of them 🙂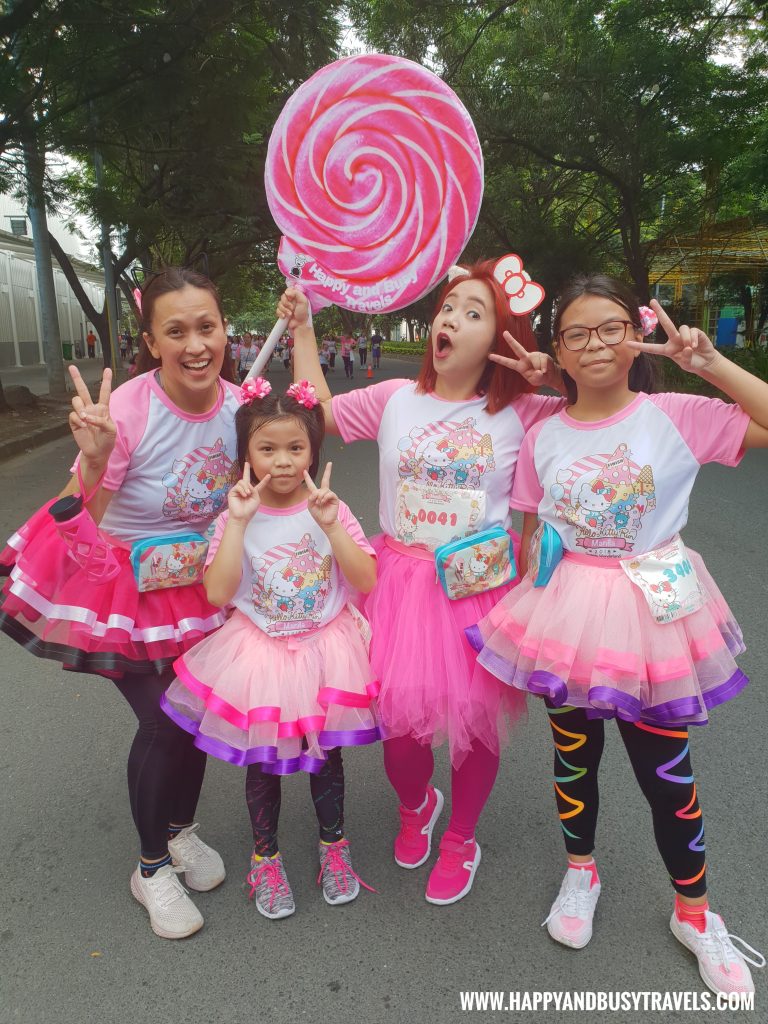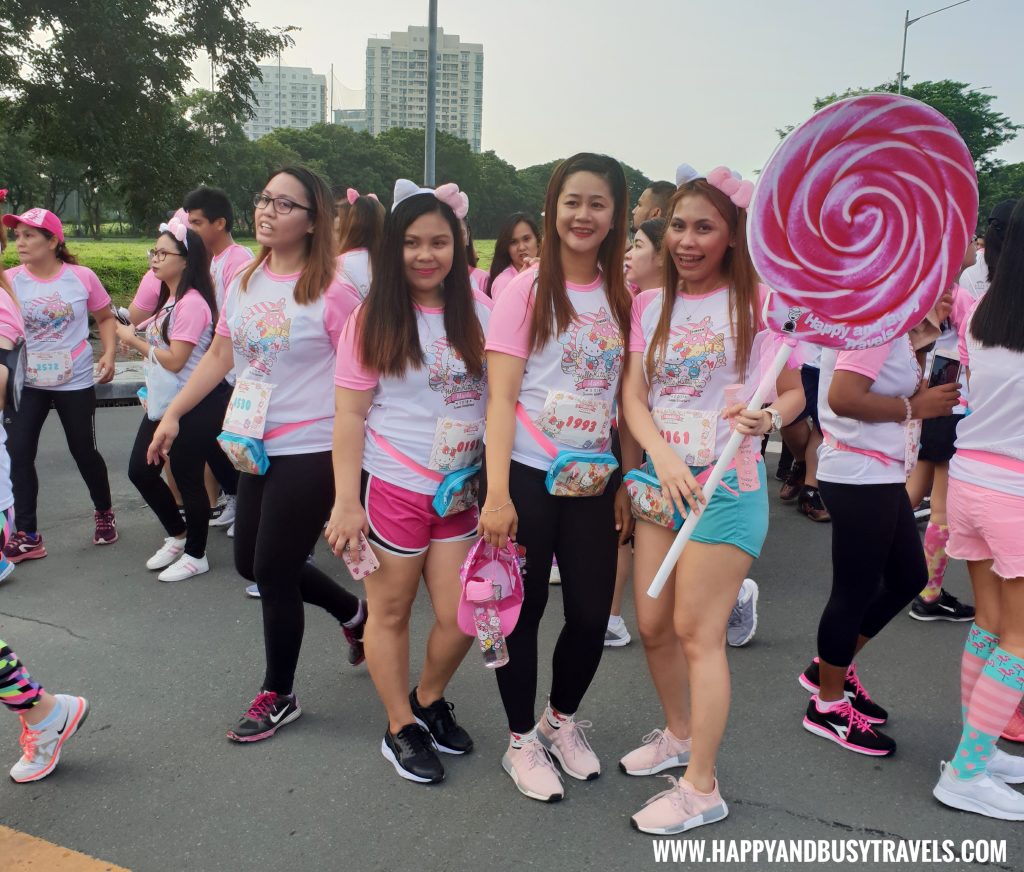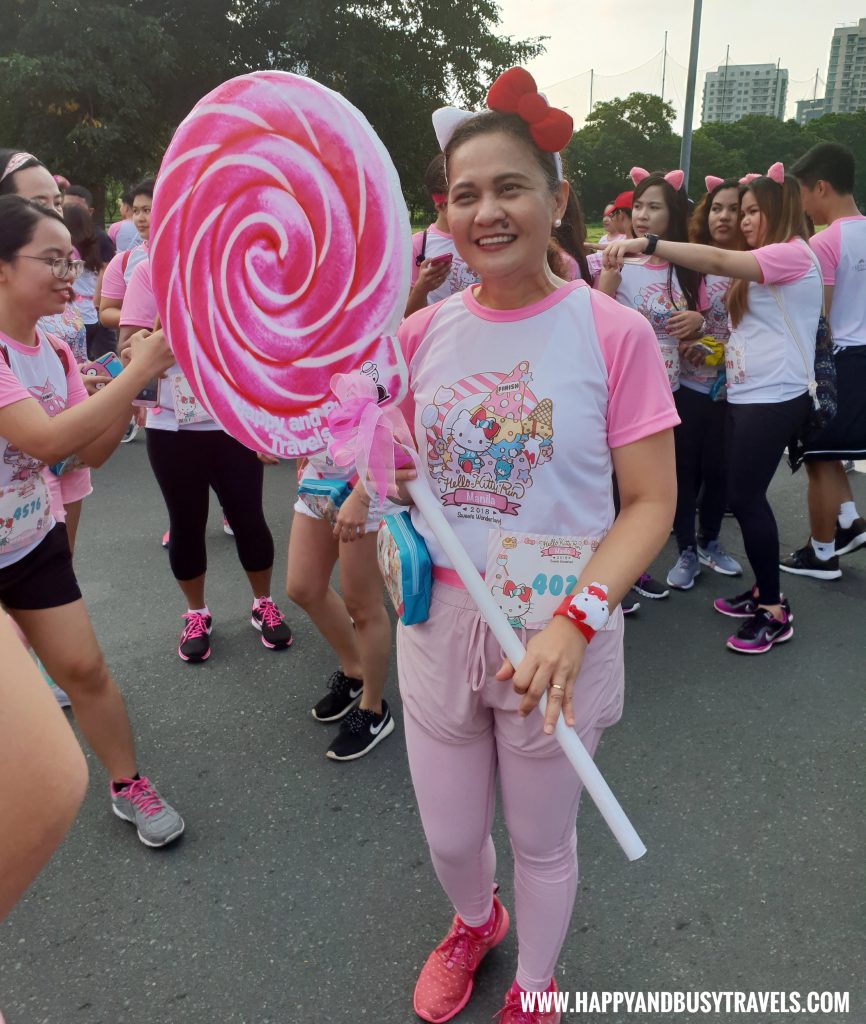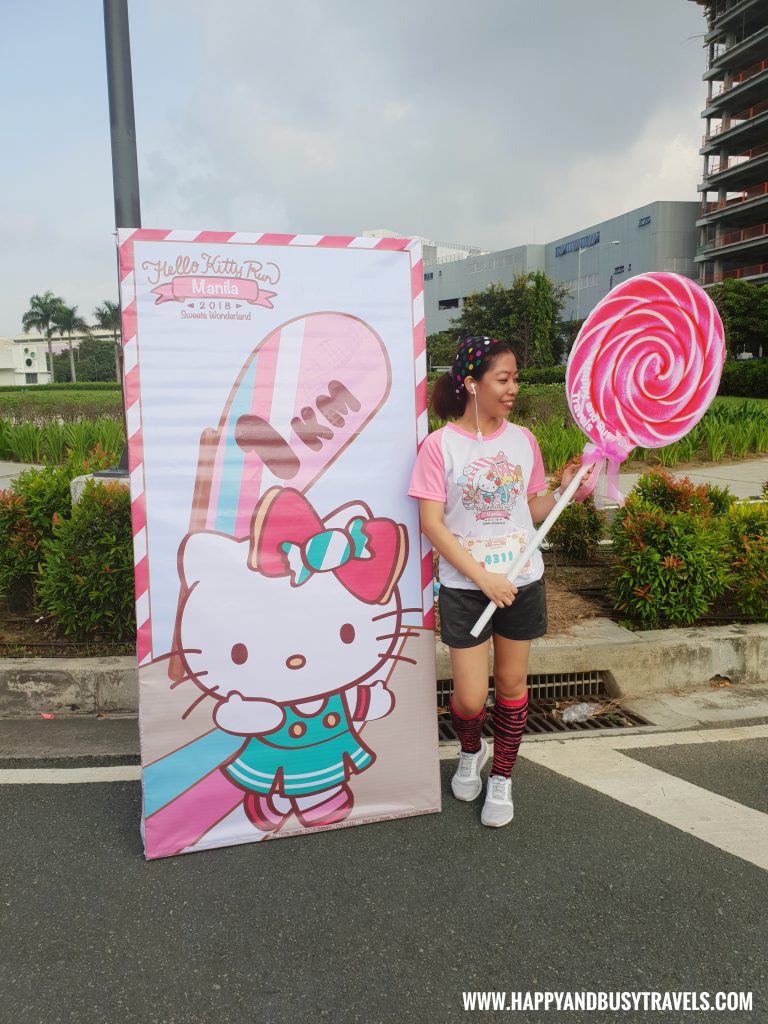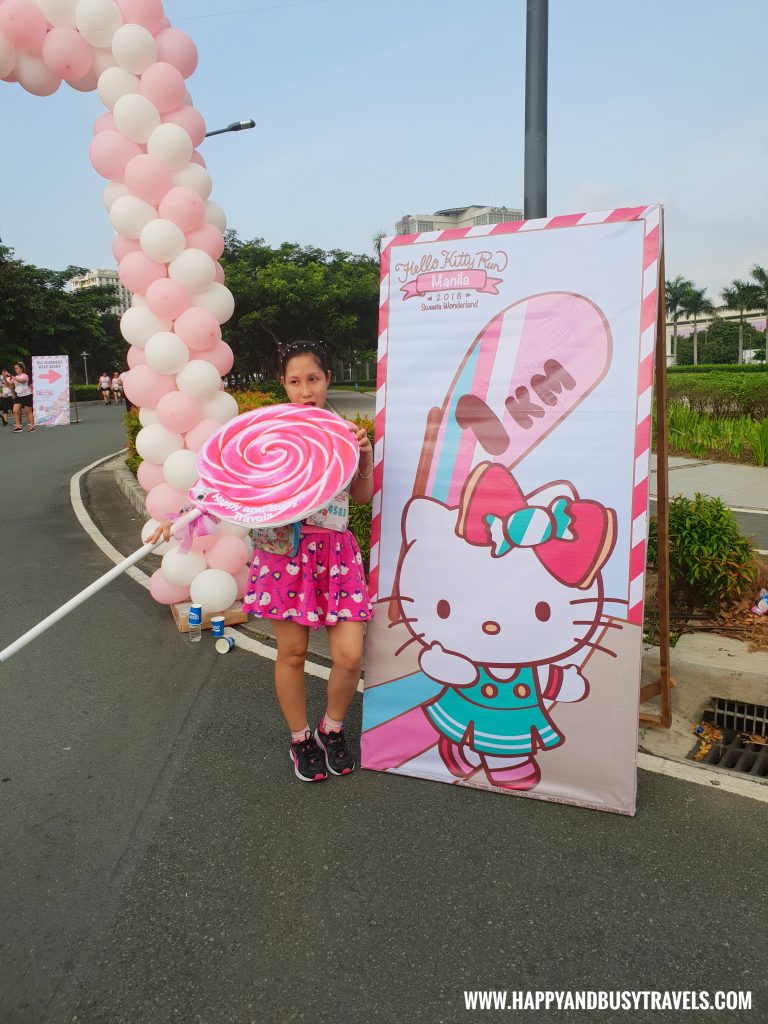 Happy and Busy's Smileys
Location

The area was easy to find, however the actual program area was a bit small for the crowd. In 2017 Hello Kitty Run Manila was held in MOA grounds so there was a huge area for the activities. The booth has a lot of people but the space was enough. This time people had to squeeze in with a lot of people.
Value for money 

As a Hello Kitty lover I will pay whatever it takes just to get my Hello Kitty haha. However the run was a bit pricey for a 5KM run. The race kit was genuine Hello Kitty as the organizers said, but I find it hard to believe them because the stitches in the shirt were not good.
Fun

Busy and I had a lot of fun.