Every visit to a place will not be completed unless you tasted their authentic cuisines. So when we visited Batanes, we ate at Hiro's Joy Cuisine and Catering Service. Eating here is included in our tour package, but we loved the restaurant so much that we even invited our friends to eat with us in the restaurant.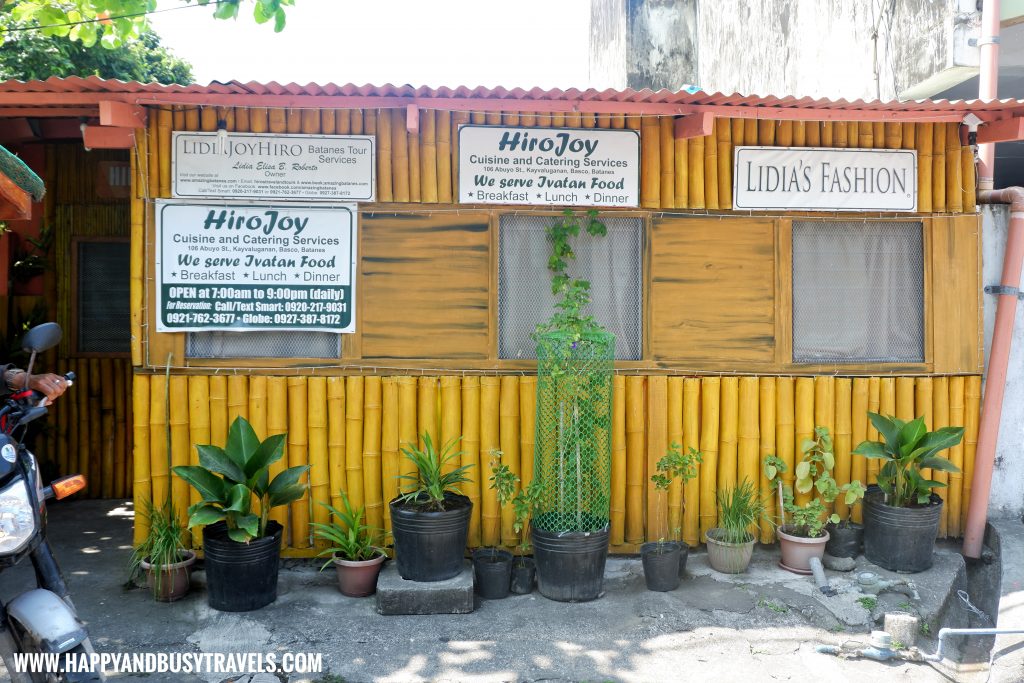 Contact Numbers: 0920 2179031 ; 0921 7623677 ; 0927 3878172
Operating Hours: 7:00 AM – 9:00 PM
Address: Abad St., Basco Batanes
Google Maps Link: https://goo.gl/maps/kFchRCVRbQM2
The restaurant is owned by Ms. Lidia, Hiro, and Joy, who are also the owners of Amazing Batanes Tours.
Inside the Restaurant
The restaurant looks the usual house in Basco.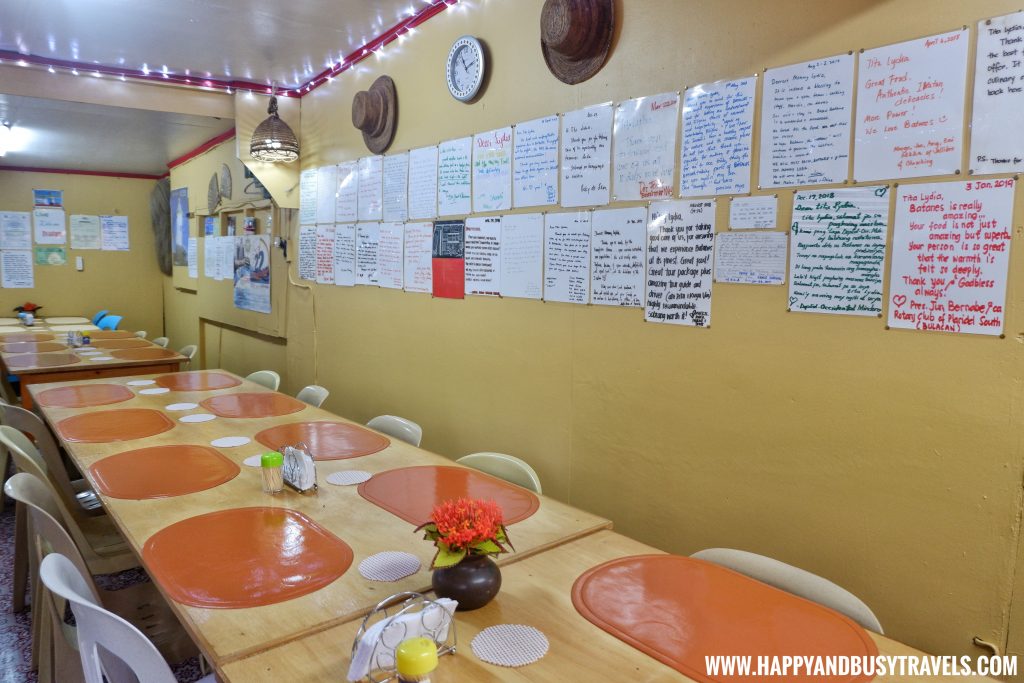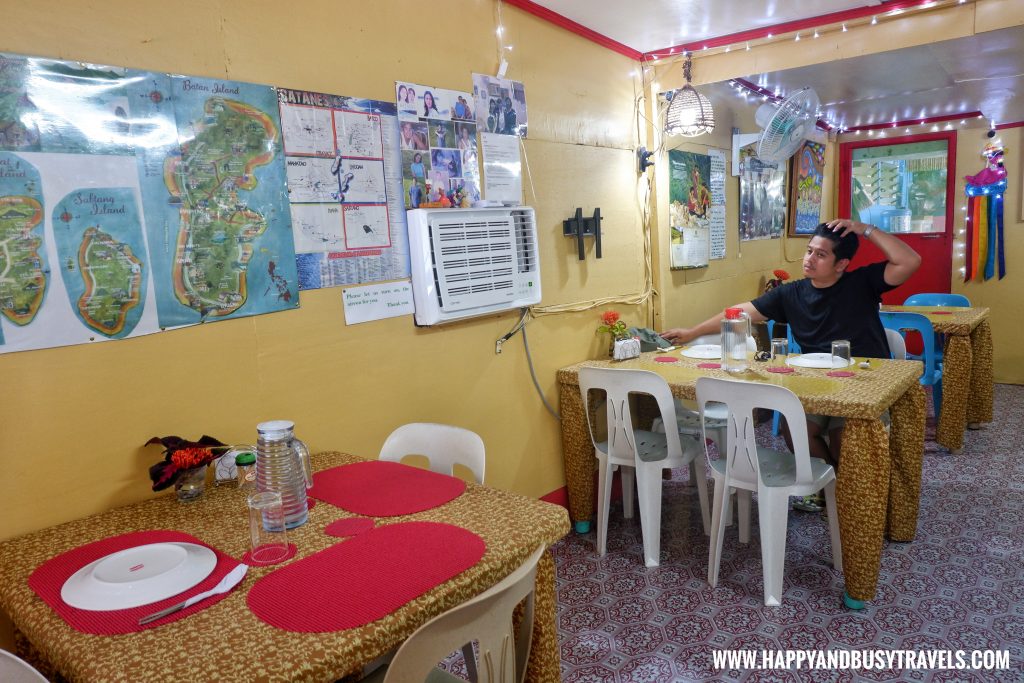 But it was more personalized because it was decorated with the Ms. Lidia's family pictures, and the letters from their past guests.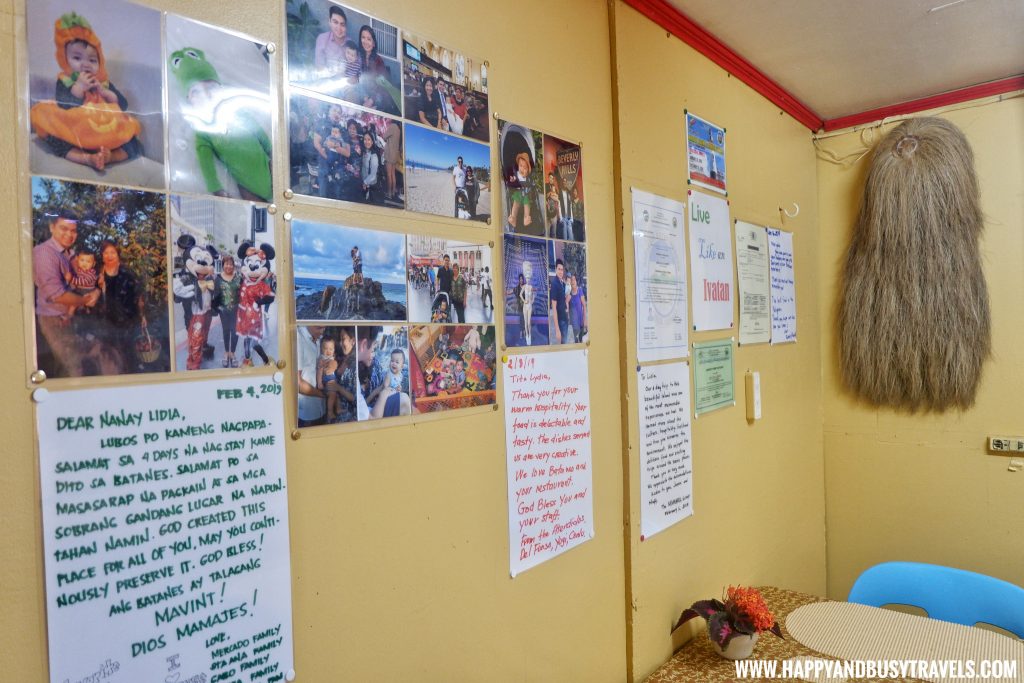 They also have a hand washing area which compliments the homey vibe of the area.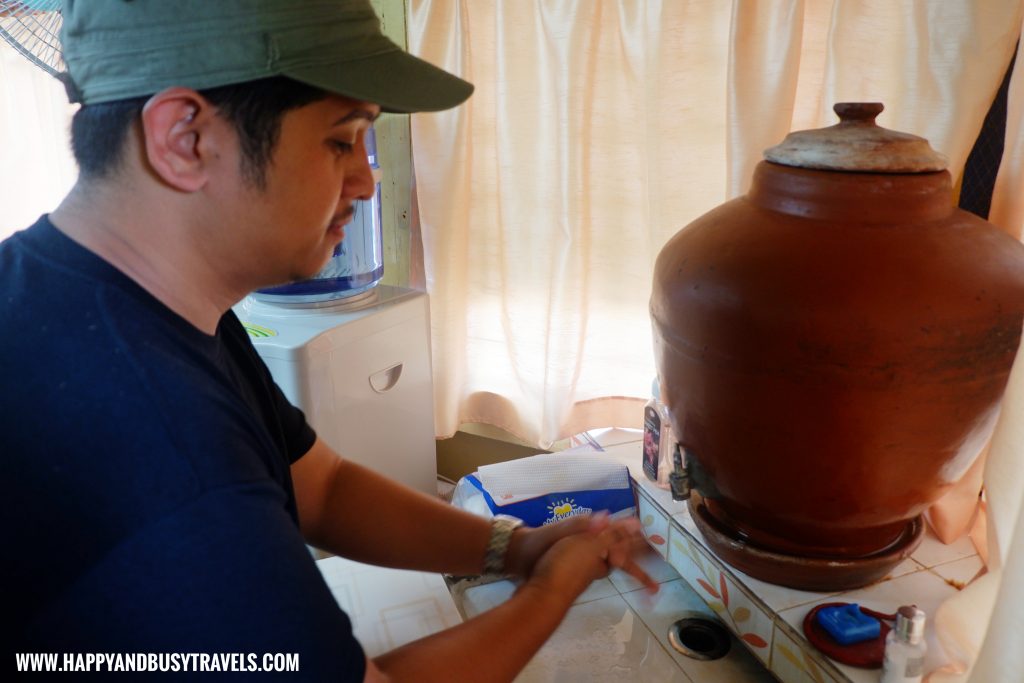 Menu of Hiro's Joy Cuisine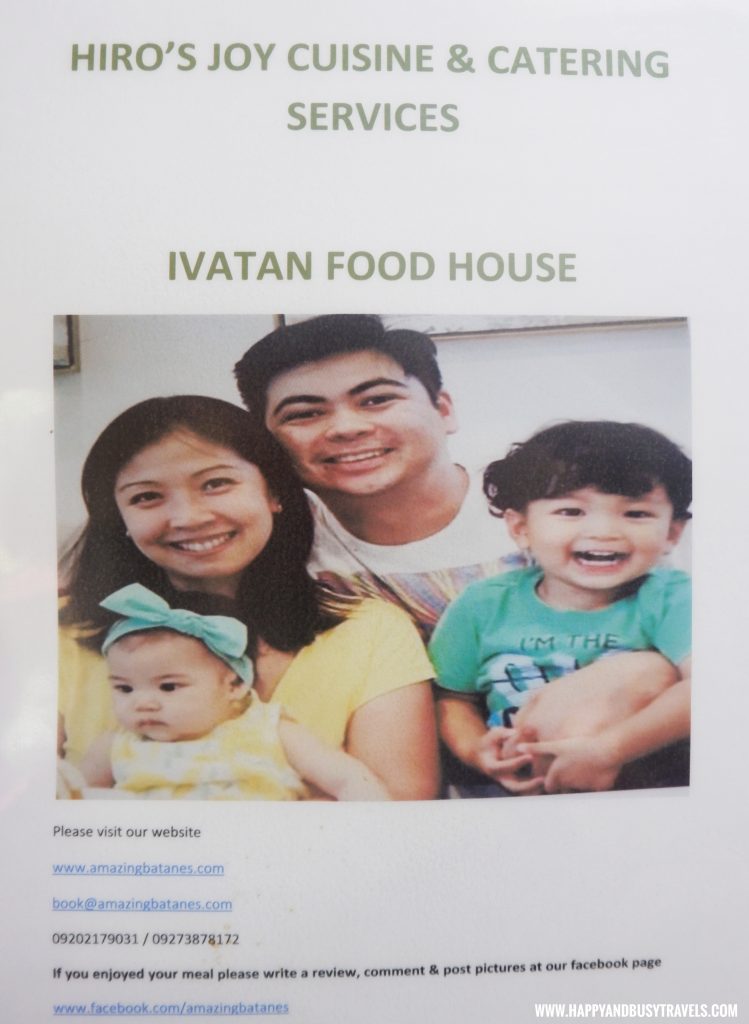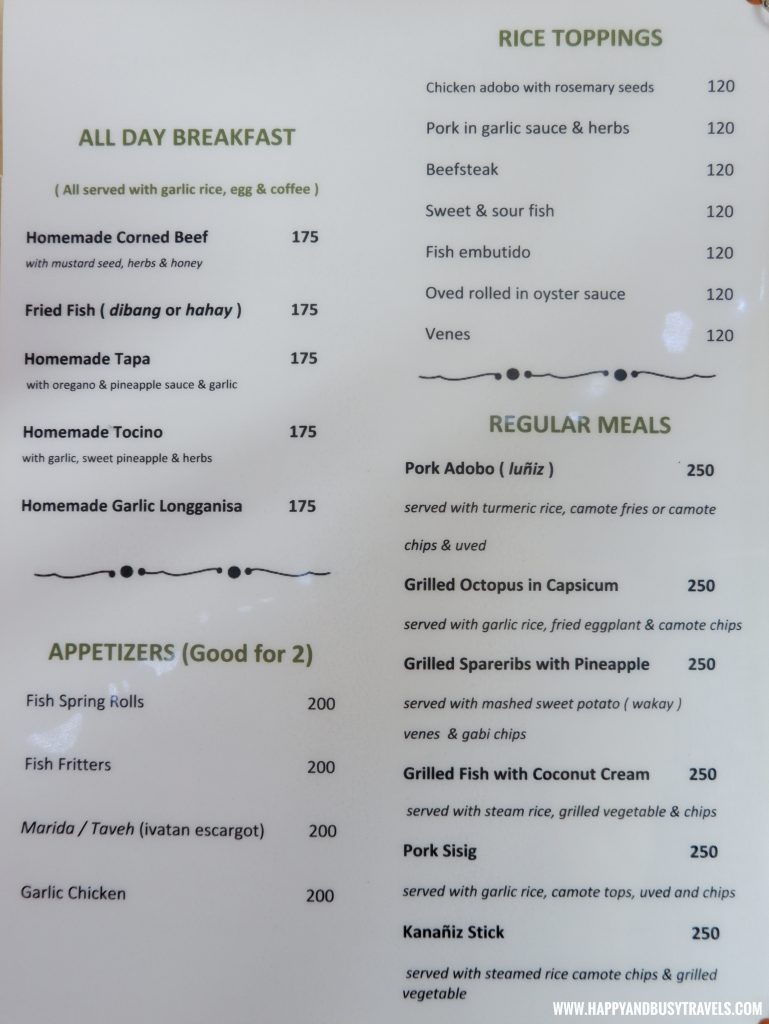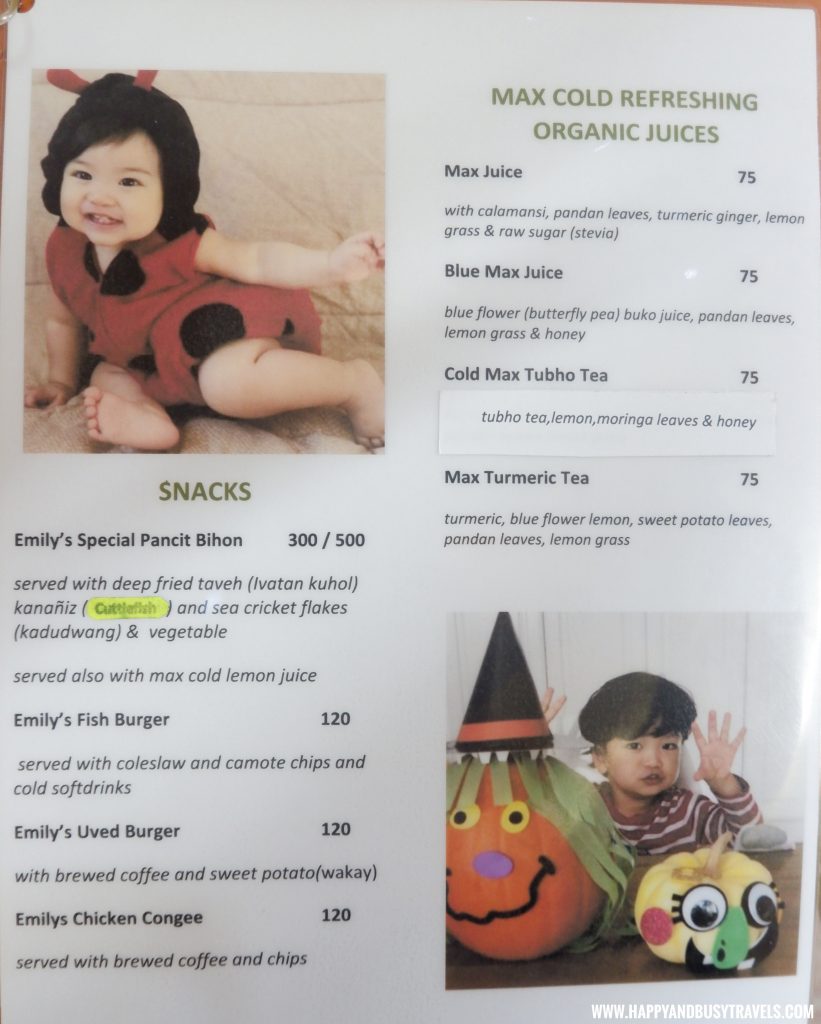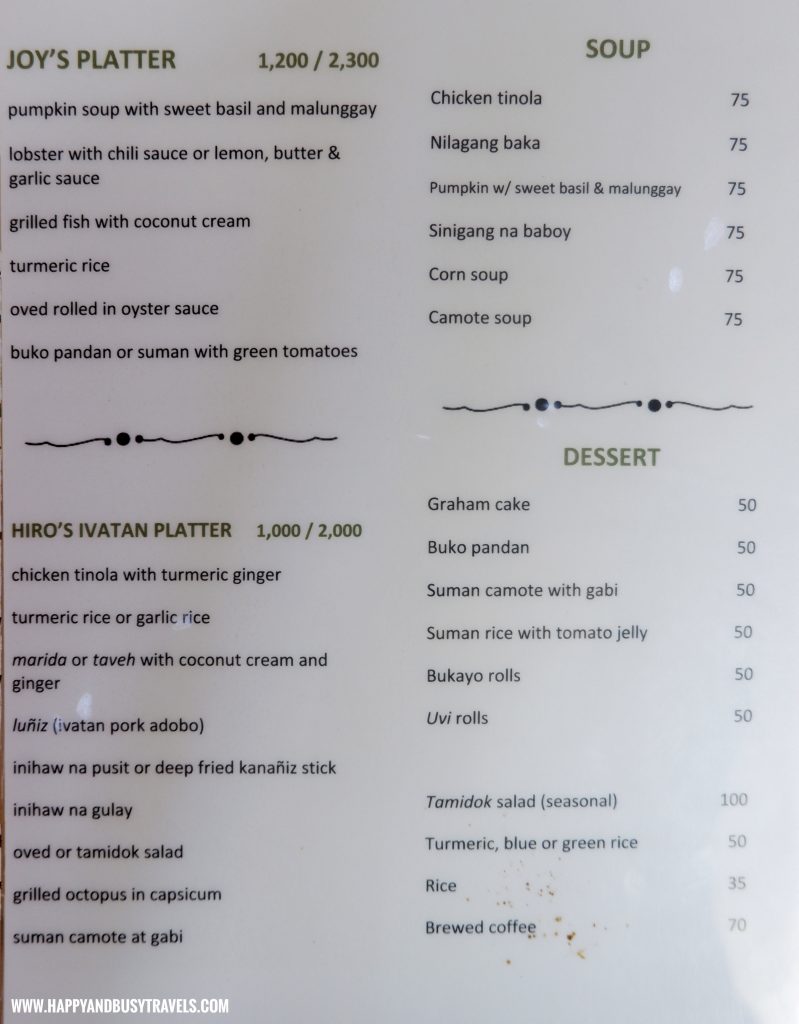 Authentic Ivatan Cuisine
We had one lunch and one dinner in the restaurant, and during those visits we asked our friends to eat with us because their food were authentic and delicious. Set meals (Php 300) were usually served in the restaurant, but they also serve ala carte meals.
Here are some of the dishes that we ordered:
Blue Max Juice
Usually water is served to the guests, but one of our friends ordered this drink. The drink is a mixture of Coconut Juice, Pandan leaves, Lemon Grass, honey, plus the Butterfly Pea flower. The flower give the blue color of the drink. The juice tasted good, it was like Buko Pandan meets Lemon Grass.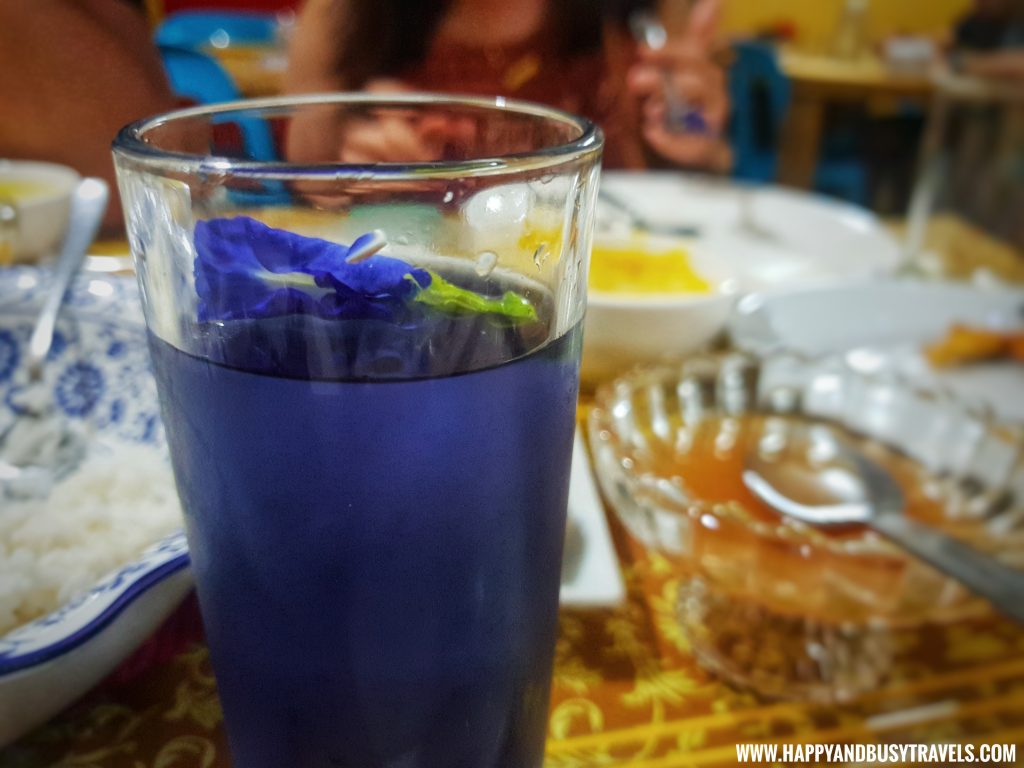 Corn Soup
Soup is always included in our set meal.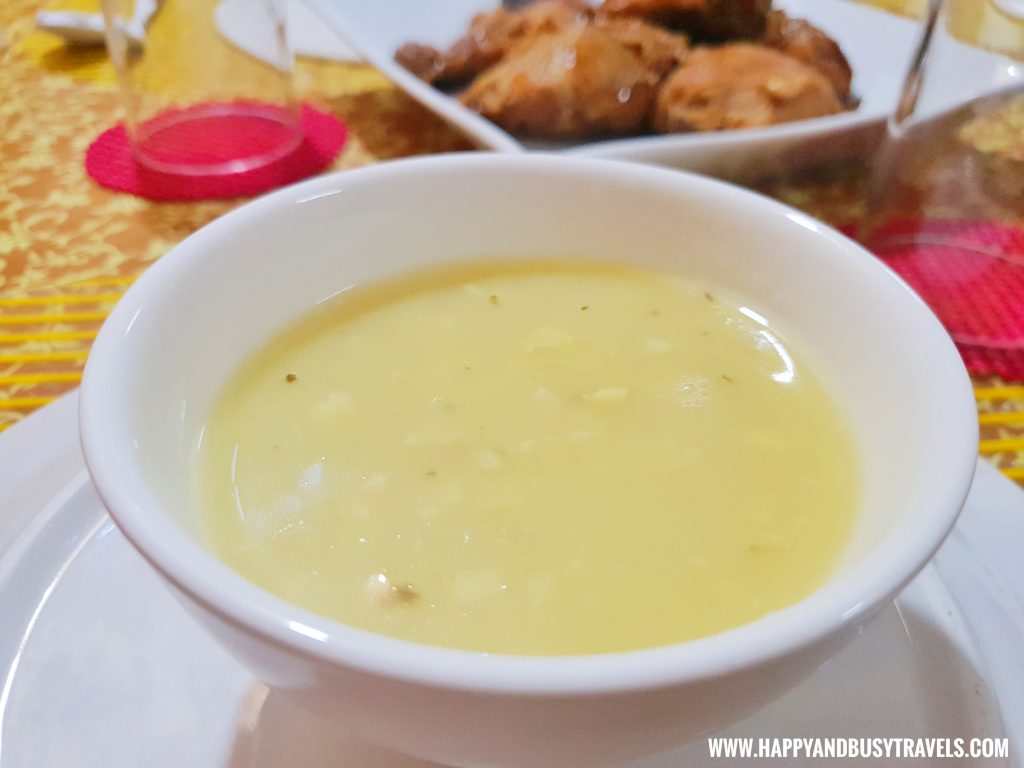 Luñiz
This dish is the Ivatan version of Chicken Adobo. It tasted like the usual Adobo, but without the sauce.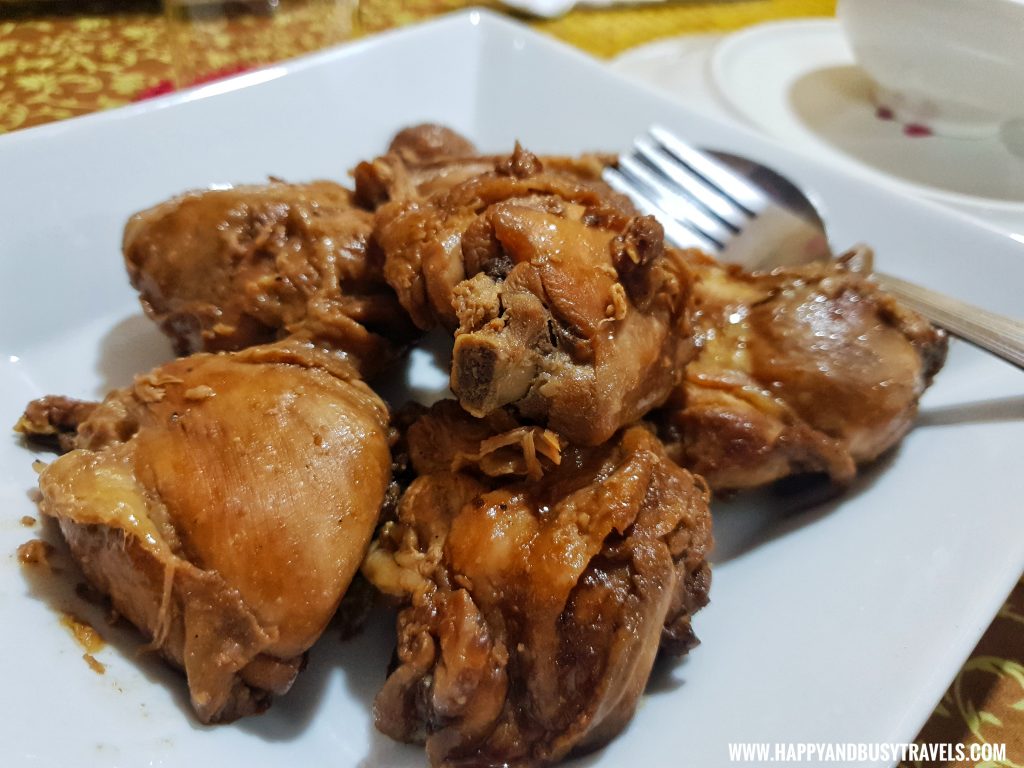 Uved
At first I thought Pork meatballs were served for our lunch. But I was wrong, as we bite on the balls, we tasted fish. Then we asked the staff the name of the dish, it was Uved. A classic Ivatan food which is made out of fish and different spices and shaped into a ball. It tasted like the classic meatballs but with fish.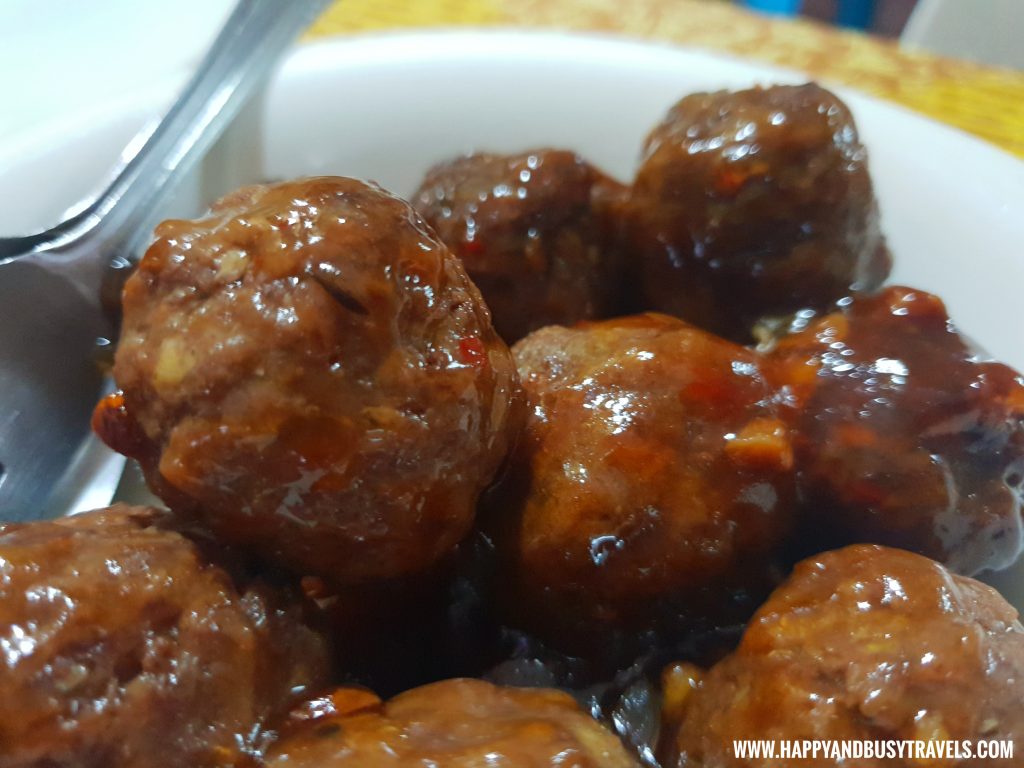 Fish Spring Rolls
Another fish dish is this Fish Spring Rolls. The wrapper and the filling has a great proportion to each other. We love this dish so much, we ordered this for our lunch and dinner.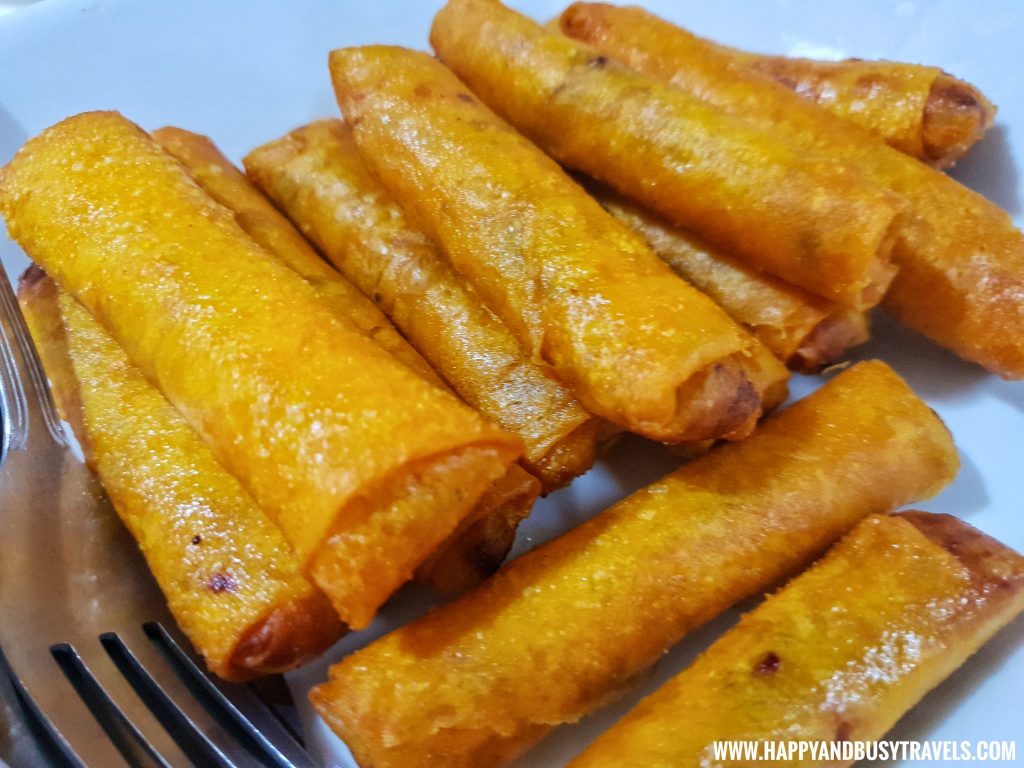 Fried Octopus
We were like eating calamari when we had this dish. It was delicious and it was perfectly cooked.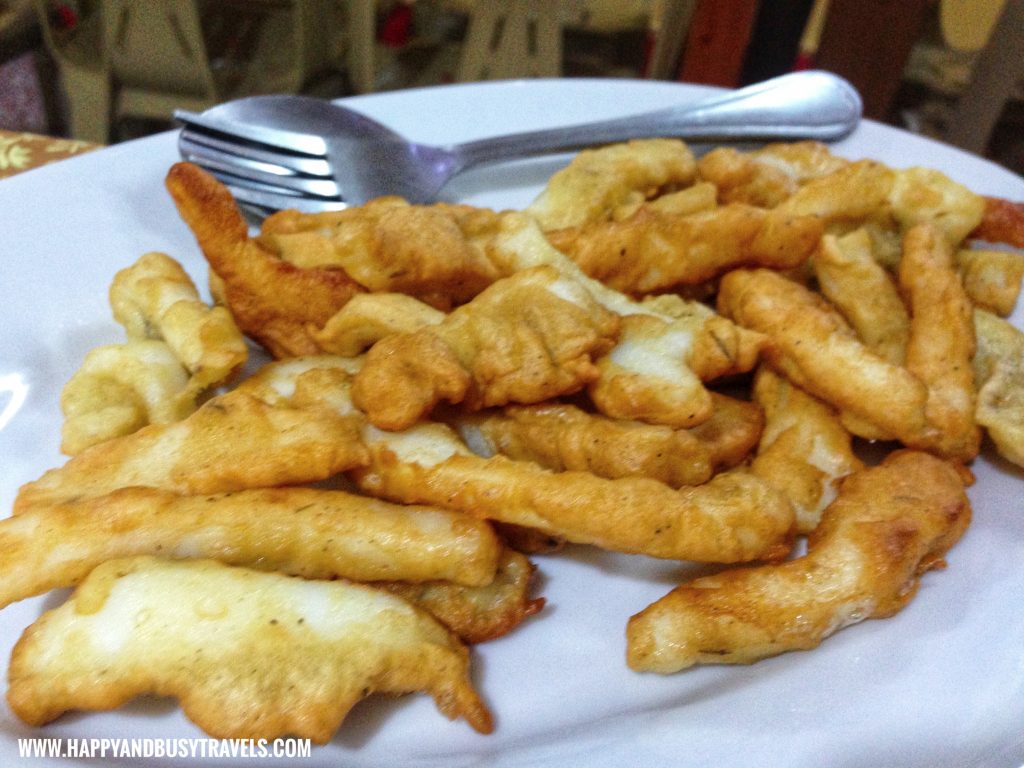 Fish Embutido
Third fish dish is this embutido. It also tasted good and it has a nice balance with the fish and the extenders.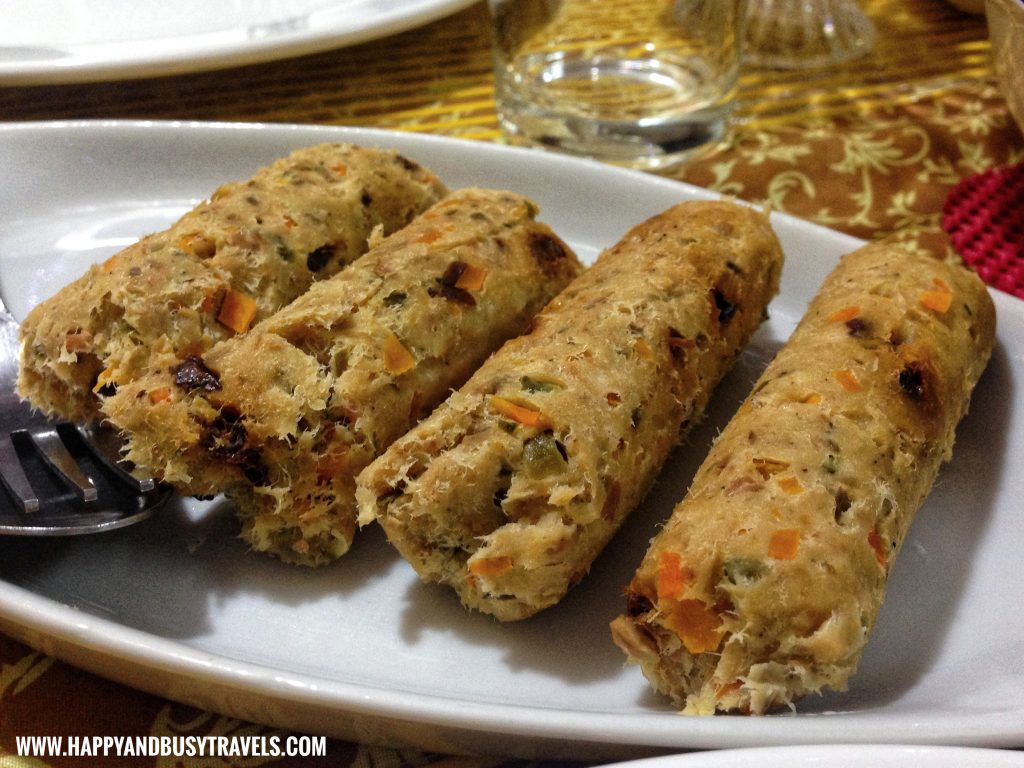 Laing
I am not a fan of veggies, so it was Busy and our friends who tasted Laing. They said it tasted like the usual Laing of Filipinos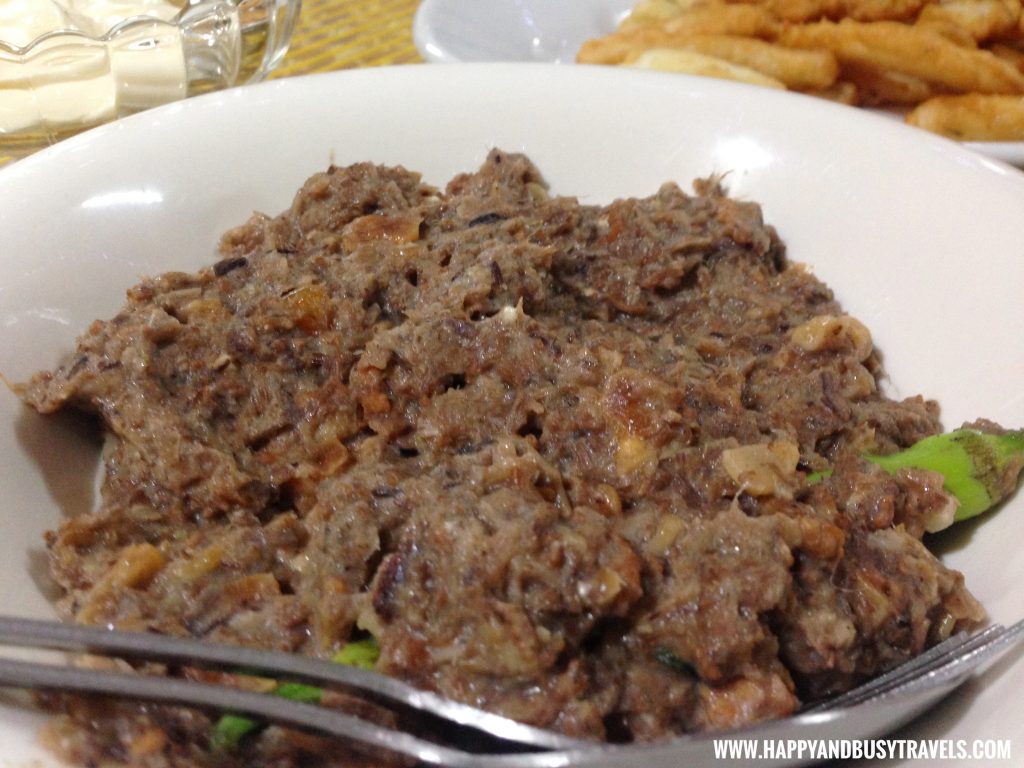 Happy and Busy's Smileys
Food


The food were delicious. It was a great way of introducing Ivatan cuisine to everybody. Our friends had dinner in one restaurant in Basco, they were not satisfied, so we invited them to go with us to eat in the restaurant and they were very satisfied.
Location


It was very easy to find and to go to. So, we just walked from our hotel to the restaurant.
Ambiance


Not only it has a homey vibe, but it was also air-conditioned!
Value for money


Serving was a lot! Food is delicious! Plus, service is good!
Service


Our orders were immediately served, and our questions were answered by the staff. It was our first time to eat the dishes so we had a lot of questions.
Comfort Room
We did not have the chance to visit the comfort room, so we can't rate it.
Overall, we would like to recommend the restaurant for those who would like to try and eat authentic Ivatan Cuisine.
Our Amazing Batanes trip at https://happyandbusytravels.com/batanes-travel-guide-and-itinerary-for-5-days/