icafe was opened by the church goers of Church of God to help build the church. But how did they came up with the name iCafe? It simply means:
i
Connect
Assist
Fellowship
Enjoy
Together with the Southbloggers, we visited the cafe and tried some of their bestsellers.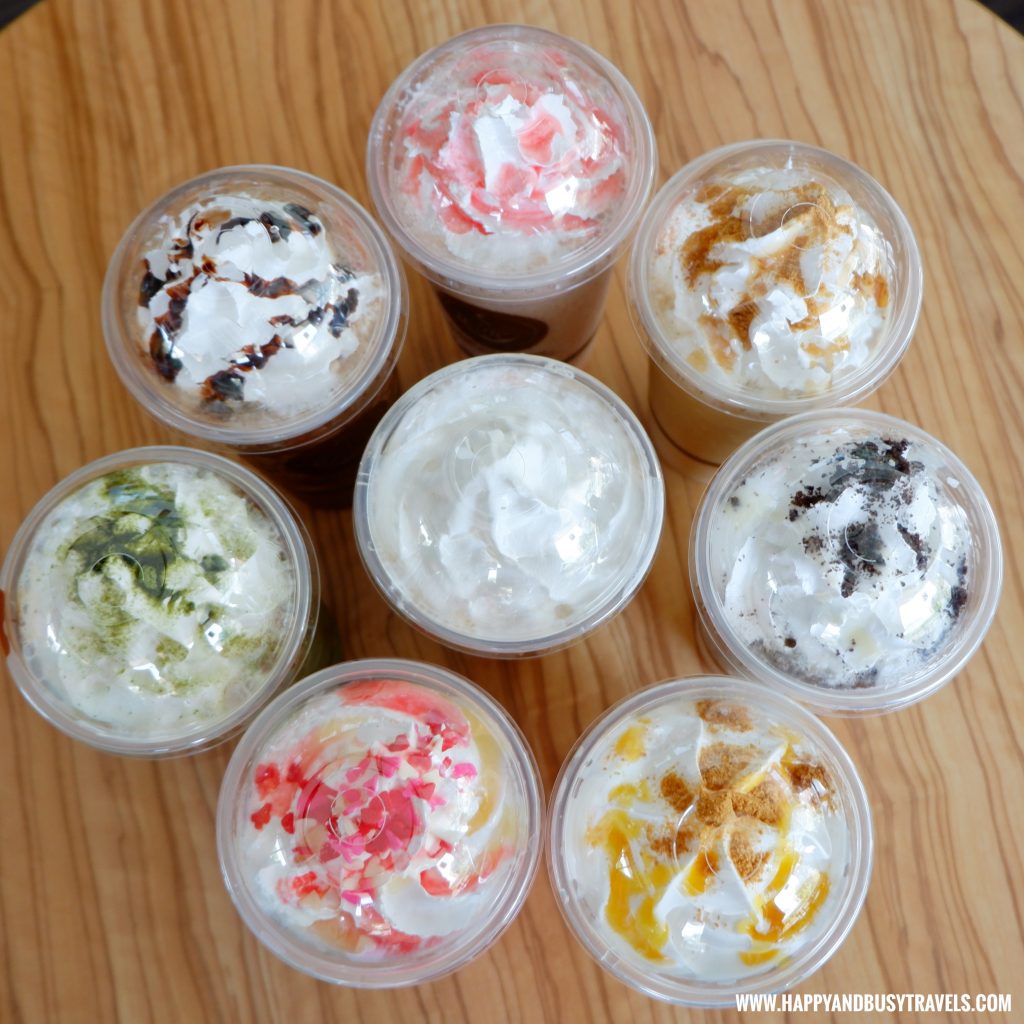 Facebook: https://www.facebook.com/icafe.ph/
Contact Number: +63 917 586 9582
Operating hours: 10:00 AM – 6:00 PM
Google Maps Link: https://goo.gl/maps/hcwq1y7AhnD2
Address: Church of God Bldg, Marilag Subd., Dasmariñas, Cavite
Inside iCafe
My immediate reaction was "This cafe is huge!." Yes the cafe is really spacious!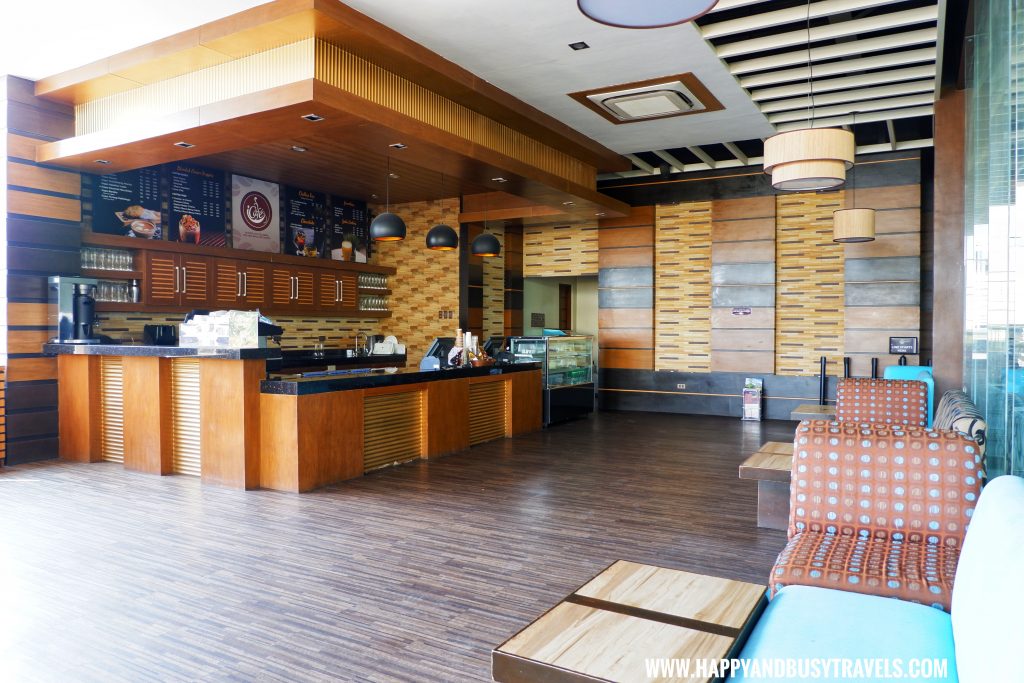 Everybody is welcome to spend their day here, to drink, eat, and chill.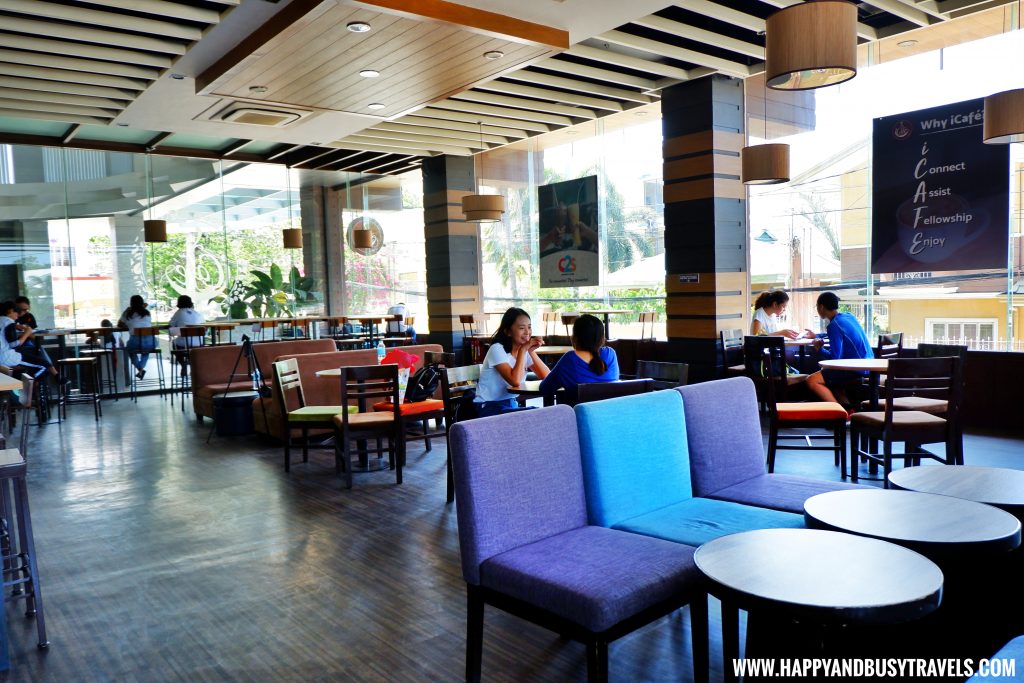 The usual customers are the churchgoers who would like to bond first before going home after their worship.
Drinks Menu
Here is the menu for the drinks, but iCafe also serve cakes and pastries.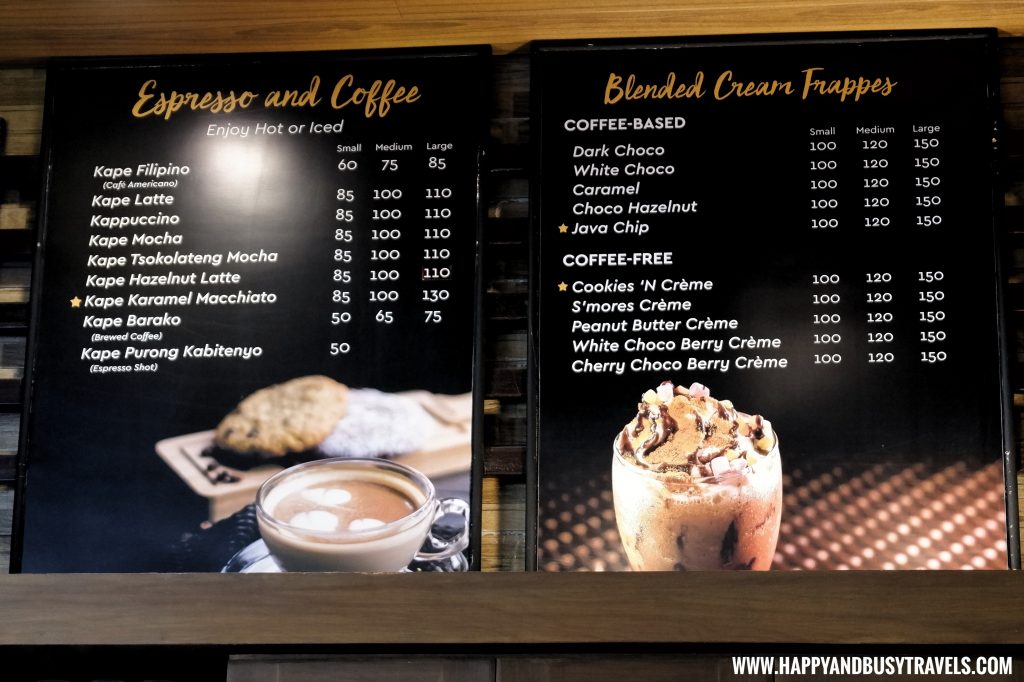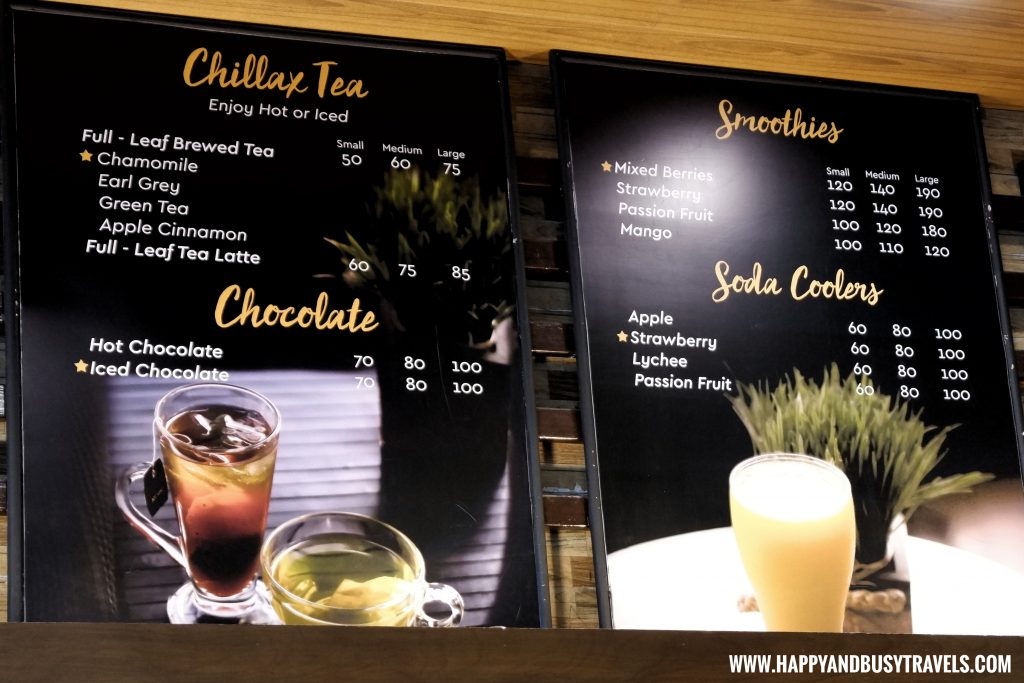 The cafe also sells Coffee Beans so you can bring home the goodness of their coffee.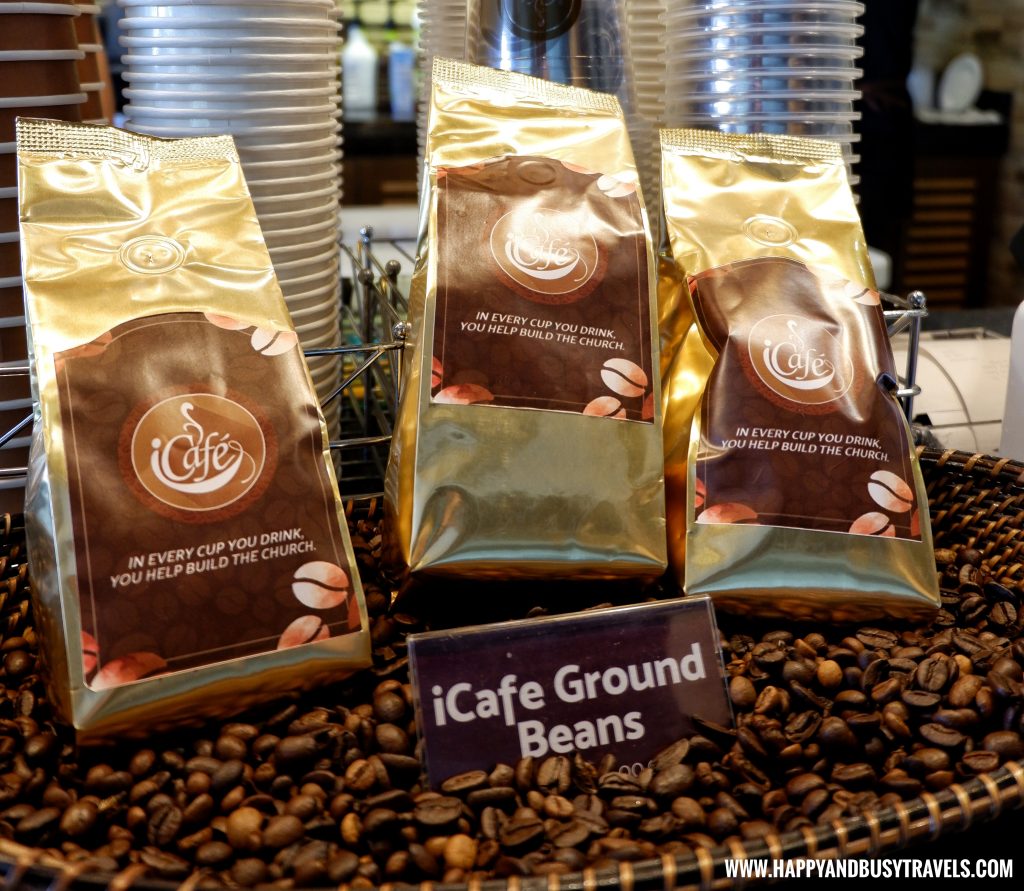 Sausage Delight
If you would want to eat something that can fill your tummy, you have to order this Sausage Delight. The sausage has a crisp skin, it gave me a good feeling whenever I take a bite. It will be served to the customer without the sauce, and it's up to the customer whether they want to add catsup or mustard.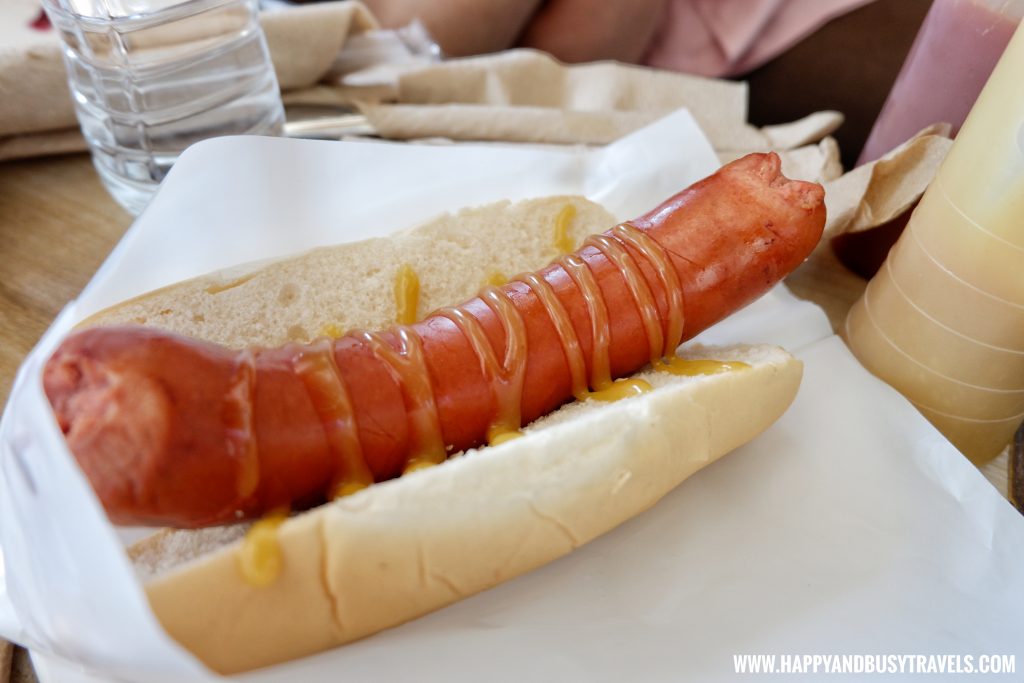 Frappes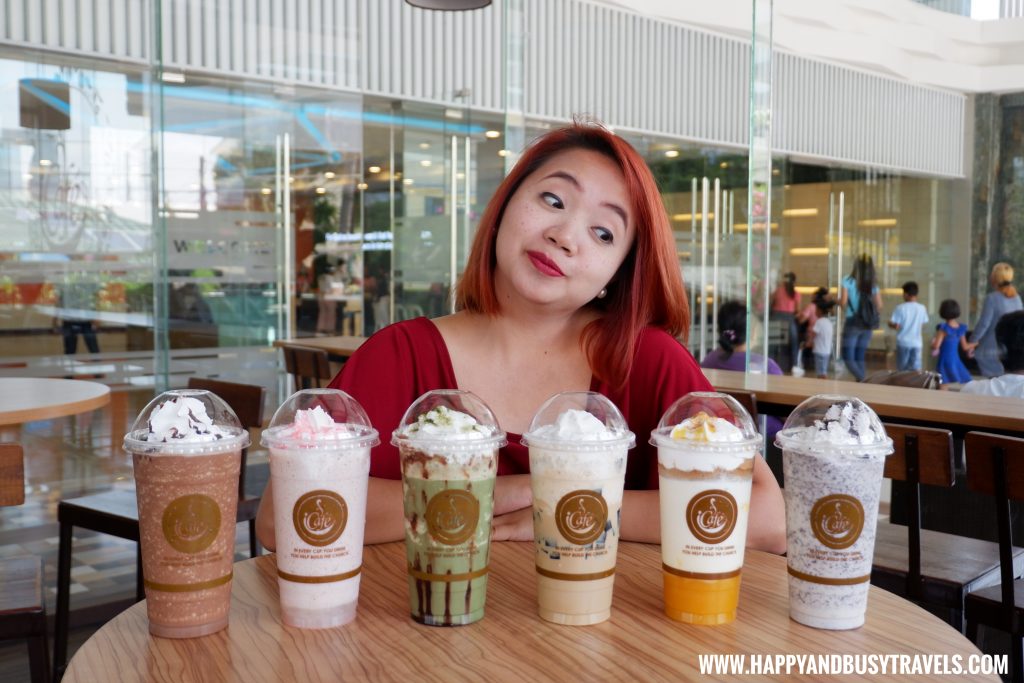 There is a lot of frappes to choose from, but I ordered Mango Tango.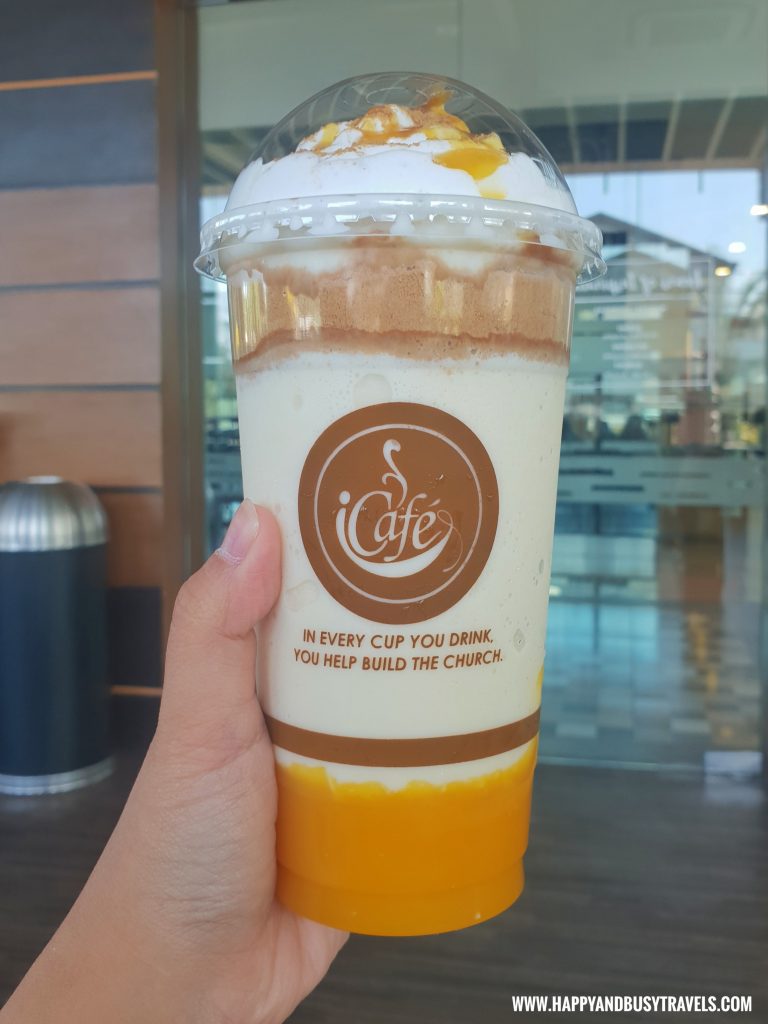 Tips:
Order the drink with 50% sugar
Before drinking, mix all of the ingredients first.
Here are the other frappes that my colleagues ordered.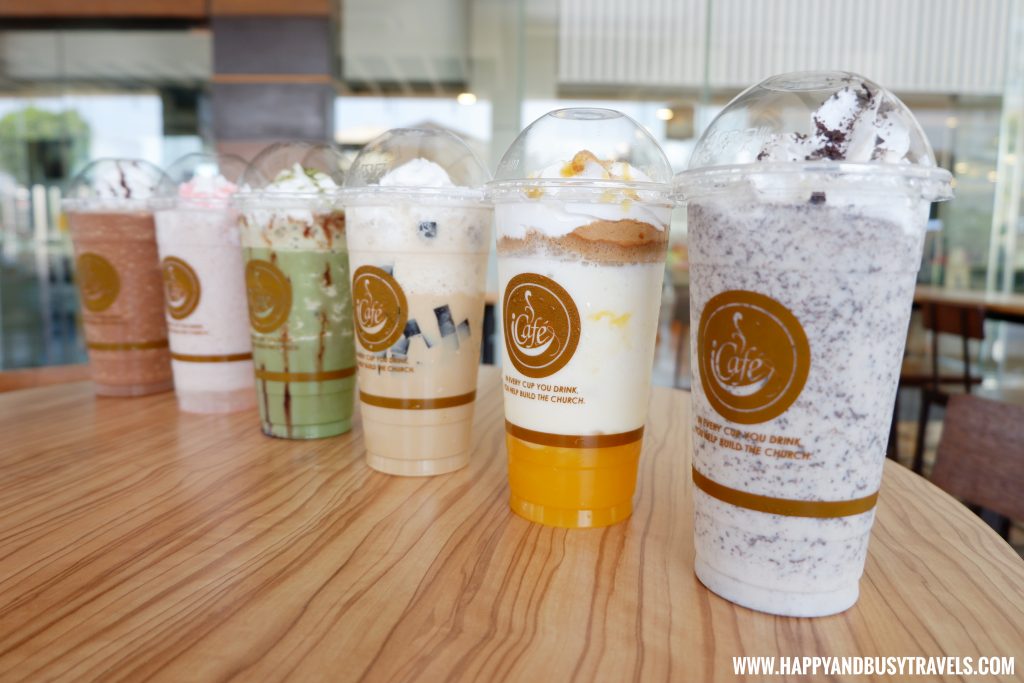 From left to right, Cherry Choco Berry Php 150, Strawberry Dream Php 165, Choco Matcha Php 150, Coffee Jelly Php 150, Mango Tango Php 165, and Cookies and Cream PHp 150.
Cakes and Pastries
Here are some of the cakes and pastries that we ordered.
Chocolate Mousse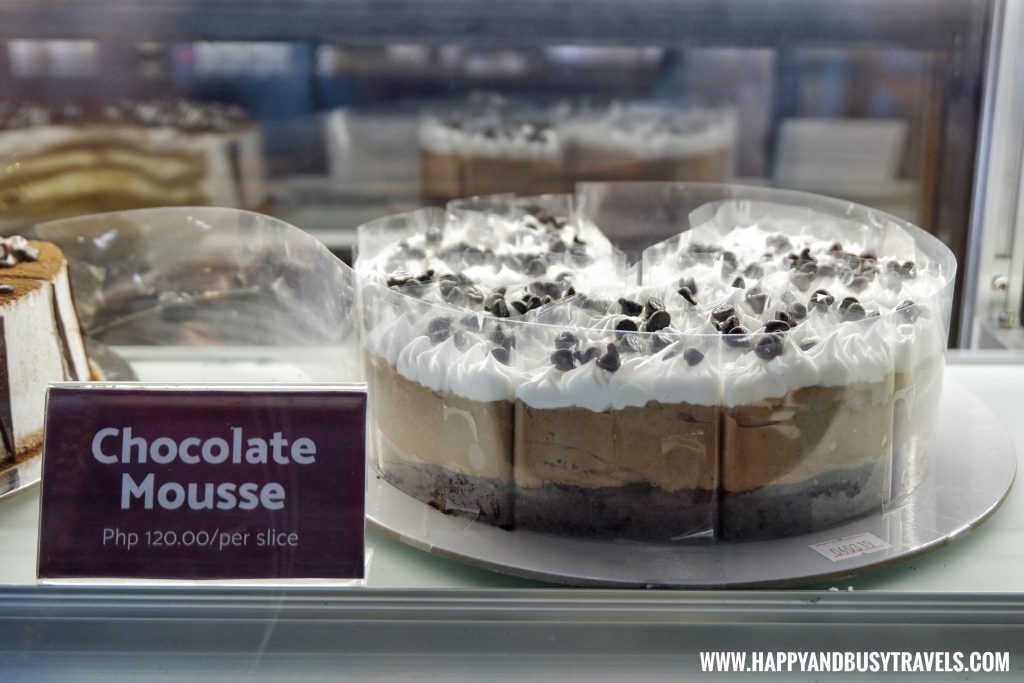 I love how the Chocolate Mousse tasted, it was not too sweet.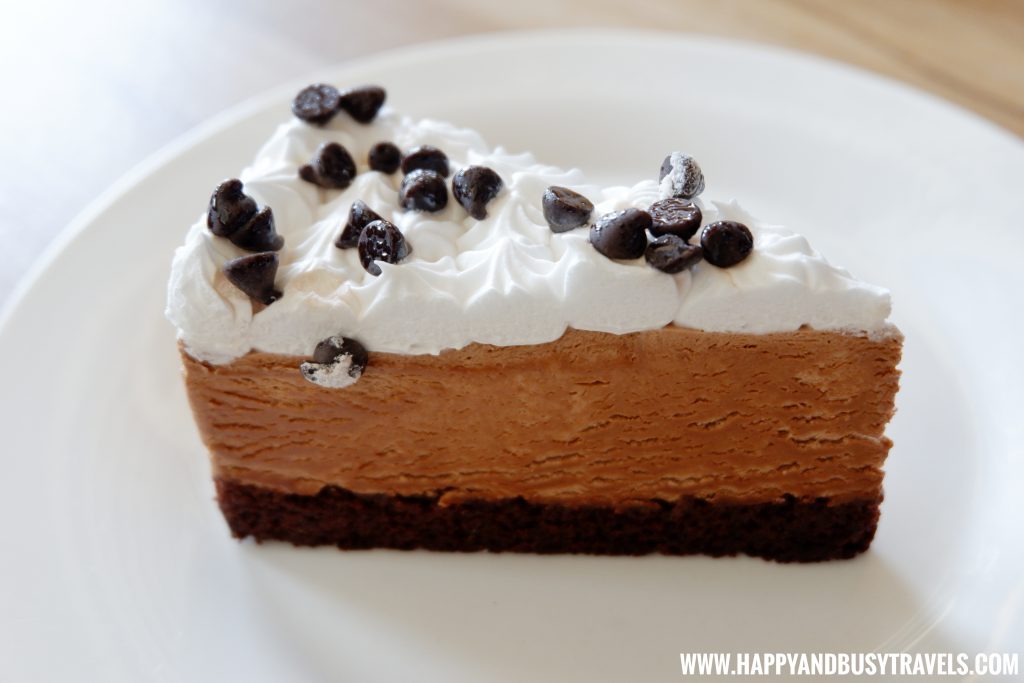 Tiramisu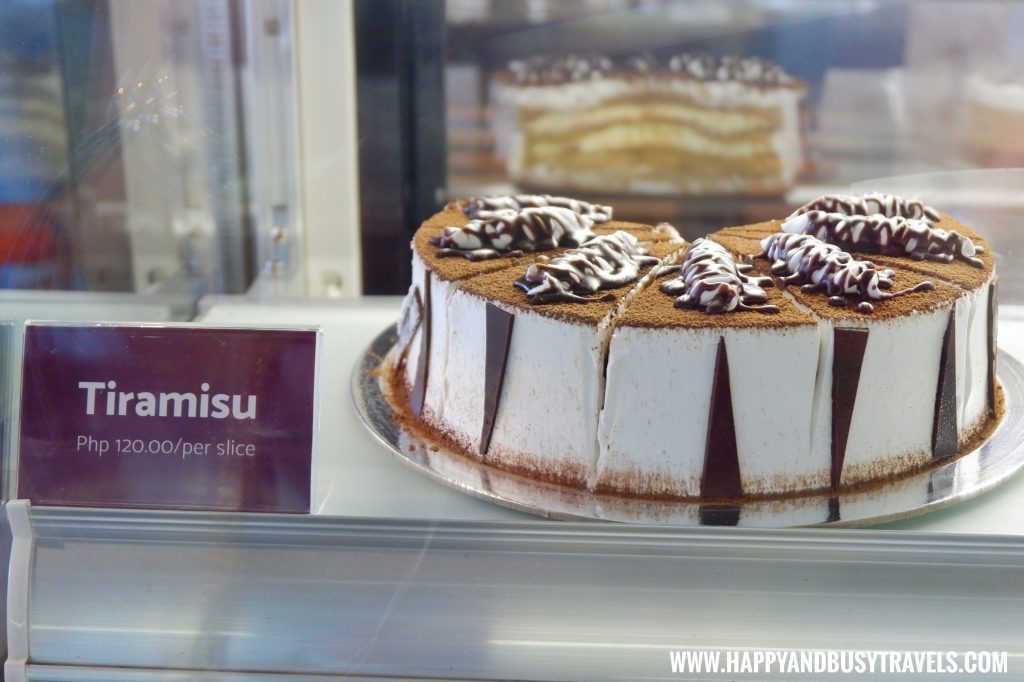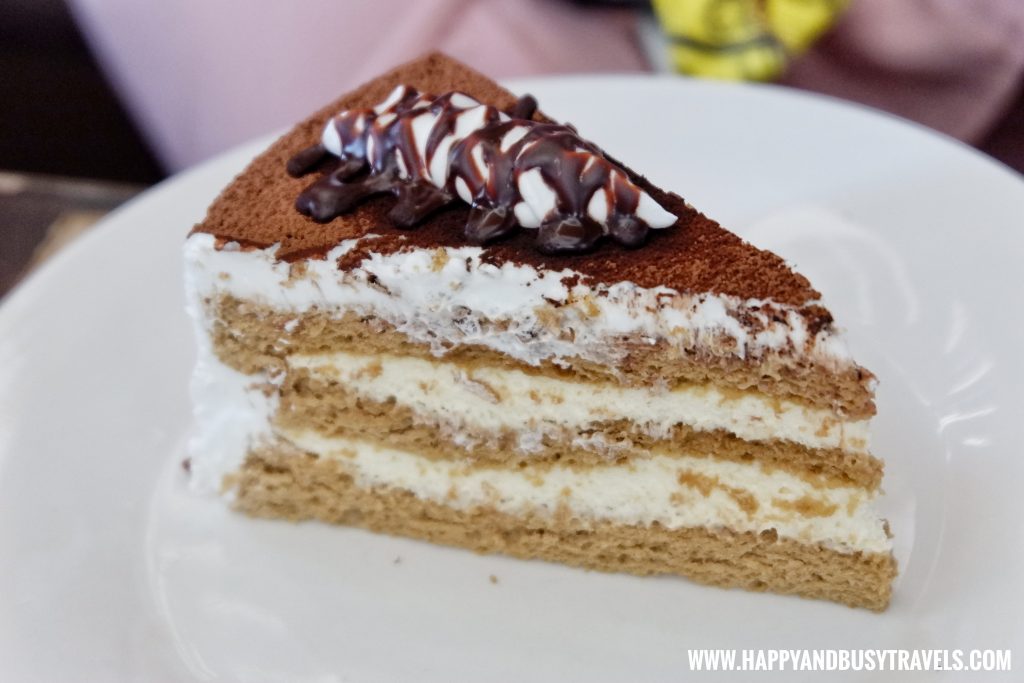 Blueberry Cheesecake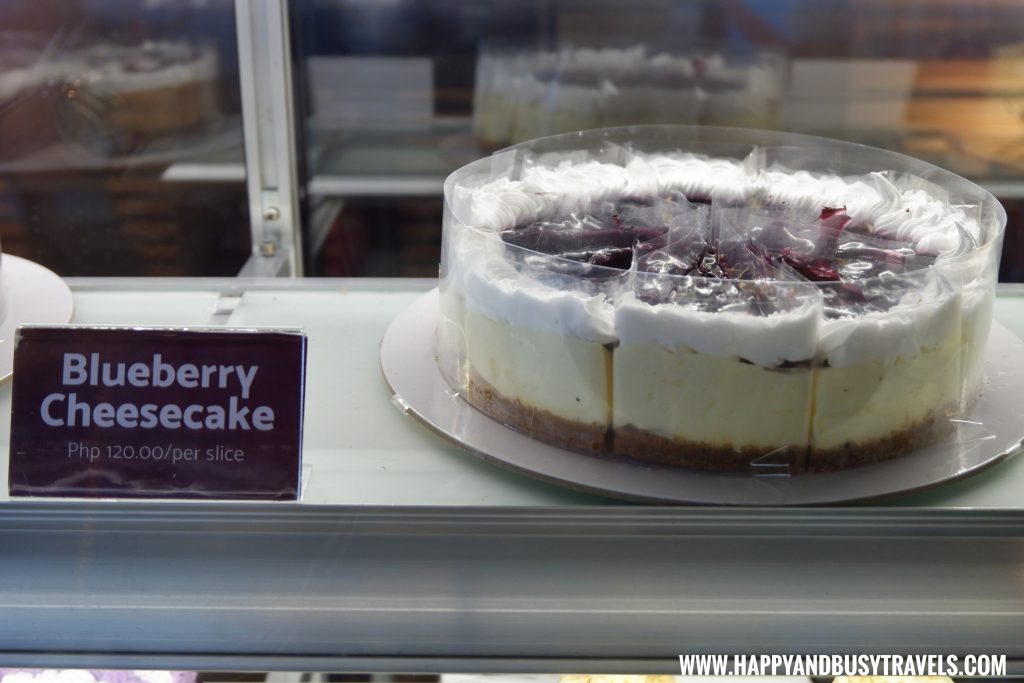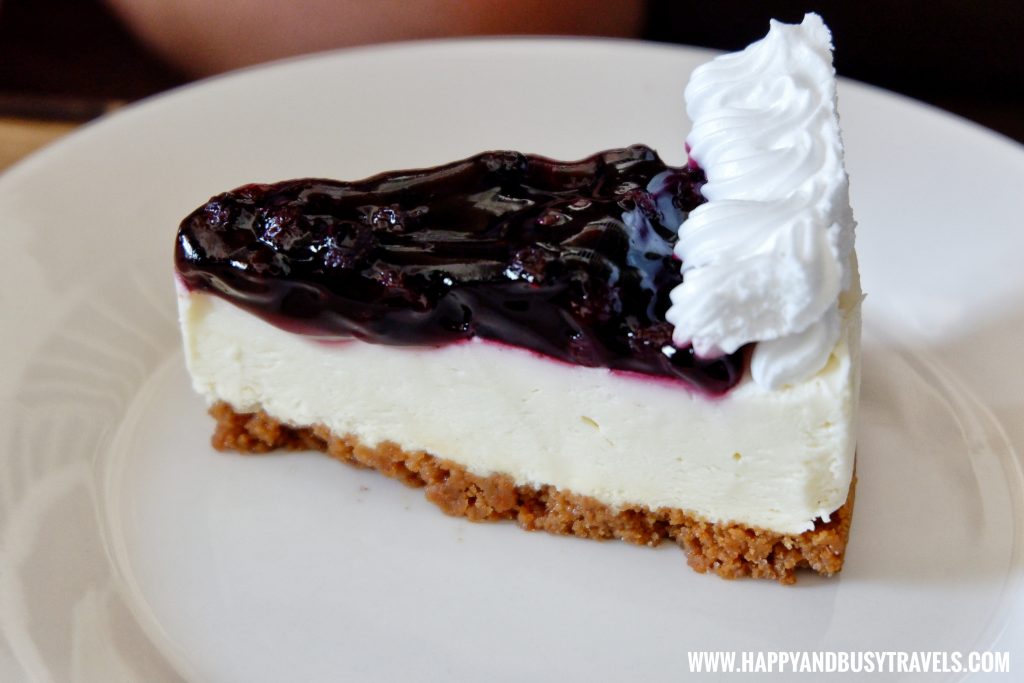 Carrot Cake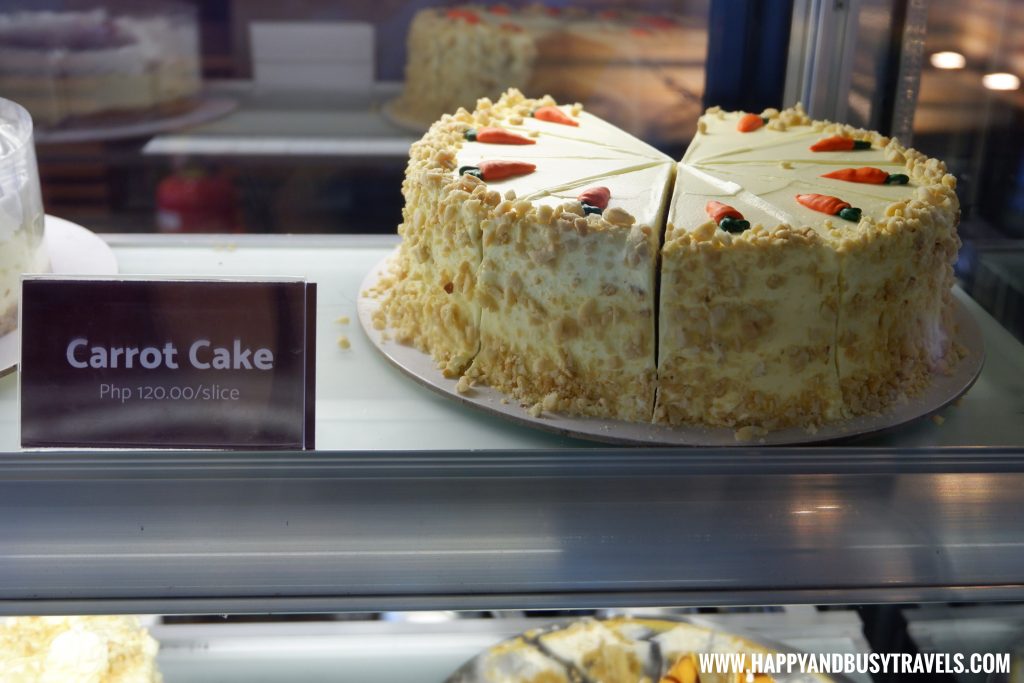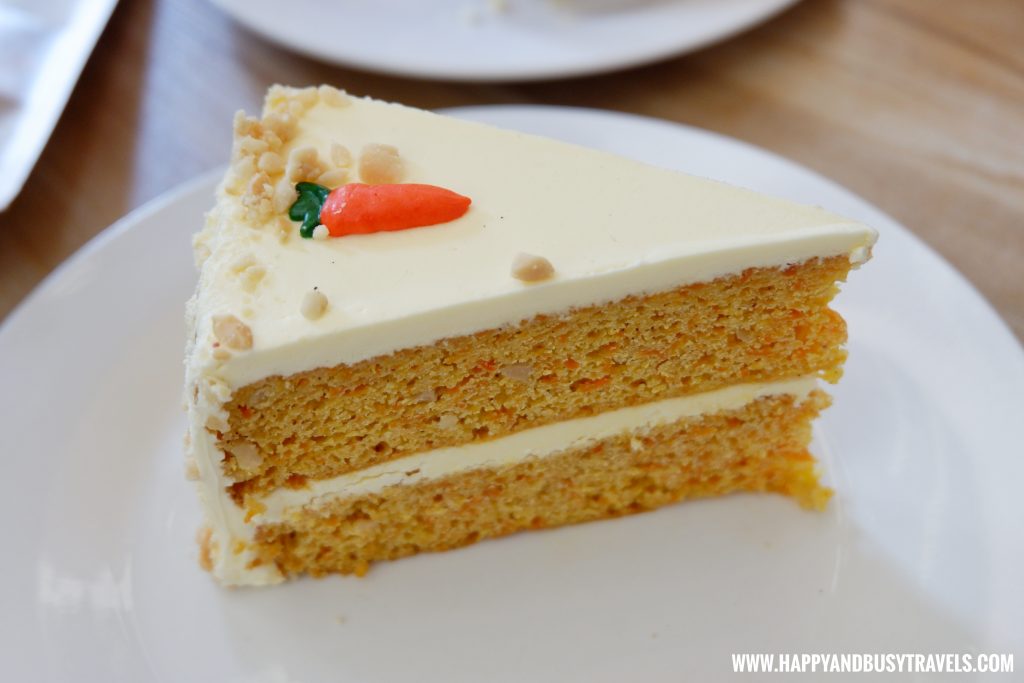 Ube Macapuno Cake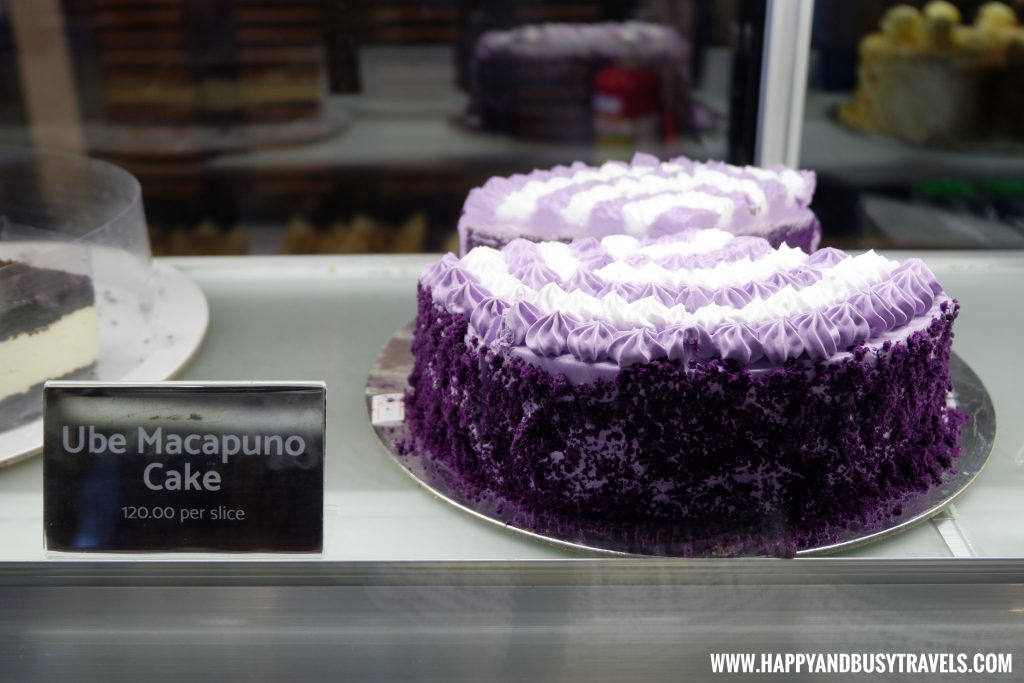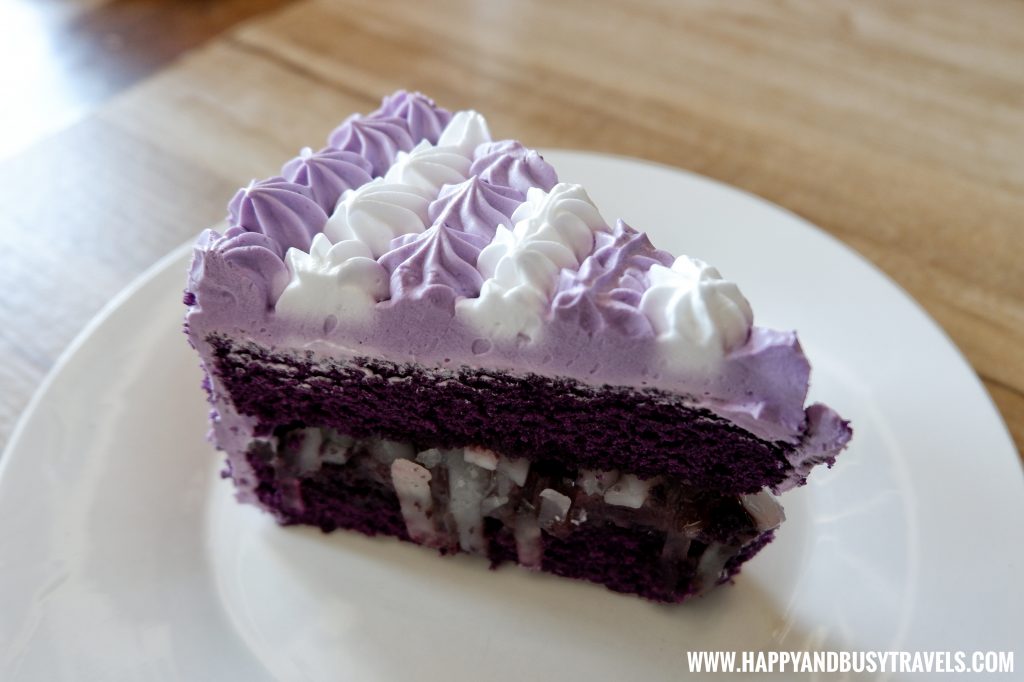 Oreo Cheesecake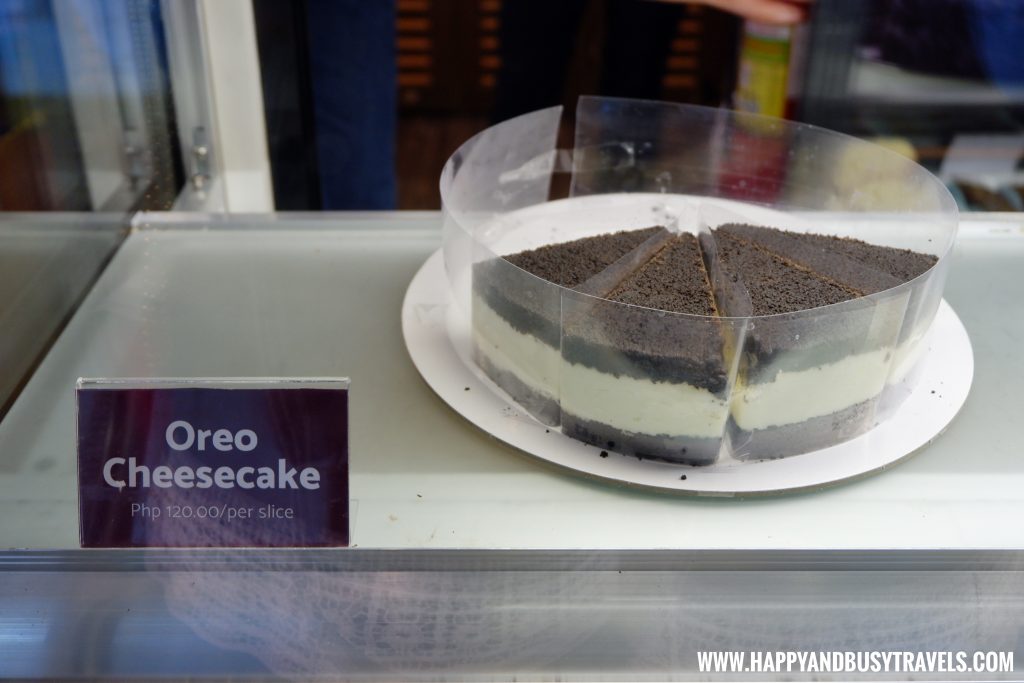 This is one of the bestsellers of iCafe, this is also the favorite of my colleagues.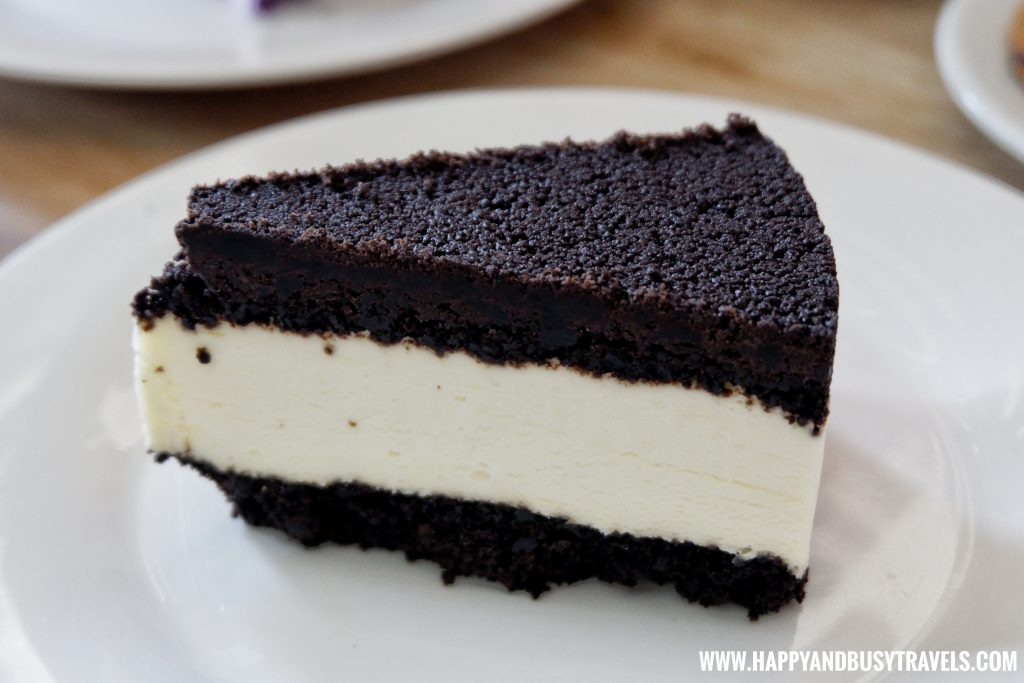 Salted Caramel Cake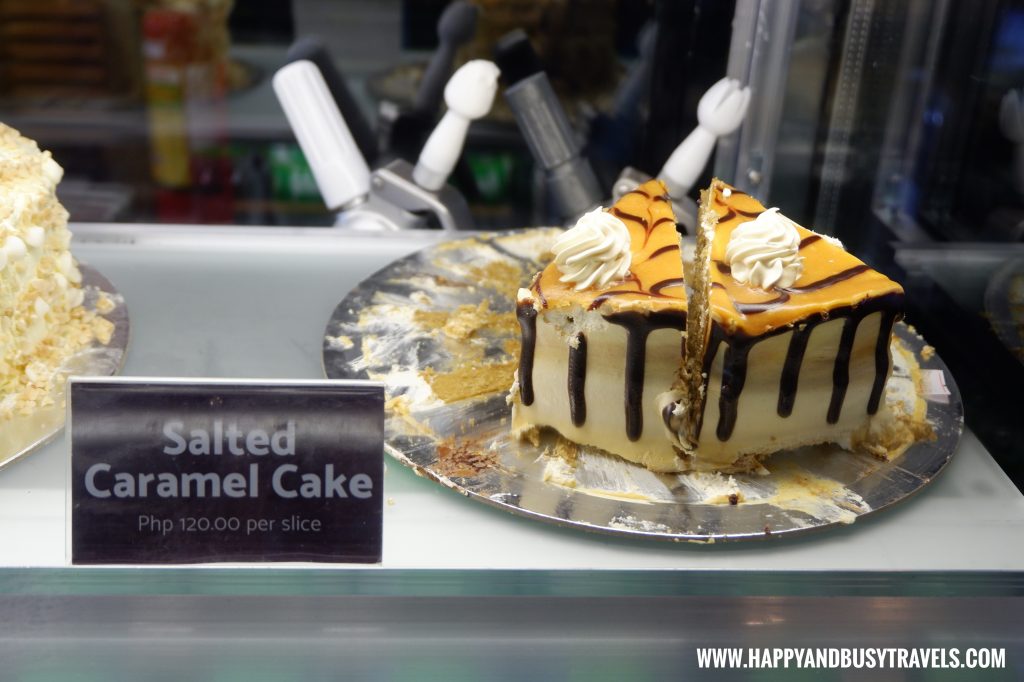 Classic Sansrival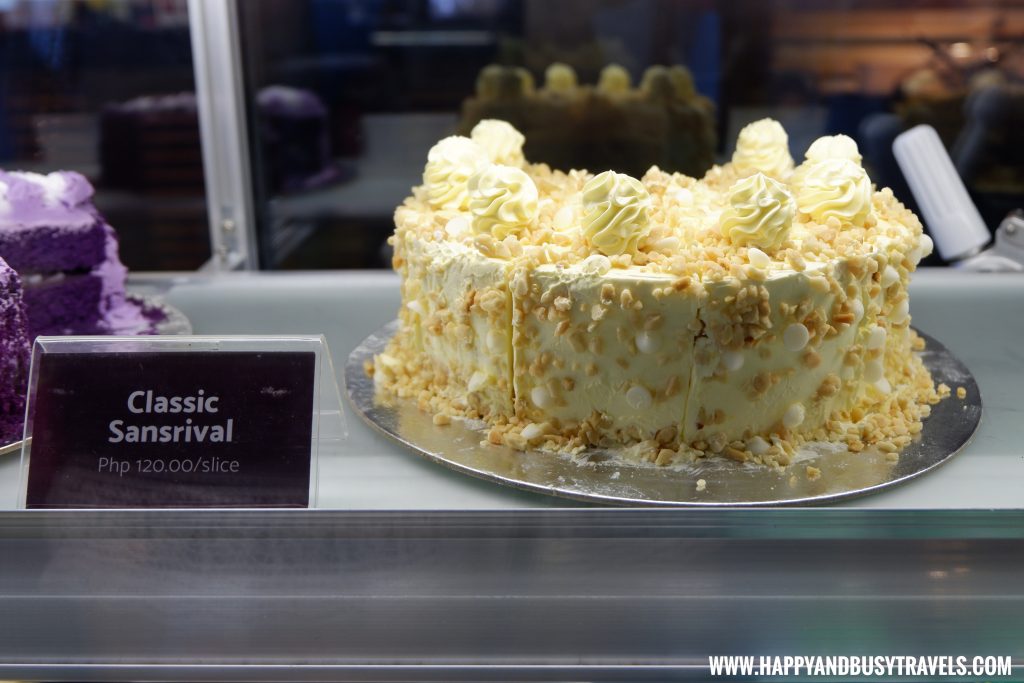 Banana Chocolate Chip Muffin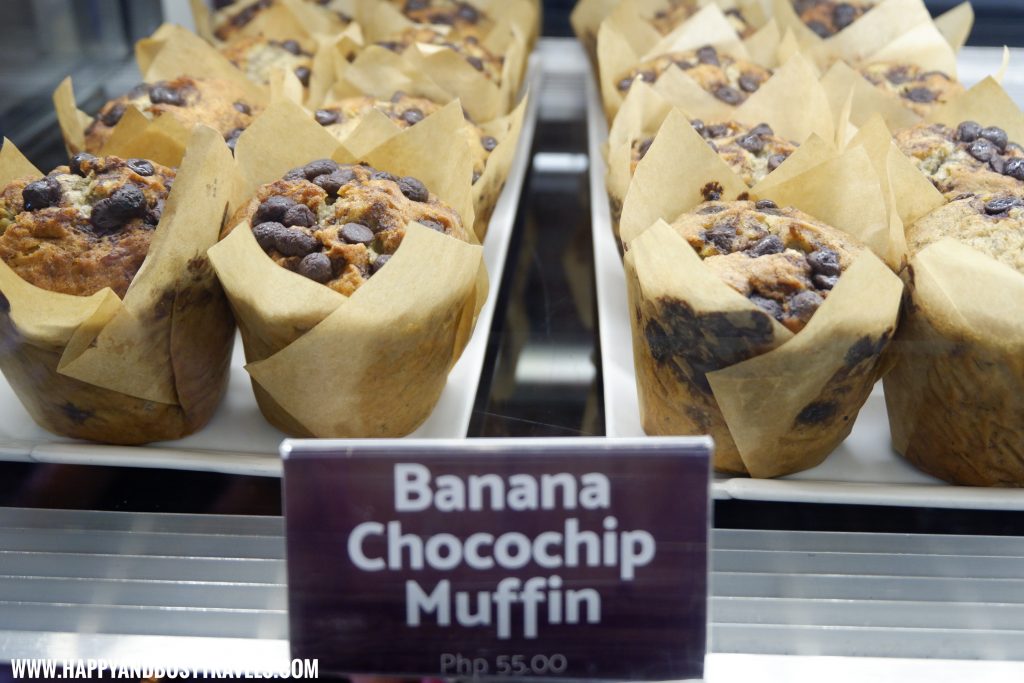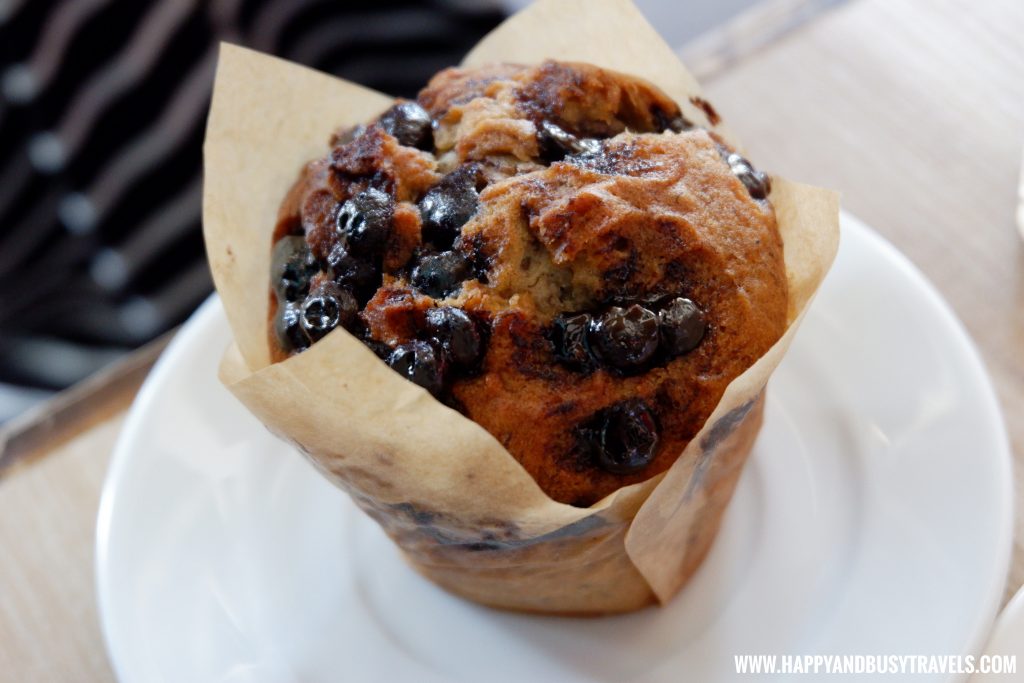 Cheese Ensaymada
I like how the Cheese Ensaymada was served, it was hot! It tasted okay but I think it will taste better if more sweetness is added.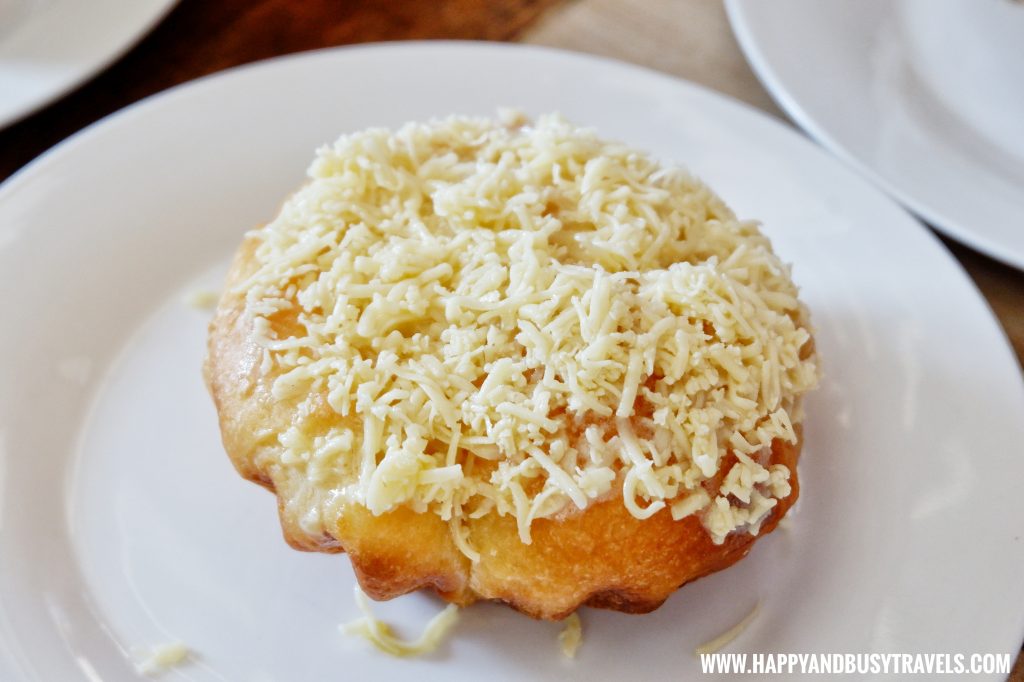 Chocolate Fudge Bar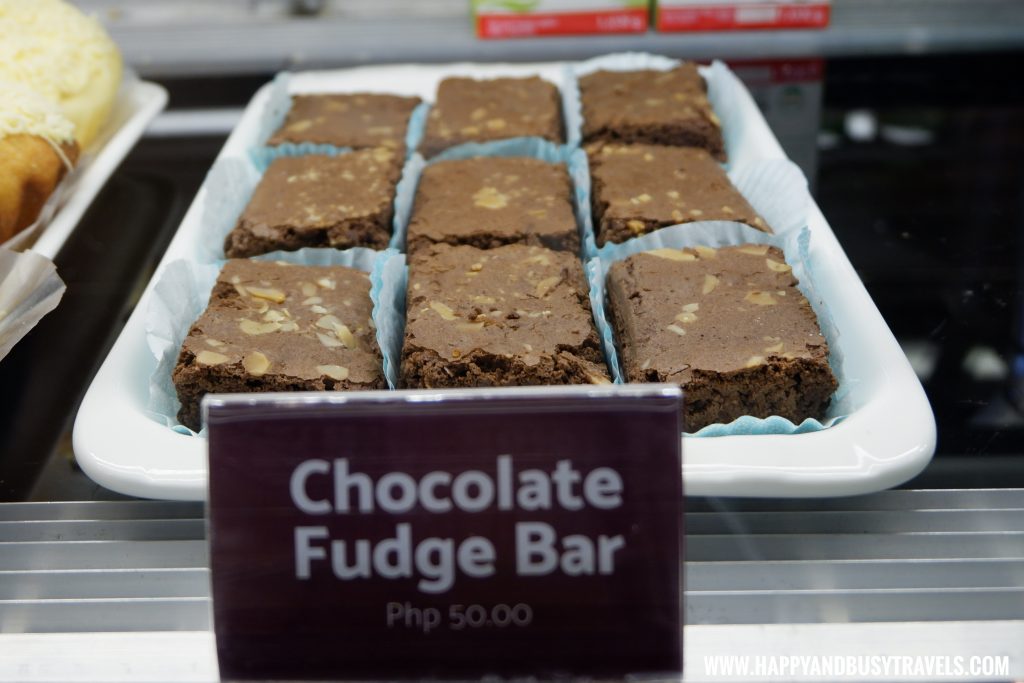 This chocolate bar tasted good, it was moist in the inside, and a bit crispy on the outside.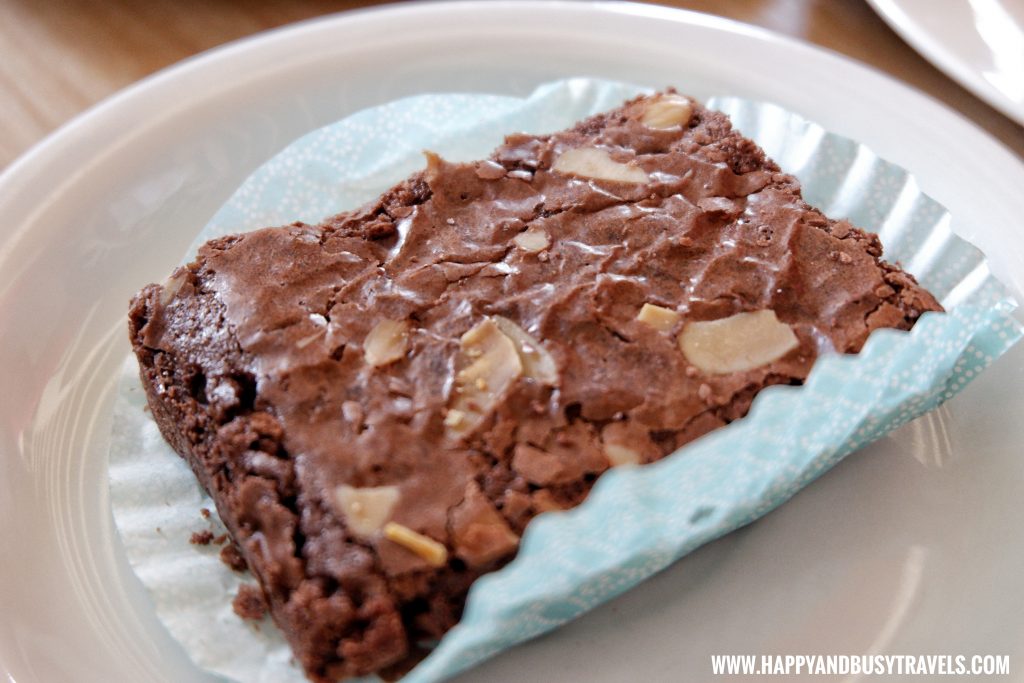 Chocolate Chip Cookie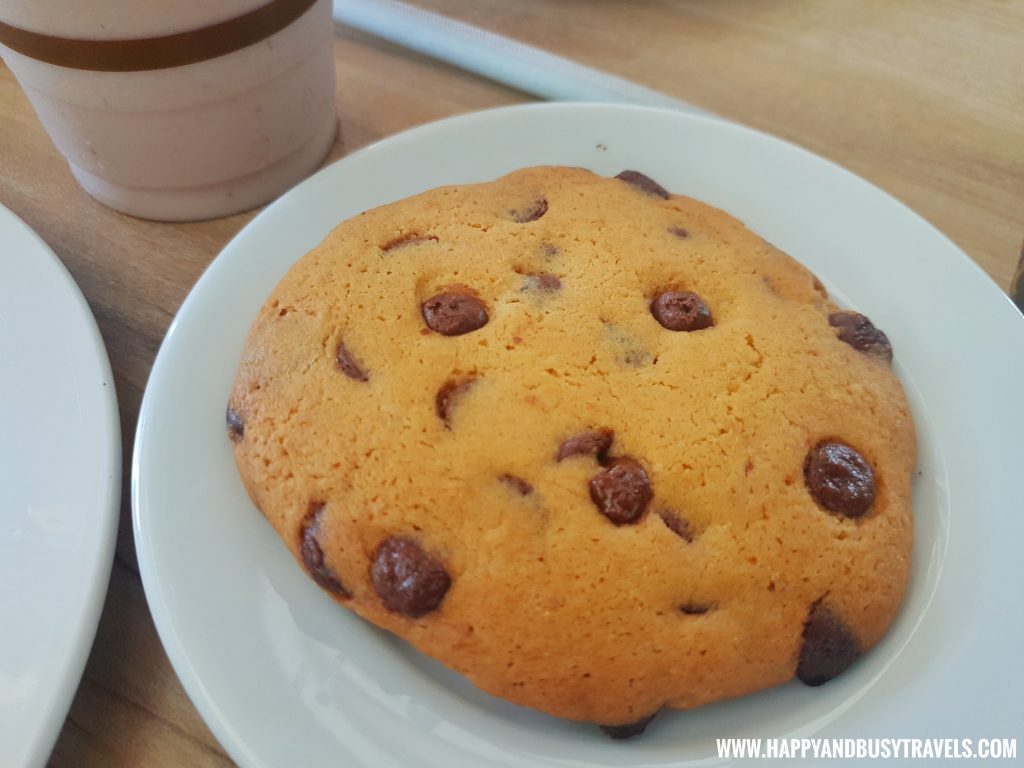 Happy and Busy's Smileys
Food


The food were delicious, however I wish there will be more food choices like pasta and sandwiches.
Location


It was very easy to find and to go to.
Ambiance


The cafe was spacious and it has a great cafe ambiance.
Value for money


The dishes and drinks were not pricey and were served with quality. The dish that has the best value for money is the Sausage Delight.
Service


Our orders were immediately served, plus all of our orders and requests were granted.
Comfort Room
Not applicable, there is no comfort room inside the cafe itself. The comfort room is located in the actual Church of God building.