During my research for our hotel in our Dumaguete trip, I looked for hotels that matches our criteria: It should be affordable, has a pool, clean and nice, easy access to everything like tourist spots, transportation, and restaurants. After a few clicks… there… I found Island's Leisure Boutique Hotel and Spa 🙂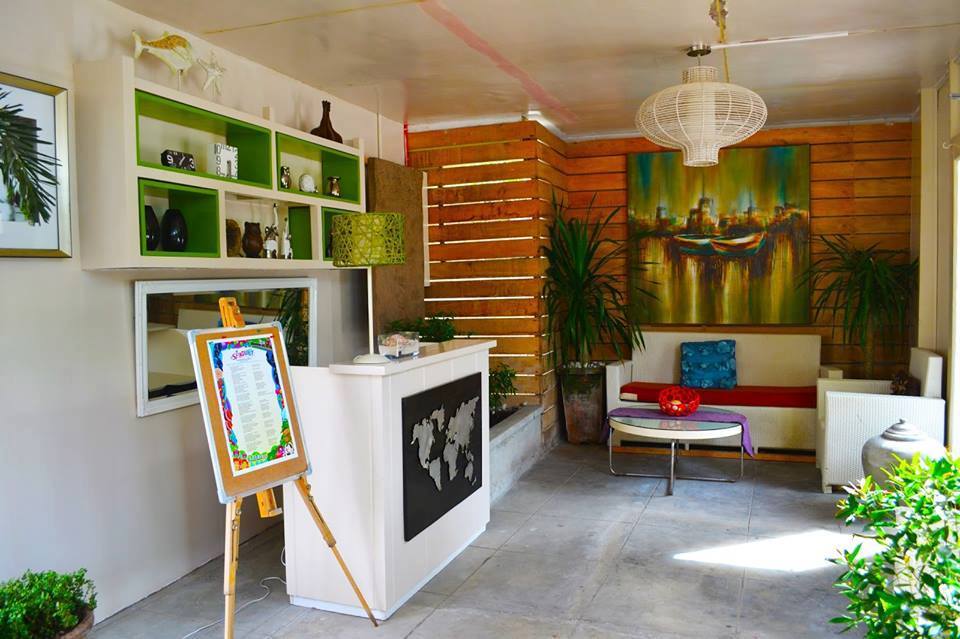 Address: Hibbard Avenue, Bantayan, Dumaguete City, Philippines
Contact number: +63 915 349 1132
Facebook pages:
https://www.facebook.com/IslandsLeisureHotels/
https://www.facebook.com/IslandsLeisureHotel/
The hotel is small, but it has a Bali vibe. Very IG worthy!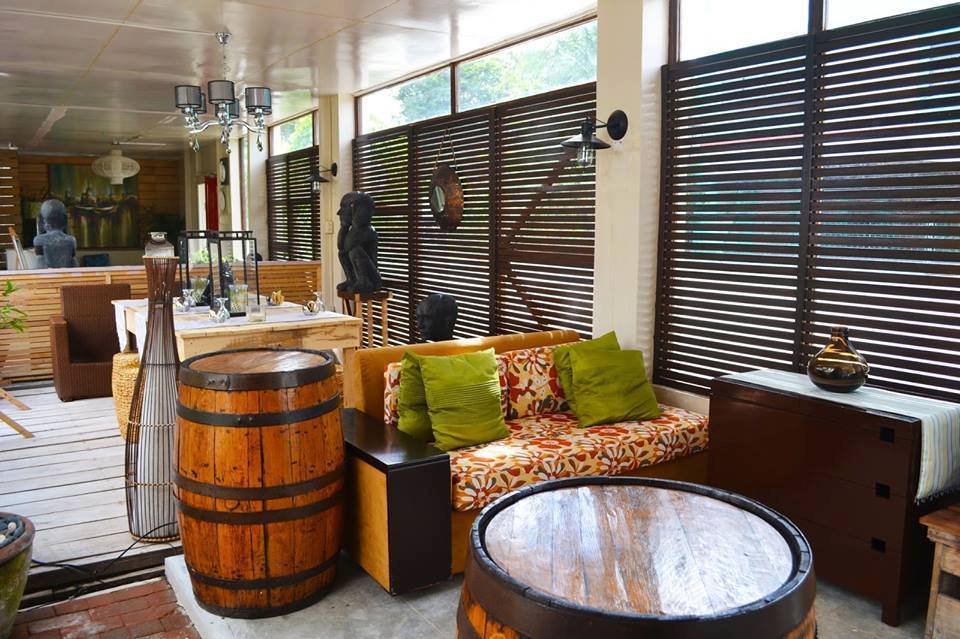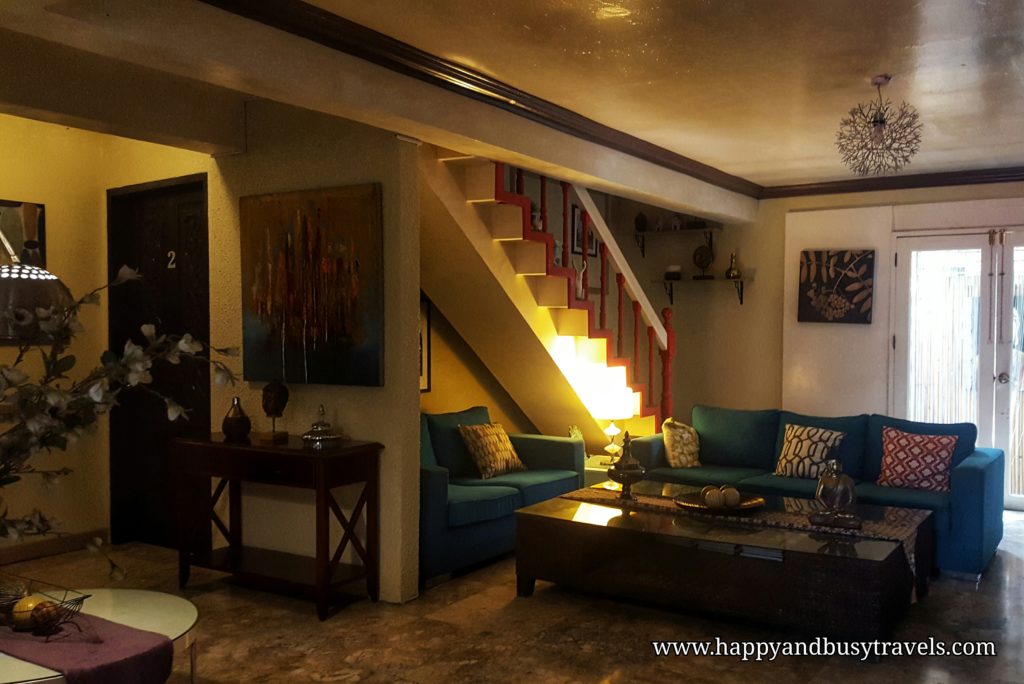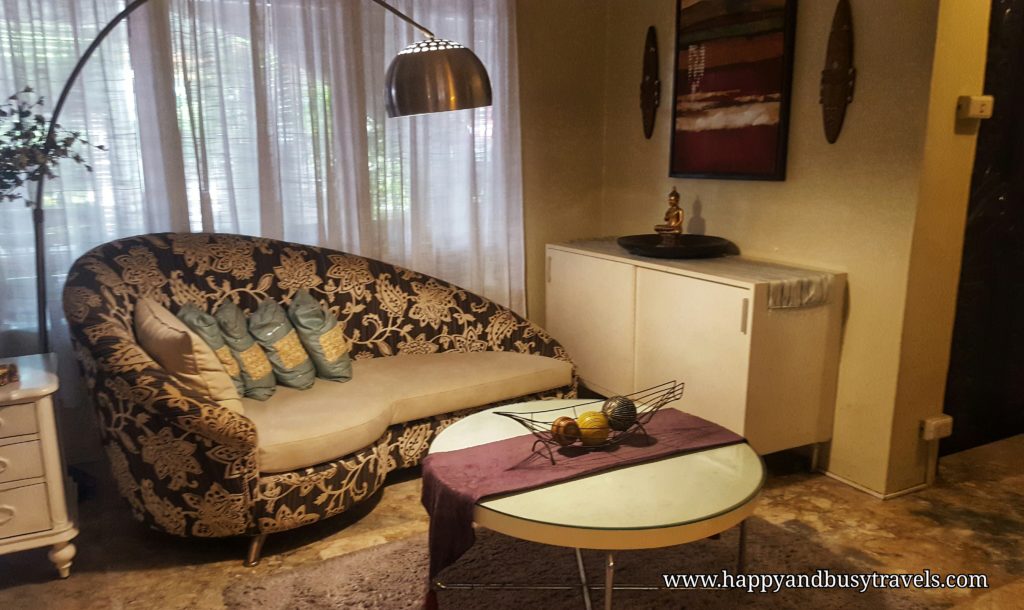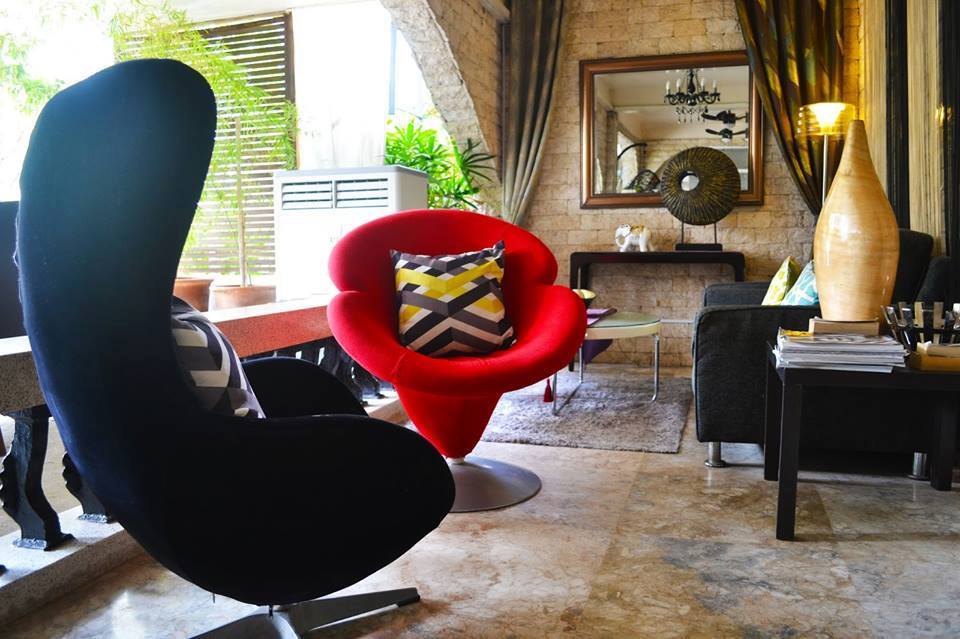 They also have a pool! A dipping pool!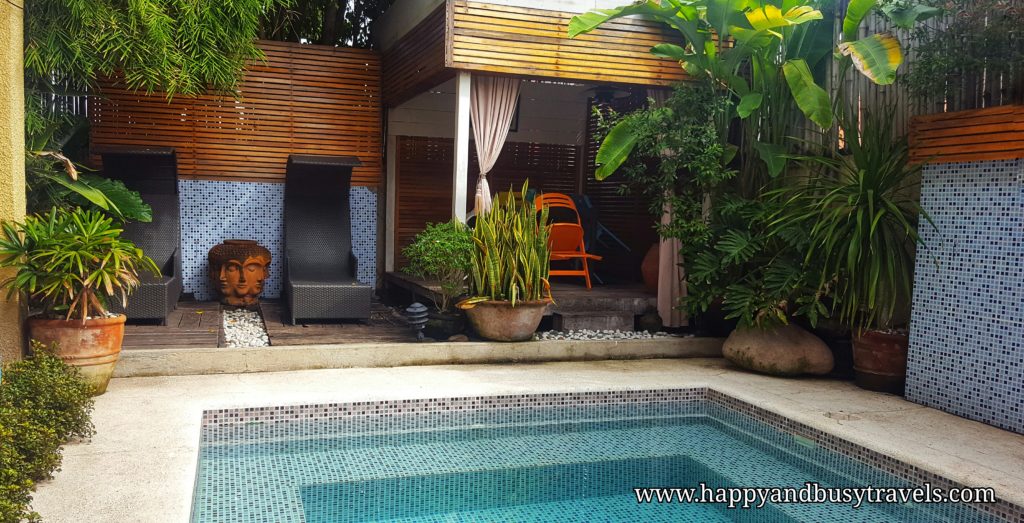 We usually book a hotel with a pool because after a tiring day, we want to relax, and we think swimming is a good way to relax and talk about things… or… life 🙂
We booked the duo pad rooms via Agoda, it just costs around Php 1,000 per room per night! (breakfast not included).  We booked through Agoda because the hotel advised us to book through it. Even though there are only 1 room left, they added 2 more so we can book 3 duo pads.
Book through this link: Island Leisure Hotel
By the way, you should say hi to their resident….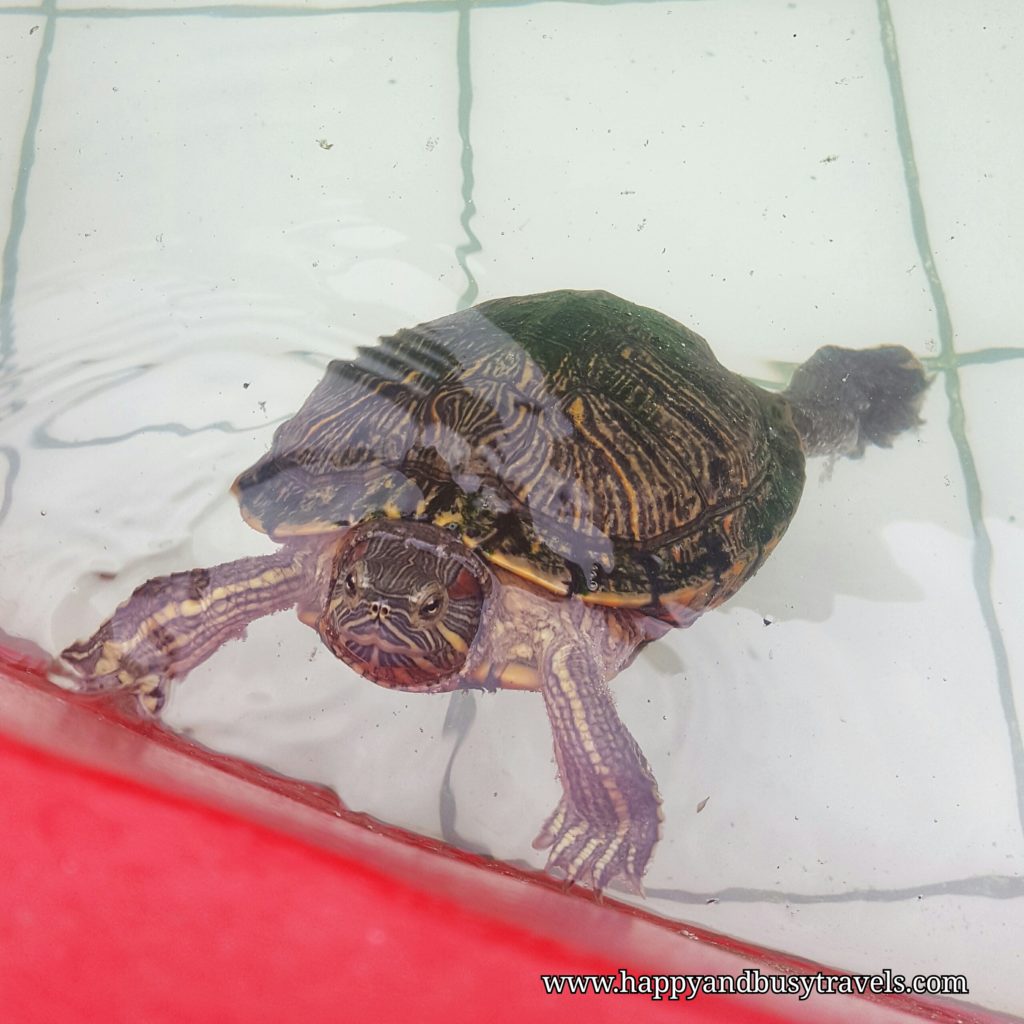 A resident turtle! Say hi! 🙂
We arrived very early in the hotel… around 8AM
Upon our arrival, we were immediately entertained, we were lucky that our rooms are already available.
The duo pad has a sharing bathroom, 2 rooms is to 1 bathroom.
Here is what it looks like inside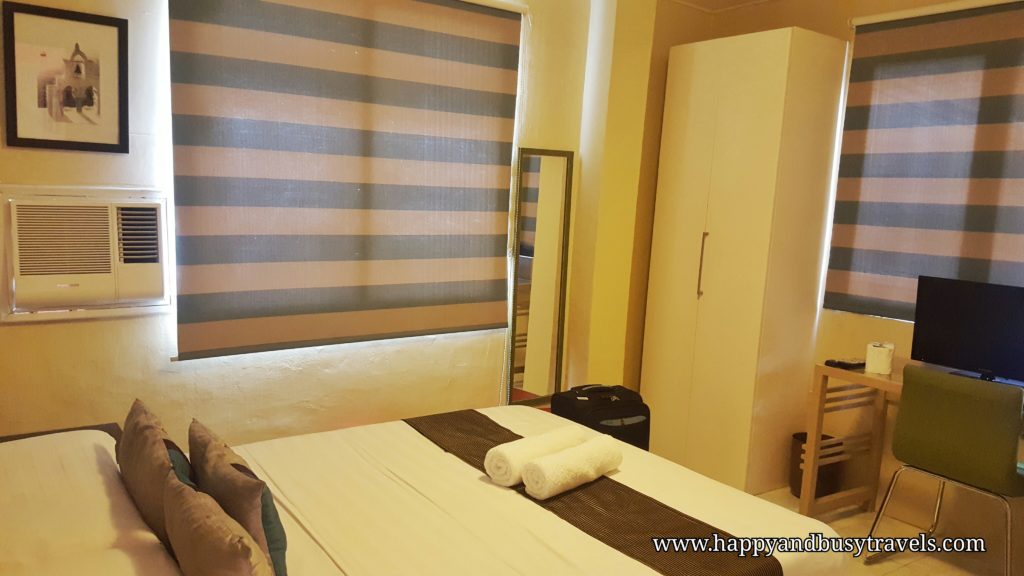 Every basic need is here, there is a bed good for two people (you can choose between a double or twin bed), television, cabinet, trashcan, mirror, toiletries, small refrigerator, coffee, and electric kettle.
During our second night, the air conditioning unit in my brother's room was broken. So the hotel upgraded their room for FREE! They stayed in one of the more expensive rooms, I think this is one of their Premiere Rooms.
Let's take a look inside…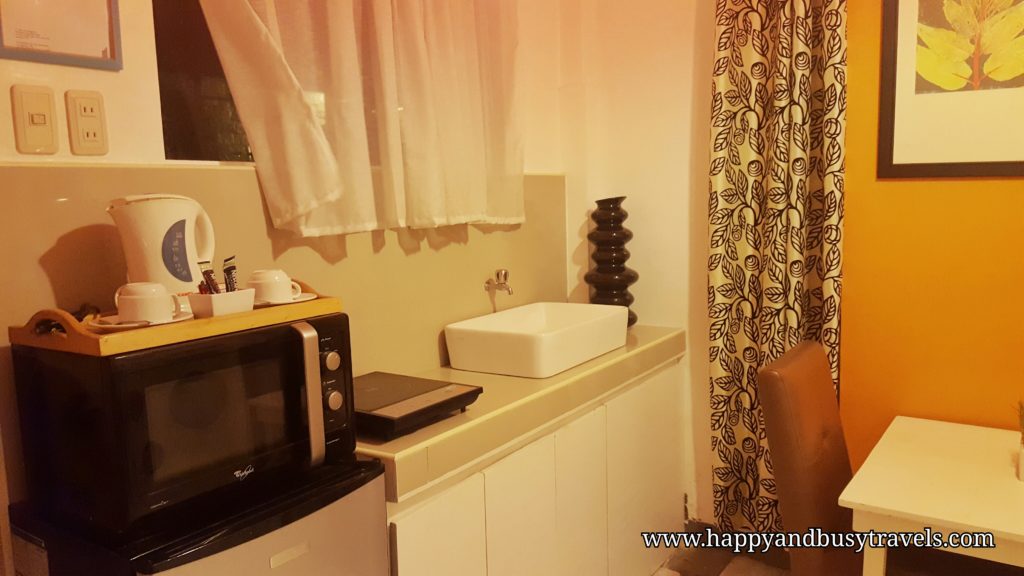 Aside from the basic needs, they also have a medium size refrigerator, an additional sink, a stove, and a microwave.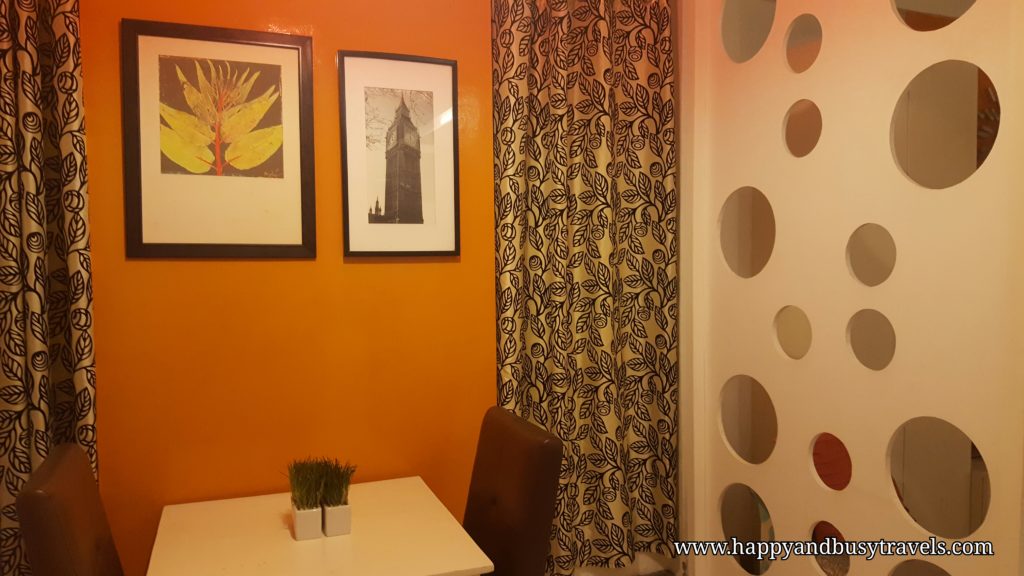 The room also has a dining table, and a stylish wall divider.
There is an additional couch inside, a table, and a television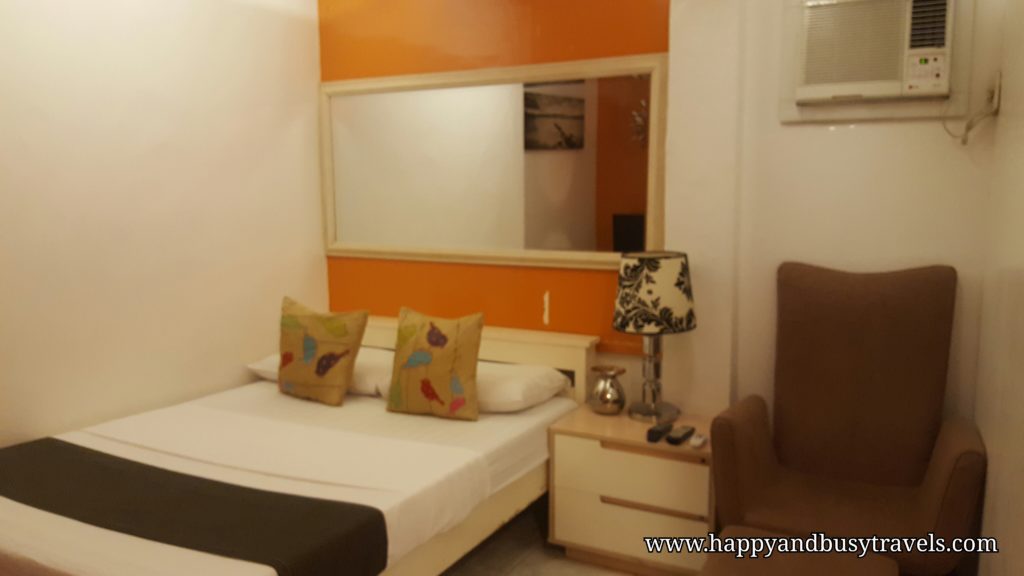 An additional comfortable chair, a lampshade, and a side table is also included in the room.
In our day 1, we checked in very early, around 8AM, we also checked out very early in our last day. But we did not have any issues. The hotel staffs are very accommodating and friendly. When we also requested them to refill our water jugs, they happily helped us.
We will definitely recommend the hotel for other guests who wants to have an affordable but a comfortable and relaxing stay in Dumaguete.
Notes:
Staffs are very accommodating either in Facebook or in person
Wifi is available
You can arrange tours from the hotel
There is a smoking area in the hotel
The hotel has a restaurant. But we did not have a chance to try it
The hotel is located just in front of the highway and close to a school. Finding a Tricycle is easy.
Happy and Busy's Smiley
Cleanliness – 

Facilities – 

Service – 

Value for money – 

Location – 

Ambiance –