Kicho Japanese Yatai
We recently visited Kicho Japanese Yatai, which serves one of the most affordable Japanese Food in Cavite. They just recently opened last December 20, 2020, so it is just new and something that we must try.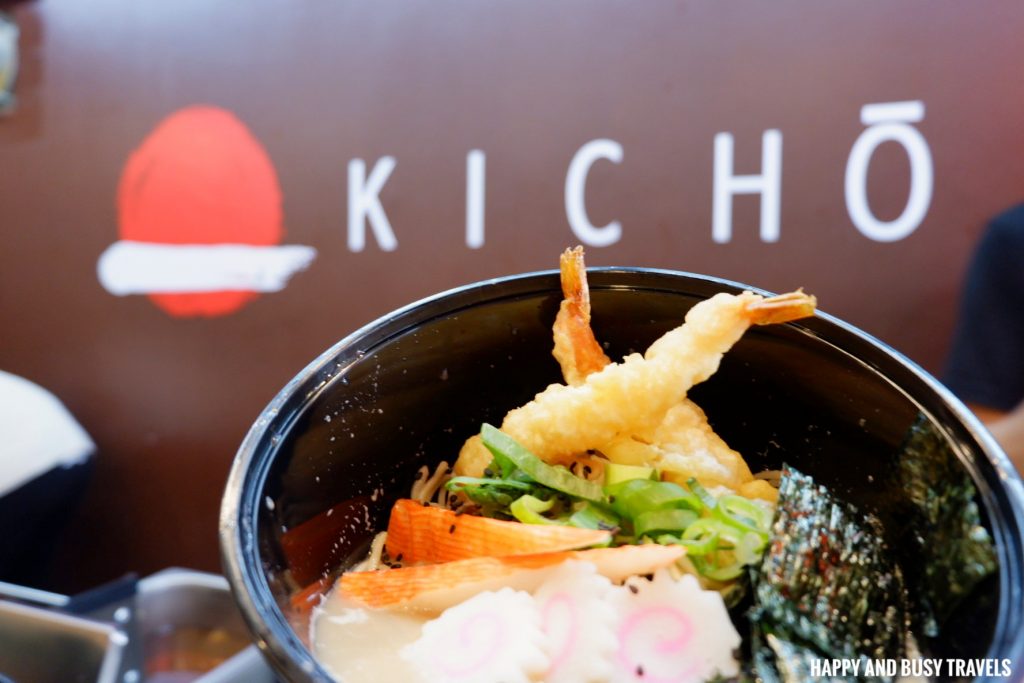 Facebook: https://www.facebook.com/kicho.nueno
Instagram: https://www.instagram.com/kicho.ph/
Contact Number: 09675023315
Operating Hours: 2:30 – 10PM
Address: 155 Nueno Ave., Imus, Cavite (near Lotus Mall)
Google Maps Link: https://goo.gl/maps/ExiVodz49fEUPe9d7
Kicho Japanese Yatai
The yatai can be easily seen right after Lotus Mall. So, we parked right away and went inside the yatai.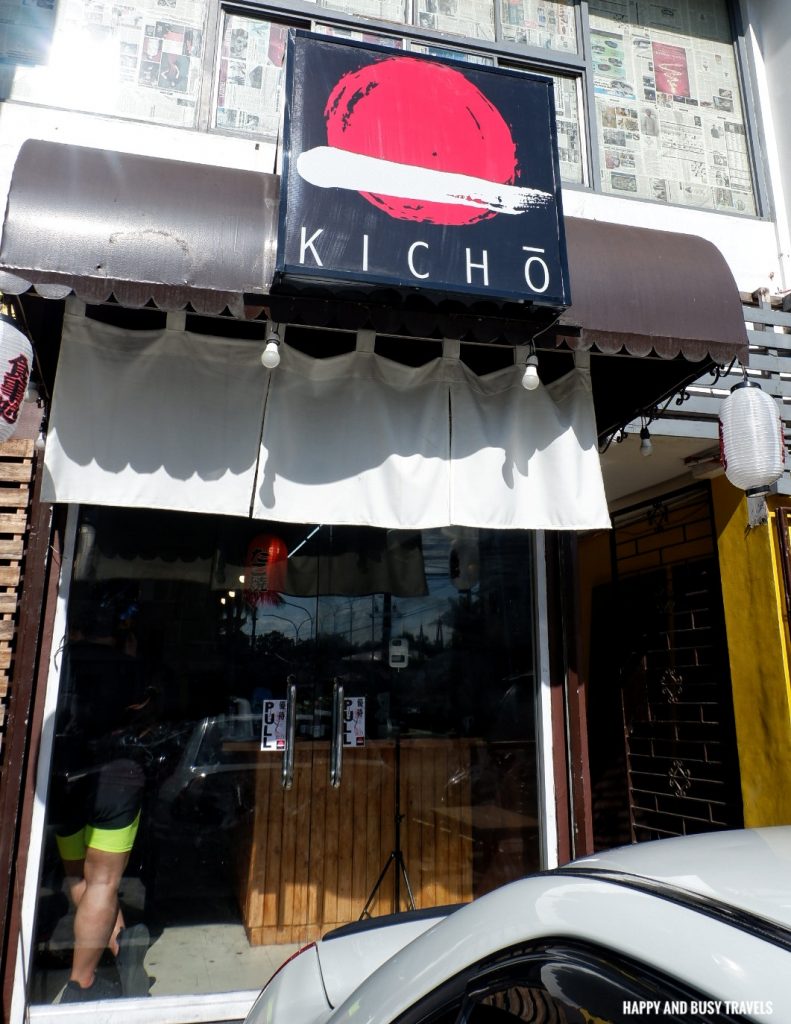 The proper COVID precautionary measures were made, then we choose our seat.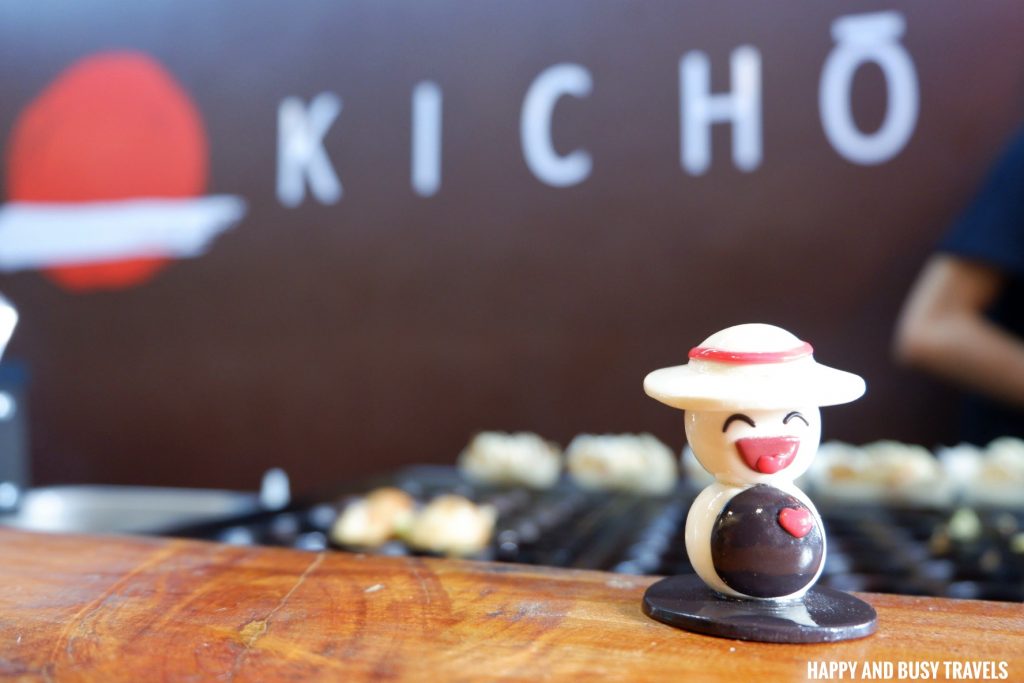 Here is the first area, you can eat while facing the wall, but we do not want that, so…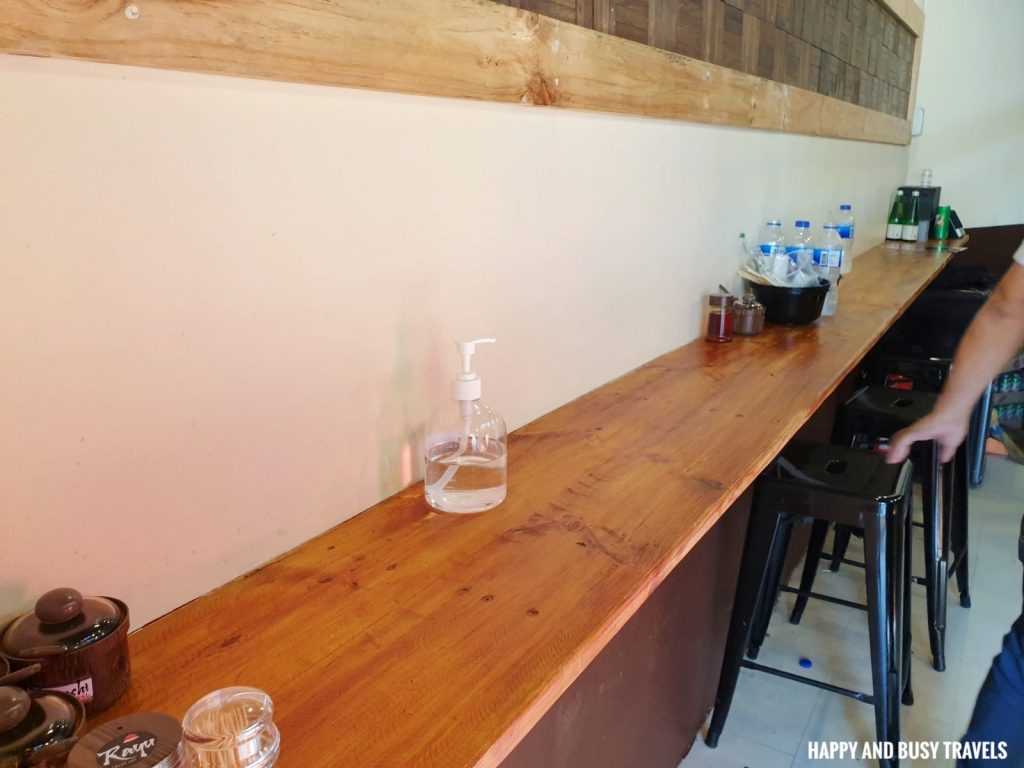 We have chosen the area where we face the cooking area, so we can see how do they prepare our food.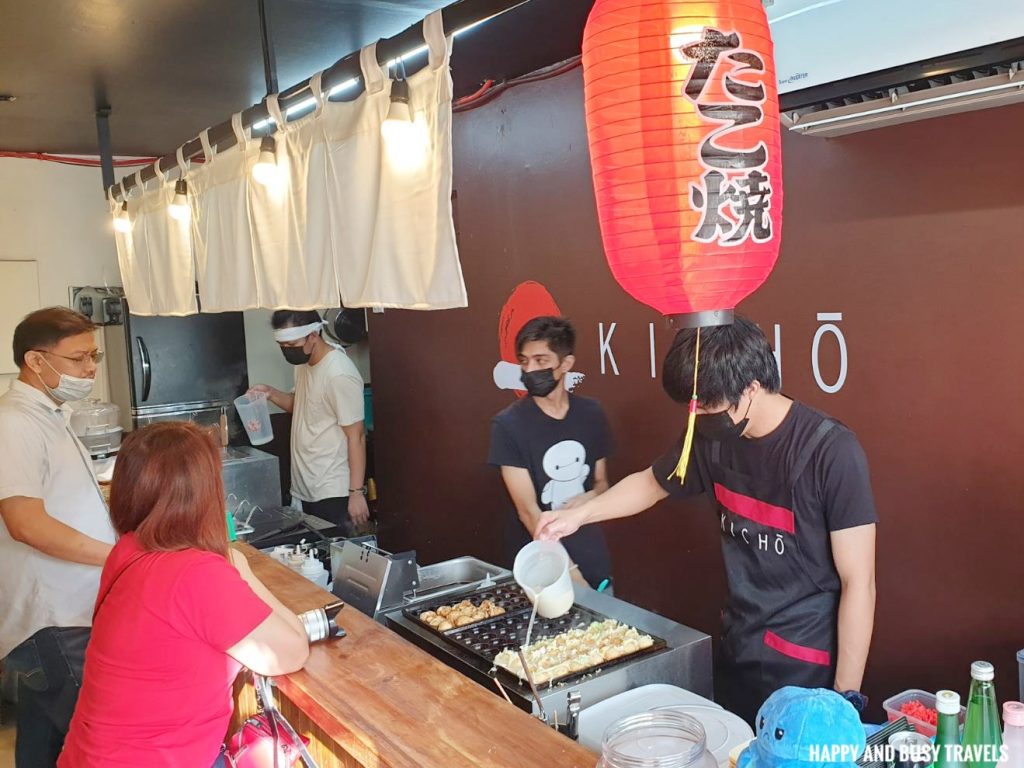 Kicho Japanese Yatai's Takoyaki
Here are some of the Takoyaki variants from Kicho Japanese Yatai. Hapsy is so excited as you can see in this picture hehehe. Takoyaki is just usually made with Octopus, but Kicho gave it more flavors.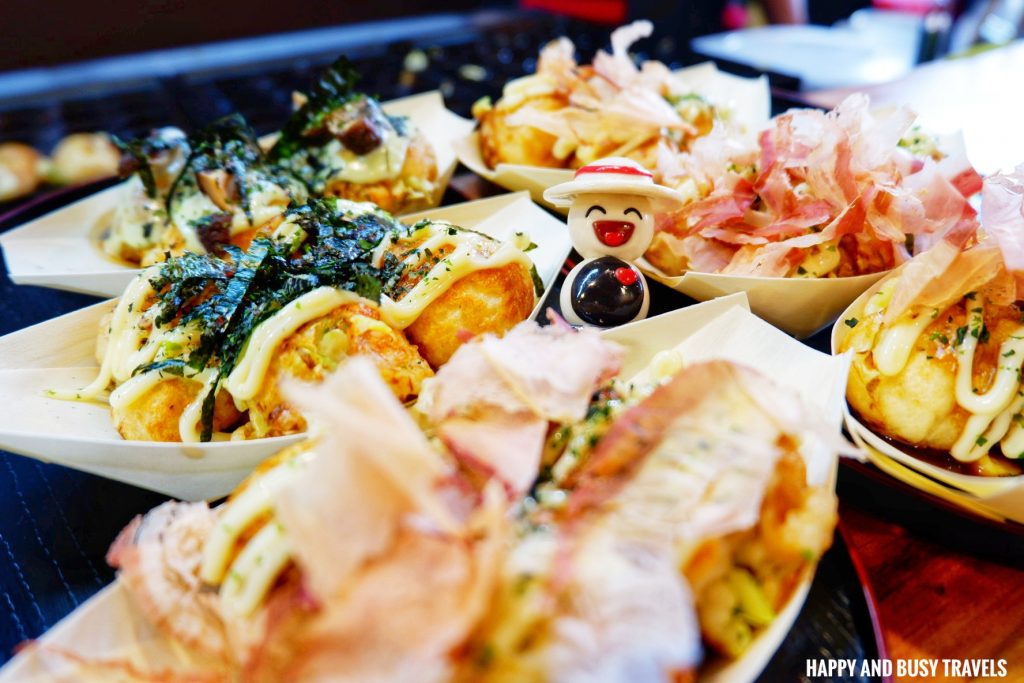 They have a wide range of Takoyaki flavors, and it is made right in front of us, so we get everything fresh.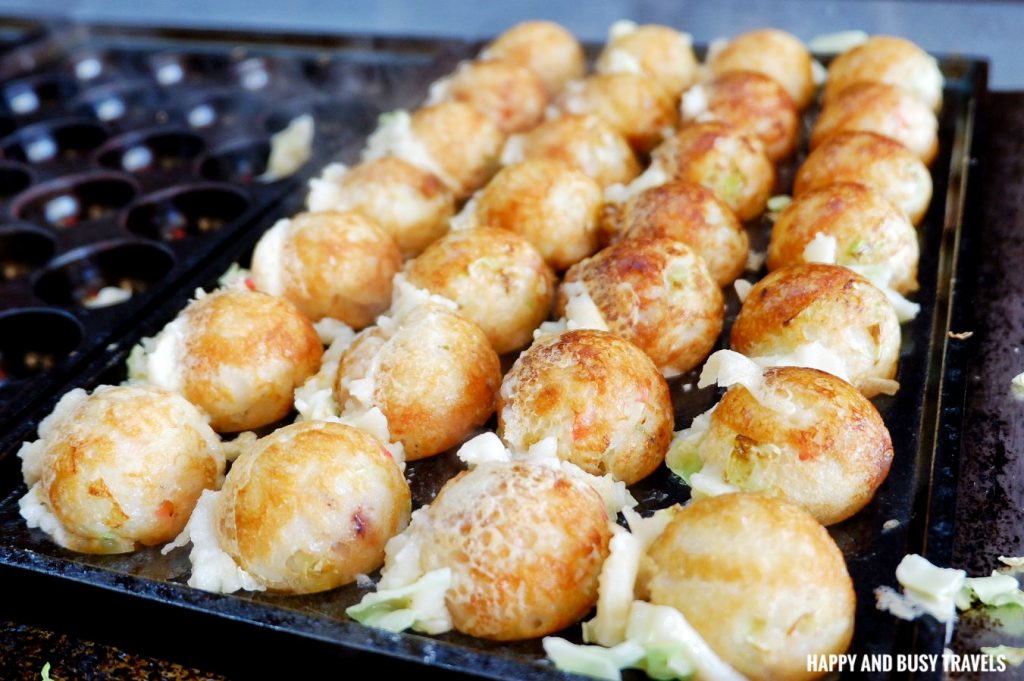 I really love to watch how these Takoyaki were made.
Kyabetsu Takoyaki
This one is called Kyabetsu, which contains plain cabbage. This is the cheapest Takoyaki in the menu.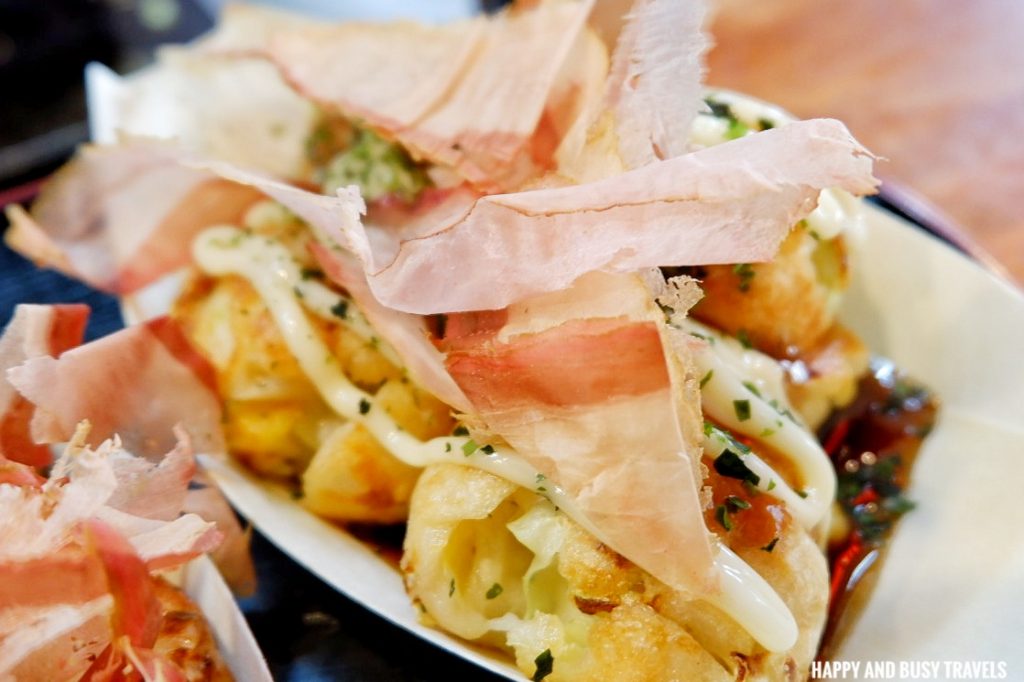 Kichoyaki Takoyaki
This one is called Kichoyaki, which contains Octopus. There is a decent amount of Octopus in each piece, so you'll be satisfied with each bite.
Kojin Takoyaki
This one is called Kojin, which contains Crab.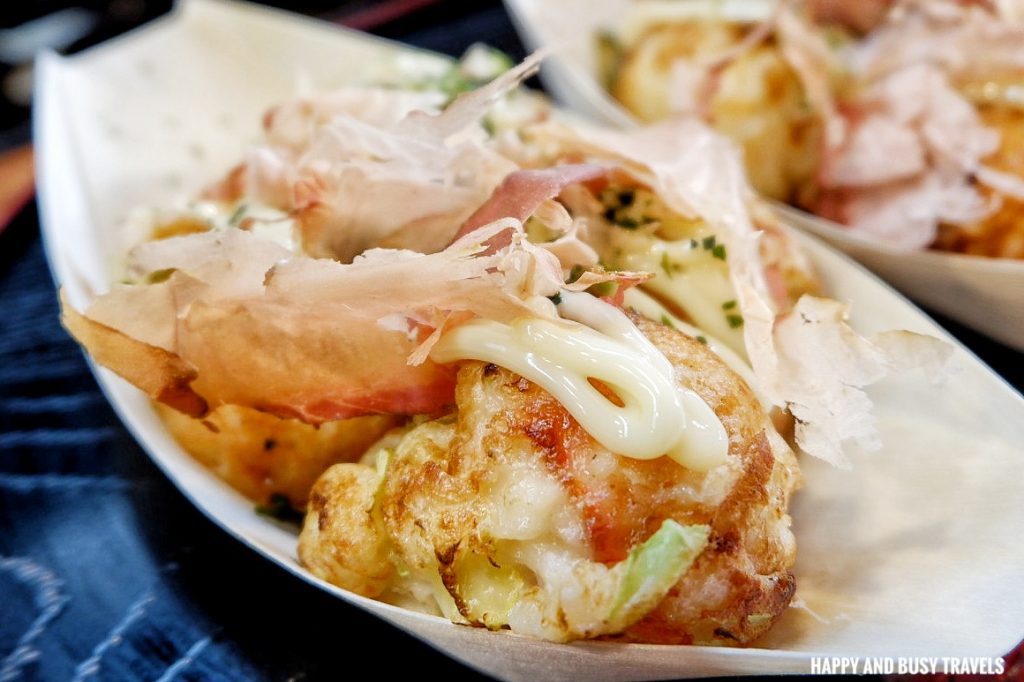 Fujin Takoyaki
This one is called Fujin, which contains bits of Shitake Mushrooms.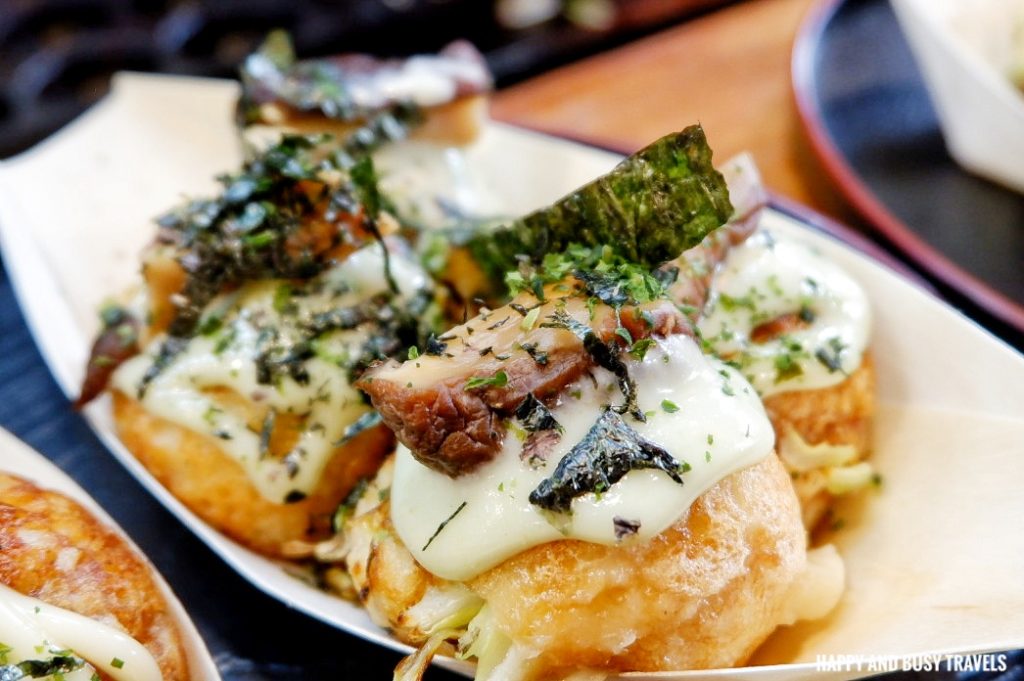 Ebisu Takoyaki
This one is called Ebisu, which contains Shrimps.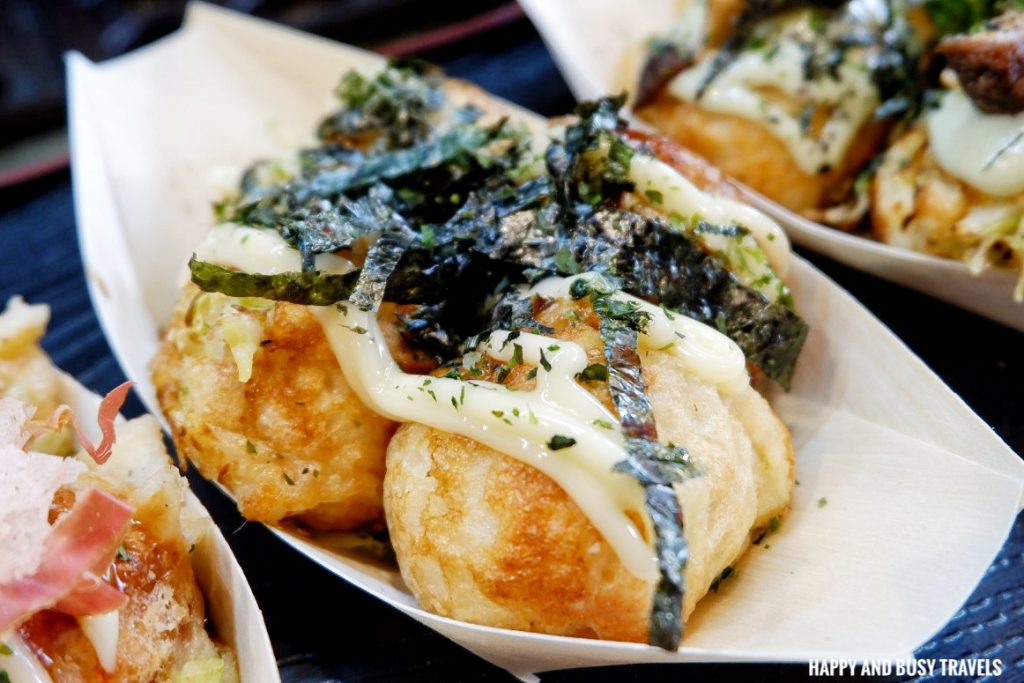 Suijin Takoyaki
This one is called Suijin, which contains Smoked Salmon.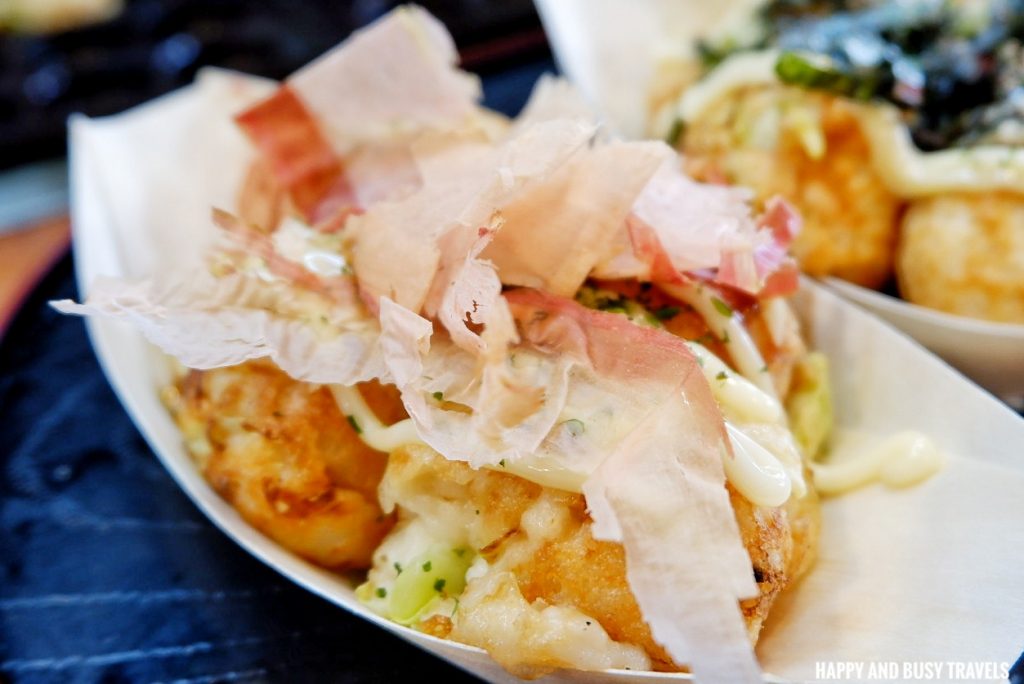 Bakudan Takoyaki
Finally, this one is called Bakudan, which contains four kinds of cheese. This is one of the best sellers among the different kinds of Takoyaki, and I personally really like this one.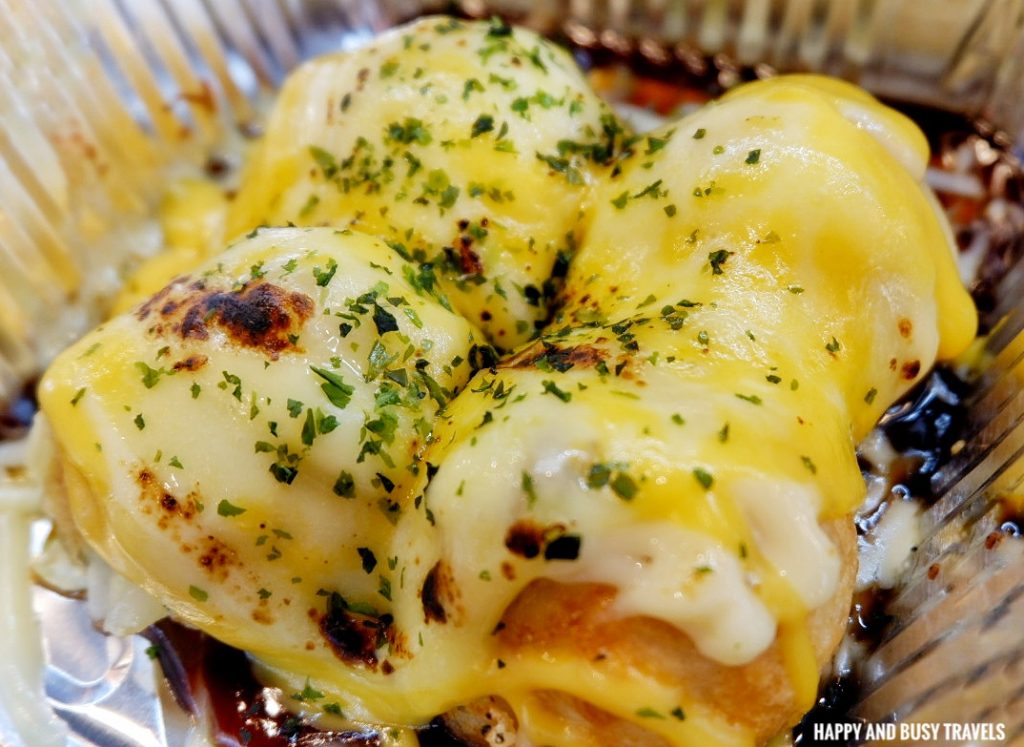 Kicho Japanese Yatai's Ramen
There are four types of ramen sold in the yatai. The prices includes the basic ramen, so it's up to you if you want to add more toppings. We like how do they serve the affordable ramen like this, so everybody an afford it.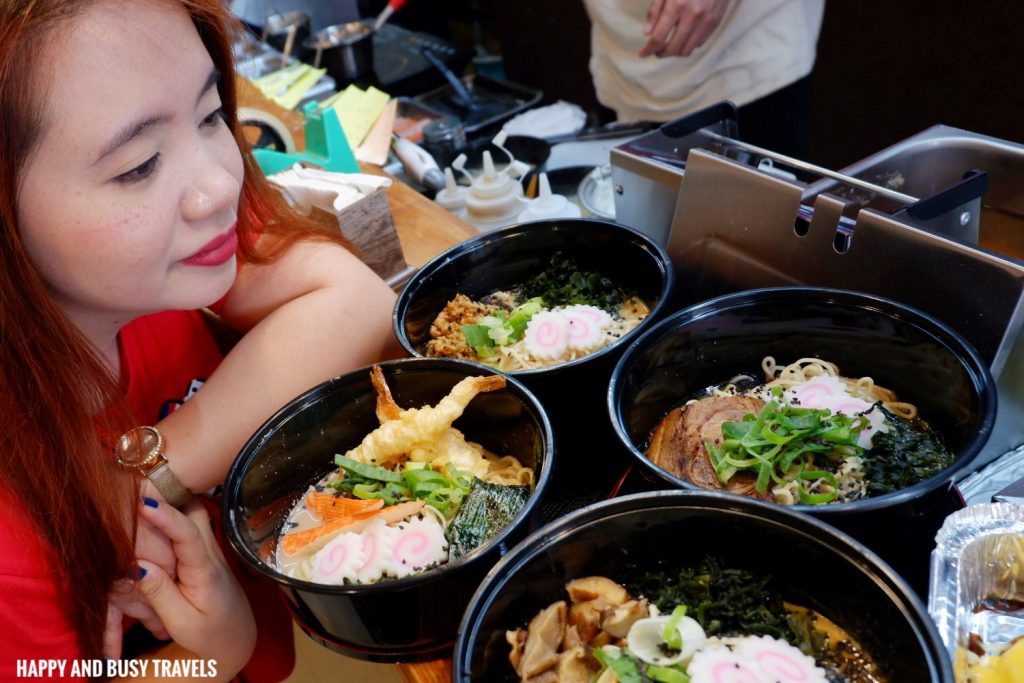 Miso Ramen
The most affordable ramen in their menu is this Miso Ramen. As the name suggests, the broth is made out of Miso, which is a salty paste made from fermented soy beans. Miso is very common in Asian countries. We added a Gyoza because we think this is the best partner with the Miso Ramen.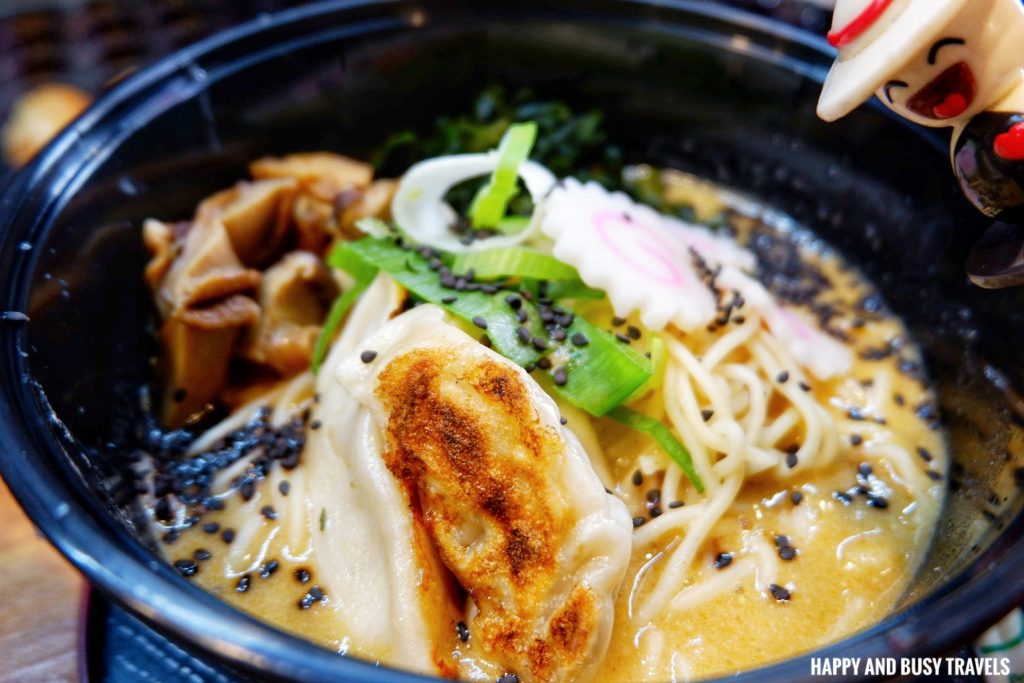 Tonkotsu Ramen
Next, is the Tonkotsu Ramen, in which the broth is made out of pork bones. We added a piece of Chasu on the top to make it more delicious.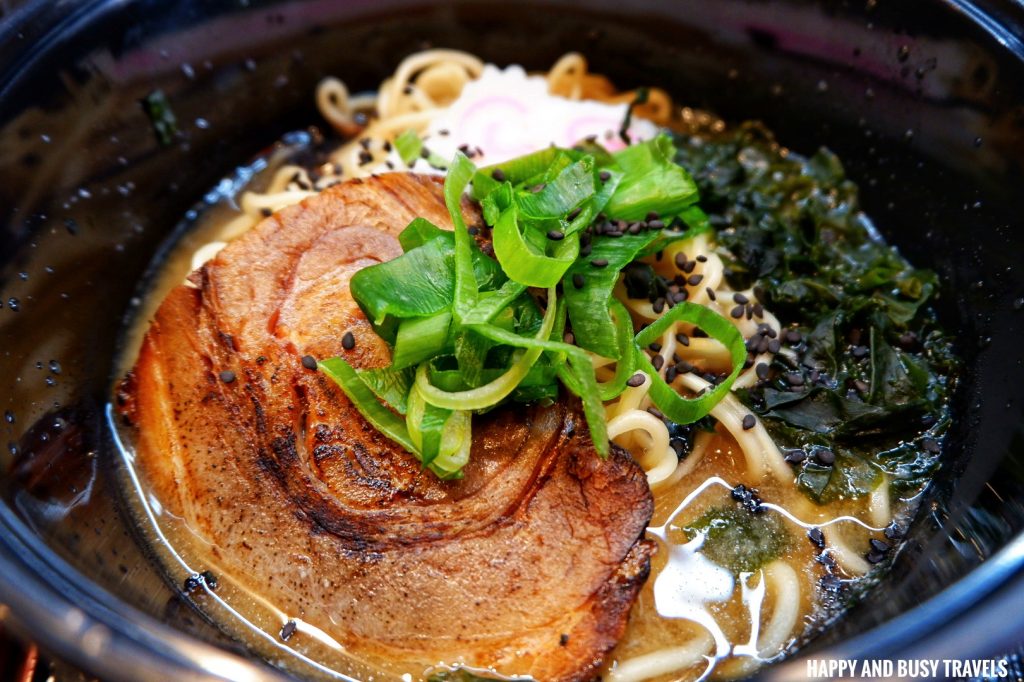 Seafood Ramen
Third is this seafood ramen, which of course is made out of seafood broth. We added two pieces of Tempura because it suites this ramen very well.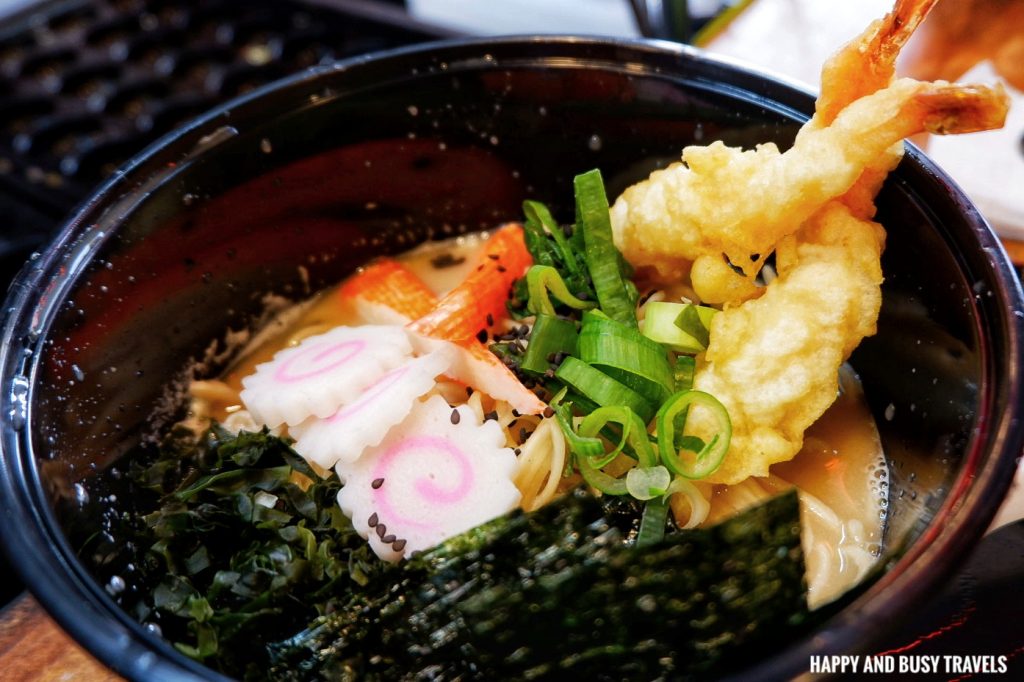 Tantanmen Ramen
Finally, here is Tantanmen Ramen. The broth is made out of soy milk and soy paste which made it taste like a little bit nutty. But, the broth is also spicy because of the Japanese chili oil.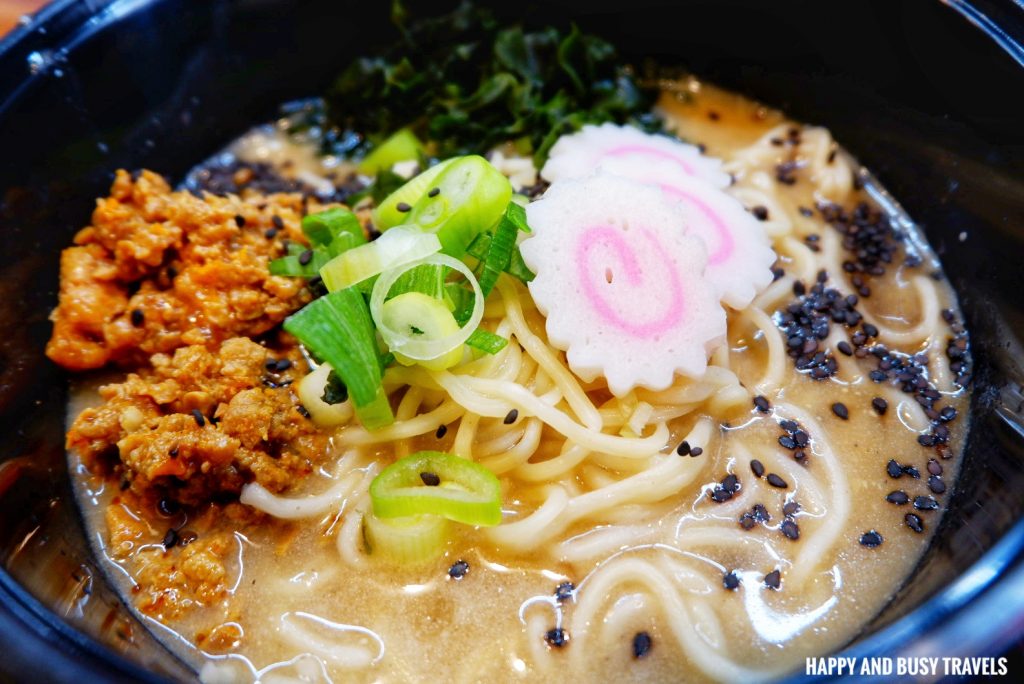 Nikuman
Lastly, we had Nikuman too. This one is also known as pork buns, so… yes… it contains pork inside. Just like our usual Asado Siopao, but it has a Nori which made it so Japanese.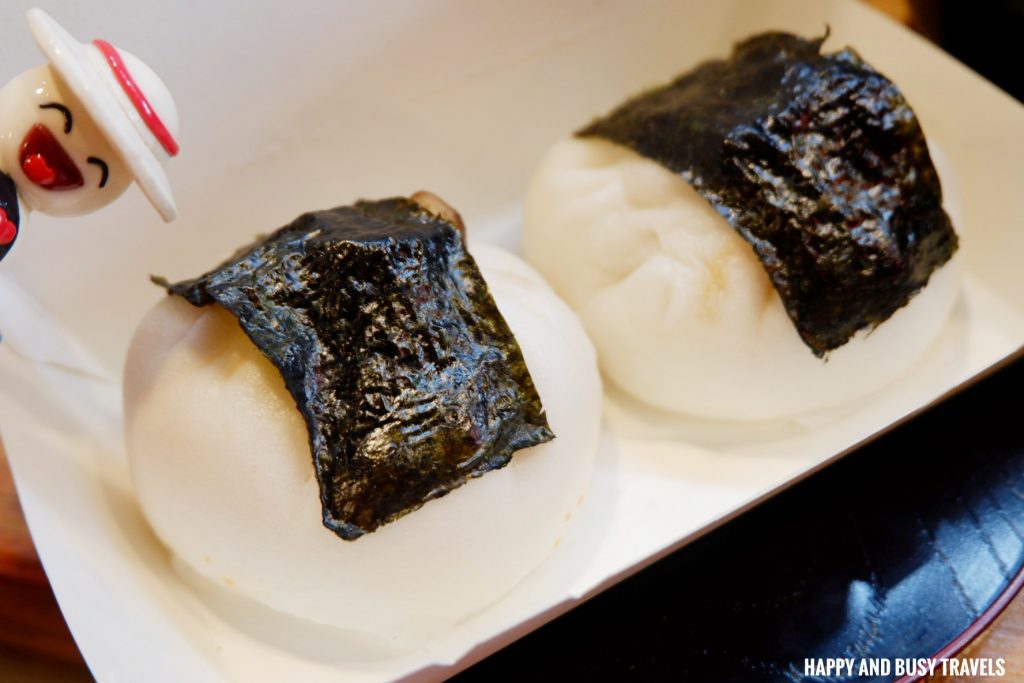 Here is what it looks like inside.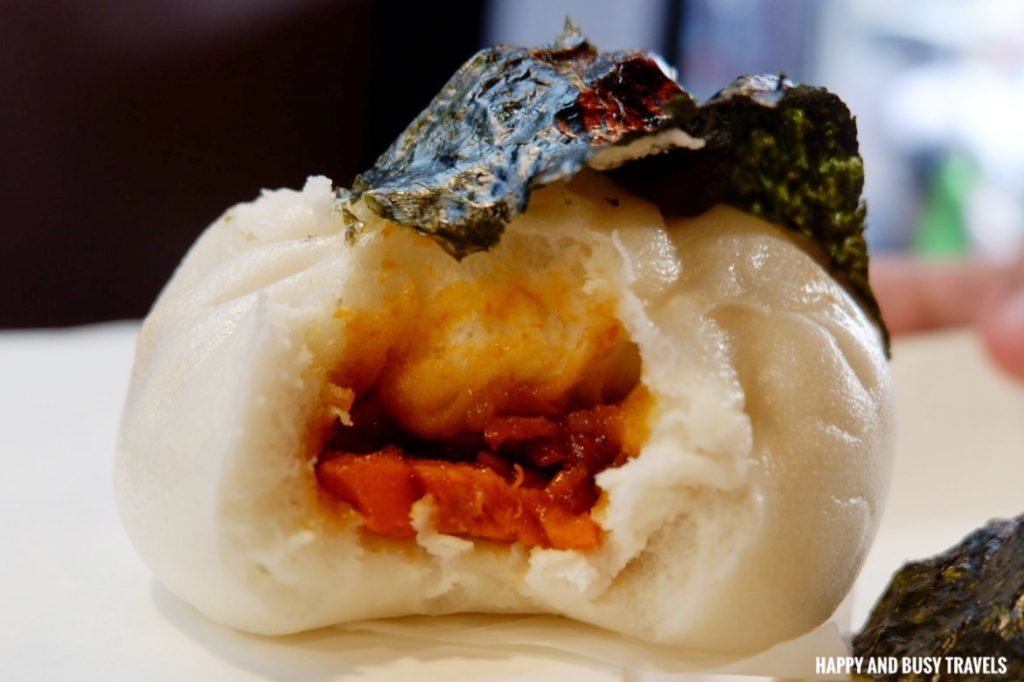 Kicho Japanese Yatai's Menu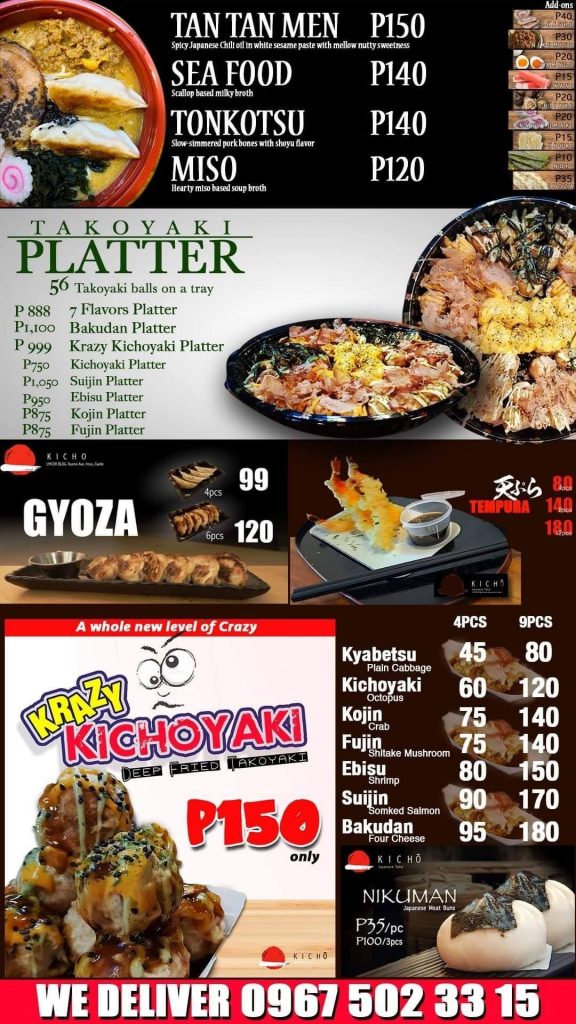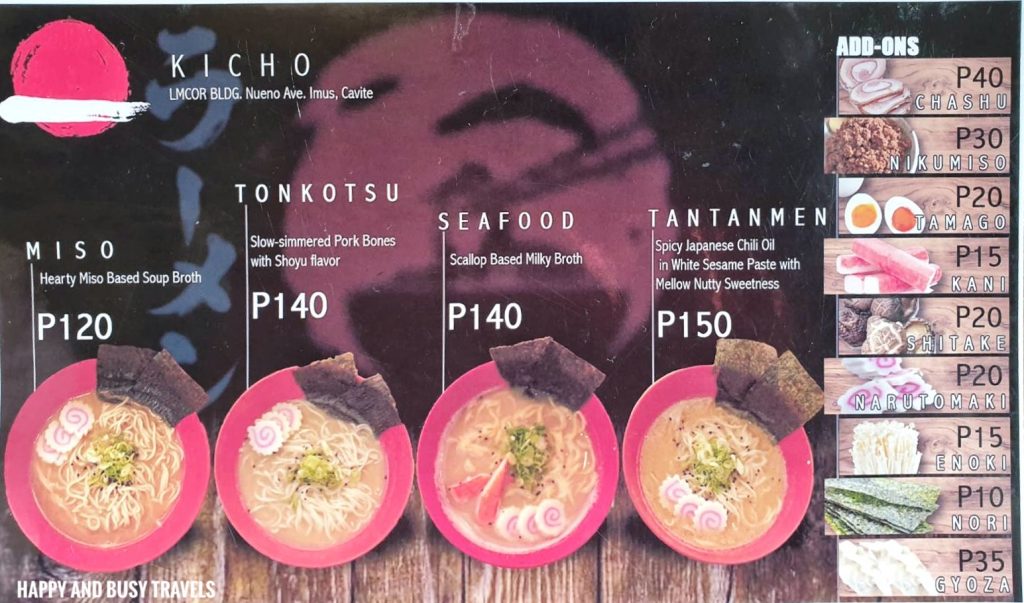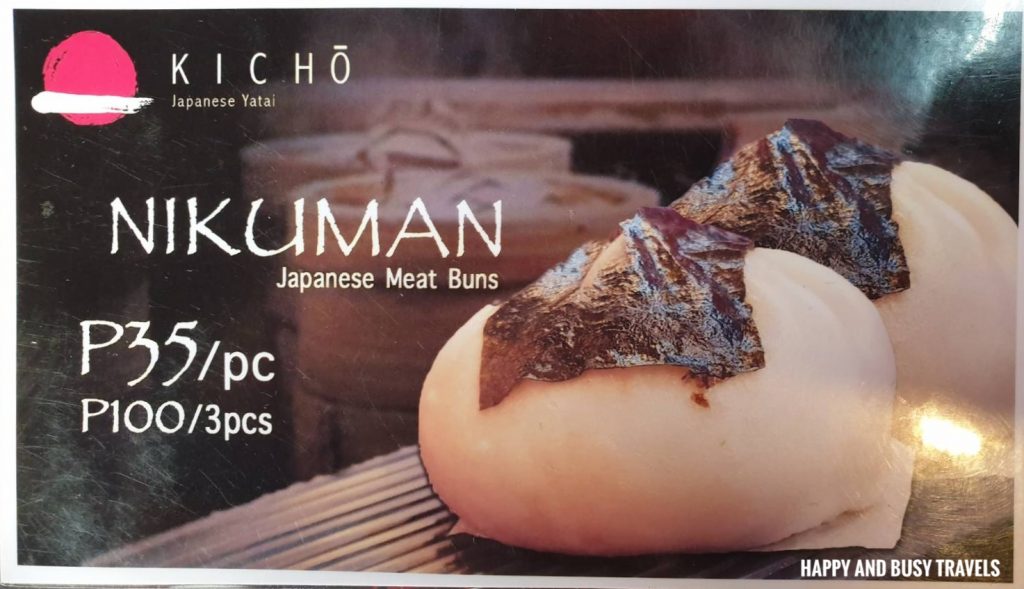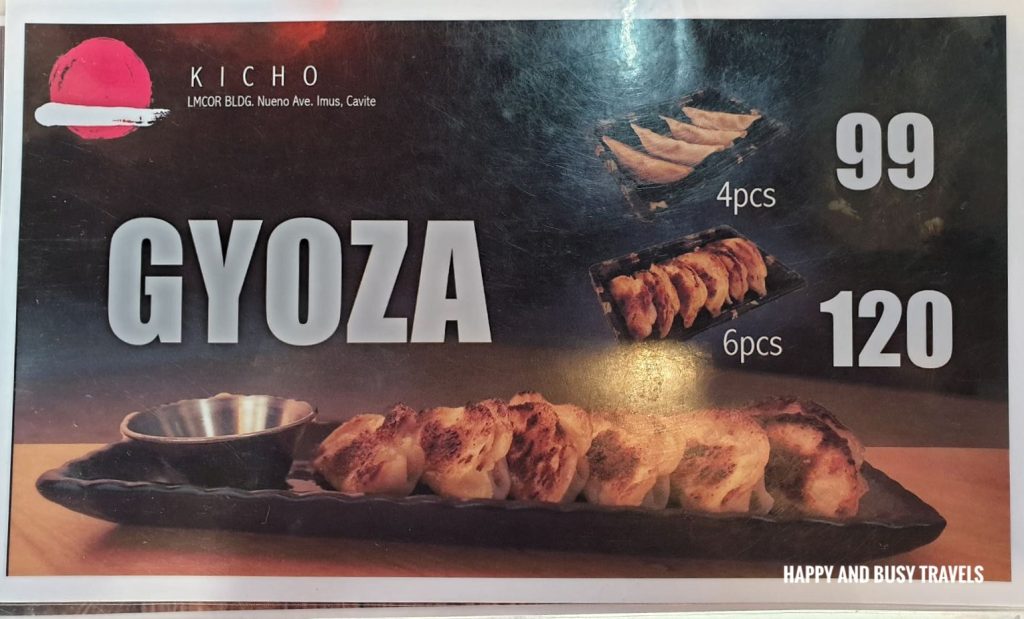 Here is the menu that you can take home with you, so you can still choose while at home.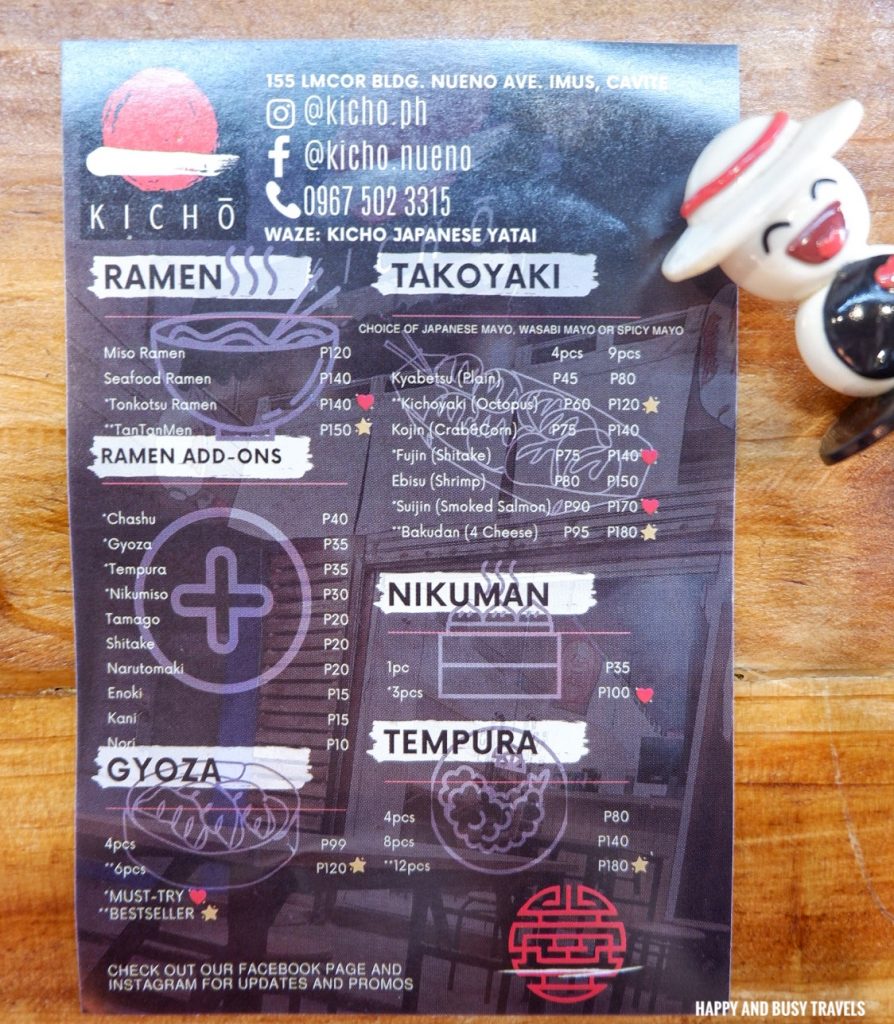 The Owners and Staff of Kicho Japanese Yatai
Here are the owners… Thank you Sir Jem and Sir EJ. They are very hands on with their business and kept the customers satisfied.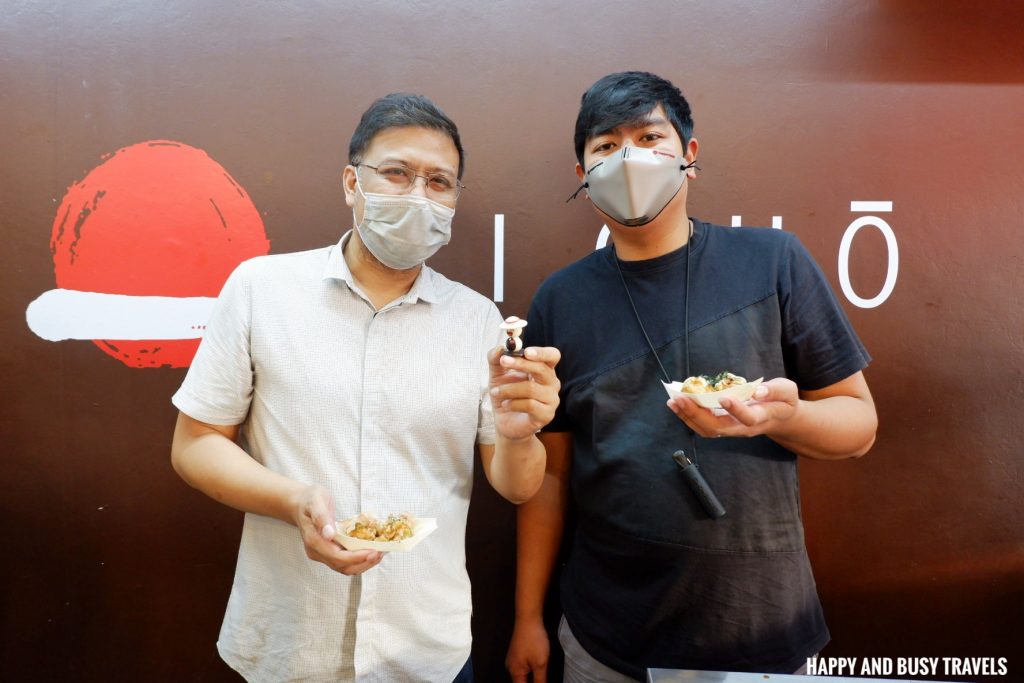 We would also like to say thank you to the staff because they put their heart on their job and serve the customers very well. There are a lot of customers in the yatai but they kept on going.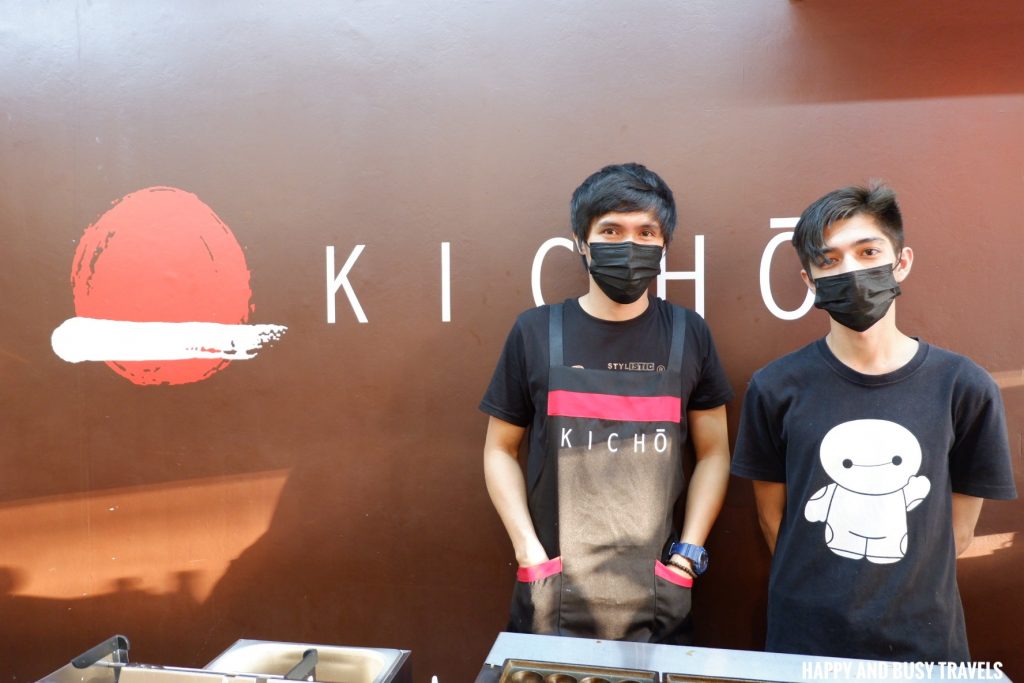 Happy and Busy's Smileys for Kicho Japanese Yatai
Overall, we had a nice experience in Kicho Japanese yatai.
Food

We love all of the Takoyaki! We can eat them all at once and be happy with it. Plus the ramen is also okay, and very affordable.
Location

The coffee shop is just along the road, and just near the public market and mall. So we saw it immediately.
Ambiance

Value for money

The food is okay, plus the prices are very affordable.
Service

Serving time is long, because there is a lot of customers plus, they made everything from scratch. But the staff are very helpful, and the owners are very hands on.
Comfort Room
Not applicable. So, you have to use the toilet of the building.