Kiks Kitchenette, San Pedro, Laguna
Busy and I went to Kiks Kitchenette because one of the owners is my friend. We tried their bestsellers so we can also share them with you. Their specialty is Japanese cuisine, but they also have Filipino dishes. When we visited, they are just opened for a few months, so they are the new restaurant in San Pedro, Laguna that people should watch out for. Soon they will be in your mind if you ask "Where to eat in San Pedro Laguna?"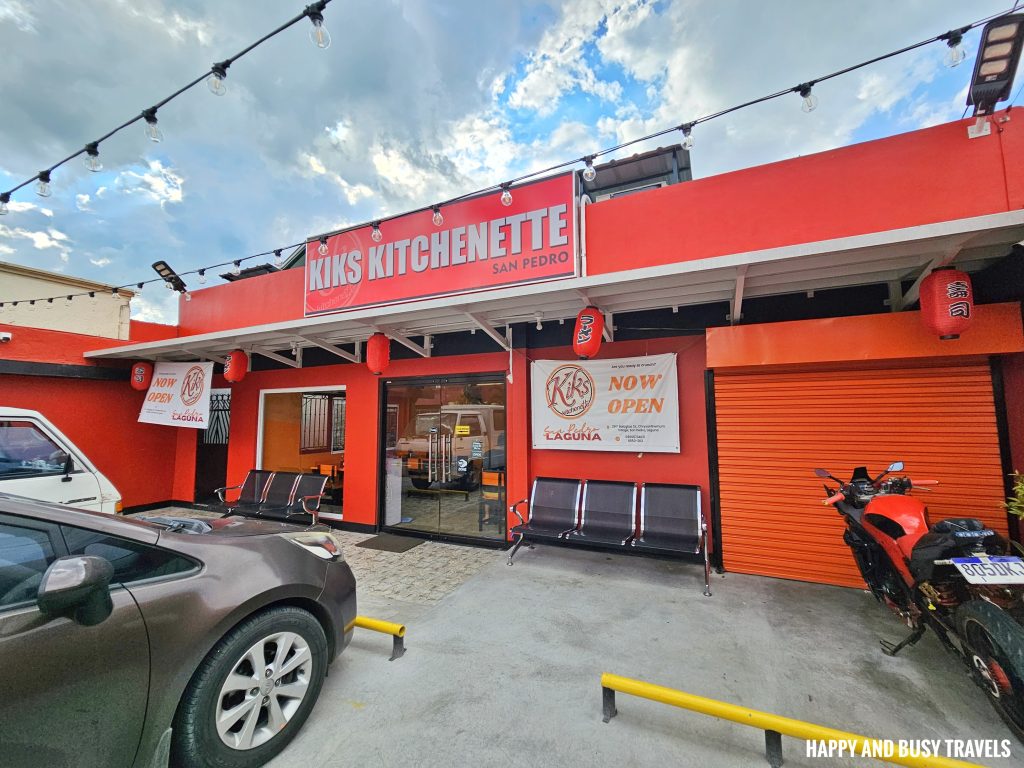 Important Information
Facebook: Kiks Kitchenette
Operating Hours: 10 AM – 8 PM
Payment Options: Cash, Gcash
Dining Options: Dine In, Take out, Delivery
Contact number: 285502112
Email Address: albertp.untalan@gmail.com
Address: 29 Balagtas Street Chrysanthemum Village, San Pedro, Philippines
Google Maps Link: https://goo.gl/maps/
Inside Kiks Kitchenette
The kitchenette has an airconditioned dining area, and can fit around 30 guests.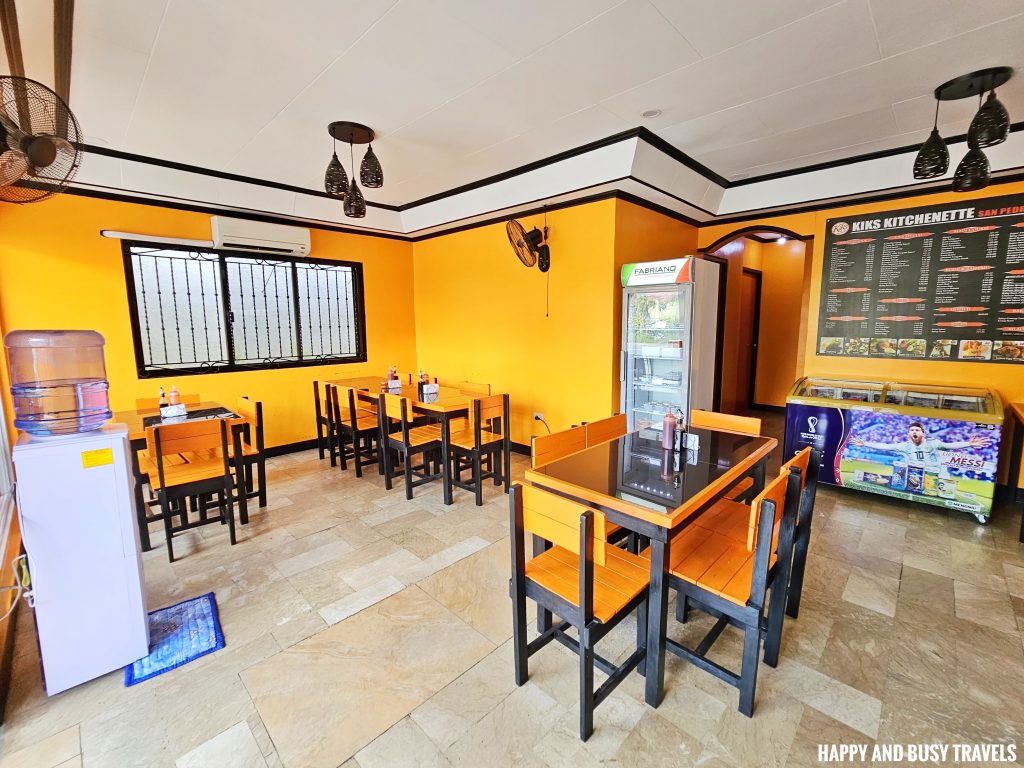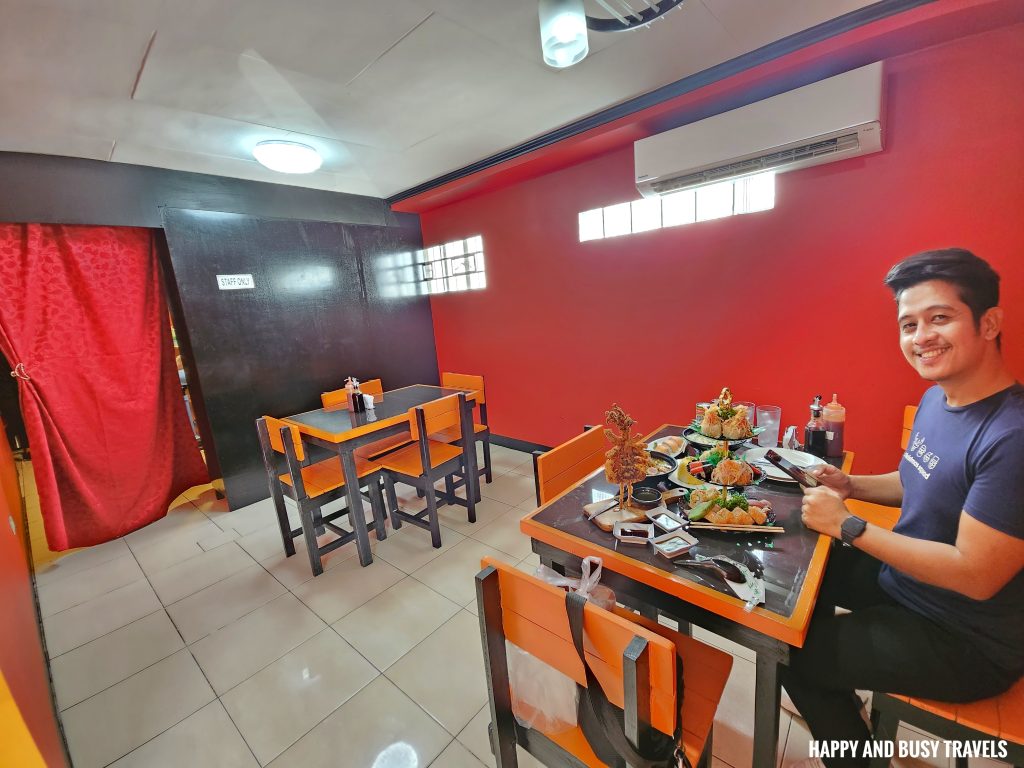 If you need privacy for your meeting, or small gatherings, they have available private rooms.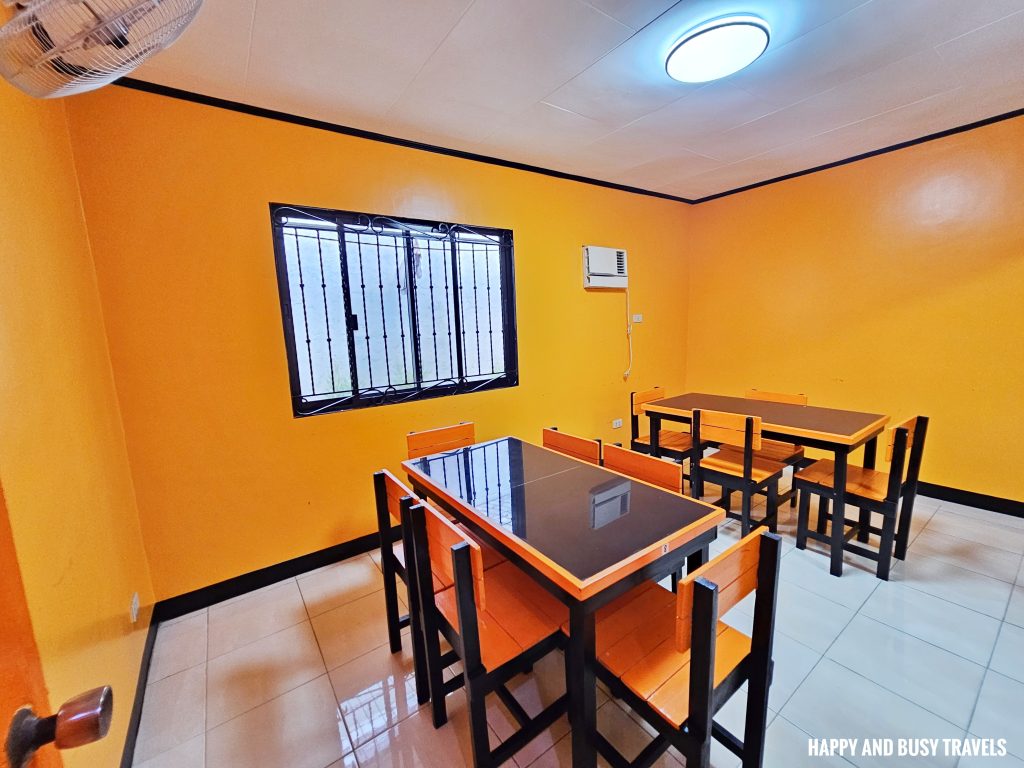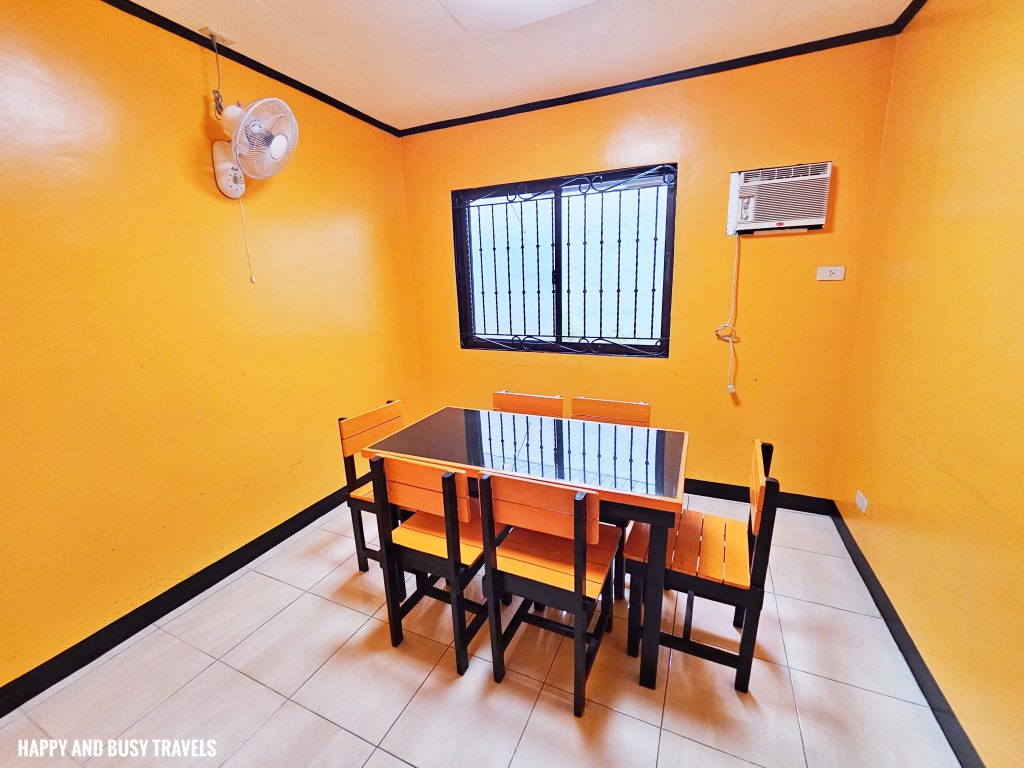 Dishes of Kiks Kitchenette
The kitchenette primarily sells Japanese dishes, but they also have Filipino dishes. So, here are some of the bestsellers that we tasted.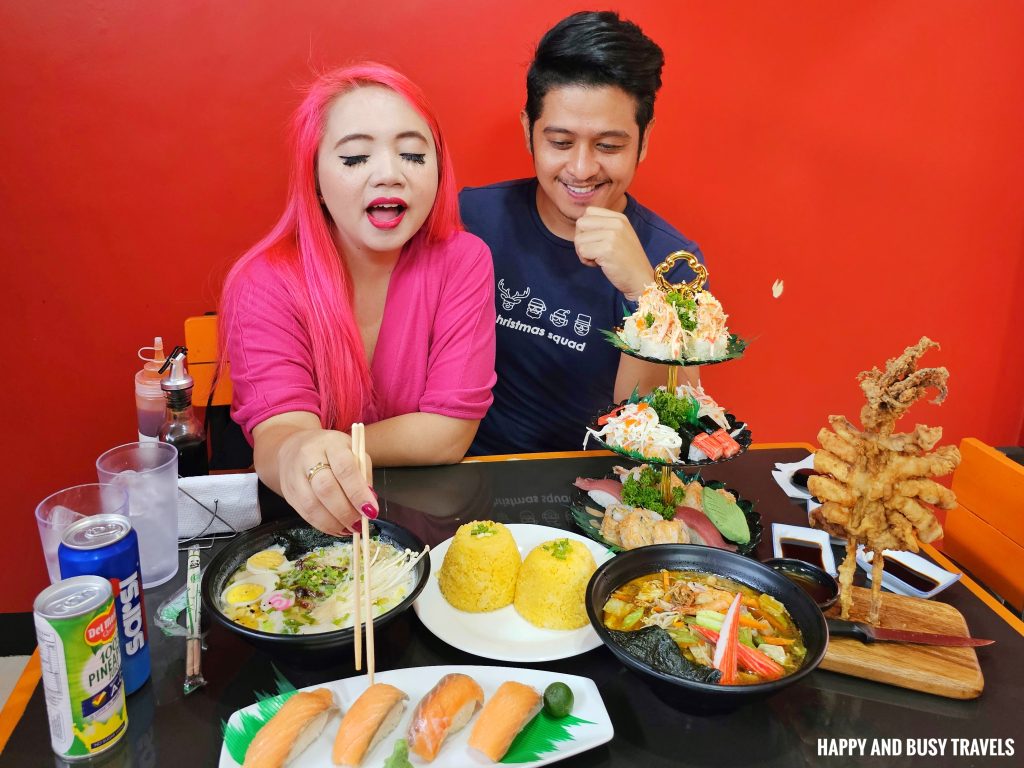 Super Tonkotsu Ramen
I personally love Ramen, so when I saw they have some, and they are very affordable, I had one Super Tonkotsu Ramen.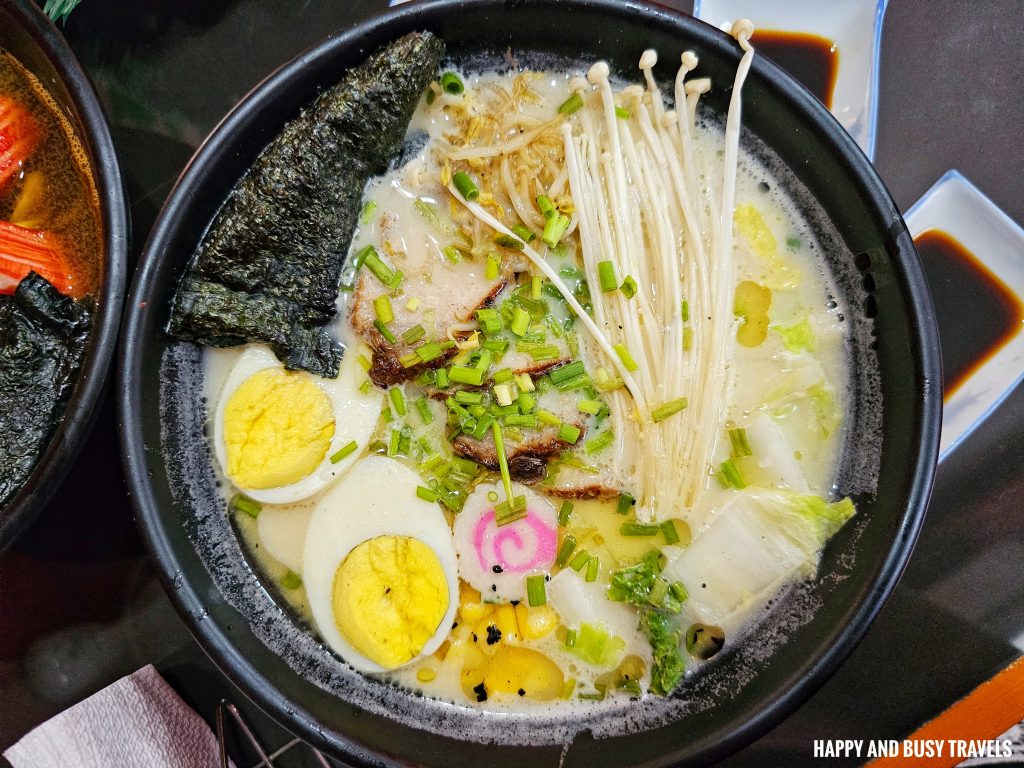 It has a lot of components for a very affordable price. It has three slices of Pork, Tamago, Mushroom, Seaweed, and a lot more! This tasted good and it is a little bit big for me to finish.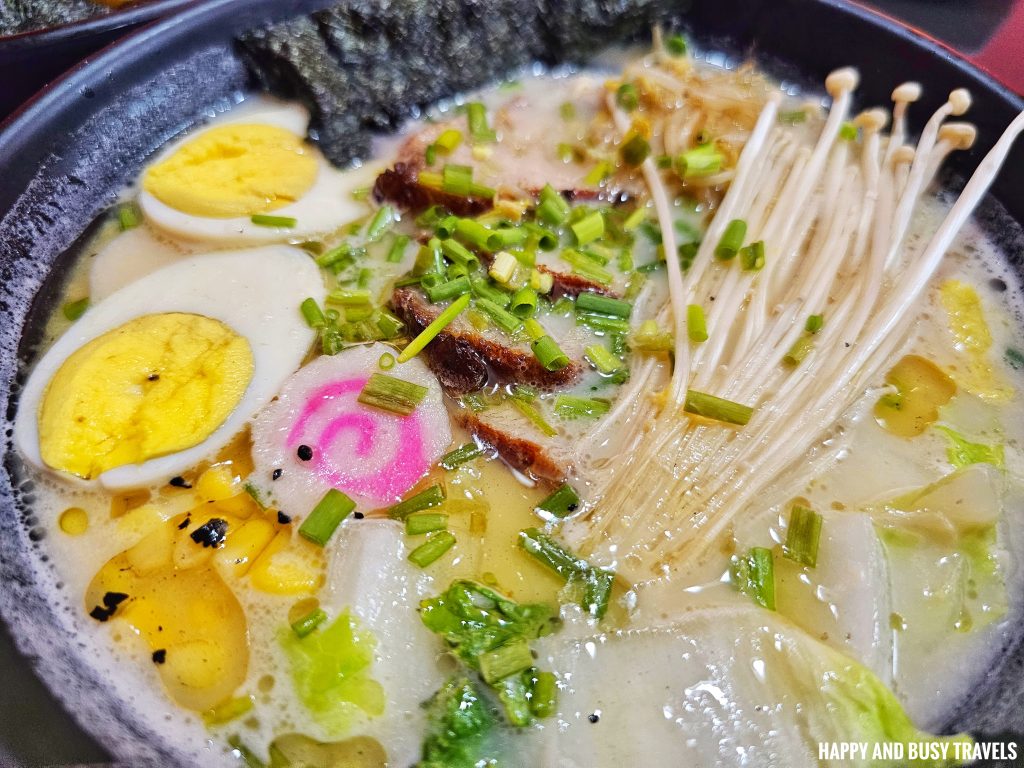 Spicy Seafood Ramen
On the other hand, Busy got Spicy Seafood Ramen because he likes Seafood more than Pork.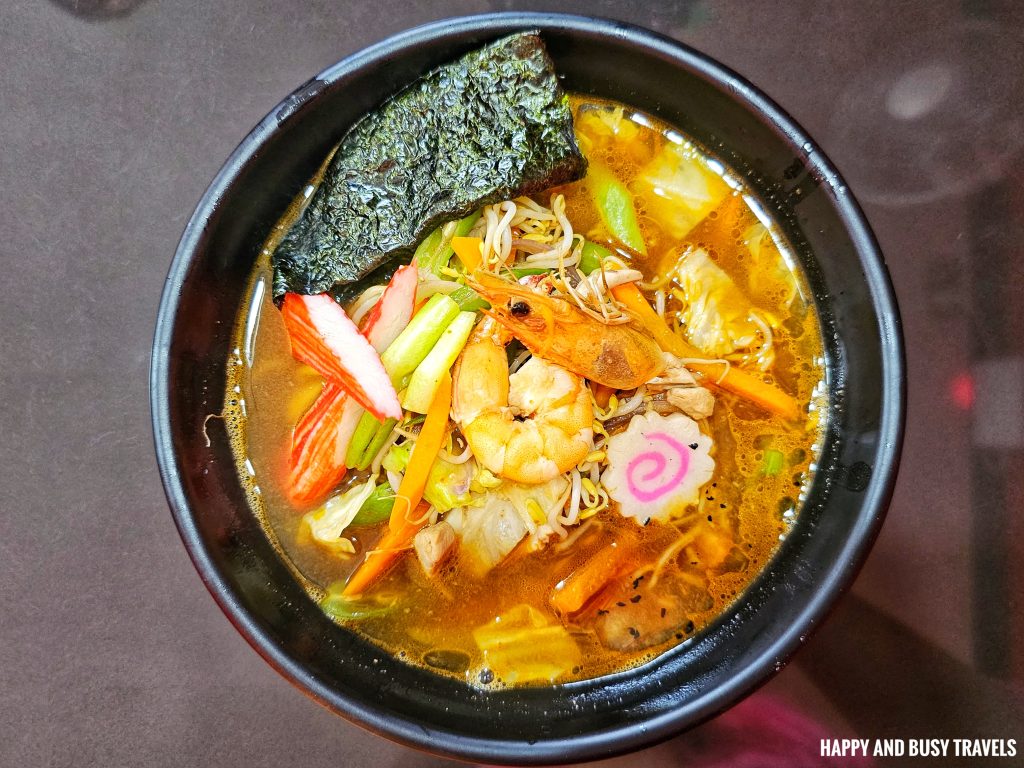 This is another affordable ramen that has a lot of components. It has Shrimp, Crab Sticks, and a lot more!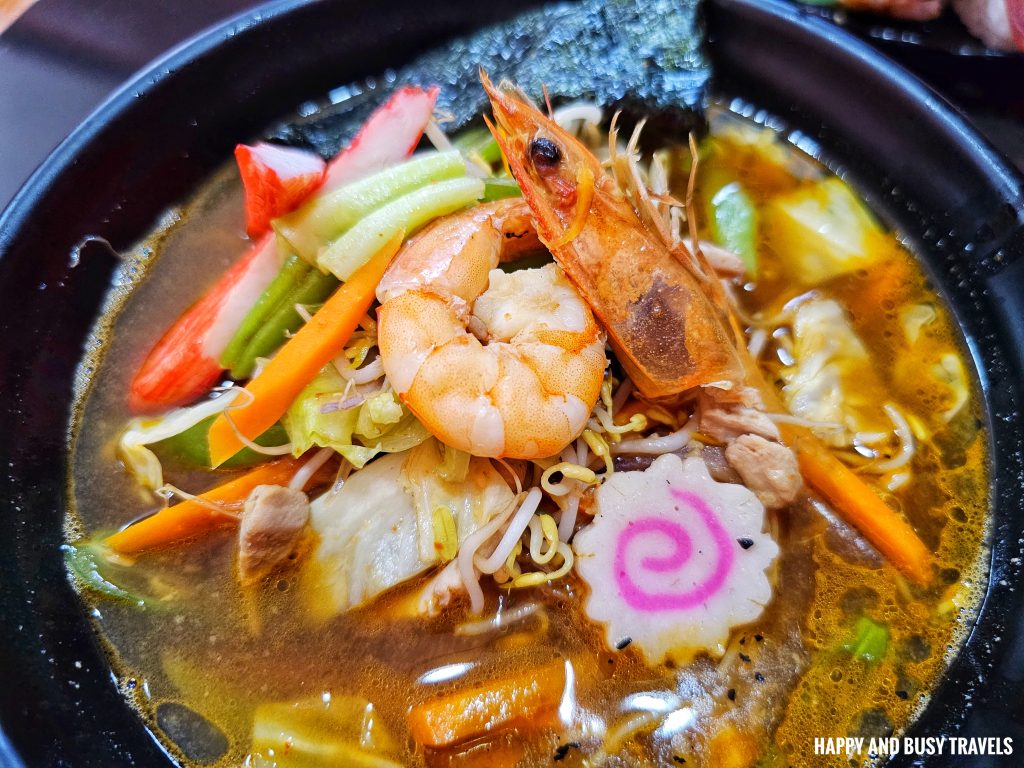 Salmon Sashimi Sushi
Of course, we had to order Salmon Sashimi because it is Busy's favorite.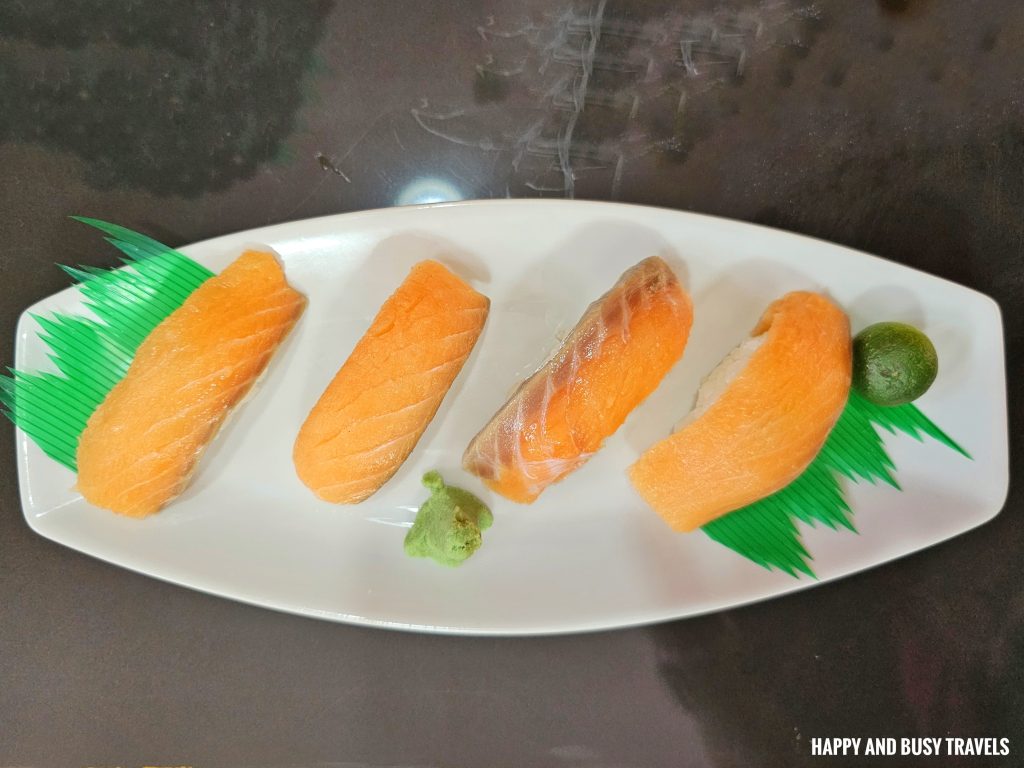 One serving is good for one person.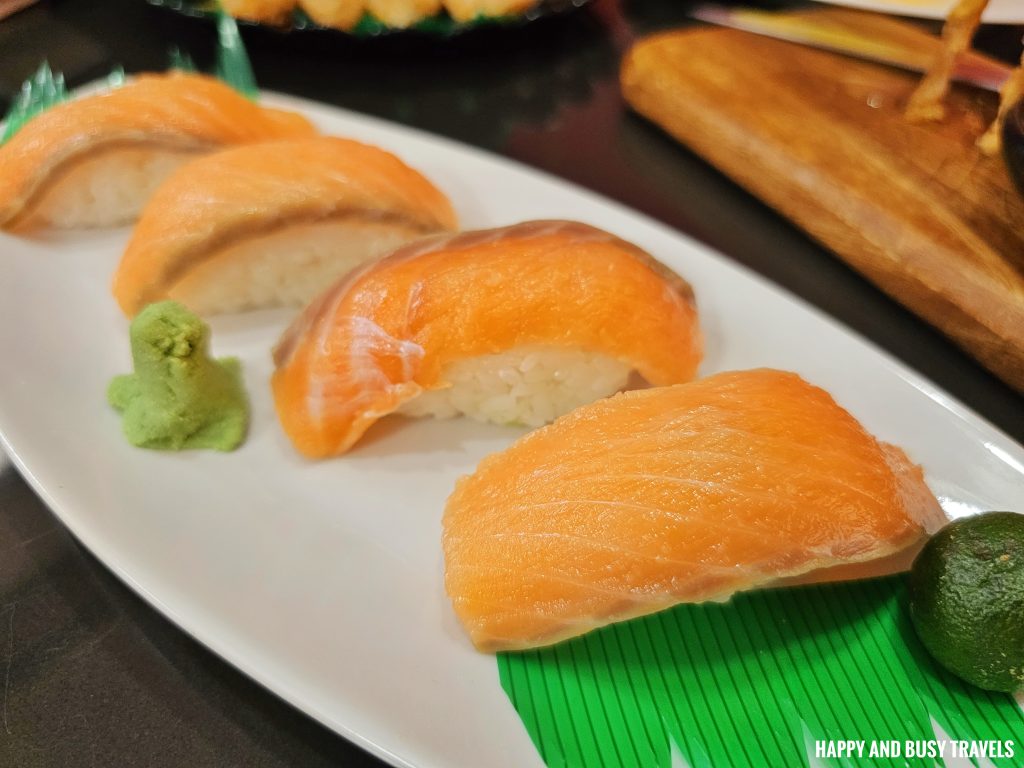 Jumbo Butterfly Squid
Our favorite! The Jumbo Butterfly Squid! An order of the jumbo squid comes with two Java Rice.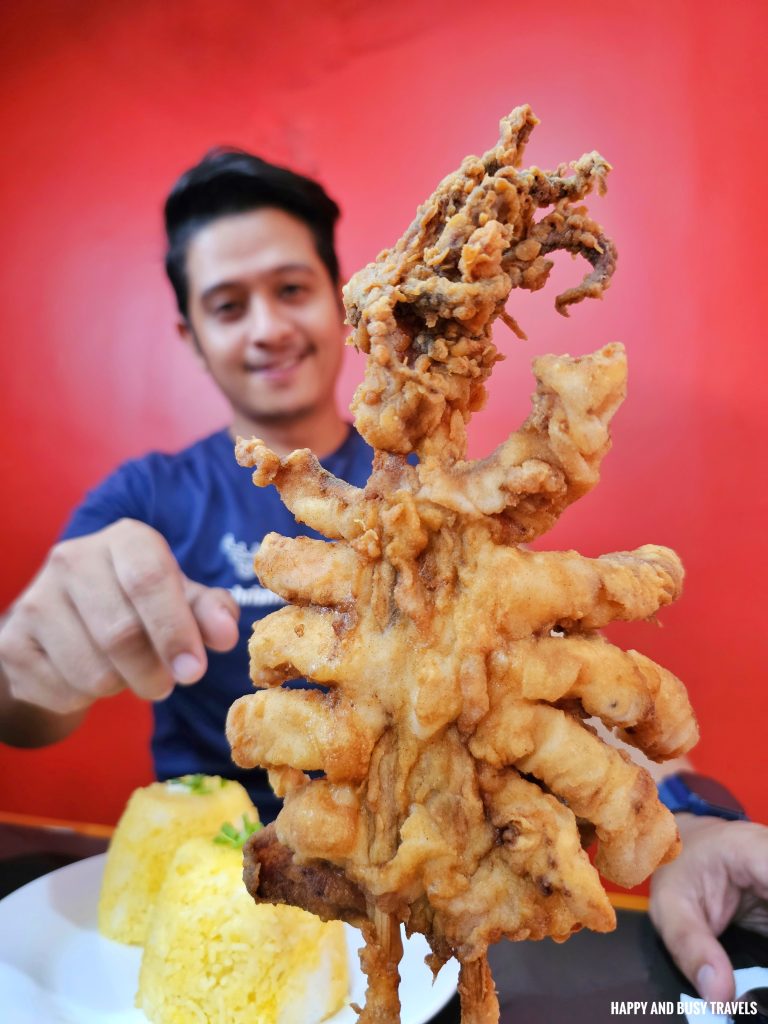 We love how this is presented, in two sticks and standing up, it really gives the wow factor when being served.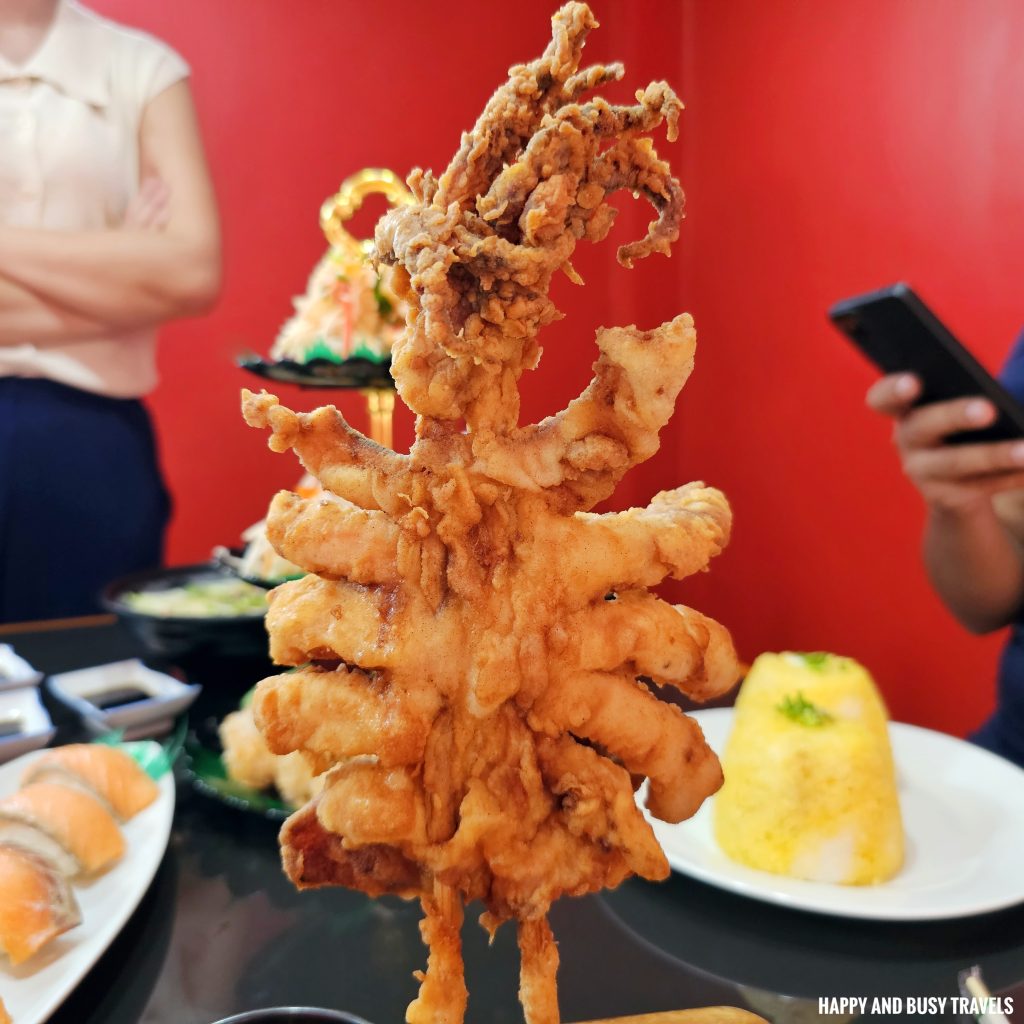 It is easy to eat, because it is soft and easy to slice and bite into it, plus it tastes really good. Perfect with the vinegar that comes with it.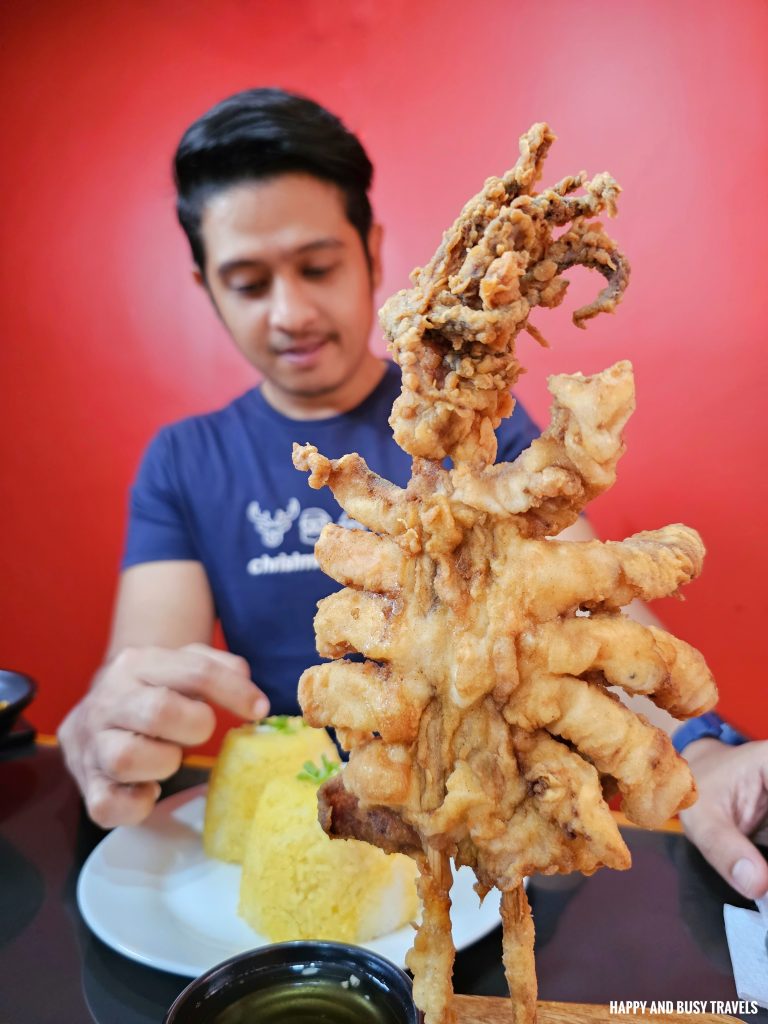 Kioyoshi Sushi Tower
If you can't decide on what Sushi to order, this Kioyoshi Sushi Tower is for you. It has all of the bestseller Sushi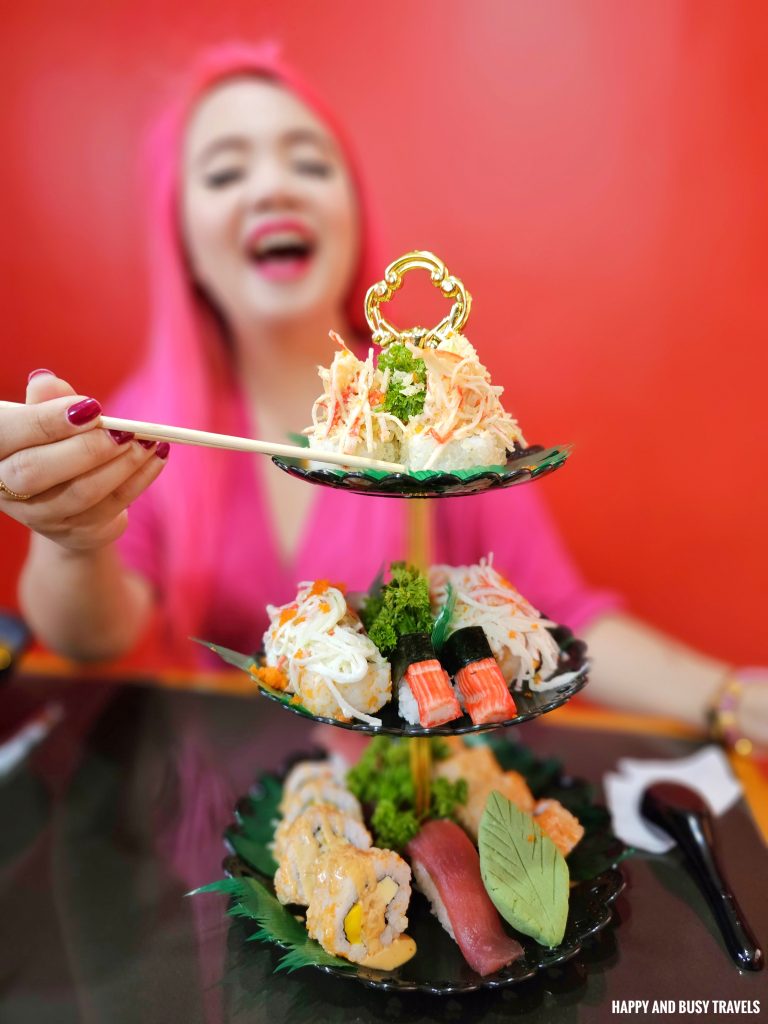 The top layer has the Crazy Kiks Maki.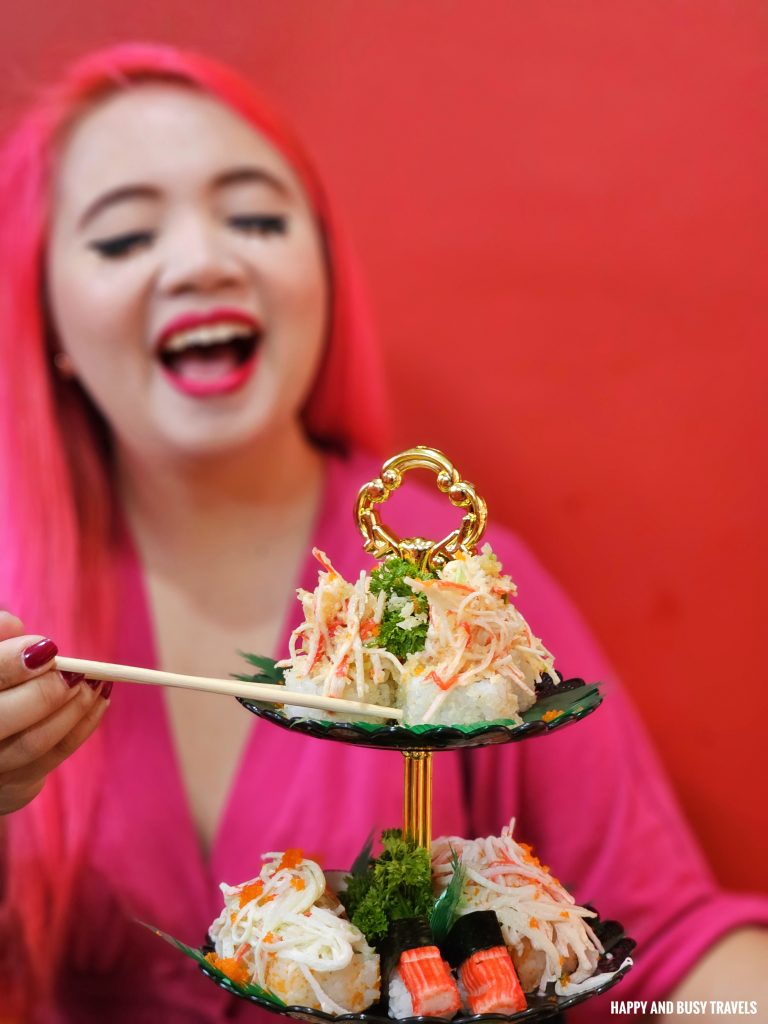 Love Roll and Kani Sushi in the middle.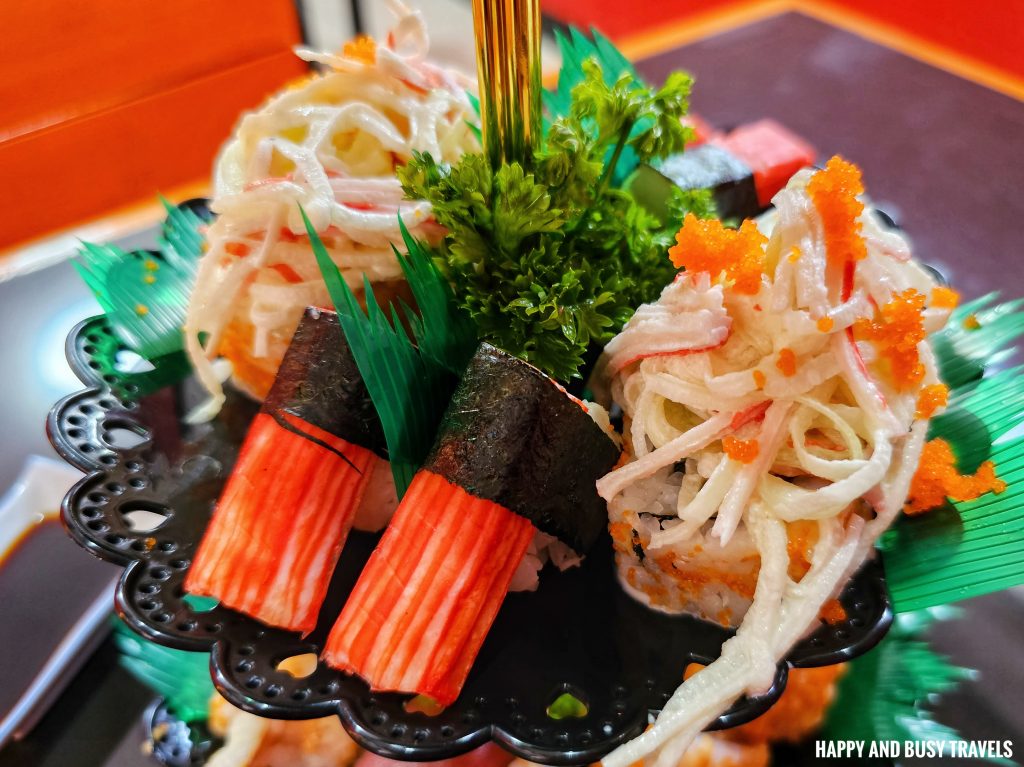 Finally, the bottom part has Tuna Sushi and Dragonfly Sushi.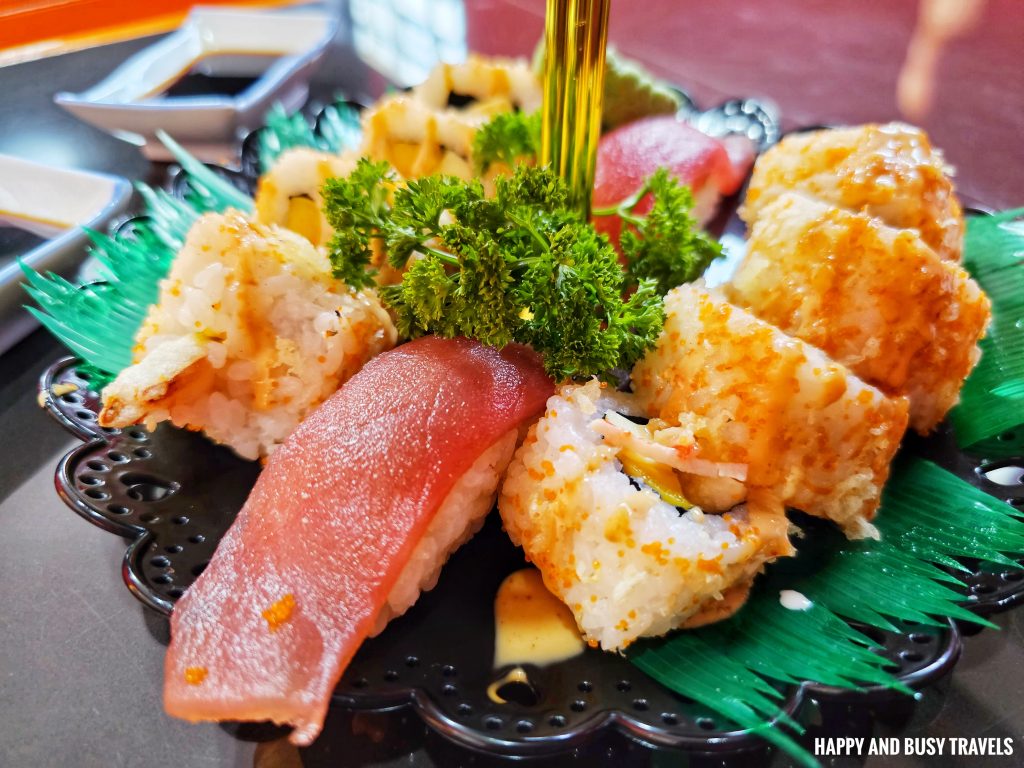 Desserts
There are desserts available too, like cakes and pastries from Kysole's Baked Goodies.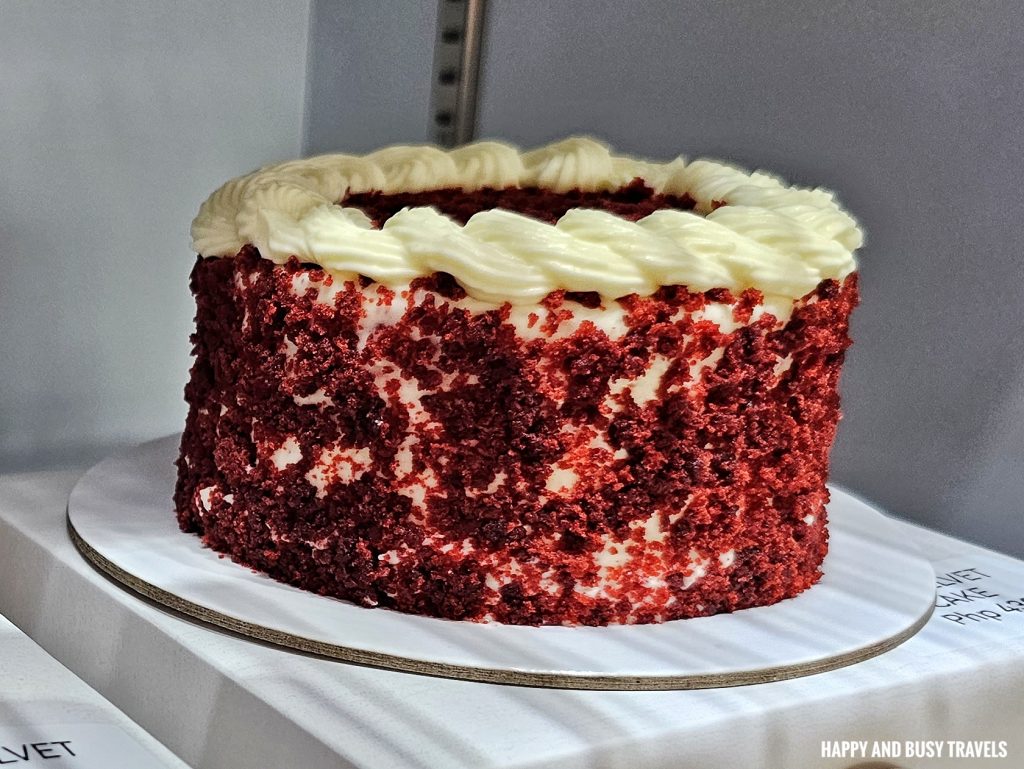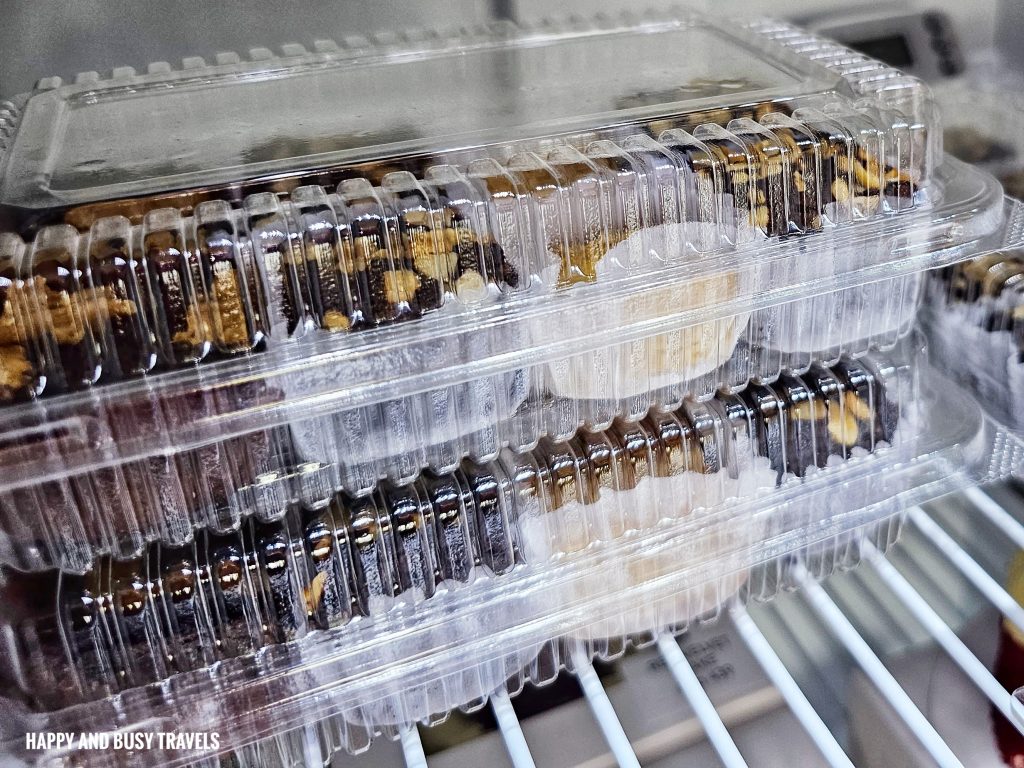 Then some Aice Ice cream.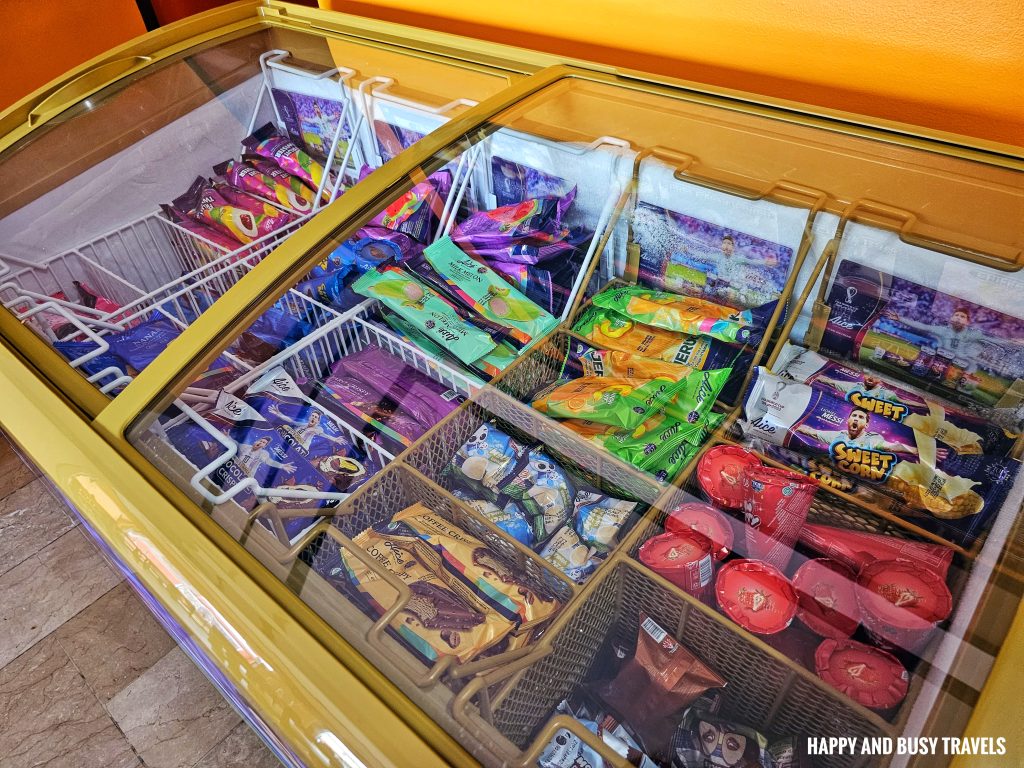 Menu of Kiks Kitchenette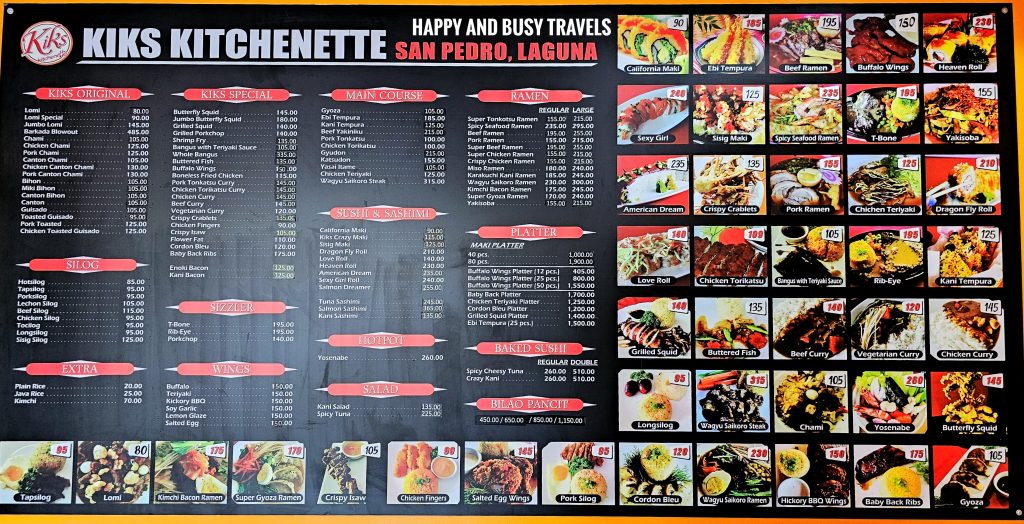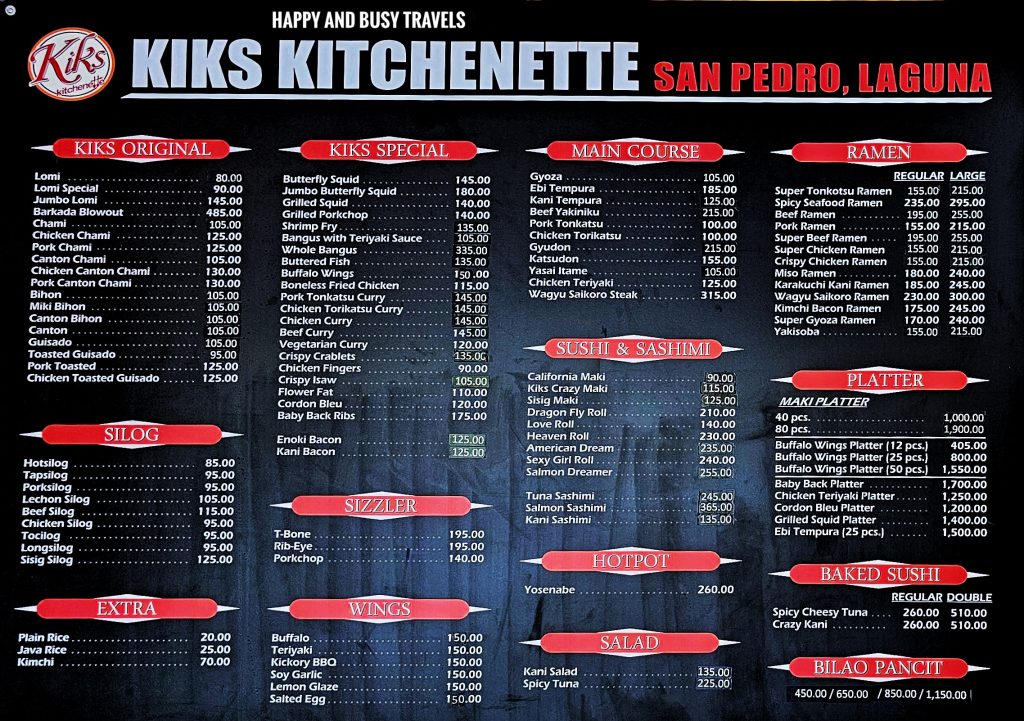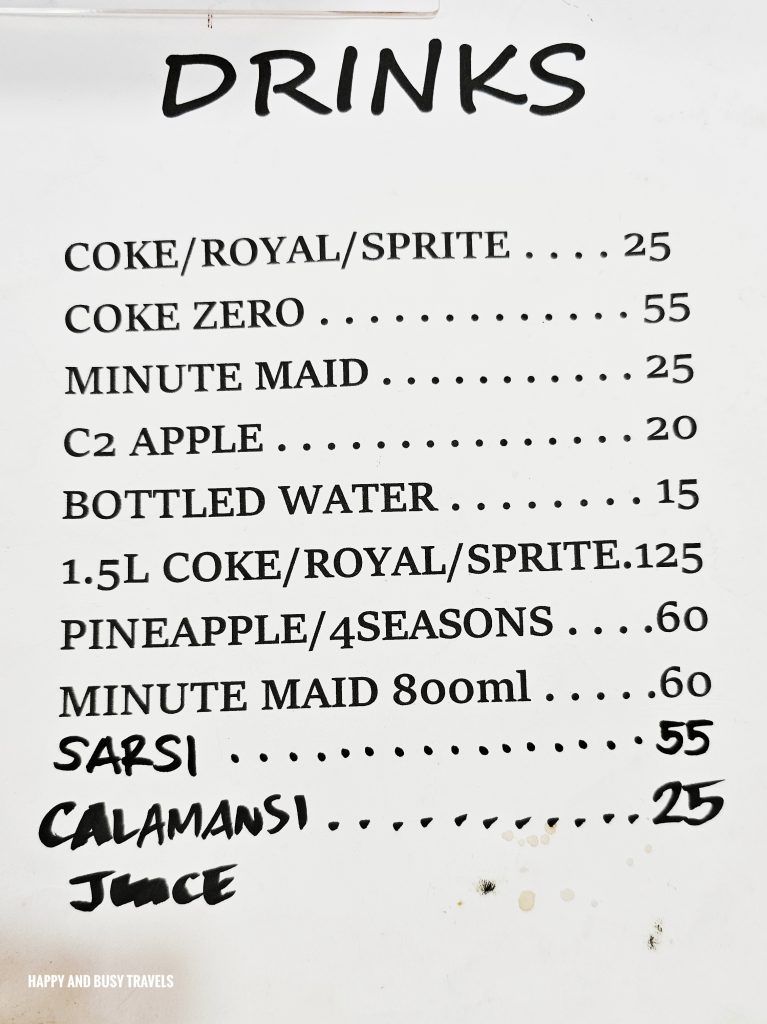 Happy and Busy's Smileys for Kiks Kitchenette
Overall, we ate a lot of food and finished our dining experience with a smile on our faces. It's our first time to see the squid served in that way, plus the serving sizes of the dishes are big compared to its price.
Food

Location

Ambiance

Value for money

Service

Comfort Room

Here is my friend and her husband. They are in the store during weekends.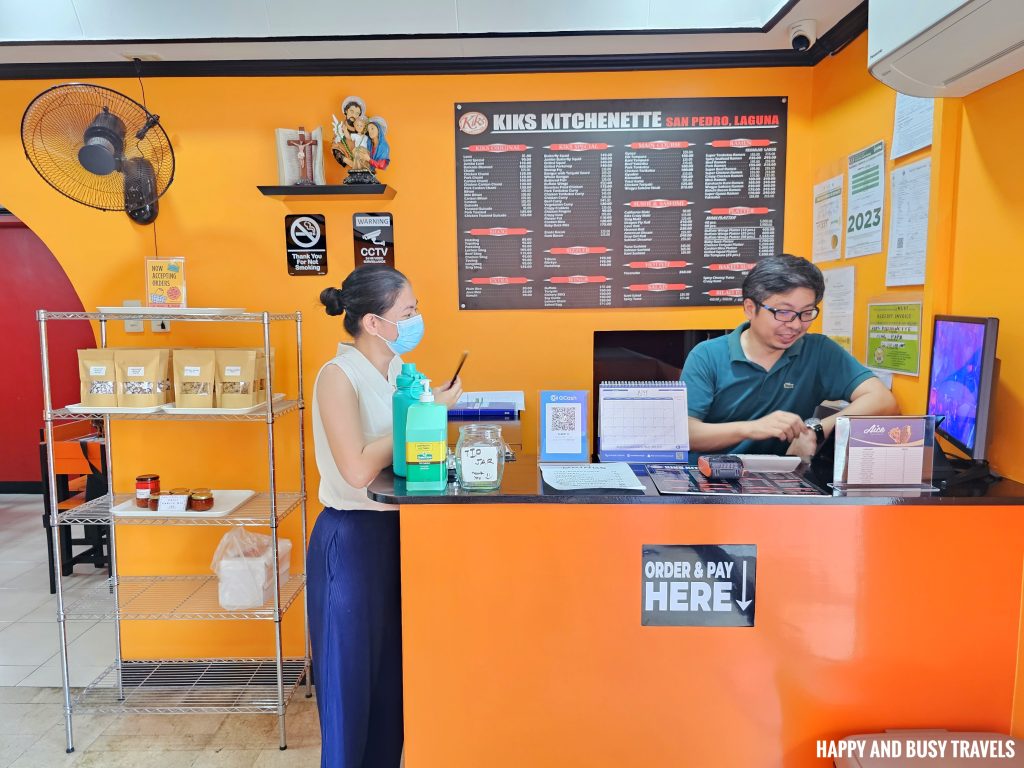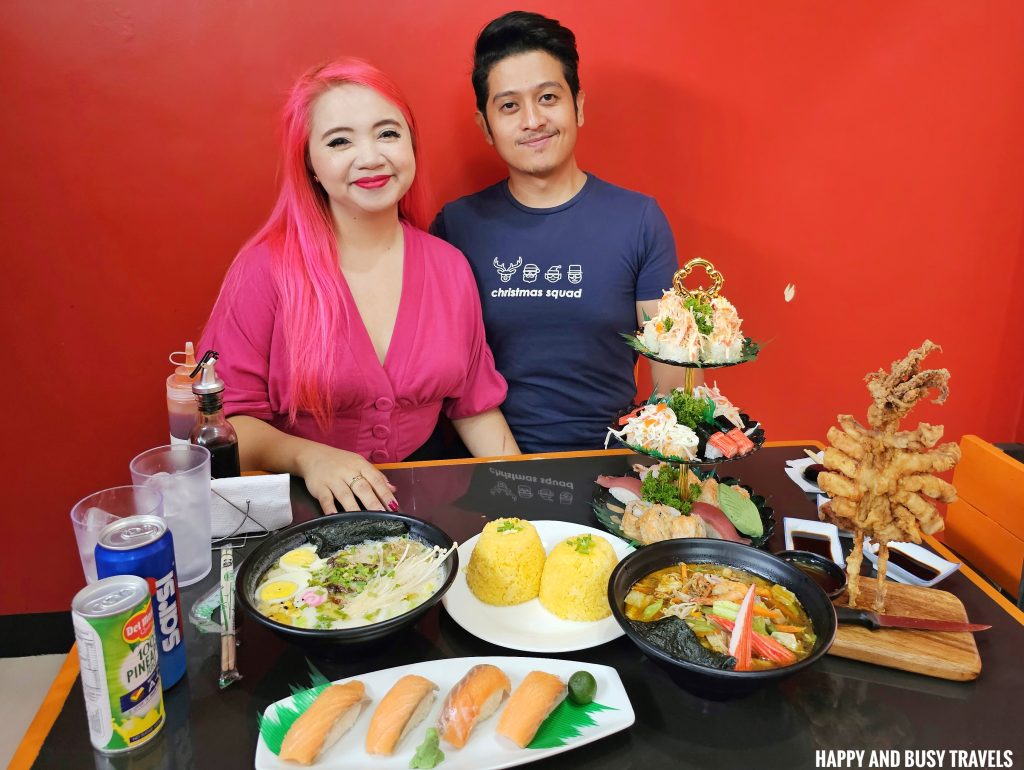 More exciting food and drinks reviews are at https://happyandbusytravels.com/category/food-and-drinks/ so do not forget to check it out!
Like! Follow! Subscribe! to our social media accounts: