La Vie in the Sky, Cebu
We heard that La Vie in the Sky in Cebu is one of the best restaurants with a view. So, Busy went there and tried their food and experienced the ambiance. I am sure this is one of the best restaurants in Cebu because when Busy told me about his experience, he has this certain smile on his face.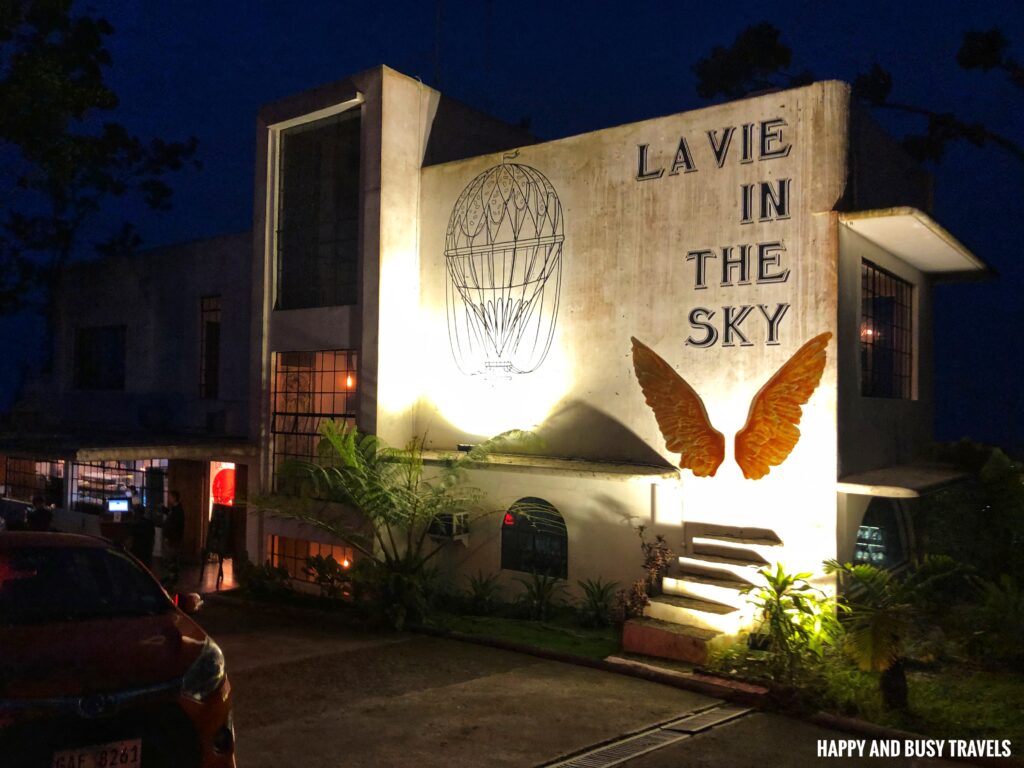 *Article was written by Happy as experienced by Busy*
Important Information of La Vie in the Sky
Facebook: https://www.facebook.com/Lavieinthesky
Operating Hours: 9 AM – 2 AM
Reservations: Accepted
Contact Number: 09176294003
Email Address: [email protected]
Payment Options: Cash, Credit Card
Dining Options: Dine In, Take Out,
Address: Cebu Tops, Cebu City, Philippines
Google Maps Link: https://goo.gl/maps/
Inside La Vie in the Sky
Busy went to La Vie in the Sky at around 4 to 5 PM so it started to get dark.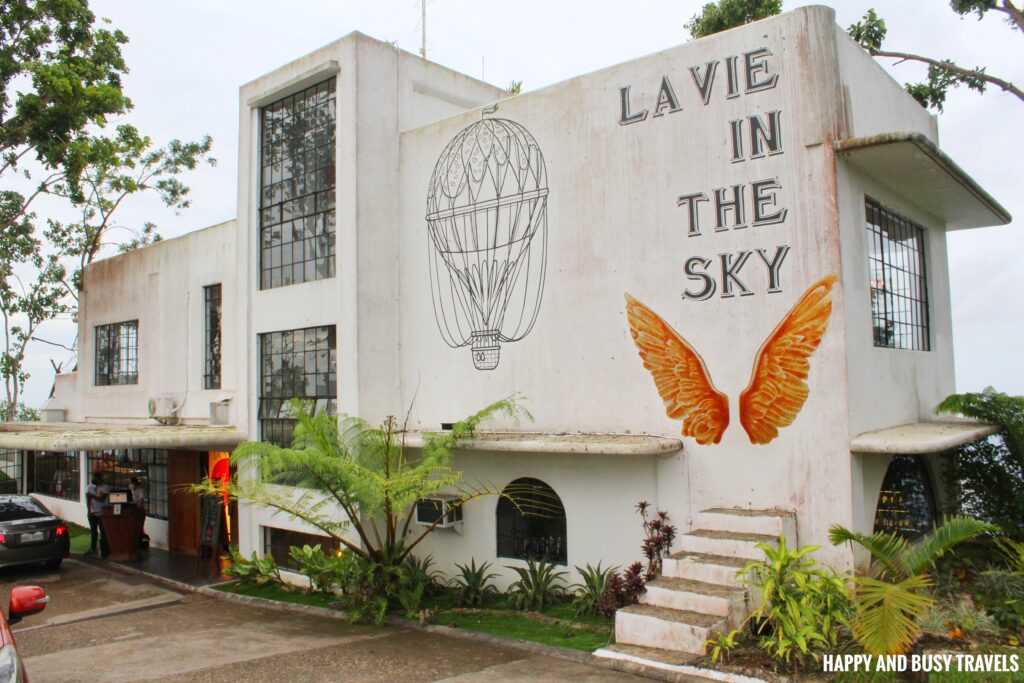 There are various chairs outside that guests can use.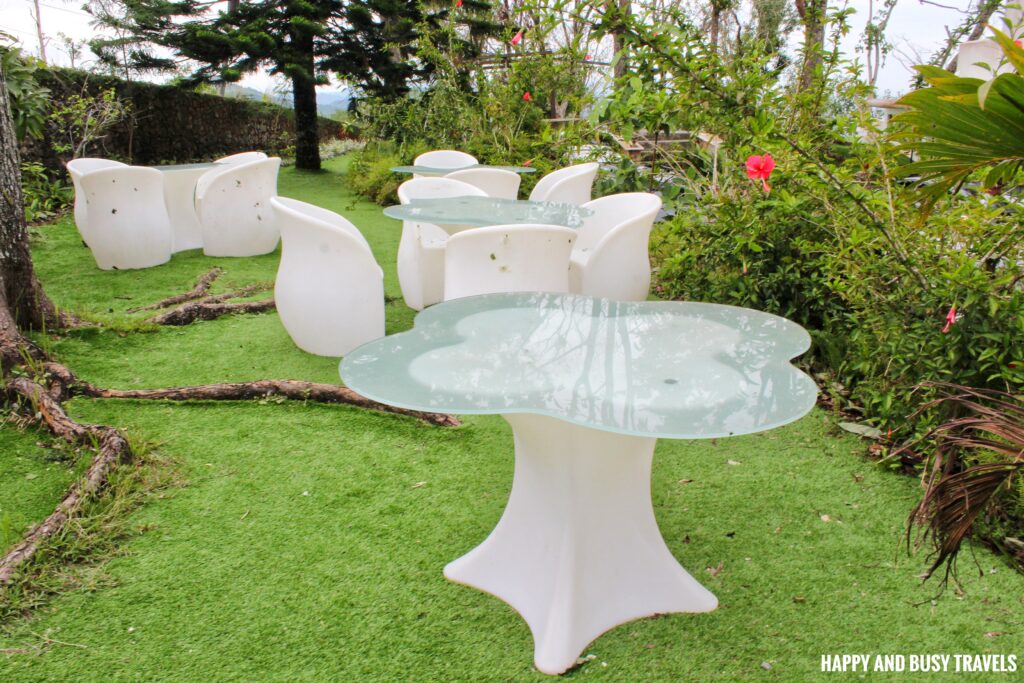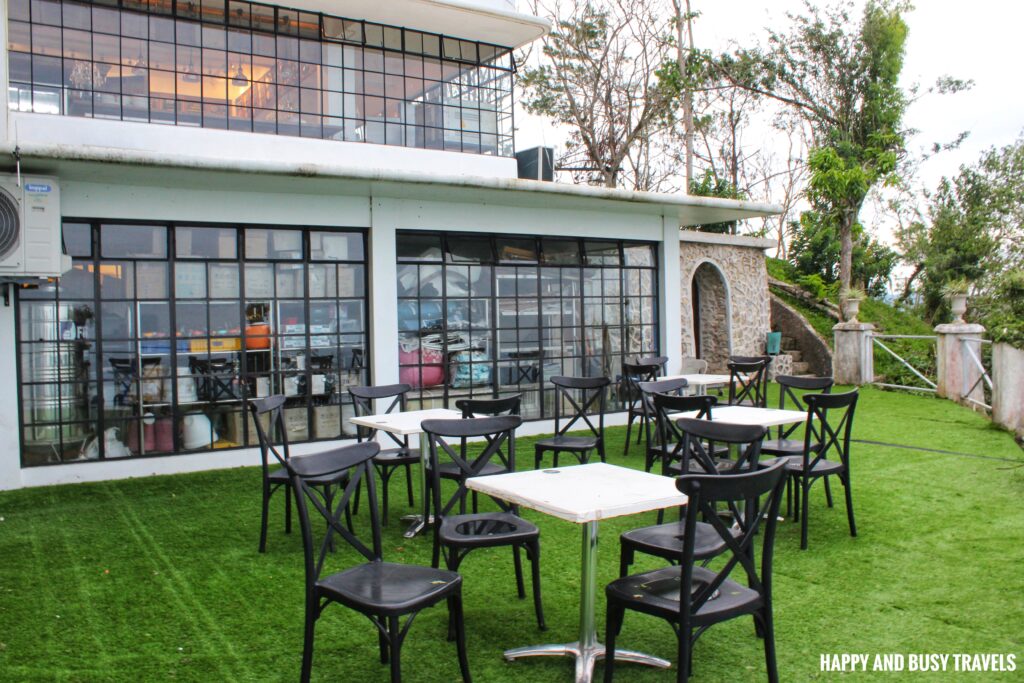 There are cute tipi huts also which can be enjoyed by the kids.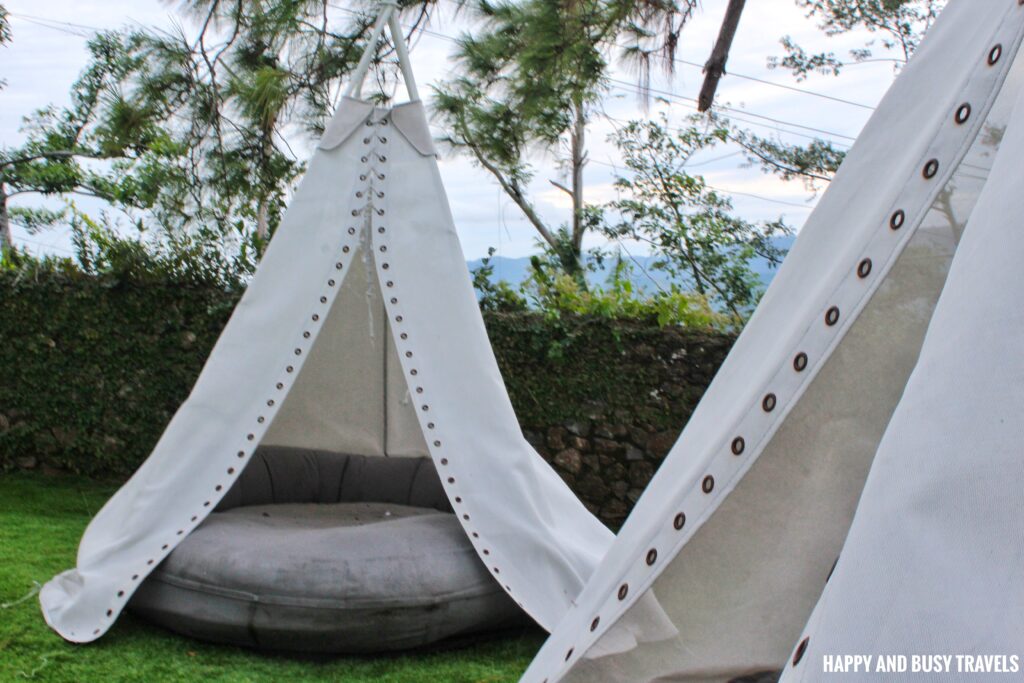 But the most significant thing that Busy loved, is the view from the restaurant.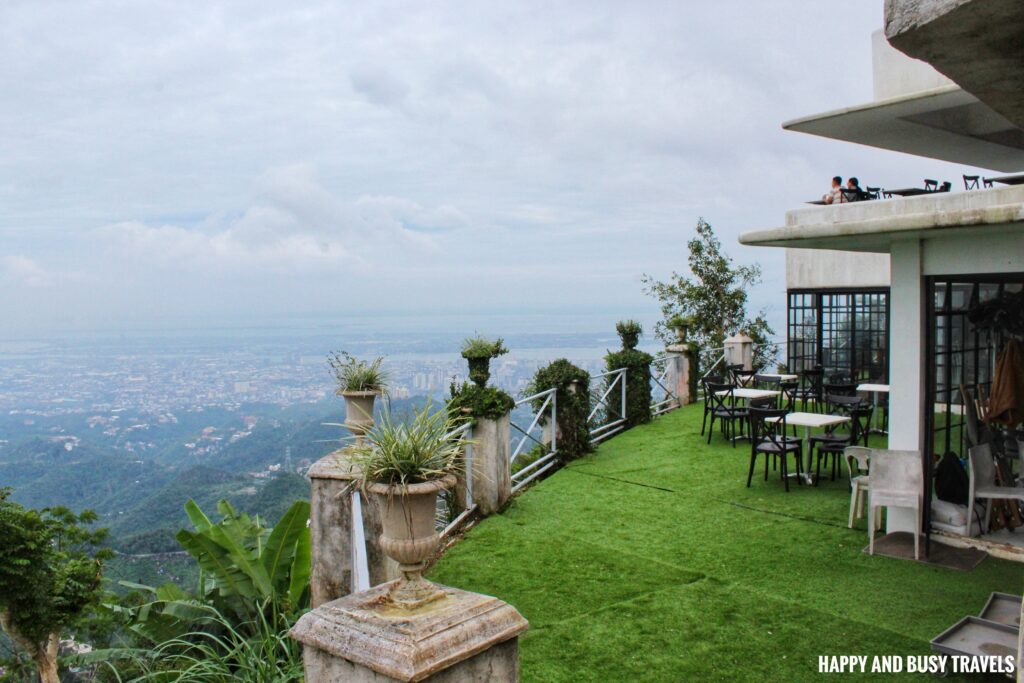 The restaurant is located up the mountain, that's why you can easily view Cebu city from here.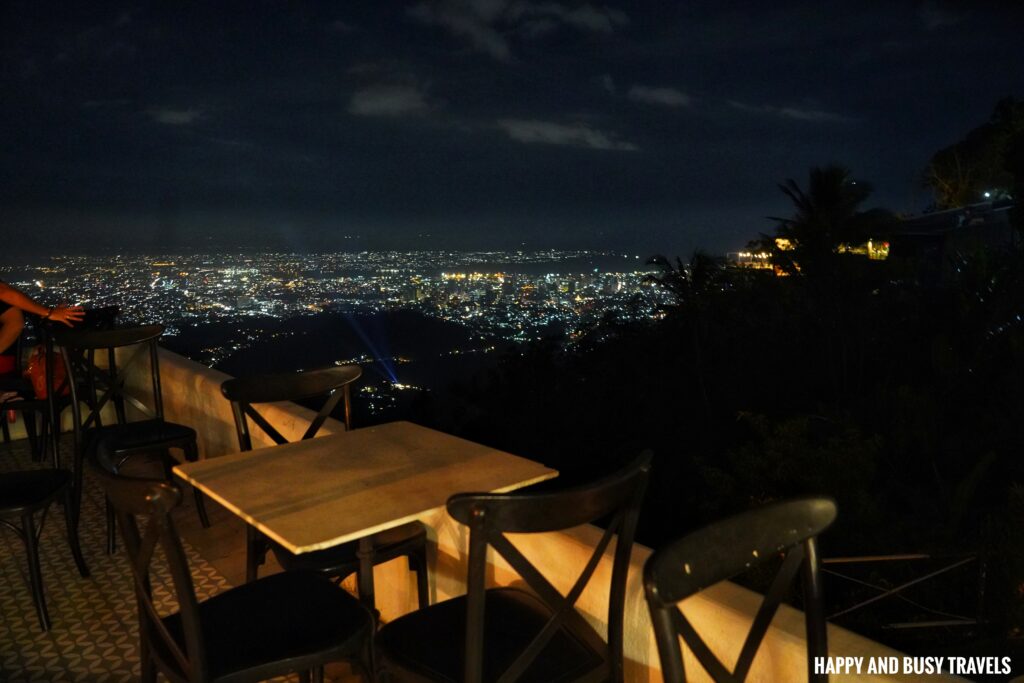 Guests can enjoy eating while looking at the view from here.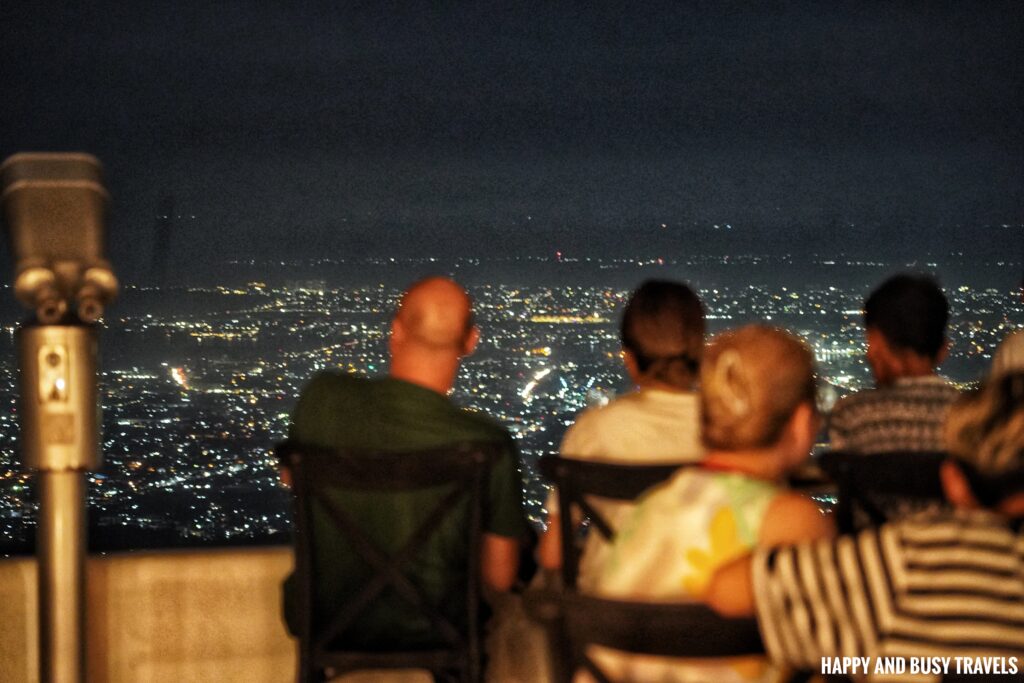 There are even Binoculars that guests can use.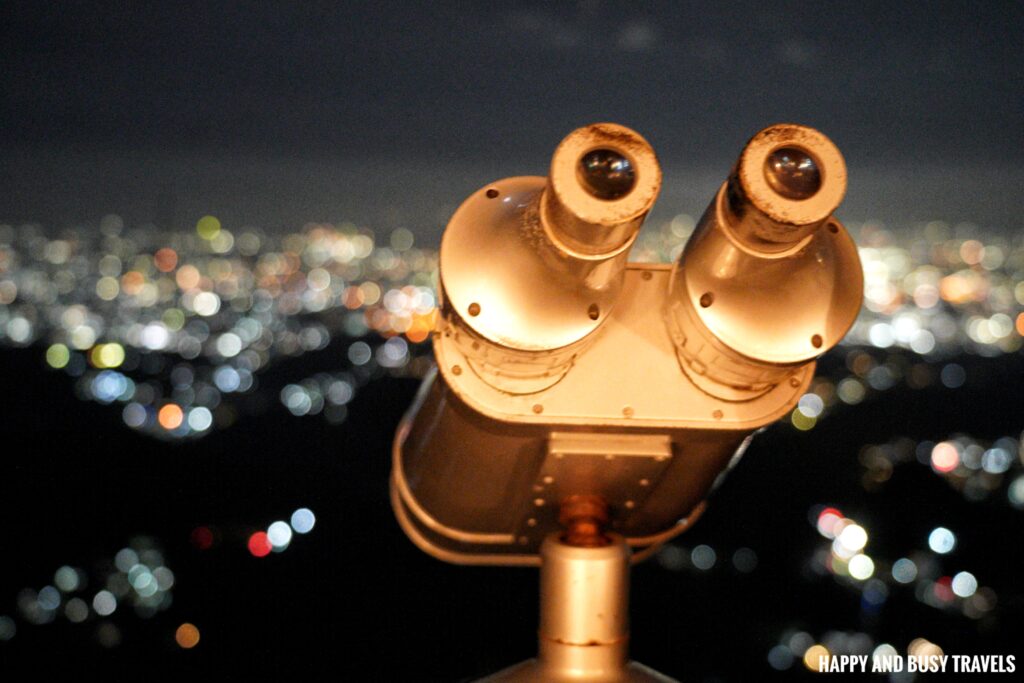 When he entered the restaurant, the theme of rustic and old-style French was immediately felt.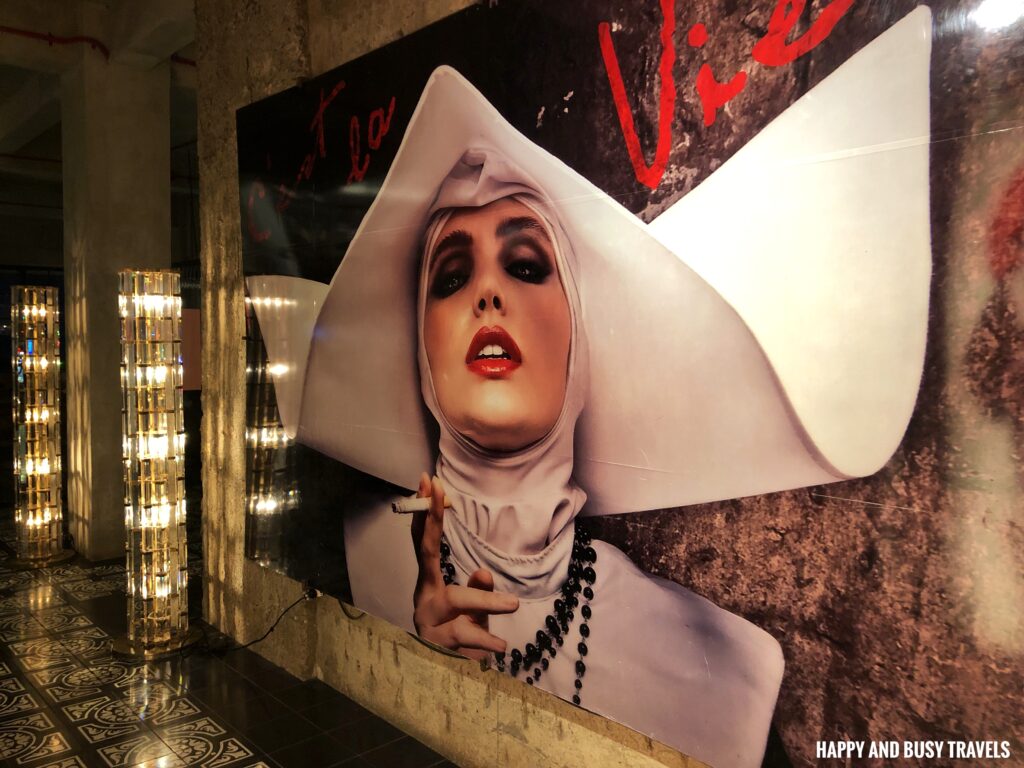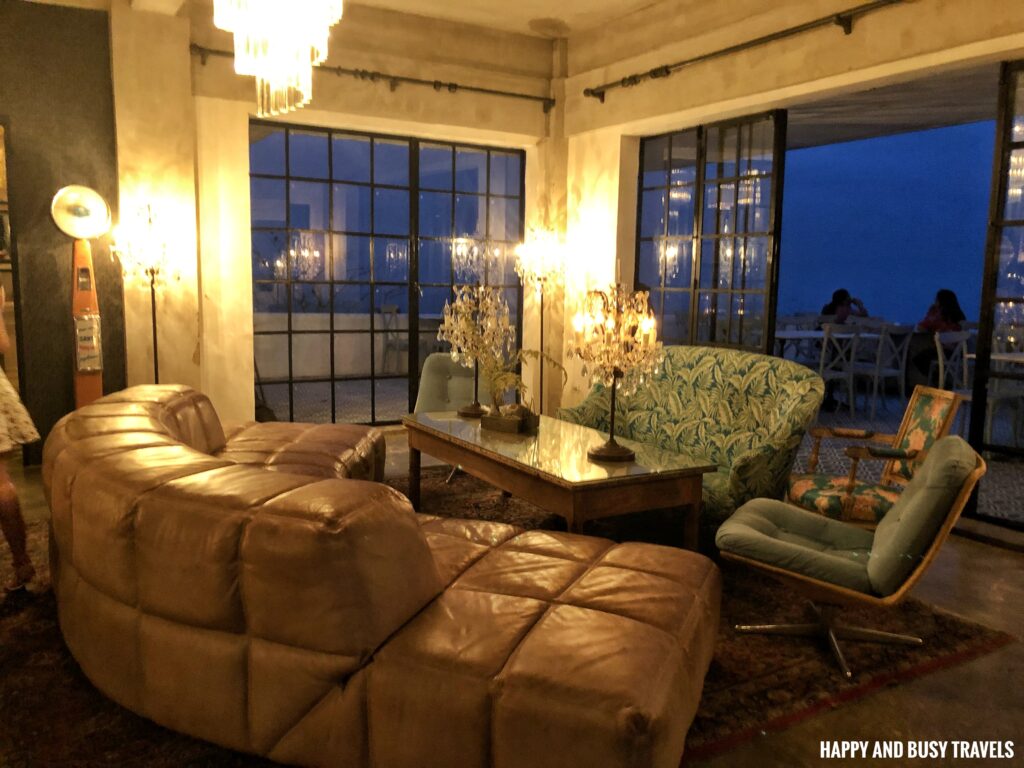 Everything inside looks so good and comfty.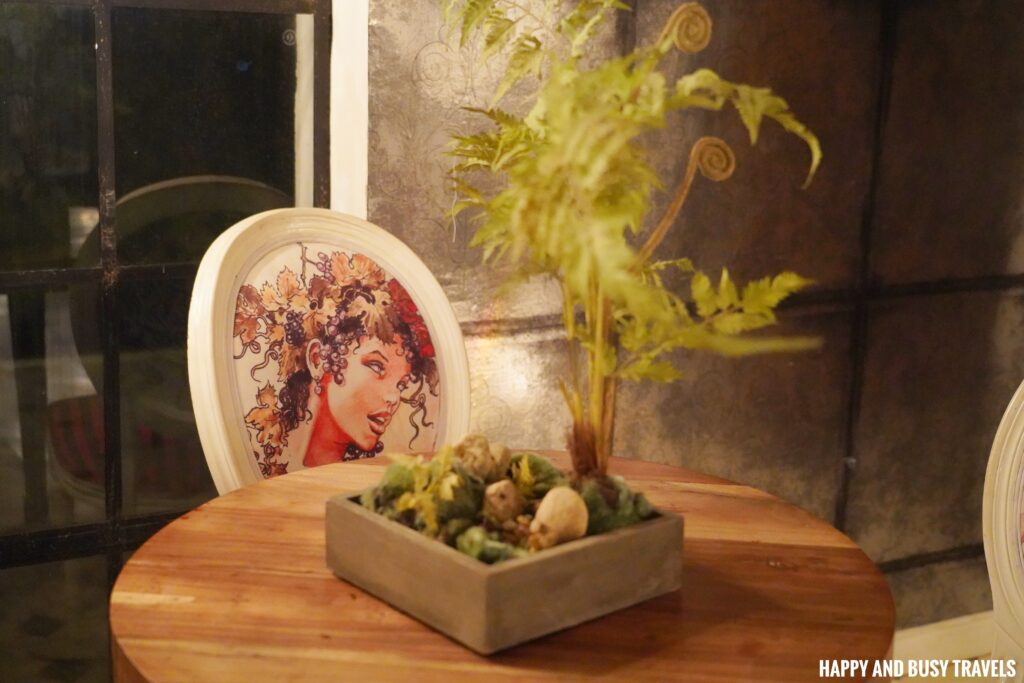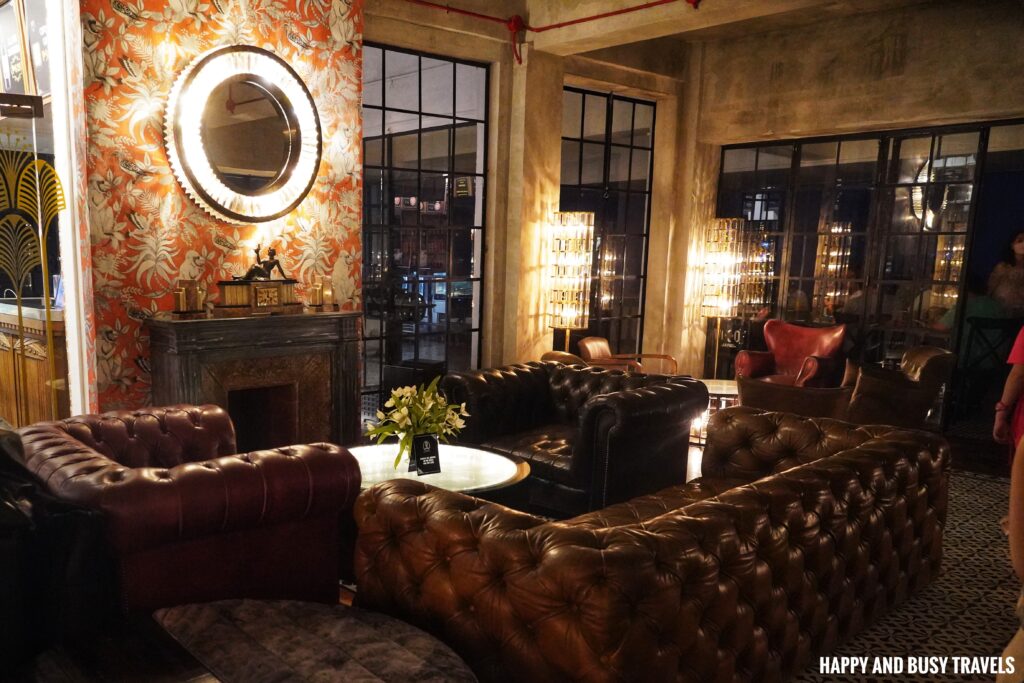 Busy stayed nd dine here inside the wine room of the restaurant.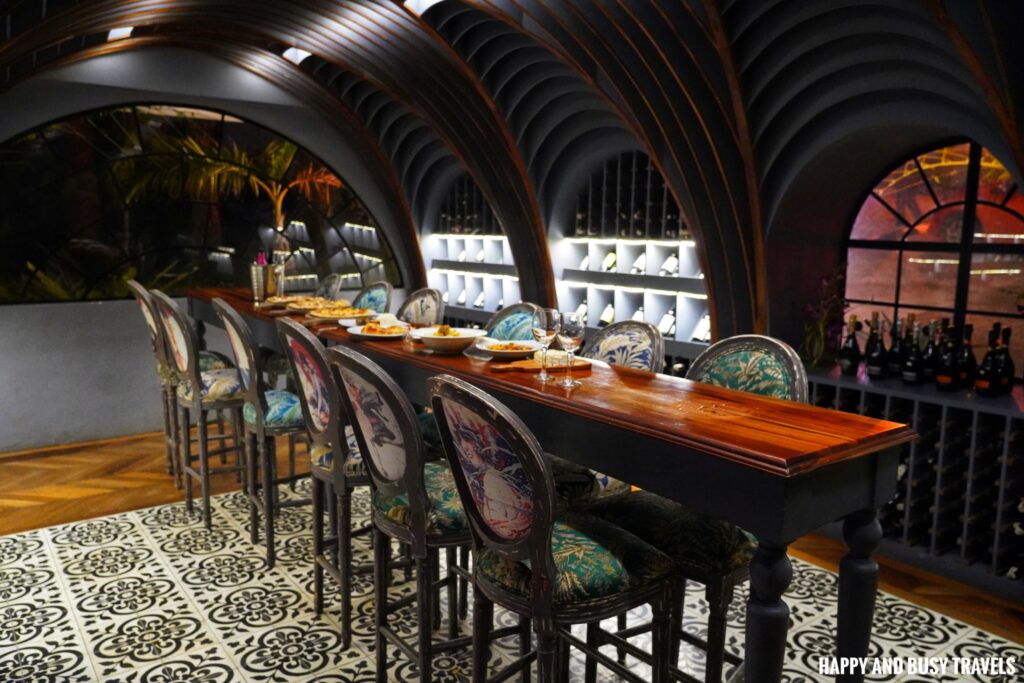 Oh yes! There is a lot of wine here. You can also ask the restaurant to reserve this room for you.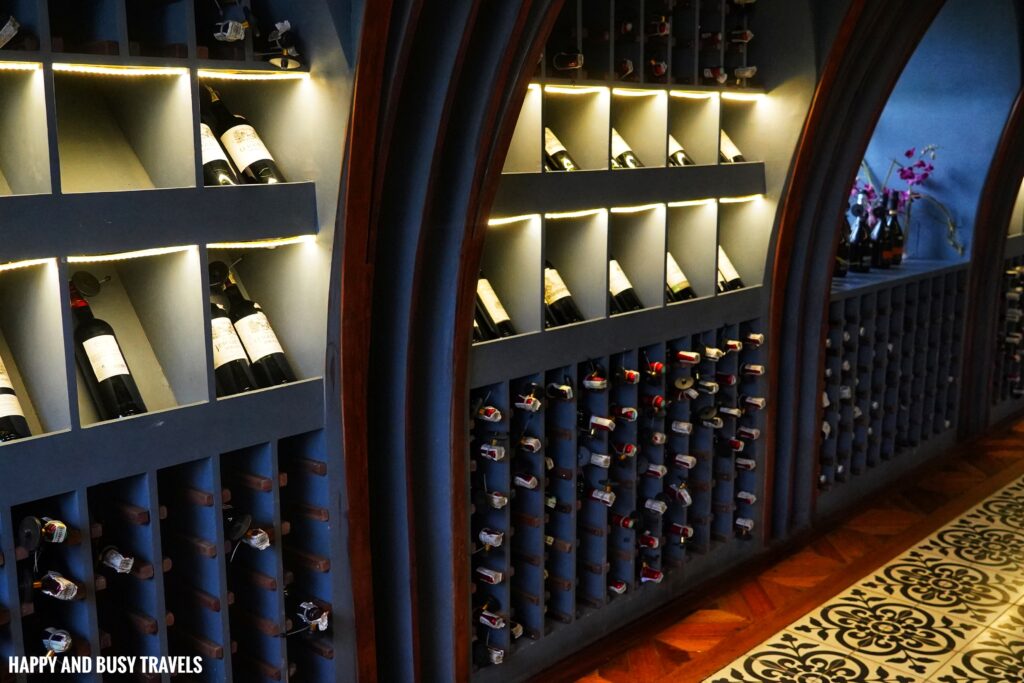 Dishes of La Vie in the Sky
Guests can order their meals from the counter which shows how to order the make your own pasta, or their other dishes.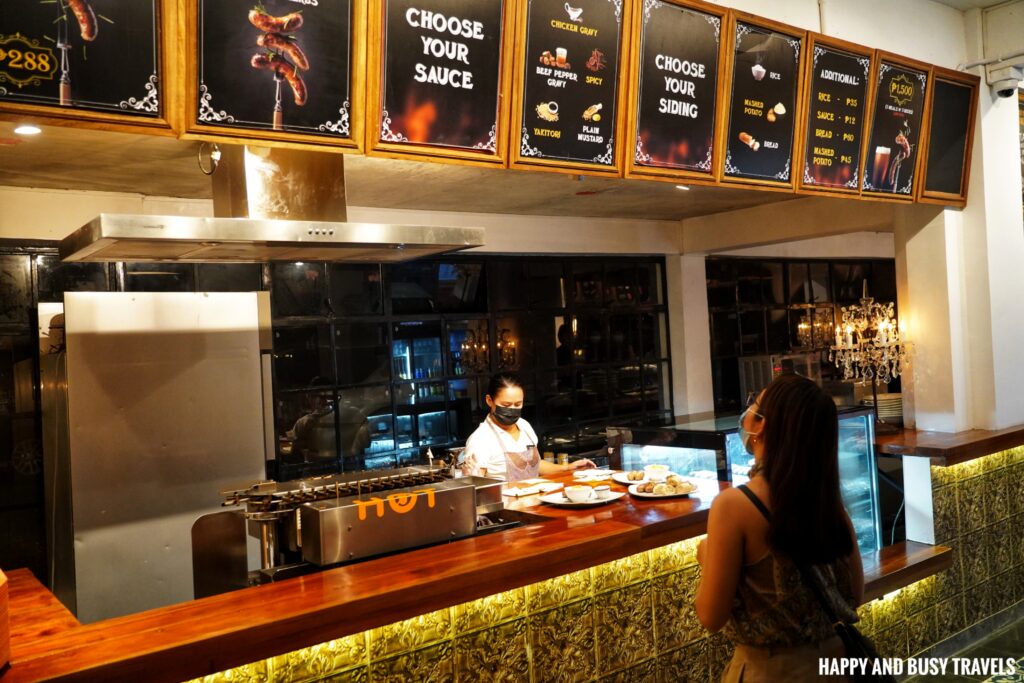 So, are you ready! Here we go! Scroll on to see the dishes.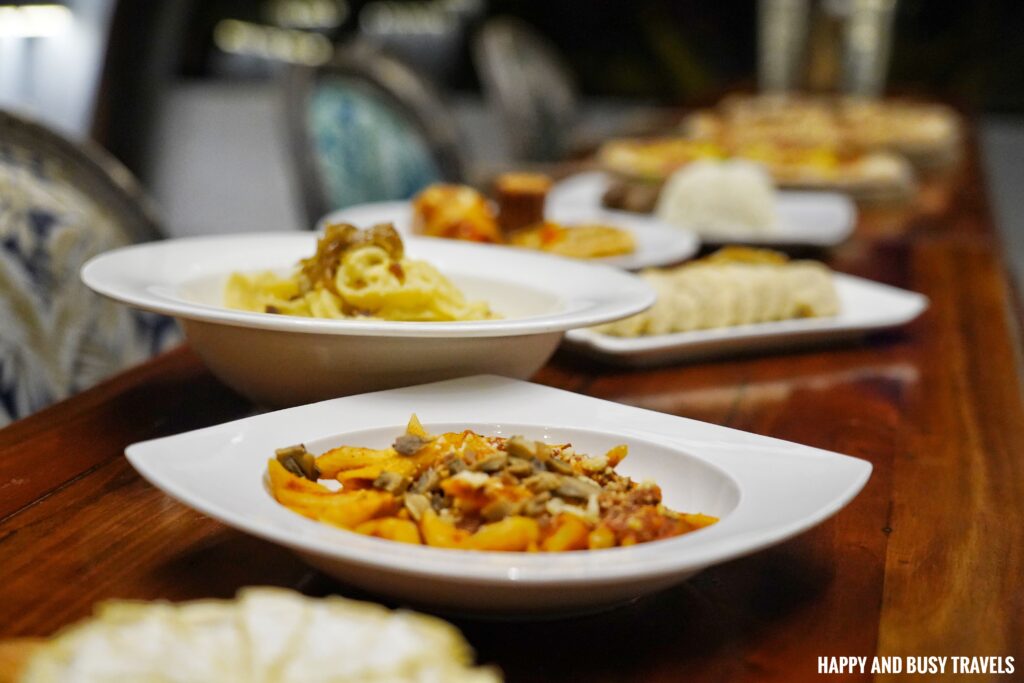 Camembert Cheese
Wine and Cheese always go together, so you can order some of their finest wines and cheeses. Busy ordered Camembert Cheese, which at first I thought was Brie Cheese through this picture. Camembert and Brie look the same but Camembert tastes deeper and more intense than Brie.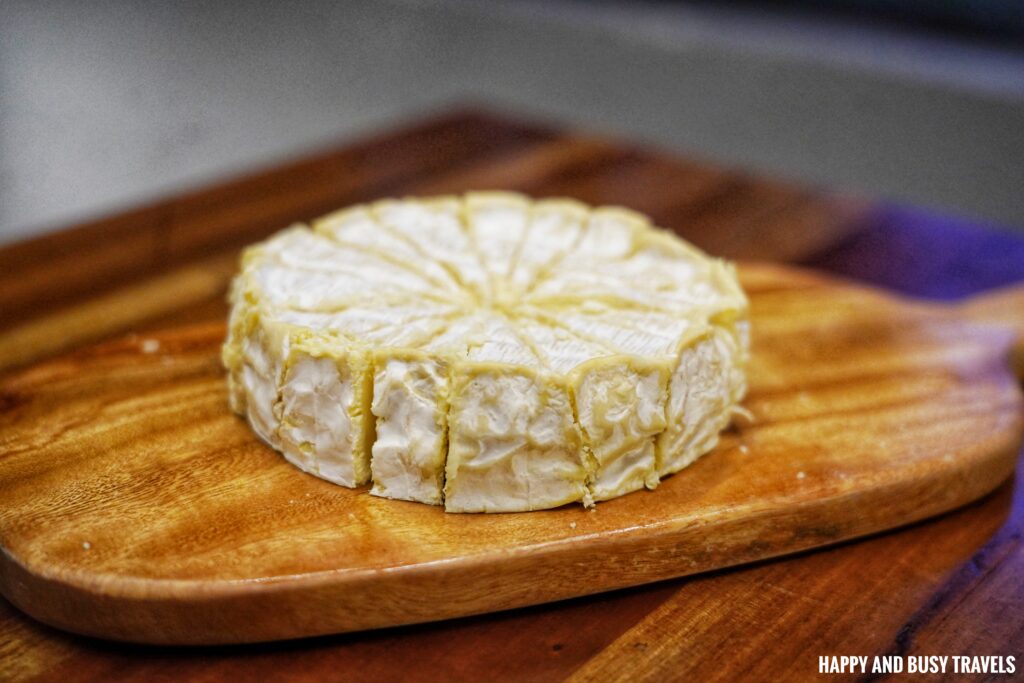 Wine
As I have said, there is a lot of wine here, but of course, Busy has to try the La Vie wine.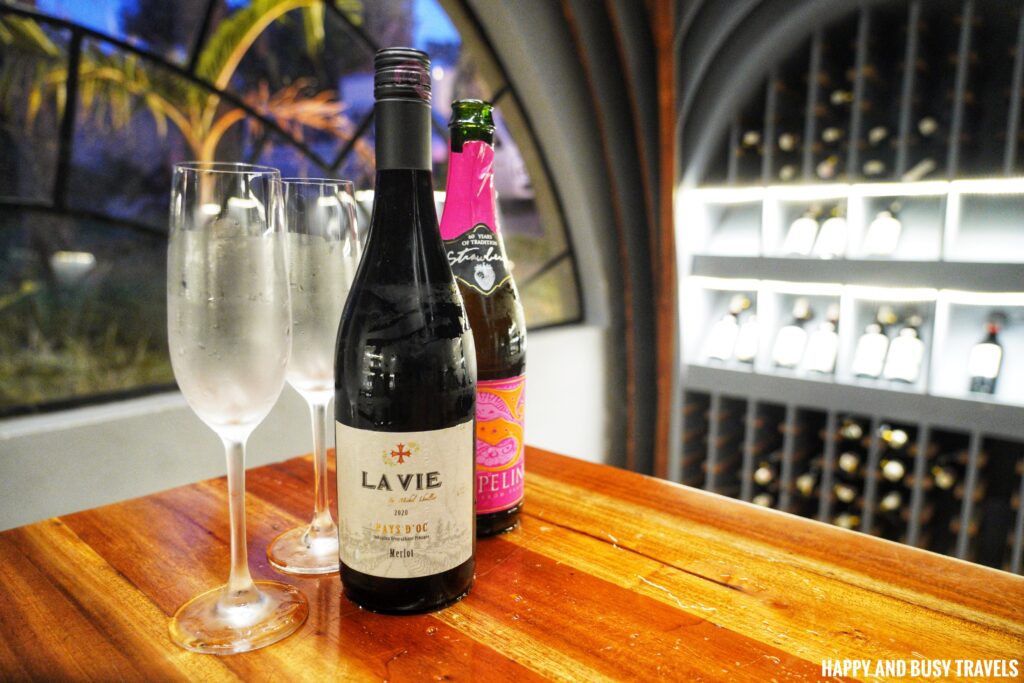 Bread and Pastries
There is also a wide range of bread and pastries here.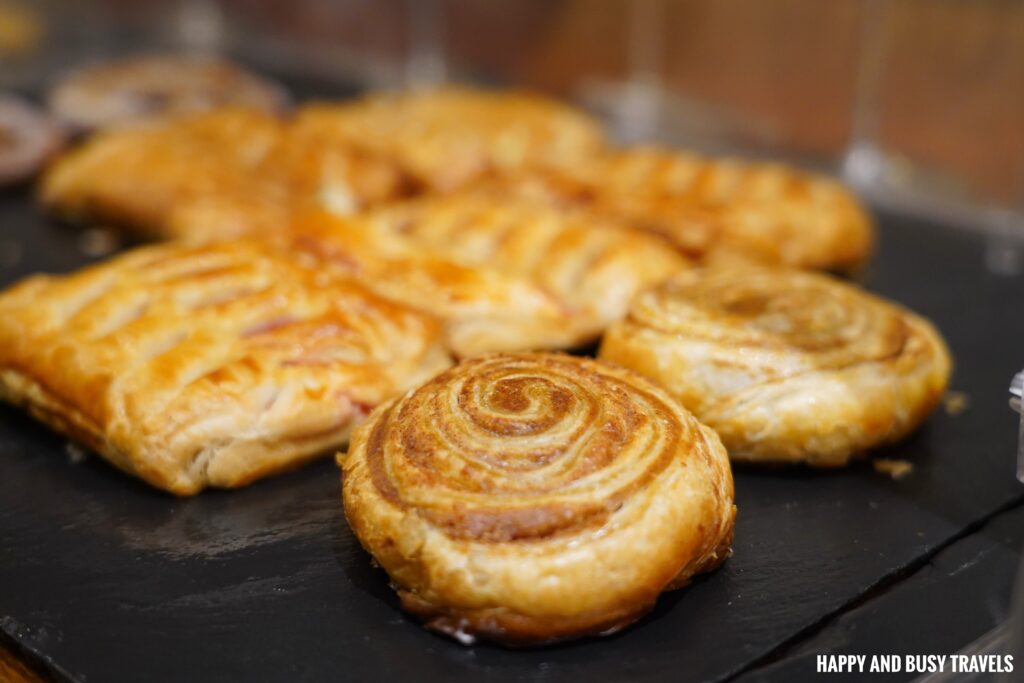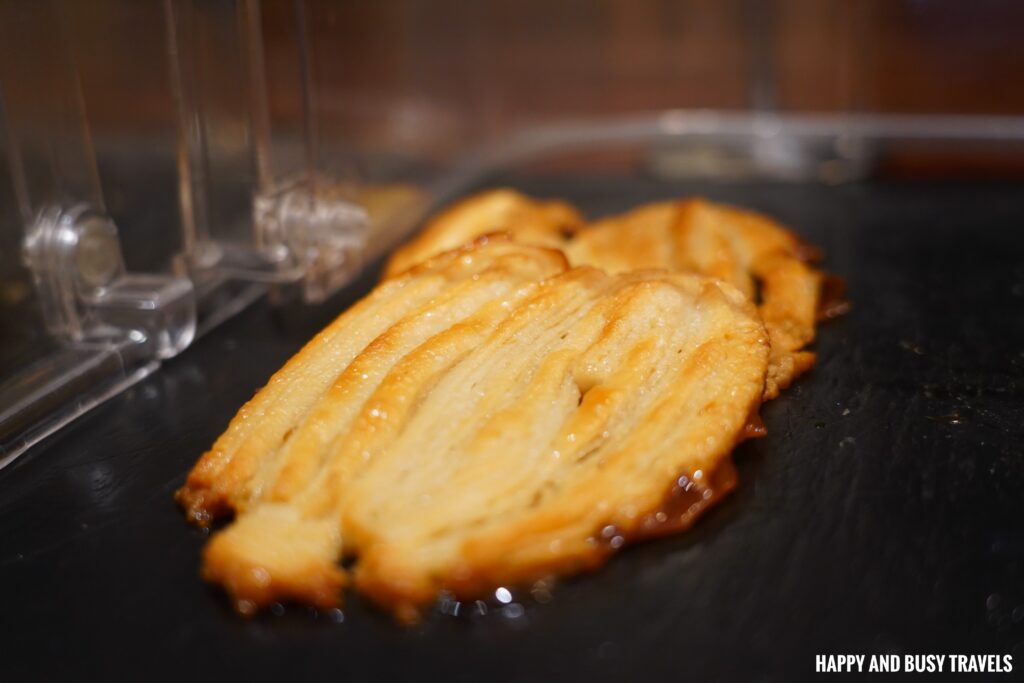 Busy tried some, like this Croissant and Cinnamon bun.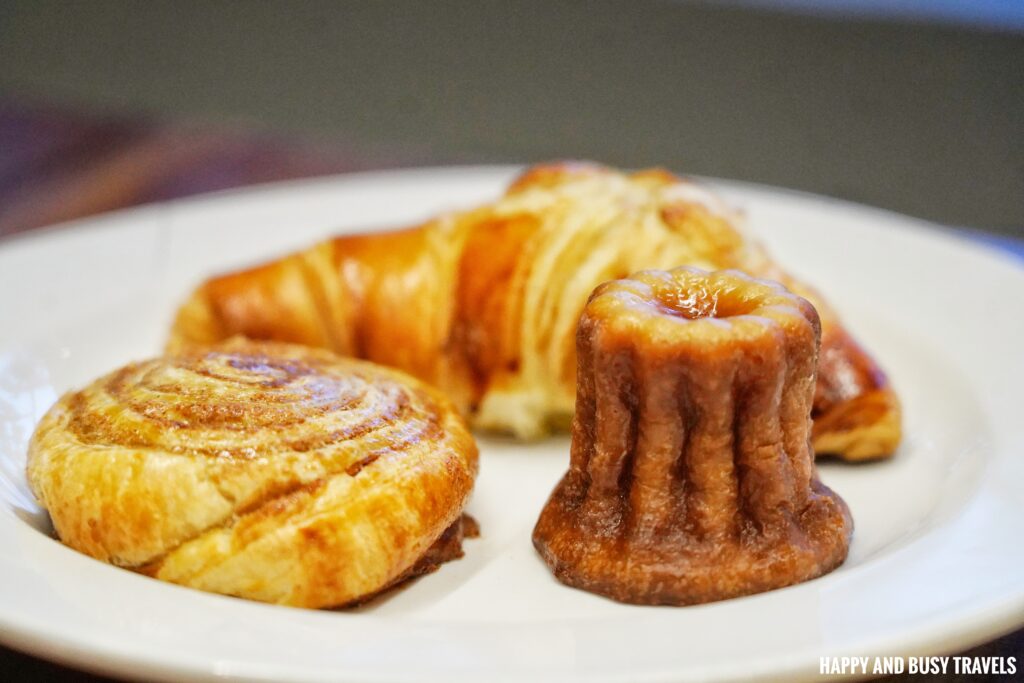 Artisan Baguette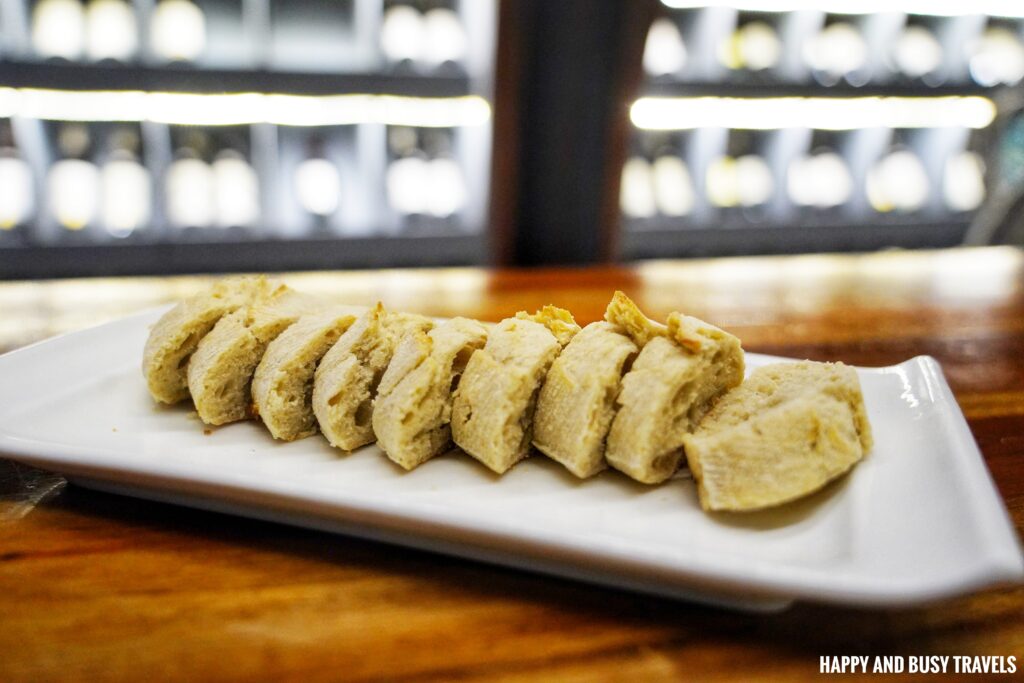 Smoked Sausage
If you prefer rice meals, you have to buy this Smoked Sausage meal which is served with a cup of rice and mustard.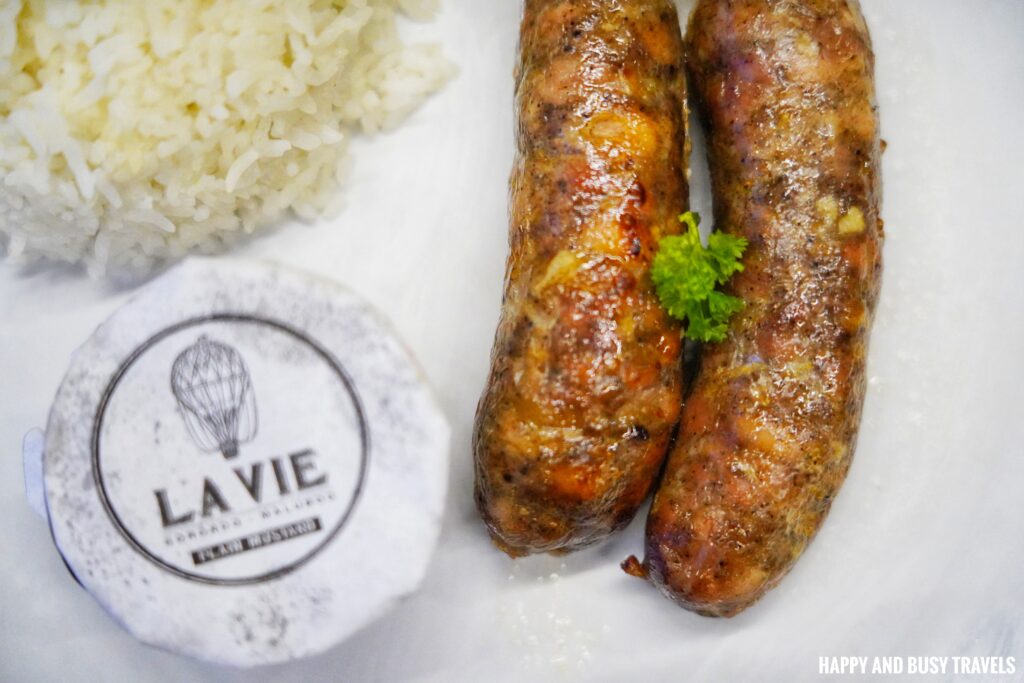 Just by looking at the picture, you will easily know that these sausages are delicious! Yes, they really are. Busy tasted the smokey flavor of the sausages and it tasted super good together with the mustard.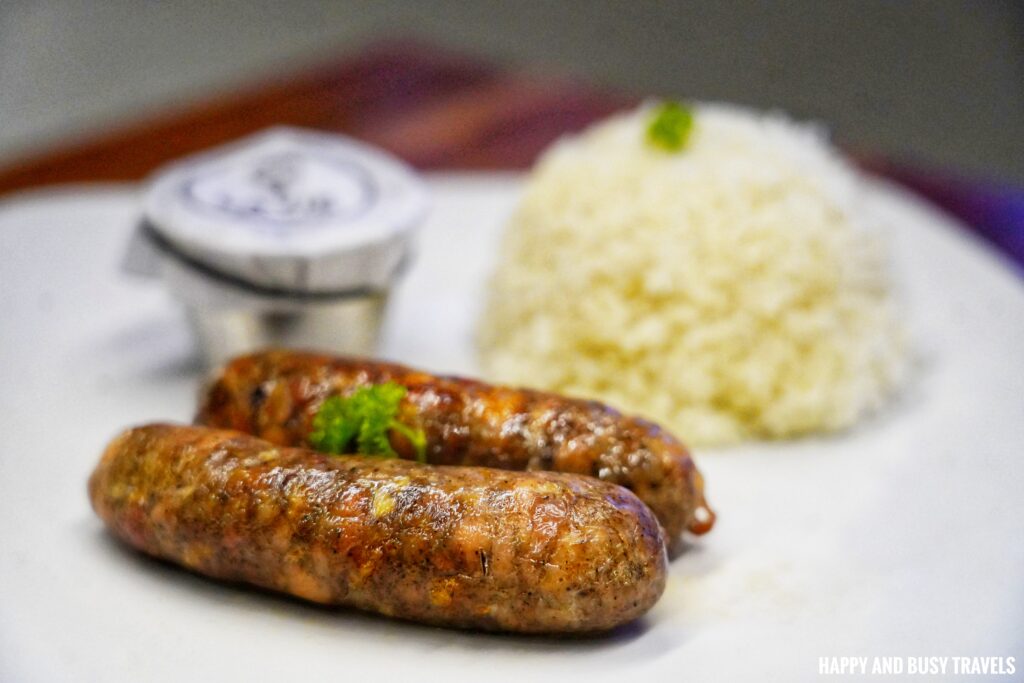 I was hoping to taste some haha maybe someday when we return.
Make-your-own Pasta Dishes
Here are some of the pasta dishes that Busy had. These are make-your-own so I guess he picked his pasta right.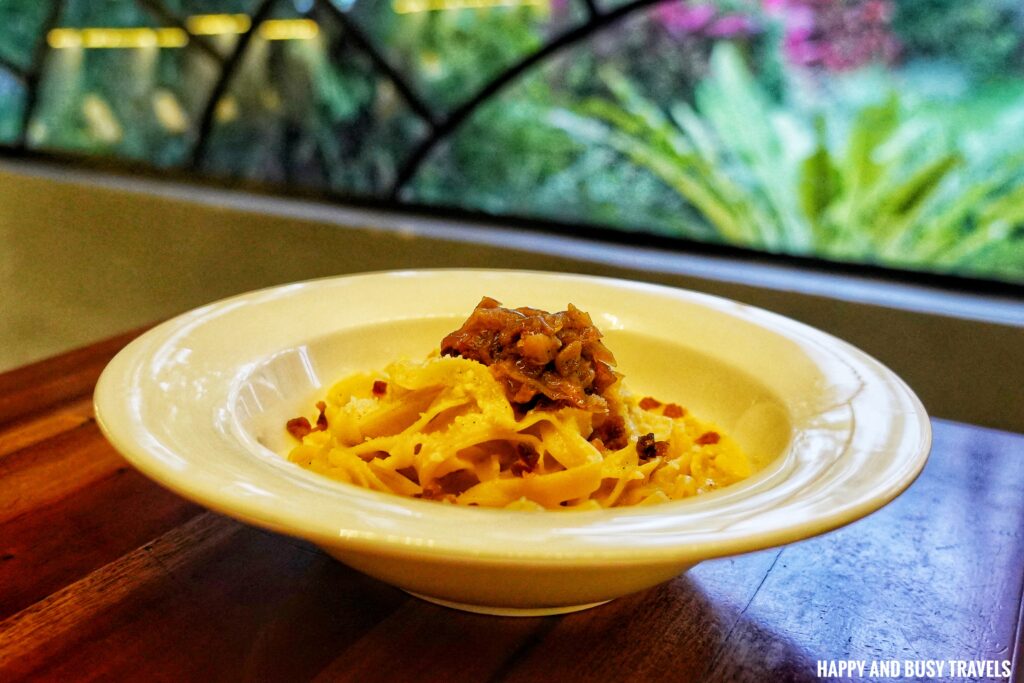 This one is the Beef Fettuccine Pasta with Beachwood Smoked Ham Carbonara Sauce and Parmesan Cheese. Busy said this one tasted good.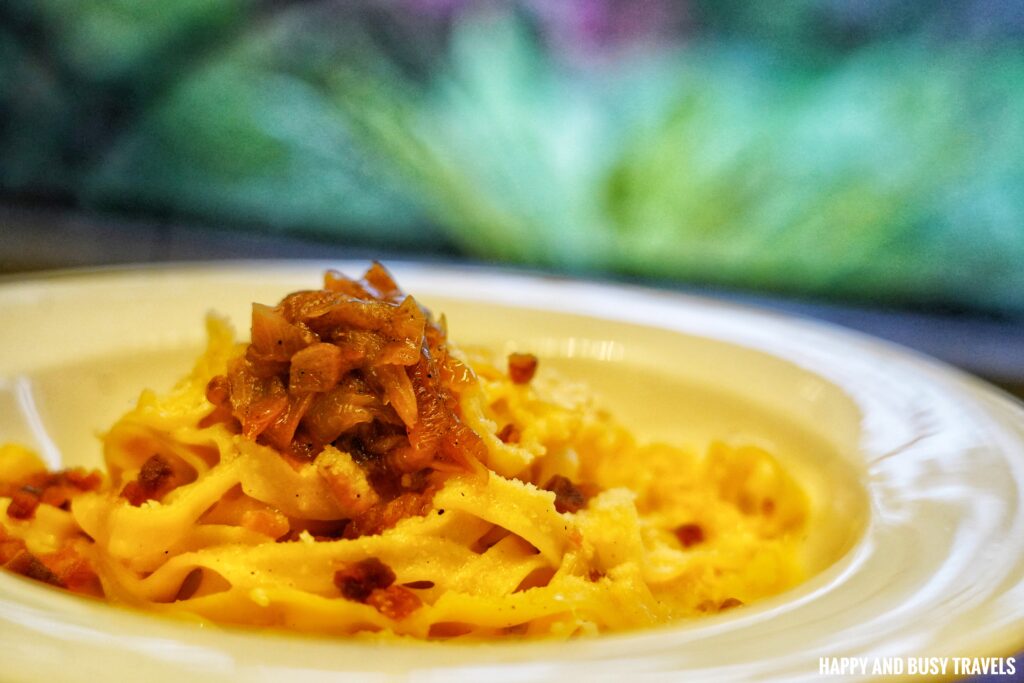 Next is the Penne Pasta with Bolognese sauce and mushroom.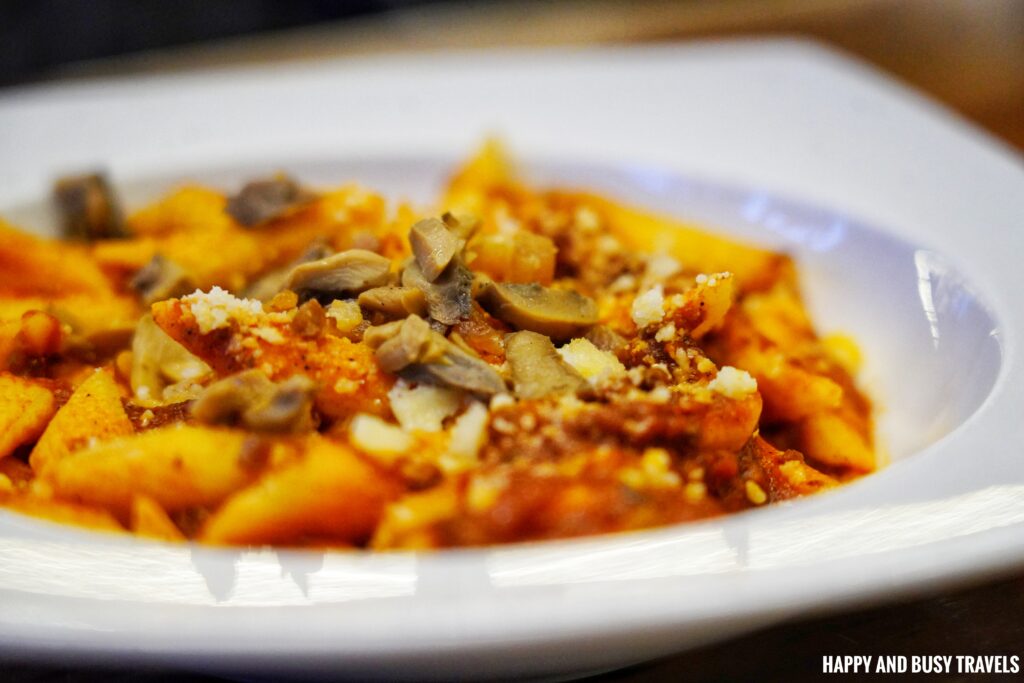 Each plate is good for one person.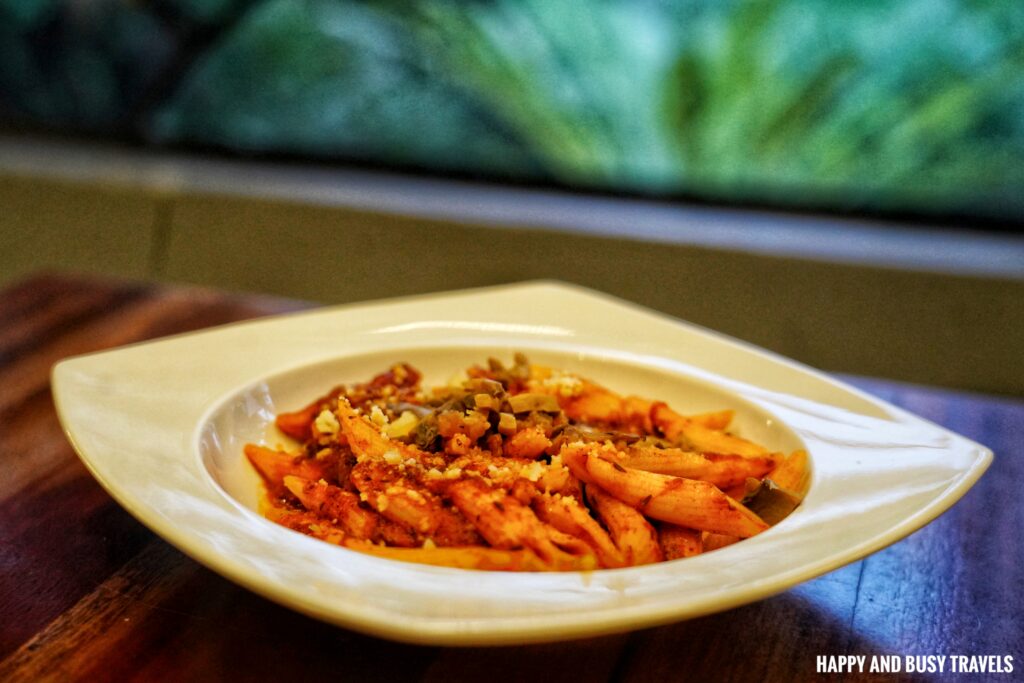 Pizzas
Finally, here are the pizzas! I've been wanting to show you their pizzas since I started this blog.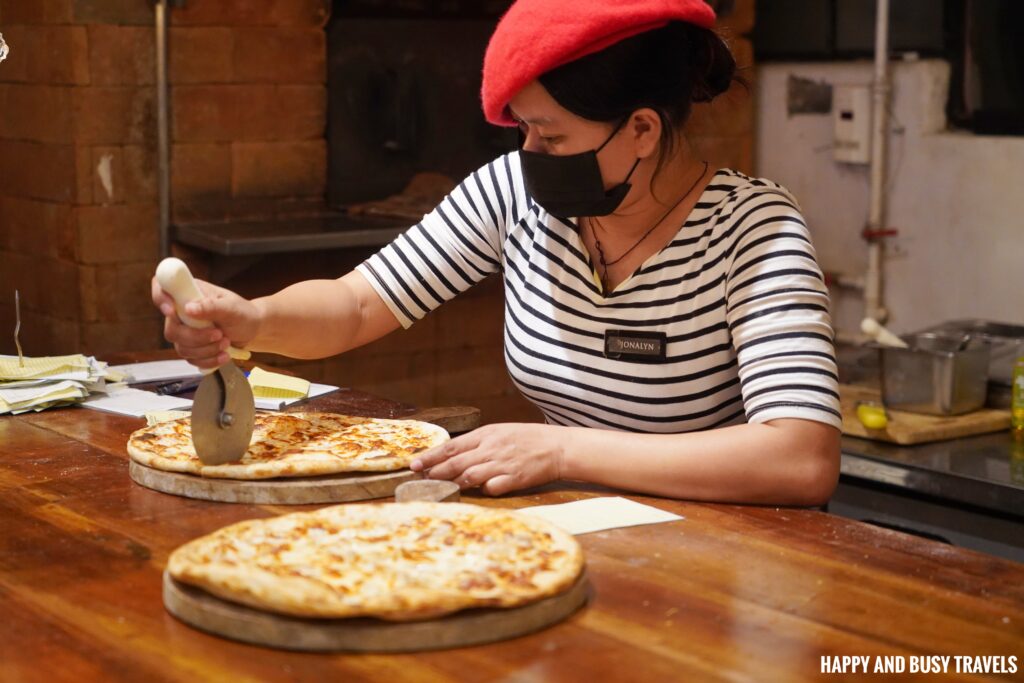 First, we have La Vie Pizza. Of course, this is the go-to pizza because it has the restaurant's name on it. This pizza is composed of French Smoked Sausage, Onion, Raclette, and Mozzarella. As expected this tasted good.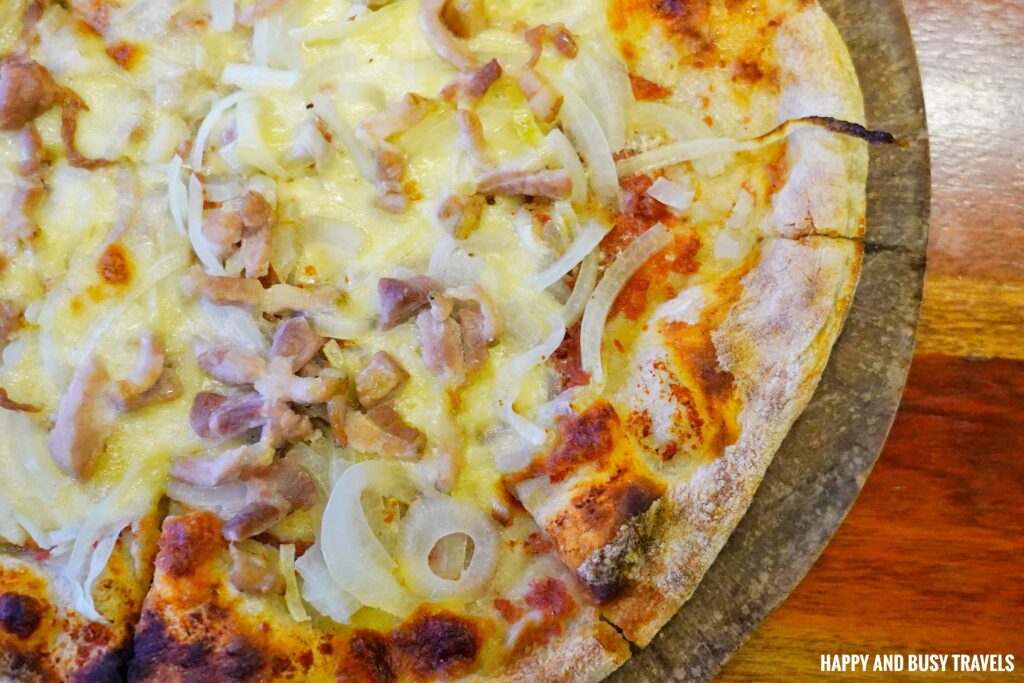 Flammekueche and pizza look the same but there are various differences. The Flammekueche doesn't have Tomato based sauce, and the crust is usually thinner and crispier than the pizza.
This one can be hard to say, but you also have to try this one. This is Flammekueche, which is composed of French Cream, Mozzarella, White Onion, and Smoked Bacon.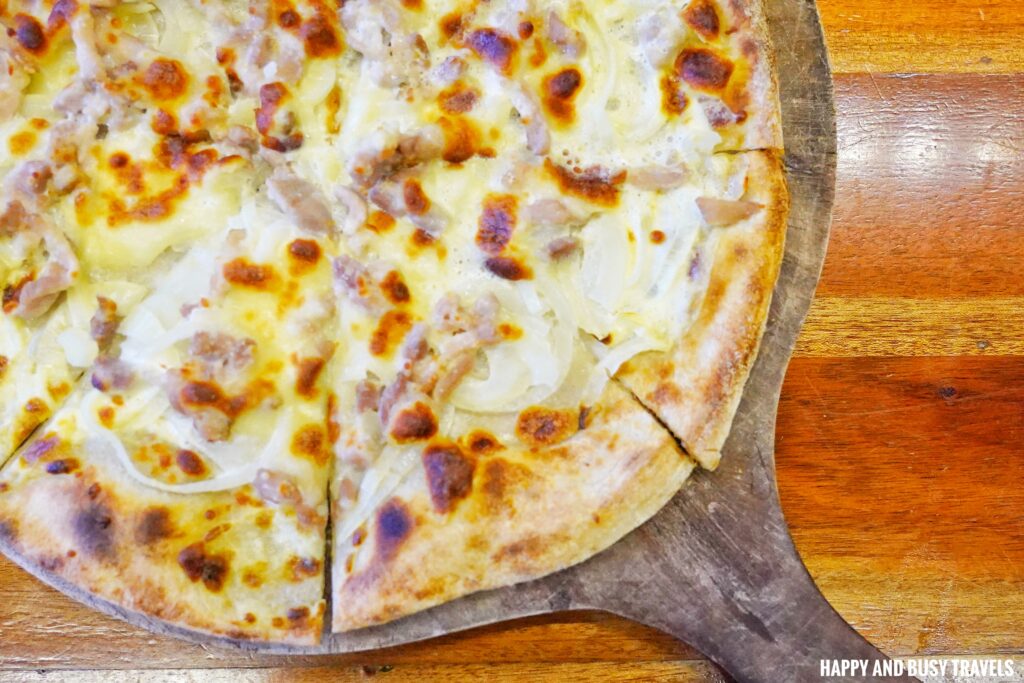 Lastly, here is the Hawaiian Pizza which everybody is very familiar with. Some may not like pineapples on their pizza, but we love pineapples on pizza because it gives a fresh taste on the pizza.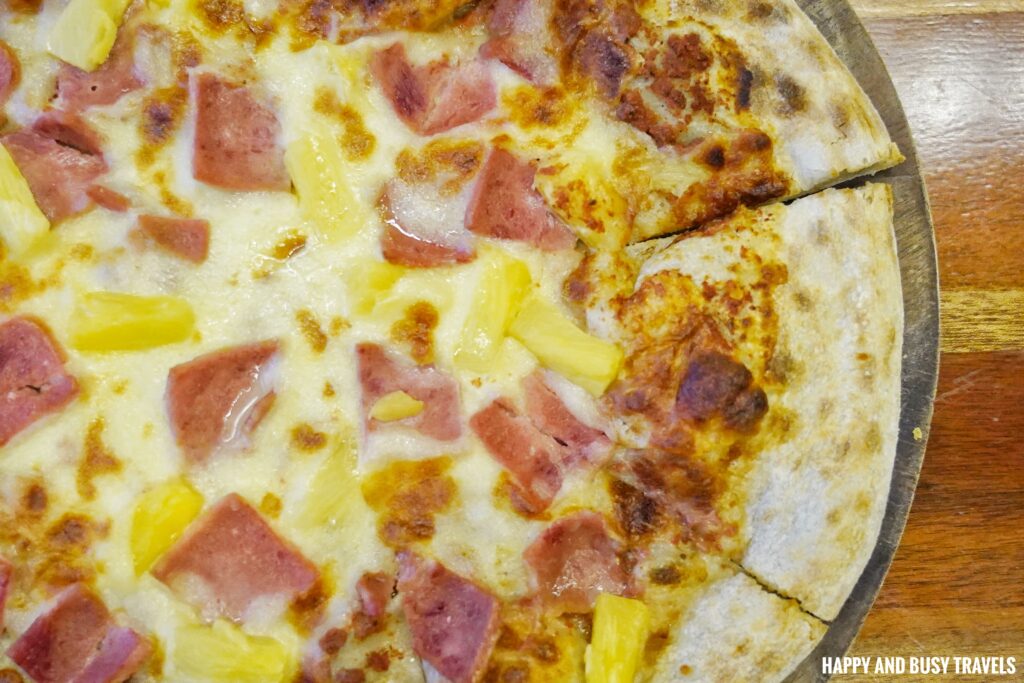 Artisan Gelato
Of course, there will always be room for dessert.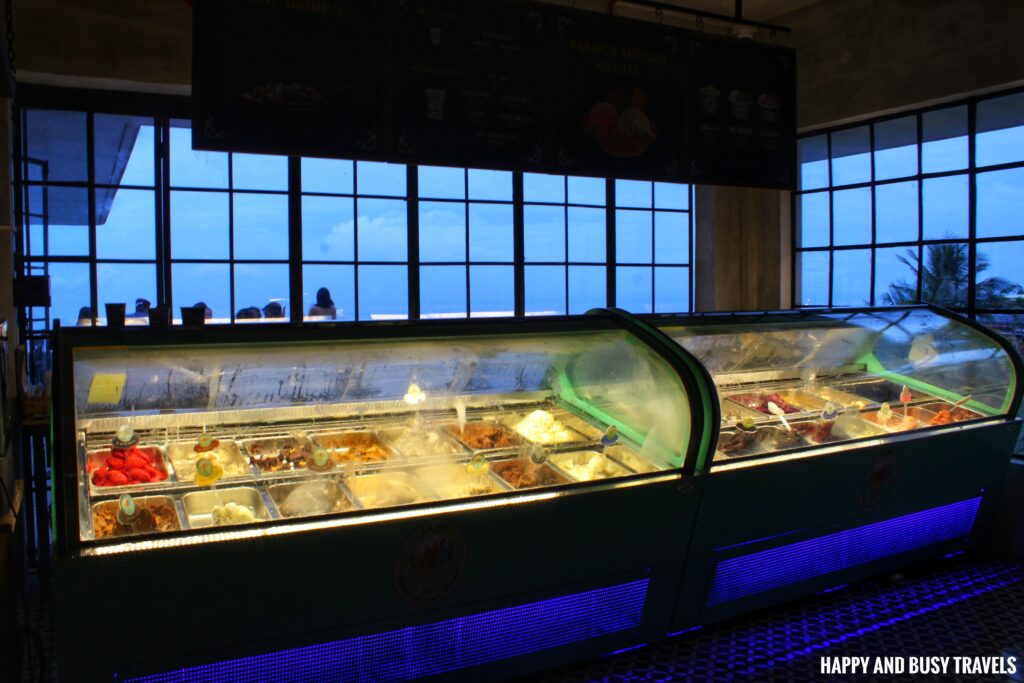 La Vie in the Sky serves a lot of flavors of artisan Gelato, and you have to try at least three.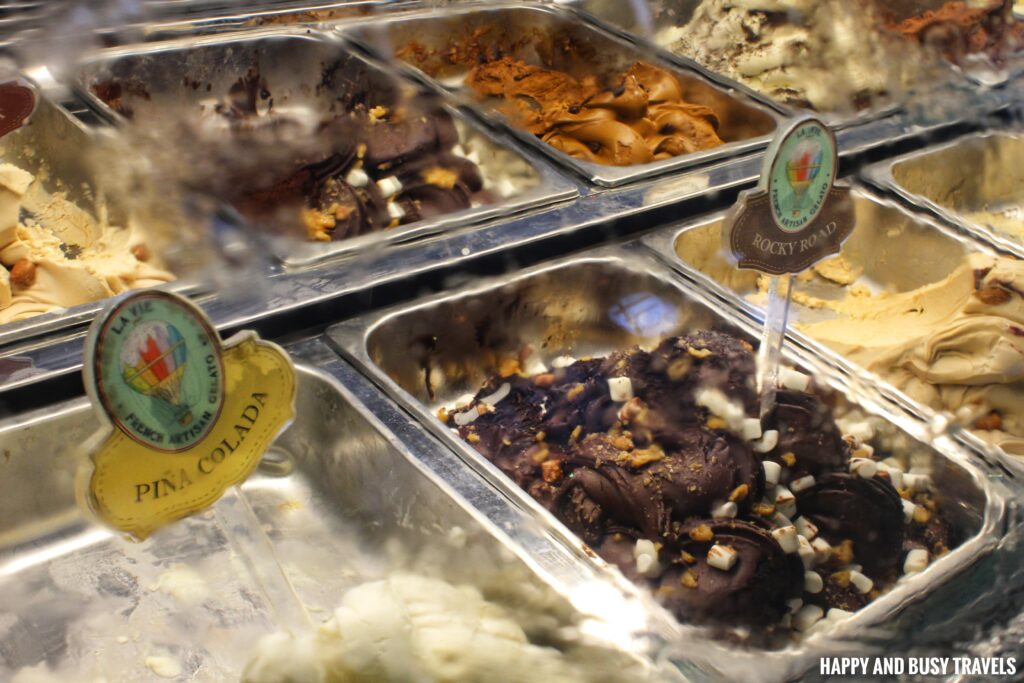 Well, I guess Busy had a great time dining and experiencing La Vie in the Sky. When we come back, I will get the experience too.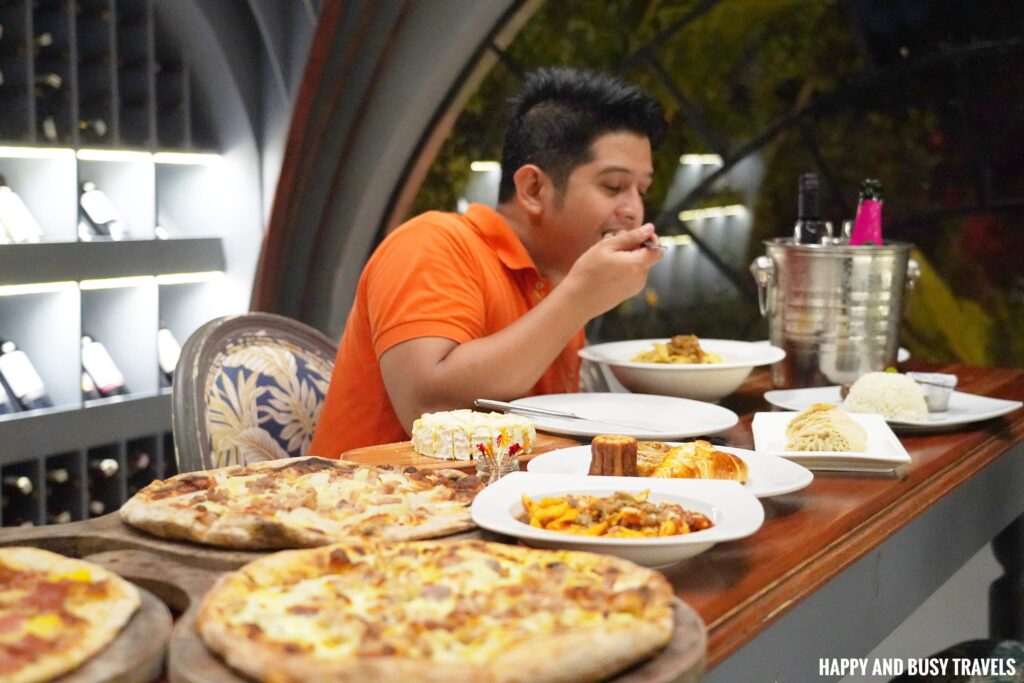 Menu of La Vie in the Sky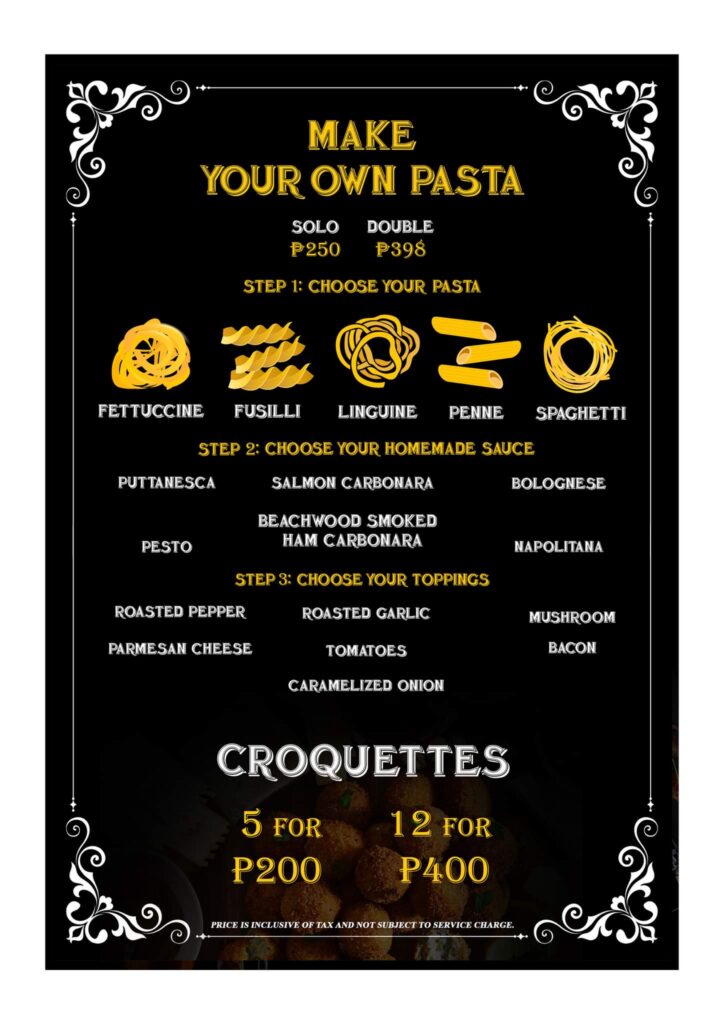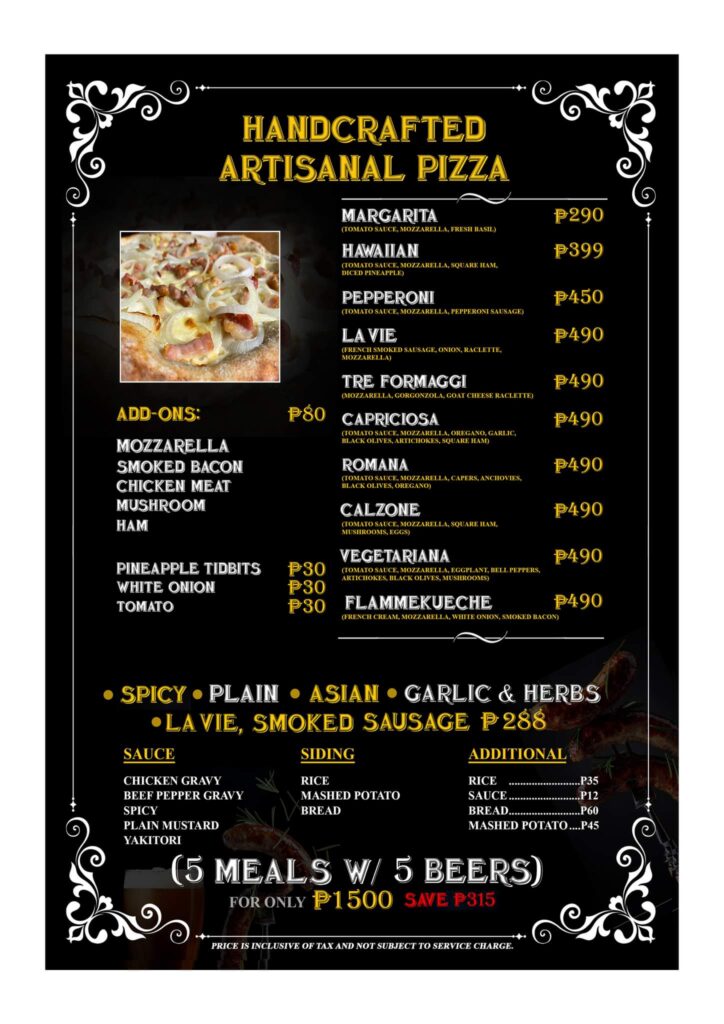 Gallery of Pictures
Happy and Busy's Smileys for La Vie in the Sky
Overall, Busy and his friend Viz enjoyed dining in La Vie in the Sky.
Food
Location
Ambiance
Perfect! If we could give more, we will!
Value for money
Service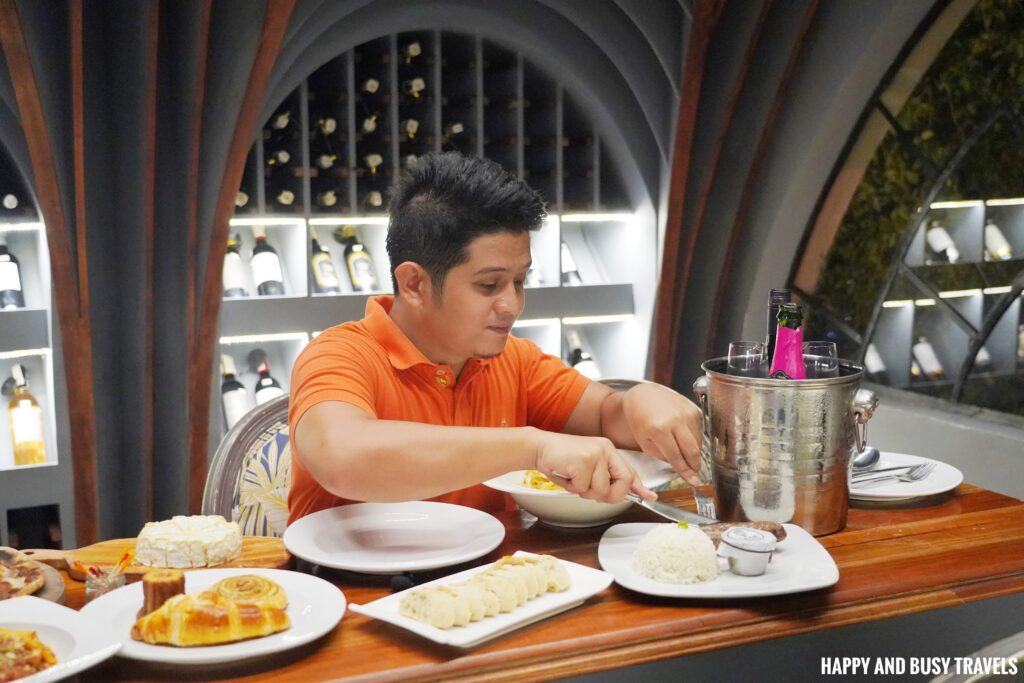 More exciting food and drinks reviews at https://happyandbusytravels.com/category/food-and-drinks/ so do not forget to check it out!
Like! Follow! Subscribe! to our social media accounts: