Samgyup Bay, Puerto Princesa, Palawan
Before me and my friends head out to Balabac, Palawan, Ara and I went to Samgyup Bay to have dinner. This is one of the newest restaurants along the bay, and tourists and locals must visit this one.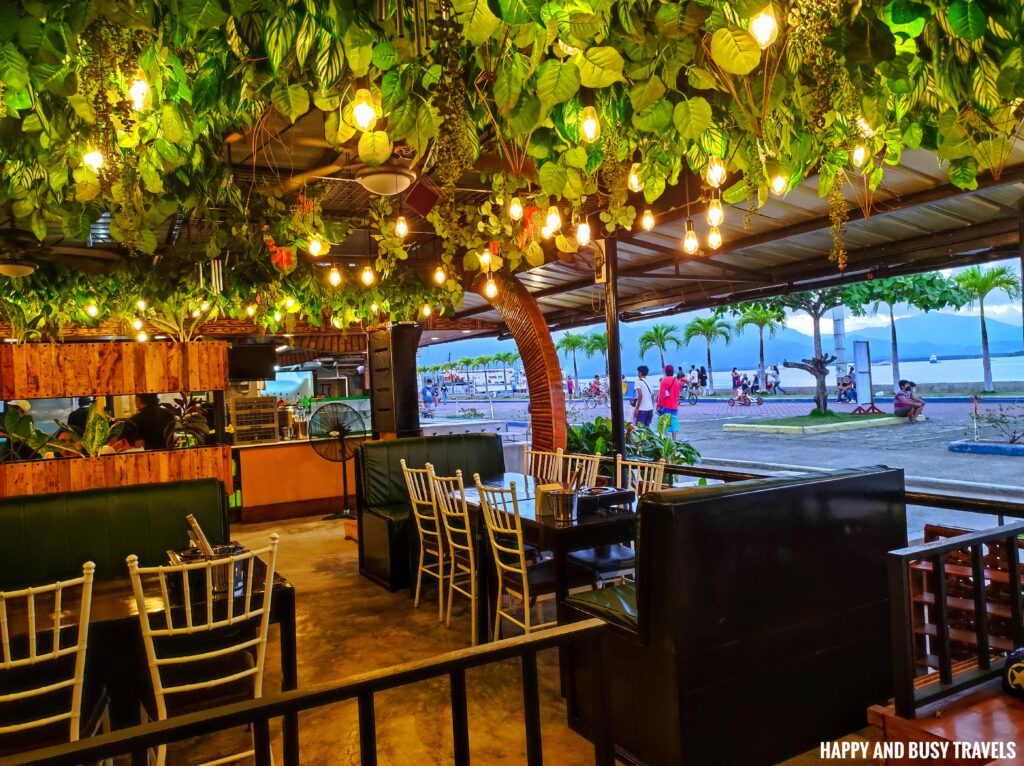 Important Information
Facebook: Samgyup Bay
Operating Hours: 11 AM – 10 PM
Payment Options: Cash
Dining Options: Dine In
Address: Baywalk, Puerto Princesa, Palawan
Google Maps Link: https://goo.gl/maps/
The Samgyup Bay Restaurant
Ara and I walked through Puerto Princessa Baywalk, which is a nice place to relax.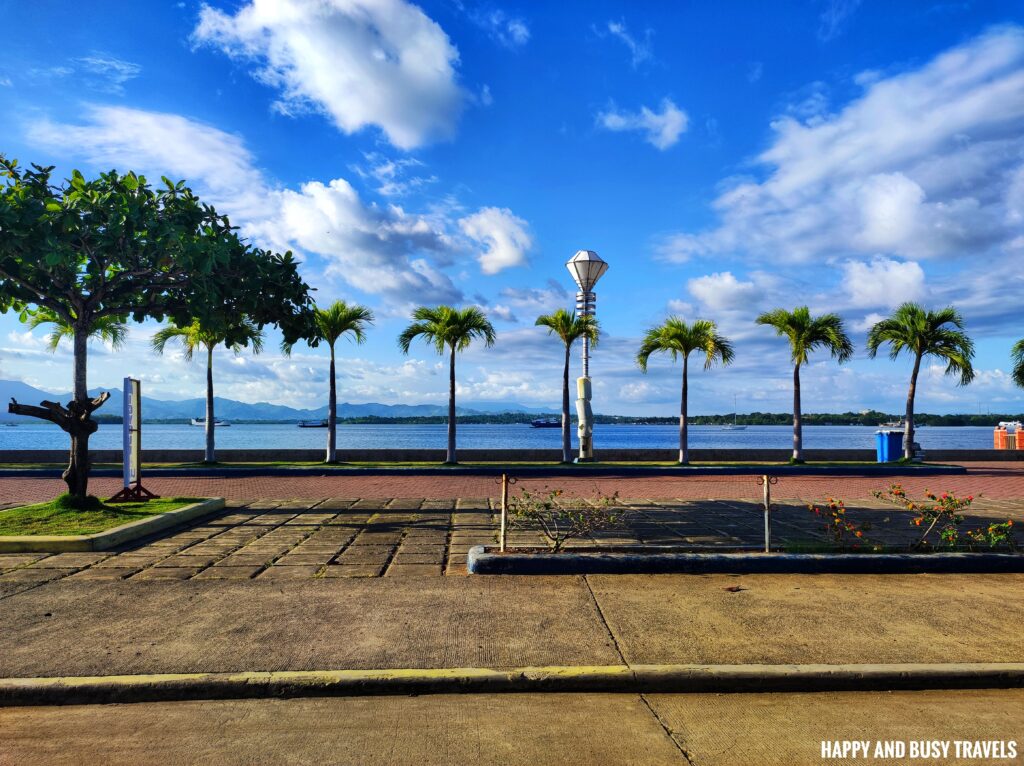 Then, we reached the entrance of Samgyup Bay. The entrance looked enticing, we can't wait to dine inside.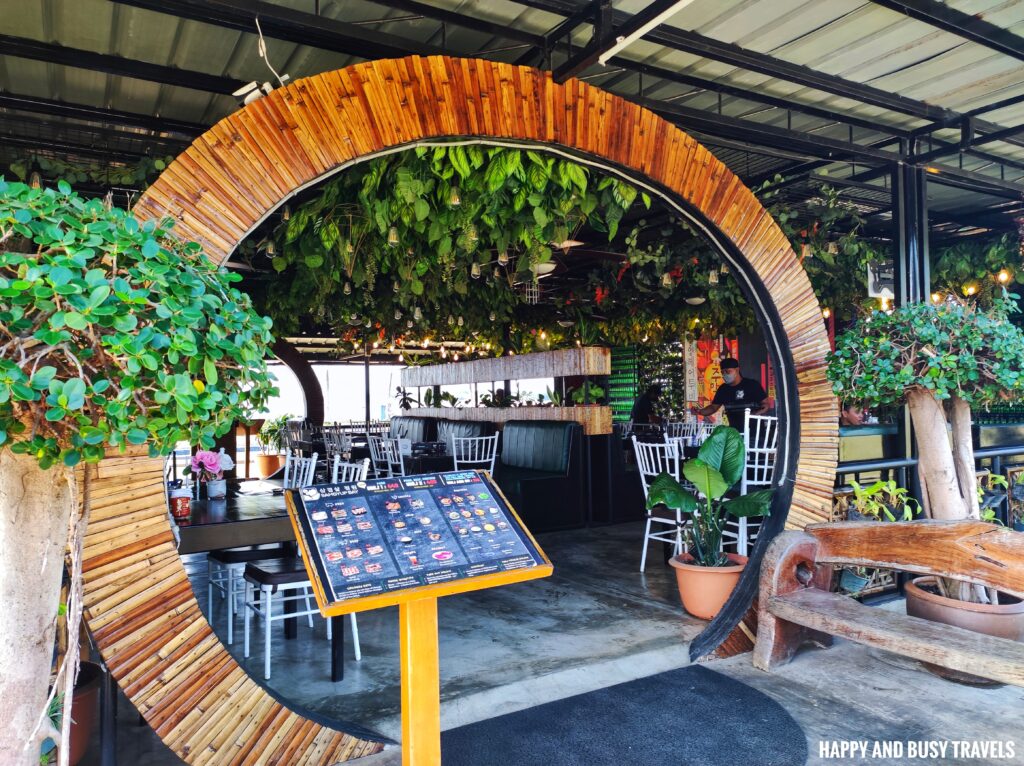 The restaurant looks better inside and it has a nice vibe.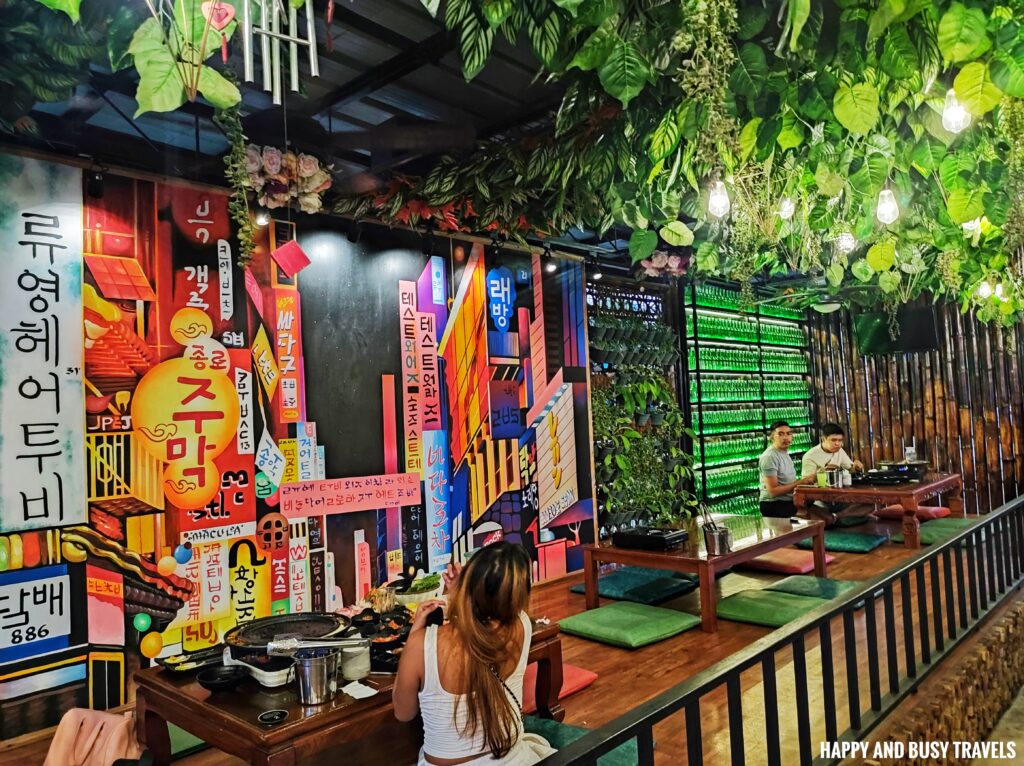 I like the glow-up of the plants on the roof and the cute walls.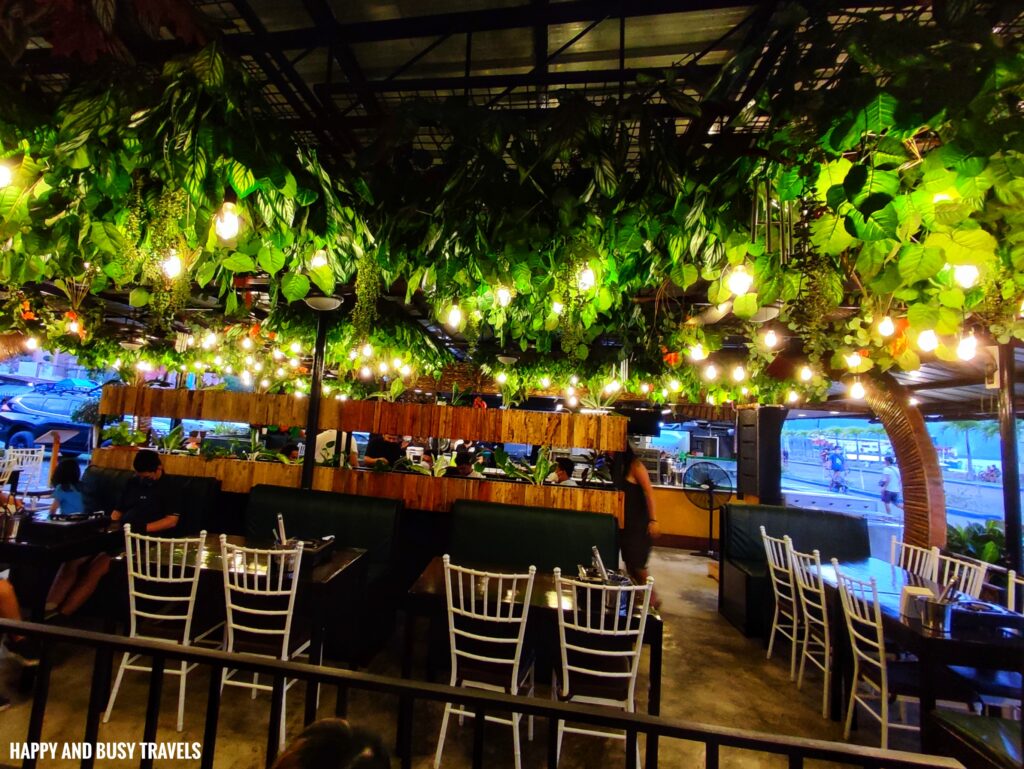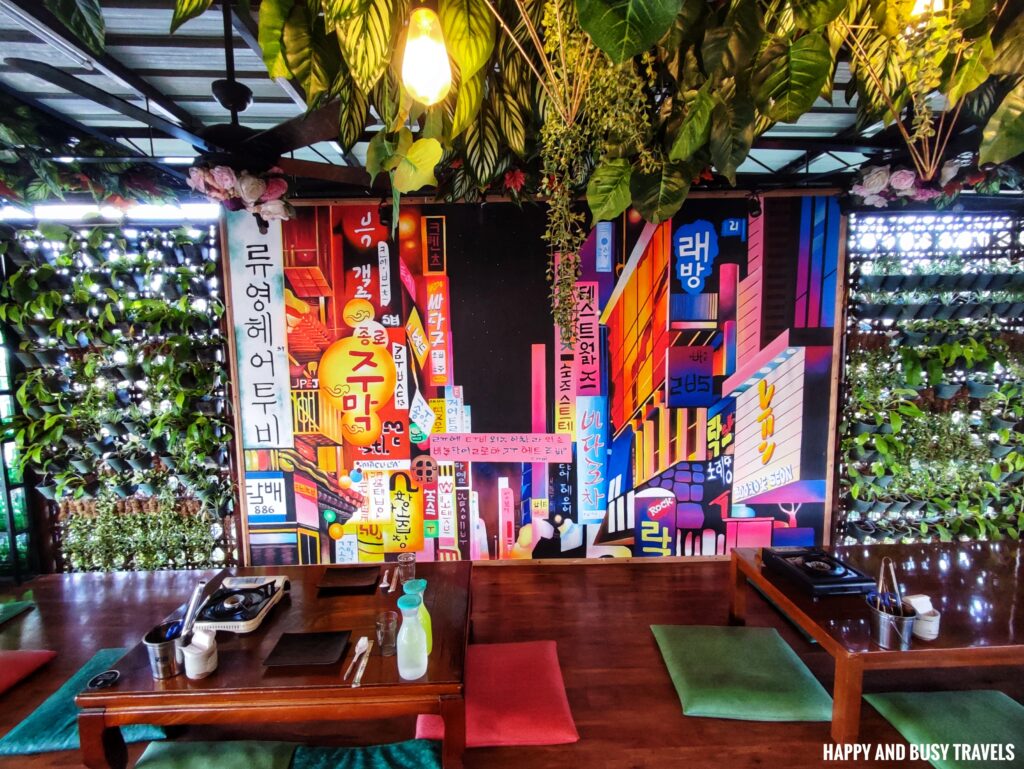 There are two ways to dine here, first is by the regular seating position.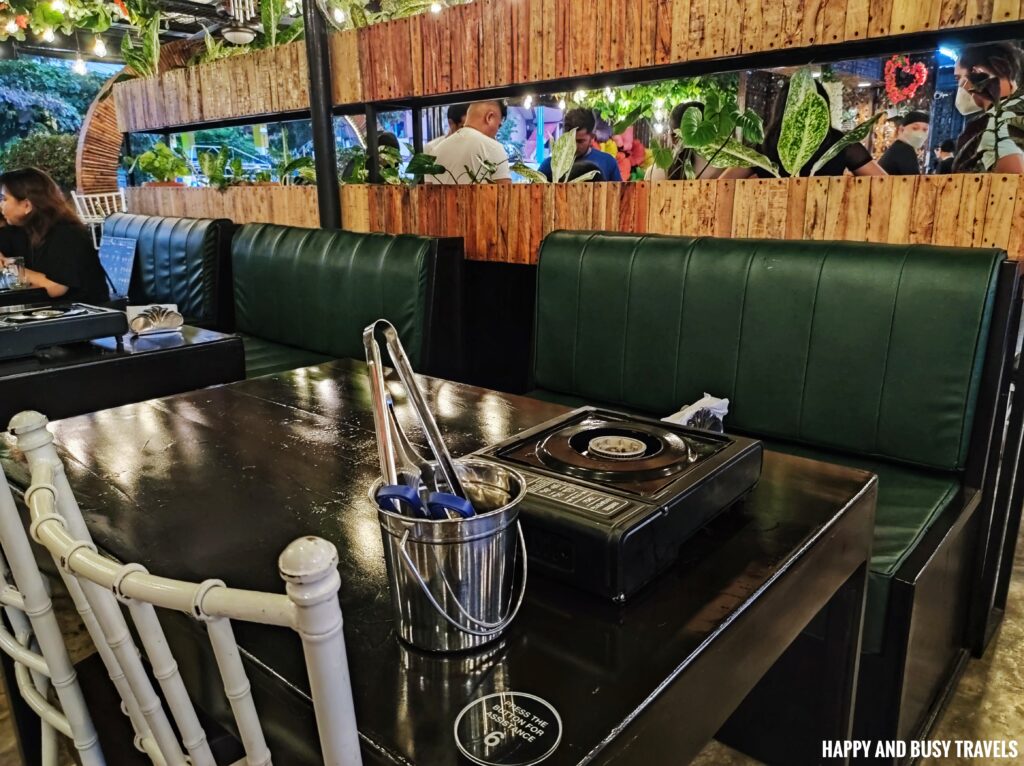 The second is by seating down on the cushions on the floor. Like the Koreans in their home.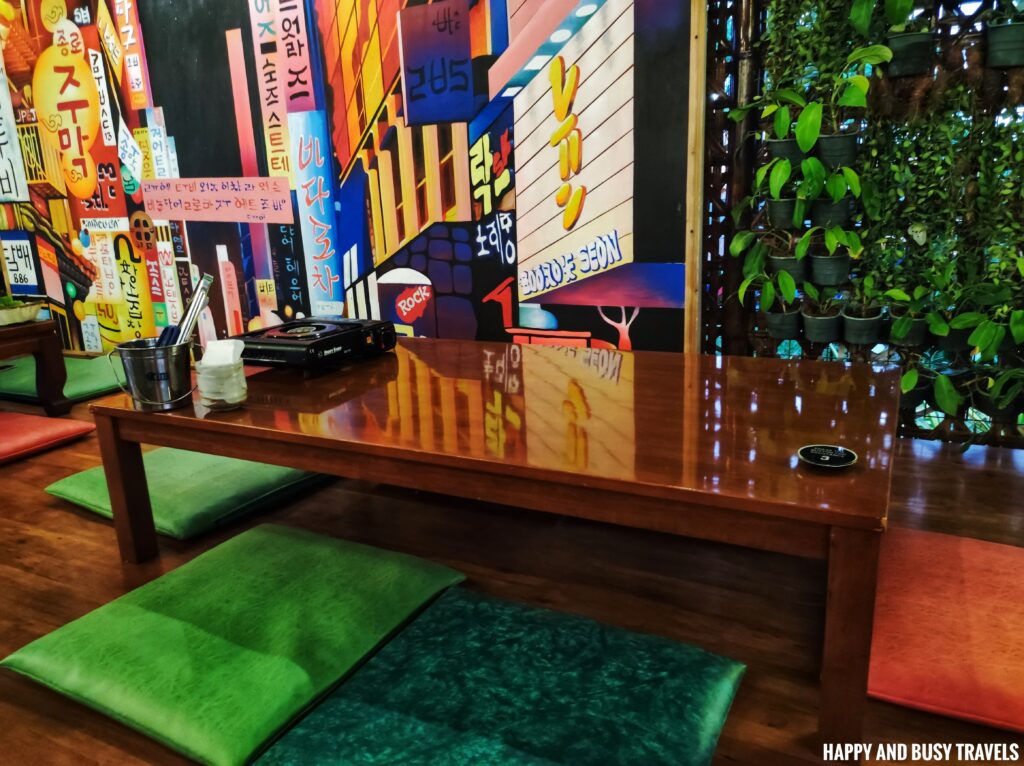 Ara and I have chosen the traditional seating position to get the vibe of the restaurant to its fullest.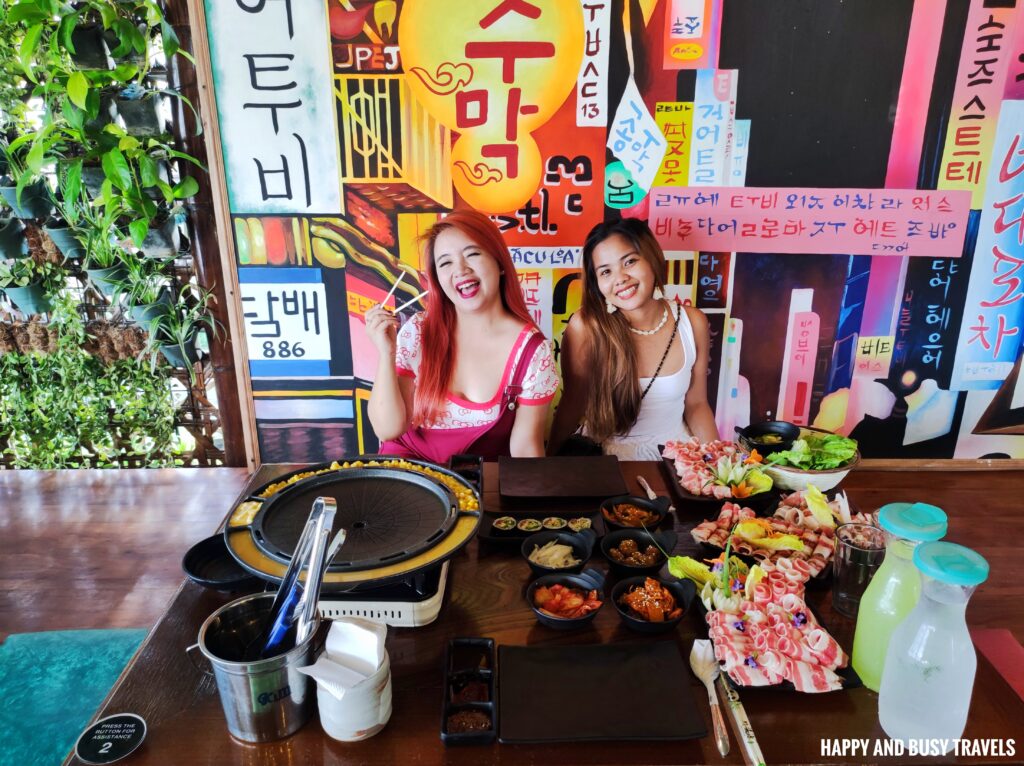 Meat Choices of Samgyup Bay
There are a lot of meat choices in Samgyup Bay, we got the Unli number 2 set, so we can choose from all of their meats. Pork, Beef, and Chicken.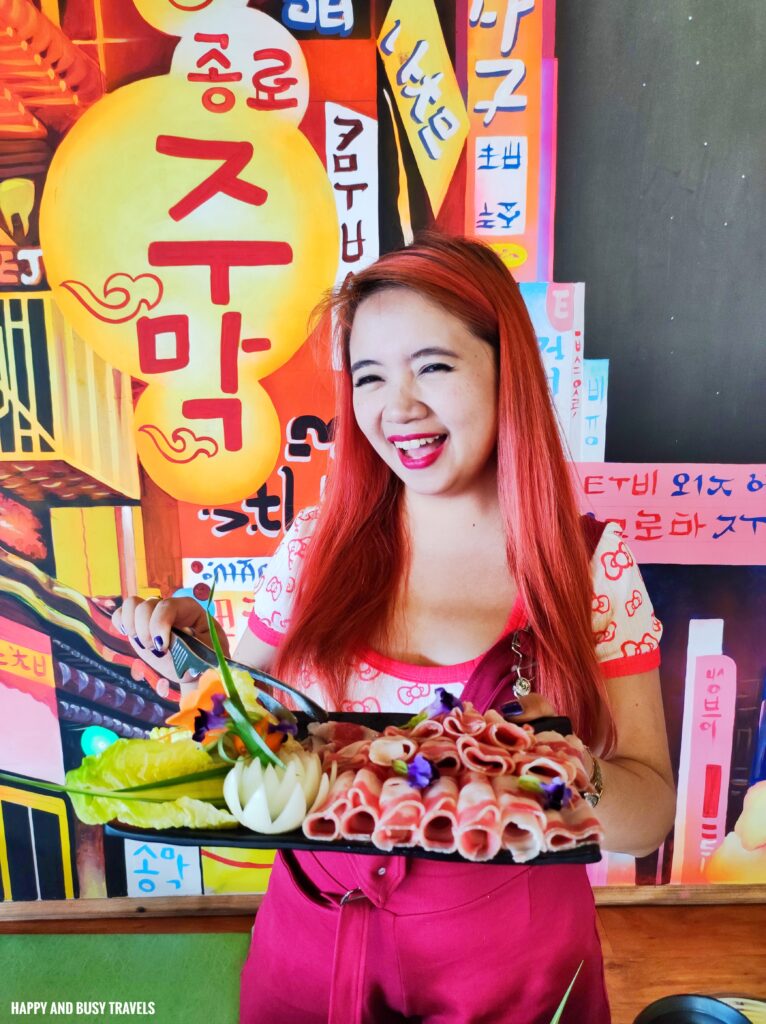 Pork
There are six Pork meat choices, Moksal, Yangnum, Daepae, Spicy Gochujang, Herb Samgyupsal, and Curry.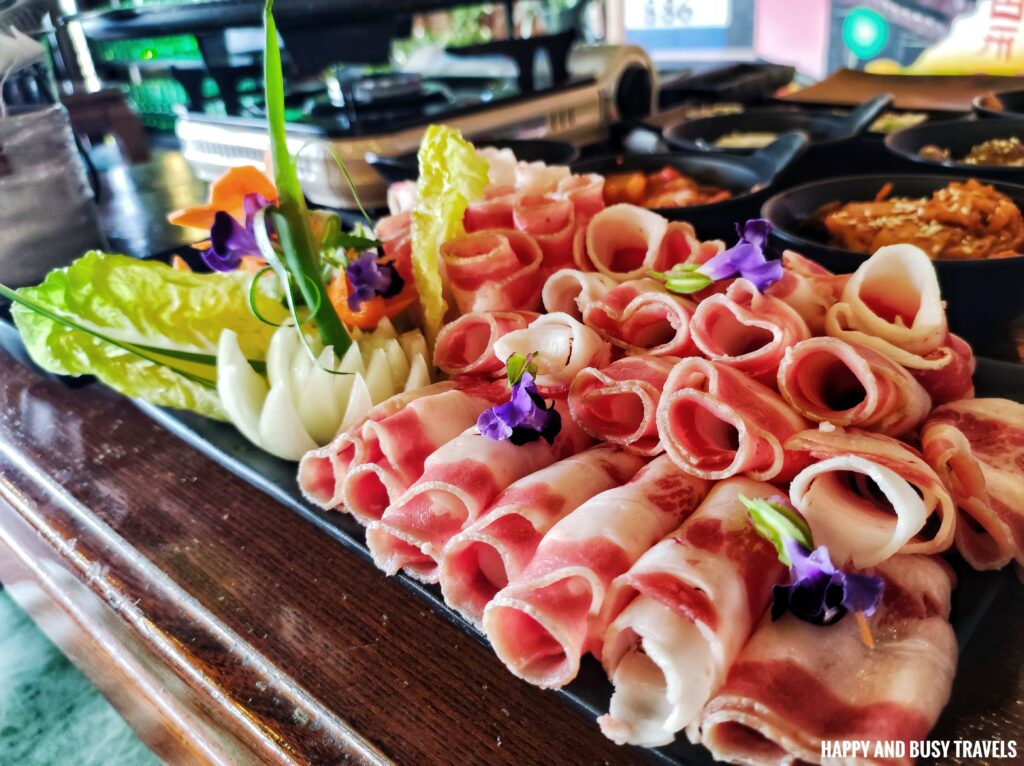 They serve the meat in a very presentable way. So cool!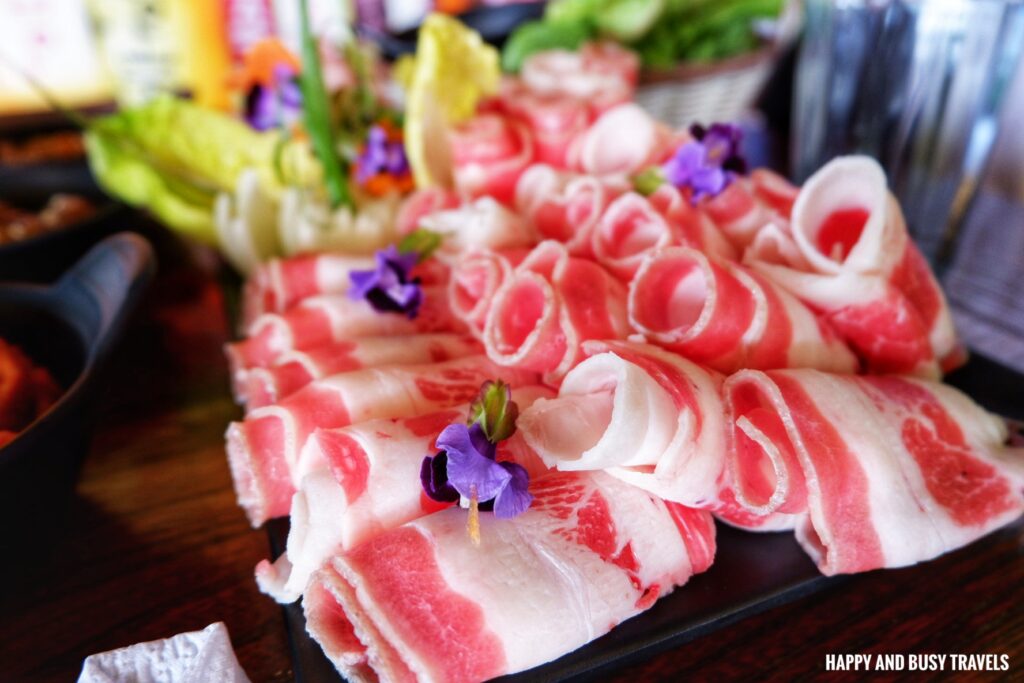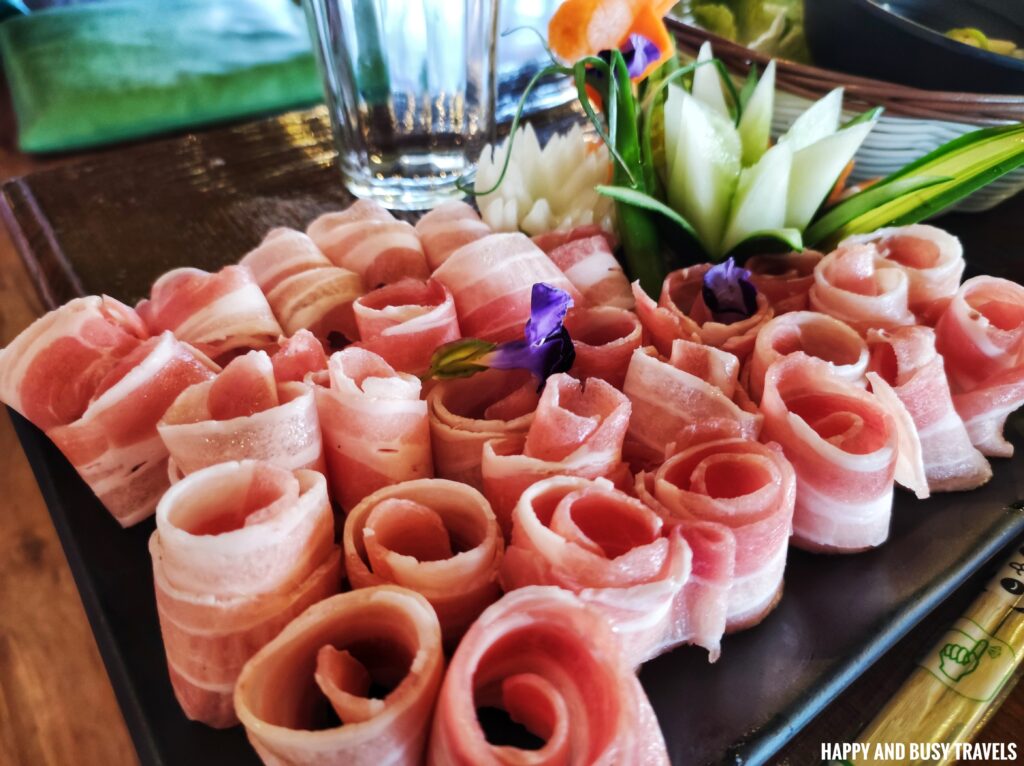 My favorites are Spicy Gochujang and Yangnum.
Beef
There are also six Beef meat choices. Bulgogi, Yangnum, Daepae, Spicy Gochujang, and Curry.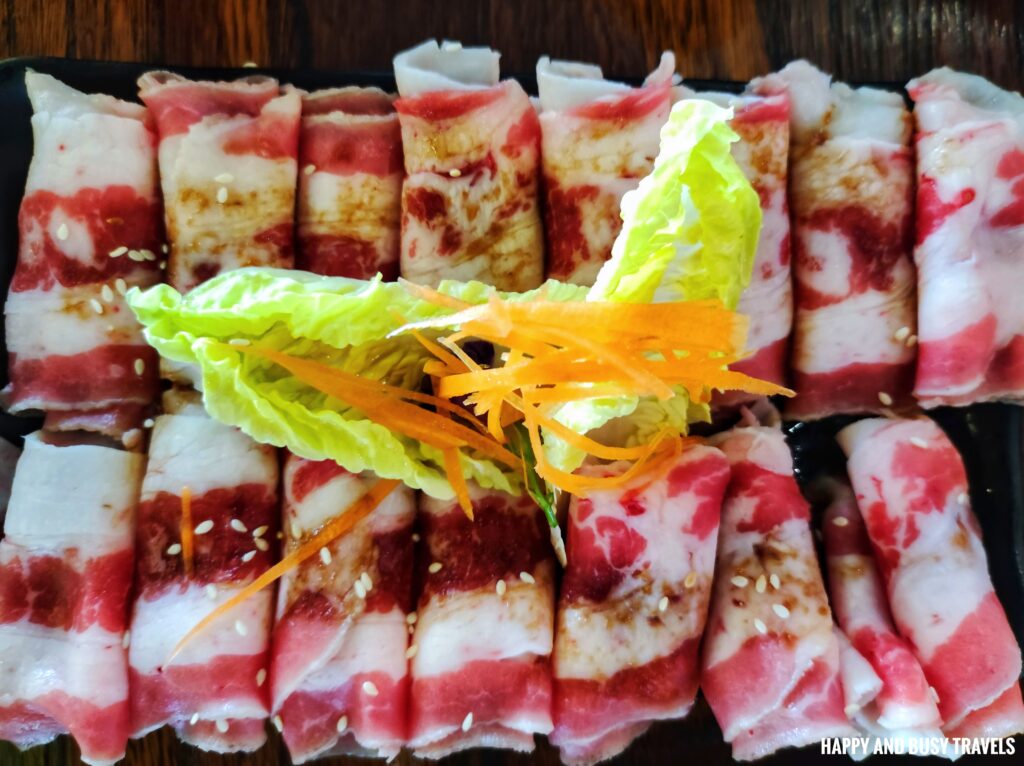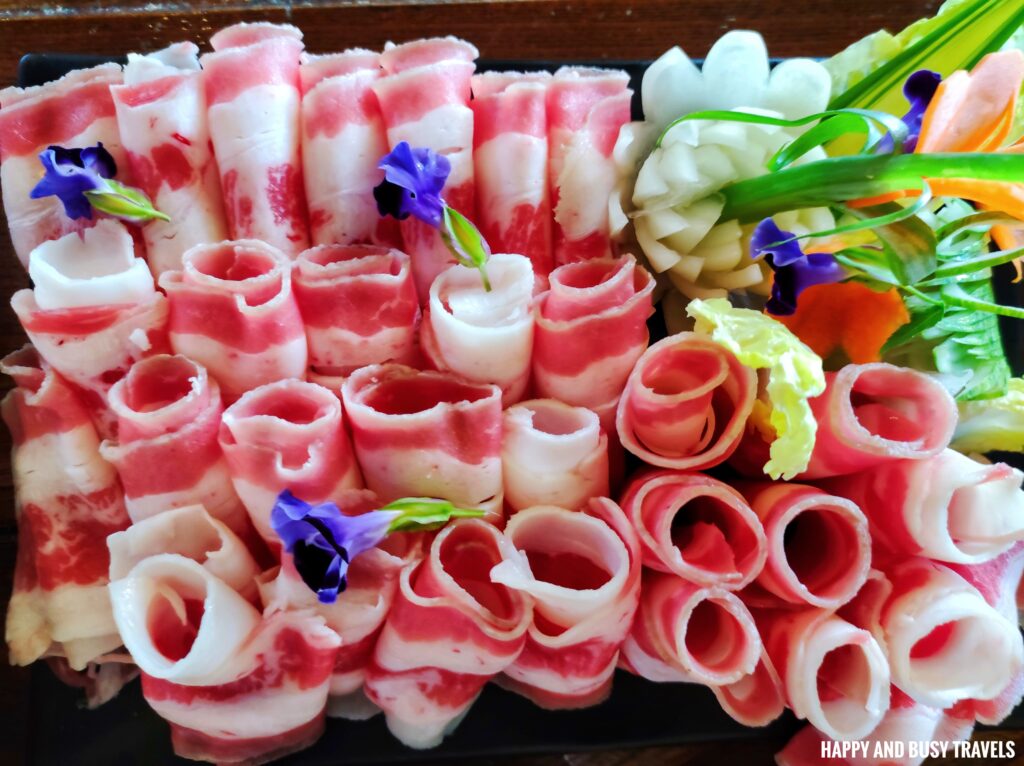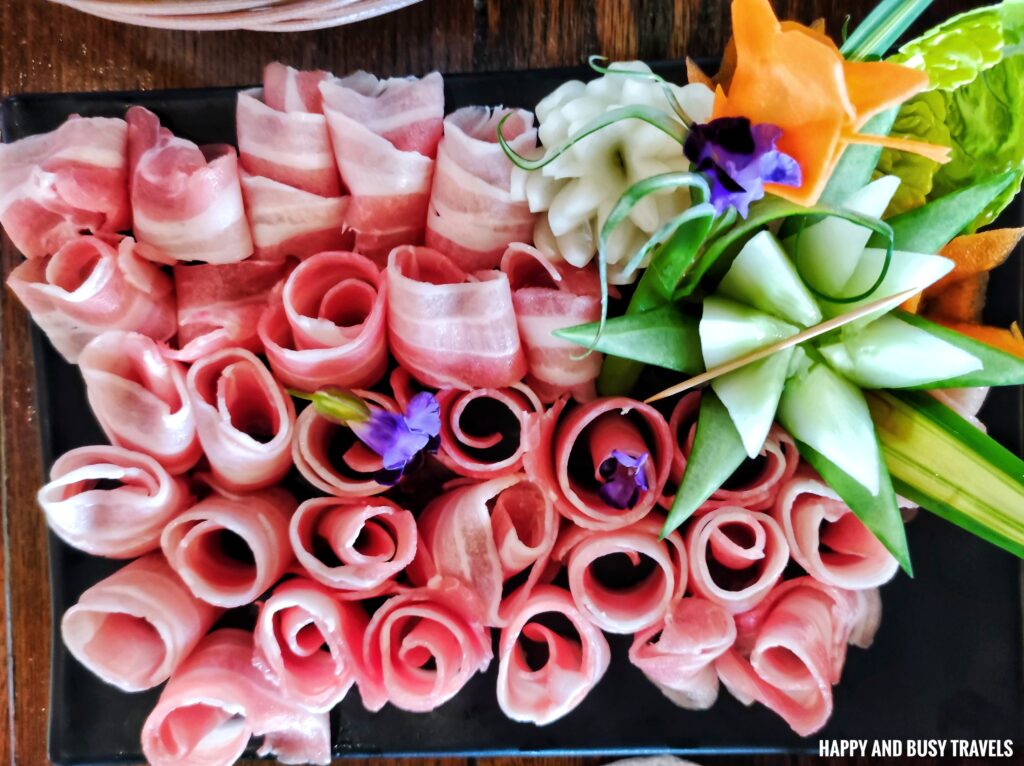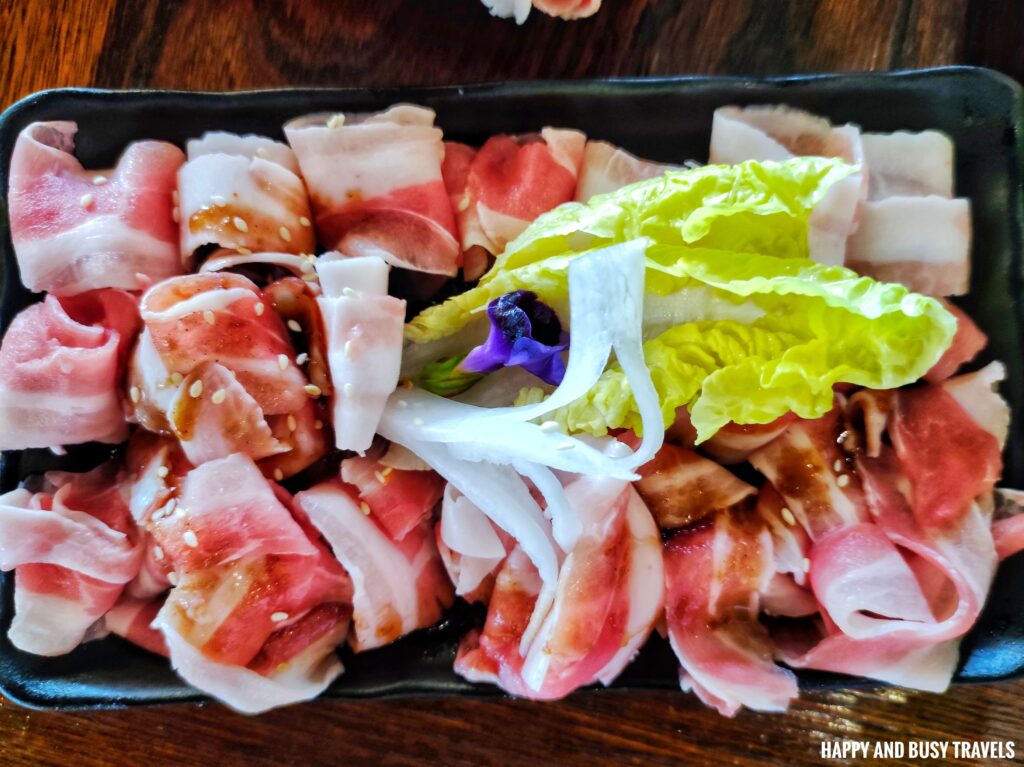 My favorites are Spicy Gochujang, Yangnum, and Bulgogi.
Chicken
Finally, here are their two Chicken flavor choices.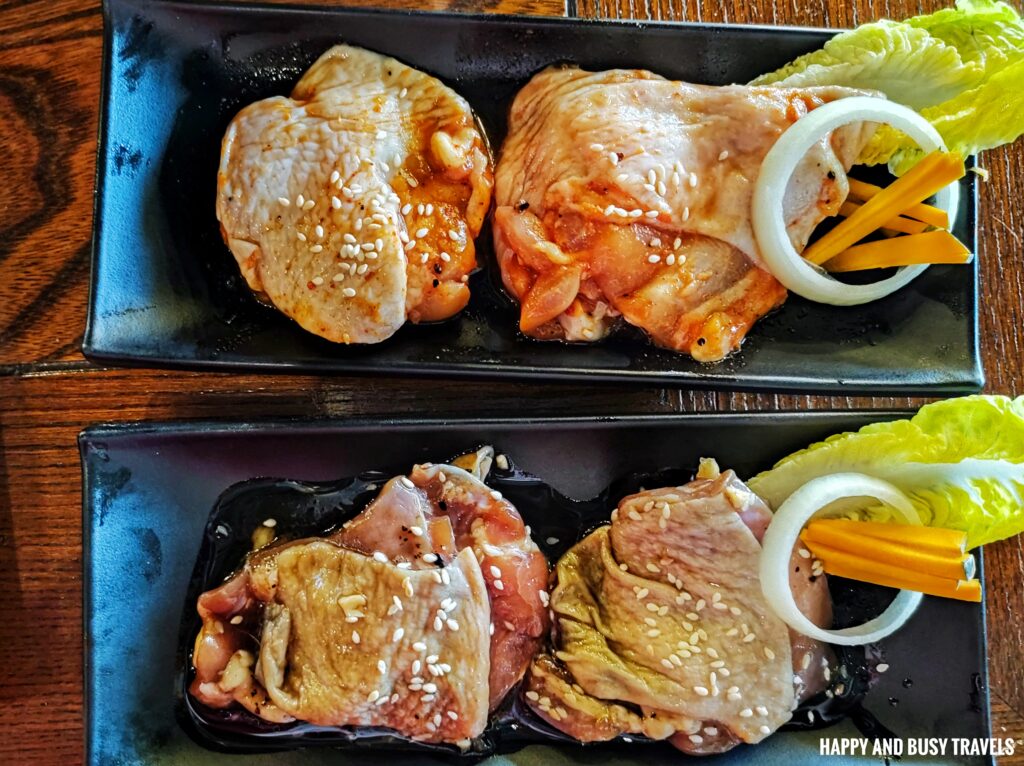 This one is the Honey BBQ.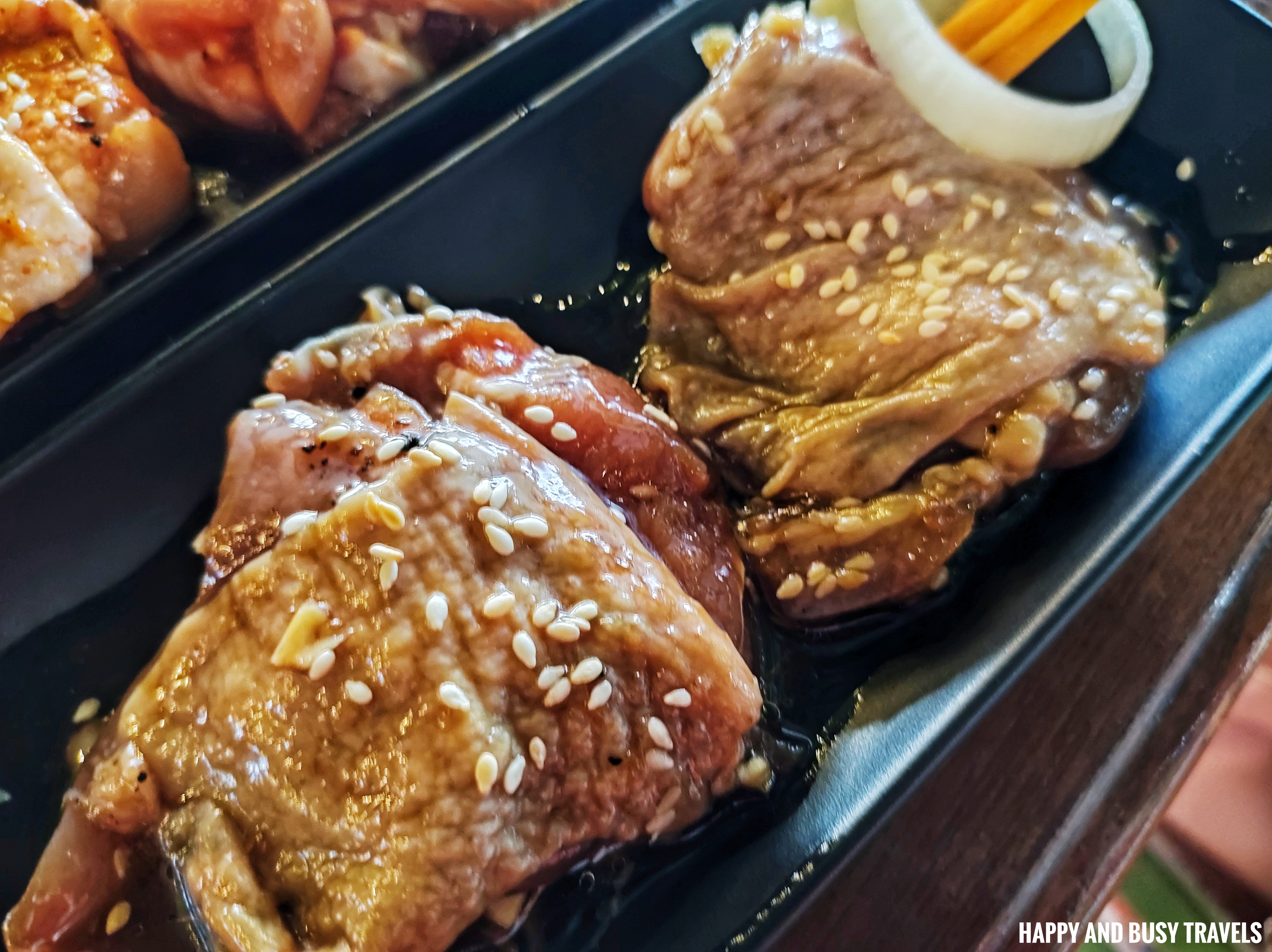 Then, this one is the Spicy Gochujang.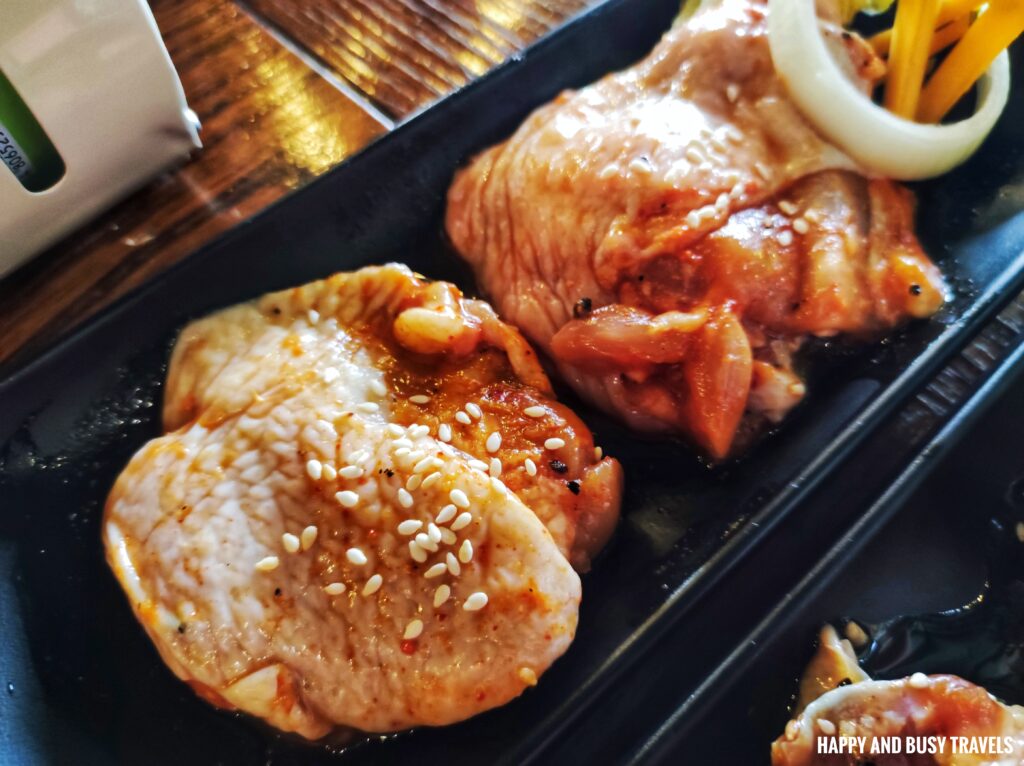 Aside from the meat mentioned above, you can also order more meat add on. You can choose from Salmon Belly, Shrimp, Enoki, Beef Roll, Squid, Sausage, Fresh Mushrooms, and Hot Tea.
Side Dishes
There are 12 side dishes to choose from. These are Kimchi, Potato Marble, Myeolchi Bokkeum, Lettuce, Pamuchim, Cucumber Kimchi, Fish Cake, Pickled Radish, Japchae, Steamed Egg, Buttered Corn, and Kimbap.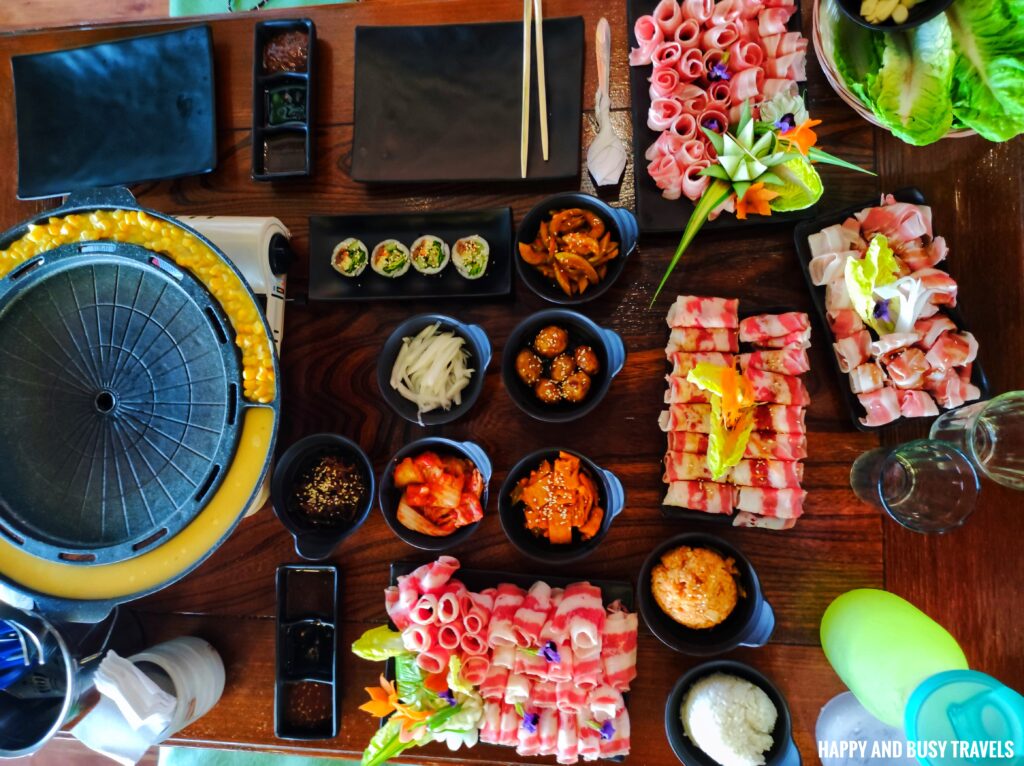 Just look at their Kimbap, it looks and tastes good.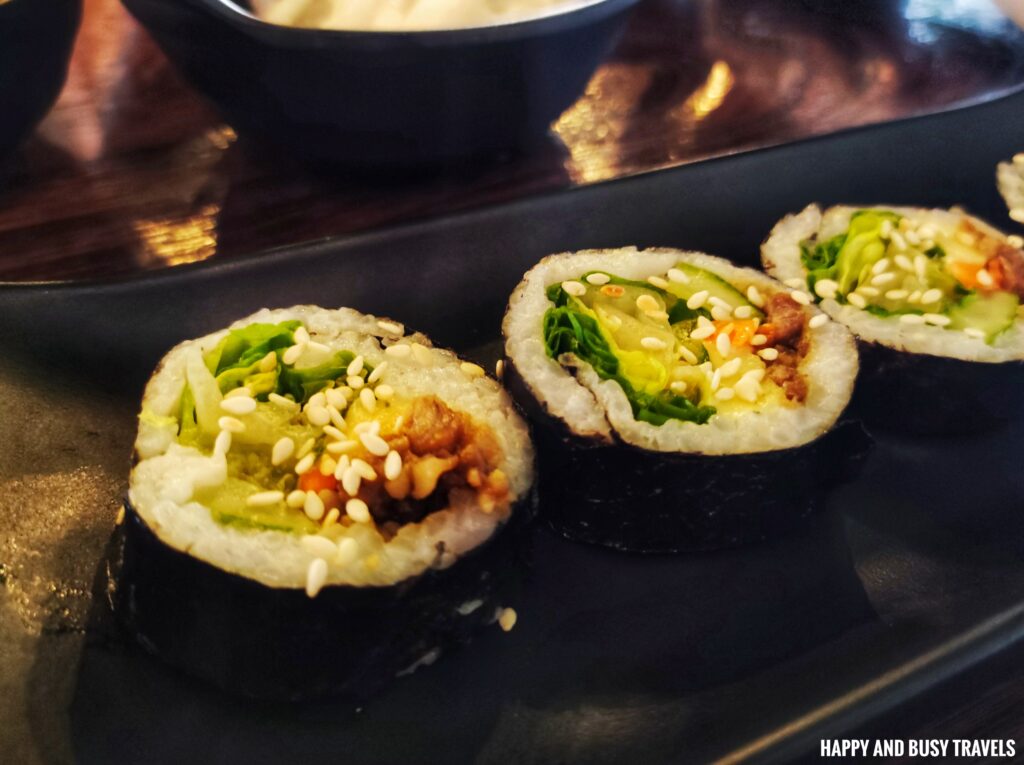 Also, you can ask for a dip. Available dips are Ssamjang, Yakiniku Sauce, Sesame Oil, and cheese.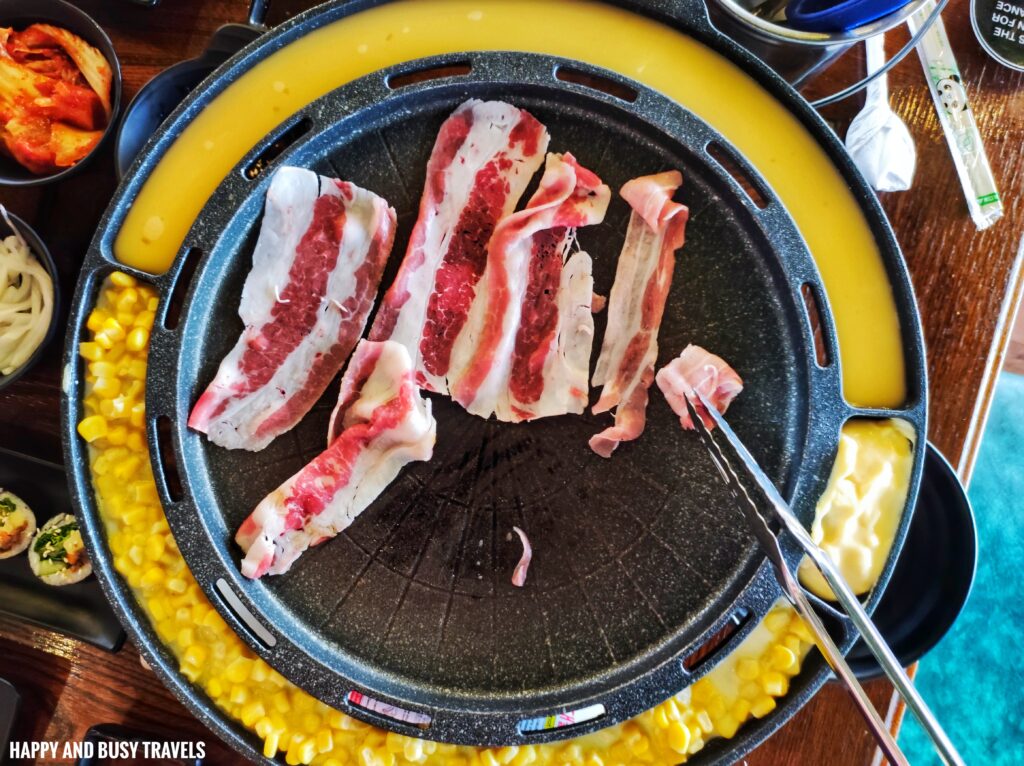 There are also two types of rice, plan rice, and Kimchi Fried Rice. Of course Ara and I ate the Kimchi Fried Rice.
Eating Time!
Oh yes, it is eating time!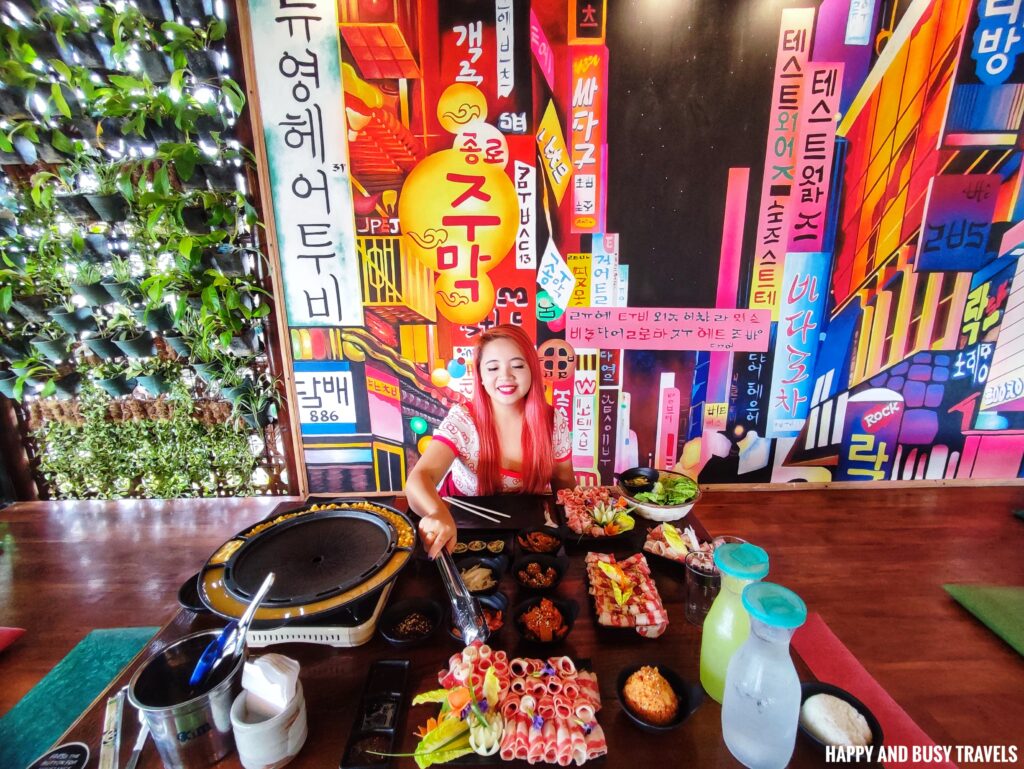 Menu of Samgyup Bay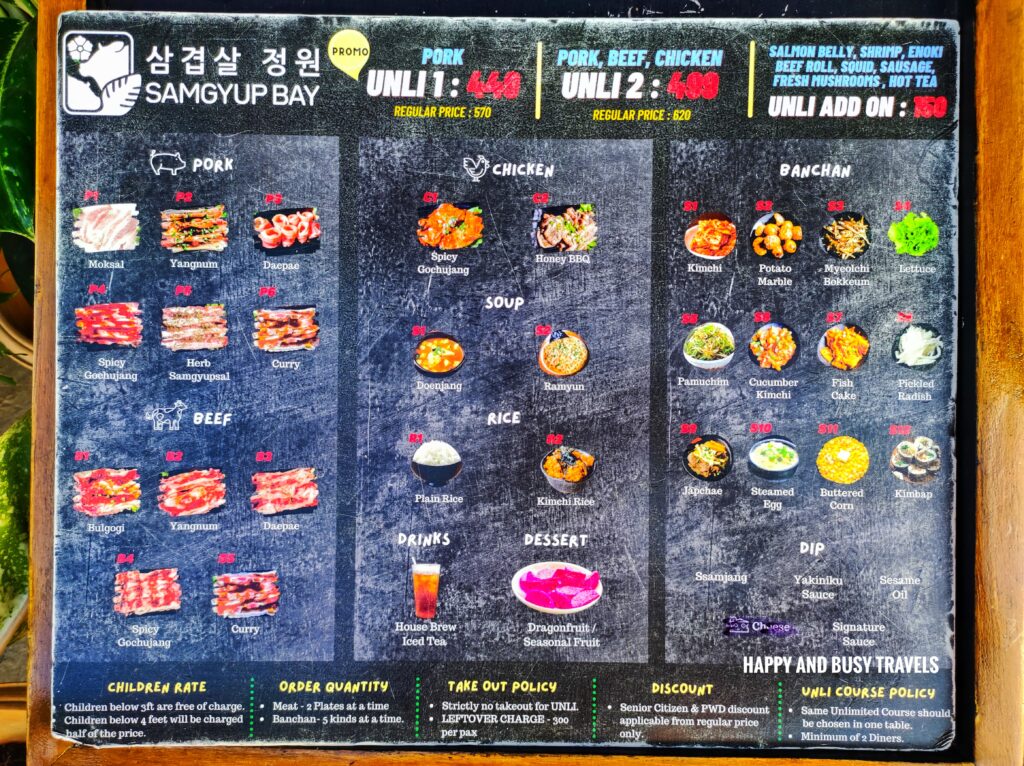 Happy and Busy's Smileys for Samgyup Bay
Overall, Ara and I enjoyed our dinner. Our experience made us get ready for our long trip the next day. When we come back to Puerto Princesa, we will definitely go back and dine here.
Food
Location
Ambiance
Value for money
Service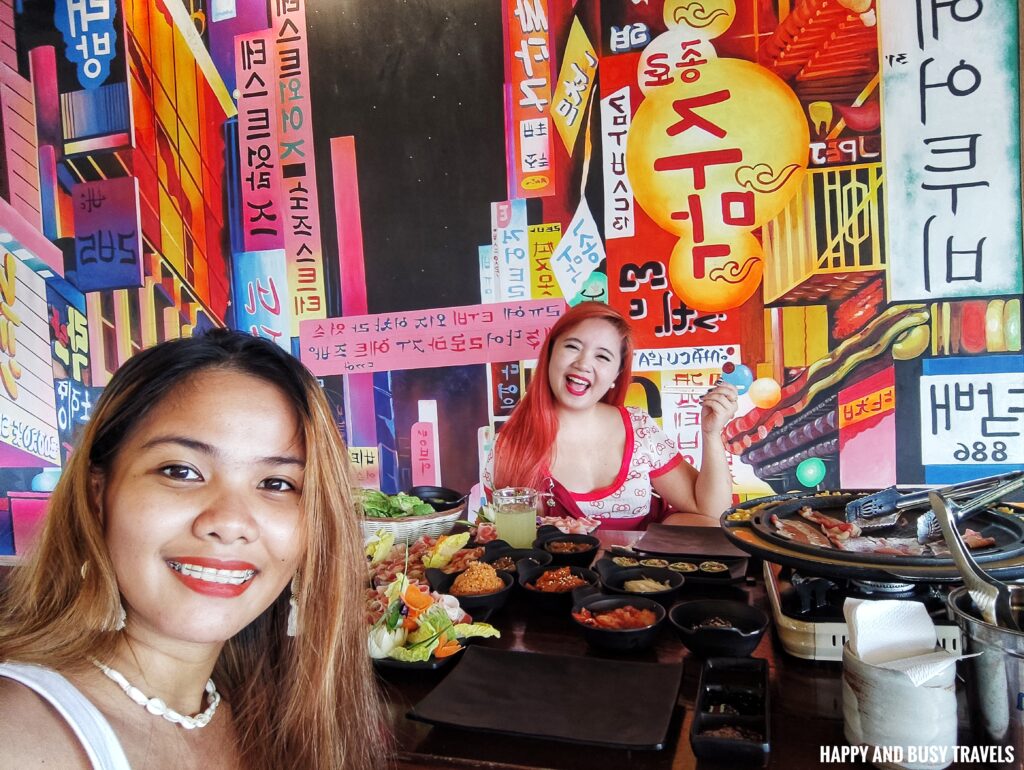 More exciting food and drinks reviews at https://happyandbusytravels.com/category/food-and-drinks/ so do not forget to check it out!
Like! Follow! Subscribe! to our social media accounts: