Meze Wrap Boracay
If you are craving Mediterranean food while in Boracay, you have to try and eat here at Meze Wrap in Station 2. Busy and I went here and tasted their bestsellers.
We were here while their restaurant is still under construction, but as of this writing, I heard that the construction is already done. There are three floors so there are more dining areas. We hope we can come back so we can take more pictures of the place.
Important Information
Facebook: Meze Wrap
Usual Operating Hours: 11 AM – 9 PM
Contact Number: 0919 005 6393
Email: [email protected]
Payment Options: Cash, Credit Card
Dining Options: Dine In, Take Out
Address: Main Road (After the lake, before Mini Stop), Station 2, Boracay Island, Malay, Aklan, Philippines
Google Maps Link: https://goo.gl/maps/
Inside Meze Wrap
When we went inside the restaurant, the lovely staff and the order counter greeted us.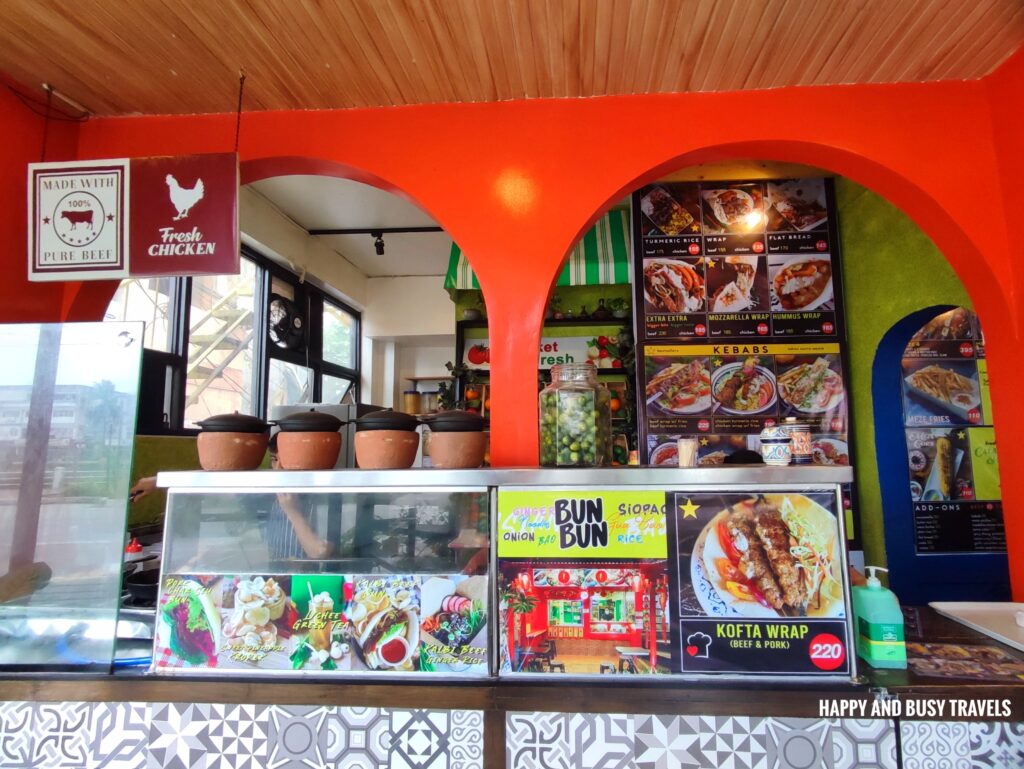 This is the area where you can dine if you are by yourself, or wait for your take-out.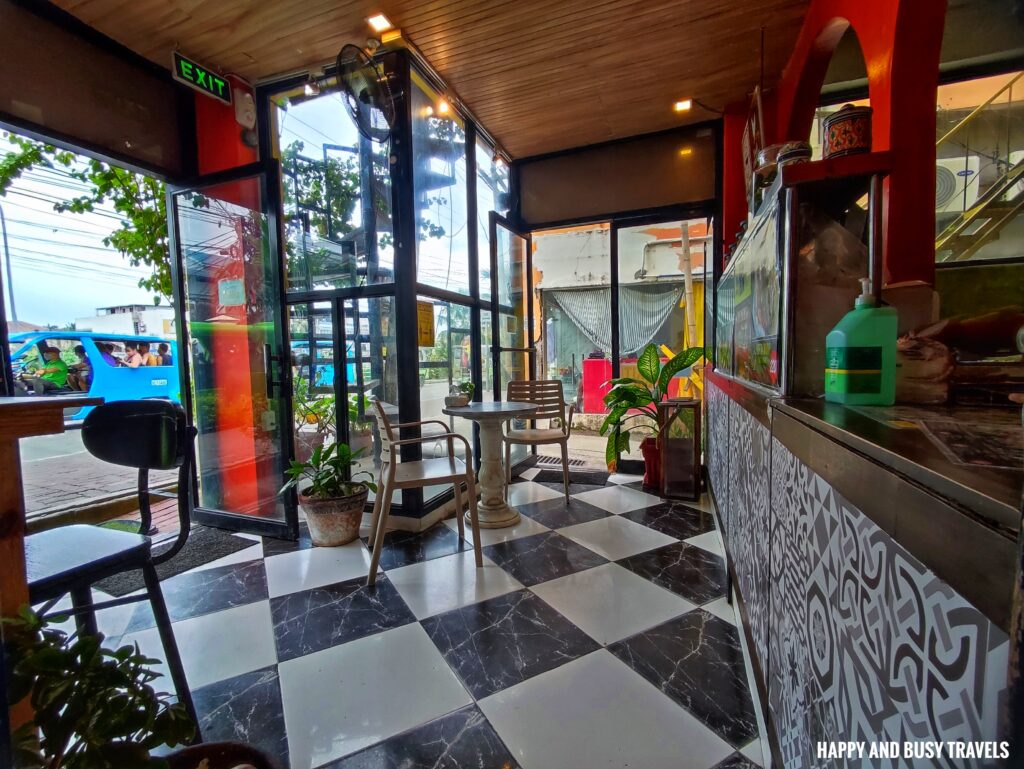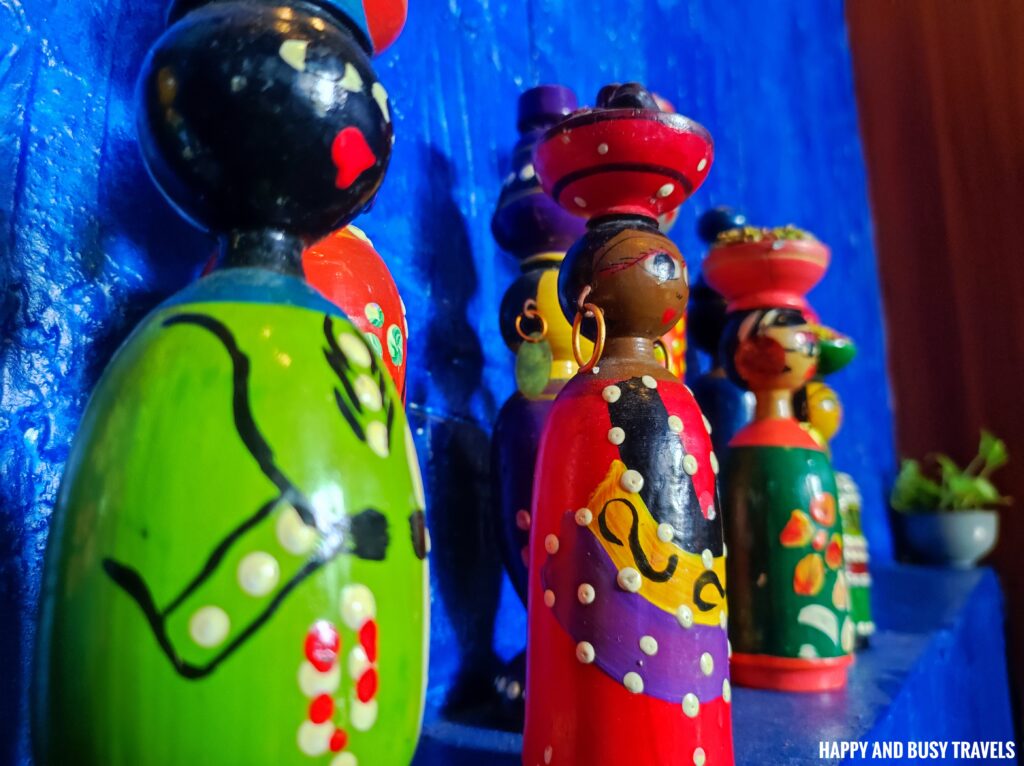 We went to the second floor and checked it out. It looks good here too, we love the plates on the wall.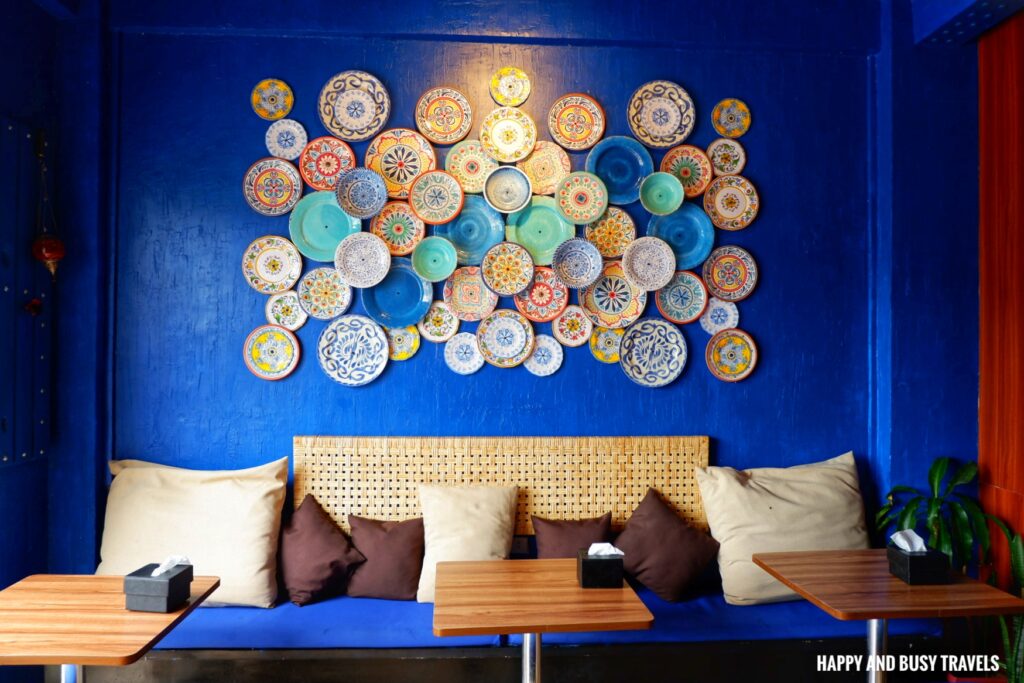 We have decided to eat here in the second floor because it looks good and has a balcony.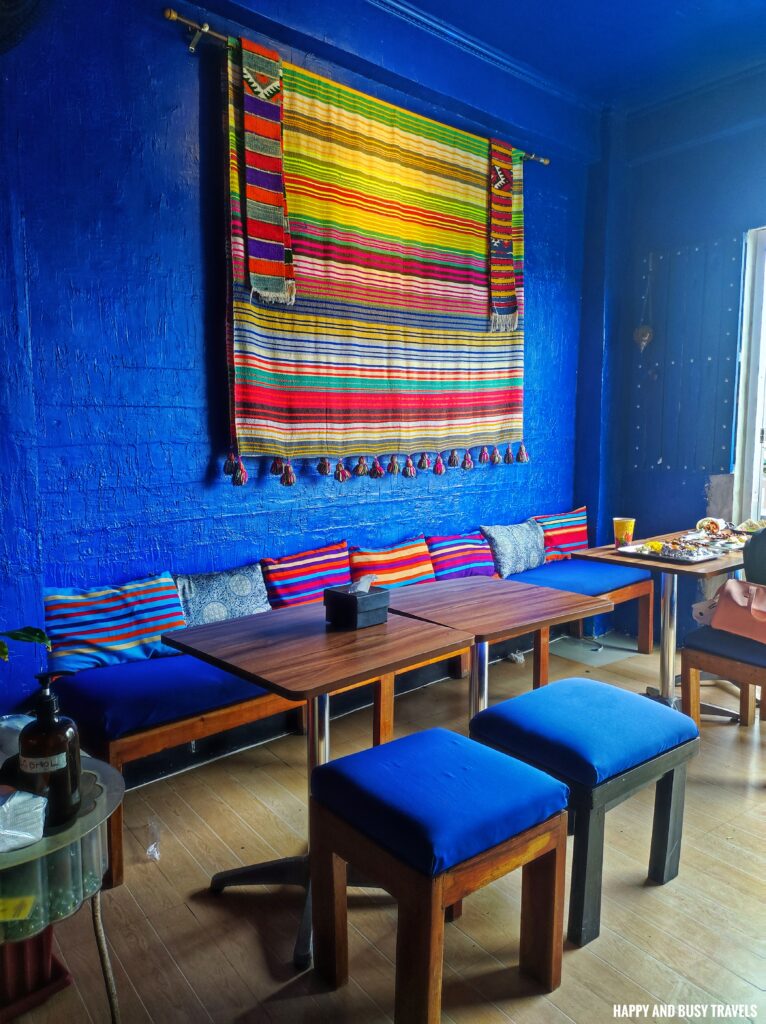 Meze Wrap's Bestsellers
After a few minutes, we received our orders and enjoyed every dish. Here are some of the dishes that we ordered which are also their bestsellers.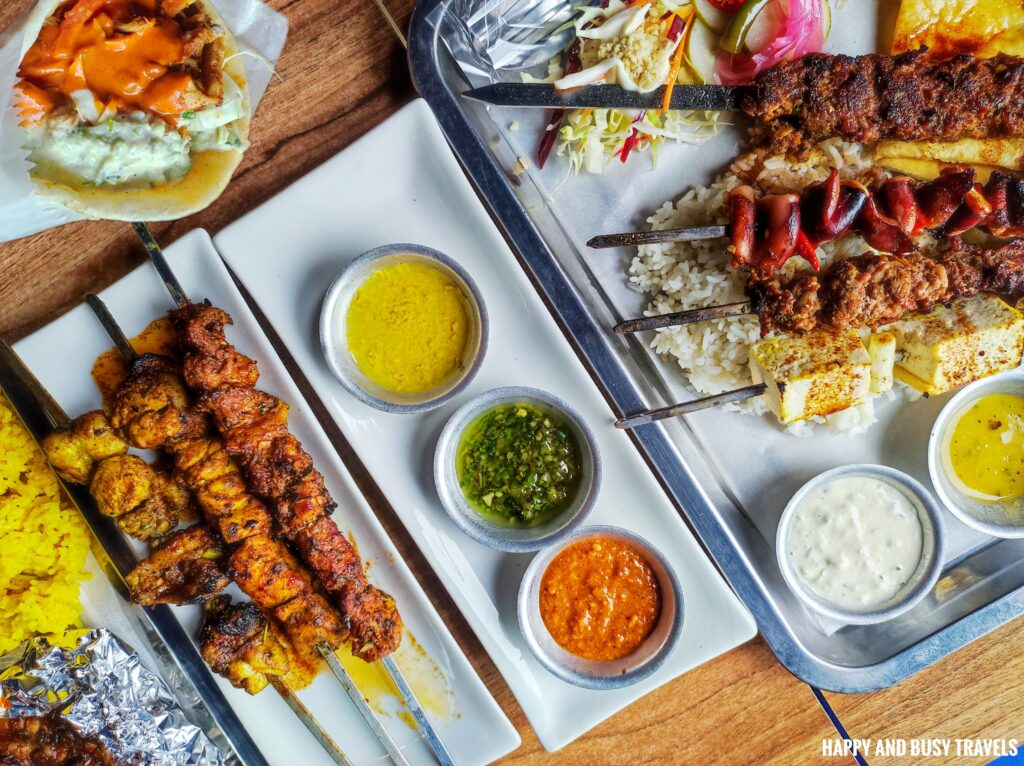 Meze Fries
Everybody loves french fries, that's why I think you will like their French Fries too. It is crispy on the outside, but soft on the inside, plus the flavor is kinda different.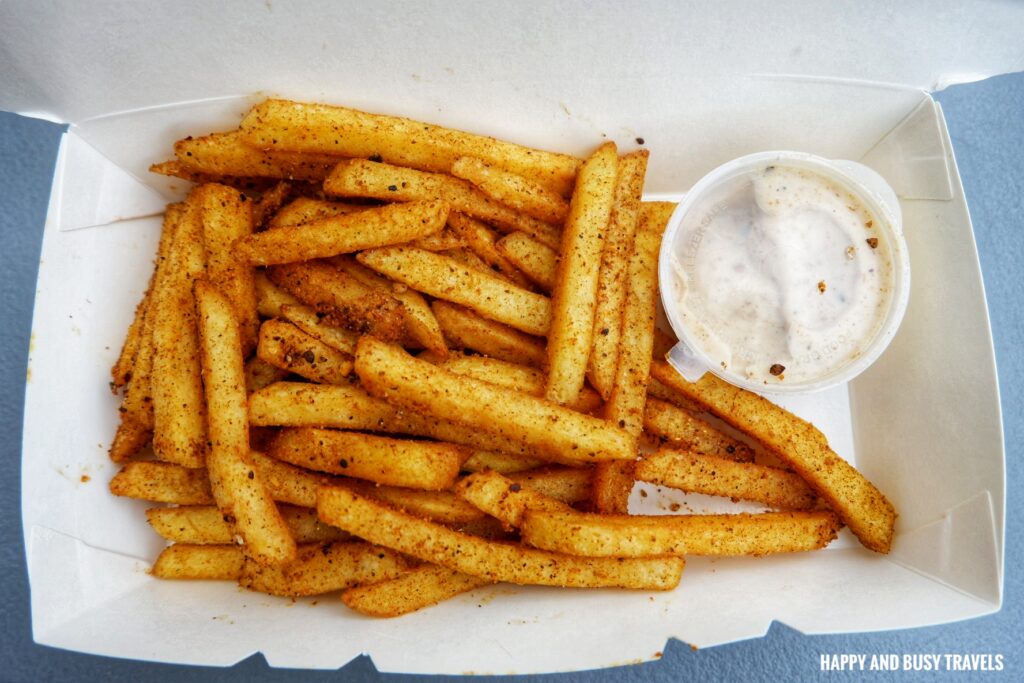 The powder used has a Mediterranean flavor, which I can't tell what spice is it Haha. Anyway, the most important is it tastes good.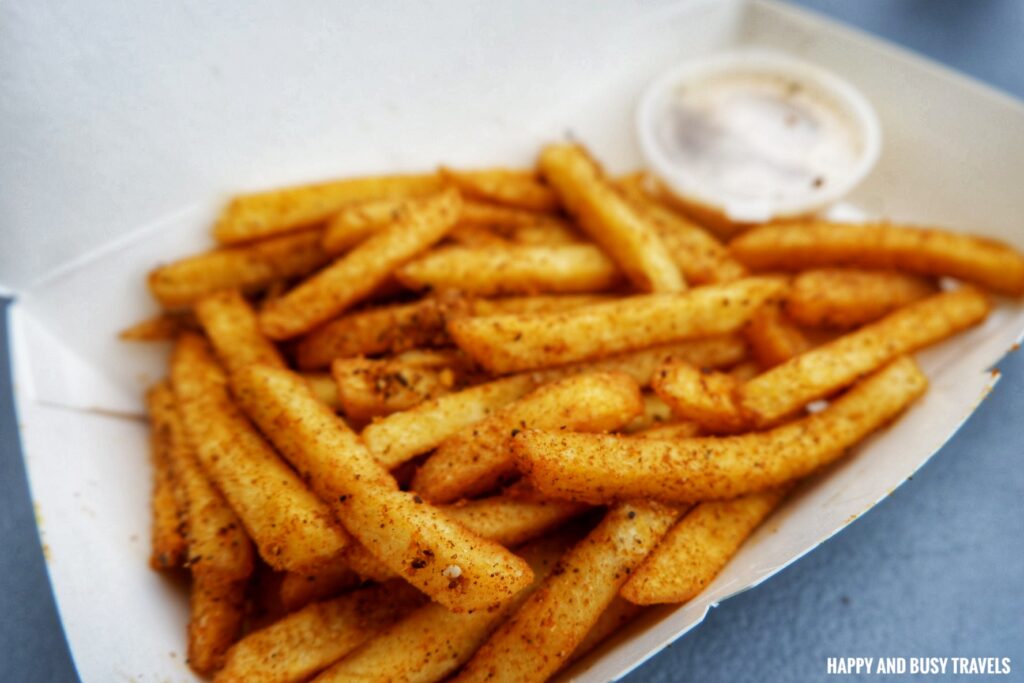 Calamansi Iced Tea
Who remembers Wendy's Iced Tea? This one tasted a little bit like that too, oh yes delicious and very refreshing!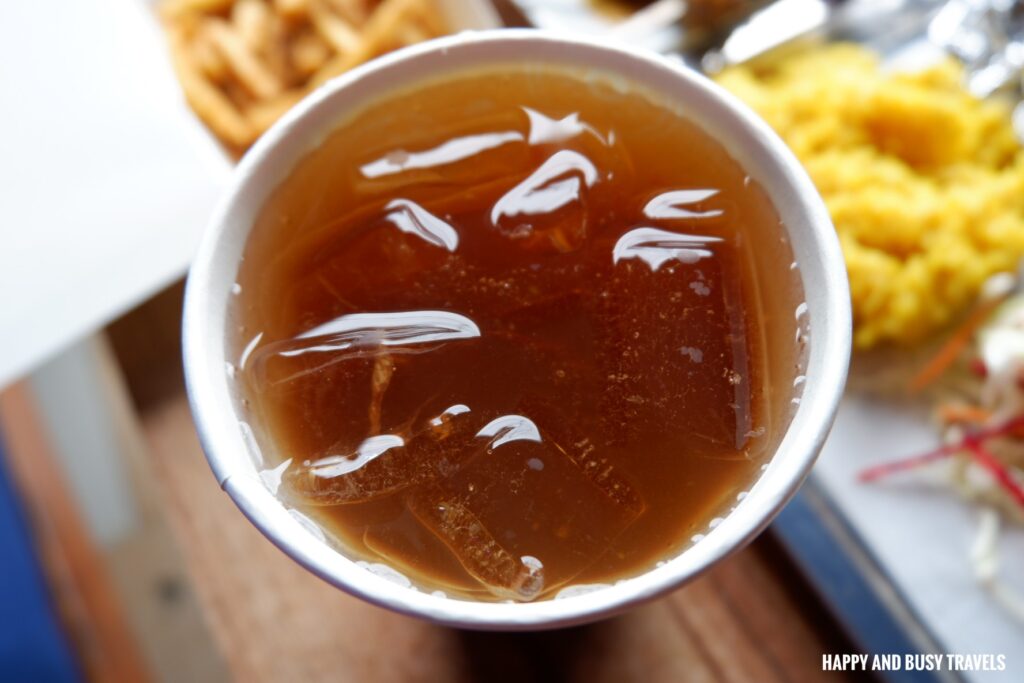 Hummus Flatbread
This is one of Busy's favorite Mediterranean food, so when we saw this one he was excited.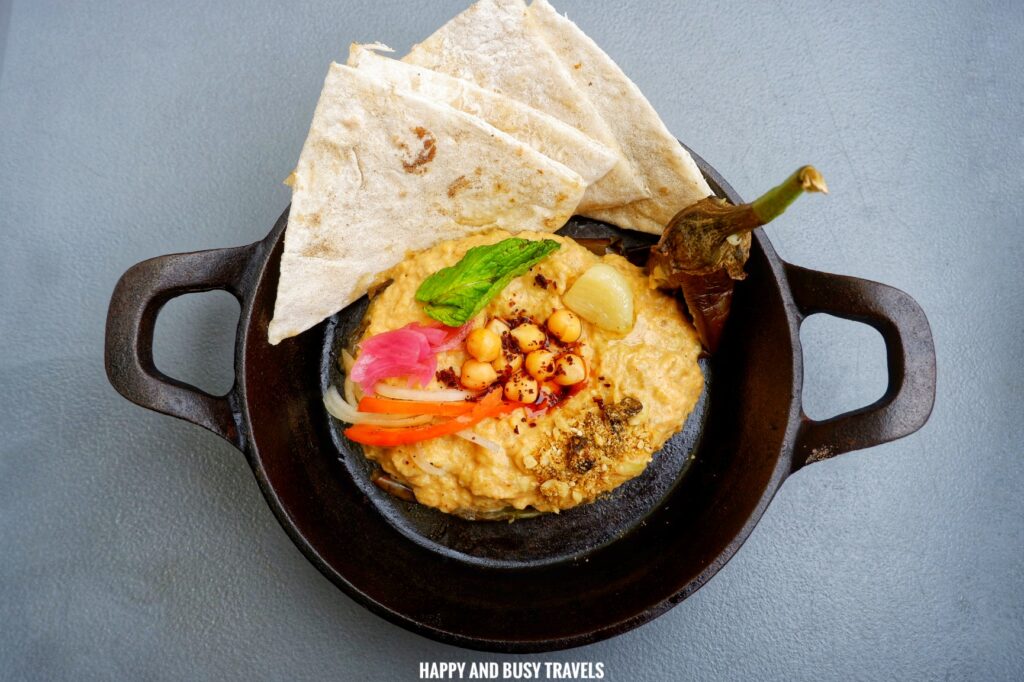 Of course, this one tasted good.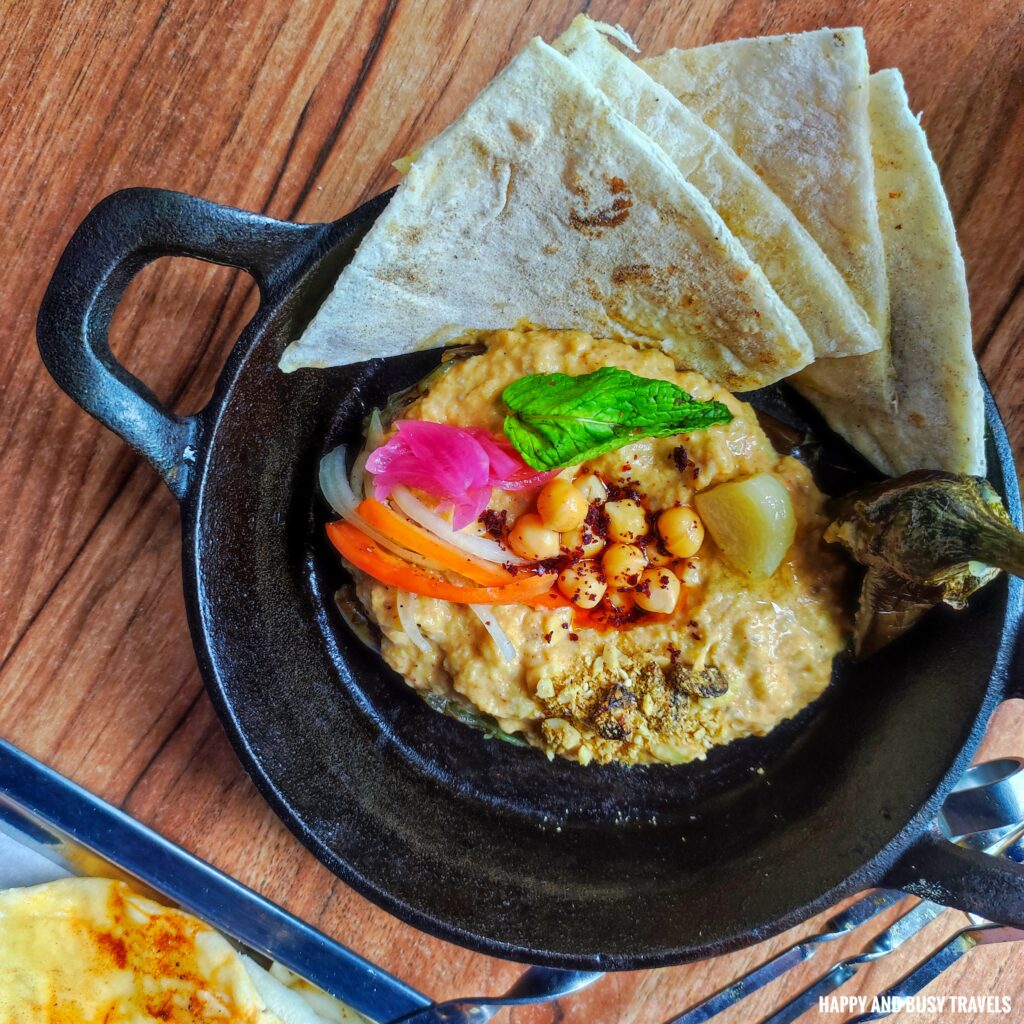 Grilled Pork Belly
Here comes my favorite! Grilled Pork Belly! Oh my while writing this one I am also craving one! When I come back to Boracay I will surely order one again.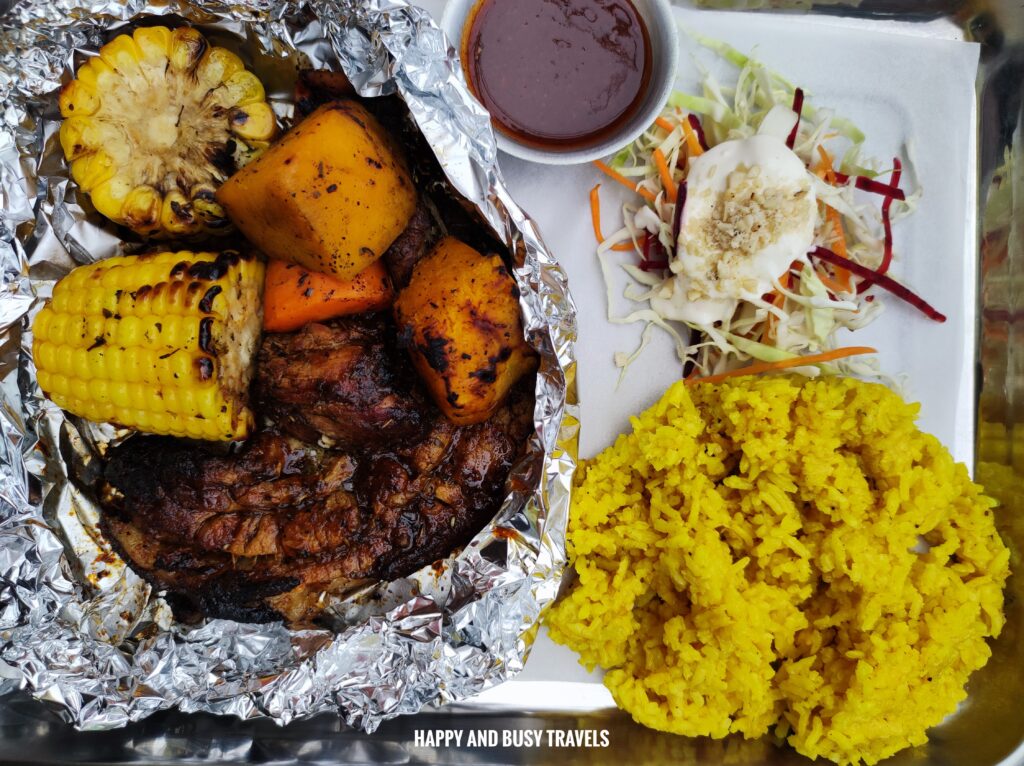 This tender Pork belly is grilled to perfection with the perfect taste of BBQ. I do not even have to use a knife because every time I poke it with my fork, it tears apart already. This dish can be shared by two people, but if you eat a lot, one serving is enough to fill your belly. 😉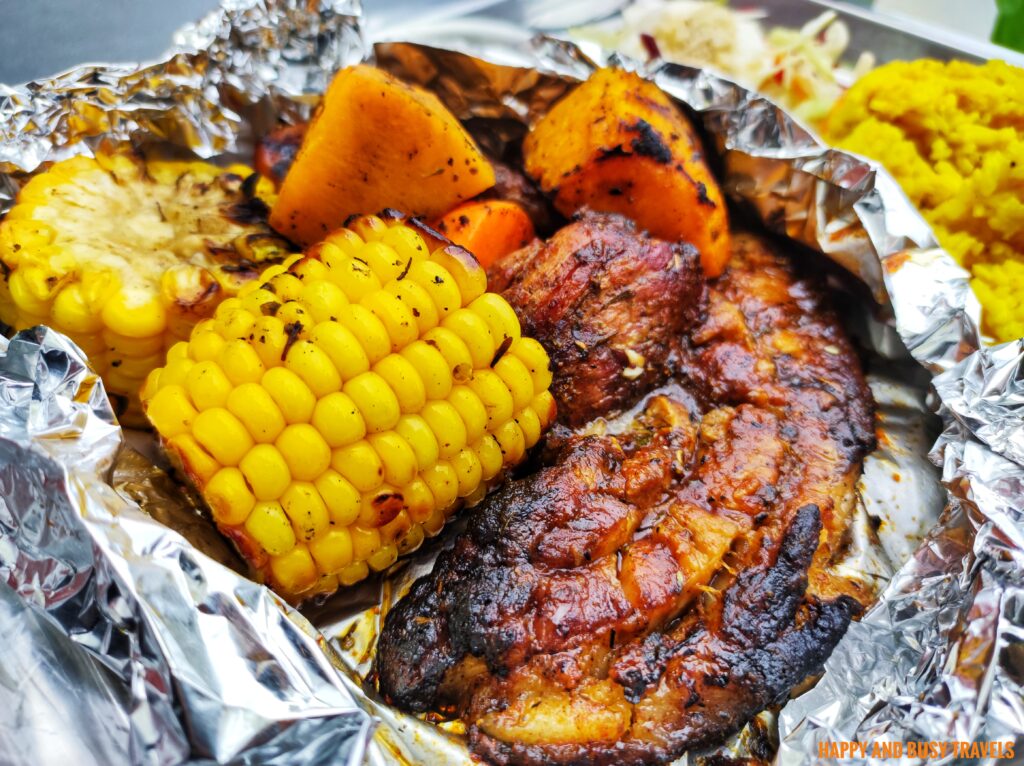 Beef/Chicken Wrap
Of course, this is a restaurant whose name has a "wrap" so here is a wrap! Haha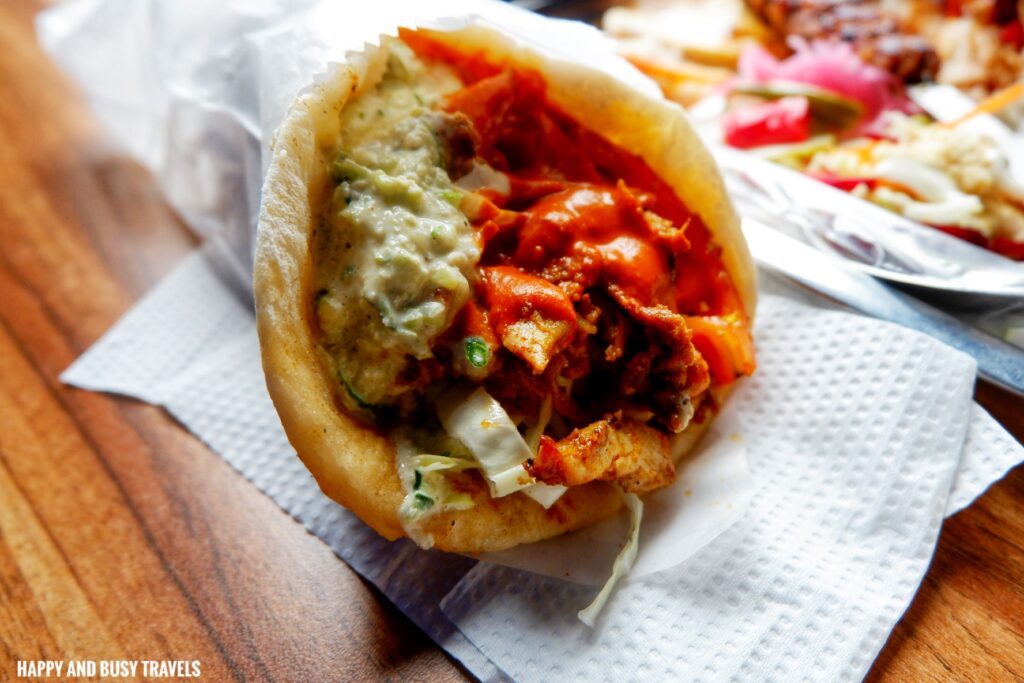 I love the wrap because it has a generous amount of delicious meat inside. This can be an easy snack, or a meal already.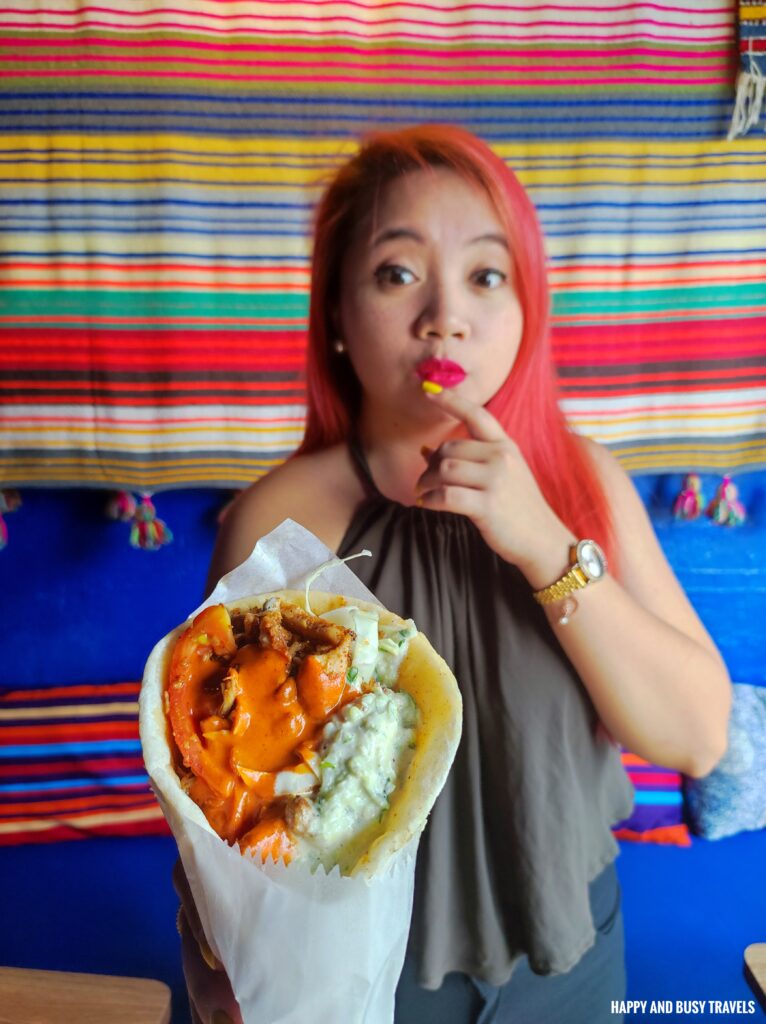 Also, it does not spoil quickly, you wanna know how I know? Haha, We actually didn't finish everything from our visit, so we took it on our way home. I even ate it on the airplane while we were stuck in Clark Airport and it still tastes so good!
Kebabs
Here is the highlight dish of the restaurant, the Kebabs. You can choose between Beef, Squid, Chicken, Kofta, Tofu, and Pork.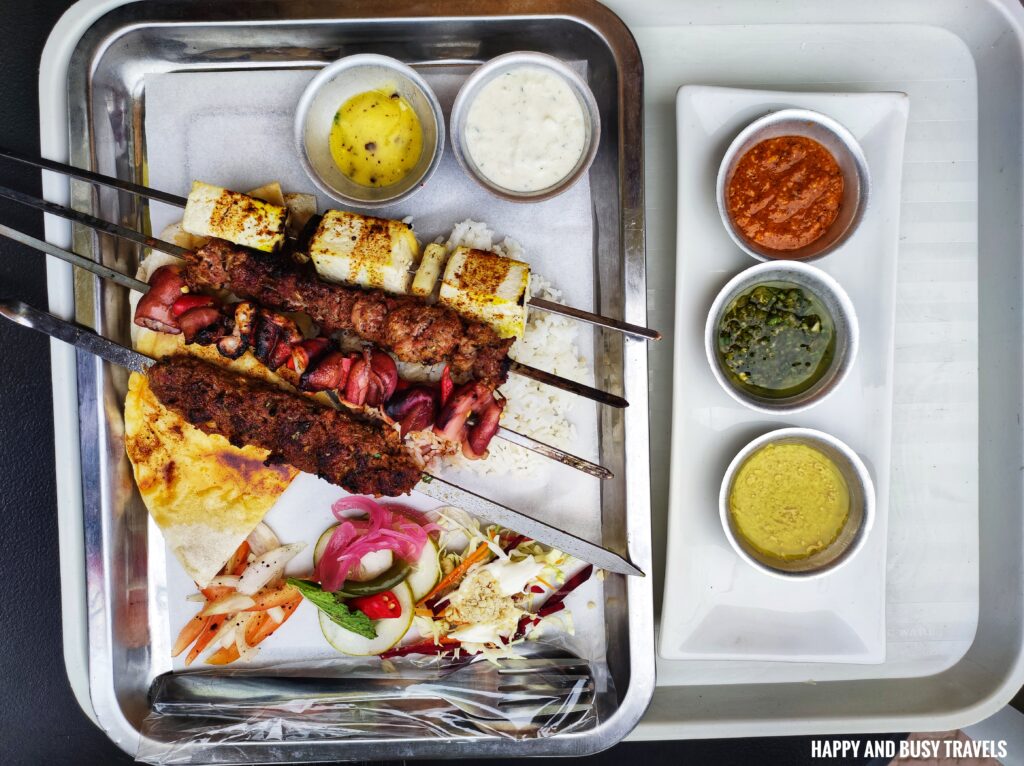 I love all of their Kebabs, everything tastes good and is cooked properly.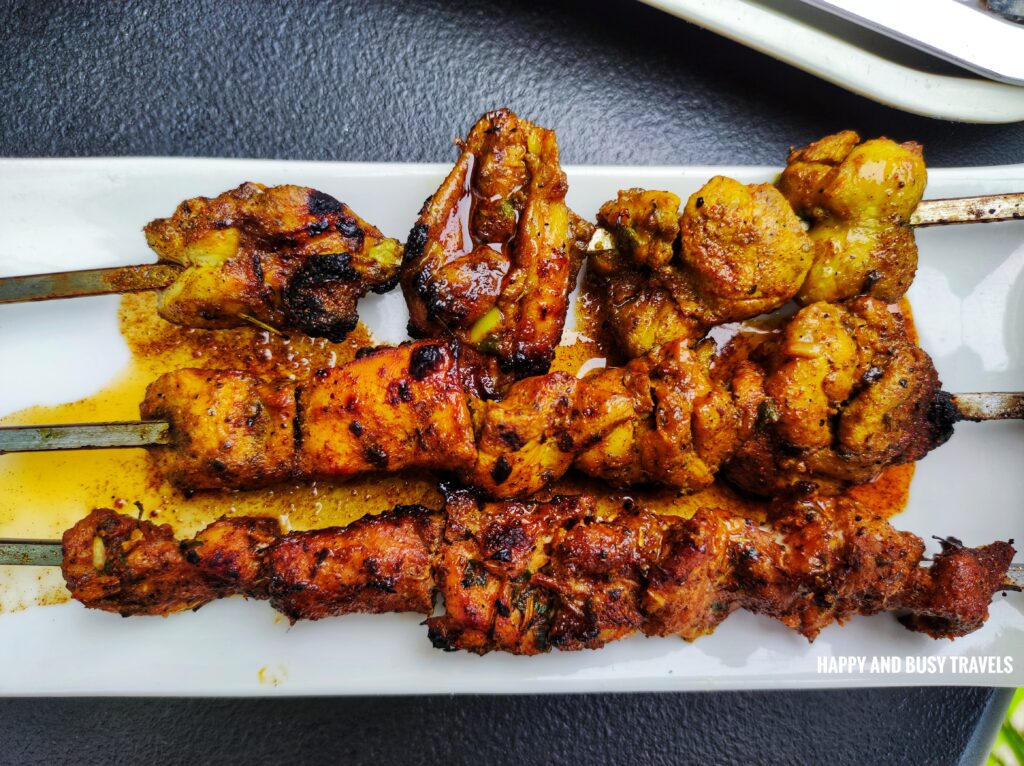 Menu of Meze Wrap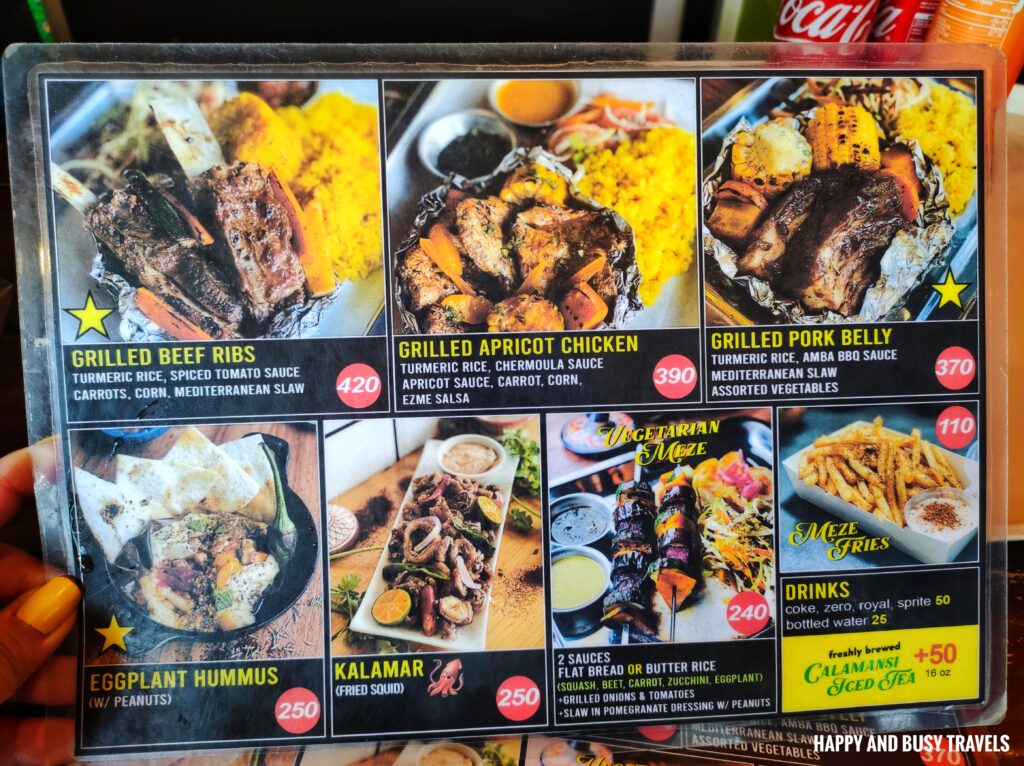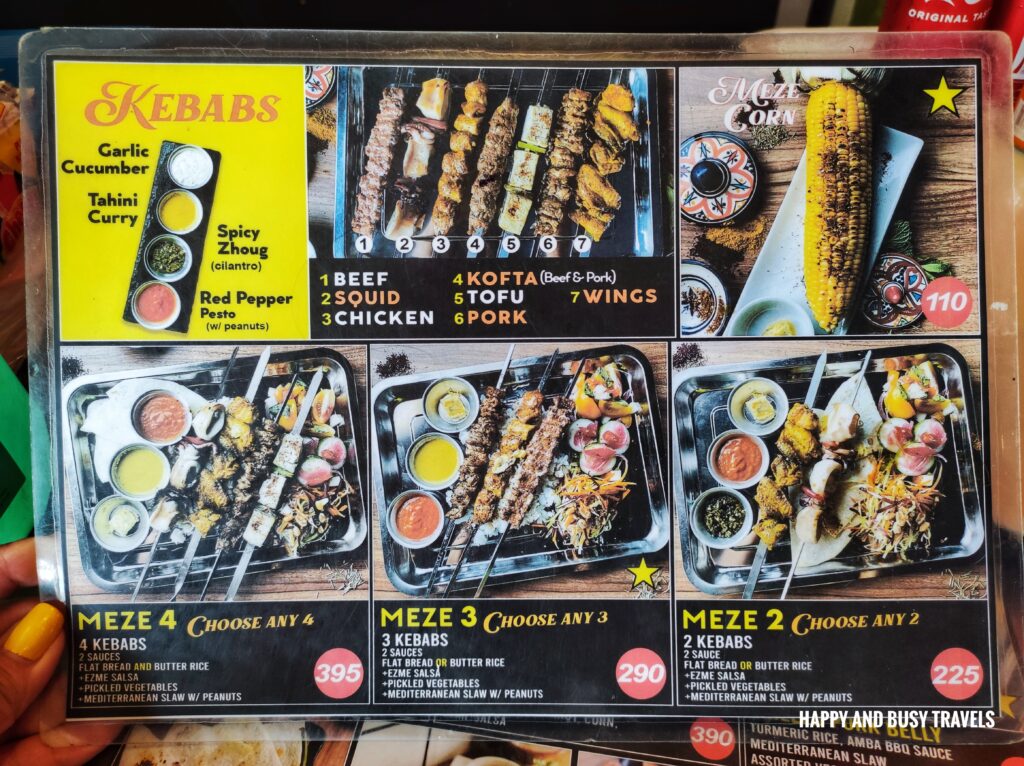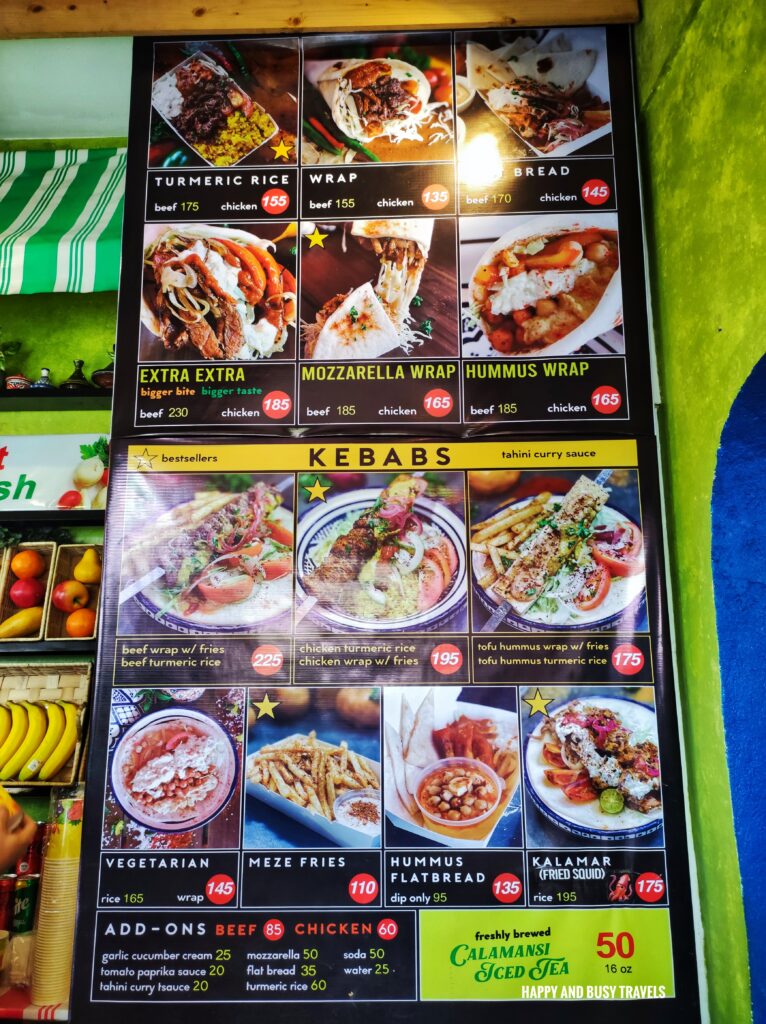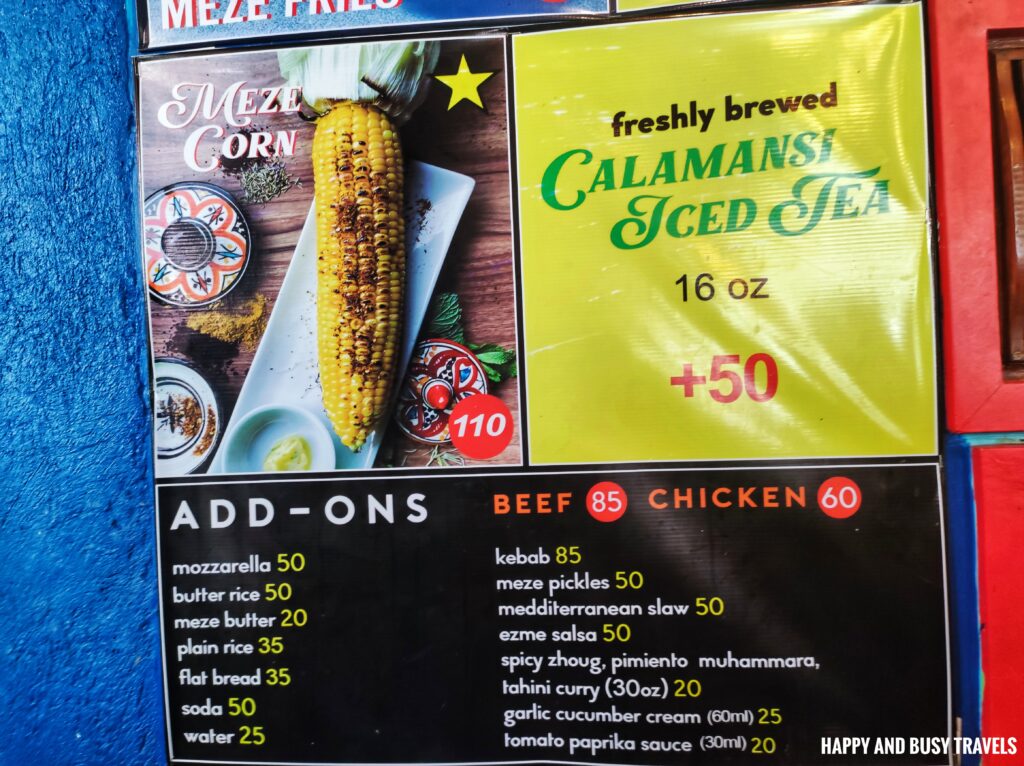 More Pictures from our Meze Wrap Visit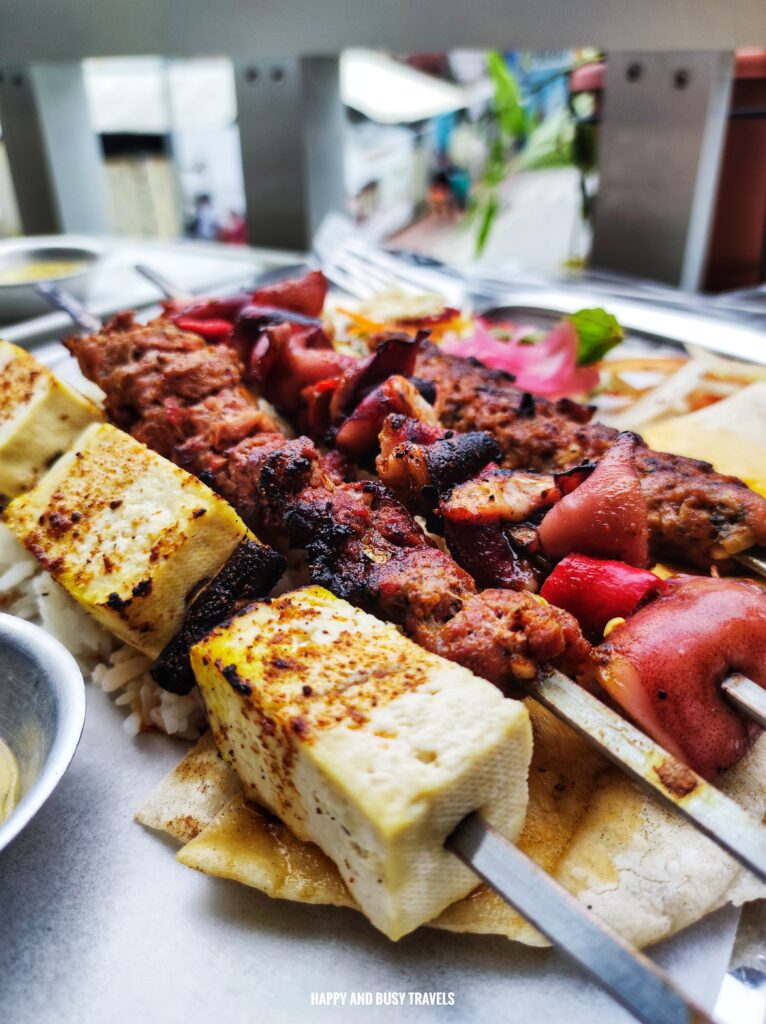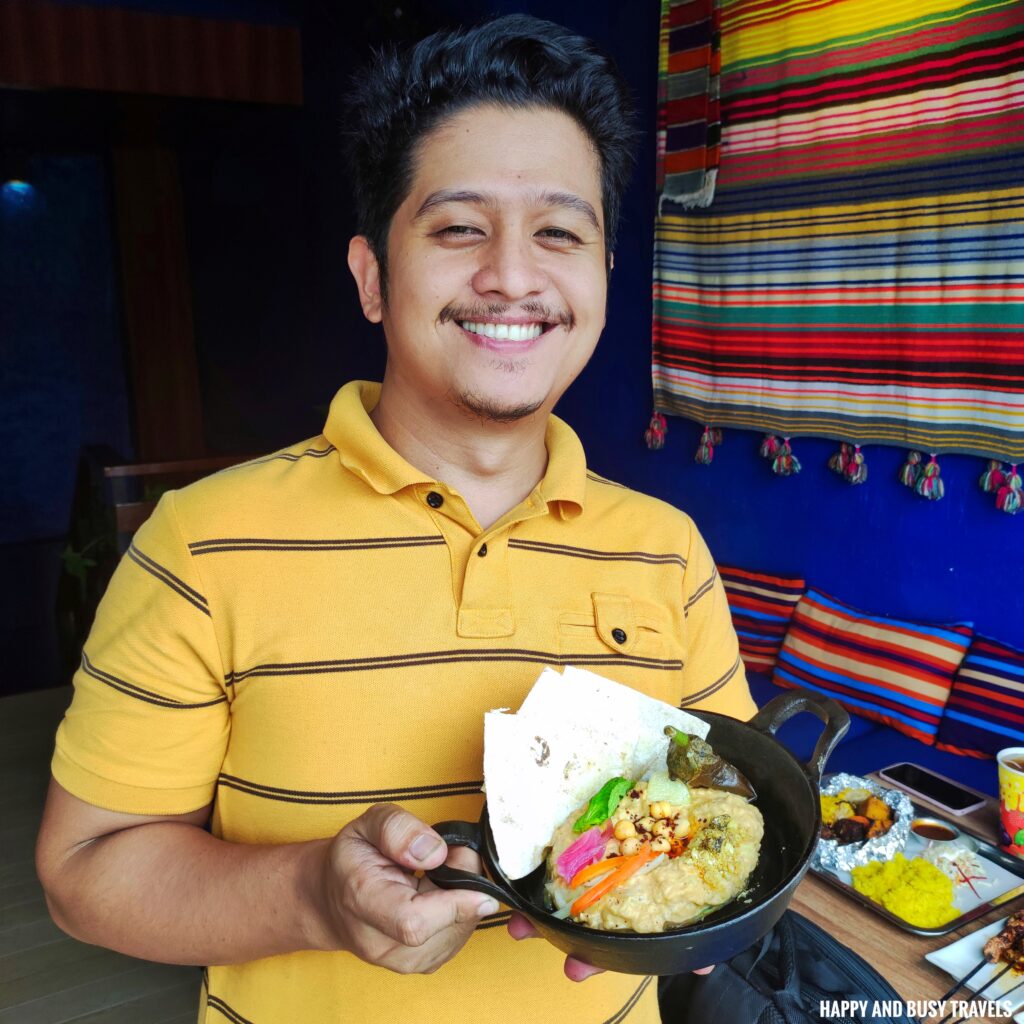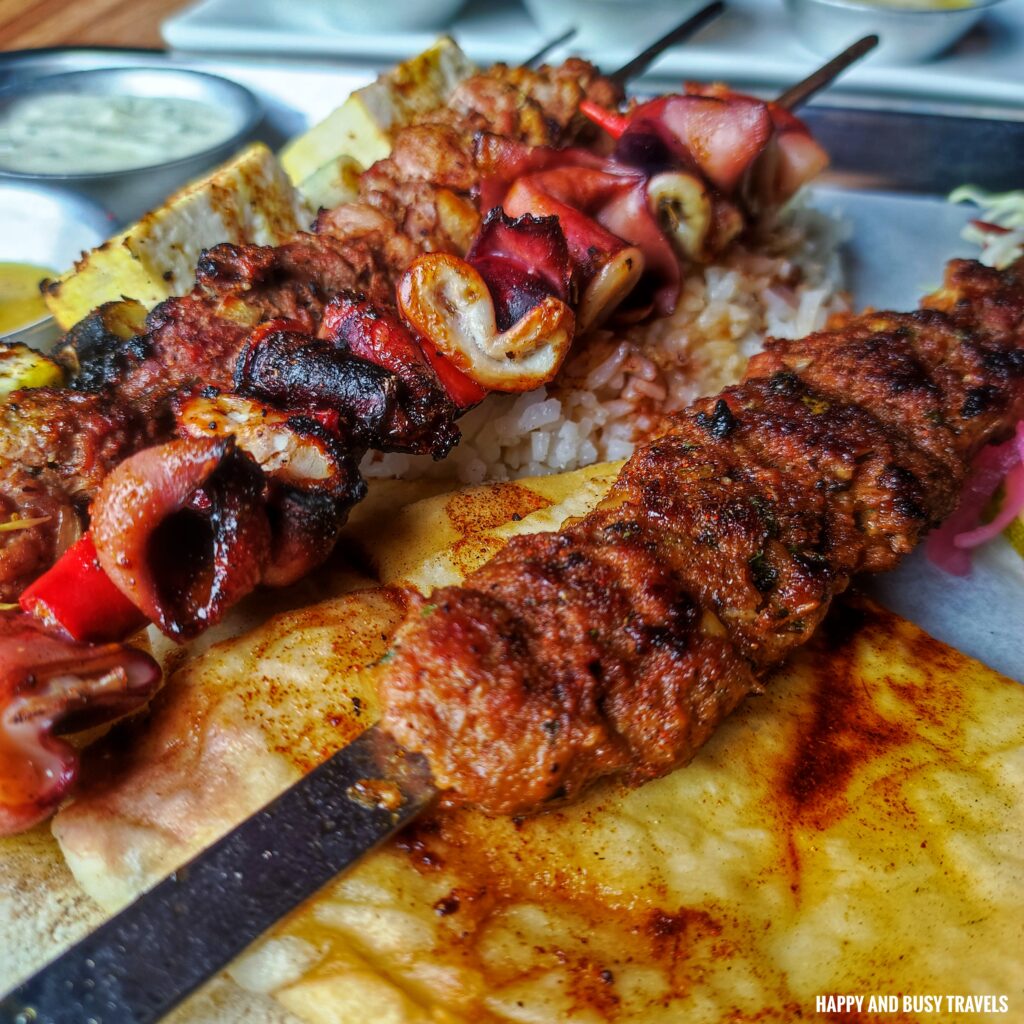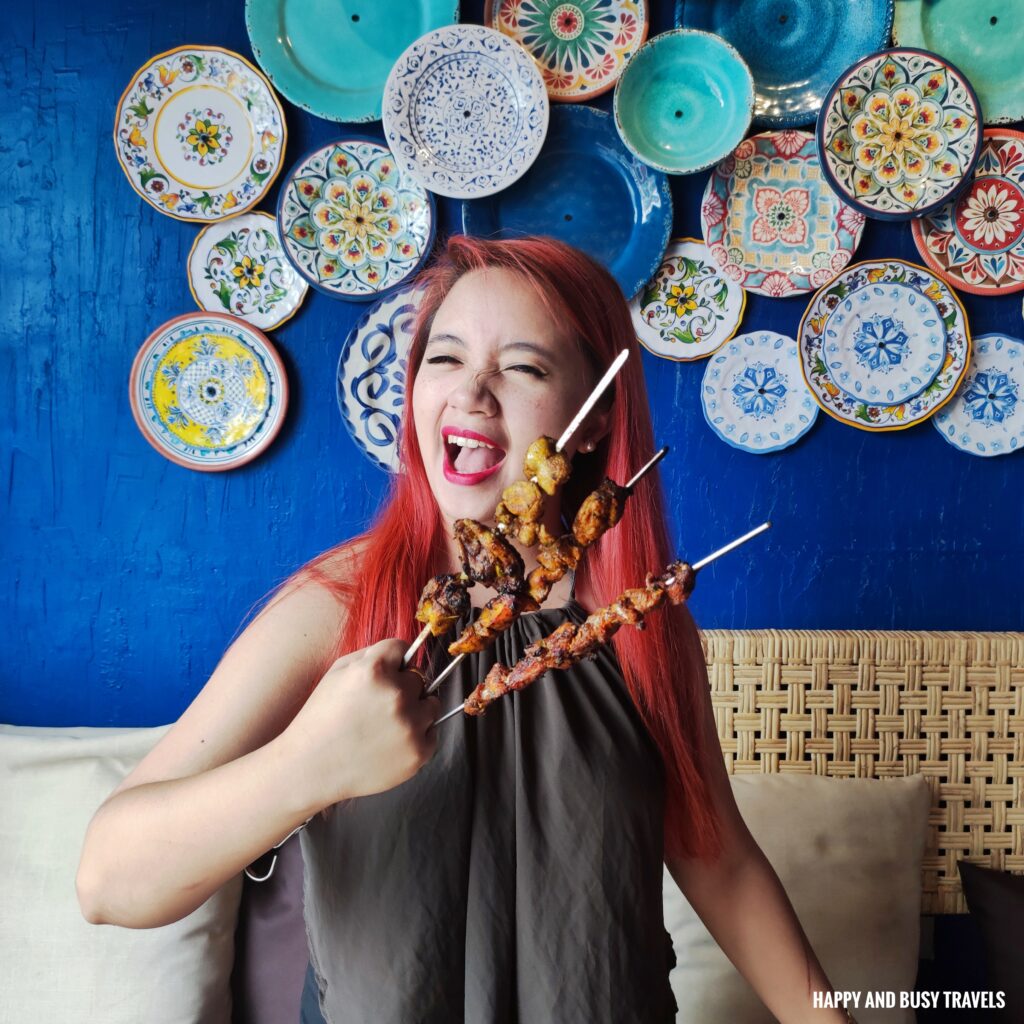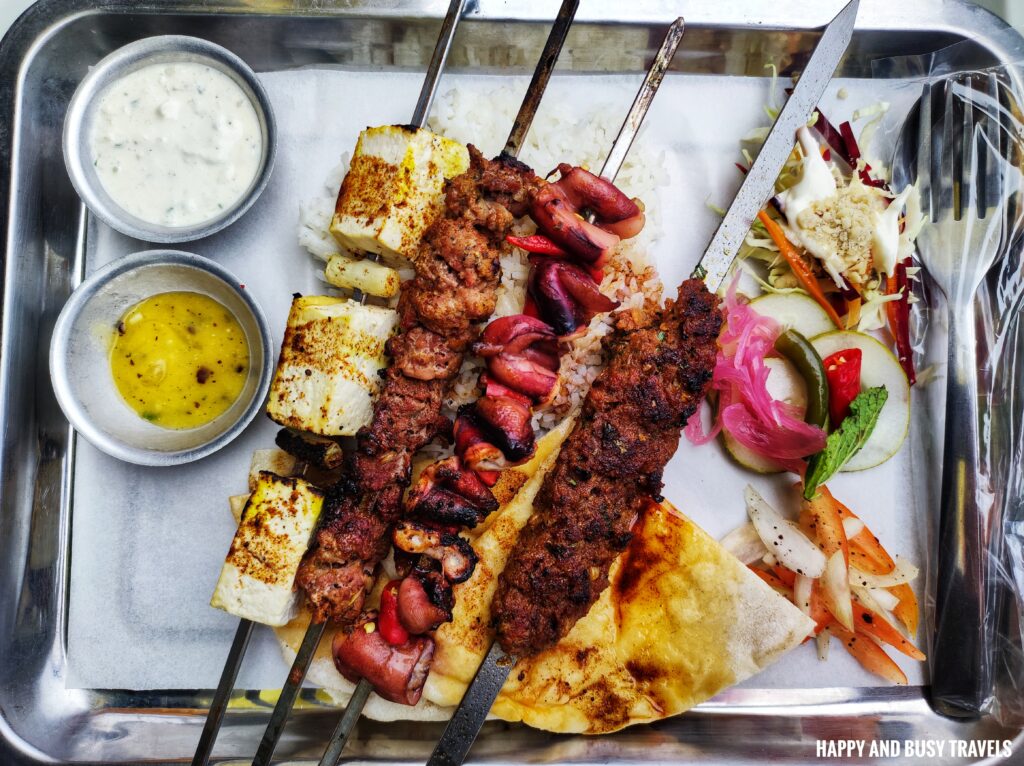 Happy and Busy's Smileys for Meze Wrap
Overall, everything is mezewrap! Haha, You have to read that as "masarap" as in "delicious" in English. Plus, they are still improving their store, which means there will be more greatness in the next few months.
Food
Location
Ambiance
Value for money
Service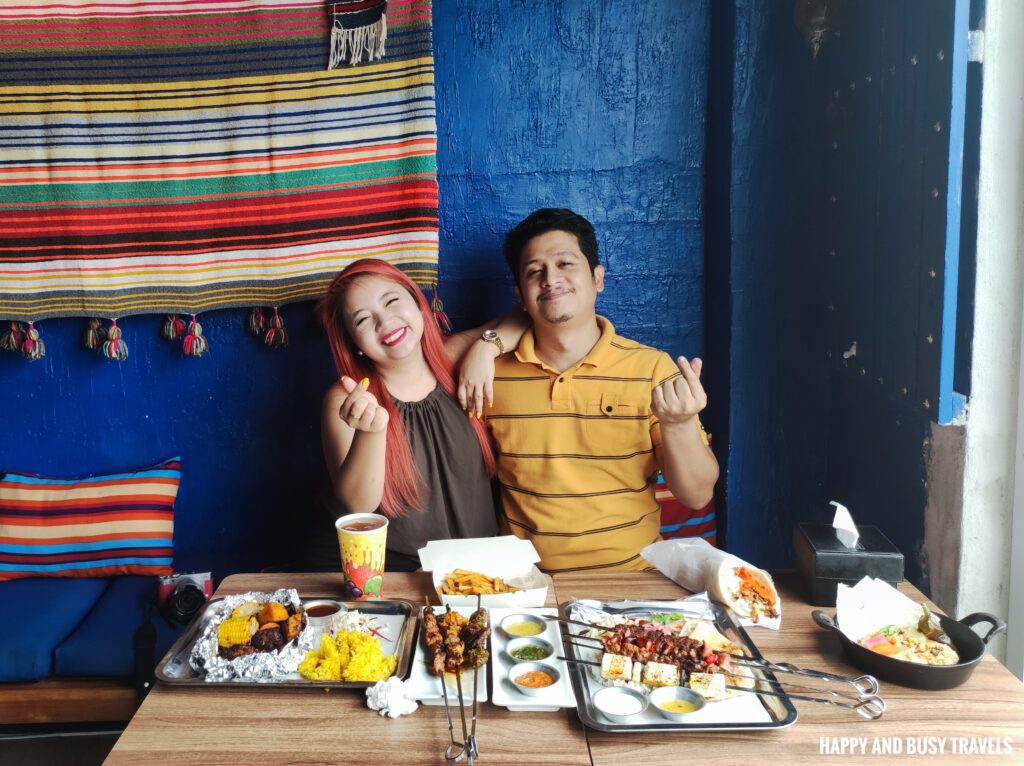 More exciting food and drinks reviews at https://happyandbusytravels.com/category/food-and-drinks/ so do not forget to check it out!
Like! Follow! Subscribe! to our social media accounts: