Dining at Le Soleil de Boracay
Dining at Le Soleil de Boracay is one of the main reasons why I stayed there because aside from the awesome facilities, I heard that their food is outstanding.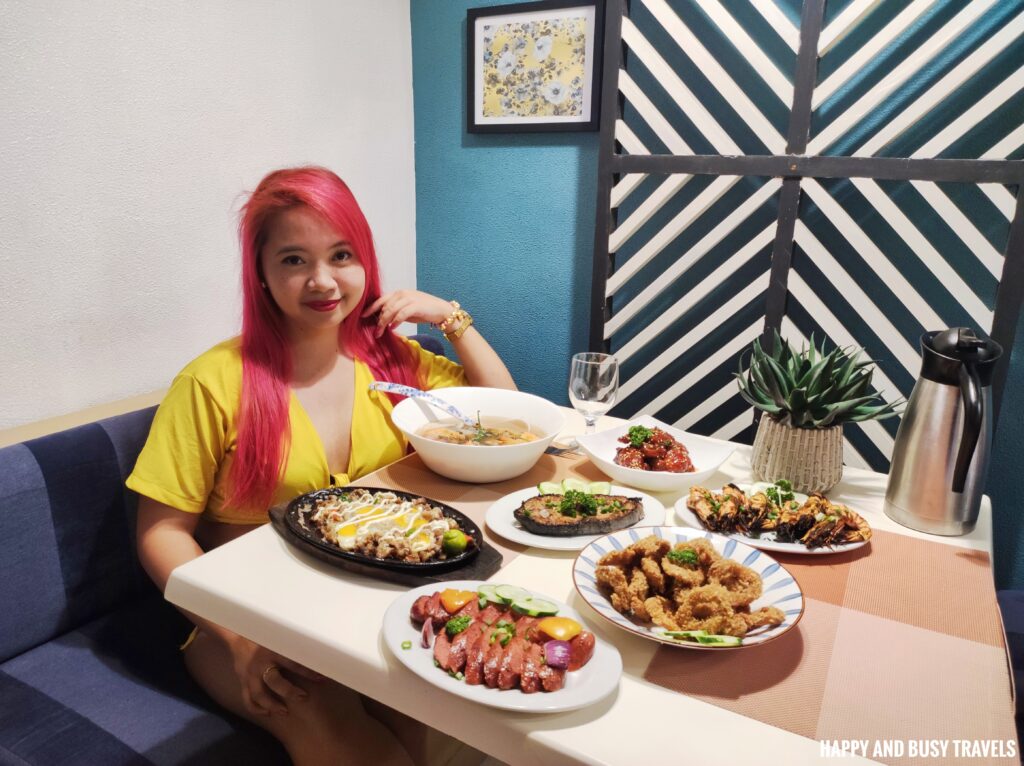 Important Information
Facebook page: Le Soleil de Boracay
Phone numbers: +63 02 7759-9811 / 7759-9888 loc 1878
Cellphone numbers: 0969 295 5389 / 0963 035 9590
Email address: [email protected]
Check-in at 2 PM, Check-out is 12 PM
Address: Station 2, Boracay Island, Malay Aklan, Philippines
Google Maps Link: https://goo.gl/maps/
Inside the Restaurant of Le Soleil de Boracay
Le Soleil de Boracay is situated along the shores of Boracay Island, so you'll have a good beachfront dining experience.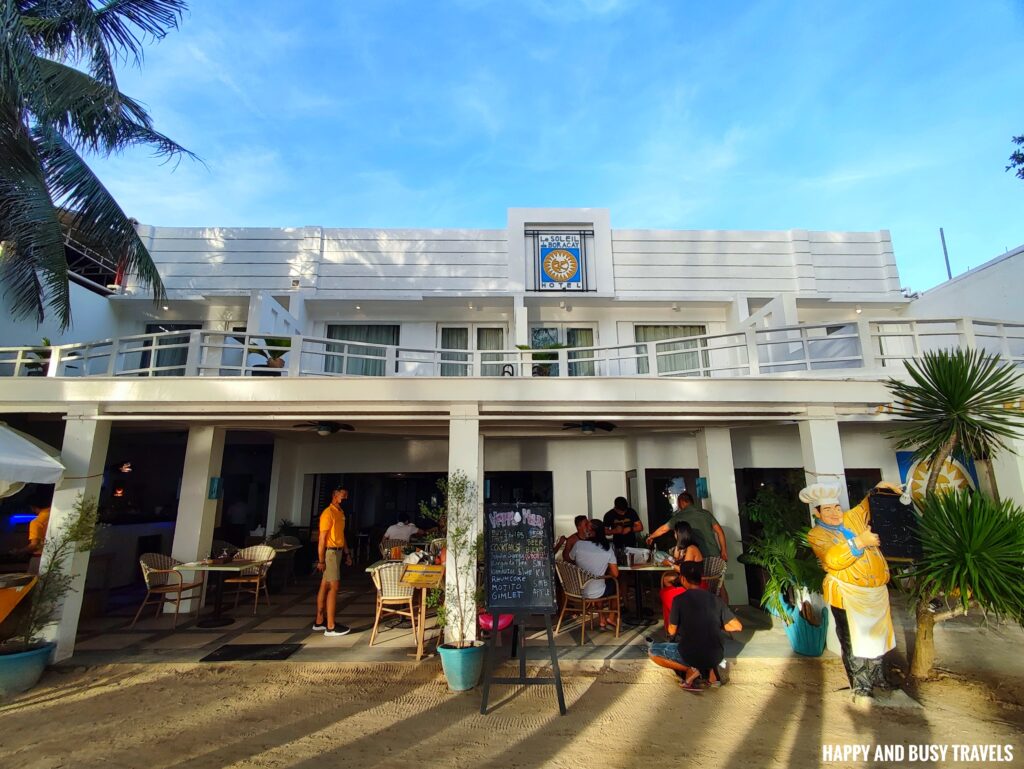 Here is the interior, it looks nice and there is proper ventilation, which is needed specially during the pandemic.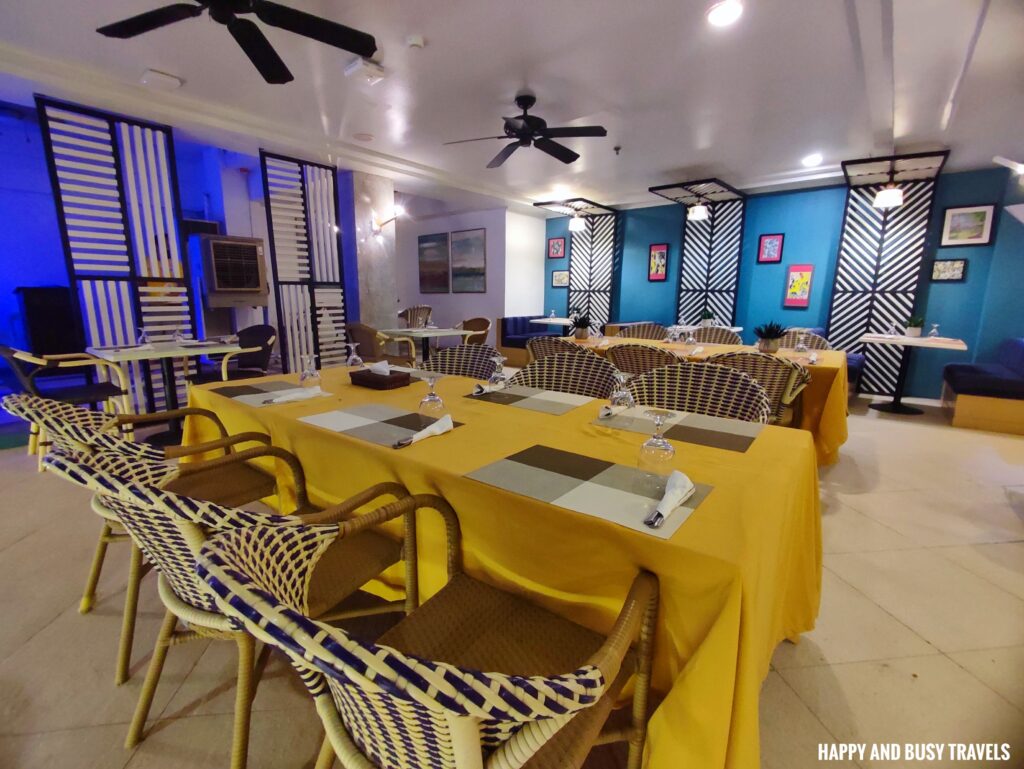 They even have a bar so you can have a night out with friends here.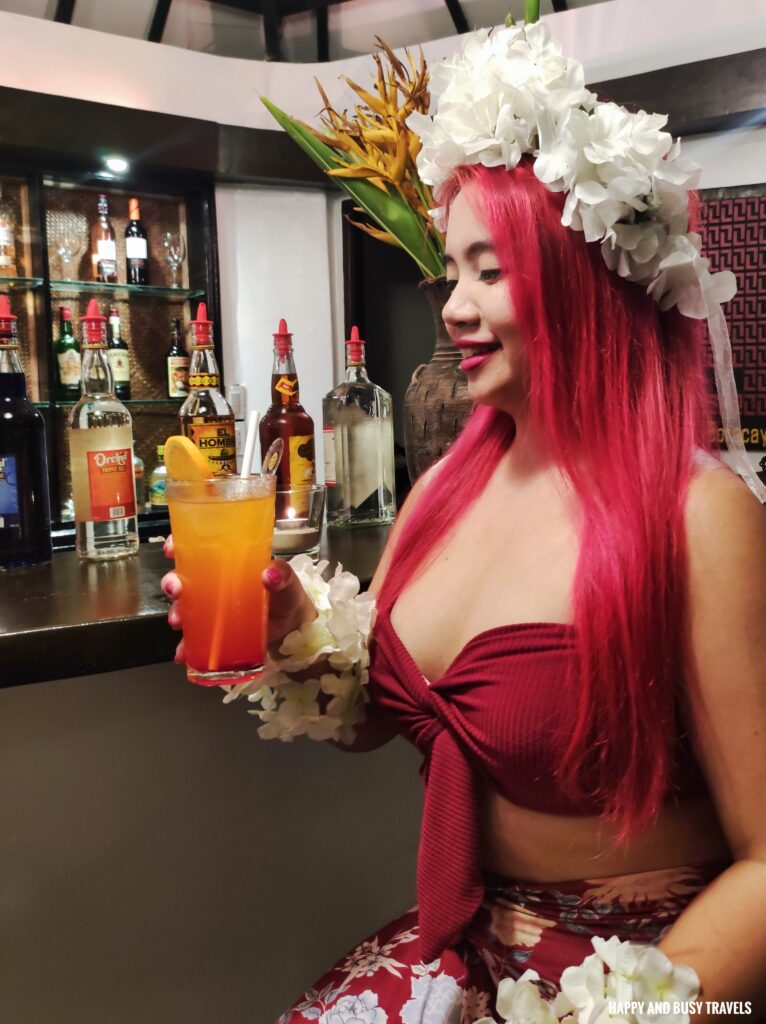 Their table setting is the usual, but you can request for a nicer table setting for your reservation.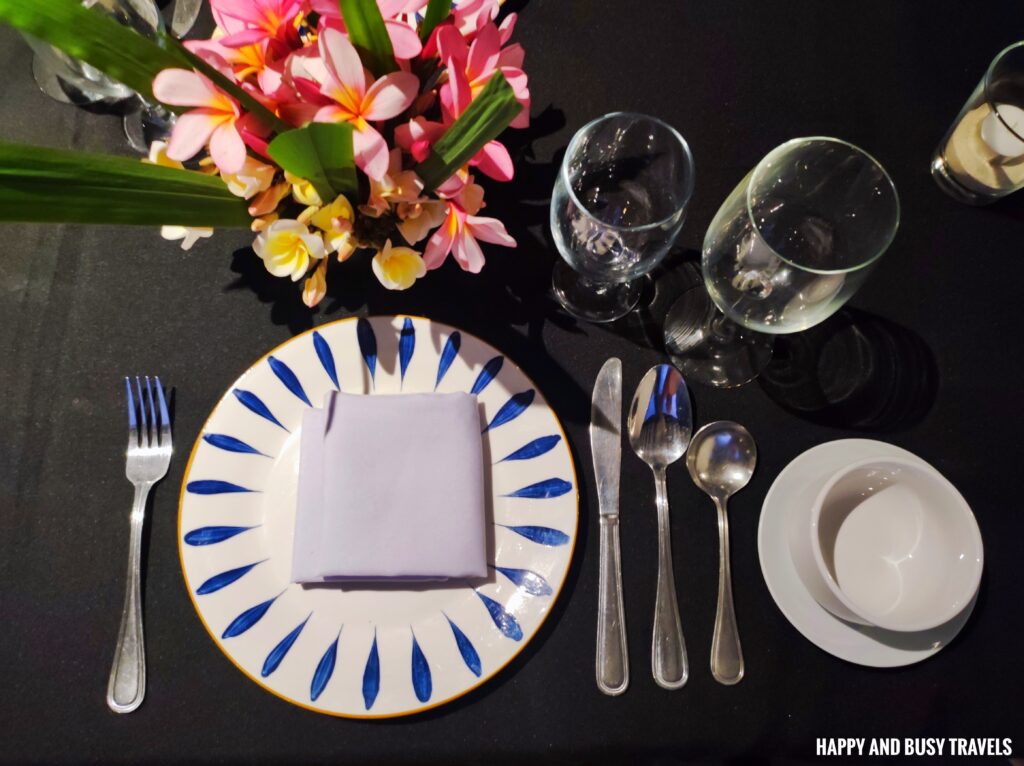 Dishes from our Dining Experience at Le Soleil de Boracay
We stayed here so we experienced their breakfast and dinner.
Breakfast
Each breakfast comes with coffee, tea, or juice.
French Toast
I ordered French Toast for all of my breakfast here in the resort. Why? Just look at the picture below, it is served together with Bacon, Ham, and two Eggs. Yum!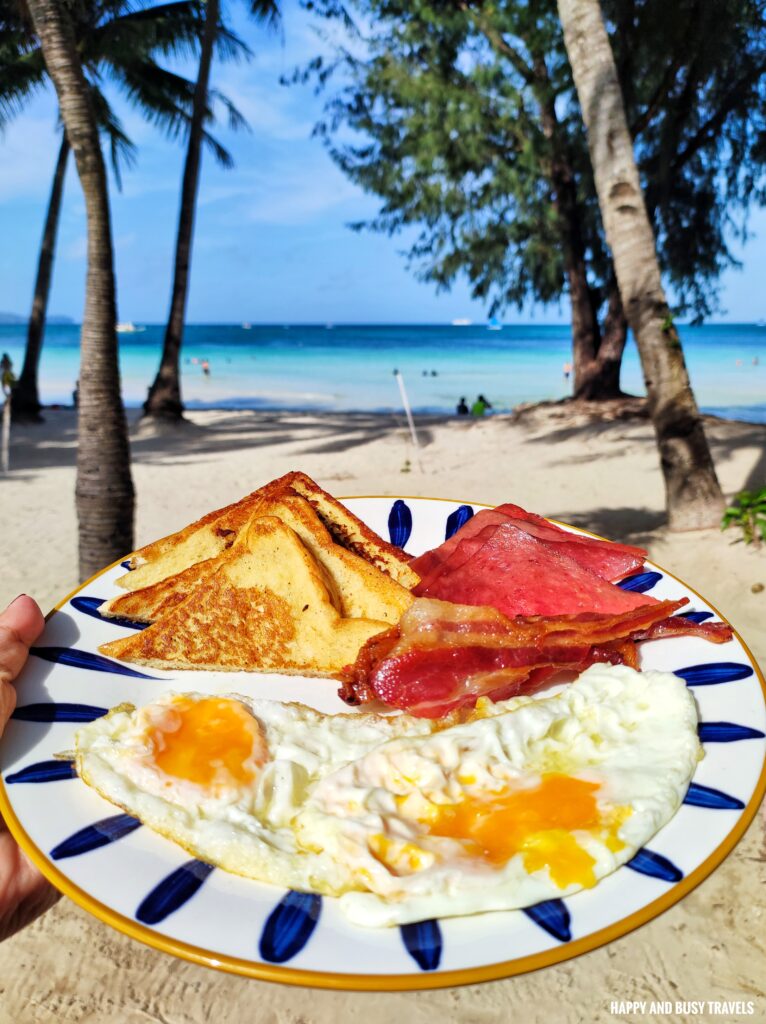 Pancake Tower
This breakfast is made out of four pieces of Pancake and served with Maple Syrup, and an Egg.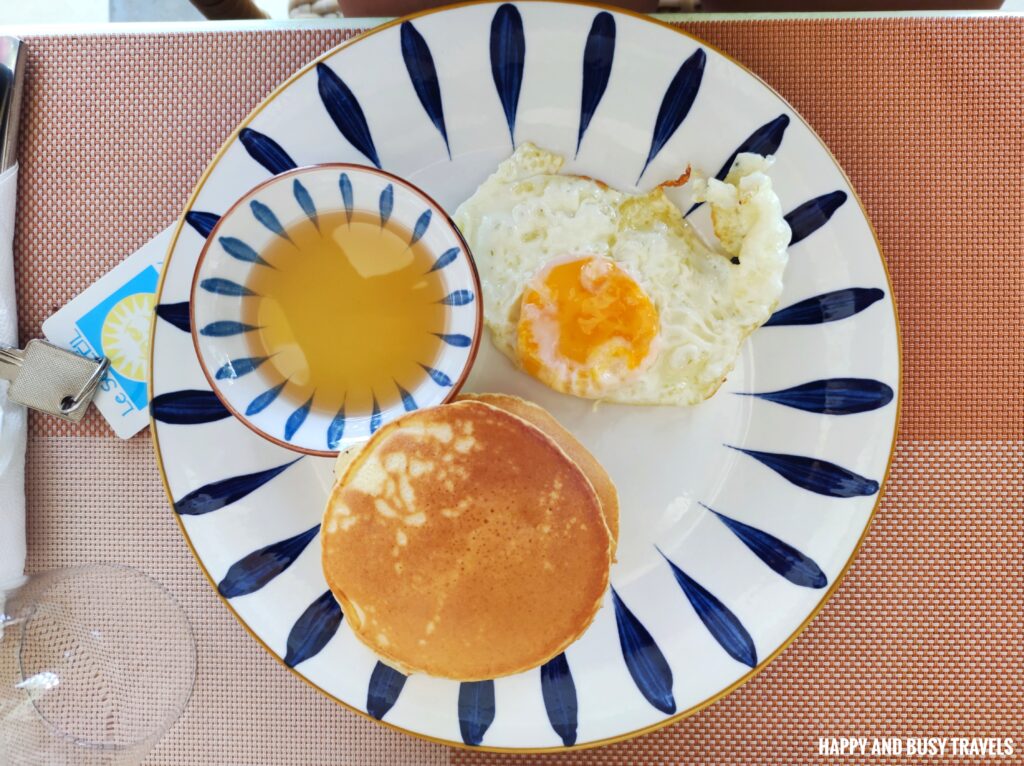 Aklan's Skinless Longganisa
The Aklanons have their own version of Longganisa, which can be found here in the restaurant.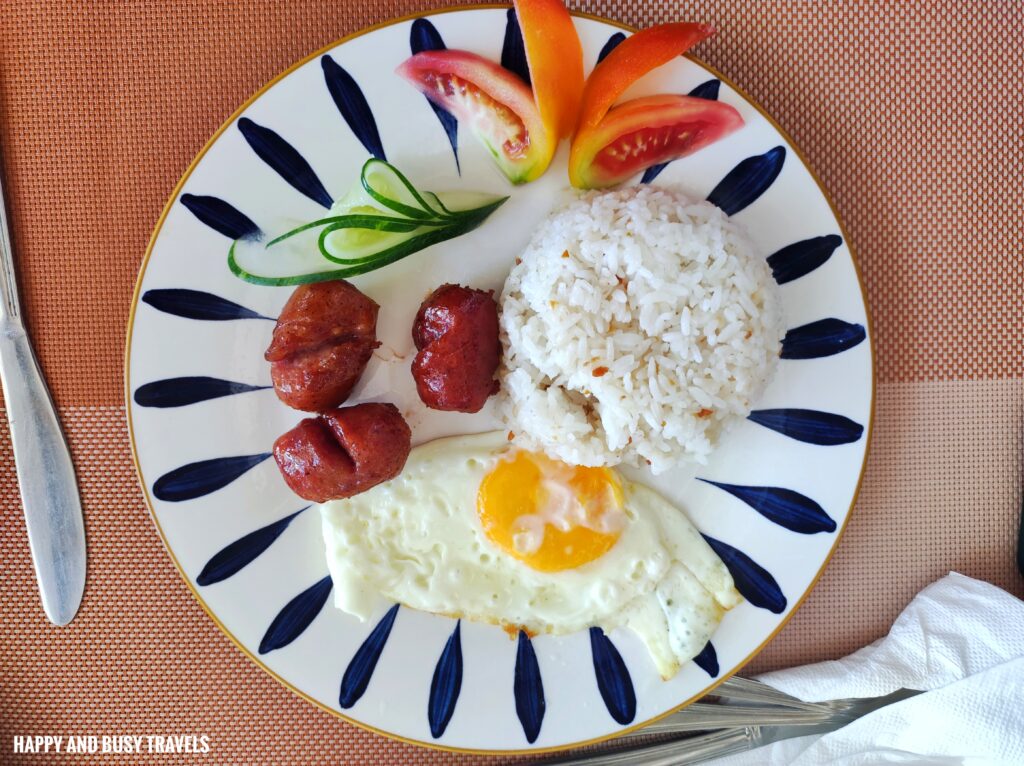 Lola's Fried Chicken Thigh
This dish is made out of boneless fried Chicken Thigh, an Egg, and a cup of rice.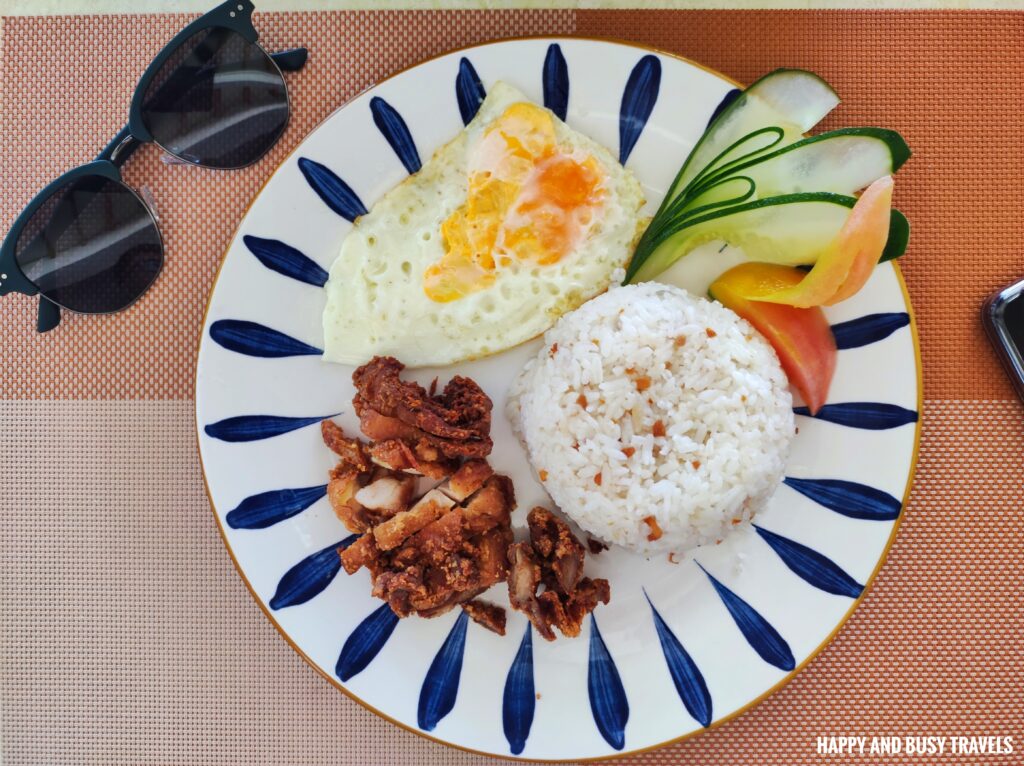 Other Viands
Here are other viands that we tried during our stay.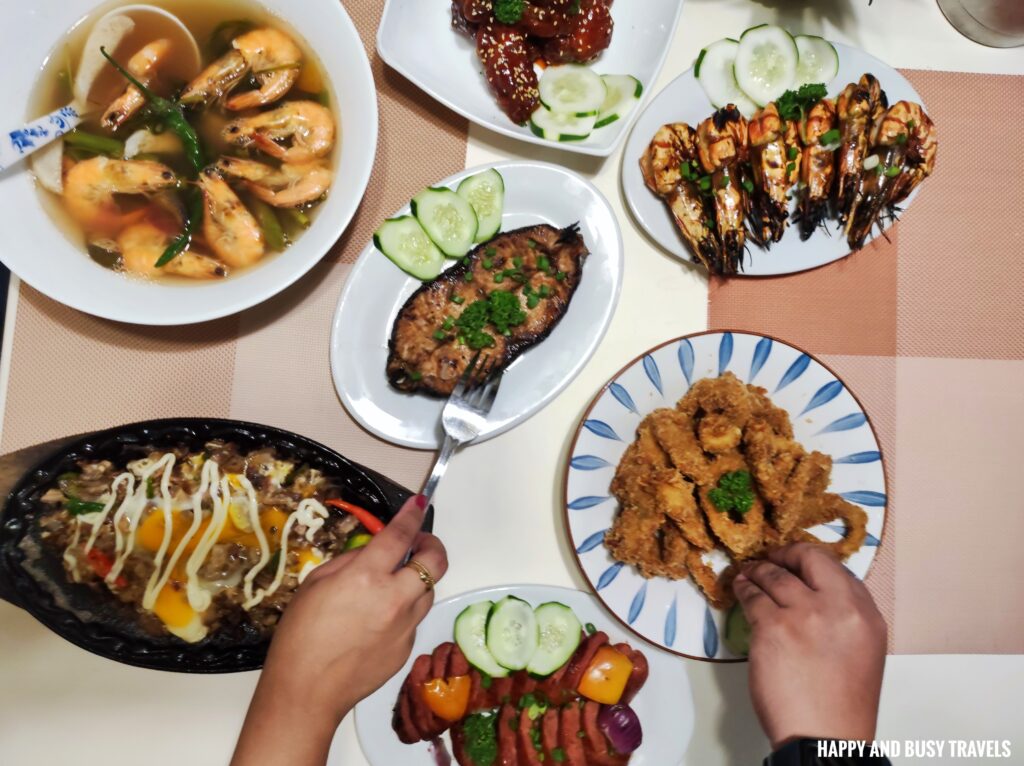 Buffalo Chicken Wings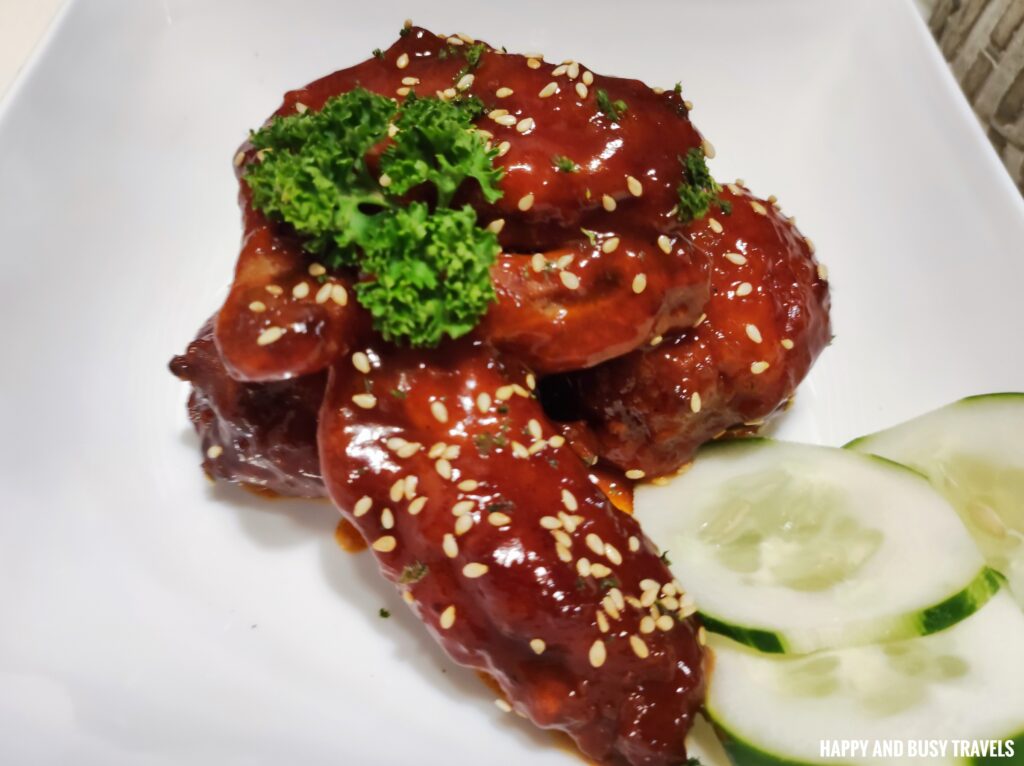 Grilled Pork Liempo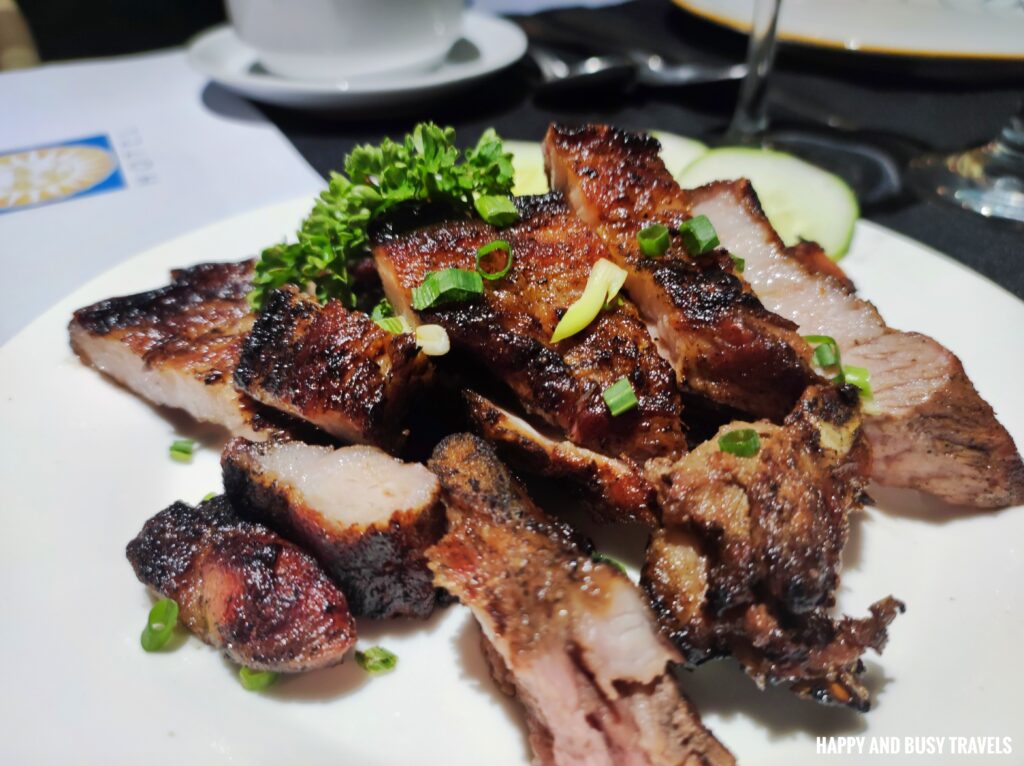 Grilled Squid
As a person who doesn't like seafood that much, I love their Grilled Squid. It is tasty and soft which means it is not overcooked.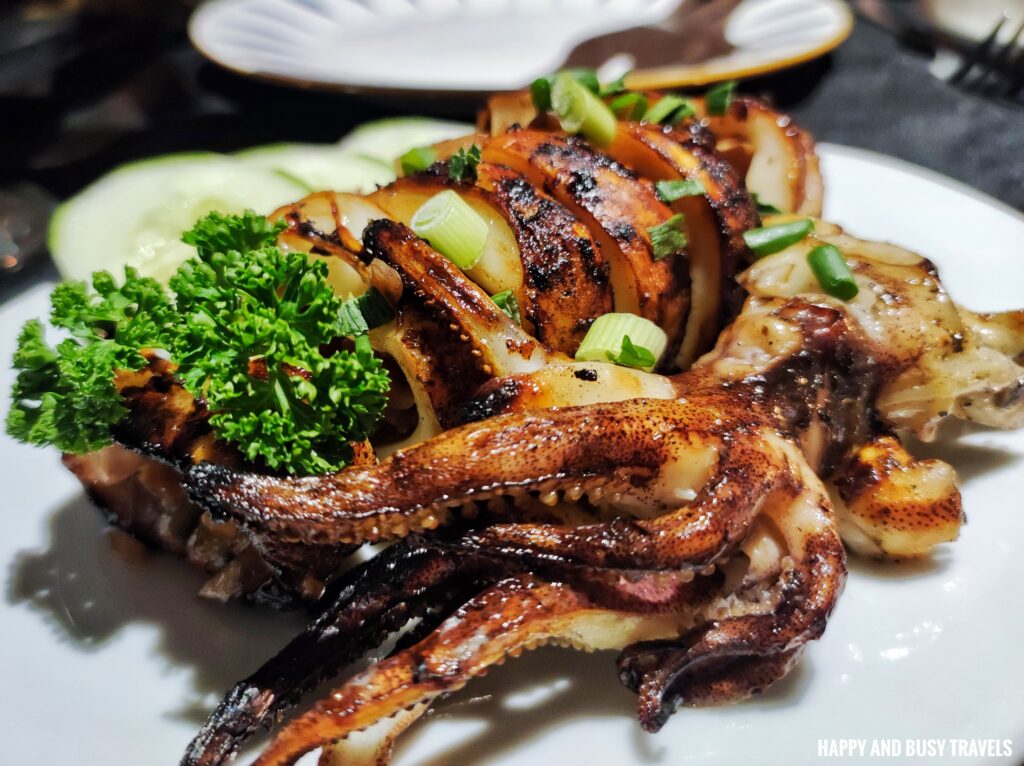 Crispy Pork Sinigang
This dish is served like this first, then soup is poured whenever the guests are ready to dig in. I think the soup is served like that to keep the crispyness of the Pork skin.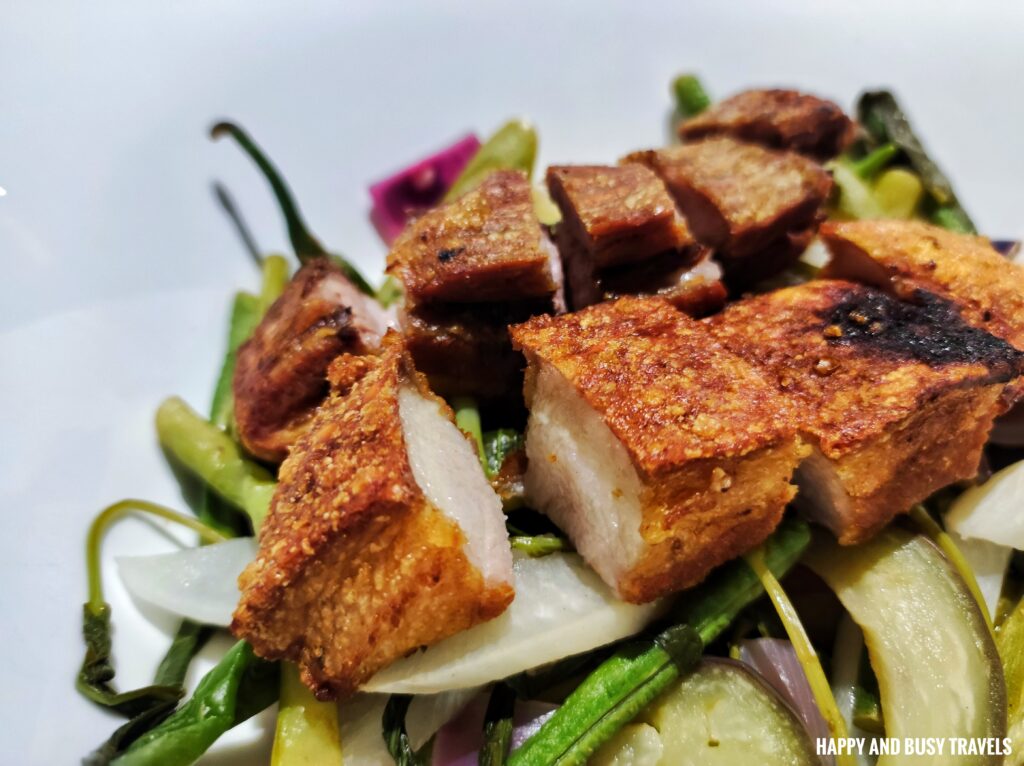 Eggplant Ensalada
This is the classic salad that is nice to eat together with seafood.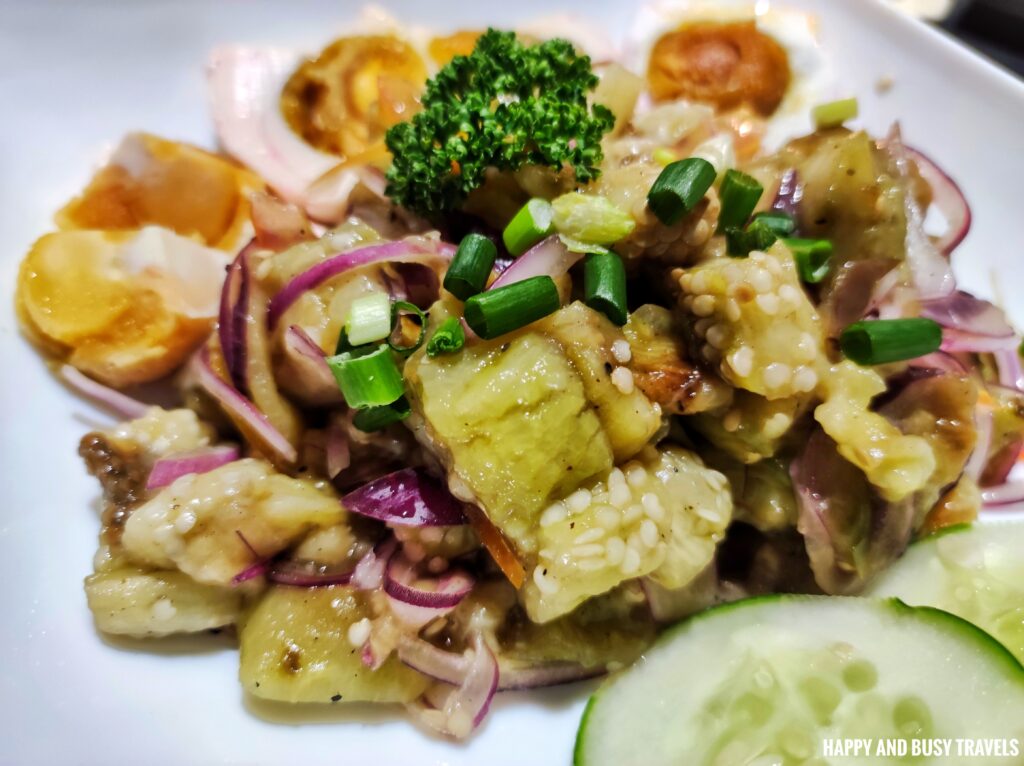 Garlic Buttered Shrimp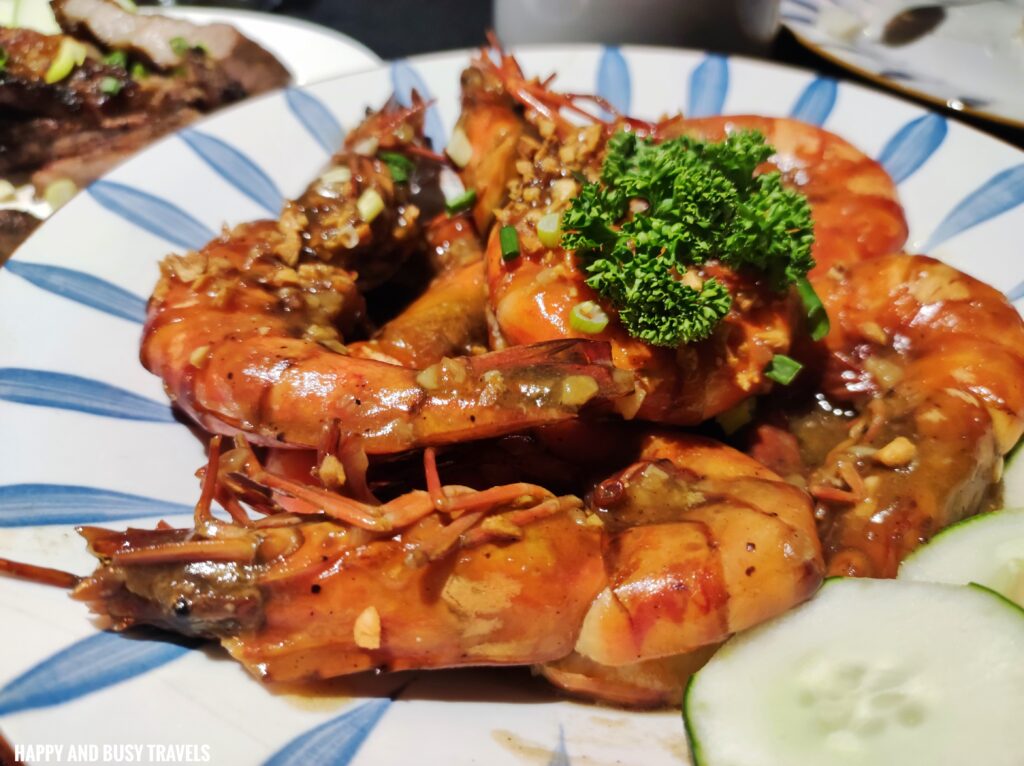 Fried Chicken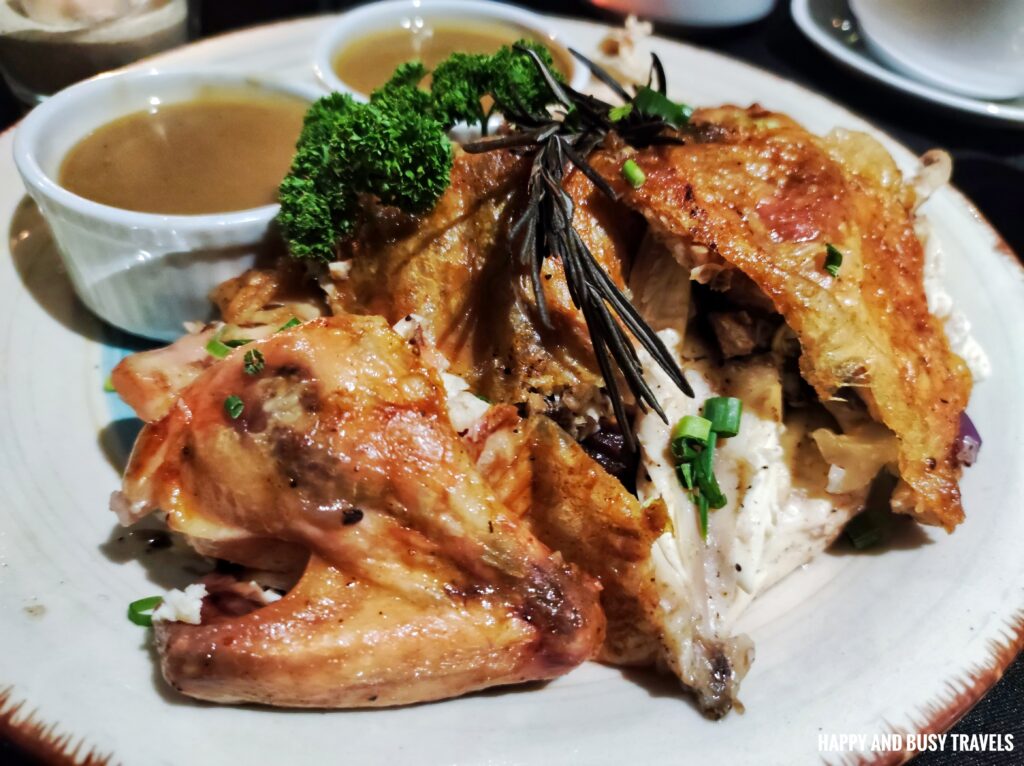 Sausage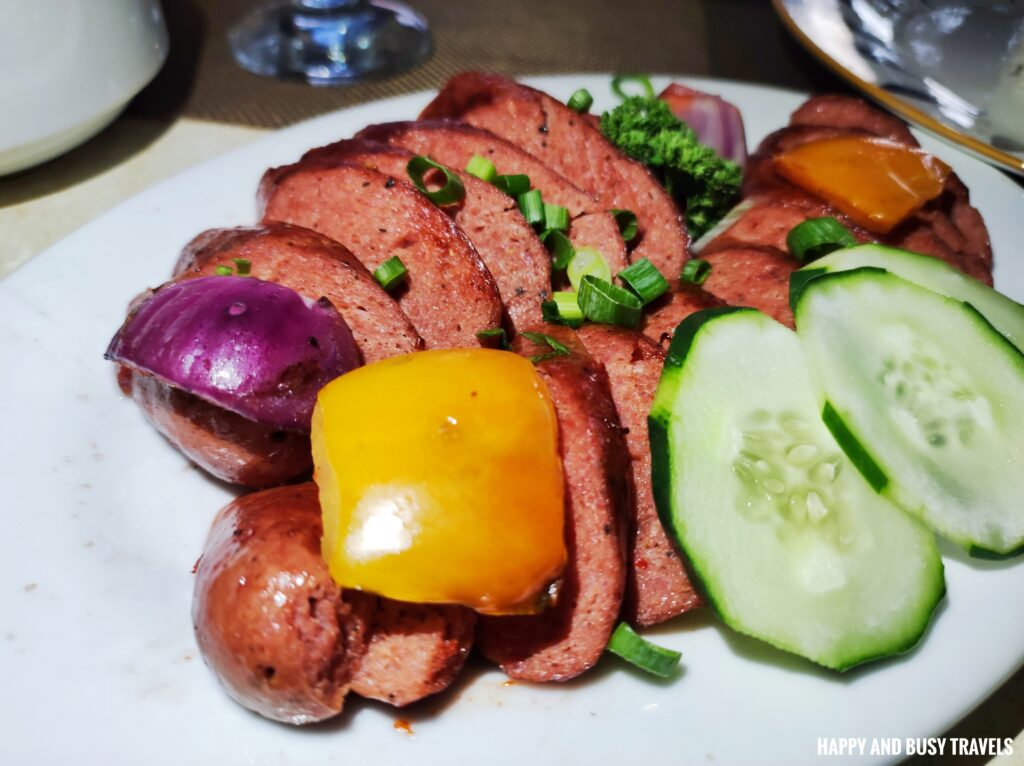 Calamares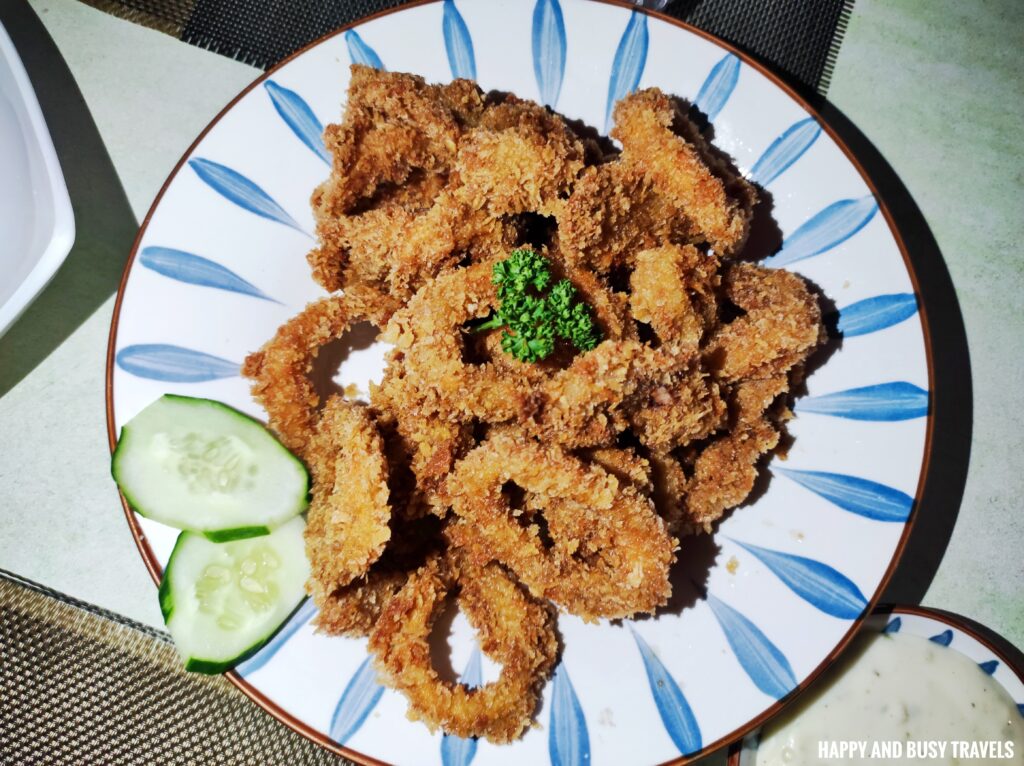 Grilled Shrimp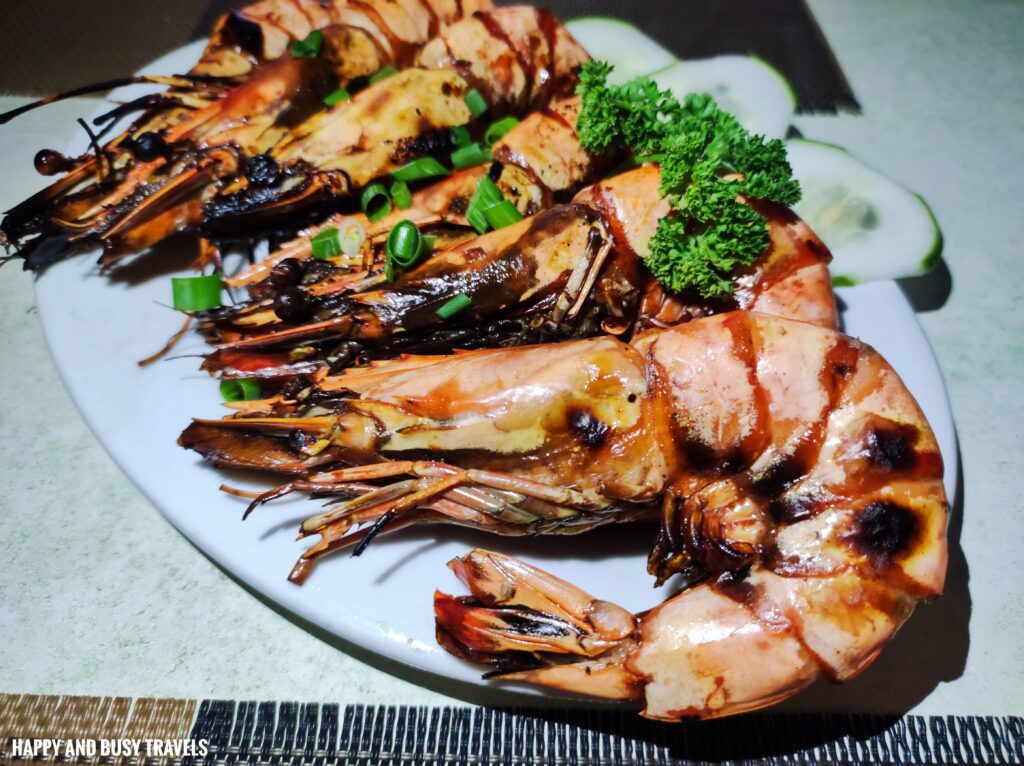 Grilled Tuna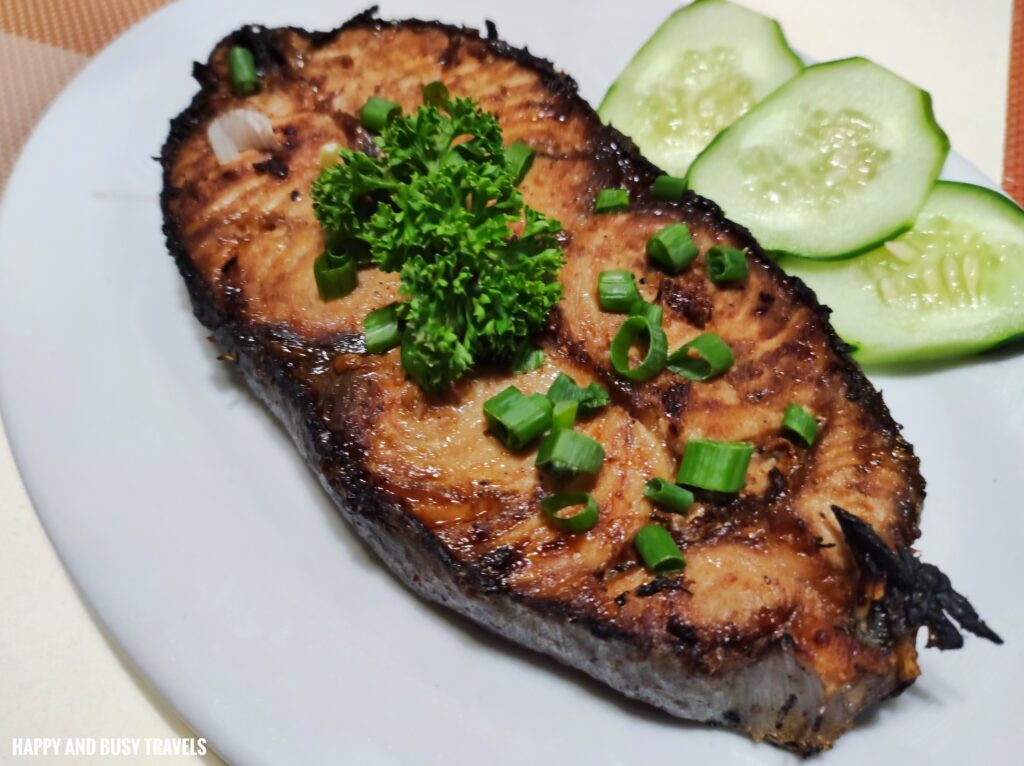 Sinigang na Hipon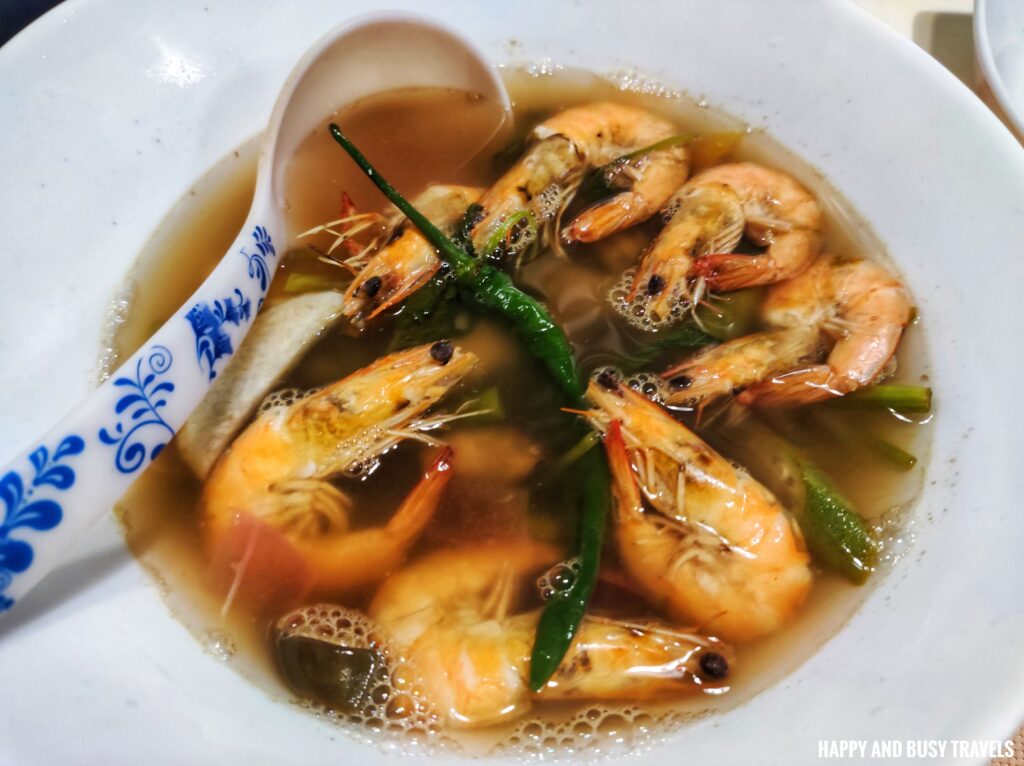 Sizzling Pork Sisig
This one is perfect for your night out while drinking because we all know this is the classic pulutan. 🙂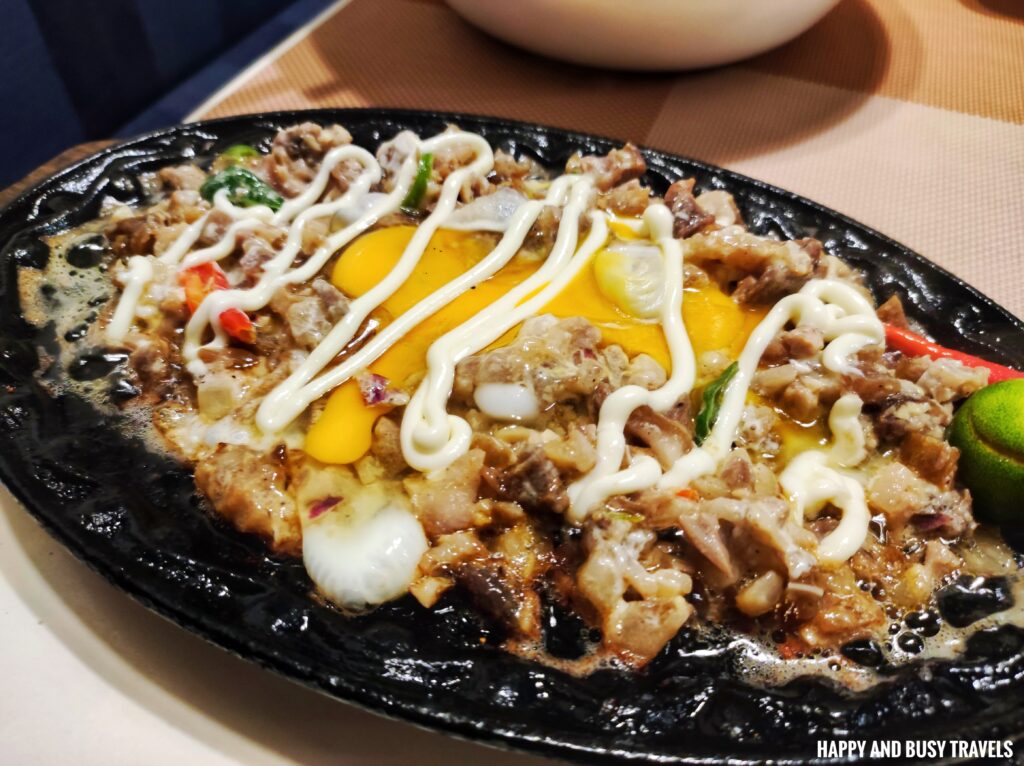 Charcuterie Board
Before our dinner, we had a snack which comes with a little Charcuterie Board.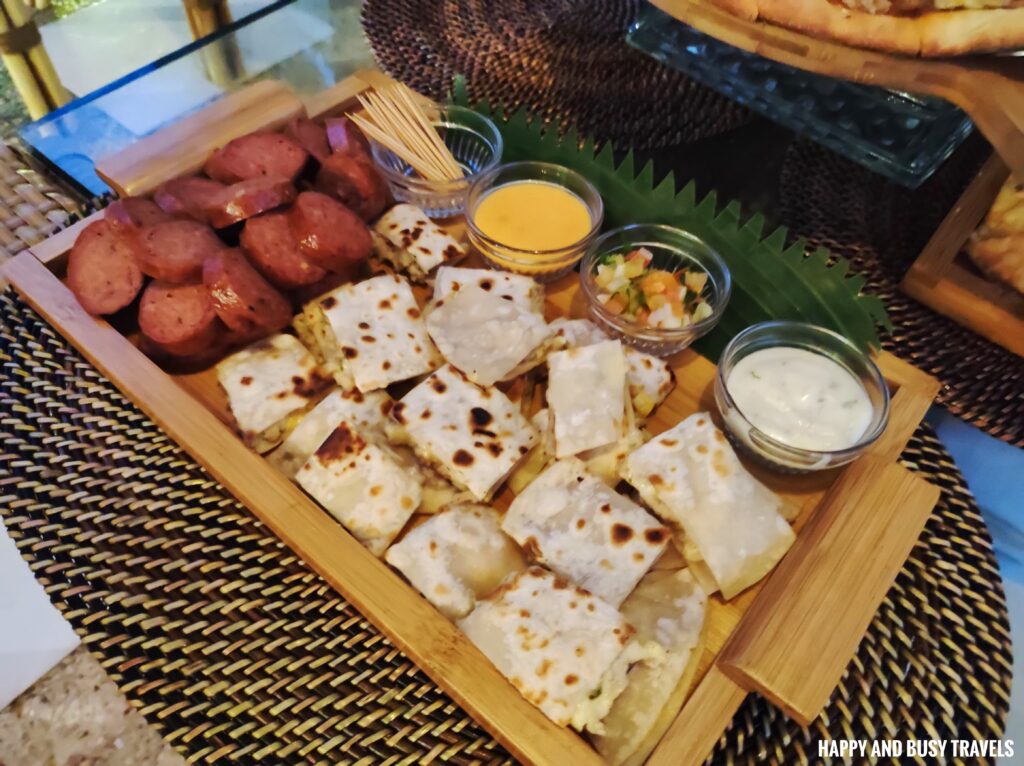 Desserts
Fresh Fruits Platter
This platter contains generous serving of Ripe Mangoes, Papaya, and Yellow Watermelon which are all delicious and sweet.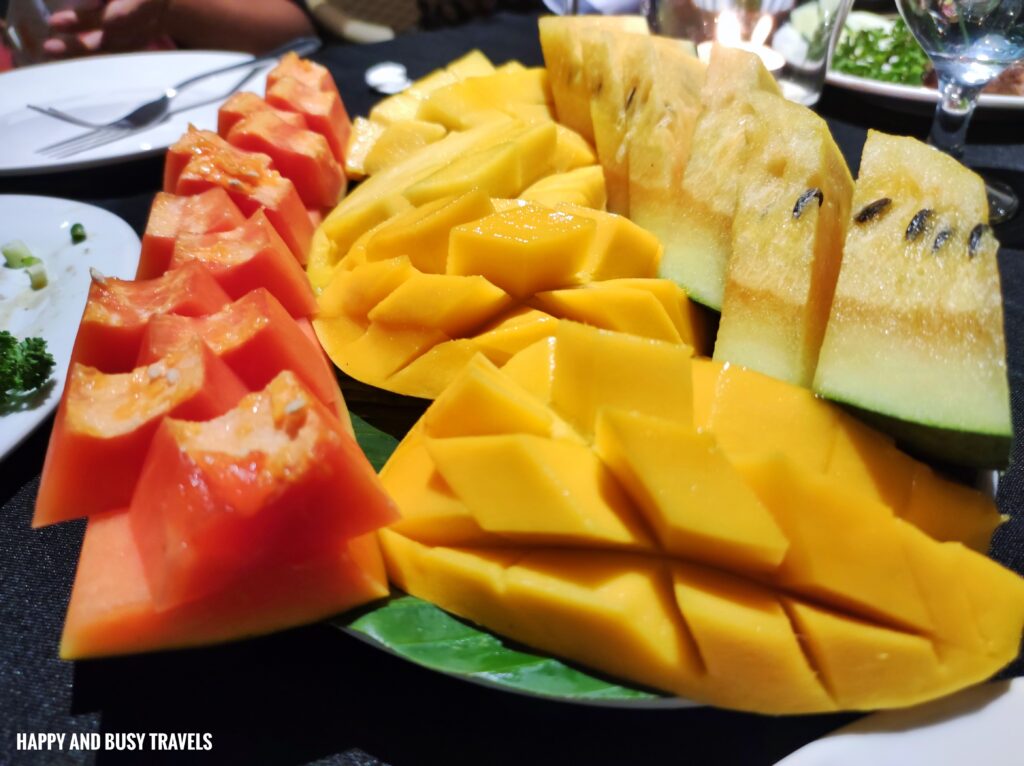 Banana Split
This is the classic Banana Split which consists of a Banana, Ice cream, and a Cherry on top. During our stay we can choose between Chocolate or Vanilla Ice Cream.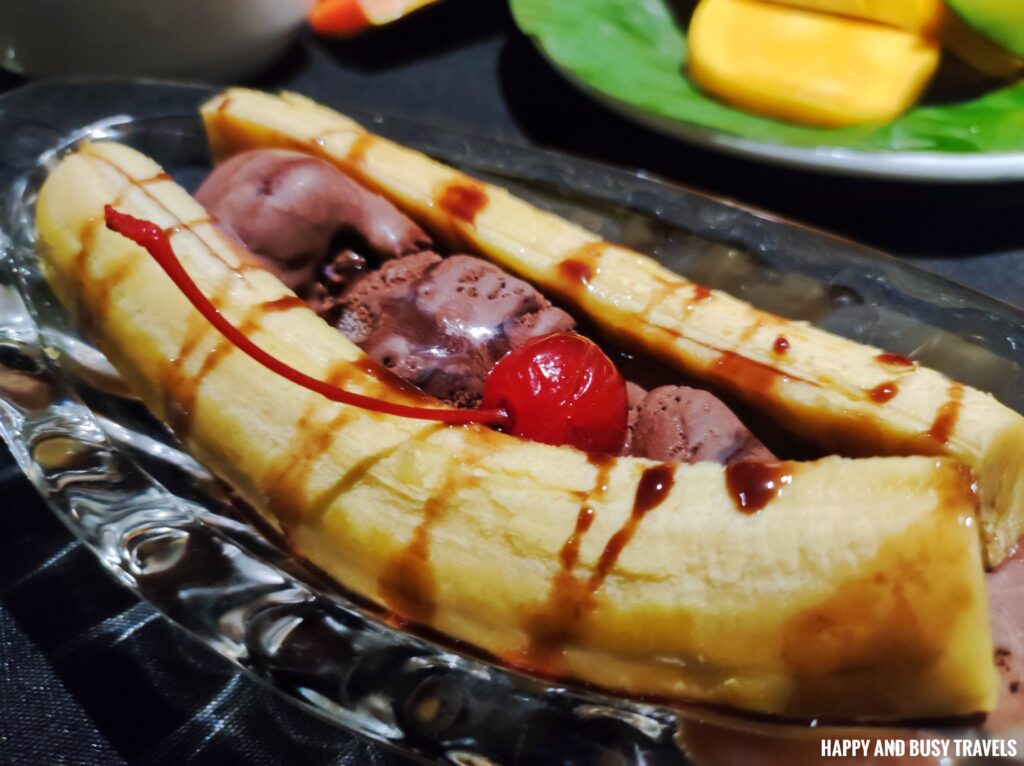 Menu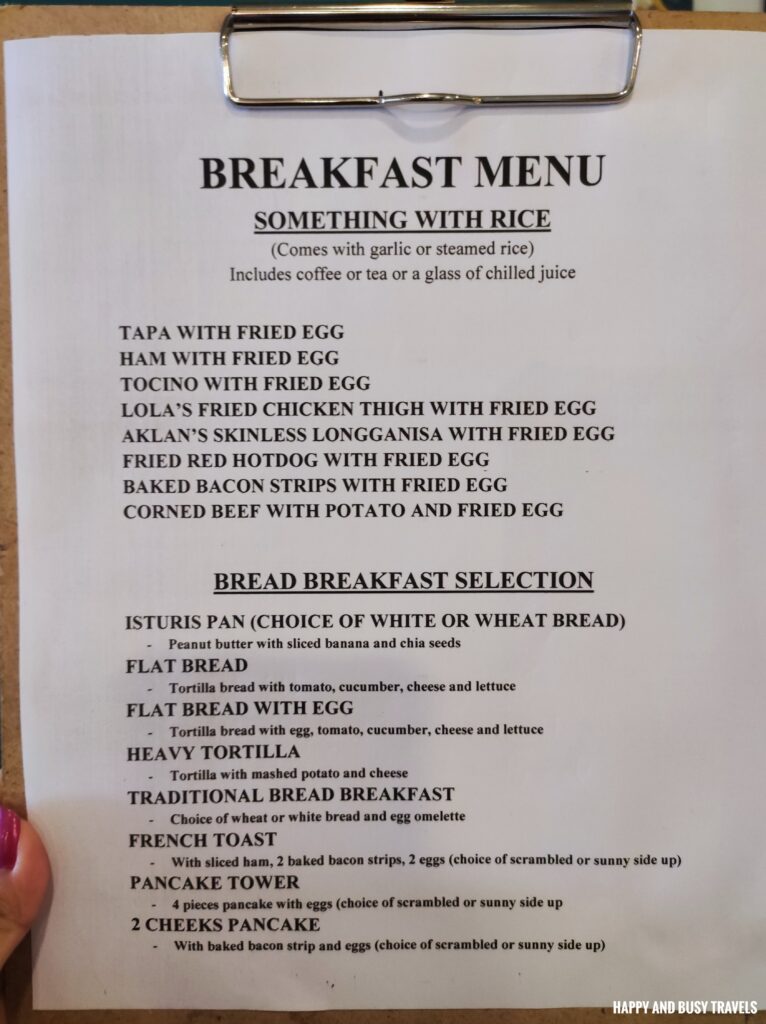 Happy and Busy's Smileys for Le Soleil de Boracay
Overall, my friends and I had a nice experience dining here at Le Soleil de Boracay. Everything is properly cooked and delicious so, when we come back to Boracay we will dine here again.
Food
Location
Ambiance
Value for money
Service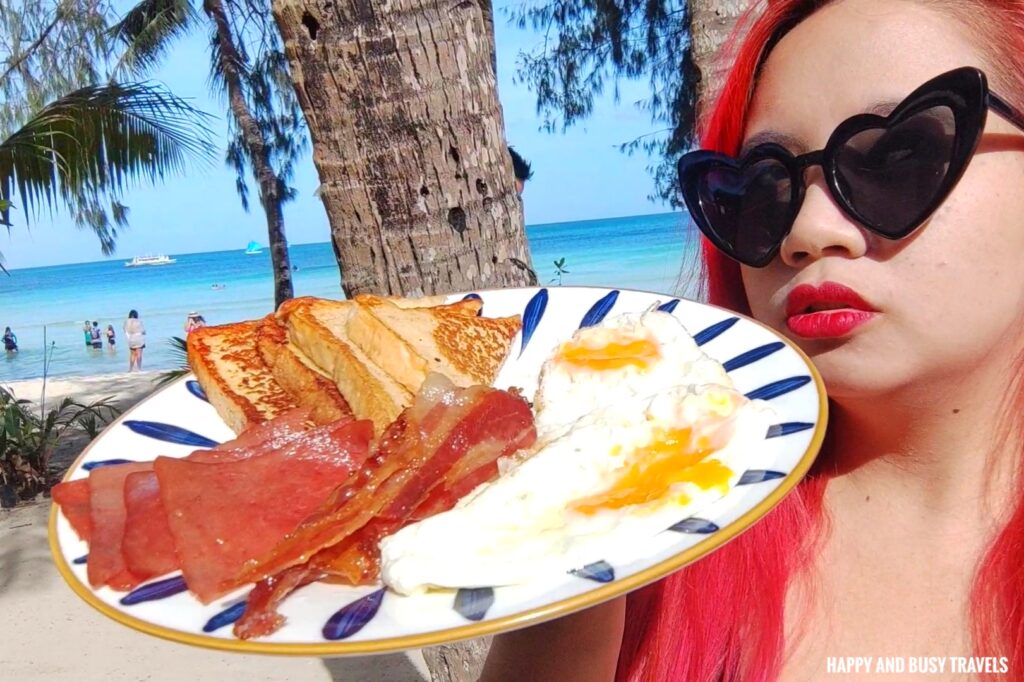 More exciting food and drinks reviews at https://happyandbusytravels.com/category/food-and-drinks/ so do not forget to check it out!
Like! Follow! Subscribe! to our social media accounts: