Seven Seas Waterpark and Resort
Seven Seas Waterpark and Resort is a pirate-themed waterpark in Cagayan De Oro (CDO), Philippines, which features various thrilling slides and relaxing pools.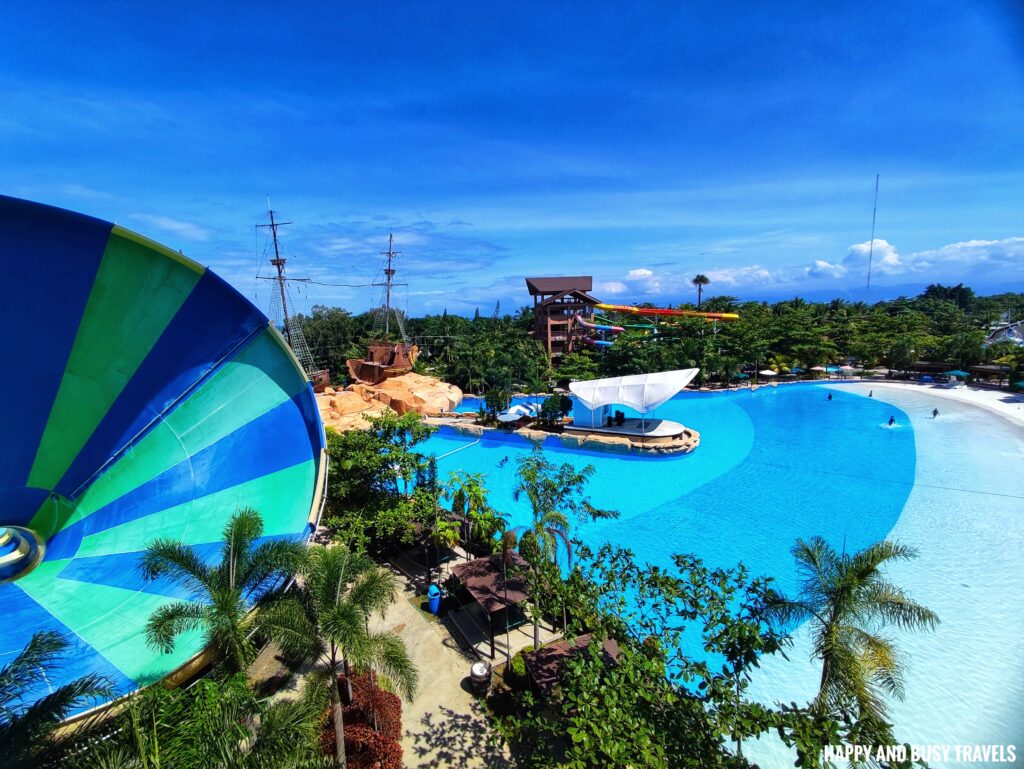 Getting inside Seven Seas Waterpark and Resort
The resort is located 35 minutes away from the Laguindingan Airport, so when we arrived at CDO we went straight here.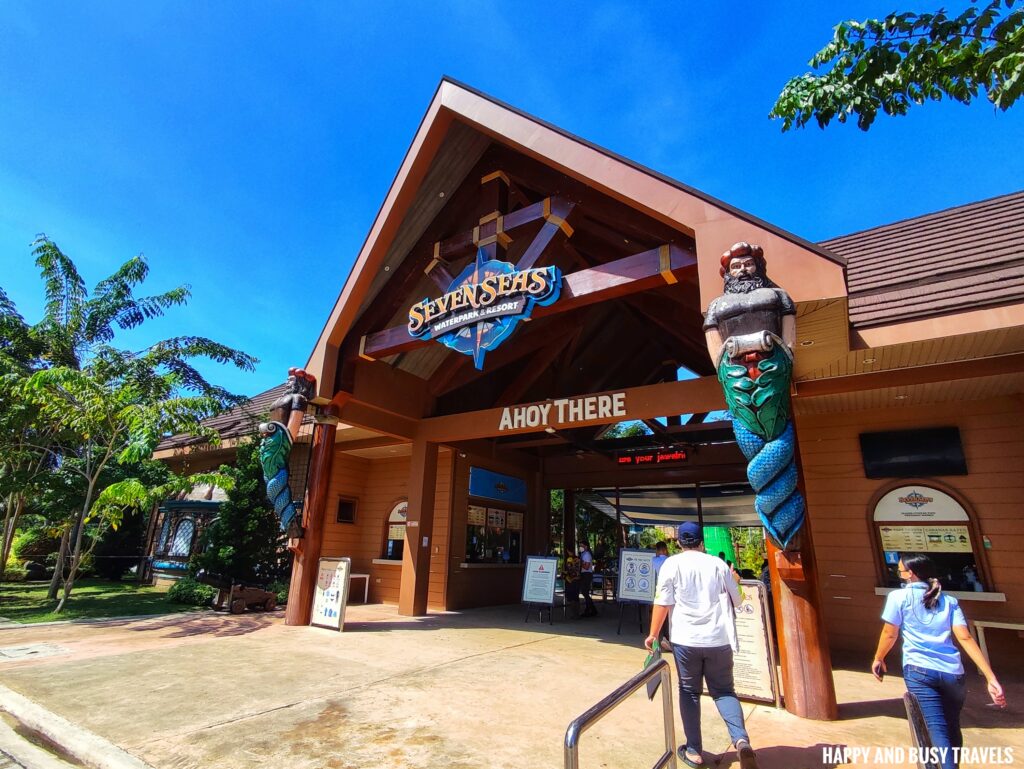 We got our wristbands, then we scanned it and entered the premises.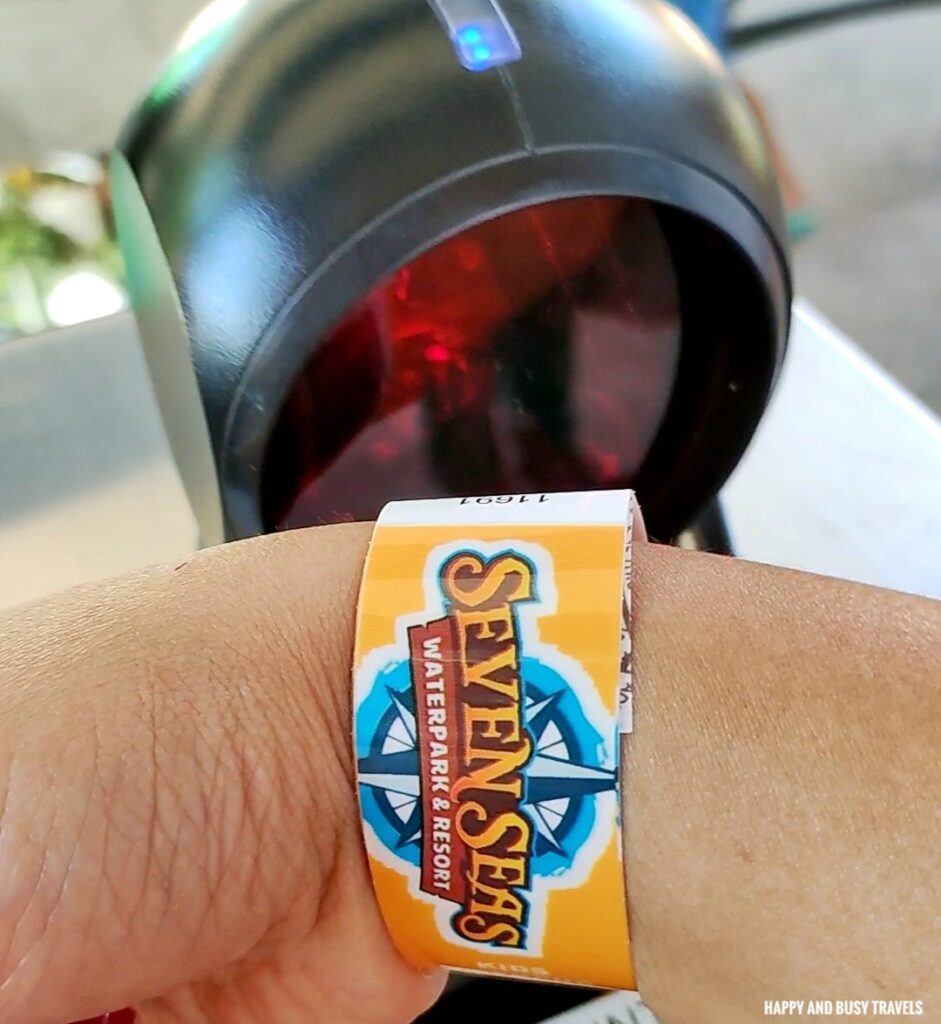 There are shades along the pathways to keep the temperature low.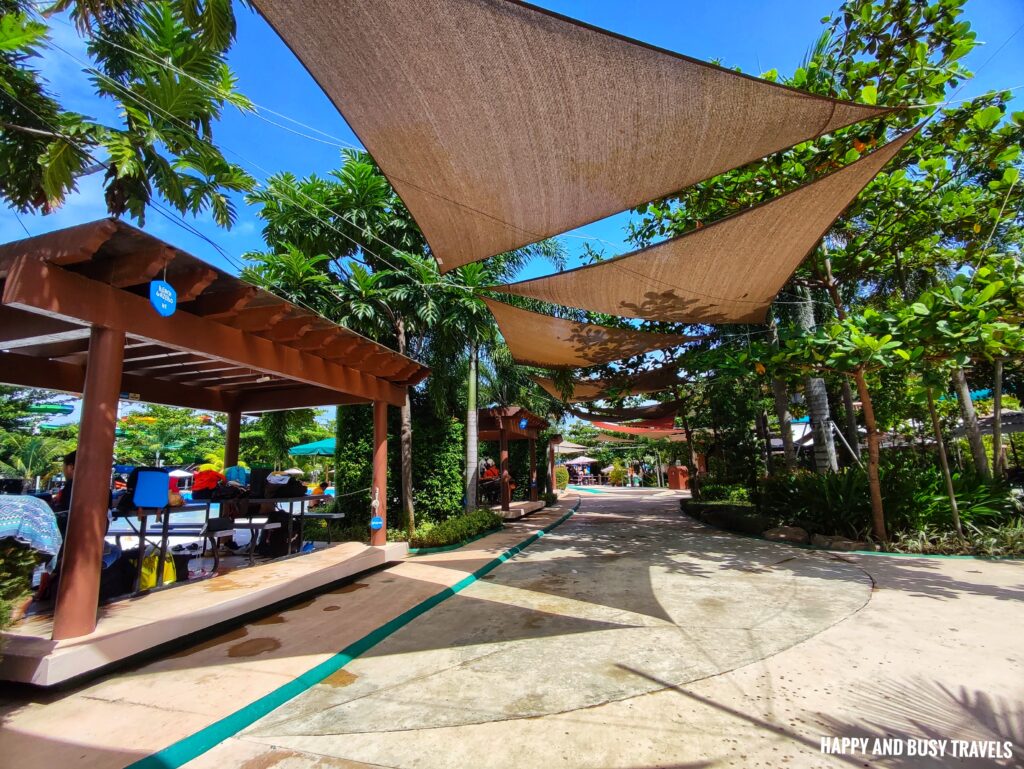 Amenities of Seven Seas Waterpark and Resort
The weather is perfectly sunny, a dip in the pool is very tempting.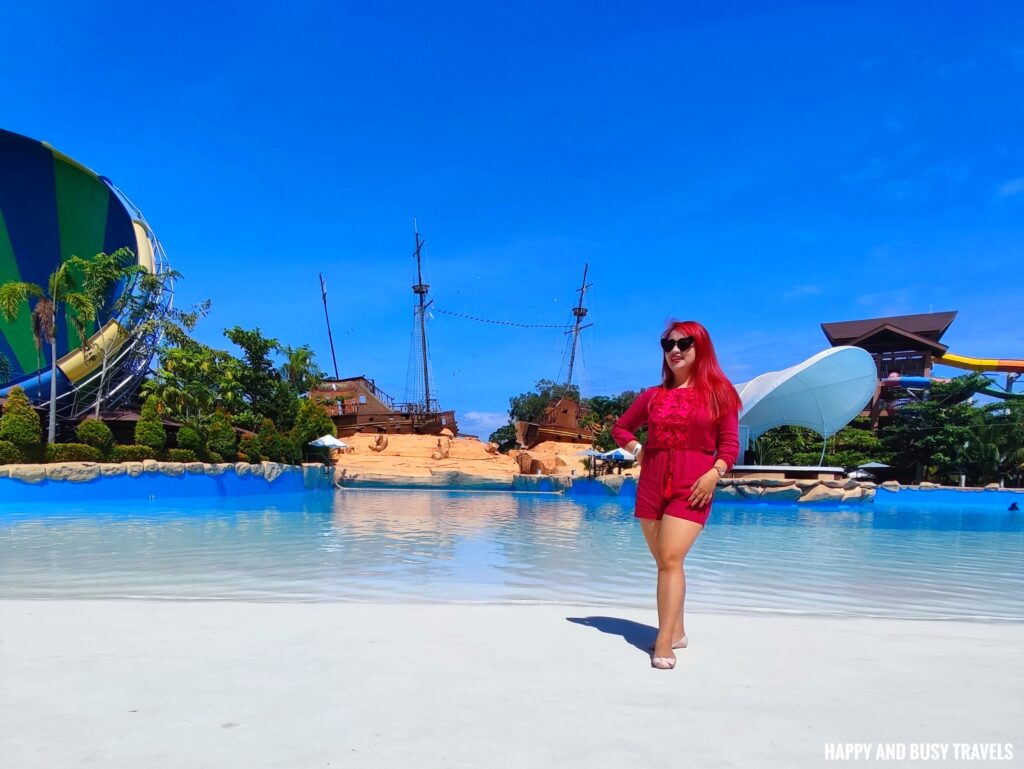 Cyclone
This is one of the best thrilling slides here. Four riders are needed for this ride to have a balanced drop. Once the raft is dropped, the passengers will feel the swing from left to right and vice versa until they reach the hole in the end.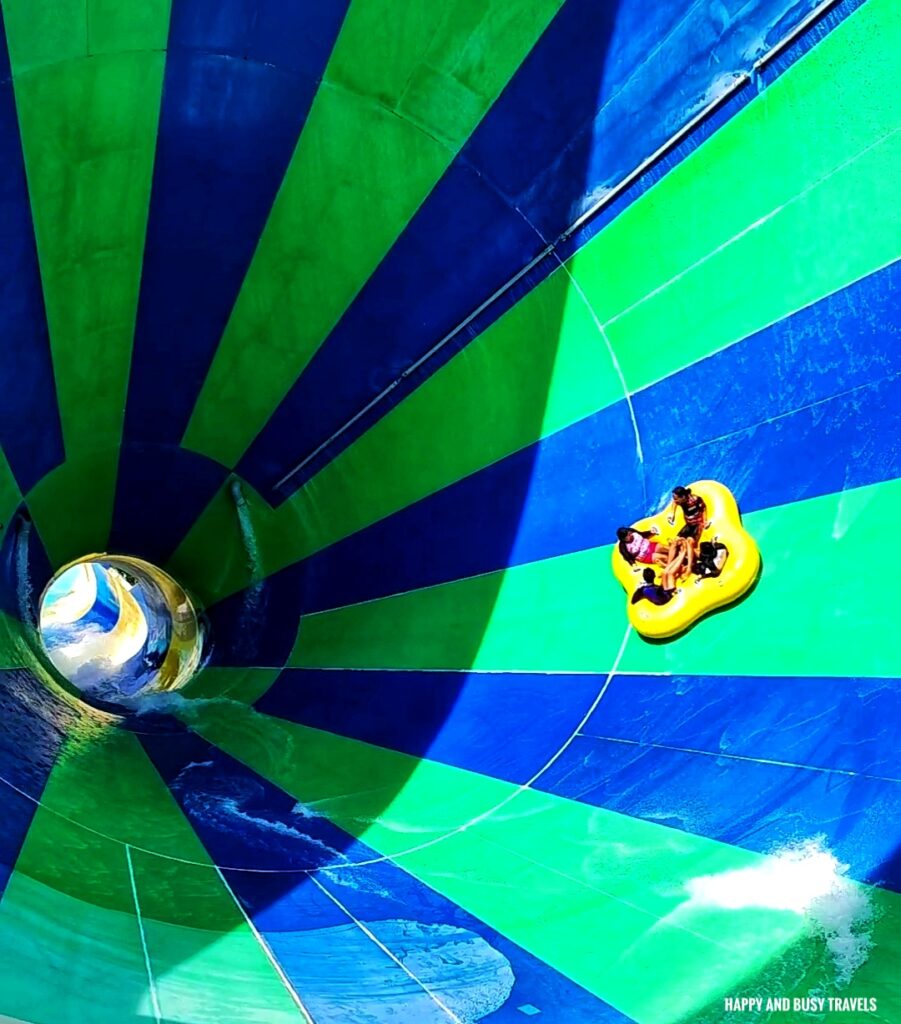 Here is the raft that is used in this ride.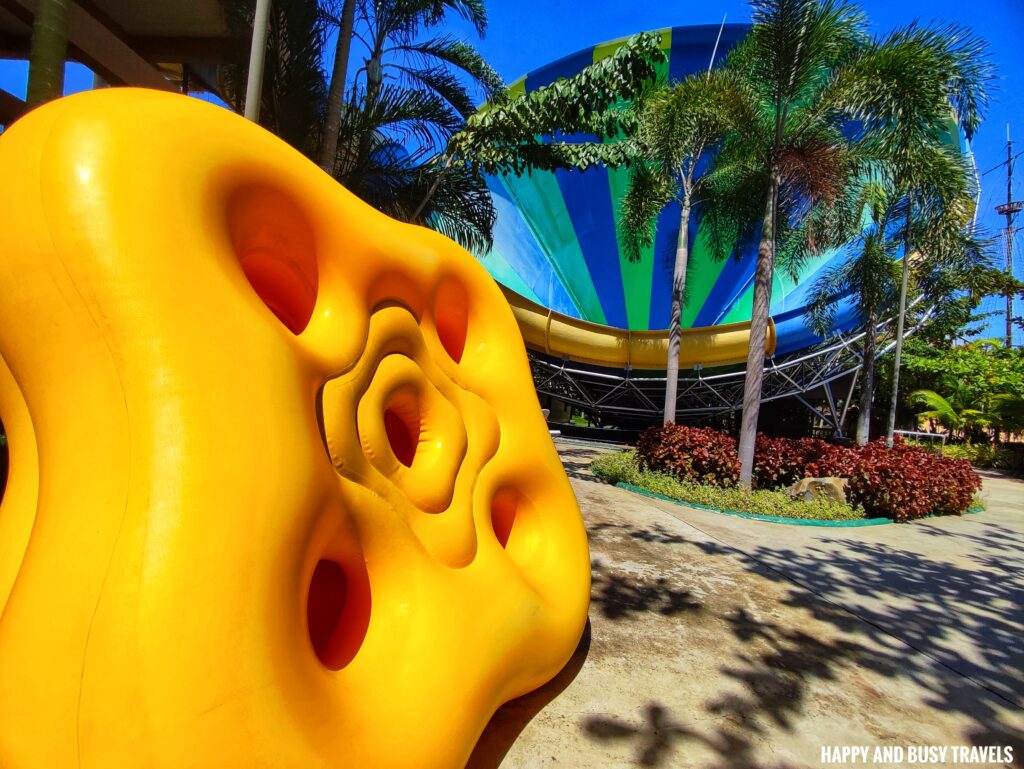 Bucaneer Bay
This is a 5,000-square meter wave pool that has two parts. First is the wave pool with tiny waves of up to 1 meter in height, and the second part is a wave pool that produces large waves of up to 1.5 meters.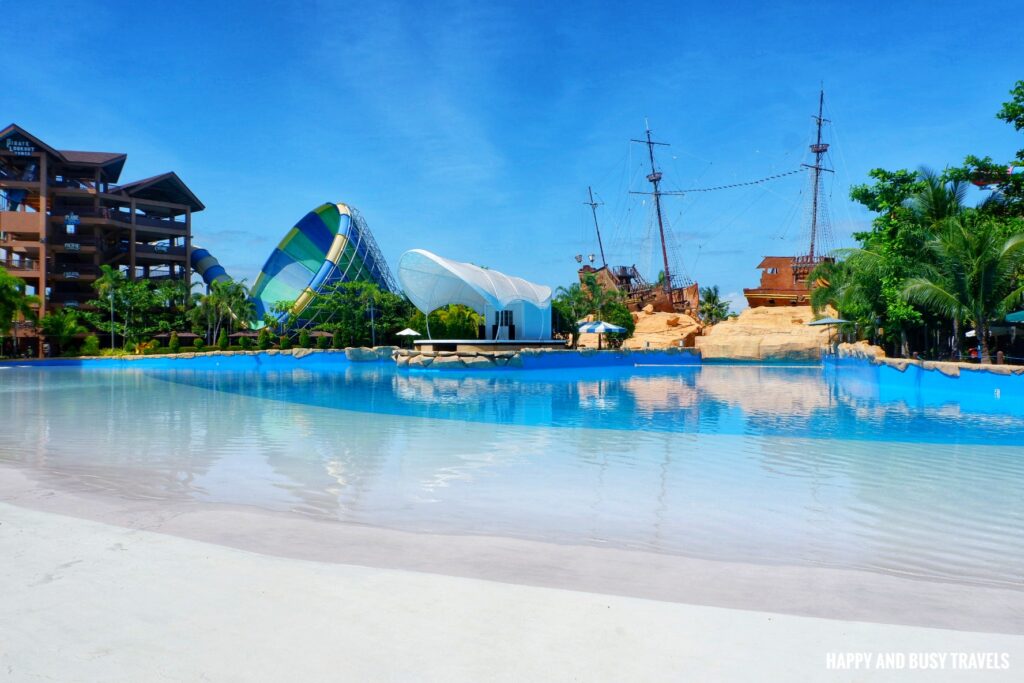 Mighty Maui River
If you want a relaxing pool visit, this one is for you. The Mighty Maui River is their version of the lazy river.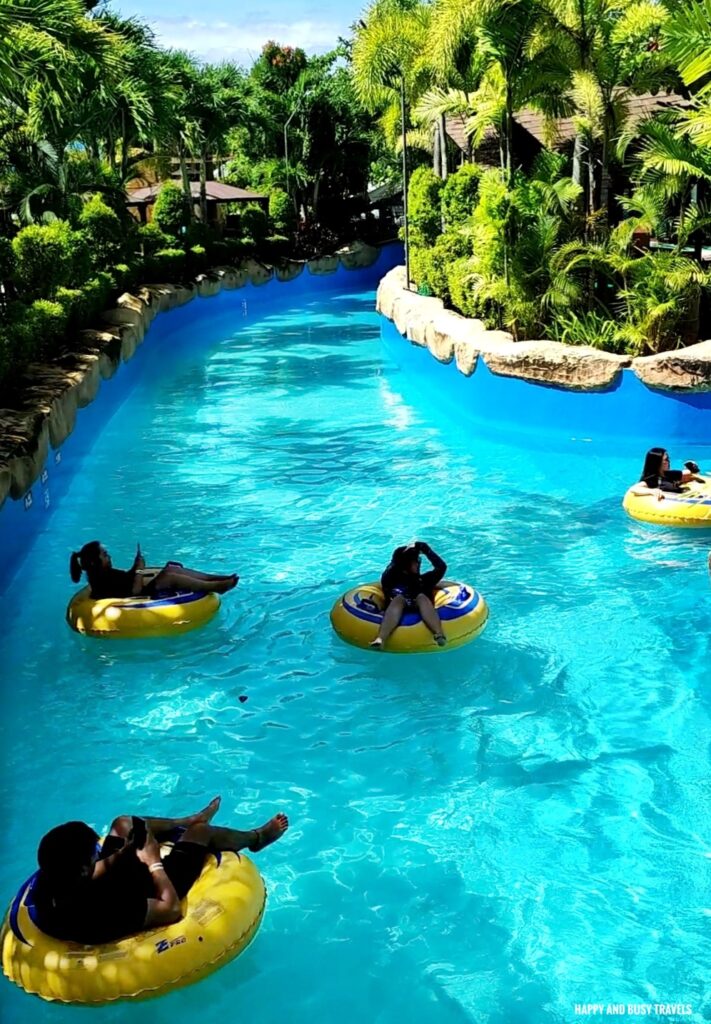 Pacific Racer
Guests should use a rubber mat in using this one, as they race and glide on the slides.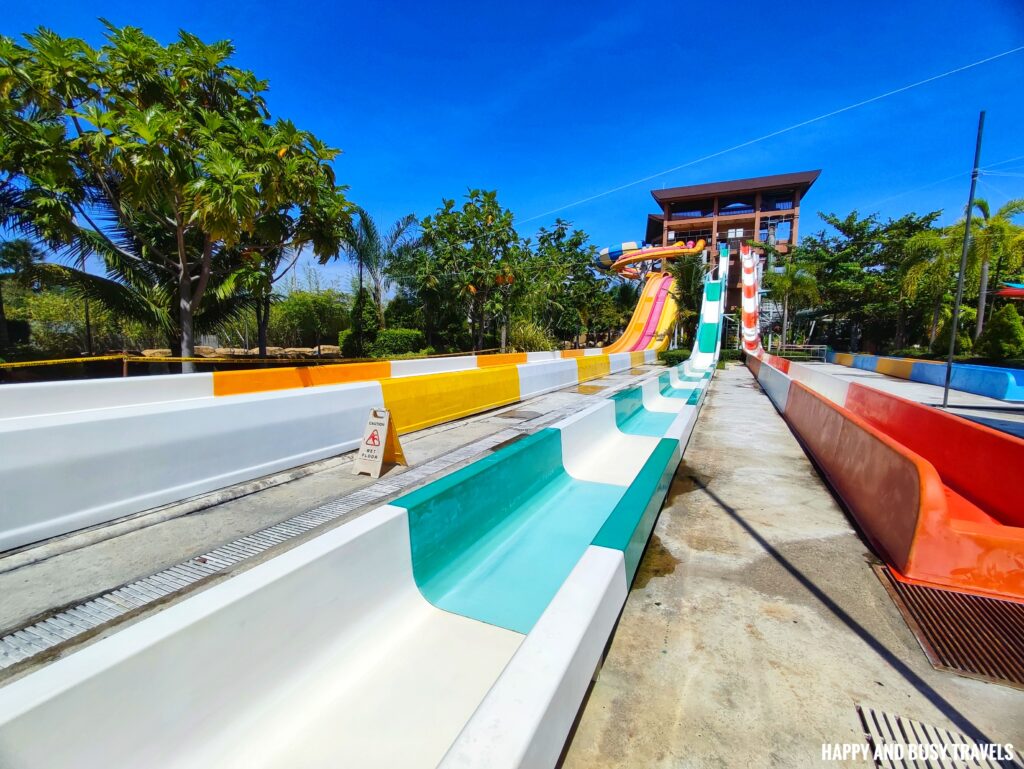 Captain Kidd's Hideout Kiddie Pool
This is the best pool for the kids (and the kids at heart) who would like to just have simple fun without too much thrill.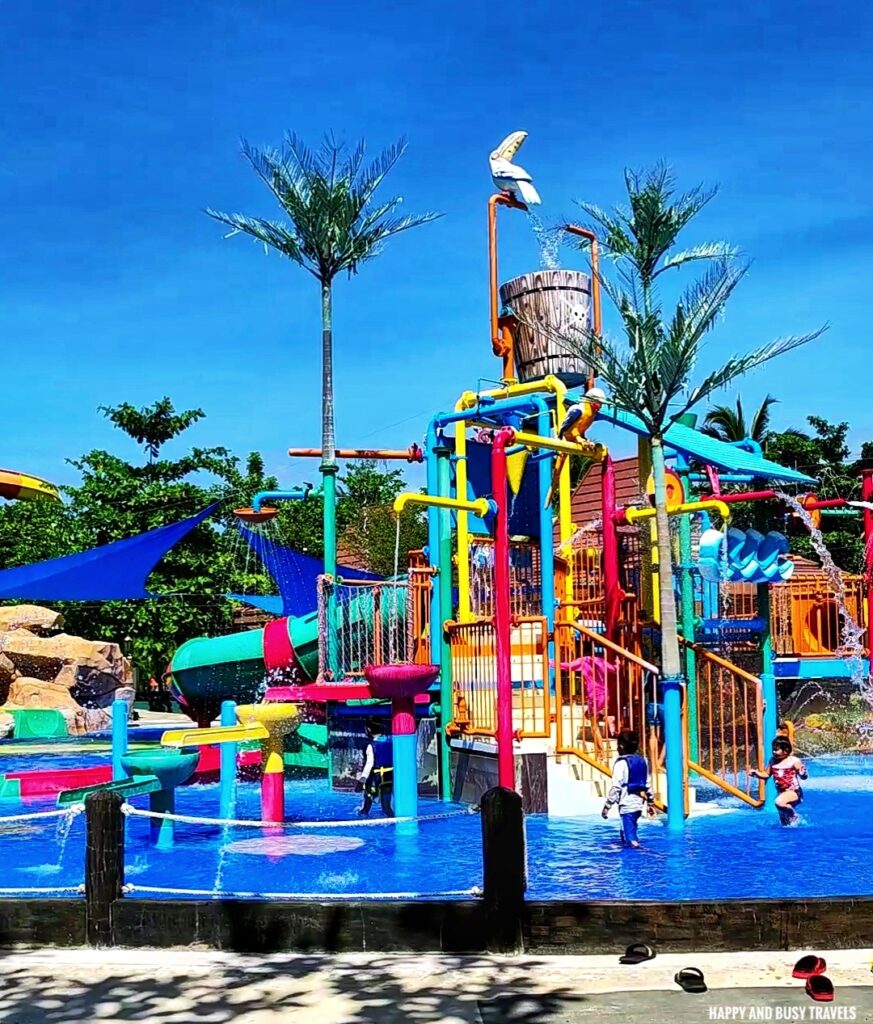 Treasure Island
This is one of the major parts of the waterpark which does not only contain pools, but also some sights to see.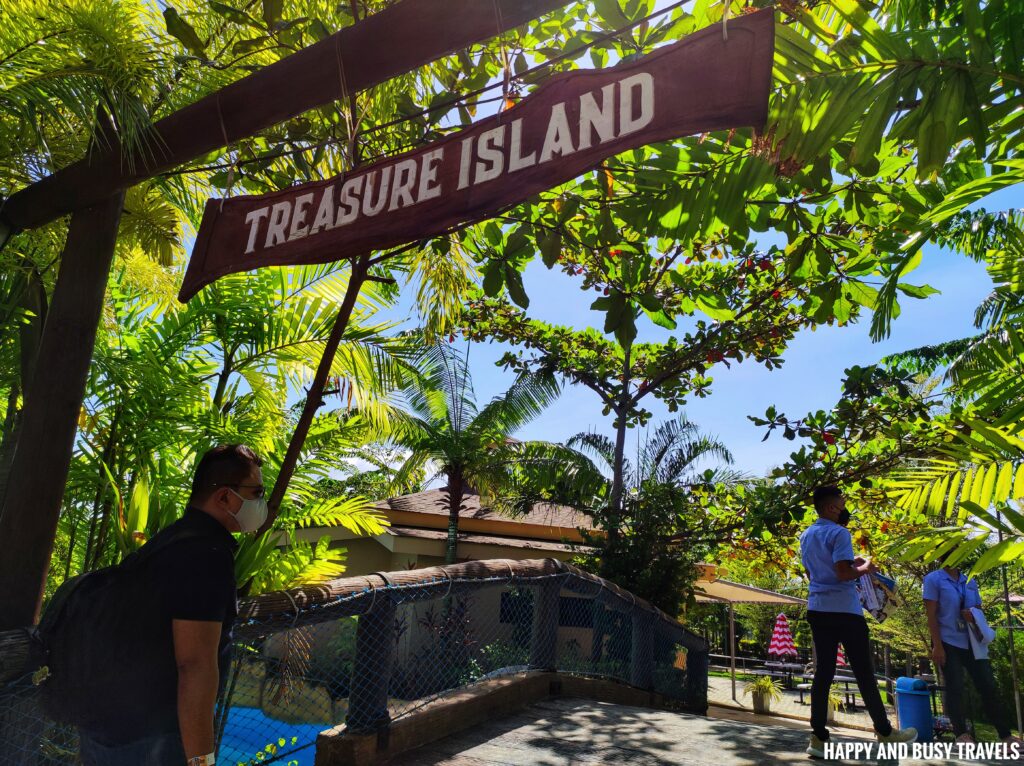 Like this Fuerte de San Agustin, which is a castle, and has a souvenir shop inside.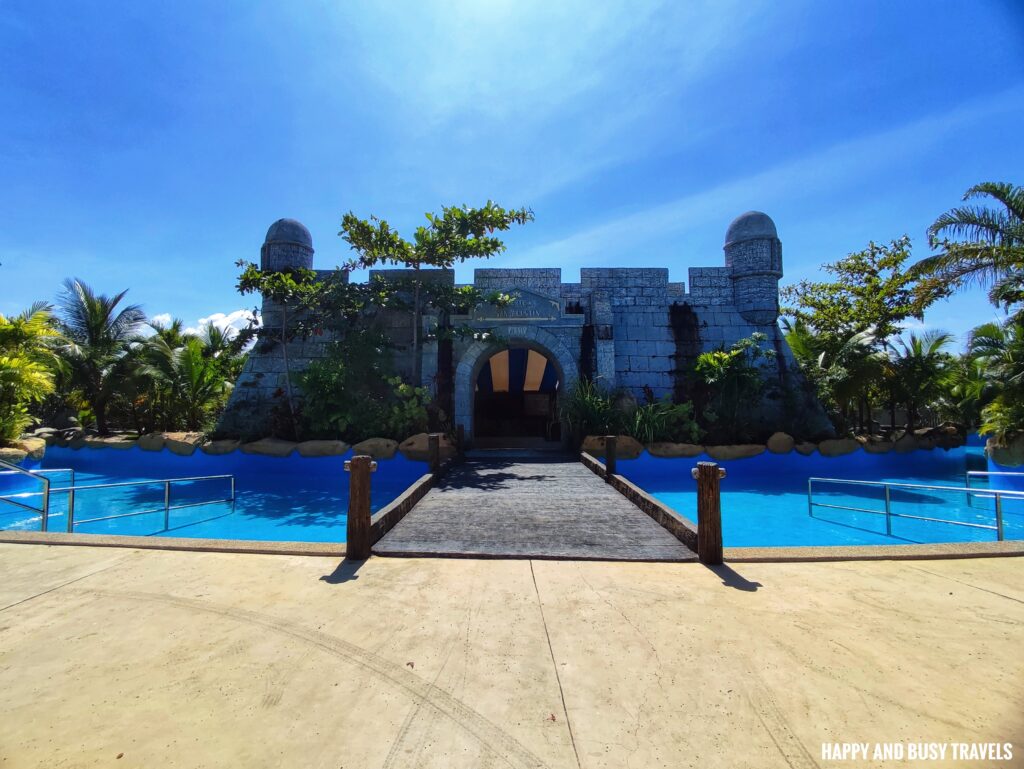 There are also canons at the top to really resemble a castle.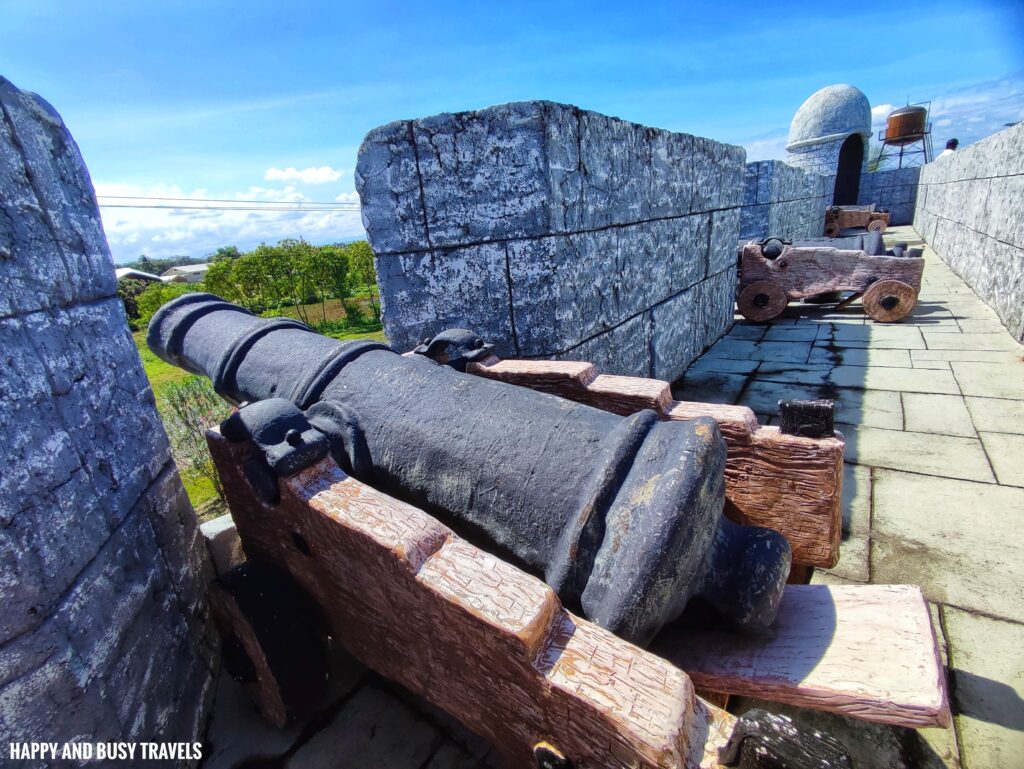 Moby Dick Whale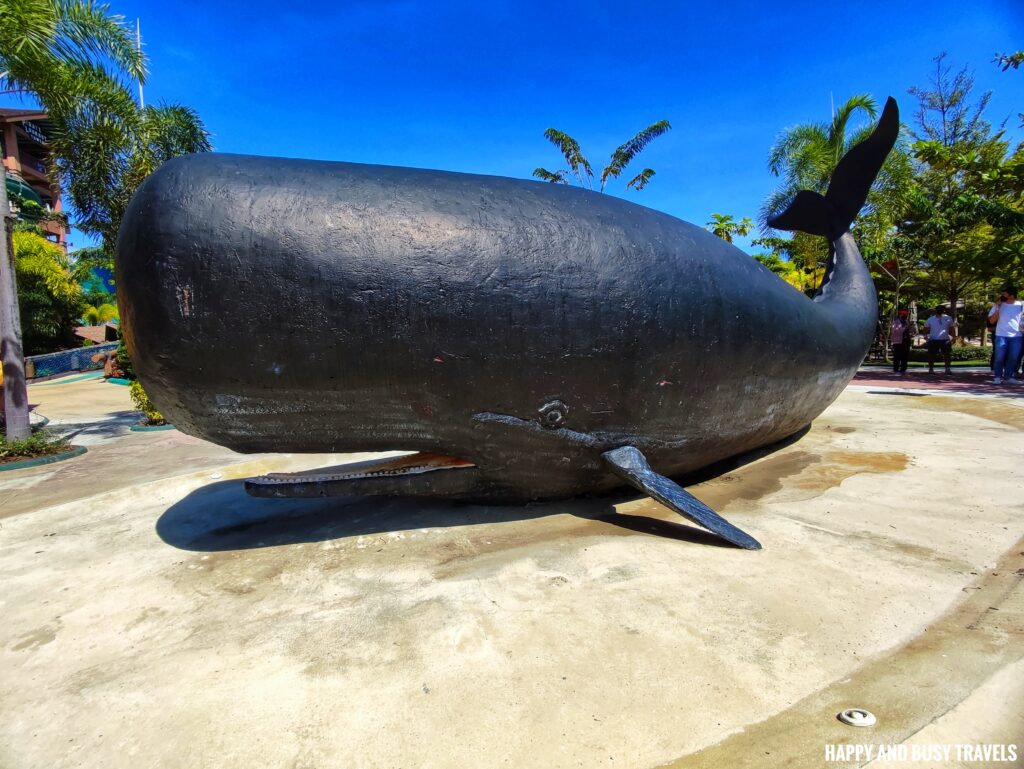 Playground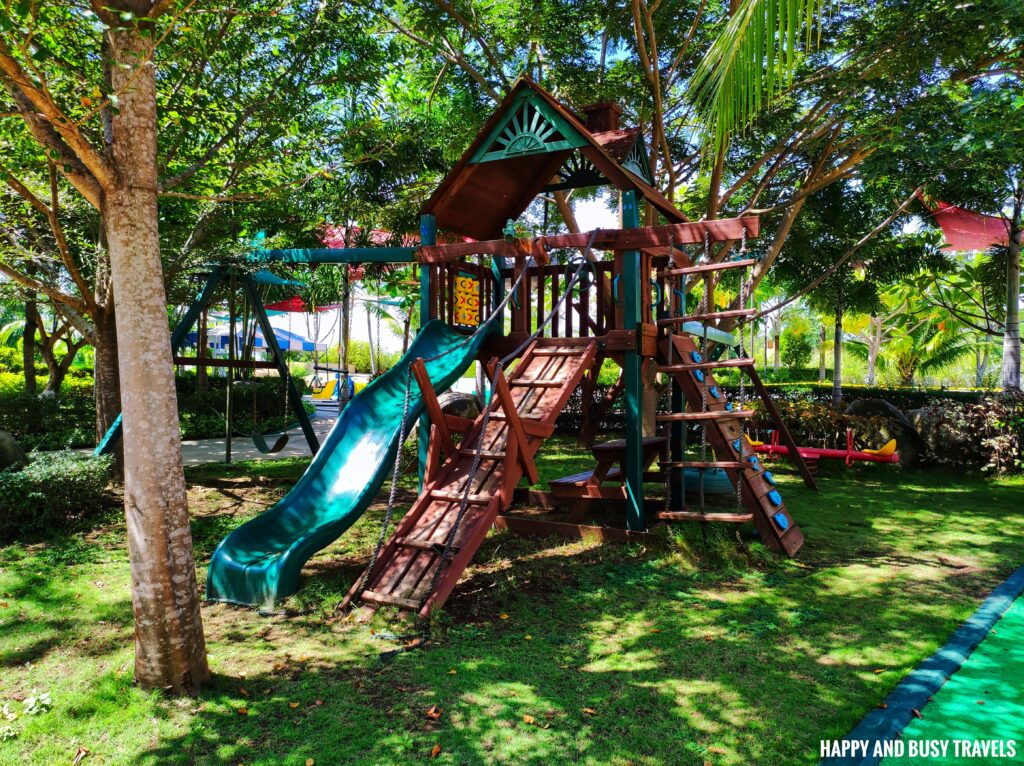 First Aid Station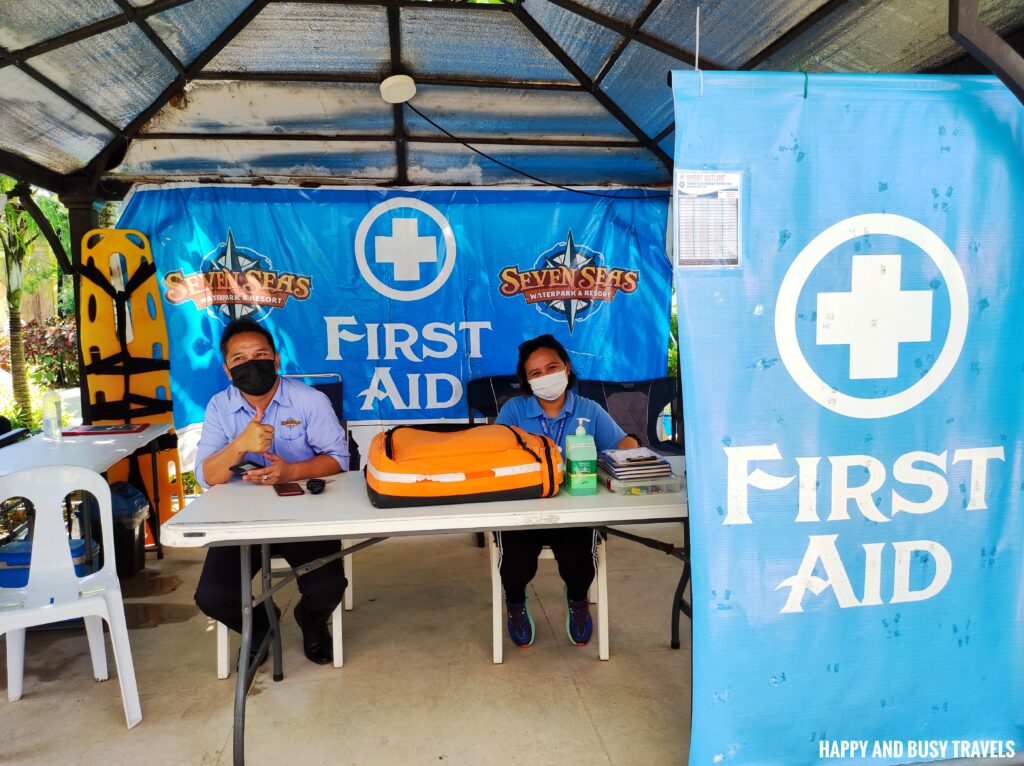 Rafts and Floaties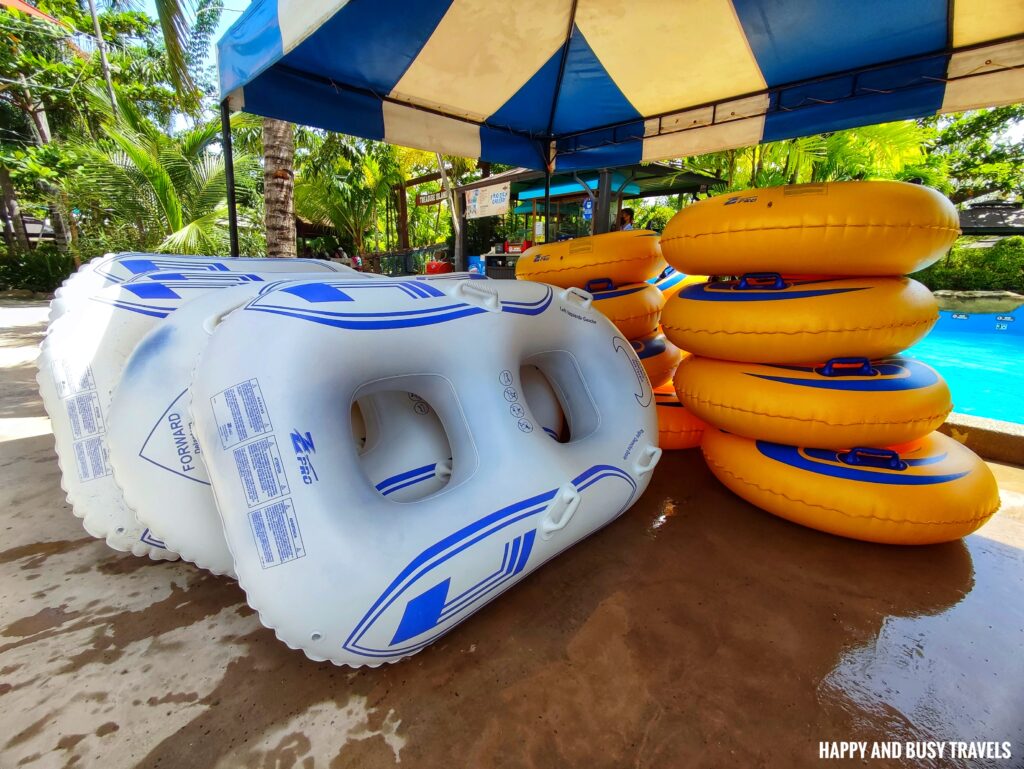 Photo Booth
If you do not have an action cam with you, do not worry because the cameras are all over and are ready to take your photo. Just claim your pictures here for a minimal fee.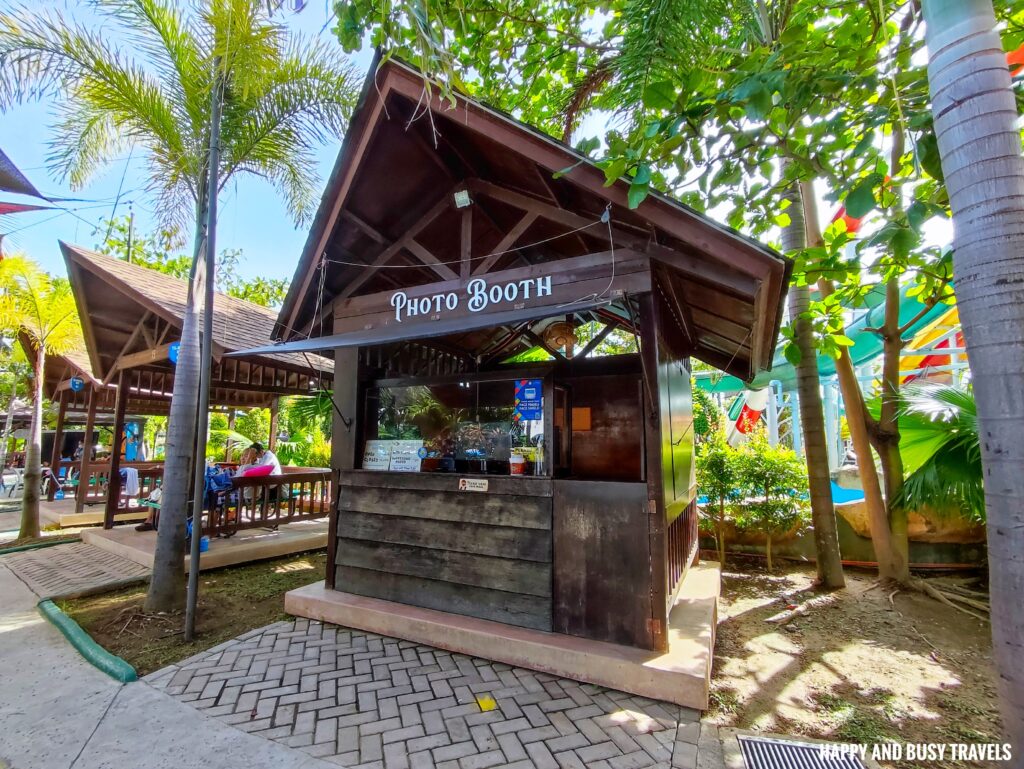 Beach Gazebo
Here is a sample of the cabanas for rent. Rates are listed at the end of this blog.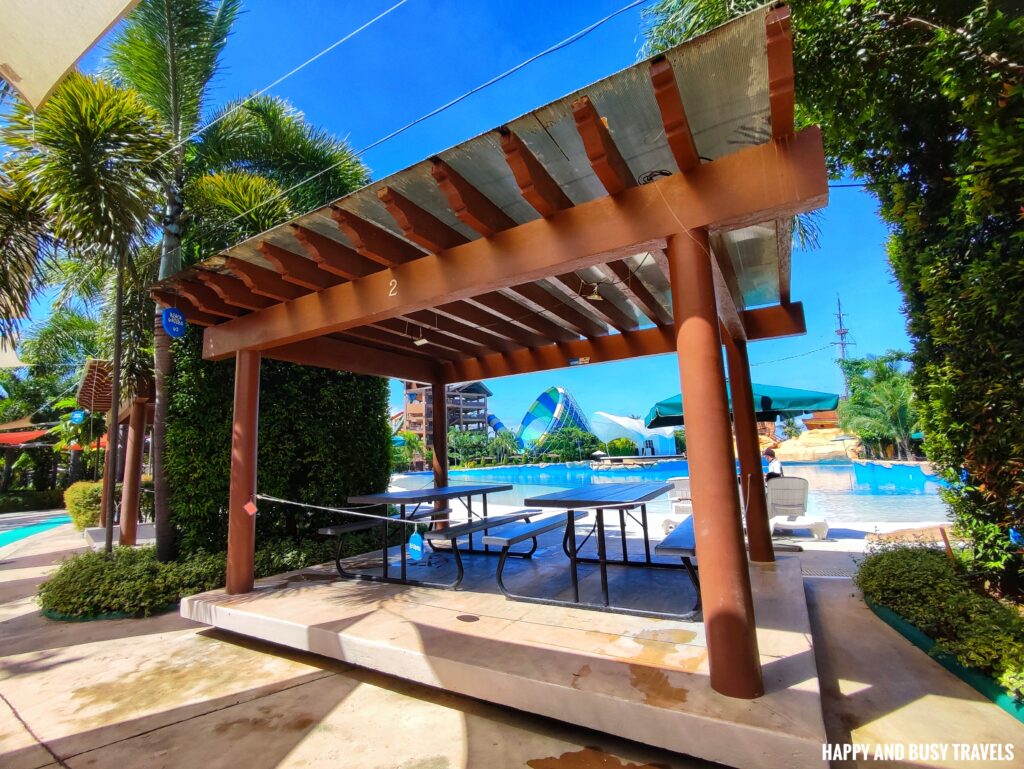 Food Establishments
Captain Oliver's Cafe
The first one is Captain Oliver's Cafe which can be rented privately for any occasion.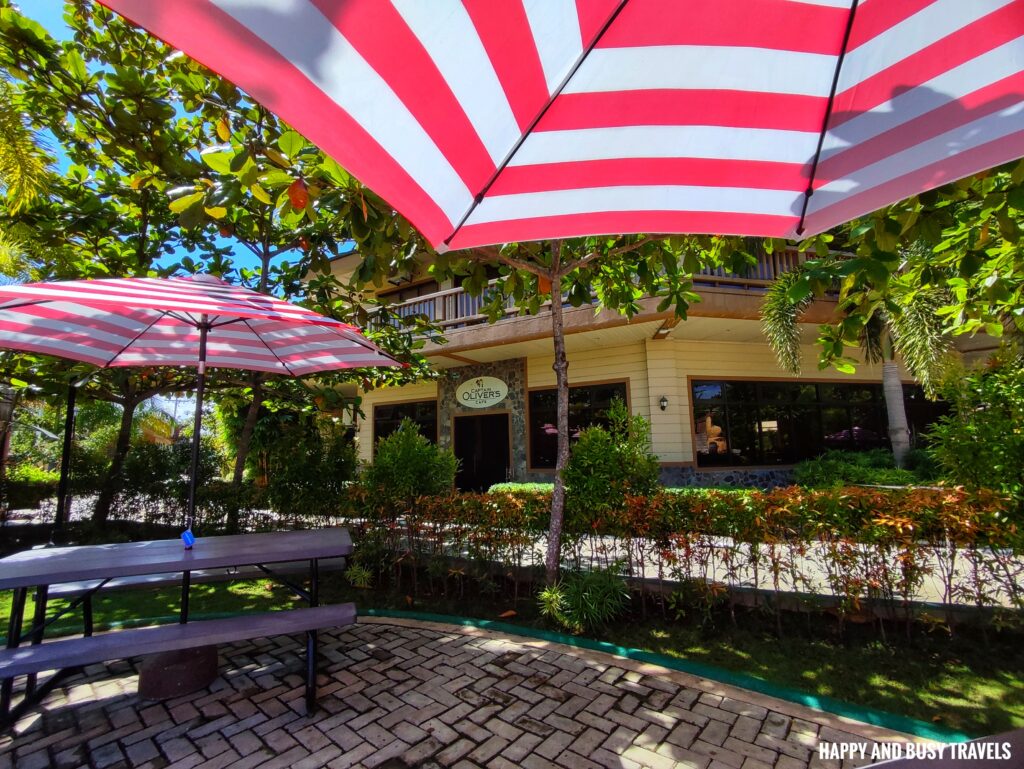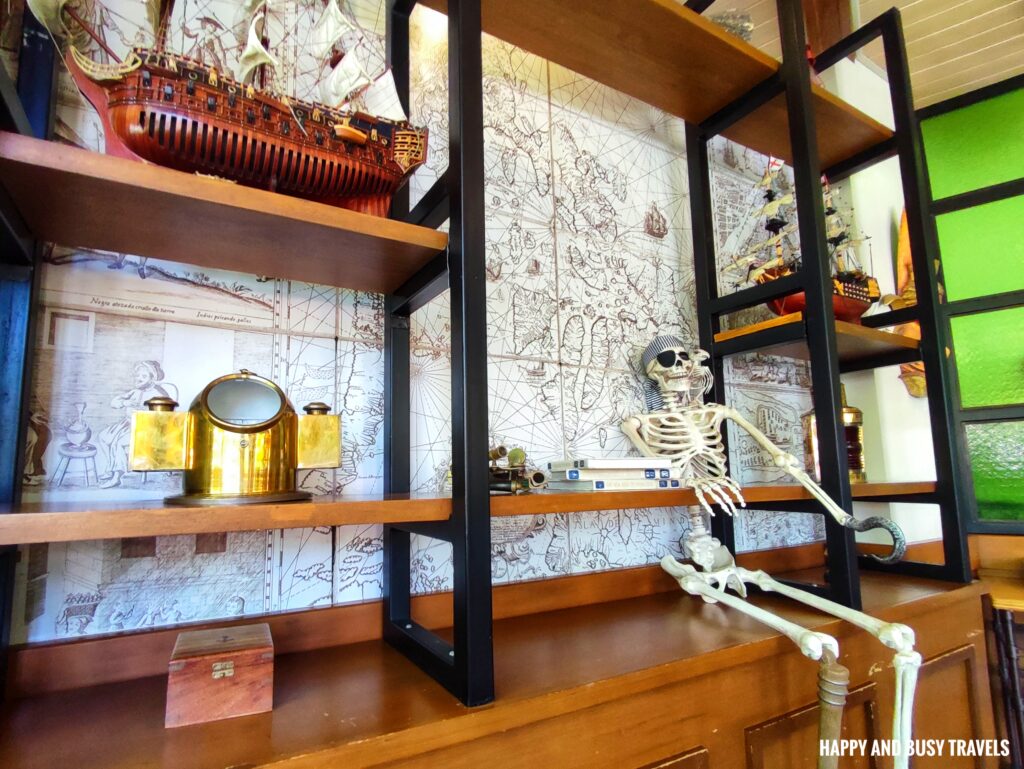 If you do not want fast food, you have to eat here.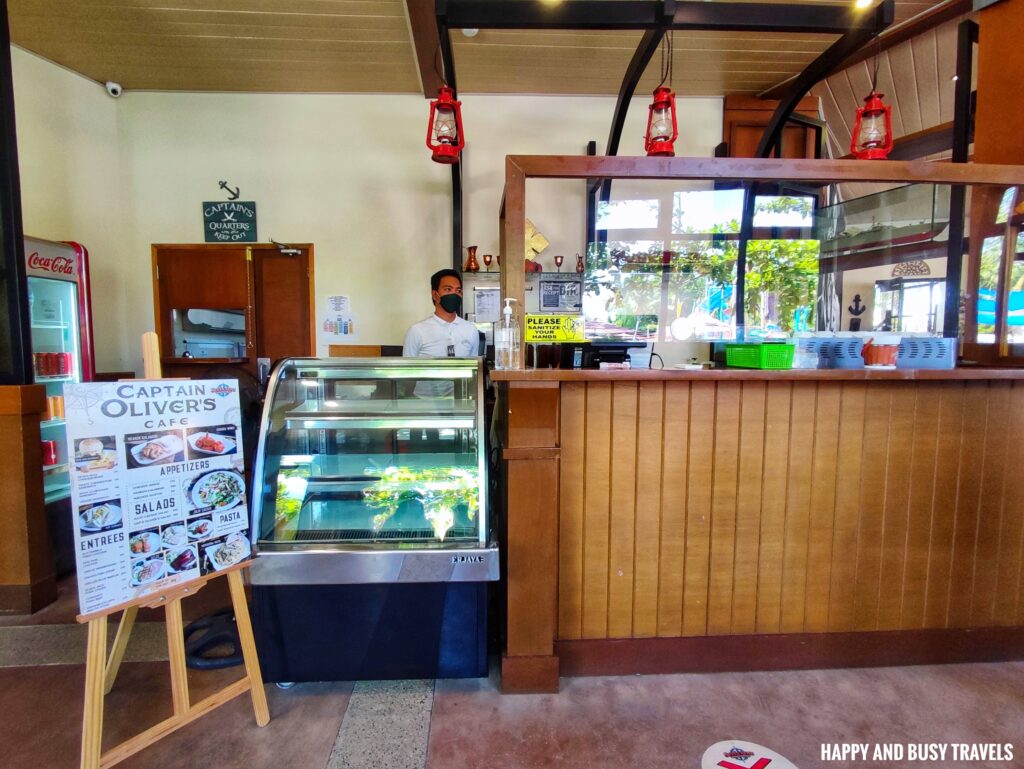 Ahoy Fastfood
Most of the guests fall in line here in the fast-food to order their lunch or snacks.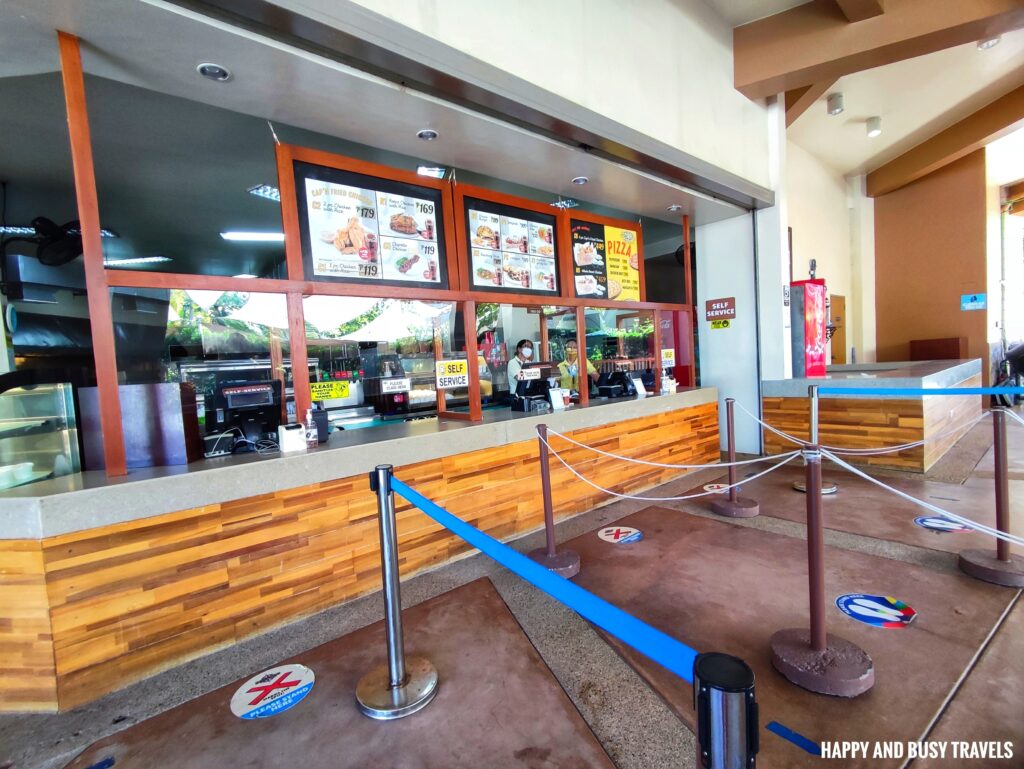 I met some guests who bought buckets of fried chicken. Yum!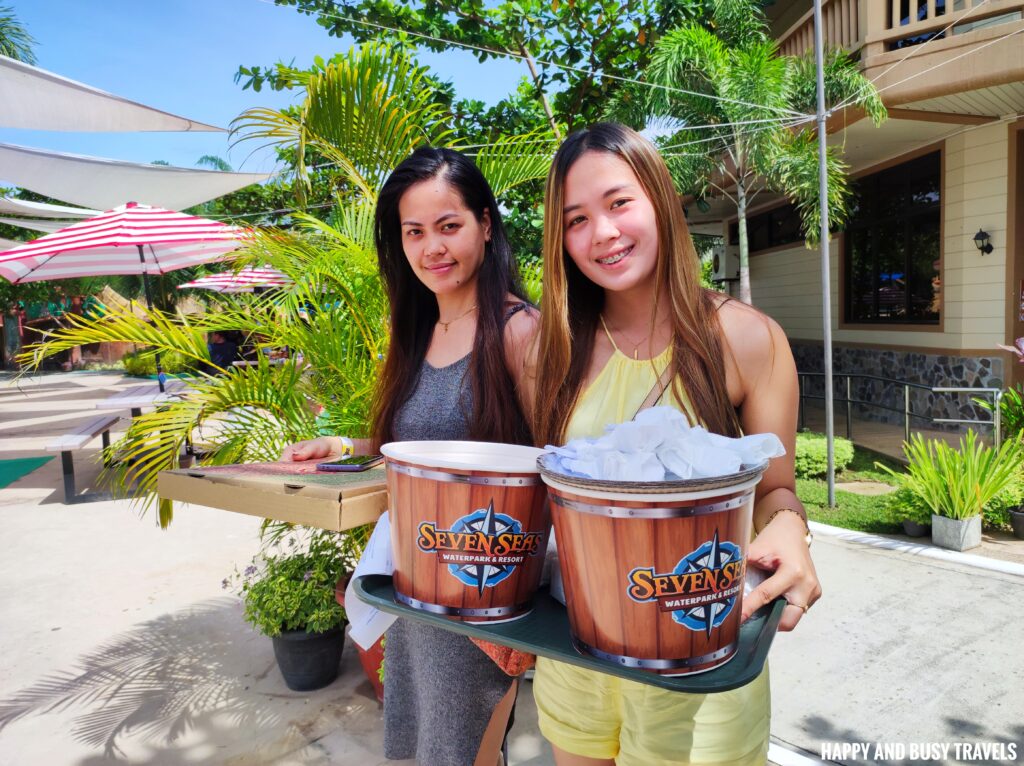 Others
Here are the other amenities/ parts of the waterpark and resort:
Compass Splash Pad
Sir Francis' Garden Courtyard
Pirates Caraibes
Riptide Reef
Pira-chute
Escape Tunnel
Waterworks
Pirate Cave
Shipwreck Island
Crow's Nest Aerial Bridge
Plank Drop
Cutlass
Cannonball Run
Sandbox
When you arrive do not forget to get a guide so you can enjoy and try everything.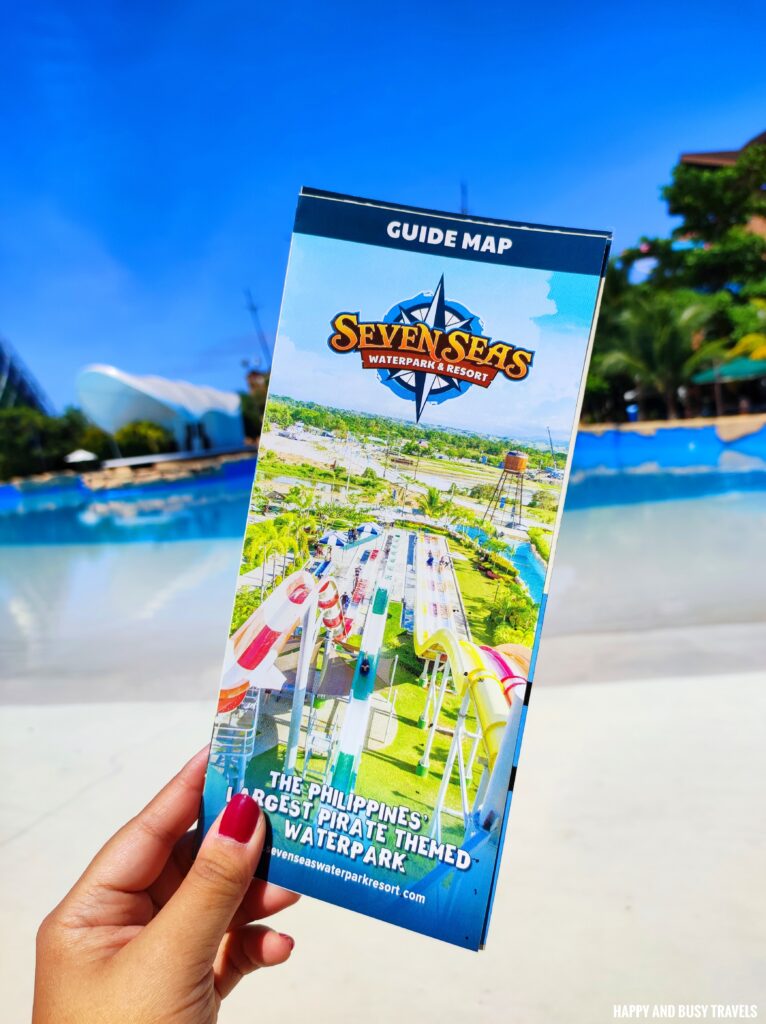 Important Information of Seven Seas Waterpark and Resort
Website: https://www.sevenseaswaterparkresort.com/
Facebook: Seven Seas Waterpark and Resort
Contact Number: +63 917 677 7667
Email Add: [email protected]
Address: Barra, Opol, Misamis Oriental, Cagayan de Oro, Philippines
Suggested time spent in the park: Whole day
Operating Hours: 8 AM – 5 PM
Rates of Seven Seas Waterpark and Resort
Here are the entrance rates and the rental rates of the cabanas.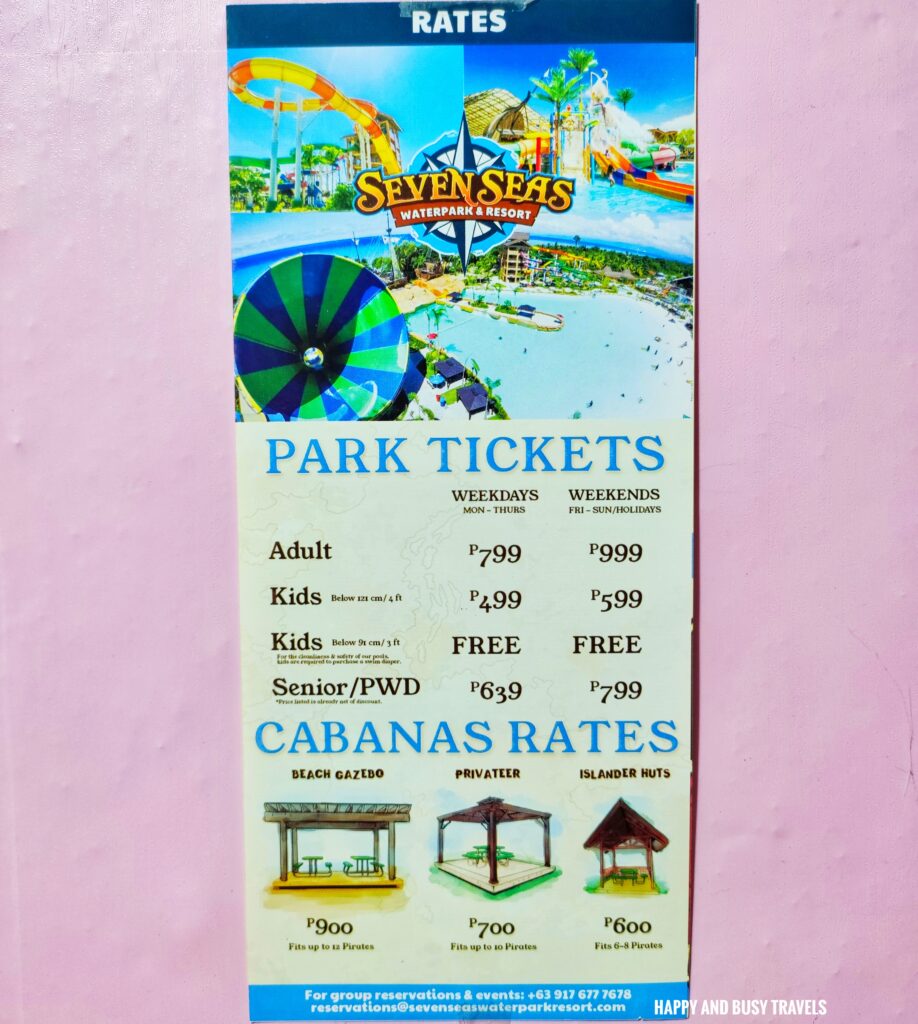 The resort also offers tour packages for the adventures in CDO.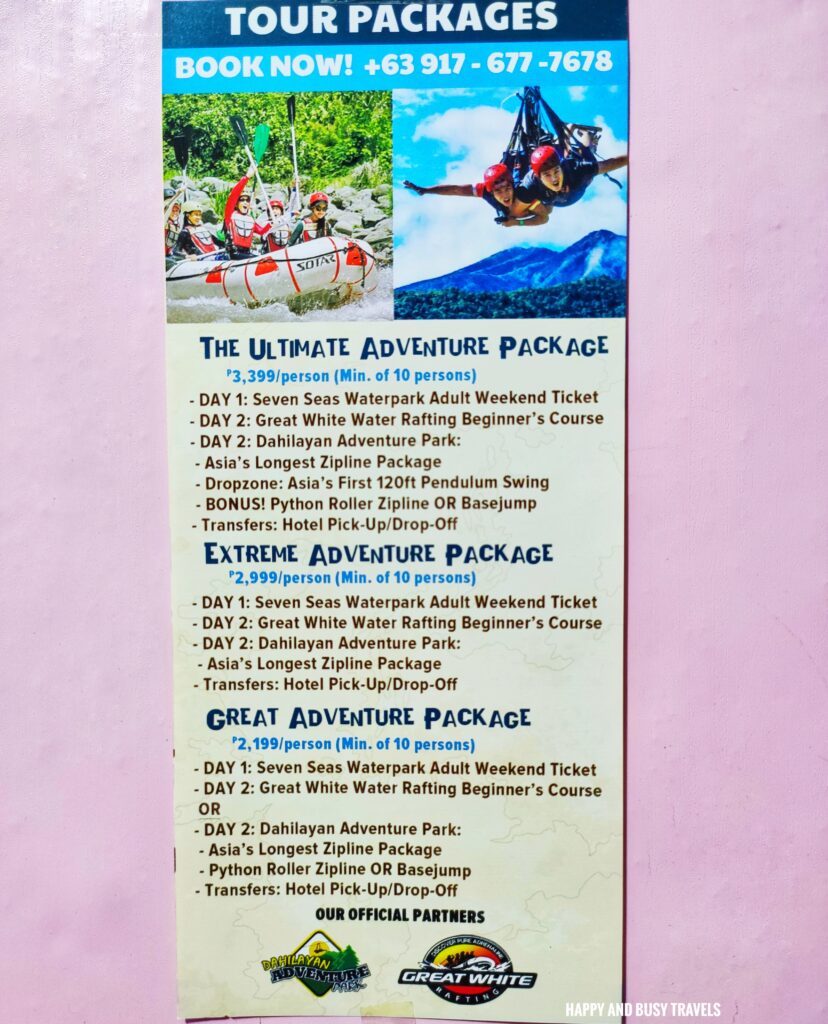 Guide Map of Seven Seas Waterpark and Resort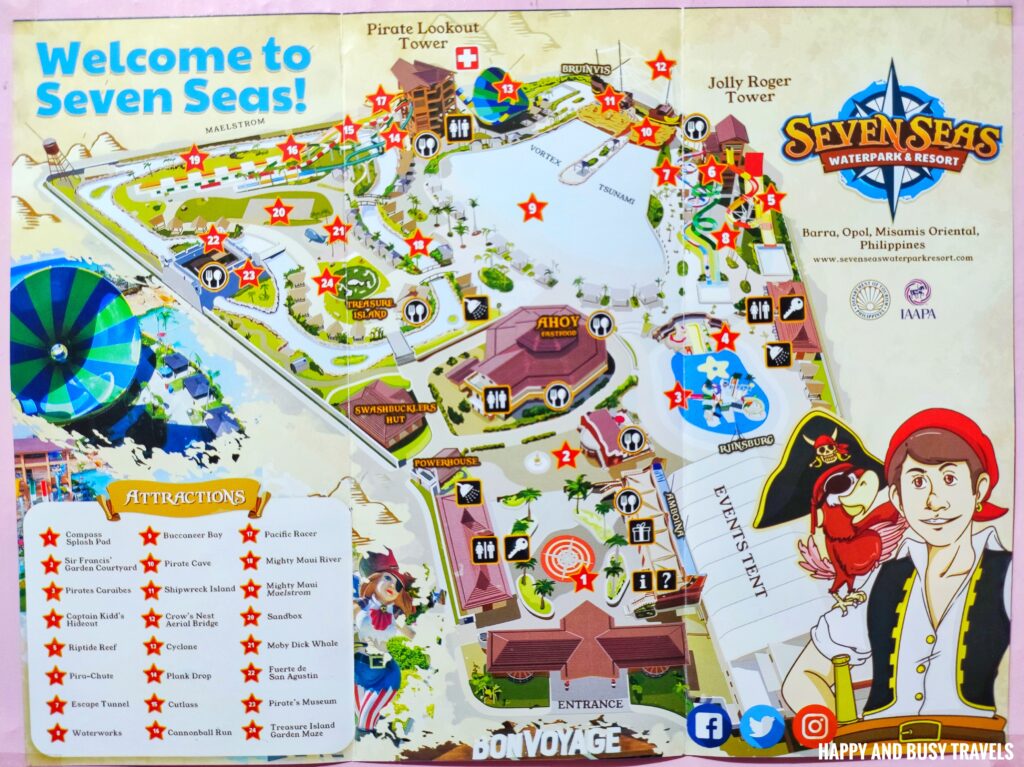 Rules and Regulations of Seven Seas Waterpark and Resort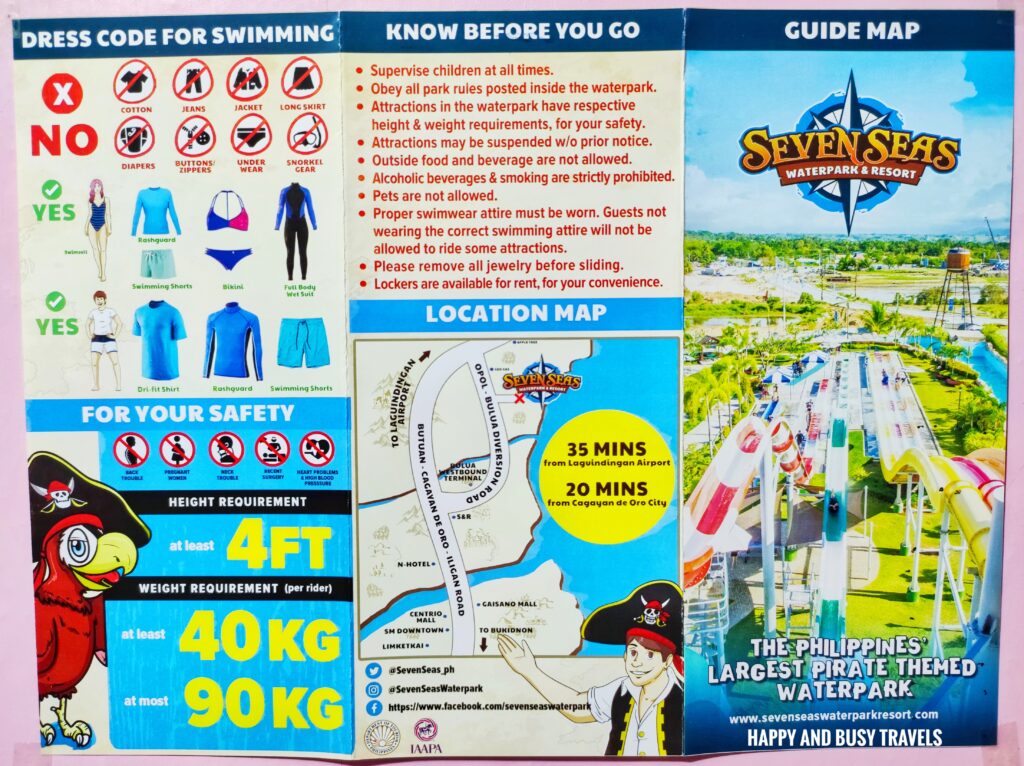 Happy and Busy's Smileys for Seven Seas Waterpark and Resort
Overall I had a quick but fun time in the waterpark. On my next visit, I'll make sure to try all of the slides.
Location 


Ambiance


Value for money 


Fun


I didn't swim because we were just in the waterpark for a few hours. My suggestion is to stay in the resort for the whole day so you can enjoy all of the slides and pool.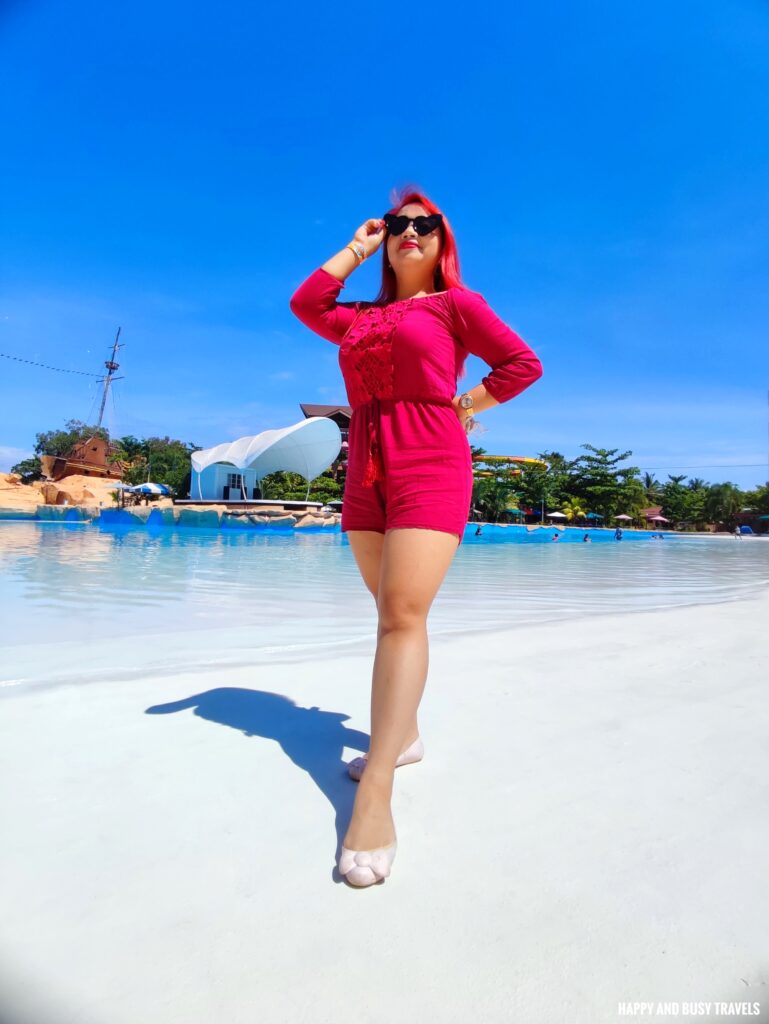 More exciting activity reviews at https://happyandbusytravels.com/category/activities/