Shirley's Just Vegan
Again, we ate a lot of food and didn't feel any guilt! Why? It's because we ordered Vegan products from Shirley's Just Vegan.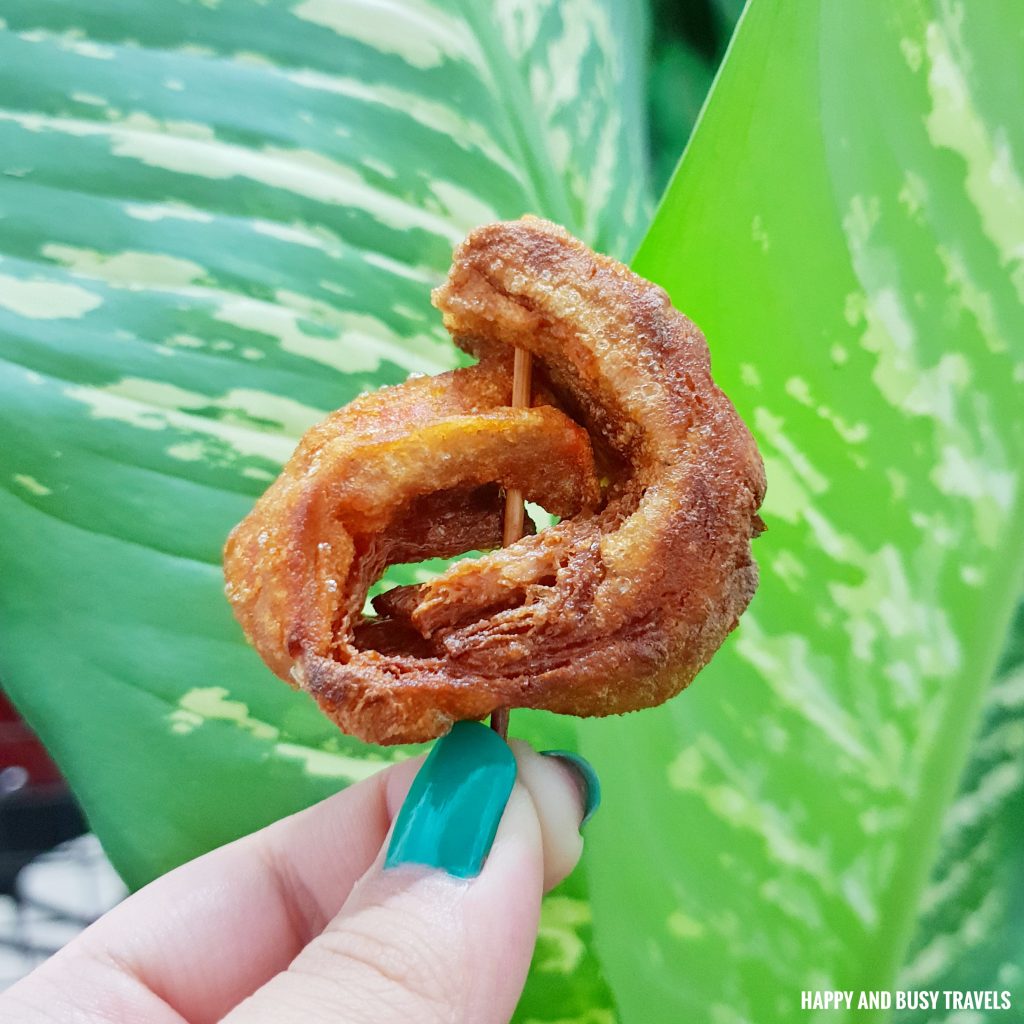 How to Order?
Message them so they can immediately deliver your requested products.
Contact Number: 0999 518 9680
Facebook page: https://www.facebook.com/shirleysjustvegan
Instagram Page: https://www.instagram.com/shirleysjustvegan/
Grilled Liempo – 6 Slabs
First, we had Inihaw na Liempo, Pinoy Style. It was delivered cooked already and ready to eat. One order consists of 6 slabs of Liempo.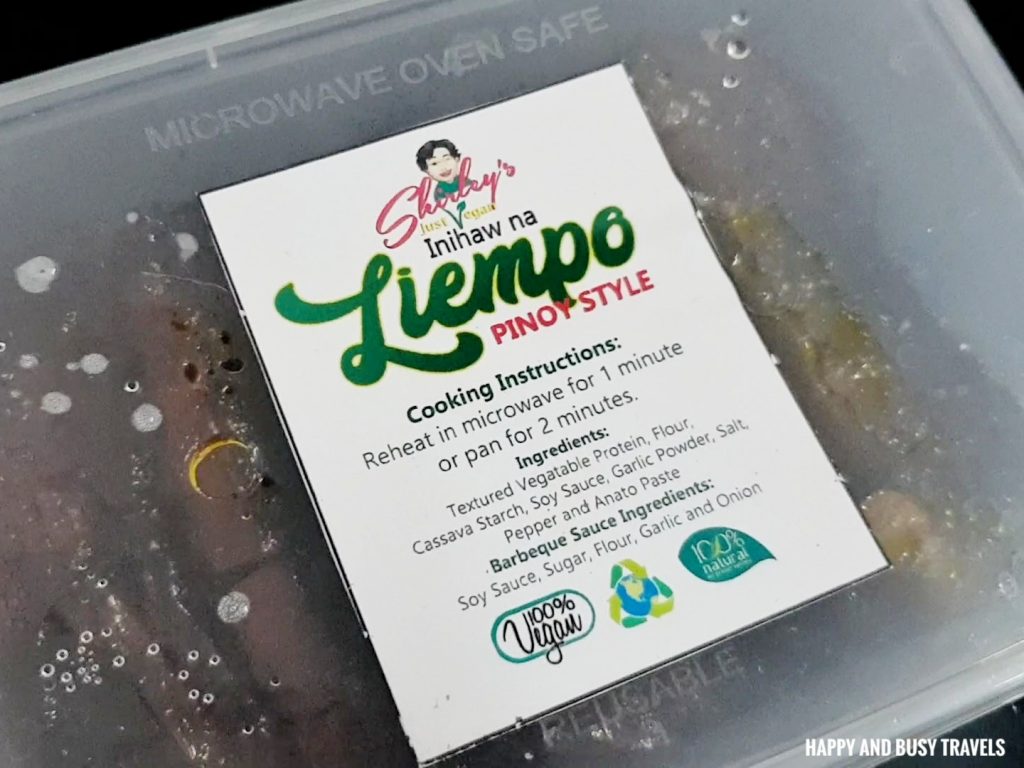 Our first impression is, it really looks like Grilled Pork Liempo, plus it really smells like Grilled Pork Liempo! We were excited to taste it.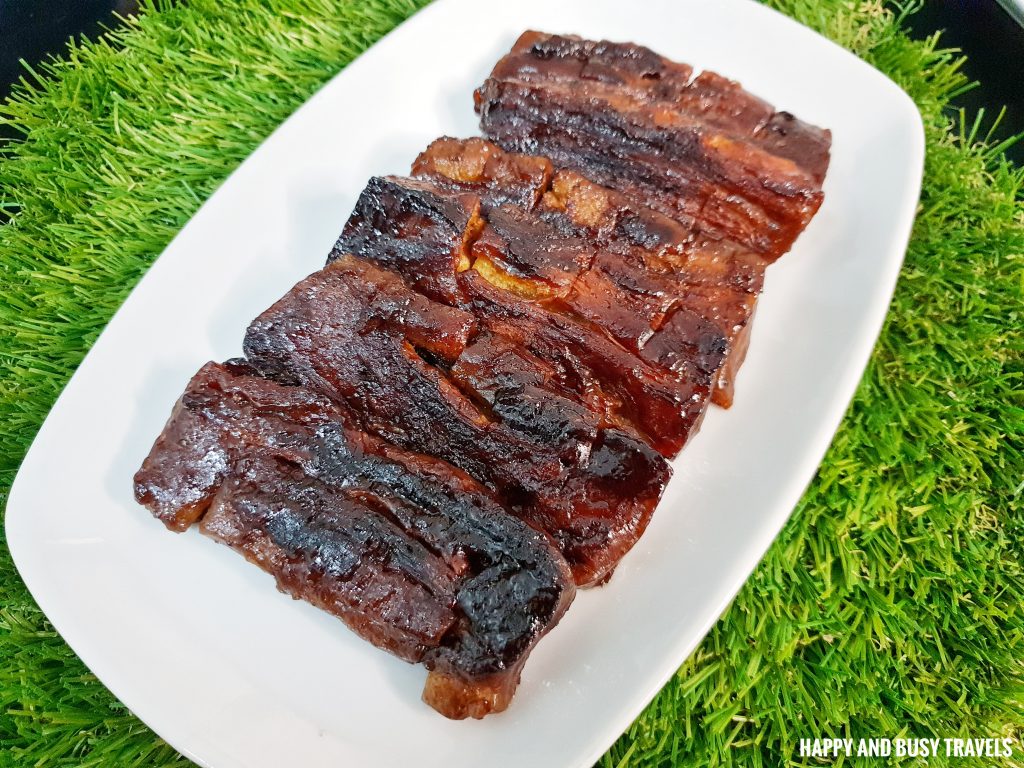 Then, we tasted it…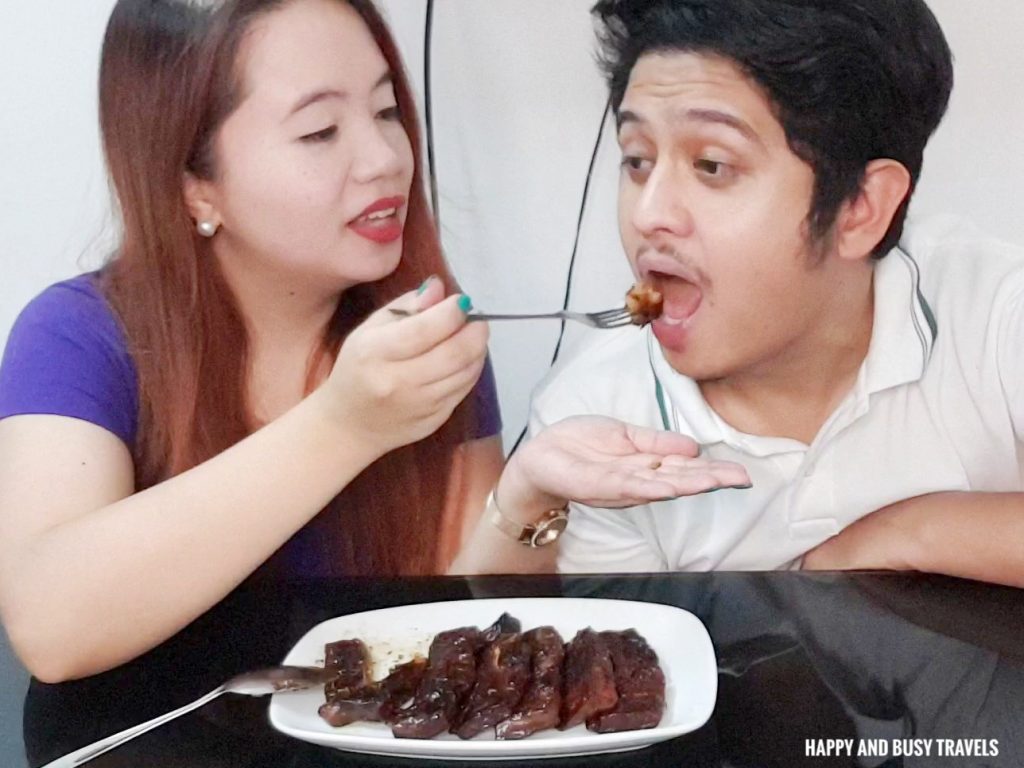 For me, it tasted so good! I even want rice! I didn't taste the plant or veggie in the slabs. On the other hand, Busy said it tastes a little bit like veggies. I do not eat veggies a lot, and Busy eats a lot of veggies, I think that is one of the factors in the difference of our opinion.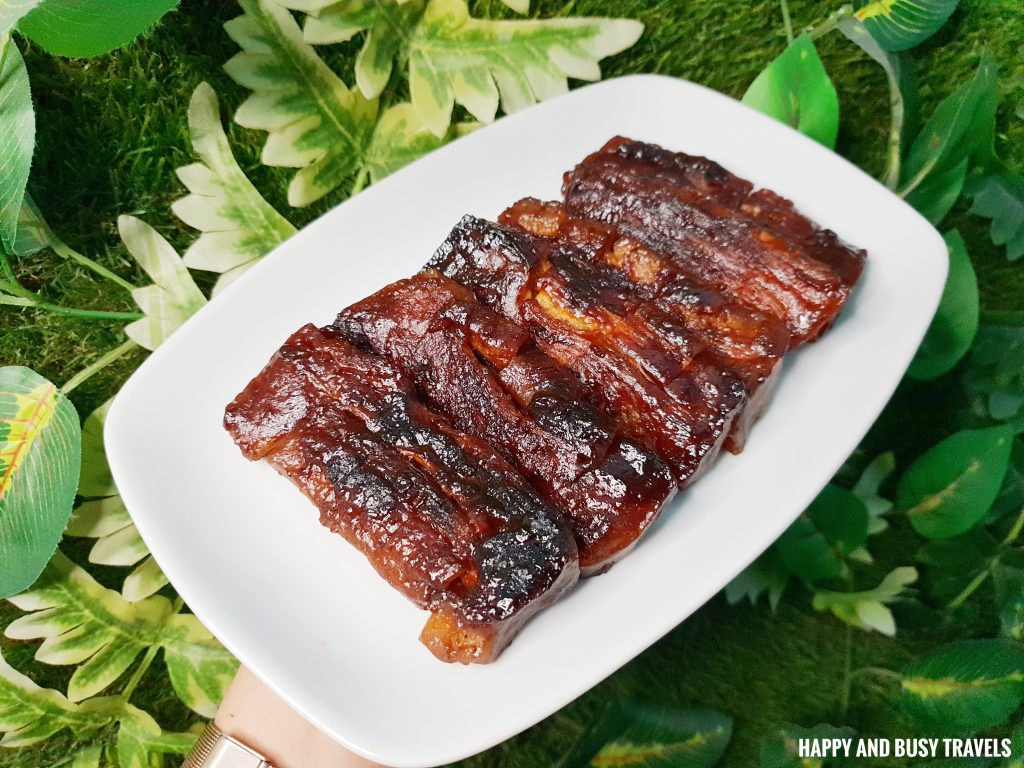 Chicharon Vaboy – 12 Pieces
Next, we had Chicharon Vaboy. This one is delivered frozen and you have to cook it.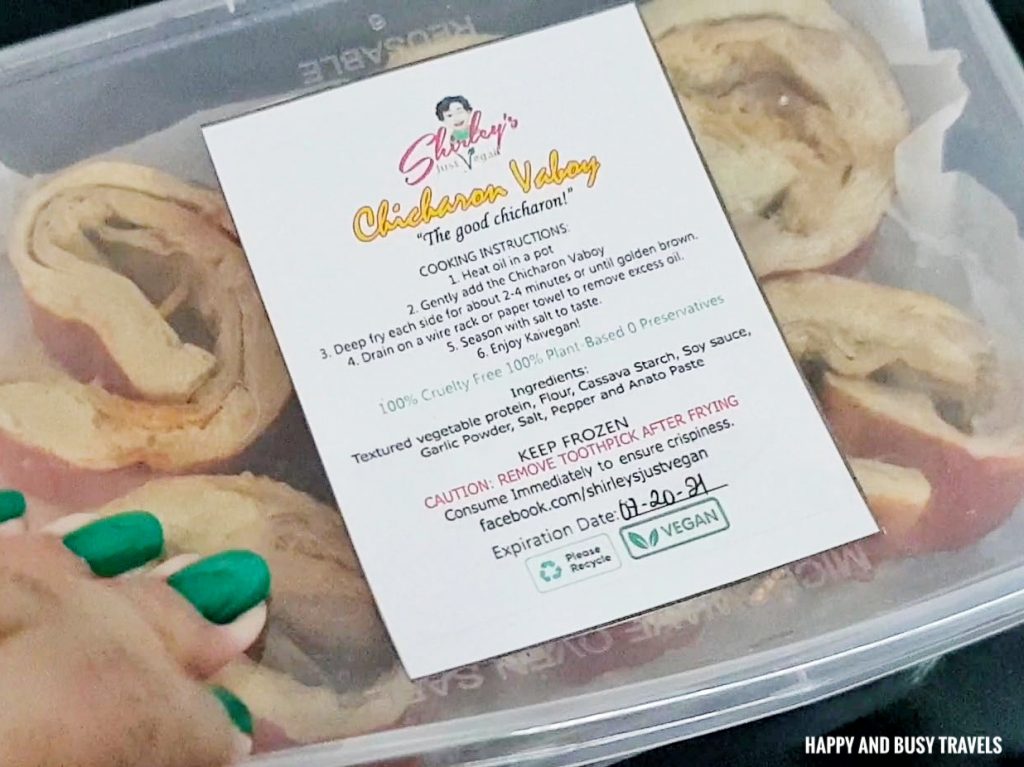 The Chicharon Vaboy looks like this when it is still frozen.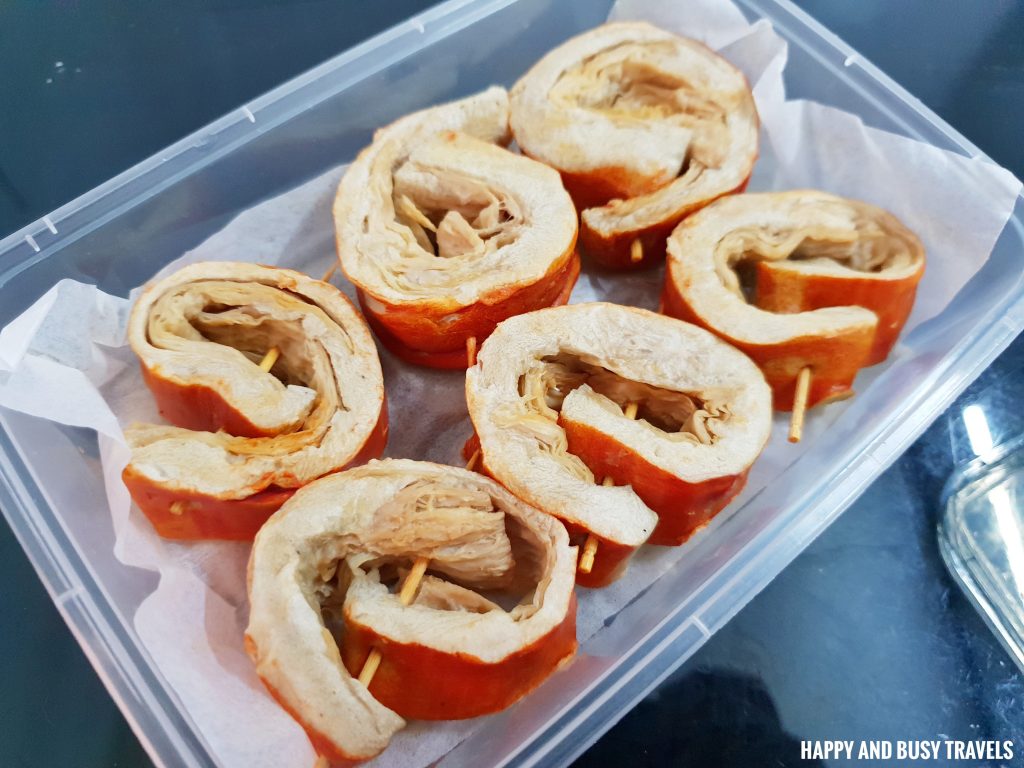 I personally do not know how to really cook… but I tried haha. So I fried the Chicharon Vaboy for 2 minutes on each side. You can also cook this in the air fryer if you prefer this method.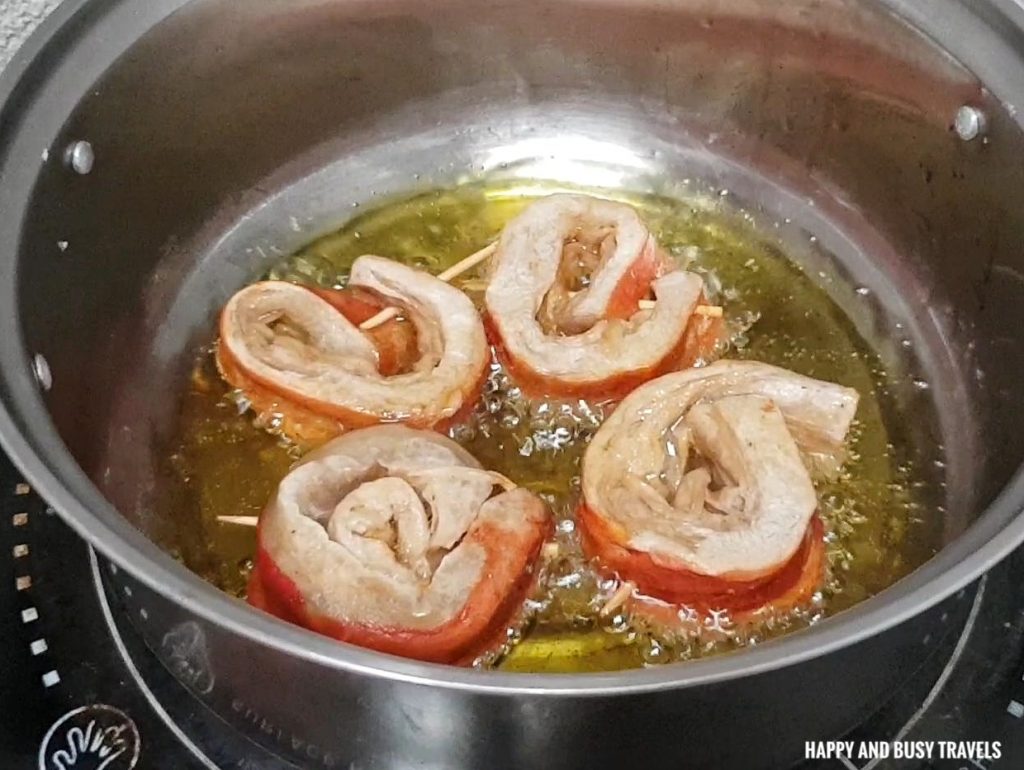 Finally, I cooked it to perfection! It really looks and smells like Pork Chicharon!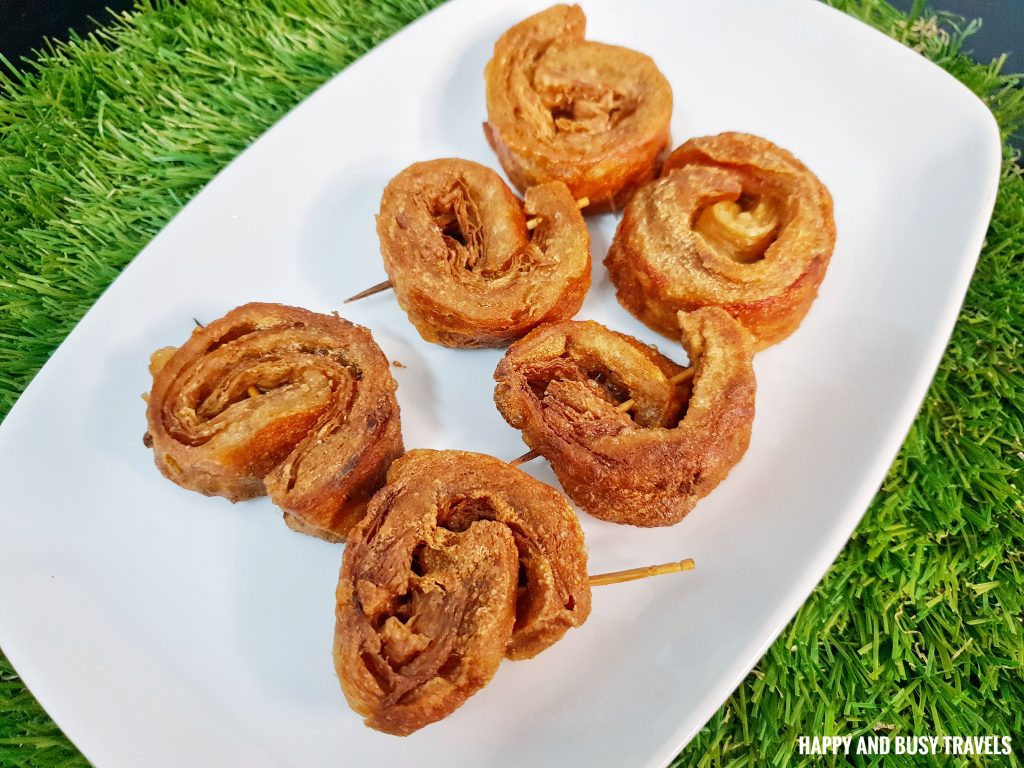 The instructions said we have to remove the toothpick, but I like to leave it there haha it looks cool. I know it's kinda dangerous to eat while the toothpick is there, but it's just me and Busy and we are aware that there is a toothpick.
The Chicharon Vaboy tastes really really really good! Aside from I cooked it haha it is really delicious and so savory. We both love it very much that we finished all of the 6 pieces that I cooked.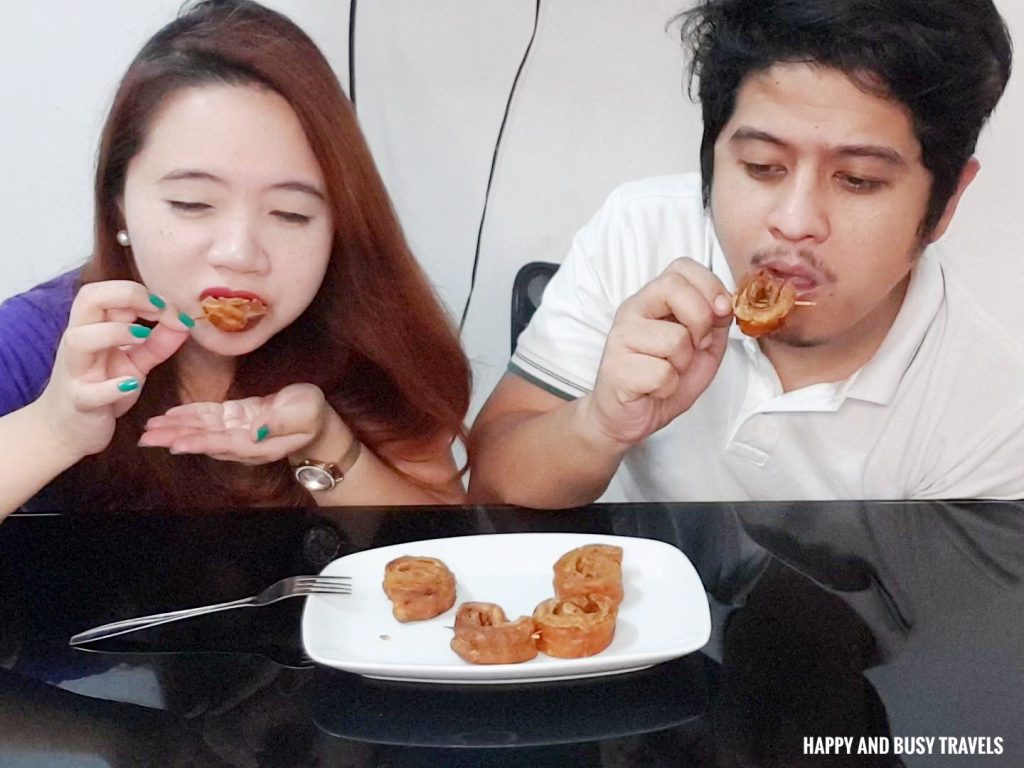 Pricelist of Shirley's Just Vegan
Chicharon Vaboy 12 pieces – Php 275
Inihaw na Liempo 6 slabs – Php 285
Happy and Busy's Smileys for Shirley's Just Vegan
Overall, we recommend the products of Shirley's Just Vegan. Aside from it's tasty, it is also affordable.
Food

Everything is delicious! We want more… We think one order is not enough.
Value for money

As I have mentioned, the dishes are delicious,
Service 

All of our queries were answered and entertained.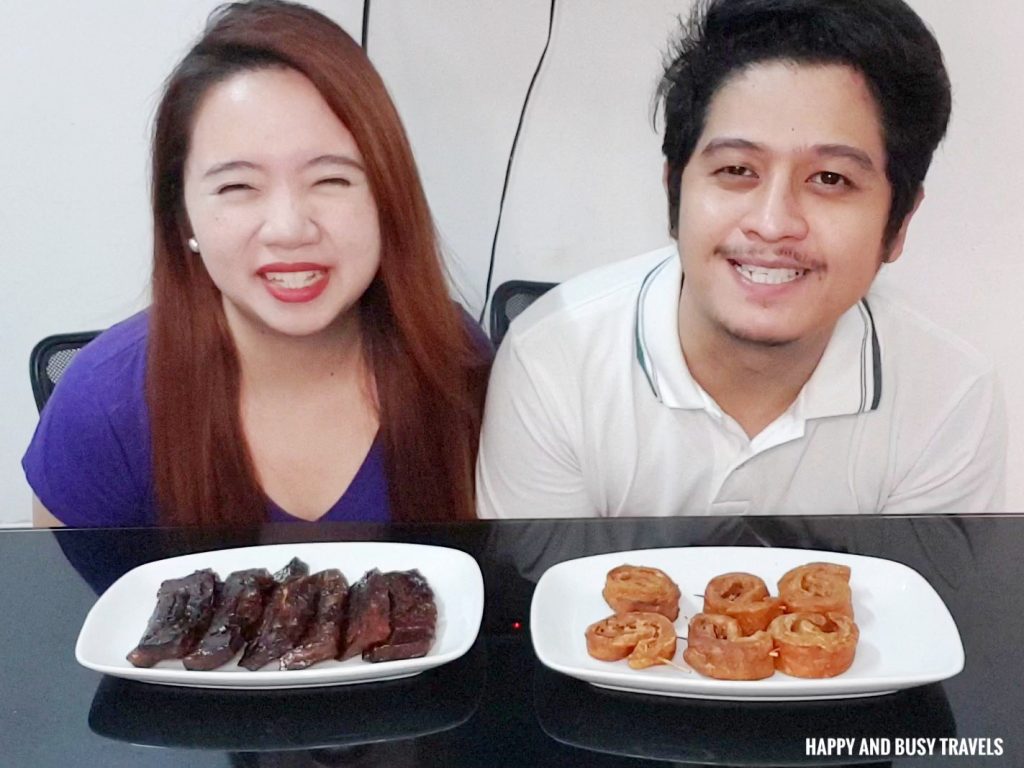 More exciting food and drinks review at https://happyandbusytravels.com/category/food-and-drinks/