Ever wonder if you can rent an island for your birthday, anniversary, or any occasion for an affordable rate? Sierra Lake House is here to fulfill your dreams.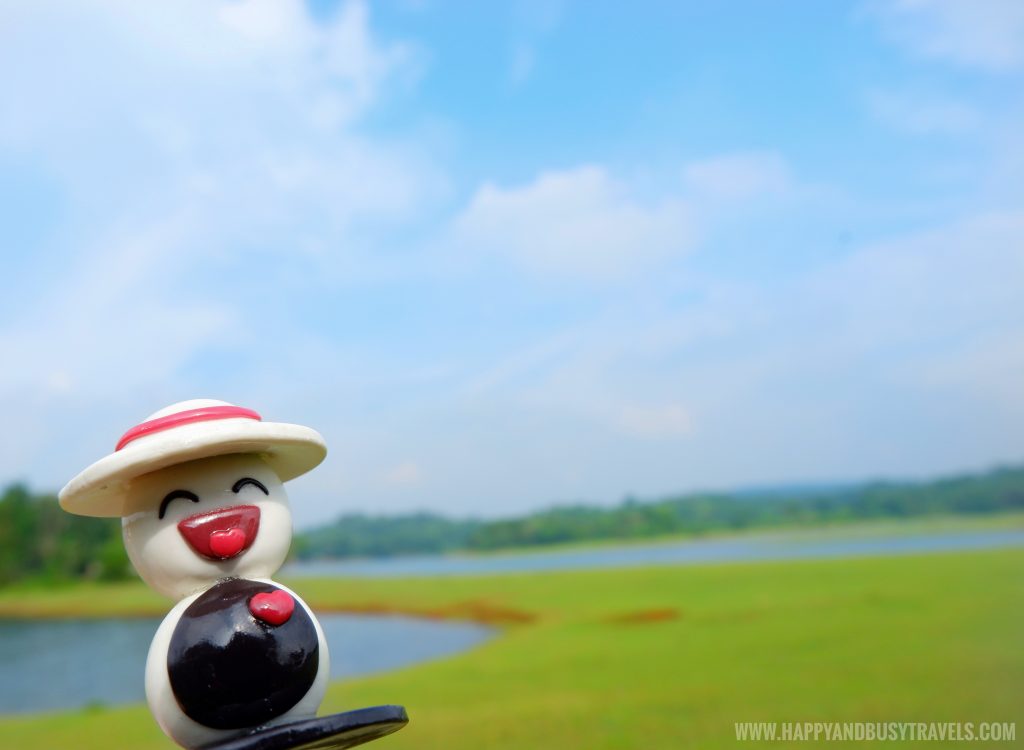 Sierra Lake house is a private island for rent in Cavinti, Laguna, just 3 hour away from Manila. If you want to go away from the hustle and bustle of the city, you have to go here for a quick escape.
Facebook: https://www.facebook.com/SierraLakeHouseCavinti/
Contact Number: +639158622553
Address: Lumot Lake, Cavinti, Laguna
Google Maps: https://goo.gl/maps/3BgM4LVmAvPwNYjS6
How to book?
New to Airbnb? sign up here: SIGN UP
Contact them through Facebook
Quick links
Going to Sierra Lake House
The lake house is 3 hours away from Manila.
How to get here?
Public Transportation
Ride a bus from Cubao or Buendia going to Sta Cruz.
Go down in Pagsawitan, Sta Cruz, Laguna.
Ride a Jeepney to Brgy. Lumot, tell the driver to drop you in Lumot Lake.
Private Transportation
Drive through SLEX, exit at Calamba, then turn left.
Drive to Los Banos, Santa Cruz, then Pagsanjan, just continue to go straight.
At the fork, keep left, you will see Lumot Port in a while.
Tip: Use Google maps or Waze 🙂
This is the scene at Lumot Port while waiting for the caretaker to pick us up.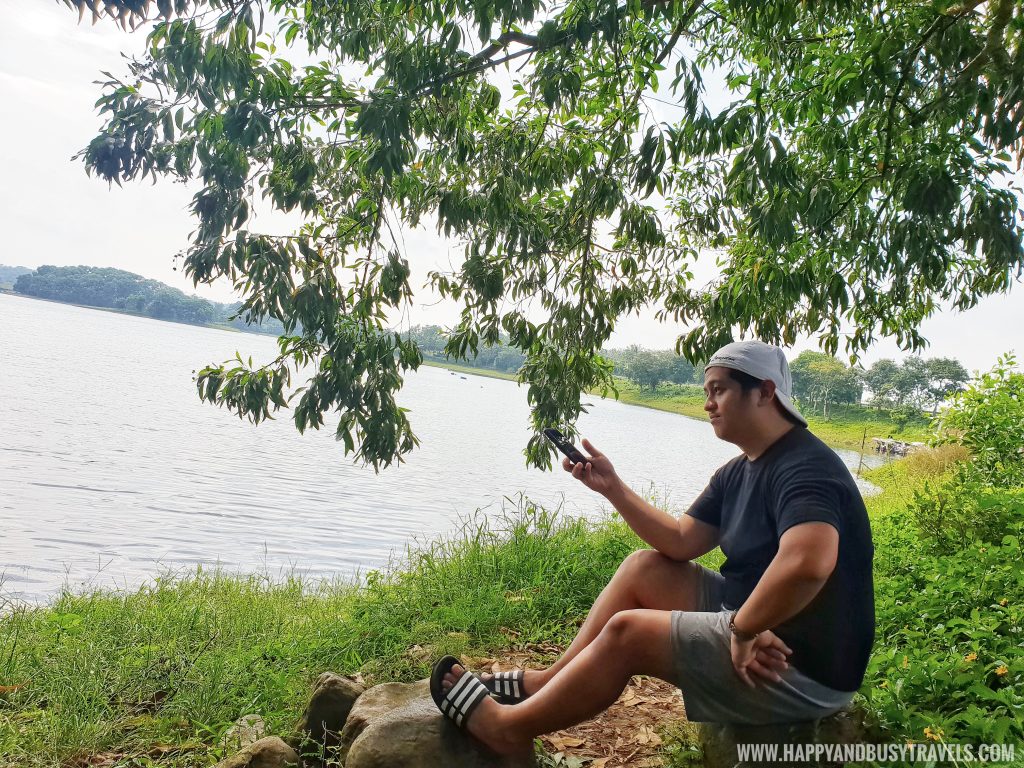 Excellent ambiance is waiving at us already haha.
Just after 10 minutes, we reached the island where Sierra Lake House is located.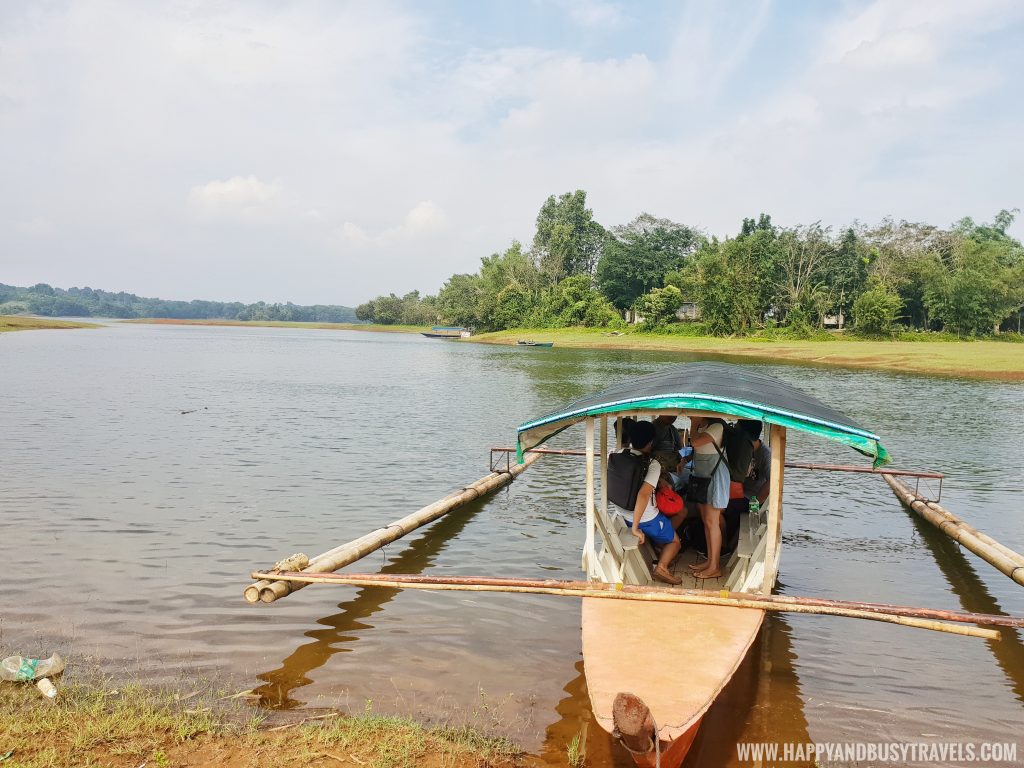 The Lakehouse
Sierra Lake House has 2 main houses for rent. This main house is called the Lakehouse. The Lakehouse is composed of a living room, dining room, kitchen, 2 comfort rooms, and 3 bedrooms.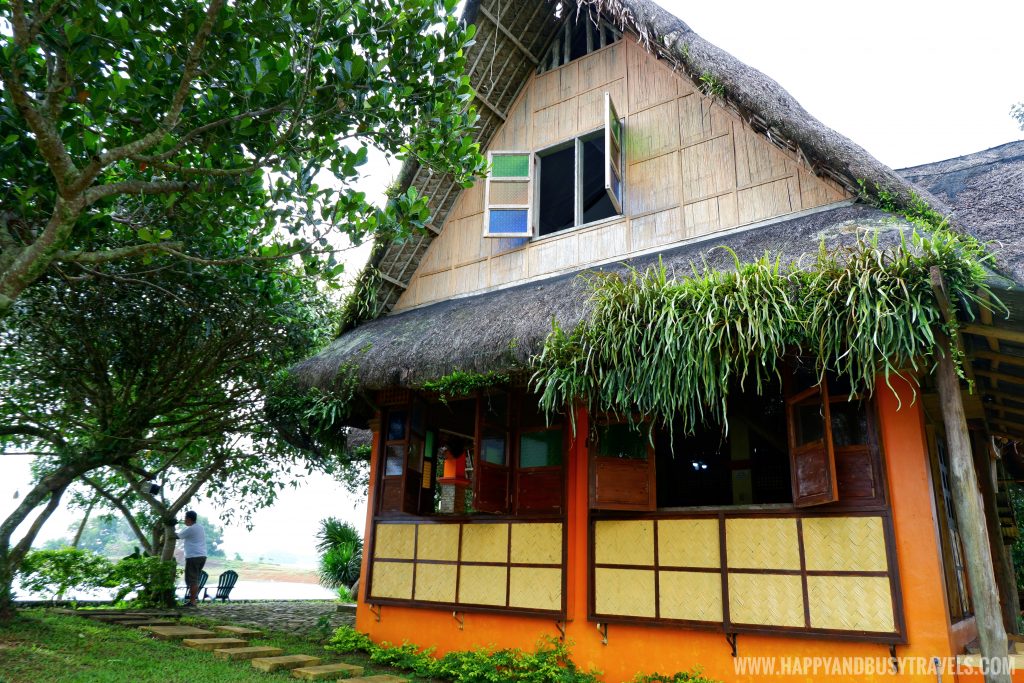 If you are a group of 7 to 16 people, the lakehouse is the best choice for you.
Living Room and Dining Area
The cool breeze passes through the large windows of the living room. We didn't even need to use the electric fan.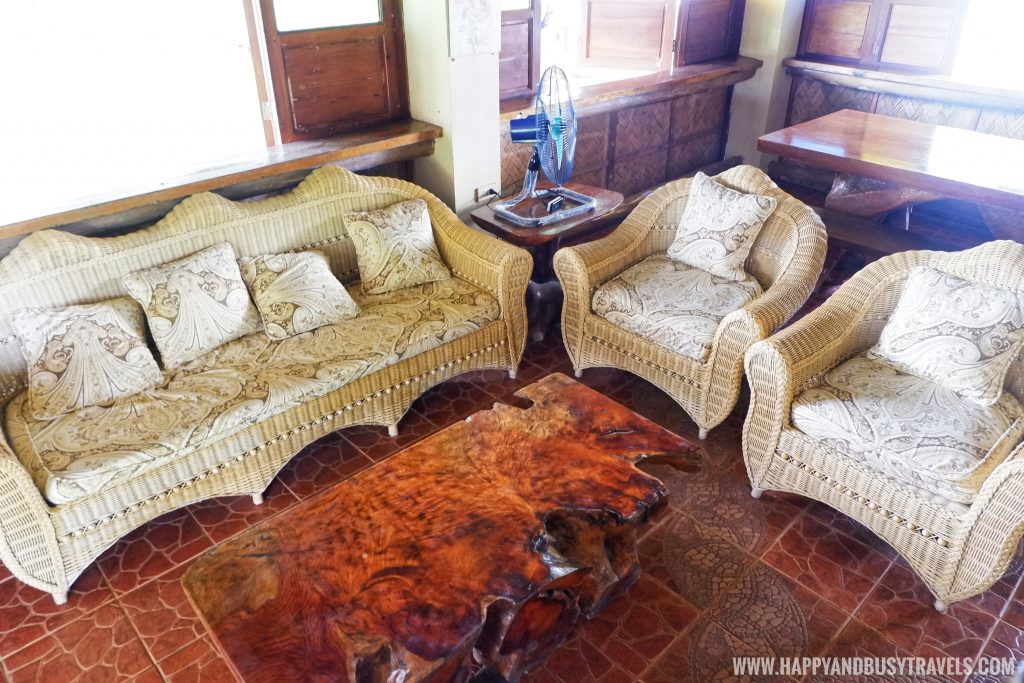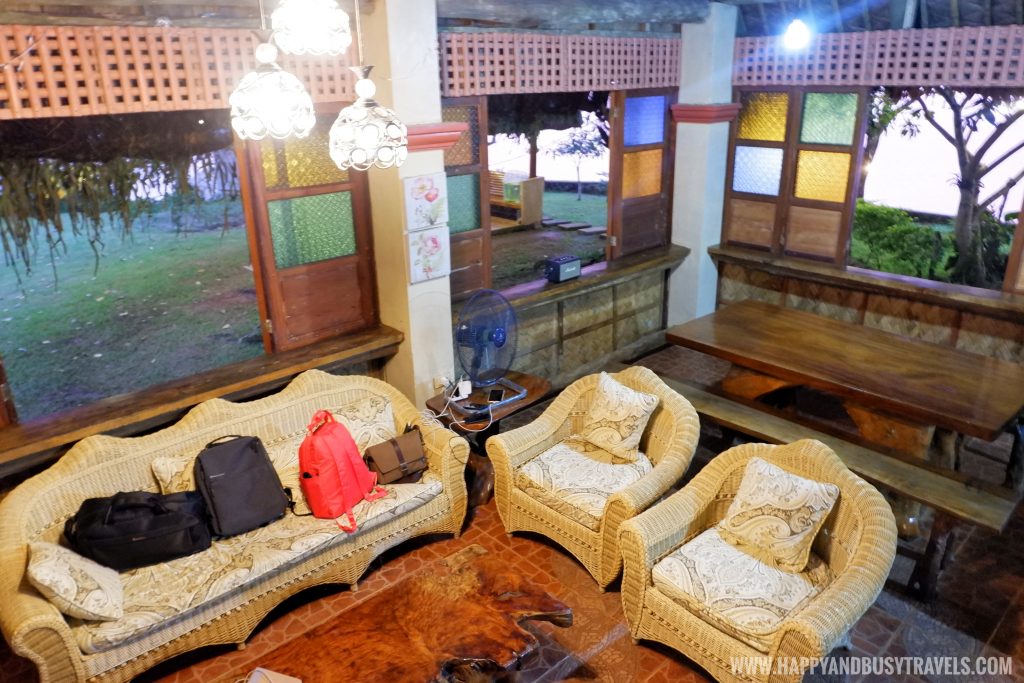 Kitchen
The kitchen in the lakehouse has everything we needed, from the cooking up to our dining needs.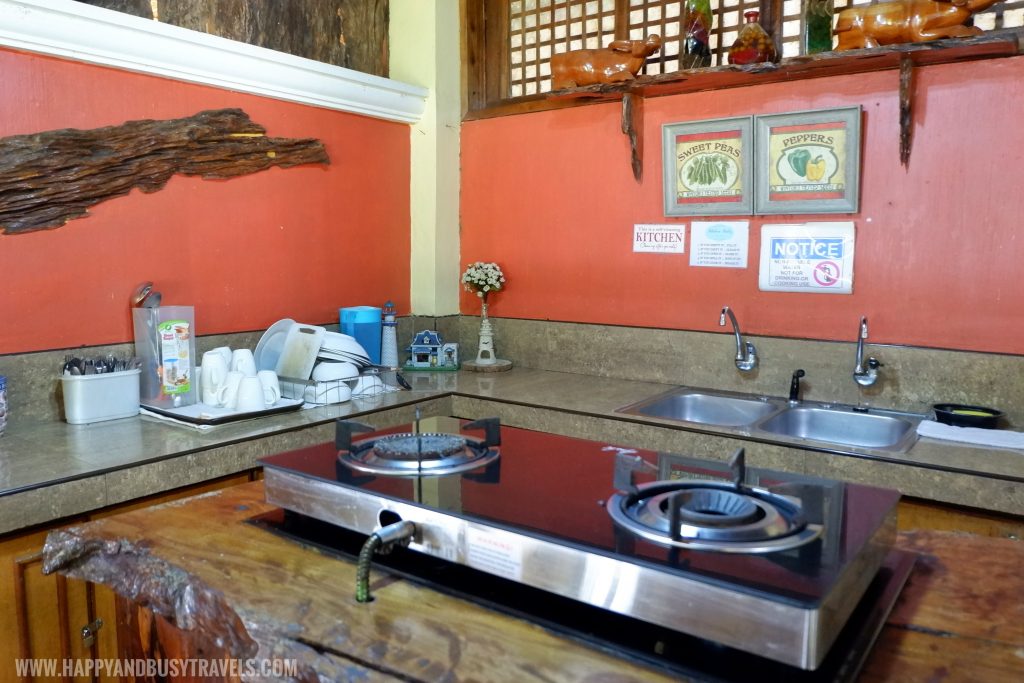 We just brought food, and then we cooked it in the kitchen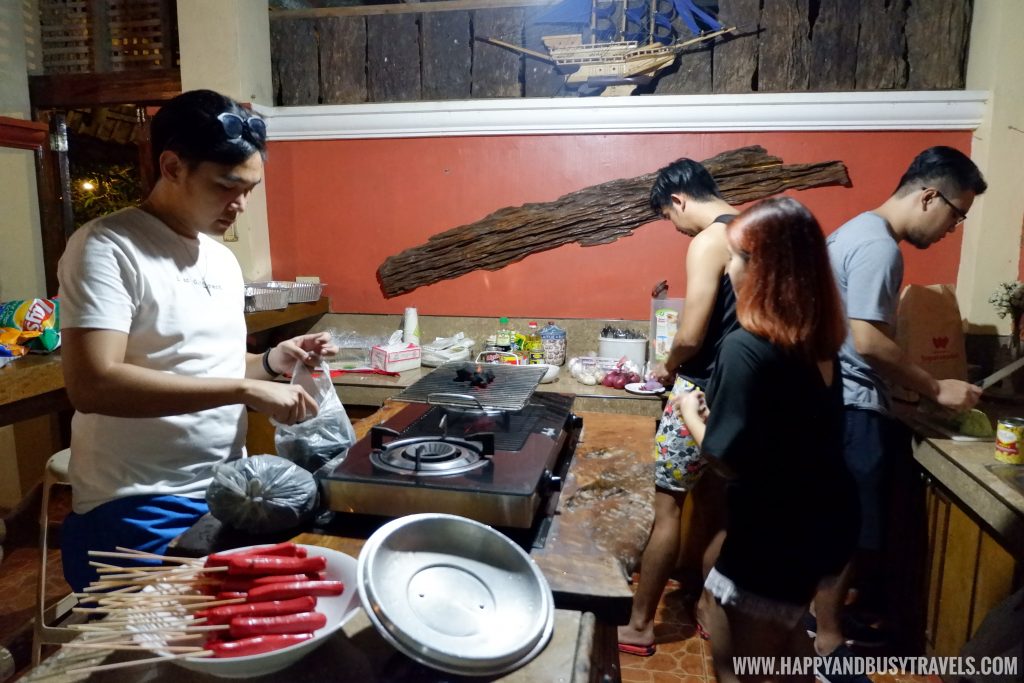 Above is a picture of me and my beshie Michael haha we are lighting up the charcoal before we put it in the grill 🙂 Pork Barbecue, and Grilled Hotdogs are in the menu 🙂 . On the other hand, Viz and Jerome are preparing to cook the rice and Chopseuy.
Bedrooms
The lakehouse has a total of 3 bedrooms, and bed arrangement differs depending on how many are the guests.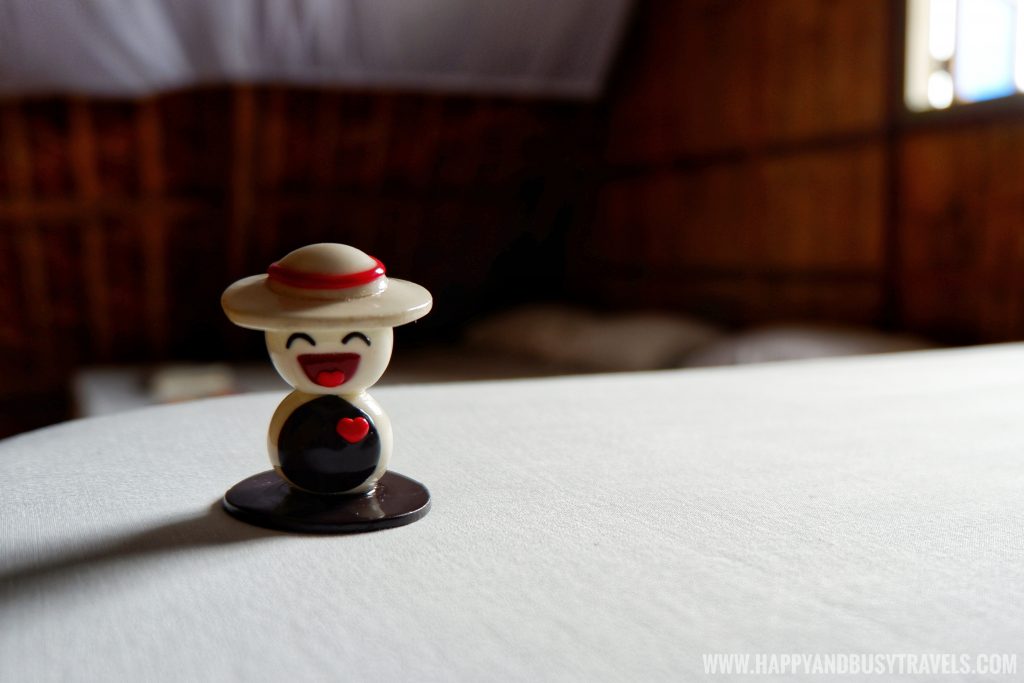 First Bedroom
The first bedroom is located just above the stairs.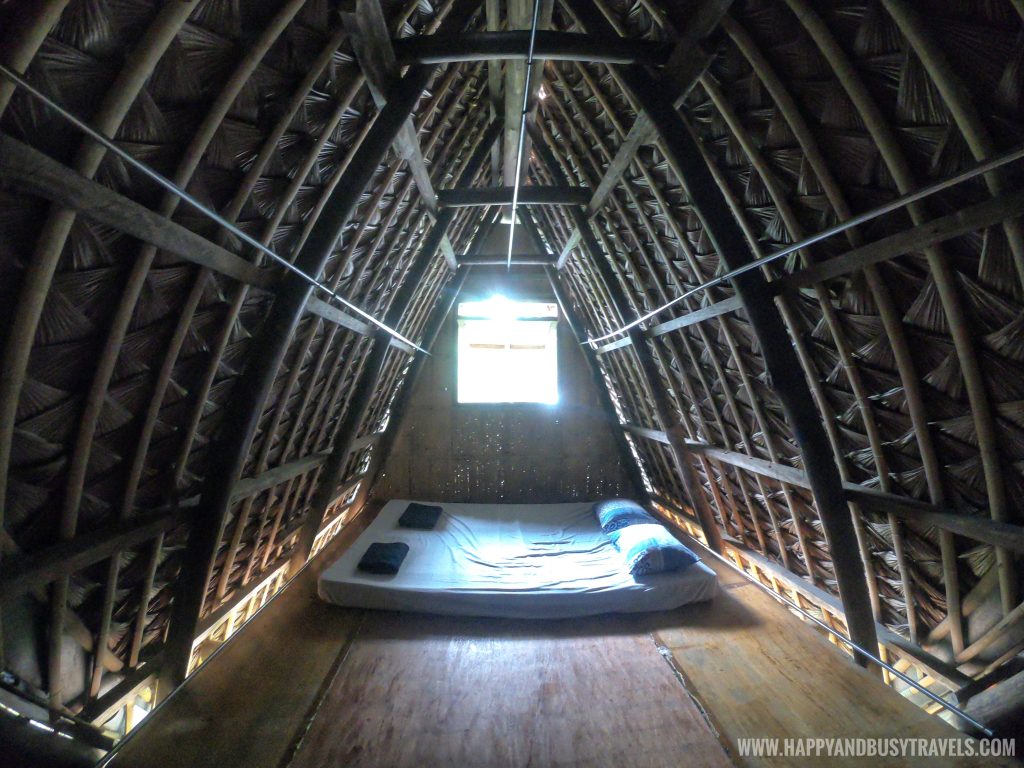 Second Bedroom
The bed in this second bedroom has a bed frame. This room is smaller than the other rooms so I think it can only fit one double bed.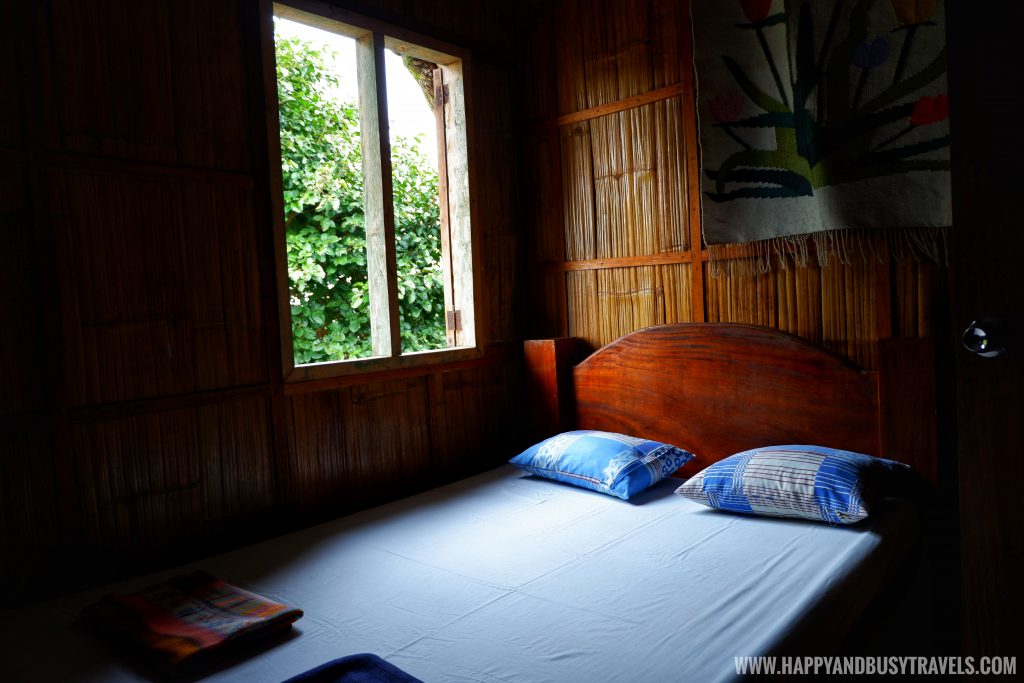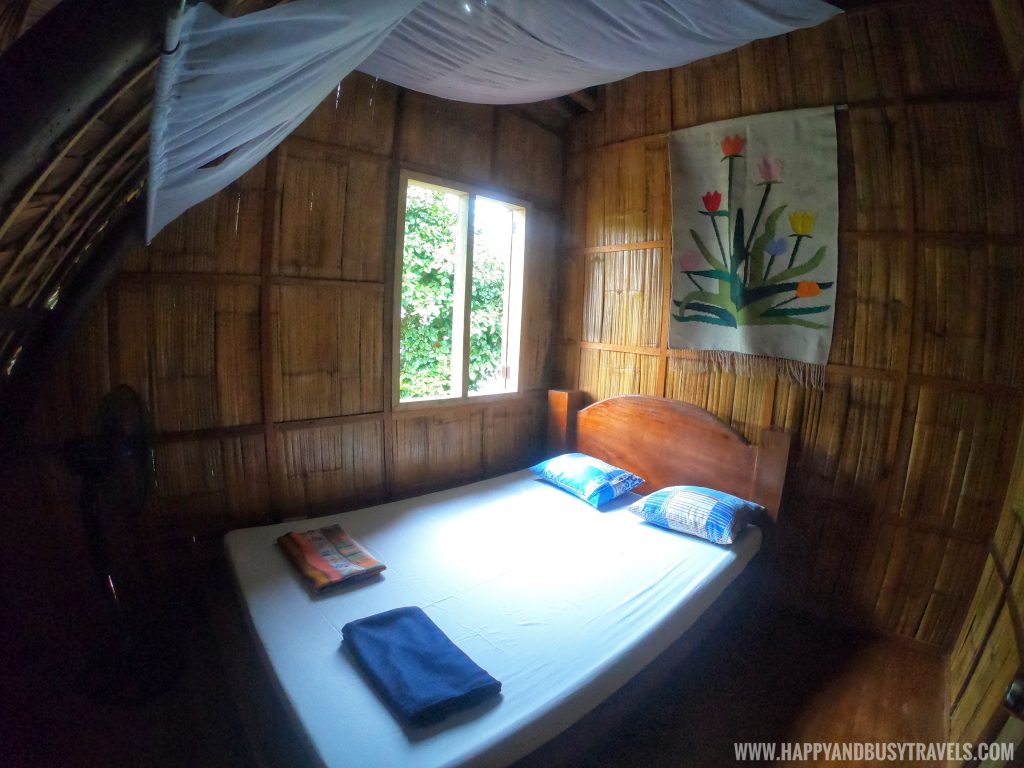 Third Bedroom
The third bedroom is the biggest from the three. So, three beds are placed here. Aside from these beds, I think one or two more beds can fit here.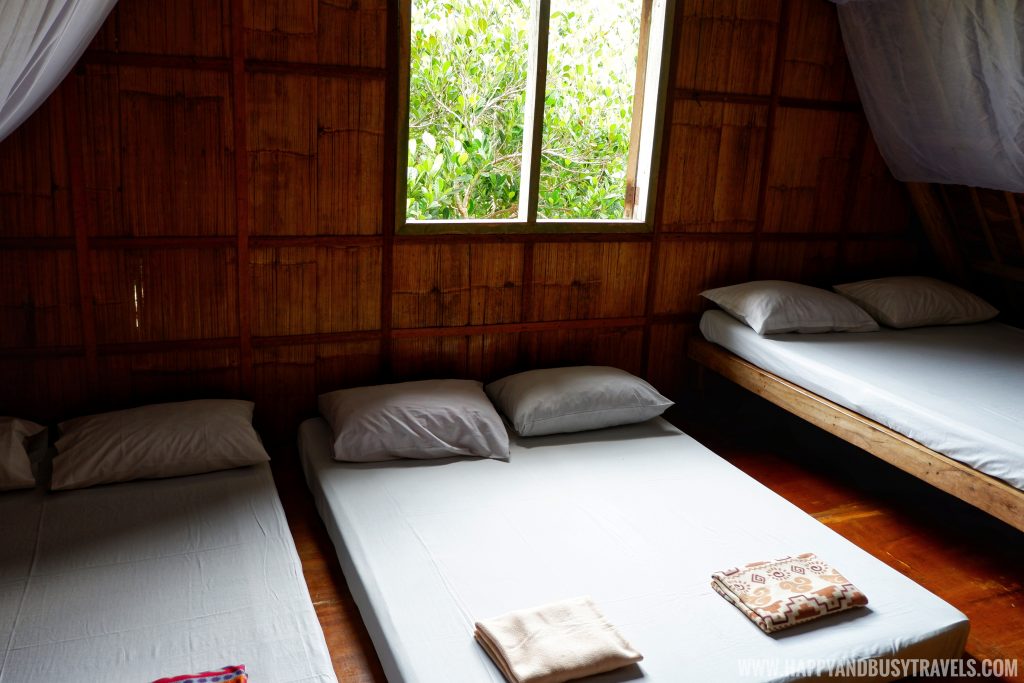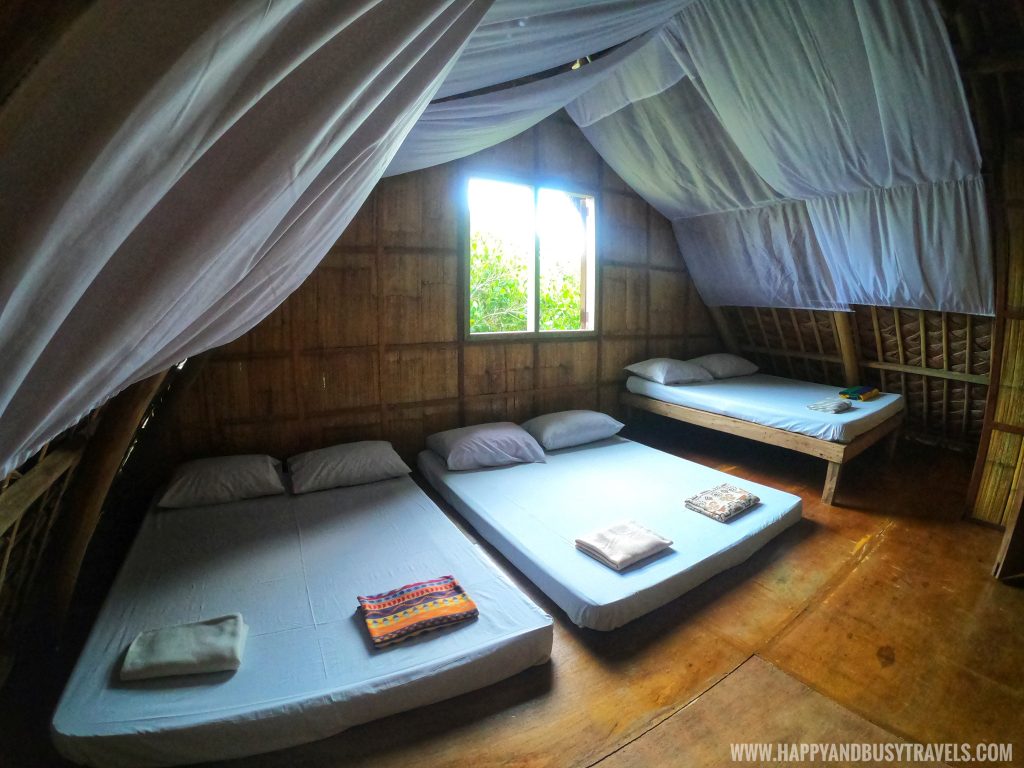 Nipa Hut (Kubo Accommodation)
Among all of the lodging area in Sierra Lake House, this is Busy and my favorite. This can accommodate 2 to 6 people.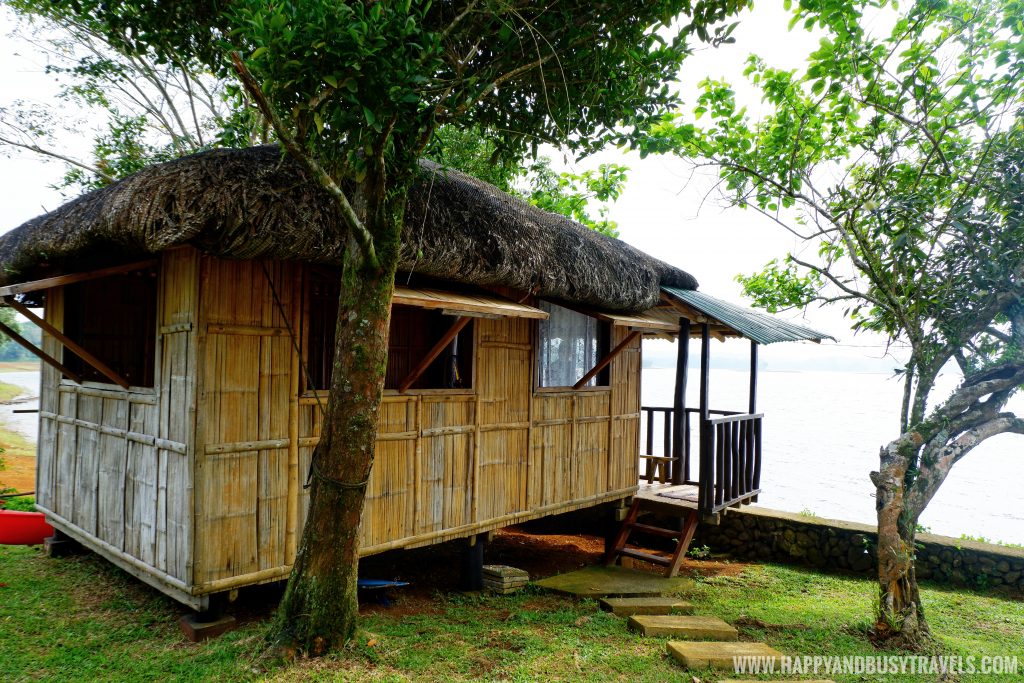 Why do we like it so much? It's because it's just beside the Lumot lake, so we can see various birds flying around, and we get to see nature immediately even though we are just lying on the bed.
Plus, it looks good at night!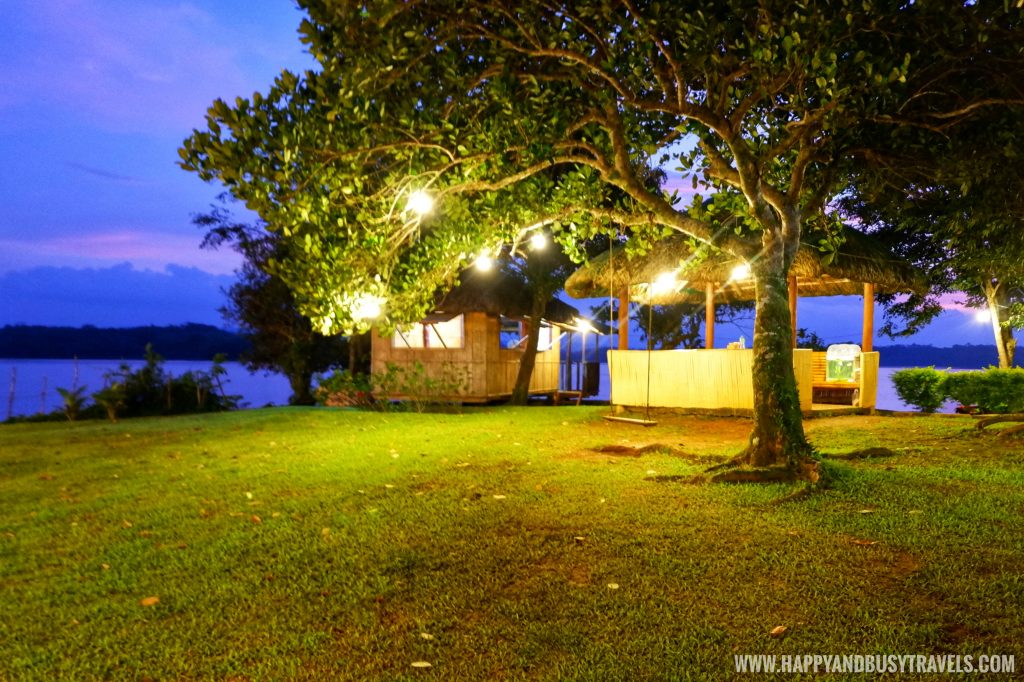 The Nipa hut is small but we love it so much, it's like we are living in the province.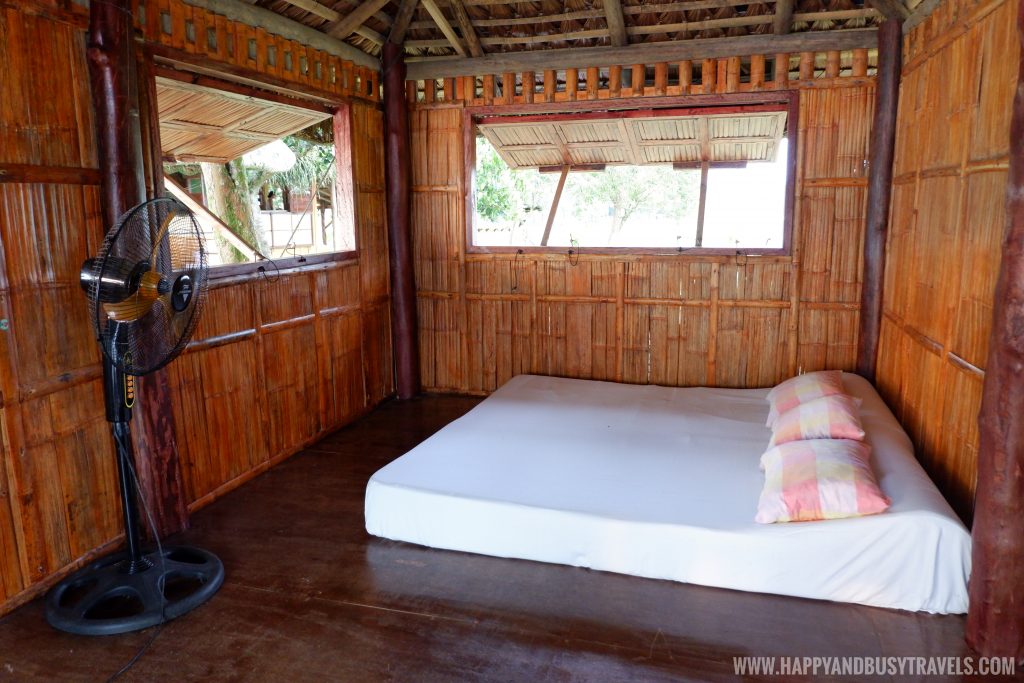 We took some romantic shots here.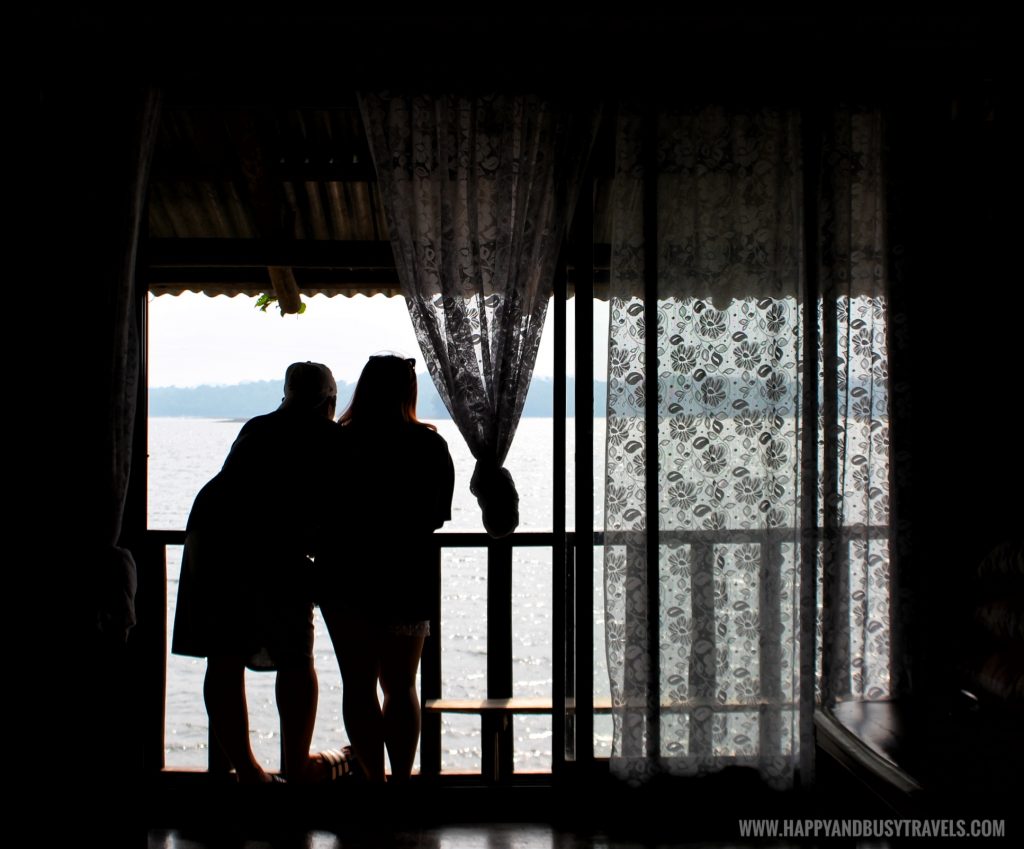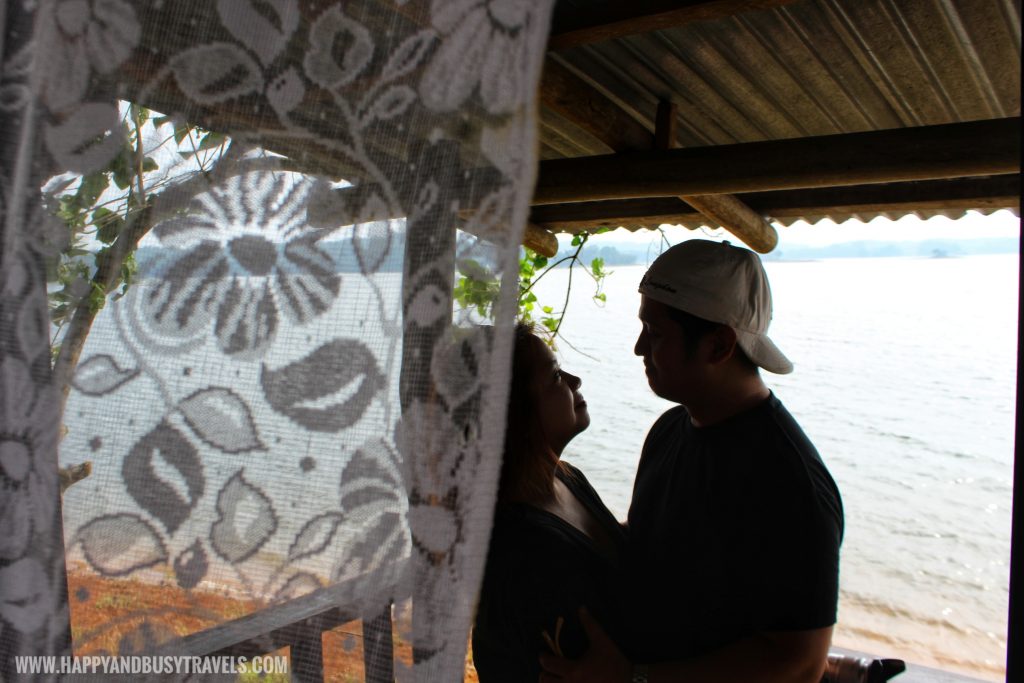 Other Nipa Huts
There are other 2 Nipa huts in Sierra Lake House. This one is a resting area, or a dining area too! We used this one as our dining area.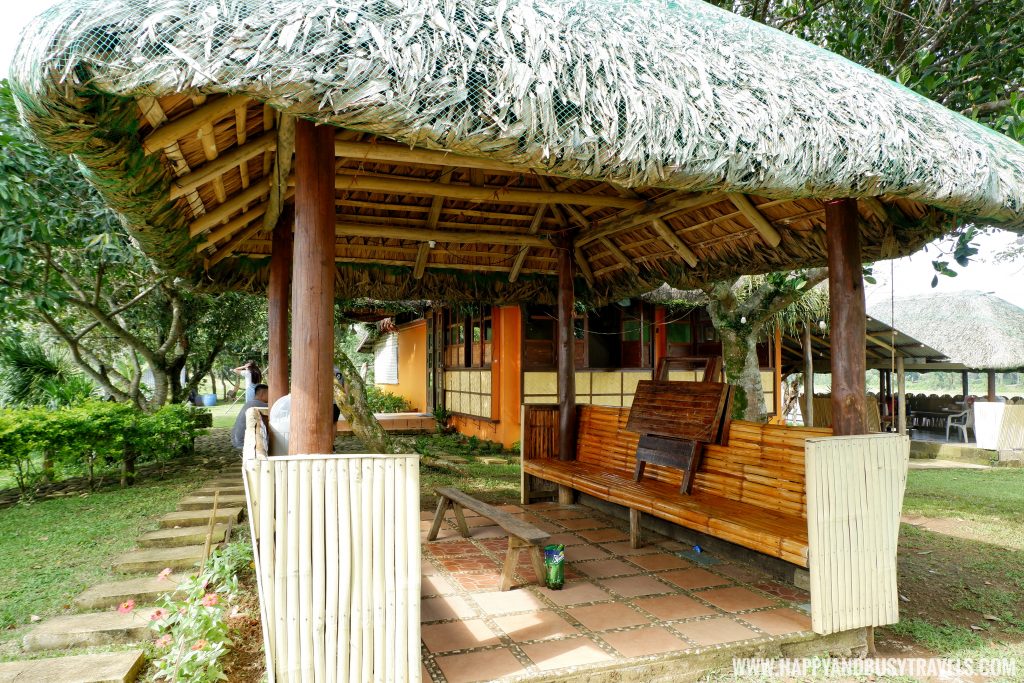 We preferred to eat here because we get to expose ourselves in the nature more then eating just inside the house.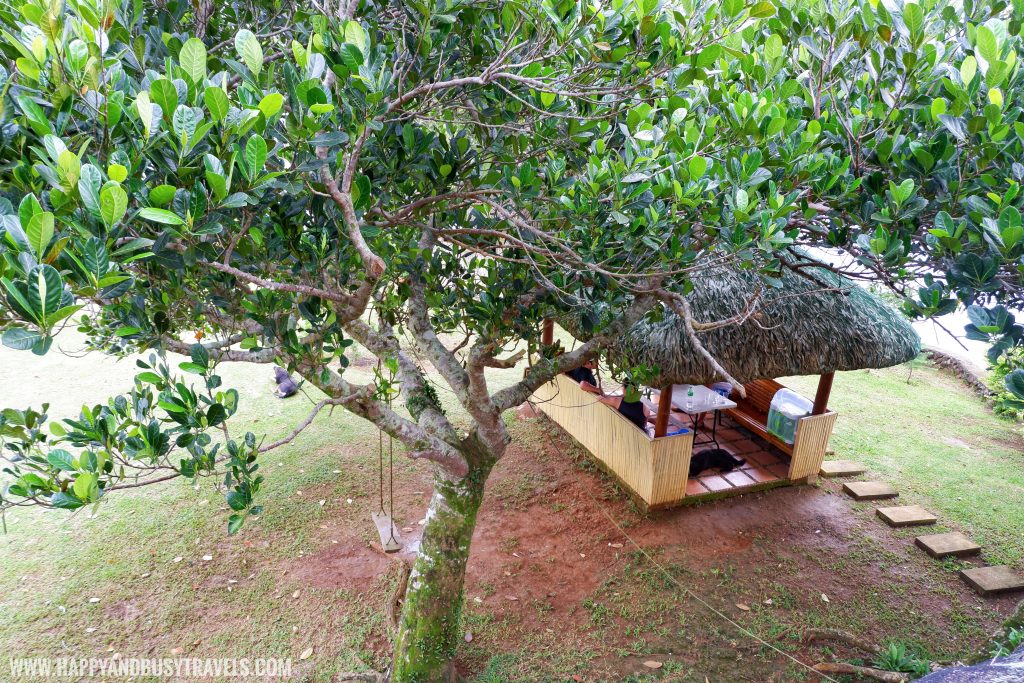 The other nipa hut is bigger, and can accommodate a lot of people.
Activities in Sierra Lake House
Sierra Lake House is just on an island, but there are a lot of activities.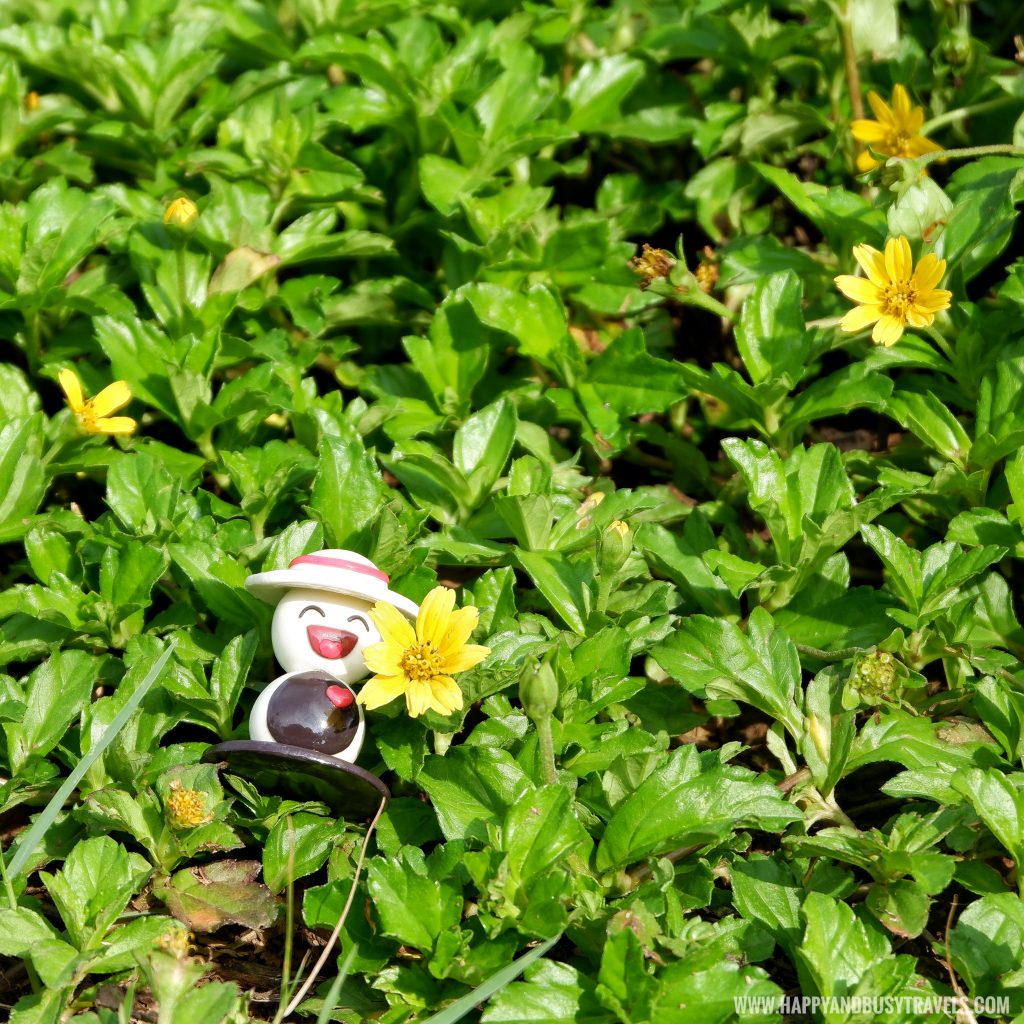 Use the Kayak, Paddle Board, and the Bamboo Raft
Those who would like a bit of thrill can use these.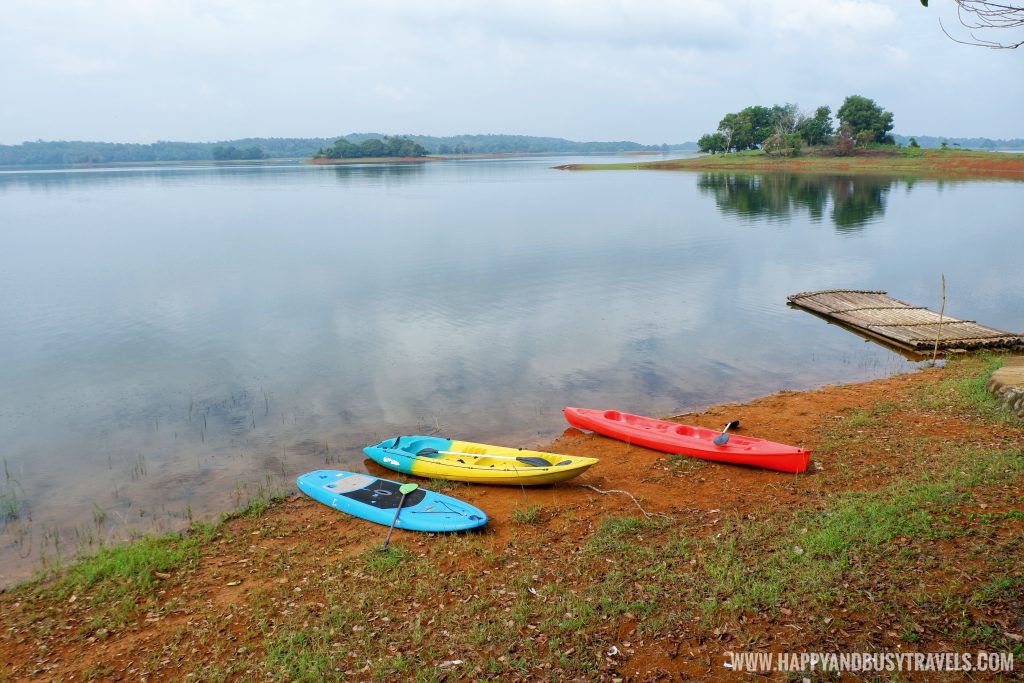 Like our friend Gire, he want to use the paddle board but he doesn't want to get wet HAHHAHAA. If his balance is off he'll be wet.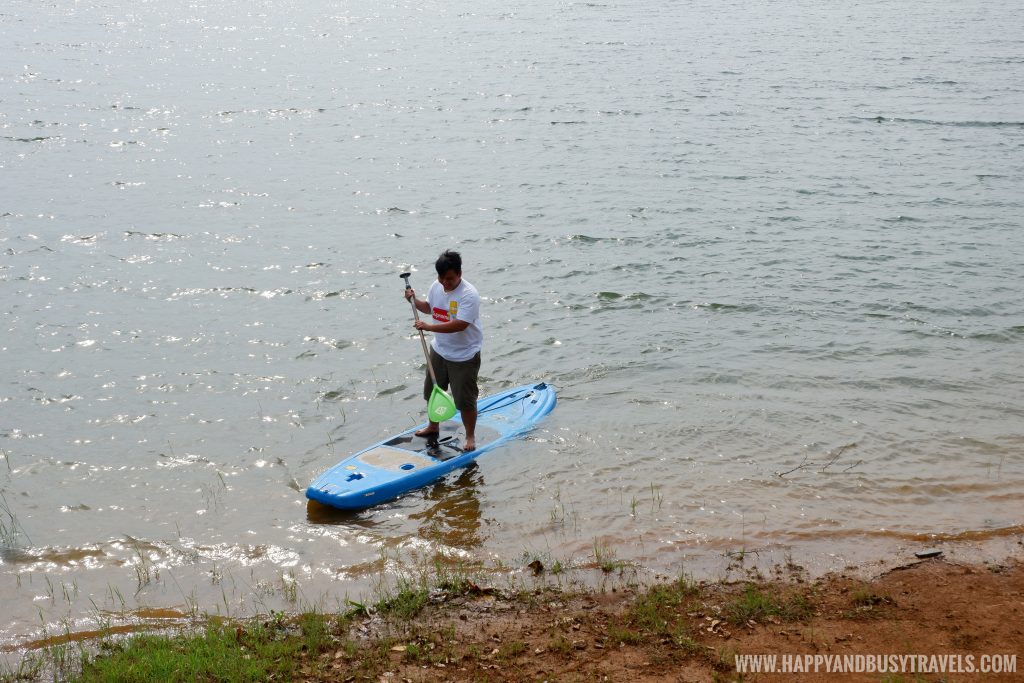 So he, and my brother, Karl, used the kayak and went on their journey trough the nearby islands, and row beside the flock of birds.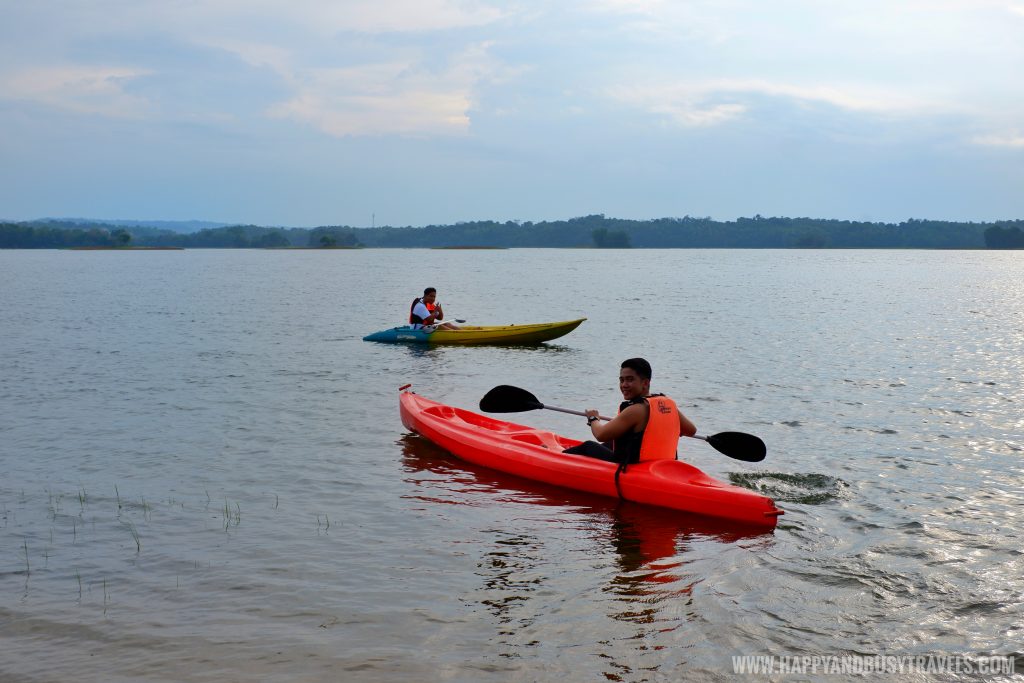 On the other hand, Busy and I enjoyed the raft and take a few photos.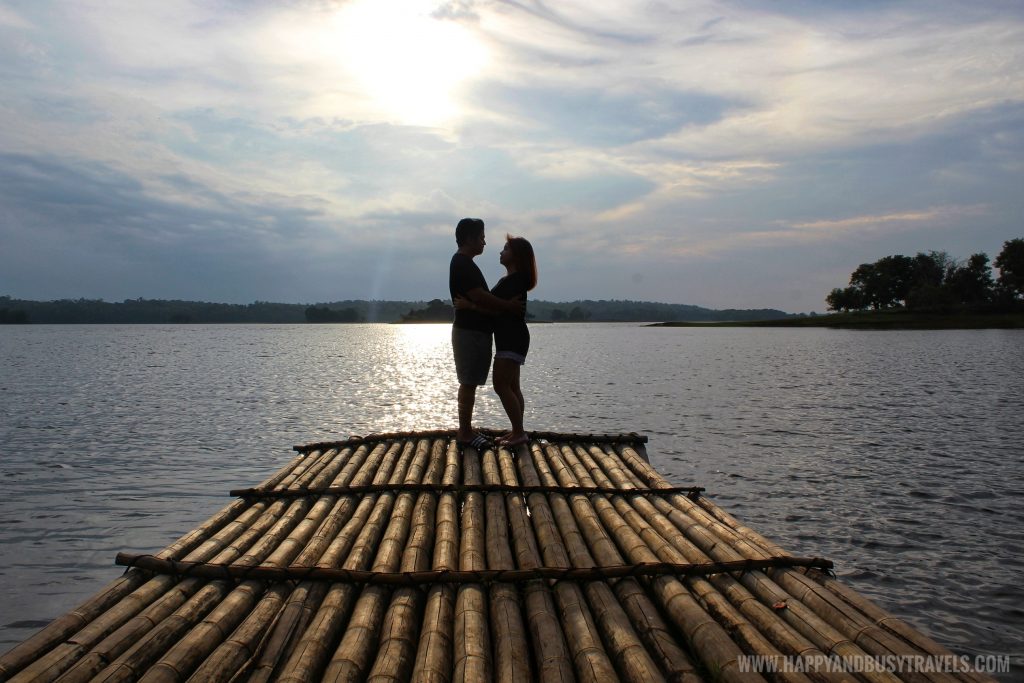 Enjoy the large yard
Sierra Lake House is in a big island that's why there is a lot of space for other activities.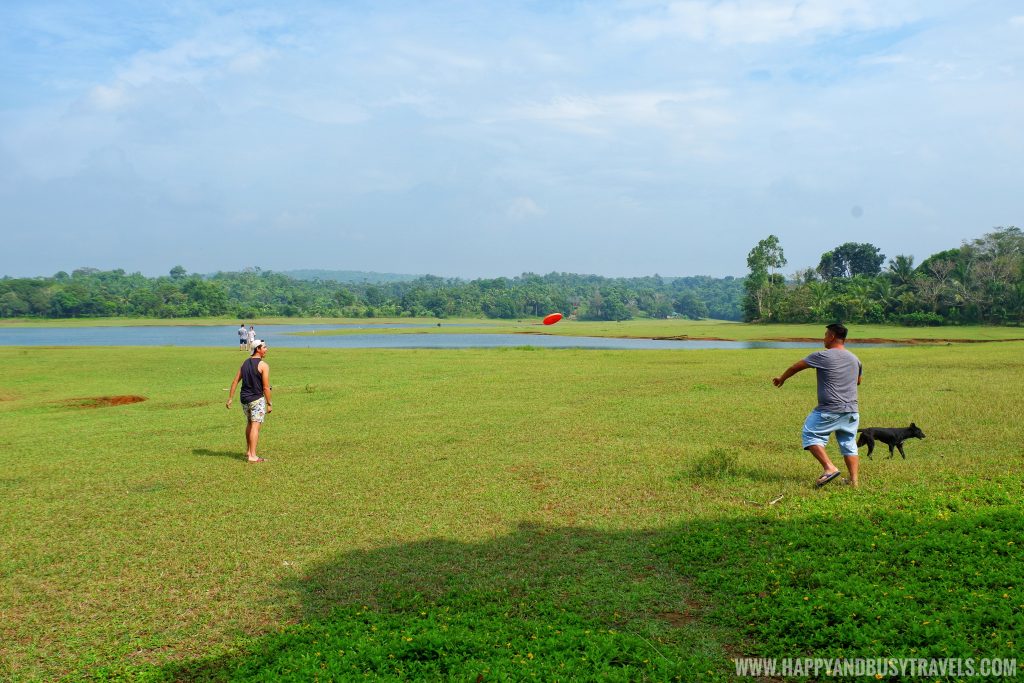 Just like playing Frisbee, here's me and our friend Jerome.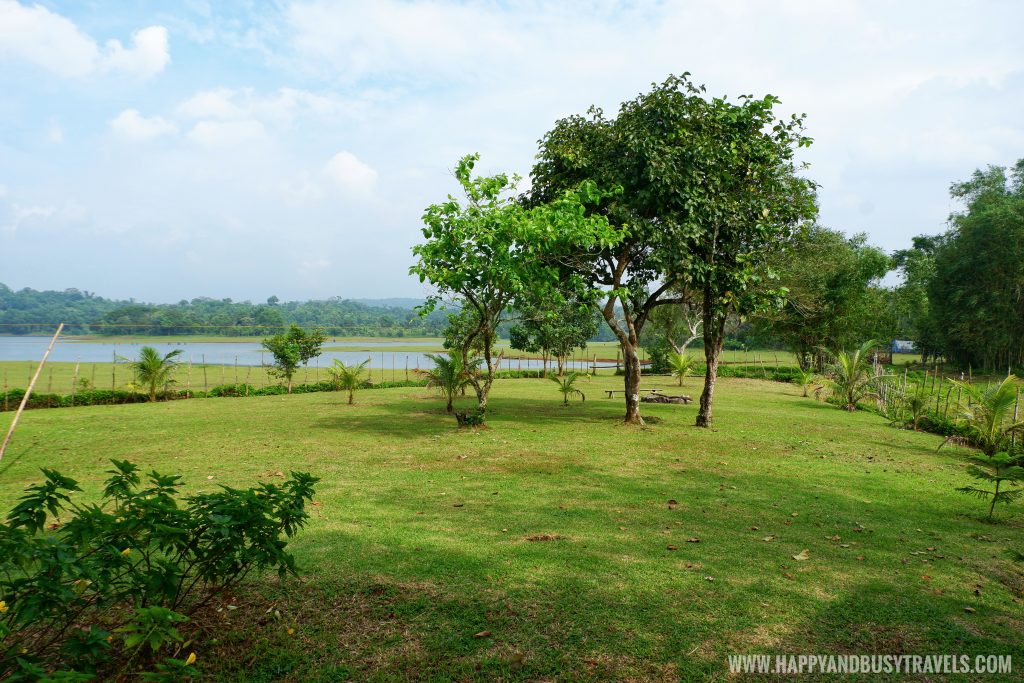 Relax
If you don't want to be exhausted, and just enjoy nature, you can sit back and relax in the private island.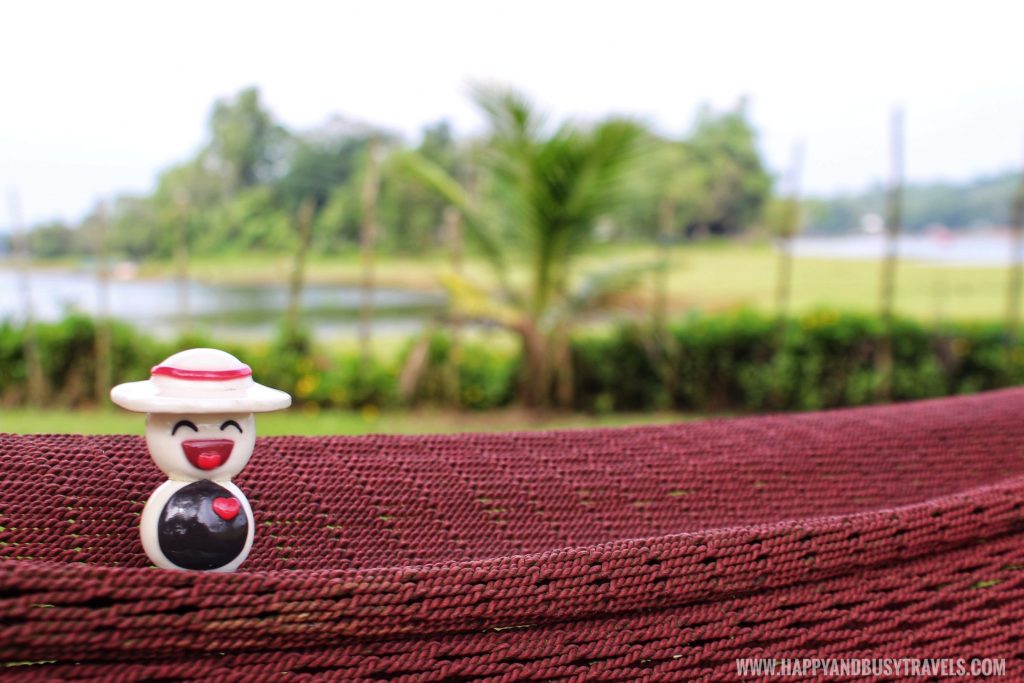 Here's my brother, using the Hammock.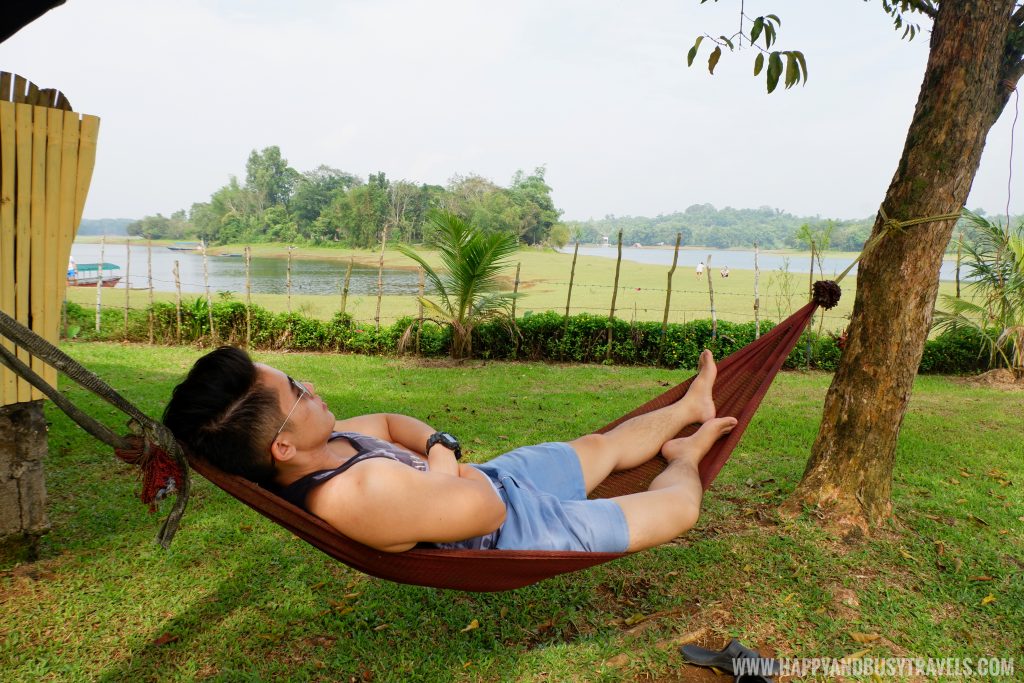 This swing is also available. After a few swings and you're on relaxation mode.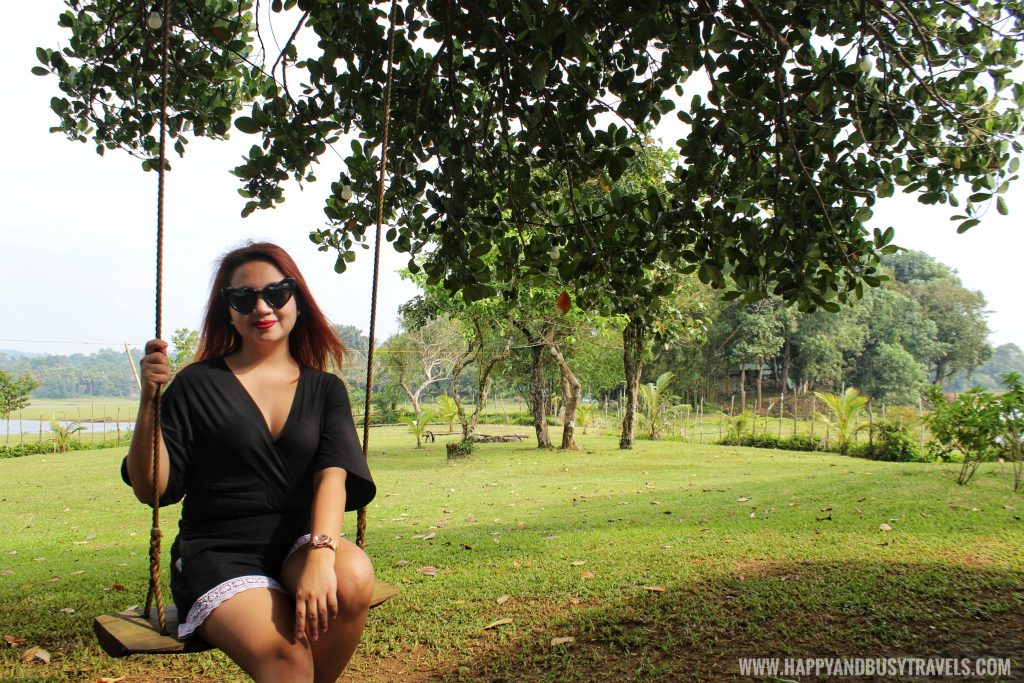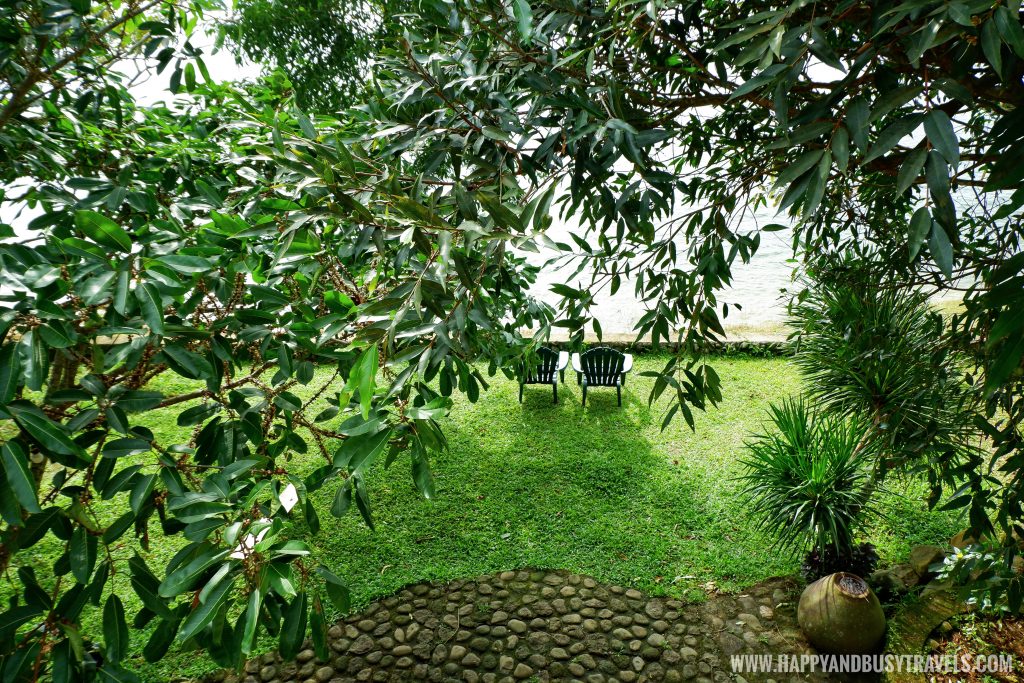 There are also chairs facing the lake, you can just sit here and relax… or chat a bit.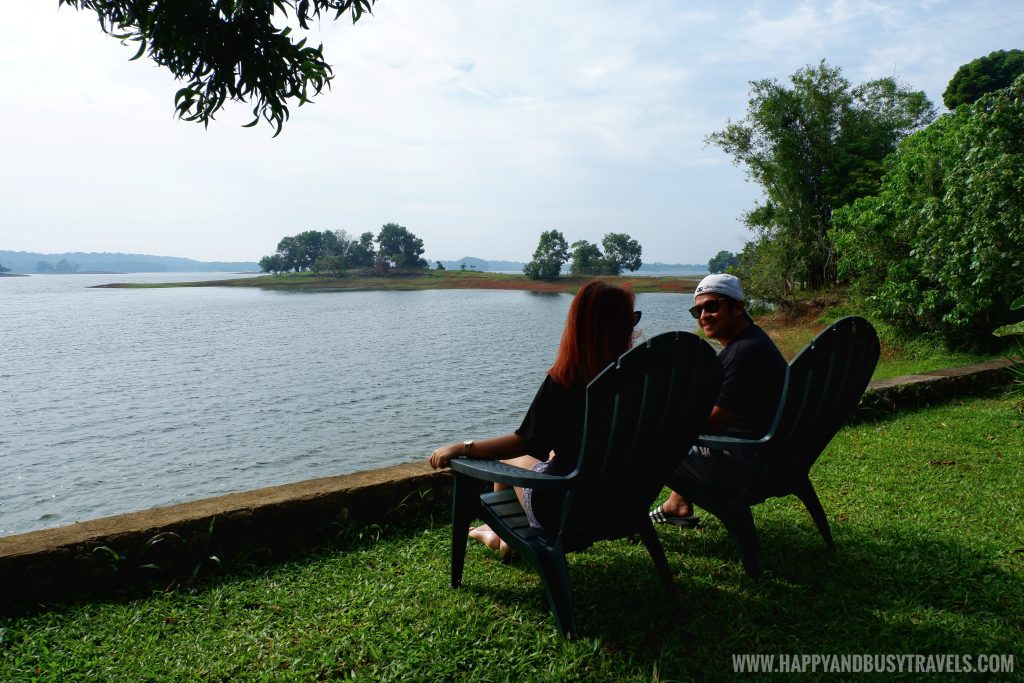 Play with the Animals
Sierra Lake House is an animal friendly private island. You can bring your pets here (just make sure to clean up after them), or play with the animals in the island.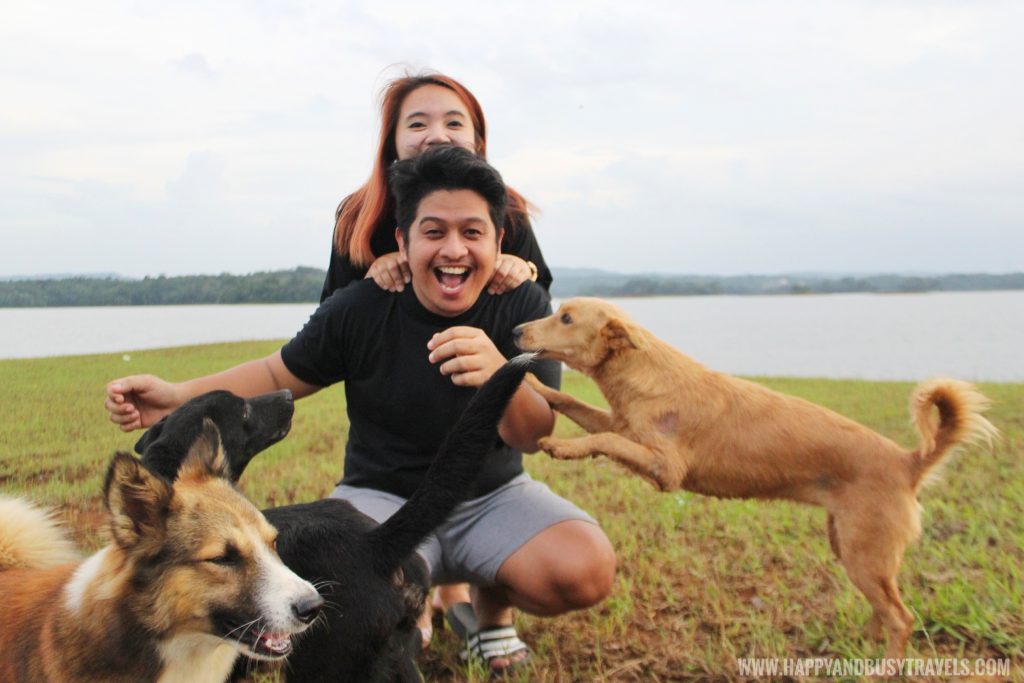 Here are the playful dogs in the island, they have a lot of energy!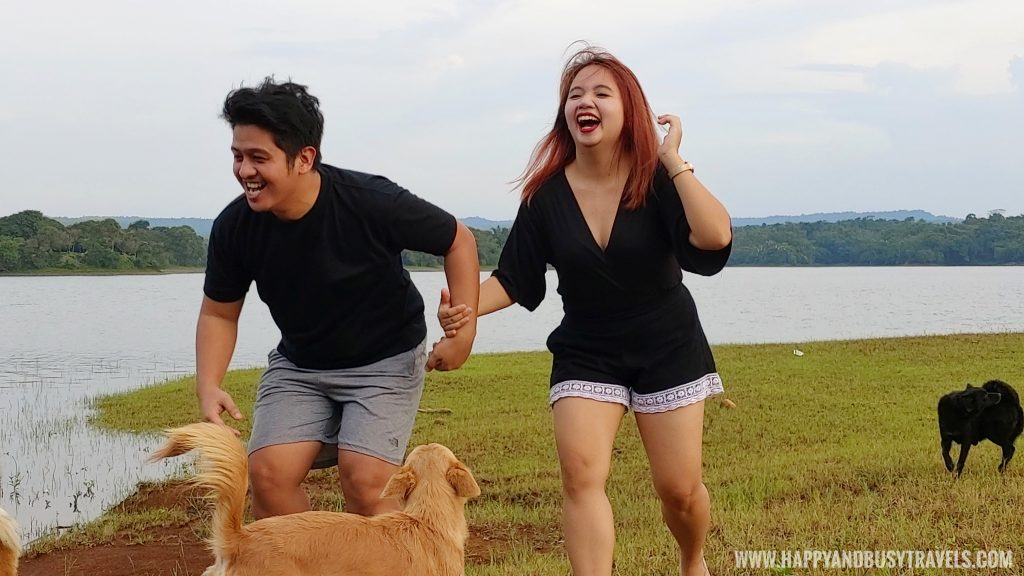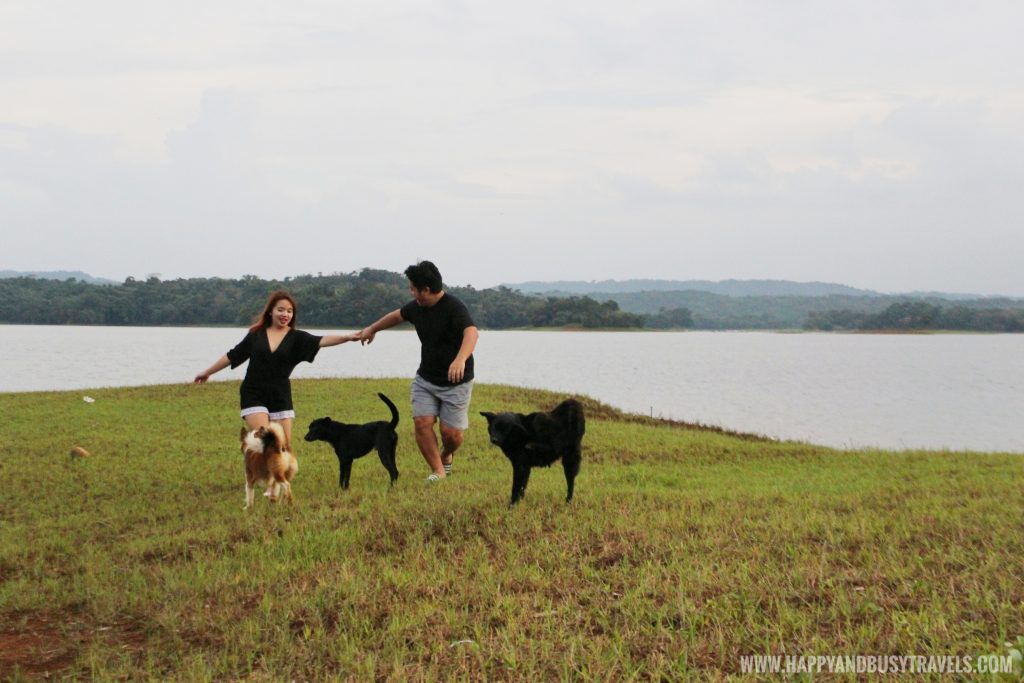 Bird Watching
There are a lot of birds in the island and nearby islands, so it will be great to watch them passing by, getting fish, or just staying there beside you. Here's one picture of a big bird (I don't know what kind of bird is this), it is white and has long legs. Unfortunately, they move so fast so I can' take a great photo of them haha. It's in the middle of this picture…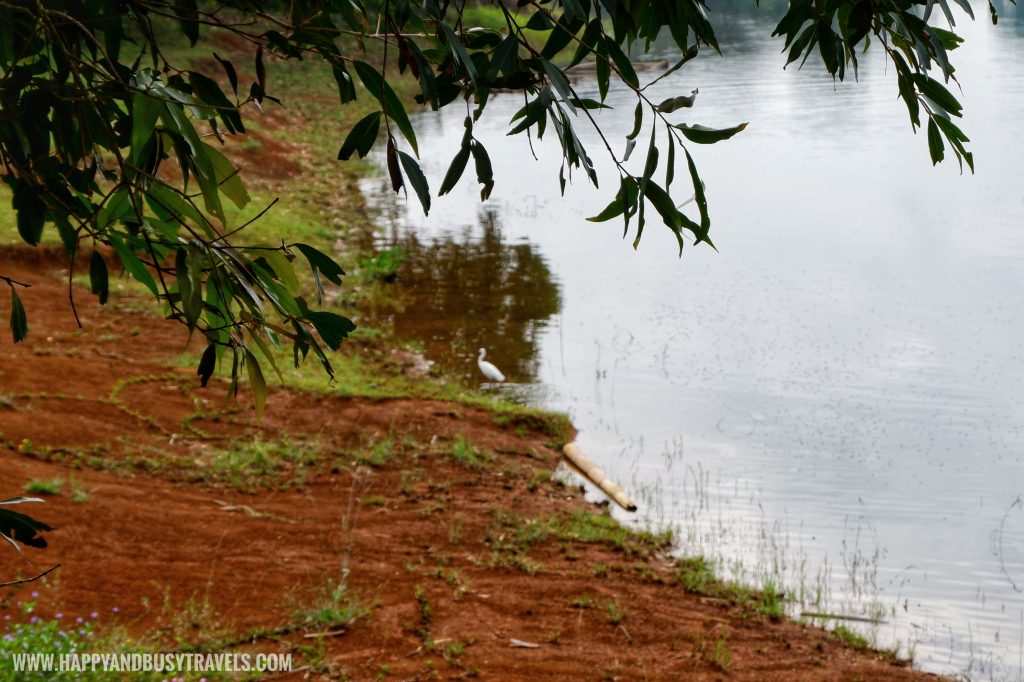 There are also chickens in the island. They're easy to take a picture. 😆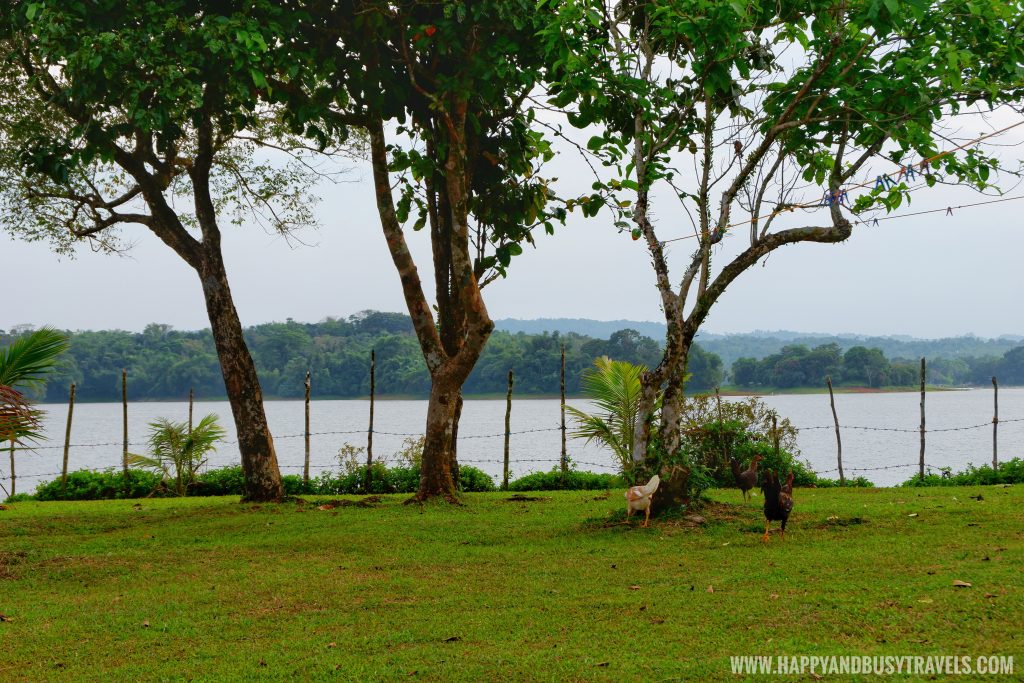 Watch the Sunset
Because we are in a private island, we get to enjoy the sunrise and sunset.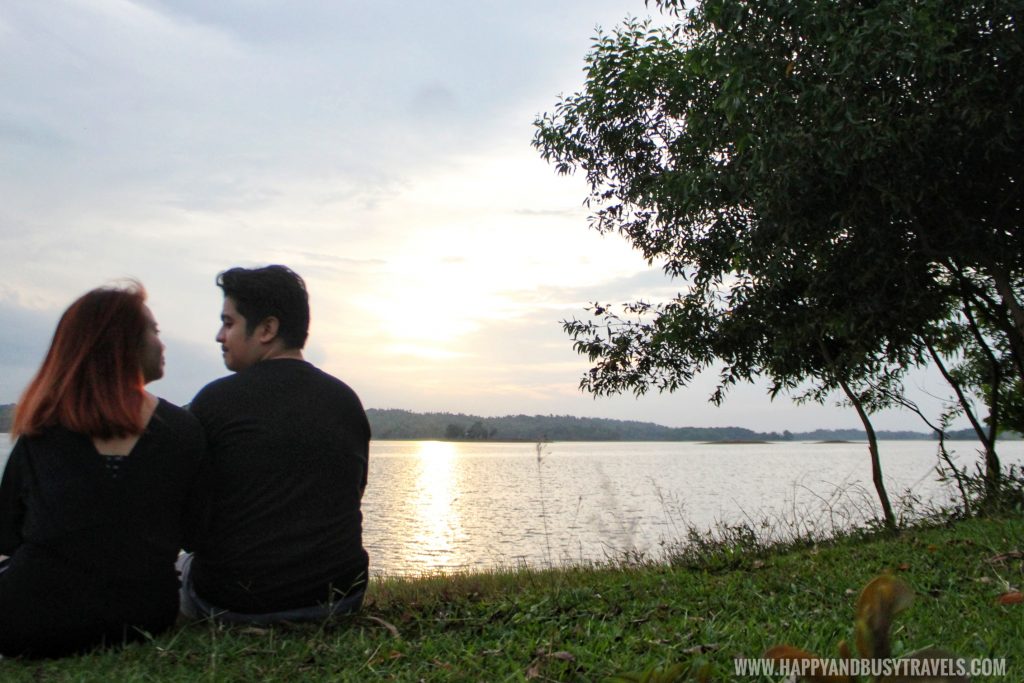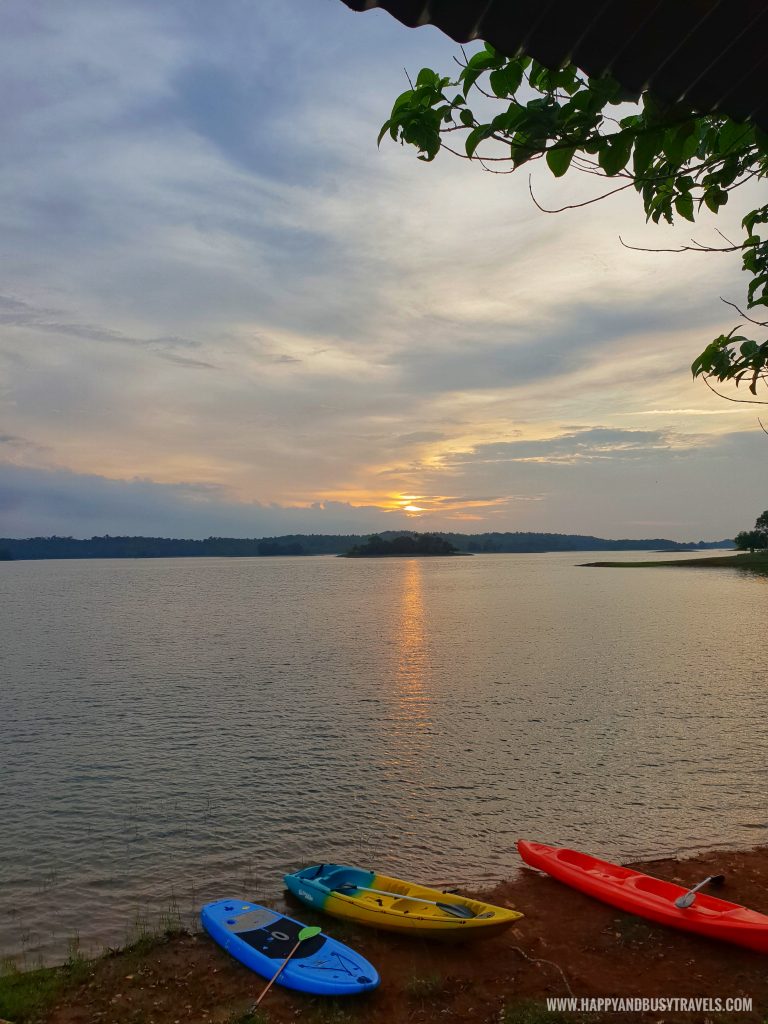 We just don't have a picture of the sunrise because we are still asleep. 😆
Visit the nearby Islands
Busy and I walked to the nearby island which is just connected to Sierra Lake House. But some of our friends used the kayak and row their way to the other islands.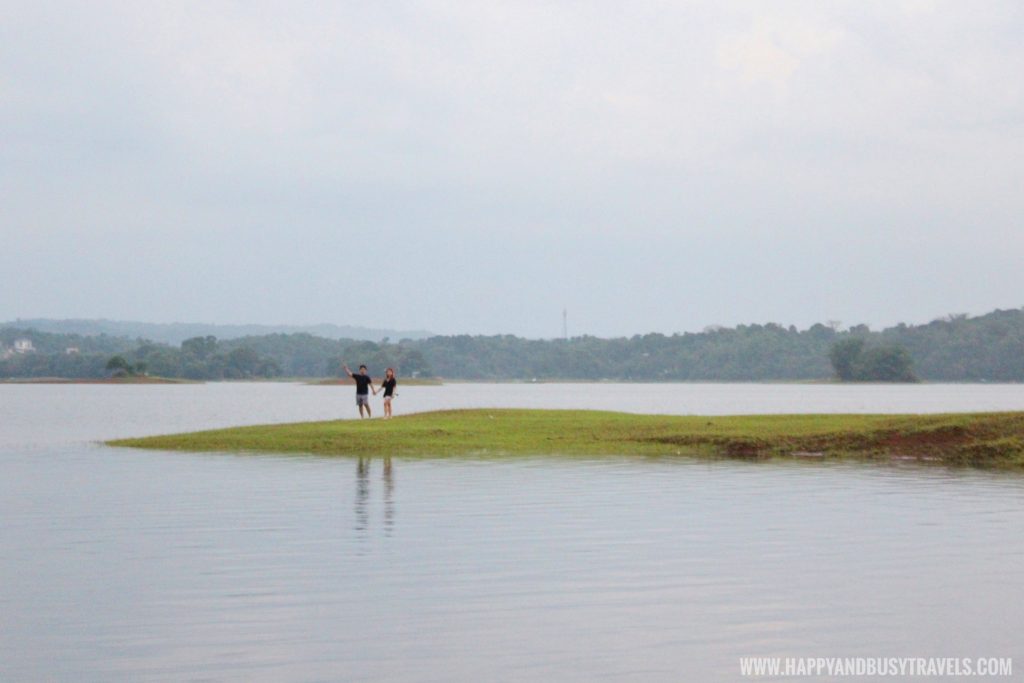 Swim and go to the secret falls
You can swim in the kayaking area, or you can go to the secret falls. We did not have the time to swim and go to the secret waterfalls, but you can ask the caretaker to take you there.
Bonfire and Smores
The best way to enjoy the night is to set up a bonfire and eat some Smores. Just ask the help of the caretakers and they will set up a bonfire for your group for Php 100 per batch. One batch is enough for a 3-4 hours already.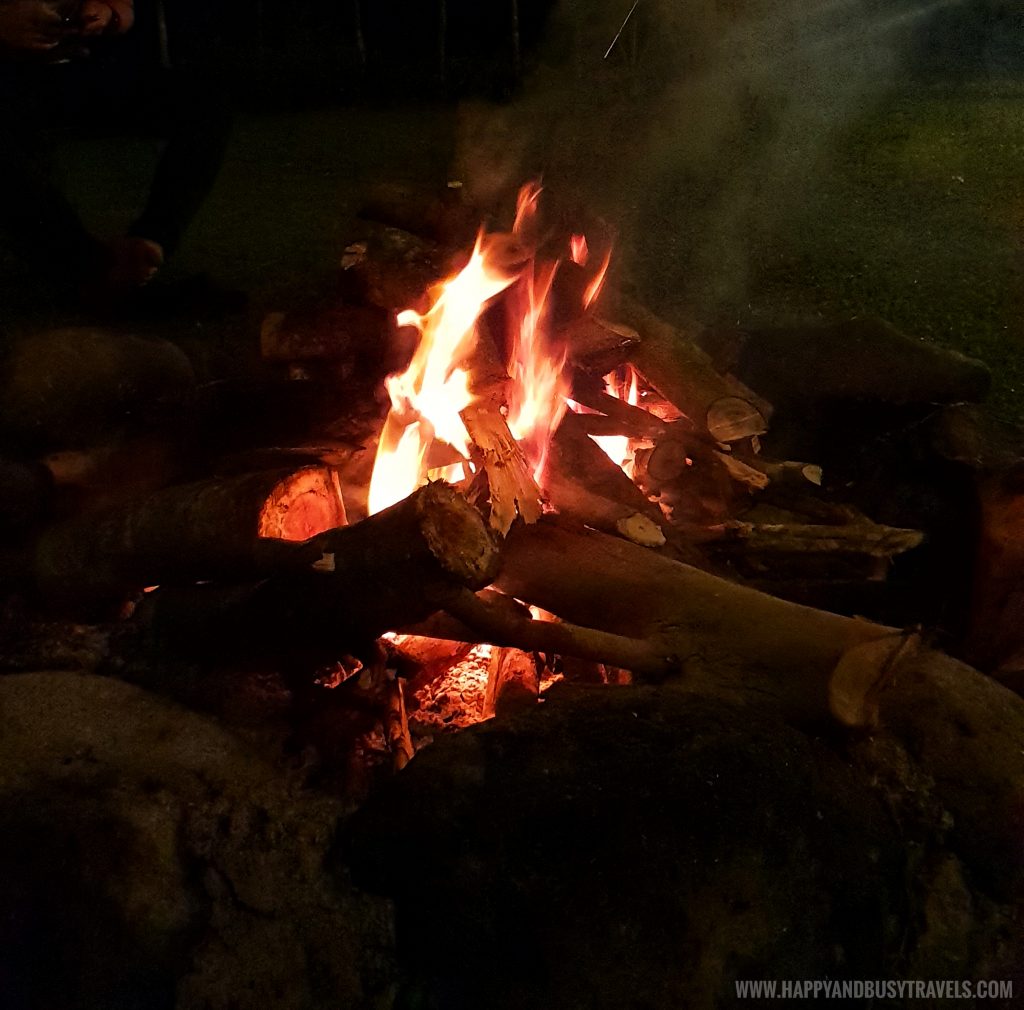 We drank, told a few stories, and sang our hearts out while enjoying the bonfire.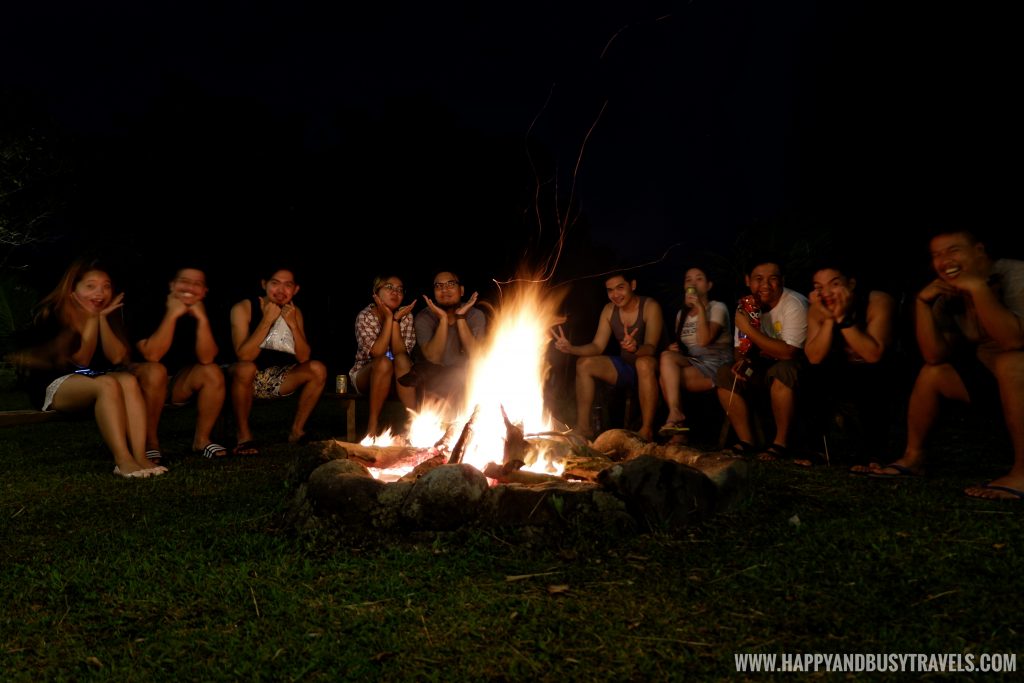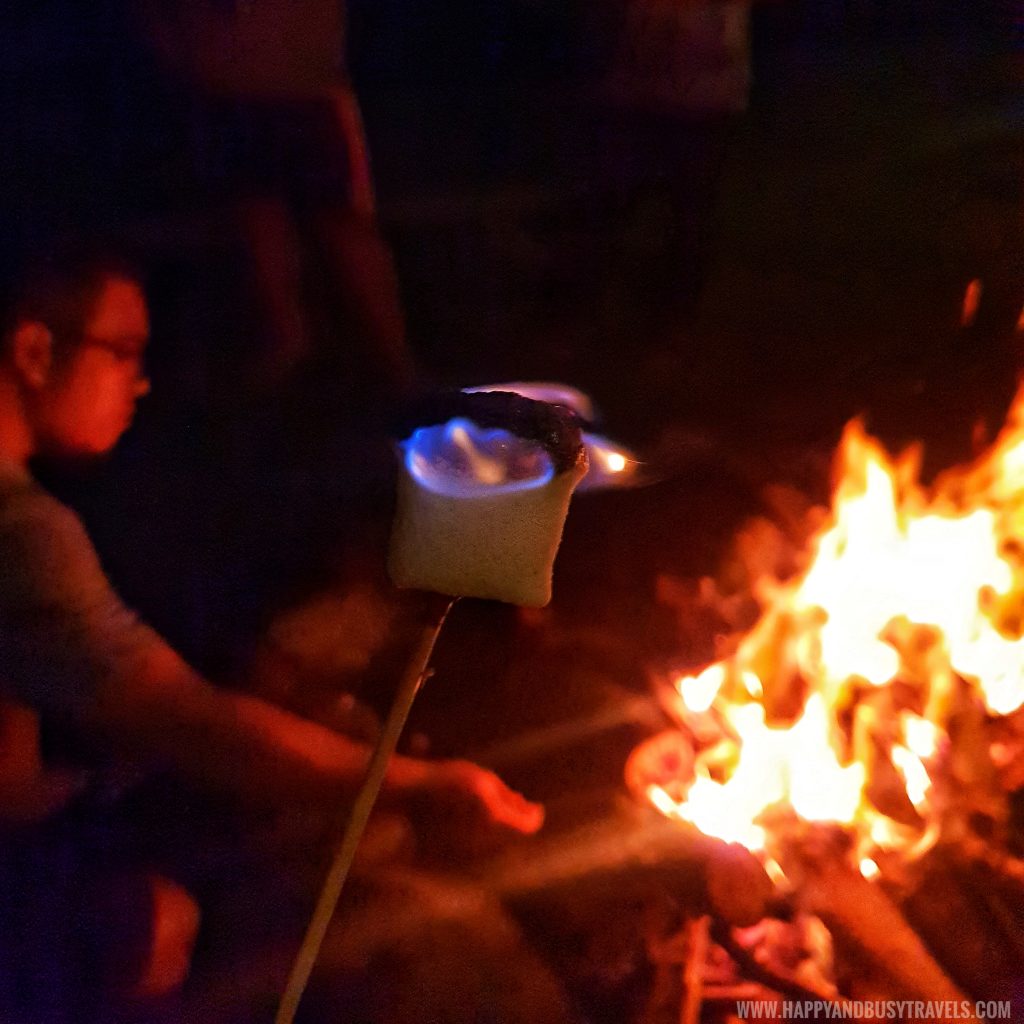 Enjoy the Night
Nights in Sierra Lake House is very romantic! They have these lights set up in the island.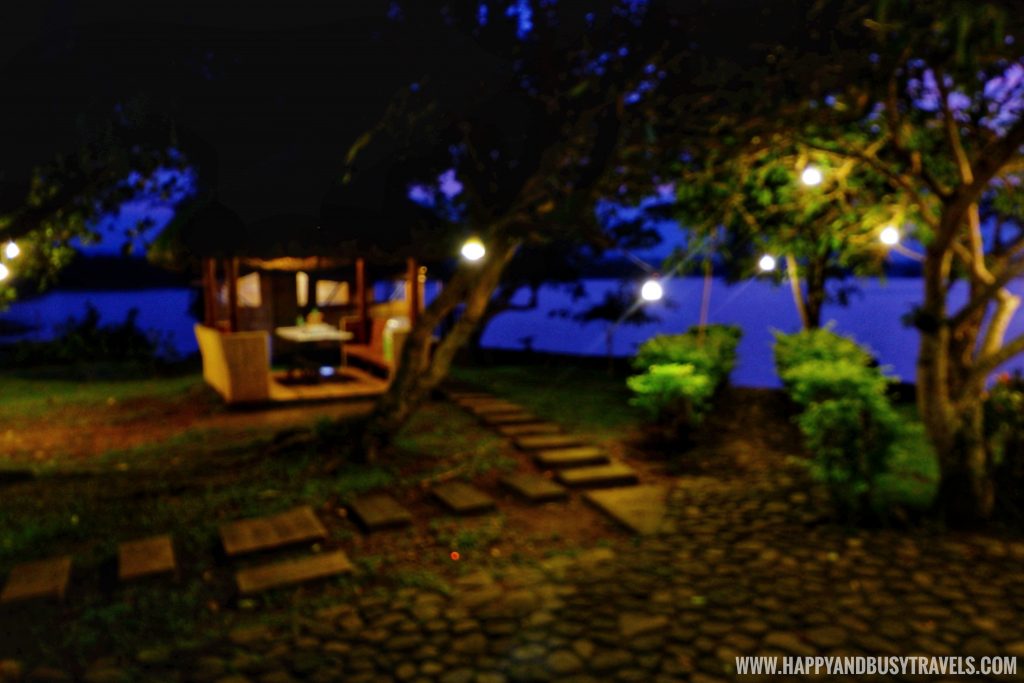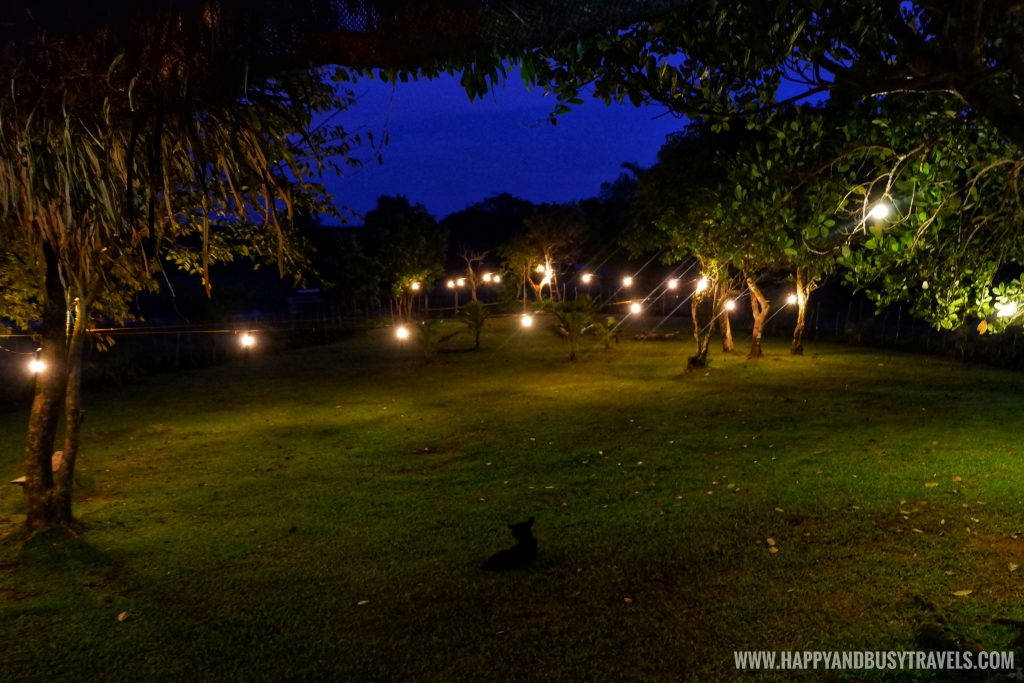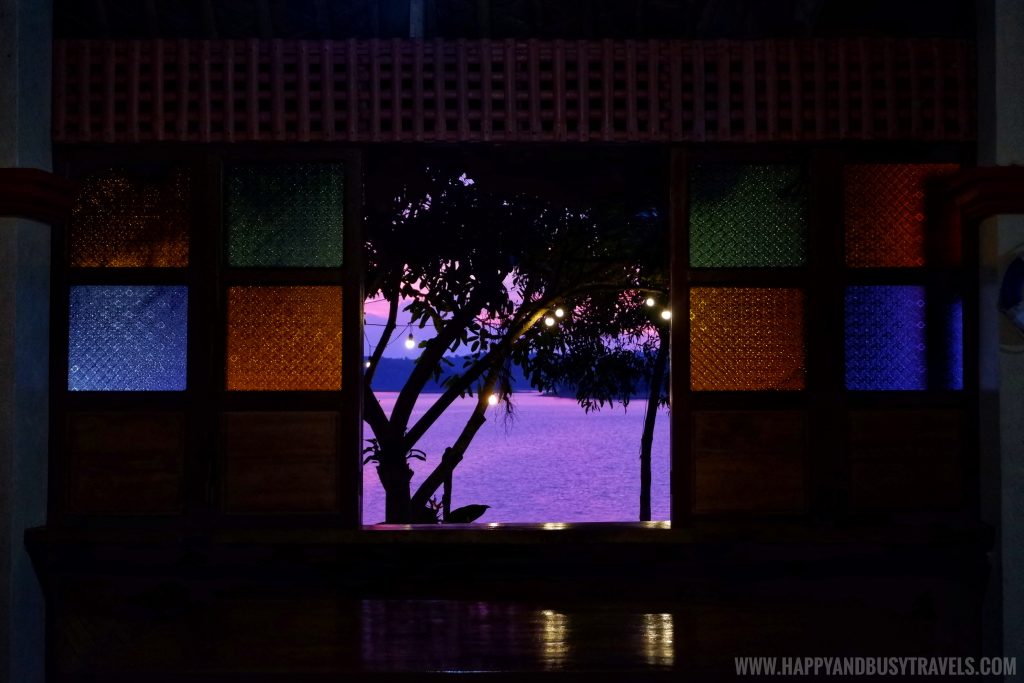 Just remember, the lights are off after 12 midnight.
More Pictures of Sierra Lake House
Here are more of our pictures of the Sierra Lake House.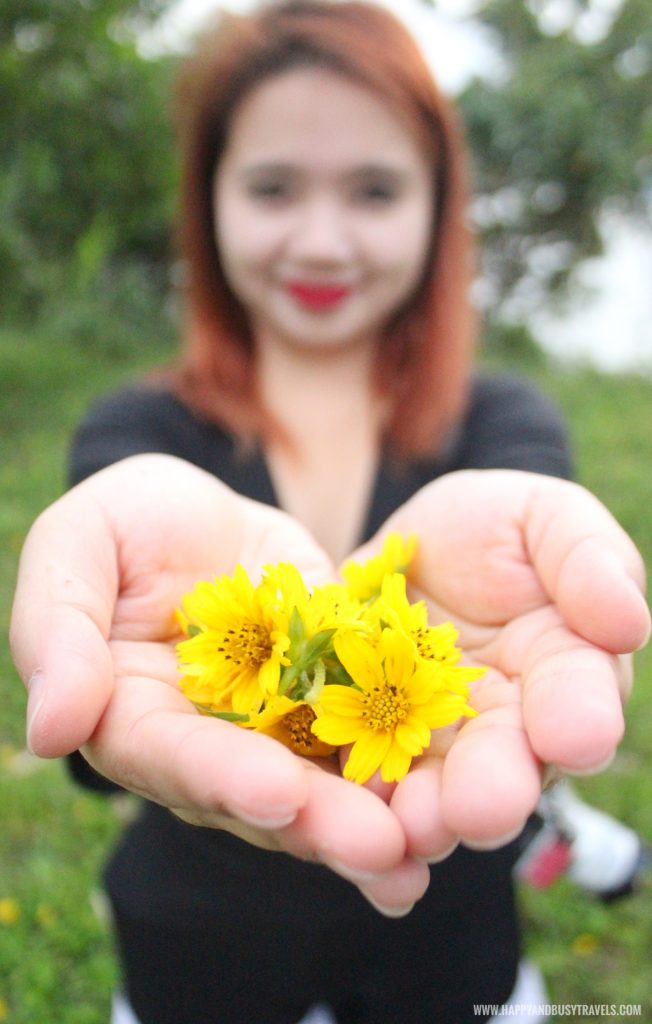 They said we should be serious…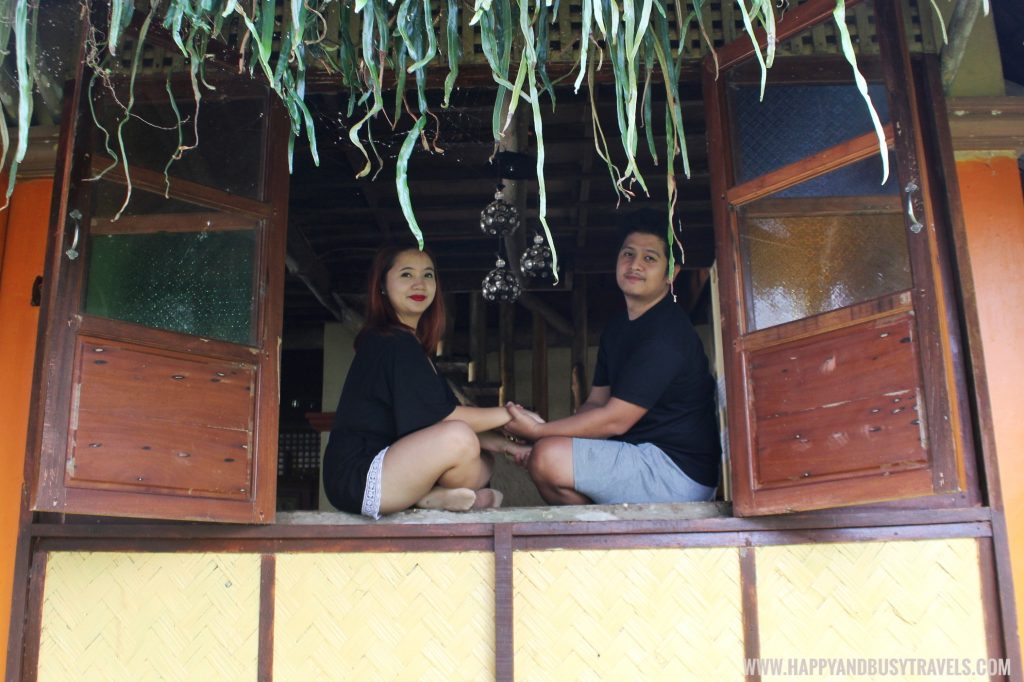 but seriousness is not in my dictionary. 😆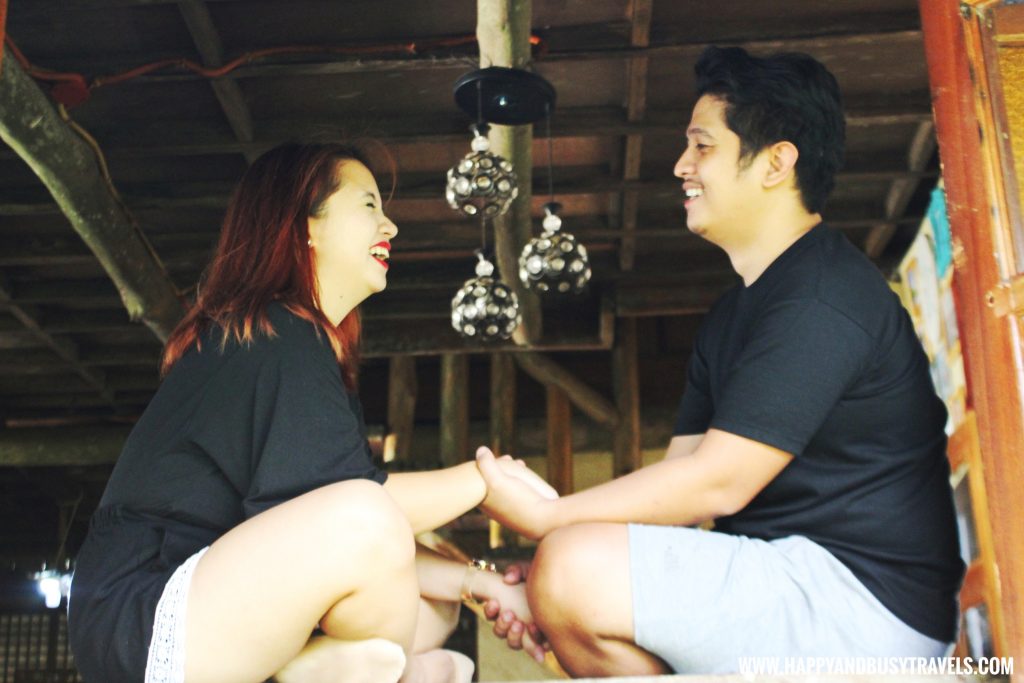 Gire and Karl enjoying the house.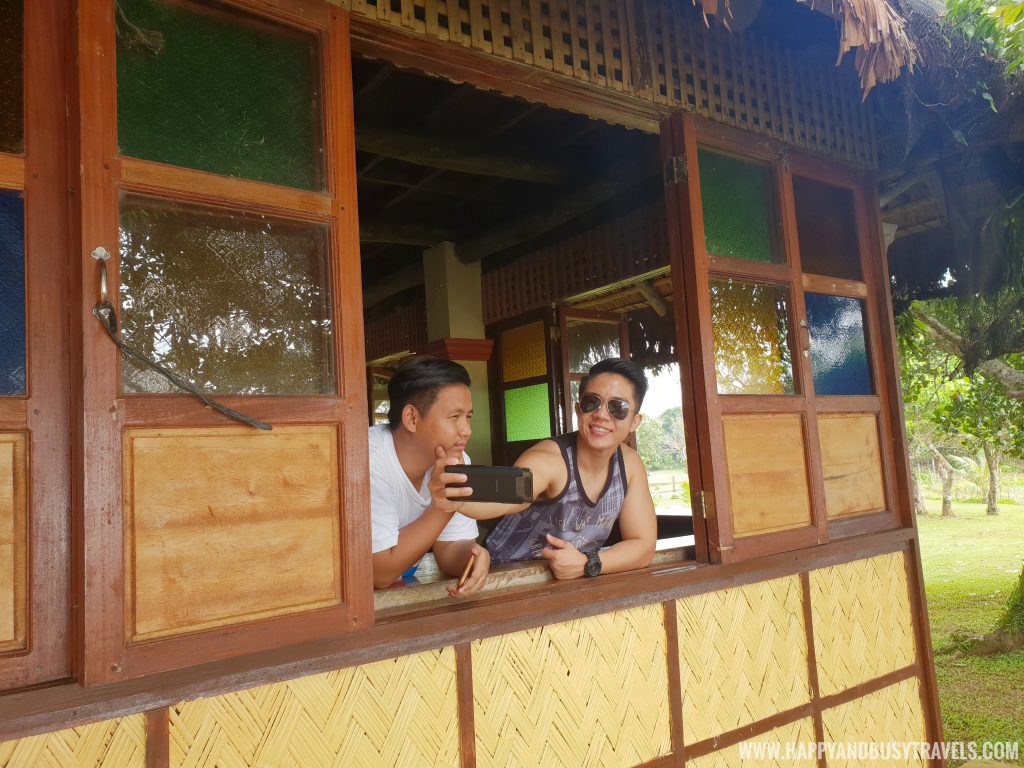 Just nature around…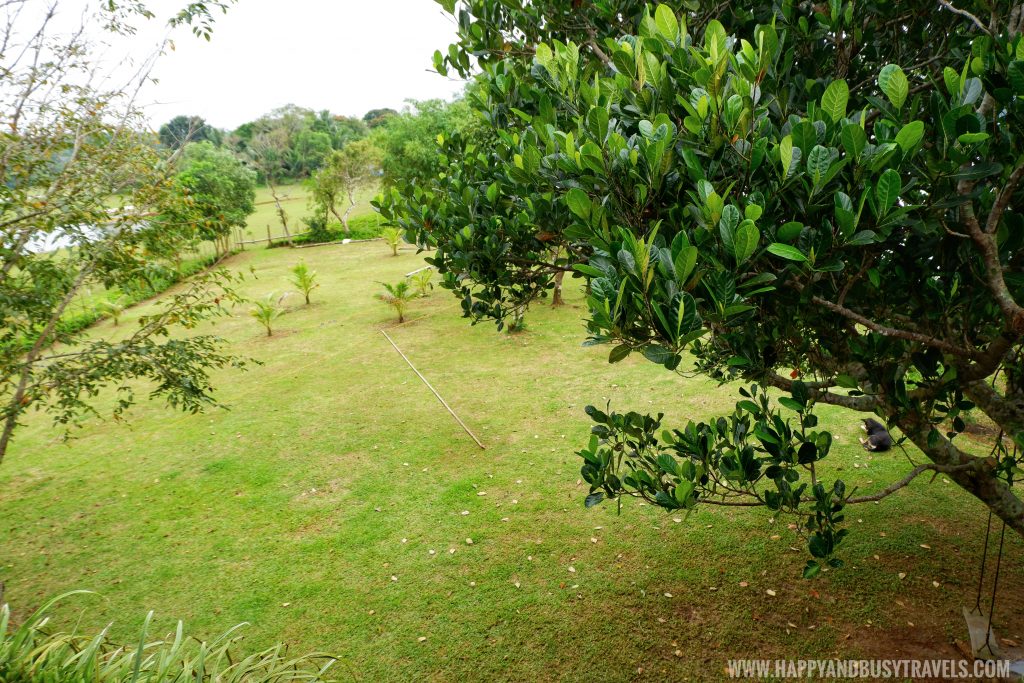 Ohhh more birds!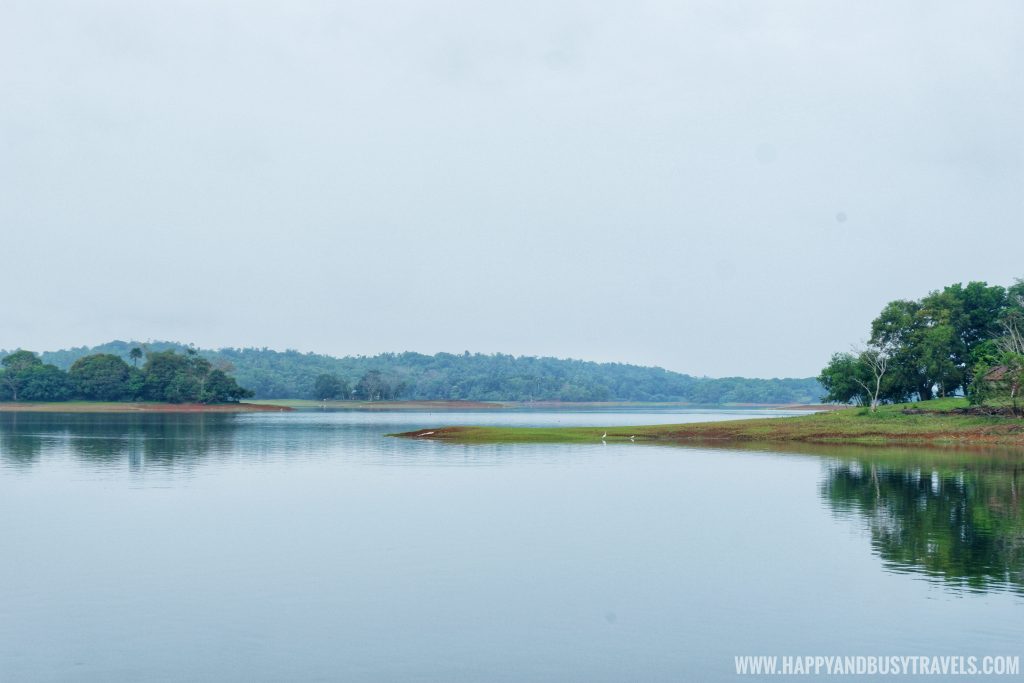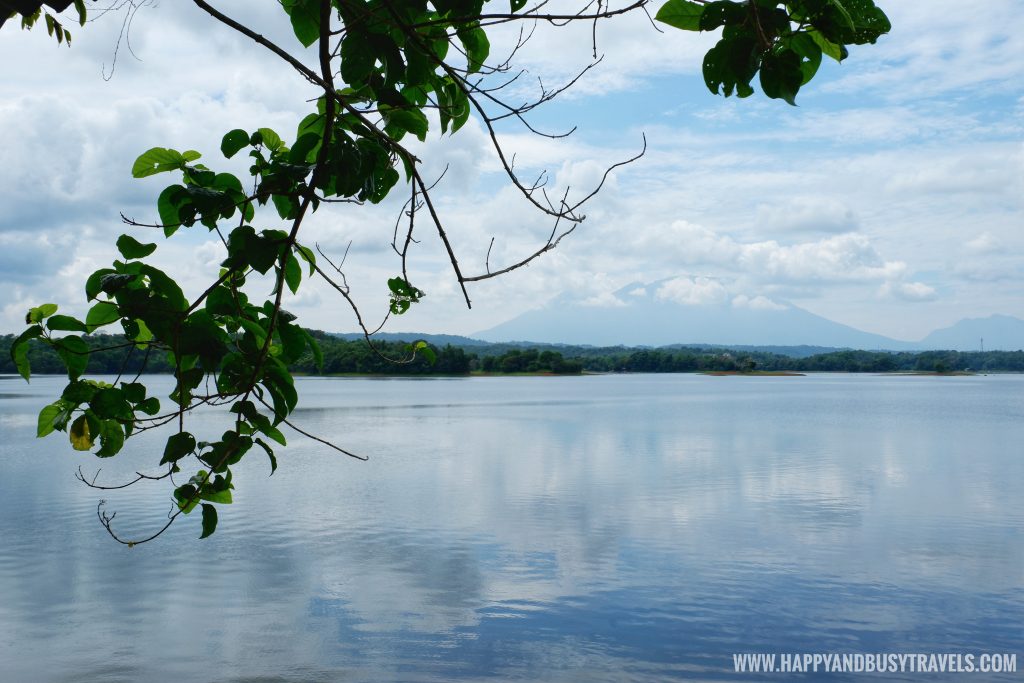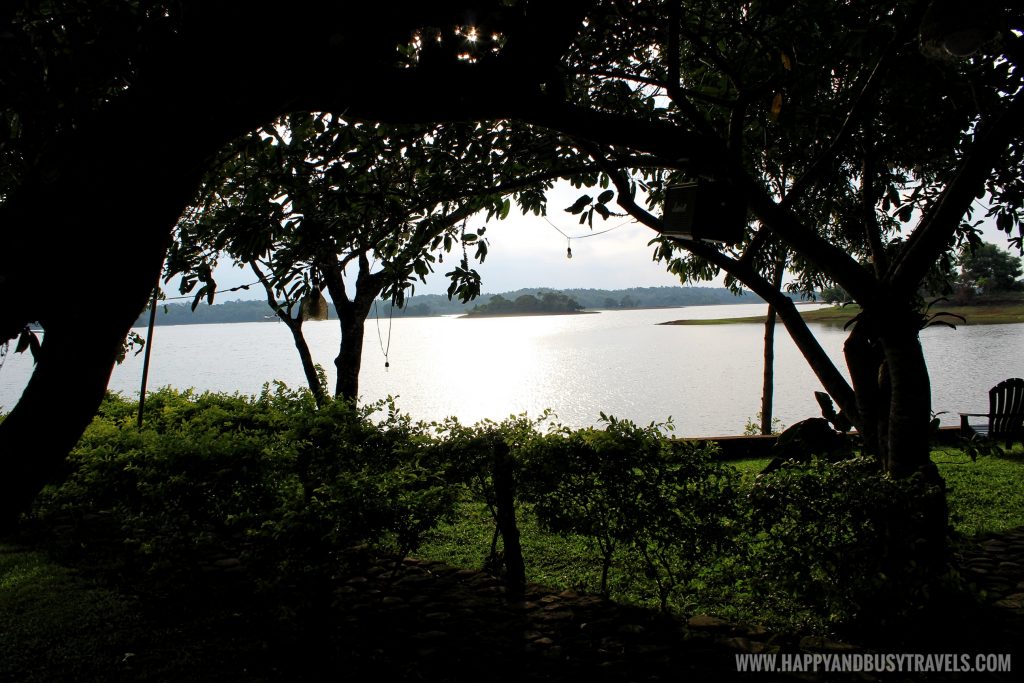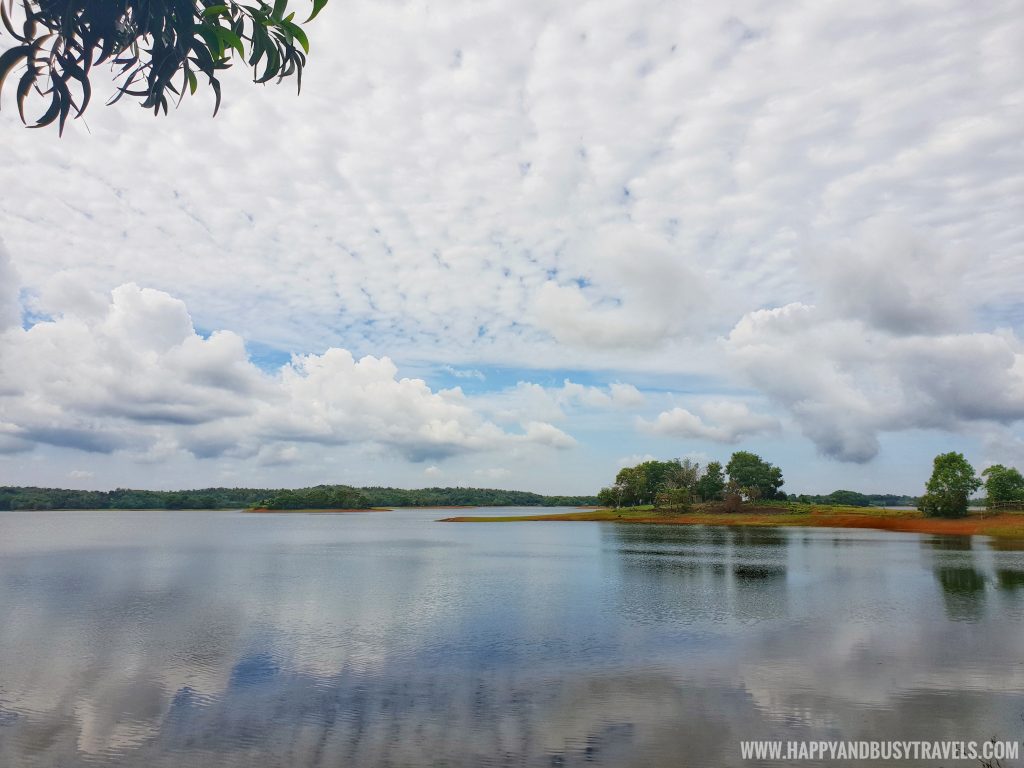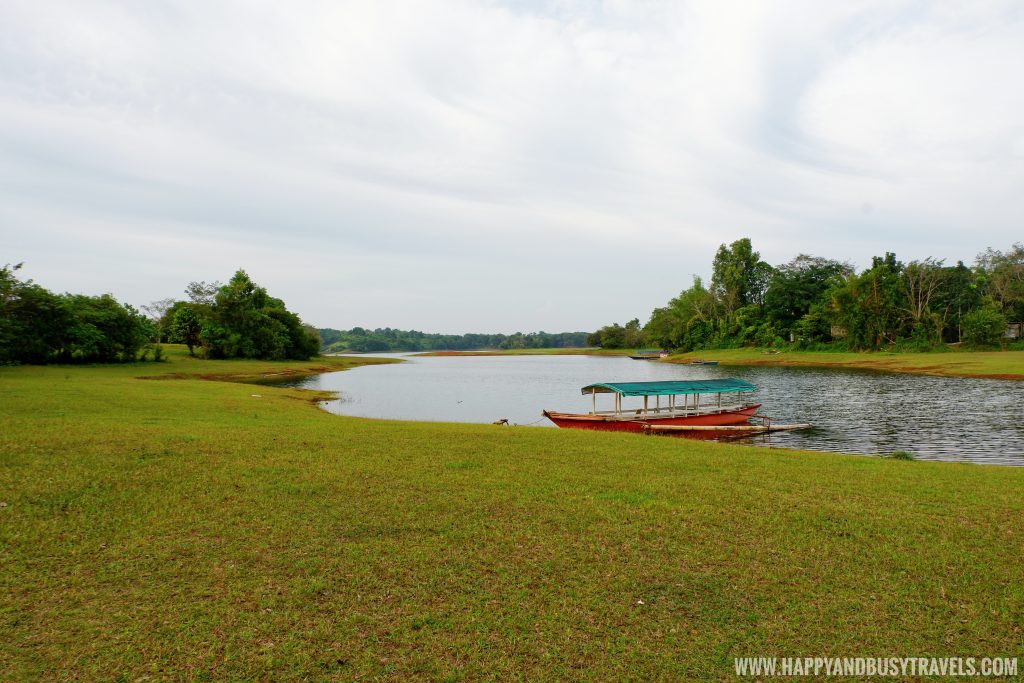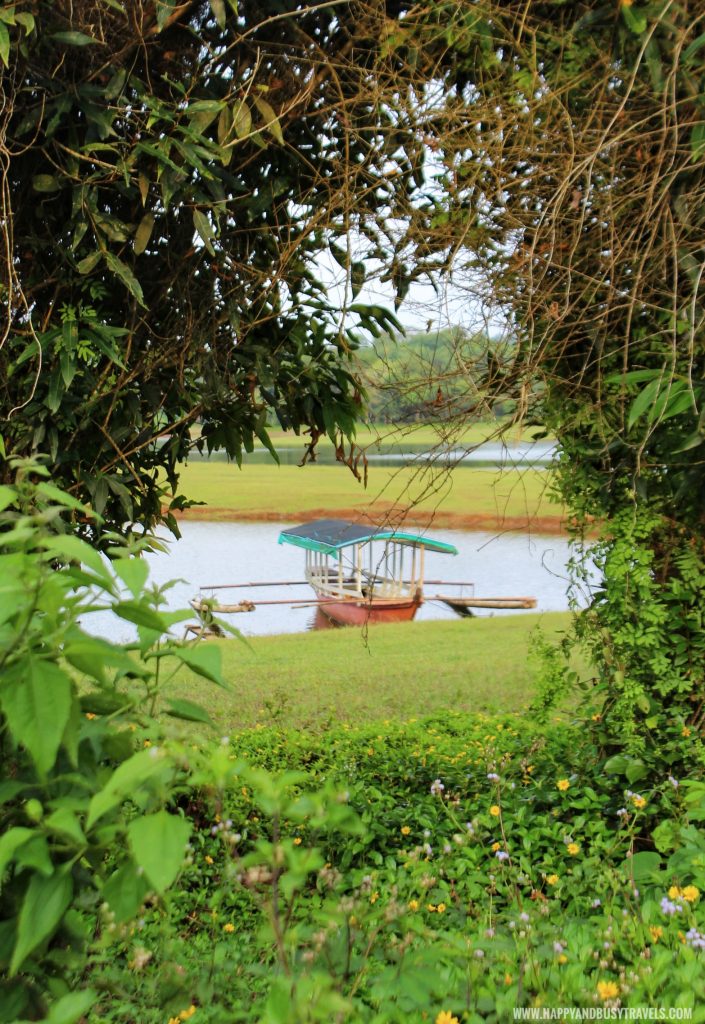 It was a full moon when we were there.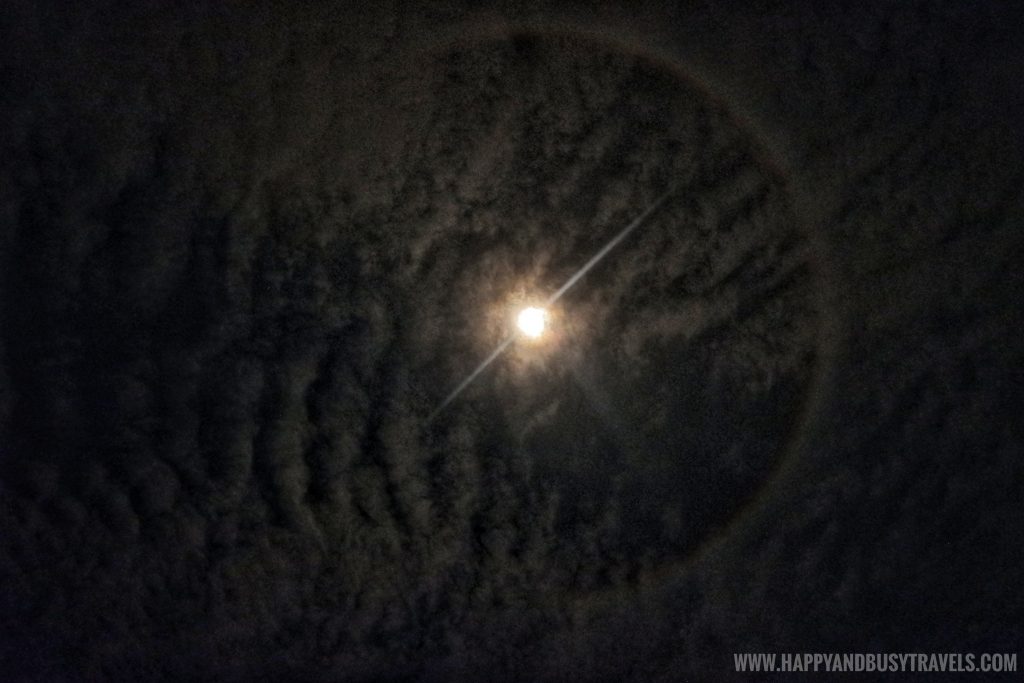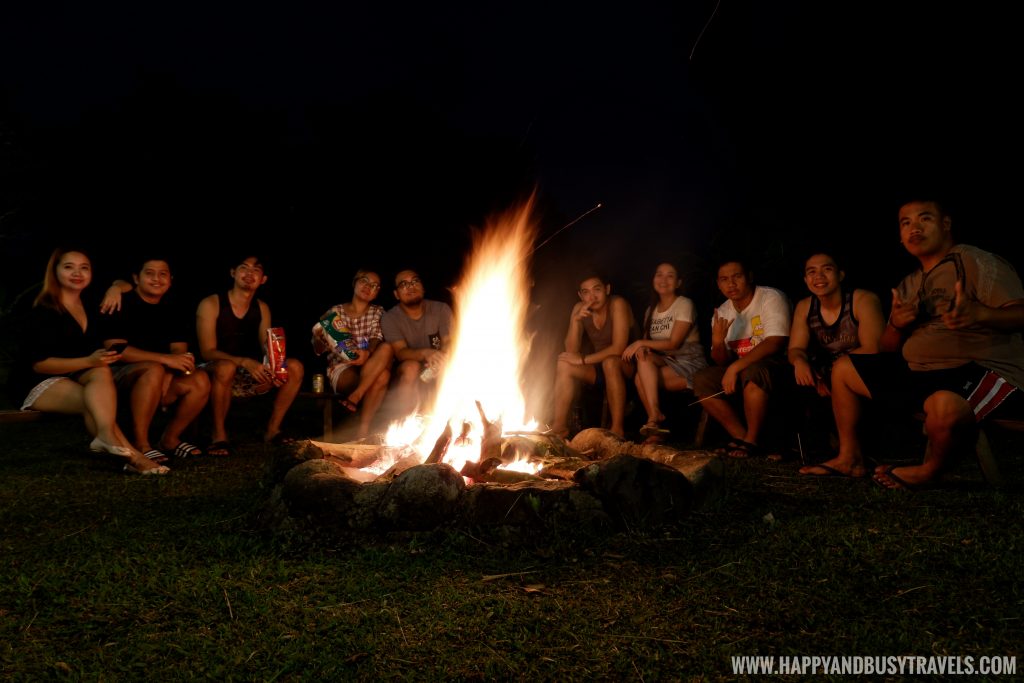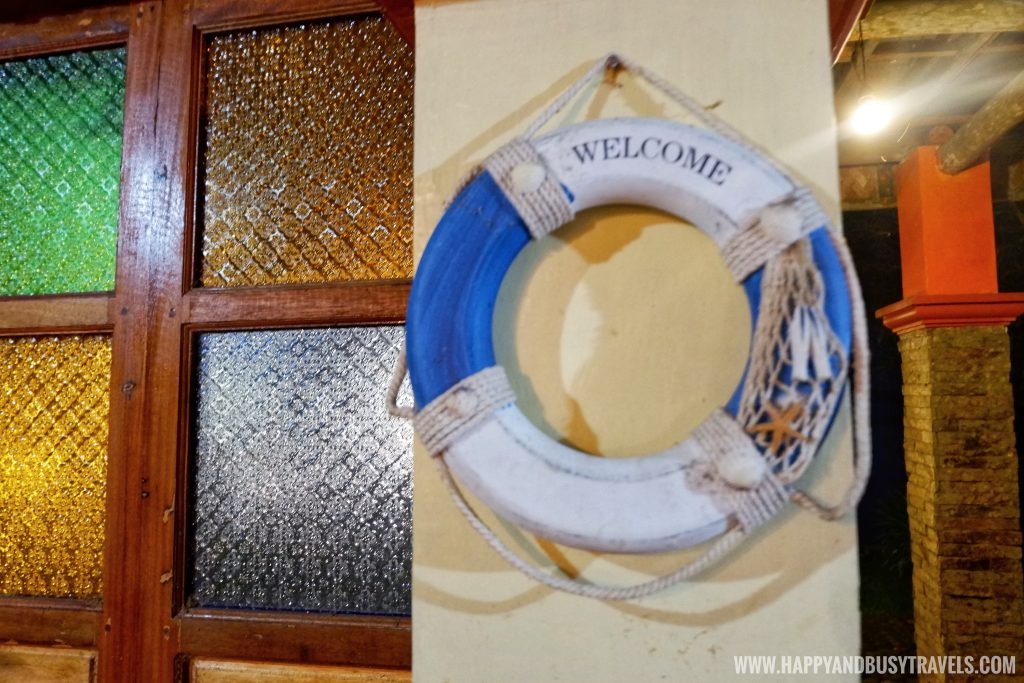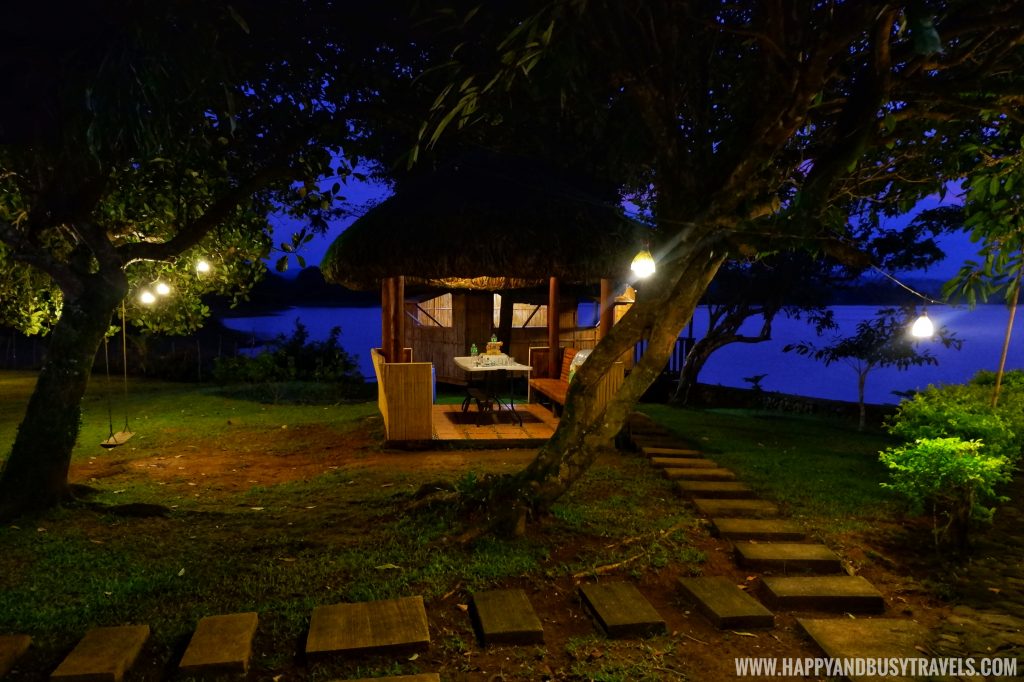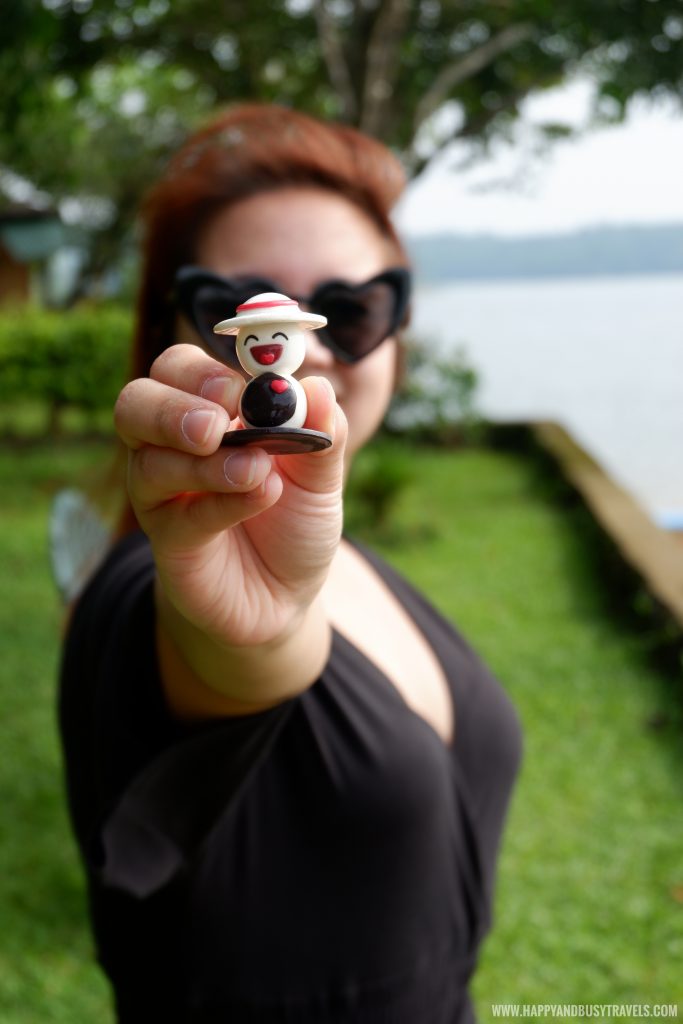 Happy's Birthday Surprise at the Sierra Lake House
I went in Sierra Lake House to celebrate my birthday with my friends. However I did not expect that they have this mini surprise for me. 🙂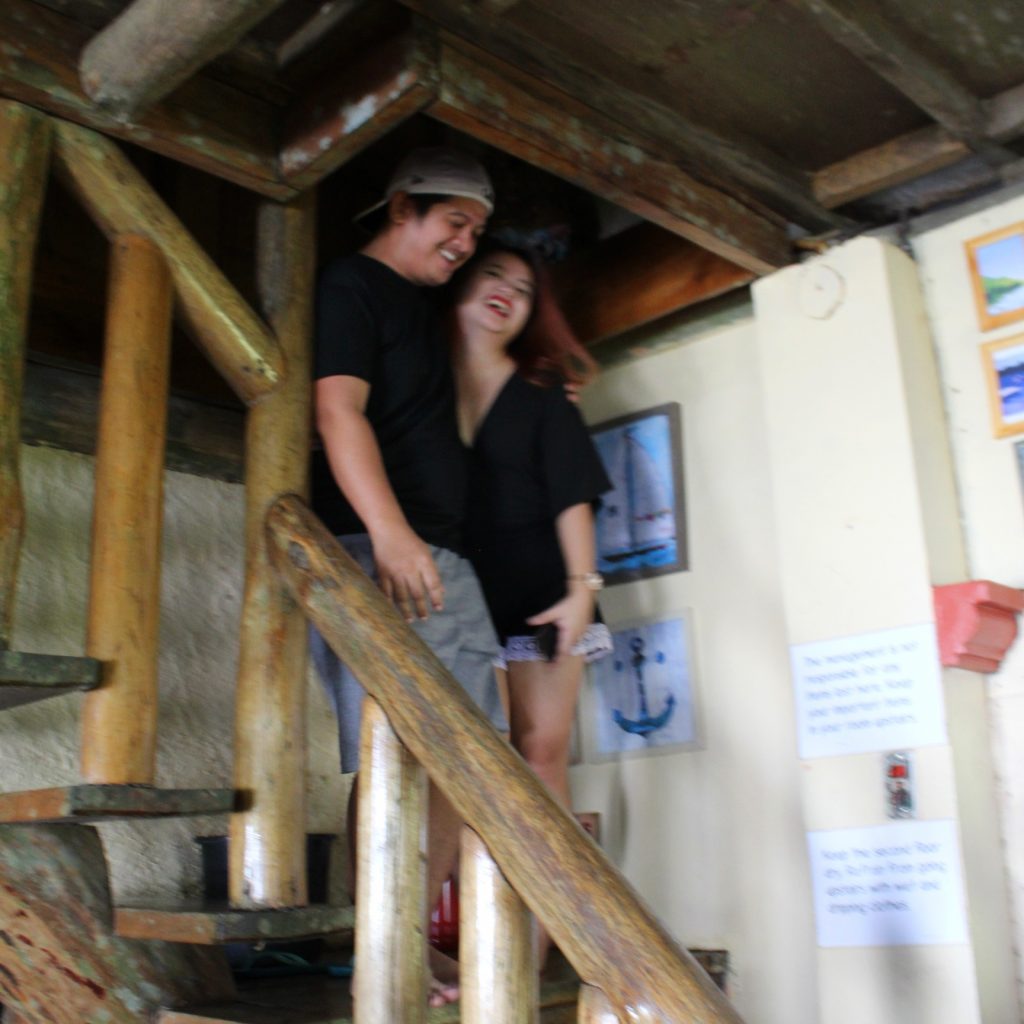 Busy called me to take our picture upstairs, then when we went down, they started singing Happy Birthday!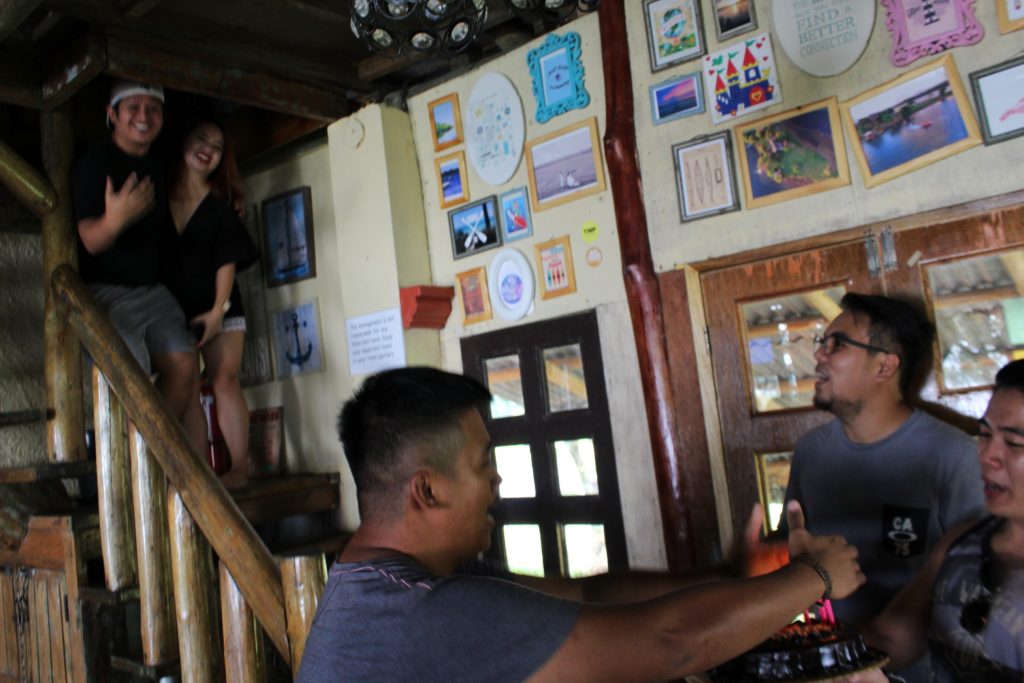 Thank you guys! I didn't expect that one 🙂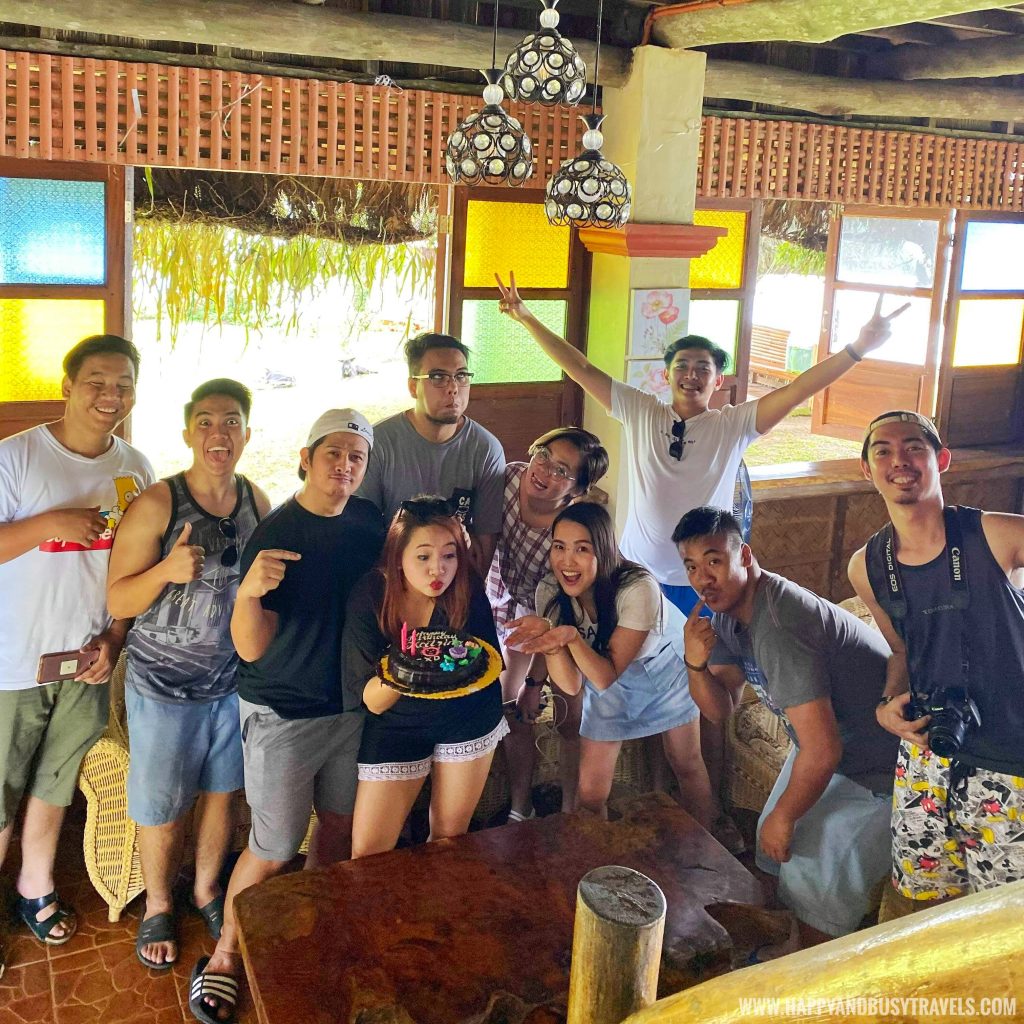 Is that Hello Kitty or a cat on the cake? Haha anyway, I love them both!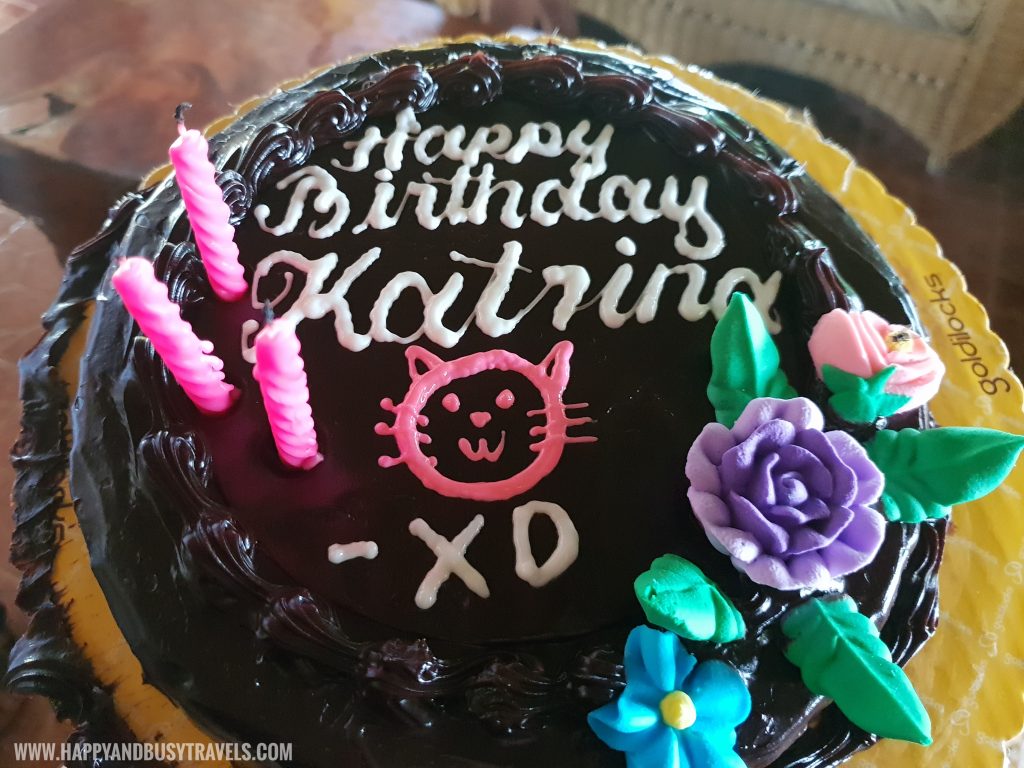 I'm getting the icing before it totally melt and go to waste. 😆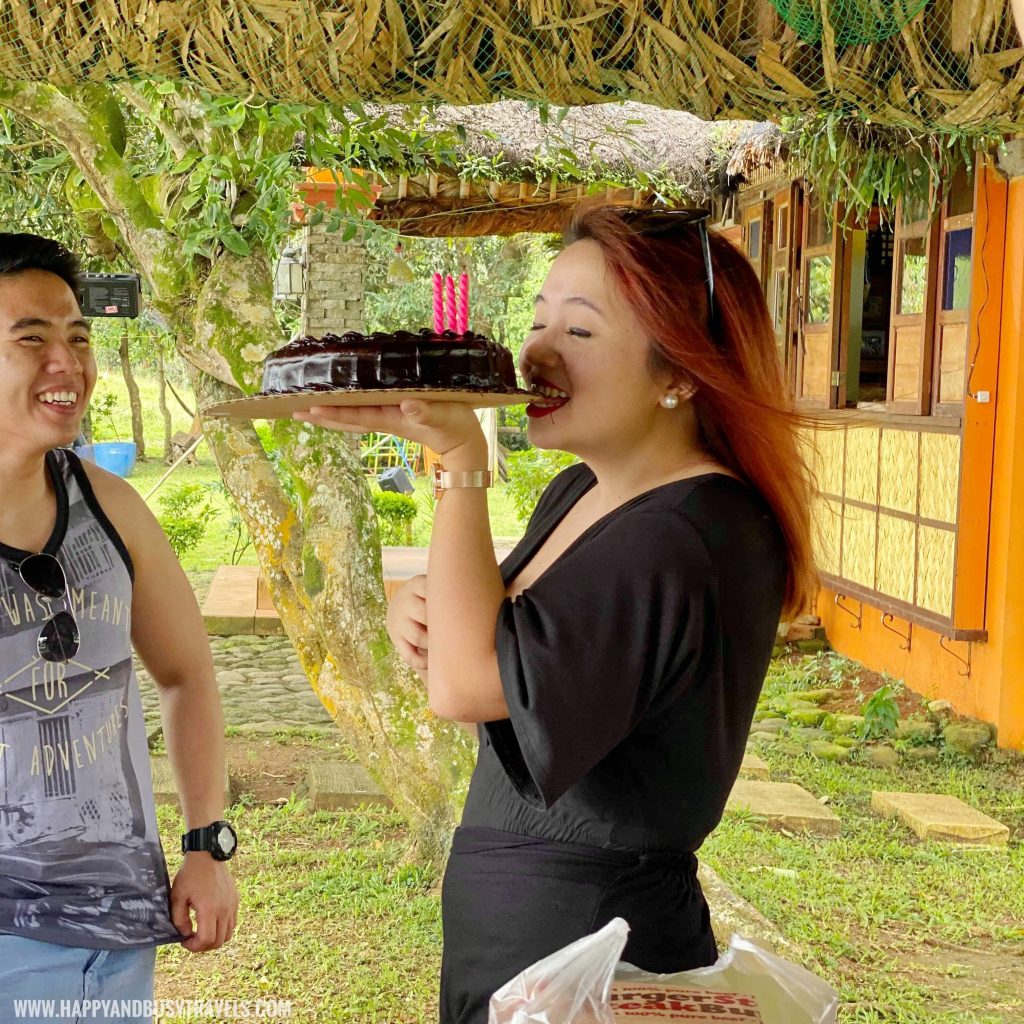 Rates, FAQs, and Reservation Policy of Sierra Lake House
Visit this link http://tiny.cc/ol3dhz for more details, or scroll down.
Glamping Accommodation
Sierra Lake House can set up tents if you prefer this.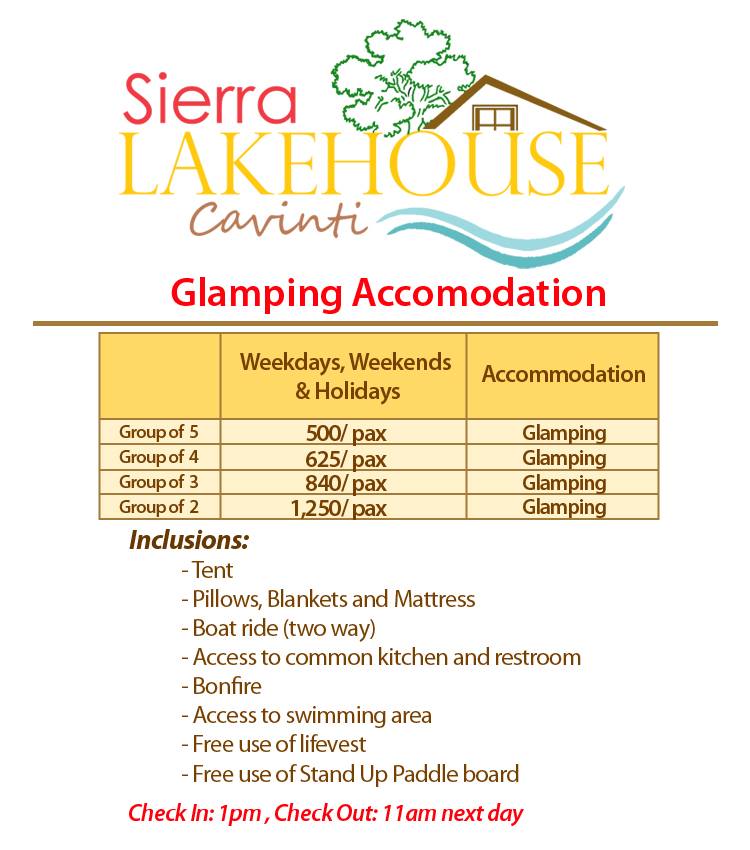 Prenup Rates
If you just want to take your prenup, they can also accommodate you.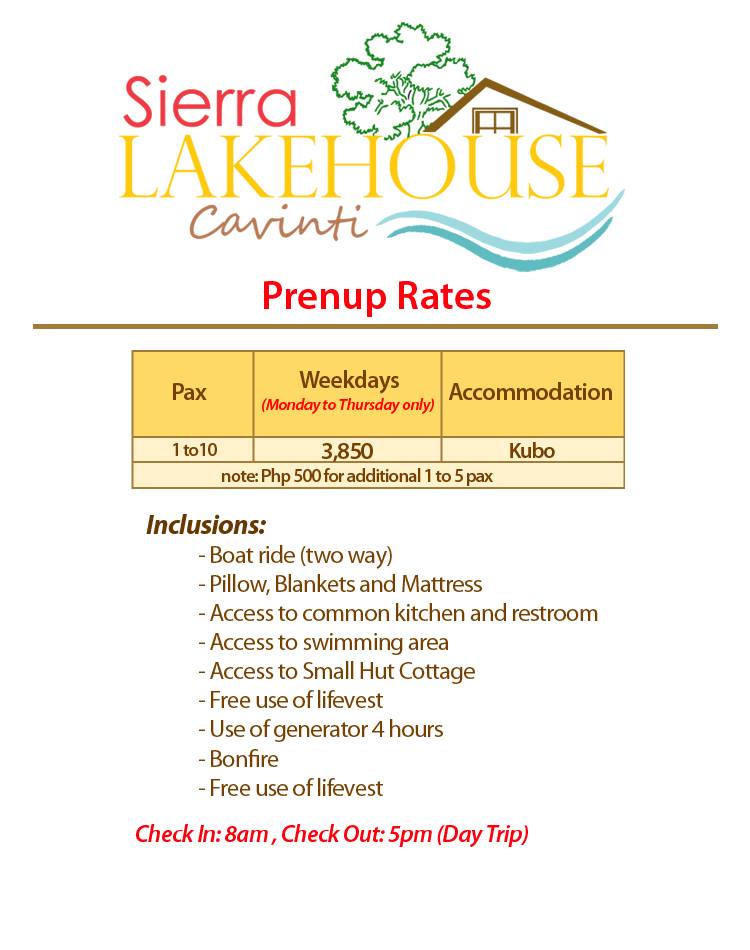 Kubo Accommodation
Lakehouse Accommodation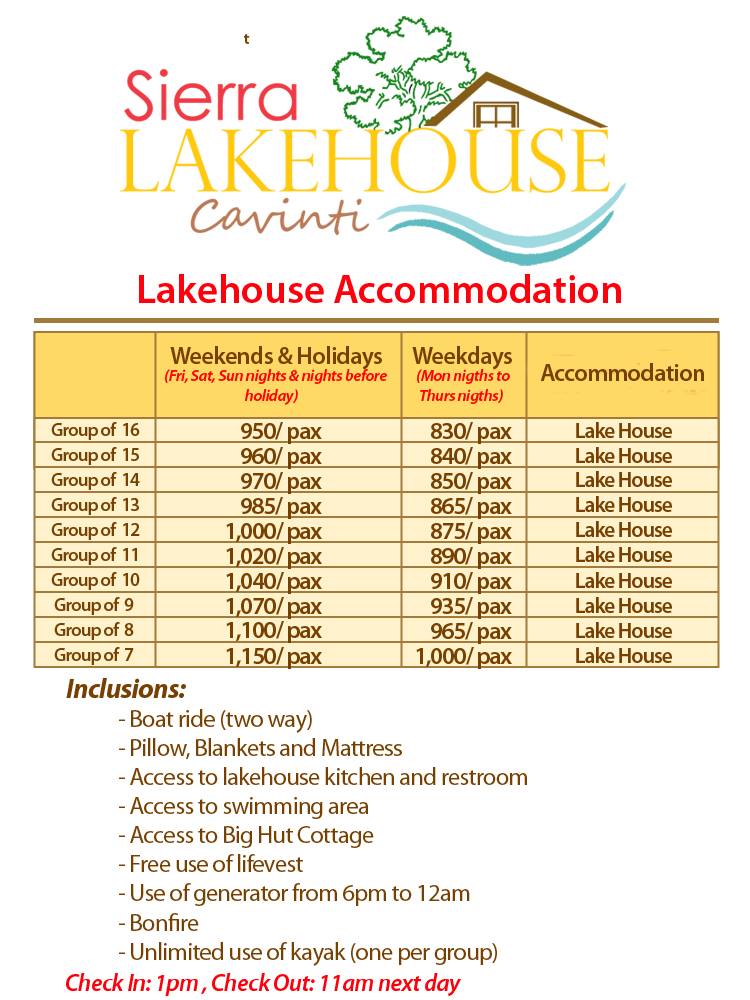 Rent and Services Offered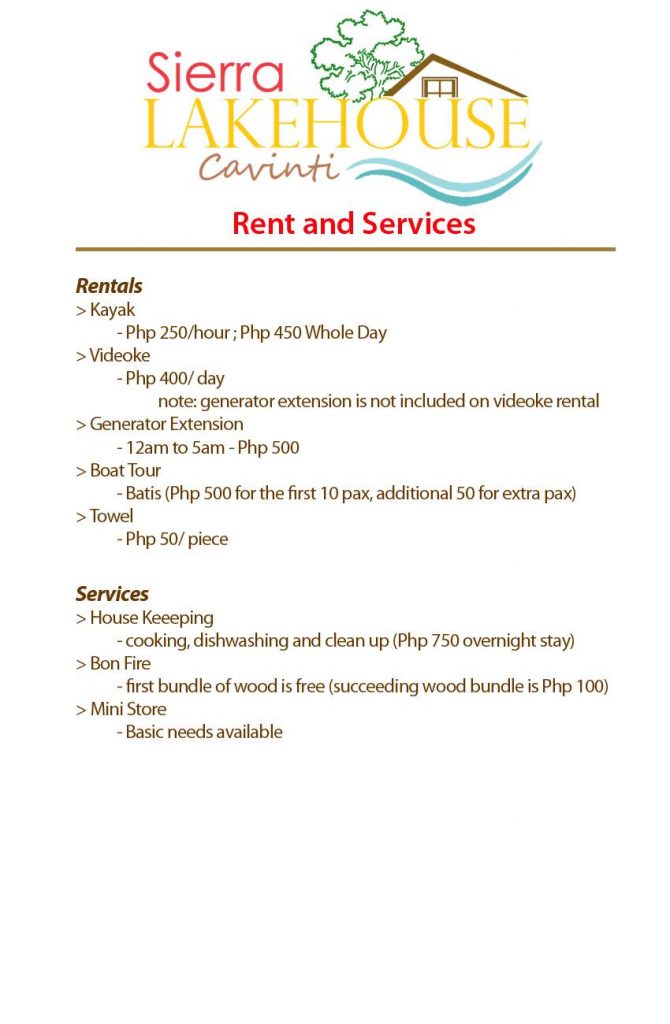 Reservation and Cancellation Policy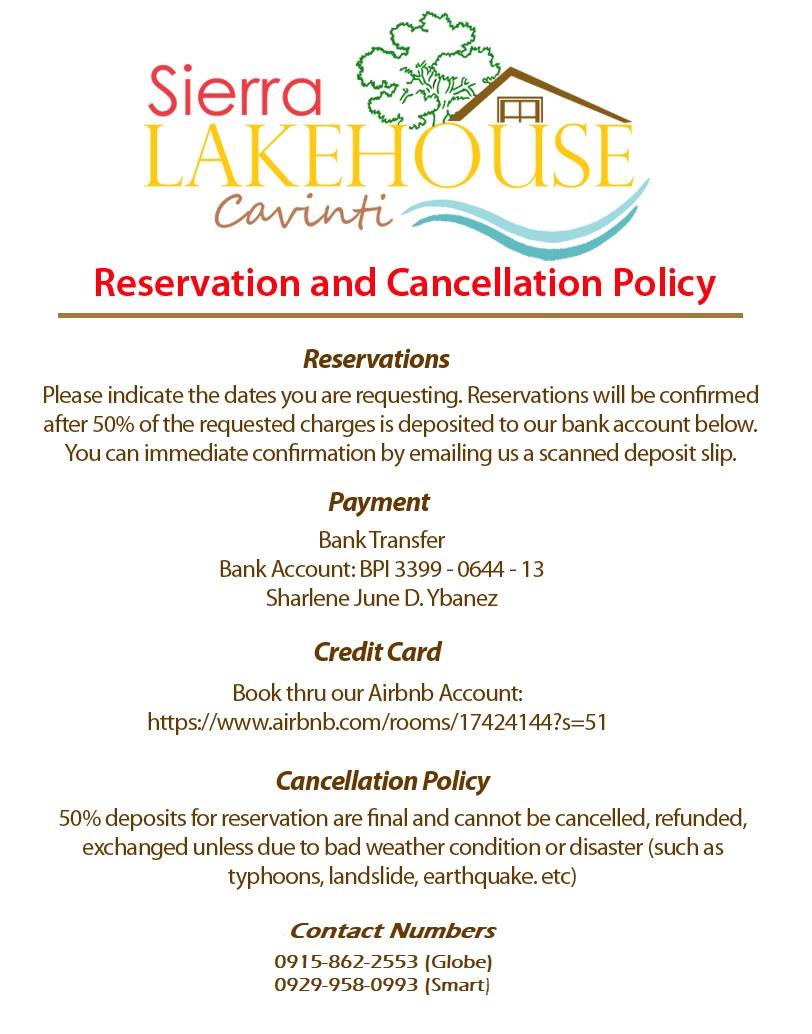 Frequently Asked Questions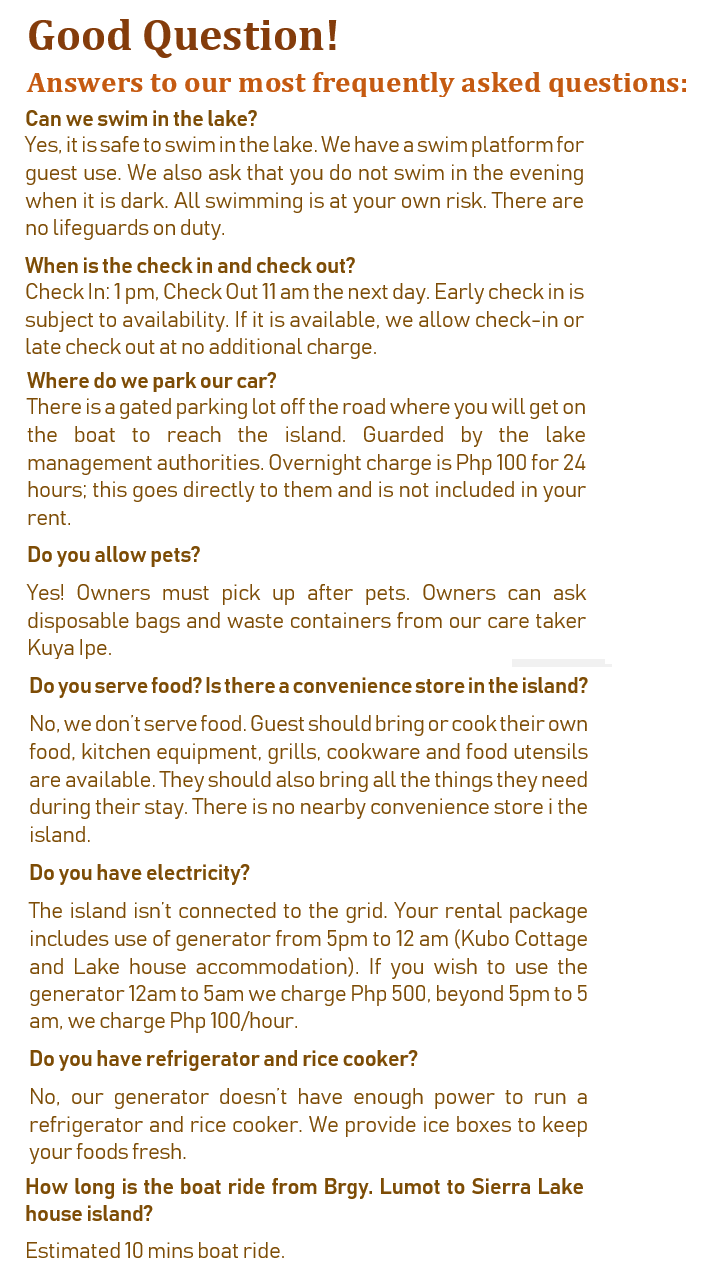 Happy and Busy's Smileys for Sierra Lake House Private Island
Cleanliness

The island is well taken care of. The surroundings is constantly being cleaned, and the bed sheets and pillow are all free from any smell or dirt.
Facilities

There is a lot of facilities that everybody can enjoy, and they are all in good condition.
Service

From our message in their Facebook account, up to the actual visit, we were answered right away. Even though we had to reschedule our visit, they accommodated us very well.
Value for money

It is very affordable to be here and enjoy the private island.
Location 

It is a bit far from Manila, and you had to take a boat ride to the island, but it is all worth it.
Ambiance 

Perfect! We couldn't ask for anything more.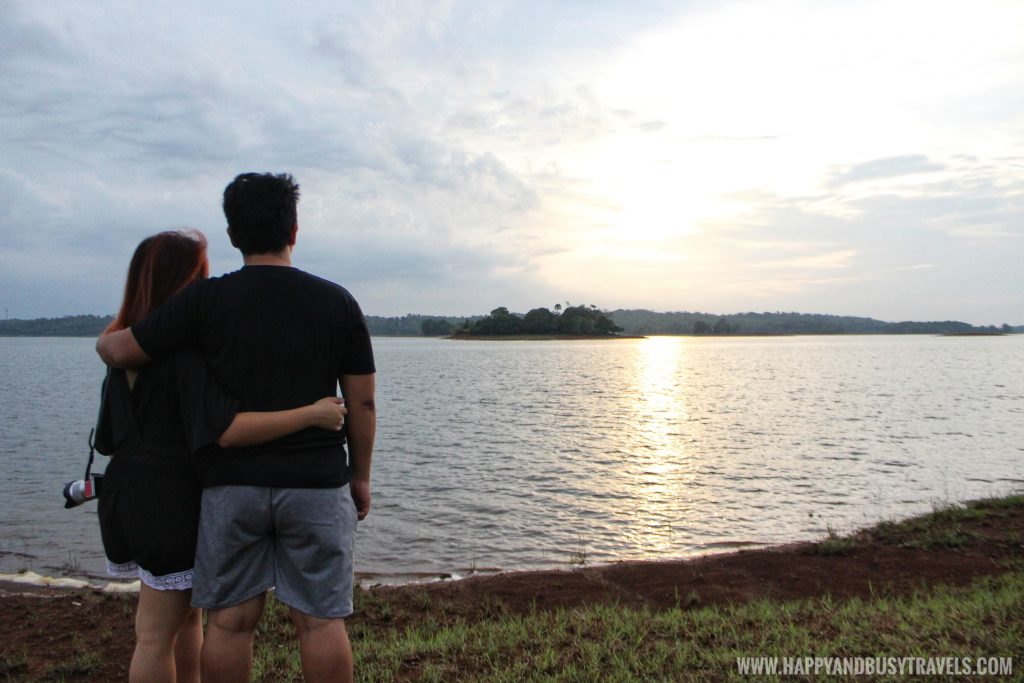 More exciting hotel reviews at https://happyandbusytravels.com/category/hotels/