Sumnanga Village is one of the villages in Batanes where tourists can still see the traditional town of the Ivatans. It was raining when we arrived, but it did not hinder us from exploring the area. Kind Ivatans lent some of their umbrellas to us so we can tour the village without any difficulties.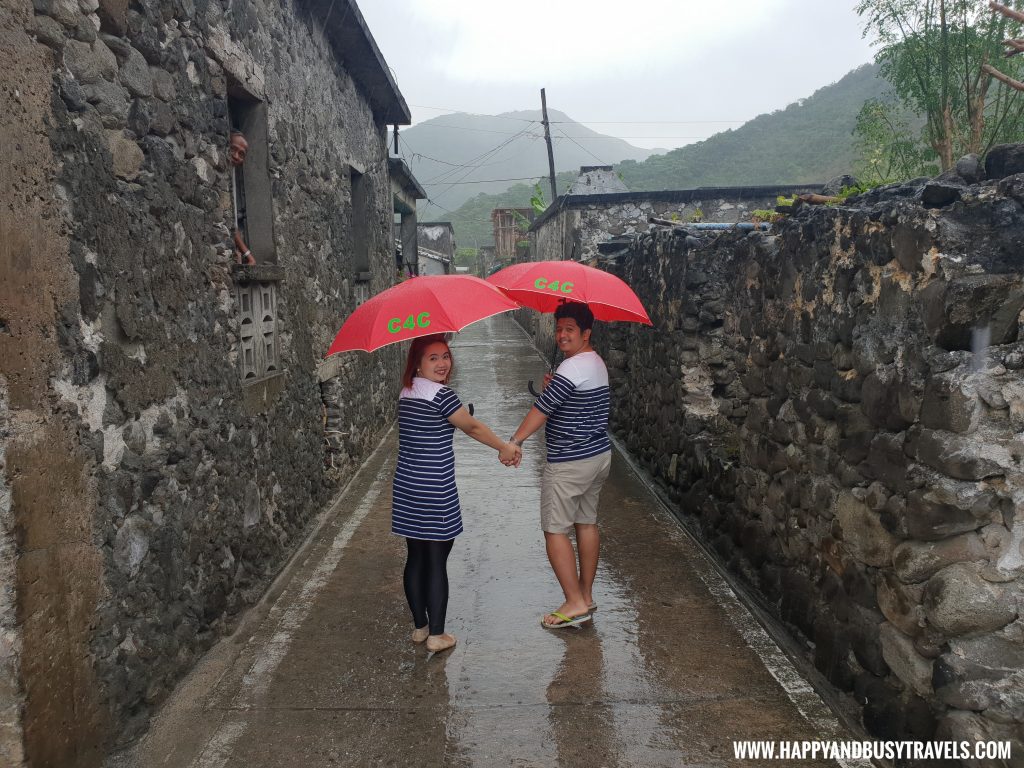 Batanes Travel Guide and 5-day Itinerary at: https://happyandbusytravels.com/batanes-travel-guide-and-itinerary-for-5-days/
How to go here?
Google Maps Link: https://goo.gl/maps/AVMcmFsJ3k3oH96C6
From Pananayan Pension Inn to the entrance…
Walk: It will take you at least 2.5 hours, NOT IDEAL.
Vehicle: It will take you at least 22 minutes.
Bicycle: It will take you at least 1.5 hours.
Please take note that there is not a lot of public vehicles in the island. Locals usually use their motorcycle, bicycle, tricycle, or walk towards each destination.
It is better to arrange a tour with Amazing Batanes Tours for convenience.
Book and use the code HAPPYANDBUSY to get P500 discount.
Other Information
Time Spent: 30 to 40 minutes
Tips:
Bring your umbrella, wear sunglasses, and wear comfortable shoes.
We had the time to visit the village because we stayed in Sabtang Island for 2 days. This is not usually in the itinerary for a day tour in Sabtang.
Roads to the Village
Currently (2019), Sabtang Island doesn't have a circumferential road that connects the whole island. But, there is a construction which we hoped to finish soon. So, there are two ends from the single main road in the island. The first end of the road lead us to Sumnanga Village.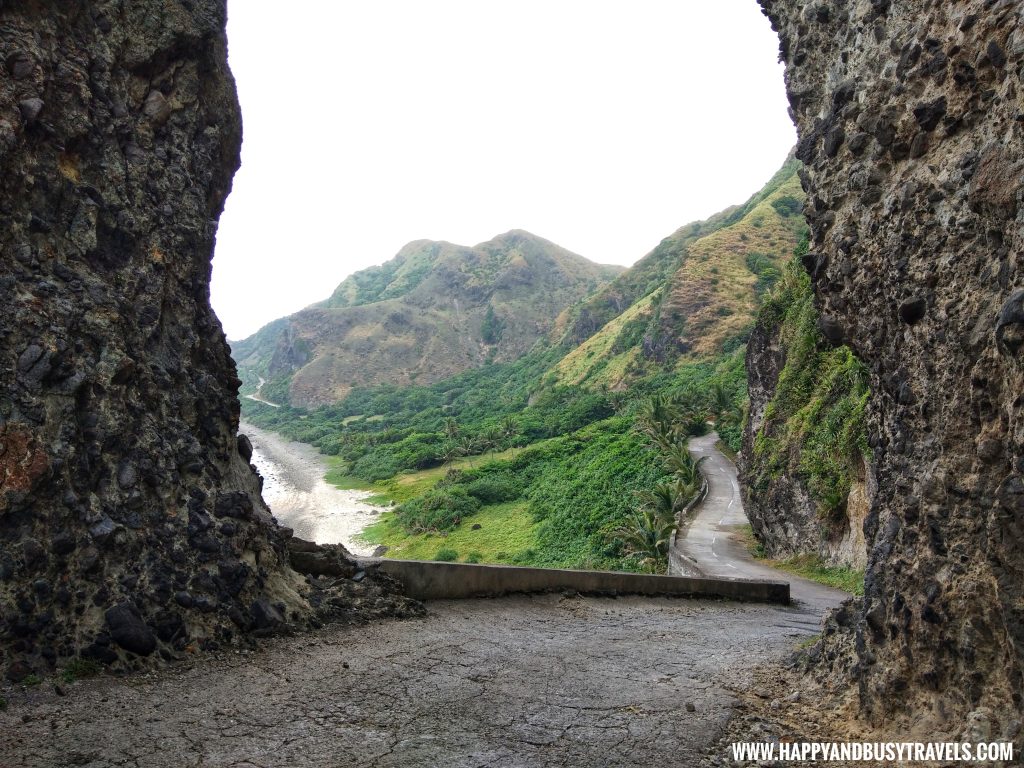 Sumnanga Village
"We were really in a traditional village!" That was our first thought when we visited the village. There are a lot of old stone houses, traditional water pumps, and wagons.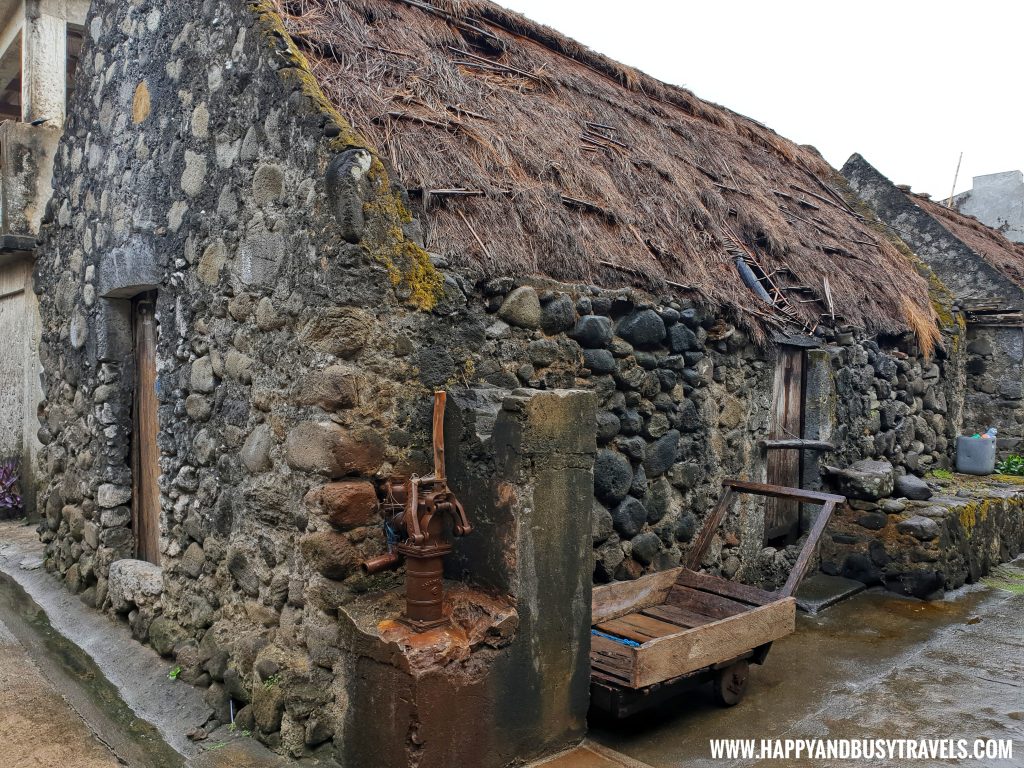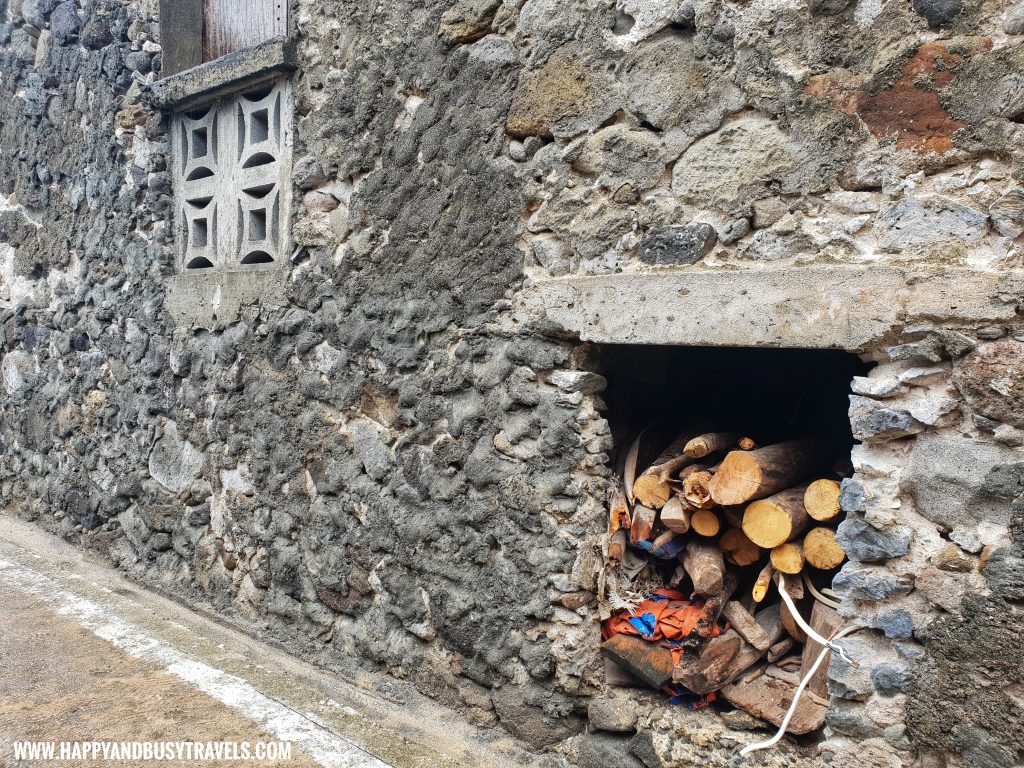 This stone house is our favorite. Even though it is old, it still looked so regal. The thick Cogon roof, stone walls, and blue doors.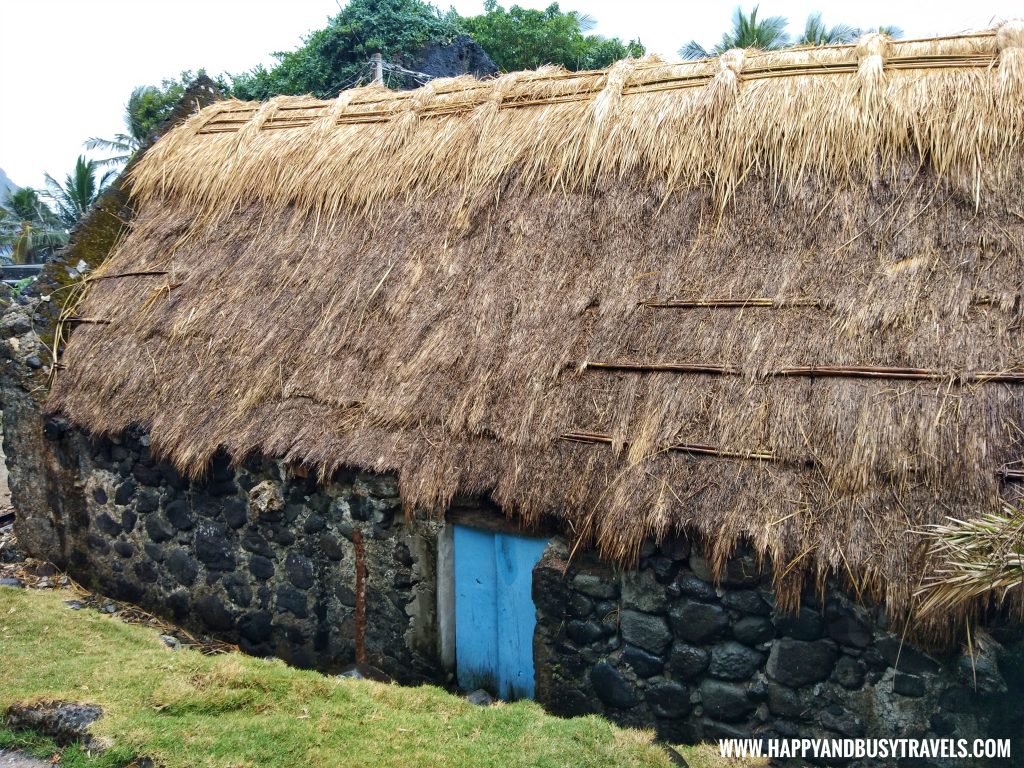 Vakul and Kanayi are made out of these Palm Trees.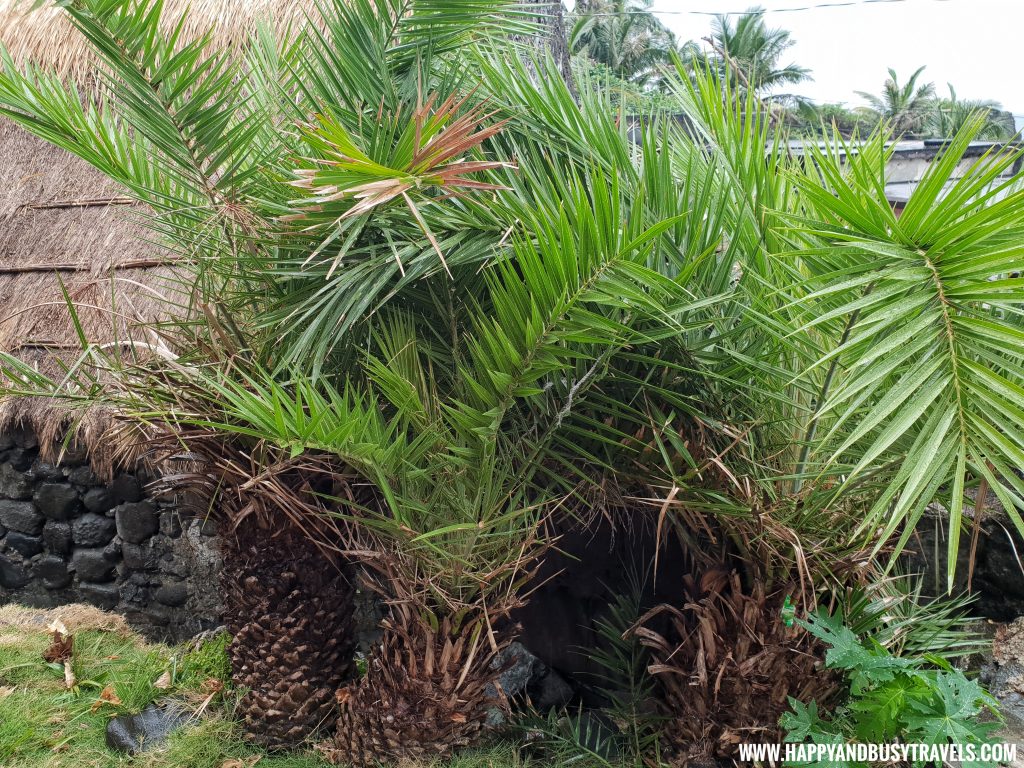 We also found these fruits that are used by Ivatans as a charcoal.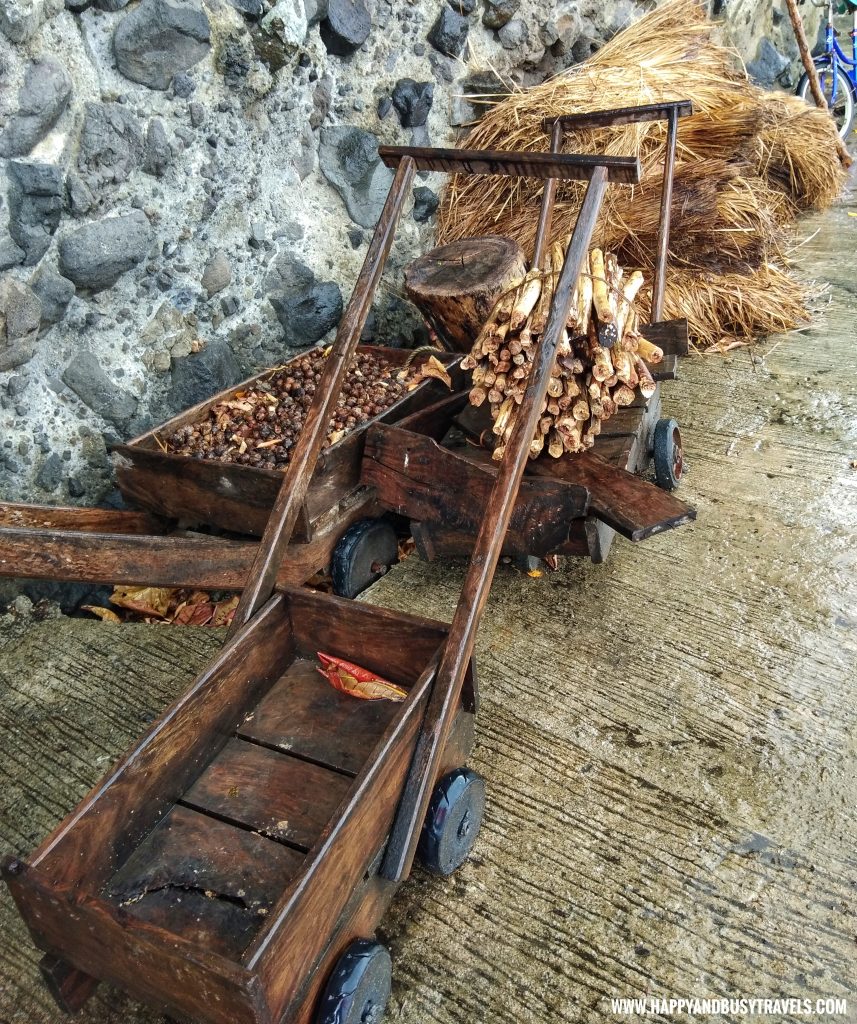 They collect the fruits and dry it.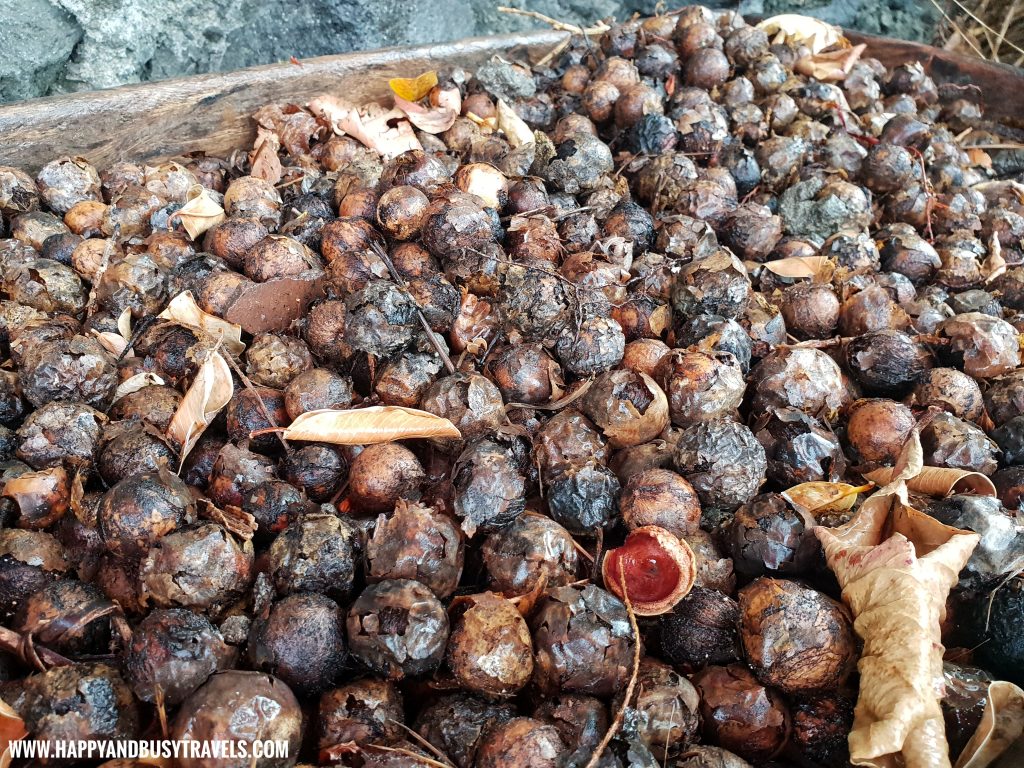 Nearby Beach
There is a nearby beach from the village. The waves from the ocean are not that harsh here, so we think swimming is possible.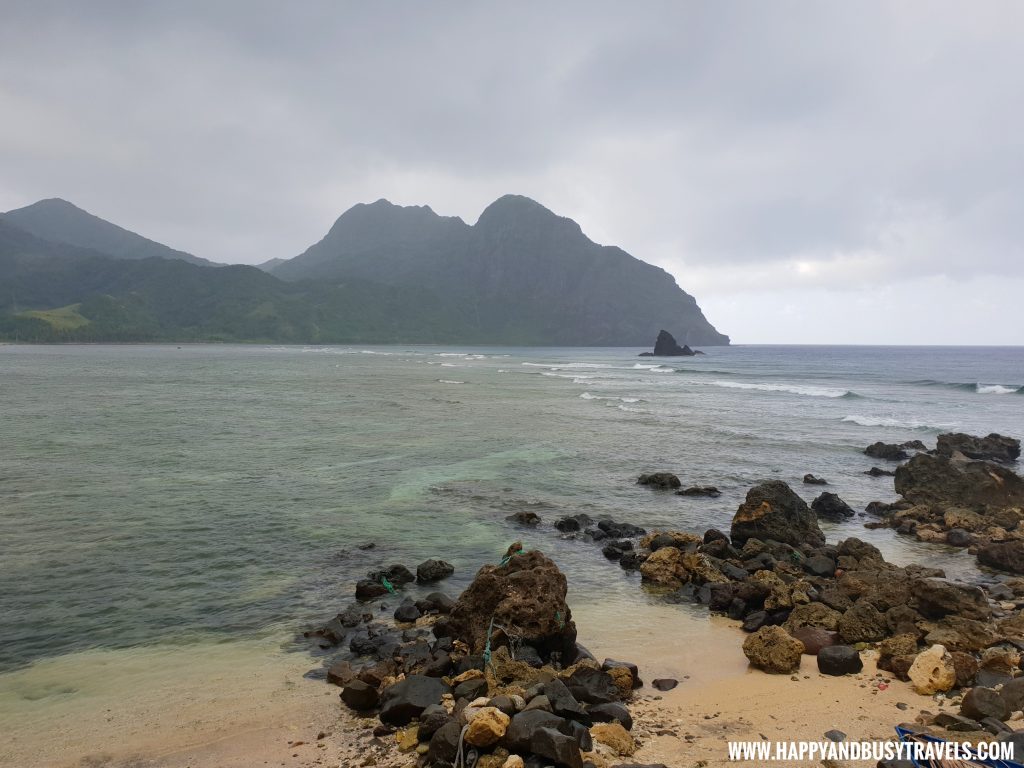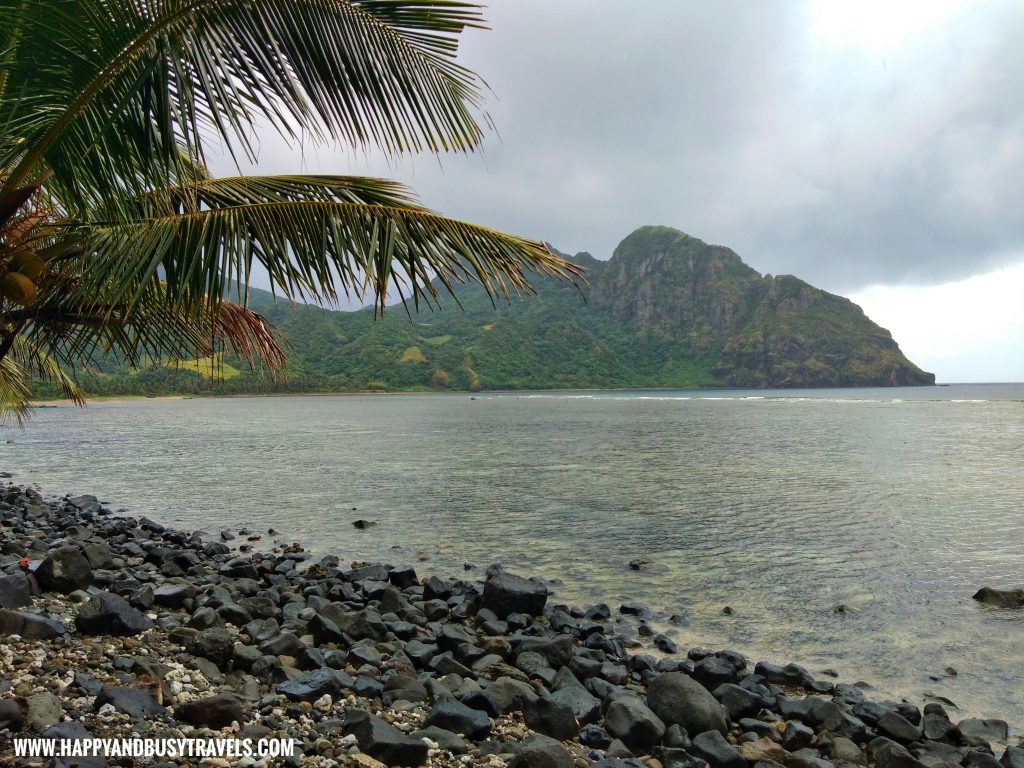 Happy and Busy's Smileys
Location



You will need a vehicle to reach this. It will be hard to walk or to bike. This is not a usual tourist spot for a day tour in Sabtang Island.
Ambiance


Value for money


No entrance fee!
Fun


Batanes Travel Guide and 5-day Itinerary at: https://happyandbusytravels.com/batanes-travel-guide-and-itinerary-for-5-days/