Witnessing the Taal Volcano Eruption
This blog is about our story during the Taal Volcano Eruption. We were very blessed and fortunate that we were not very much affected by the eruption.
Busy and I were just in Tagaytay City when our friends told us that Taal Volcano erupted. So, we have decided to eat in Taza Fresh Table in Taal Vista Hotel because that is the place in Tagaytay with the most beautiful view of the island where Taal Volcano is located. When we arrived in Taal Vista Hotel, this is what we instantly saw.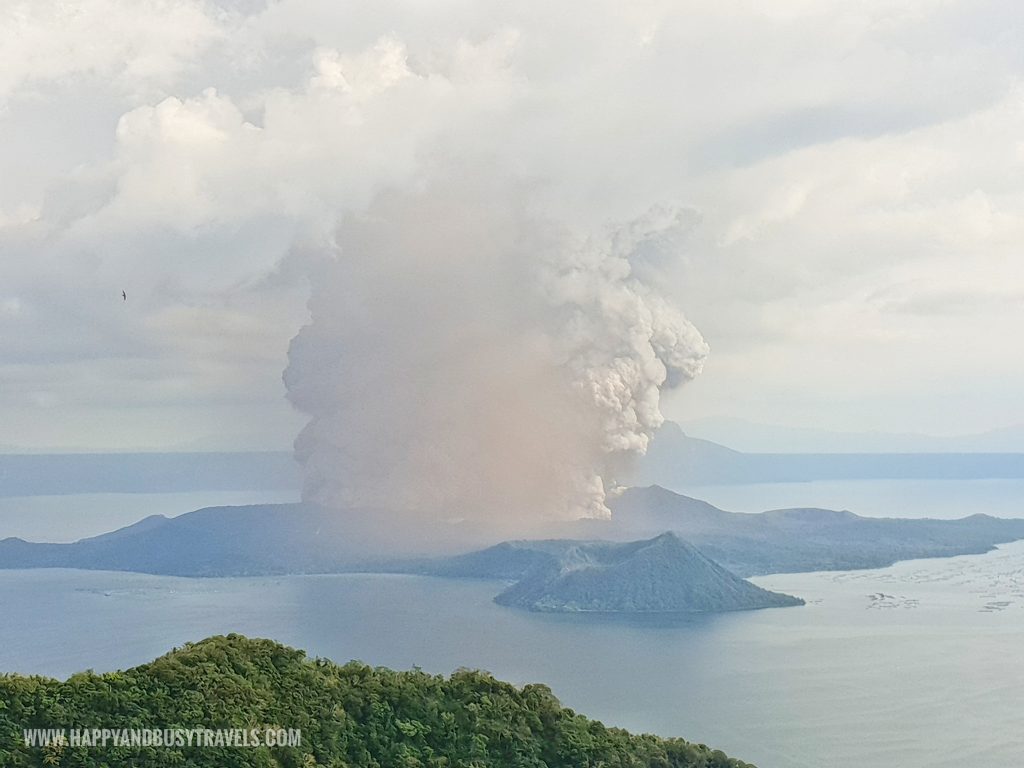 Taal volcano is erupting! We were curious at first. This was our first time to see such incident, plus the smoke from the volcano is not yet that big.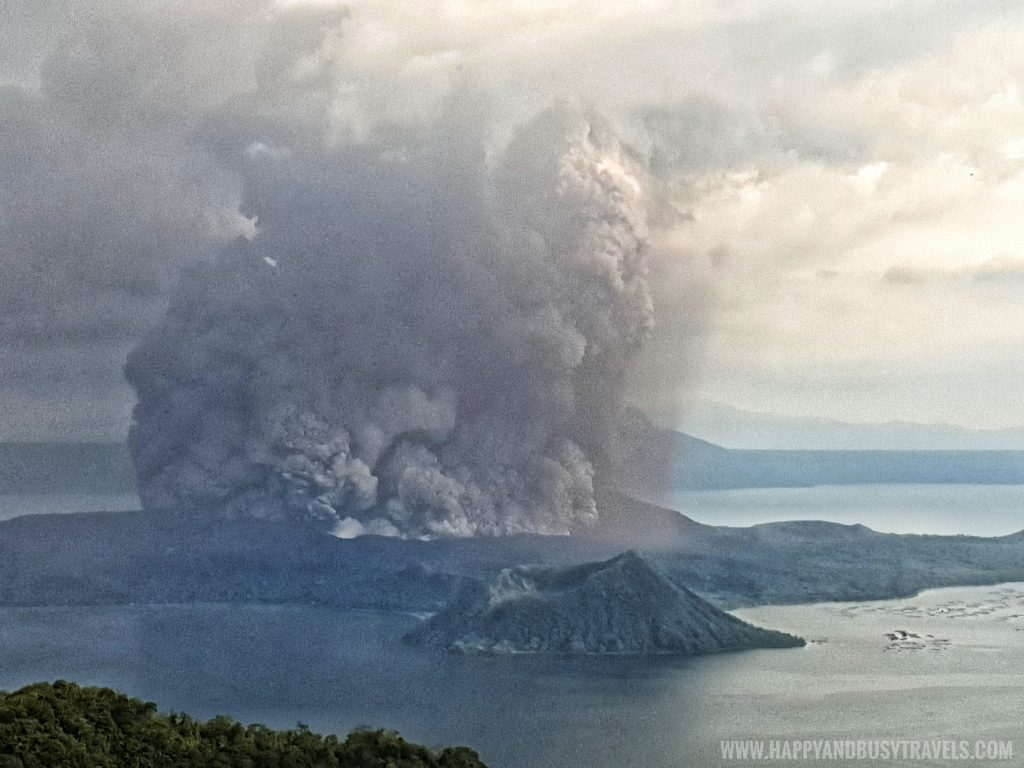 Taal Volcano Eruption Worsens
After we took the pictures above, we went inside Taza and ordered our food. Then, we went out again and looked at the volcano. This is what we saw: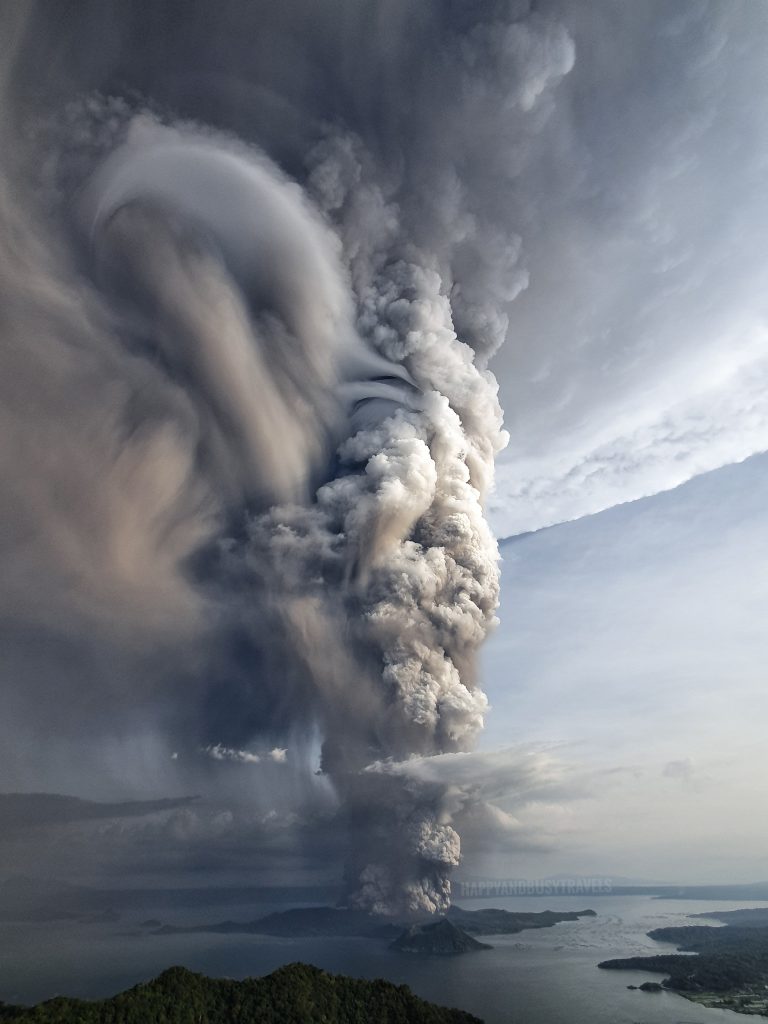 The smoke that contains volcanic ashes are enormous! It was like Taal Volcano is really really angry.
After witnessing the enormous smoke, we felt like something is hitting us. There are small rocks from the volcano that are falling from the sky.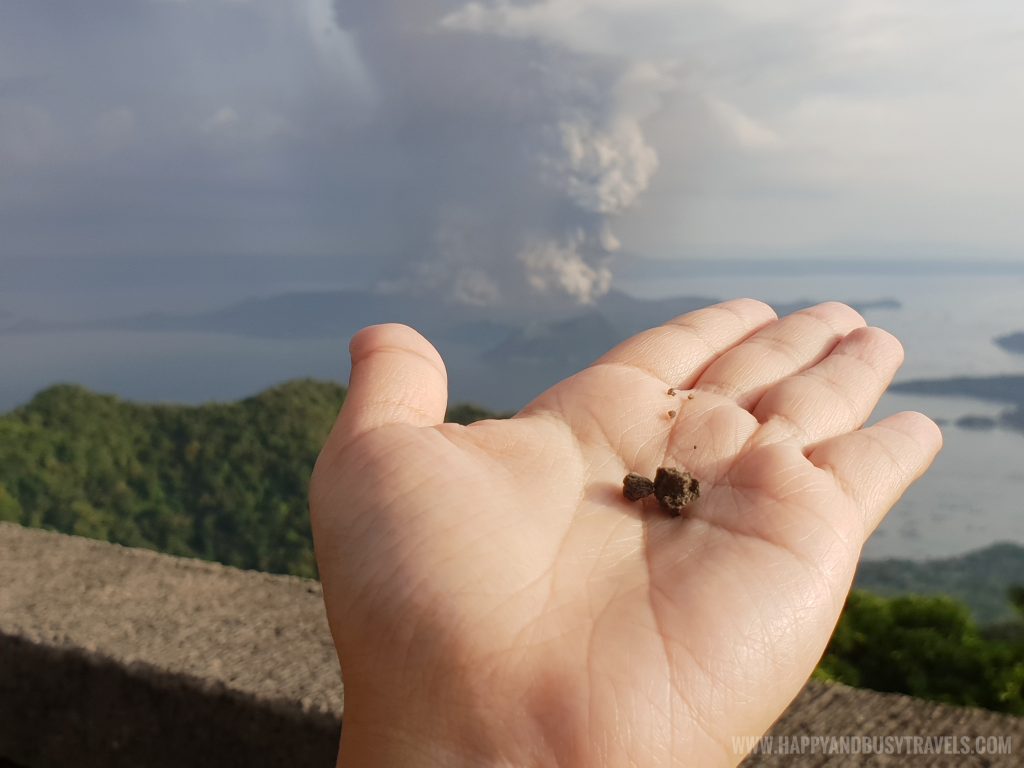 So, we have decided to get our umbrella, and continue to watch. After a while we went inside Taza and had our snack.
While we were having our snack, the staff gave us face masks because the air outside smells very acidic and there are a lot of ashes which are dangerous if we inhale.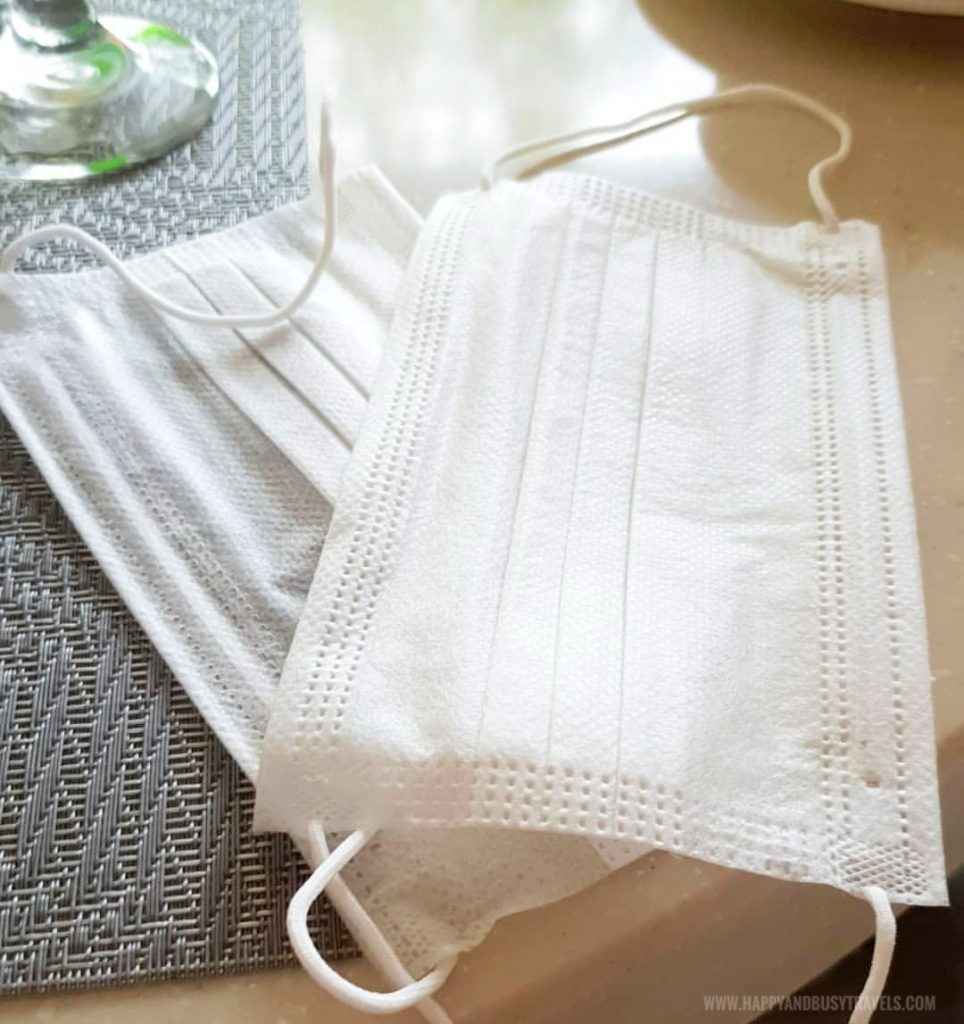 When we wanted to come back at the view deck, it was sunset already. The management of Taal Vista Hotel prohibits guests to go to the view deck already for safety reasons. So, after we ate, we went out Taza and go to the main hotel, we saw the smoke of volcanic ashes reflecting the colors of the sunset.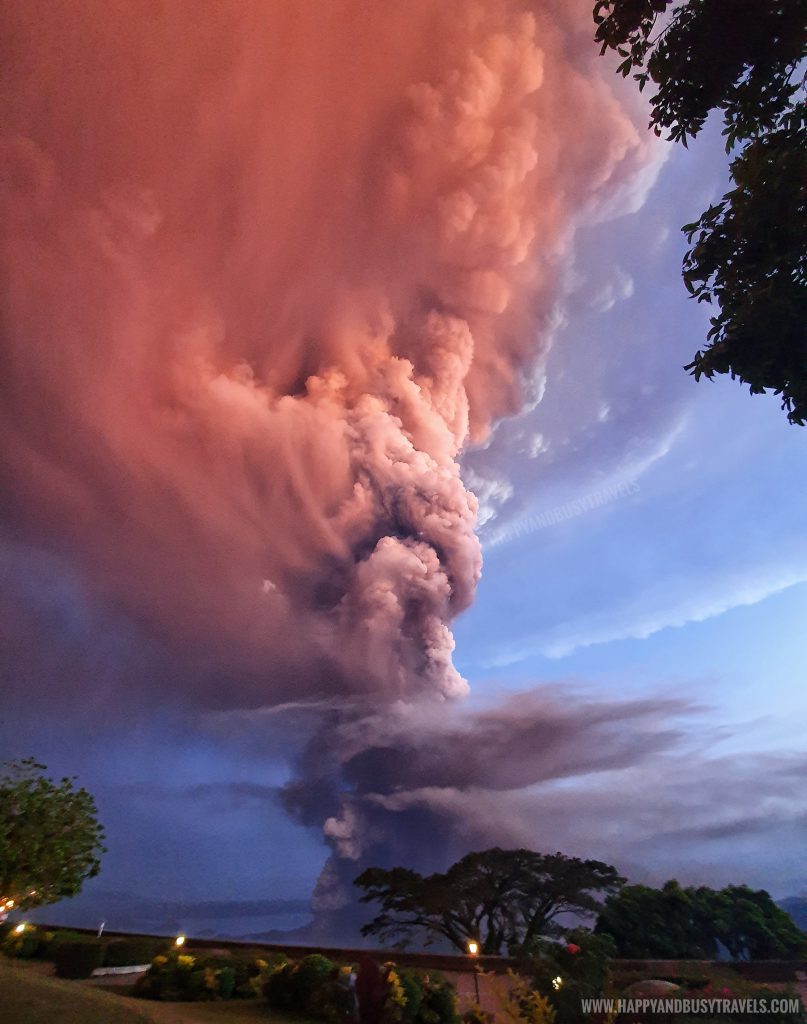 The air at this time is already very acidic and it can make people hard to breathe.
Going Home
Even though we were in Taal Vista Hotel's parking area, we saw how the ashes continues to spread, and with lightning.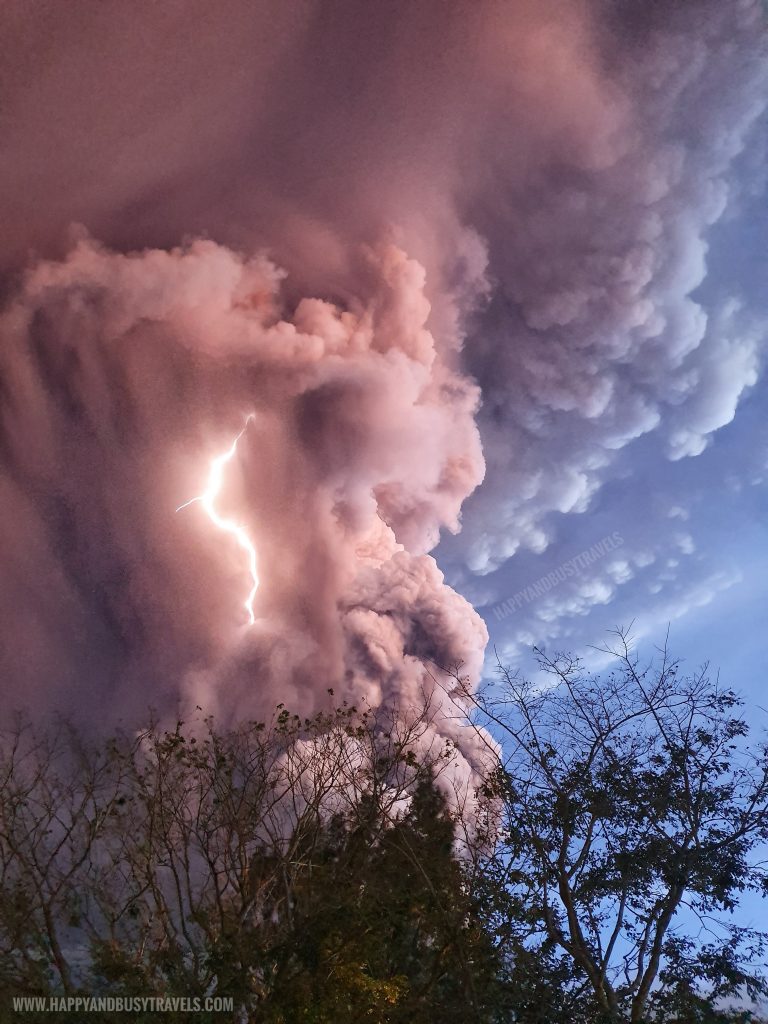 In the parking area, we saw our car full with dried mud. The mud is made out of volcanic ash that went down together with the light rain earlier.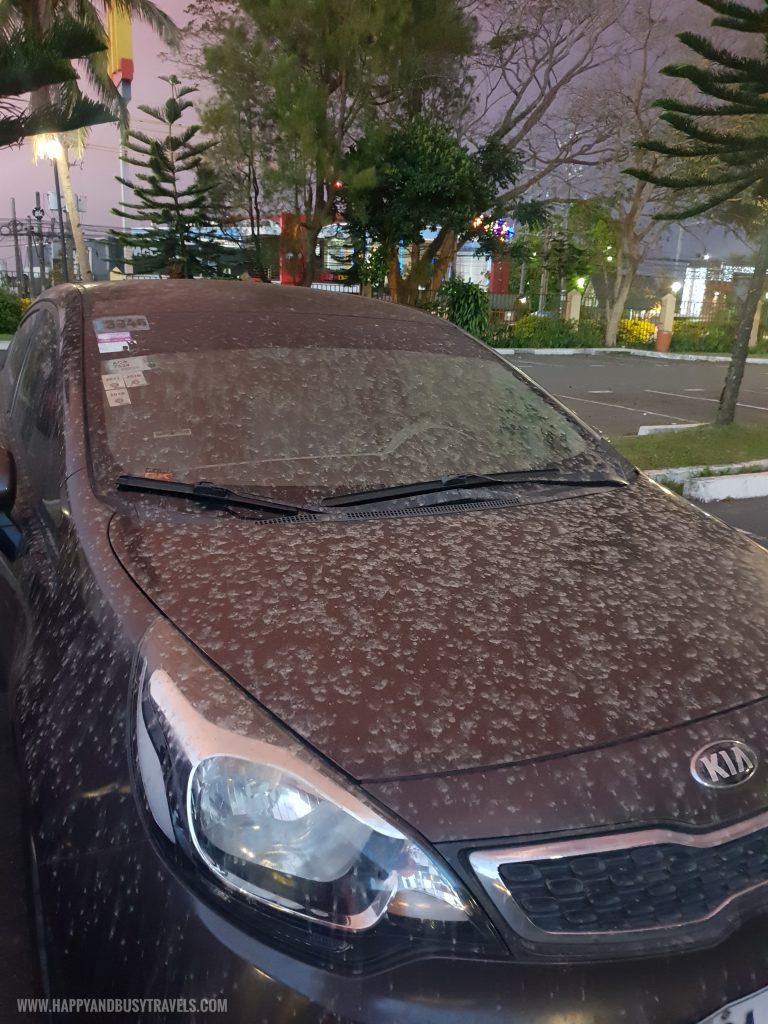 We can't use our wipers to remove the dried mud because it will scratch the window. So, we asked the hotel if we can have any water. They gave us a wine bottle filled with warm water. Busy poured water to soften the mud, then he poured water again, and wiped it out gently with a cloth.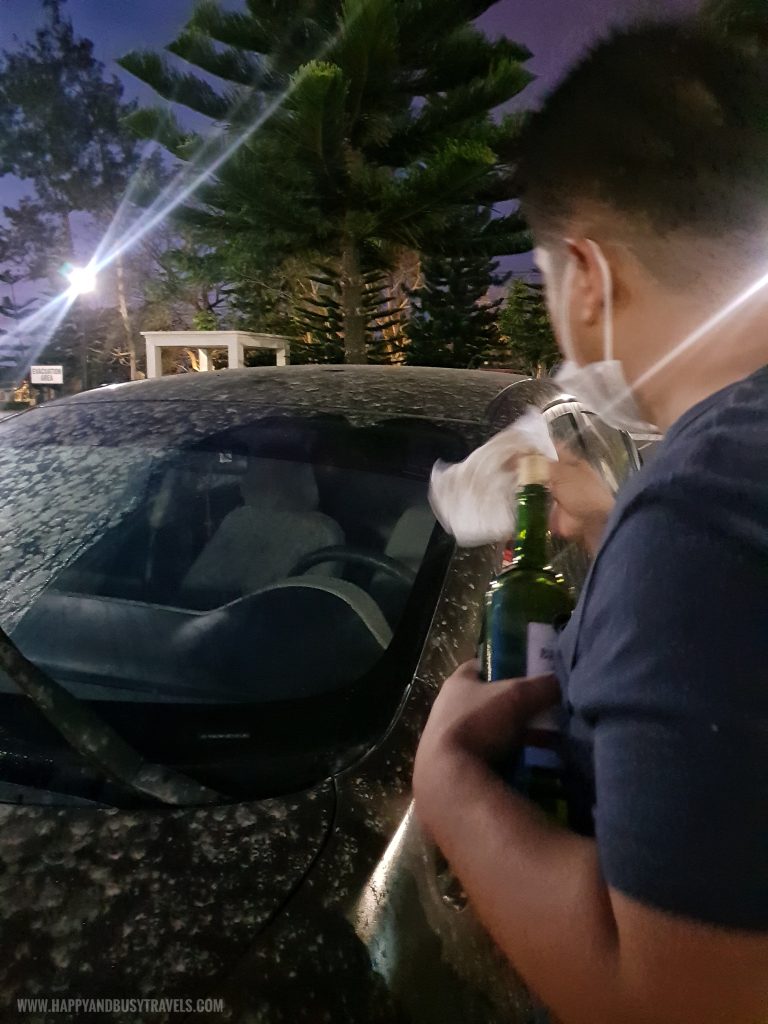 It was hard going home because our windshield kept on getting muddy. Fortunately, Filipinos are kind and are very helpful. Some of the people are out on the street with their hoses and spraying water on vehicles who can't see the road anymore (Like us). THANK YOU VERY MUCH!
At Home
When we arrived home, the back of our car can't be seen anymore due to the thick ash. We were so blessed that we arrived safely.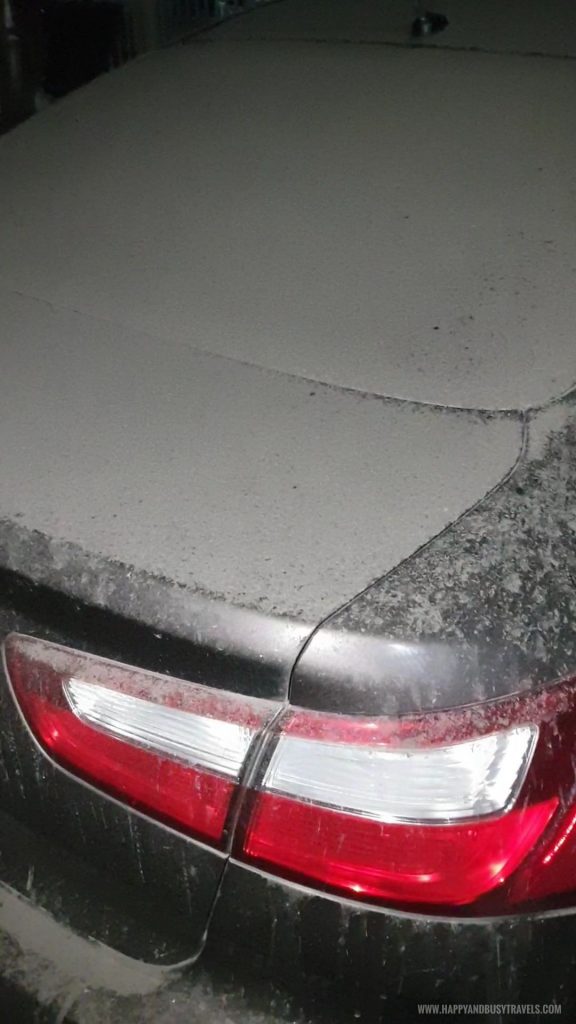 The night will be long, the acidic smell and the ashes will stay for a few days. We were lucky enough that we are not directly hit by the eruption. We hope everybody in Tagaytay and Batangas are safe and are doing okay.
Day 2 Dasmariñas, Cavite – Taal Volcano Eruption
I went to work the next day, January 13, 2020. In Makati City, ashes are not as thick as those in Cavite and Batangas. So, I thought when I come home the ashes have subsided. But when I come home, there are still a lot of ashes. Even if you sweep them, there are still a lot.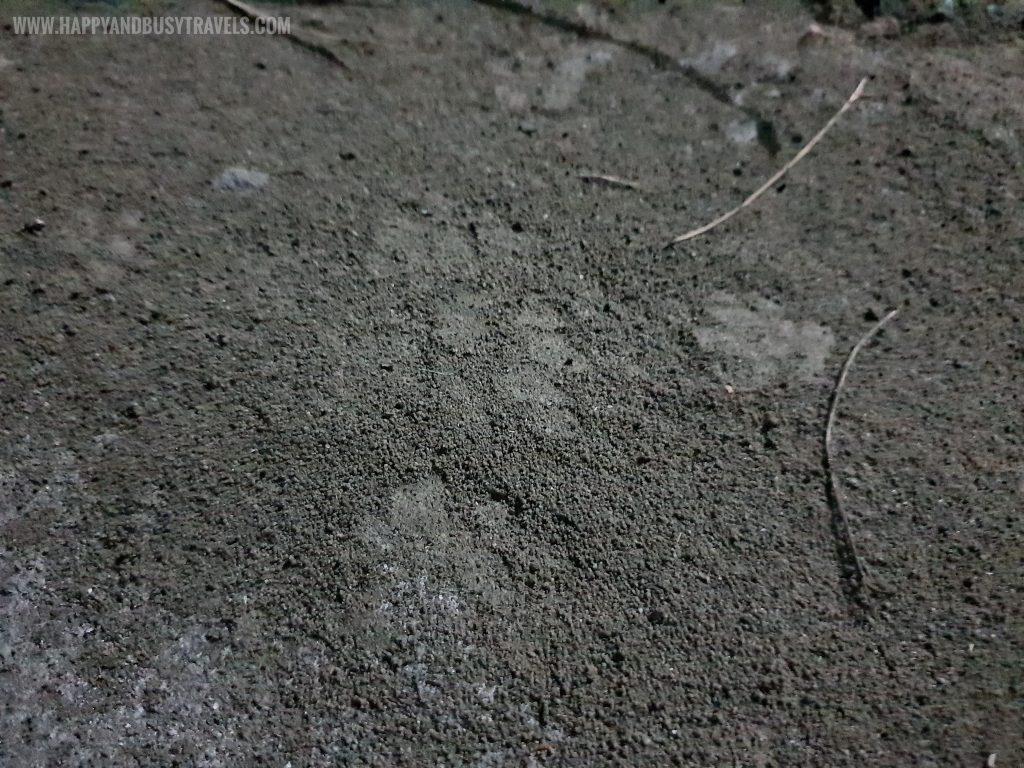 Call for Donations
Taal Volcano Eruption Donations and Help Needed
For those who would like to help, here are the links of the donation drives:
Millie Manahan – Call for Donation
Animal Kingdom Foundation – Call for Donation
Sangguniang Kabataan ng Sampaloc I – Call for Donation
Jenny Medinilla – Call for Donation
Evacuation Centers
List of Evacuation Centers
Google came up with a map on where are the evacuation centers are. Please click on the link below:
https://www.google.com/maps/d/u/0/viewer?
More of our experiences at https://happyandbusytravels.com/