I love cats!
So Busy has decided to bring me in Tabby Town Cat Cafe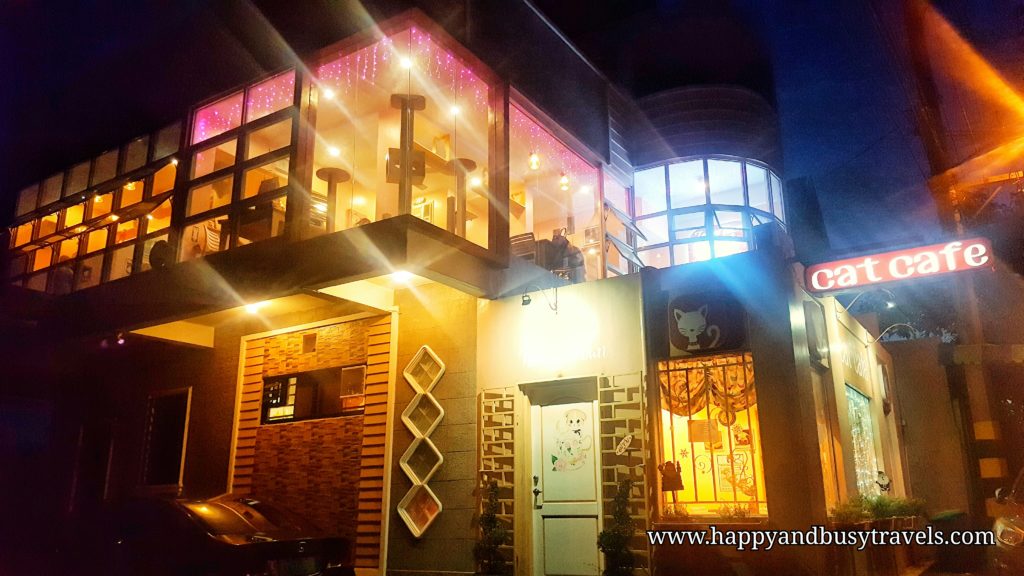 Address: Brgy. Lumil, Sta Rosa – Tagaytay Road, Silang, Cavite
Facebook: https://www.facebook.com/tabbytowncatcafe/
Operating hours:
Tuesday – Friday 12:00 PM – 8:00 PM
Saturday – Sunday 11:00 AM – 8:00 PM
The Cafe is a home-setting cat cafe and they just opened this year, August 2017.
Upon entering, the staff will greet you and will offer you to order food or to mingle with our furry friends. Of course we went here to mingle with the cats so I immediately told the staff that we wanted to go upstairs hehehe 🙂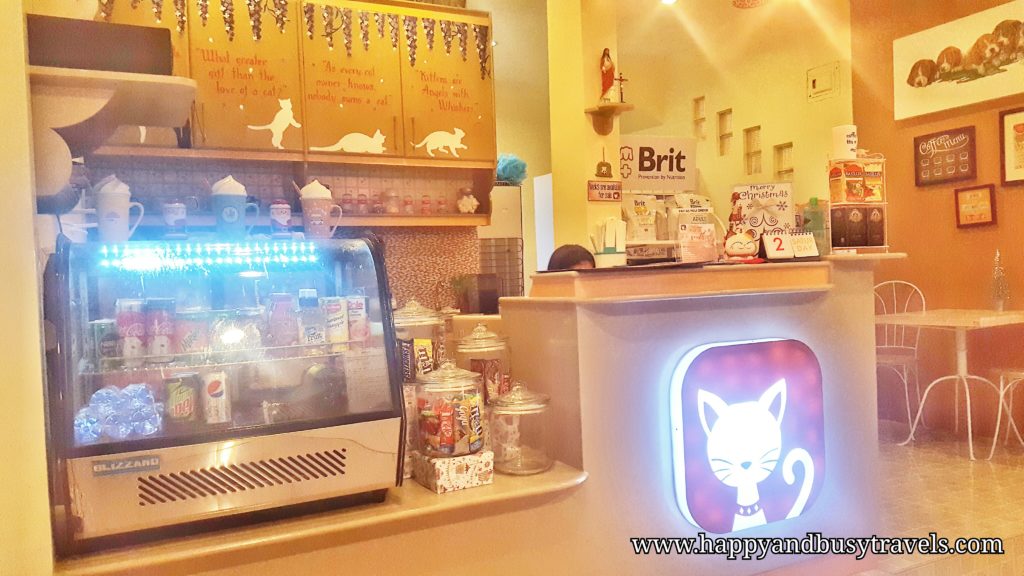 You have an option to eat in the first floor or eat together with the cats upstairs.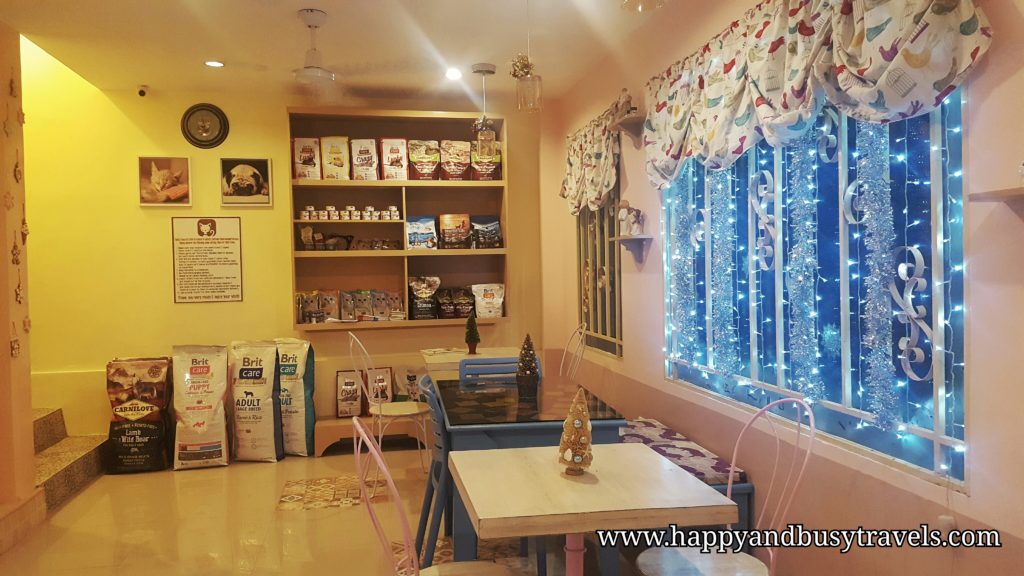 Well we opt to mingle with the cats immediately so we paid for the entrance fee:
Php 200 / person – 1 hour entrance fee plus an Iced Tea
Php 270/ person – 1 hour entrance fee plus your choice of hot drinks or milkshakes
If you wish to play with the cats, socks are required for hygienic reasons, . If you do not have socks, there are available socks for sale.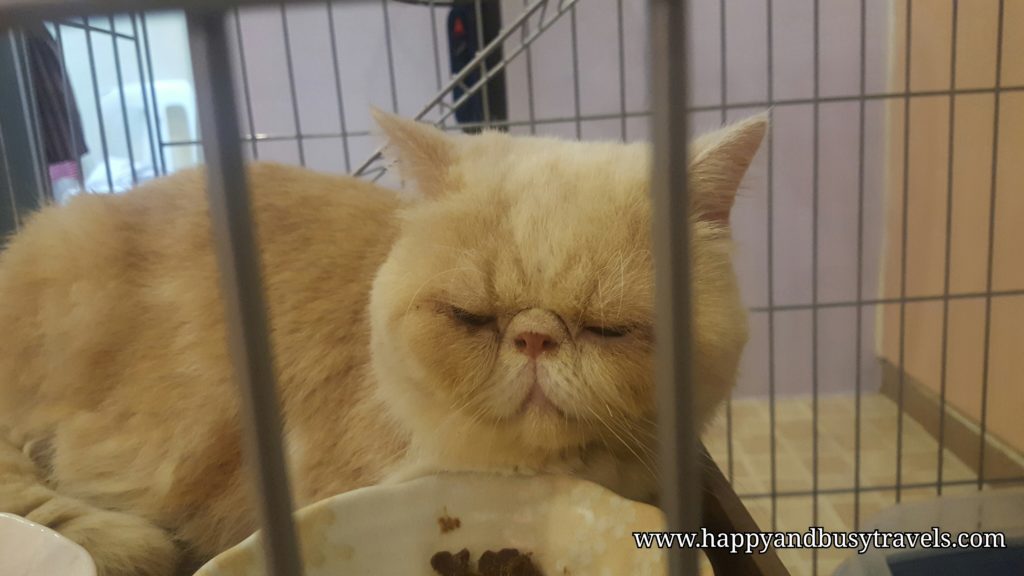 Before you enter, they will give you these IDs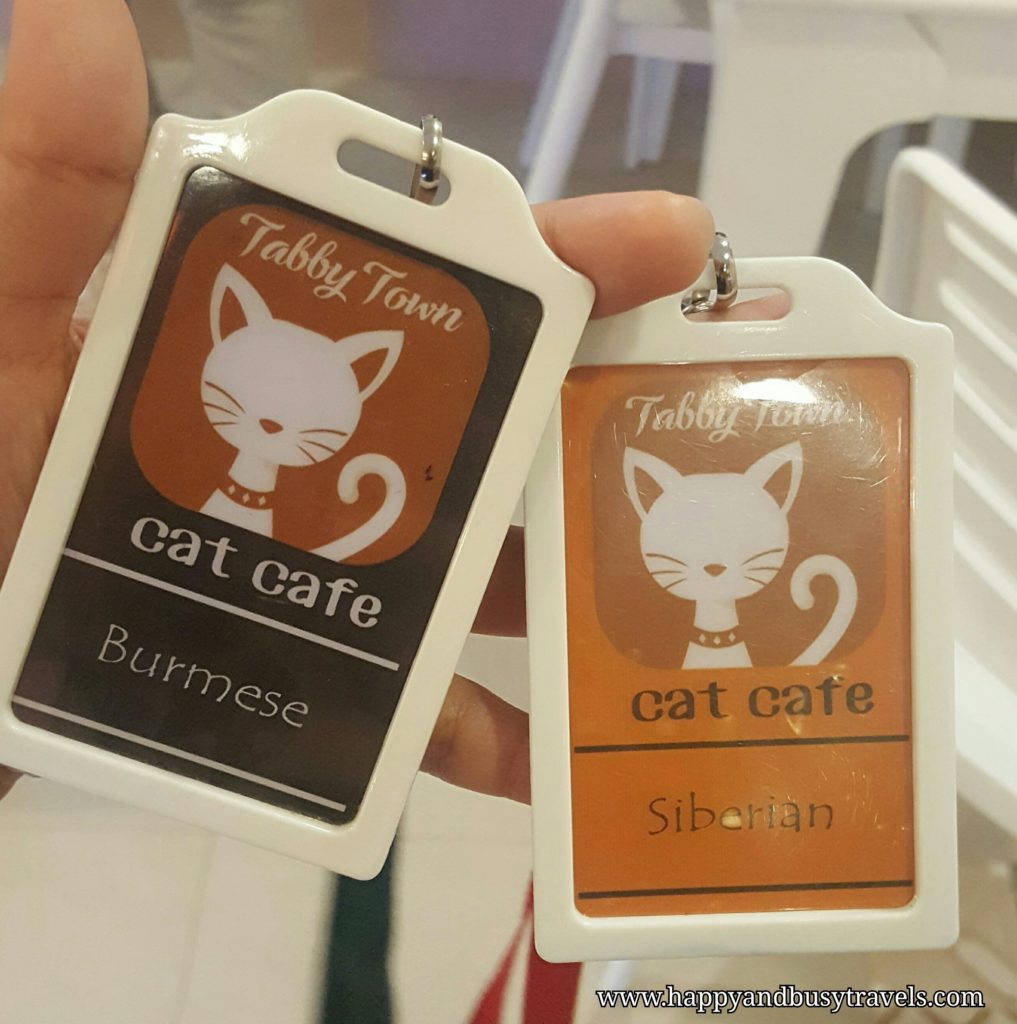 Cats Everywhere !!! 
As soon a we enter the room, we immediately saw a lot of cats! ♥♥♥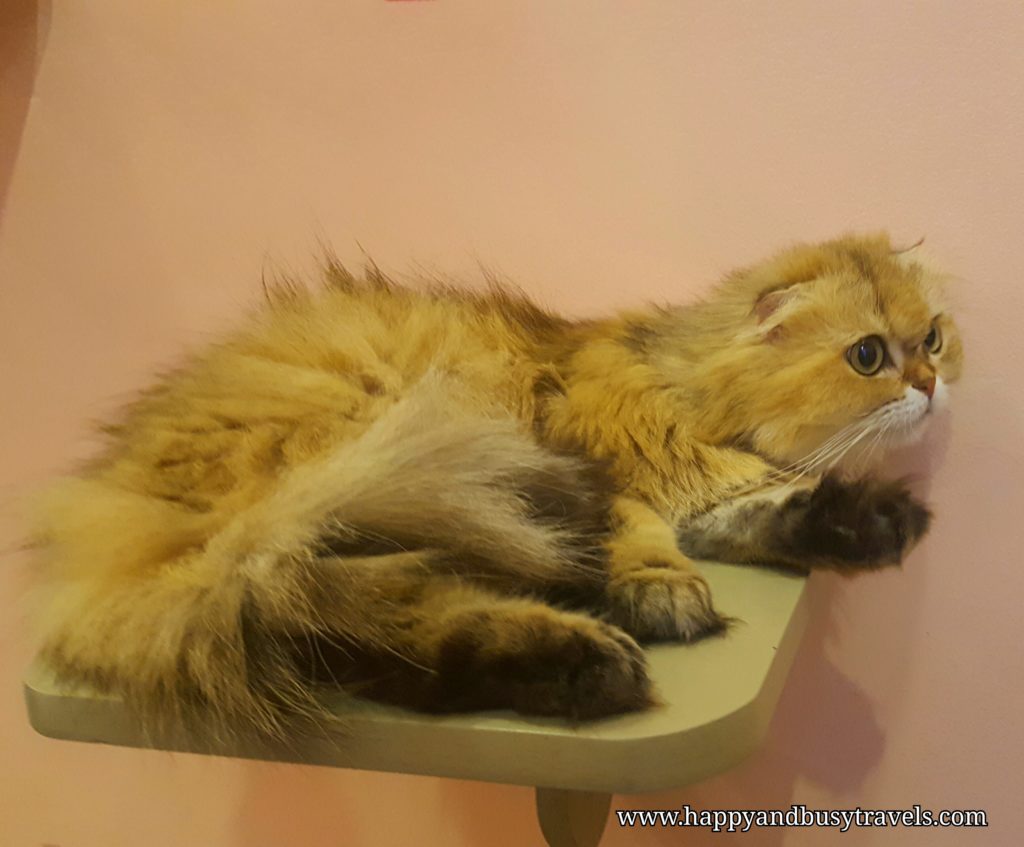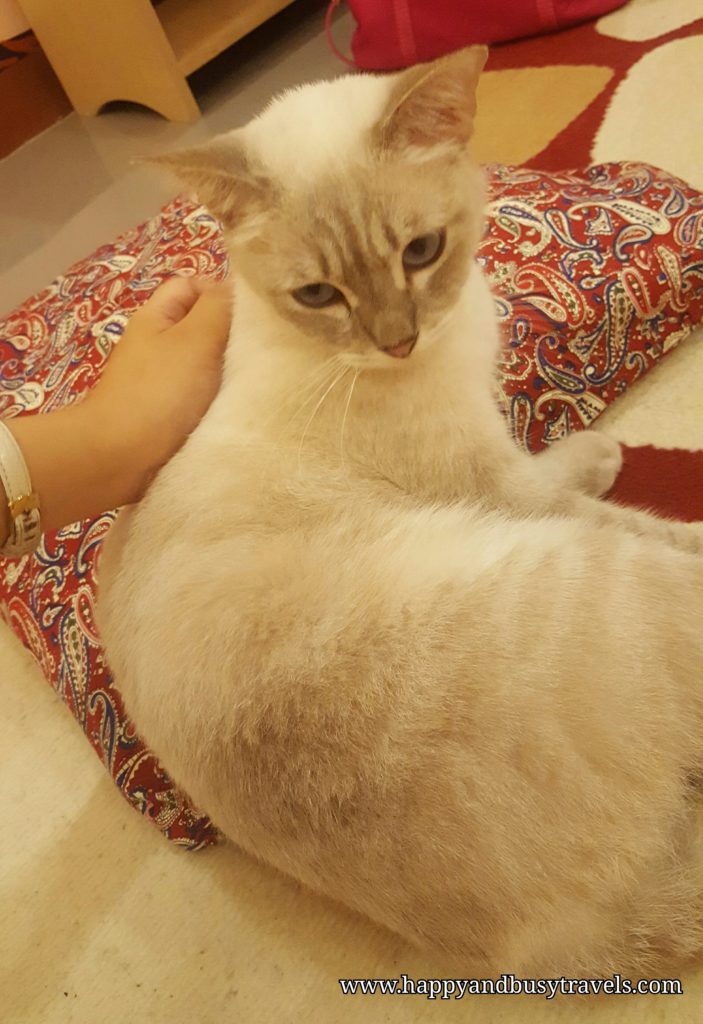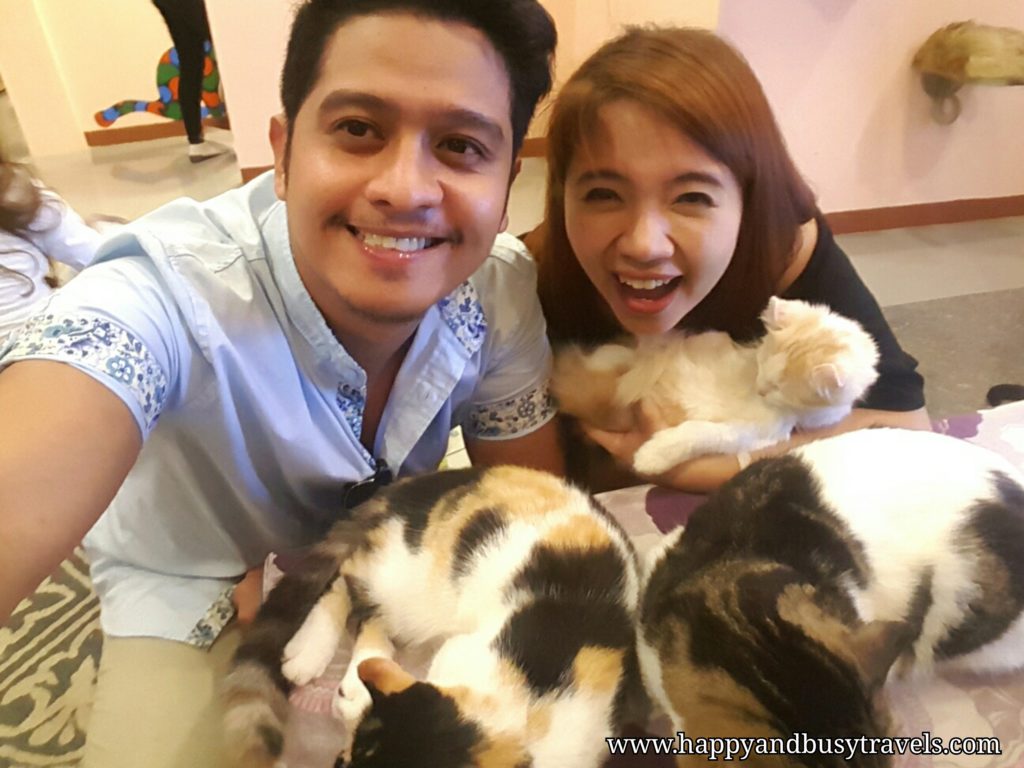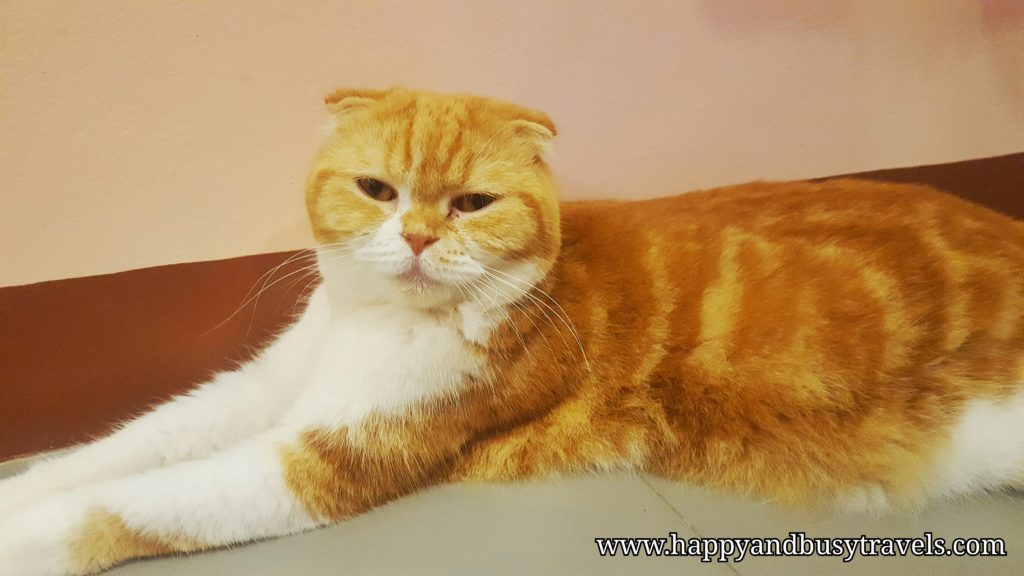 The cats are very, very, very friendly! They will let you pick them up.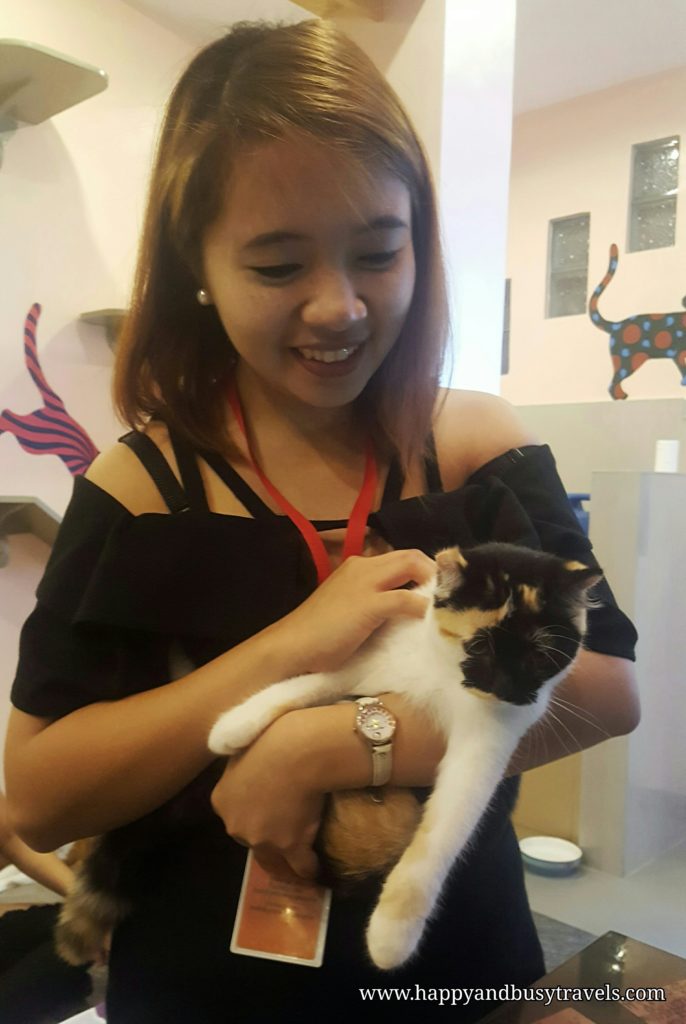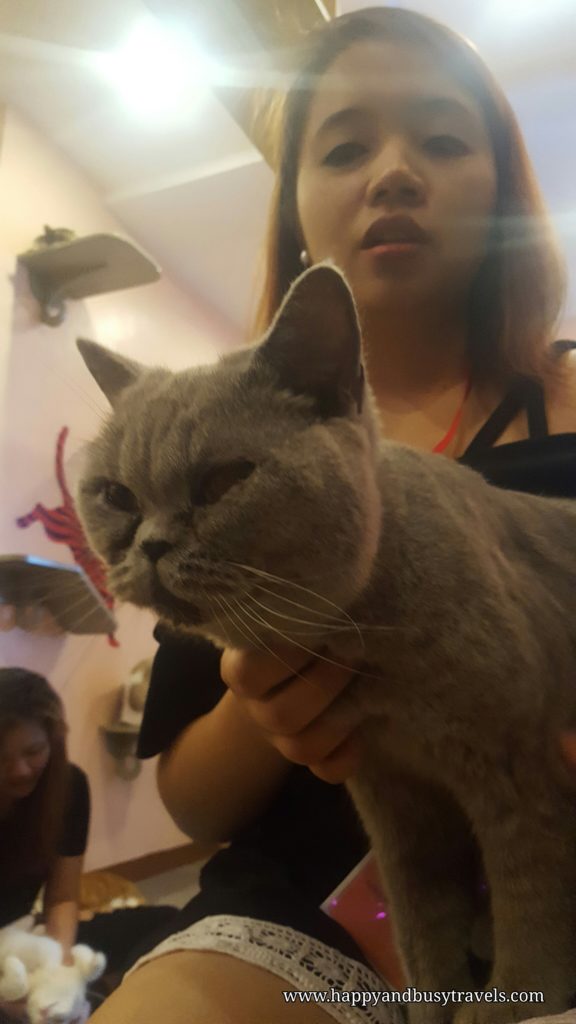 They also play a lot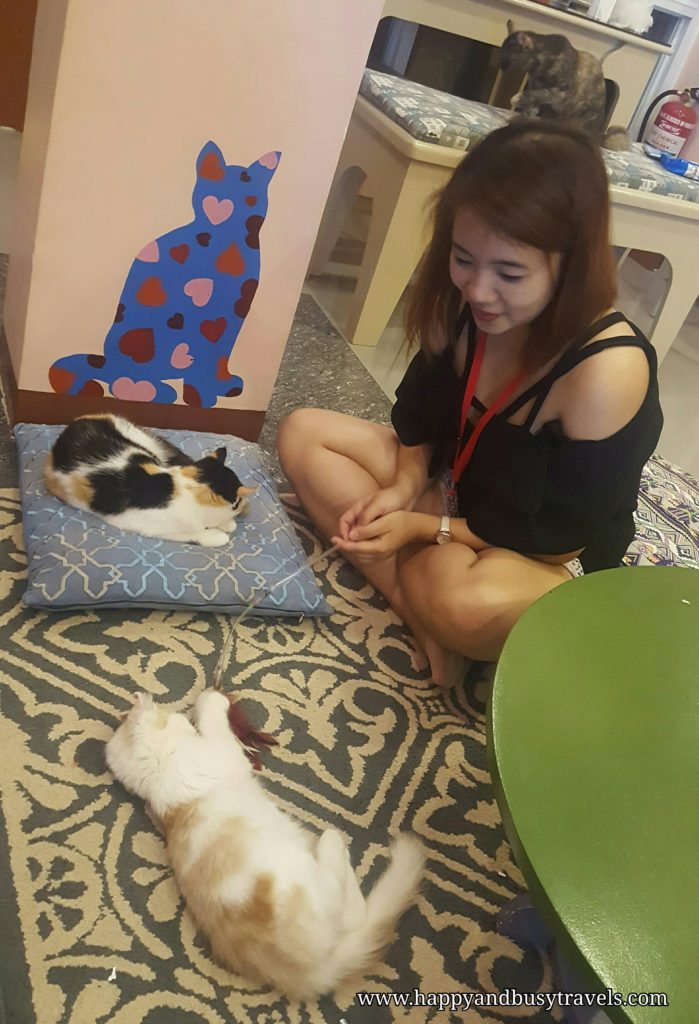 These cats even managed to get into the bag of one of the guests hahaha soooo cute!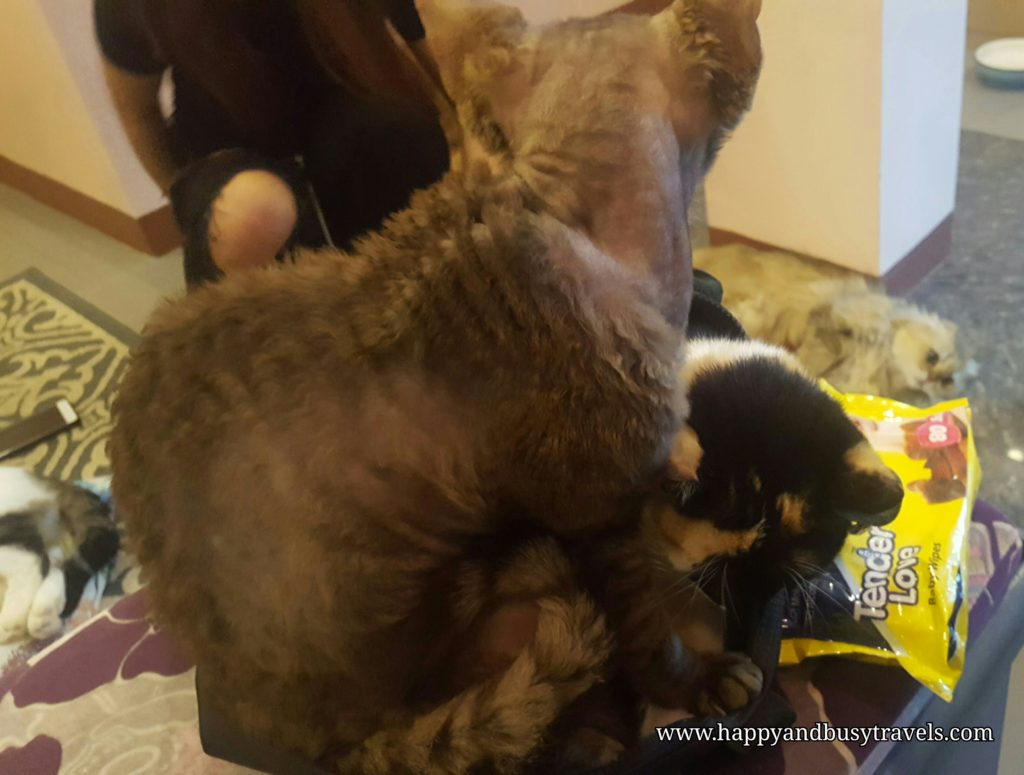 Well this one looks interested with my bag….
I caught you!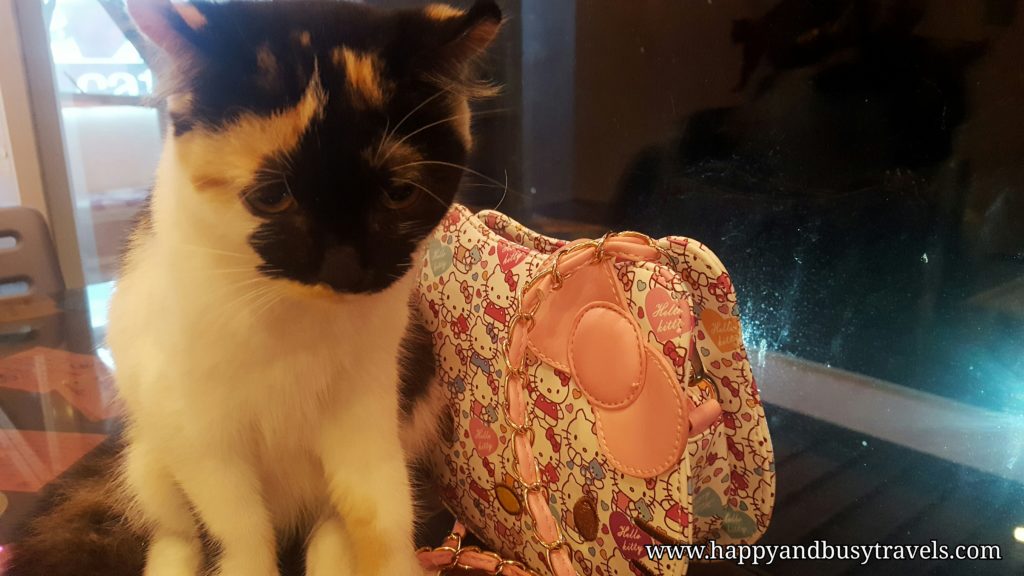 Busy is not that much into cats, but these cats made him fall in love with them hahaha.
Look at Busy playing with this cat.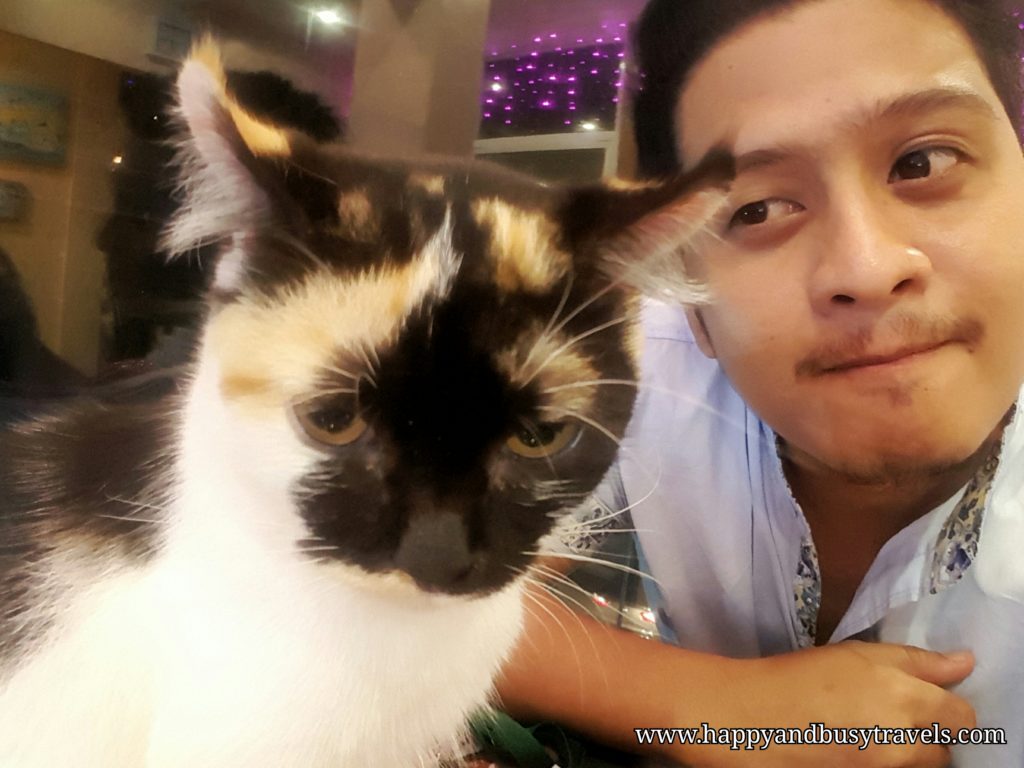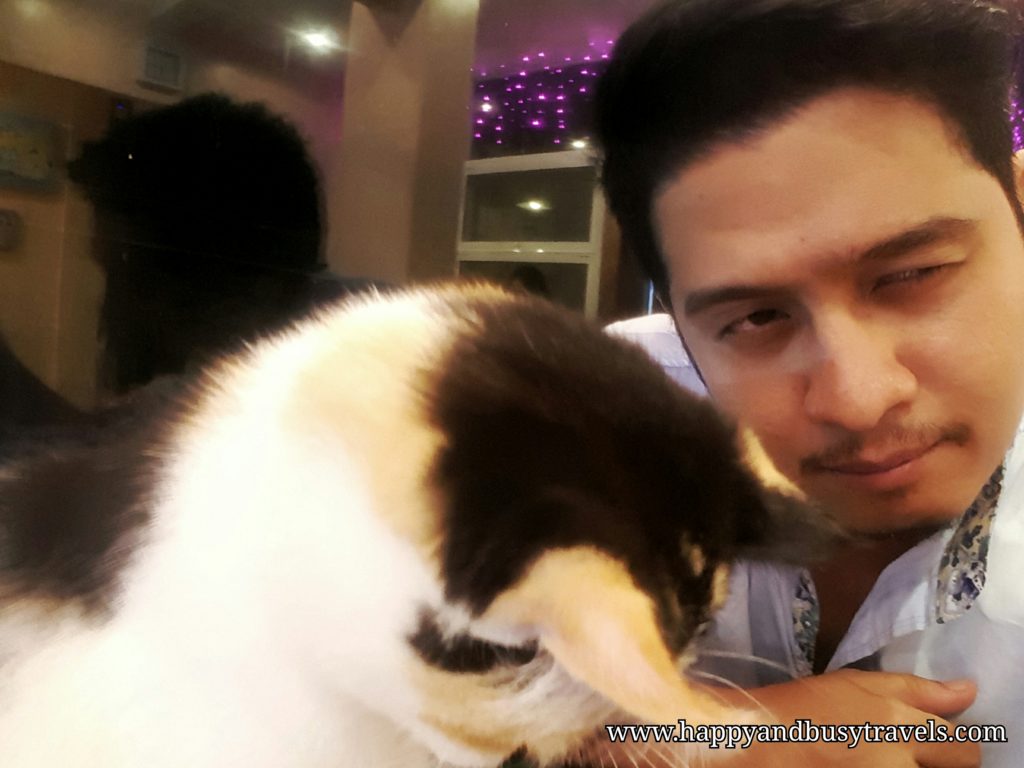 Ohhh I'm inlove! with cats and Busy hihihihi ♥♥♥
If you want to order food,  feel free to do so. It's nice eating together with cats. Here is their menu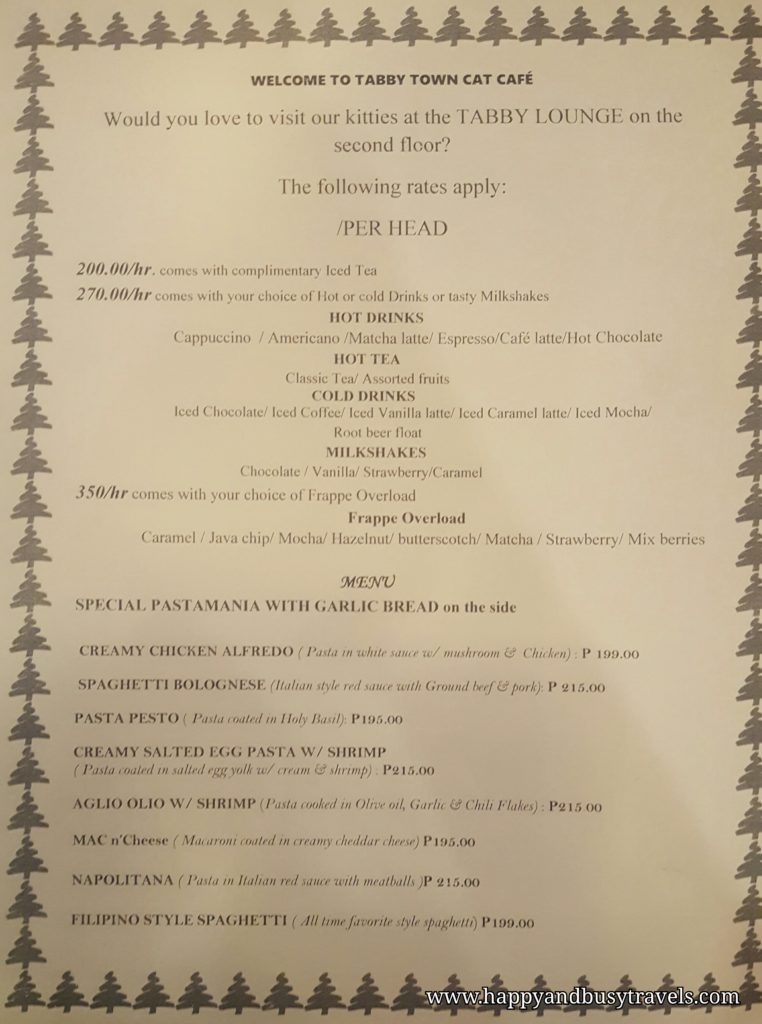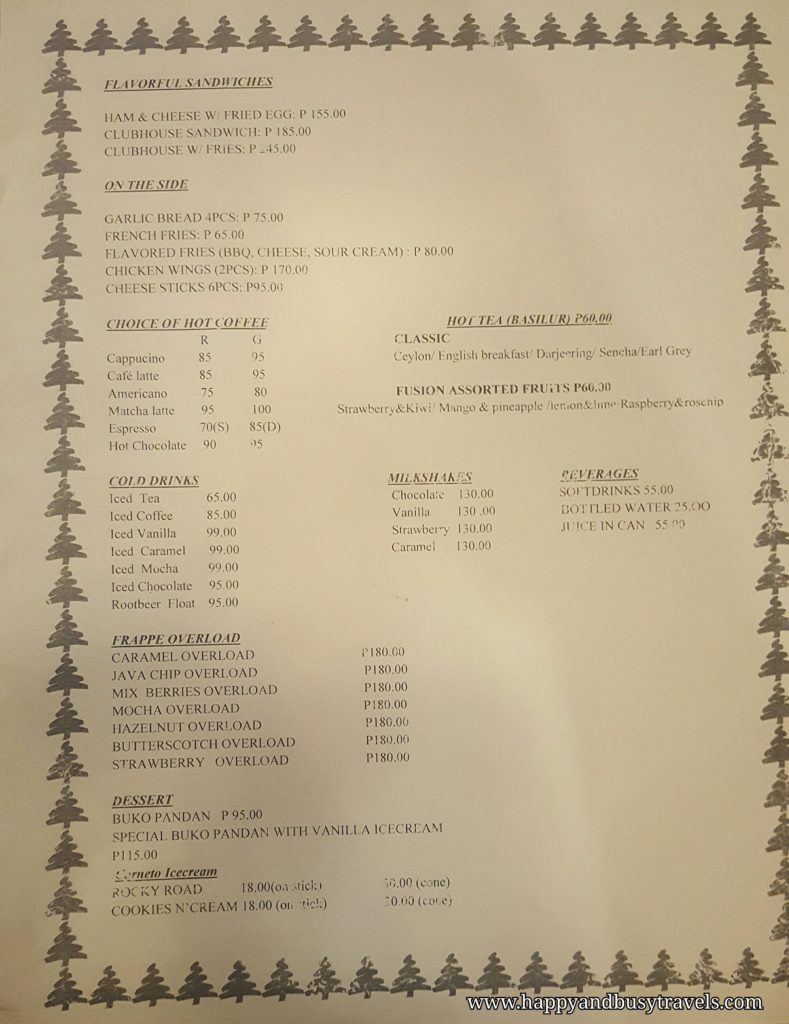 From all of the cats, I immediately have a favorite! ♥♥♥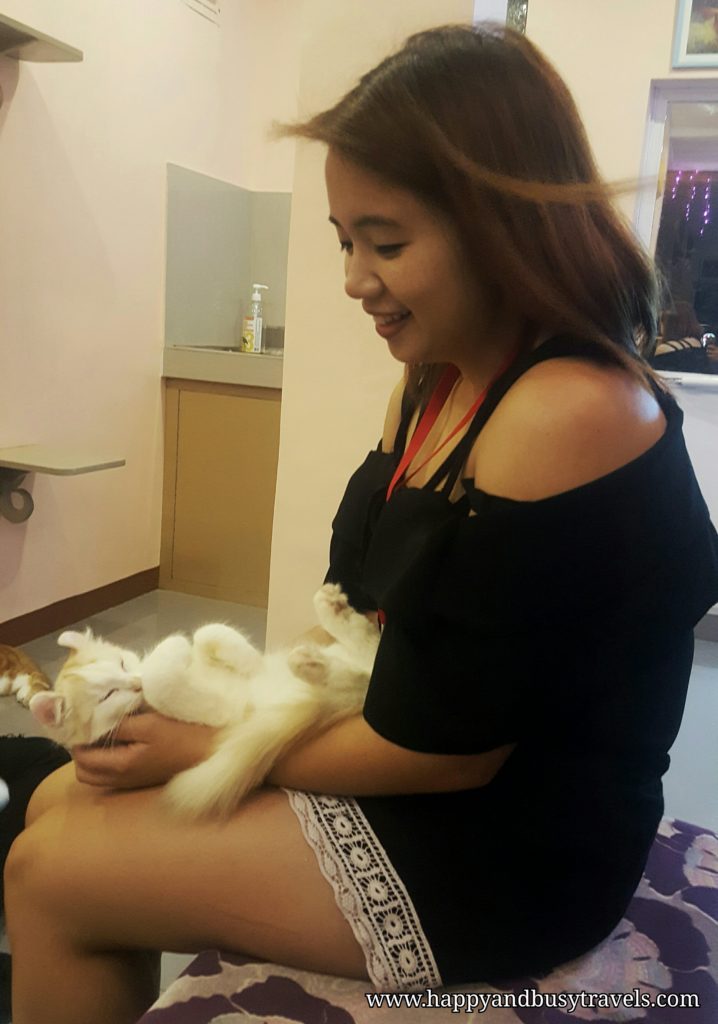 I think he is an American Curl Cat.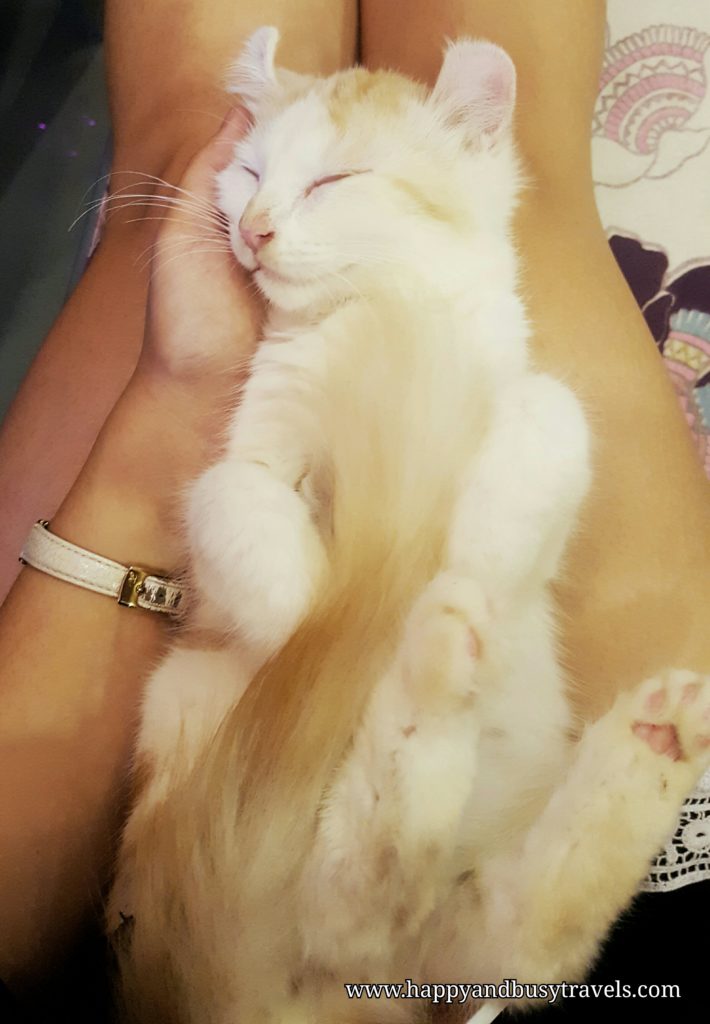 As soon as I picked him up and place him on my thighs, he curls up and I think he is sleeping? or is he just resting? or AHA! He is just being cute! hihihi 🙂
But when I placed him down…. He immediately played!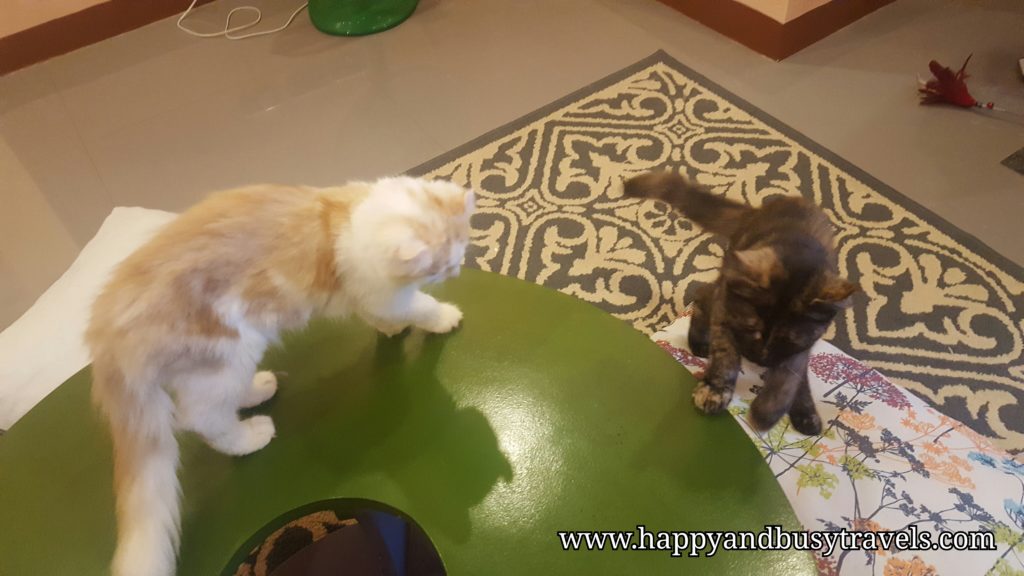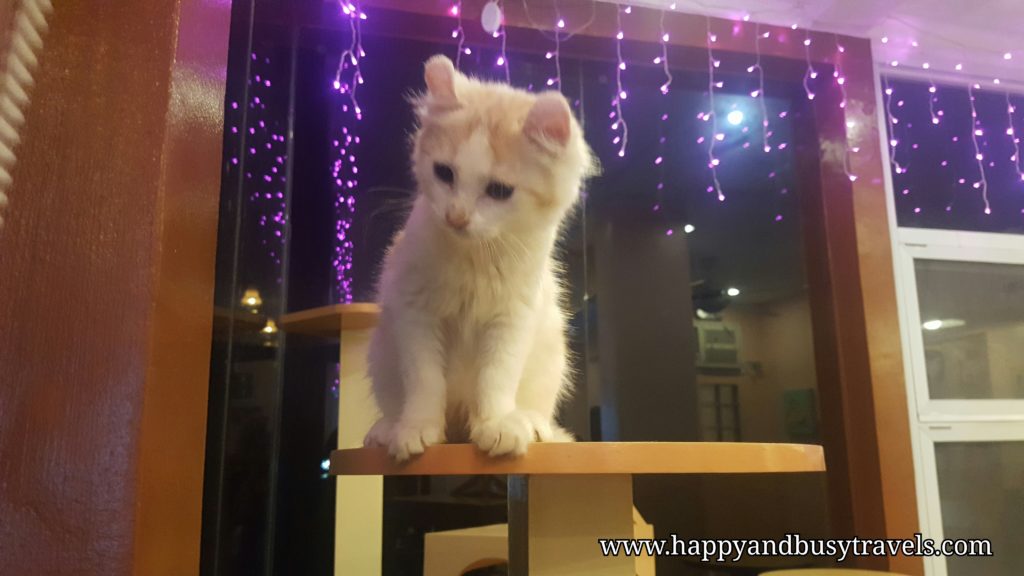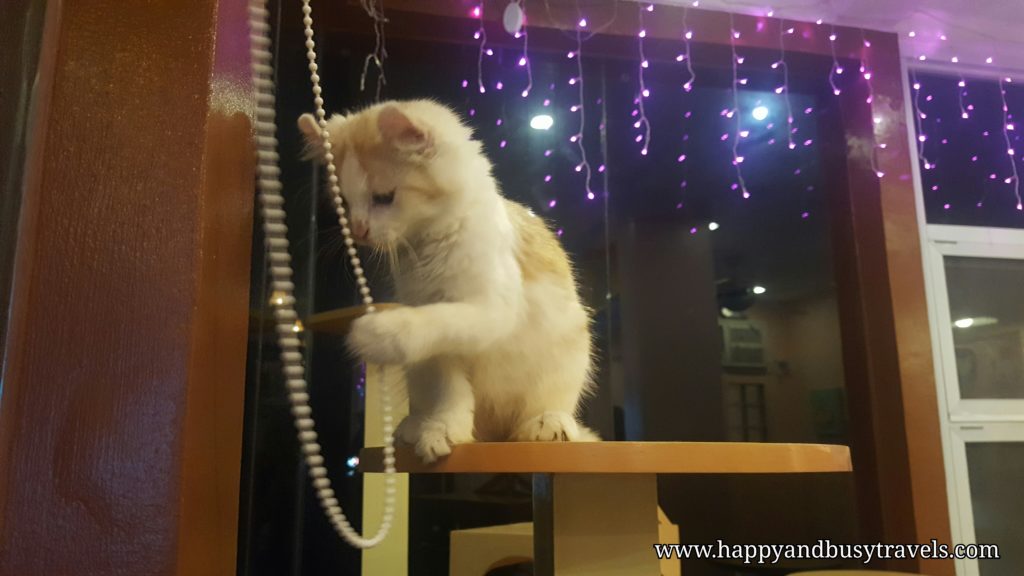 As I mentioned earlier, the cats are very friendly. As a proof, I managed to place 4 cats on these Cat poles hihihihi ♥♥♥ Oh yes, this is staged hahahha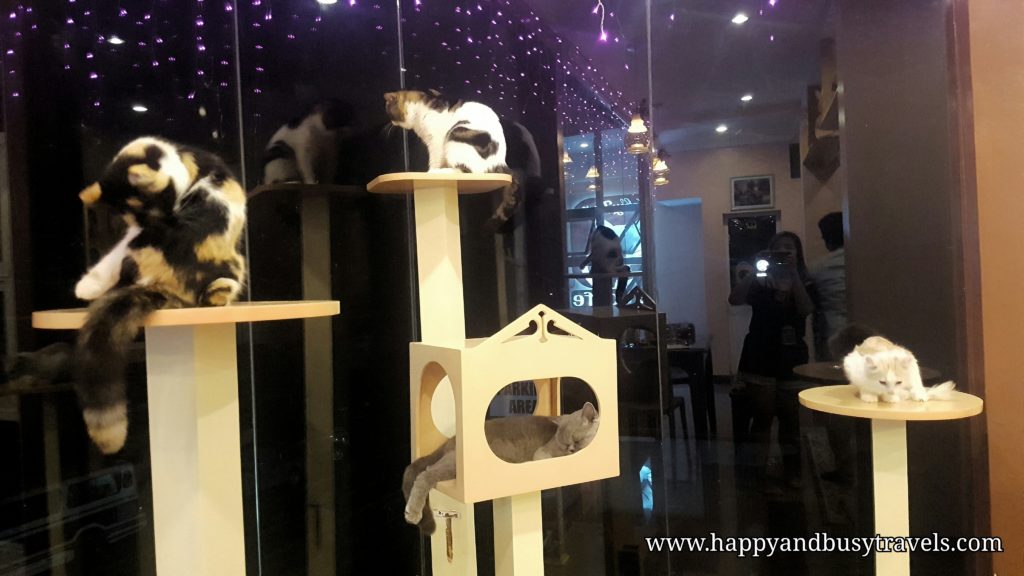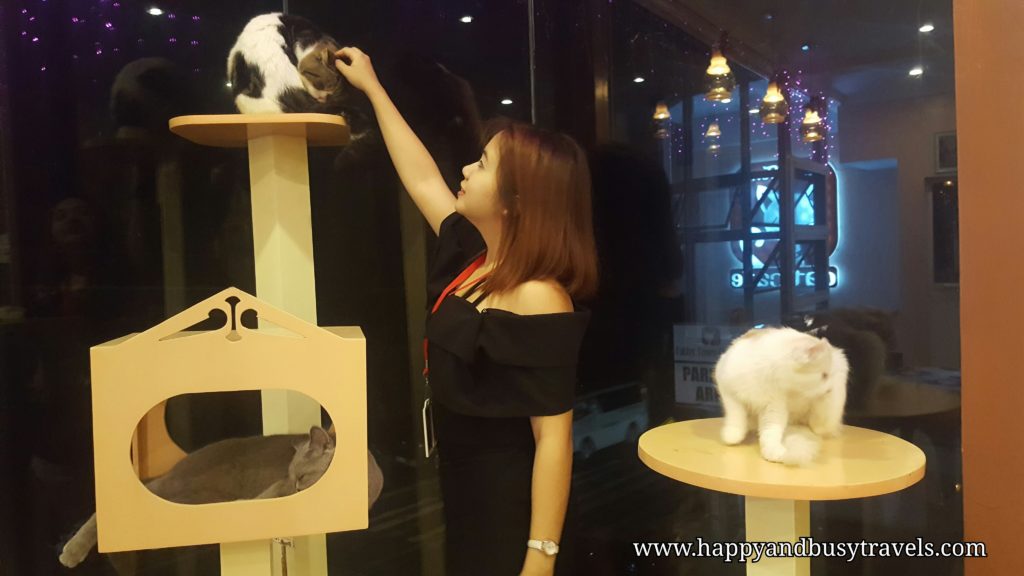 There is one cat who is not included in this group of cats… A Maine Coon Cat!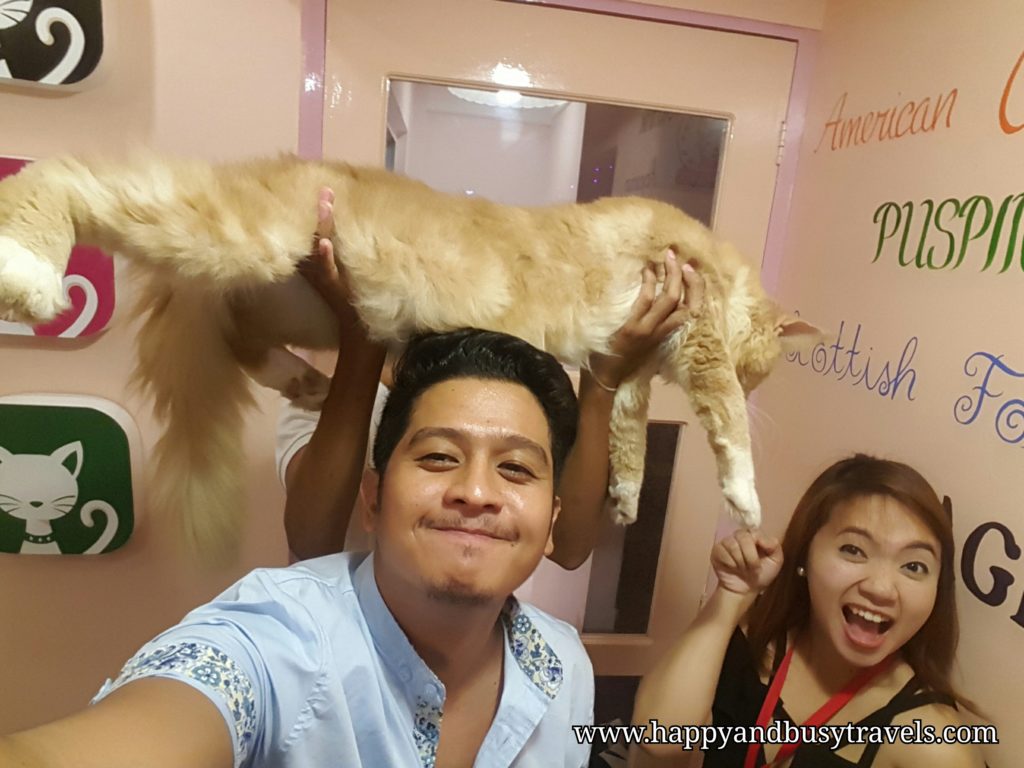 The friendly staffs brought the Maine Coon upstairs upon our request. They said the big cat is usually bullied by other cats because of his size, that's why they just separate him.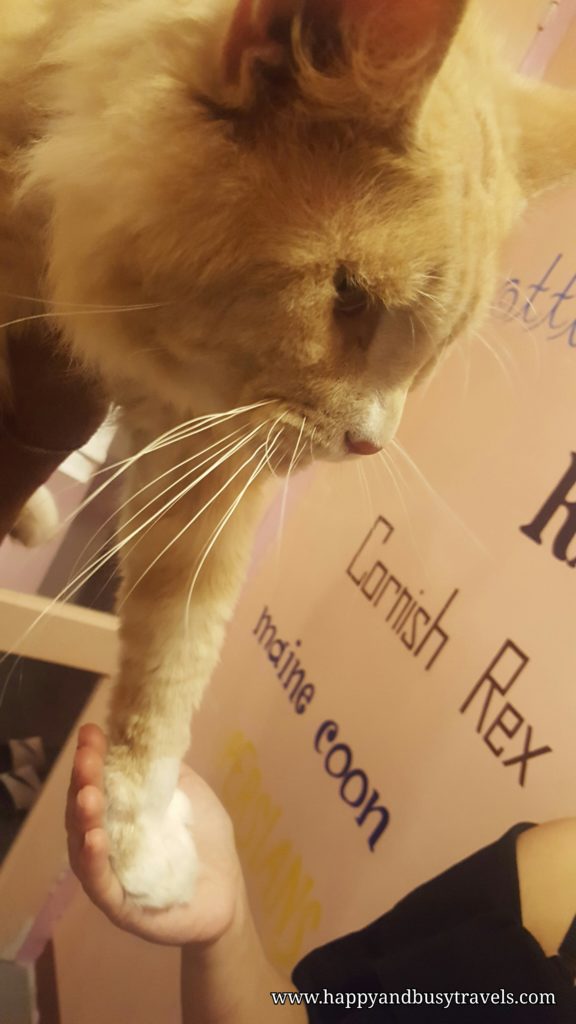 Big Paws!Ohhh look at the big paws! It's almost as big as my hand!
In the cat cafe, you can also see different Cat art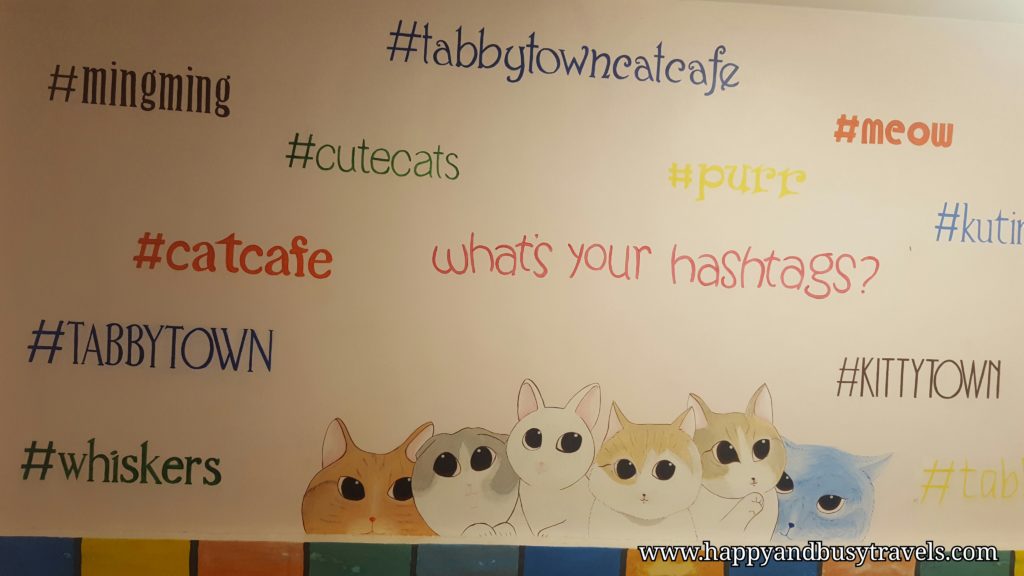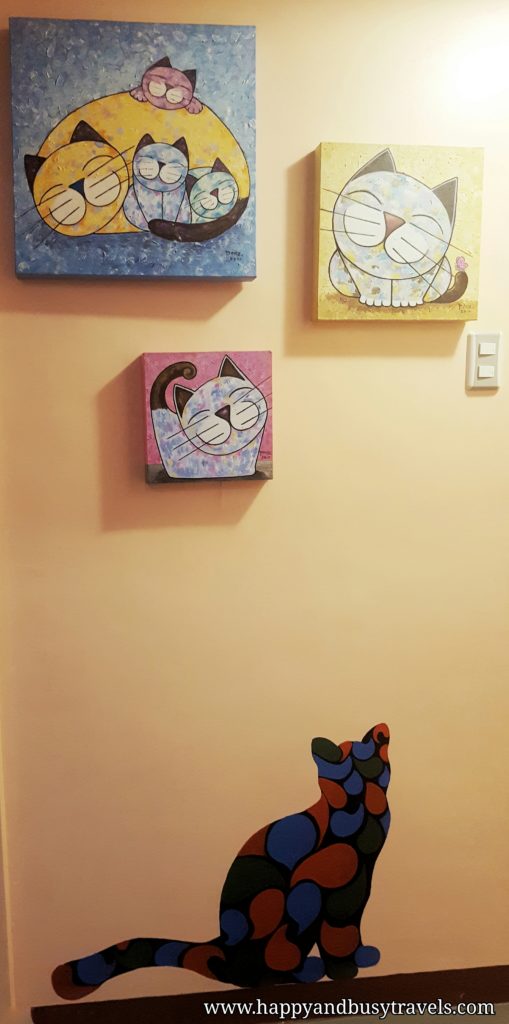 After an hour we were called because our time is up. Oh my! time flies so fast when you are enjoying!
The staffs are so helpful, they gave us lint remover to remove cat fur hihihi… there's a lot…
I hope we'll be back soon.
Ohhh I think we'll be back. Aside from cats, they will also cater Corgis soon.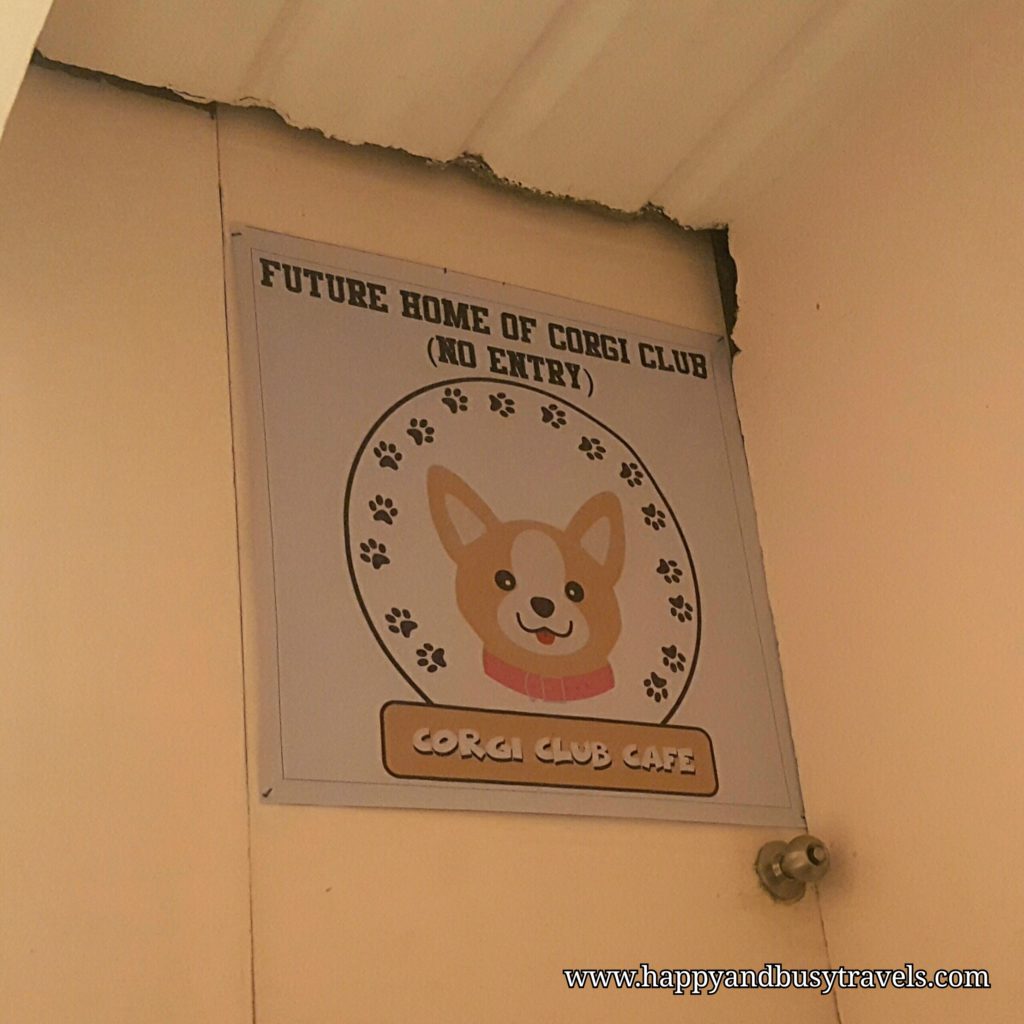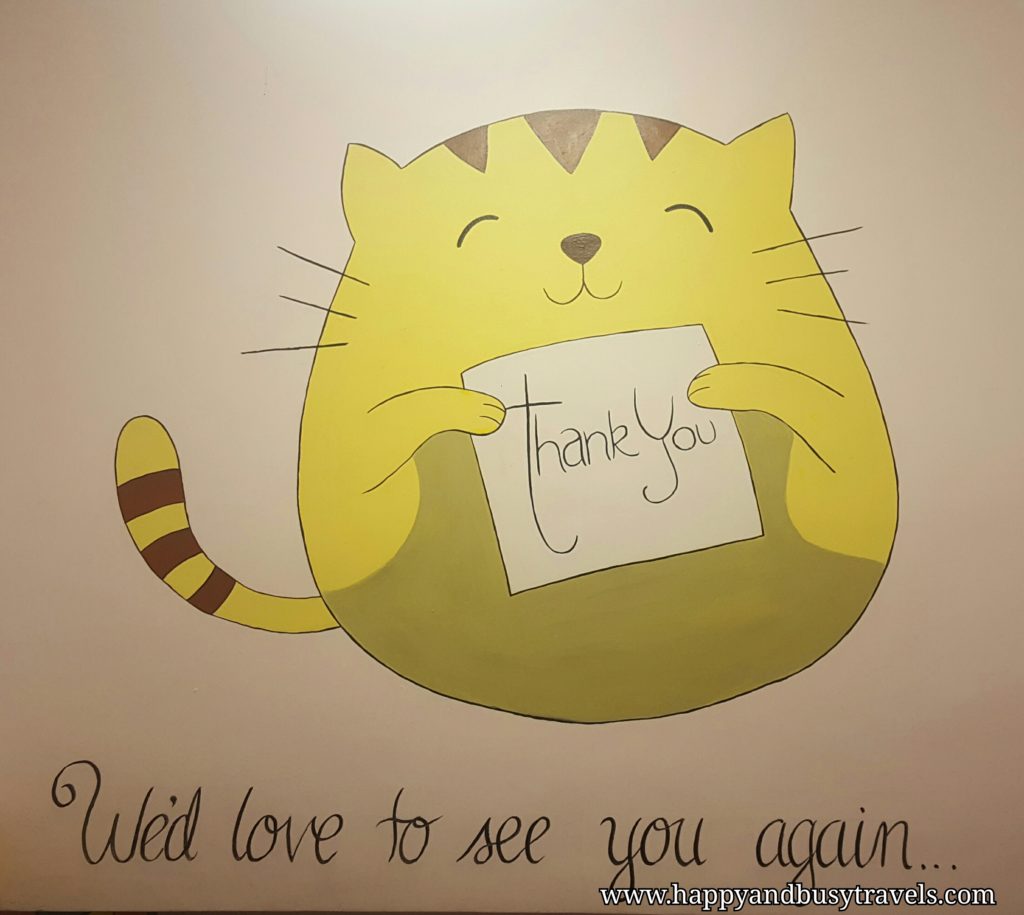 Notes:
The staffs are super helpful, friendly, and informative.
Children should be accompanied by elders to avoid them hurting the cats.
Do not pick up cats who just went to the litter bin hihihi or else you might have some poop haha
The cats are well taken cared of a veterinary clinic.
Some cats are for sale, ask the staffs for more information.
When searching for the area, do not follow the map in their Facebook account. You can just search the cat cafe through Google map and it will give you an accurate location of the Cat Cafe.
Parking is limited
There is no service charge
Do not hurt the animals
Happy and Busy's Smiley
Food – can't judge, we forgot to order
Fun – 

Location – 

Ambiance – 

Value for money – 

Service – 

Comfort Rooms –