During our 5-day visit in Batanes, we stayed in Tawsen's Place Inn, Basco Batanes. The Inn is one of the affordable hotels in Batanes with a great quality of stay.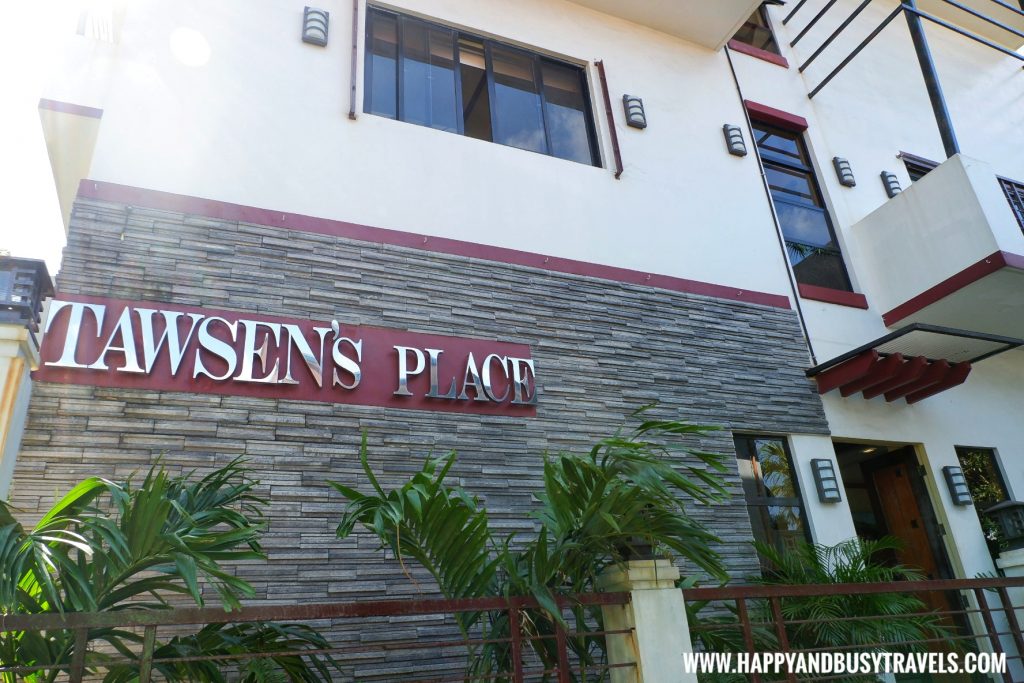 Facebook: https://www.facebook.com/Tawsens-Place-Inn/
Contact Number: +63 921 639 8509
Google Maps Link: https://goo.gl/maps/4brd7cSyRBv
Check in time: 10:00 AM
Check out time: 8:00 AM
Quick links
Rates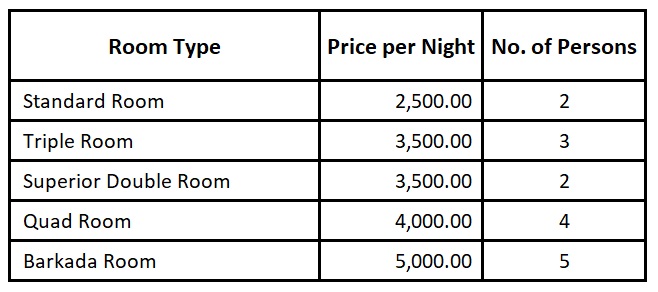 Pencil booking is allowed for 3 days only.
50% down payment is required, and the balance should be settled upon check in.
Cancellation fee is 20% of the total price.
Checking In Tawsen's Place Inn
After we arrived in the airport, Kuya Nelson picked us up.
Even though Tawsen's Place Inn is just 5 minutes away from the airport, airport transfers are already included in our stay!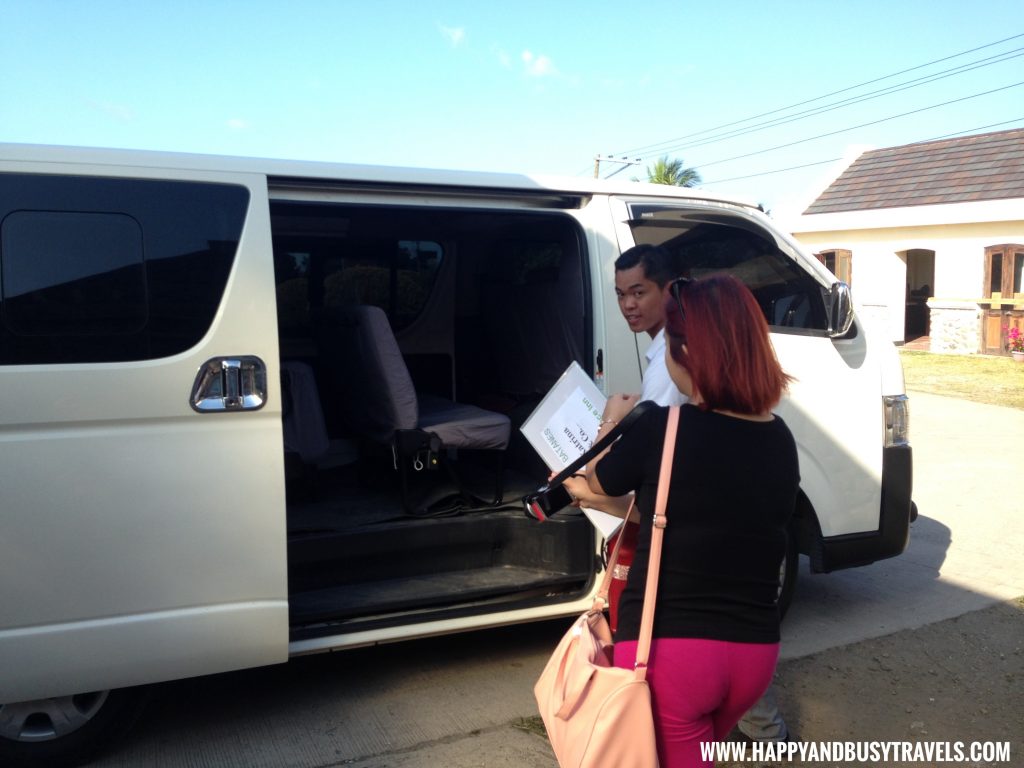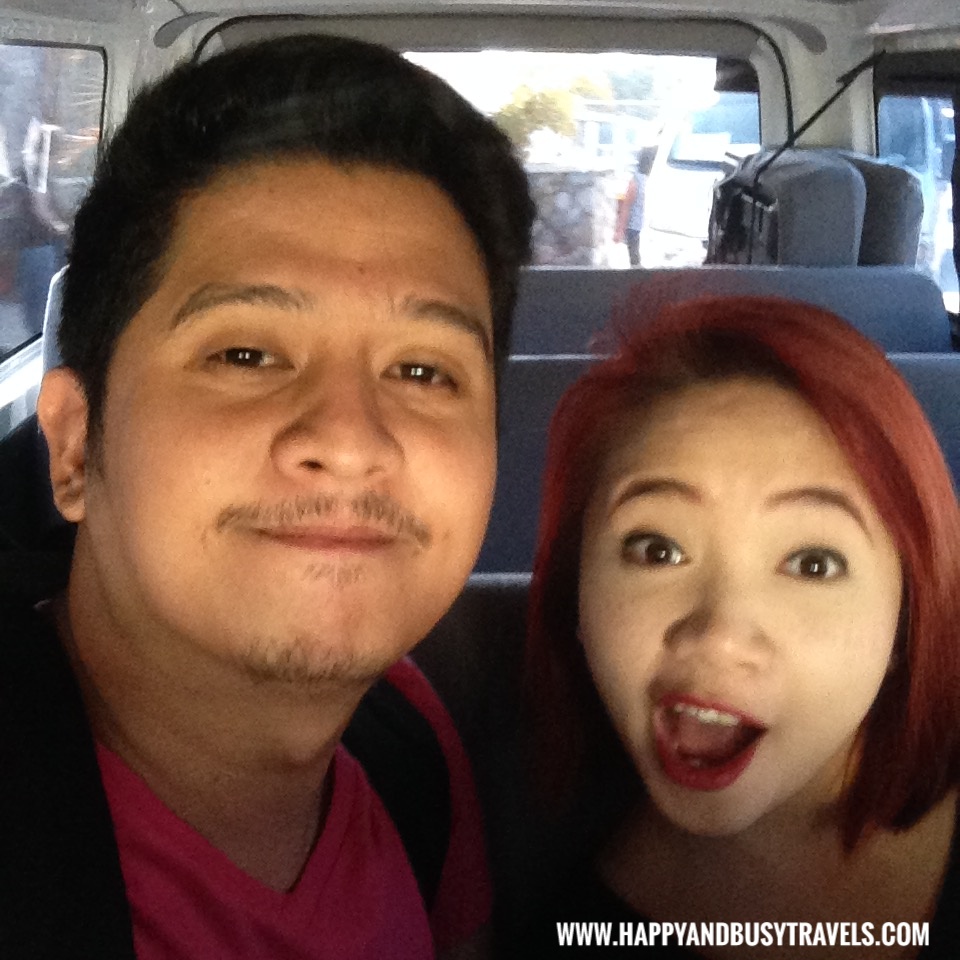 Then, we arrived in the Inn…
It has a modern style and it was apparent that it was just newly built!
As soon as we entered the Inn, we were immediately entertained and assisted for check-in.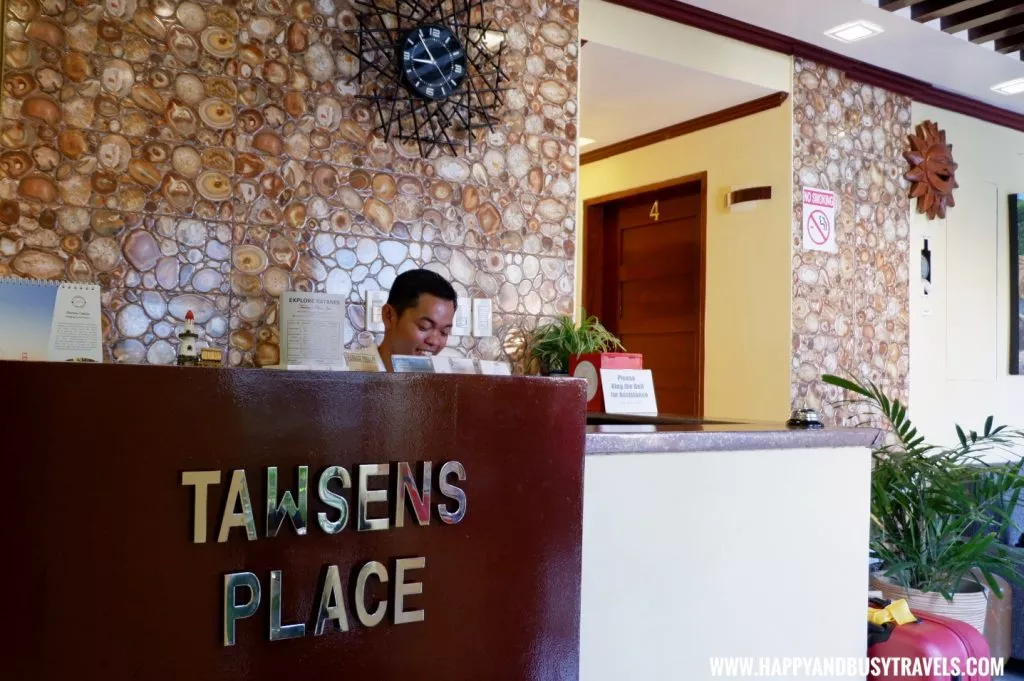 Tawsen's Place Inn has a nice lobby.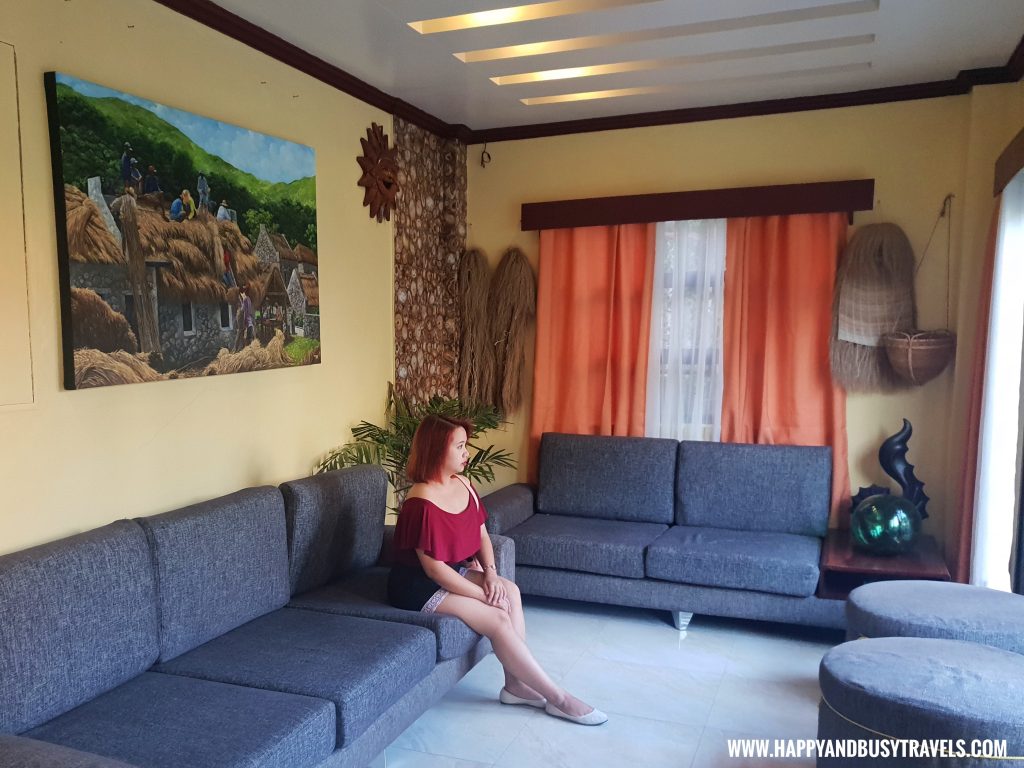 If in case there is a lot of checking-in visitors, we wouldn't mind waiting in the lobby 🙂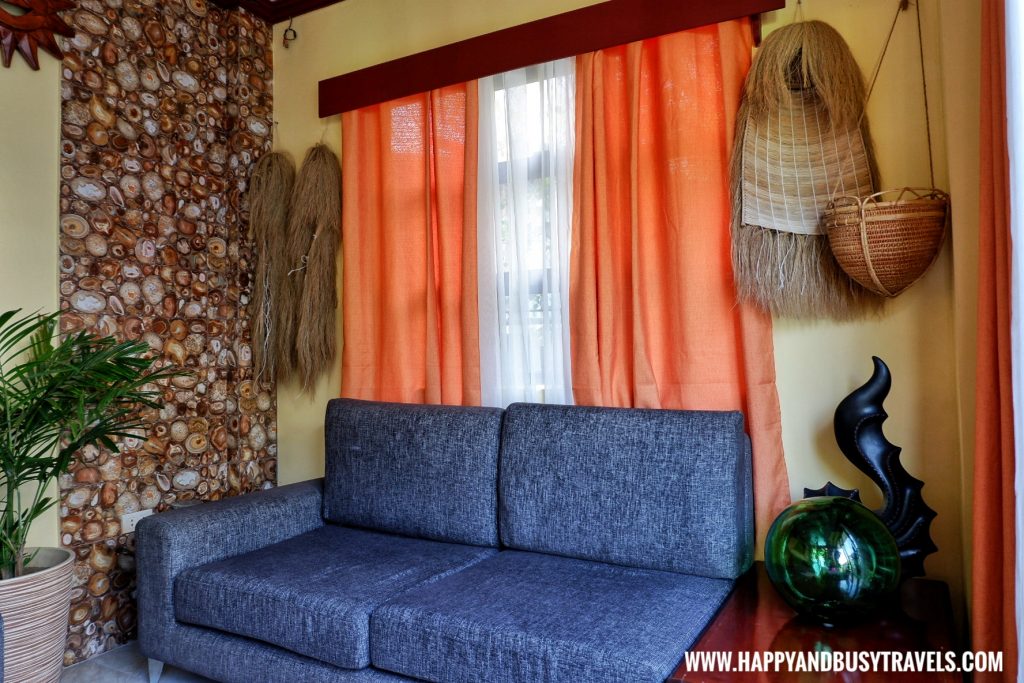 Room Types
There were 6 room types in Tawsen's Place Inn.
Standard Room
All of the standard room has a floor area of 15 sqm, and they only vary in bed types.
Twin Beds
This standard room with twin beds were first given to us.
There were also other styles of the standard room with twin beds.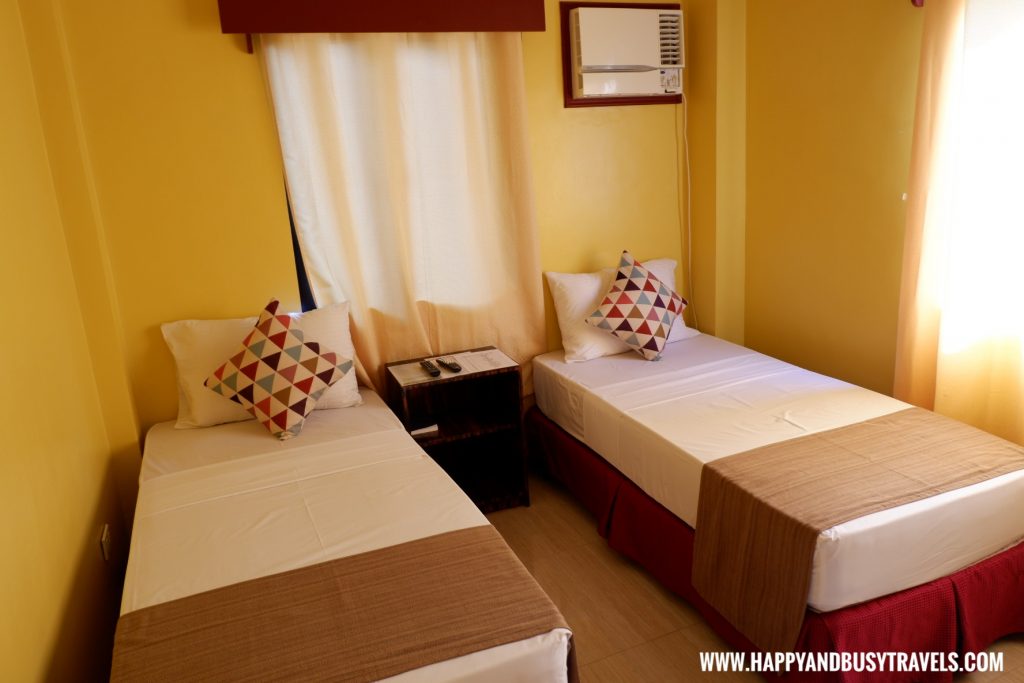 This set up is good for friends who wished to have separate beds.
Double Bed
The standard room can also come with a double bed. Busy and I prefer this one, so the Inn assigned this room to us.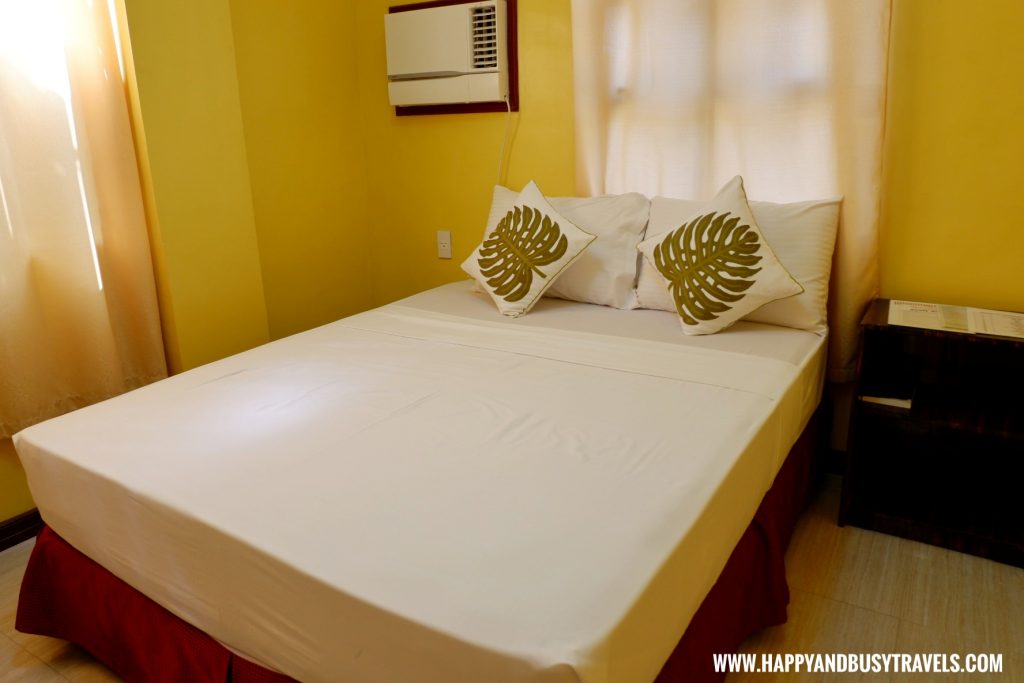 Some standard rooms have a veranda, so if you want one, just inform the Inn.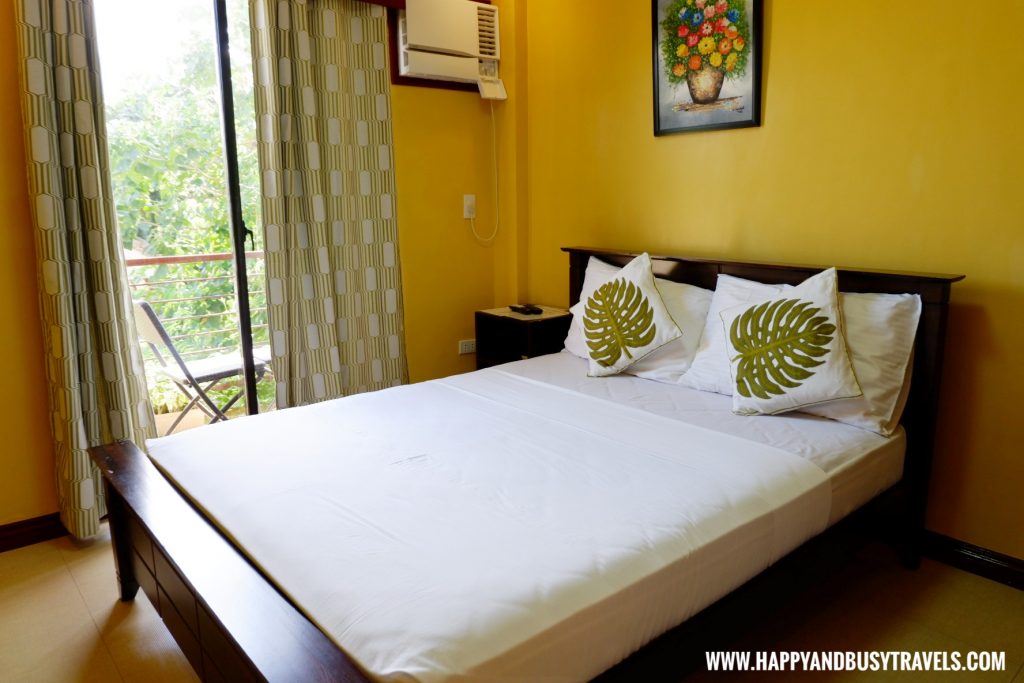 Superior Double Room
This room has a larger floor area than the standard room, 22.5 sqm to be exact. It has a Queen size bed, and it has a sofa.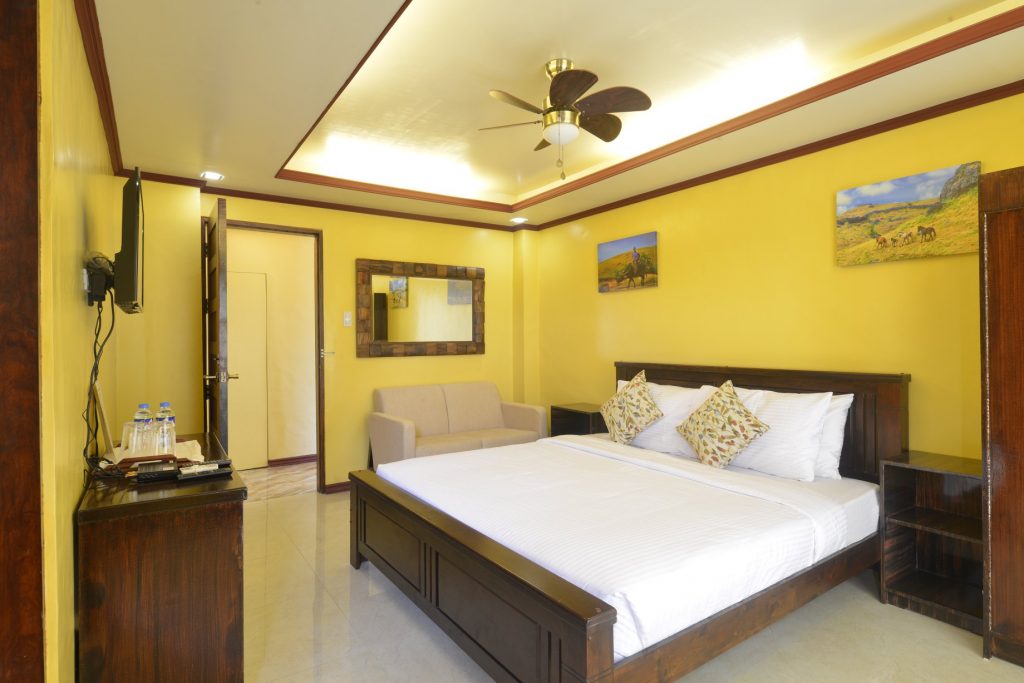 Triple Room
This room can accommodate up to 3 persons. The floor area is also 22.5 sqm. It has a single bed, and a double bed.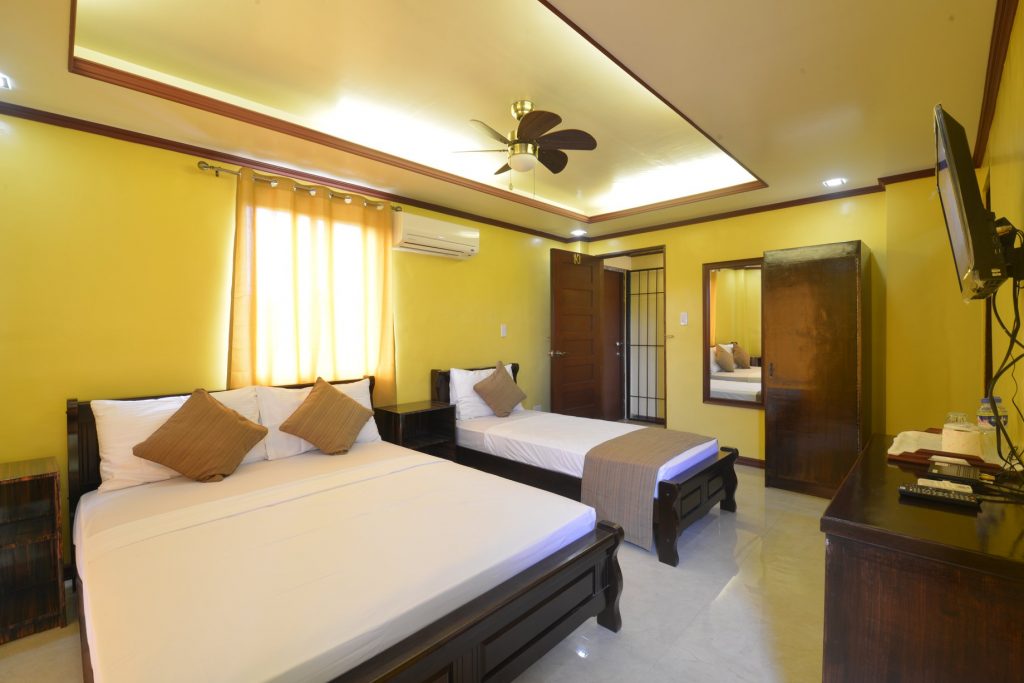 Quad Room
Also known as the family room, this room can accommodate up to 4 persons. The room has 2 single beds, and one double bed. The floor area is 30 sqm.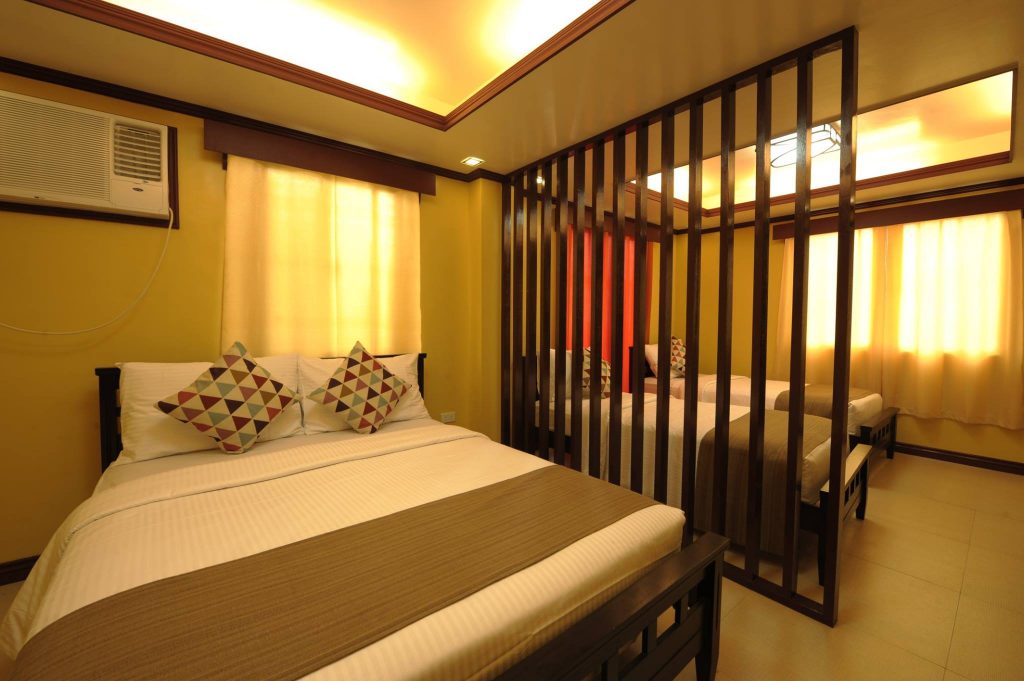 Barkada Room
If you are a group of 5, and would like to stay in one room, this Barkada Room is right for you. It has one double bed, and 3 single beds. The floor area is also 30 sqm.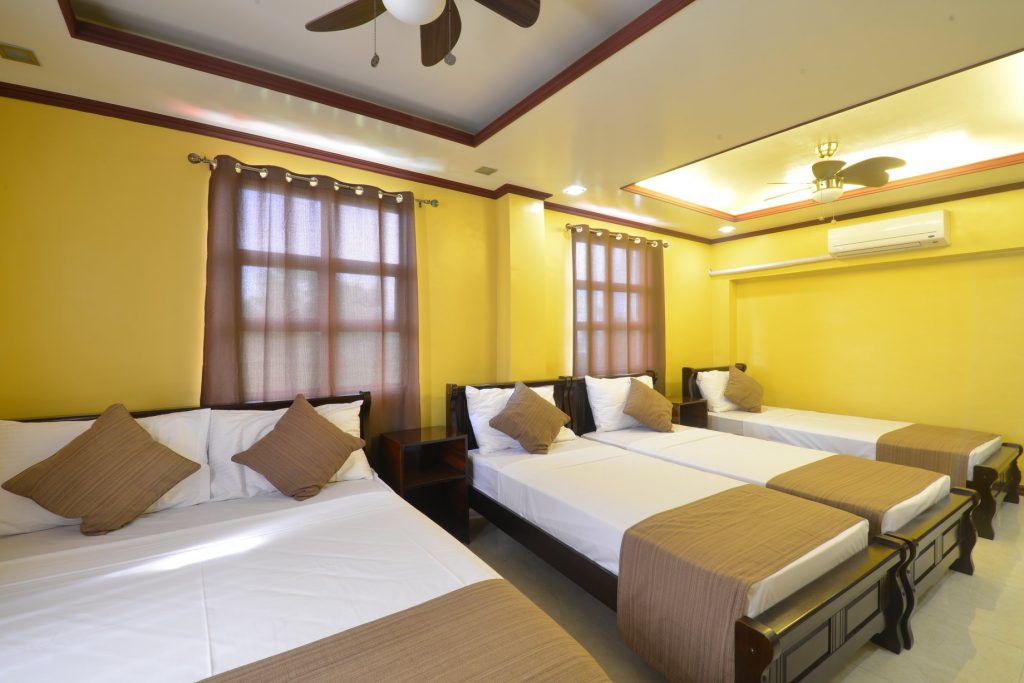 Room Features
Comfort Room
I love the comfort room of the Inn, it has complete set-up! It has:
Rain-shower head
Regular shower head
Hot and Cold water
Sink
Toilet Bowl
Bidet
Plants
Mirror
Shower Curtain
Anti Slip Mat
Bath and Hand Towels
Towel Rack
Toiletries such as Tissue Paper, Toothbrush, Toothpaste, Shampoo, and Soap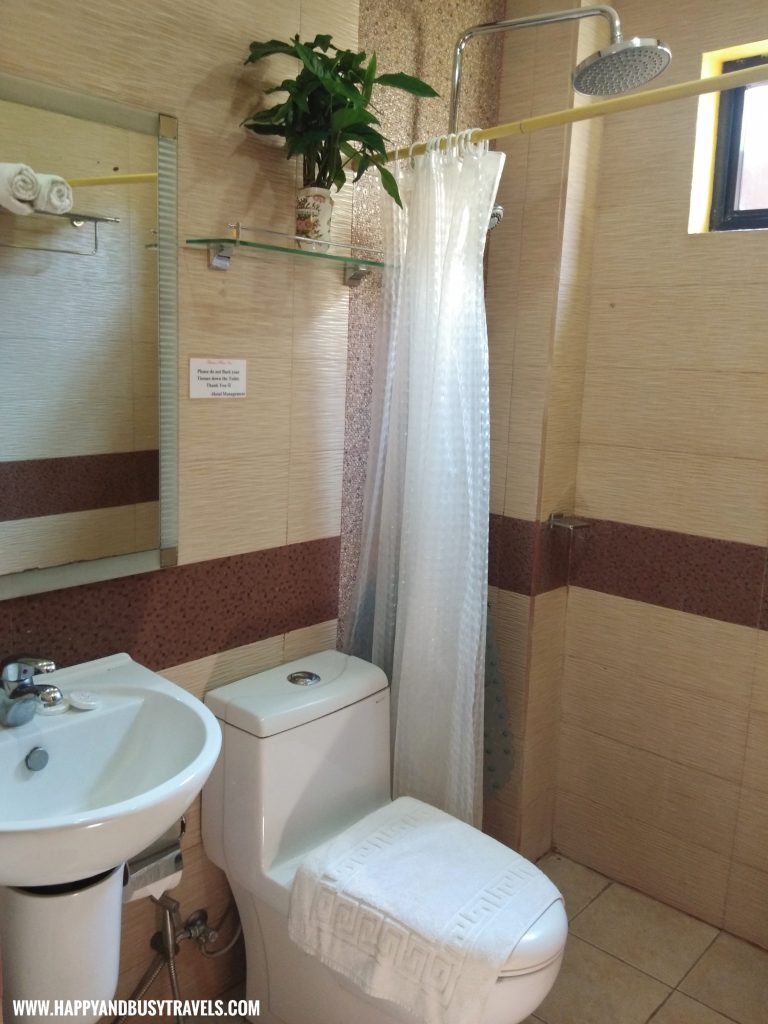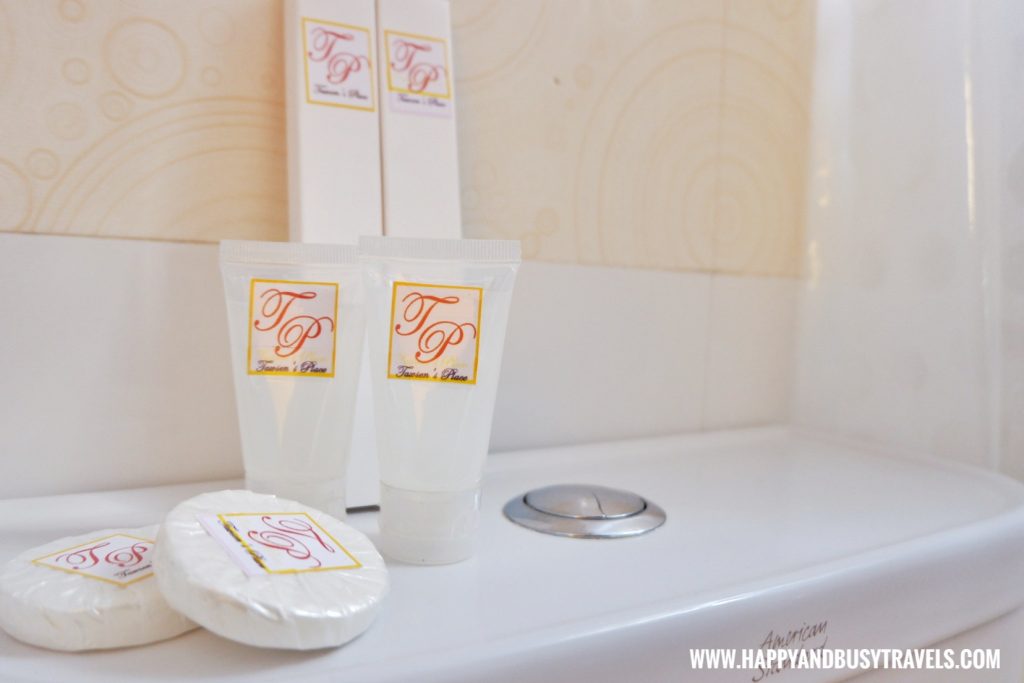 Bed, pillows, and blanket
The spring bed was super comfortable! I can bounce on the bed all day long! It also helped me to sleep early. For the pillows, there were two pillows per person, a throw pillow and the regular head pillow. Both are cushy. Finally, the blanket were all clean and it smelled good.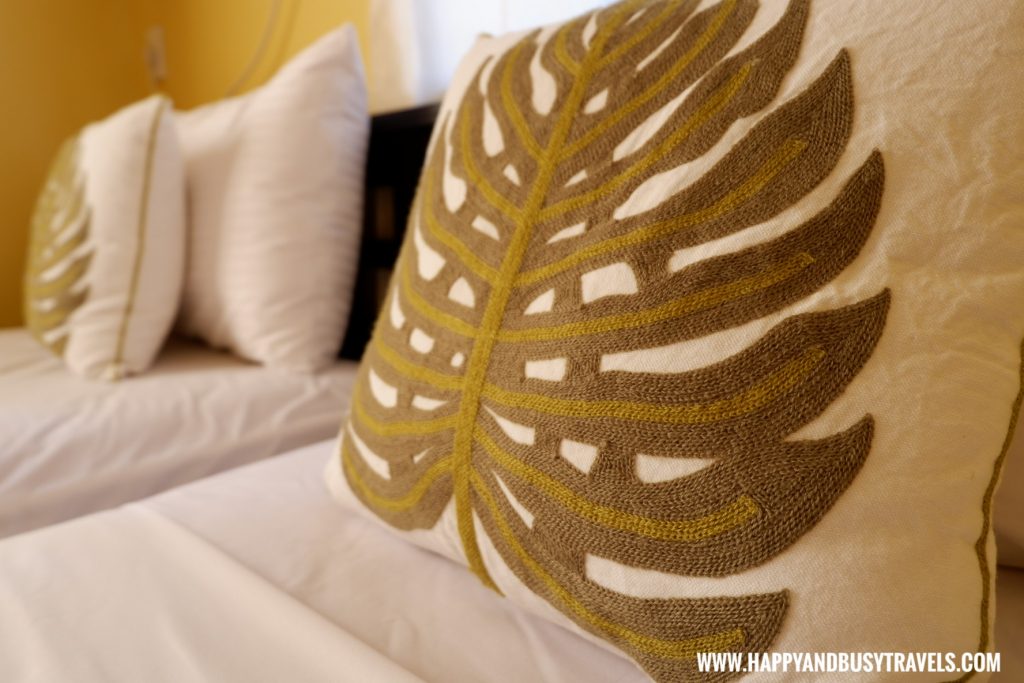 Desk, Chair, and a Flat-screen television
Every room has a desk, a chair, additional tissue paper, and service water.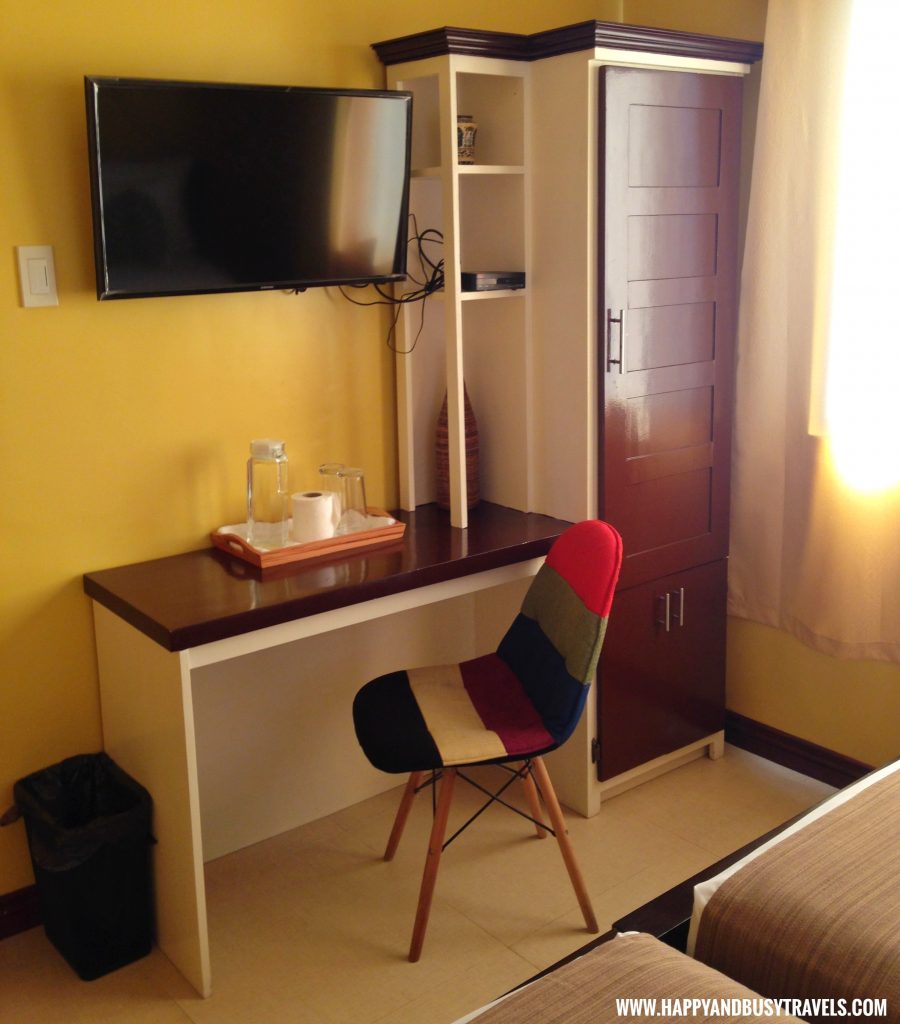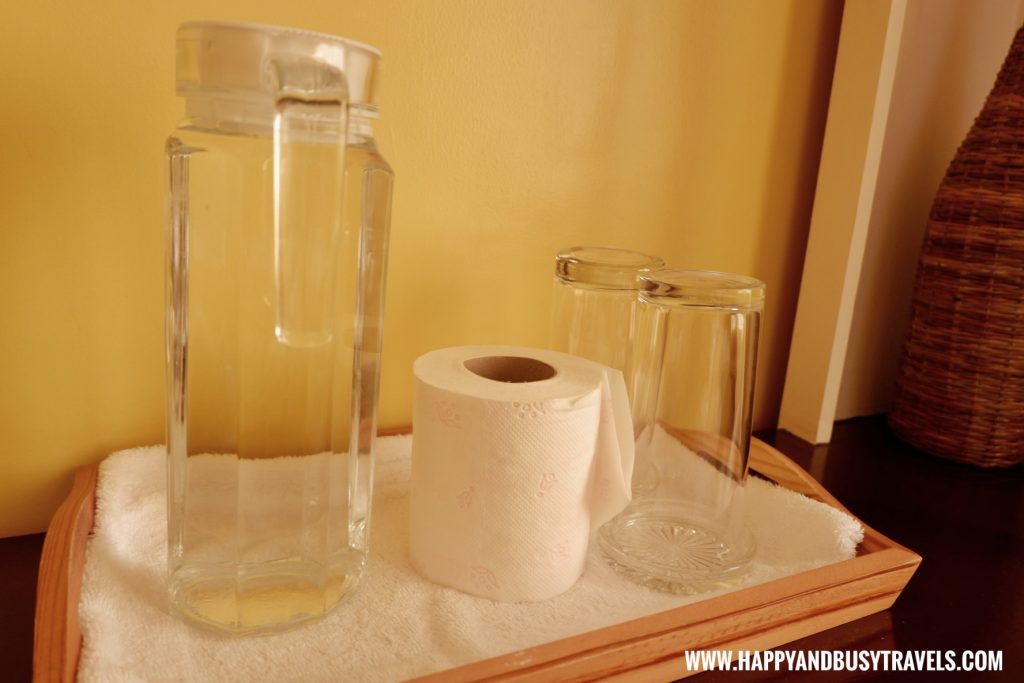 The flat-screen television was also a great addition. There is no night life in the town, so people usually opt to watch television.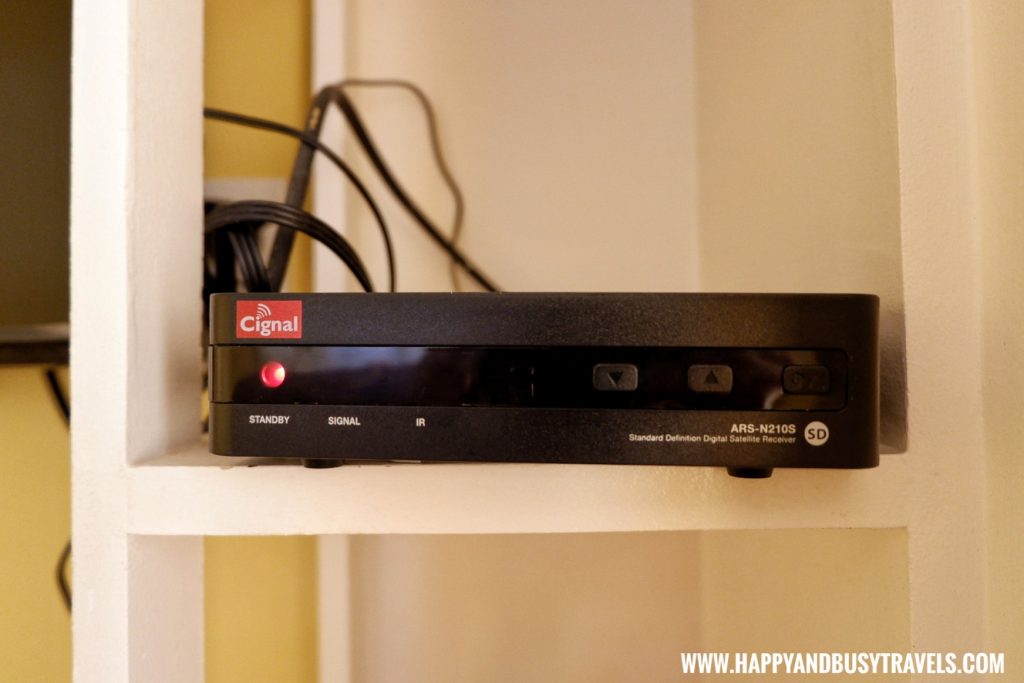 There is a lot of channels to choose from.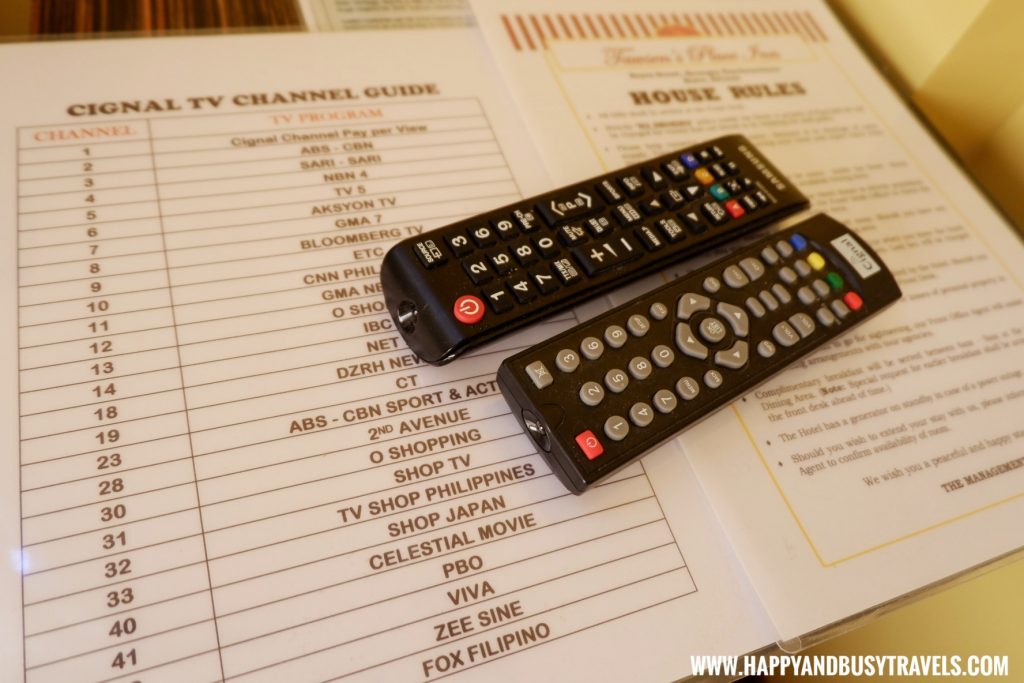 Cabinets and Mirror
The cabinet, just beside the desk, was just enough for our needs. Hangers were also available inside the cabinet.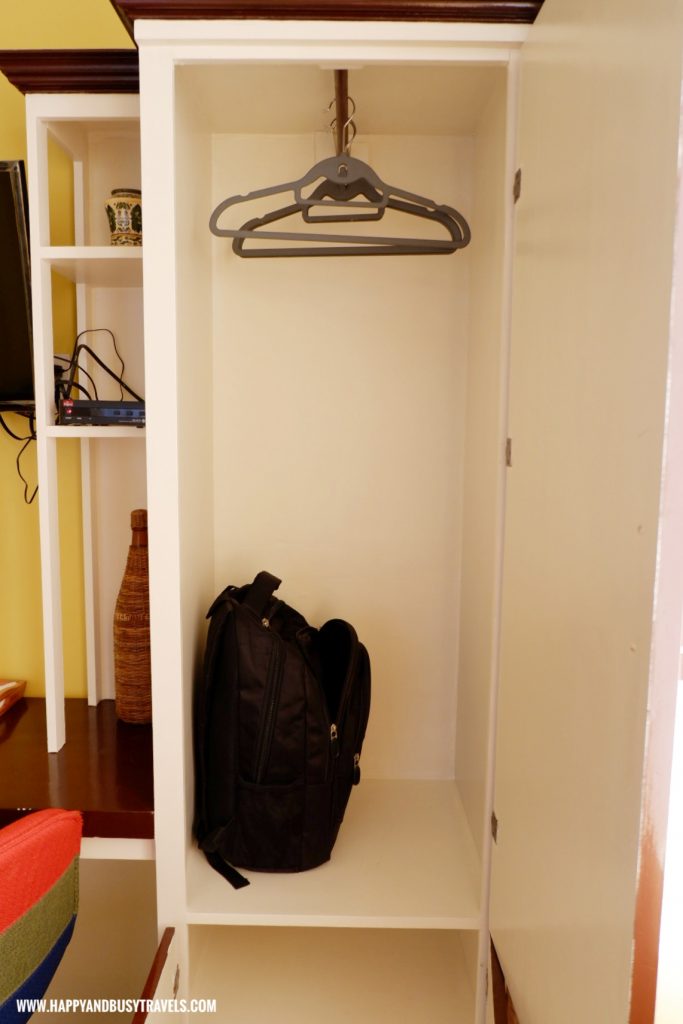 Before going out, this full size mirror make sure that we looked great.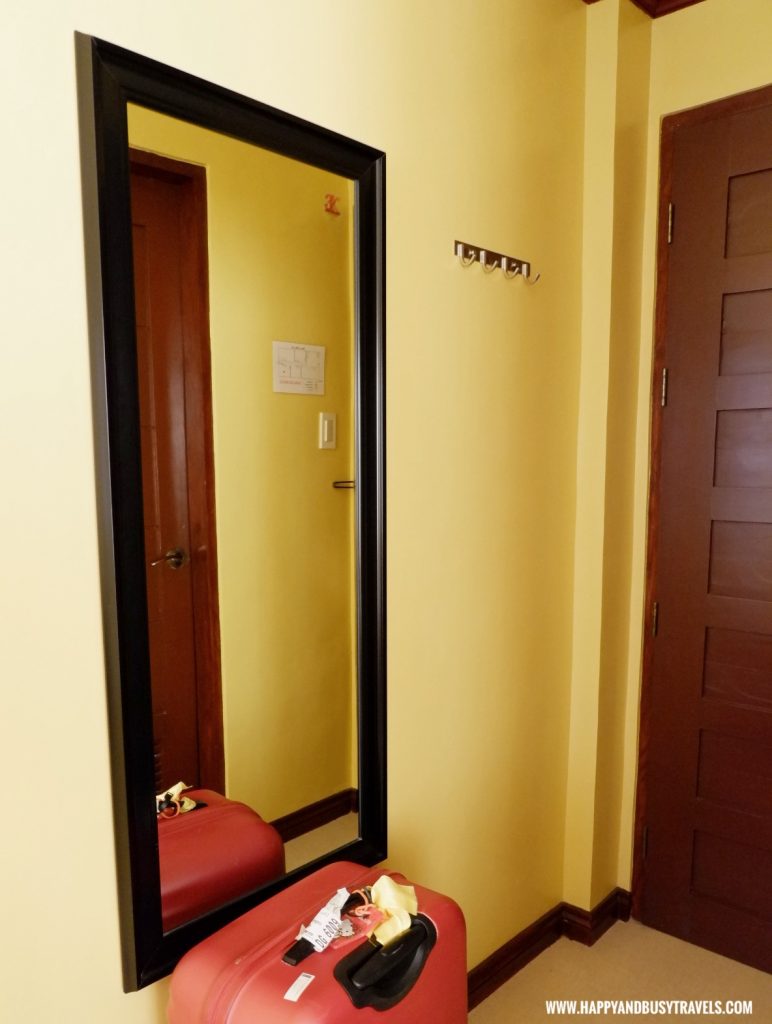 Bicycles
The Inn has two bicycles, which Busy and I borrowed 🙂 Guests can borrow the bike whenever they like.
Other Features
Air-conditioning Unit
Wall hook racks
Trash Cans
Door Sign
Other Decors of the Inn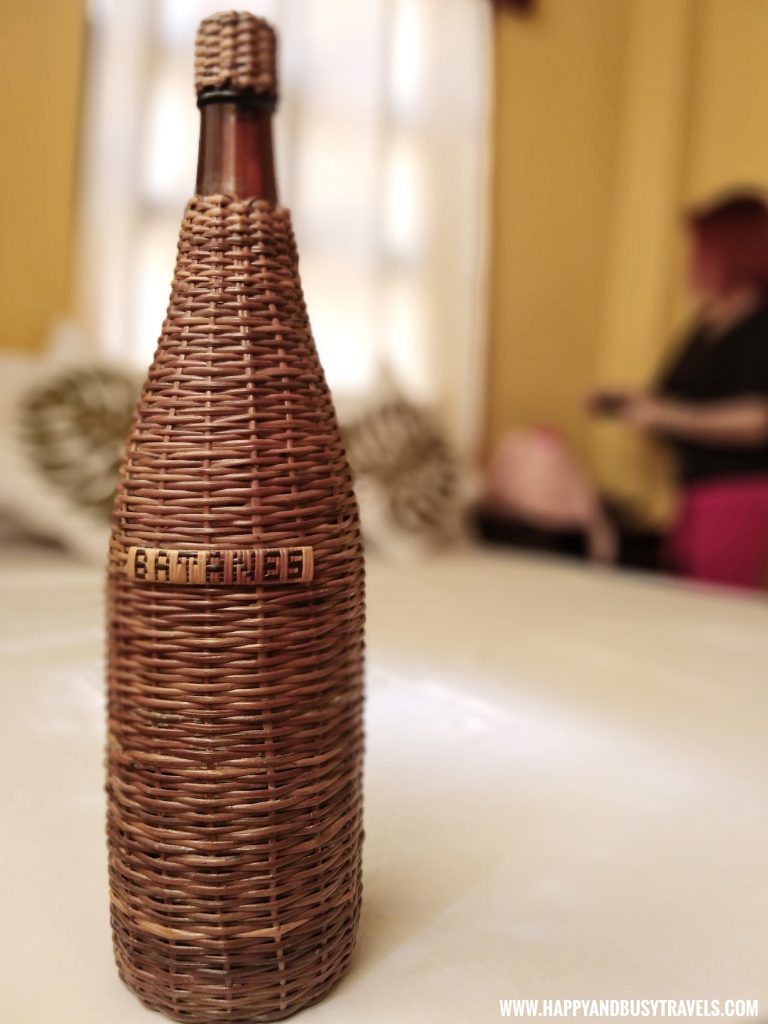 There were several paintings along the hallways, the rooms, and other parts of the Inn.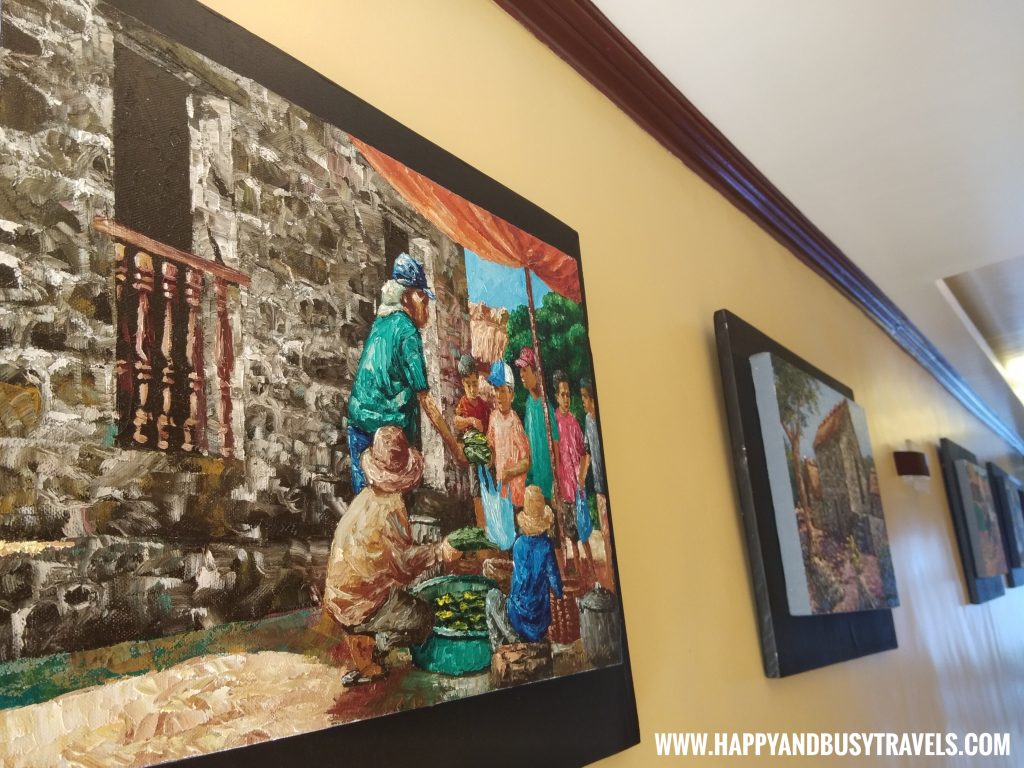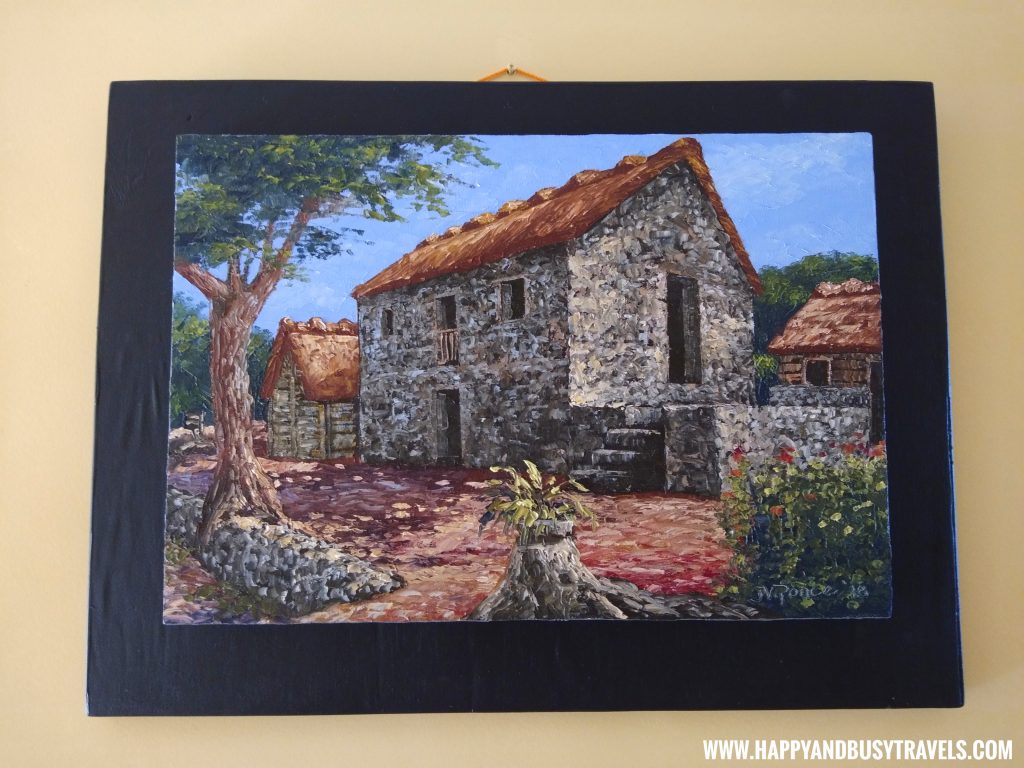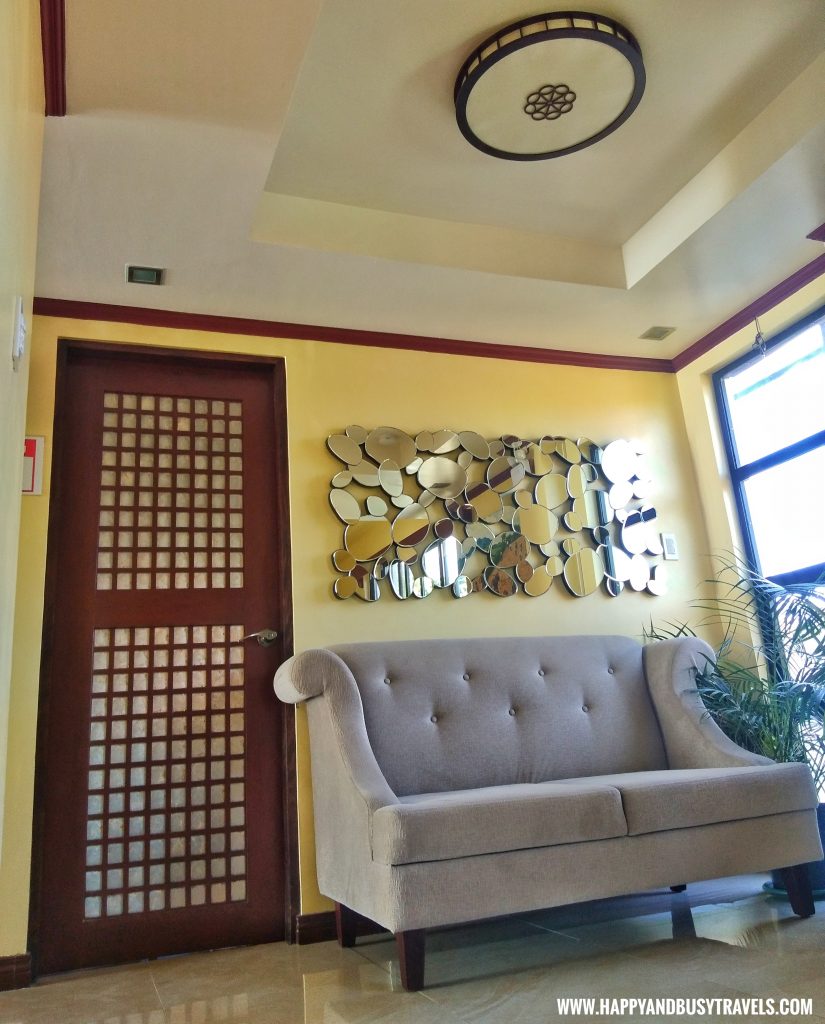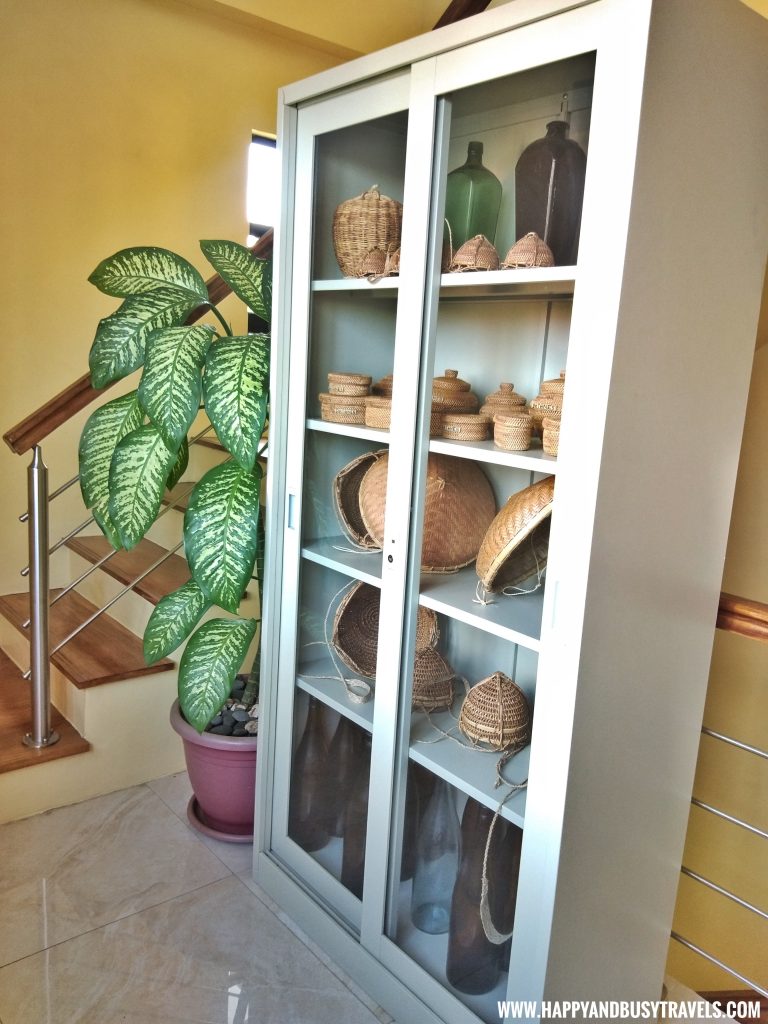 Breakfast
Every morning breakfast is served at their extension dining area. This area is separated, just 5 feet away, from the actual Inn.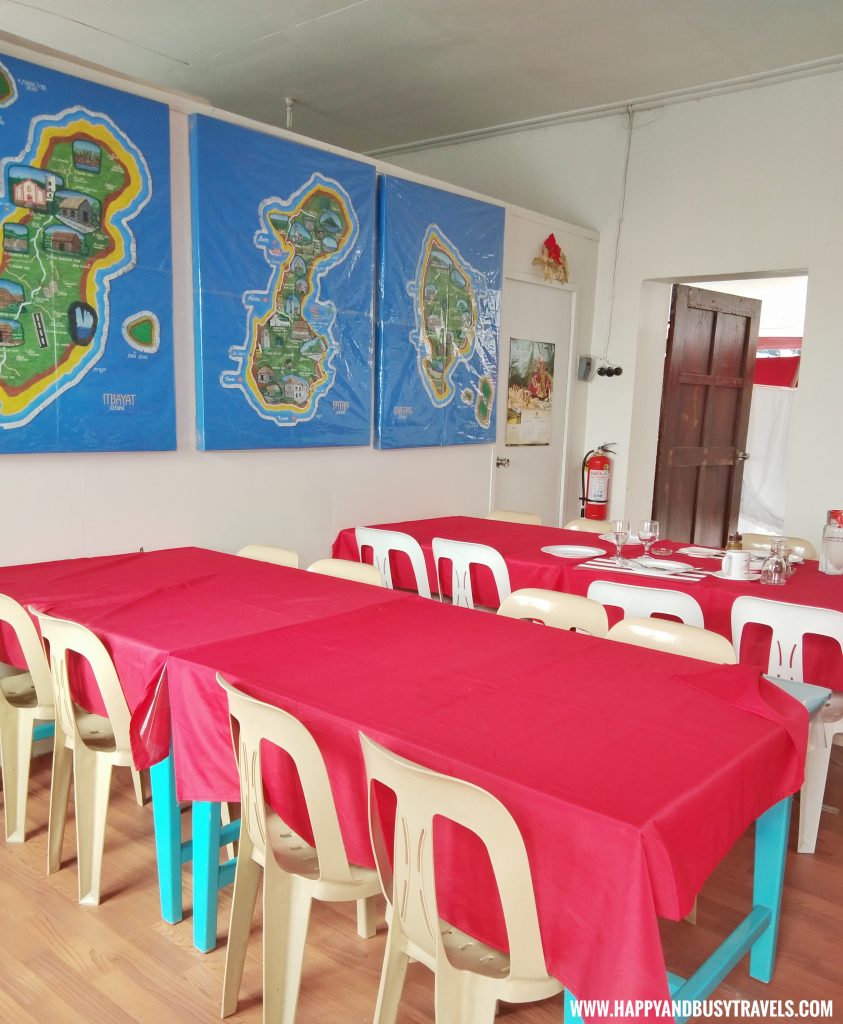 Every night, guests are asked what time do they prefer to have their breakfast, so guests do not need to wait for their food every morning.
Busy and I were surprised and glad that we were given breakfast on our arrival!
We did not expect to have breakfast because hotels usually give breakfast on the next day.
Our breakfast was also awesome! We had three viand and a dessert.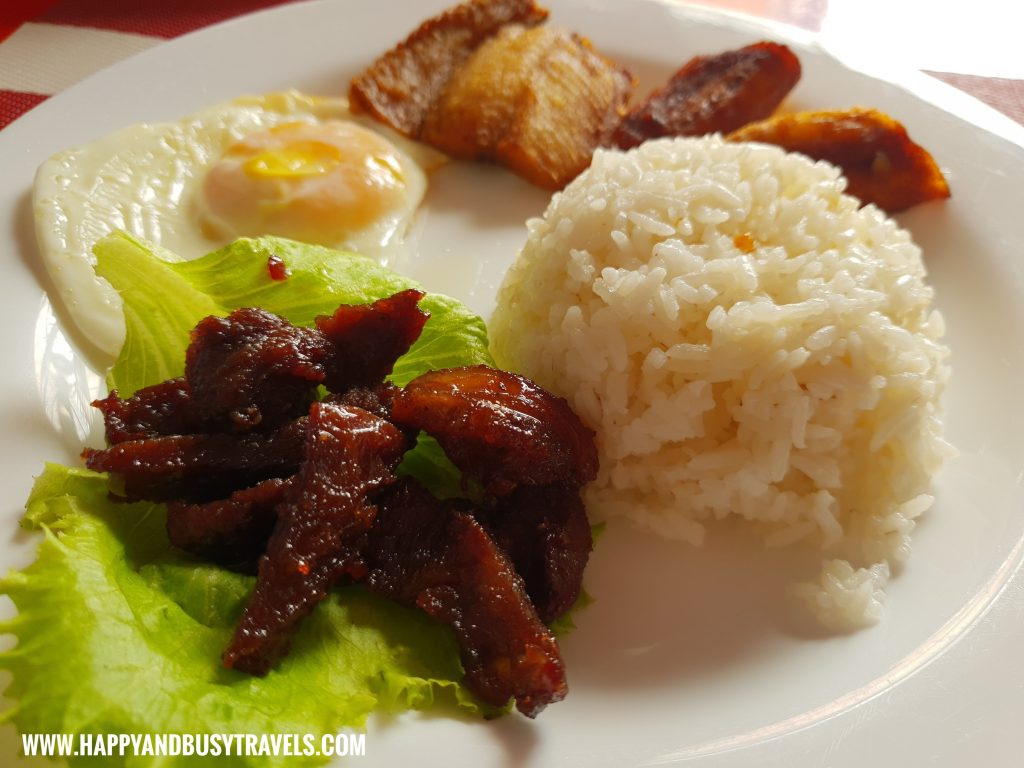 Beef Tapa, Sunny side up Egg, and the crispy fried Flying Fish were the viand, and we had fried Banana as the dessert.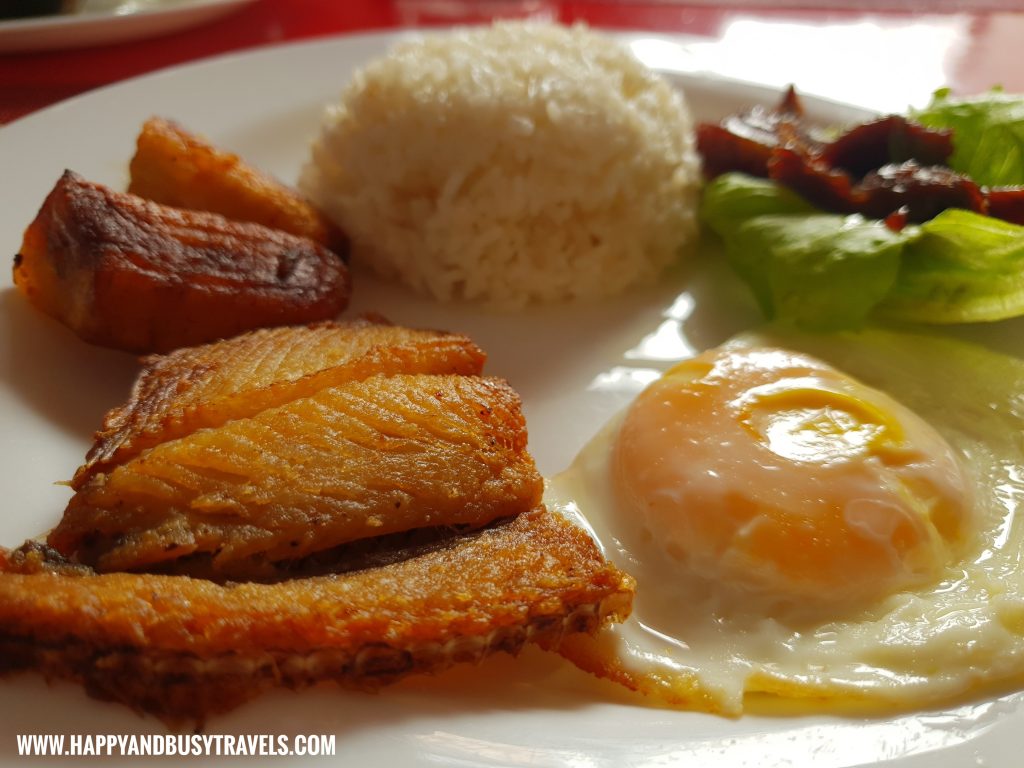 The viand changes everyday. From what I remember we also had Tocino, Tortang Talong, Fried Eggplant, and other fish dishes on the next few days.
Conclusion
Staying in the Inn was a great decision because it has an affordable rate and the quality of our stay was wonderful!
While writing this review, I kept on typing "hotel" even though they just call their property an "Inn." For me, the Inn is a hotel already because it feels like a hotel and it has almost all of the facilities that a hotel can offer.
Happy and Busy's Smileys
Cleanliness

Everything was spotless! There were no dust, dirt, or pests in the Inn.
Facilities

Comfort room and the bedroom facilities were complete, plus we got to borrow the bicycles.
Service

Upon inquiry, the Inn responded to our queries quickly. Then in our stay, all of our requests were provided in a heartbeat.
Value for money

Staying in the Inn is very affordable, and everything you need is available.
Location 

The Inn is just in the middle of the town. It was 6-minute away from the airport, and a few blocks away from various restaurants, souvenir shops, and stores.
Ambiance 

The Inn has a modern ambiance.
Food 

The breakfast served in the hotel was delicious and complete, veggies, fish, meat, and carbs. Coffee or Chocolate drink were also served.