Royal Air Philippines is a Philippine based airlines which just started their operations back in 2002. Every year, they expand their operations to cater more passengers to different locations. As of this writing, they fly from Manila, Cebu, Davao, Cagayan de Doro, Clark, Caticlan, and Puerto Princesa.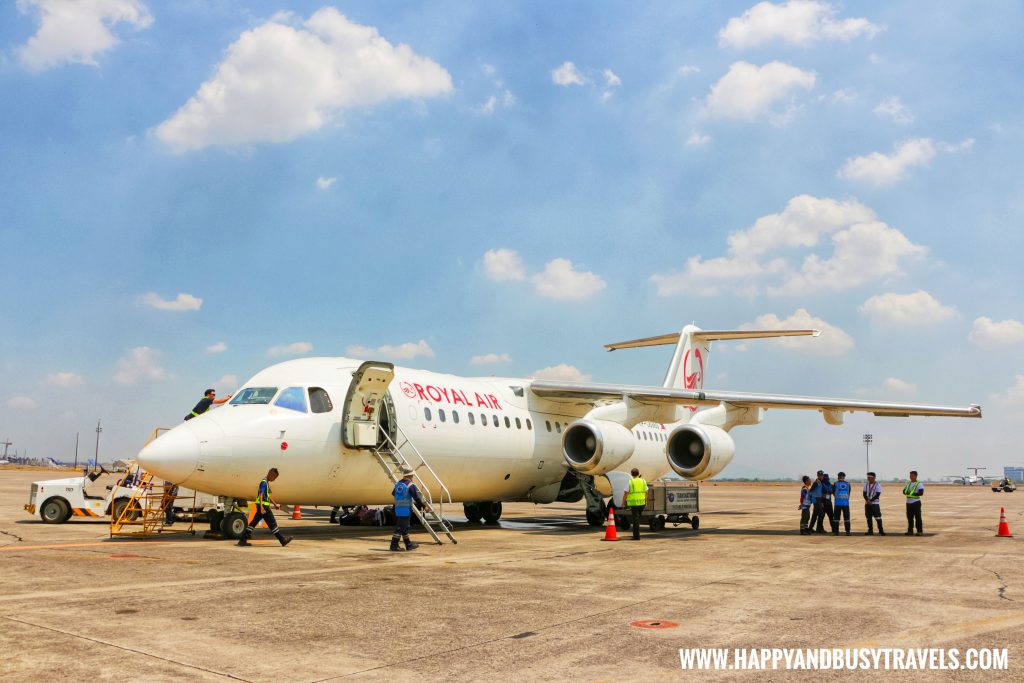 Facebook page: https://www.facebook.com/flyroyalair/
Website: https://flyroyalair.com/
Telephone number: (02) 863 2880
Email: [email protected]
Royal Air Philippines uses the British Aerospace AVRO 146-RJ100 which can accommodate up to 97 passengers.
Quick Links
What are included?
Affordable plane tickets
10-kg check-in baggage
7-kg hand carry luggage
Light snack
How to Book?
Booking is very easy, you just have to go to their website https://flyroyalair.com/
1) Choose your origin, destination, departure date, return date (if round trip), and the number of passengers, then click search flight.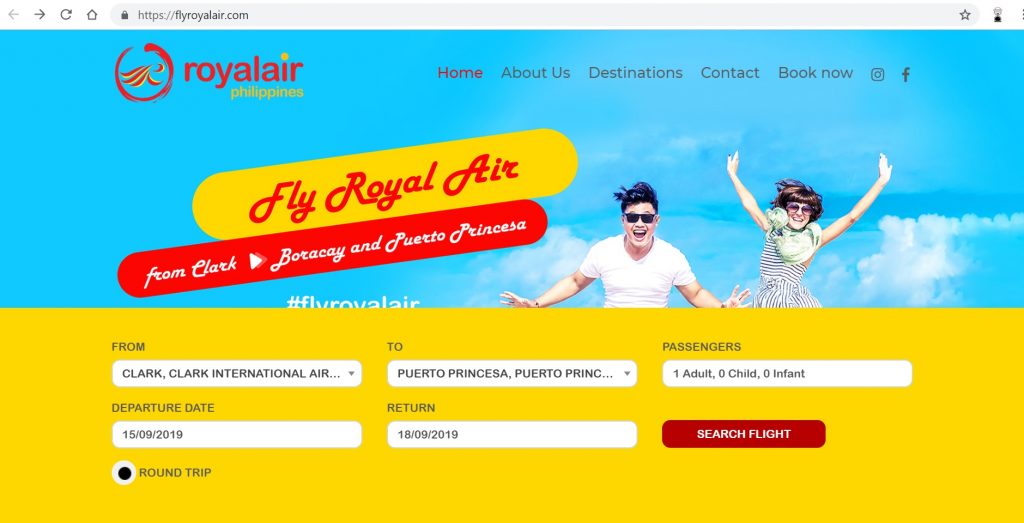 2) Then click on the preferred schedule. As of this writing, Royal Air has a few airplane units, so there is usually just one flight per day.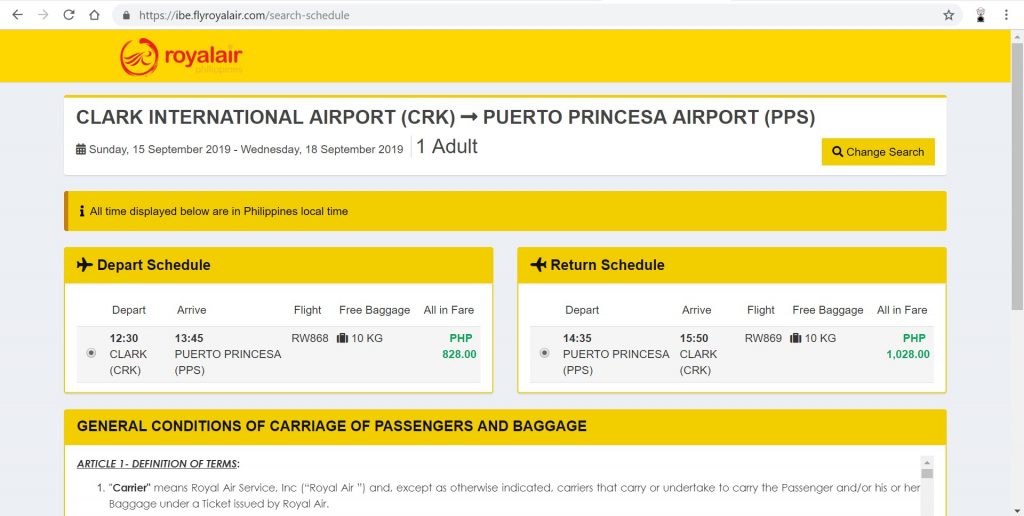 3) Scroll down, read the terms and conditions, click on the box beside the "I agree with the Terms & Conditions" and click on the Continue button on the lower right.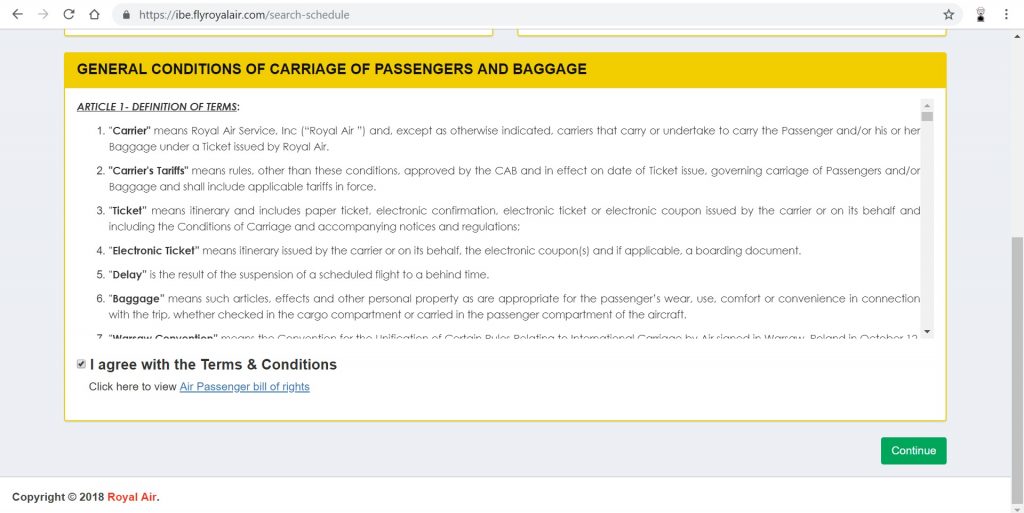 4) Fill up the contact information and passenger information, review your itinerary details, and click "Continue to Booking."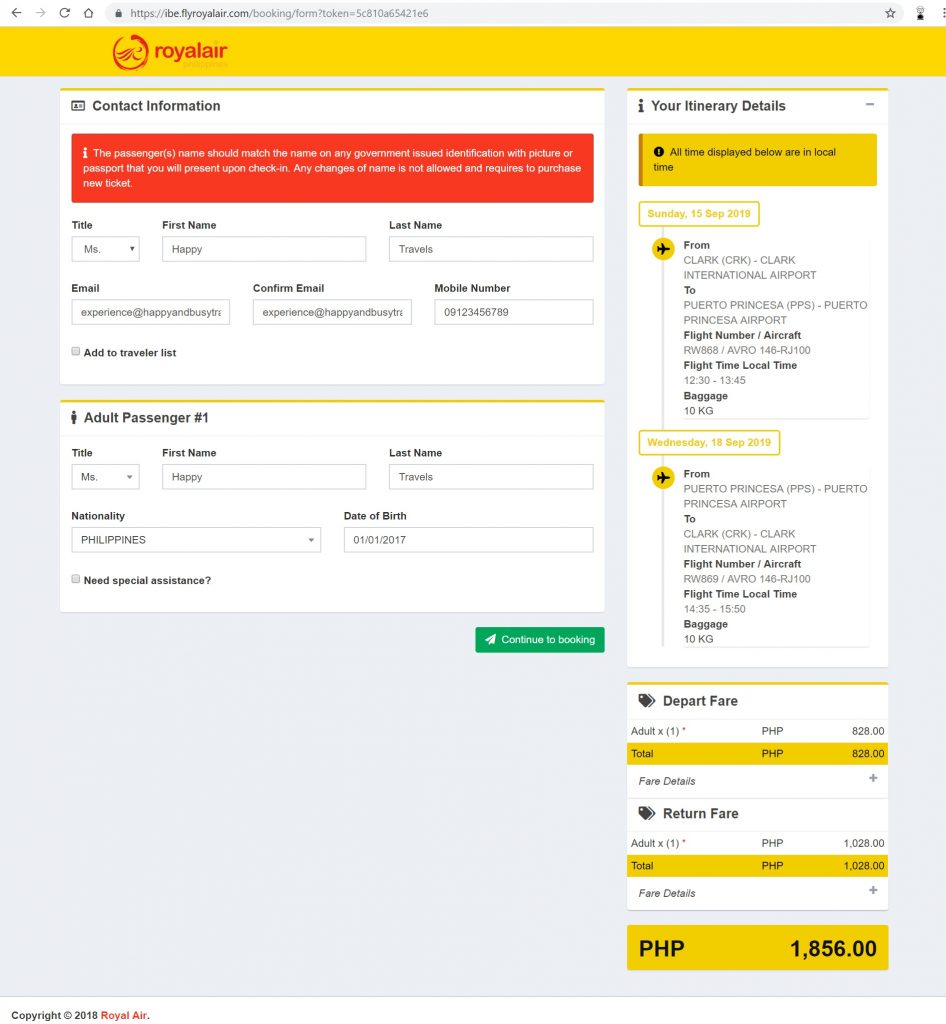 Take Note! The price of the round trip ticket is very affordable!
5) Choose a payment option, and pay. After paying, you will see the confirmed itinerary voucher in the screen, and you will also receive it in your email address.
Payment methods available as of July 2019:
Credit Card (Visa, and Mastercard)
ECPay
7 Eleven
SM Tickets
BDO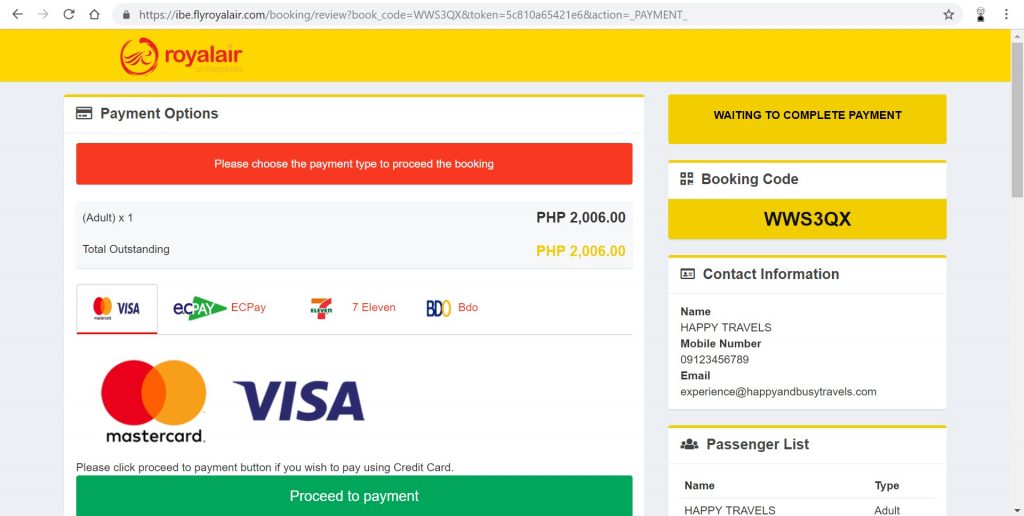 What does the plane looked like inside?
These are the chairs, the tray table, and the magazine, and the passenger briefing card holder inside the plane.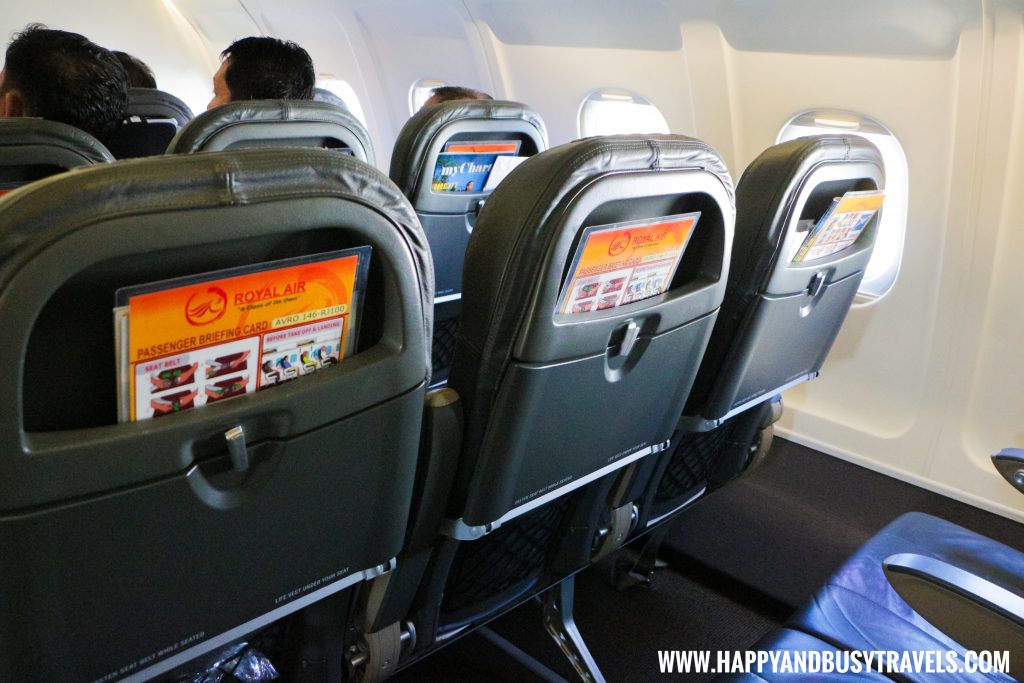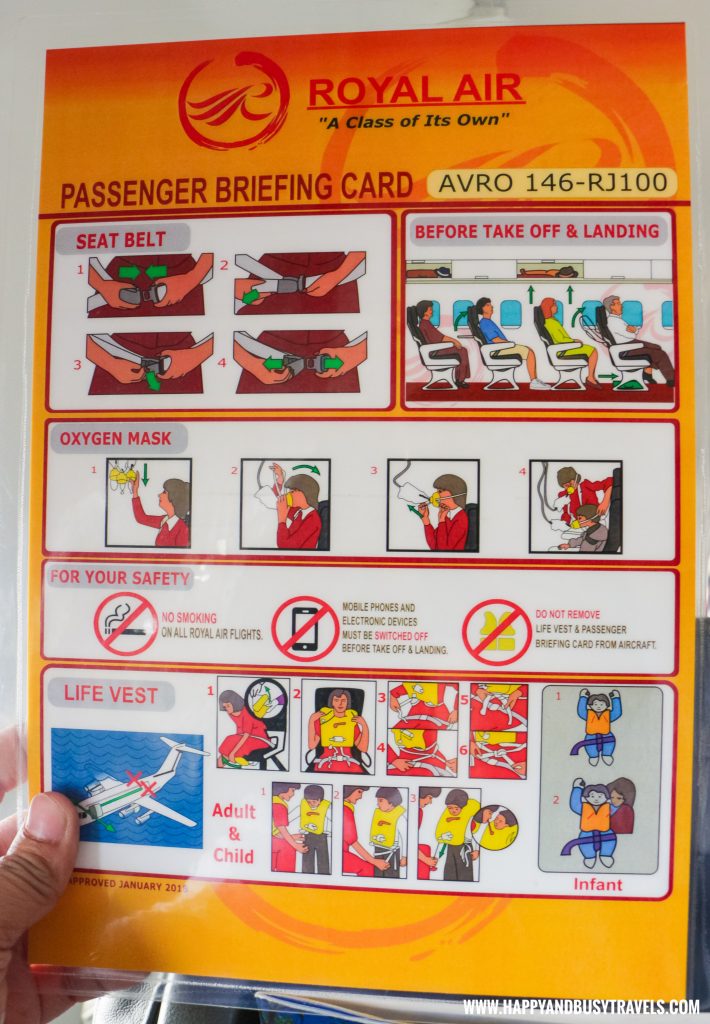 Here is one of the stewardess giving a demo of the emergency procedures.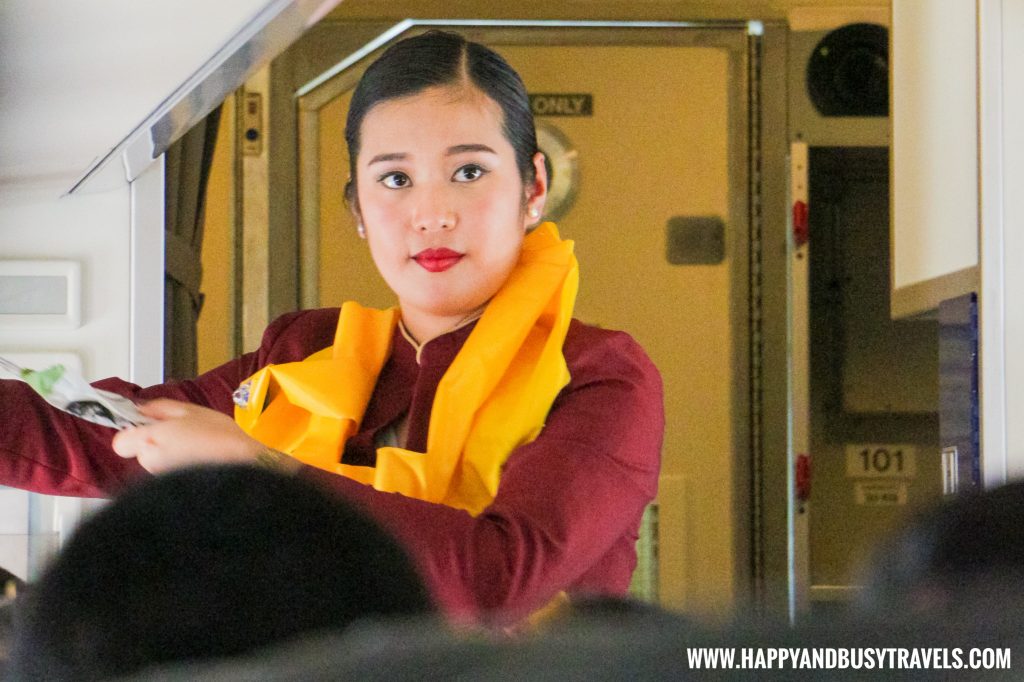 Light snacks are also given on each flight.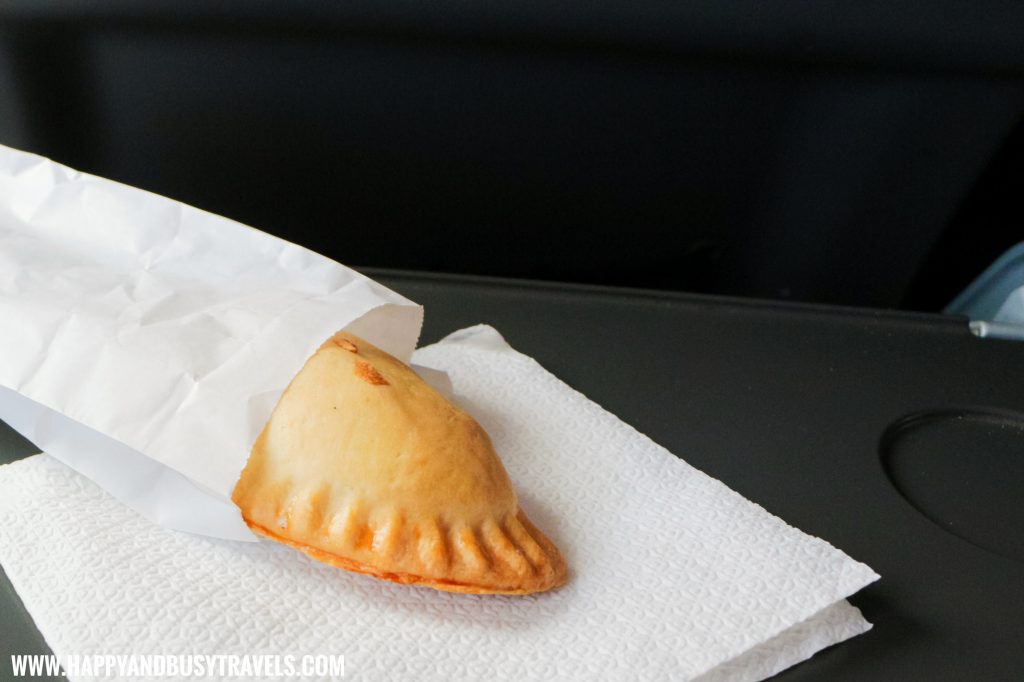 For our experience during the inaugural flight to Puerto Princesa, click here: Puerto Princesa Inaugural Flight of Royal Air Philippines