Our family loves to eat in Tong Yang Shabu Shabu and Smokeless Barbeque Restaurant. I estimated that we eat here around 10-15 times a year even though we are from Cavite and we have to travel an hour just to eat here. We particularly love to eat in this particular branch… Tong Yang Jupiter, located in Montivar Building, Jupiter Street, Makati City.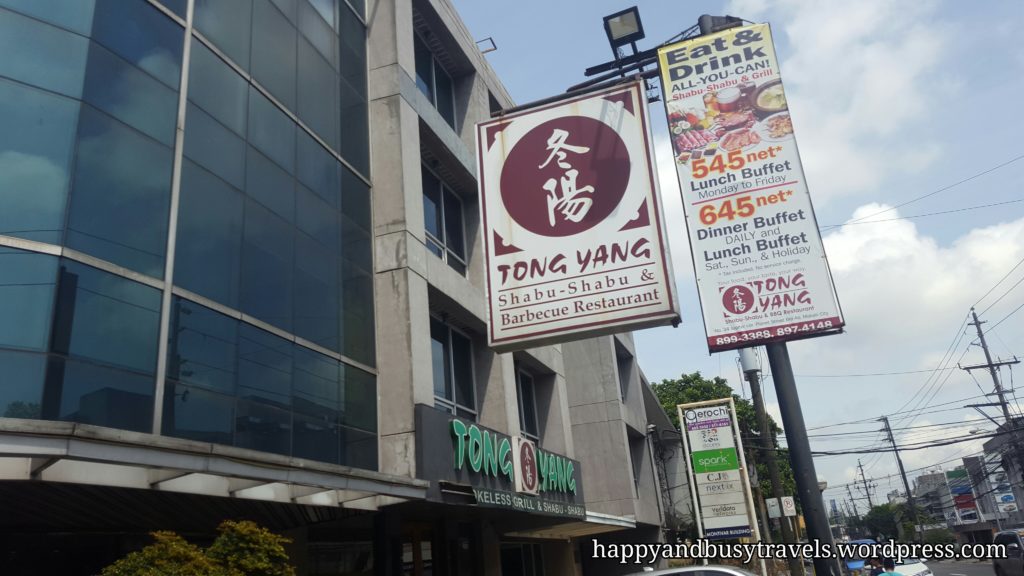 Their buffet is very affordable, Php 545 for lunch buffet from Monday to Friday, and Php 645 for daily dinner buffet and Sunday and Saturday lunch buffet. You can call at 899-3388 or 897-4148 and ask them to reserve a seat for you.
Upon entering the restaurant you have 3 options for your soup base: Plan Soup, Sinigang Soup, and Spicy Saté Soup. We usually choose Plain and Spicy Saté Soup. After choosing, get up! and go get your food!
There is a lot of variety to choose from!
This side is for the smokeless barbeque. You can choose any seafood or meat. Some of the seafood choices are Scallops, Baby Octopus, Baby Shark, Oyster Meat, Squid, Mussels, and different kinds of fishes! For the meat, there are Chicken Barbeque, Beef Barbeque, Pork Barbeque, different kinds of intestines, Kikiam, different kinds of sausages, etc.!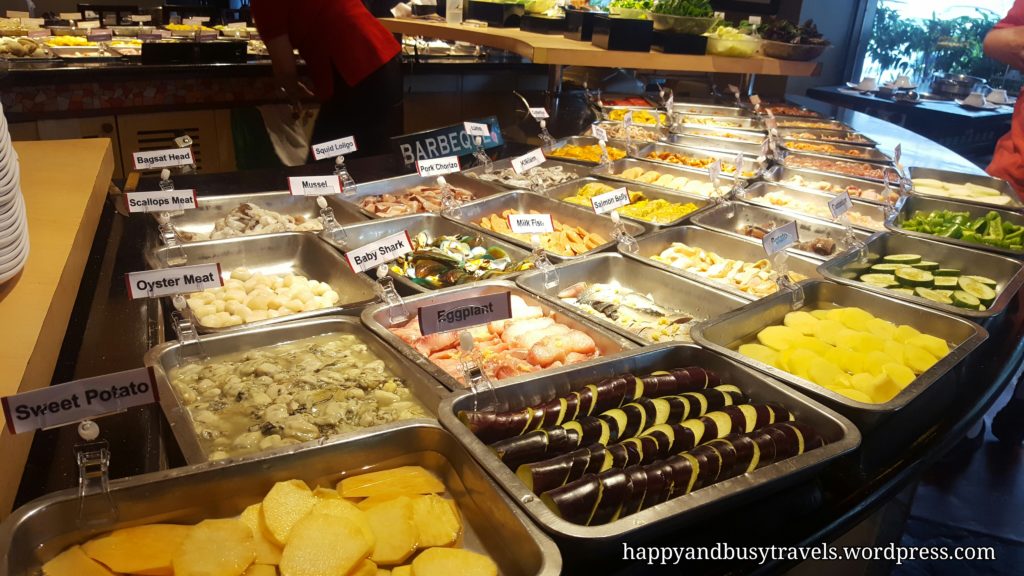 If you want plain meat cuts, you can choose from imported beef or pork belly… BACON!!!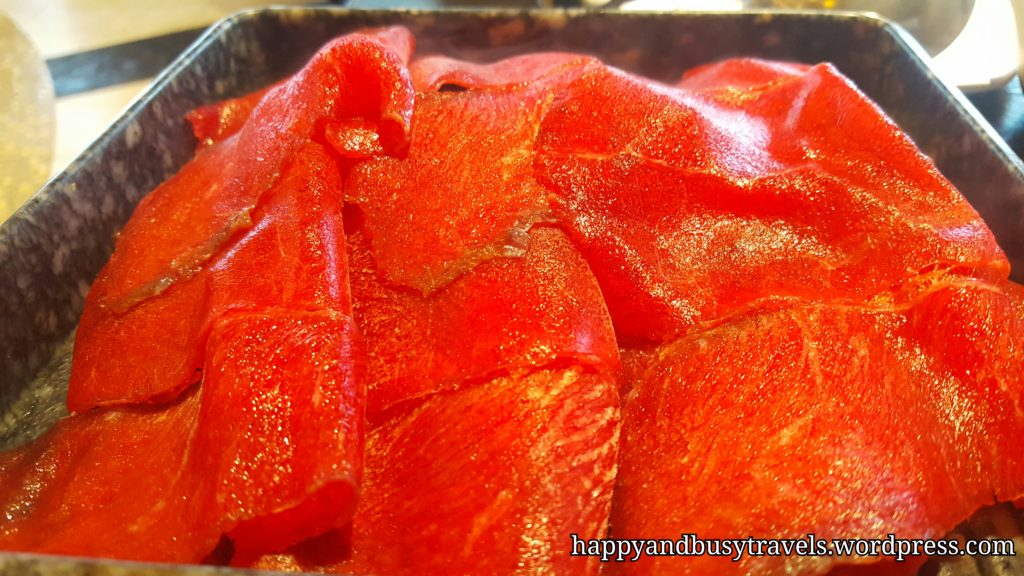 At the Shabu-Shabu side, you can also choose anything from fish cakes, home made shrimp ball, seaweed balls, and mushroom balls, fish tofu, Crabstick, Nylon Shells, Pork Siomai, Pork Tripe… phew! just look at it haha can't name them all hahahah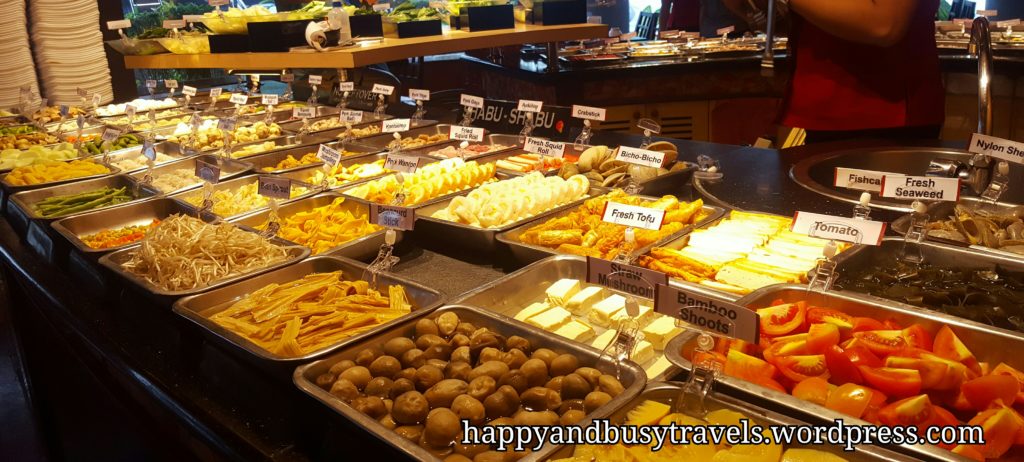 For the veggie lovers! Do not worry 'cause veggies are here! haha

After choosing your food, you can also get the chance to choose your sauces! So saucy! hahaha There are ready made sauces, but you can make your own!
Sample: 1) For grilled fishes, combine vinegar, a lot of garlic, and some chili. 2) For grilled meat, combine Barbeque sauce and some of the chili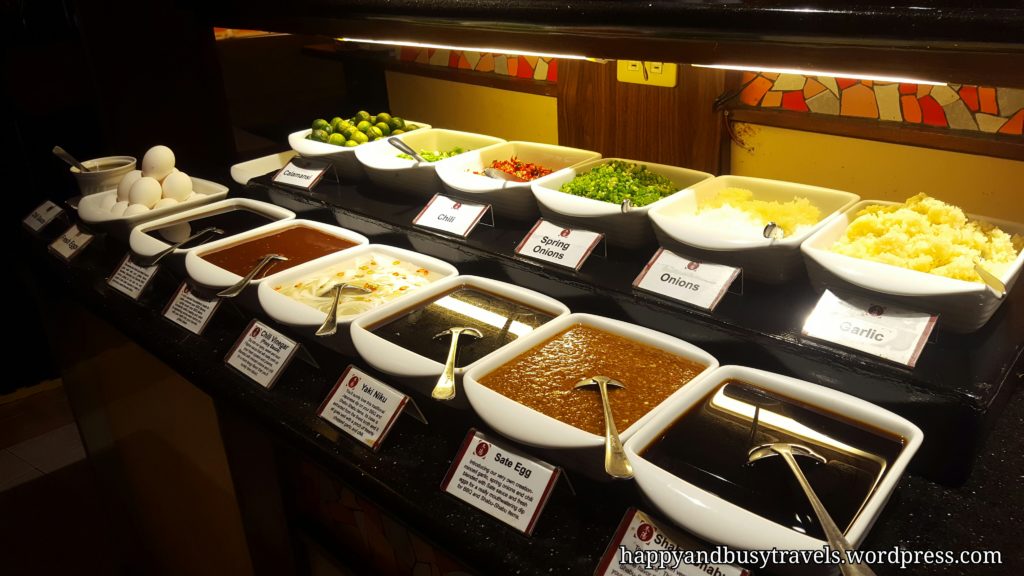 Me… I love to combine raw egg, garlic, spring onions, onions and dip the sliced meat and cook it through the smokeless griller hehehehe… oops! I forgot to post a picture 'cause I ate it all hahaha.
TIME TO COOK!
Here is one (out of the many haha) of my plates. I love Tocino! haha Chicken Barbeque, and fish cakes.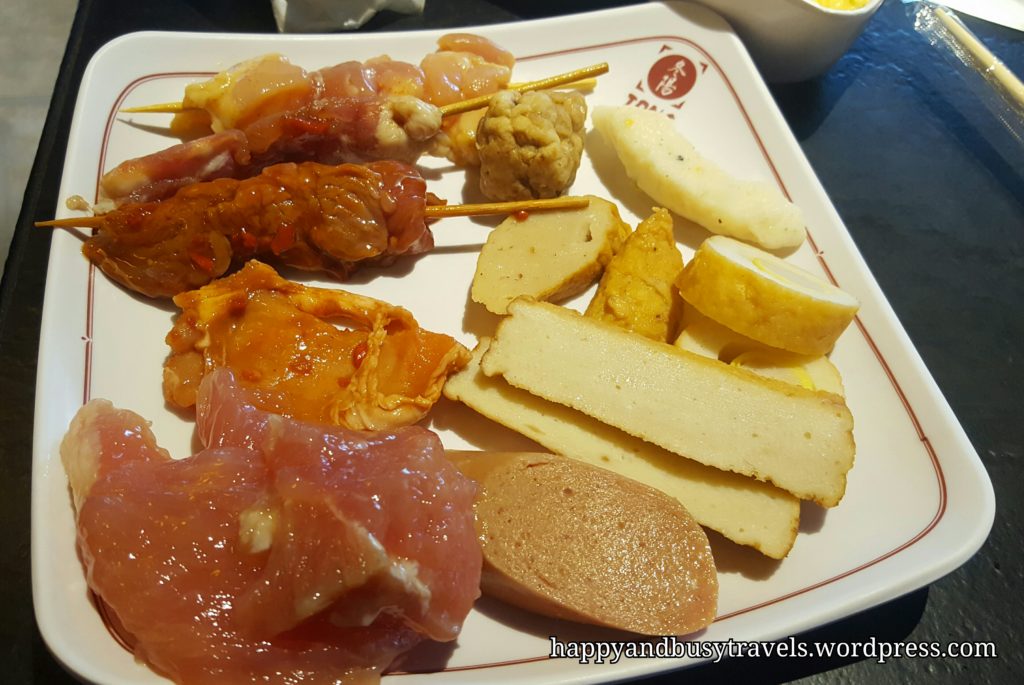 The smokeless Barbeque grill!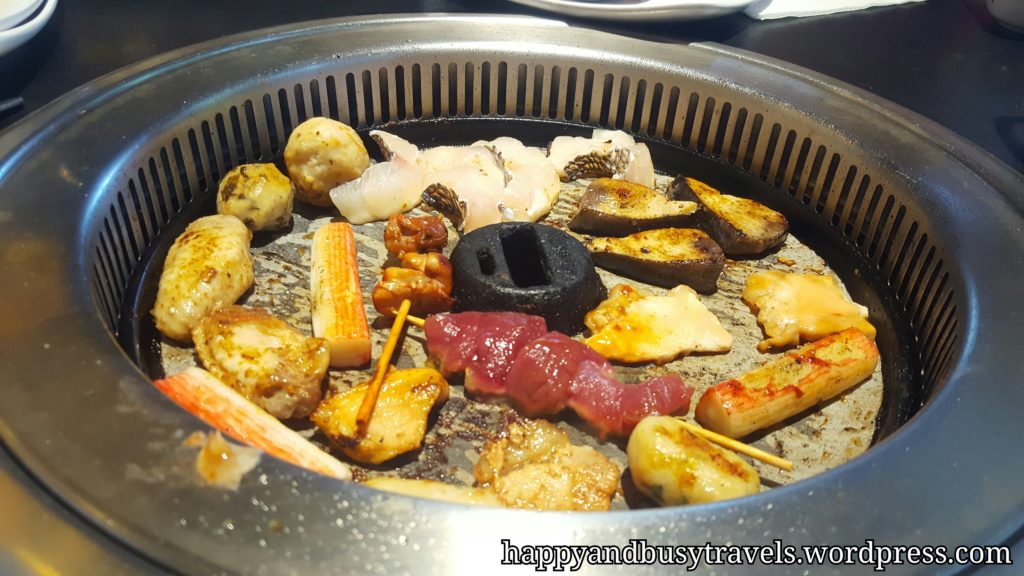 Yey to Barbeque! Even though the balls are for shabu-shabu, I like it grilled haha.
Ohhhhh cooked Scallops and Mussels! YUM! Cooking Shabu-Shabu style is so easy! just put everything in the pot hahaha, wait for it to cook… then serve!
While waiting for your food to be cooked, you can also choose from their cooked food. Like this, some of the Sushi from their Japanese section.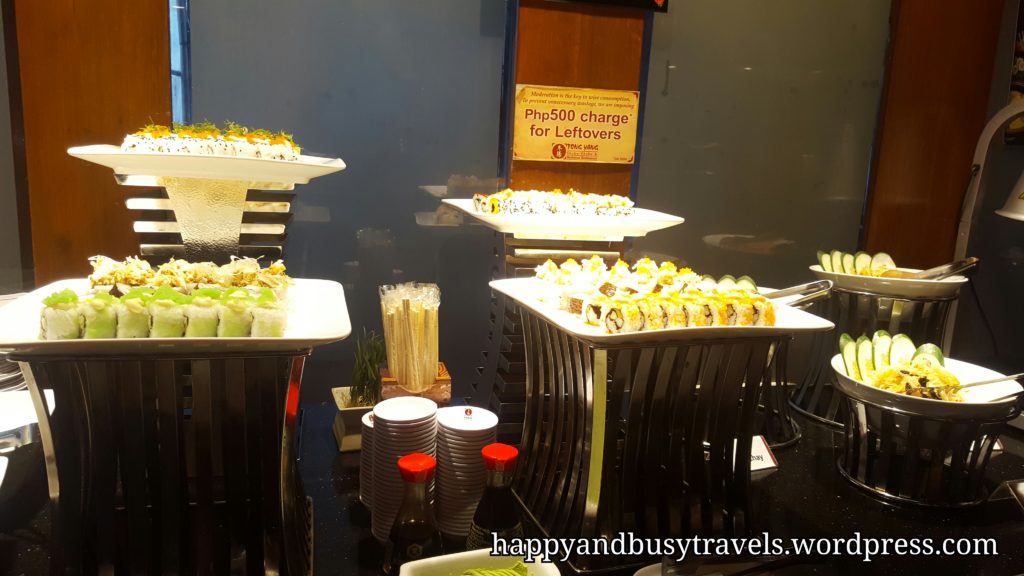 You can also get cooked noodles, rice, fried rice, crab, steamed dumplings, and Siopao.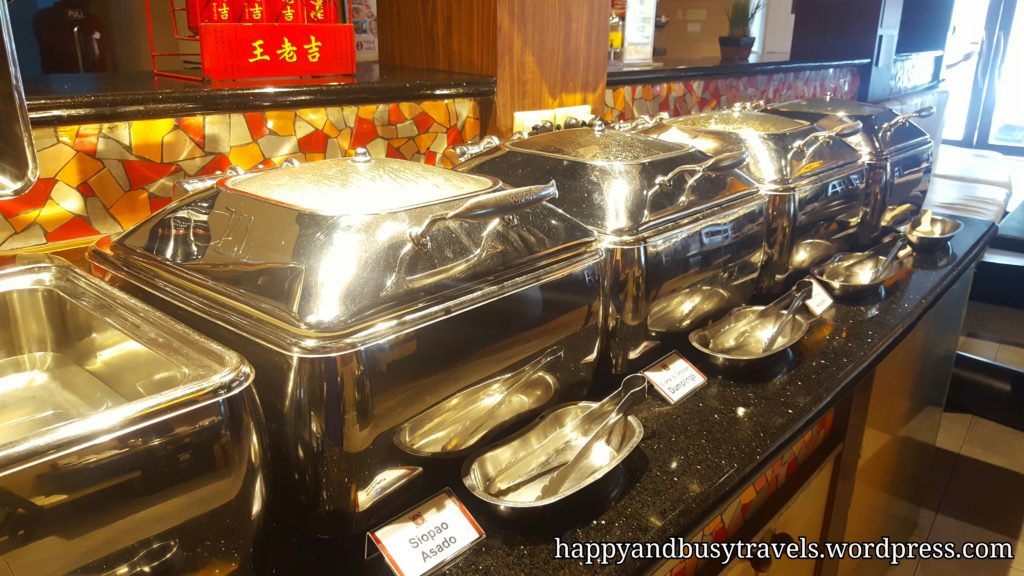 While eating, of course you will be thirsty. Don't worry 'cause their drinks are included in the package. You can choose from Cucumber Lemonade, Mango Juice, Pineapple Juice, Iced Tea, Dalandan Juice, Brewed Coffee, Hot tea, Coca Cola softdrinks, and Beer!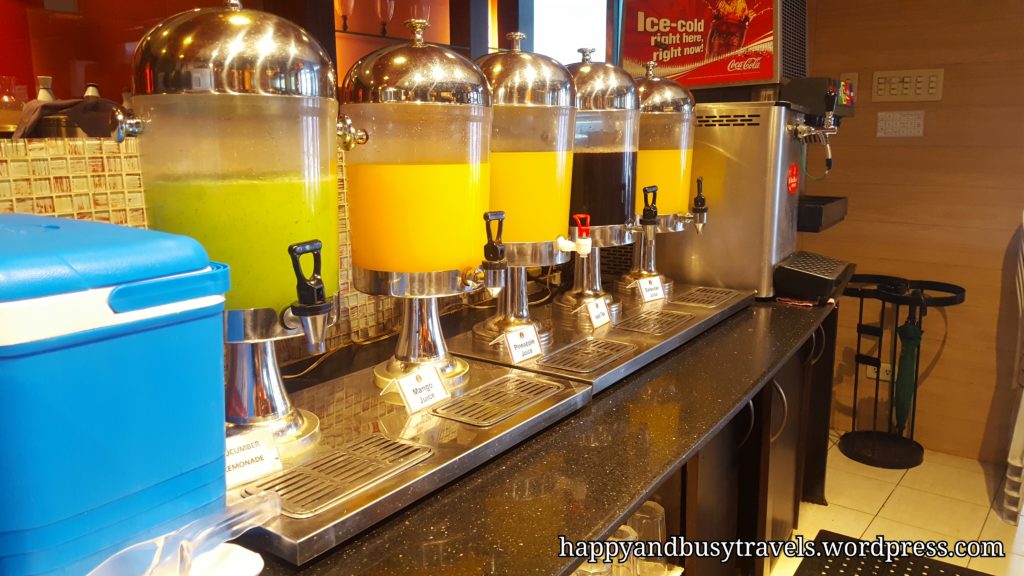 After eating the main course, you NEED dessert!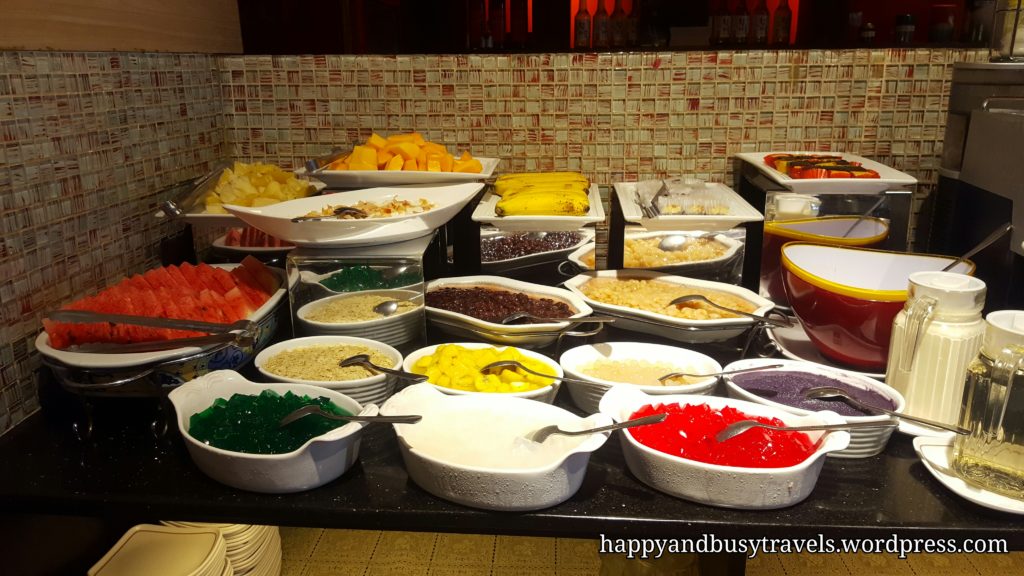 You can make your own Halo Halo, pick fruits, or get some brownies. Ohhh I forgot! They also have Ice Cream! You can choose from Strawberry, Orange, Coffee, Mocha, Chocolate, and Vanilla. I usually combine banana and ice cream… Banana Split!
We really love this restaurant that's why we always come back. Reasonable price, friendly staff, and CIVILIZED customers! haha some of the customers in eat-all-you can restaurants are sometimes uhmmm too excited to get their food hahaha.
Notes:
They are open from Lunch 11:00AM-2:30PM, Dinner 5:00-10:00PM
If you are a group of four, reserve the seats near the meat section, near the window. For us that is the best spot.
If your Barbeque grill is full of charred food, you can ask them to replace the wax paper.
You can ask for additional soup if you wish, and you can ask for a cover to avoid excessive evaporation.
They charge Php 500 for excessive left overs. They are considerate but please do not leave anything. Remember you are fortunate enough to eat and there are a lot of people who have nothing to eat.
It is better to reserve a table, but please come on time.
If you have a favorite, like the baby octopus, and they did not serve it, you can ask the employees if they have it on stock.
Use a separate utensil in handling raw and cooked food.
If you wish to adjust the temperature of the grill and shabu-shabu, please ask one of their employees.
Do not forget to EAT A LOT!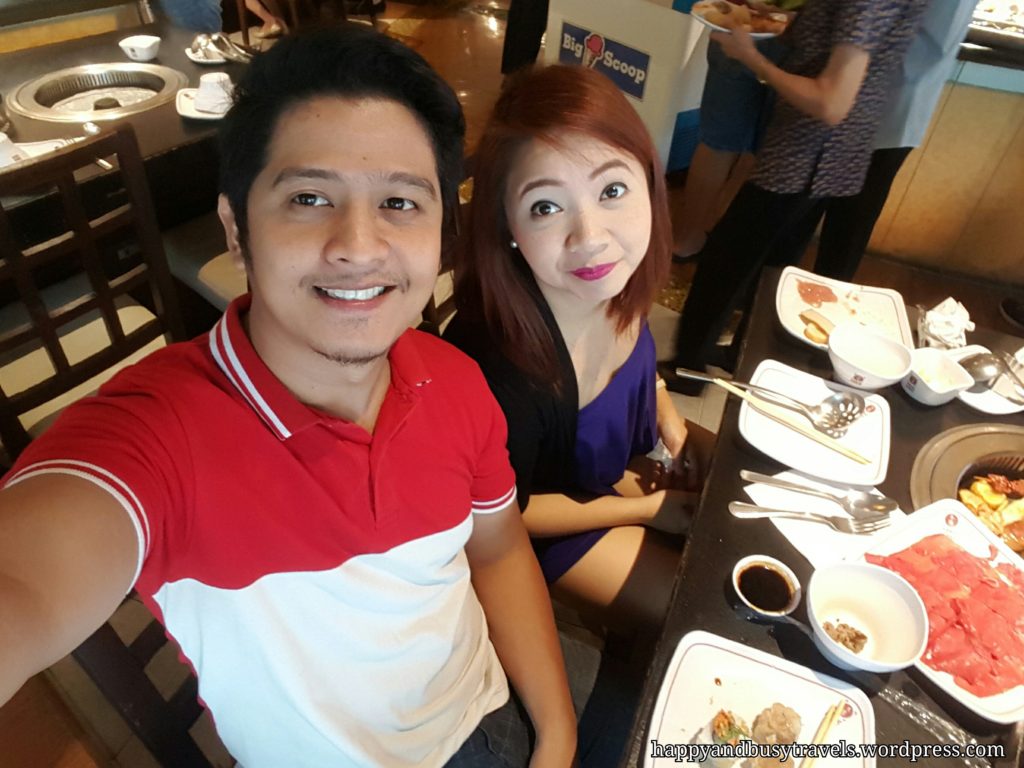 This is us…. waiting for our food hahhaha #hungrycouple hahahahh