Viaje Plus PH
After Busy and I stayed at Arzo Hotel Makati Premier, we went to Viaje Plus PH to have our lunch. How did I know the place? I just simply looked at the map and checked out some restaurants which I think serve delicious food. So here is our review of the kitchenette.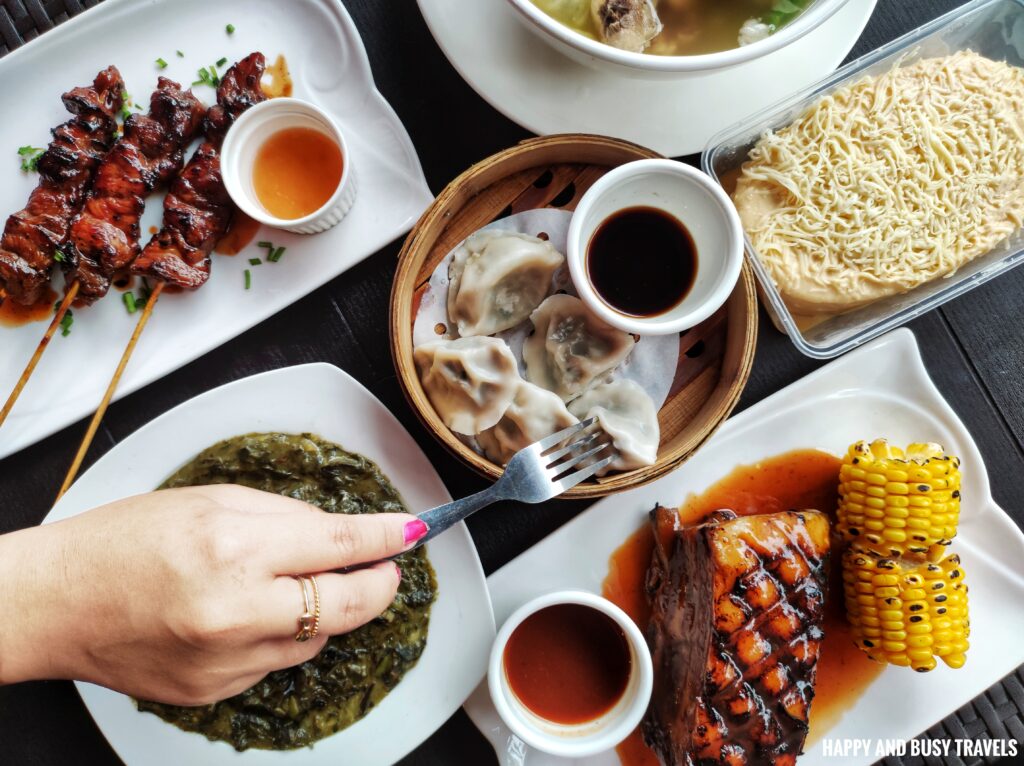 Important Information
Facebook: Viaje Plus PH
Operating Hours: Monday to Saturday 9 AM – 9 PM
Phone number: (+632) 86928759
Cellphone number: +63 961 2751994
Email address: [email protected]
Payment Options: Cash
Dining Options: Dine In, Take out, Delivery via Grab or Foodpanda
Address: 1142 1233 Rodriguez Ave, Makati City, Metro Manila
Google Maps Link: https://goo.gl/maps/
The Kitchenette – Viaje Plus
"Viaje" is a Spanish word meaning travel, the restaurant owner used the word as the name of the kitchenette because he loves to travel.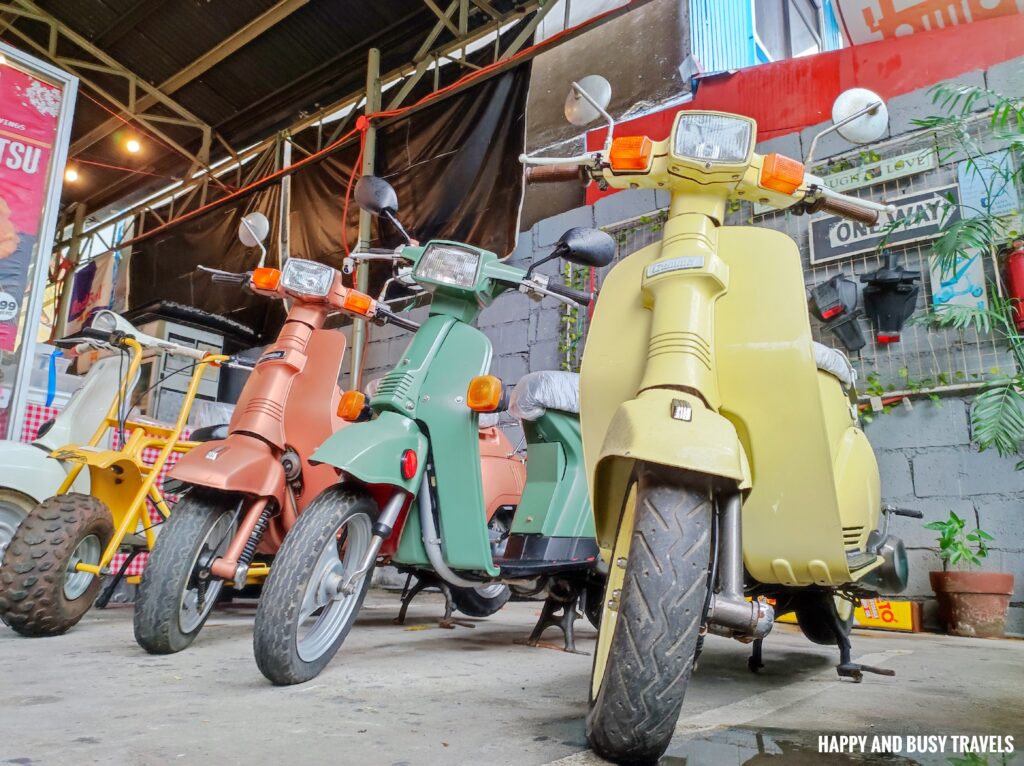 The kitchenette has alfresco dining but has a high ceiling so the temperature here is just cool.
Dishes of Viaje Plus PH
There are a lot of food choices available here, but here are some of the bestsellers that we tried.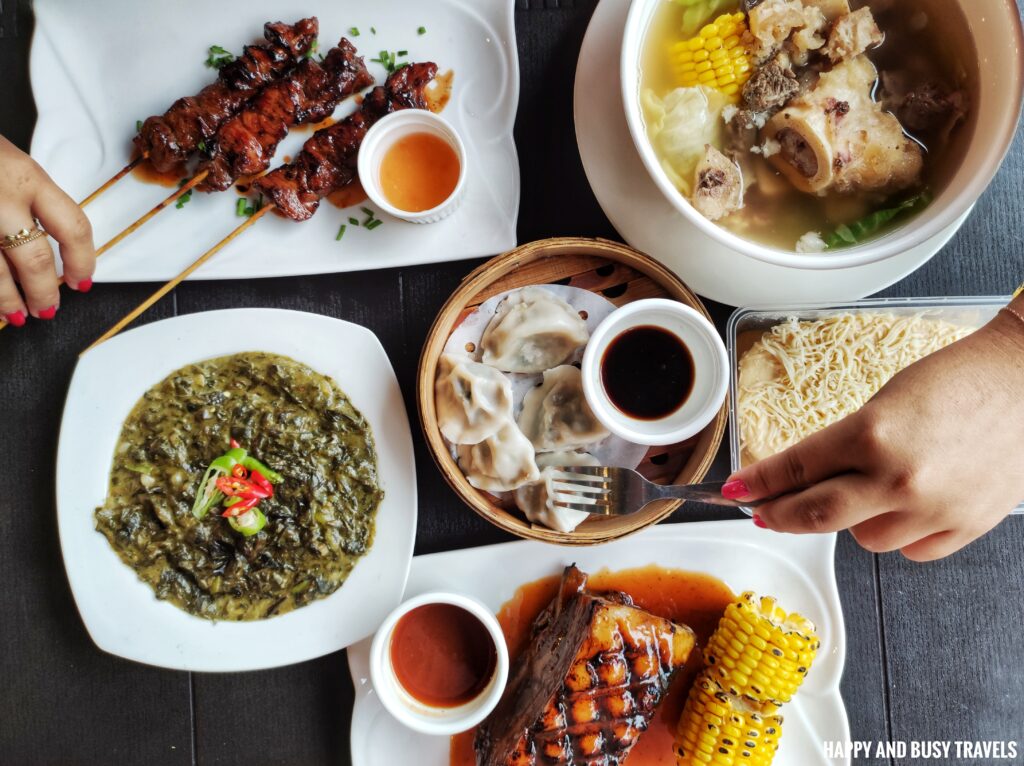 Pork and Kuchay Dumplings
We started our lunch by eating Pork and Kuchay Dumplings. Each serving is good for one person.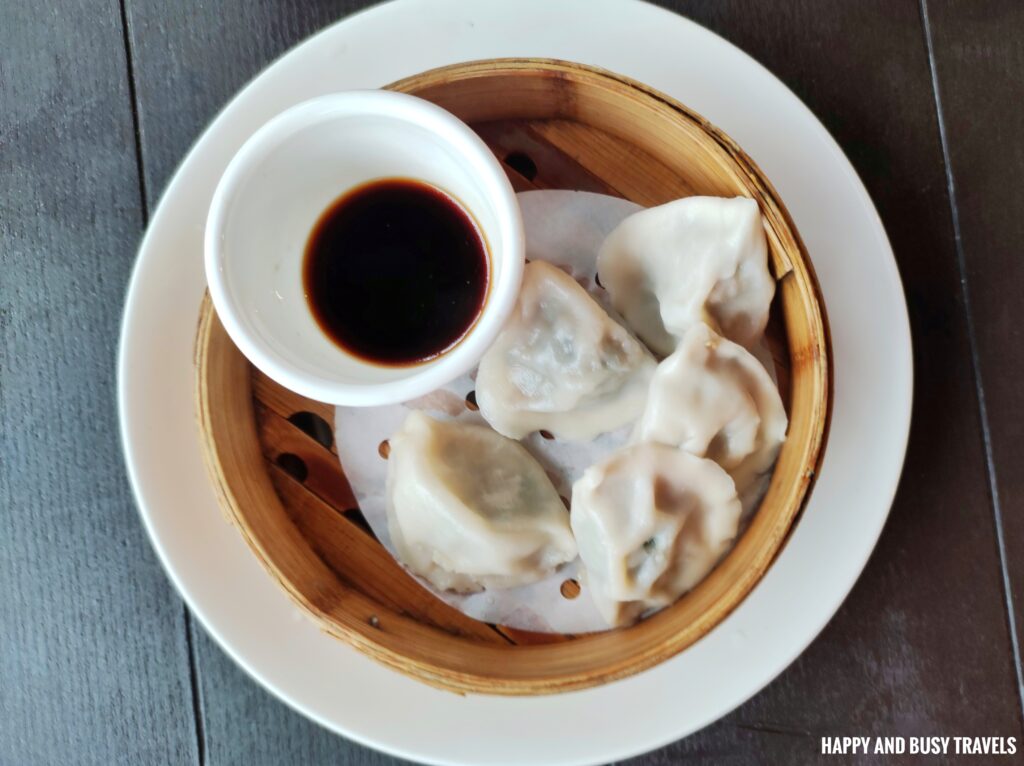 It tasted good and was on par with other Chinese restaurants.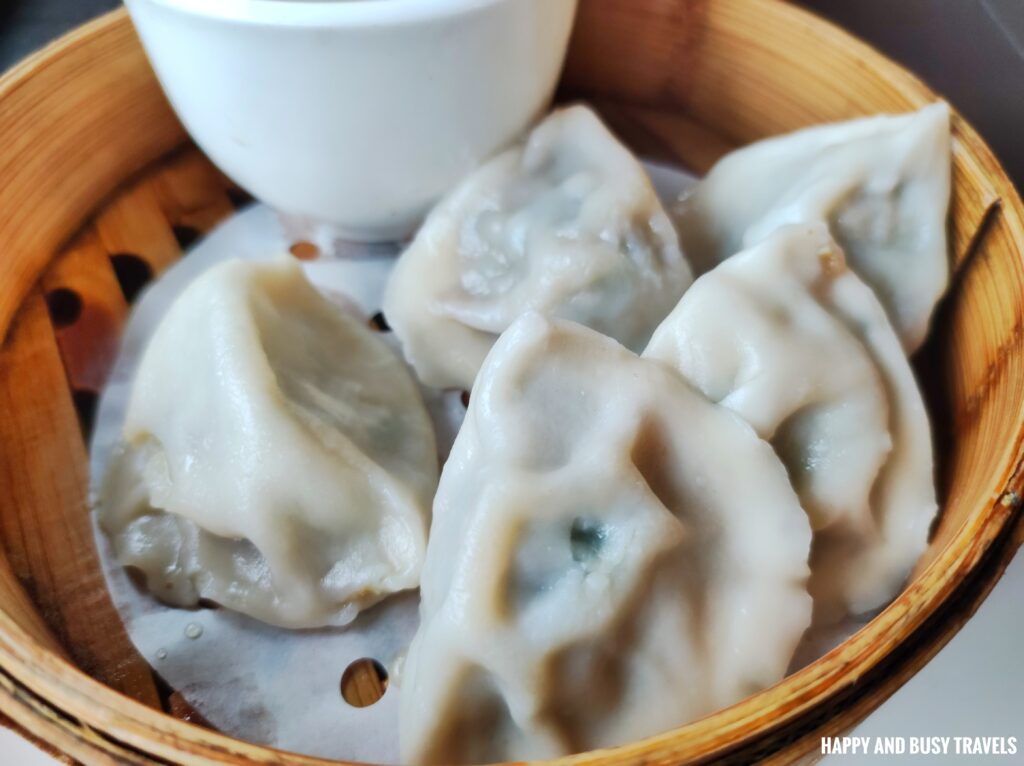 Laing
This one is for veggie lovers, the classic Filipino dish, Laing. Each serving is good for 2 persons.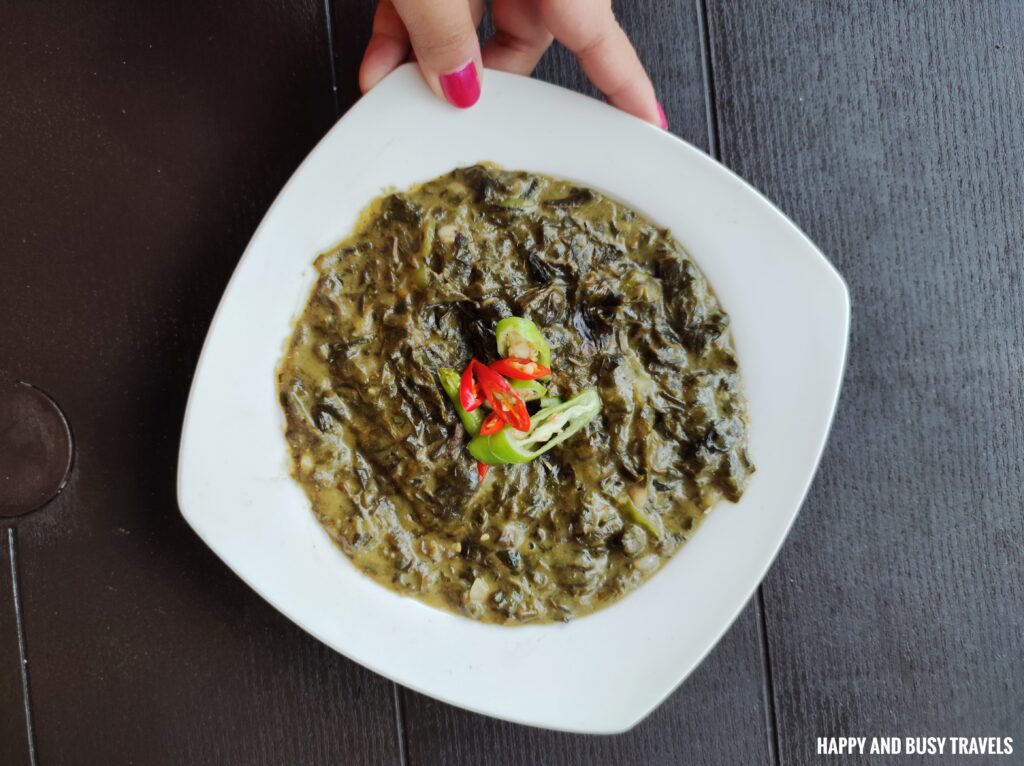 Busy ate most of this dish because I usually do not eat veggies. But I also tasted this one and I really taste the Coconut milk and I like it.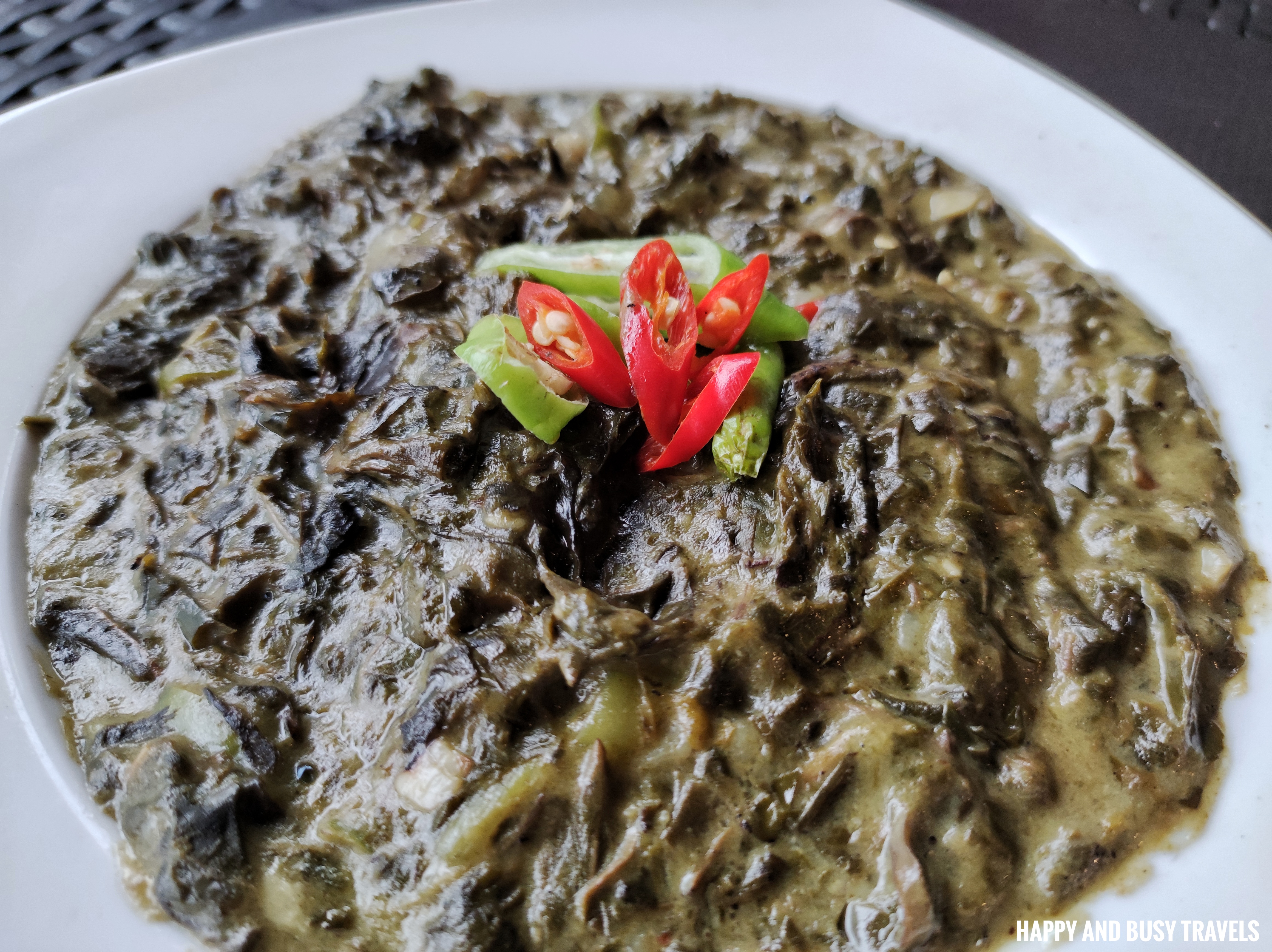 Pork BBQ
Here's the first meat from our viands, the Pork BBQ. This one is sold per stick so feel free to order a lot of sticks.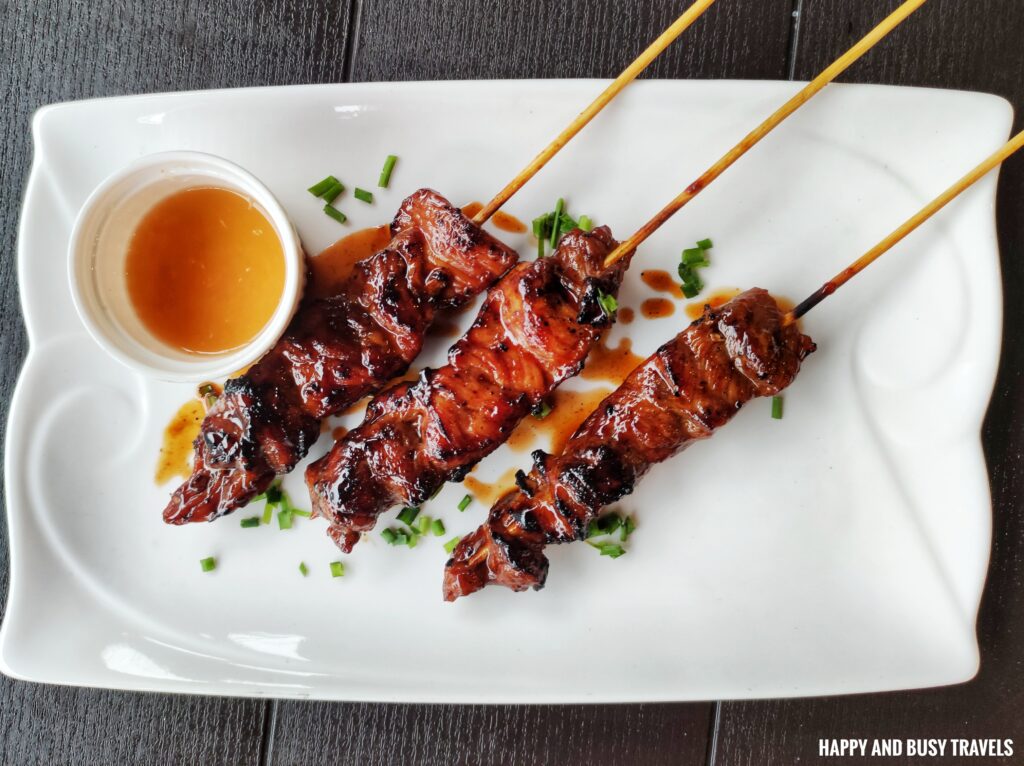 This barbecue tasted a little bit sweet which is loved by Filipinos (and us too!). We also love the dipping vinegar that comes with it.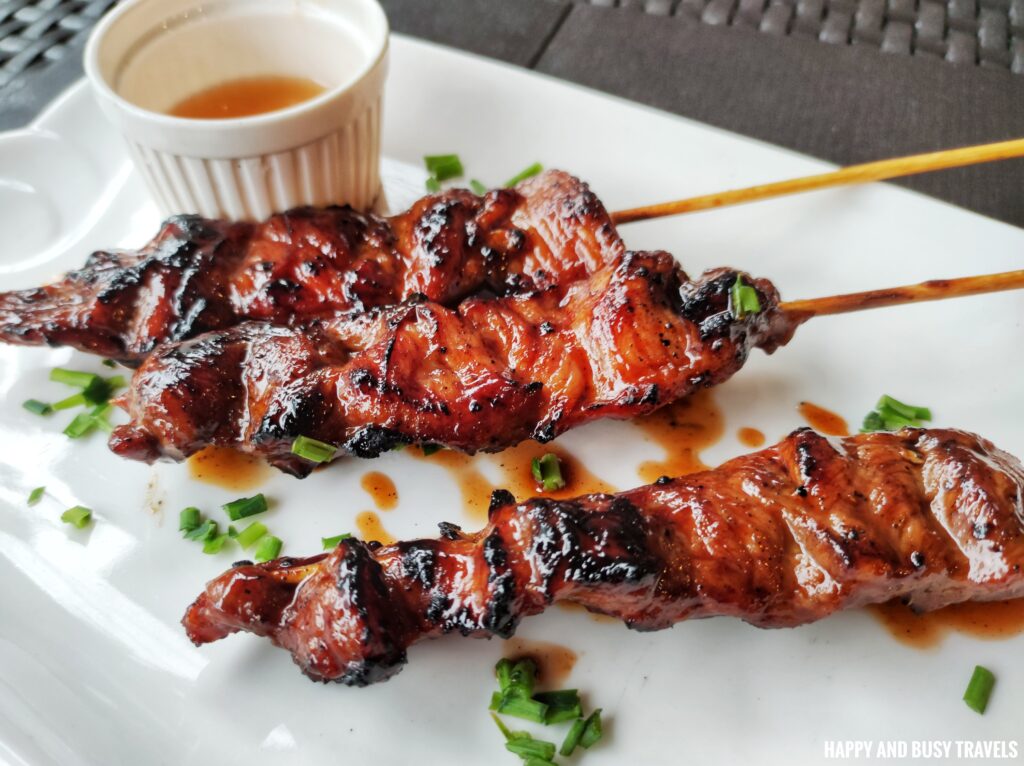 Batangas Bulalo
When we arrived at the kitchenette, it was raining hard, so this Batangas Bulalo is perfect for the weather. Each serving is good for 2 to 3 persons.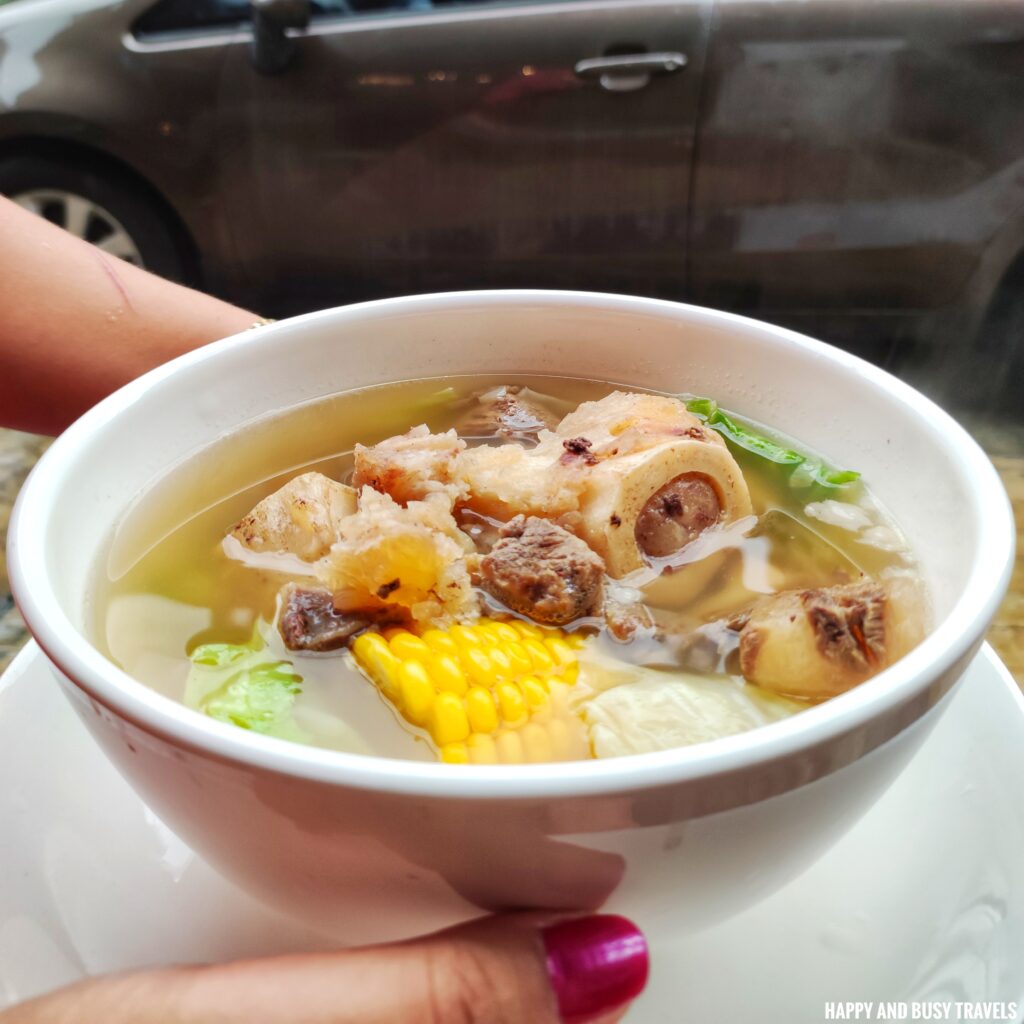 If you are in the metro and would like a Bulalo, you can buy from them instead of going to the province.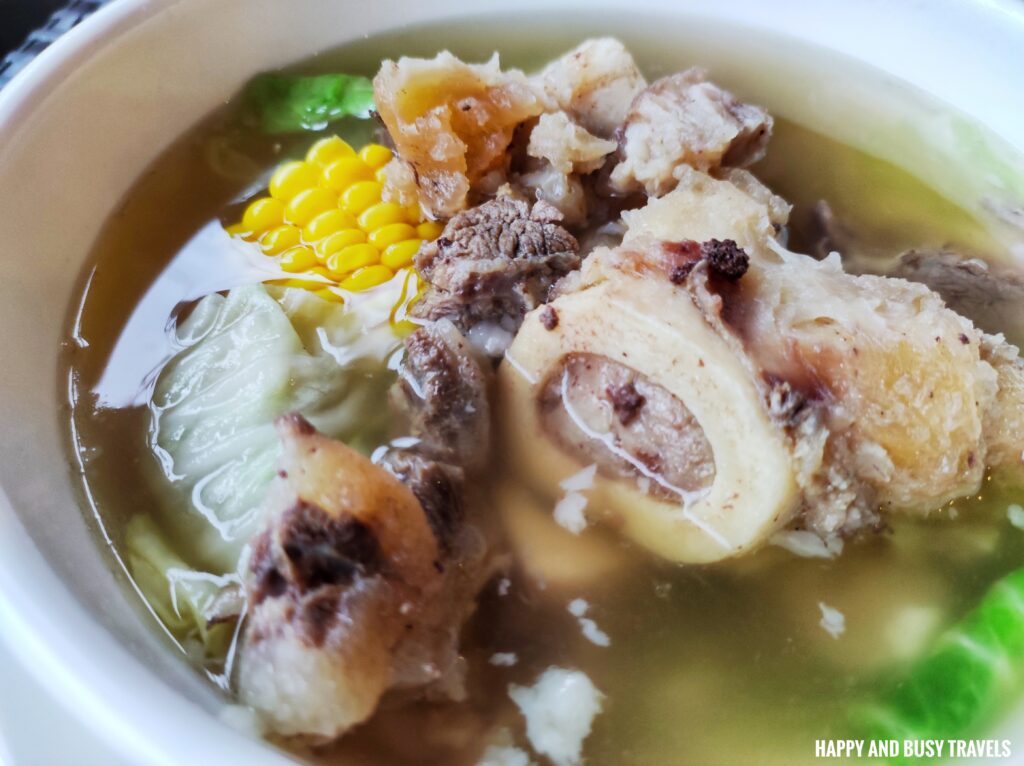 Pork Baby Back Ribs
So, here is my favorite of all of the dishes… obviously. 😂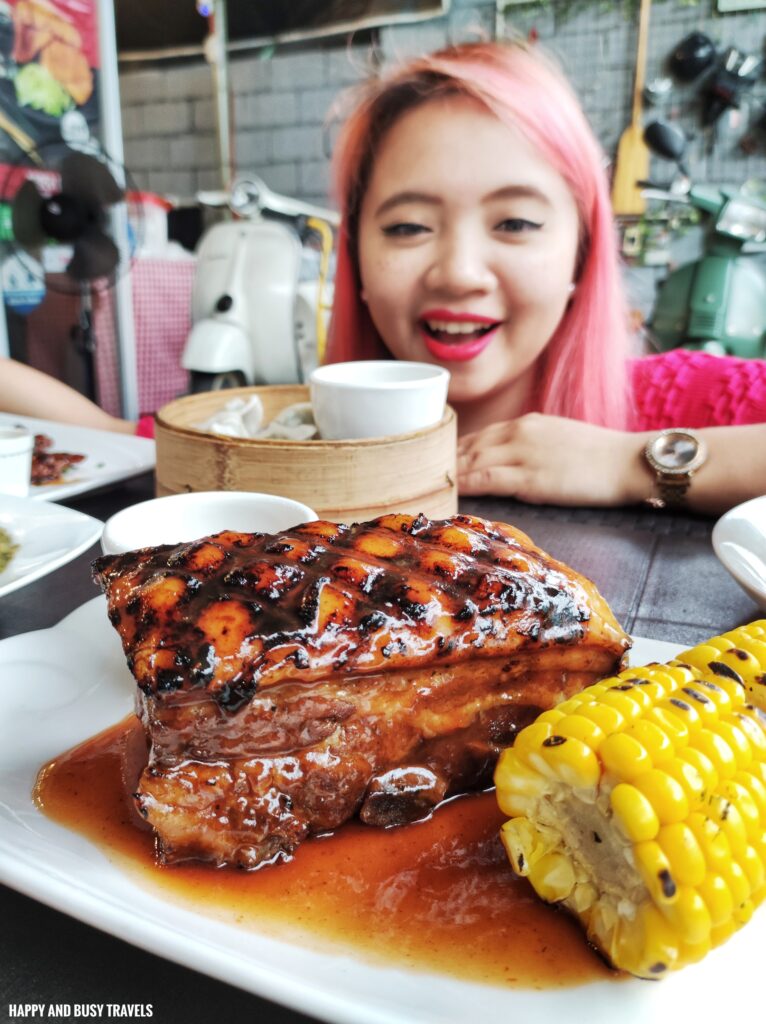 This is the Pork Baby Back ribs, half slab. Each serving is good for 1 to 2 persons.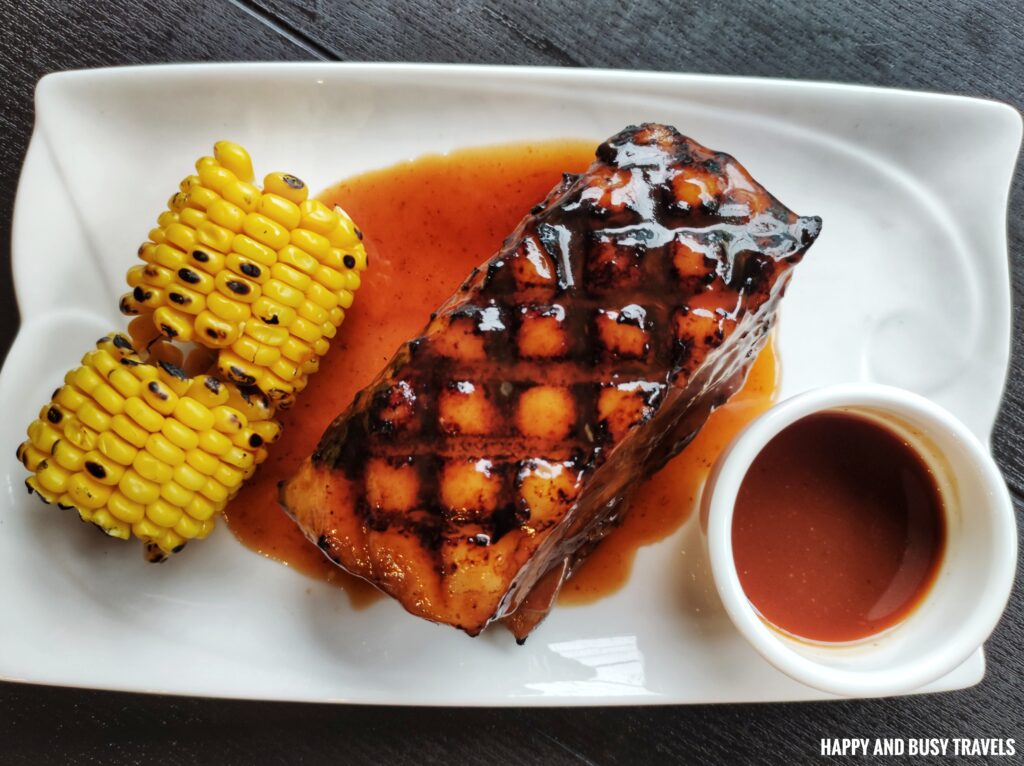 Just by looking at the picture, you will instantly know that this tastes good! The grill is on point, and it is so soft that I do not need a knife for cutting it. This is also very delicious! I can eat this everyday.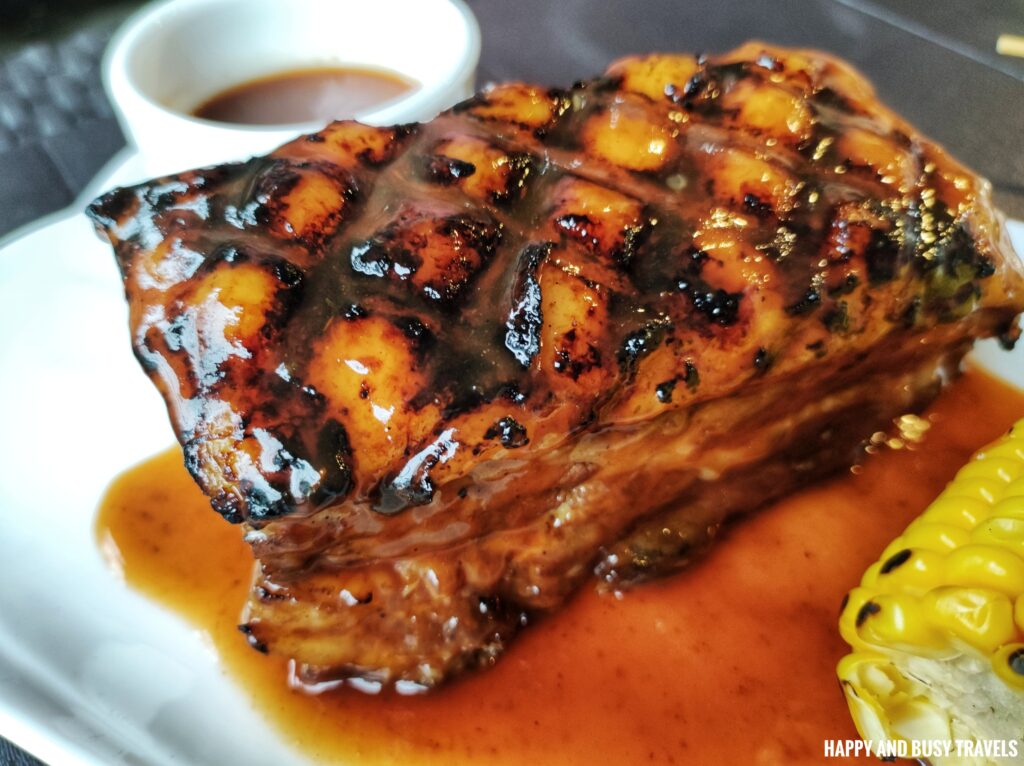 Yema Cake
To cap off our delicious lunch, we had Yema cake, which tasted good, not too sweet. Each serving is good for 1 to 2 perons.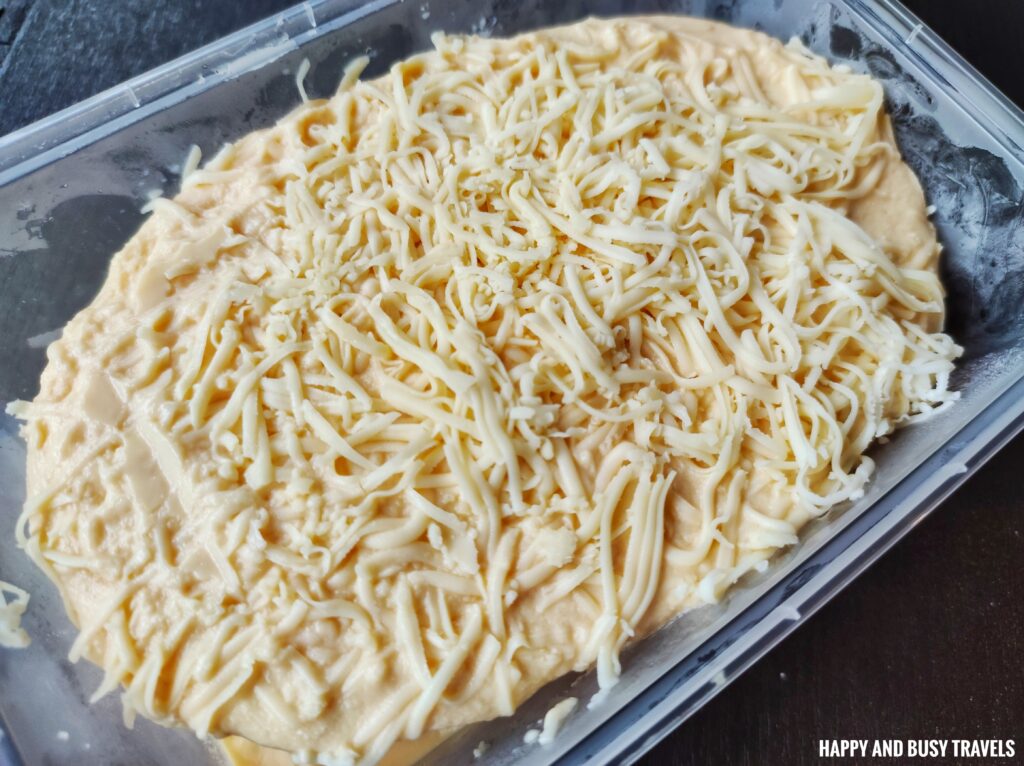 Other Items for Sale
Remember the vinegar that I mentioned earlier? They are also selling it with other condiments too.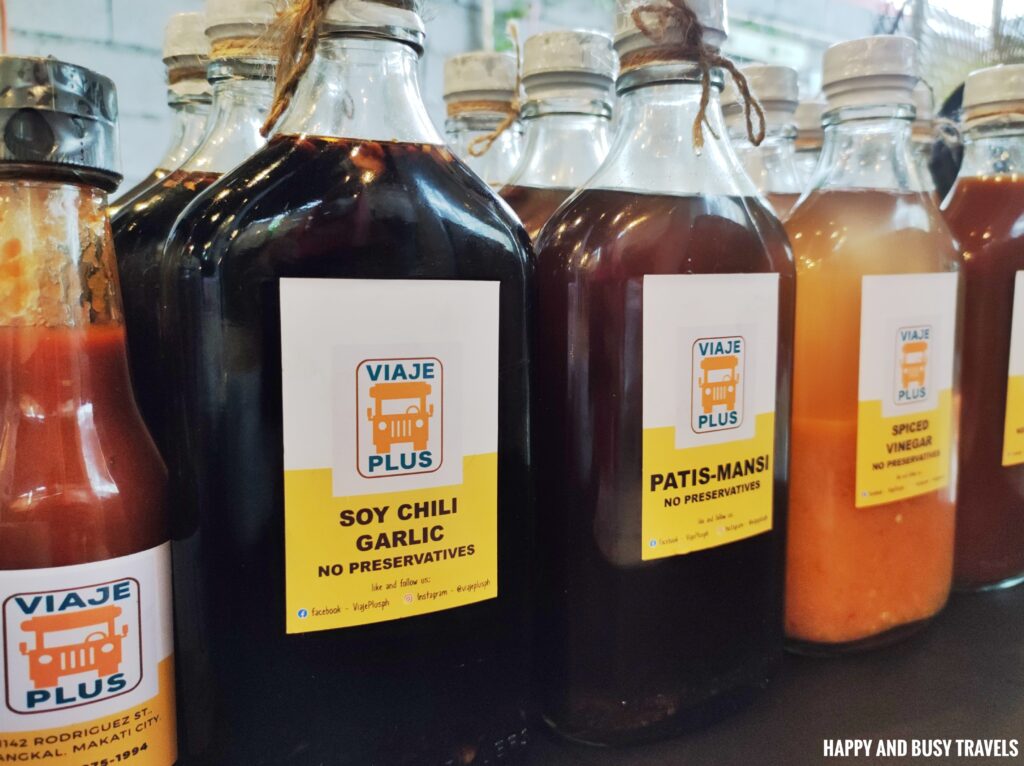 Menu of Viaje Plus PH
Main Menu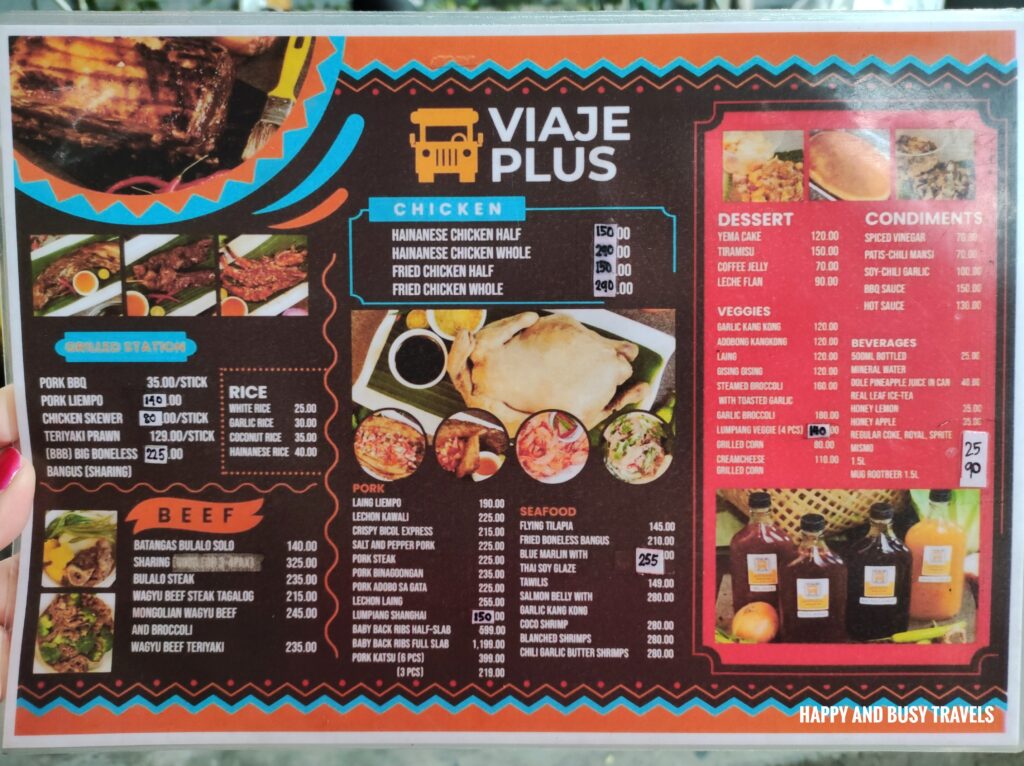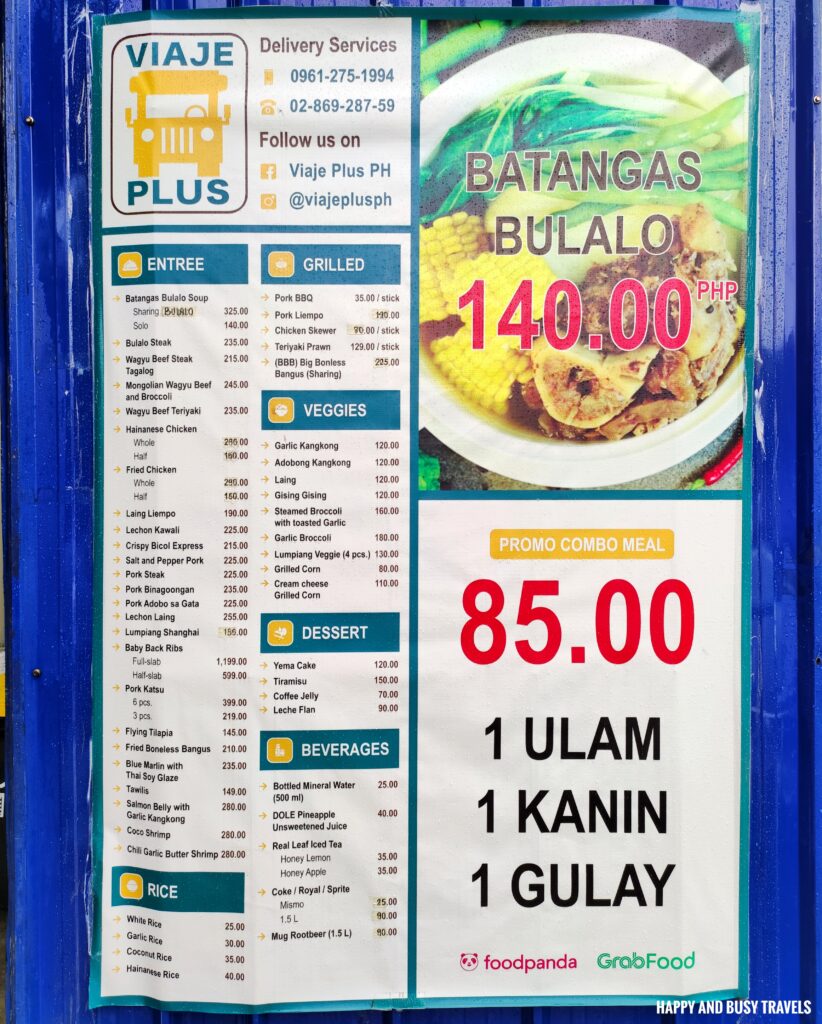 Dumplings Menu
More Pictures from our Visit
Happy and Busy's Smileys for Viaje Plus PH
Overall, Busy and I love their food. Everything is delicious.
Food
Location

Ambiance

Value for money
Service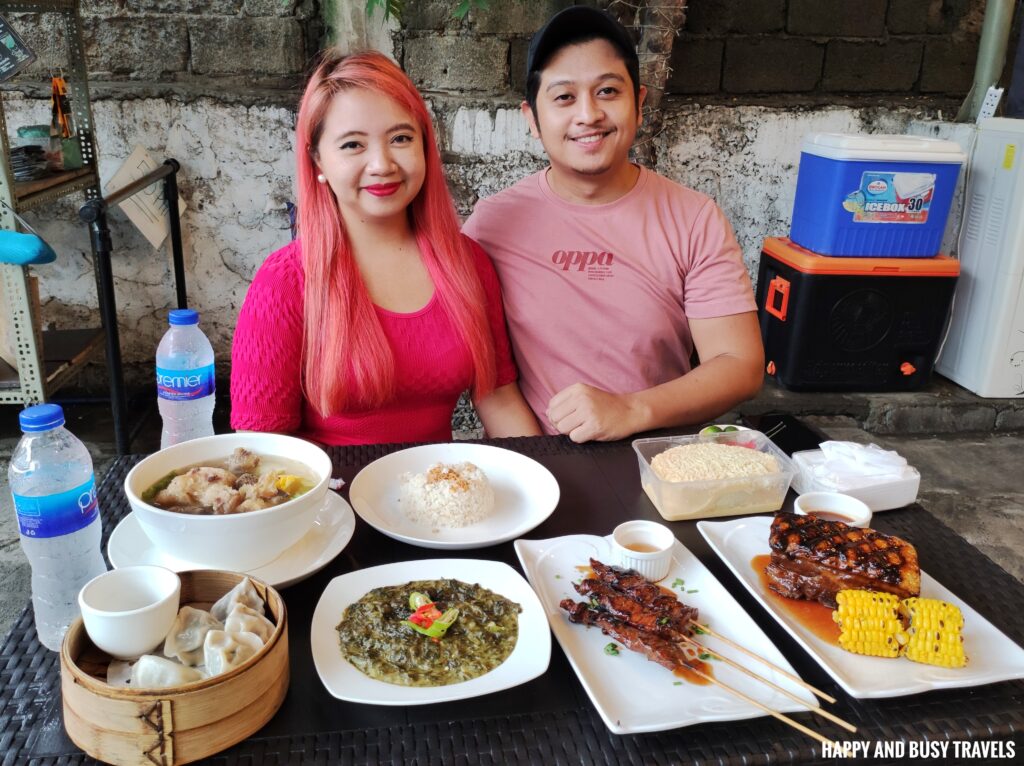 More exciting food and drinks reviews at https://happyandbusytravels.com/category/food-and-drinks/ so do not forget to check it out!
Like! Follow! Subscribe! to our social media accounts: