Tenderbites Crispy Pata
Meat products today are getting expensive, so we looked for a meat shop that sells quality and affordable products. We're lucky we saw Tenderbites Premium Meats and tried their Boneless Crispy Pata.
Important Information
Website: Tenderbites
Facebook: Tenderbites
Phone number: (+632) 8400-1817
Email address: [email protected]
Locations:
Unimart Supermarket Greenhills, San Juan City
Landmark Trinoma, Quezon City
Unimart Supermarket Capitol Commons, Pasig City
Cash&Carry Supermarket, Makati City
The Marketplace, Rockwell
The Landmark, Makati City
Makati Supermart, Alabang Town Center, Muntinlupa City
The Landmark, Nuvali, Sta. Rosa
Boneless Crispy Pata
I ordered from Tenderbites' website then I got it delivered to our office. Actually, I ordered their Boneless Crispy Pata and Tenderloin Steak, but I'll show you the Crispy Pata first.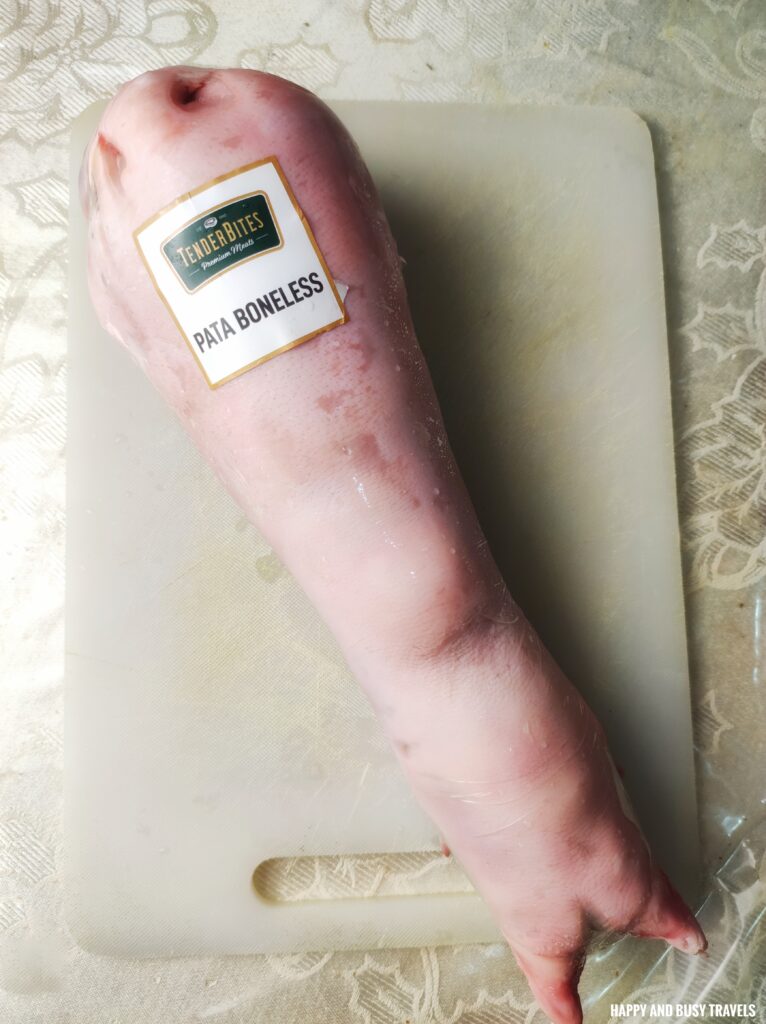 Tenderbites Crispy Pata Cooking Time!
I do not know how to cook, so I got the help of my dad. He prepared the pork leg by thawing it first because I keep it in our freezer.
Then, he placed the pig leg in boiling water with onions, garlic, salt, and pepper.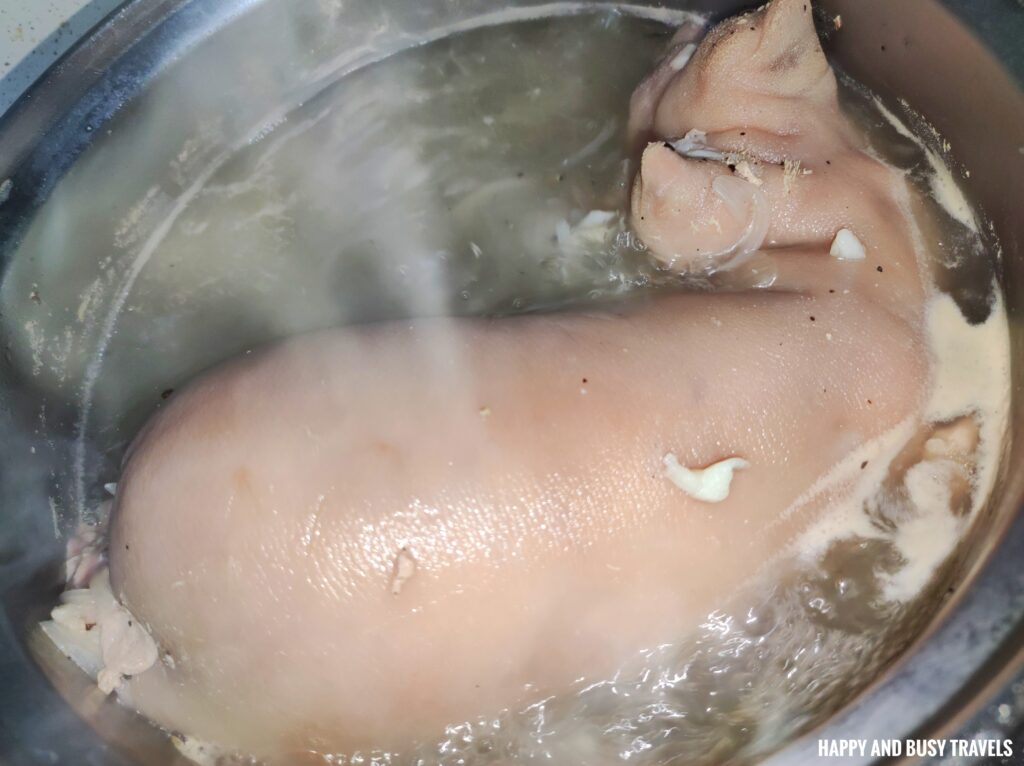 As soon as the Pork leg is boiled enough (you'll know it if it is already cooked and soft), we placed it in a drainer and let the excess water drain out. Then, frying started!
It may not look pretty here, but I can tell you the smell is delightful! Ohhhh!!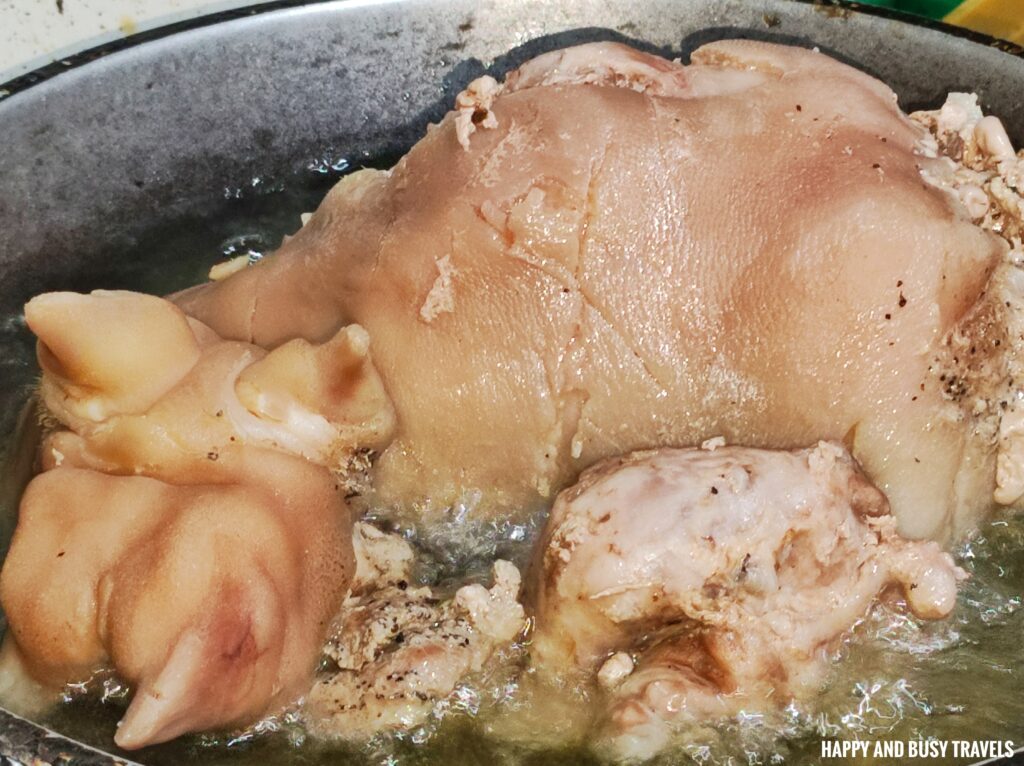 Finally, here is the cooked Boneless Crispy Pata! It is dreamy!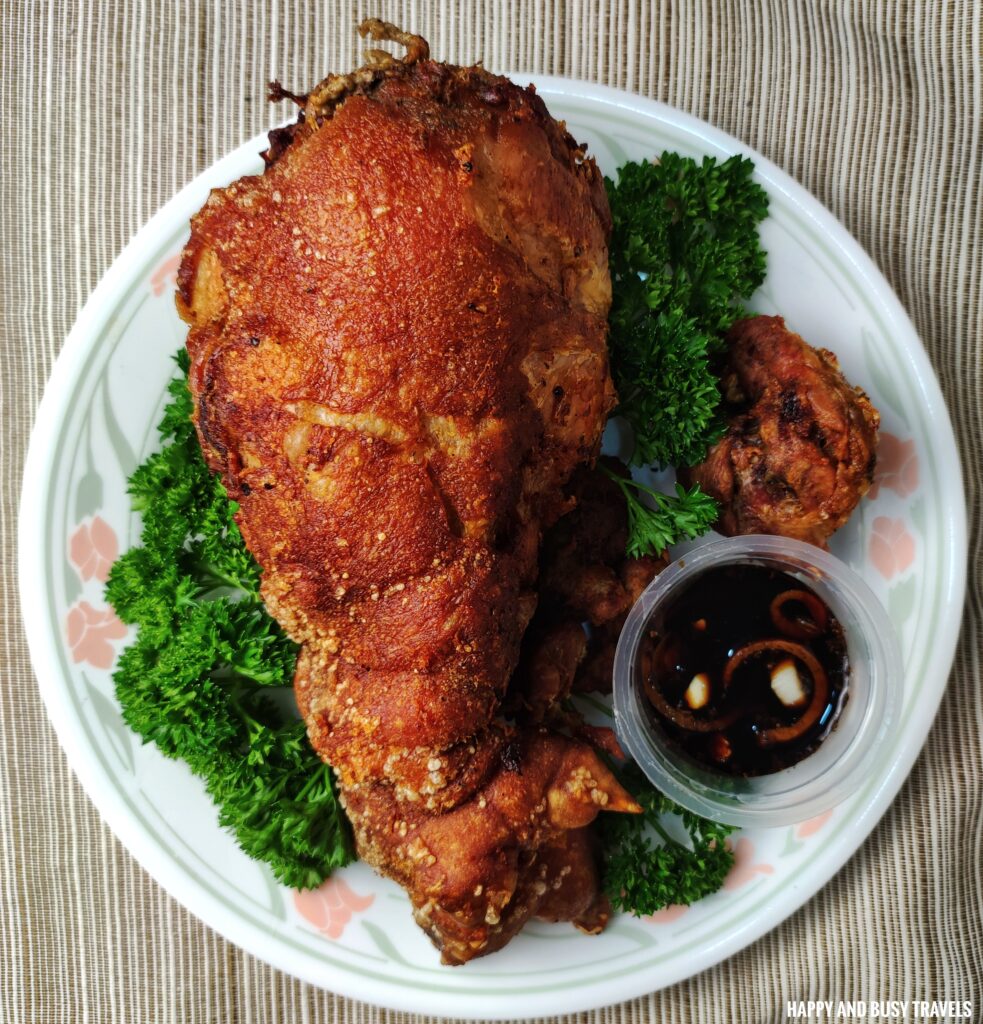 Here is the side view of the Boneless Crispy Pata.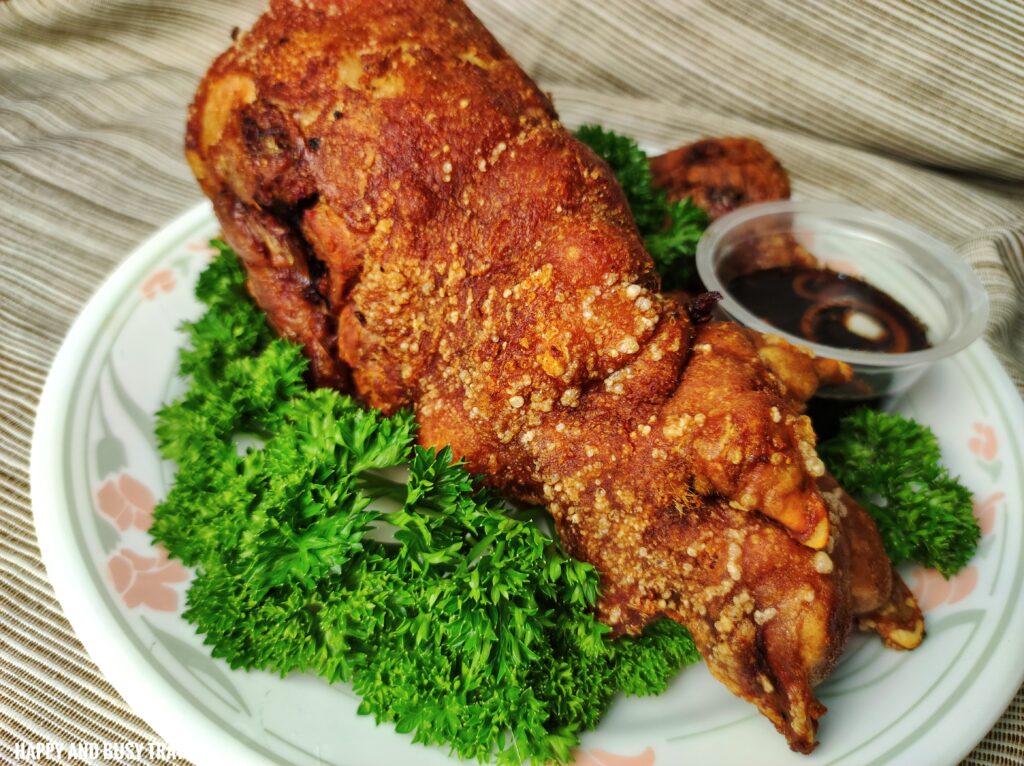 Then, here is a closer look… I can't wait to try it out! It looks so crispy!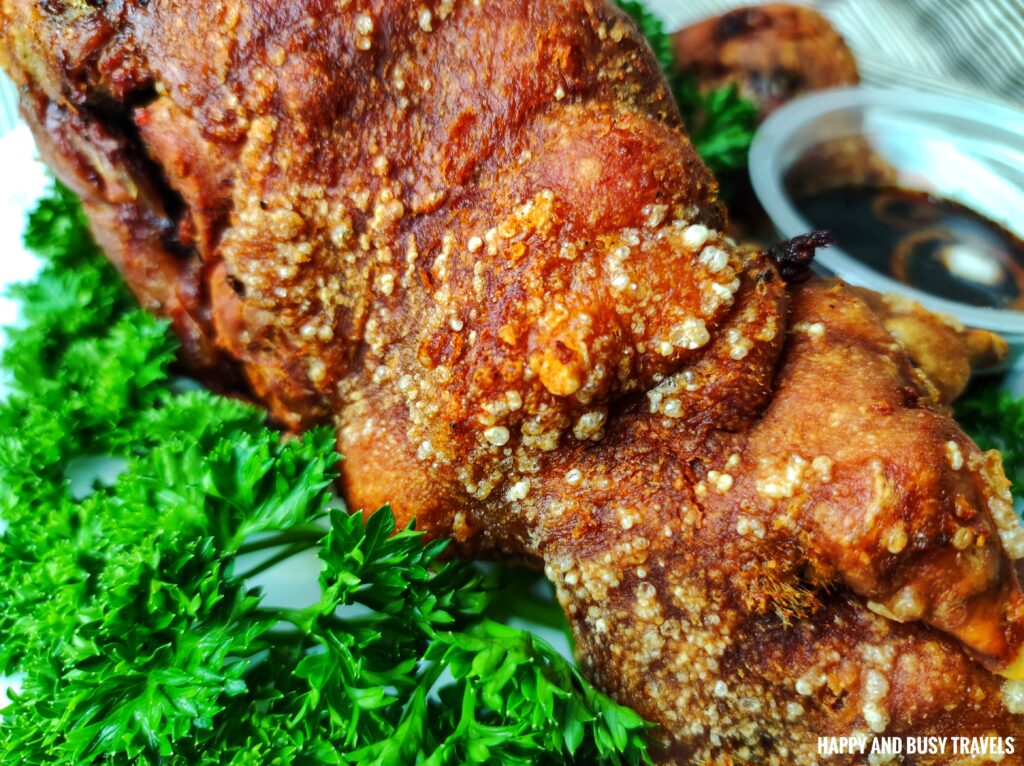 As soon as it was cooked, I tried to cut it, it was tender and has a crispy skin, plus it is delicious!
Price
As of this writing, a kilo of this Boneless Pata is Php 599. So, the whole Pata costs Php 995.
If your items are more than Php 2,000 you can avail of their delivery for free.
How to Order from Tenderbites?
1. Order through their website.
2. Message and order through their Facebook account.
3. Go to the nearest branch.
Happy and Busy's Smileys for Tenderbites Boneless Crispy Pata
Overall, buying meat from Tenderbites, especially this Boneless Pata is highly recommendable.  You really know if meat has good quality when it can be easily cooked, soft, and doesn't have any weird odor upon eating.
Quality
Value for money
Service
Ordering is easy and fast, then the delivery is also on point.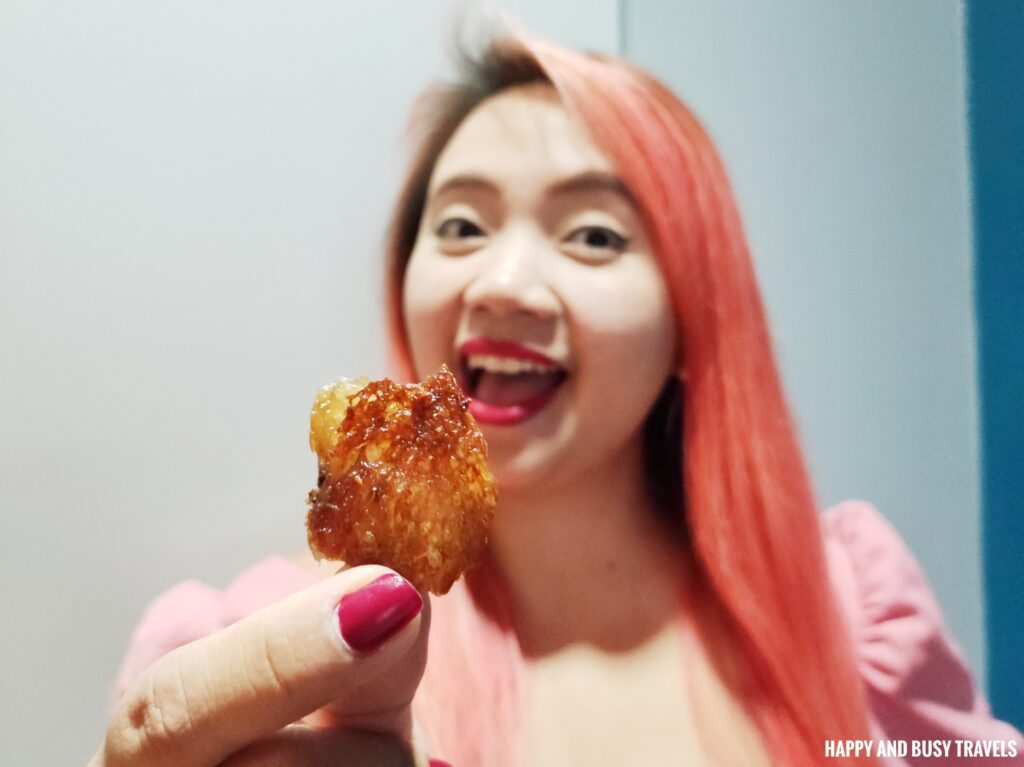 More exciting food and drinks reviews are at https://happyandbusytravels.com/category/food-and-drinks/ so do not forget to check it out!
Like! Follow! Subscribe! to our social media accounts: