2GO Travel to Boracay, the Batangas-Caticlan Route
Did you know that you can ride a boat to Boracay? Yes! Instead of taking an airplane ride, you can book a ride from 2GO Travel. We experienced this during the sudden holiday announcement and wanted to go somewhere far from our place. So, here is our experience riding 2GO Travel to Boracay and vice versa.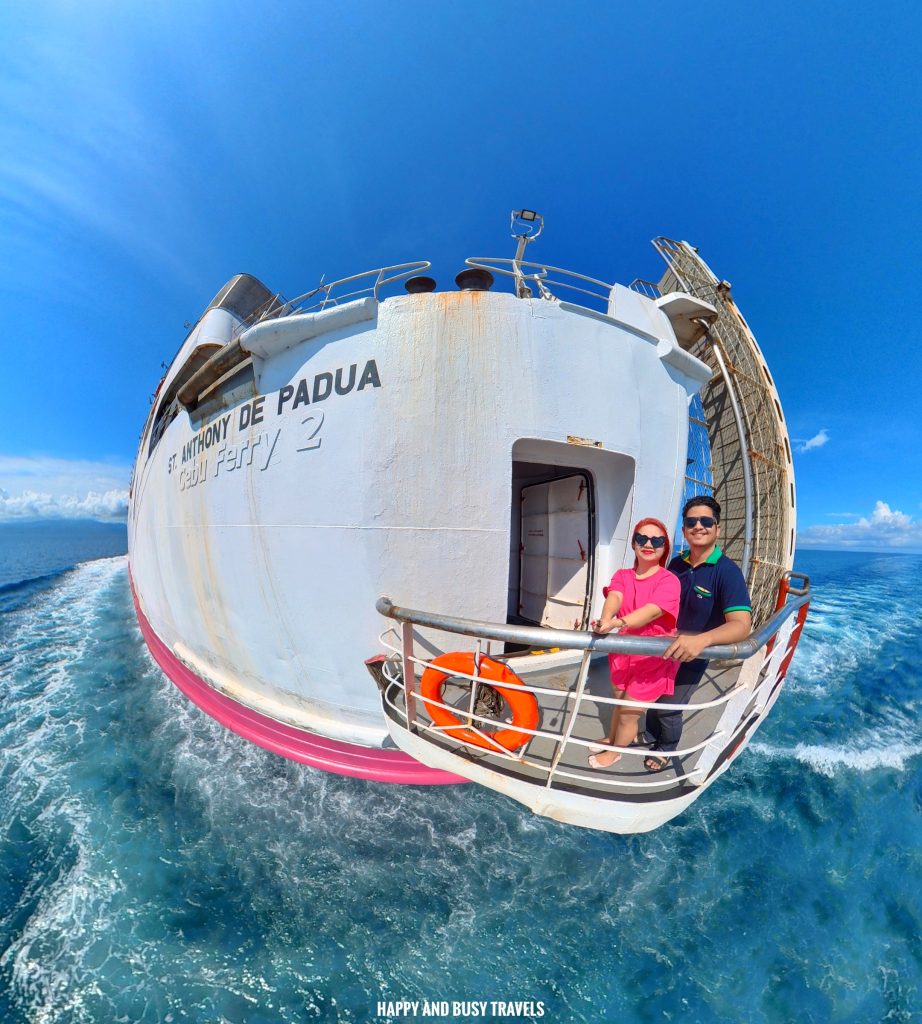 Important Information – 2GO Travel to Boracay
Website: https://travel.2go.com.ph/
Contact Number: +63 2 8528 7000
Where to buy tickets? From the app, website, or ticket outlets near ports.
Facebook: 2GO Travel
Batangas to Caticlan – 2GO Travel to Boracay
Here is our experience during our trip going to Boracay from Batangas Port. Our vessel for this trip is St. Anthony de Padua (SAP) which is one of the small ships of 2Go Travel.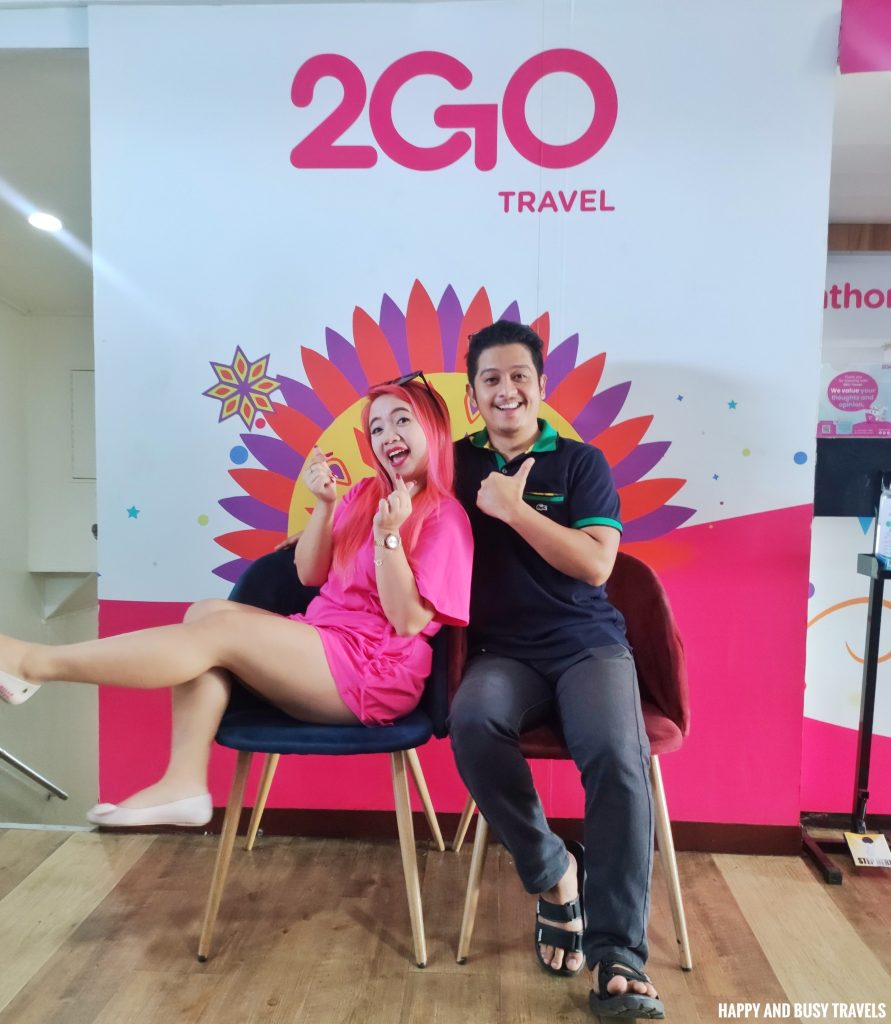 Boarding
Our journey to Boracay started at the Batangas Port at 8:30 PM when the boarding is announced. We fall in line as soon as the announcement is made to board the ship, there are a lot of passengers because it was a Thursday and the next day is announced as a holiday. So, I think we were out of the boarding gates and near the ship around 9:30 PM.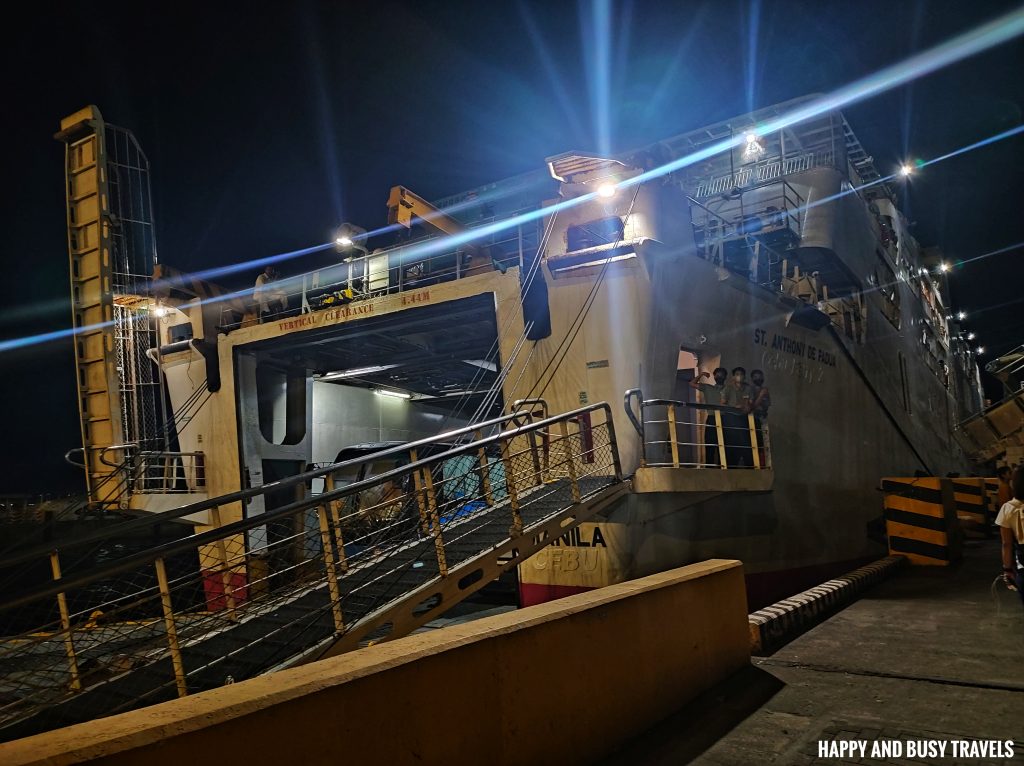 Per batch, we were told to leave our things on the ground, so the bomb-sniffing dogs can check it out.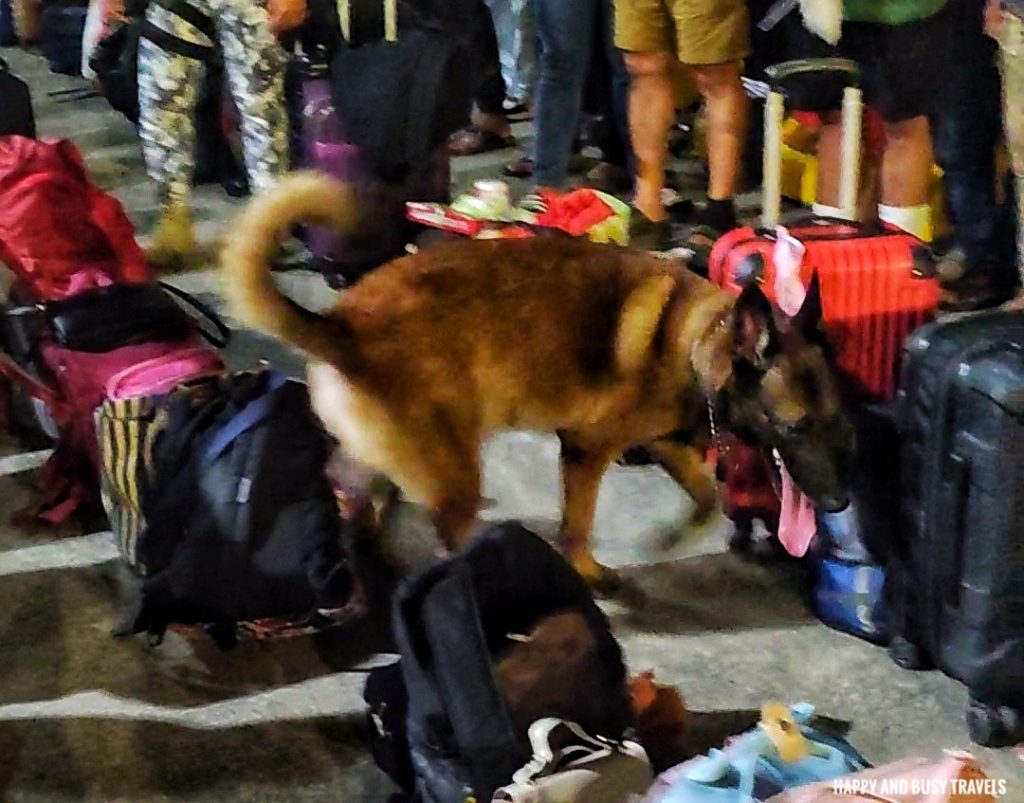 Sorry for the blurred picture, the dog is checking everything so fast, I can't keep up! Haha
Tourist Class of SAP
As soon as we boarded, we settled down in our beds in the tourist class section of the boat.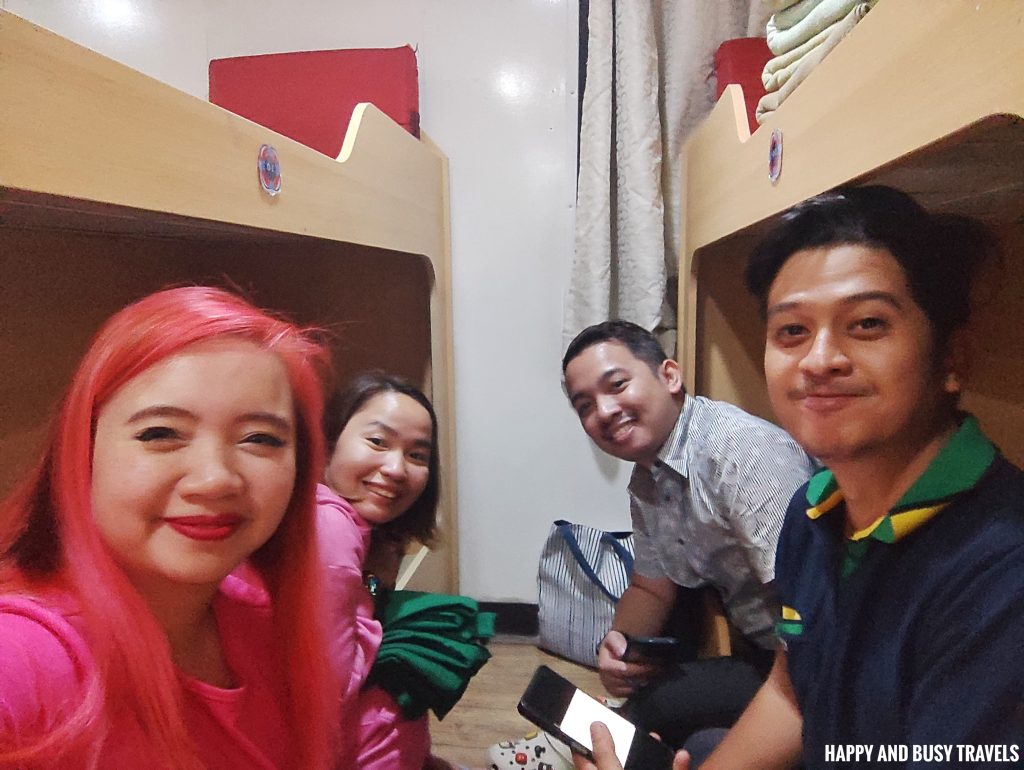 This is an air-conditioned public area with lots of double-deck beds which were designed like this so guests can have a little bit of privacy. We were hoping to upgrade so we can experience the private rooms, but all of the private rooms were occupied already. So, we highly suggest that you book your target upgrade immediately as soon as you buy your tickets.
We were in the tourist class section, so our comfort rooms are also from the public area.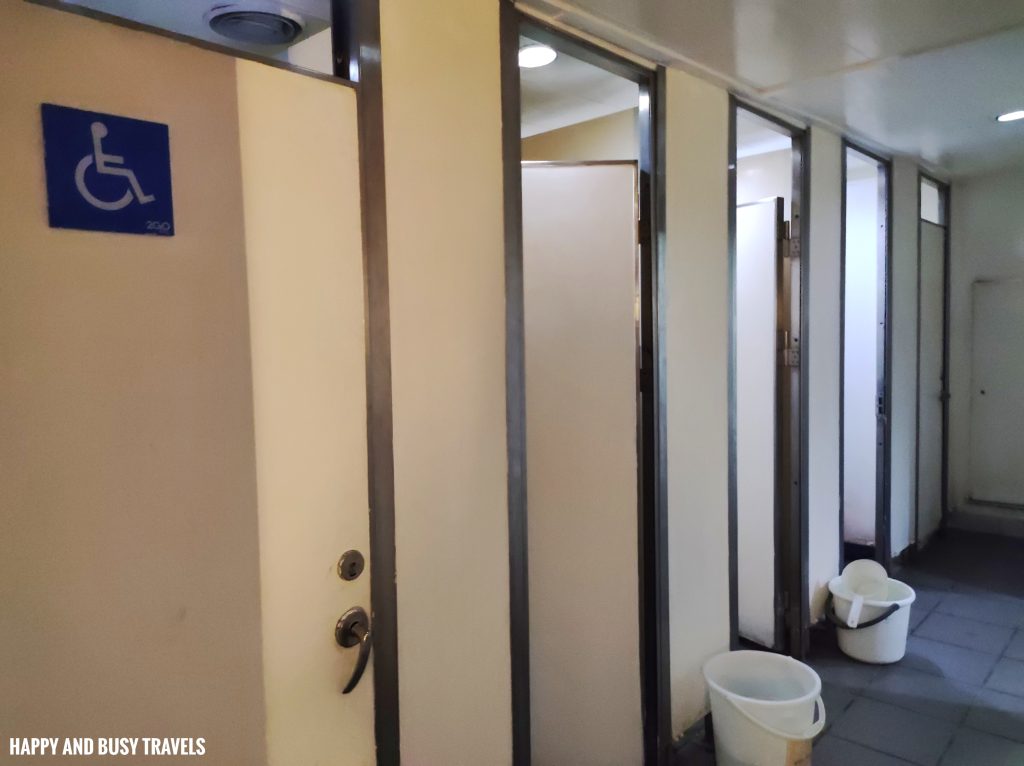 There are sinks, toilet bowls, and shower rooms so everybody can still take a shower if needed.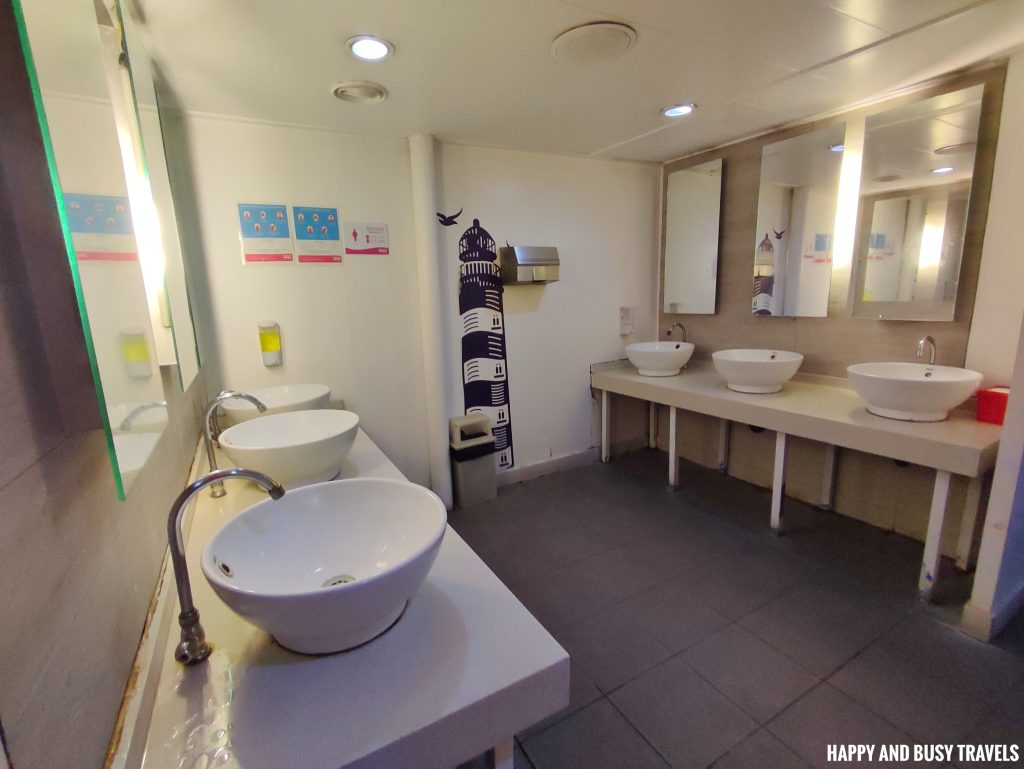 Facilities of St. Anthony de Padua
Charging Stations
Public Charging stations are available if you are from the economy or tourist class section.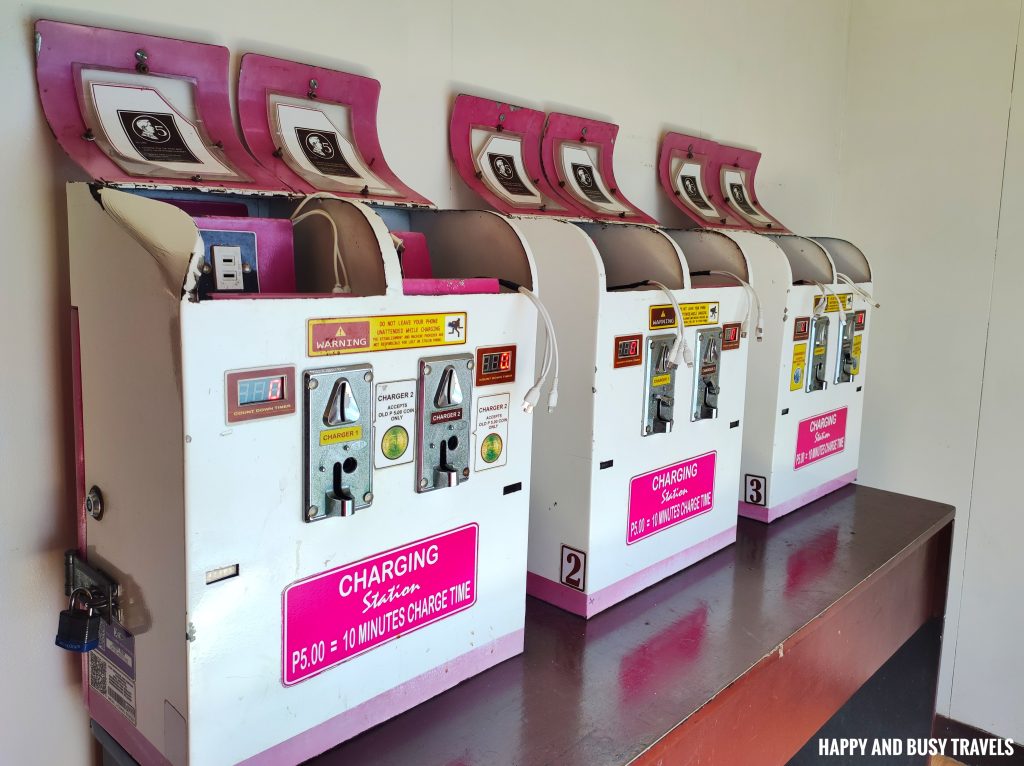 Front Desk
If any assistance is needed, the front desk is available and the staff can help you.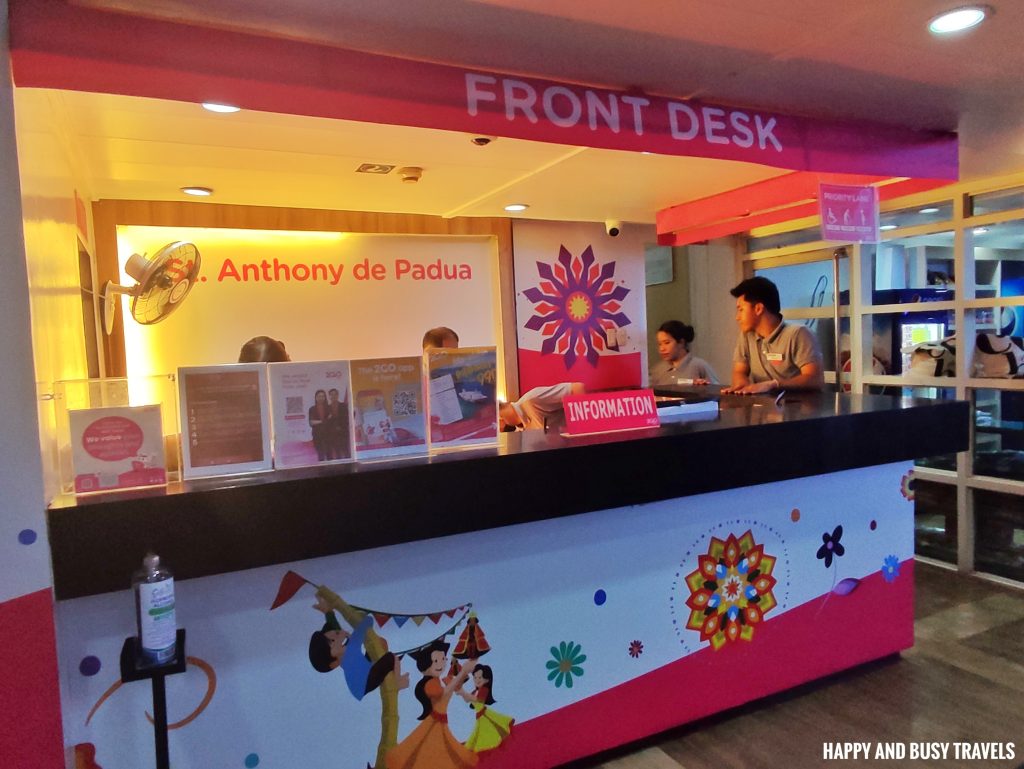 Cafe Bar and Quikmart
If you need to buy any items, there is a convenience store near the front desk.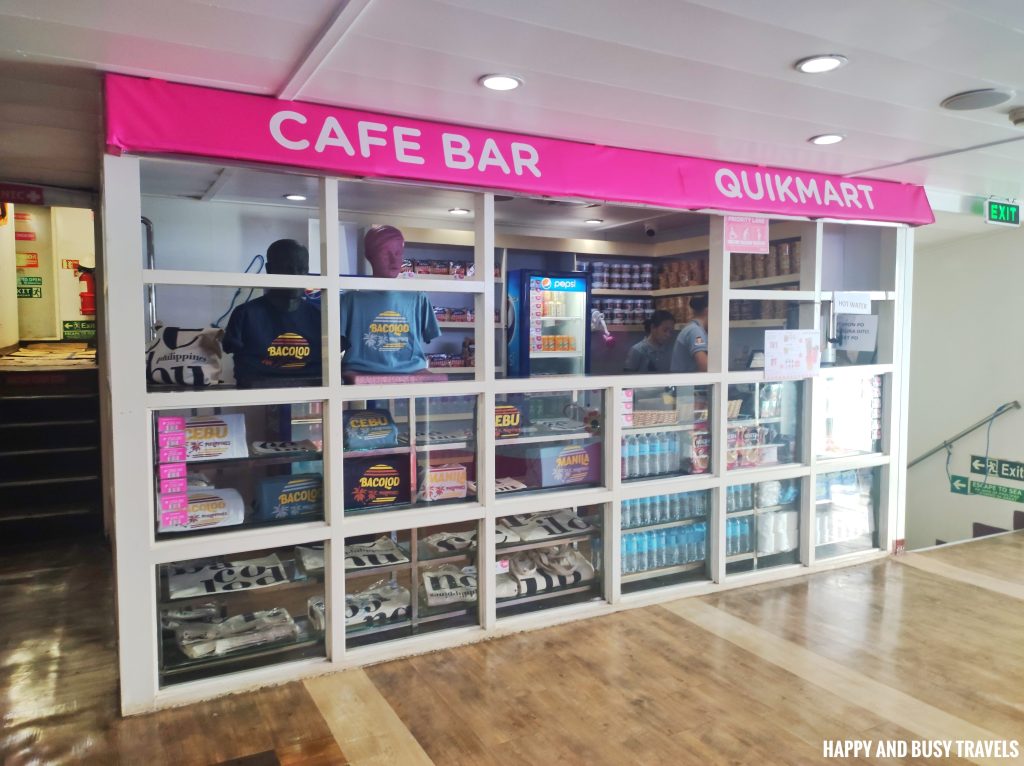 Chapel and Clinic
There is a clinic if any medical attention is needed, and a chapel so you can pray while on the journey.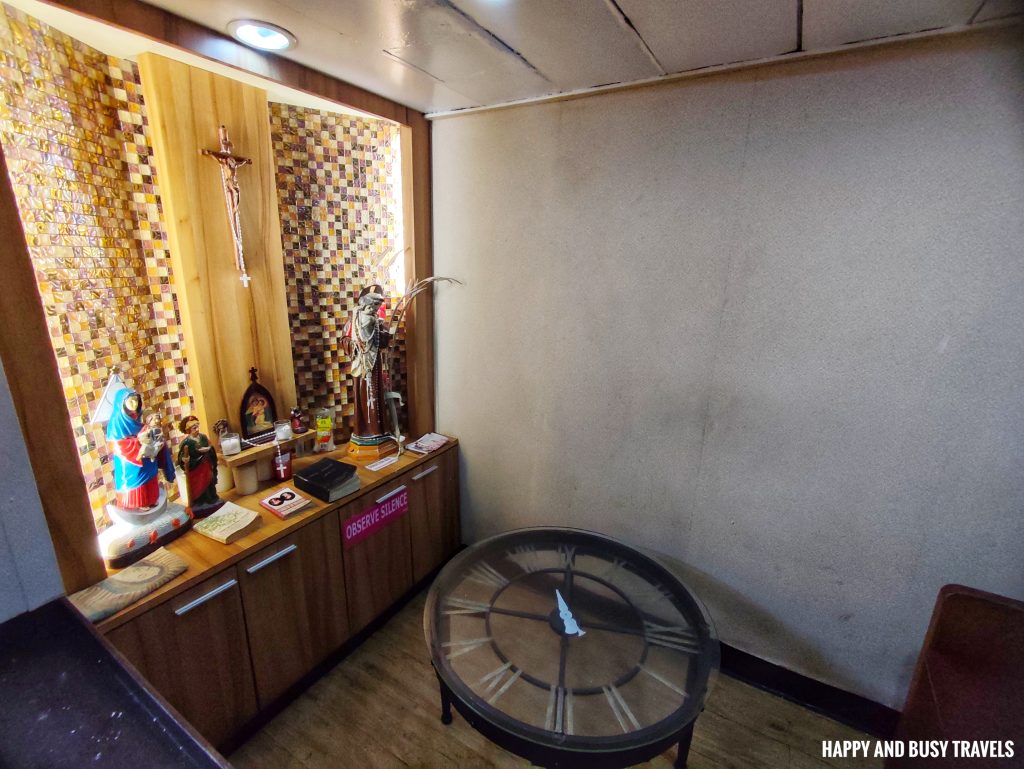 Horizon Cafe
This is one of our favorite features of the ship because this is where we eat, the Horizon Cafe.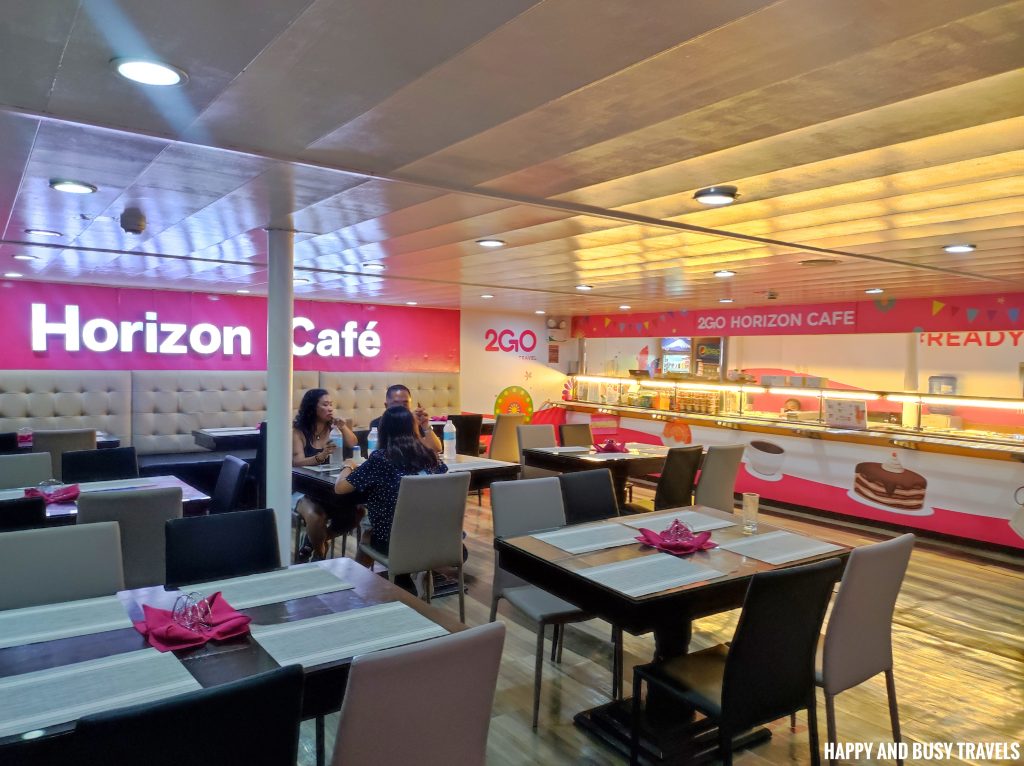 Our departure is at 9 PM, so the only included meal during our trip is breakfast. Good thing they also serve dinner so we can buy some because we were really starving.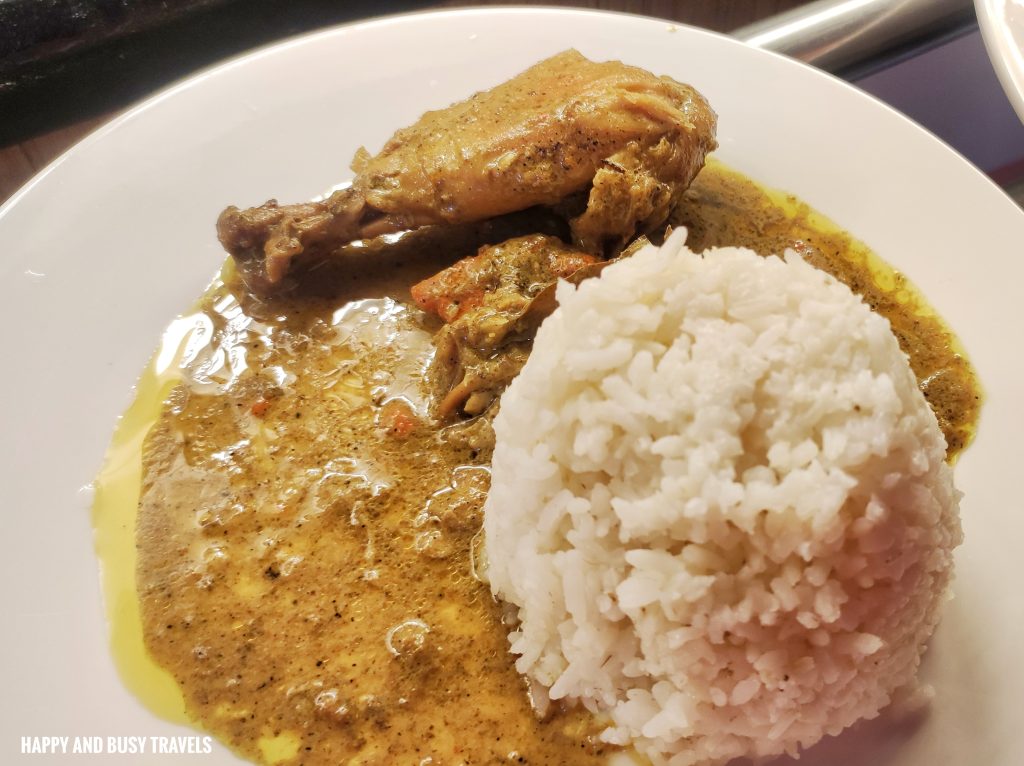 Here is our breakfast the next morning, we had tuna, egg, and meat loaf.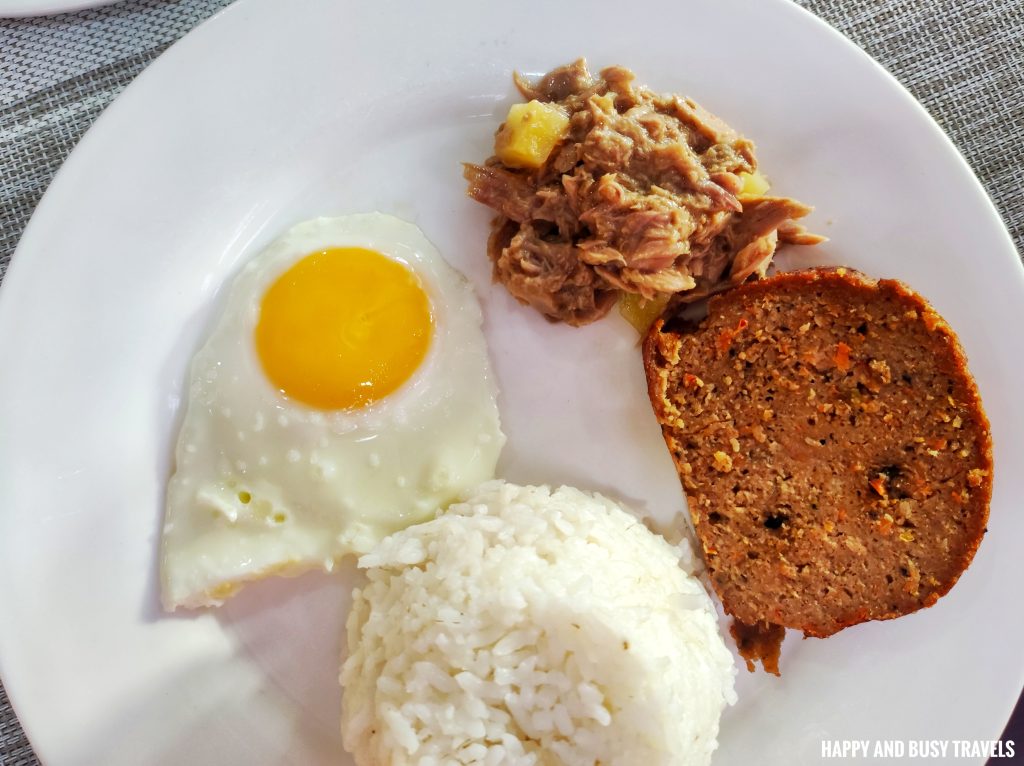 Sea Breeze 
The sea breeze is a cafeteria that is located at the al fresco area of the ship.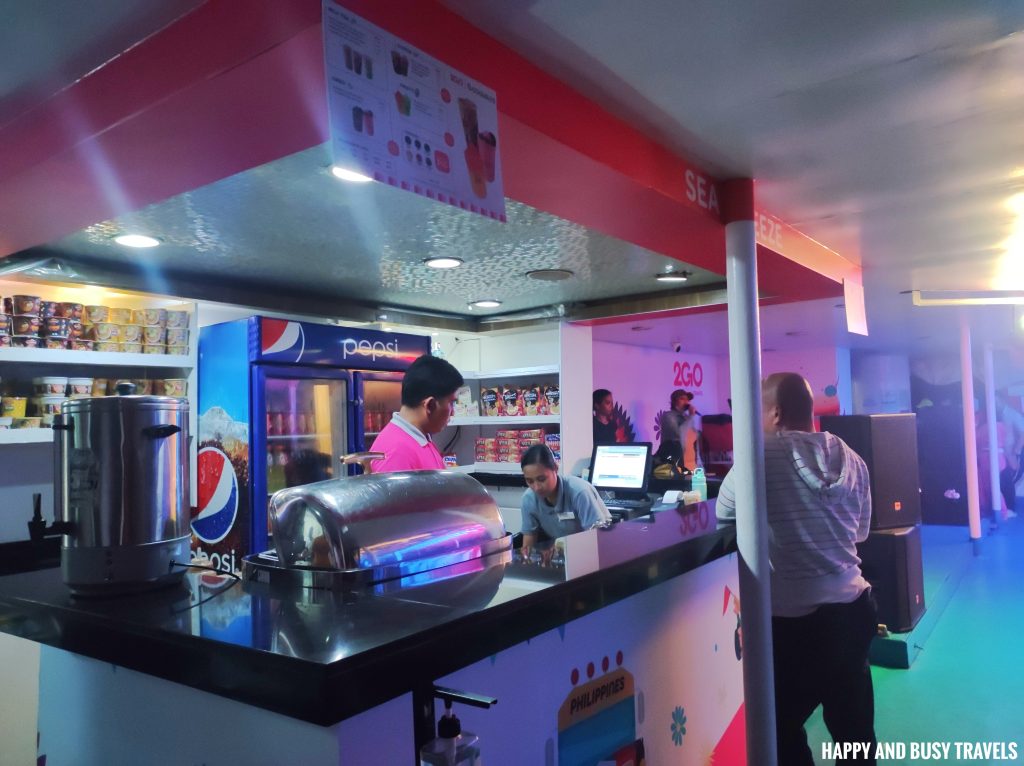 There are live bands during the night, so guests can enjoy this one too.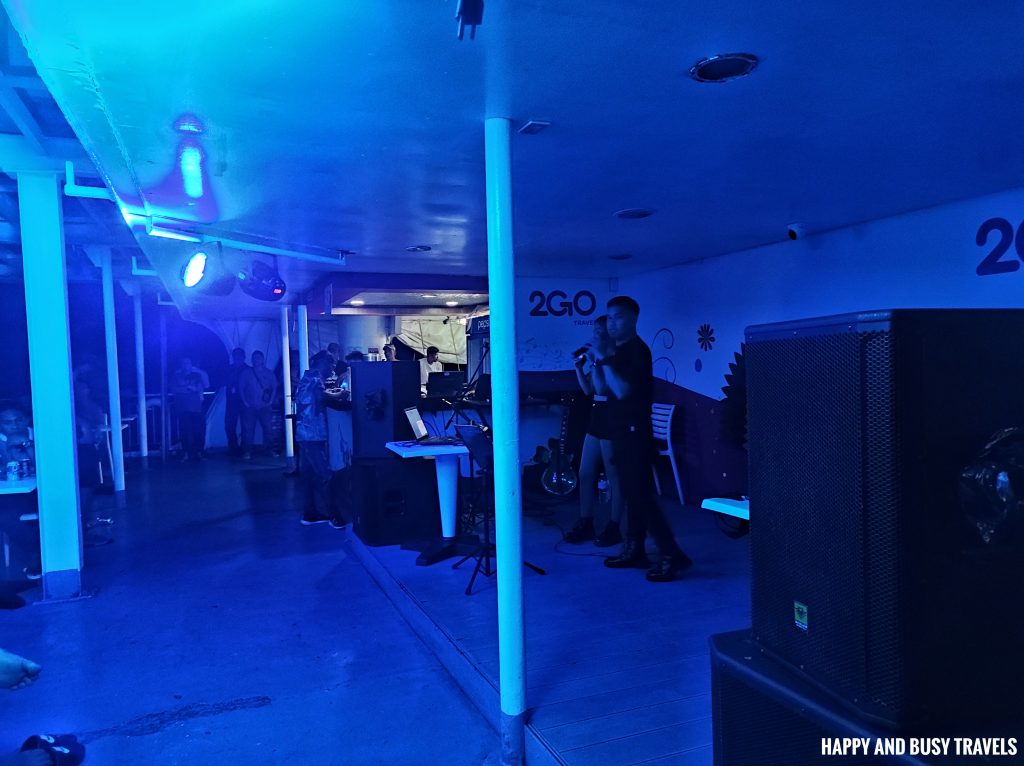 End of the Journey
We watched the sunrise as we get near Caticlan Island. We were supposed to arrive at 9 AM as mentioned in the ticket, but we arrive at 11 AM.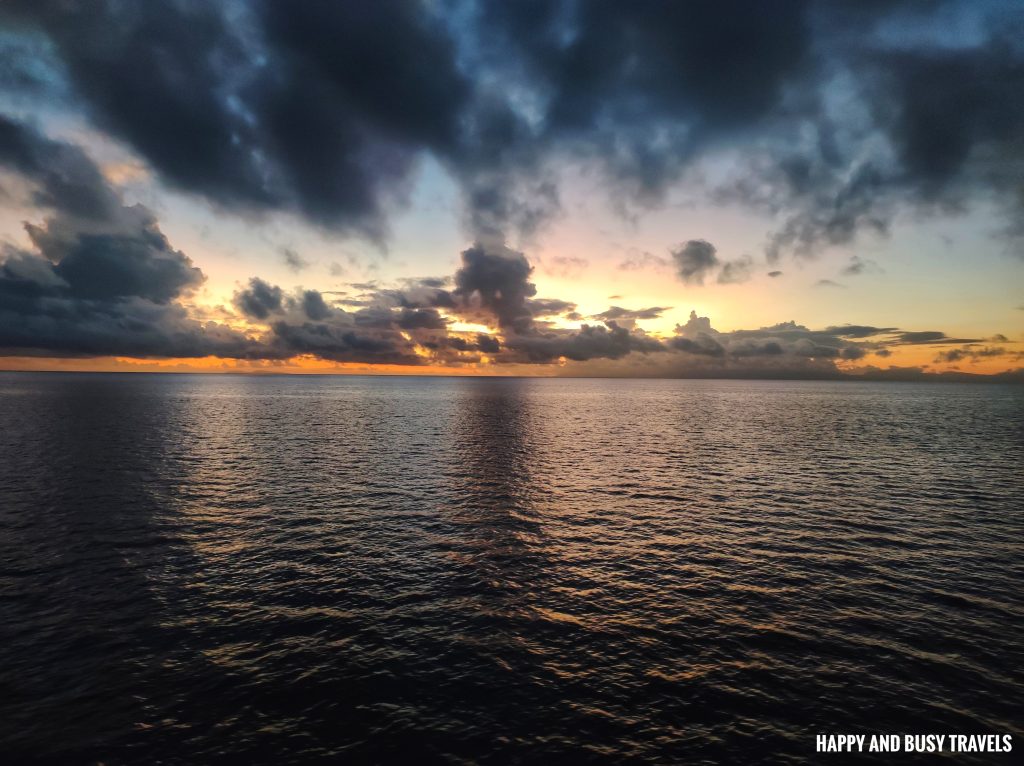 Overall our first trip with 2Go Travel is nice. We were very excited because it is our first time riding a ship.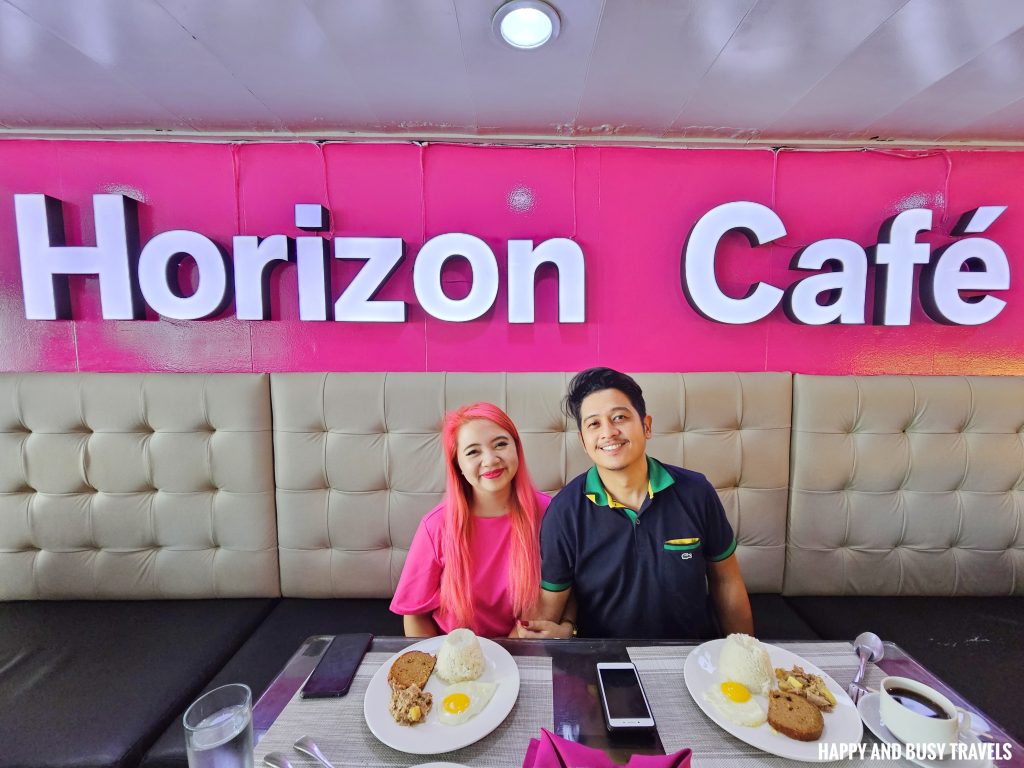 Caticlan to Batangas – 2GO Trip to Boracay
It's time to go home from a quick but enjoyable vacation in Boracay. This time our vessel is St. Ignatius of Loyola (SIL). On this trip, there are two stopovers, the first is in Odiongan, Romblon, and the other is in Batangas Port.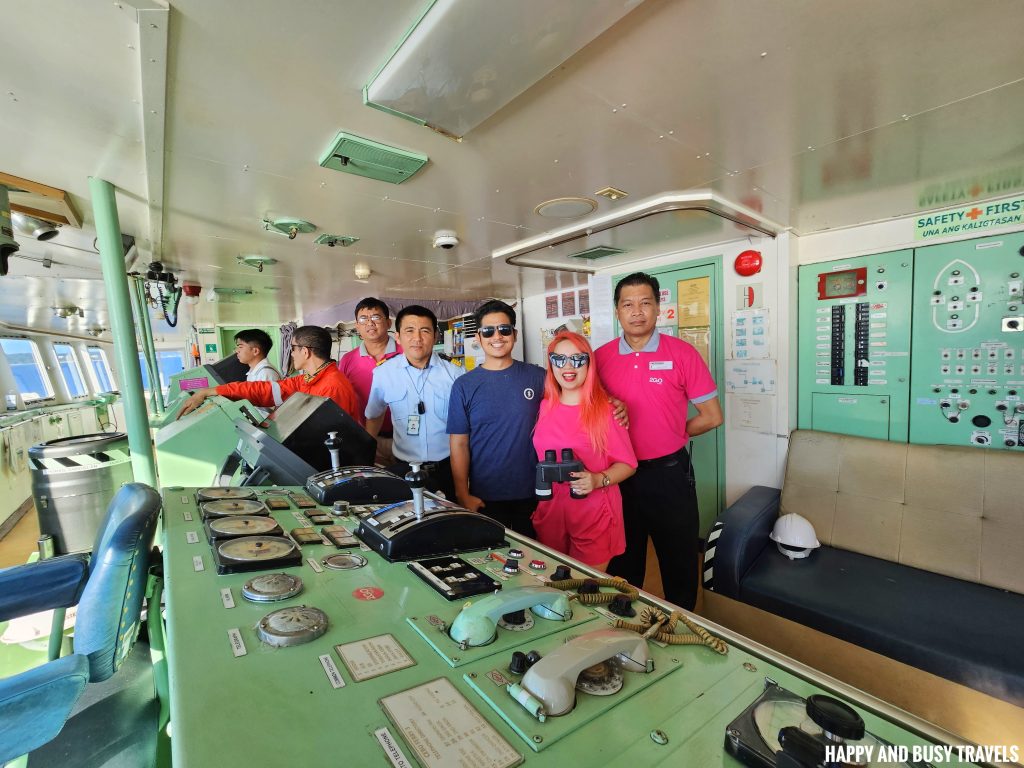 Boarding
After passing through the boarding gates, we were asked to place our bags down again so the bomb-sniffing dog can check it out. Then, we went straight to the ship. We were excited because this is a larger ship than SAP.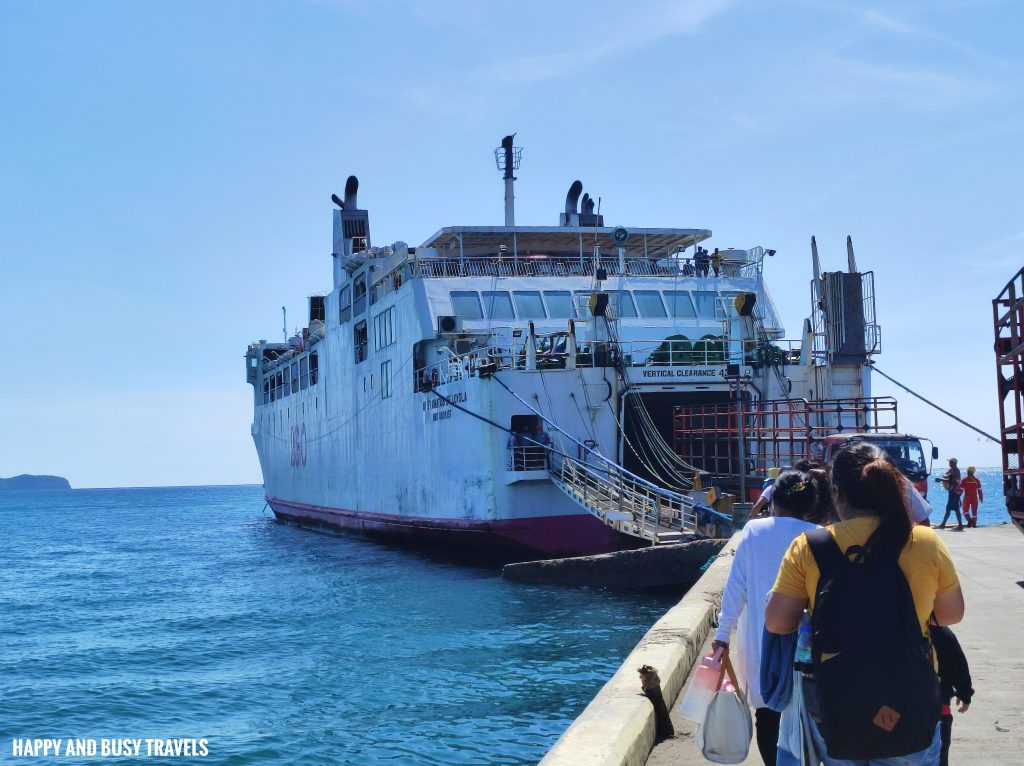 Cabin Room for 4
Also, this time we had a chance to upgrade to the Cabin room for 4. This is a better room because this is private for 4 people, and has its own amenities.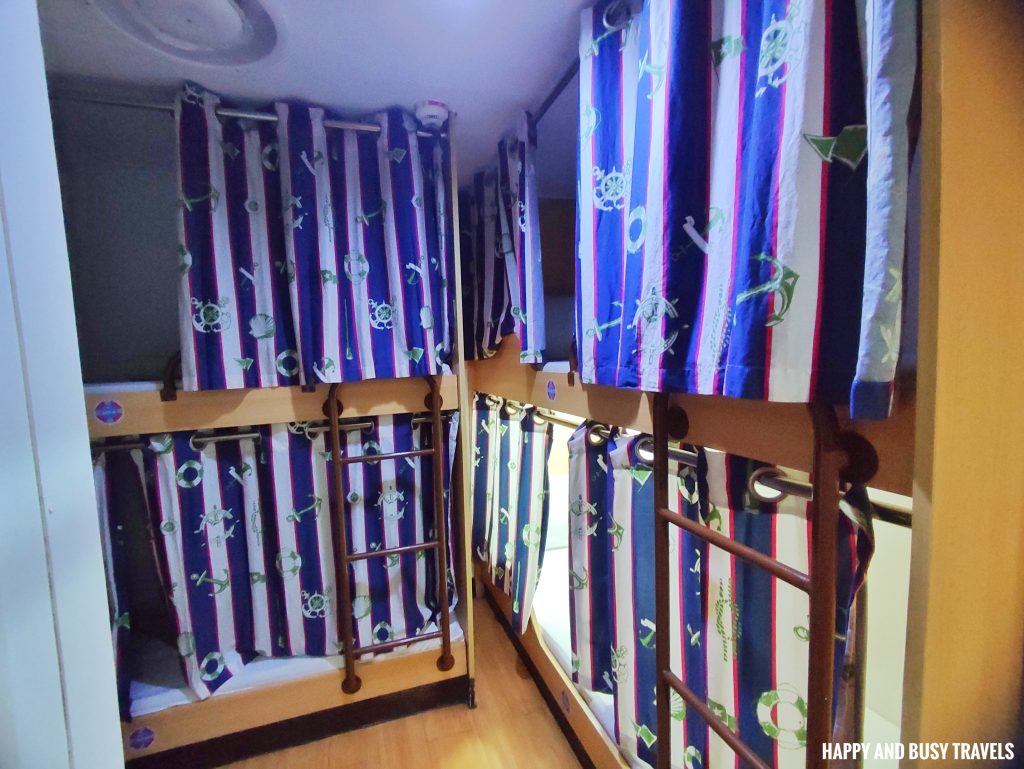 Oh yes just look at our excited faces! Haha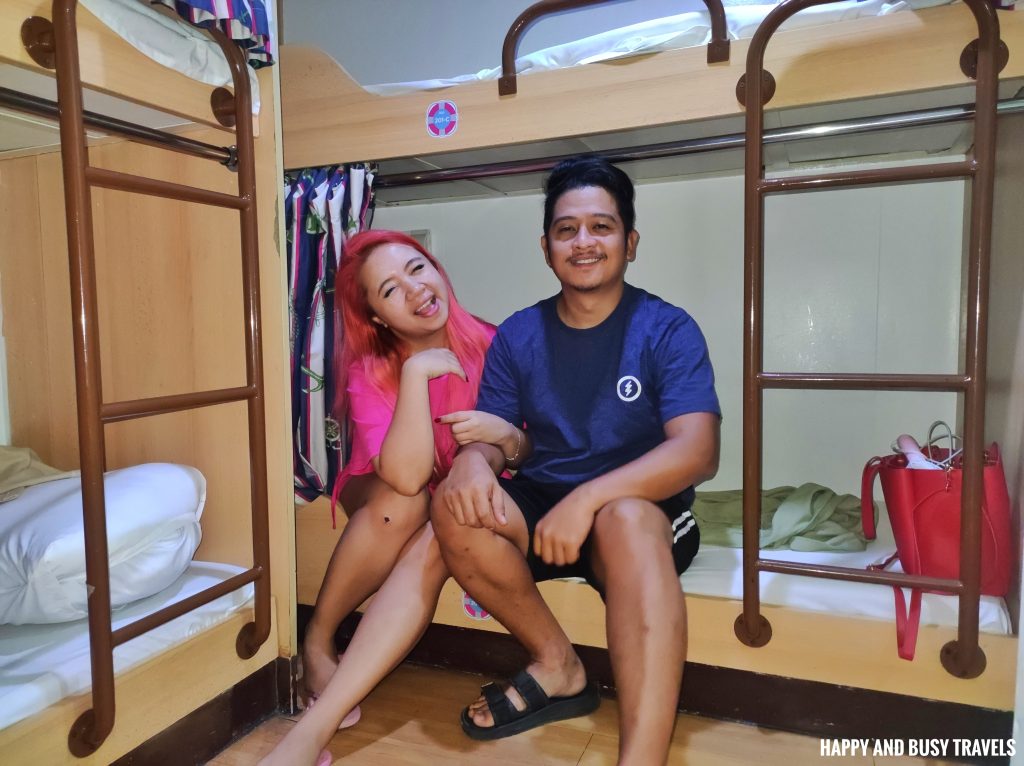 The cabin room has a private comfort room with a toilet bowl a bidet, a sink, and a shower.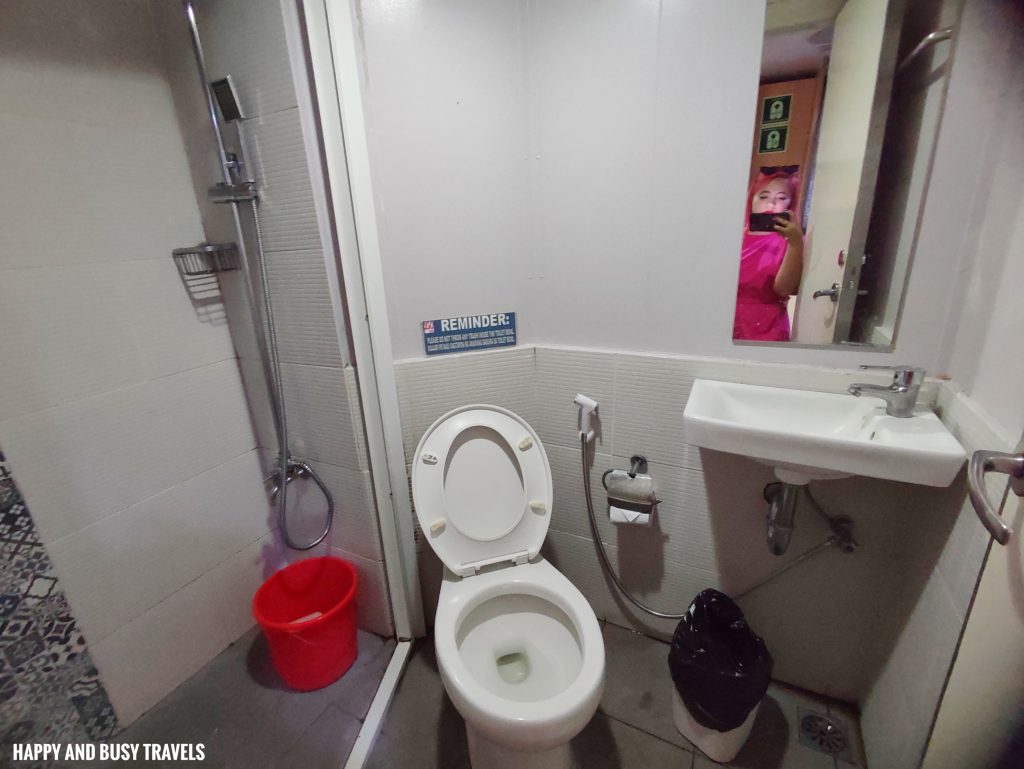 There is also a television and a desk. We were expecting that the signal of the television will be lost in the middle of the sea, but to our surprise, the signal is consistently good throughout our journey.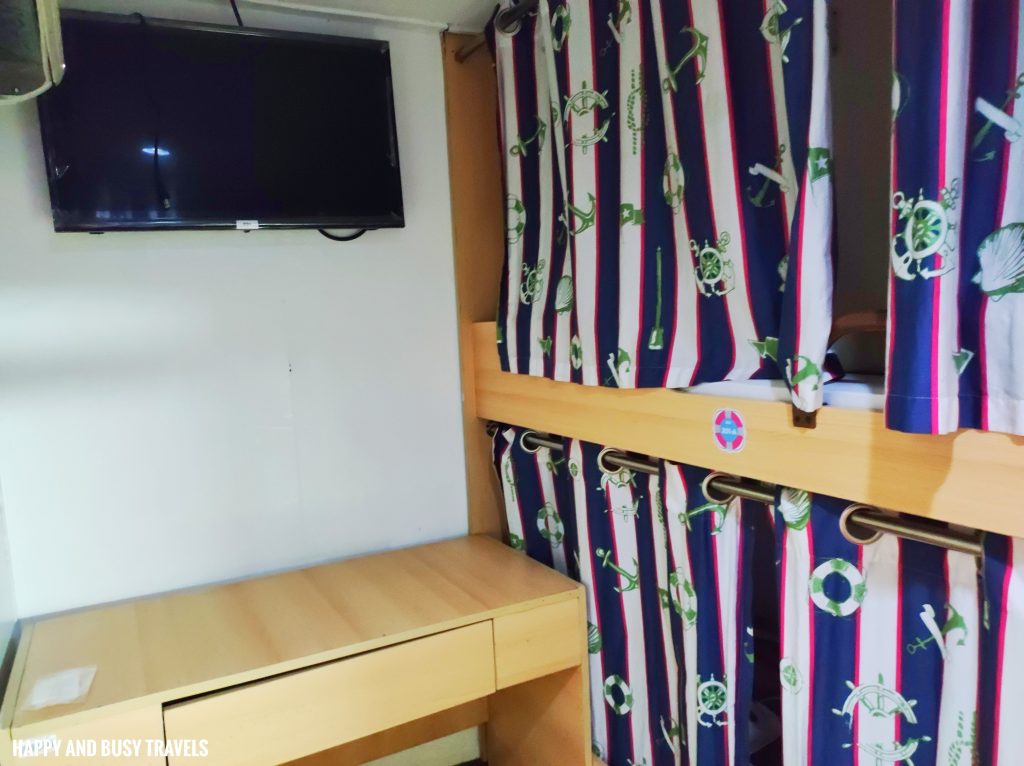 Toiletries are also provided like this soap and bath towel.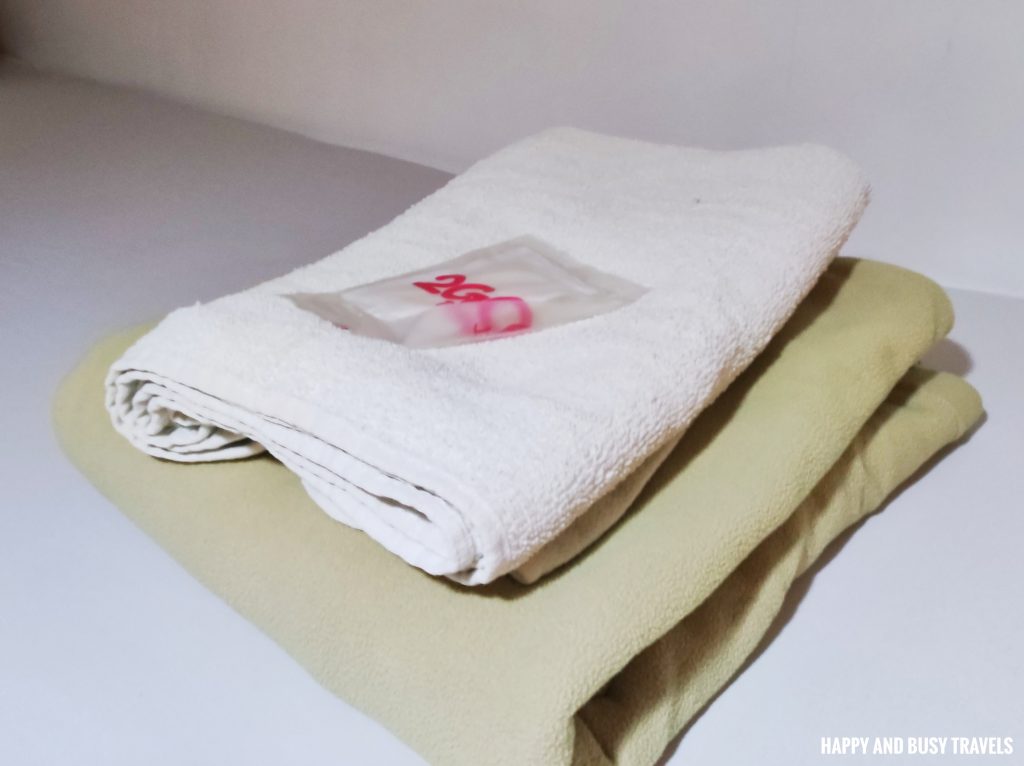 We also have cabinets, one is for our personal stuff, and the other is where the life jackets are located.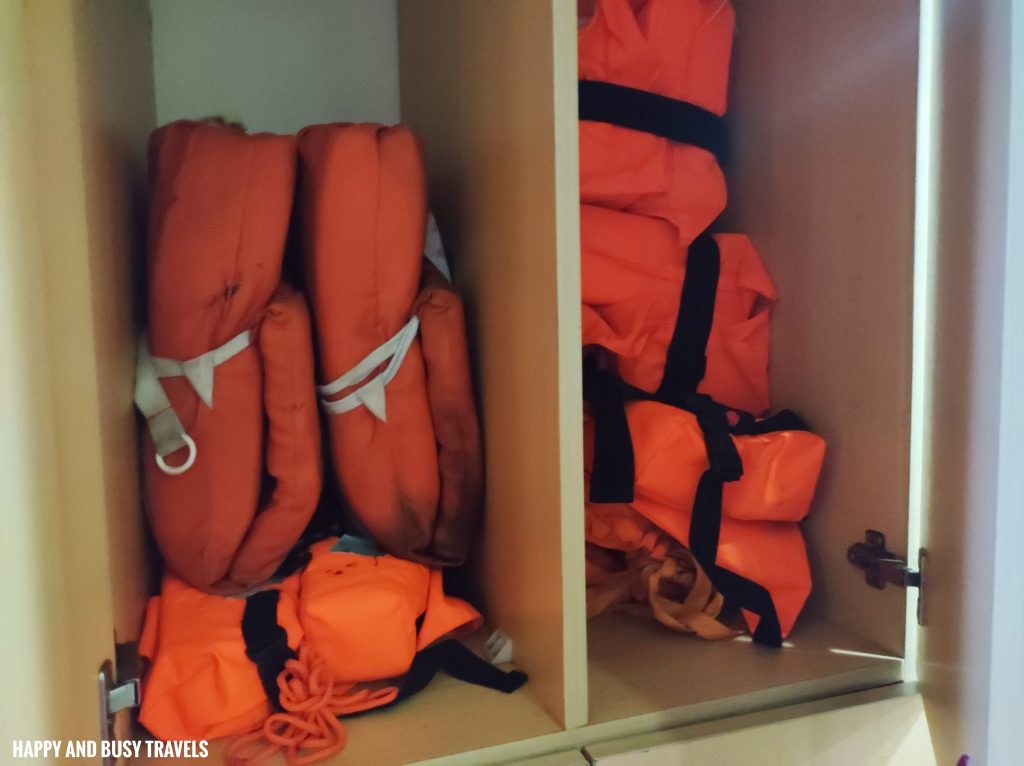 We will be showing the other rooms in this vessel in a separate blog post. You can see it by clicking this. CLICK HERE
Facilities of St. Ignatius of Loyola Vessel
The facilities in this vessel are larger and better than the facilities of SAP.
Front Desk
Of course, there is a front desk again.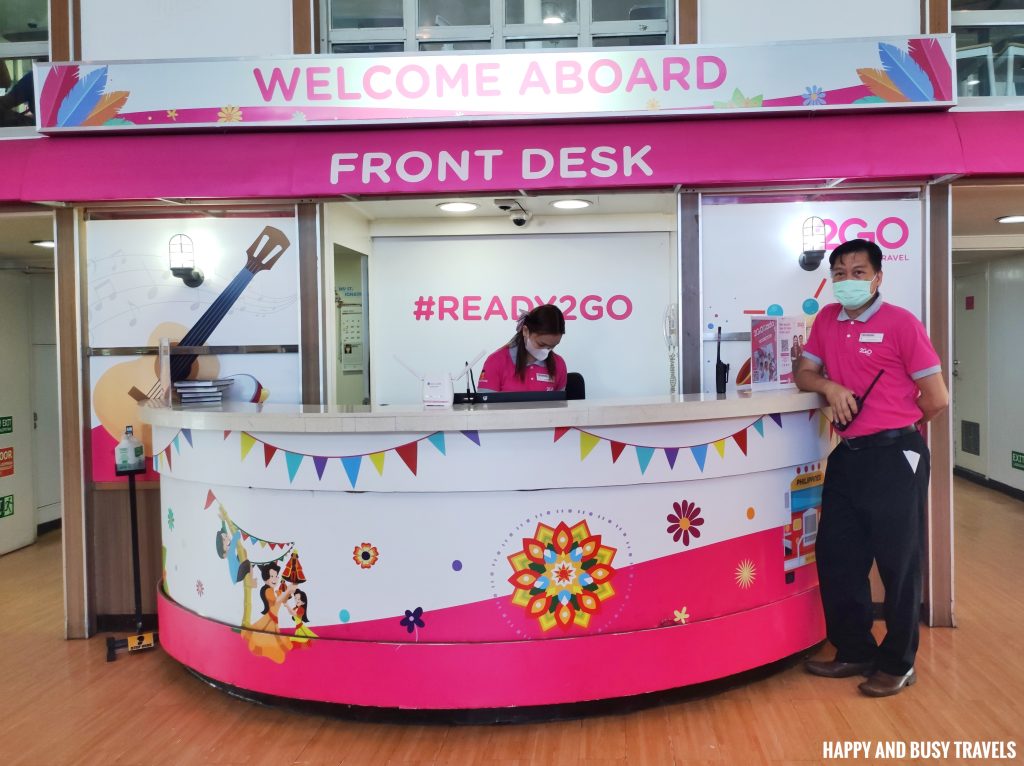 Gear and Quickmart
Here are the Gear, and Quickmart stores for your immediate needs.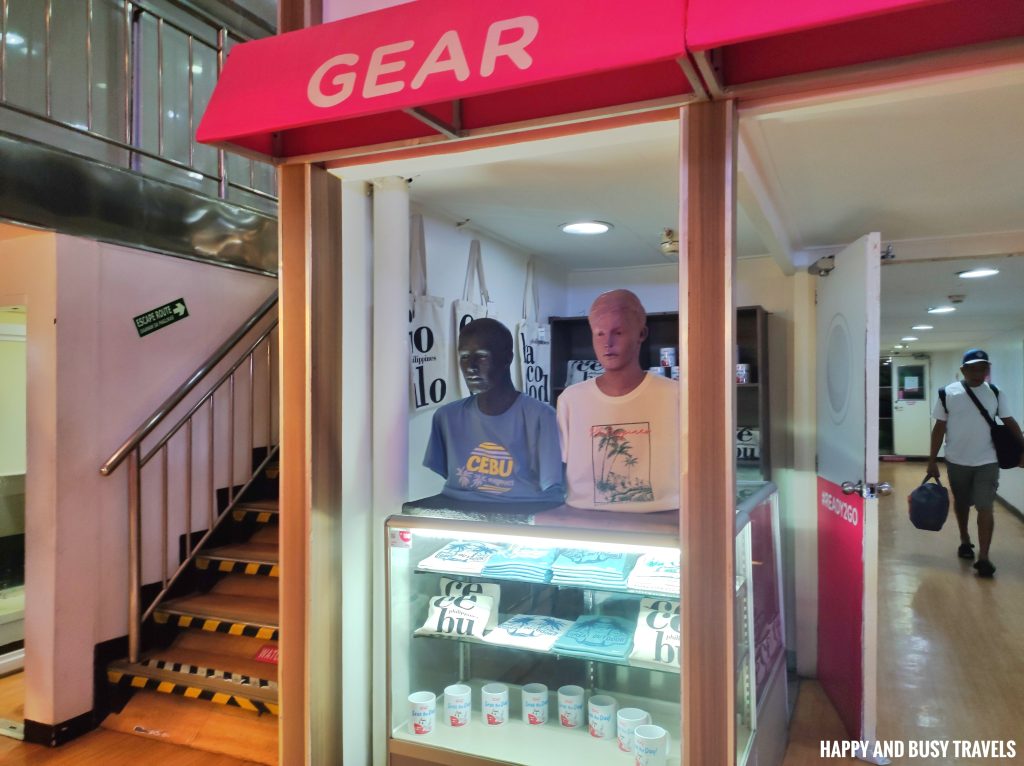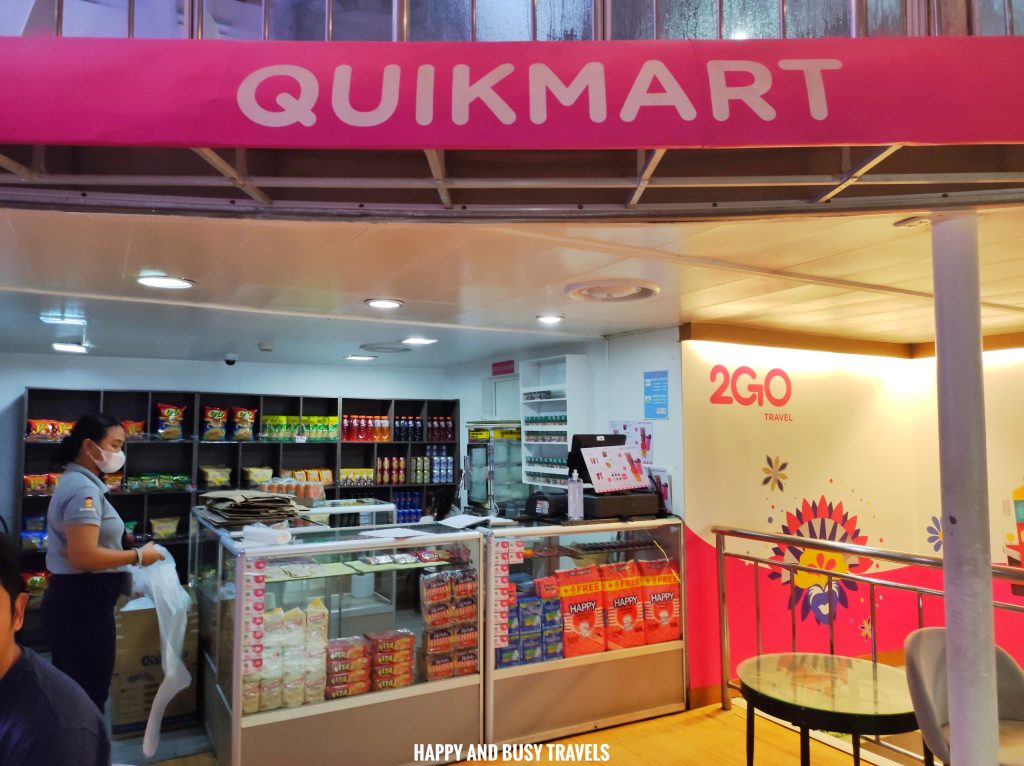 Chapel
I like the location of the chapel, it is beside the window, which can help you relax while praying.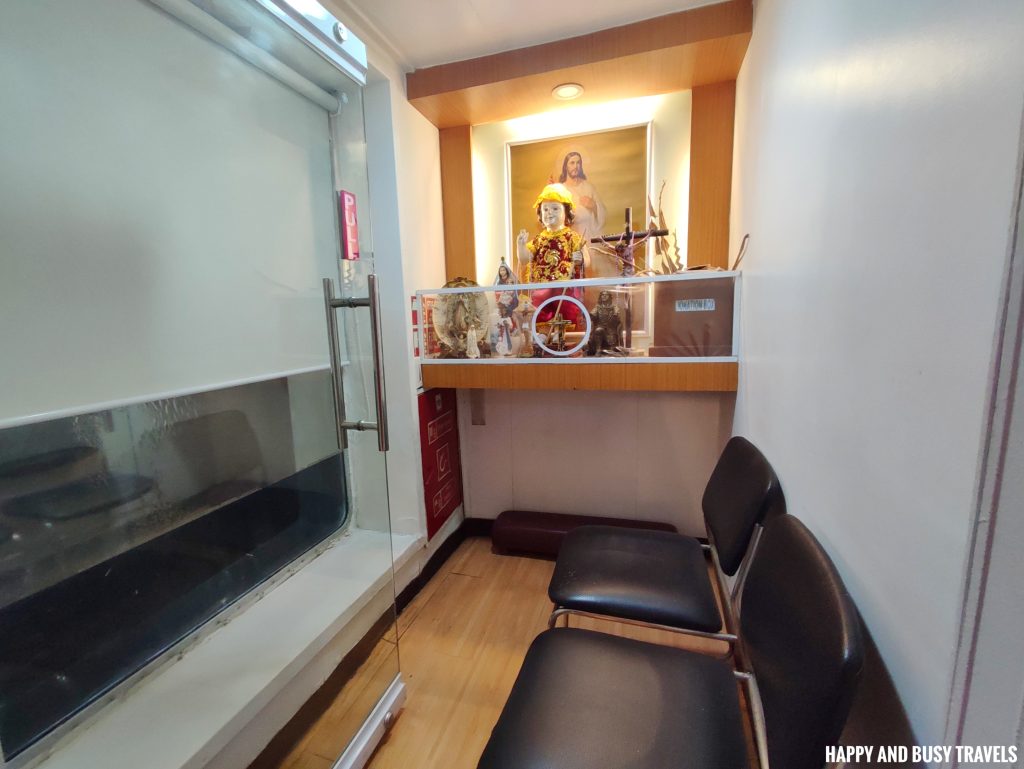 Island Fiesta
This is definitely a bigger and better Island Fiesta, it is air-conditioned and there are more dining areas.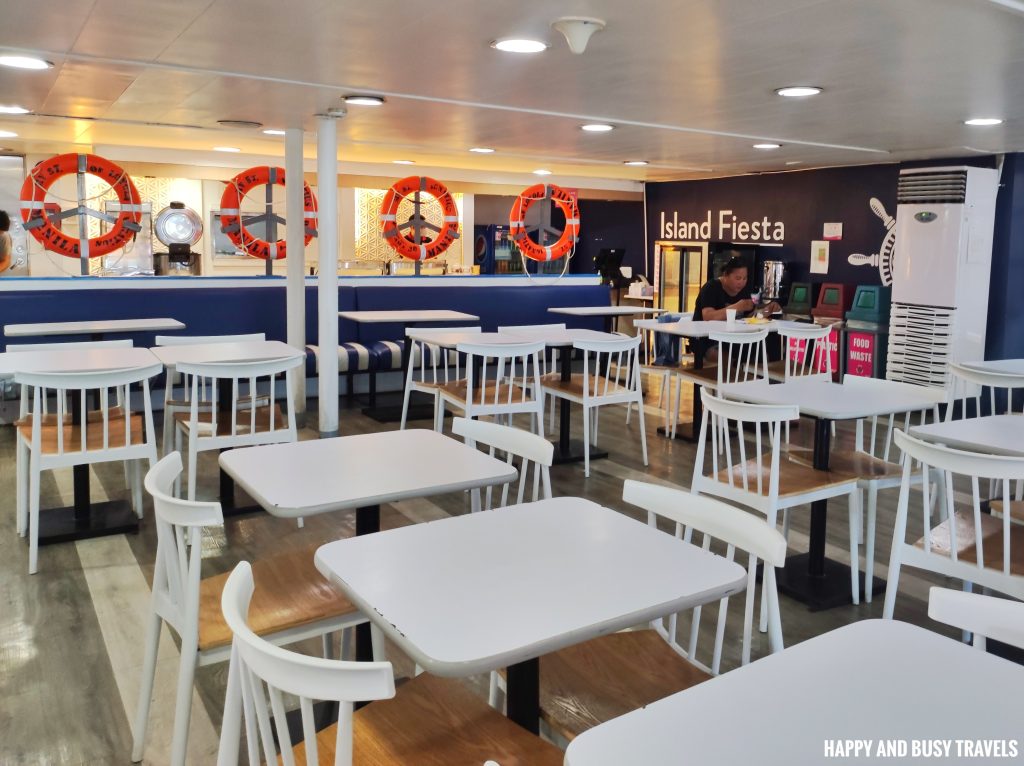 We like this display too.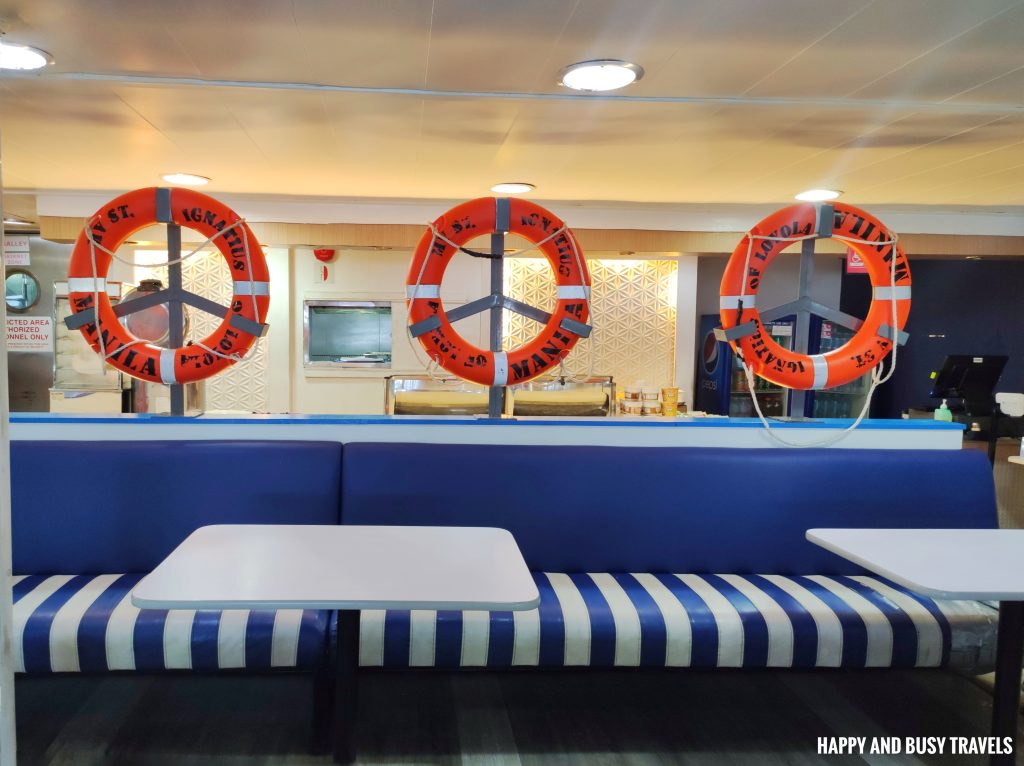 Sea Breeze
The sea breeze is almost the same, but in a larger area too.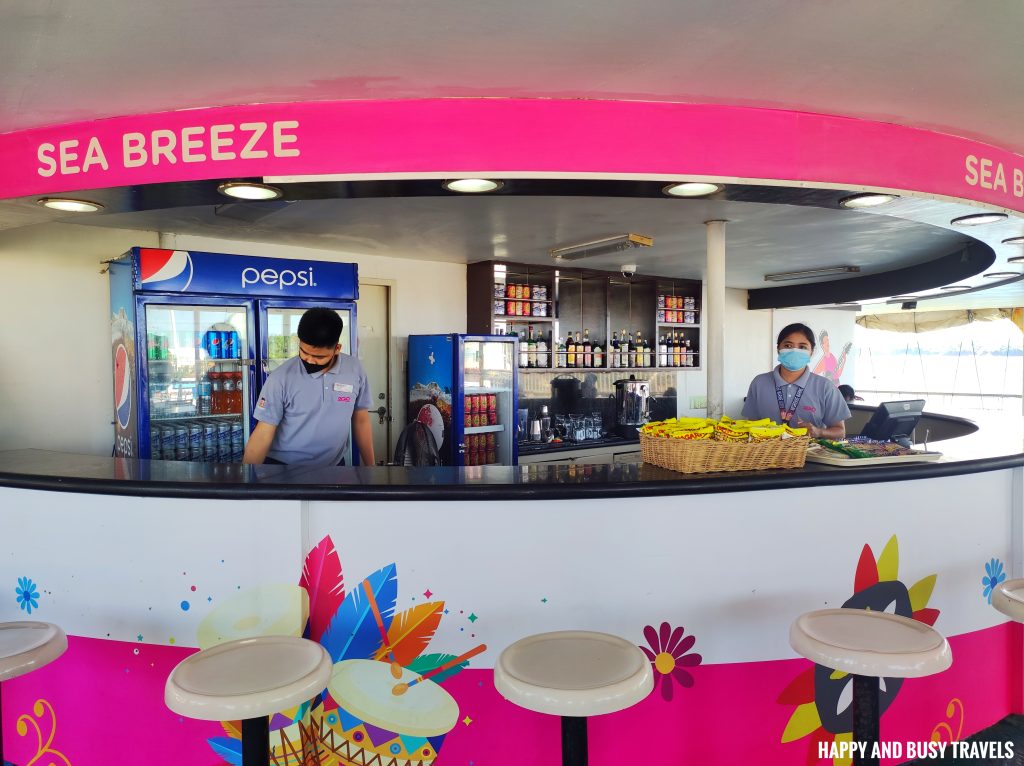 Coolblog
Refreshments can be bought here.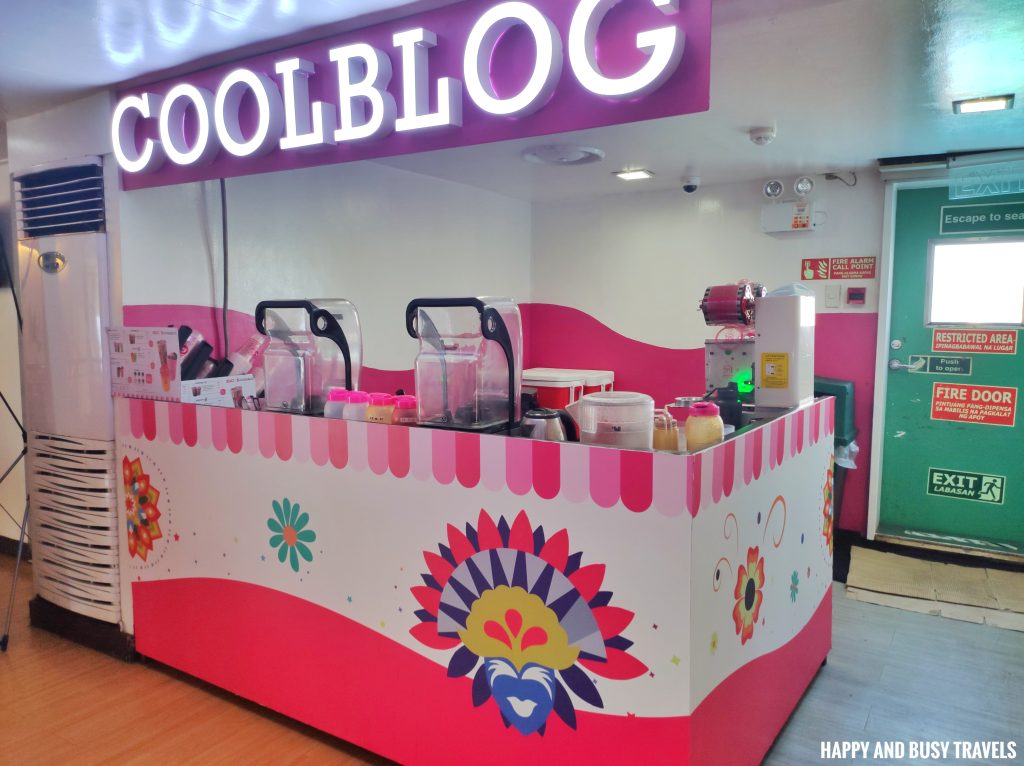 Horizon Cafe
Oh my, as soon as we see the Horizon Cafe, we immediately knew it is better!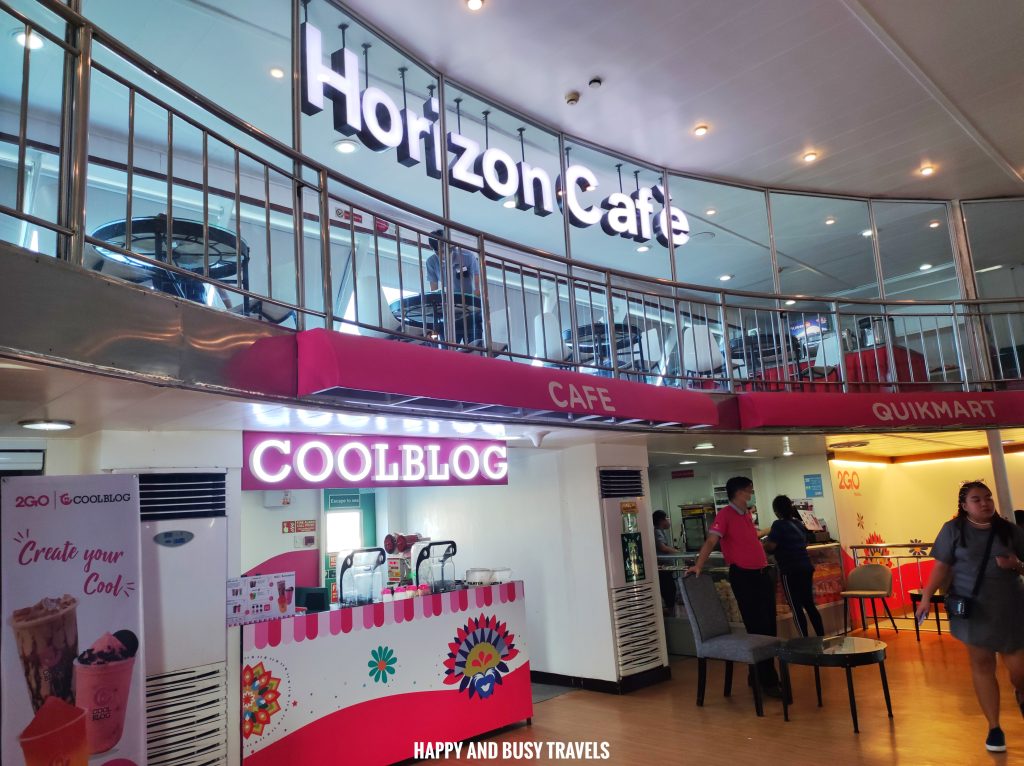 It has more food options!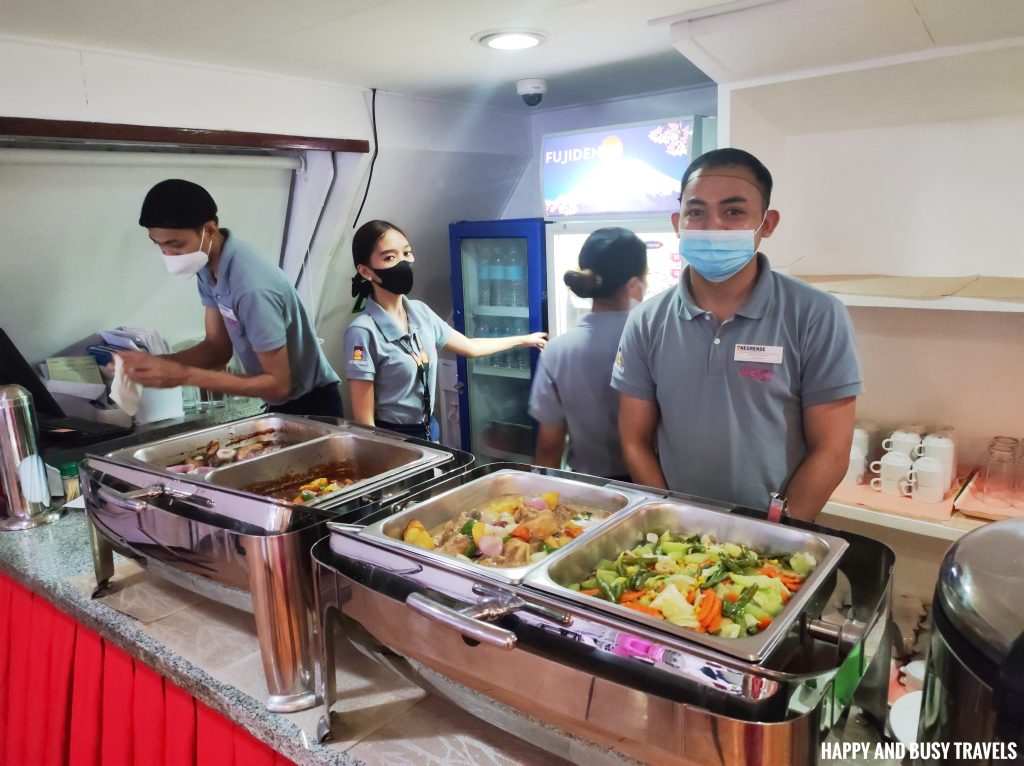 Plus better seating!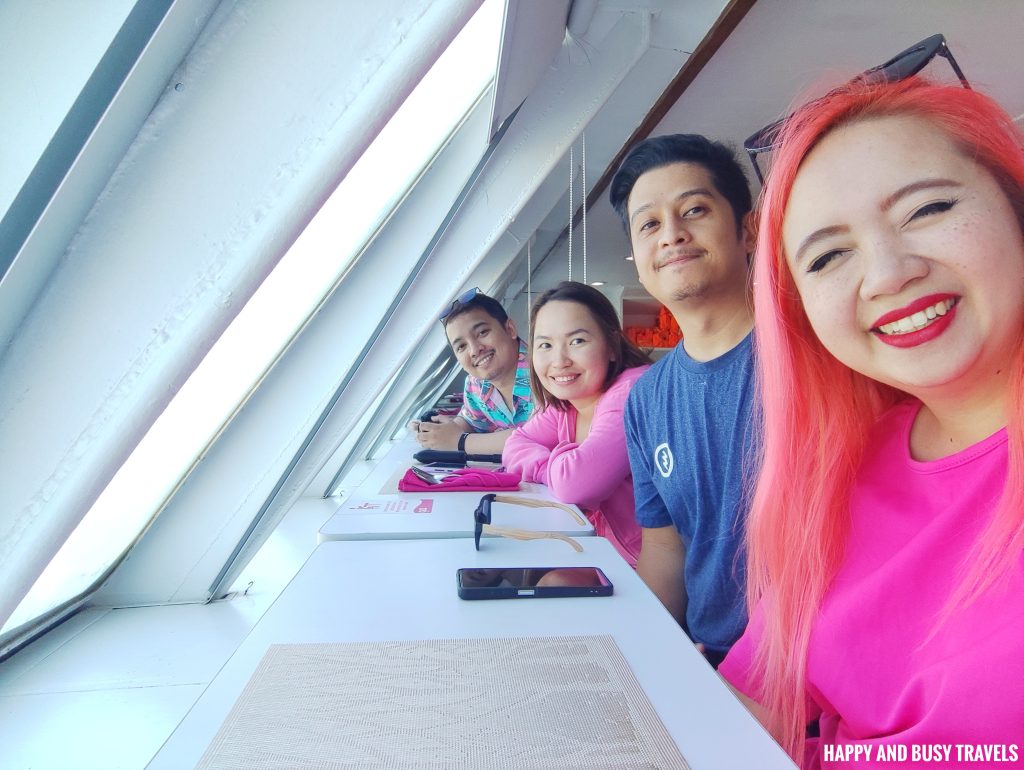 Horizon Cafe of SIL looks nicer and cooler.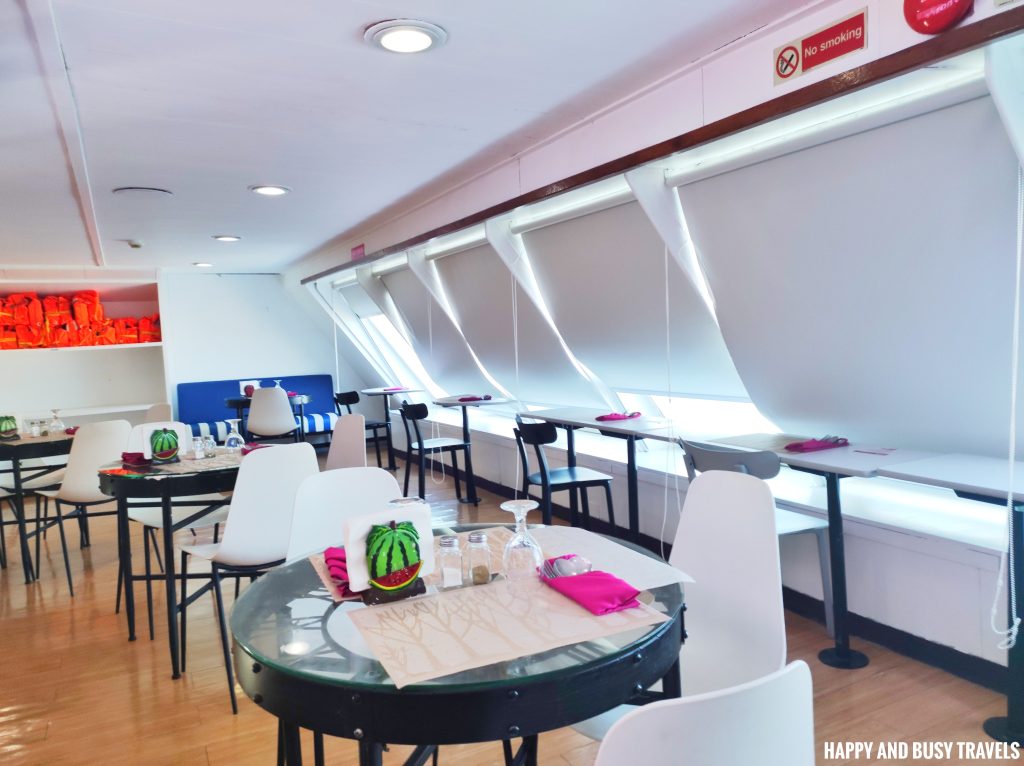 Here are the meals that we had for dinner because dinner is included in this trip.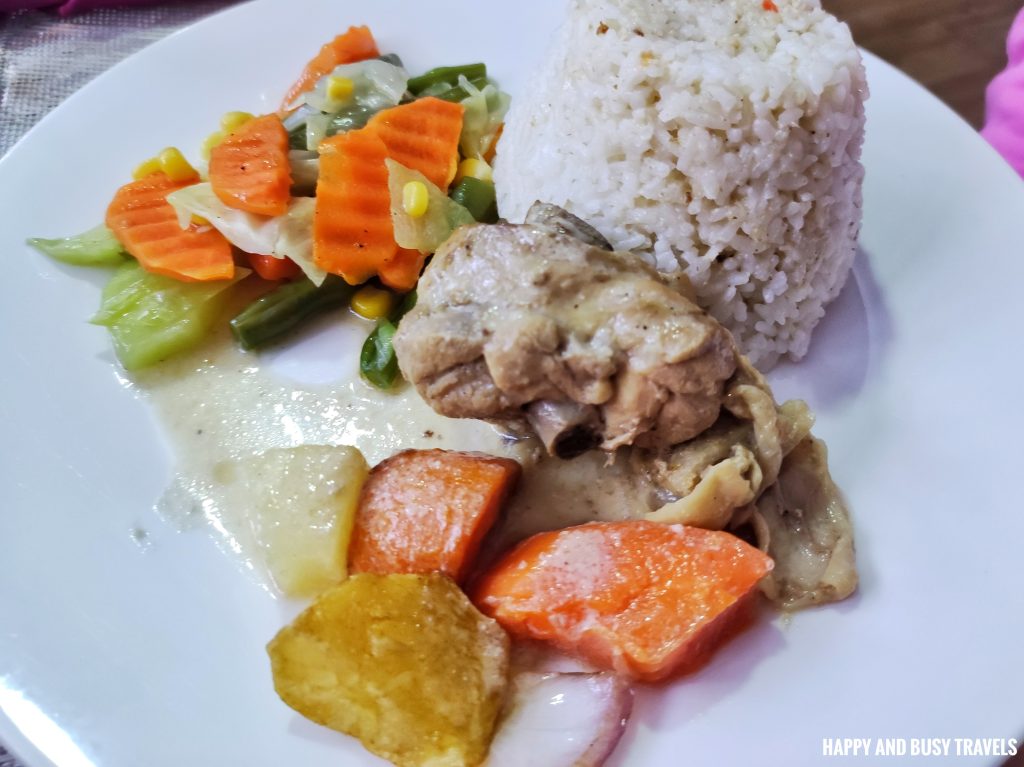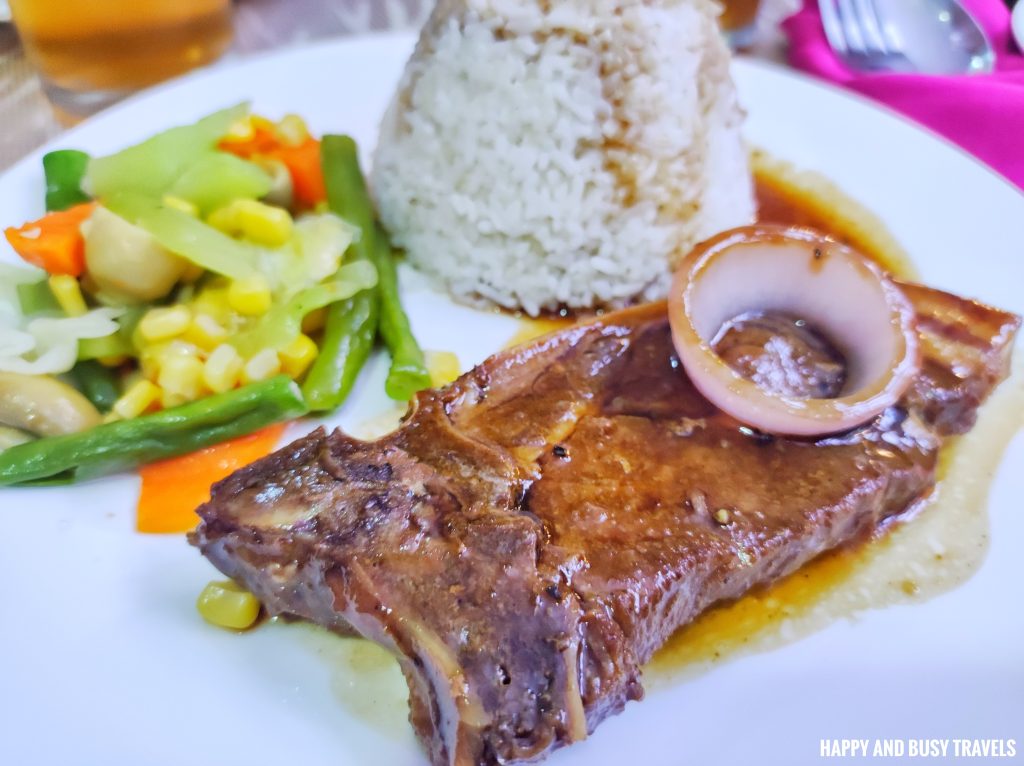 Everything is delicious and it comes with soup, and a dessert too! Oh, we really love to eat! Haha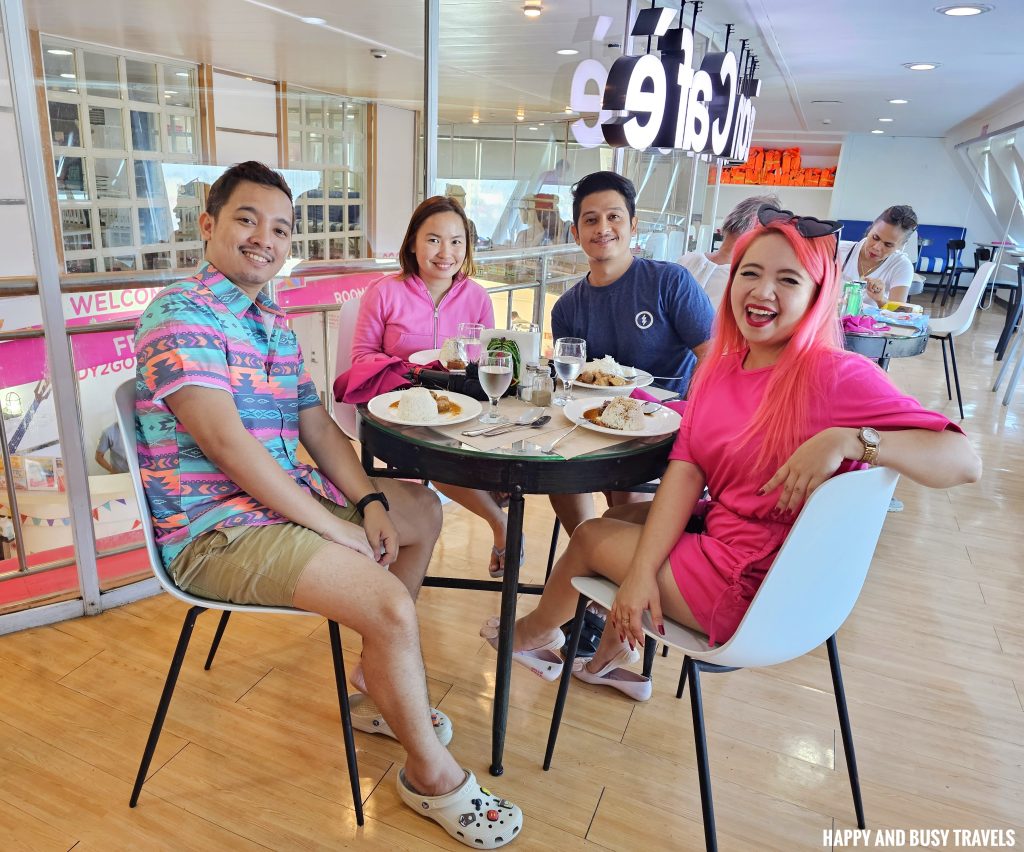 End of the Journey
We arrive at 4 AM at the Batangas Port, but we decided to let the other passengers go down first. So, we left the ship at around 5 AM.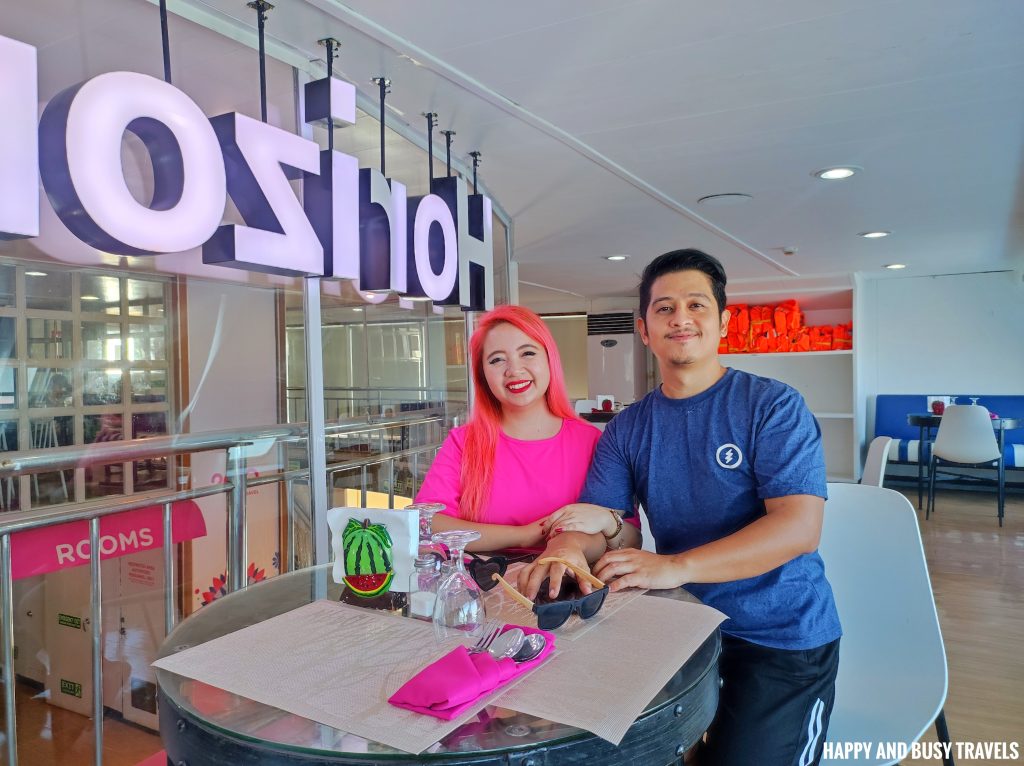 Happy and Busy Travels Smileys for 2GO Travel to Boracay
Overall, our friends, Busy and I had a good time on both of our trips, but we love our experience in St. Ignatius de Loyola the most. We are excited to try other vessels of 2GO Travel in our next vacation!
Service

Value for Money

Facilities

Location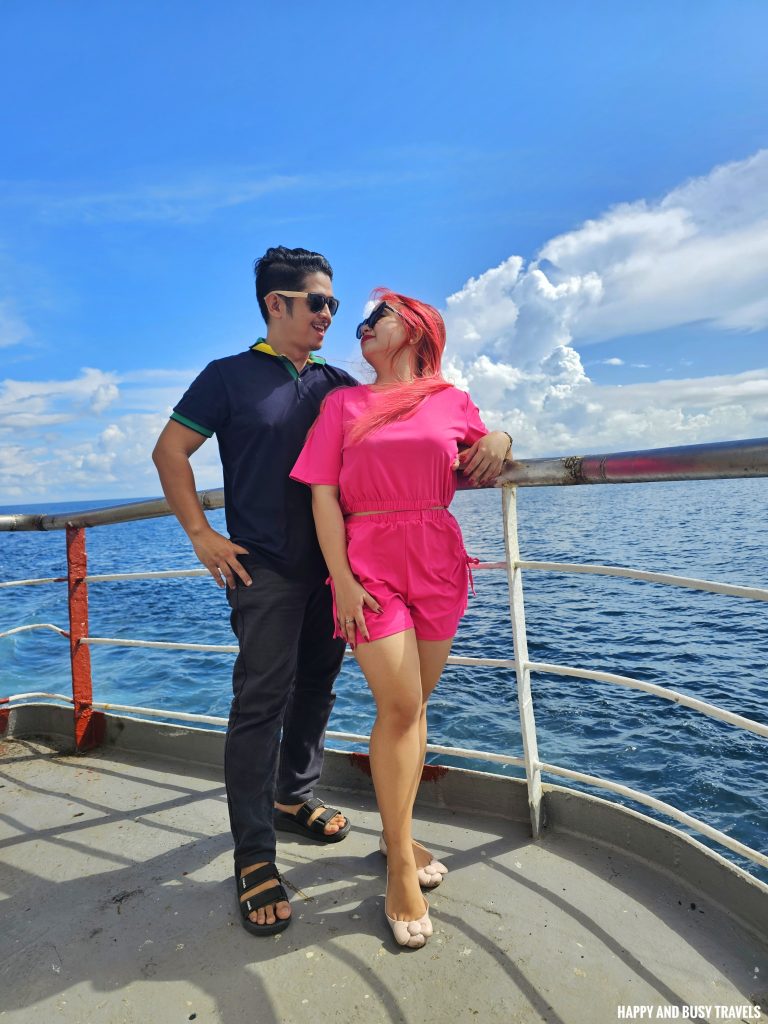 More service reviews are at https://happyandbusytravels.com/category/service/ so do not forget to check it out!
Like! Follow! Subscribe! to our social media accounts: