Lime Resort Manila
It's the long weekend again, so everybody is in the province. So, Busy and I went to Lime Resort Manila to have a staycation. This is one of the go-to resorts in Manila, that's why we were excited to check it out.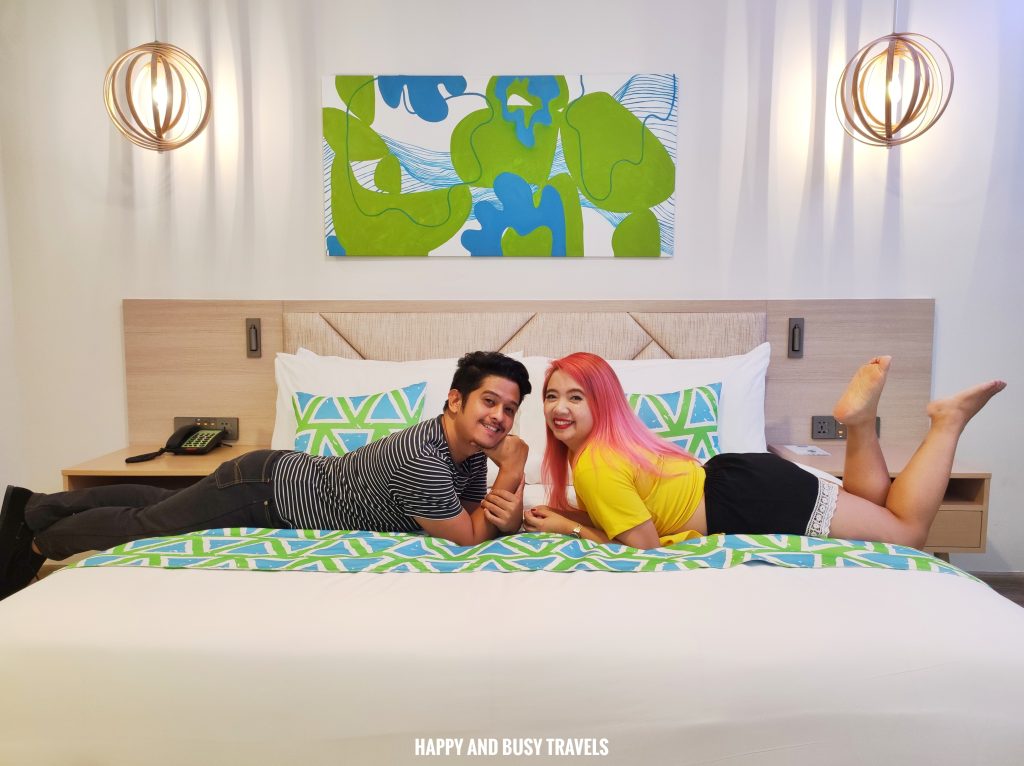 Quick Links
Watch this quick video of Lime Resort Manila.
Checkin In Lime Resort Manila
The resort is easy to find, just along the seaside area of Manila. There are parking lots available for guests, so we parked easily along the building. Then, we went inside the hotel and went to the reception area.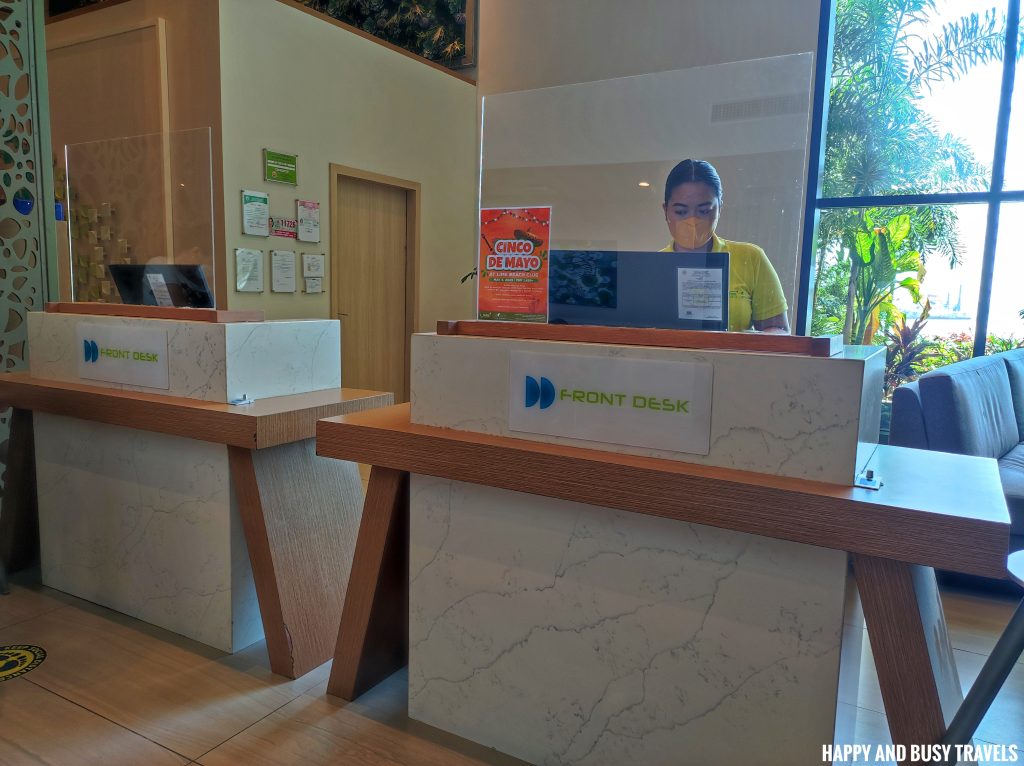 We were immediately assisted because we had a late check-in, everybody had checked in already.
Executive King Bayview Room of Lime Resort Manila
This is one of the best rooms in the resort, so if you are going to book a room, we highly suggest you get this one.
Bed
There is a queen-sized bed with fluffy 4 pillows, 2 throw pillows, side lamps, a reading lamp, side cabinets with a telephone, electrical sockets, and a master light switch.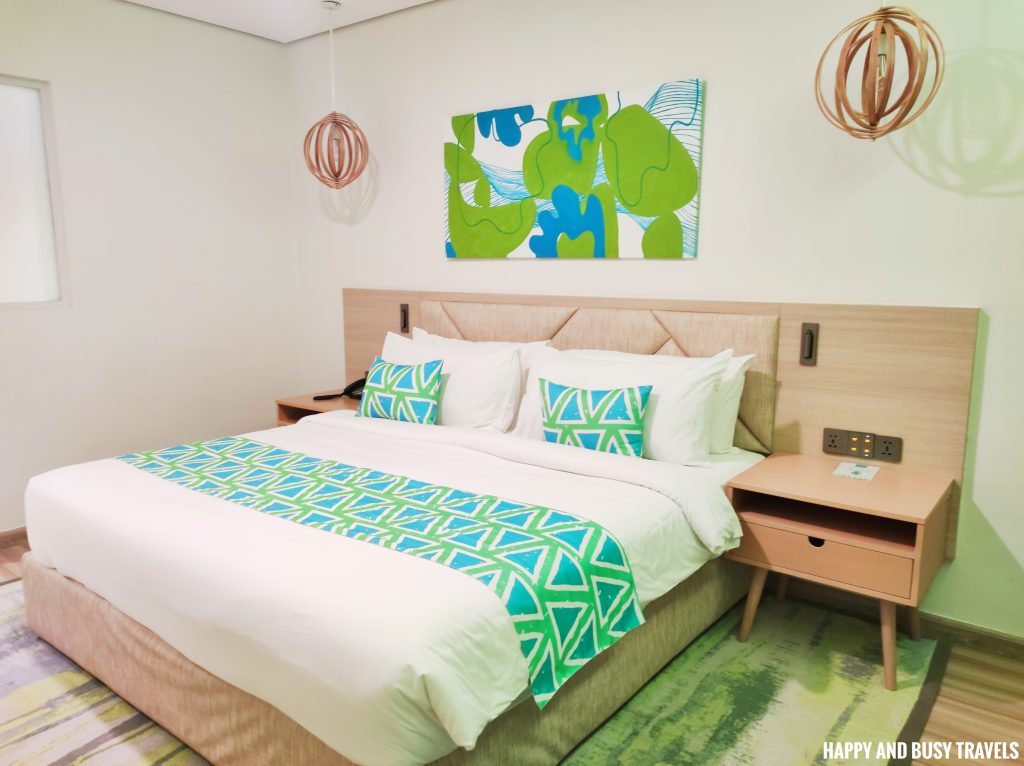 Cabinets
There is a large cabinet on the other side, with a full-size mirror, mini refrigerator, drinking water, drinking cups, mugs, complimentary coffee, electric kettle, safe, slippers, hair dryer, and bath robes.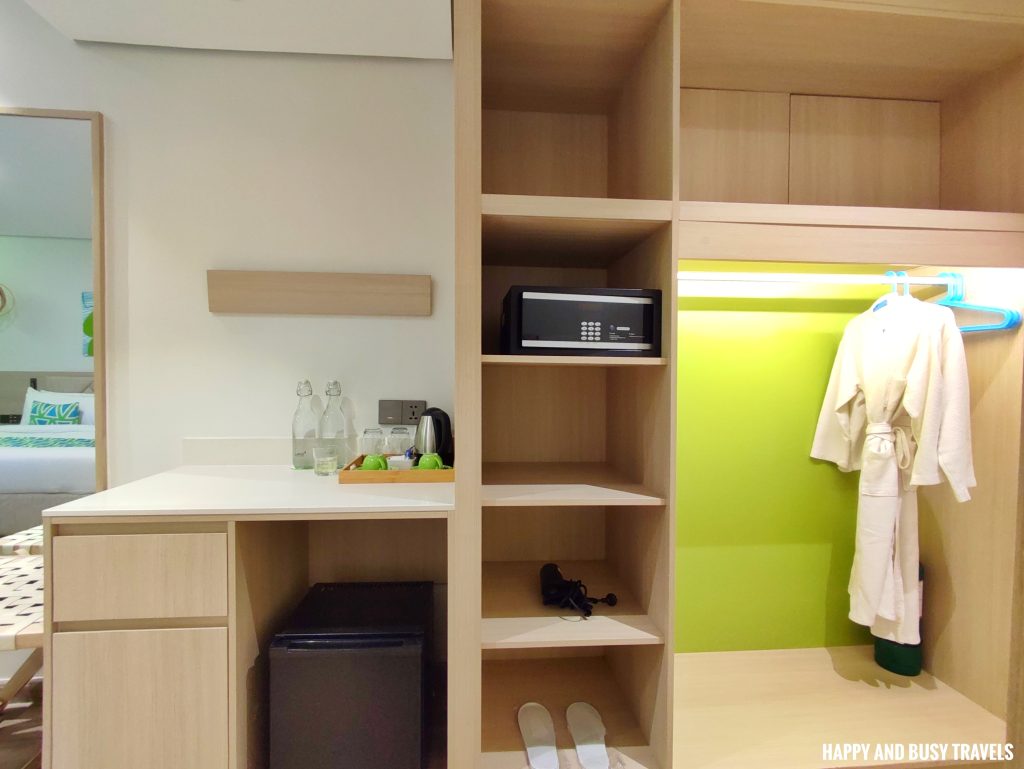 Entertainment
There is also a large flat-screen television that has cable channels.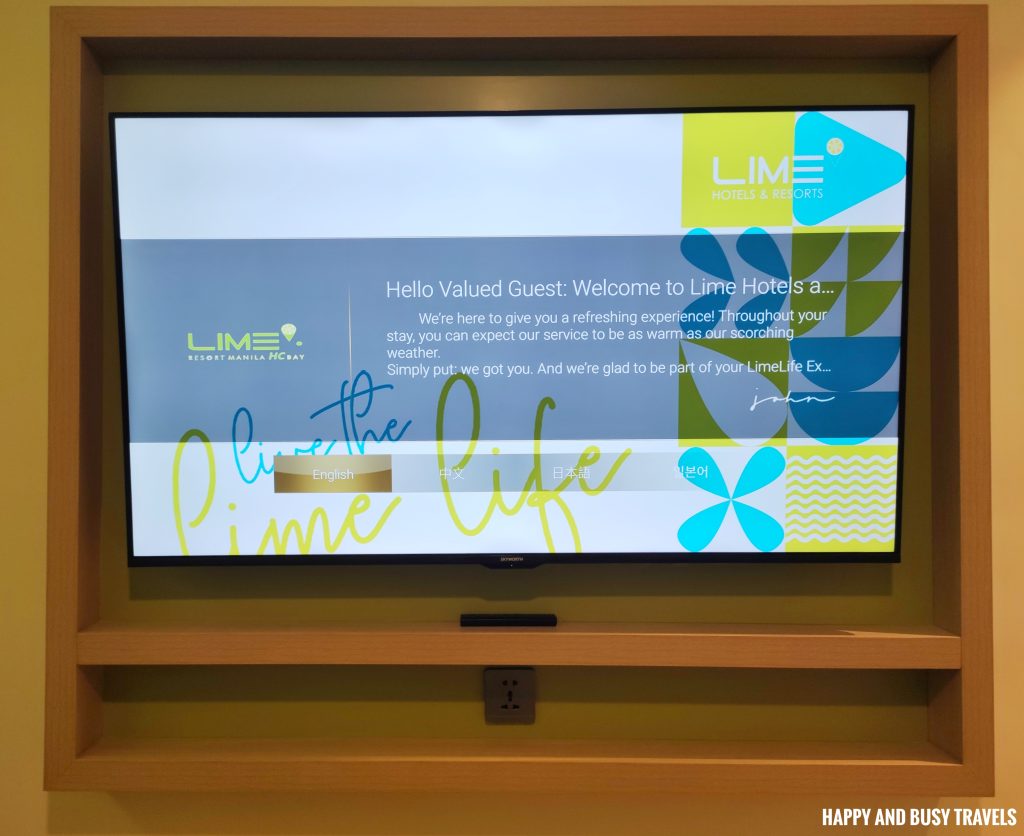 Study/ Work Table
If you need to do some work or study, there is a table that you can use. Busy likes this feature of the room because as usual he brings his laptop and works a bit if there is free time.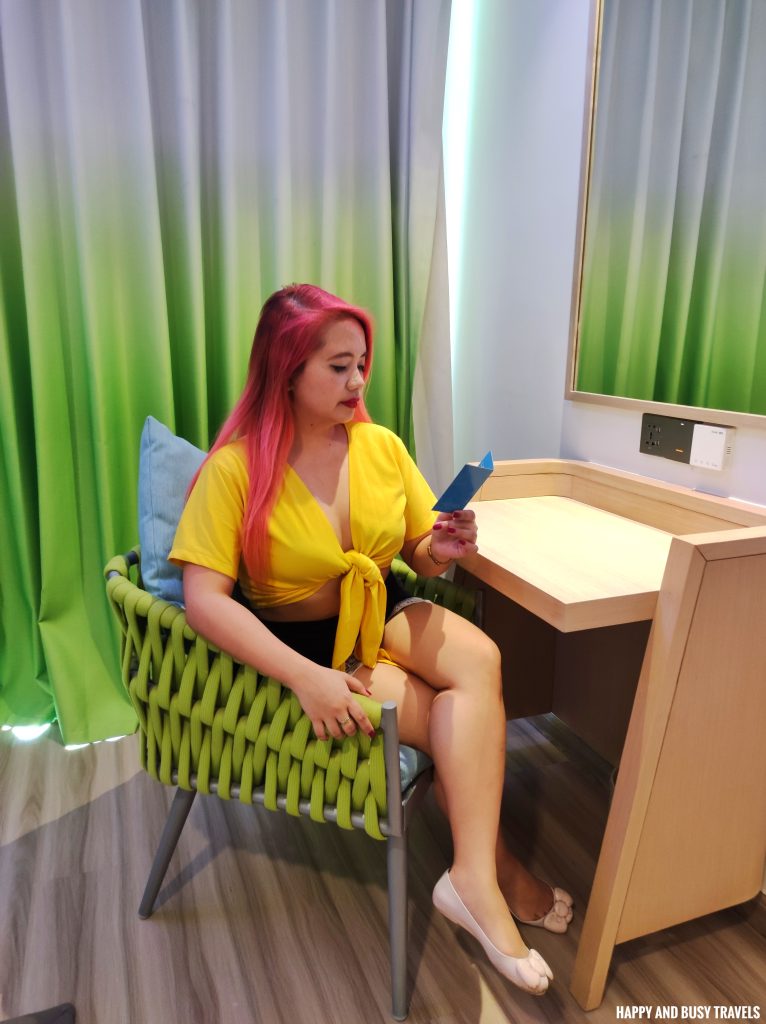 Balcony
If you want to chill by the balcony and just look at the ocean, you can stay here and spend time.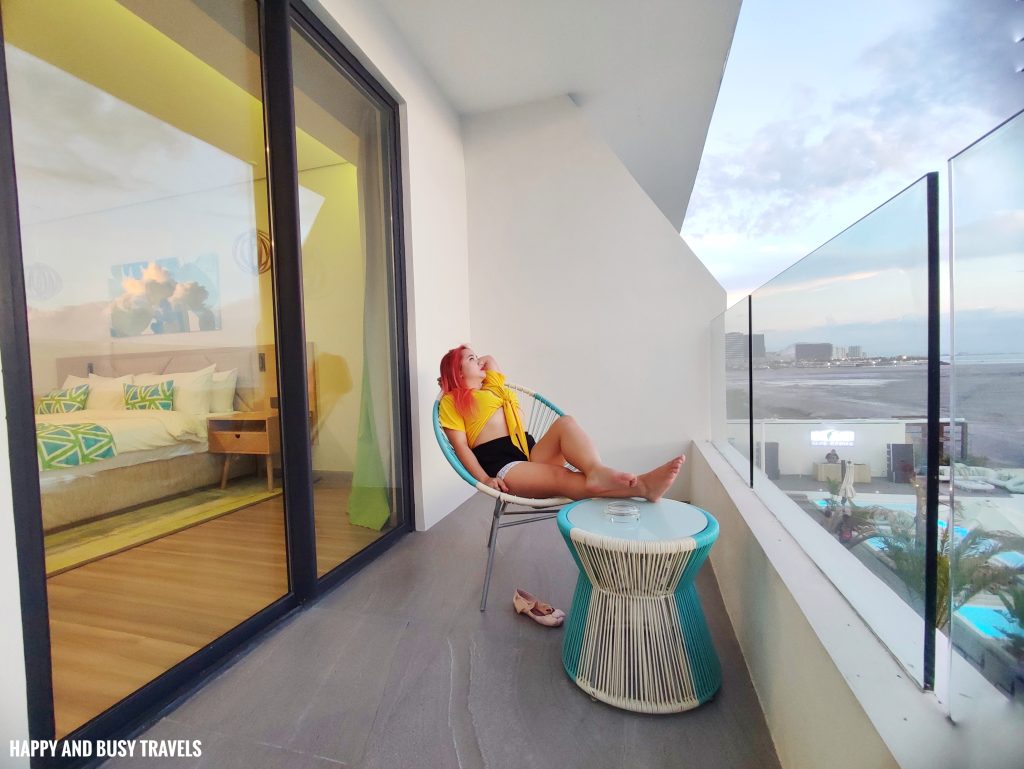 Or like us, looking at the beach club below because the party is about to start.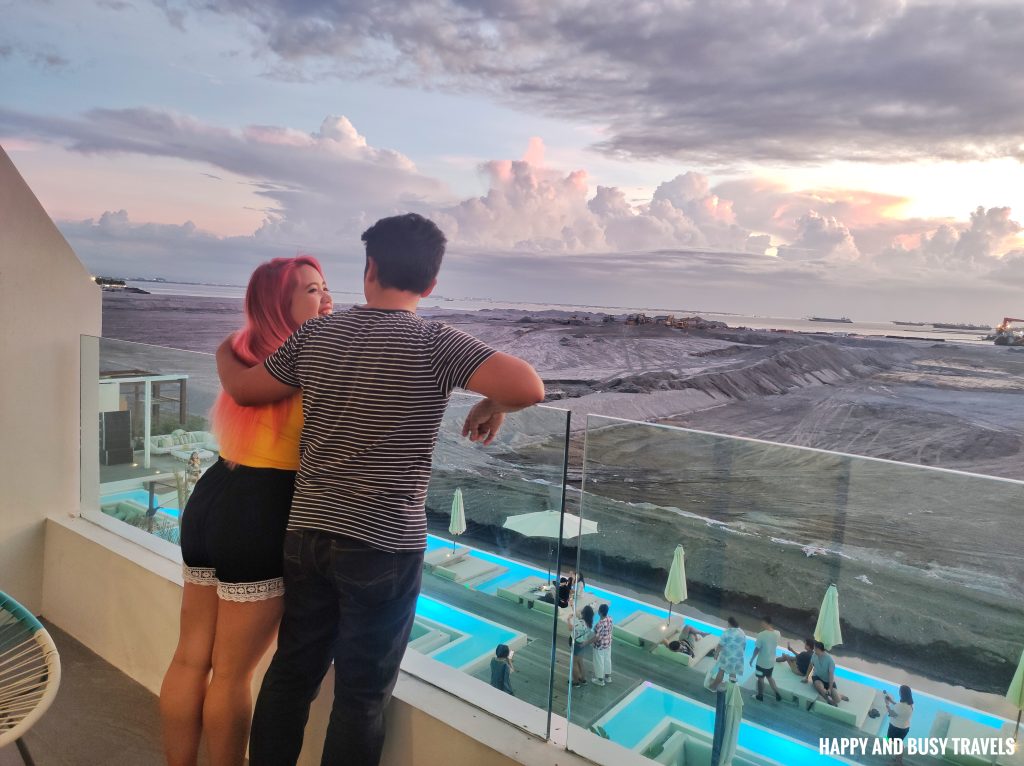 Features and Amenities of Lime Resort Manila
There are a lot of features and amenities available in the resort. So, here is the quick tour.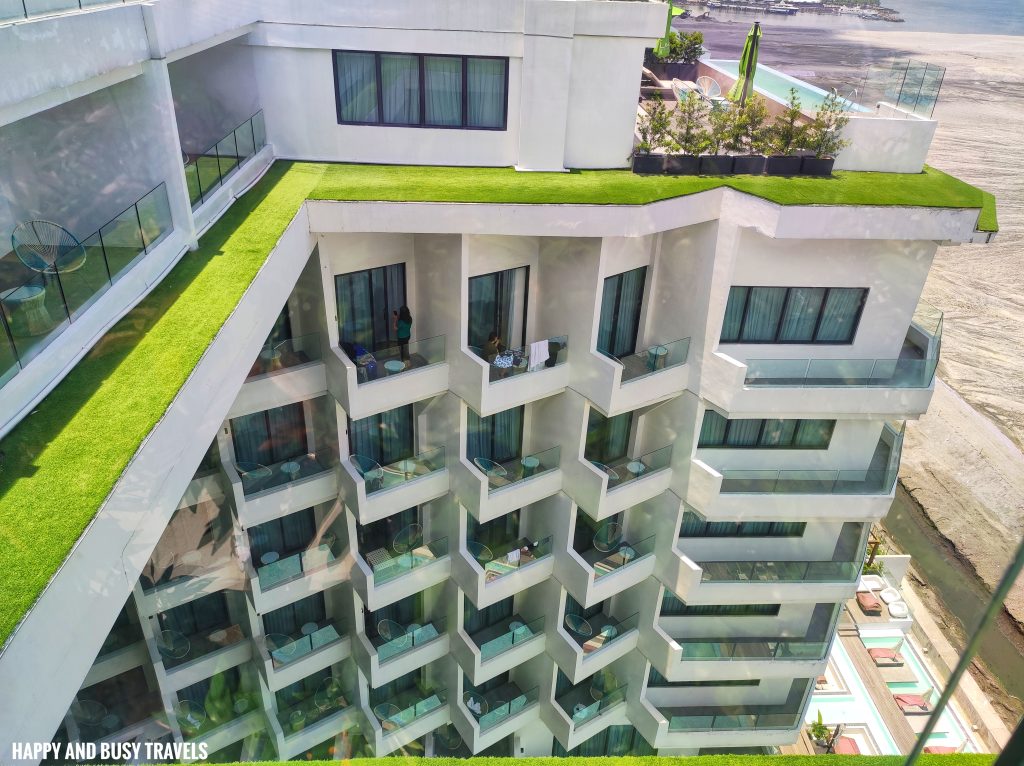 Waiting Area
There is a nice waiting area beside Bayside Buffet and the reception area.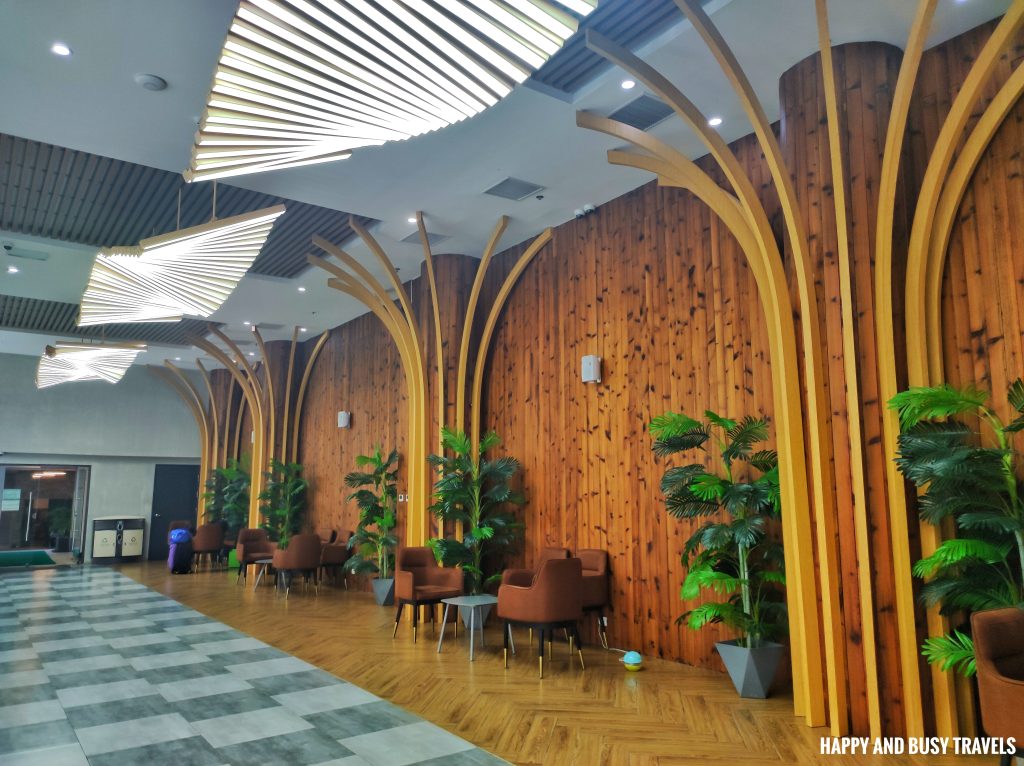 Lime Beach Club Manila
Just beside Bayside Buffet, the Lime Beach Club Manila is located.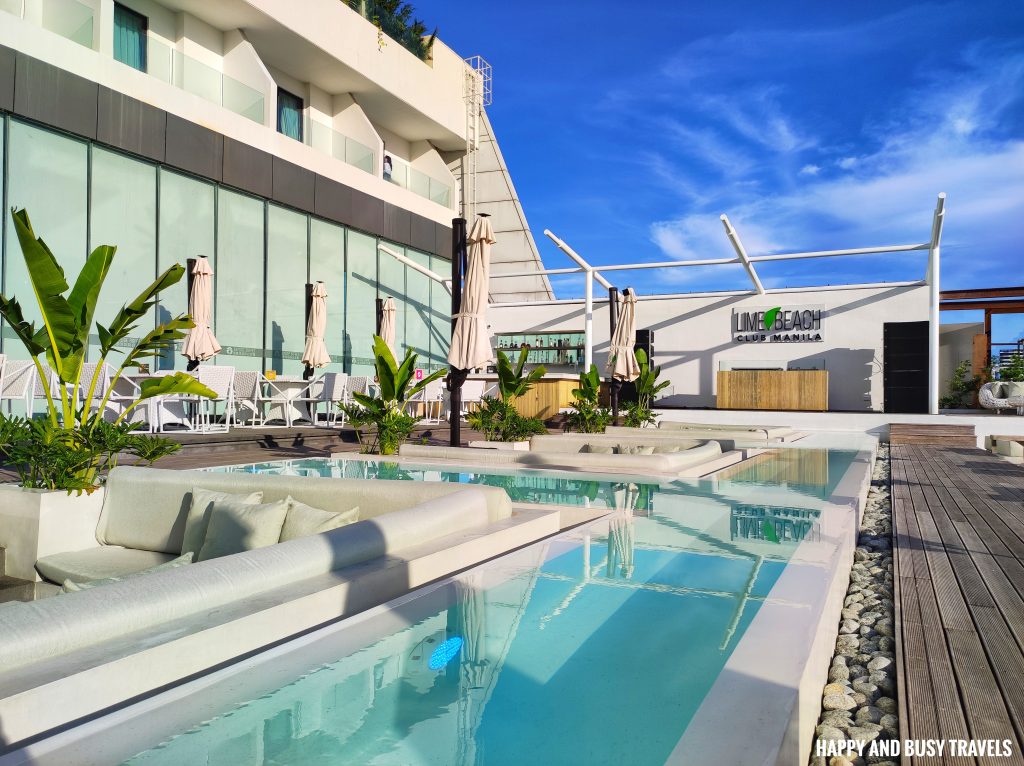 At daytime, there are not a lot of guests, but it's nice to stay here during sunset.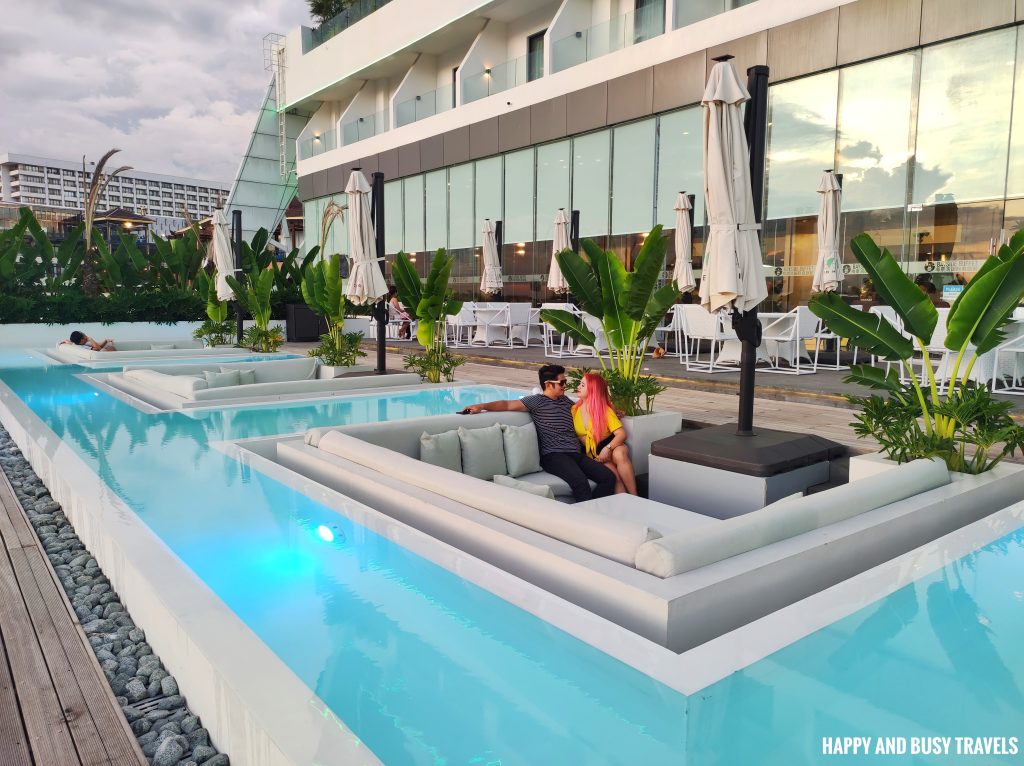 Then when it gets dark, the party also starts. We can see the party from our balcony.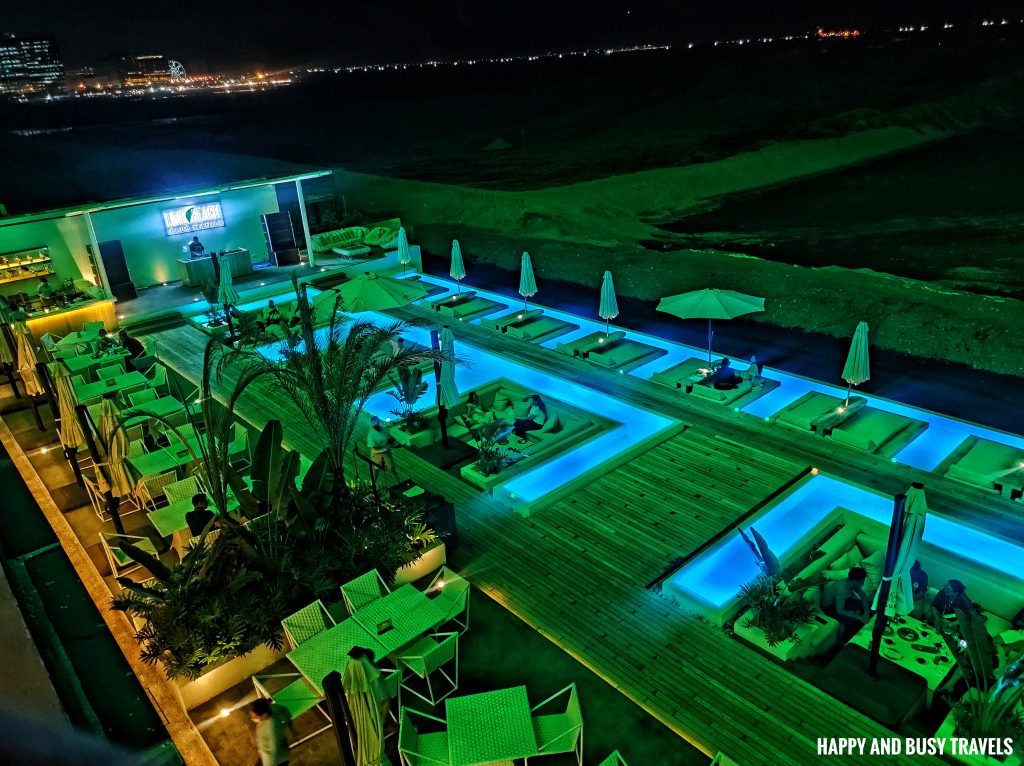 Lime Cafe
If you prefer to eat ala carte instead of a buffet, feel free to go here and order a coffee, or other dishes.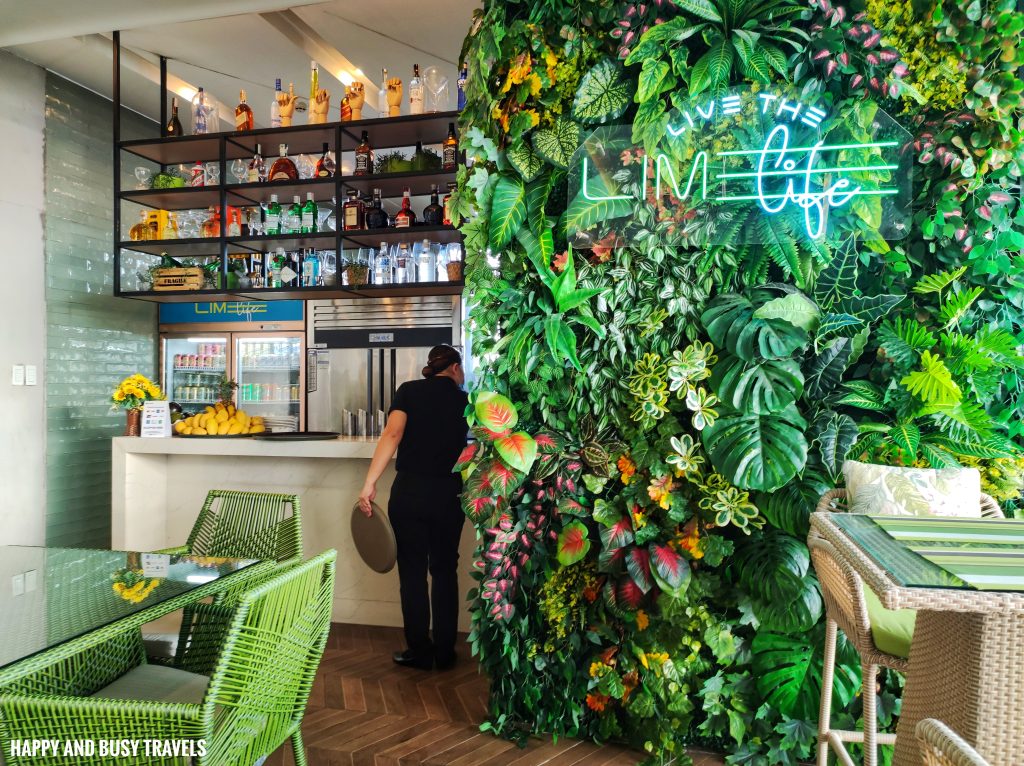 Most diners here are from the pool because Lime Cafe is just beside it.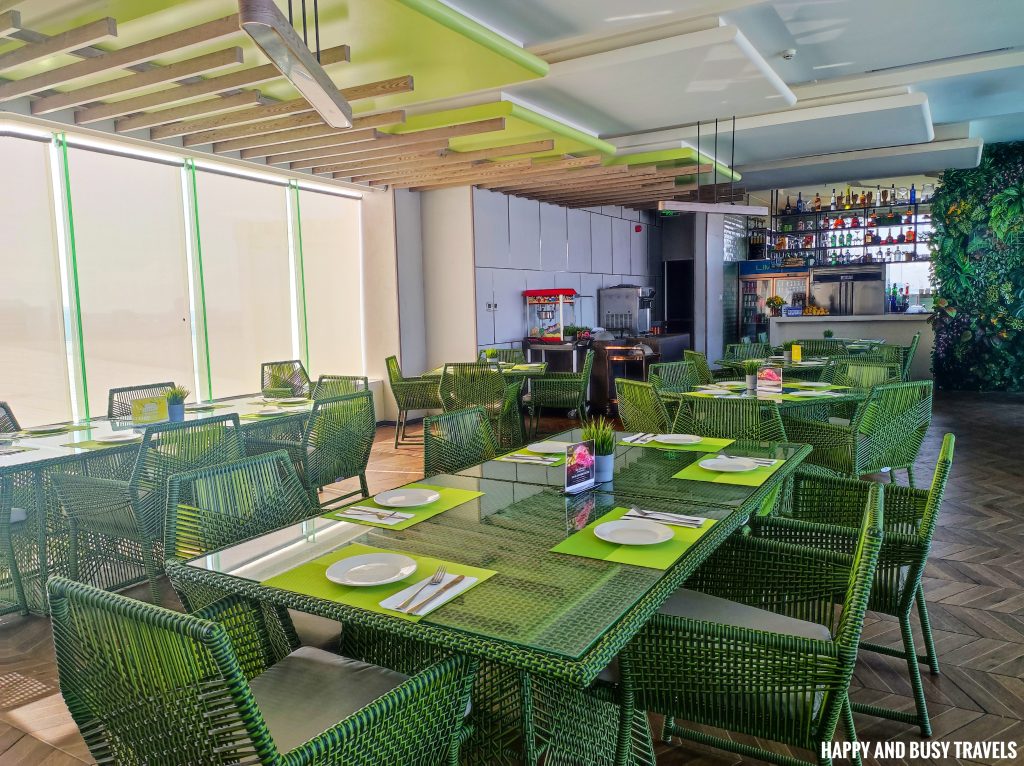 Free Ice Cream and Popcorn
Ice Cream and Popcorn are given to guests for FREE! It's our first time to hear that a hotel or resort gives free ice cream and popcorn to guests. It's cute.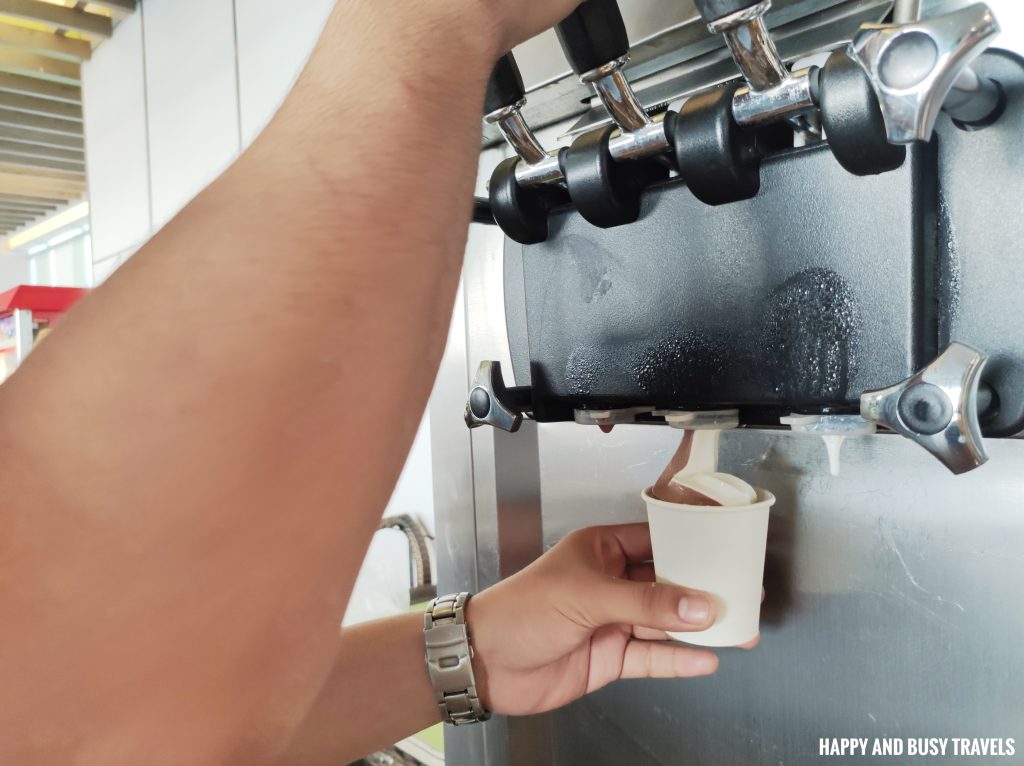 This is available from 10 AM to 5 PM only.
Infinity Swimming Pool
Located on the top floor, the infinity swimming pool can be enjoyed by guests.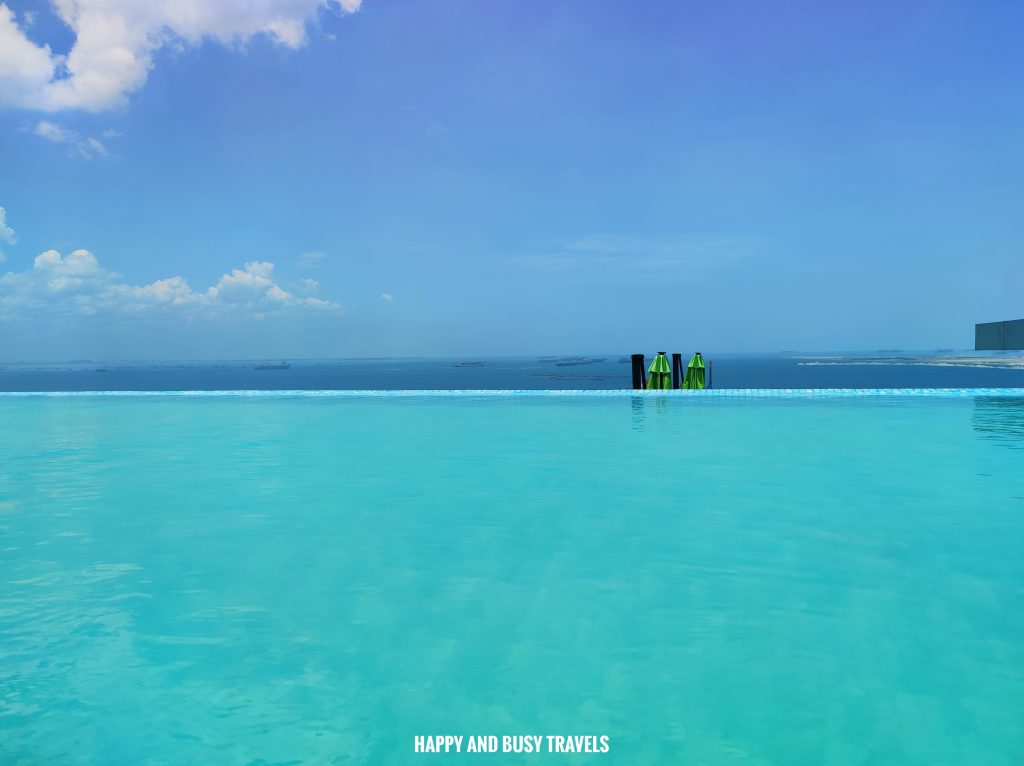 Even though we do not want to get our skin dark, we went to the pool and had a dip. We enjoyed it so much.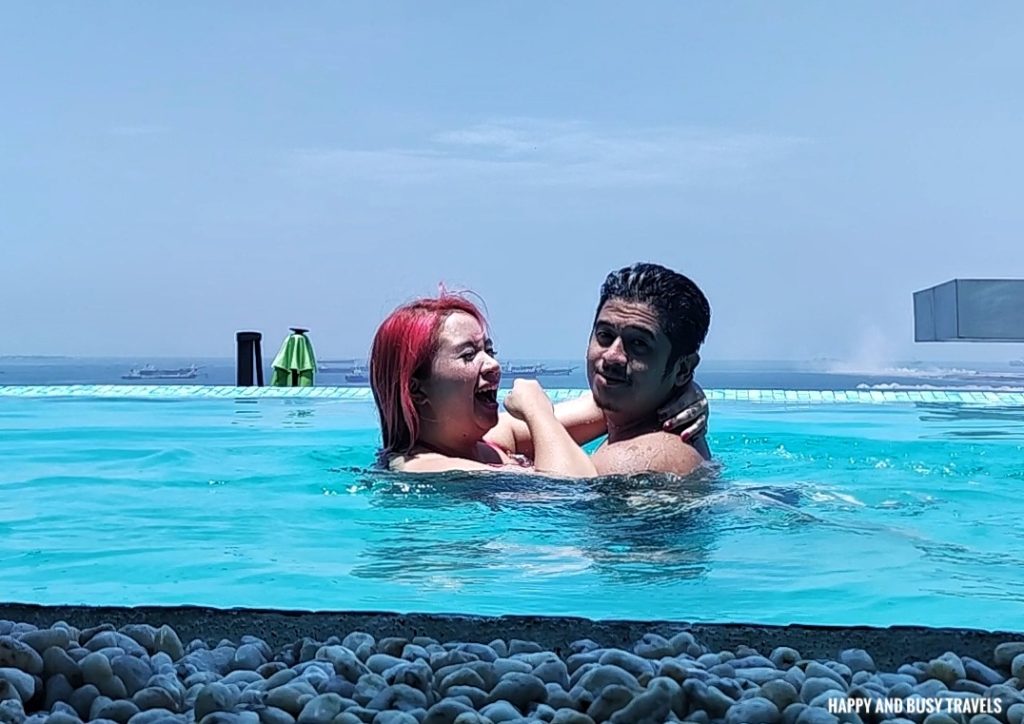 Chill Area
There is an area where anyone can chill just beside the pool.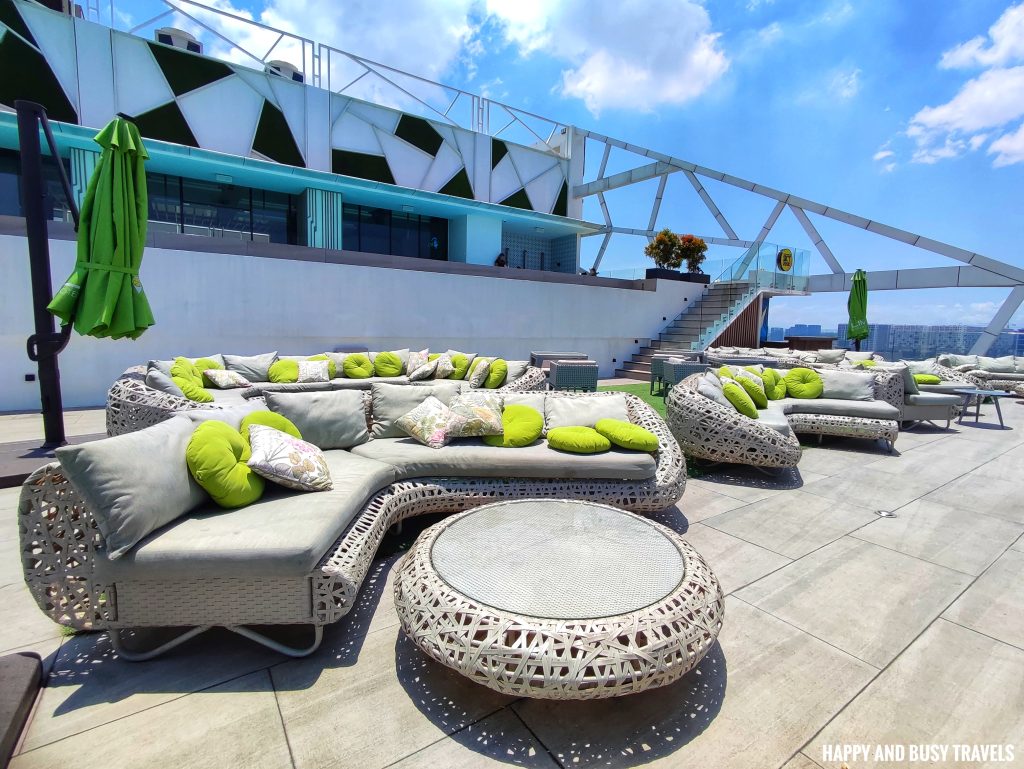 Bayside Buffet
You don't have to go out, you can just dine here at the Bayside Buffet where there is lunch and dinner buffet.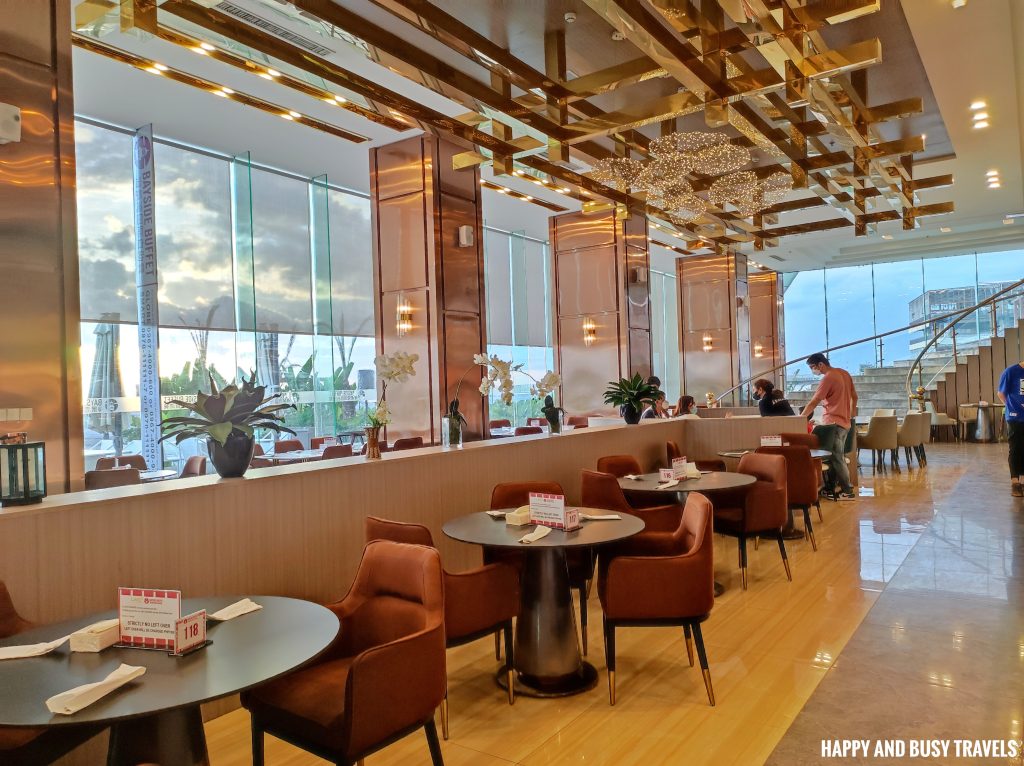 We ate here for our dinner, so we really had a heavy stomach after eating.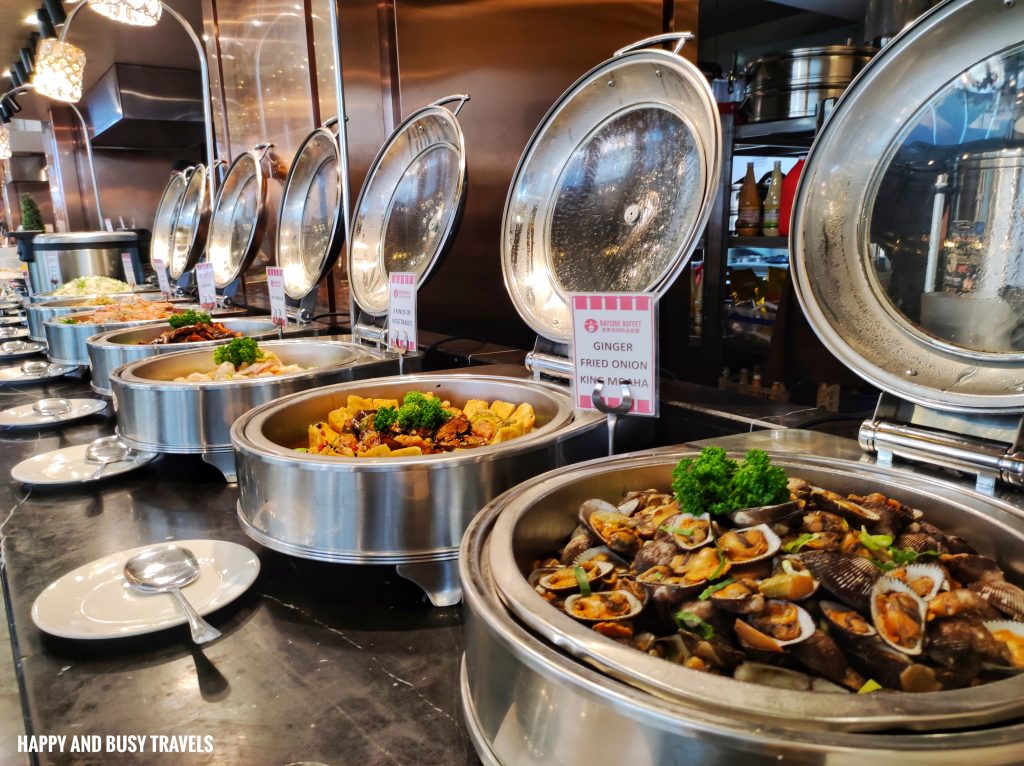 Gym
If guests need to go to the gym, they can use the gym here in the resort.
There is actually a lot of equipment here that only a few use.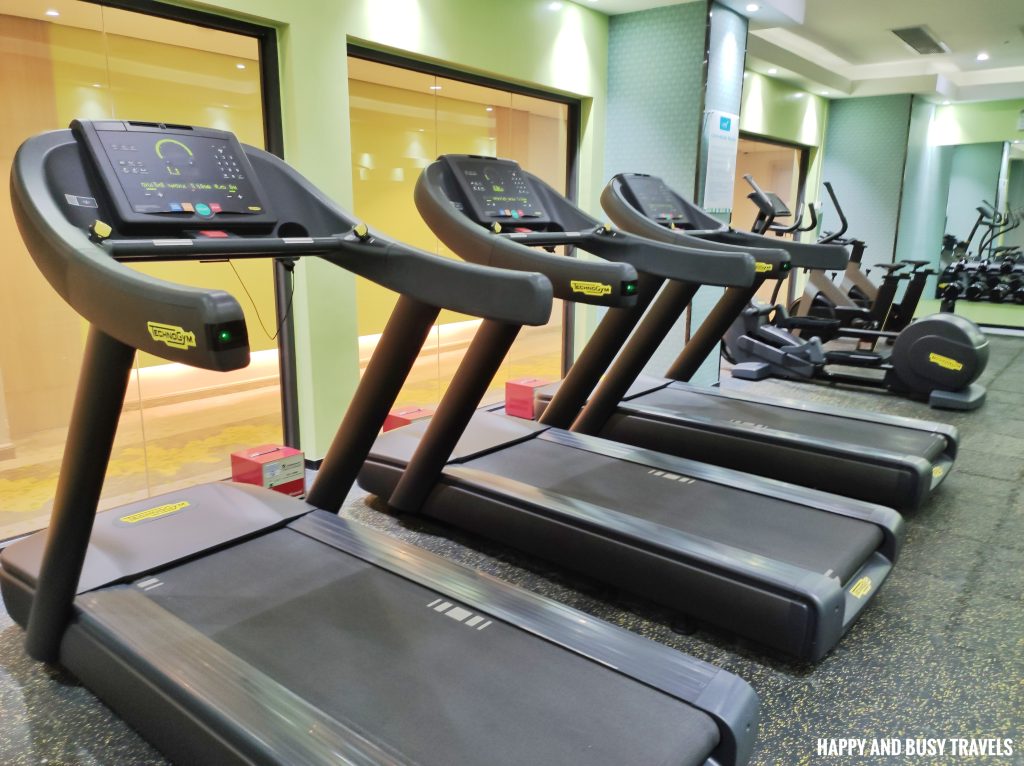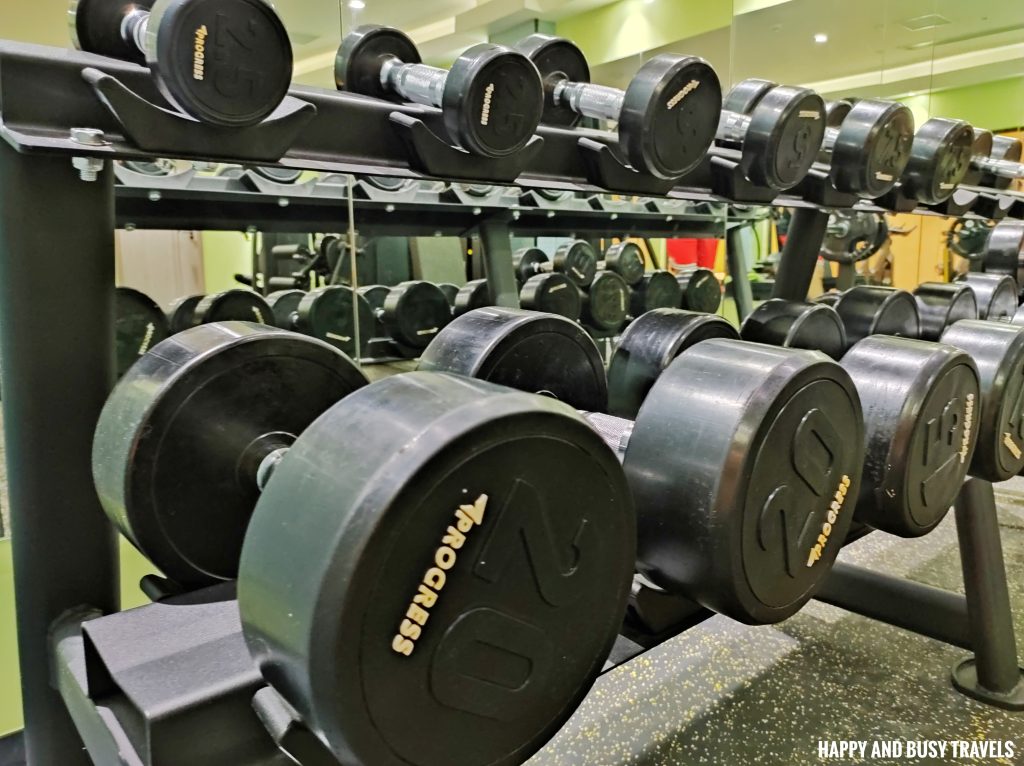 Breakfast Buffet
All of the guests can enjoy the breakfast buffet which comes with the room booking.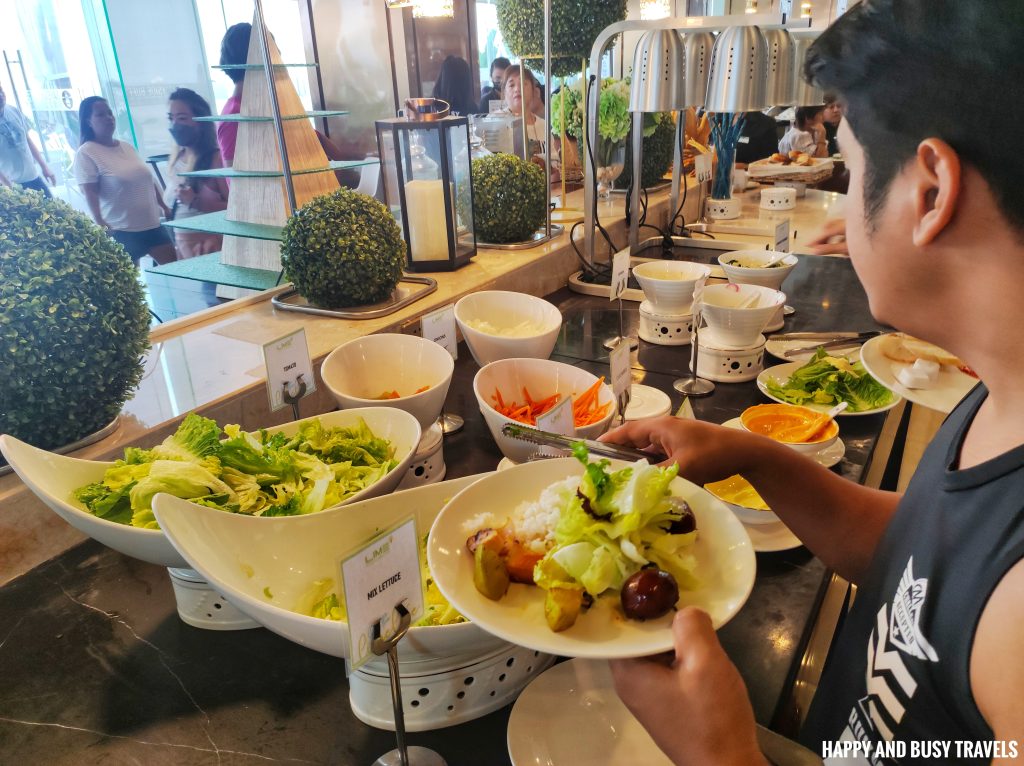 There are salads, classic Filipino breakfasts like Longganisa and Tocino, Egg station, Rice, noodles, different kinds of juices, fruits, and meatloaf.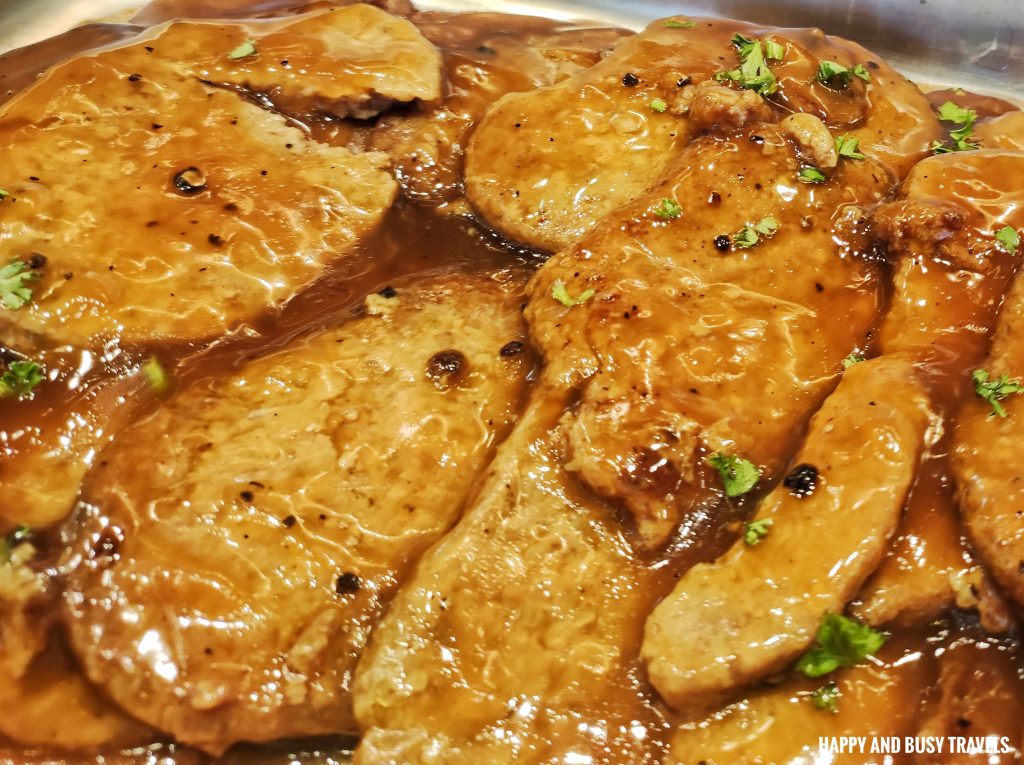 Function Rooms
There are three function rooms in the resort. First is this one beside the pool.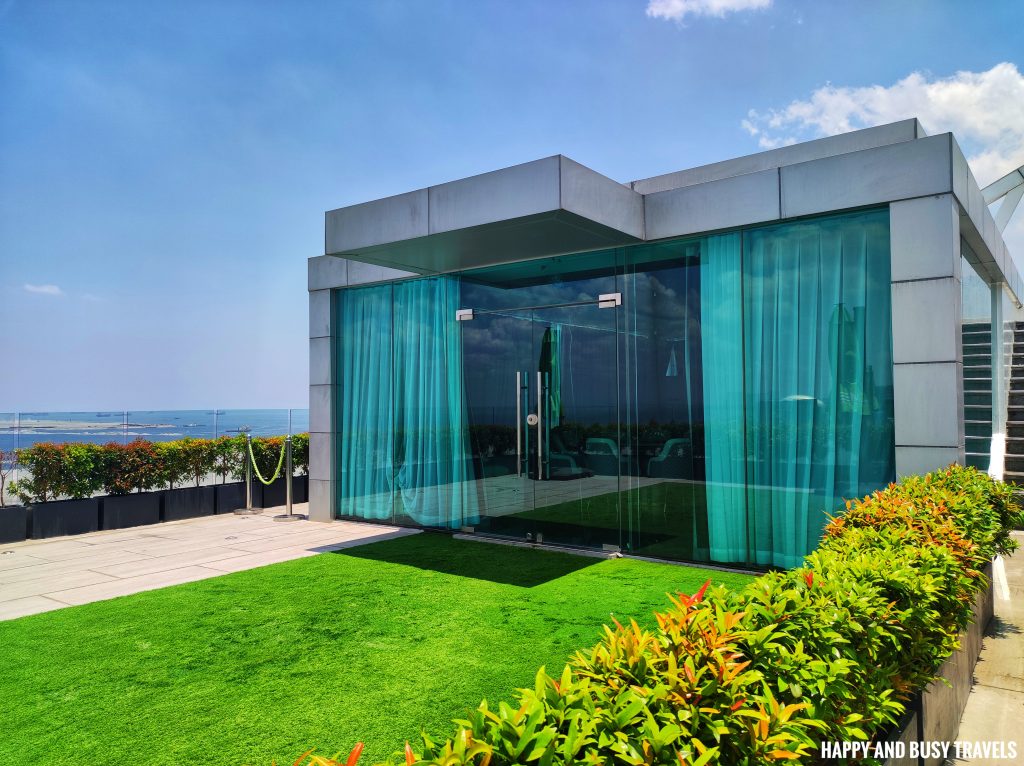 Next is this one beside Lime Cafe.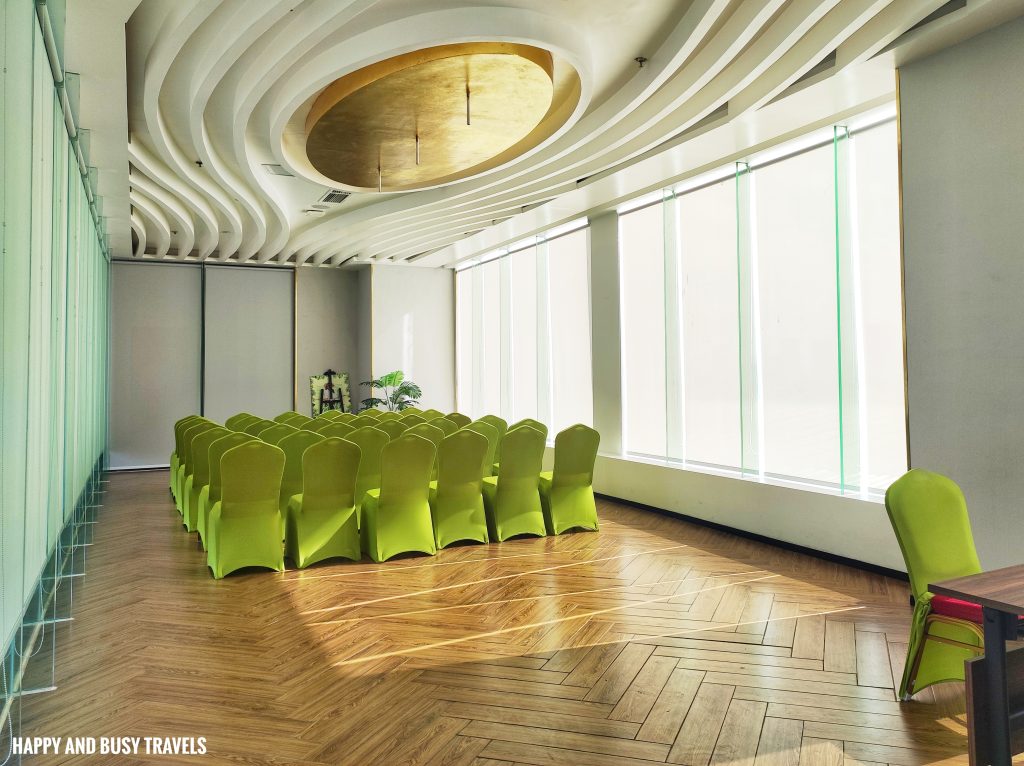 Finally, they have a grand ballroom. Which we didn't have a chance to check out because there are events during our stay.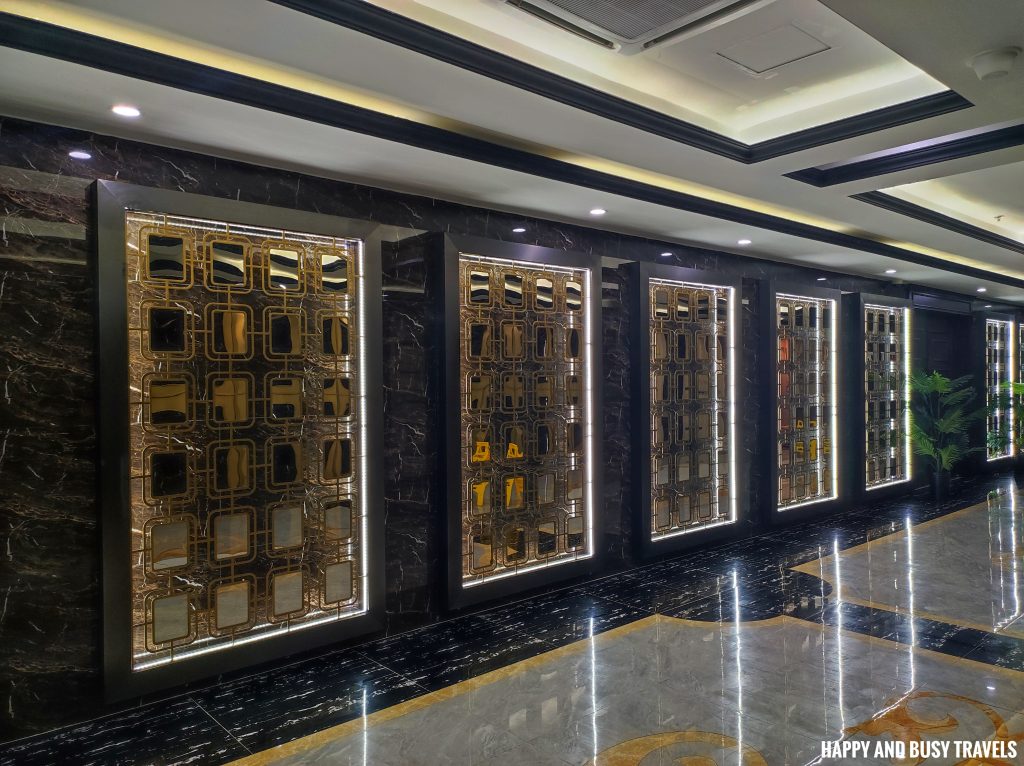 Gallery of Pictures of Lime Resort Manila
Here are more pictures taken at the resort that we want to share.
We saw Sam Pinto during our stay! She and her husband are so nice! Her daughter, Mia is also friendly and even played with us.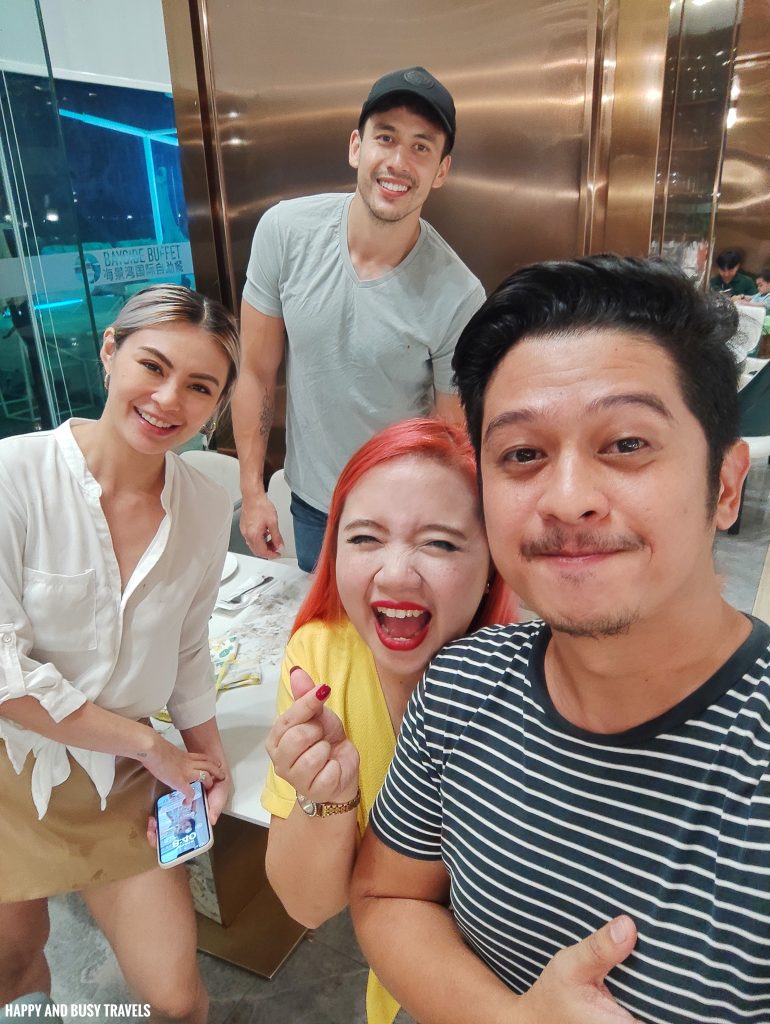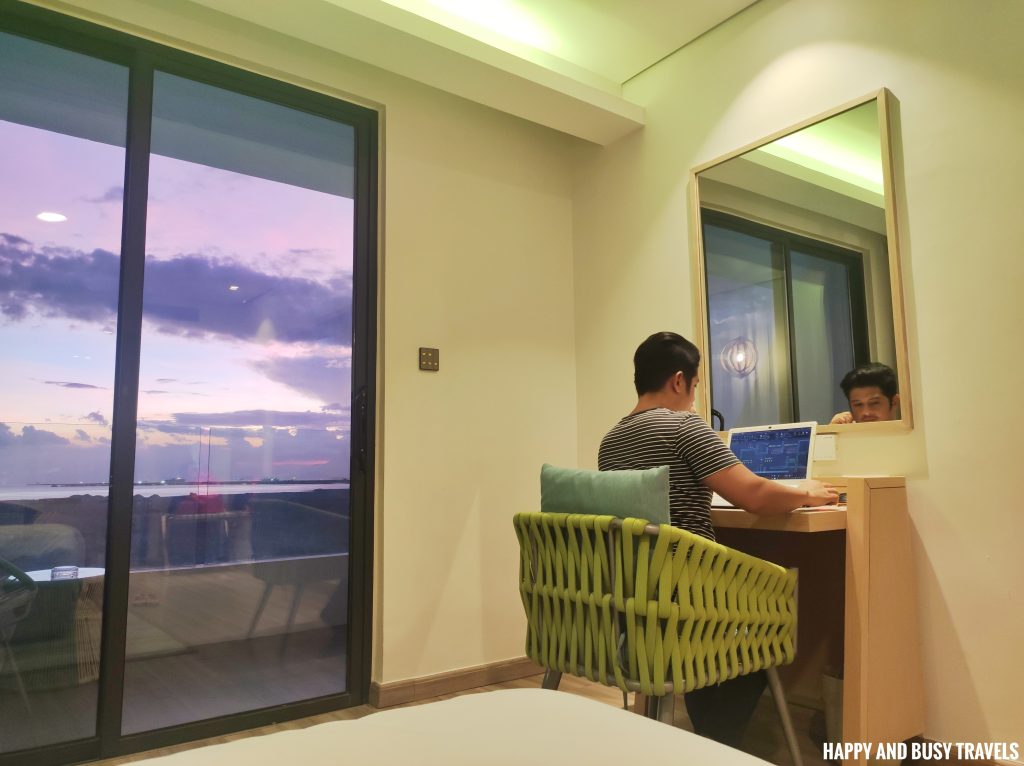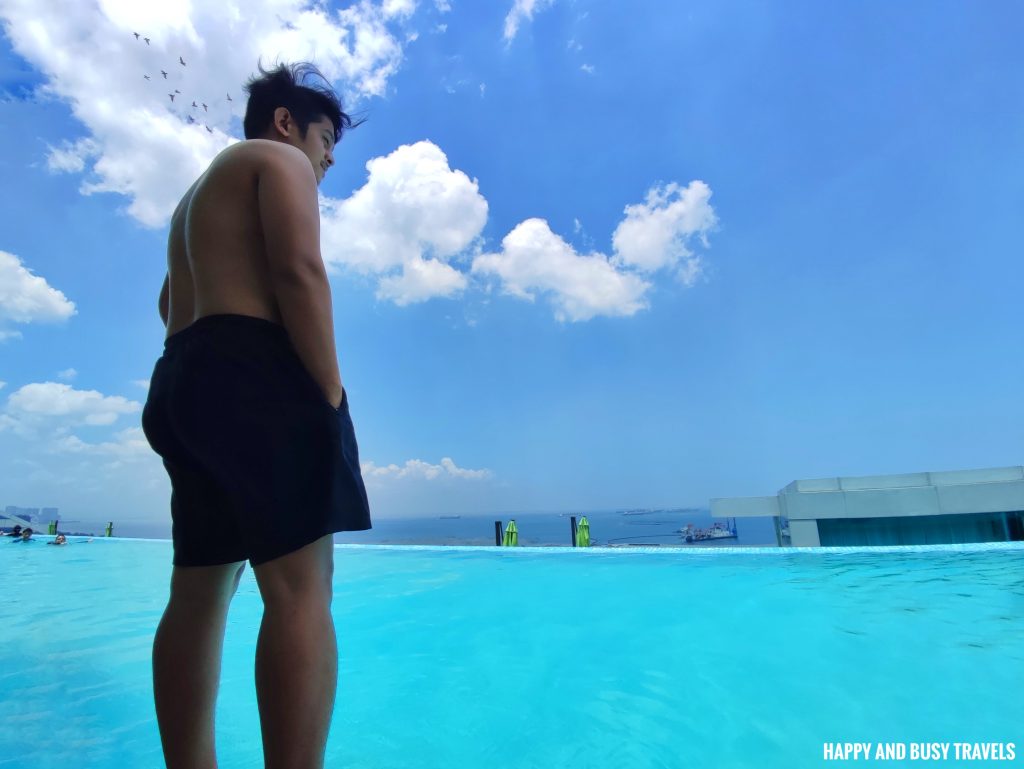 Robot cleaners are on all floors to clean the floors every time. This is aside from the usual janitor in the area.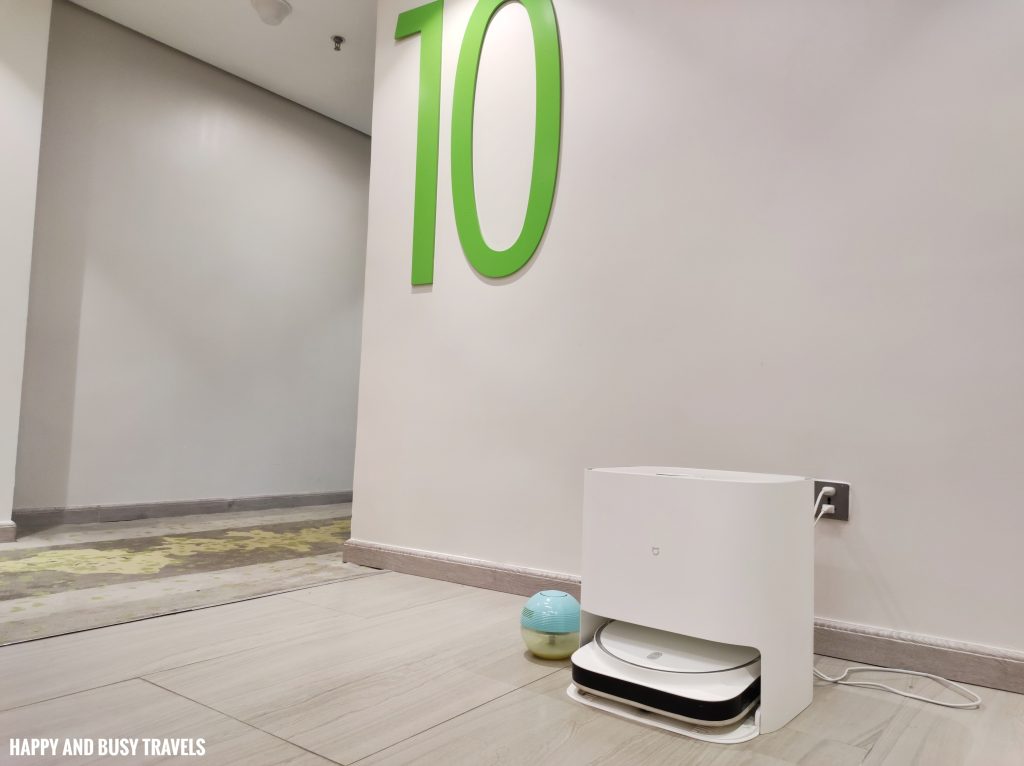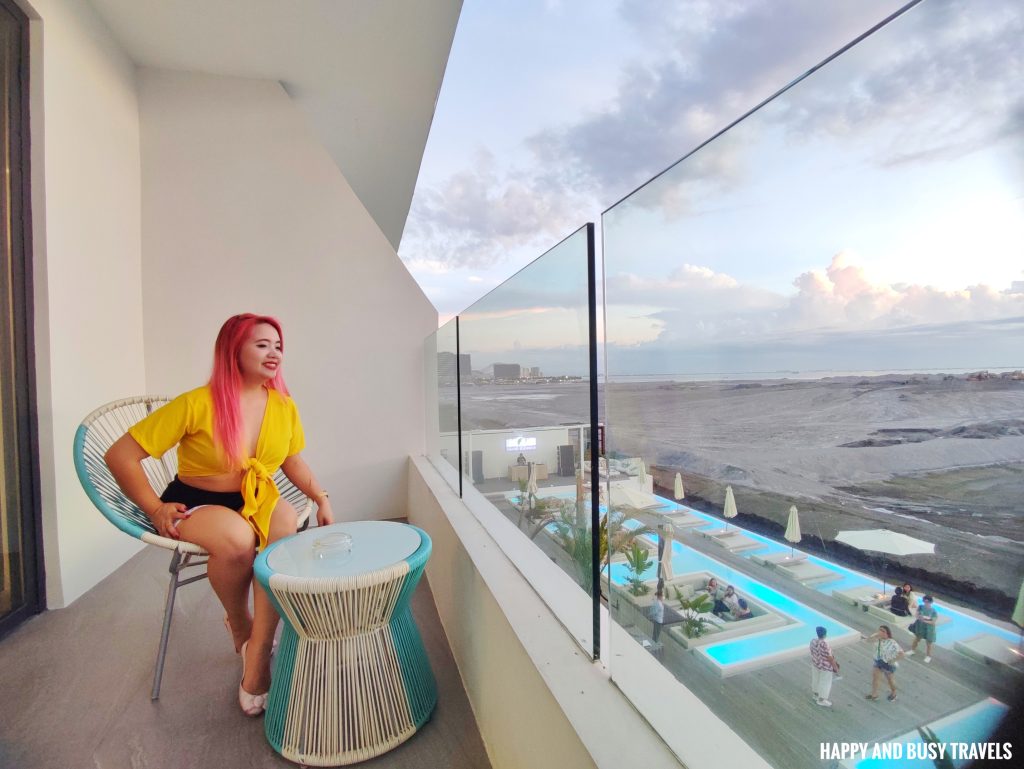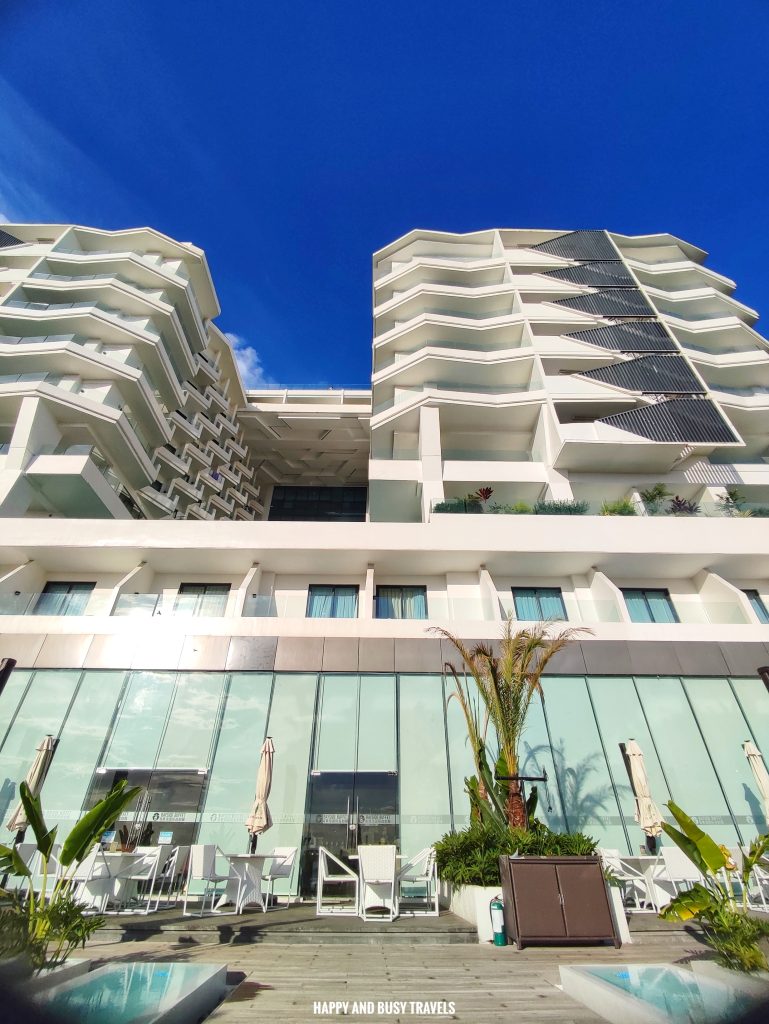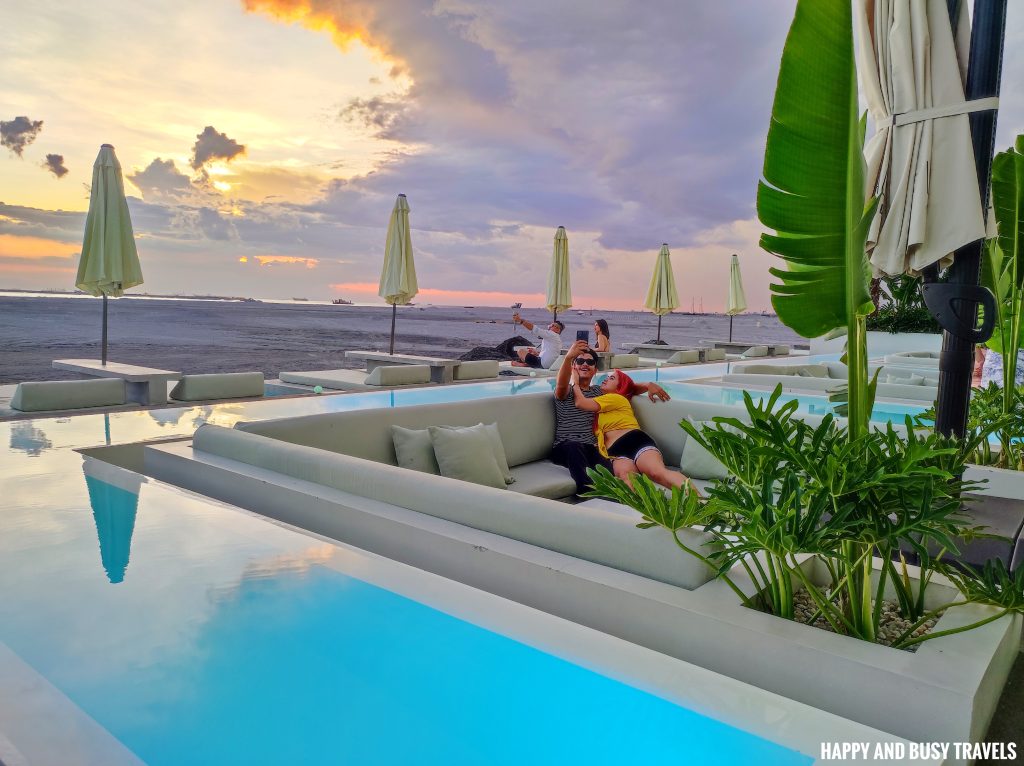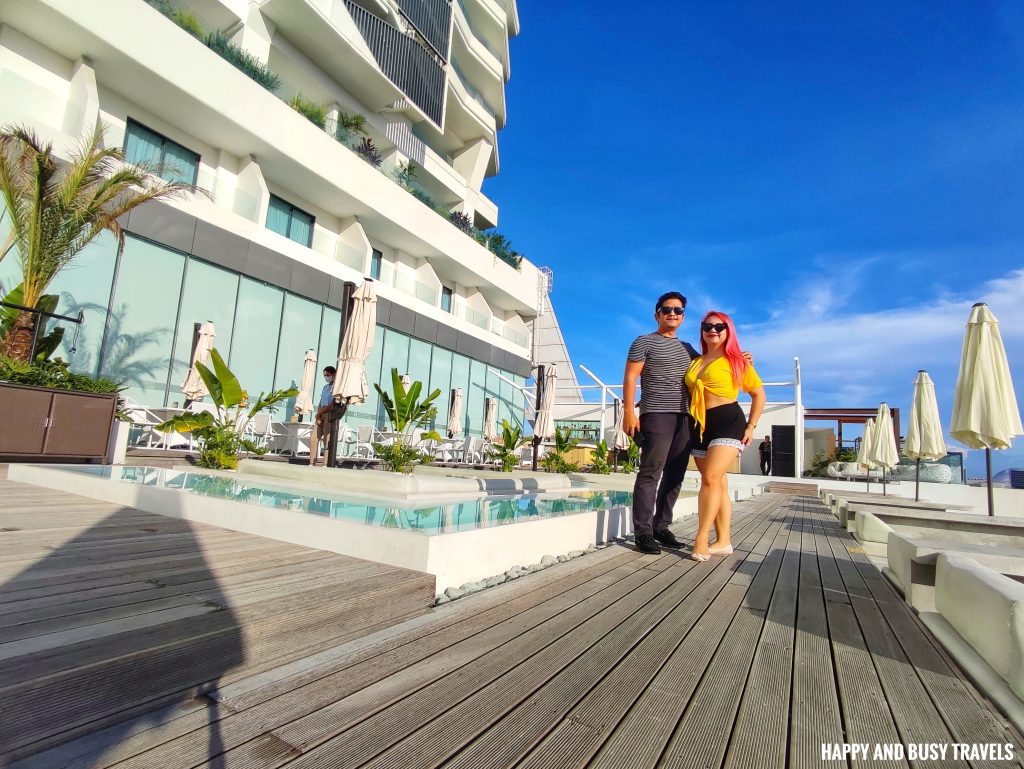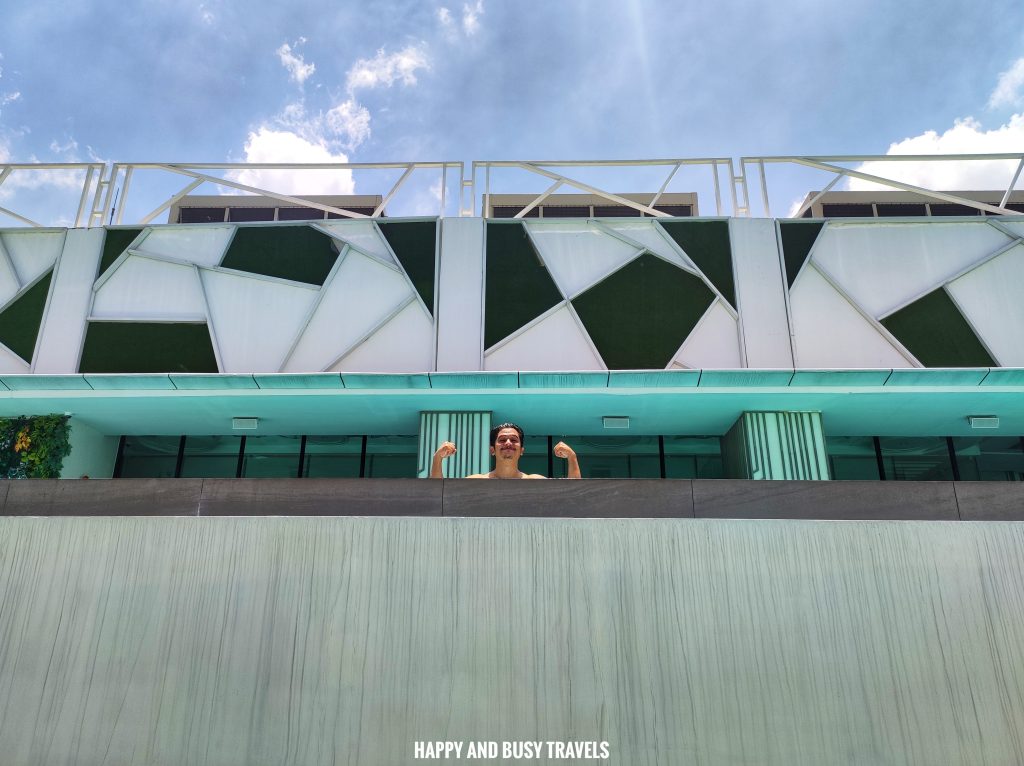 Important Information about Lime Resort Manila
Website: Lime Resort Manila
Facebook page: Lime Resort Manila
Contact Number: +63970 111 1117 ; +63970 111 1119
Email Address: [email protected]
Address: Atang Dela Rama St., Seascape Village, Pasay City
Google Maps Link: https://goo.gl/maps/
Rates of Lime Resort Manila
Published rates as of May 1, 2023.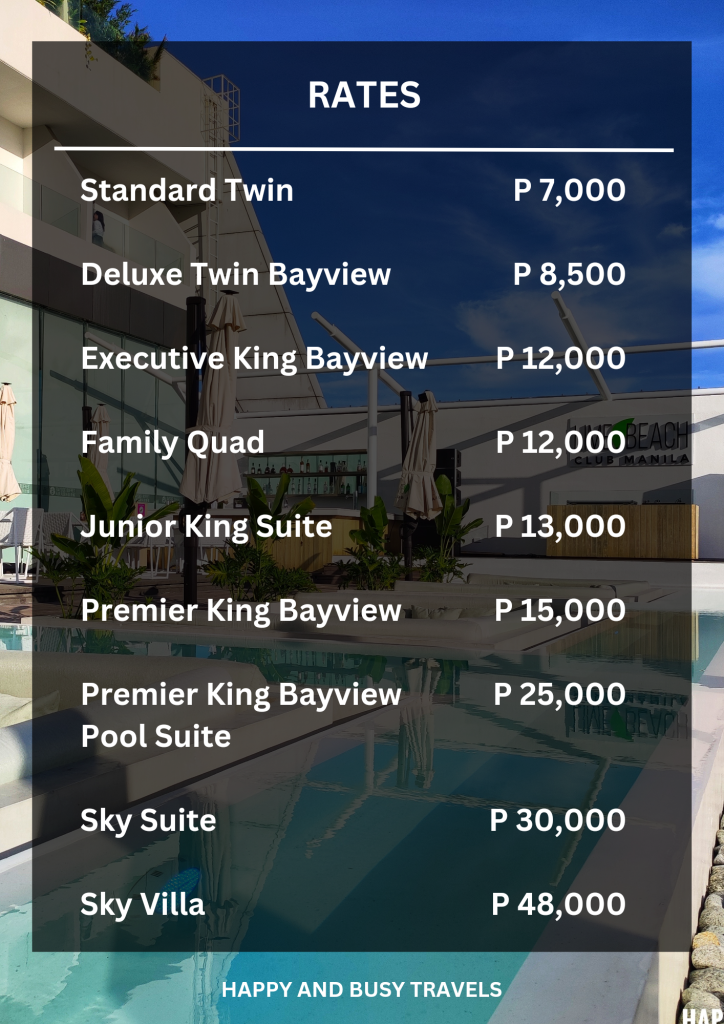 How to Book Lime Resort Manila?
Book through their website: CLICK HERE
Book through AGODA
Happy and Busy's Smileys for Lime Resort Manila
Overall, we enjoyed our stay at the resort. There are a lot of amenities, all of the staff are friendly and helpful, and the ambiance is nice.
Cleanliness
Facilities
Service
Value for money

Location 

Ambiance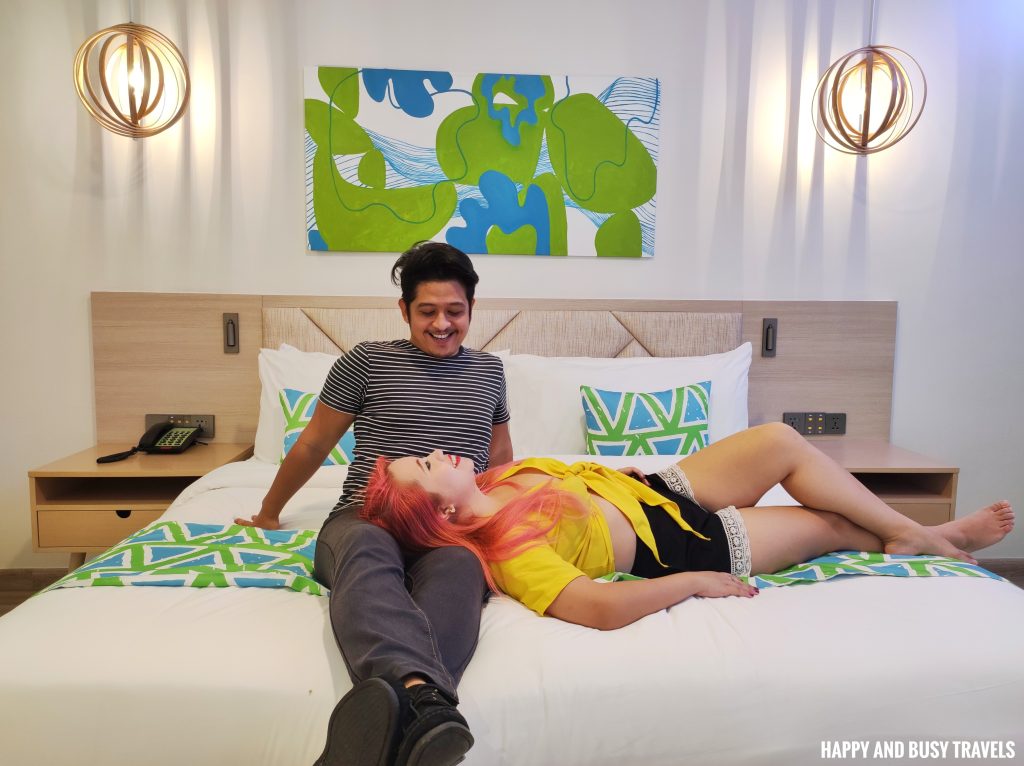 More exciting hotel reviews are at https://happyandbusytravels.com/category/hotels/ so do not forget to check it out!
Like! Follow! Subscribe! to our social media accounts: