360 Degree Beauty Lounge, Cavite
I visited another beauty lounge in Cavite with my friends Karla of Travel with Karla, and Renz of Thinkable Box. This time we went to 360 Degree Beauty Lounge because we heard this is just a newly opened spa and salon.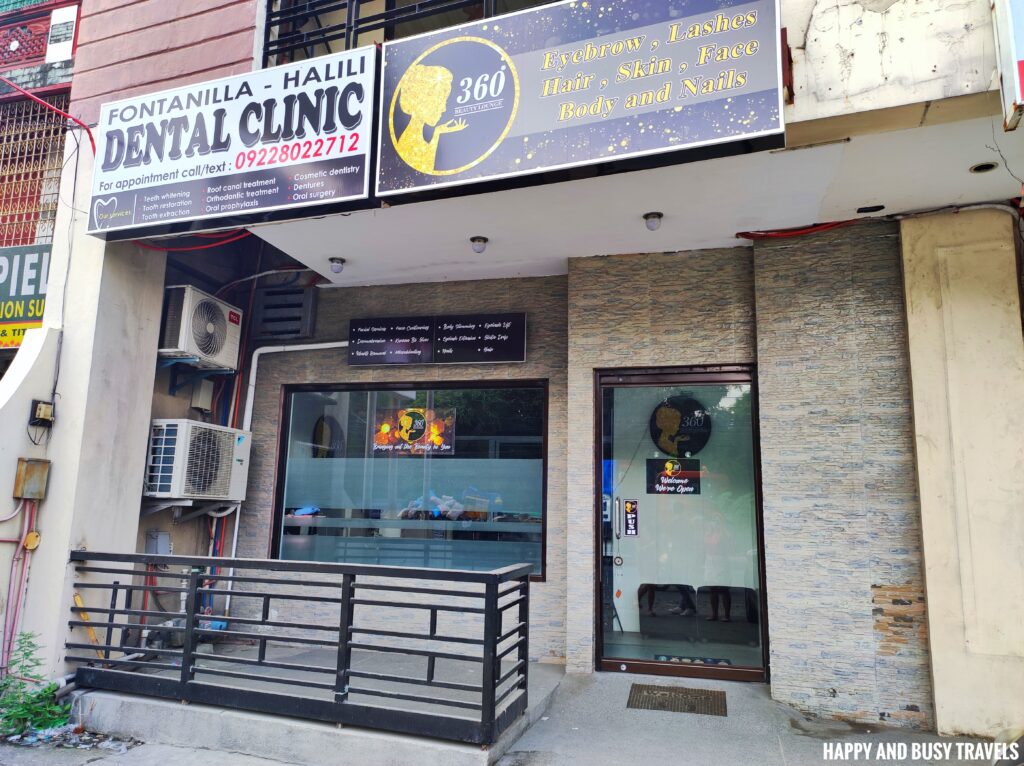 Important Information
Facebook: 360 Degree Beauty Lounge
Contact No.: 0922 802 2712
Operating Hours: 9 AM to 8 PM
Mode of Payment: Cash
Address: ARC Building (in front of PTT gasoline station), Piela, Brgy Sampaloc III, Dasmarinas City, Cavite
Google Maps Link: https://goo.gl/maps/
Inside 360 Degre Beauty Lounge
When we went inside, we immediately saw the salon and spa area. We also didn't expect that the lounge has a wide space.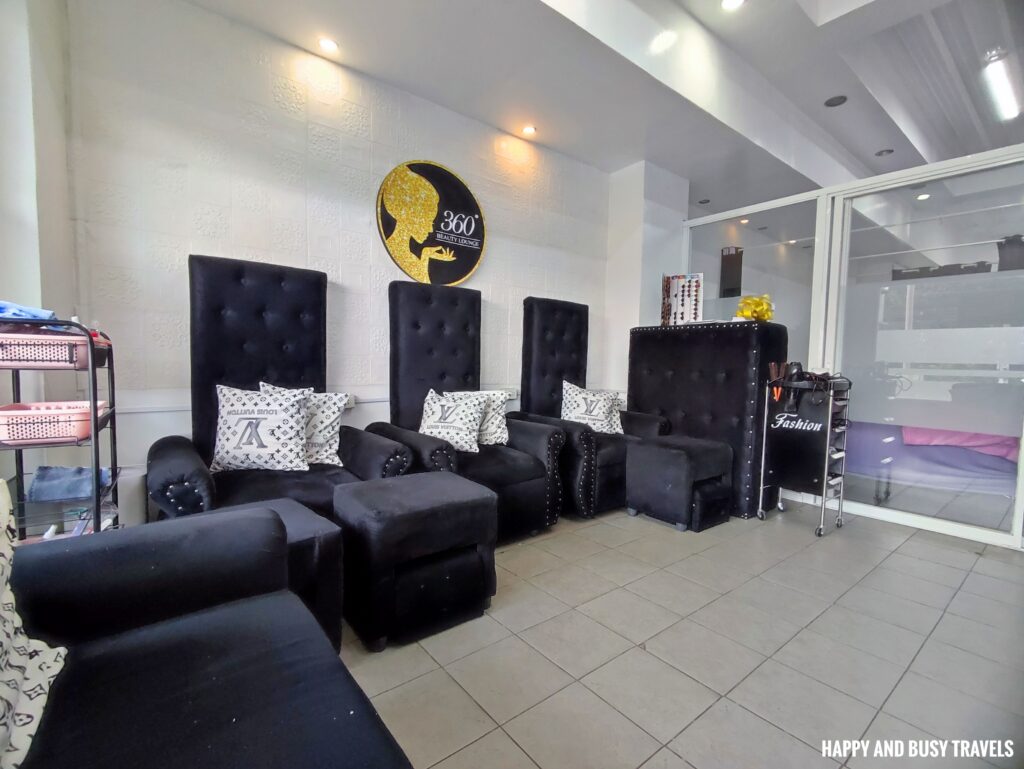 These chairs are nice and comfy, but i won't be using these because I will take the slimming services.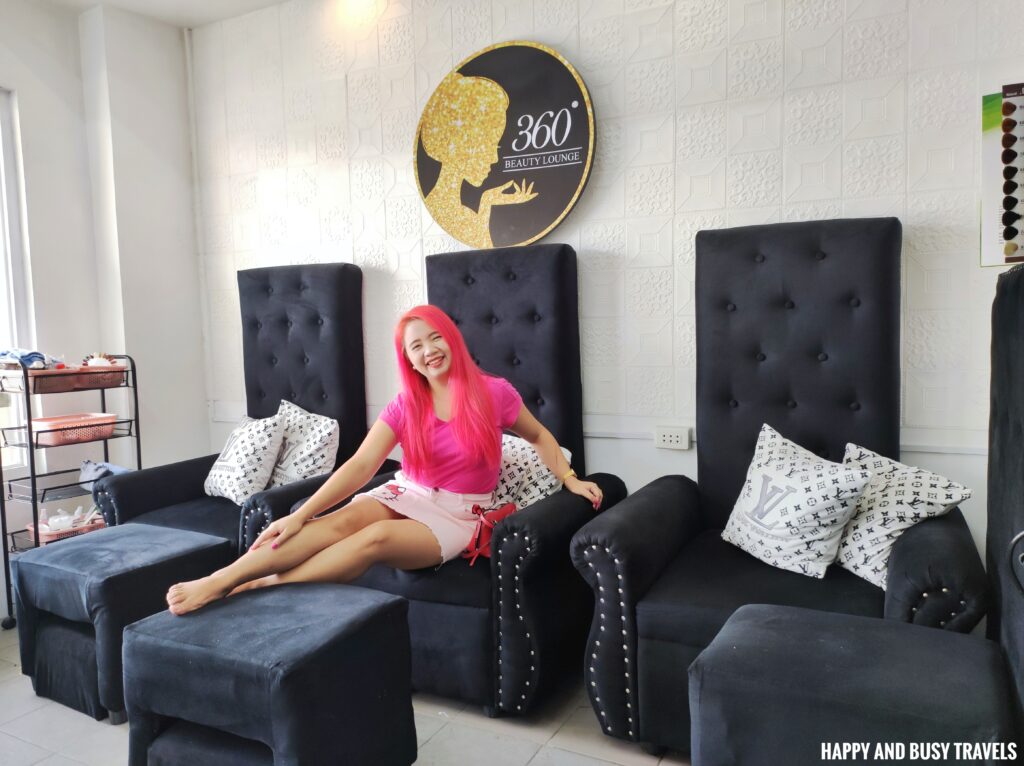 Karla and I went to the area with the curtains where we can have privacy and experience the services. We have decided not to place the curtains between us so we can see each other.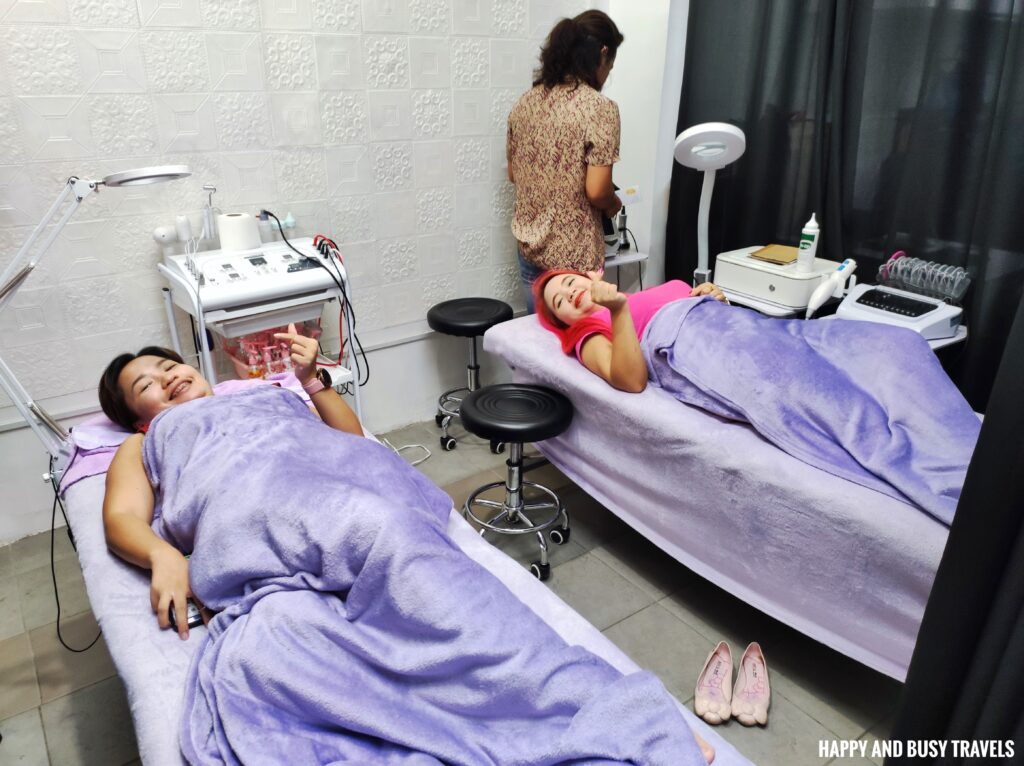 Face Slimming Services of 360 Degre Beauty Lounge
My face is prepared before I got the services. If you want facial services first, you can have it before doing these procedures.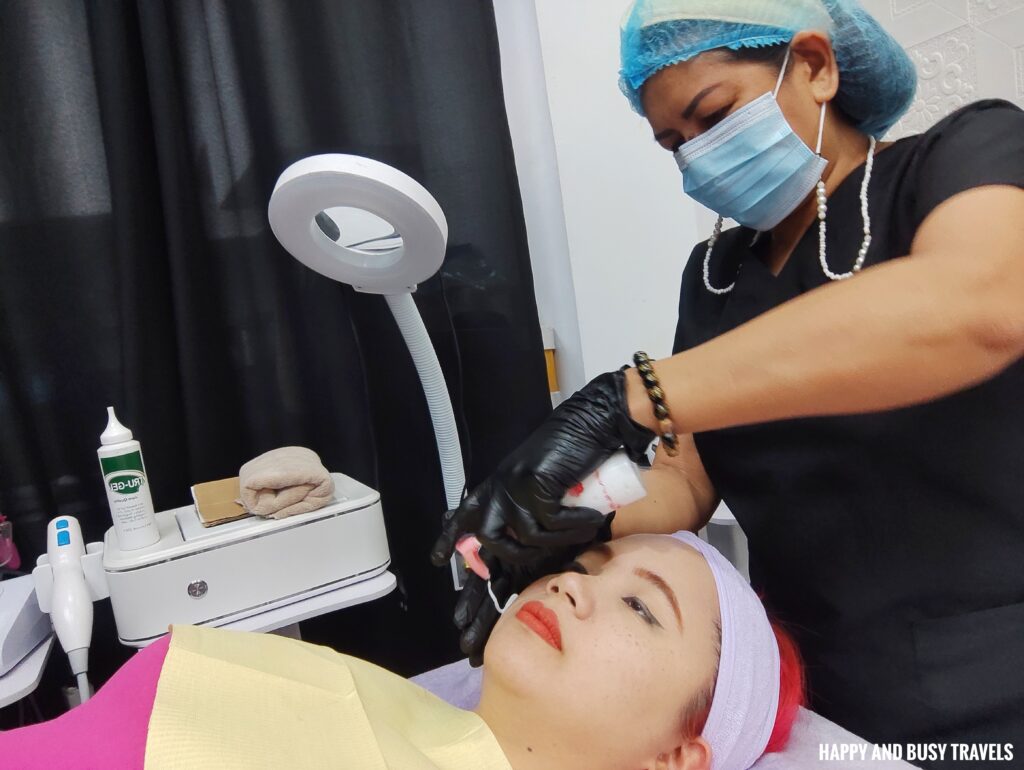 Radio Frequency Therapy
The machine is being prepared as I silly around. This is the Radio Frequency Machine or we can just call it RF. This uses radio frequencies (as the name states) to stimulate the production of collagen which will tighten up the skin and reduce wrinkles. This is also a famous way to reduce fat in the portion that is treated, in this case, it's my face.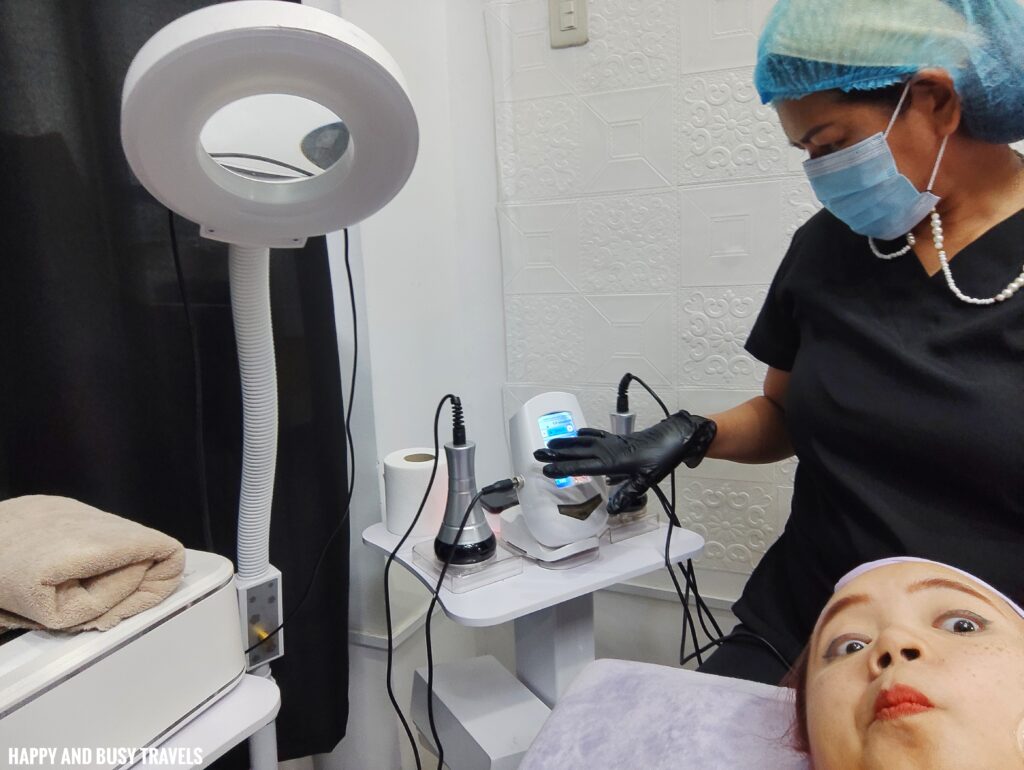 They used the therapy on one side of my face first so we can see the difference. I didn't expect a lot because it will take at least 5 sessions of RF therapy before seeing the results.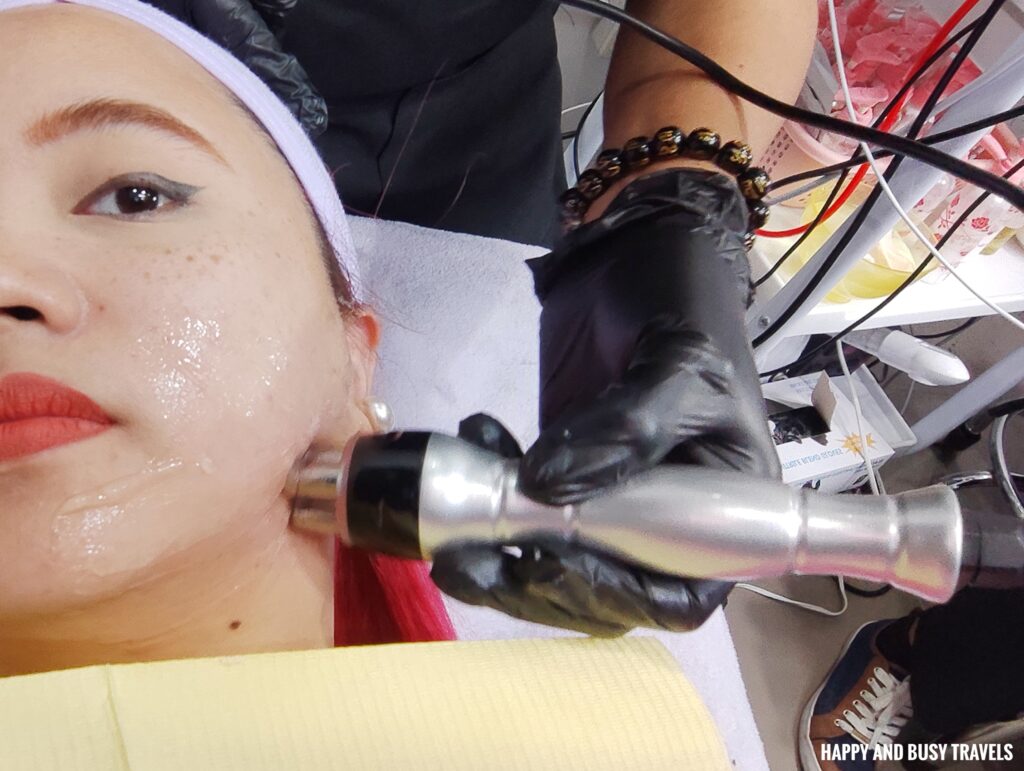 High-intensity Focused Ultrasound Slimming
After the RF, I had High-intensity Focused Ultrasound (or HIFU) Slimming treatment on my face. This is the strongest and non-invasive way to remove fat by destroying fat cells in just one session, which is just 1 hour.
We wanted to achieve a V shape on my face, so we started with my jawline or my double chin.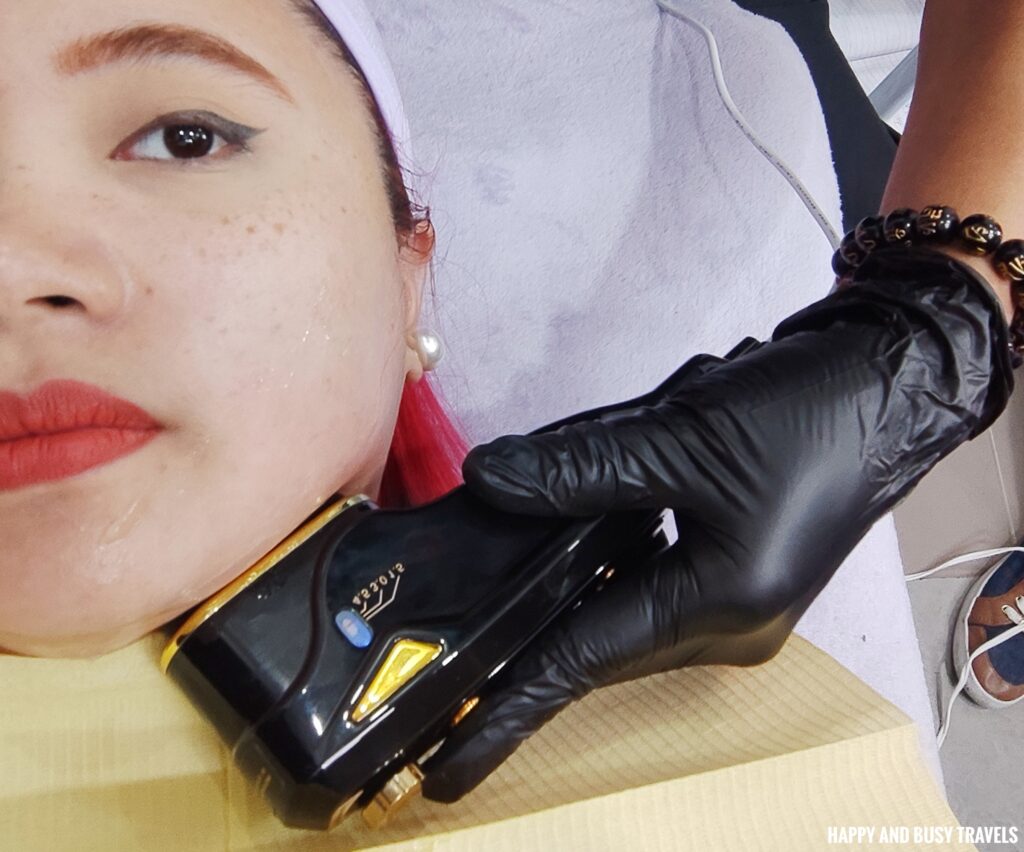 Then proceeded under my cheekbones.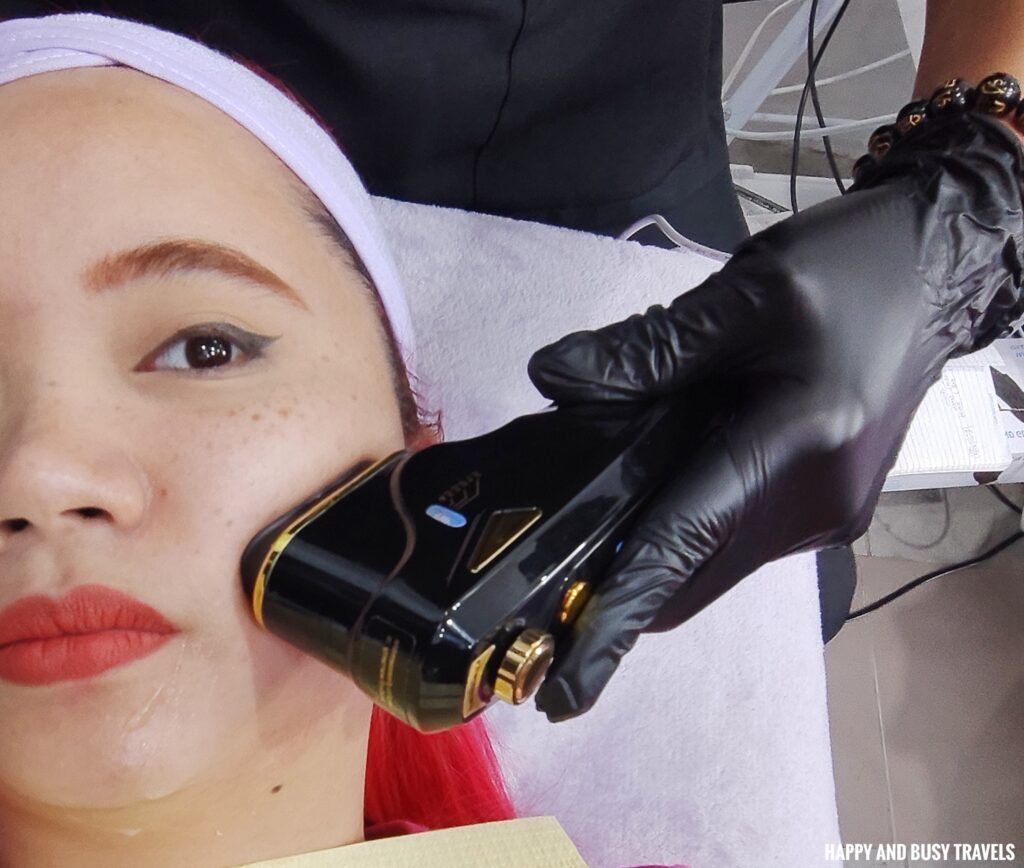 Results
As I have mentioned earlier, we treated one side of my face only so we can show the difference. After the RF and HIFU, here is the result.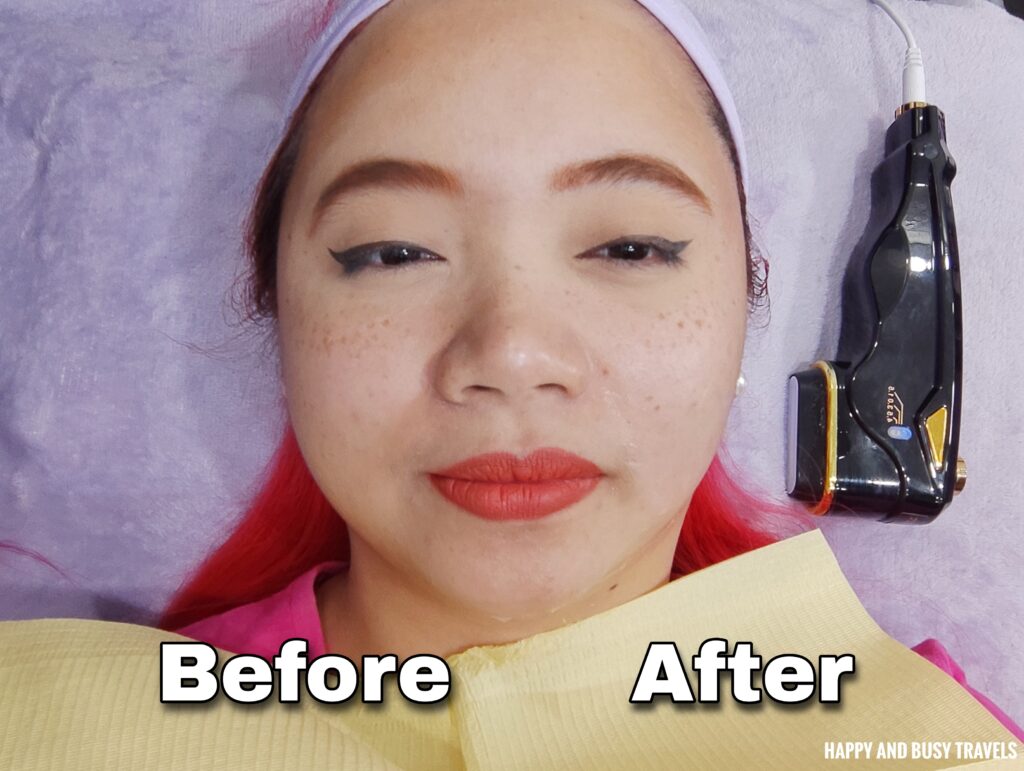 Surprisingly we saw the results immediately.
Electric Muscle Stimulation Slimming
I was really curious about Electric Muscle Stimulation (EMS) Slimming so I tried it too. This is a non-surgical way again to strengthen the muscles and reduce fat by using electric impulses that stimulate muscle contractions and increase blood flow. They said this therapy is really a surprising way again to reduce fat instantly, that's why we have decided to try this too.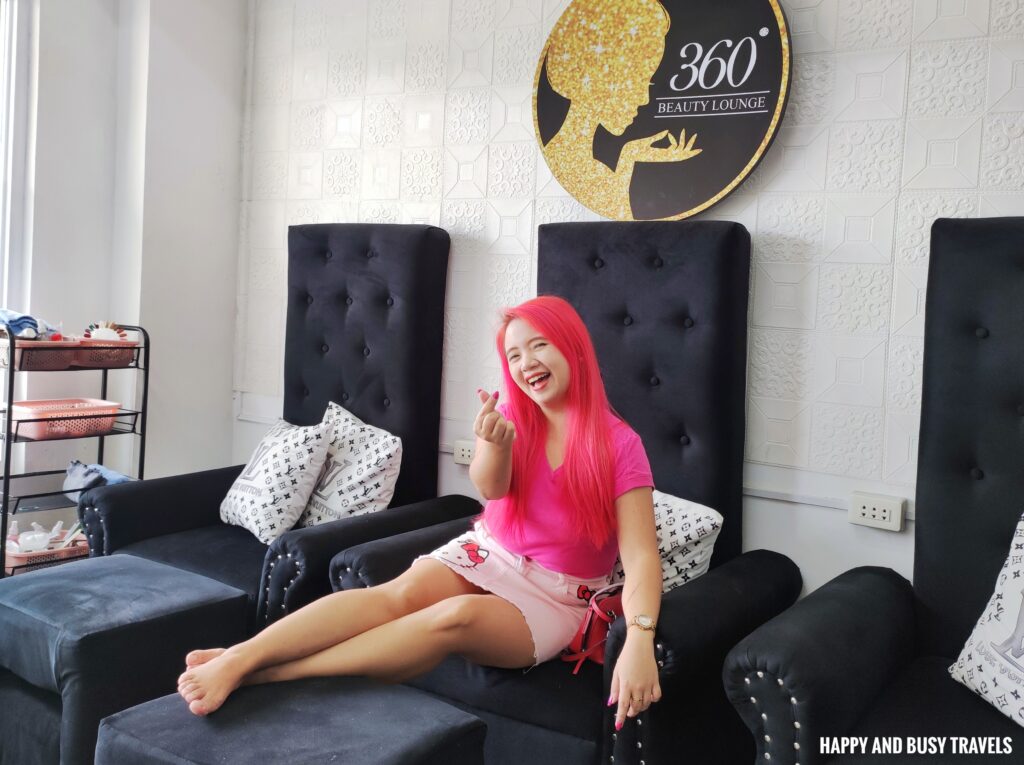 First, the belt and the circle pads were placed on my abdomen. The circle pads will bring the electric current that will treat my abdomen.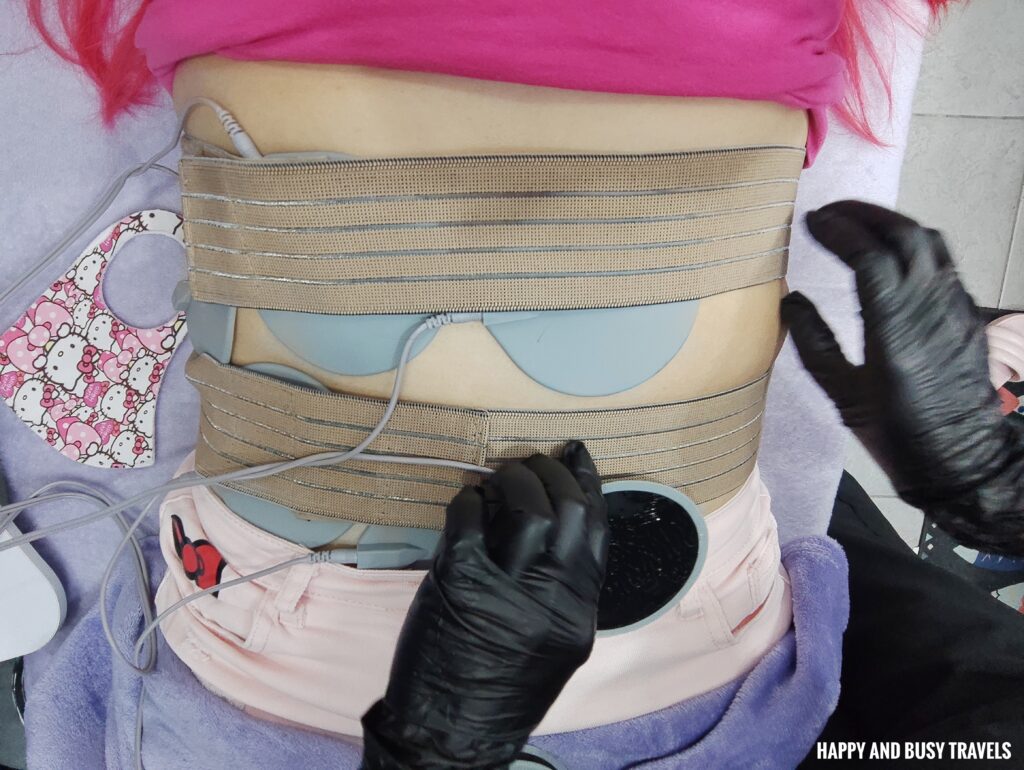 After they placed all of the pads, they switched on the machine and I felt the impulses. It is relaxing for me, but they said some people are surprised and tickled by this. EMS can be used in different parts of the body including the boobs.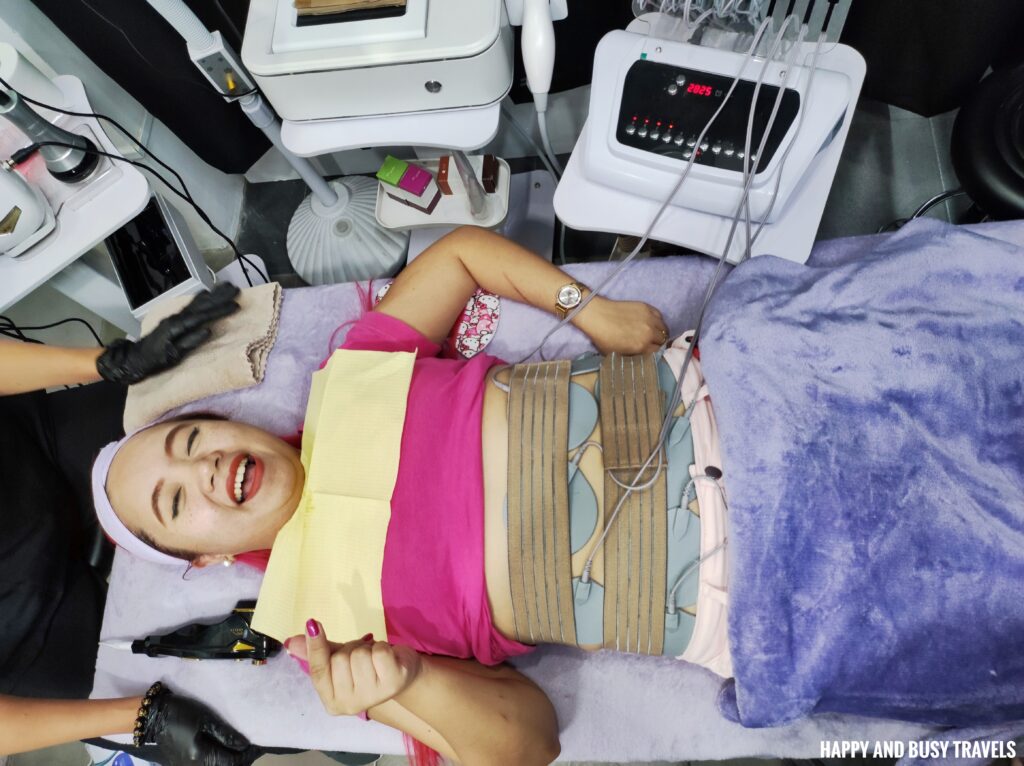 I have a large waistline so I am kinda shy to show this to you haha. But here it is there is really a significant result. I lost around 0.75 inches throughout my waistline.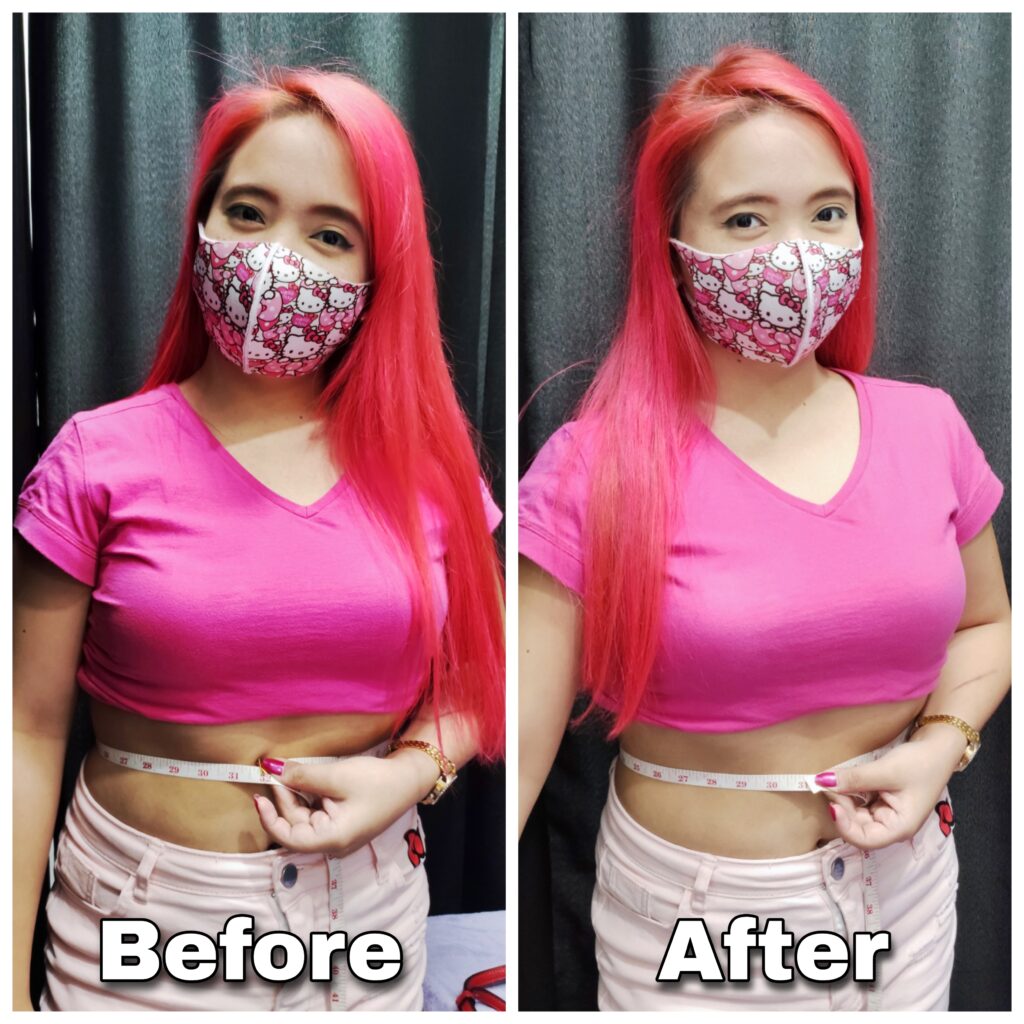 I highly recommend this one because it is highly effective and super affordable. For just Php 500 you can get 1 session already.
List of Services of 360 Degree Beauty Lounge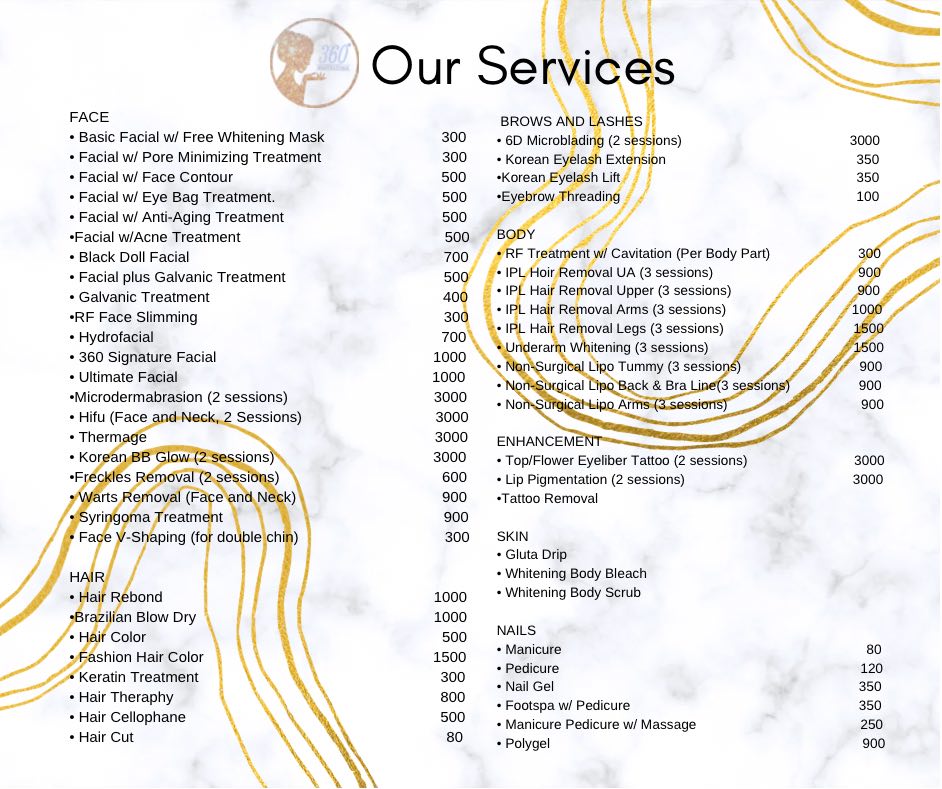 Happy and Busy's Smileys for 360 Degree Beauty Lounge
My friends and I had a great time during our pampering sessions. The results are surprisingly fast and relaxing. We'll come back to have more sessions and achieve our body goals.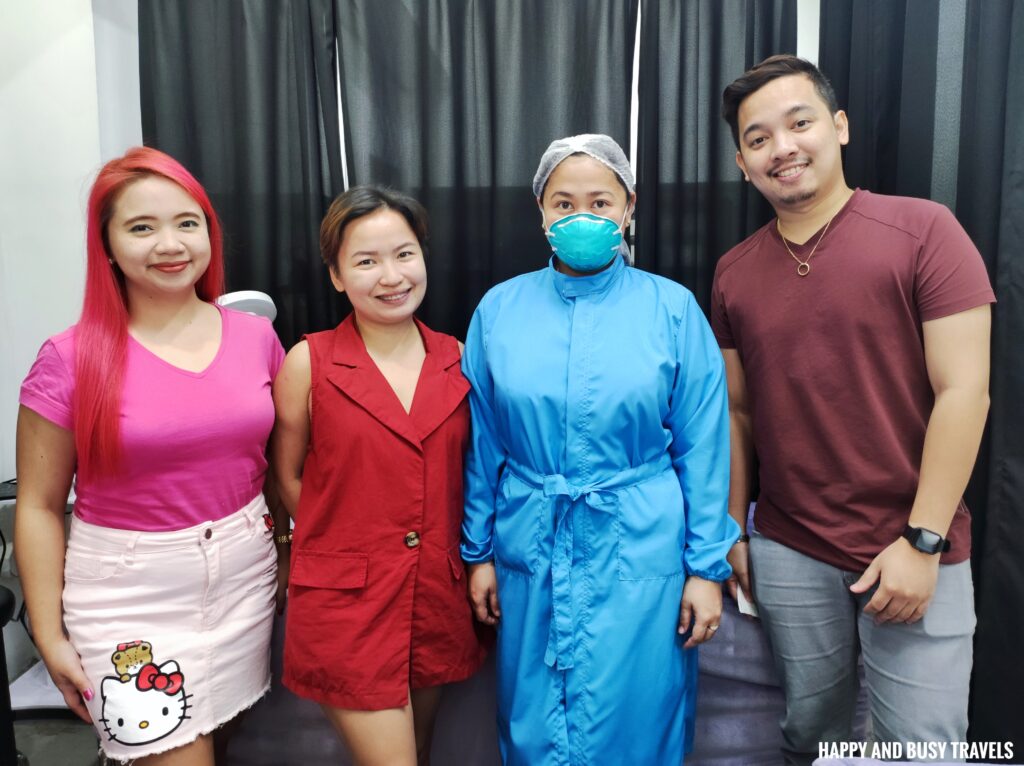 More exciting beauty services and products review at: https://happyandbusytravels.com/category/beauty/