Dreamland Beach Resort, Camiguin
If you are looking for where to stay in Camiguin, we recommend Dreamland Beach Resort. It is one of the nice resorts in Camiguin. So, when Busy and I went to Camiguin to celebrate our anniversary, we stayed here.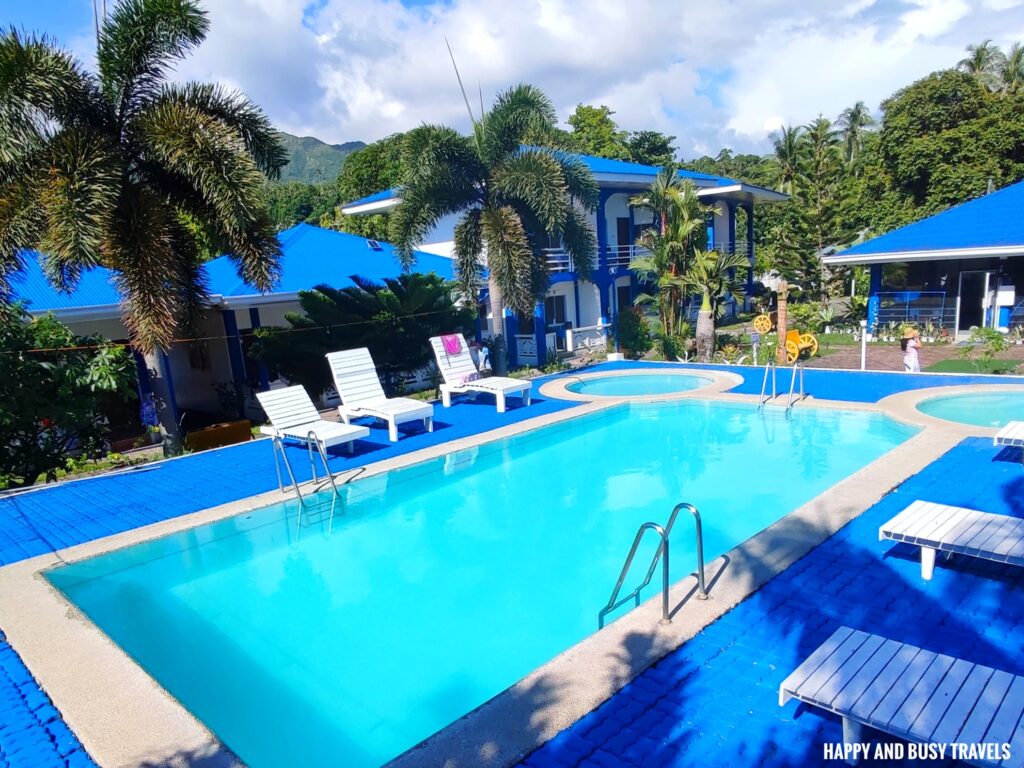 Quick Links
Checking In Dreamland Beach Resort
As soon as our ride dropped us at the resort, we were greeted by Veince (one of the friendly staff). He assisted us through our check-in and gave us an introduction to the resort. Then, we finally saw our room.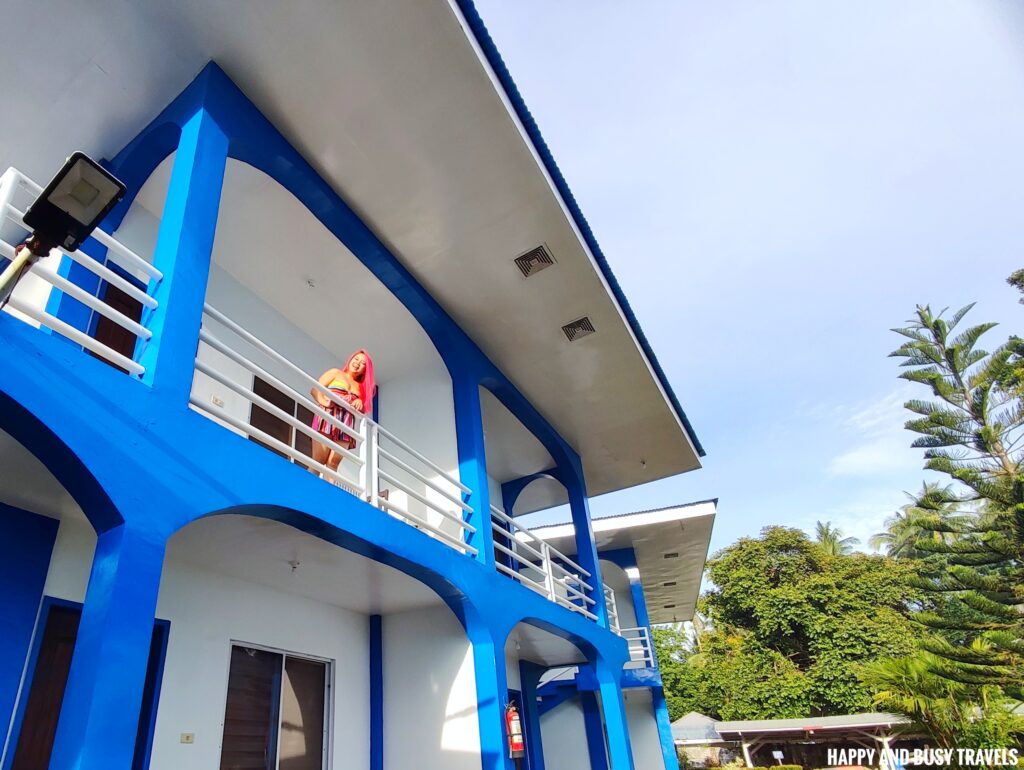 Master Suite
We stayed in one of their Master Suites, which is one of their best rooms.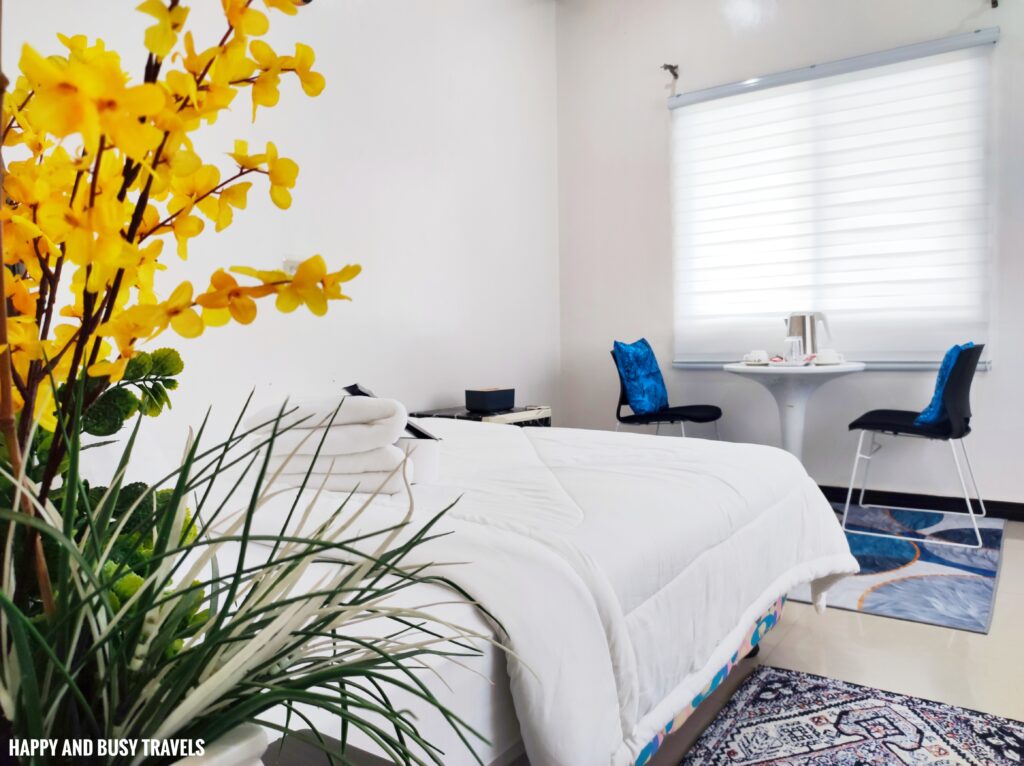 Features of the Master Suite
There is more than what we need in this room. First, there is a Queen-sized bed.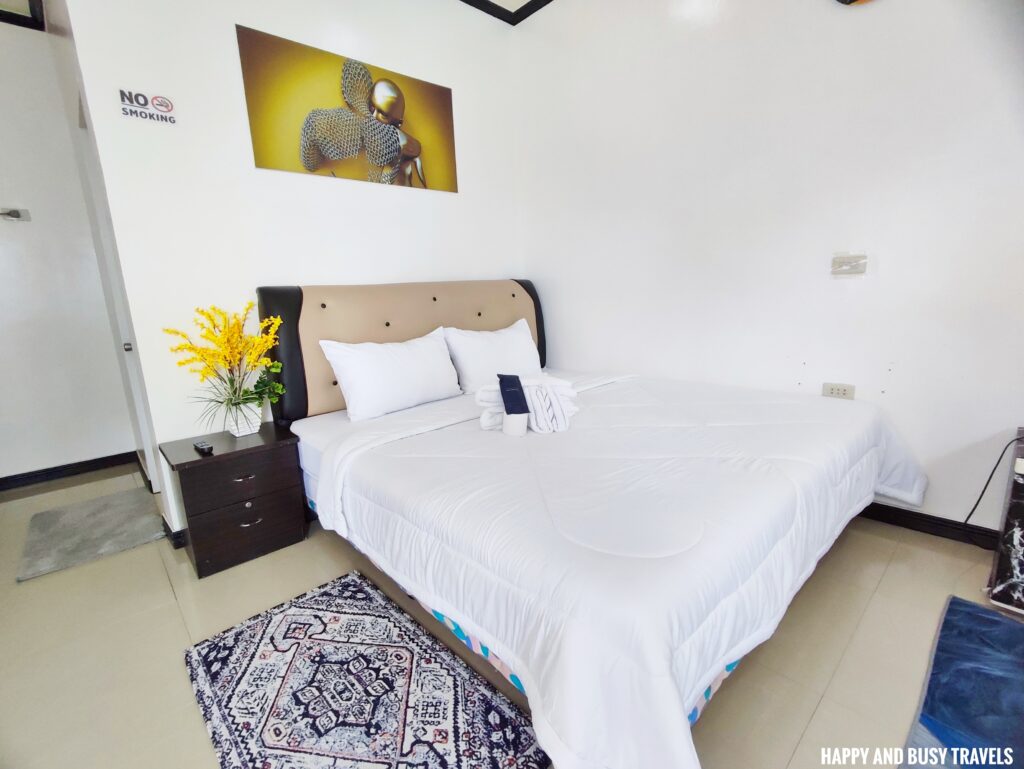 Then there are lots of carpets, a table and chairs, a refrigerator, facial tissue, an electric kettle, glasses, mugs, and coffee.
There is also a cabinet and a vanity dresser beside it.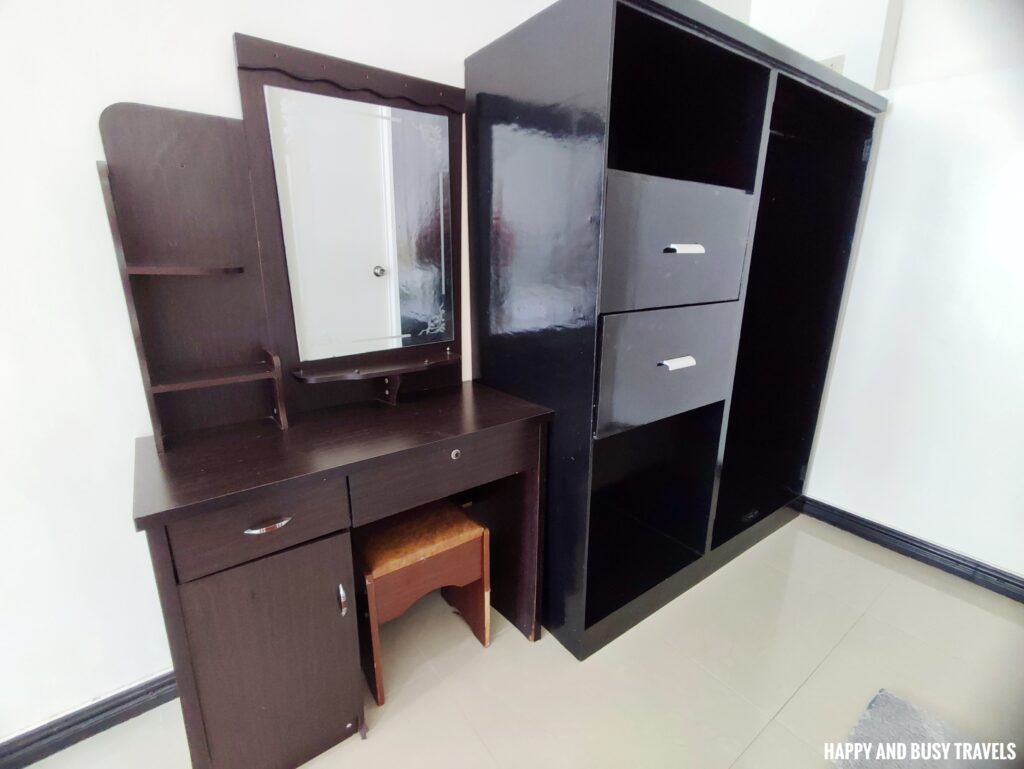 Outside, there is a balcony with a table and chairs.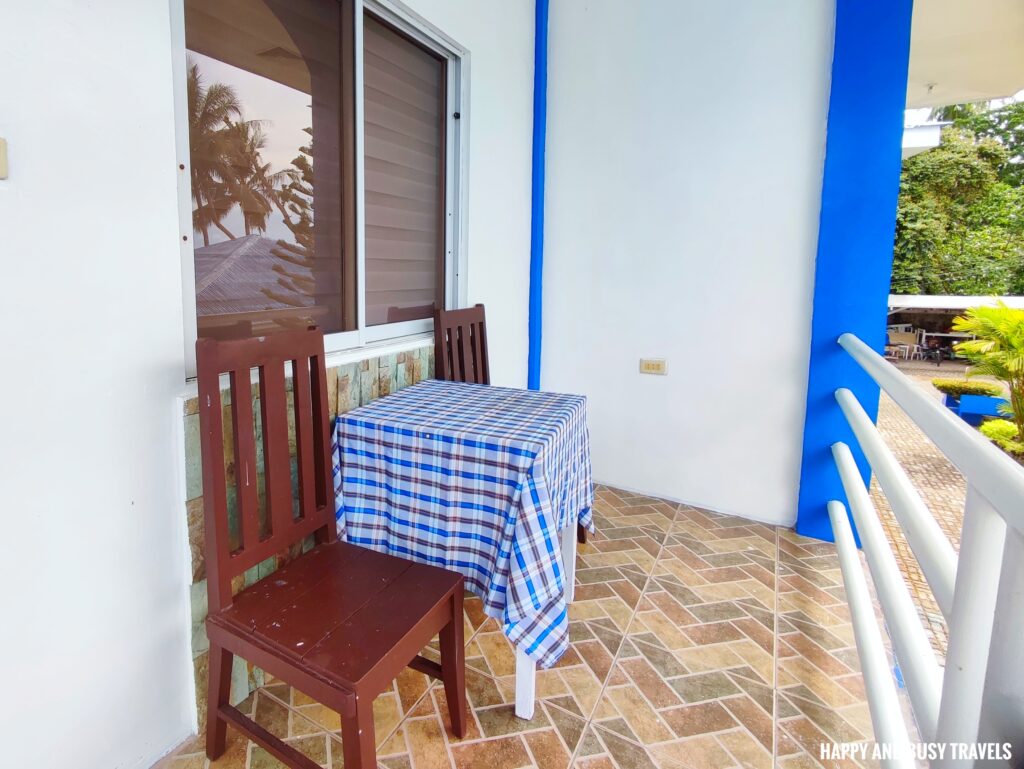 We like balconies because we can sit here, chill, and check out the surroundings.
This is their bathroom, it has a sink, toilet bowl with bidet, mirror, hot and cold shower, a pail, and a dipper.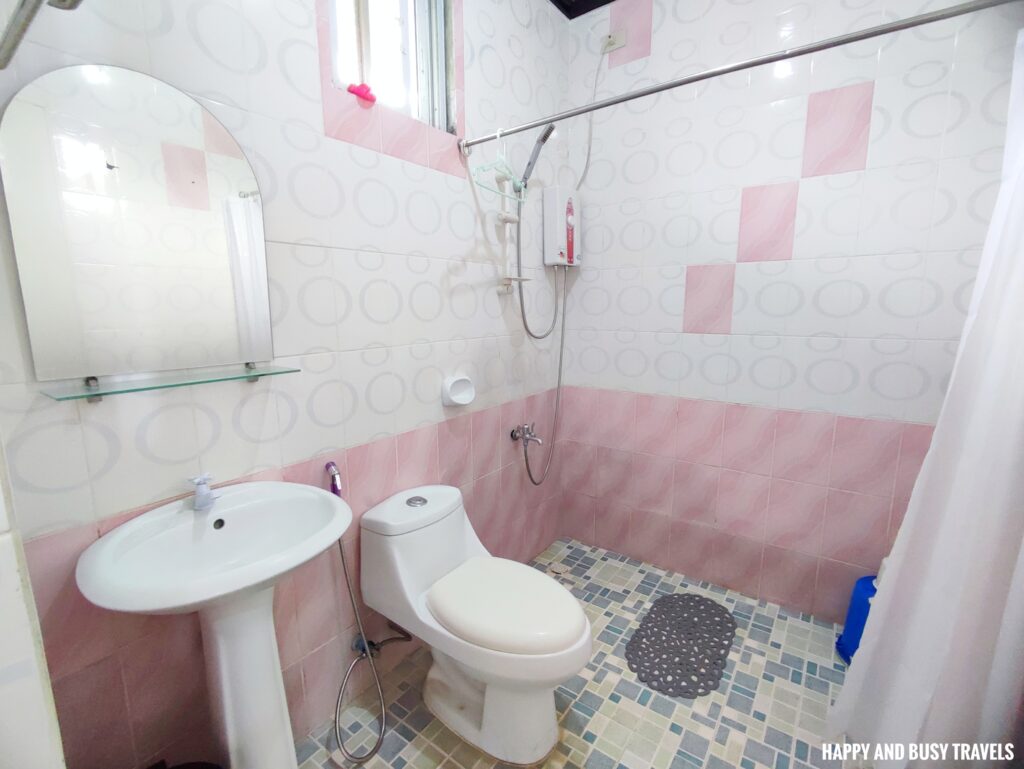 Toiletries are also available so you do not have to worry to bring your towels and amenity kit.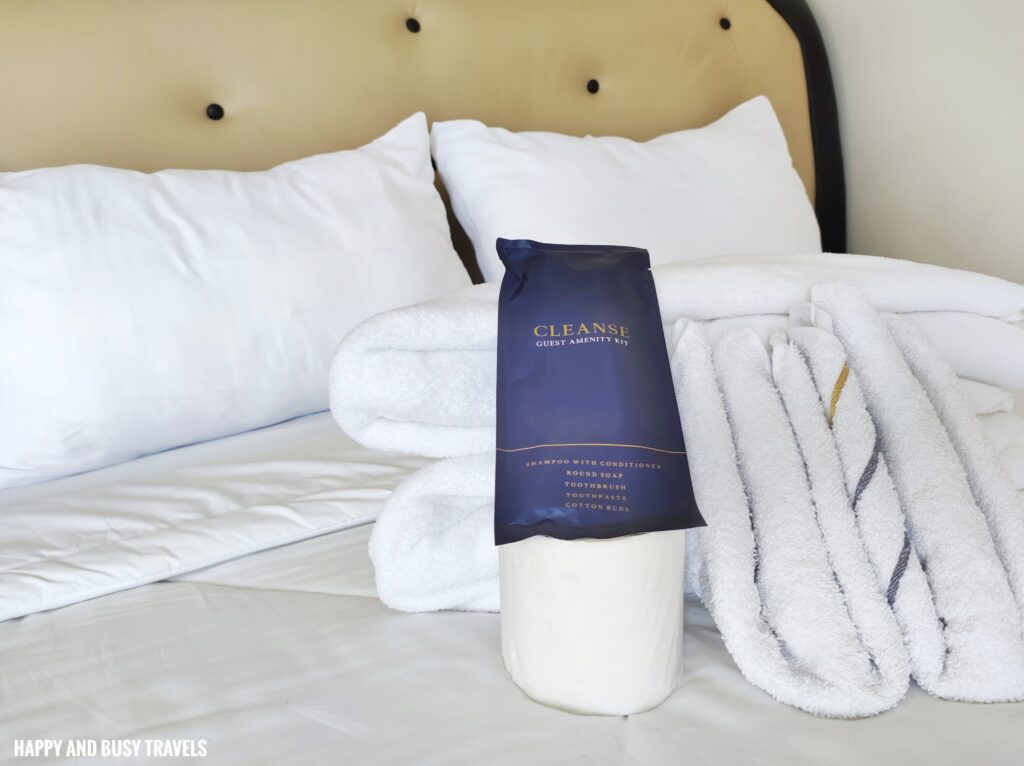 Aside from the pictures above, there are various electric sockets and an air conditioning unit.
Features and Amenities of Dreamland Beach Resort
There are a lot of features and amenities that the resort can offer. Here are some of them.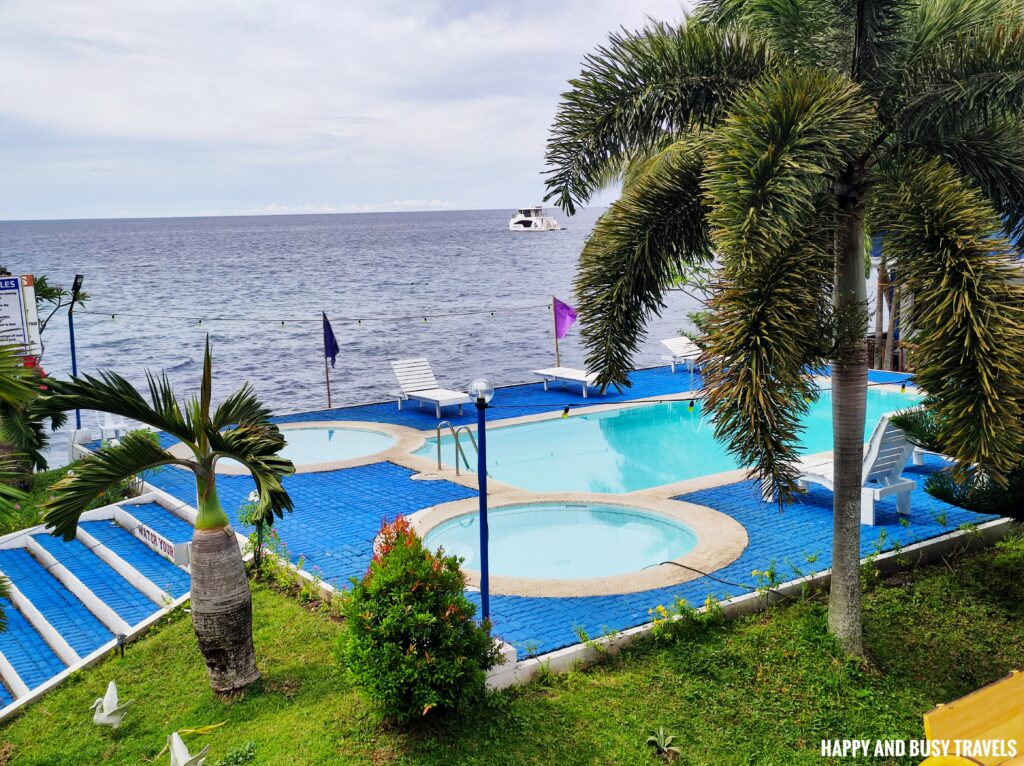 Swimming Pool
There are swimming pools here, which look like almost an infinity pool.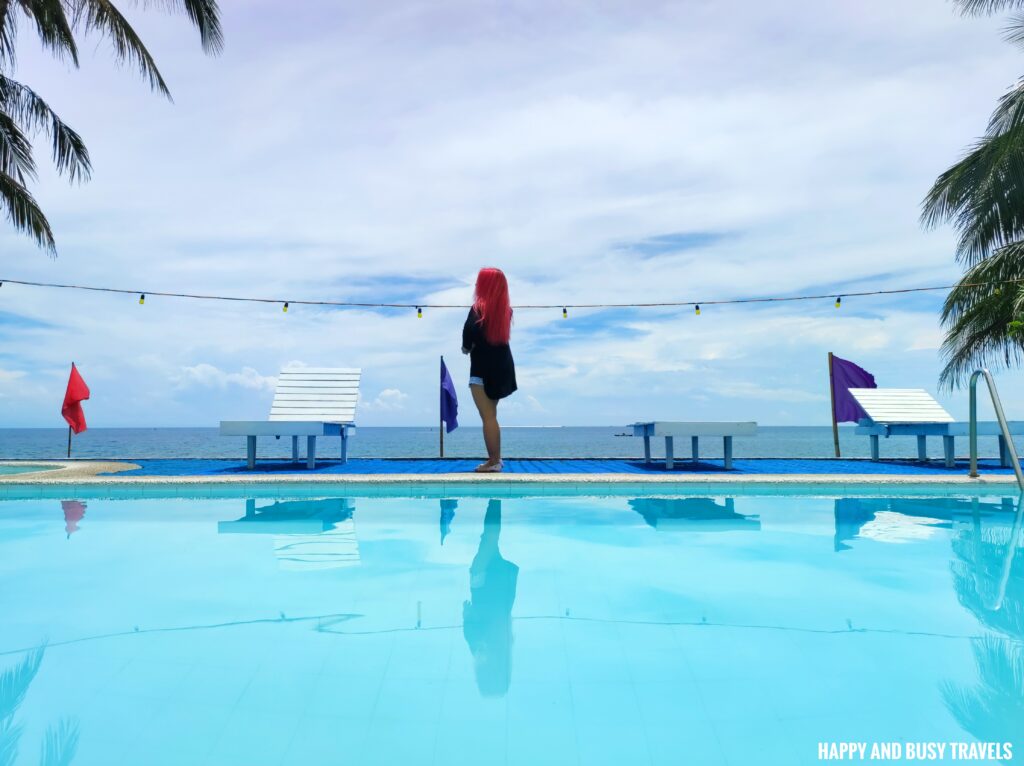 Two pools are for kids, and one is for adults. There are also some sunbathing beds available.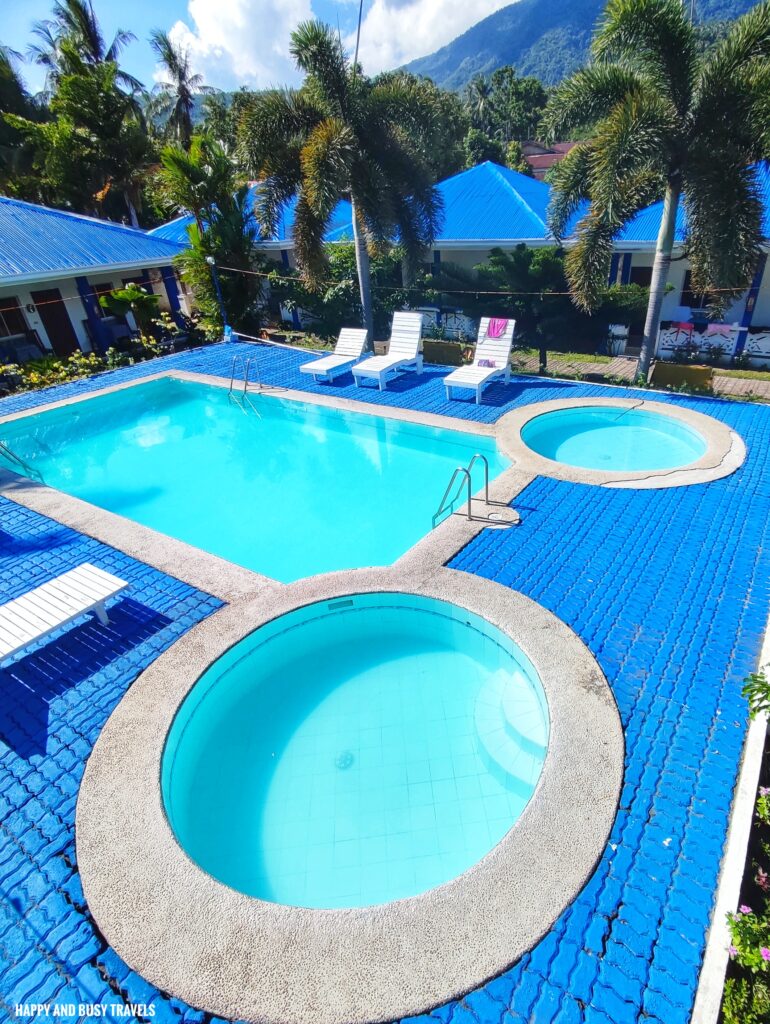 Various Room Choices
There are four room choices in the resort, the Master Suite, Junior Suite, Standard Room, and Dormitory Room.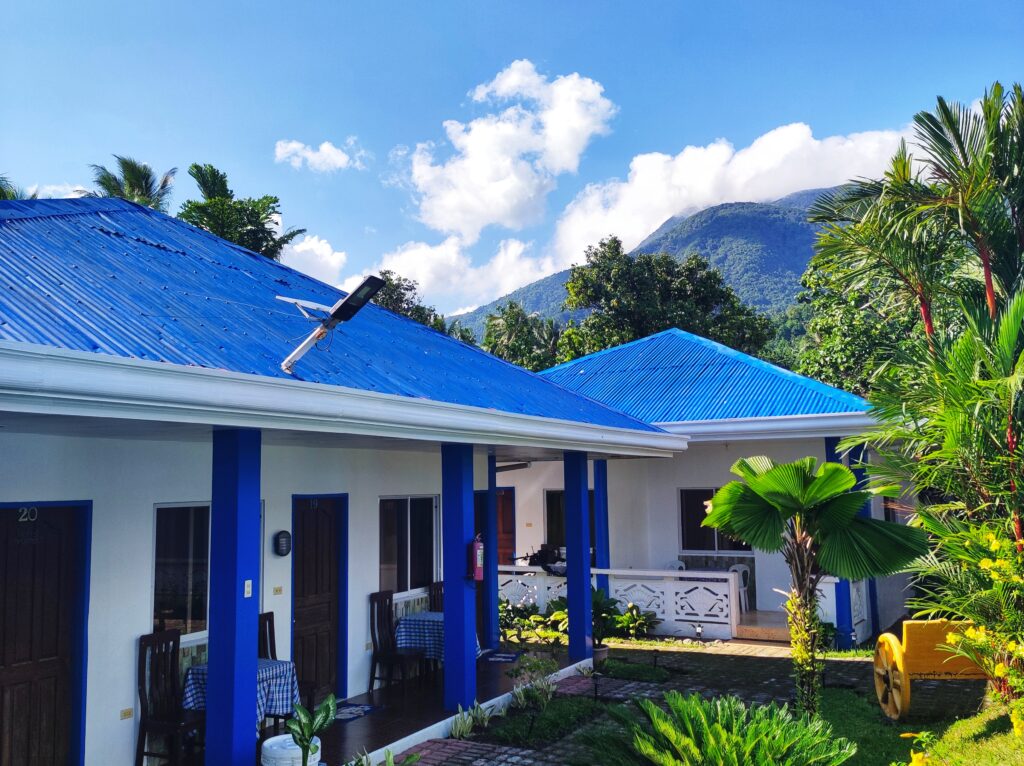 Dinning Hall
Of course, guests eat here at the dining hall, but aside from this, events can be held here too.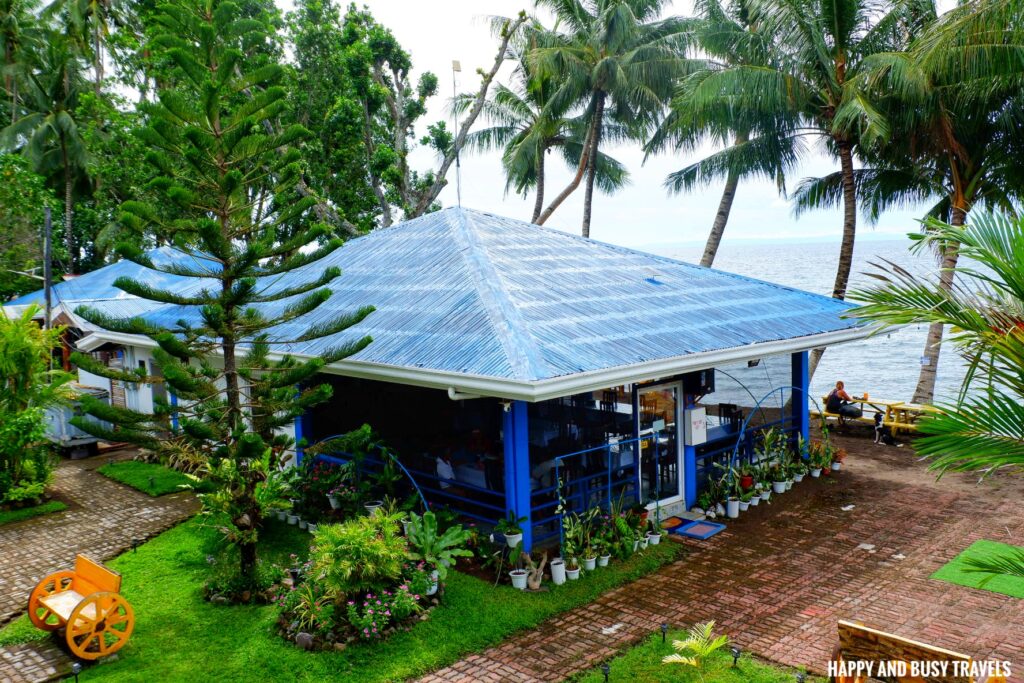 Strong Wifi
If you want to work remotely in Camiguin, you have to stay here because their internet is stable and you can work without any problems. Just like what Busy is doing here.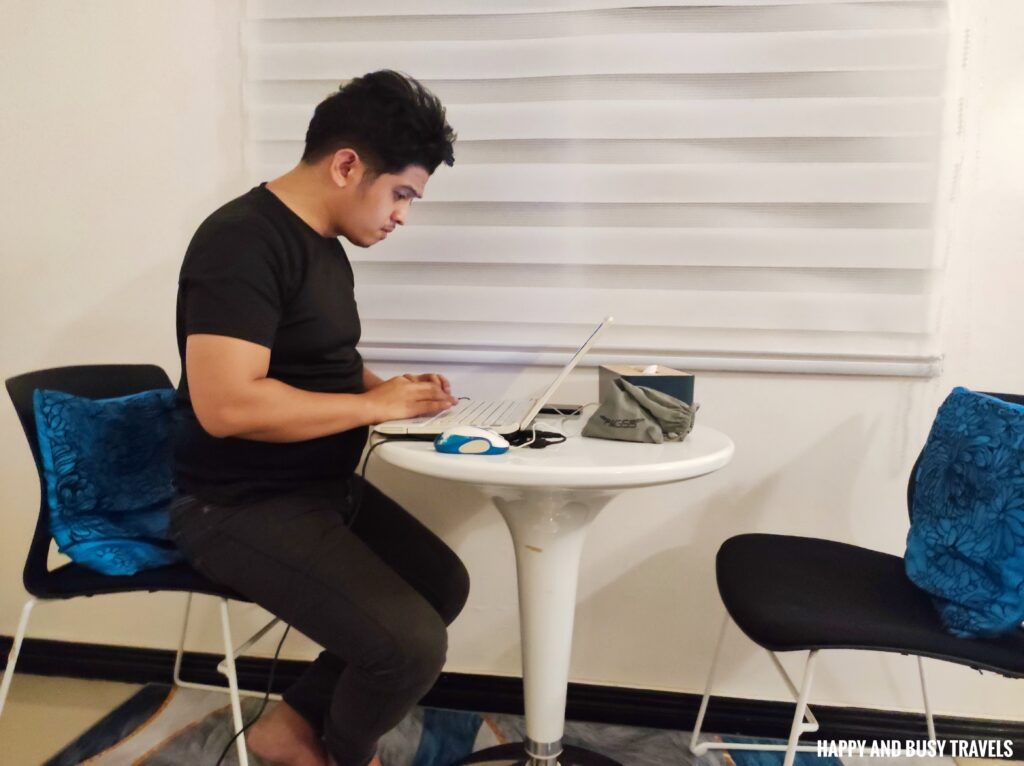 Beachfront
The resort is located beside the beach, so you have easy access to the beach.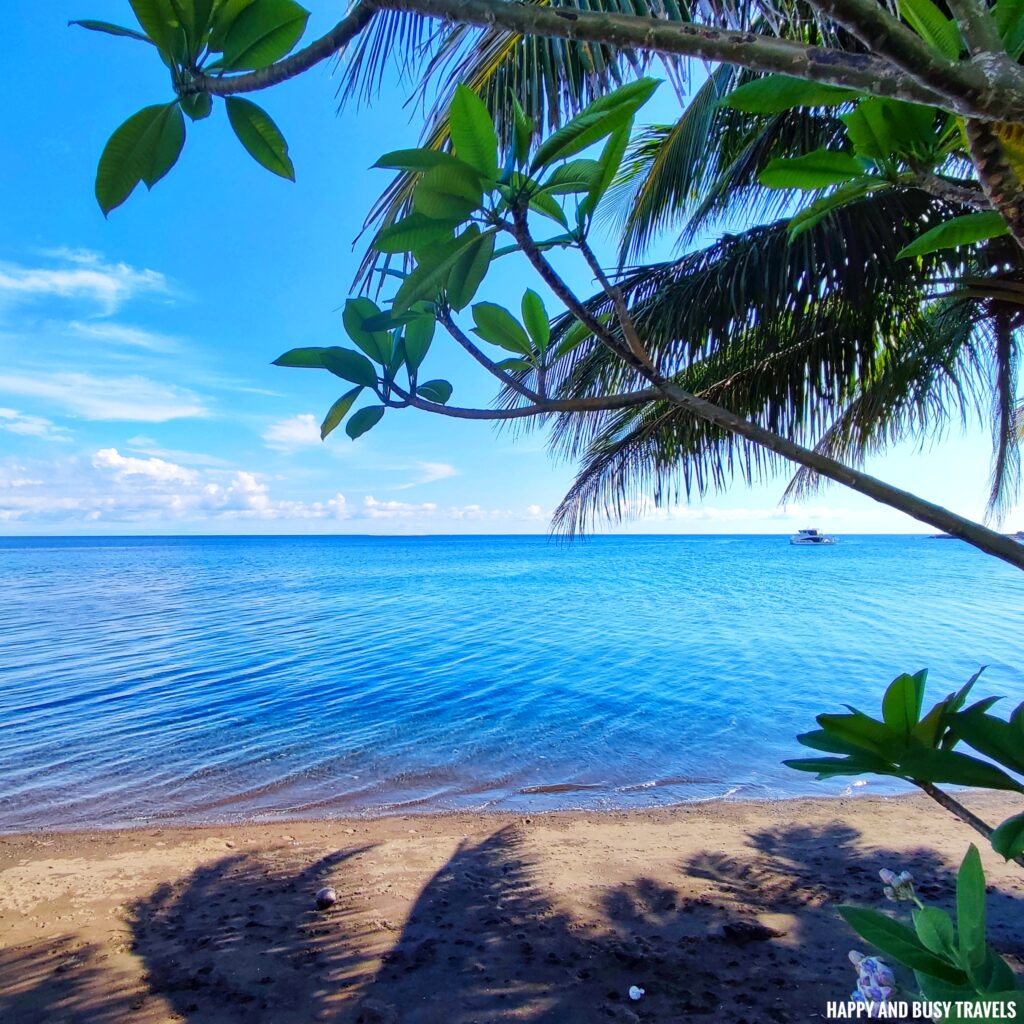 Facing the Sunset
You can also watch the sunset as it goes by at the resort because the resort is facing North-West.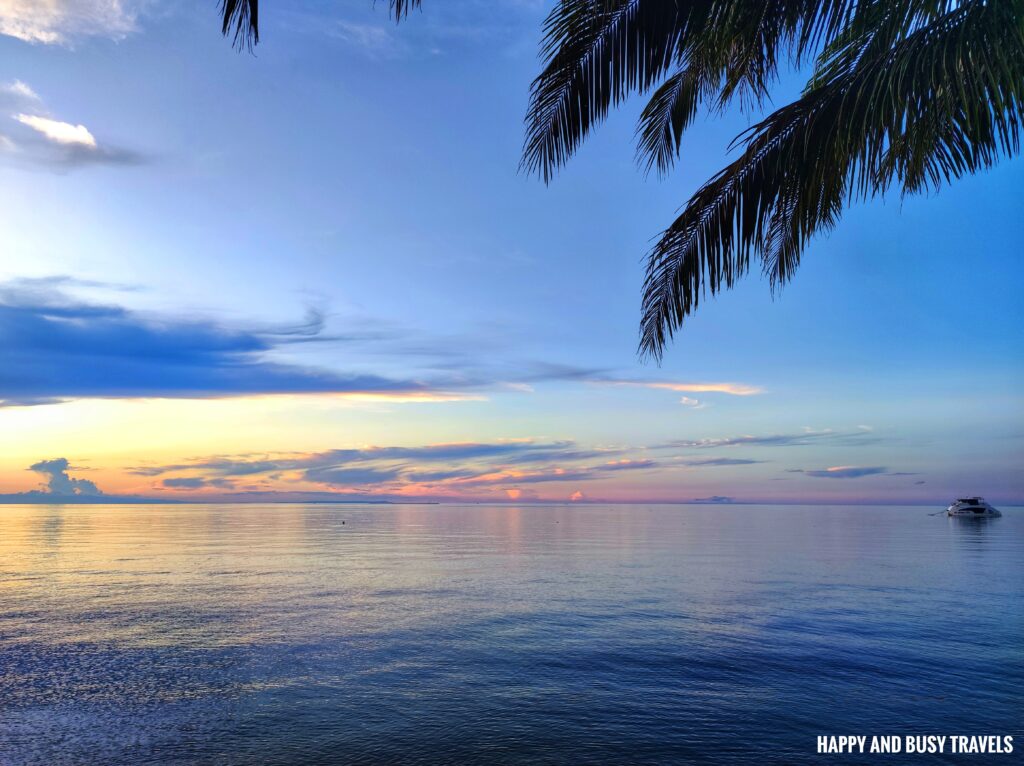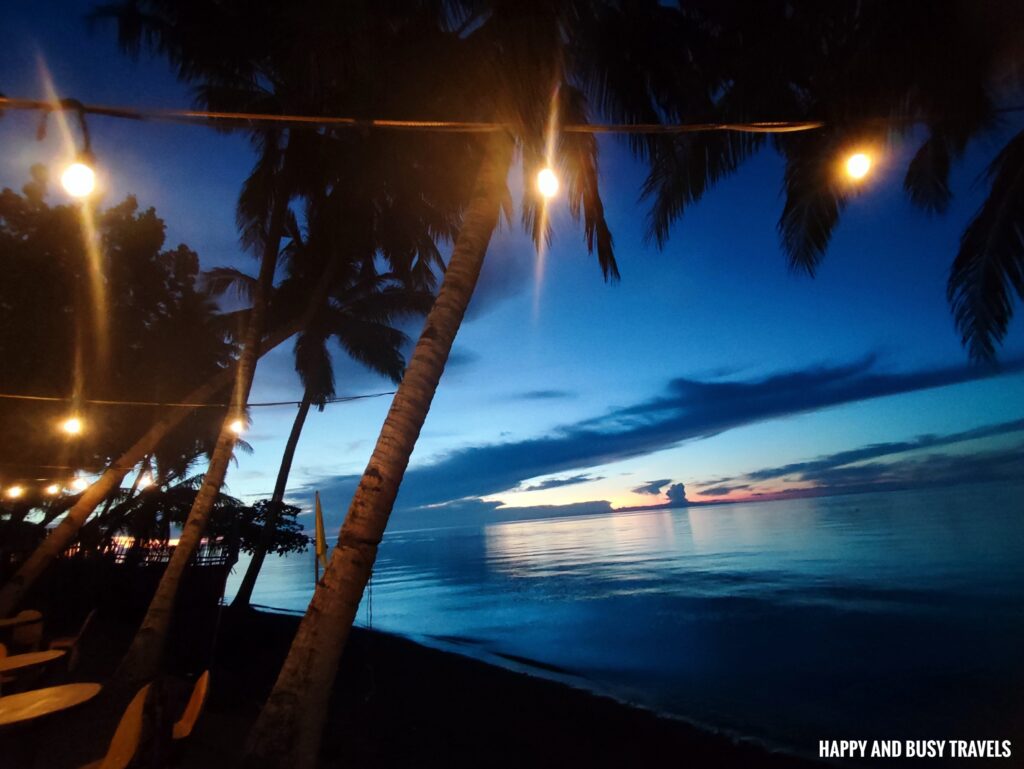 Near the Tourist spots and Other Establishments
The resort is near a lot of tourist spots like the Church ruins, The Walkway to the Old Volcano and Stations of the Cross, and the Sunken Cemetery. Plus it is also near the Camiguin Airport and some restaurants. So, you will be having easy access to all of it.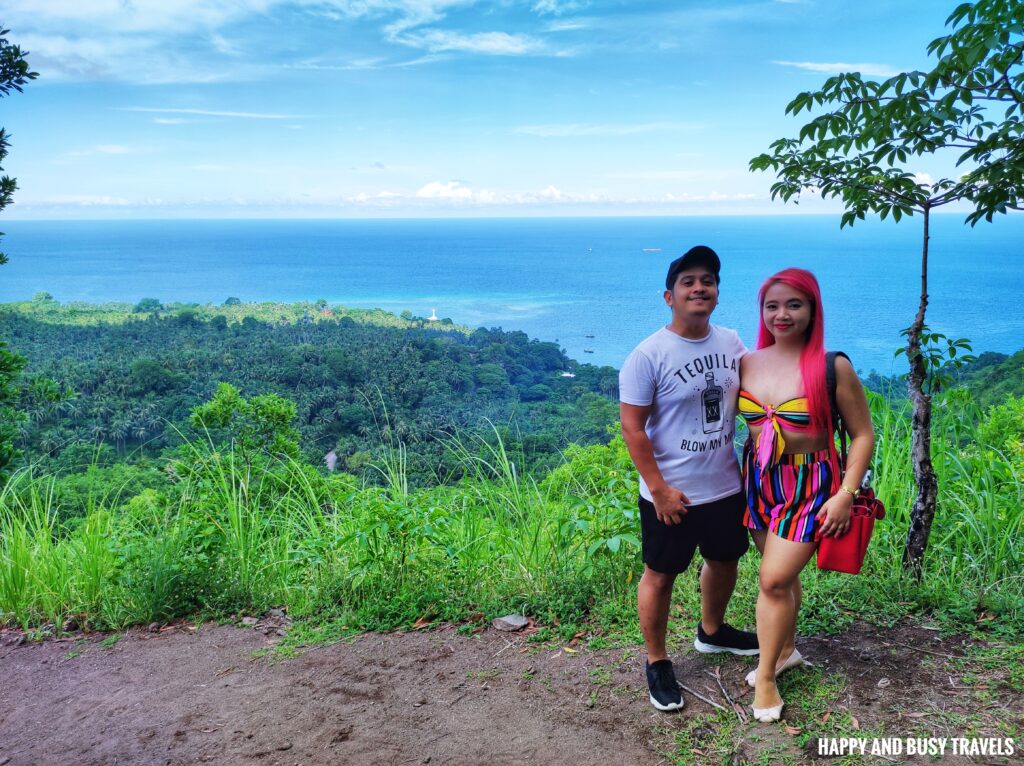 This is one of the reasons why we choose to stay here at this resort because we want to be close to almost everything. Just a sample, we went to eat at a nearby restaurant, which is around an 8-minute walk from the resort. When we decide to take the tricycle to go back to the resort we can't find one because it is very late at night. So, we just walked back.
Mountain View
The nearby mountain can be easily seen from the resort. It is so nice to see the beach in front, then the mountains at the back.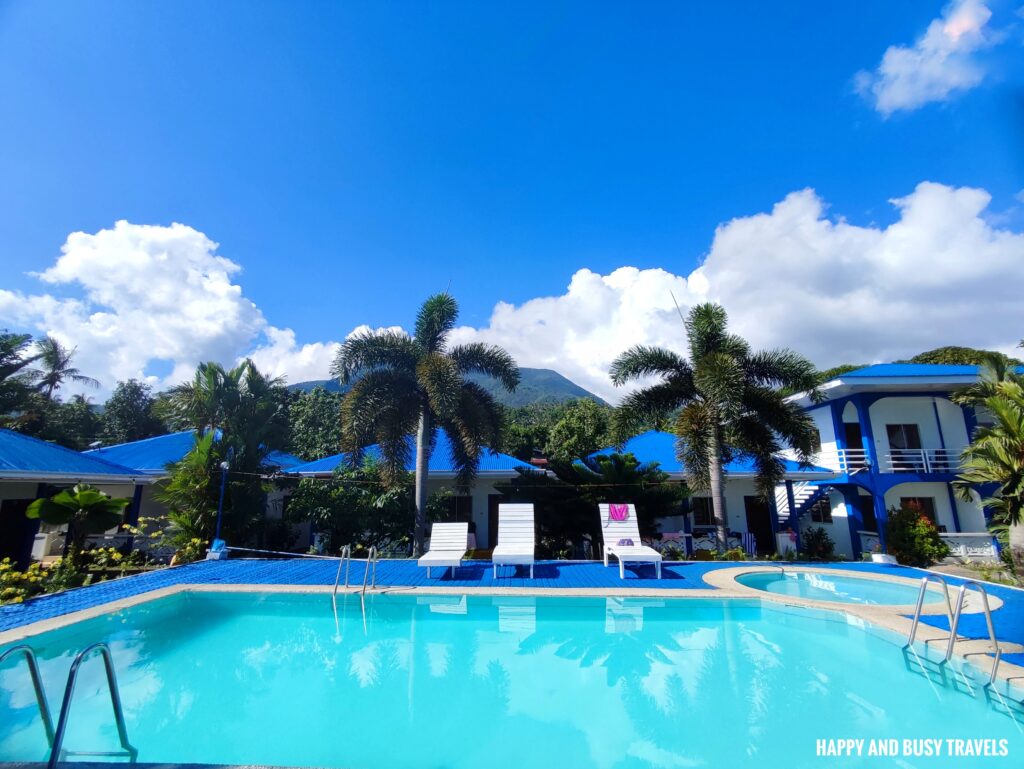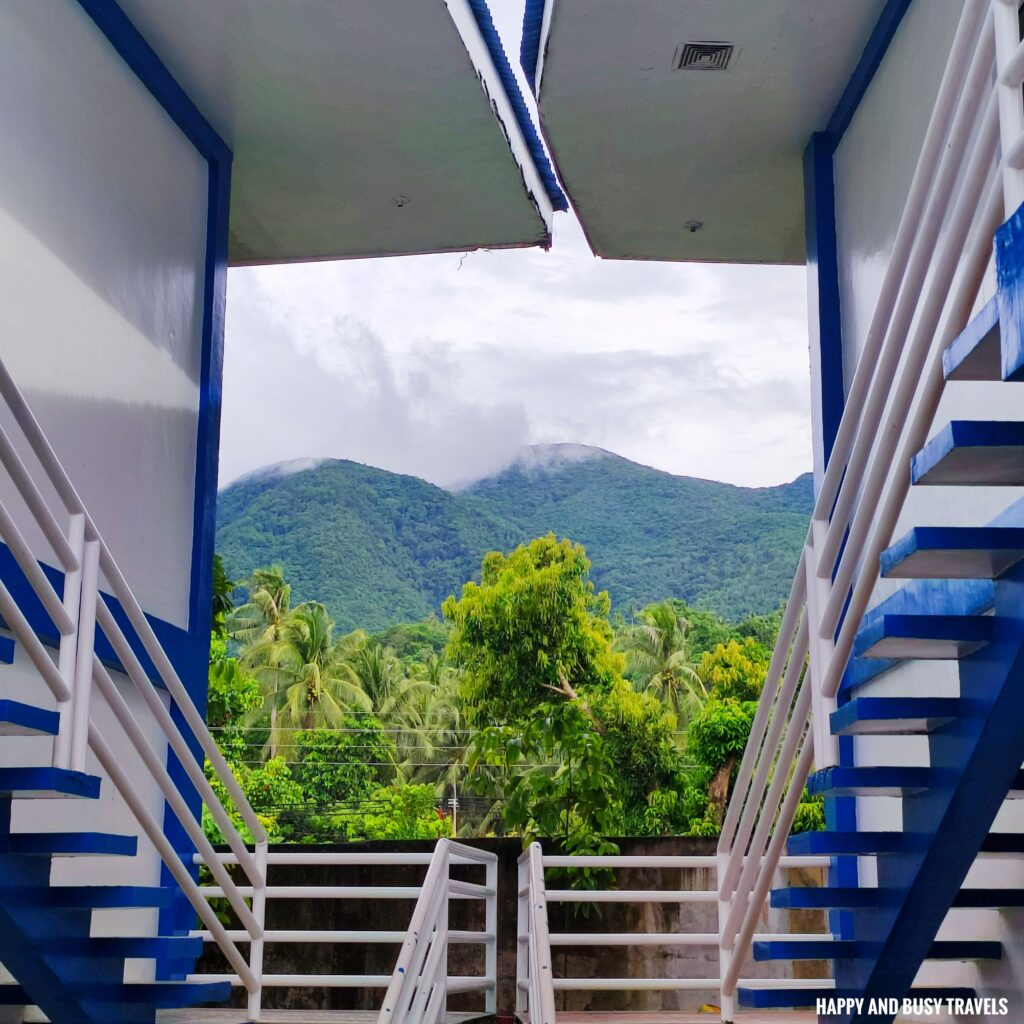 Kayak Rental
The resort also offers Kayak Rental so guests can enjoy kayaking around the area.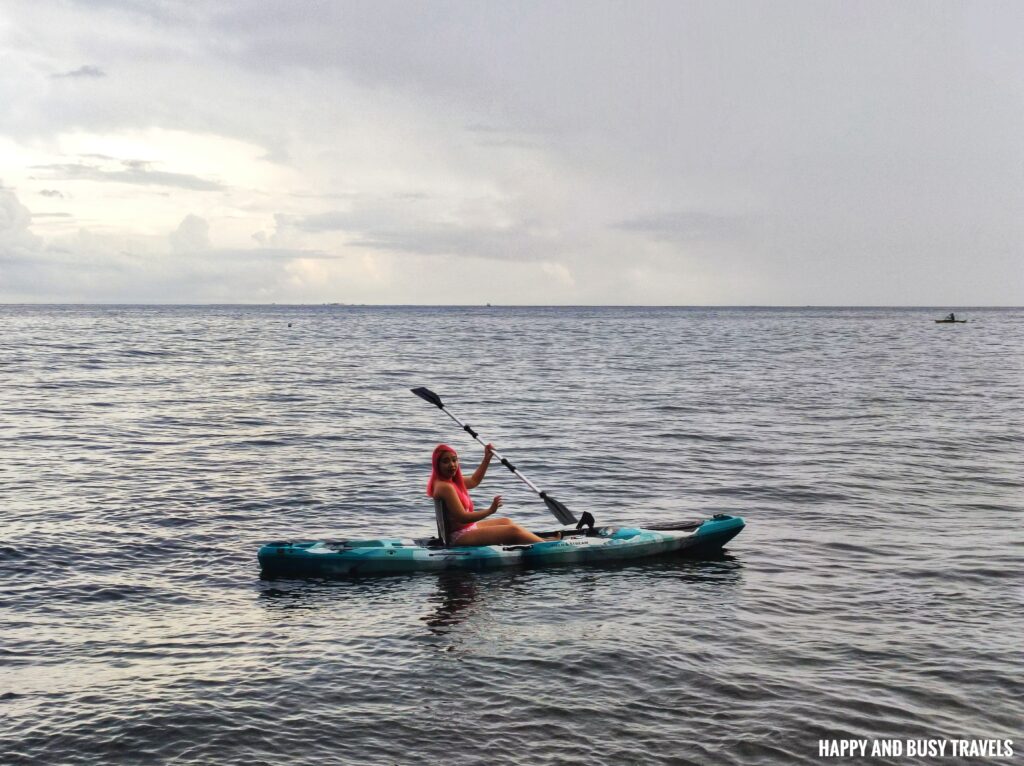 Beach Dining
Aside from the dining hall, guests can also eat here along the beach. Busy and I had all of our breakfasts here along the beach.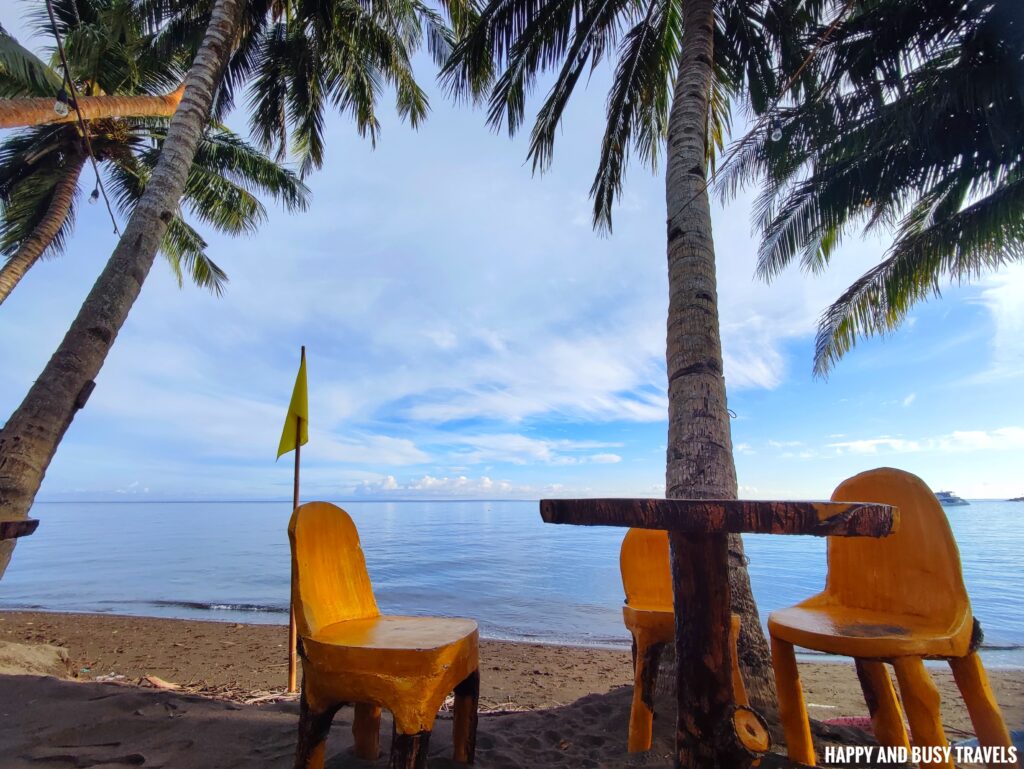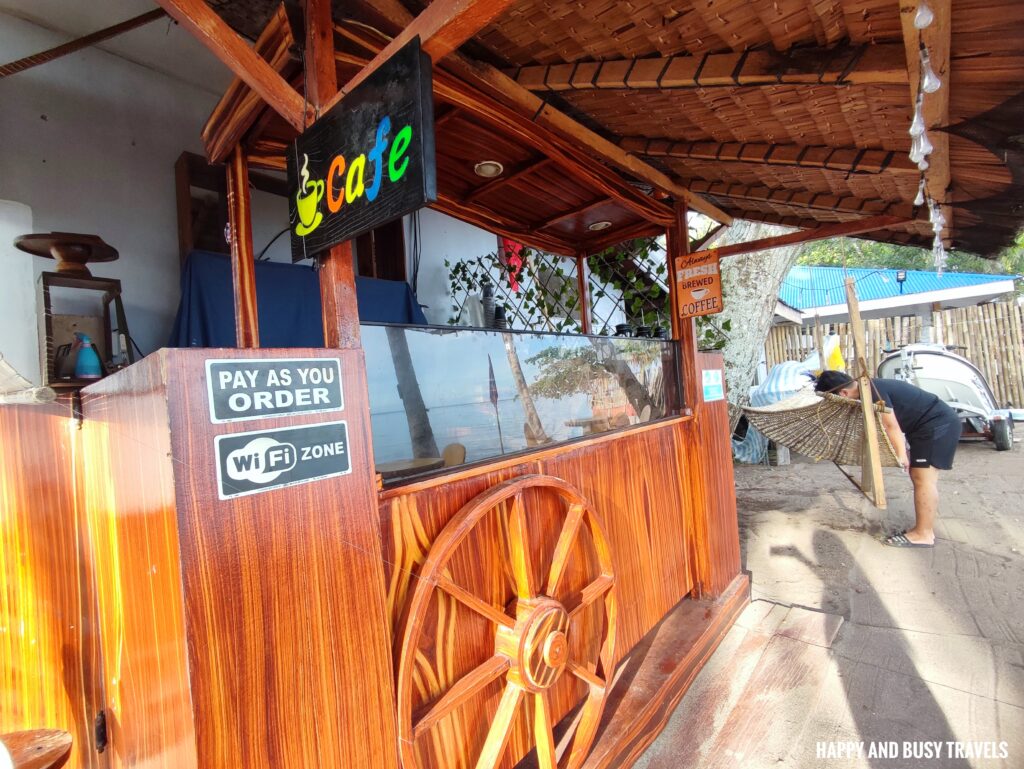 Chirping Birds
There are really a lot of birds in the area, and it is kinda hard to take photos haha so, this is my best. Aside from the usual Maya that we see every day, there are these black birds with red eyes. I am not sure what are these called but I think these are Glossy Starlings (based on my research).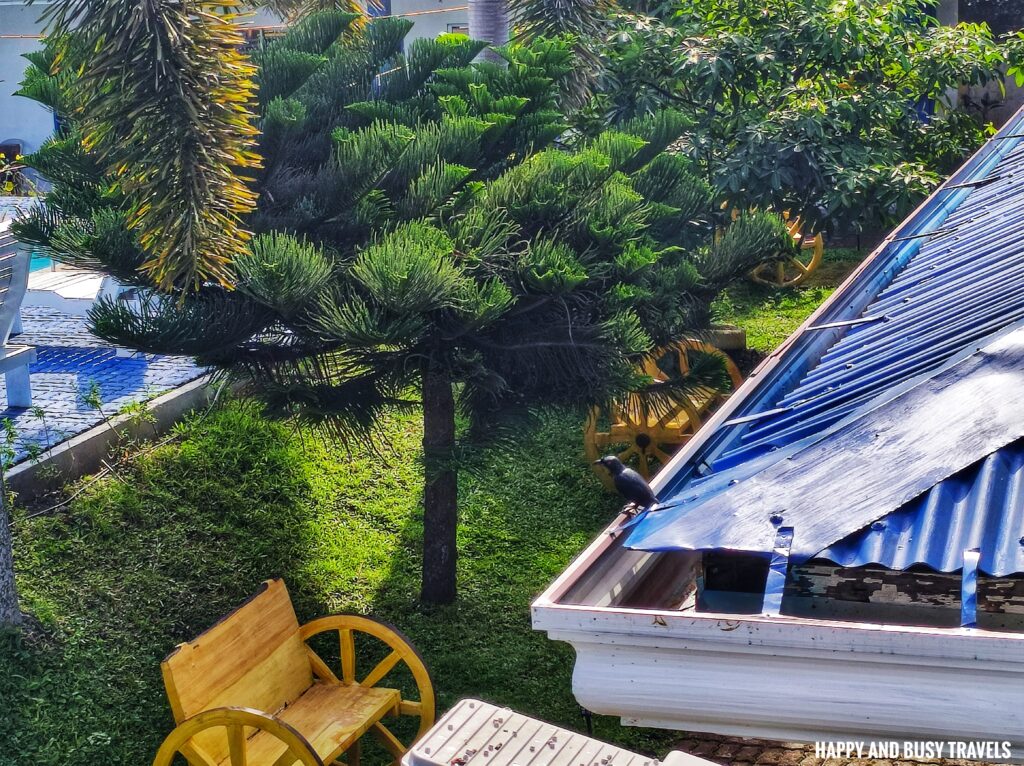 Daily Breakfast
If you check in here, breakfast will be served daily.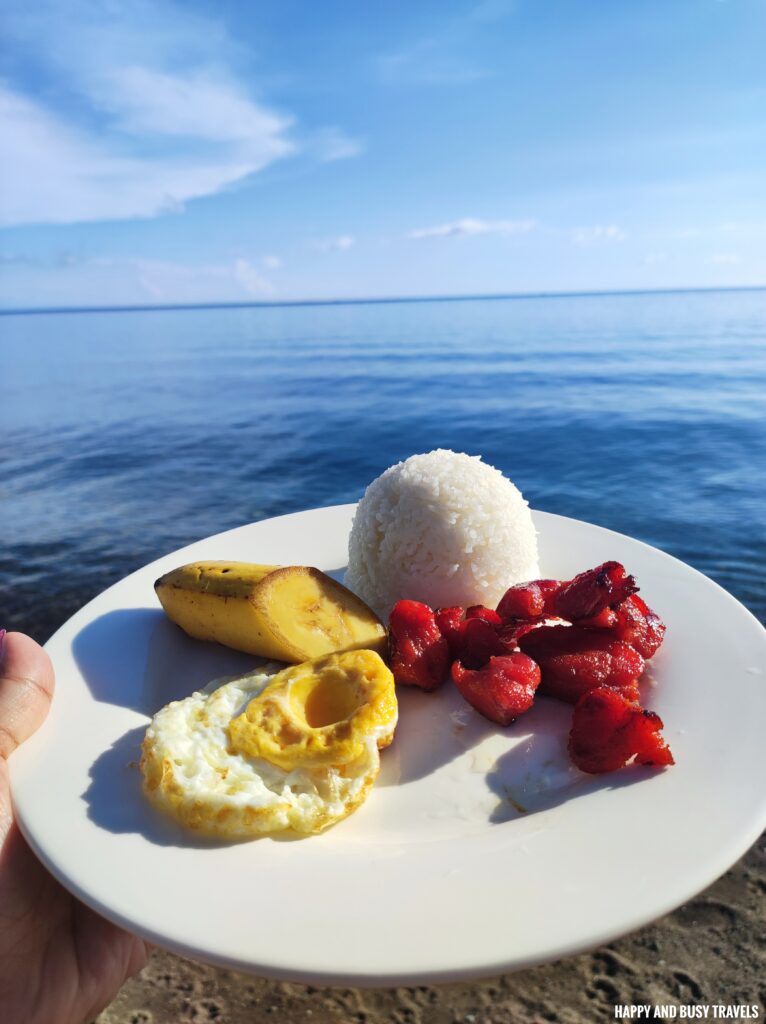 Each breakfast comes with hot choco and coffee.
Here is their daily breakfast menu.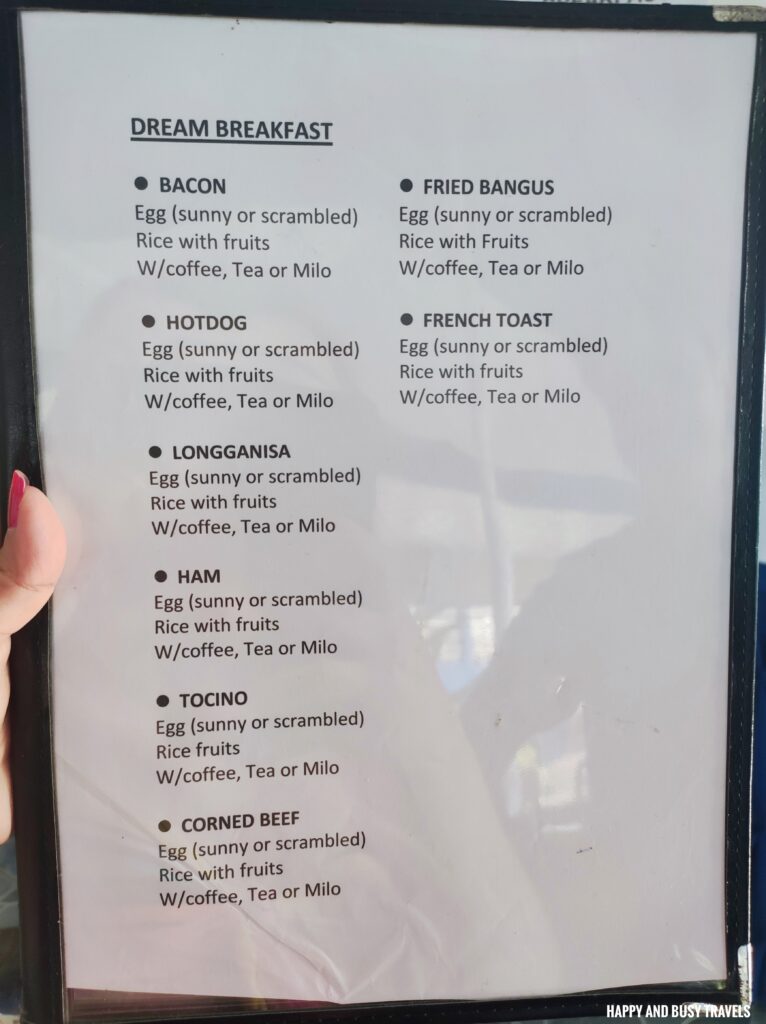 Nice Ambiance
Finally, the resort has a decent ambiance during the day and night which is nice and the locals also like. We met some of the locals who went on a vacation here in the resort and enjoyed their stay.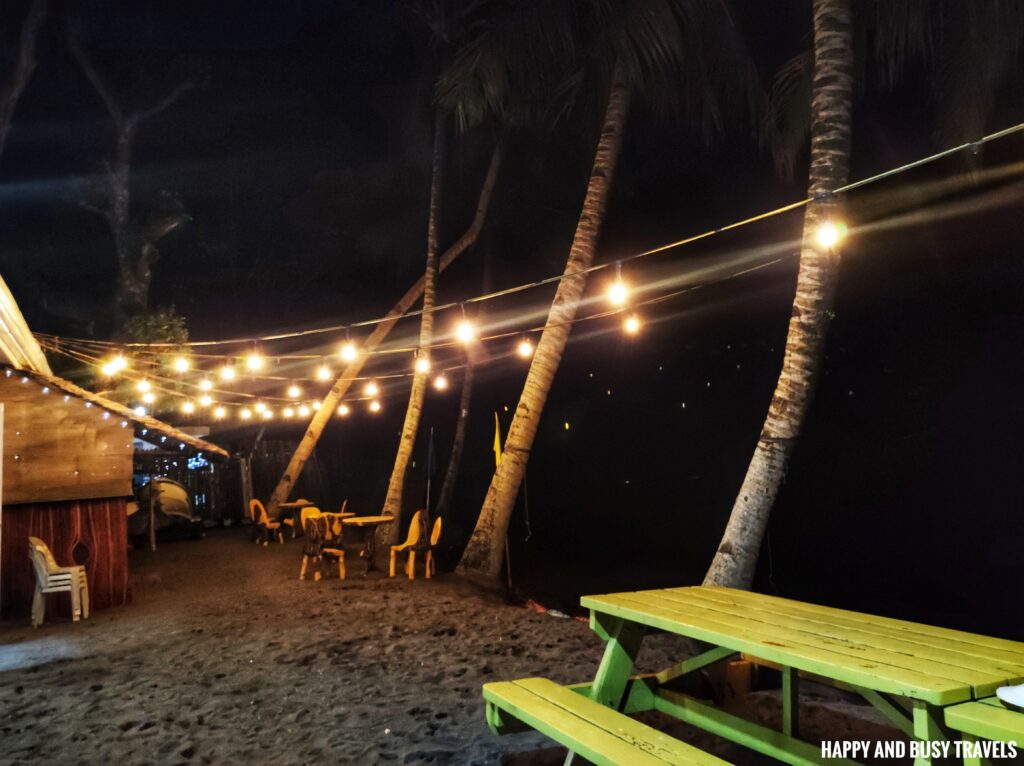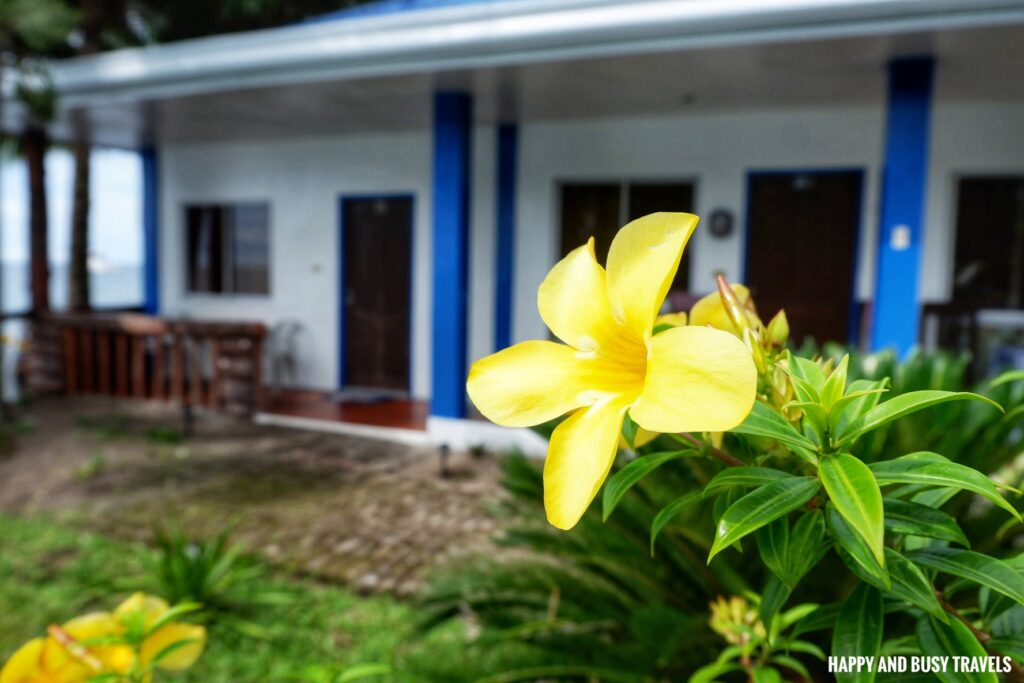 Dreamland Beach Resort's Room Rates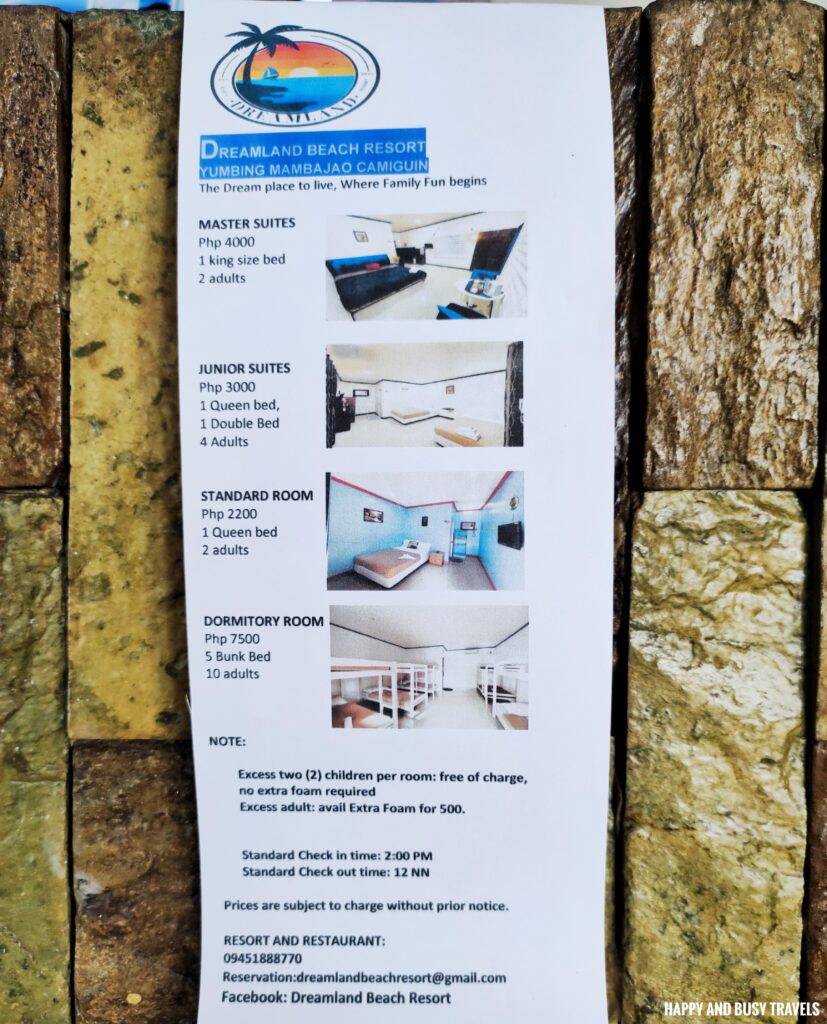 More Pictures of Dreamland Beach Resort
Important Details of Dreamland Beach Resort
Facebook: Dreamland Beach Resort
Contact Number: +63 945 188 8770 ; +63 965 179 4890
Email add: [email protected]
Address: Yumbing, Mambajao, Camiguin Island, Philippines
Google Maps link: https://goo.gl/maps/fo7EVAb6K5LmX46r5
How to Book Dreamland Beach Resort?
You can book through Agoda by clicking HERE; or
Contact the resort directly via email, Facebook, or cellphone
Happy and Busy's Smileys for Dreamland Beach Resort
Overall, Busy and I had a great experience at the resort. We can recommend the resort to travelers who would like an affordable but nice stay in Camiguin.
Cleanliness
Facilities
Service
Value for money
Location 
Ambiance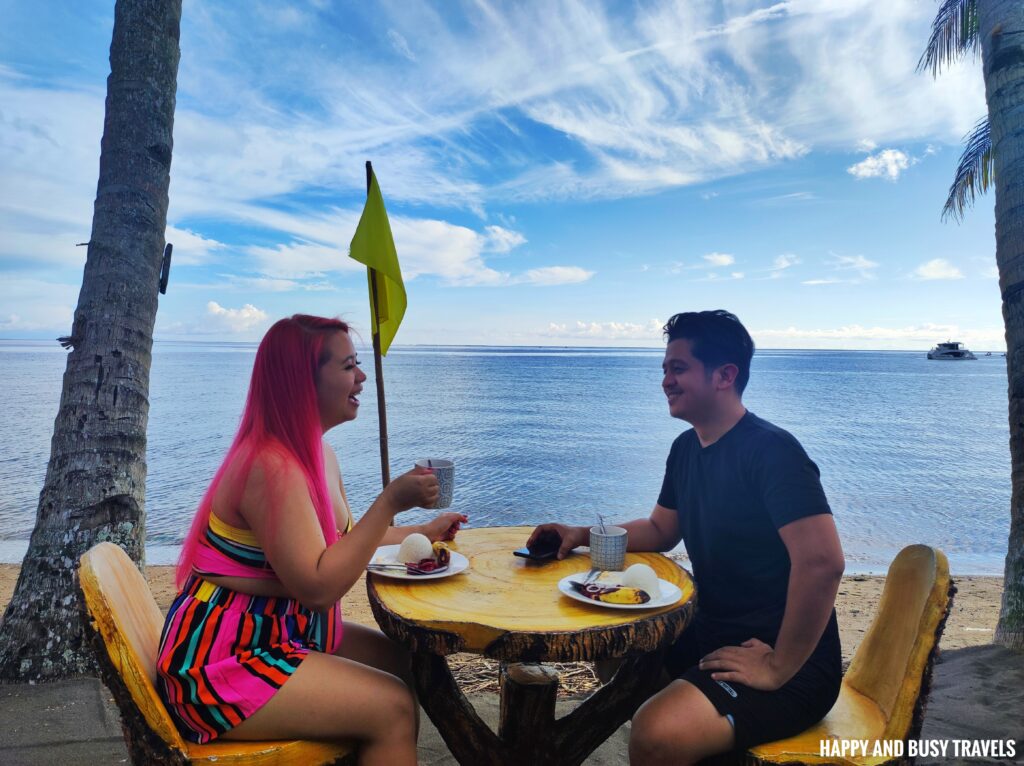 More exciting hotel reviews at https://happyandbusytravels.com/category/hotels/