All Home's Ultimate Summer Blowout 2022
This is the time to purchase some of the things I want for our home! All Home's Ultimate Summer Blowout for 2022 is now ongoing and will last until March 15. Discounts are up to 80% which is really a lot!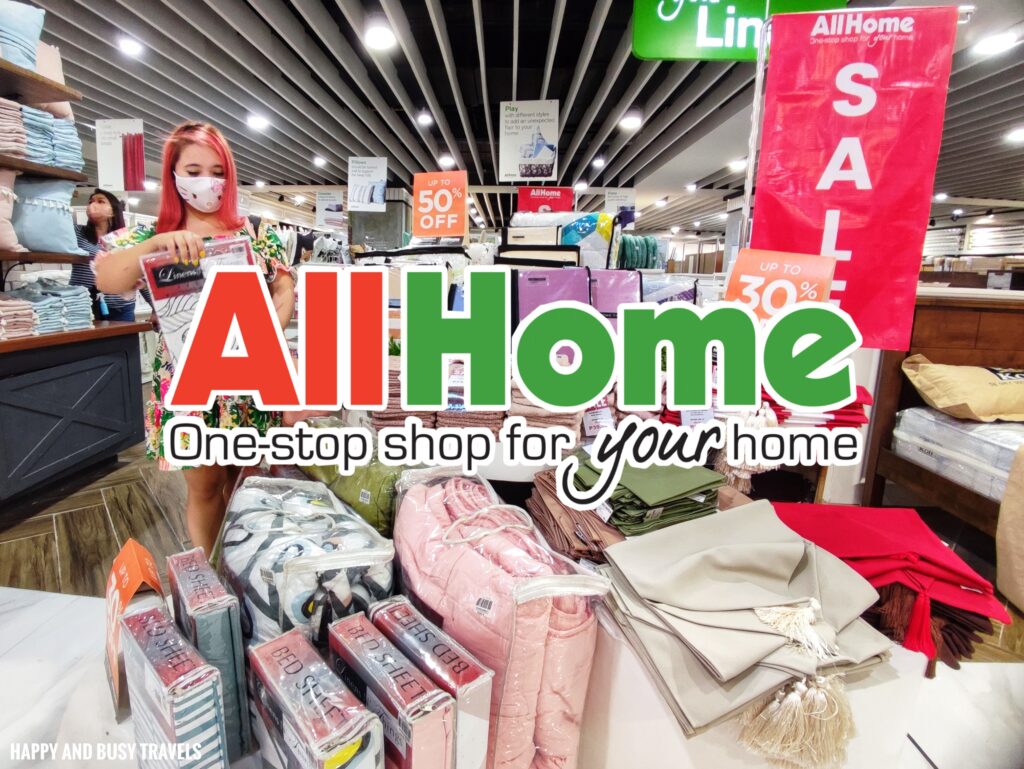 Important Information
Sale duration: March 1-15, 2022
Participating stores: Every All Home branch are participating
Find the nearest All Home store at this link: CLICK HERE
Facebook Account: AllHome
Instagram Account: AllHome
Items on Sale at All Home's Ultimate Summer Blowout
Here are some of the items on sale during our visit to the All Home Evia branch.
Kitchenware
A lot of kitchenware items are on sale. Even the known brands are on sale! That's why I immediately take a look at it and checked it out. The pot that I am holding in the picture below originally costs around P5,800 but with the sale, it now costs P3,380 only!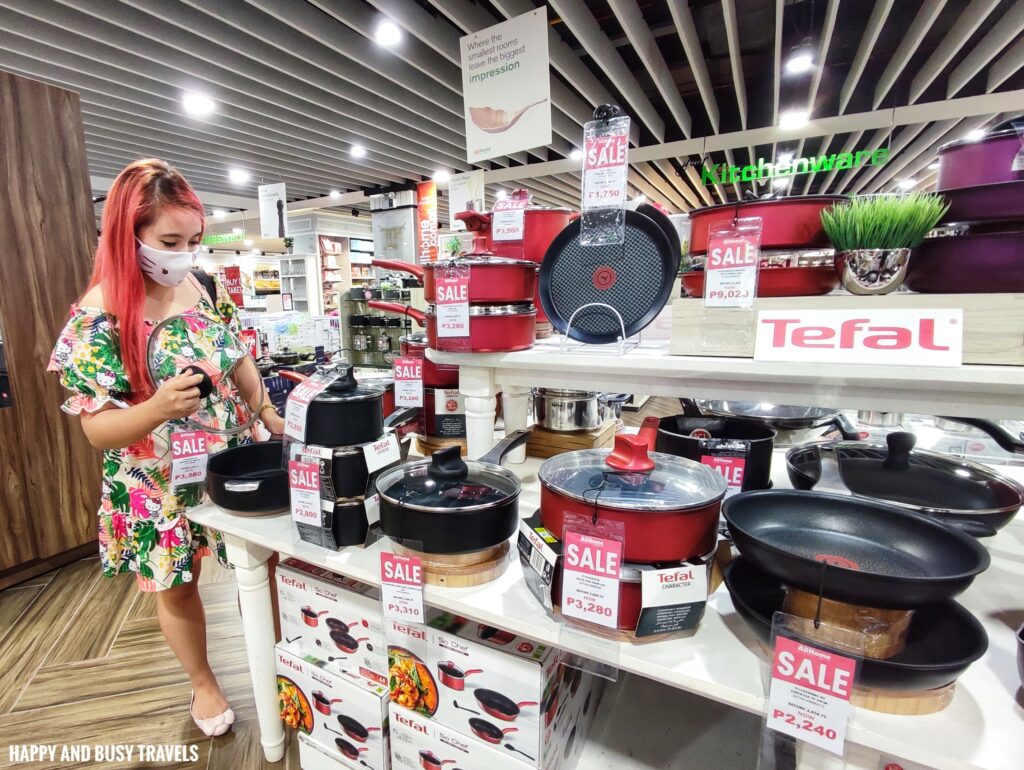 Here are also some of the kitchenwares. Just look at the pan, from P1,264.75 it is now P800 only! This is really a great deal!
Appliances
This is one of the most important parts of the sale for me. Haha! The appliances section, especially now that I think I'll be needing a new airconditioning unit or a television.
Summer is fast approaching so, we'll be needing a new airconditioning-unit. Luckily these are included in the ultimate summer sale.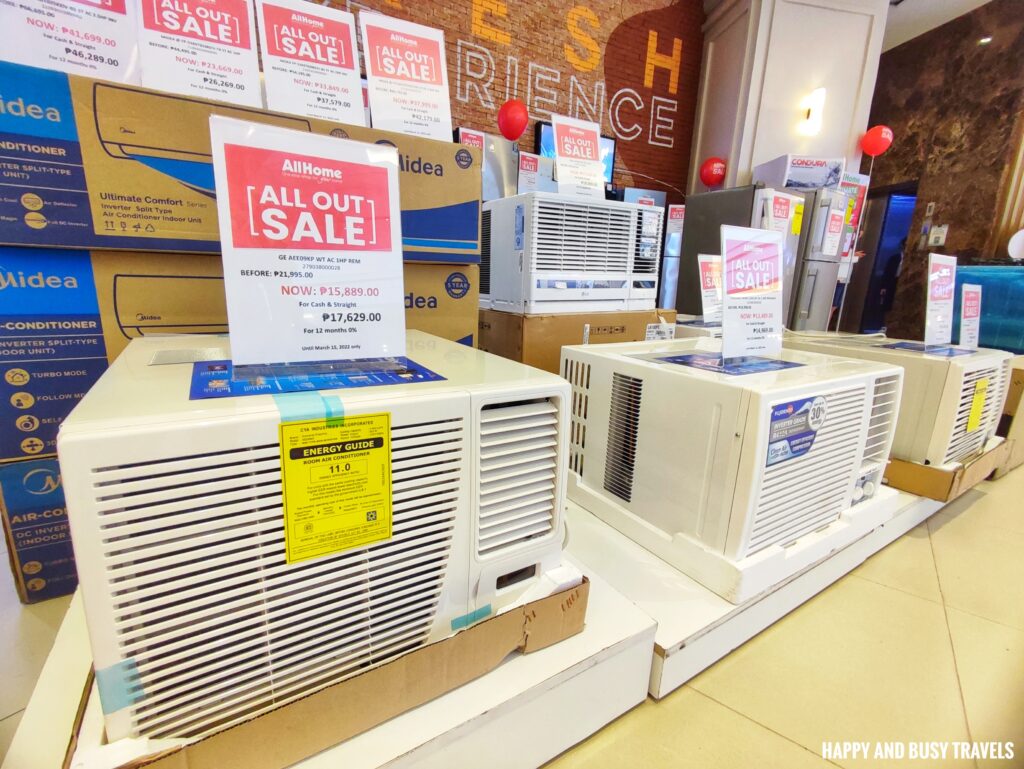 Refrigerators are also included in the sale!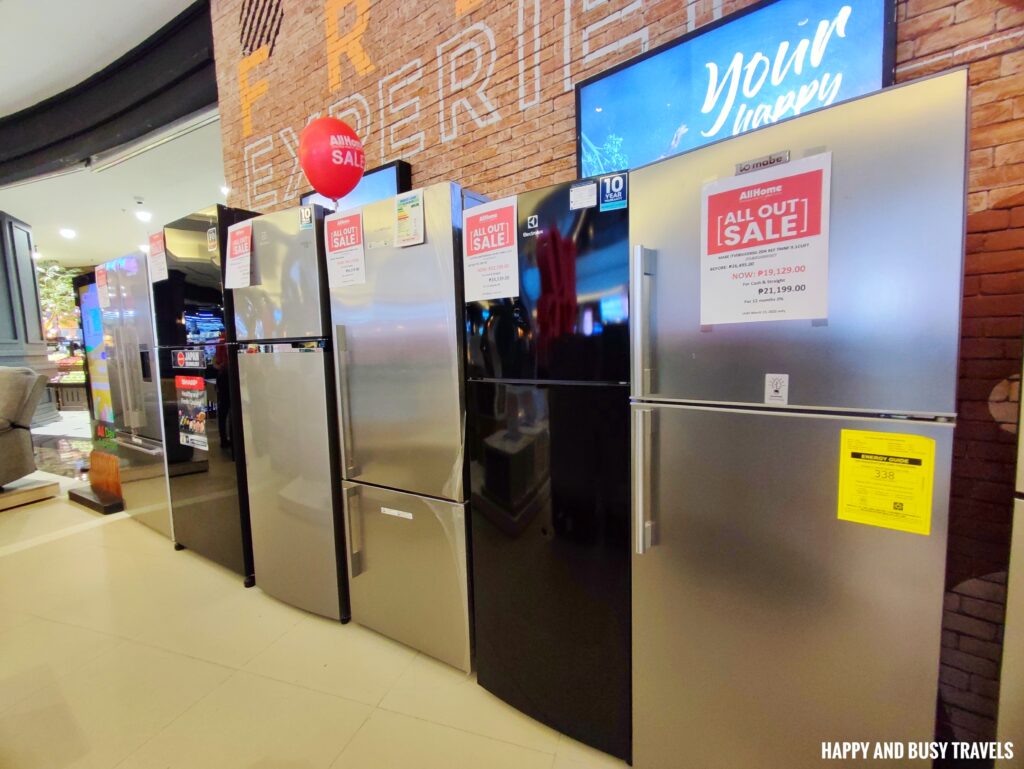 This portion is what I am looking for! My cats recently pushed my television and it was broken, that's why it's a good idea that we passed by All Home and checked out the appliances on sale.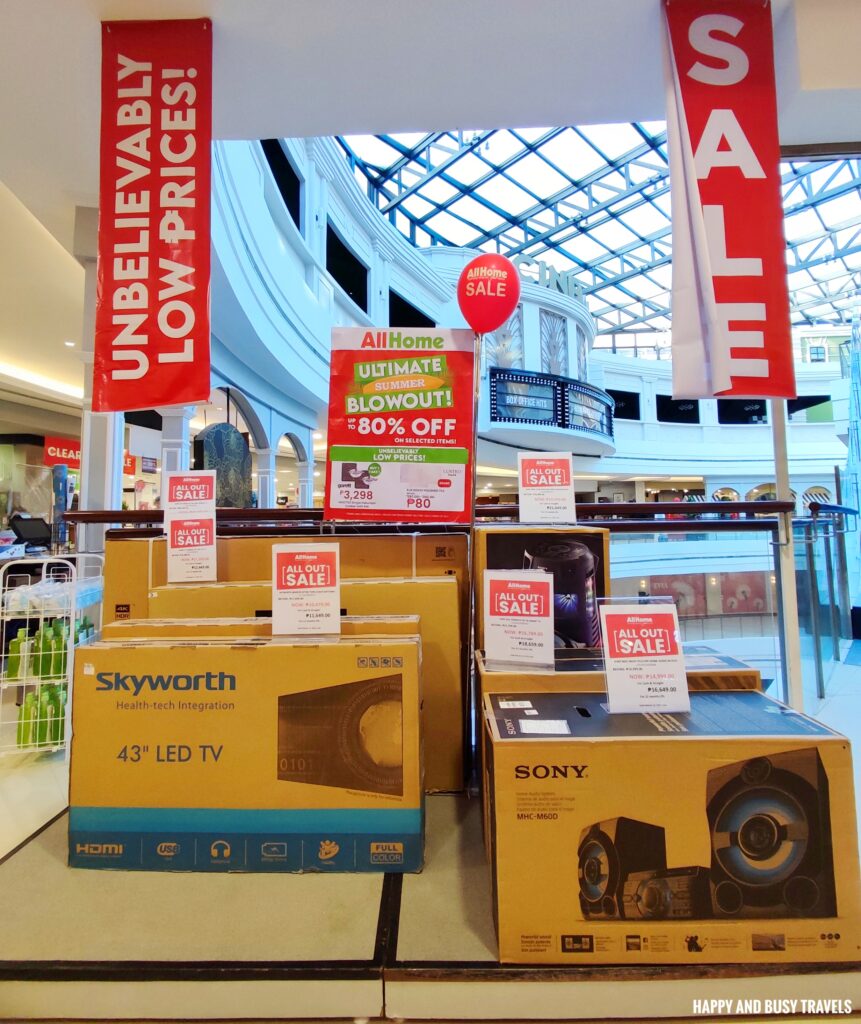 Linen
Comfortable and stylish sheets are also included in the sale.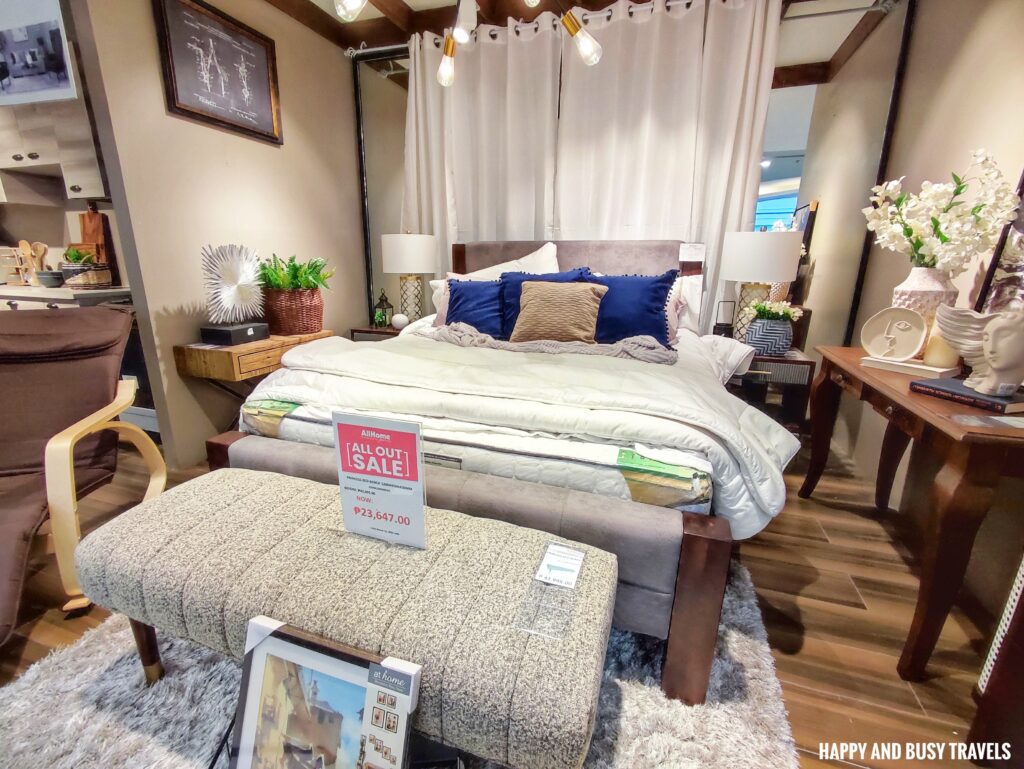 I also checked them out even though I think I won't be needing them because it is so tempting to shop until I drop. Haha it's kinda hard to resist the sale.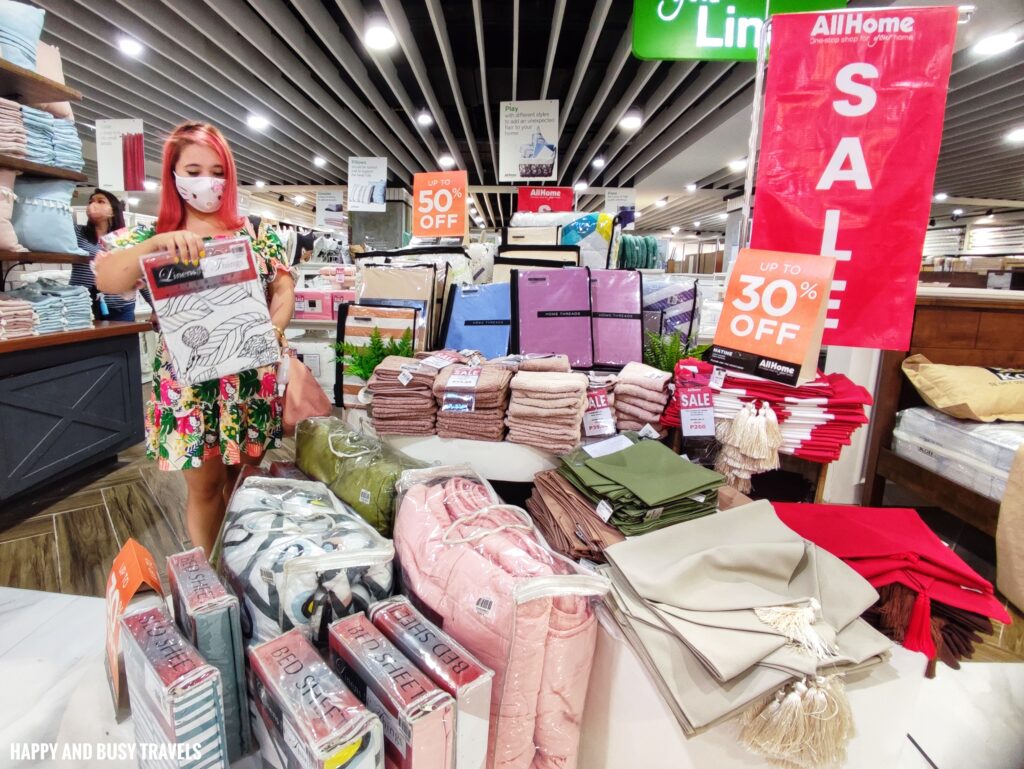 Almost everything is on sale!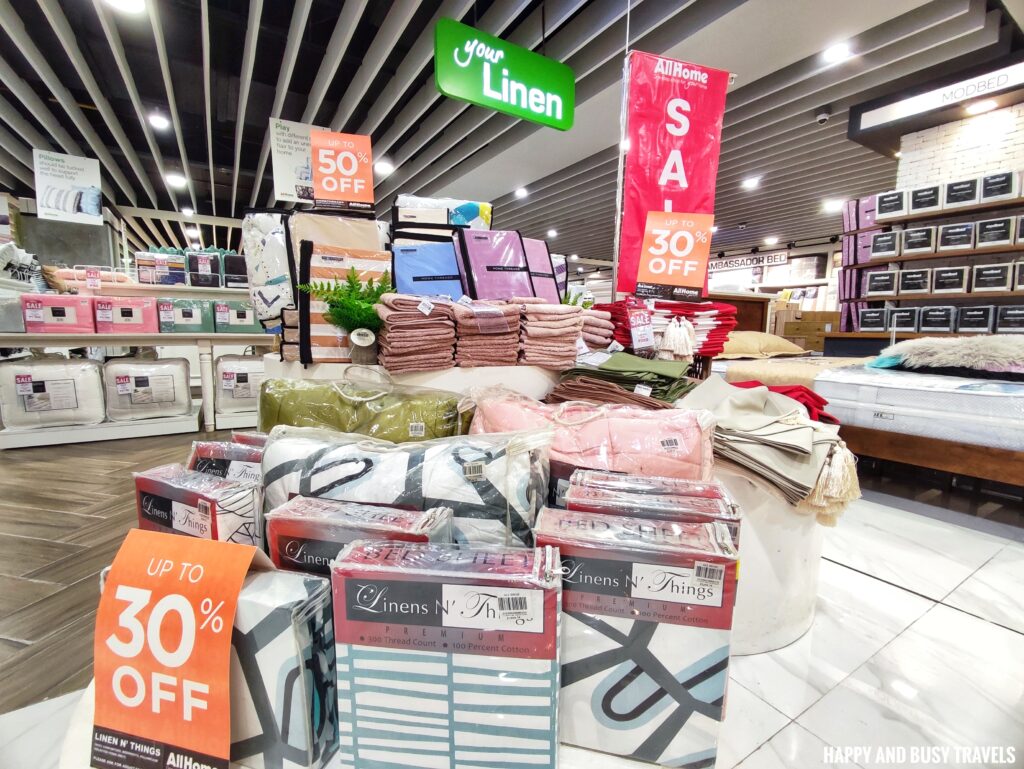 Furniture
There are lots of furniture for sale too! Just look at these gorgeous tables, the table in the middle originally costs P22,995 but now it is just P12,647 which is almost half the original price.

This sofa costs P19,676 from its original price of P24,595. Whoah! I can buy lots of sofa sets now and just store them somewhere so I can use this is in the future. Hahaha, this sale is really making me wish to buy everything.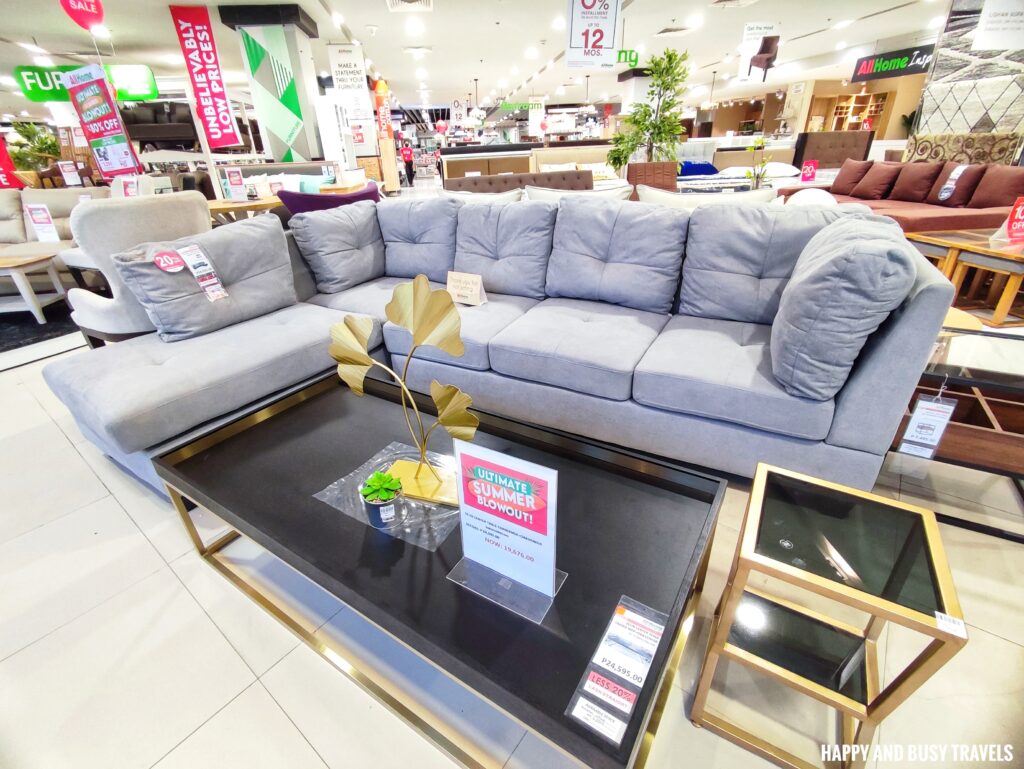 These lazy chairs are a part of my wishlist in our home, and now it becomes affordable!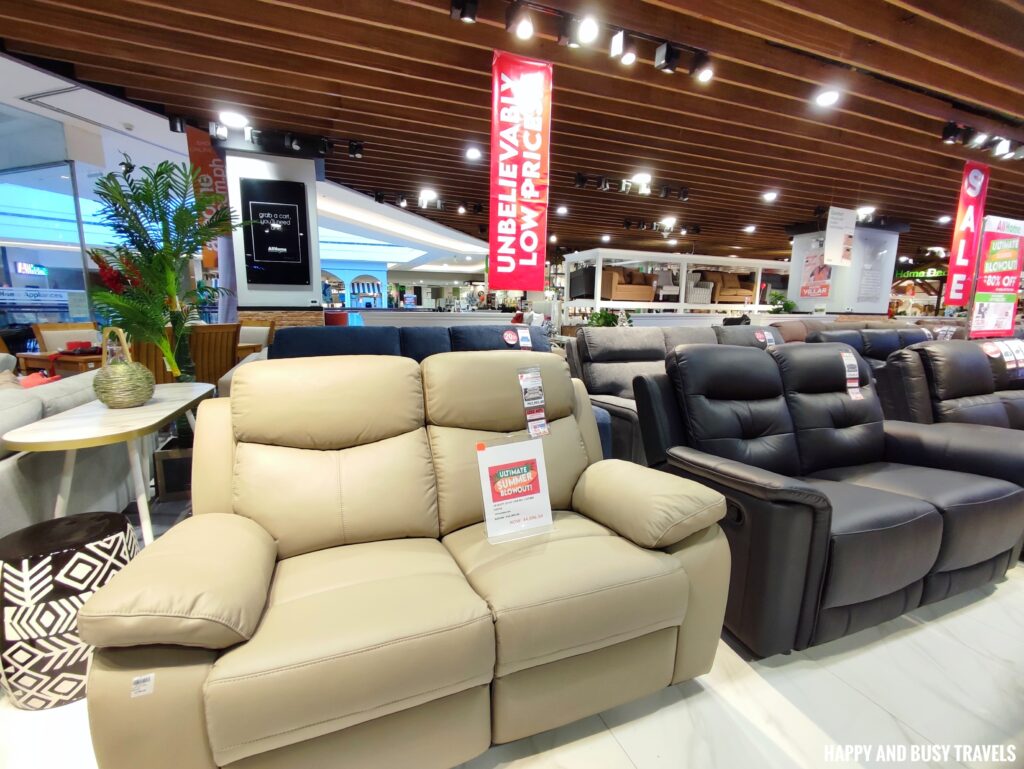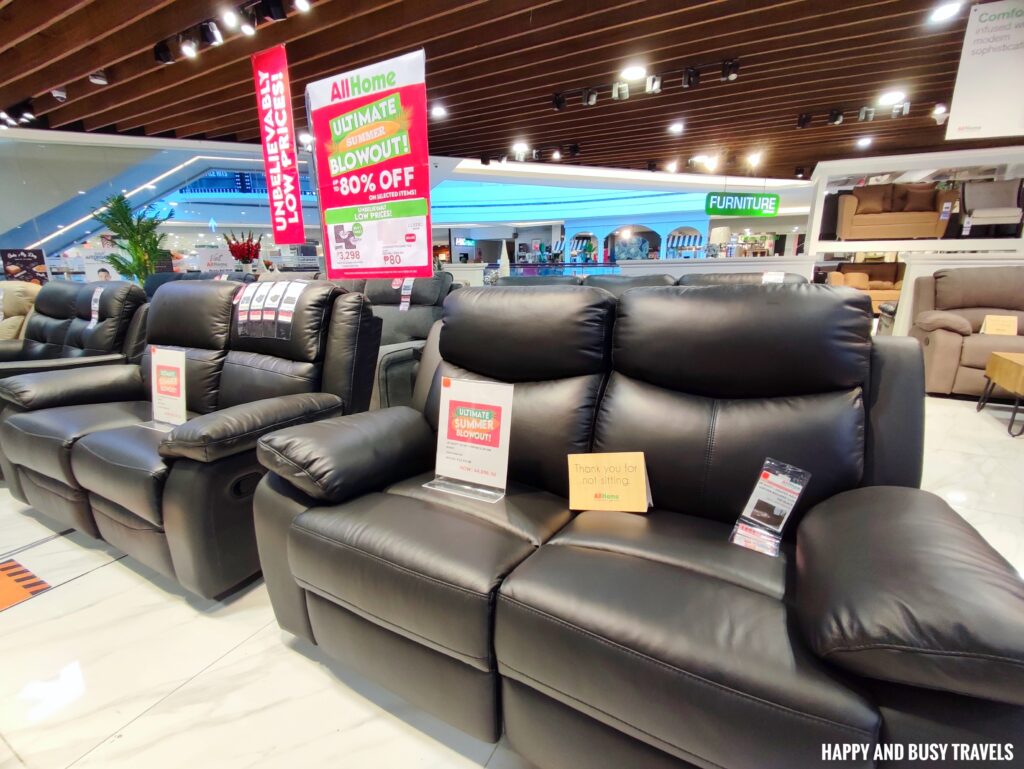 Finally, here are some cute chairs that you can buy for your children or use as a decoration. Most of these are also almost half the original price.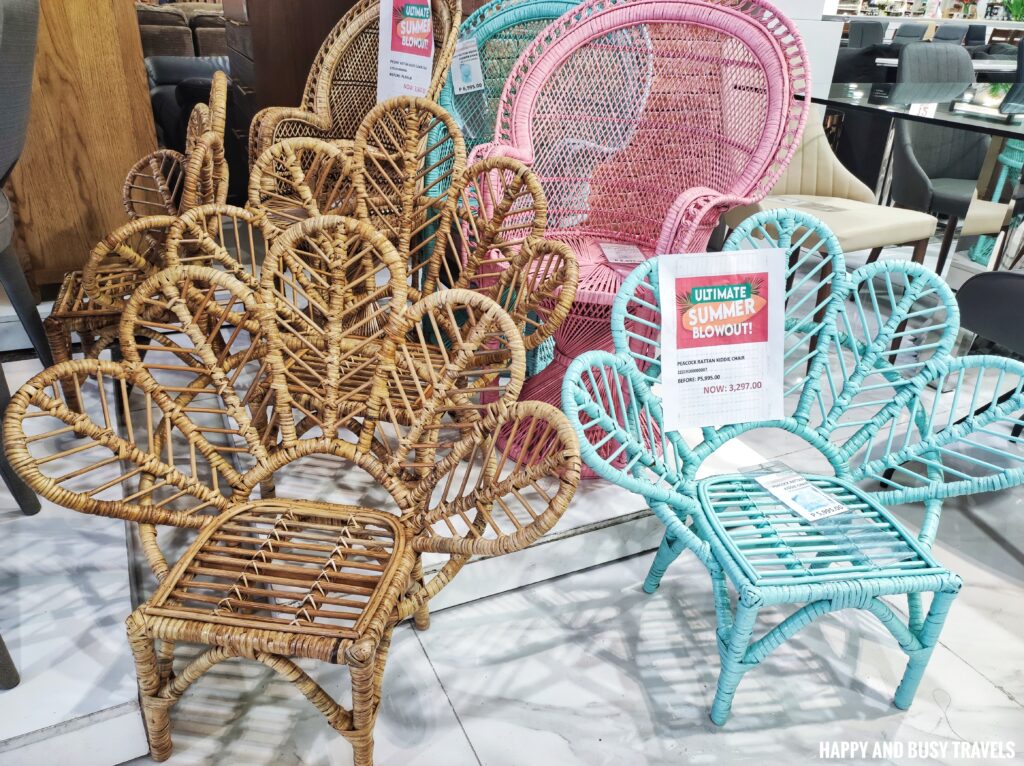 Happy and Busy's Smileys for All Home's Ultimate Summer Blowout
We'll give this sale 5 smileys because the prices are way, way lot cheaper than the original price. This makes the buying capacity of customers larger. We'll come back soon to purchase more.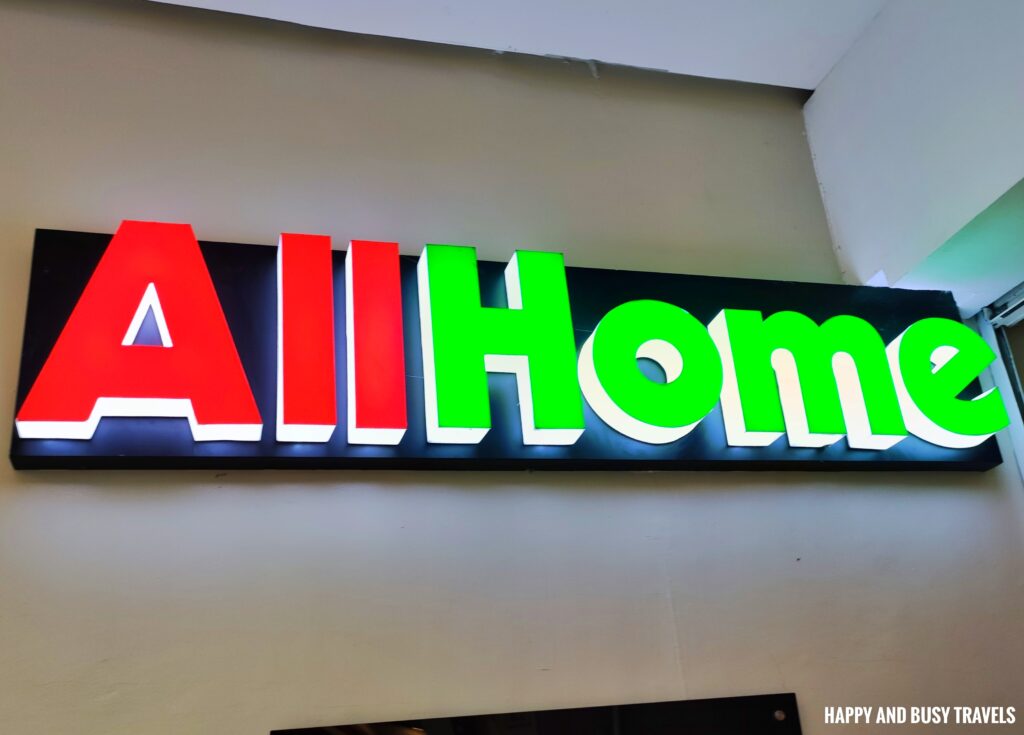 Feel free to leave a comment below for any questions or clarifications.
More reviews about lifestyle are posted here https://happyandbusytravels.com/category/, so do not forget to check it out!
Like! Follow! Subscribe! to our social media accounts: