Glamourify Wellness Spa
It's pampering time! So, Busy and I together with my co-content creators went to Glamourify Wellness Spa to relax and treat ourselves. This spa has been open for a year already during the pandemic.
This is also a perfect time for me to go here because I will attend a wedding and I want to look great.
Important Information
Facebook: Glamourify Wellness Spa
Contact No.: 0936 872 1844
Operating Hours: 9 AM to 8 PM (Last call 7:30PM)
Email Add: [email protected]
Mode of Payment: Cash, GCash
Address: Brgy. Panungyanan General Trias Cavite
Google Maps Link: https://goo.gl/maps/
Other info: Setting up an appointment is highly encouraged.
Inside Glamourify Wellness Spa
There are three service chairs in the store, plus two private beds in the other room for services that will be needing privacy.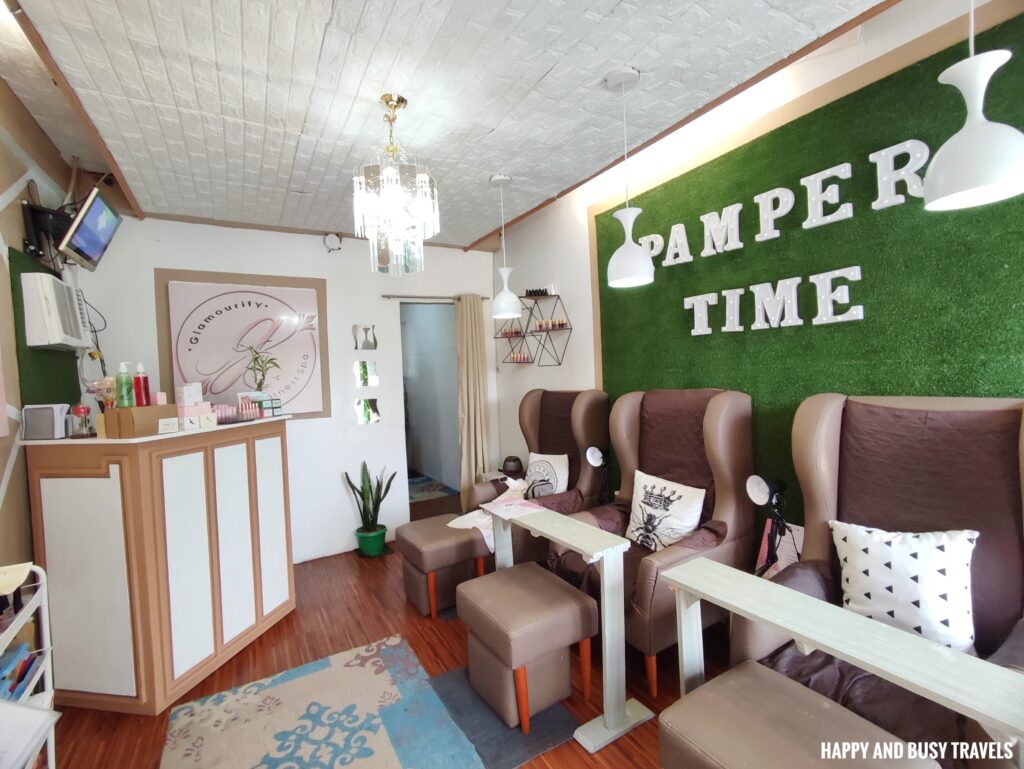 The spa offers water, tea, or coffee for their guests.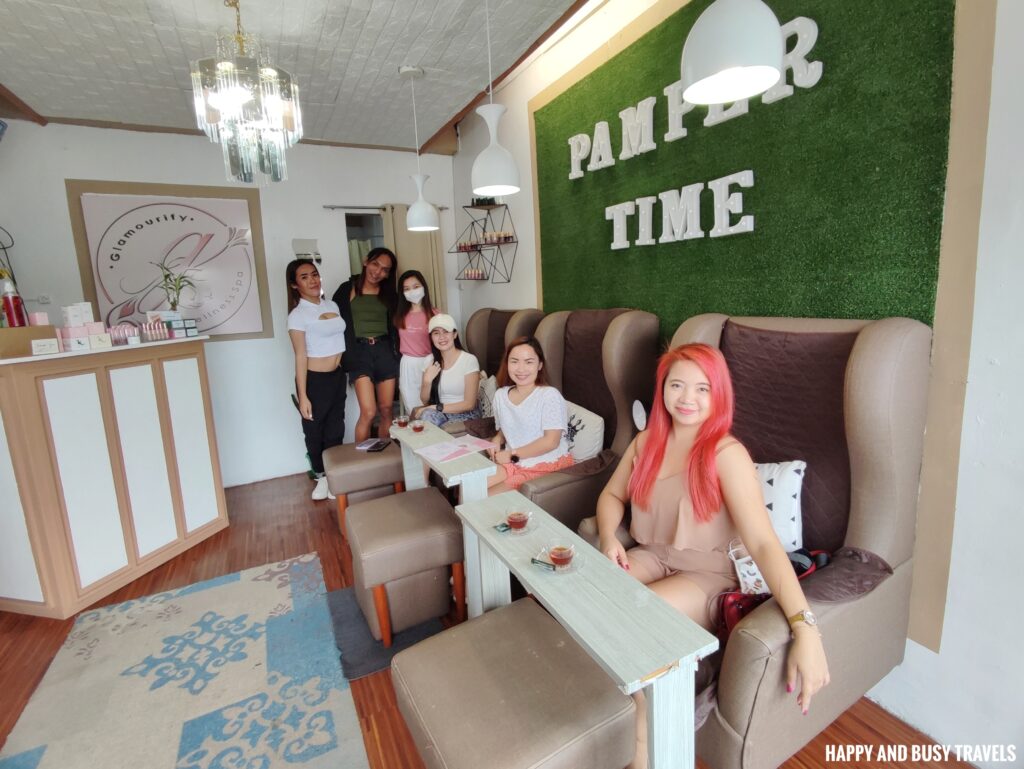 Plus, they also sell various beauty products.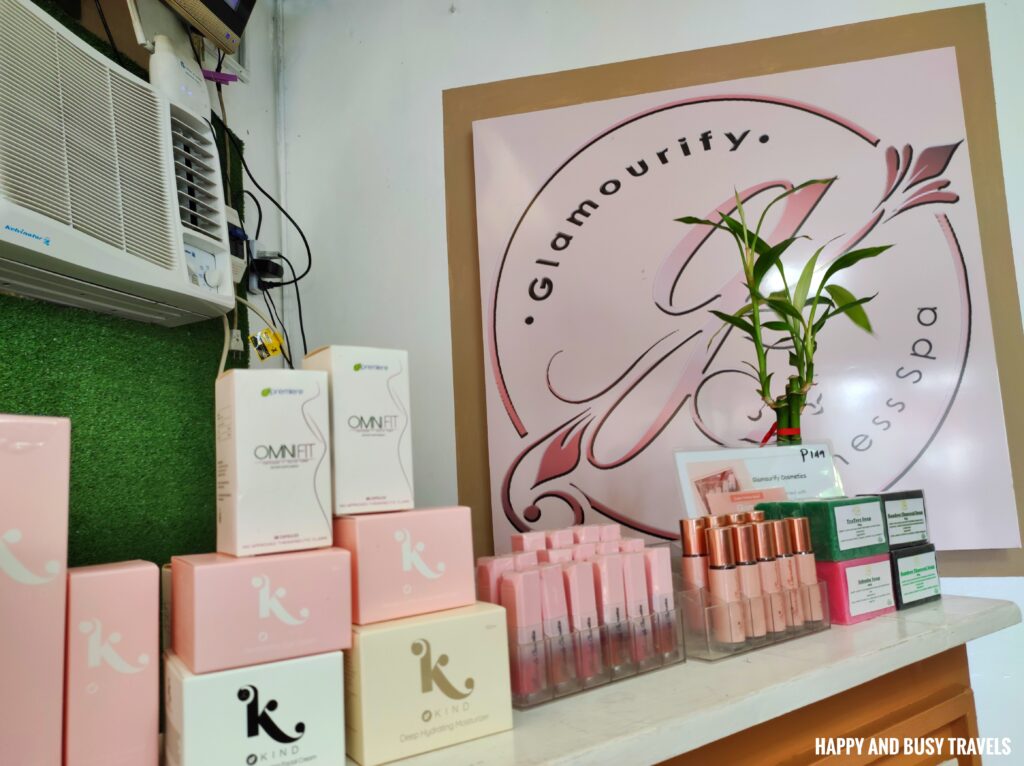 Featured Services of Glamourify Wellness Spa
Here are some of the services that we availed.
Hand Spa
Karla of Travel with Karla had the signature hand spa, which is very relaxing even from the first step. As shown in the picture below, her hands are in the soft jellies which is making her hand soft.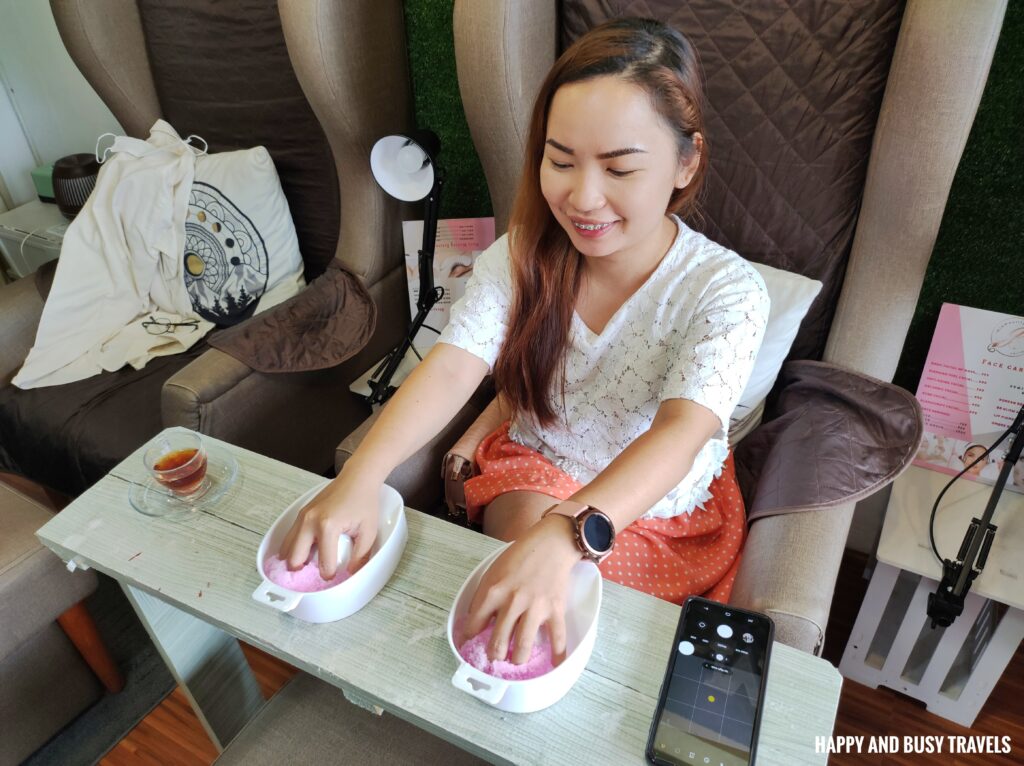 Facial
Justine Suaviso a tiktoker, and Mikee Padilla of Dasmarinas Trends availed the facial services of the spa.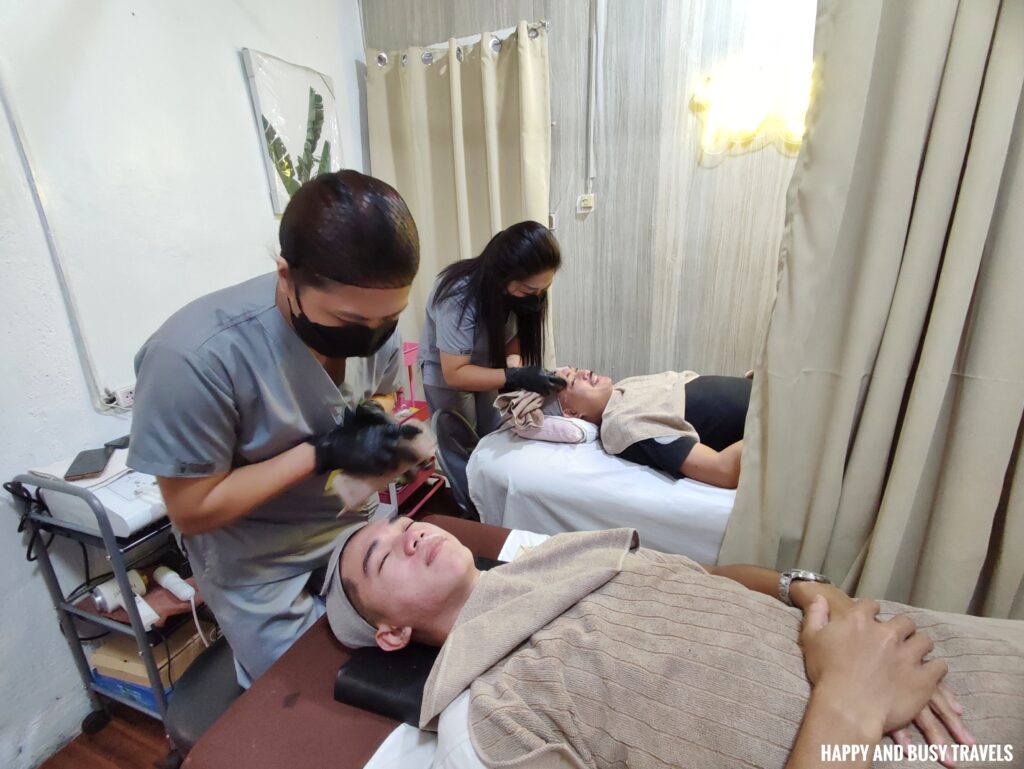 Full Body Scrub and Bleach
Justine also availed the full body scrub with bleaching services, which is perfect to remove all of the dirt on your body and be refreshed.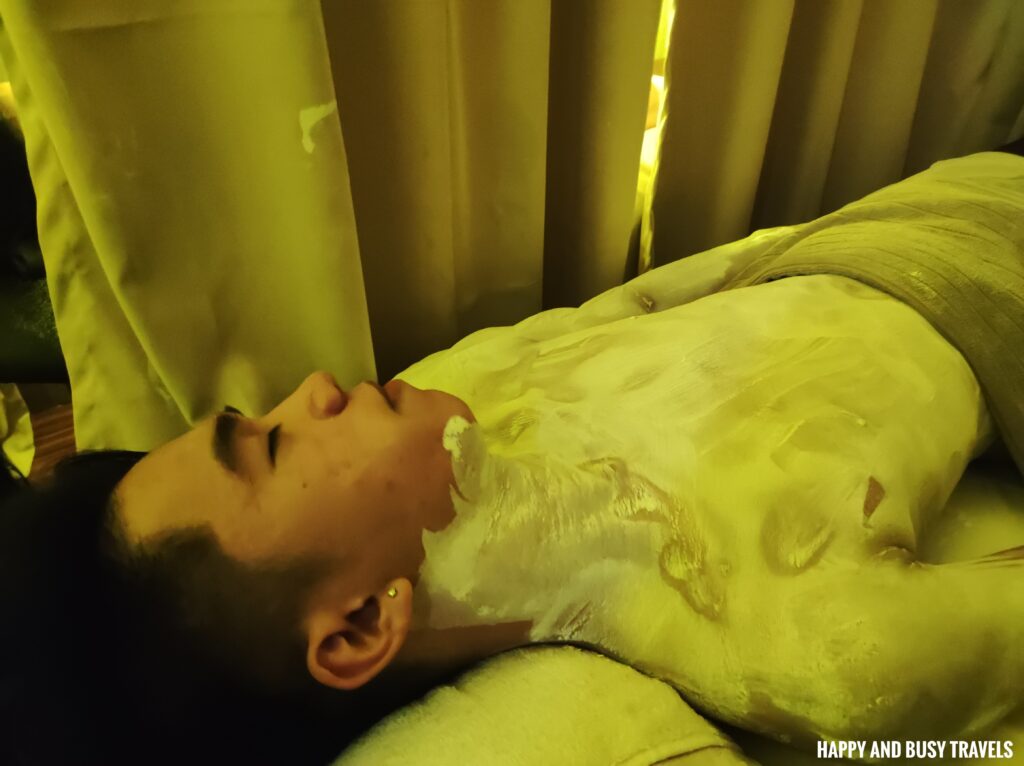 Volume Eyelash Extension
One of the services that I availed of is the Volume Eyelash Extension. There are three kinds of eyelash extensions. First is the Natural Eyelash Extension, which is perfect for those who like natural-looking eyelashes. The second is the Volume Eyelash Extension, which gives a fuller look. Last is the Hybrid Eyelash Extension which gives a longer and thicker look for your eyelashes.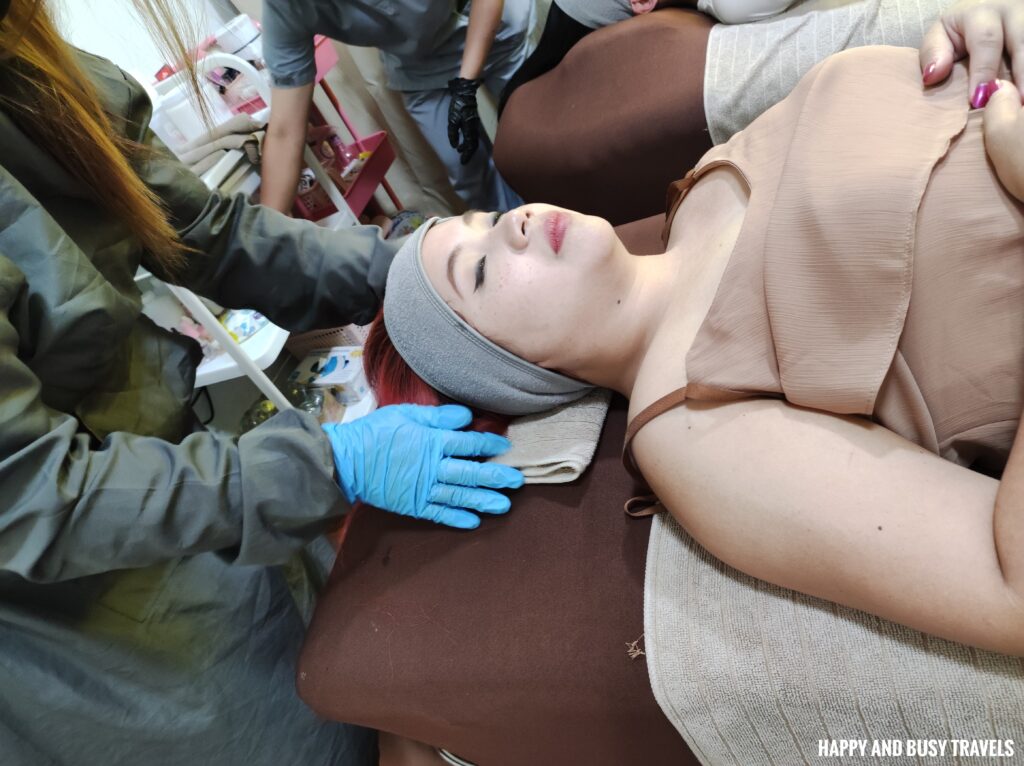 The first step in this procedure is cleaning my eyelids. It is recommended that the eyelids are cleaned and are free of makeup, but I opt to keep my eyeliner. Hahaha. Each strand of the eyelashes were carefully glued on my eyelid one by one.
Look at my eyelashes, can you see the difference? The right eye has undergone the procedure and the left eye is just my natural lashes.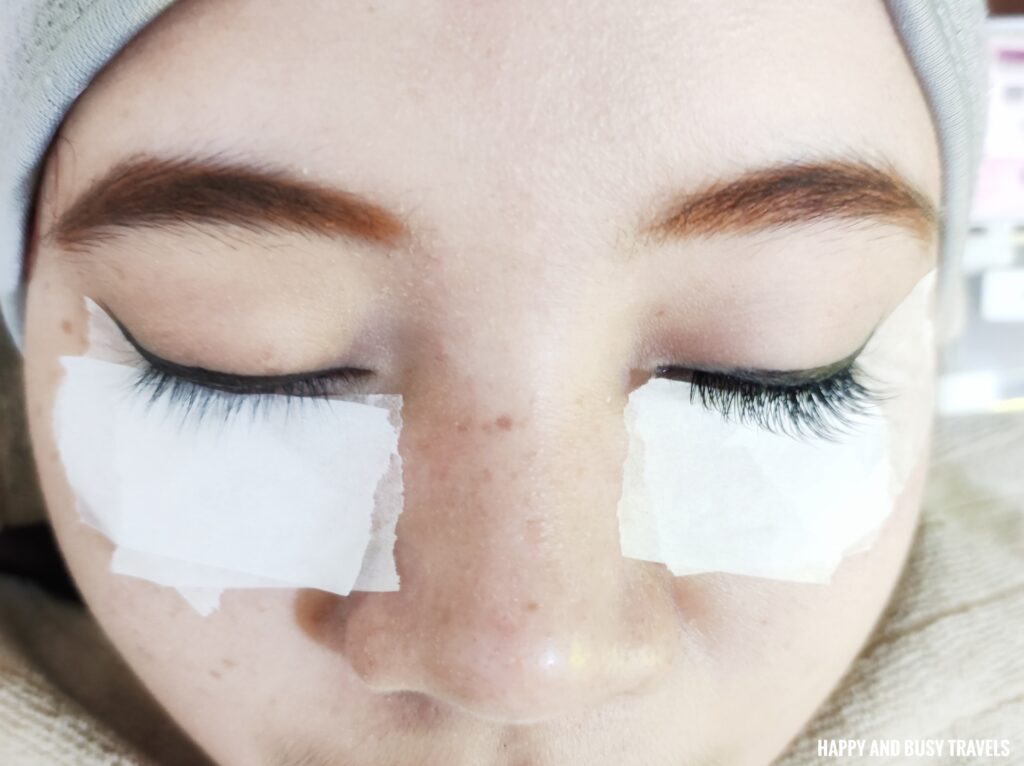 This is finally the left one with the volume lashes.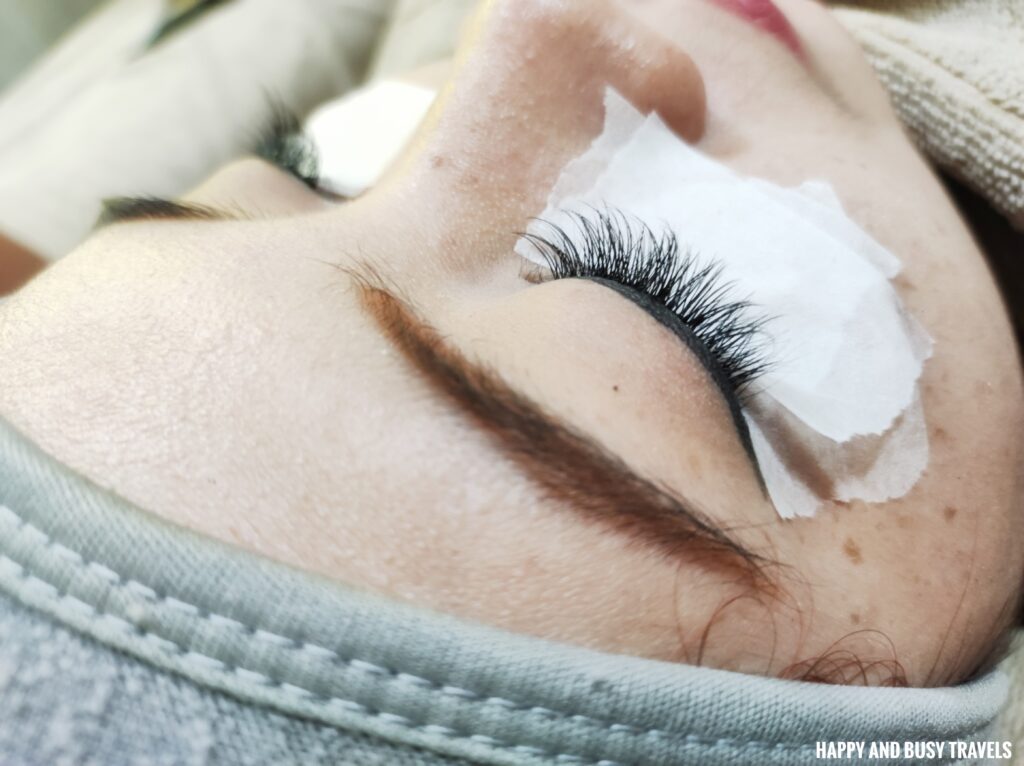 Here is the before and after look of my lashes. So pretty!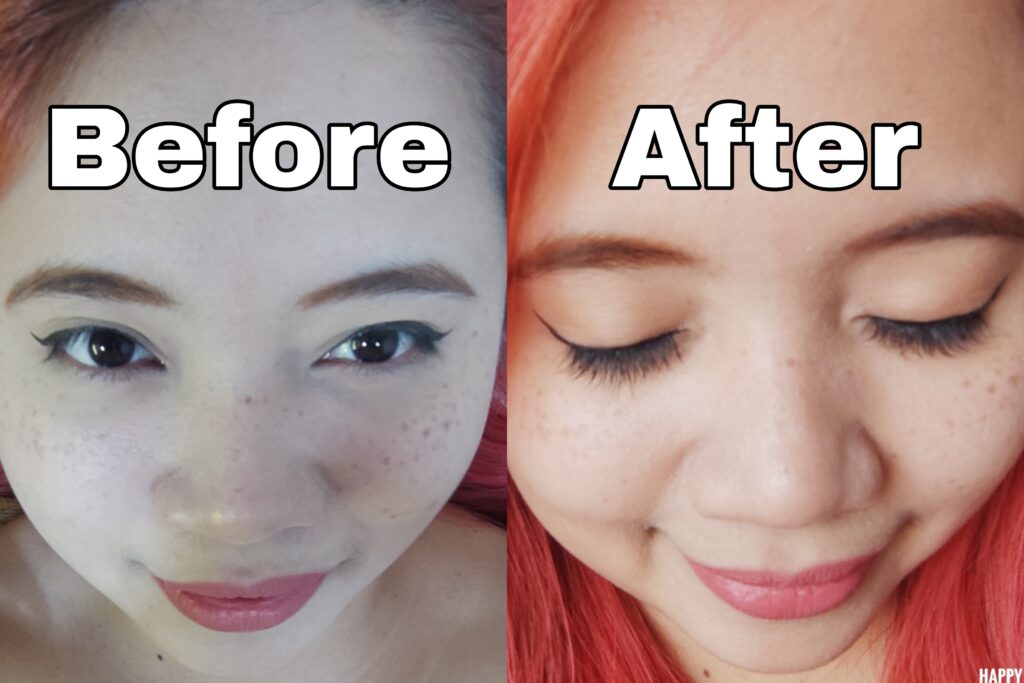 I really love how my lashes look after the procedure! I can attend the wedding now haha.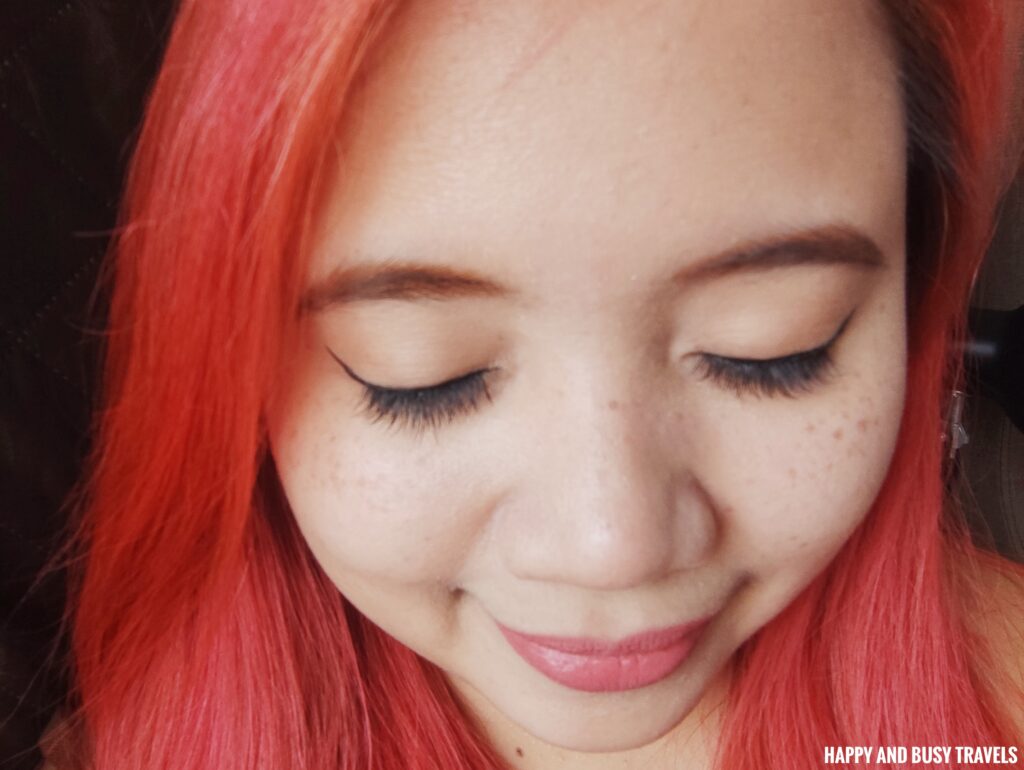 Radio Frequency Therapy for the Face
After I got my lashes, I had the Radio Frequency Therapy for my face.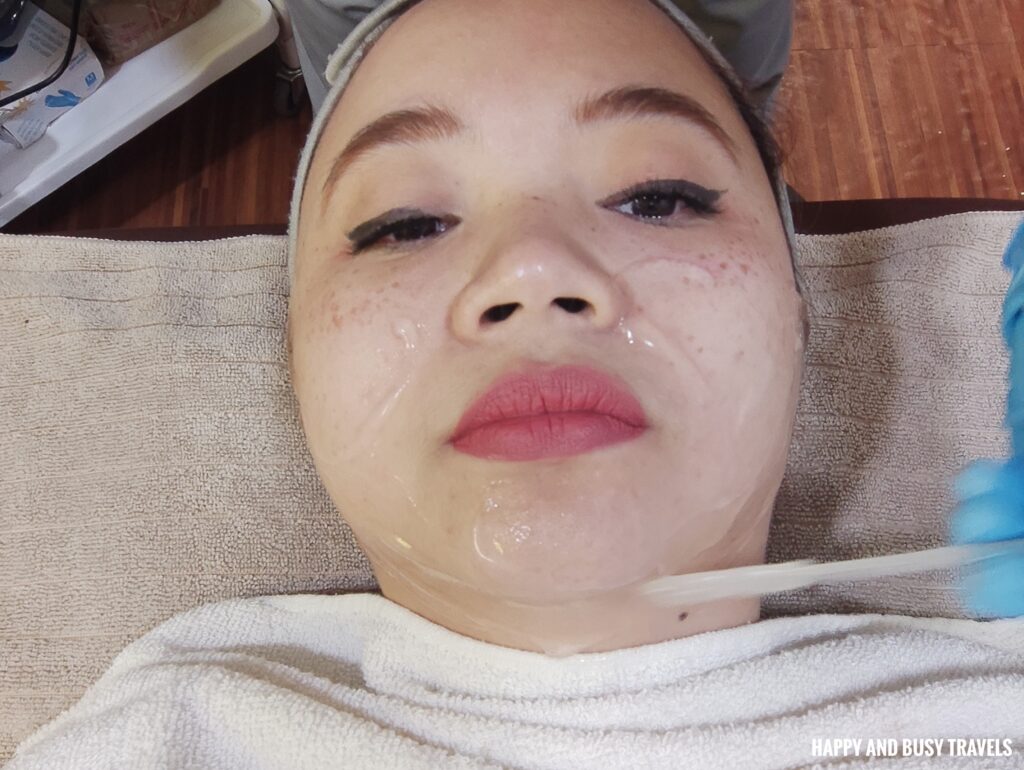 Others will say, "Why don't you just go on a diet and exercise?" Well, our face can't exercise itself haha. So, it's nicer to get the help of the professionals and had RF Therapy.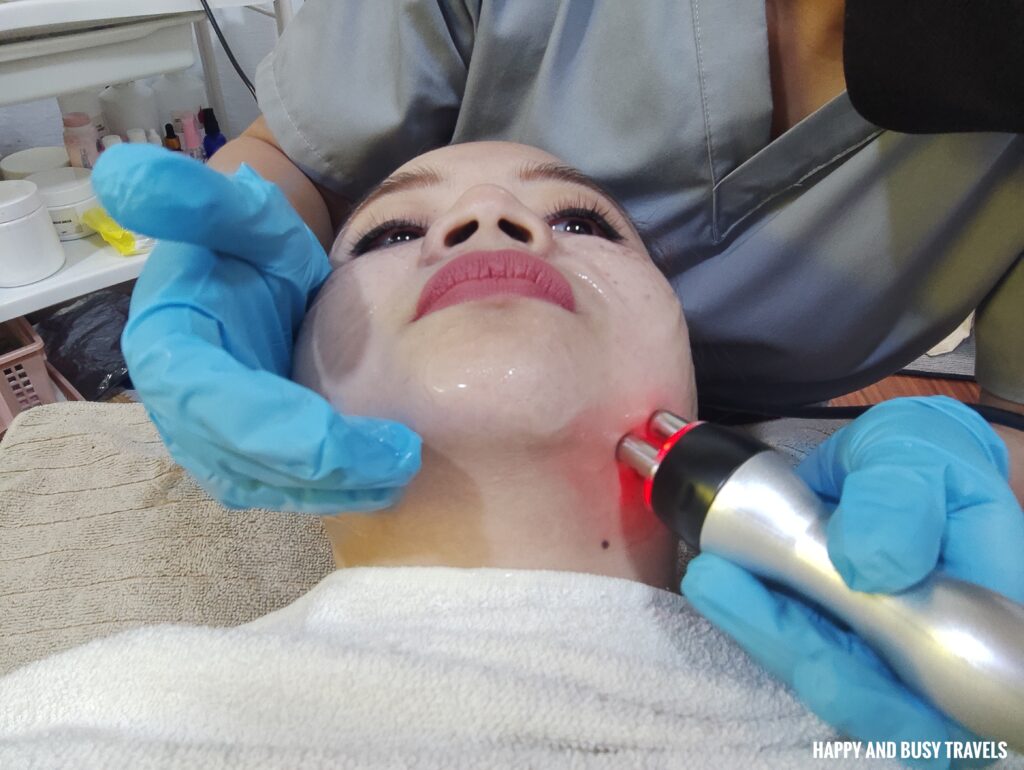 Radi Frequency Therapy for Belly
If you also need help with your belly, you can avail the Radio Frequency Therapy for the belly.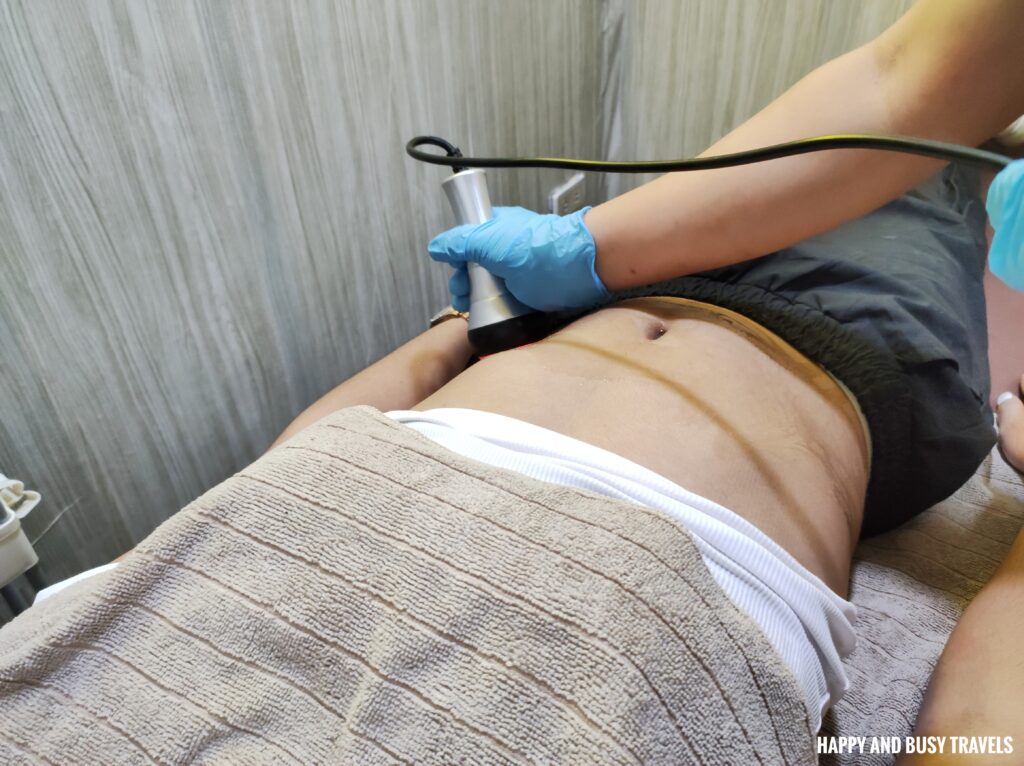 Signature Foot Spa
Busy and I also availed of the Signature Foot Spa, which has 8 to 10 steps I think. First, our feet are soaked in warm water.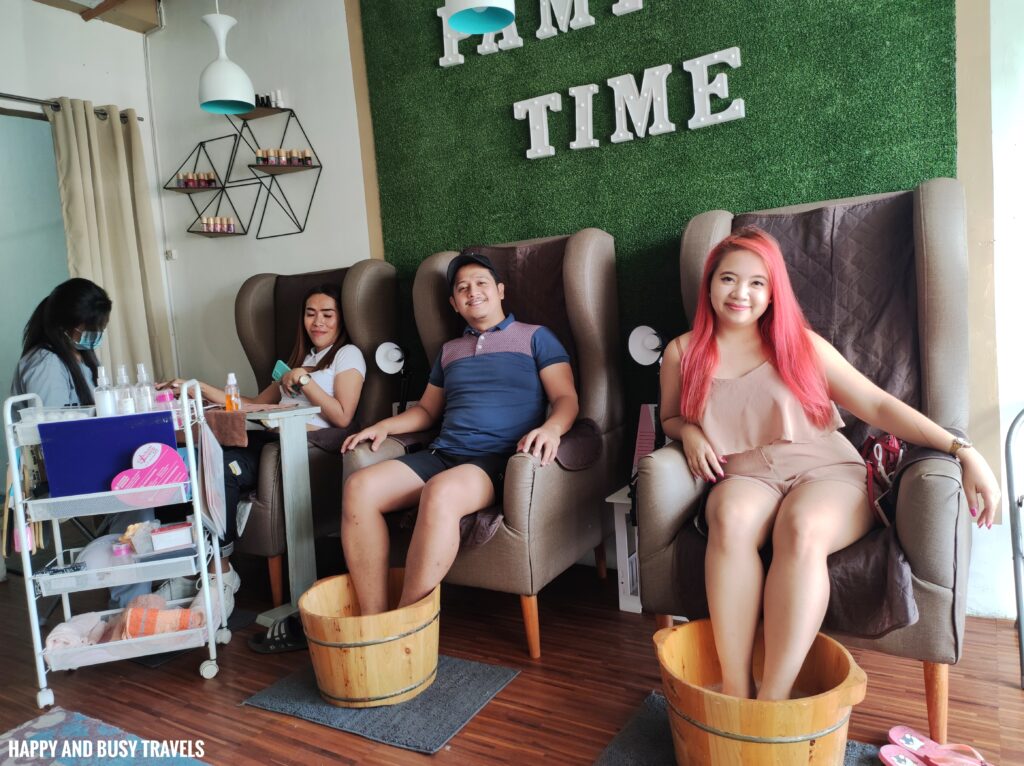 Here are the other steps that were made on our feet and legs. It is so relaxing and it made my feet look great. This spa also includes hot towels and stones, and a pedicure.
Final Look
Here we are attending the wedding of our friend. It's nice to go to the spa before going to any event, or during traveling.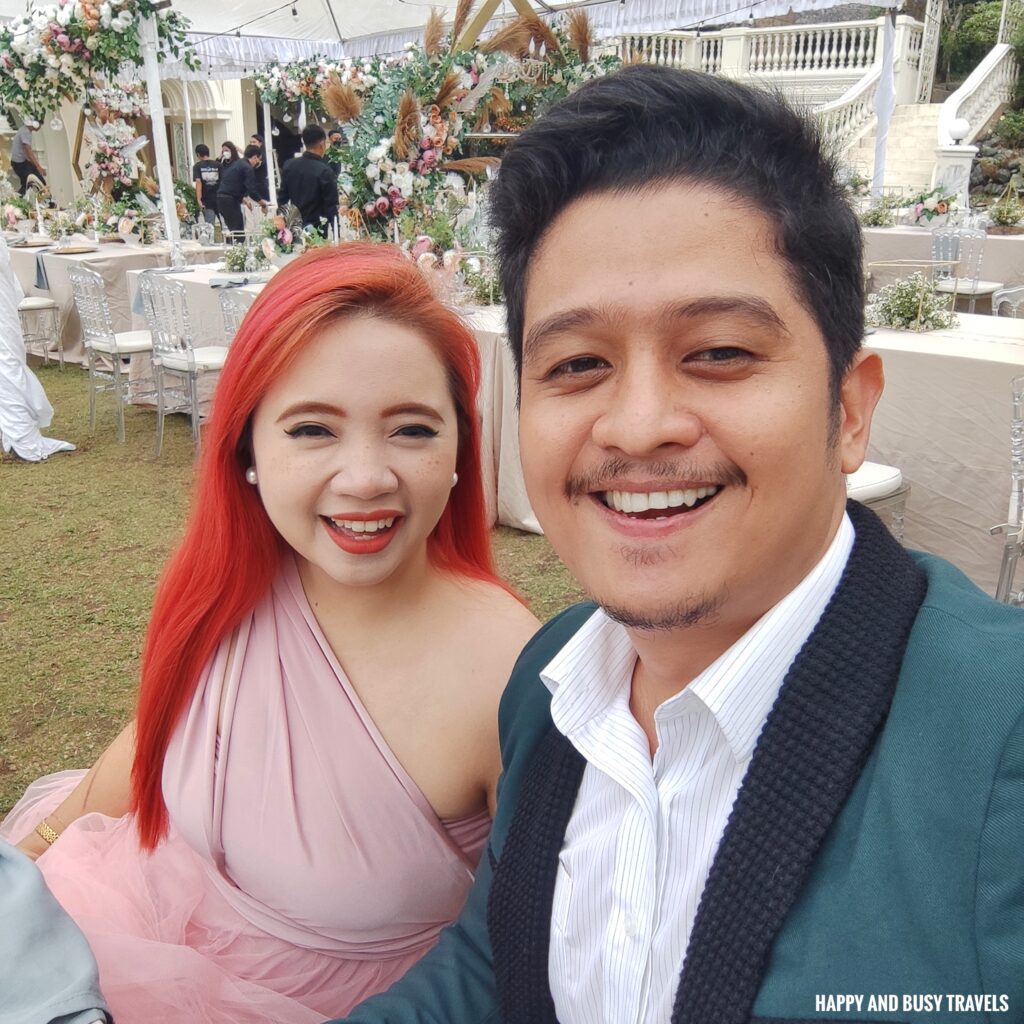 Glamourify Wellness Spa Rates
Here is the full list of the services and rates of the spa.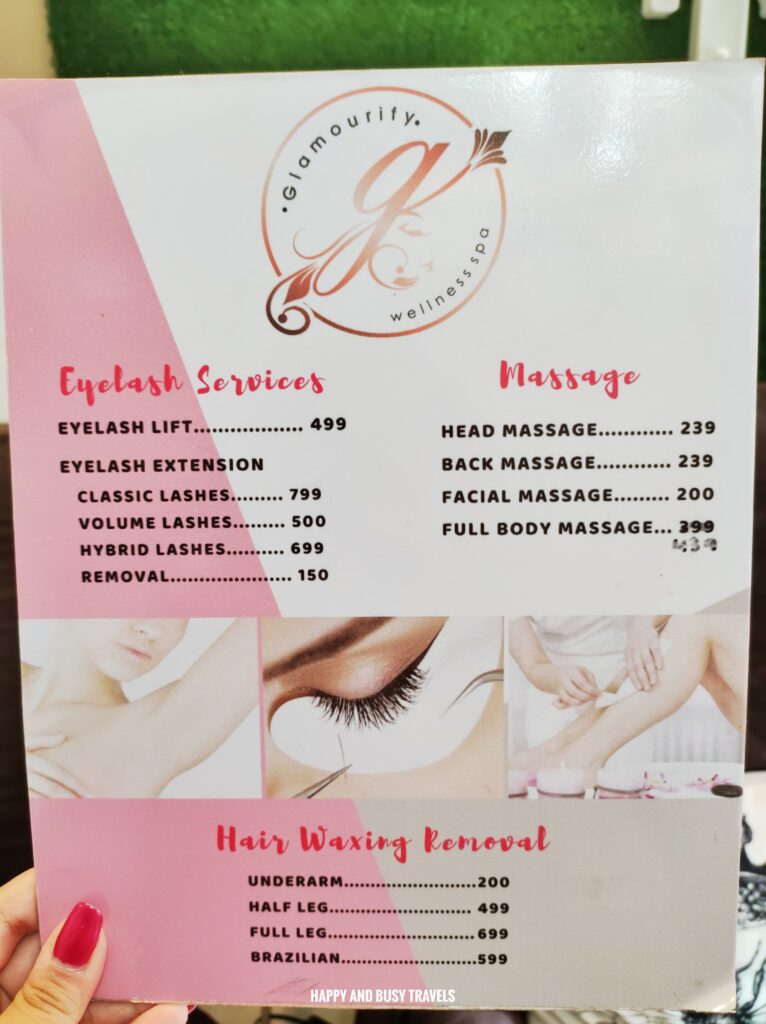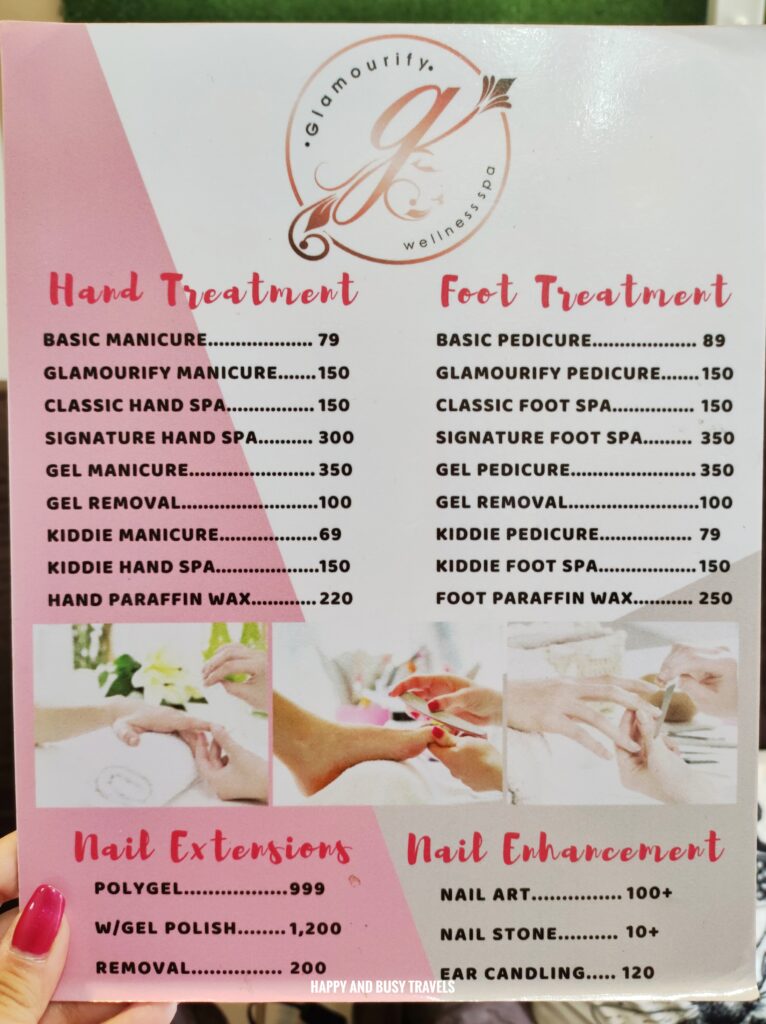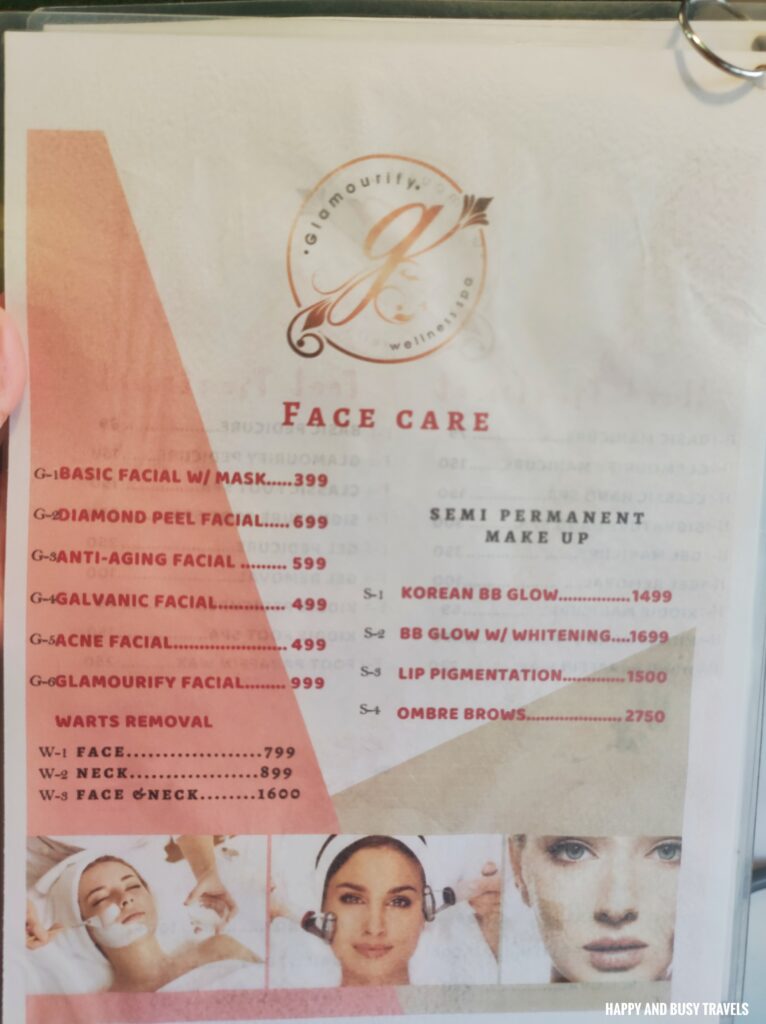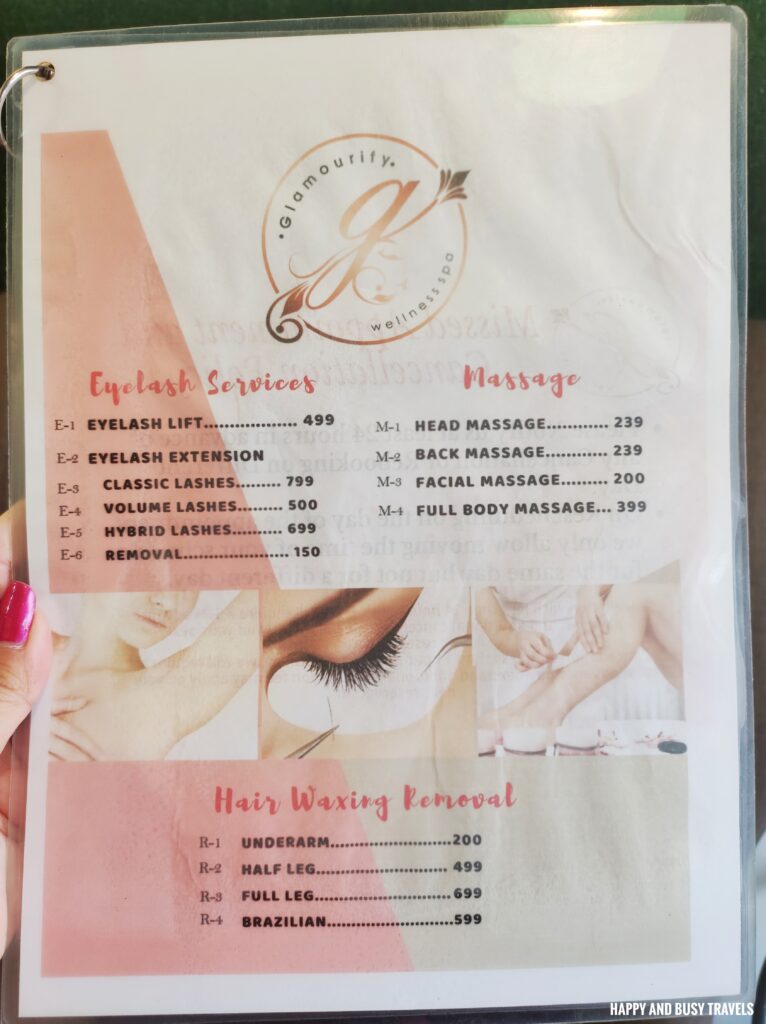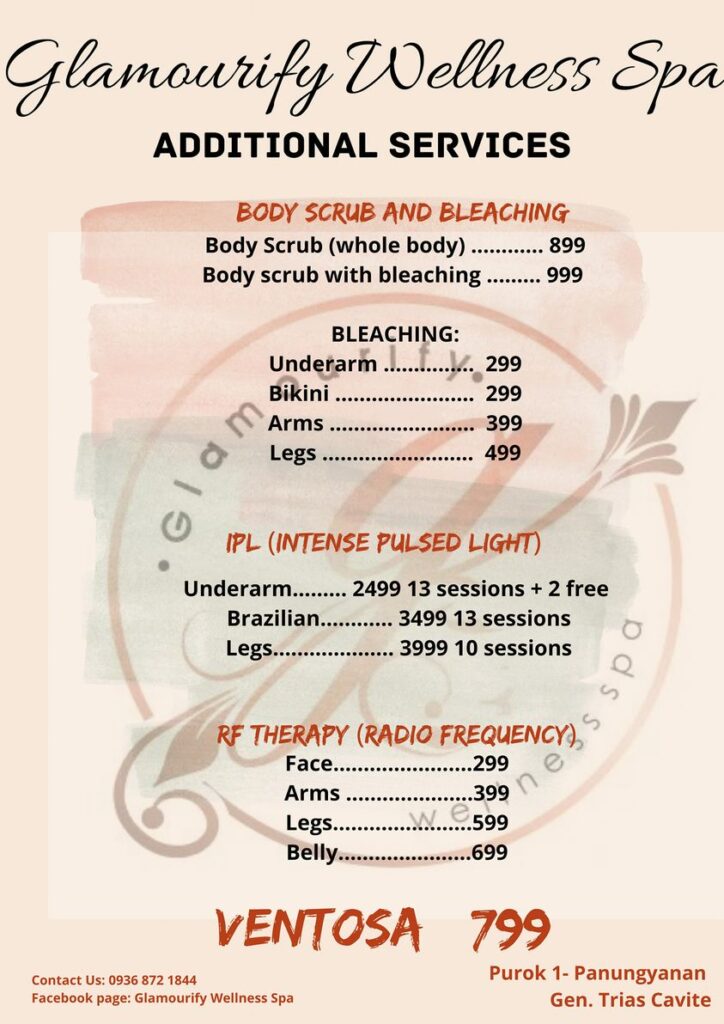 Happy and Busy's Smileys for Glamourify Wellness Spa
Five smileys for the spa! They can cover almost all of the products and the services that we usually need. Plus, their staff are friendly and very accommodating, and the owners are very hands-on.
We would like to thank the spa for accommodating us.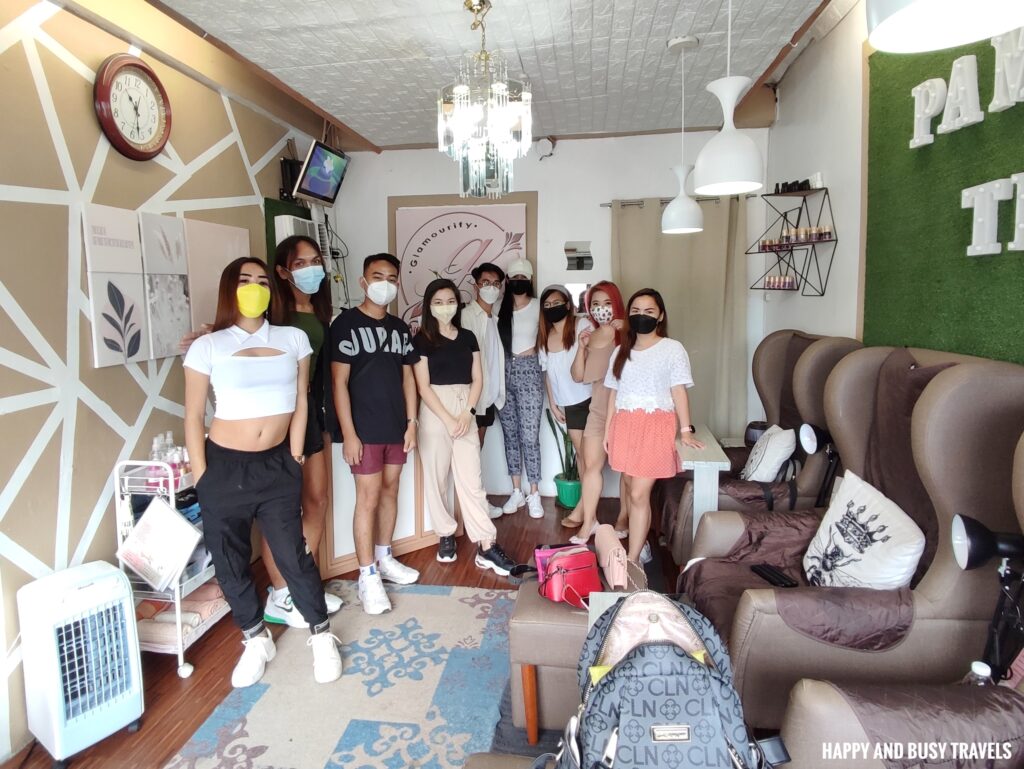 More exciting beauty services and products review at: https://happyandbusytravels.com/category/beauty/