Looking for an affordable samgyeopsal? Lucky for us we found Alpina Korean Grill in Tagaytay! Our samgyeopsal cravings were satisfied without spending too much!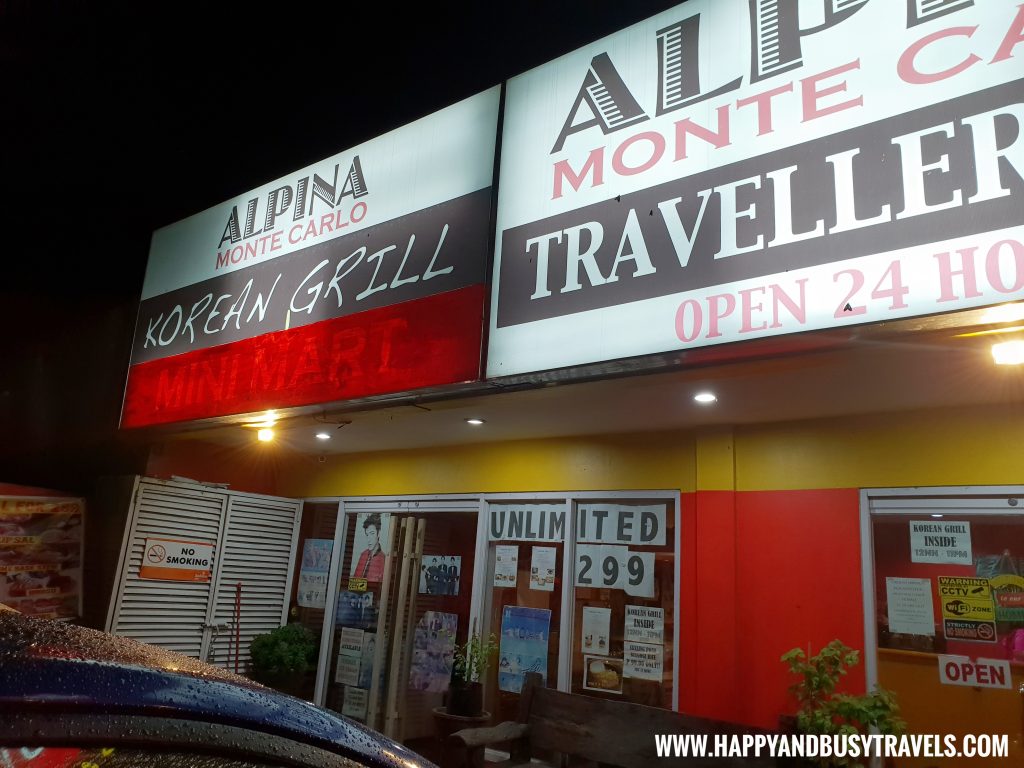 Facebook: https://www.facebook.com/AMCtagaytay/
Contact No.: (+63 46) 413 5492
Address: #2 Unit B. Tagaytay-Calamba Road, Tagaytay City, Cavite, Philippines. (Near Tagaytay Rotunda)
Google Maps: https://goo.gl/maps/xyXMZQ5raJm
Operating Hours: 12:00 PM – 11:00 PM daily
Dining Area
The dining area was a bit small, but it can accommodate up to around 30 people. You can choose from seating on the ground, or be on our usual dining table.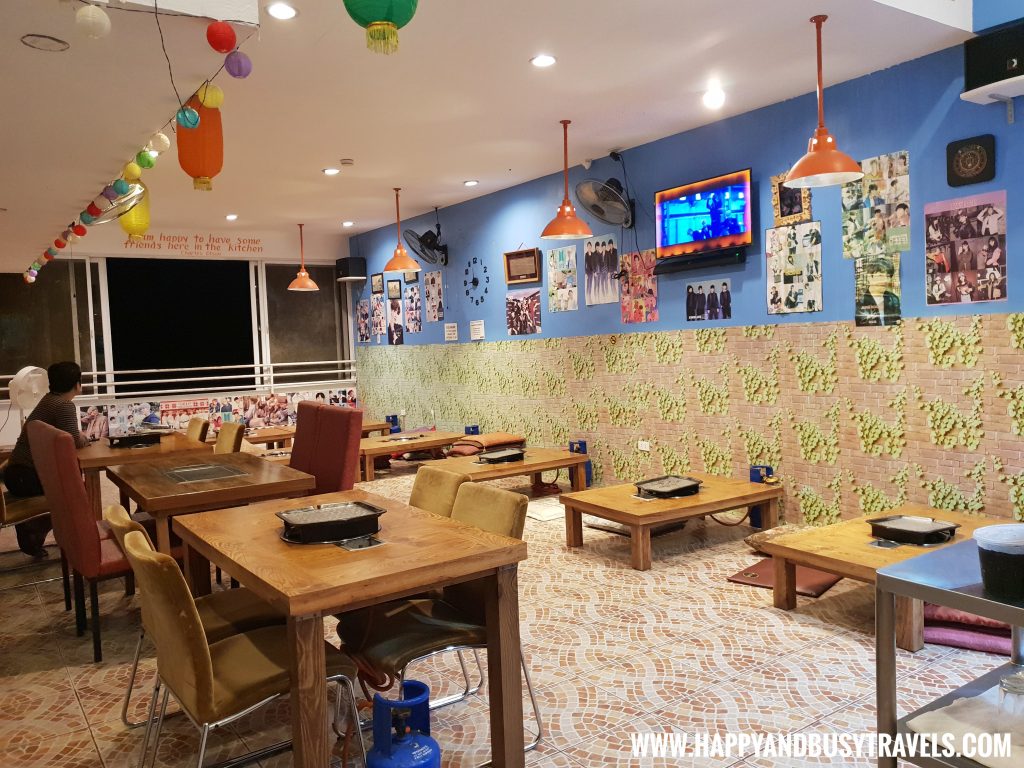 There was no air conditioning unit in the restaurant, but they do not need it. Weather in Tagaytay is always cooler than the other parts of Cavite.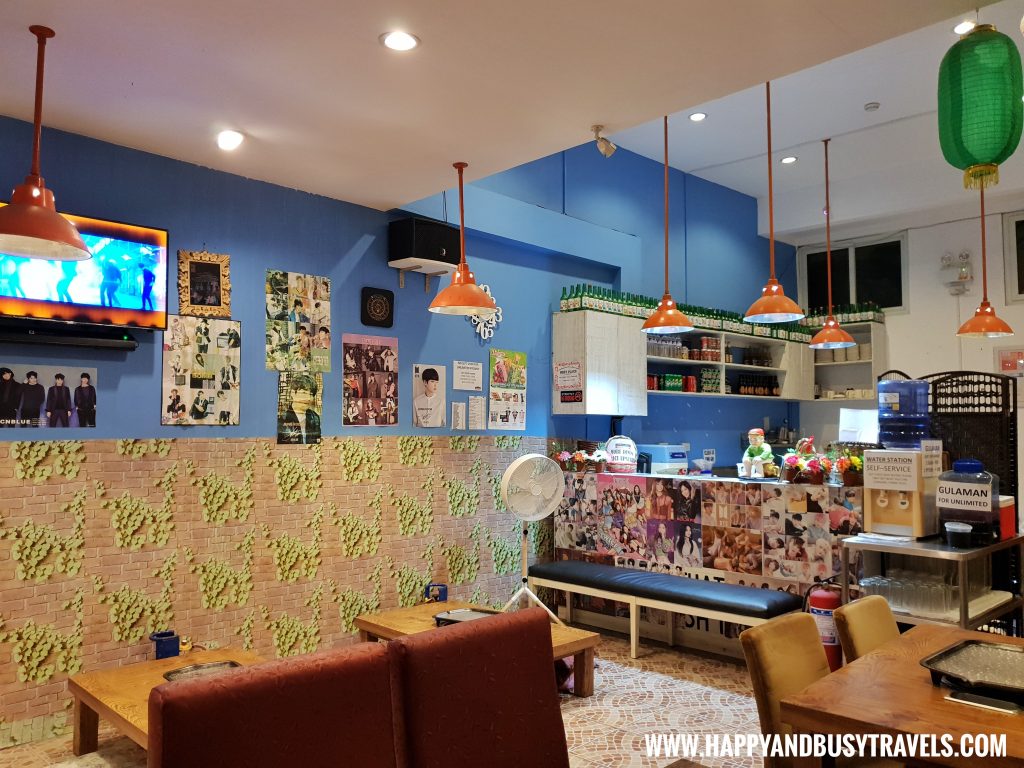 Menu of Alpina Korean Grill
They have different types of unlimited meat, but for just Php 299 you can already have your unlimited pork! So affordable!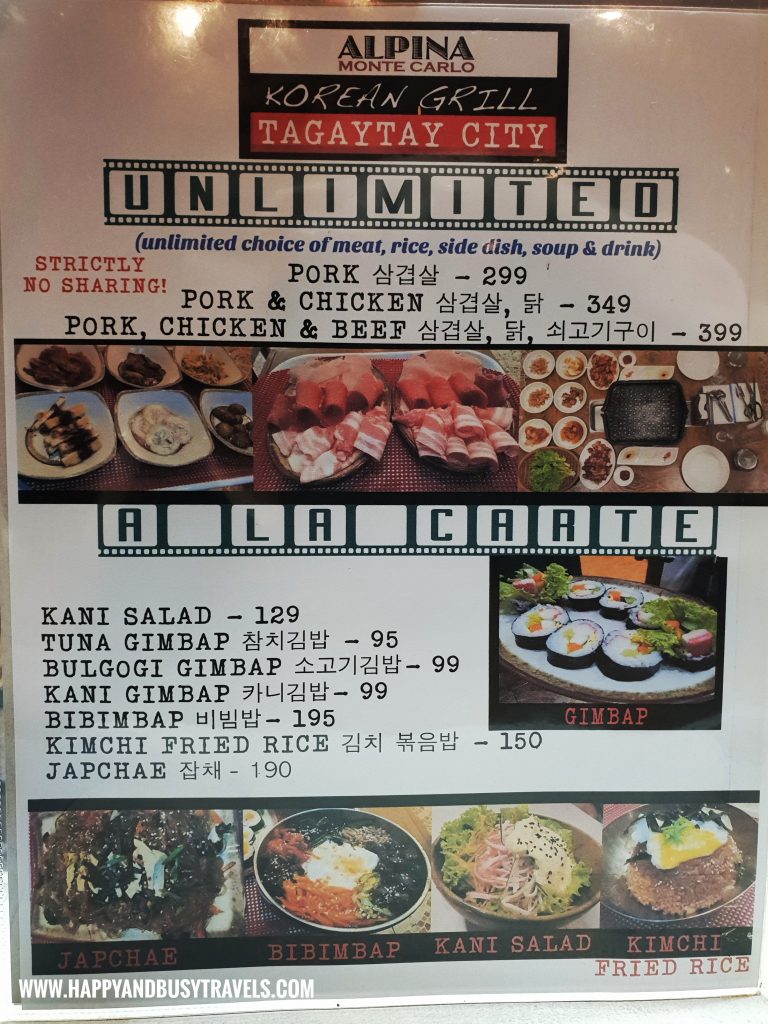 There were also ala carte dishes, and shabu shabu options. If you are really in a budget, you can order their Php 99 pesos meal, the Sizzling Pork Bulgogi 🙂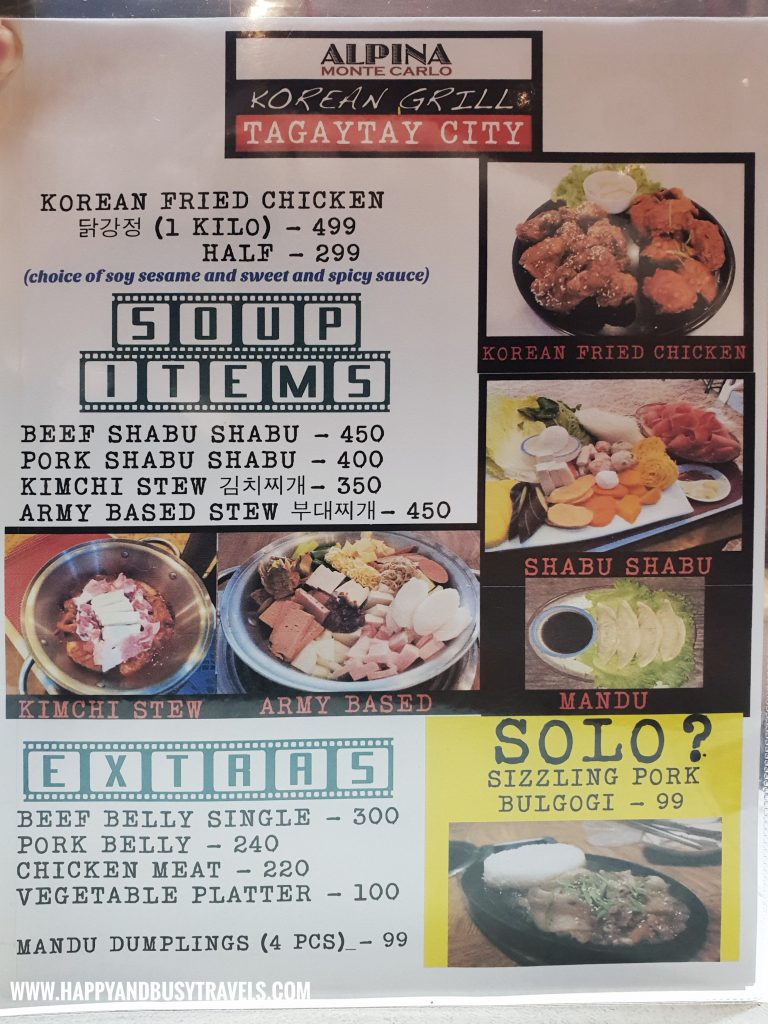 Eating like a Korean will not be complete without desserts. So they also sell Bingsu and Korean Ice Cream.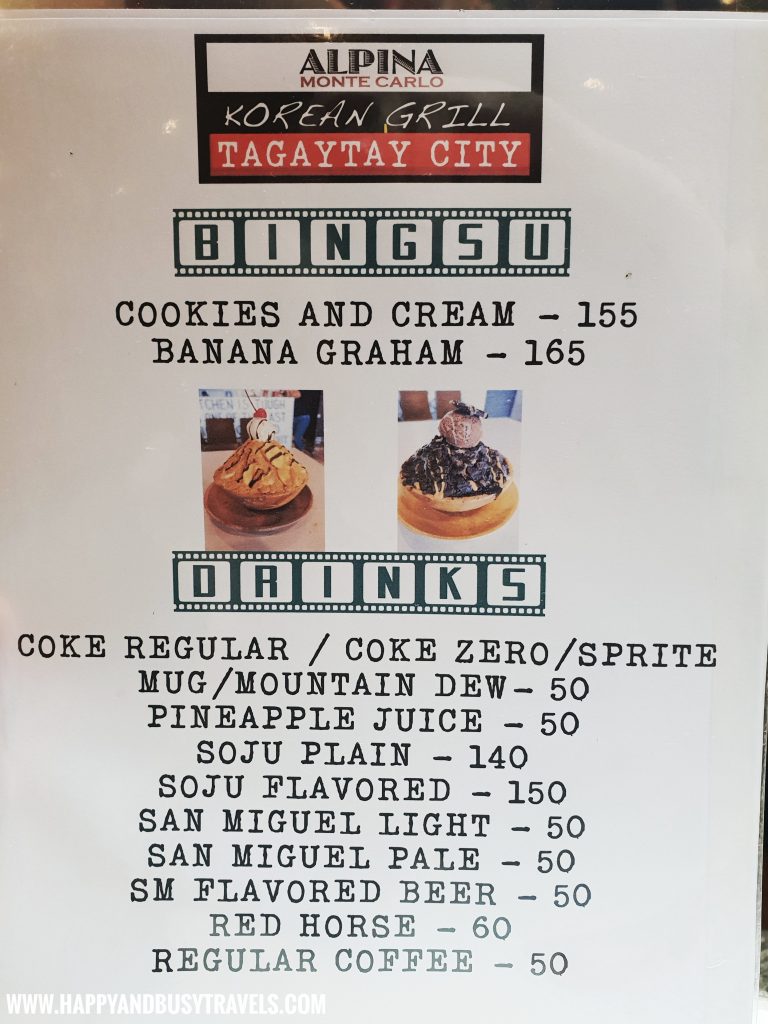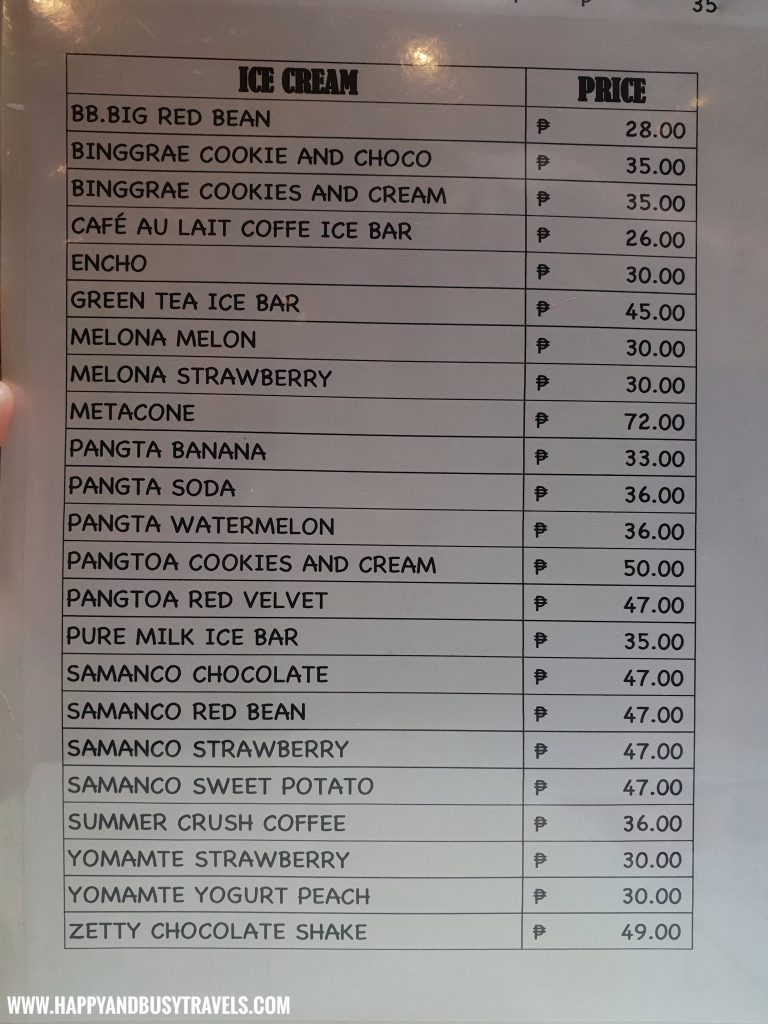 Grilling Time!
The Php 299 unlimited pork grill includes unlimited pork, six side dishes, lettuce, rice, and Black Gulaman.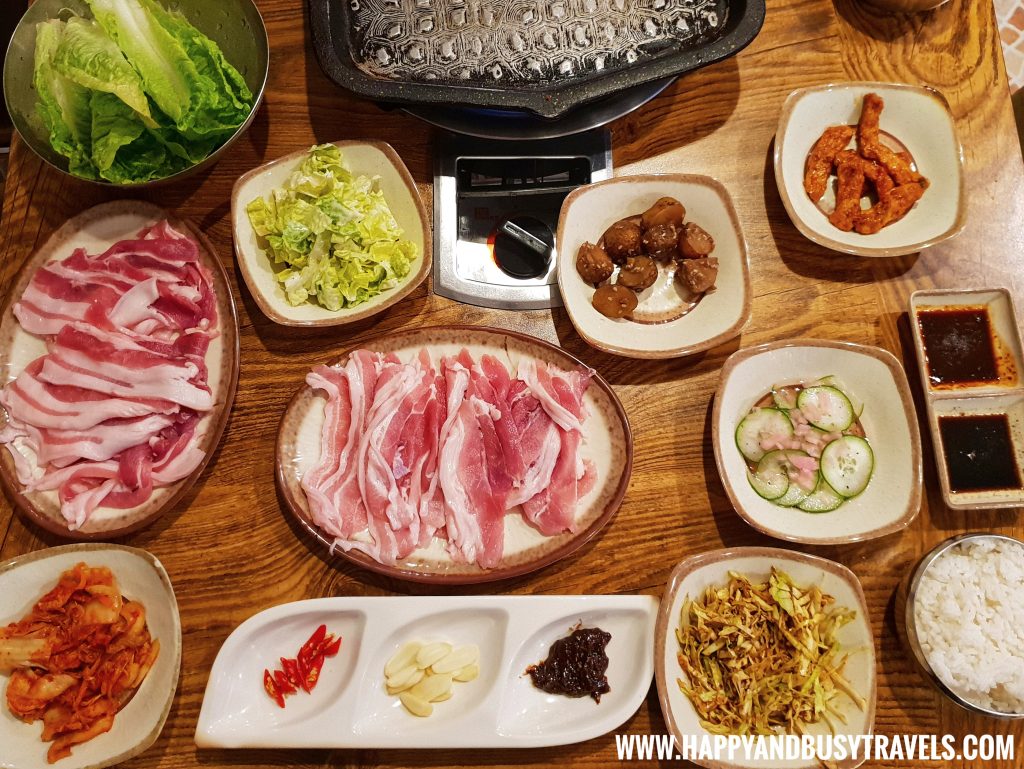 I usually cook the meat and serve it to Busy ?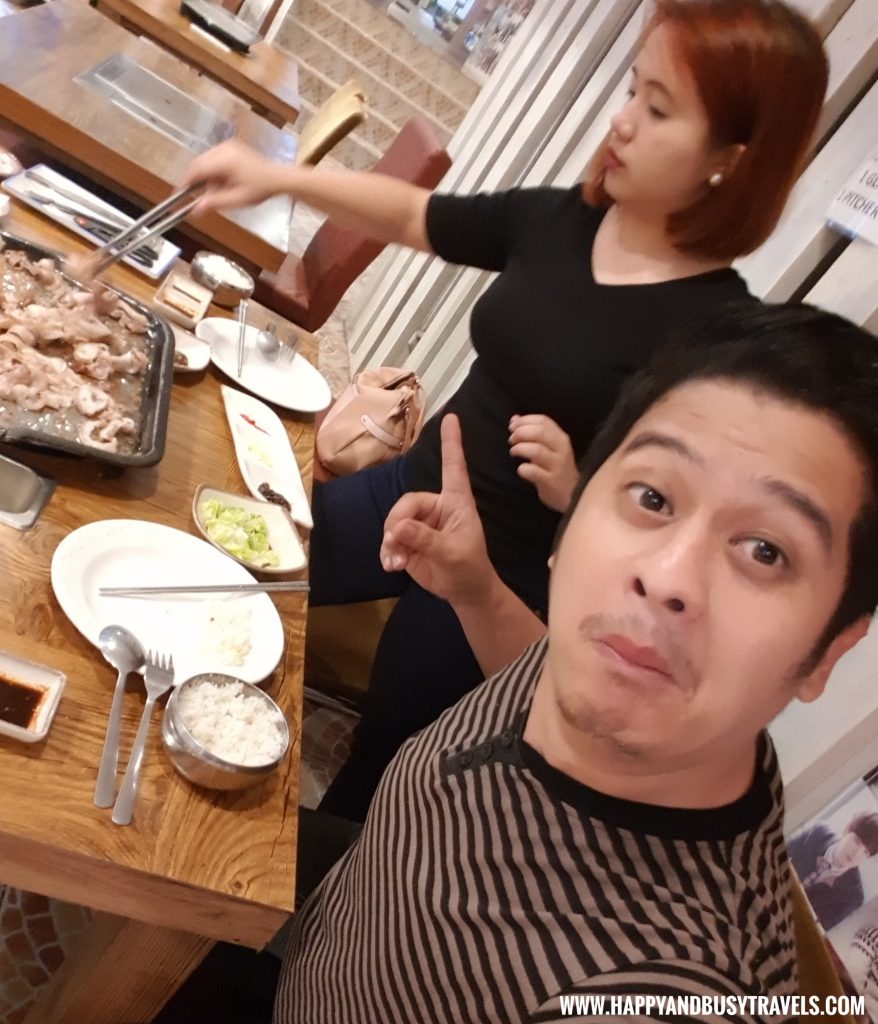 Busy just loves taking candid photos ?
If you need more side dishes, rice, lettuce, or pork, just ask the staff and they will refill it.
Even though the food is unlimited, left overs were charged per gram. So make sure to eat everything that you order.
Entertainment
Aside from the flat screen television which play unlimited Korean music, Korean costumes were also available for the customers to try on. 🙂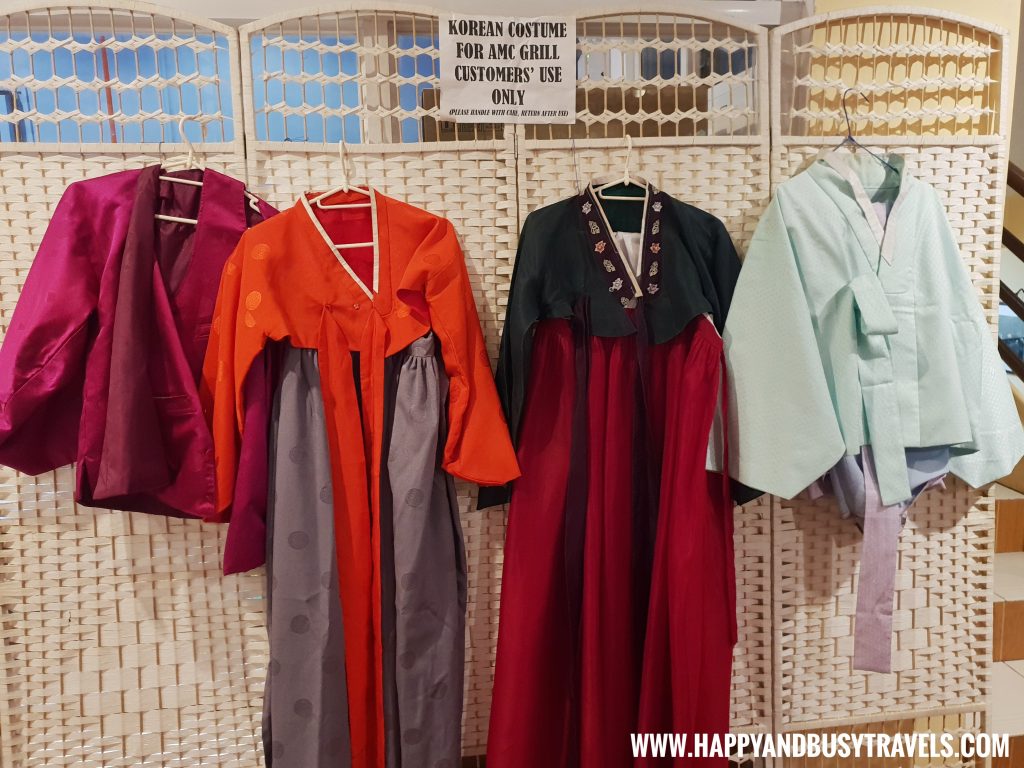 If you like you can just imitate all of the Korean stars in the posters inside the restaurant ???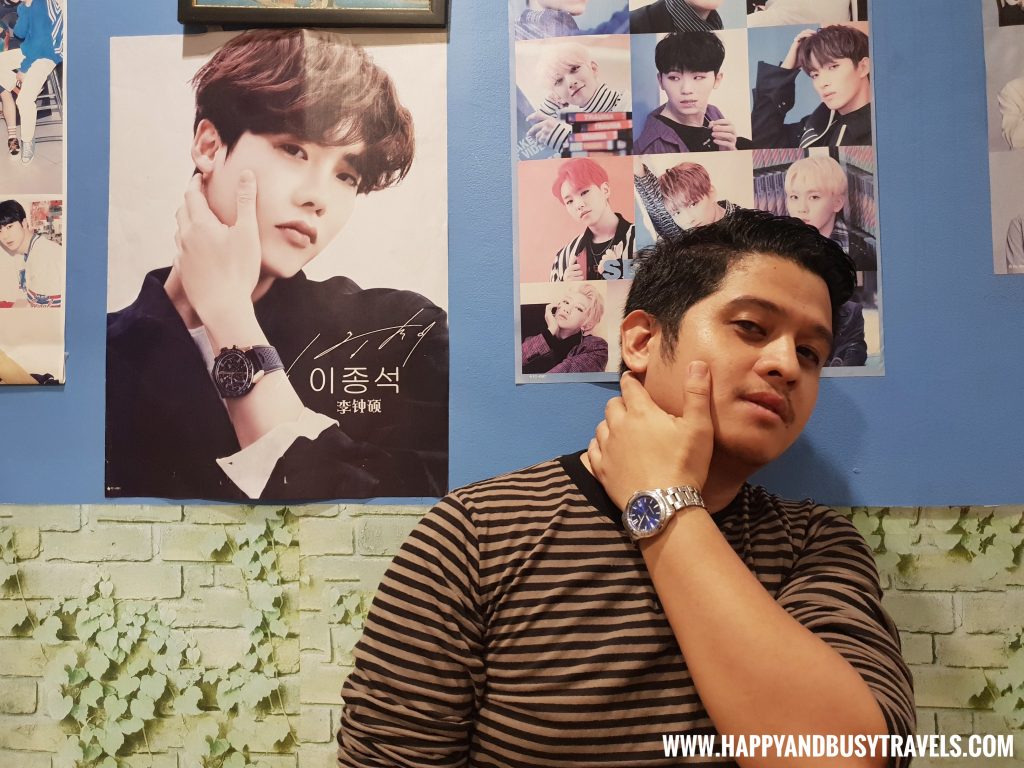 Happy and Busy's Smileys
Food


Serving size was a lot and the food were delicious because I cooked it haha. I never had a chance to eat anything from the ala carte menu, I'll judge those when we come back and try some. The sides were not that great, but it was okay.
Location


The restaurant was very easy to locate and it was very much accessible with public transportation.
Ambiance


There's not much ambiance aside from the cold weather of Tagaytay.
Value for money


Eating here was a good idea because we had a great time cooking, and eating a lot, but we just have to pay a little amount. It was just Php 299.
Service


Our refills were served after a while, which I understand. Sometimes there were a lot of customers.
Comfort Room

The comfort rooms is a bit dirty when we visited.