Aozora at the Farm, Tagaytay
Aozora is one of the best and most popular Japanese Restaurants in Tagaytay, so Busy and I visited one of their branches again, this is Aozora at the Farm.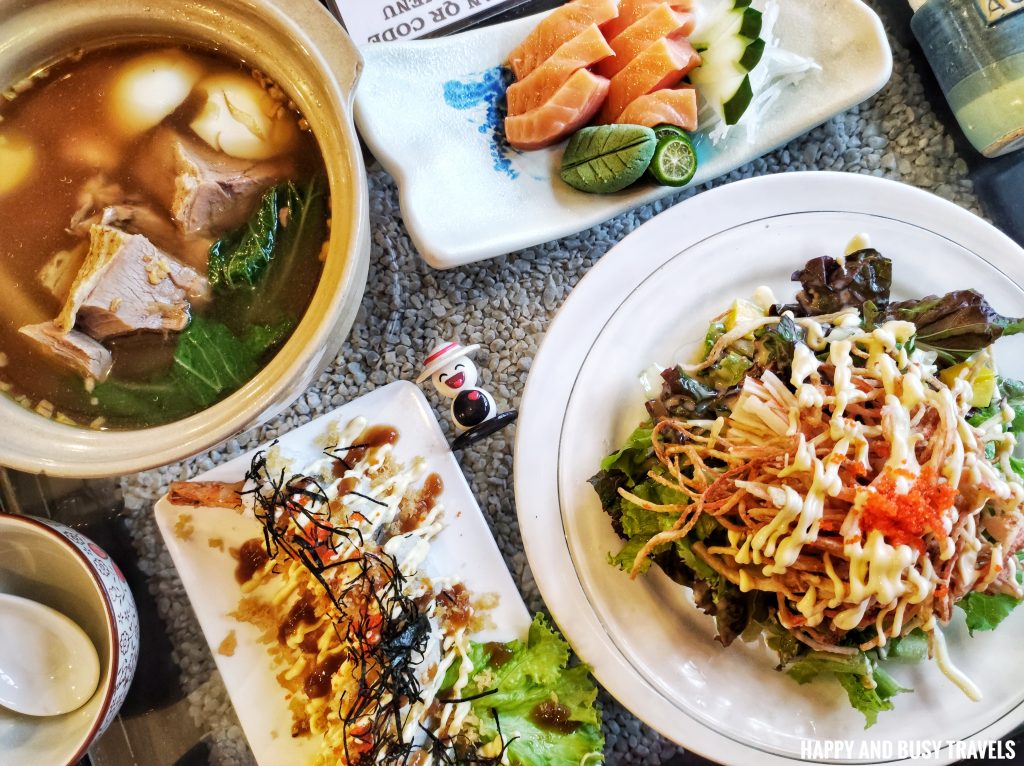 Important Information
Facebook: https://www.facebook.com/aozorajapanese
Operating Hours: 11 AM – 9 PM
Contact Number: 0936 980 9656
Dining Options: Dine In, Take Out, Delivery
Payment Options: Cash, GCash, Credit Card
Address: Anna Marianne St, Maharlika East, Tagaytay City, Cavite (Near Magallanes Square)
Google Maps Link: https://goo.gl/maps/
The Restaurant – Aozora at the Farm
Finding the restaurant is very easy because, from the main highway, there is a sign already. We just followed it then we found the actual restaurant. The parking area is also enough for the guests.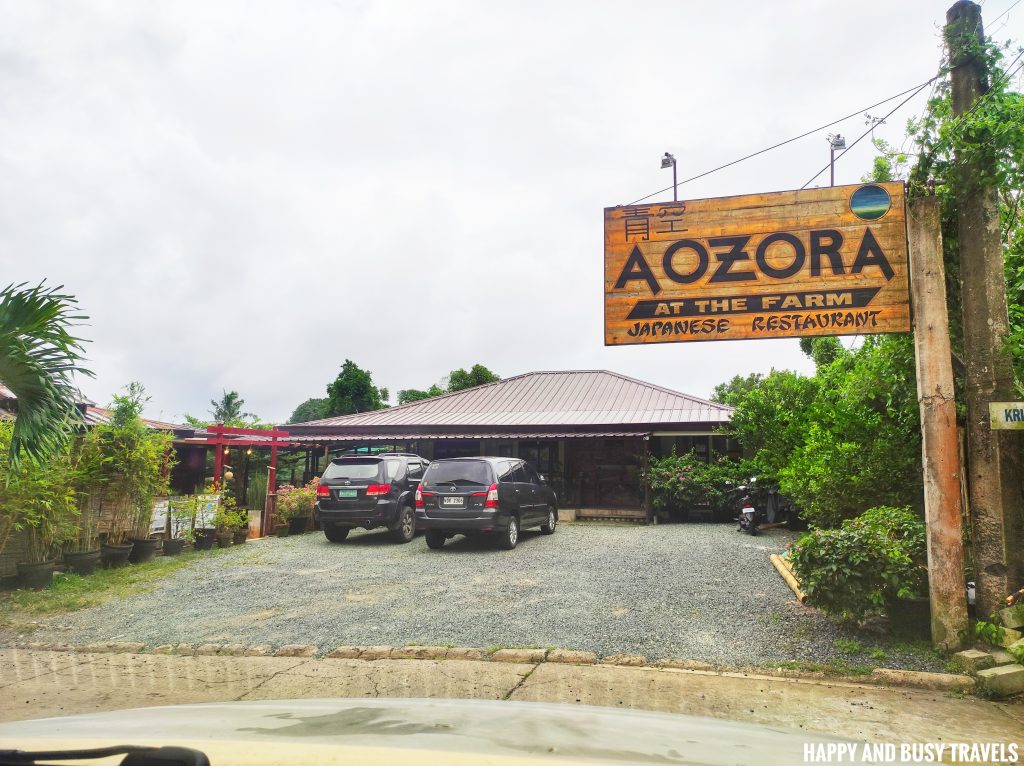 After parking, we immediately went inside and check out the surroundings.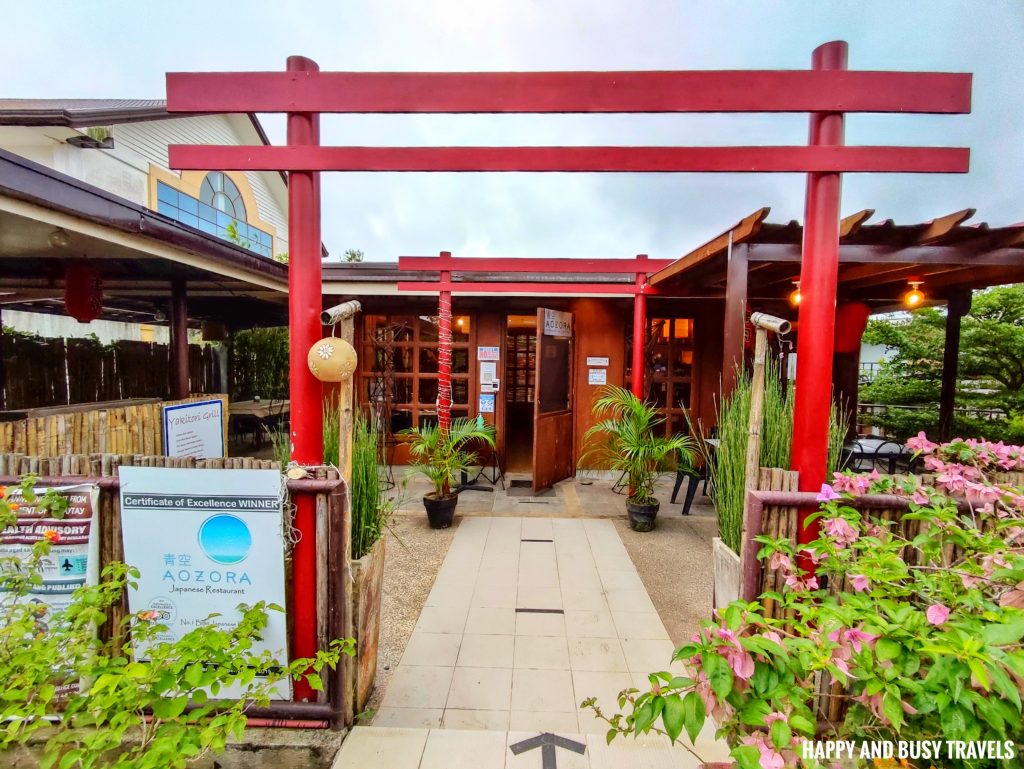 There are various dining areas, like these, just right outside the restaurant.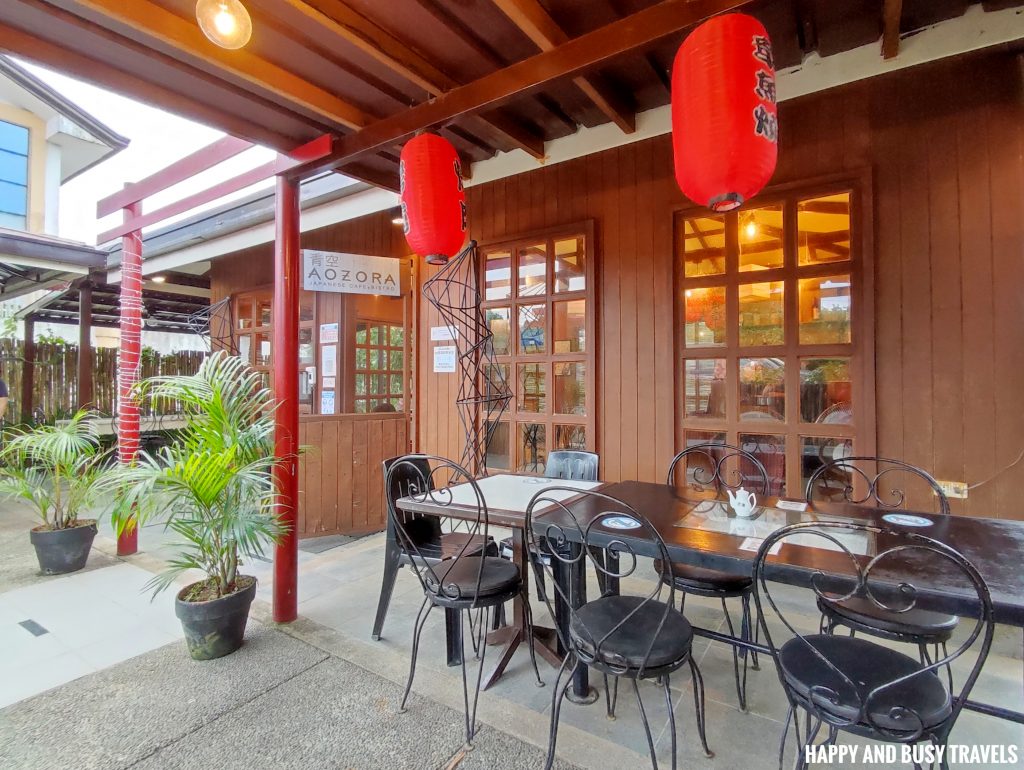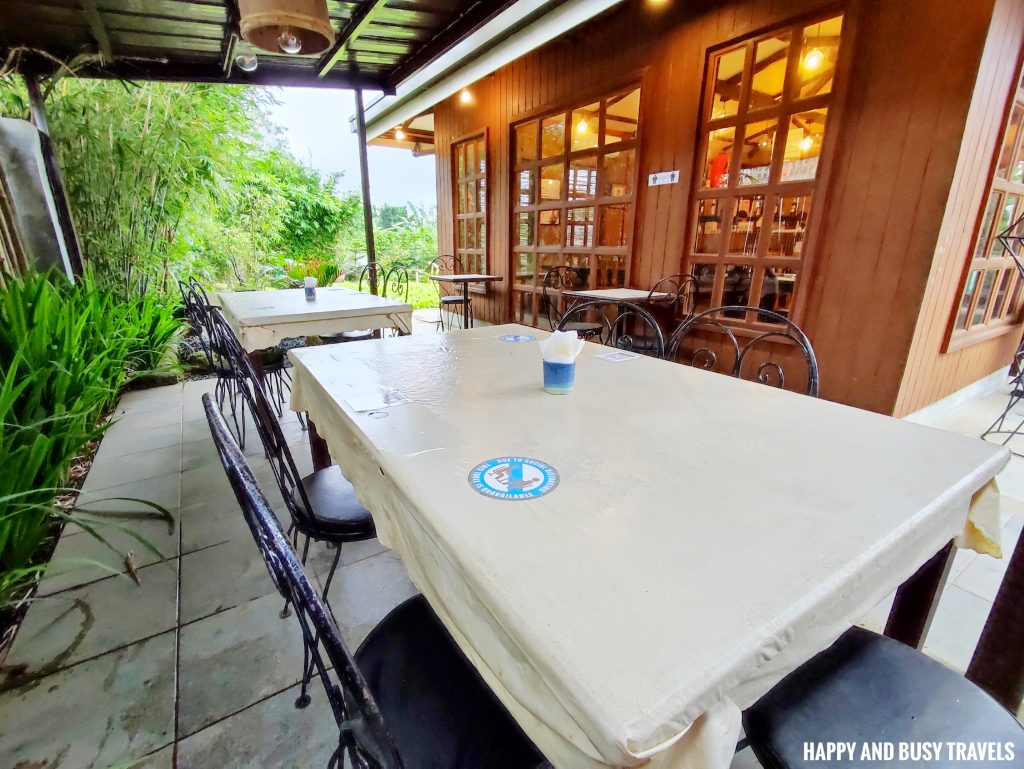 Then, here is the dining area inside the restaurant. They have alfresco dining at the farm, which is perfect because guests can experience Tagaytay weather while dining.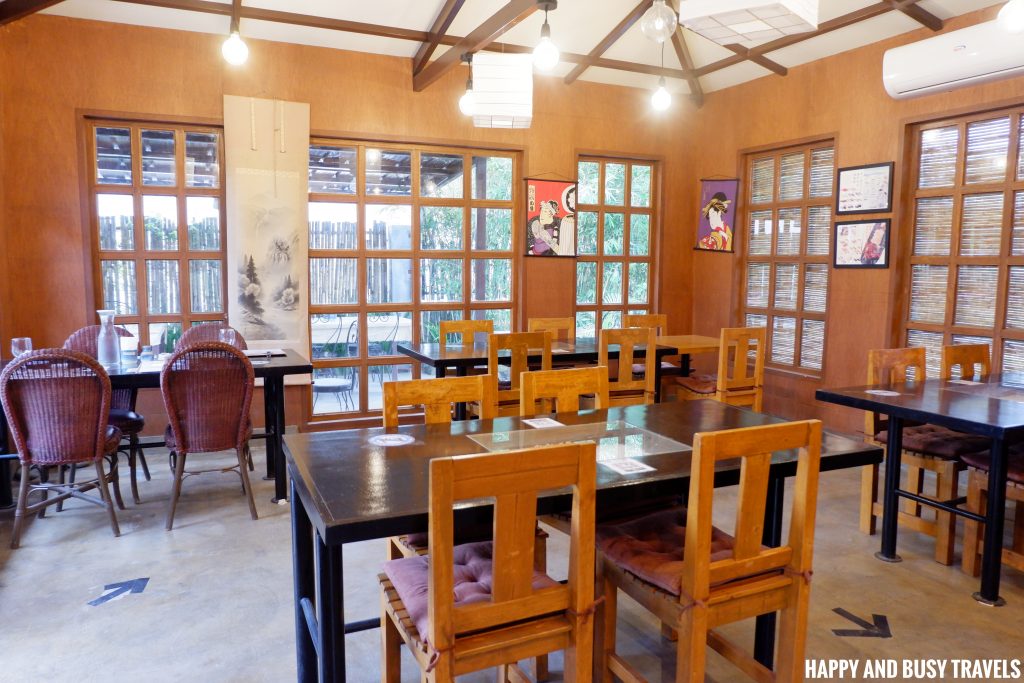 This branch is called "at the farm" because there is an actual farm here, just like these beds of lettuce.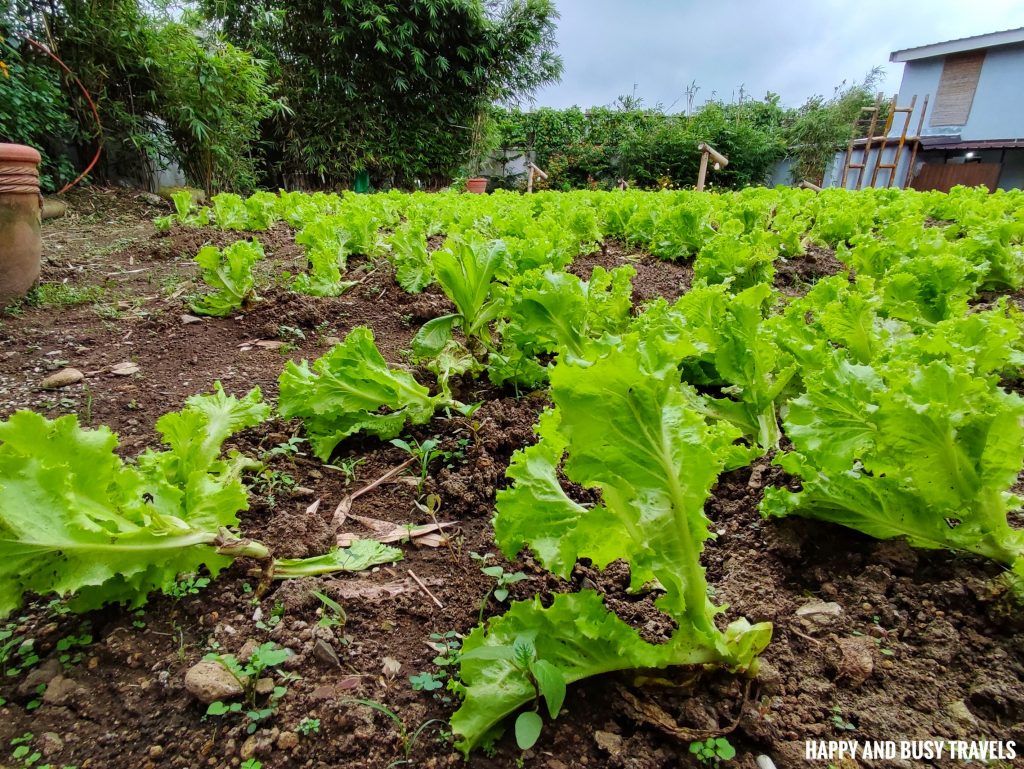 Aozora at the Farm's Bestsellers
Busy and I ordered some of their bestsellers, which we will show you one by one.
Dragon Maki
I love this one! Here is the Dragon Maki! Whenever we visit any Aozora branch, I always order this one.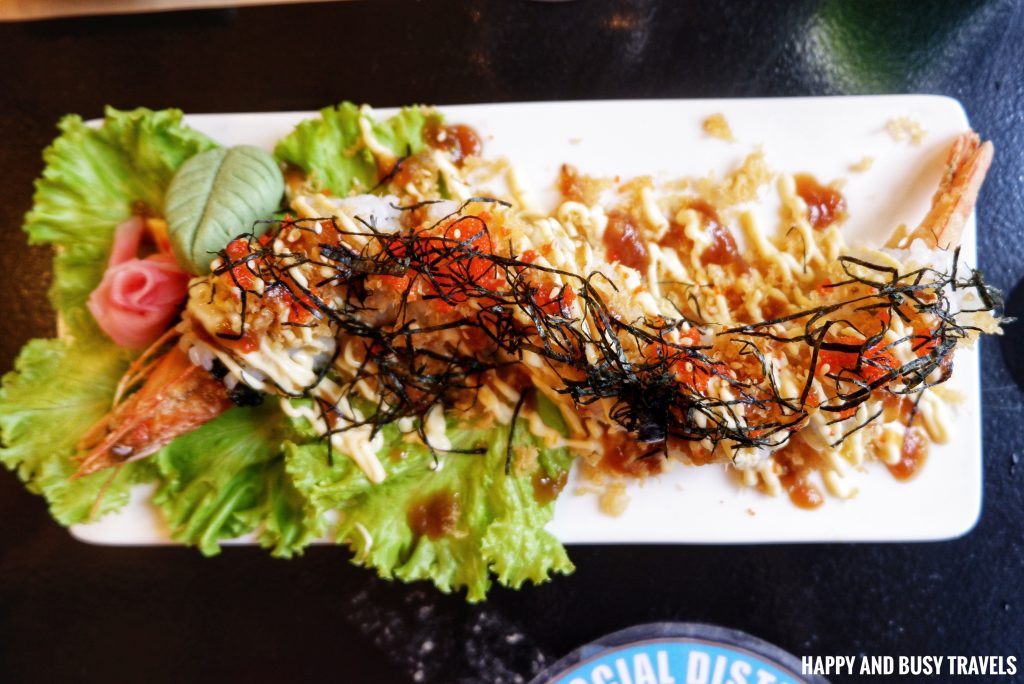 This Maki is made out of a whole cooked large shrimp wrapped with rice, Nori, and sprinkled with Japanese mayonnaise, Panko bread crumbs, fish roe, and shredded Nori.
Just look at it, every bite will really give you a good taste of the maki.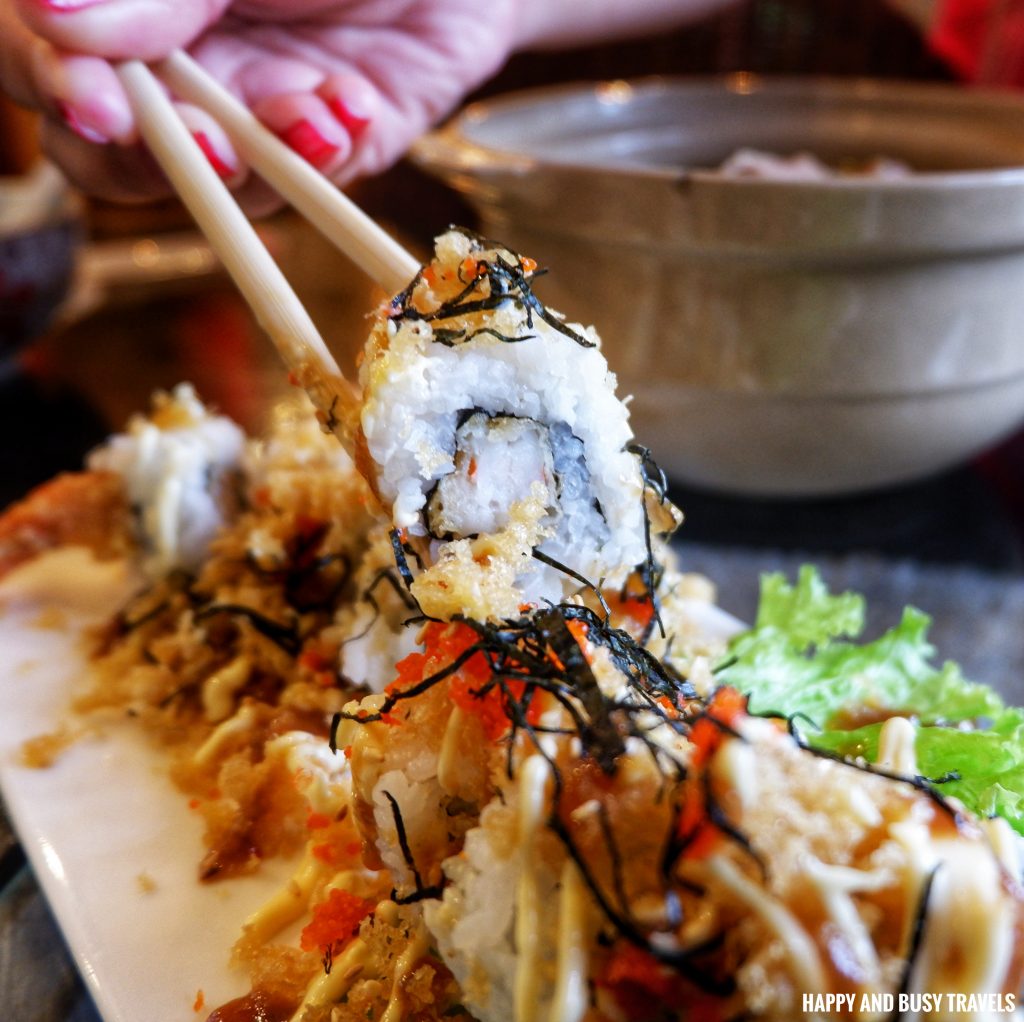 Shake Sashimi
This is Busy's favorite, he really loves Salmon Sashimi so whenever we are in any Japanese restaurant, he orders this one.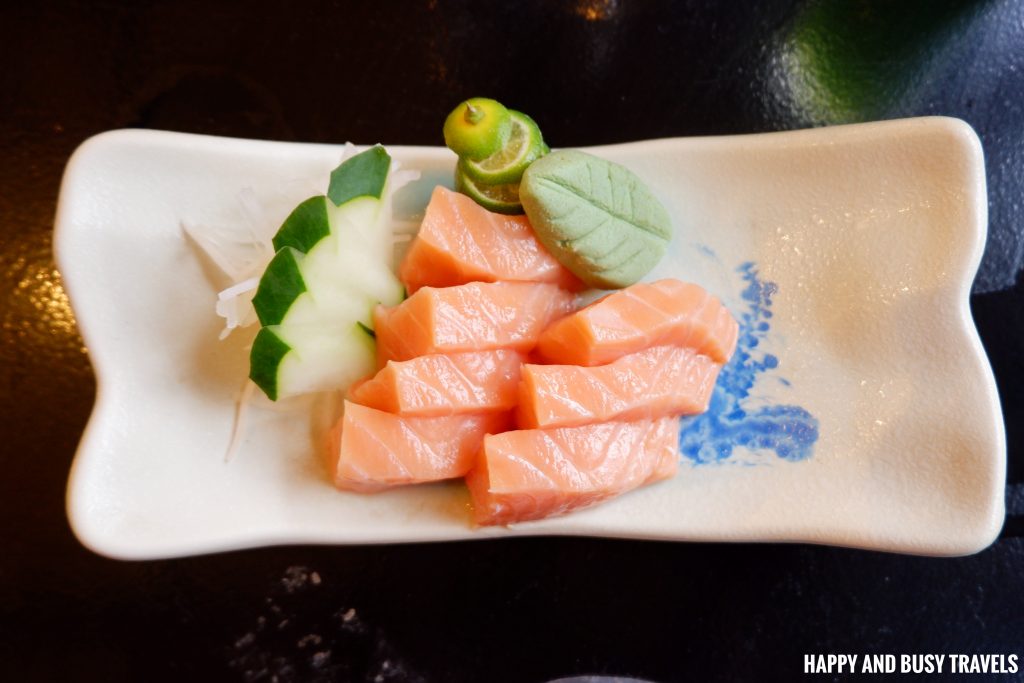 Aozora's Salmon Sashimi tastes good and you will taste the freshness of the fish.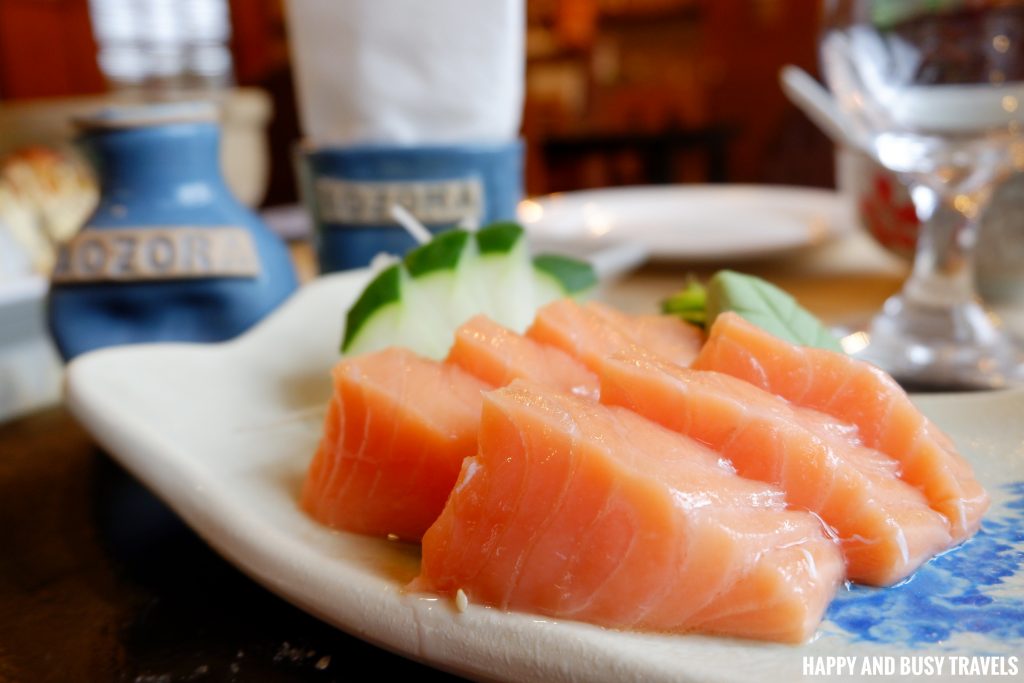 Aozora Salad
I am usually not a fan of veggies, but Aozora got me eating a lot of it because their salad tastes good.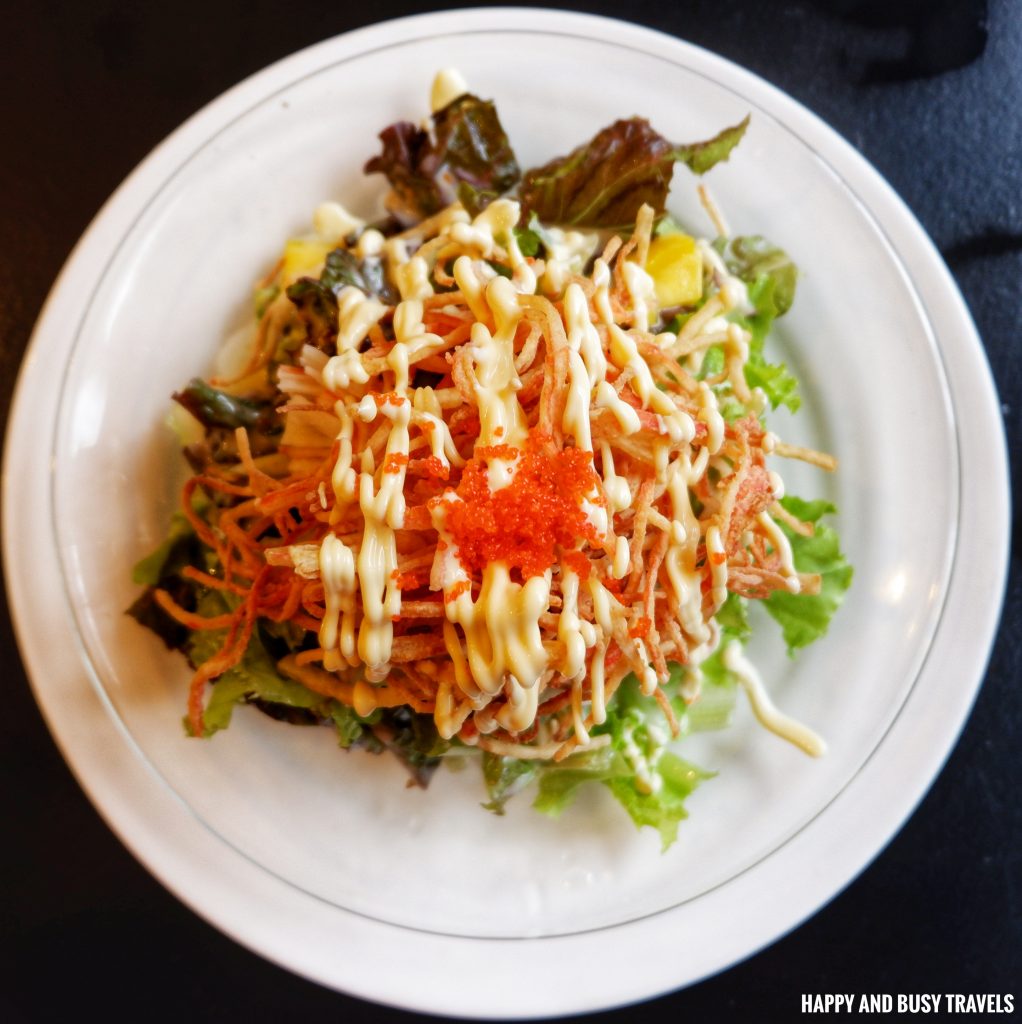 This salad is made up of lettuce with fresh crabsticks, fried crabsticks, mango, and our choice of Wasabi Mayo or Sesame dressing.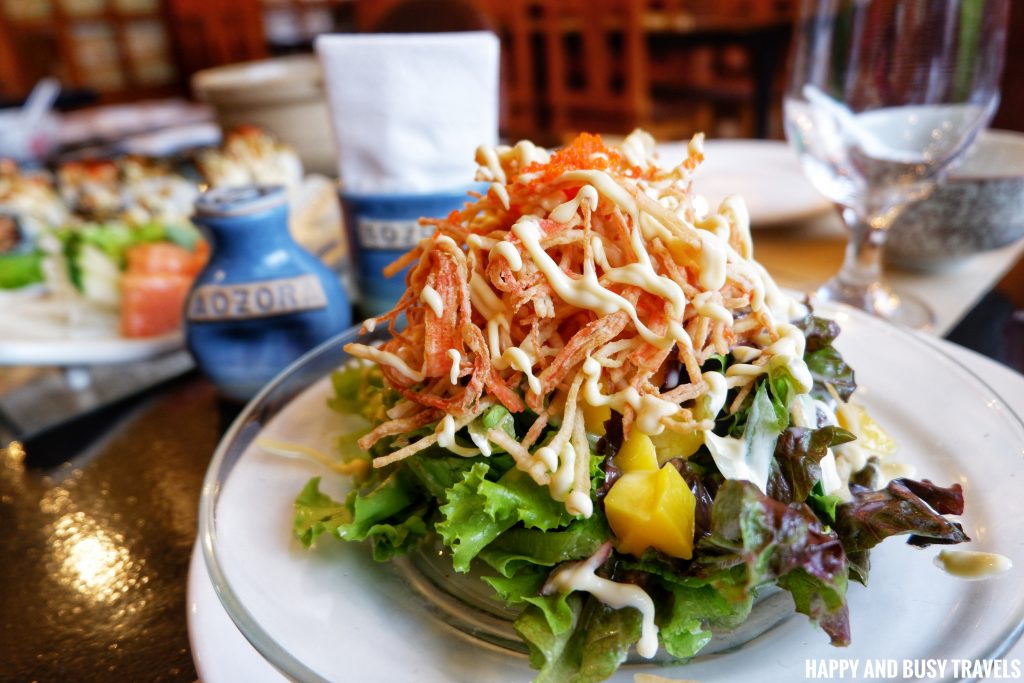 Aozora Ramen – Traditional Ramen
Tagaytay is known for the dish Bulalo, and Japanese cuisine is known for Ramen. So, I think those inspired this Traditional Ramen by Aozora.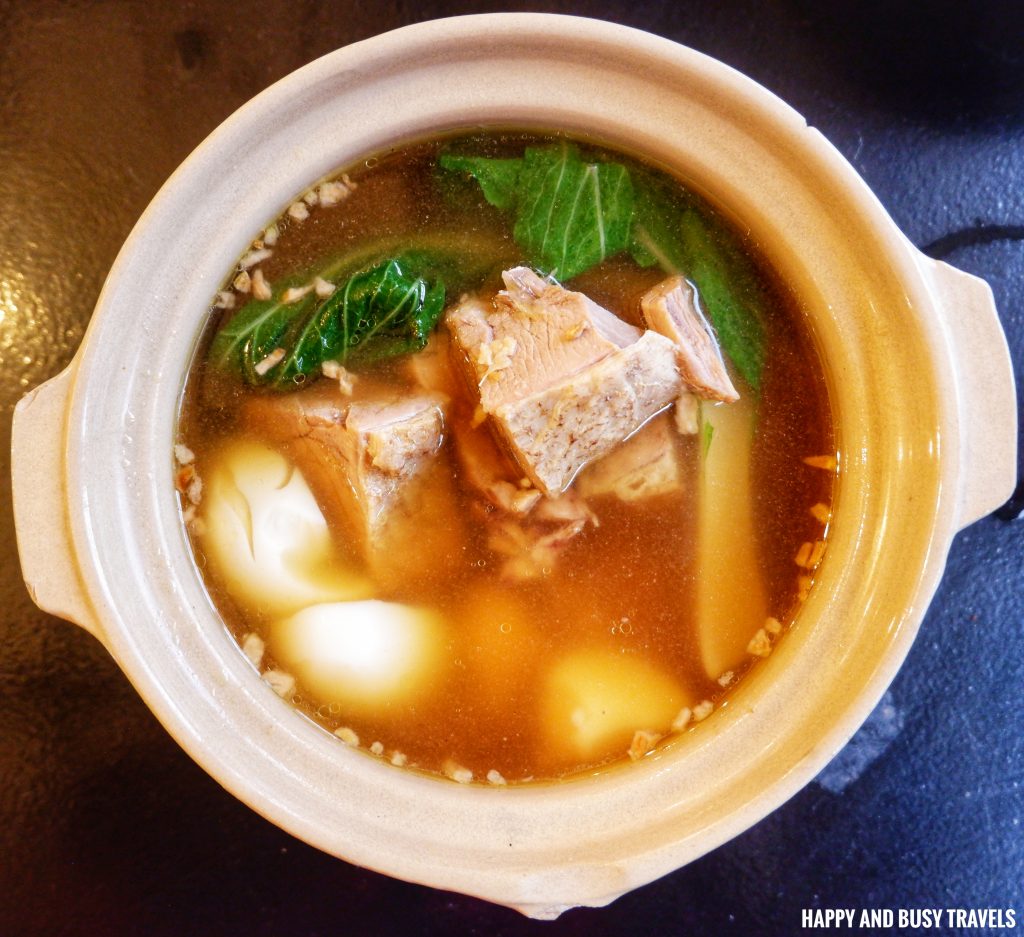 This dish is like eating Bulalo, but with the meat, and ramen all together. Just look at the generous amount of the meat cubes!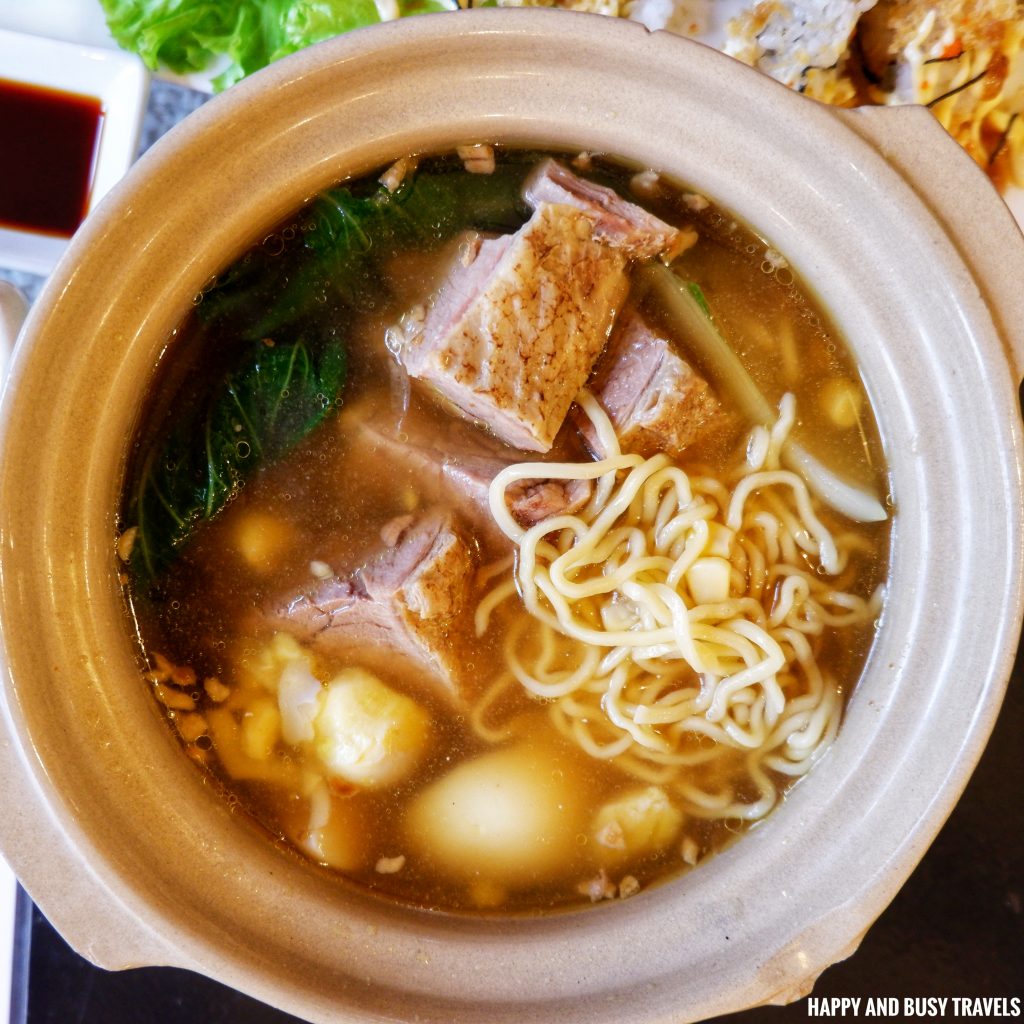 Really perfect for our visit because the weather was gloomy and there is an incoming storm.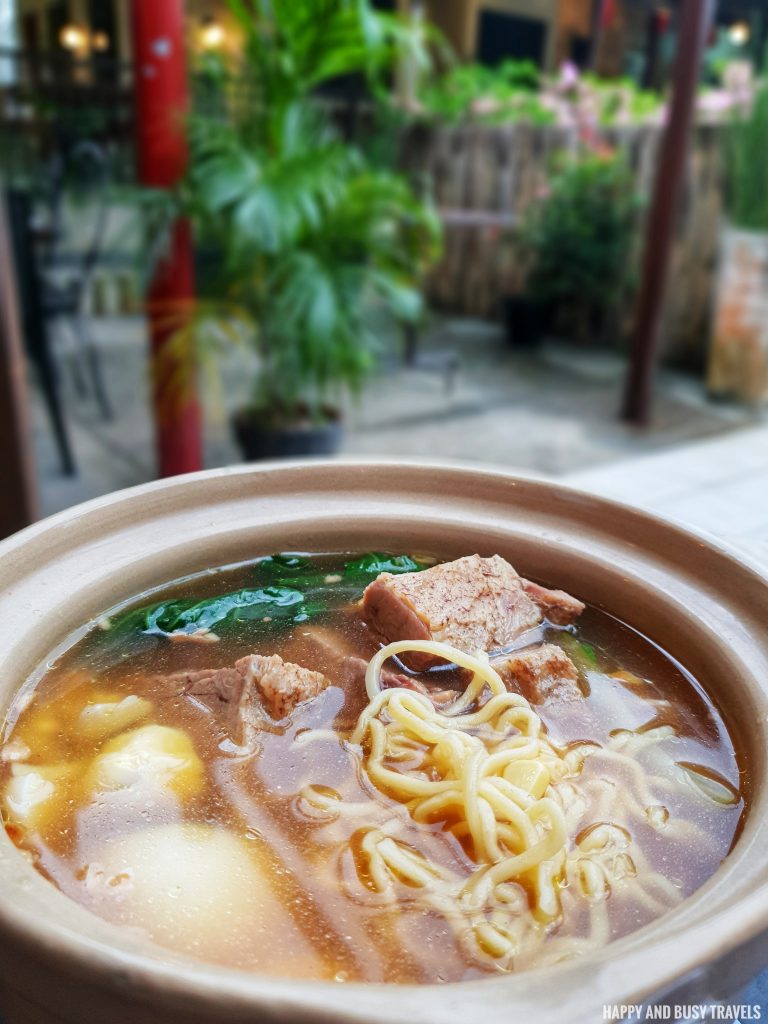 Green Iced Tea
Finally, we ordered Green Iced Tea as our drink. It tasted good too, I didn't expect it to taste something different. I can't explain it or guess what is it but it tasted good.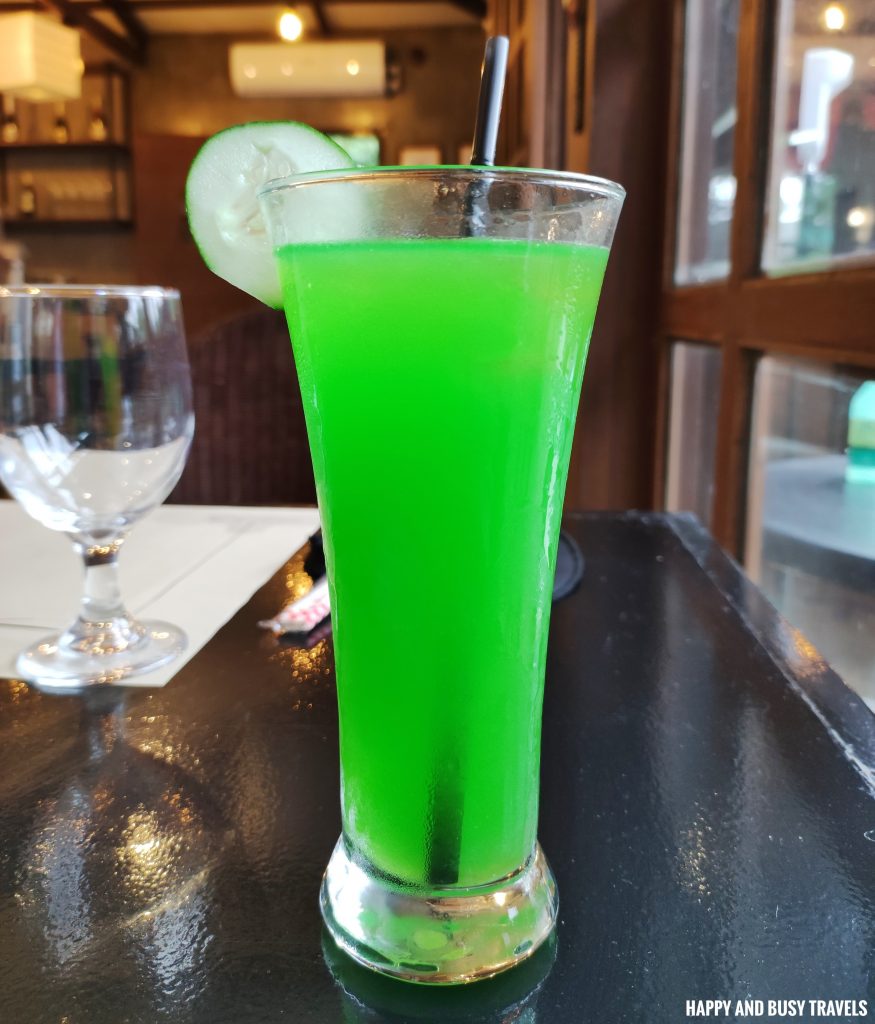 Menu of Aozora at the Farm
Here is the menu, kindly zoom in or swipe to view more.
How to Get Aozora at the Farm?
Public Transportation
Ride a bus going to Tagaytay.
Then, ride a Tricycle to the restaurant.
Private Transportation
From Manila, you may take the Aguinaldo Highway all up to Tagaytay, or take SLEX and exit at Sta. Rosa, then go through the Sta. Rosa-Tagyatay Road.
Proceed to Magallanes Square area, and you'll see the sign of the restaurant.
Go to that road and you'll immediately see the restaurant.
Or simply:
Go to Tagaytay, and use your Waze or Google Maps
Happy and Busy's Smileys for Aozora at the Farm
As expected, we love all of the dishes that we ate! Plus the ambiance is so relaxing and calm, it really added to the total experience in dining in this branch.
Food

Location

Ambiance

Value for money

Service

Comfort Room

Busy and I forgot to take our usual photo together because we were so excited to eat haha. So, here's my photo holding the Aozora Salad instead. TARA KAIN NA!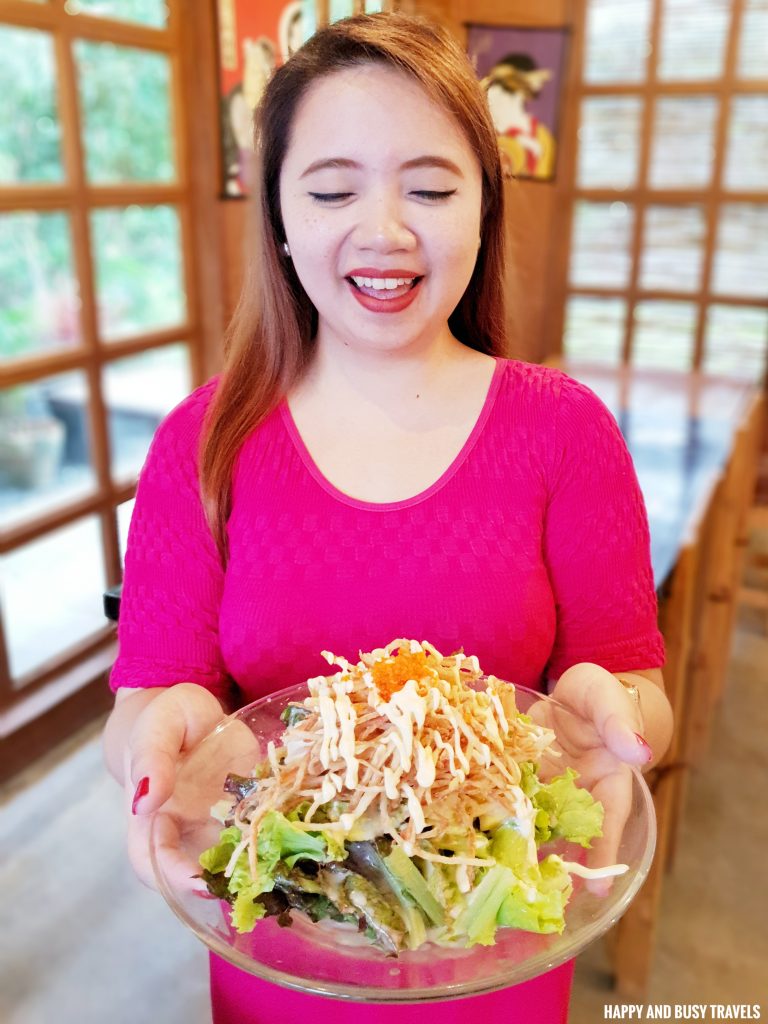 More exciting food and drinks review at https://happyandbusytravels.com/category/food-and-drinks/ so do not forget to check it out!