Busy and I were looking for restaurants in Tagaytagy again when we found Aozora Japanese Restaurant. Busy loves Japanese food so we went in the restaurant and we tried their food.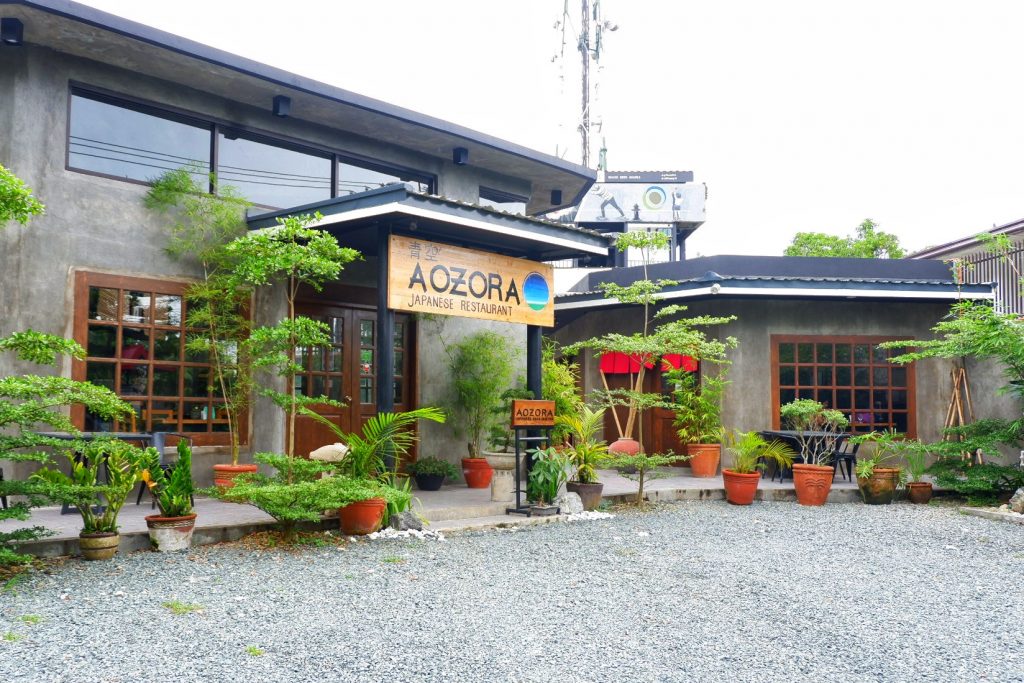 Facebook: https://www.facebook.com/Aozora-Japanese-Restaurant/
Address: SVD road corner, Emilio Aguinaldo Highway, Tagaytay City, Cavite
Contact Numbers: (+63 46) 413 4486 ; +63915 503 8800
Operating Hours: 8:00 AM – 9:00 PM
Outside the restaurant, there we several paintings which were cool.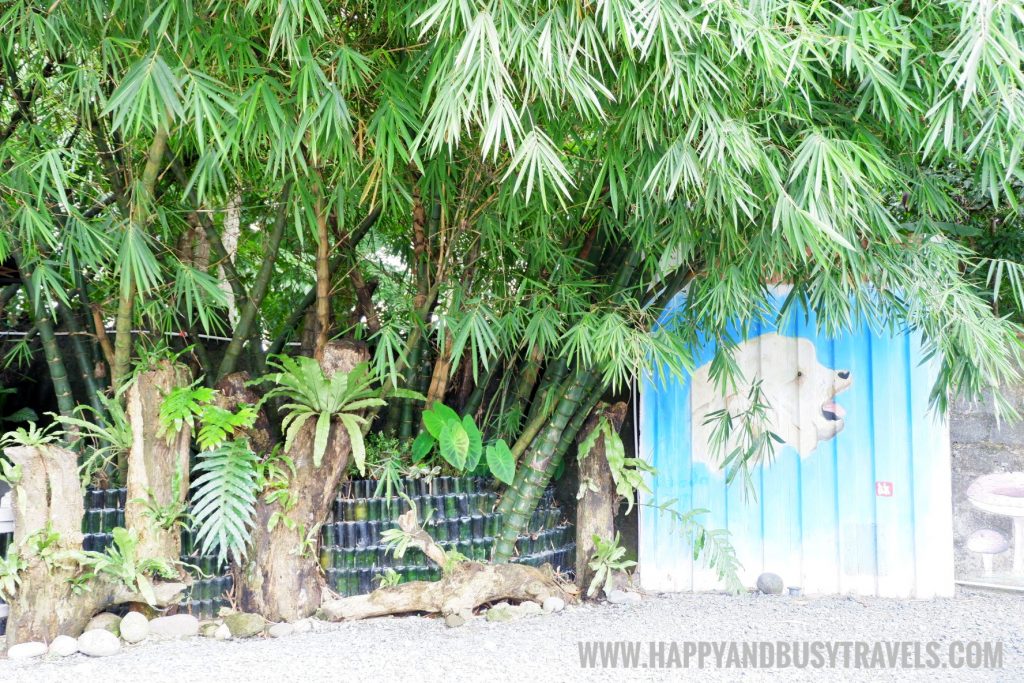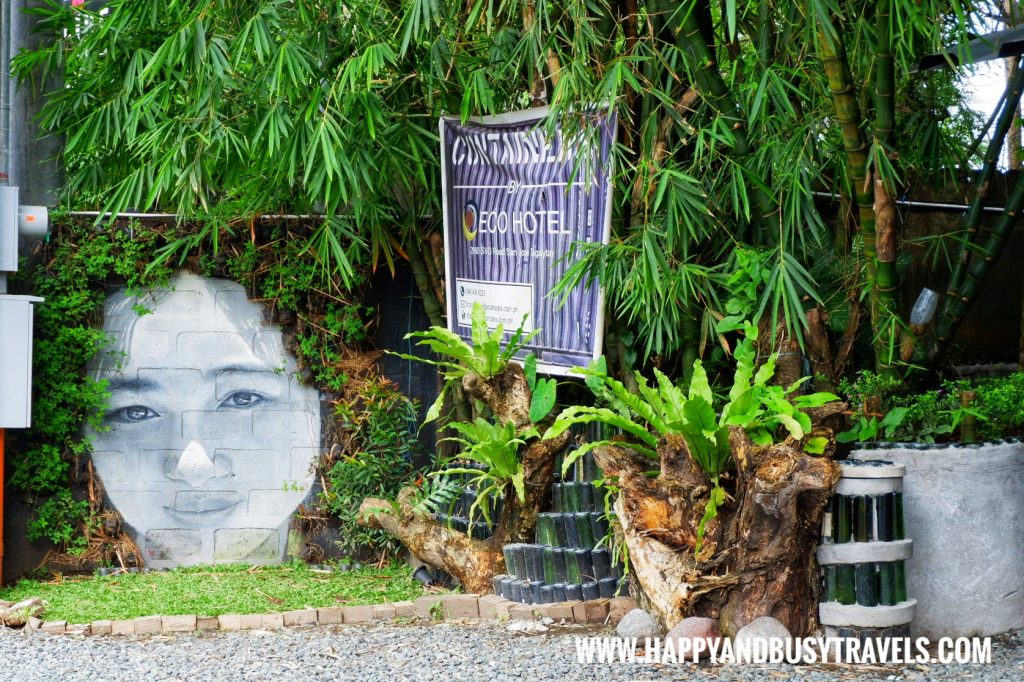 Inside Aozora Restaurant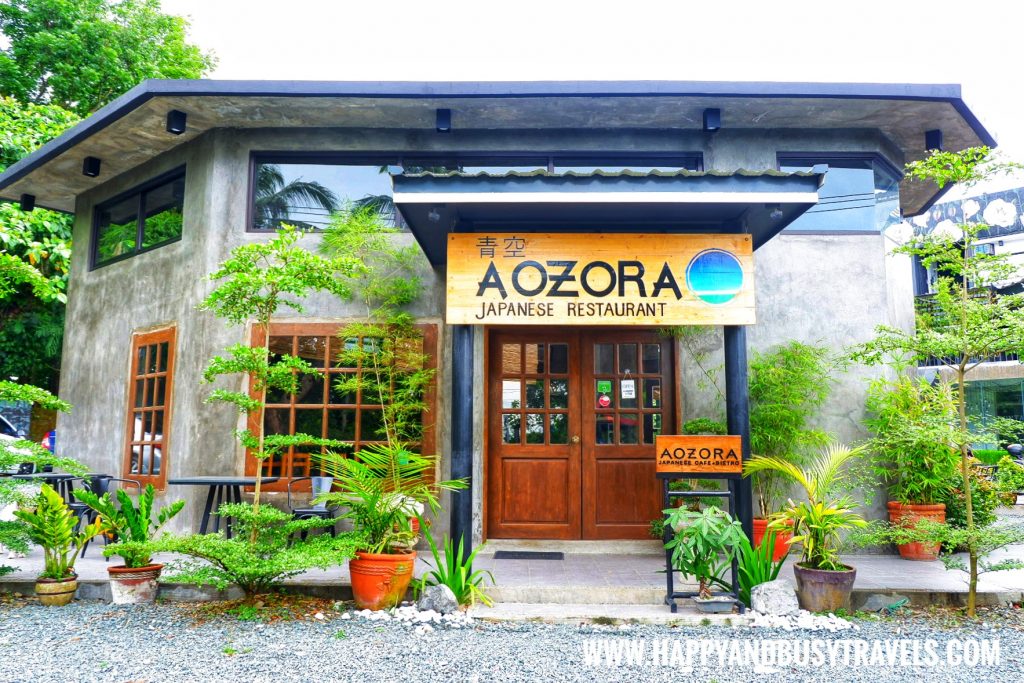 The first building has a mezzanine which can accommodate more guests.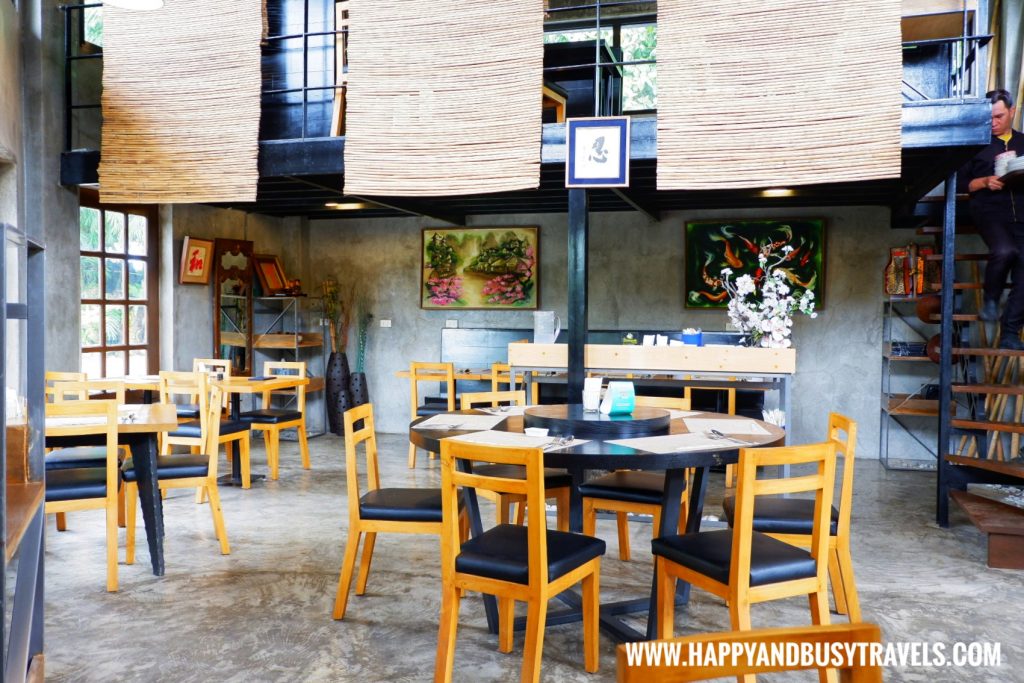 There was also an outside seating for people who wants to experience Tagaytay's weather. 🙂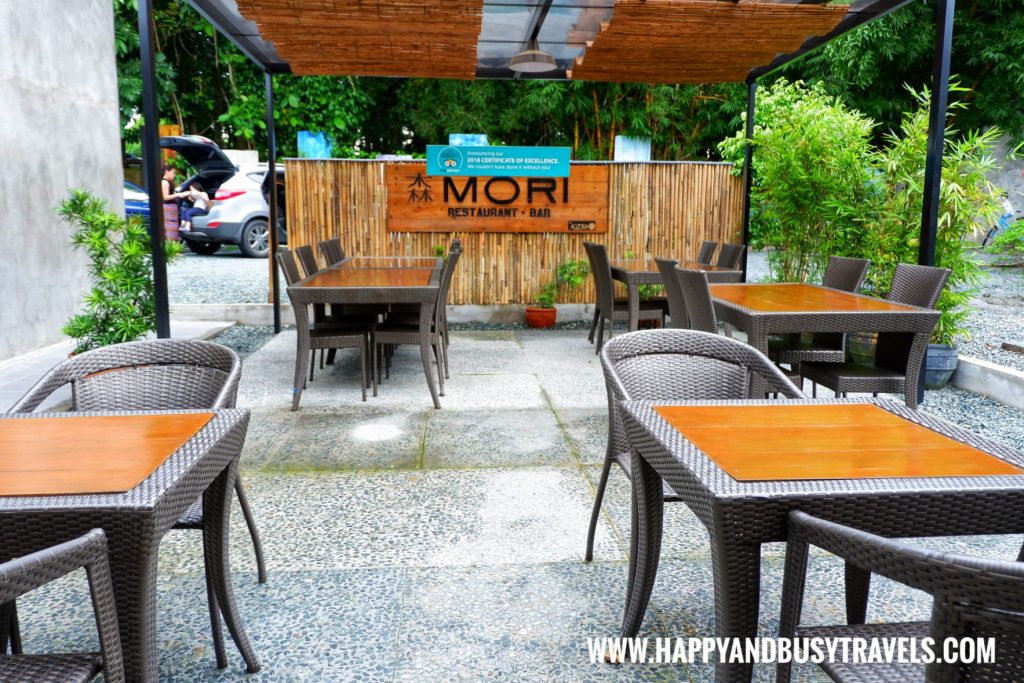 During our stay we were accompanied to seat on the right building of the restaurant.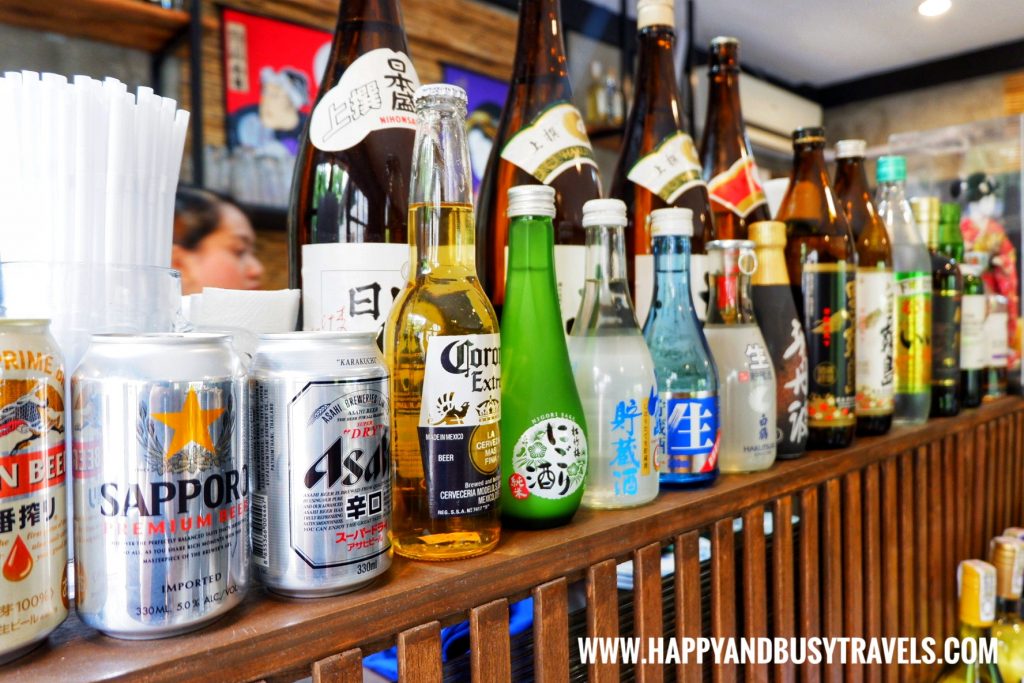 The rooms looks like the main building, but it does not have a mezzanine.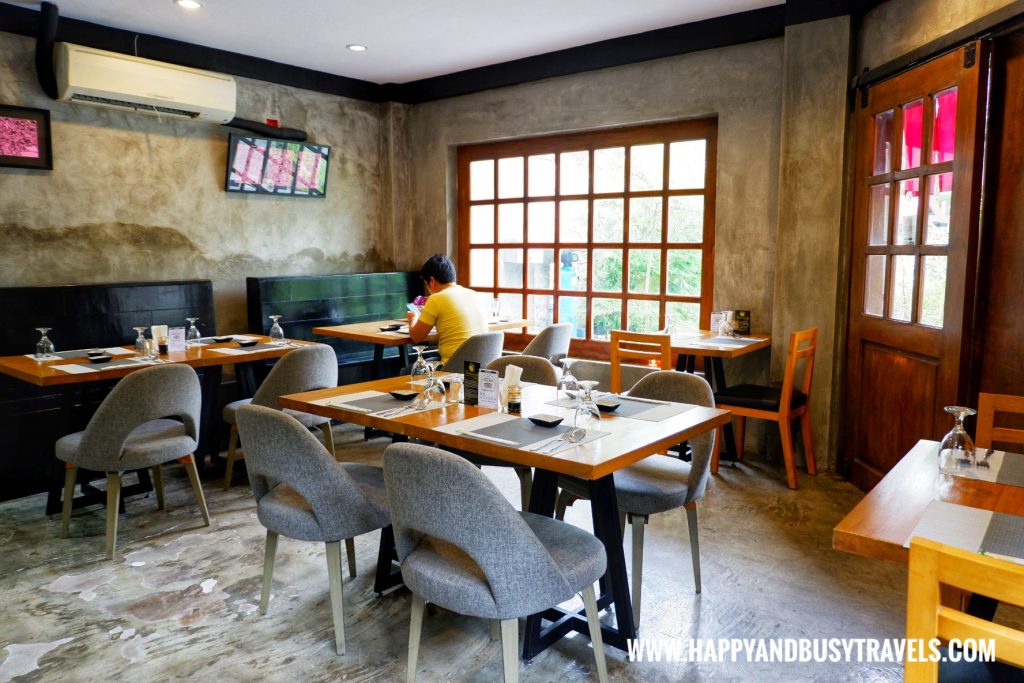 But this building displays the drinks, and the sushi that the restaurant offers.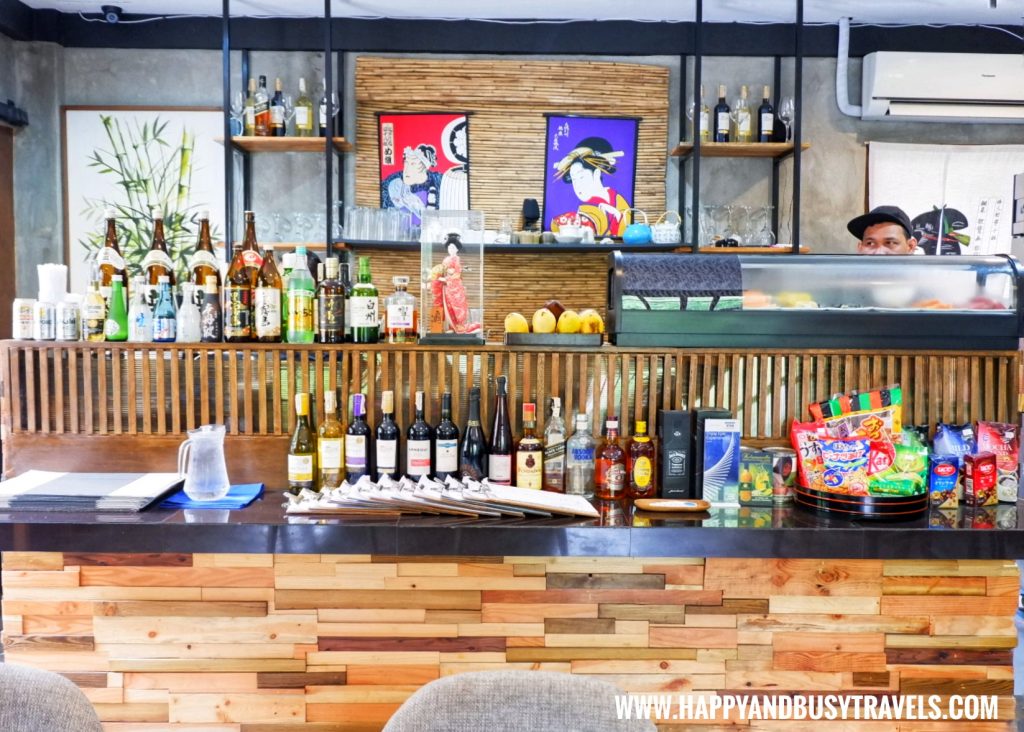 Dishes of Aozora Japanese Restaurant
While we waited for our food, we were given sweet and crispy anchovies as an appetizer.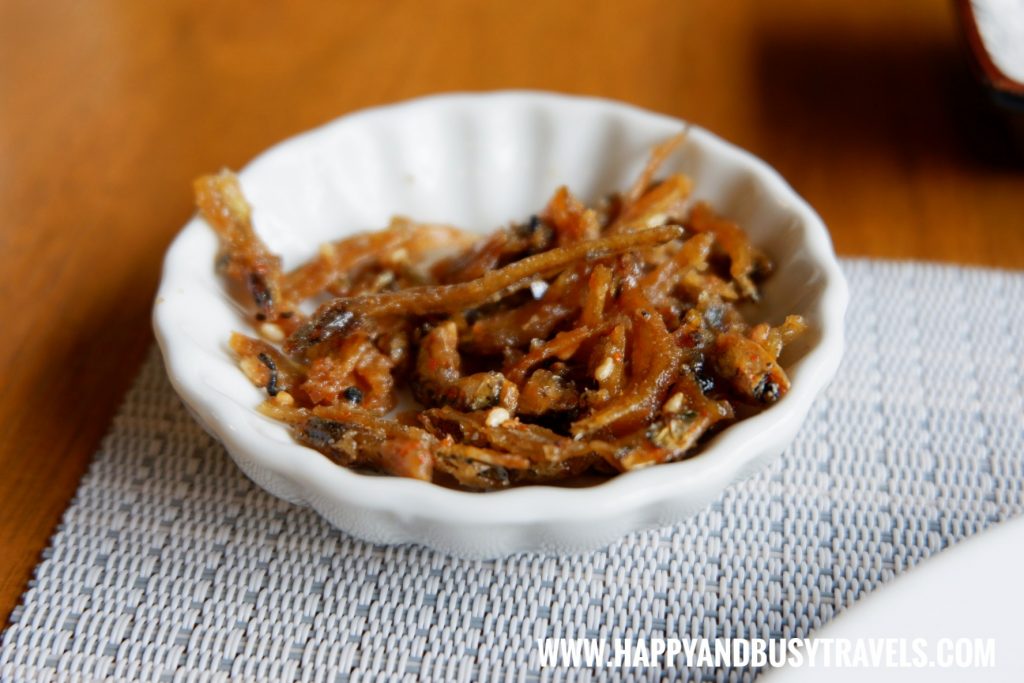 I ordered the Rainbow Maki, which is a chef's recommendation.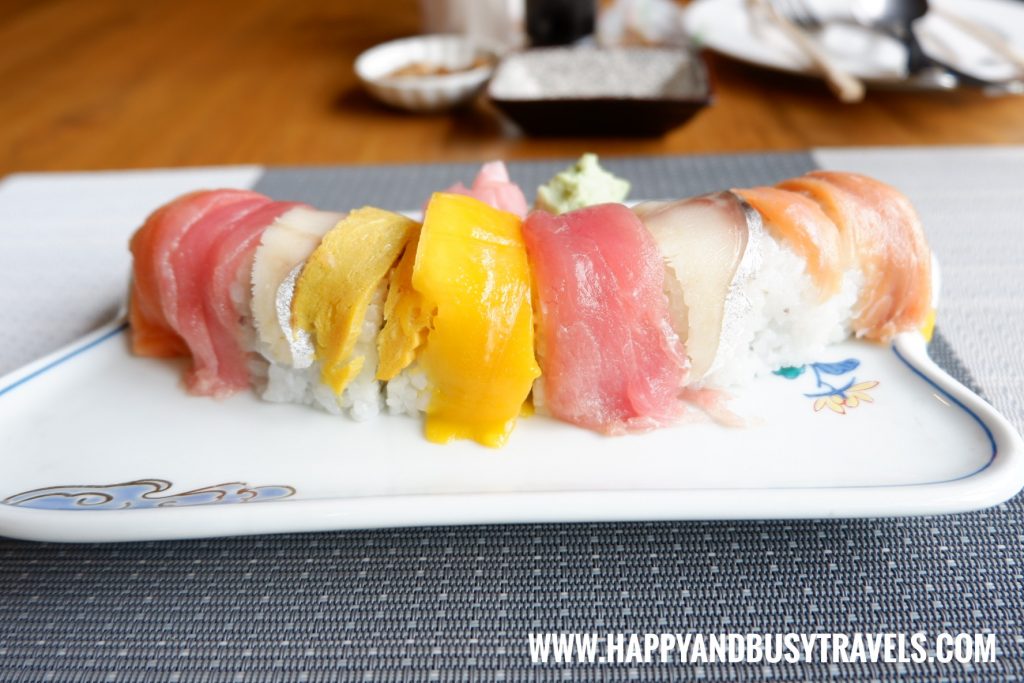 The Maki was made out of rice, Nori, different fishes, and Mango. The Maki was named Rainbow Maki because of its arrangement.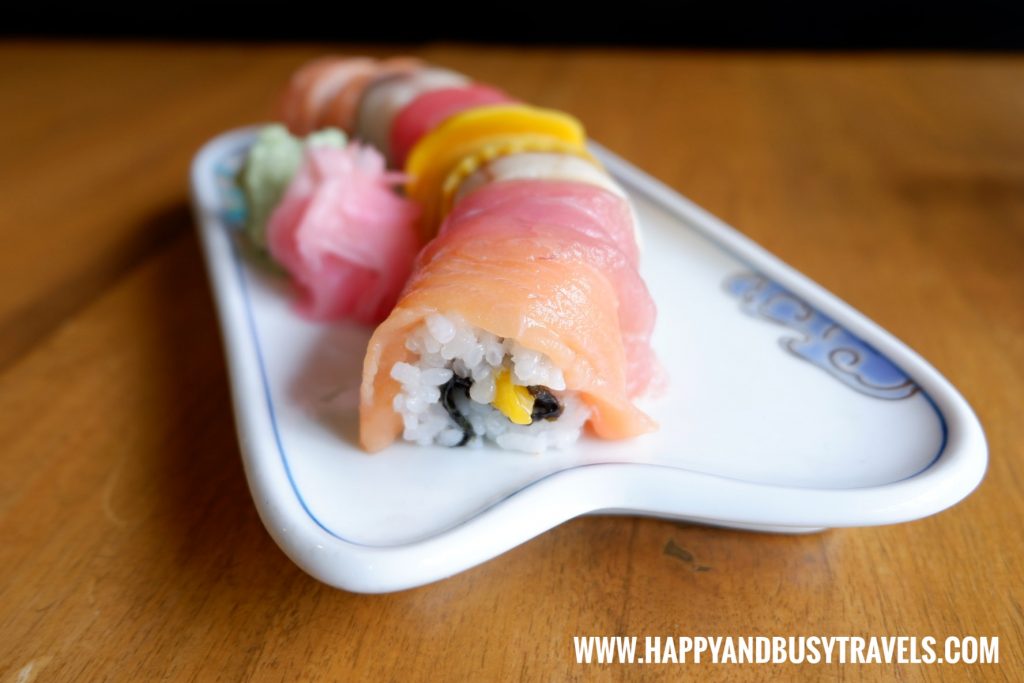 Busy ordered Pork Katsu Don. The dish was a rice topping, which was made out of Rice, Fried Pork, Fried Egg, and sprinkled with shredded Nori.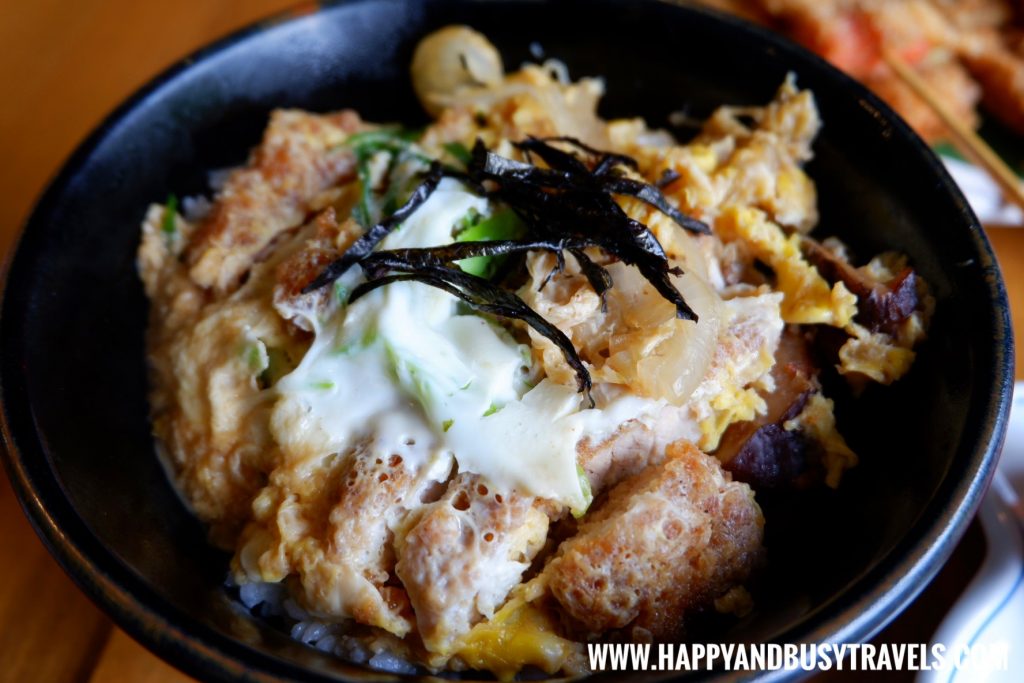 I also ordered Mixed Kushikatsu, another chef's recommendation. Mixed Kushikatsu was made out of dip fried Breaded Pork with Kani, Kani with Bacon, and Pork with Okra.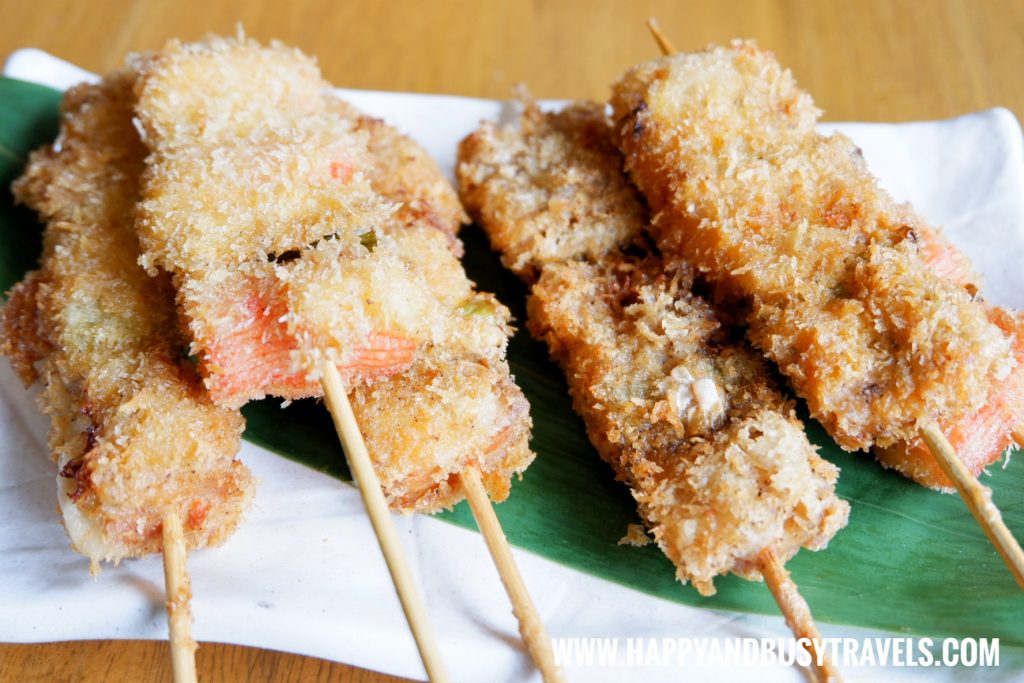 Lastly, I ordered a dessert. The Mango Tempura was made out of Mango which was coated in Tempura batter and deep fried. It was topped with Vanilla Ice Cream, Chocolate Syrup, and garnished with mint leaves.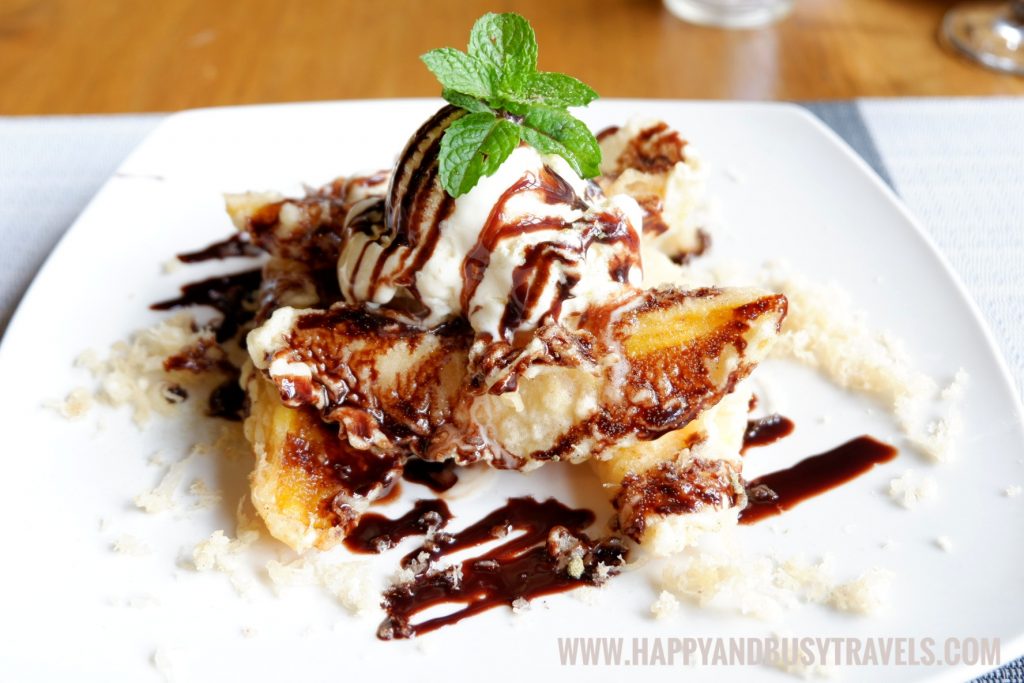 Mango Tempura Php 190
Overall our visit was okay. The food and the service were good. The waitress that accompanied us was very friendly and helpful, she even explained the dishes in the menu to us.
Aozora Japanese Restaurant's Menu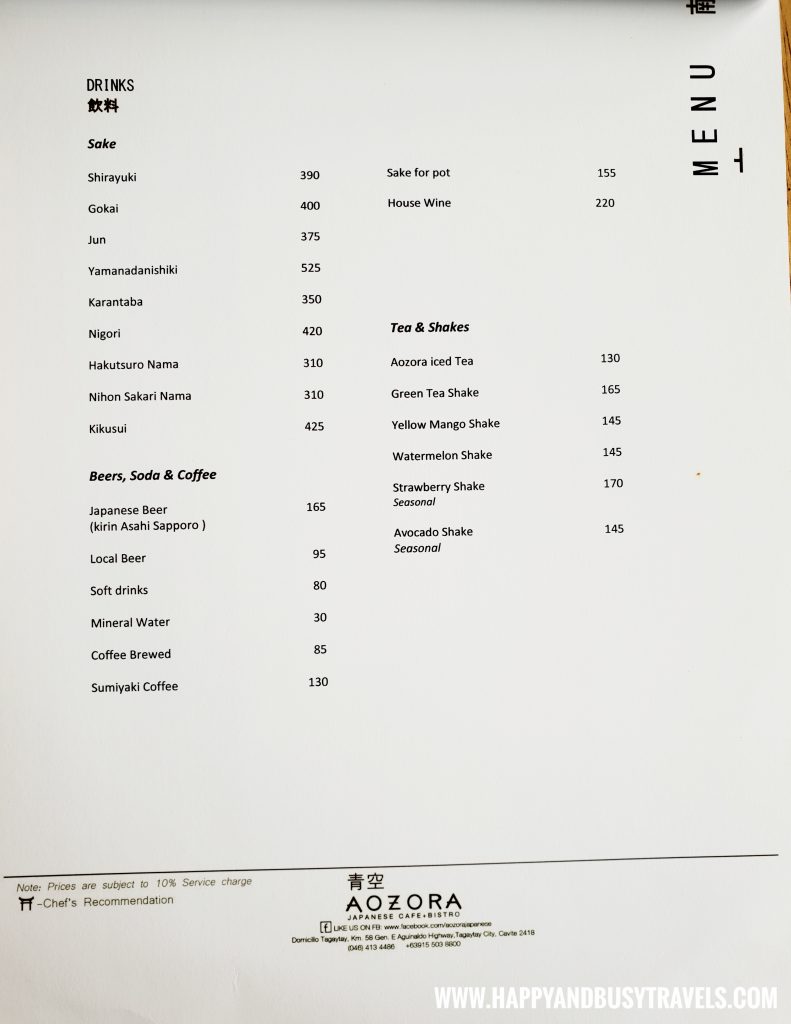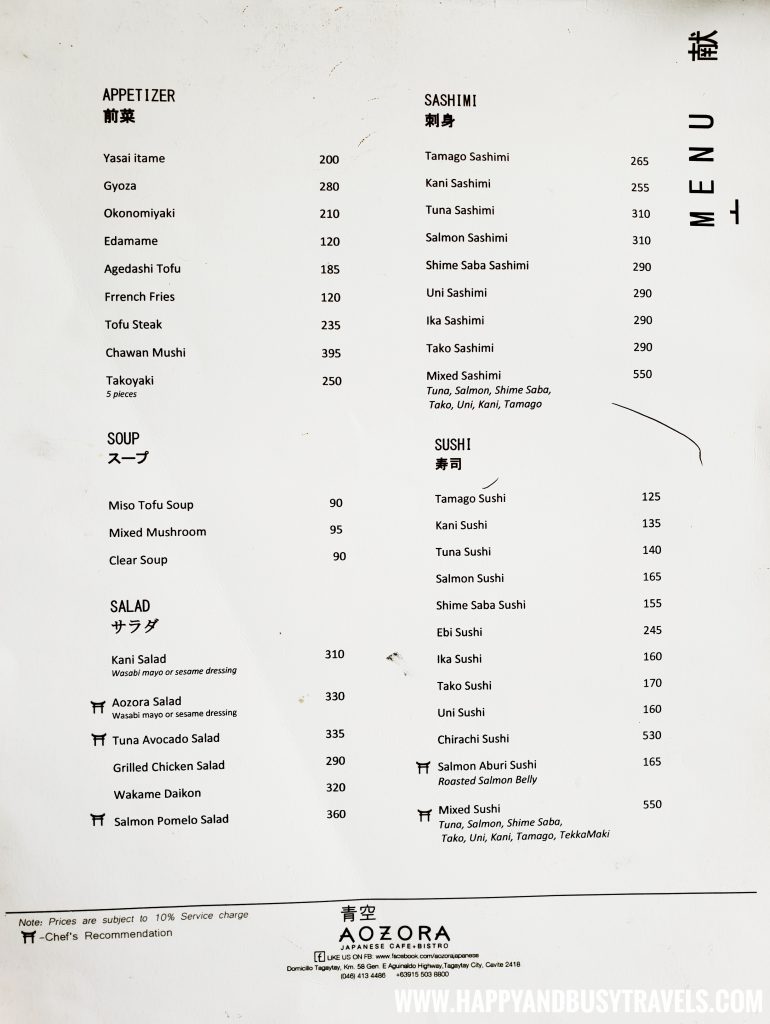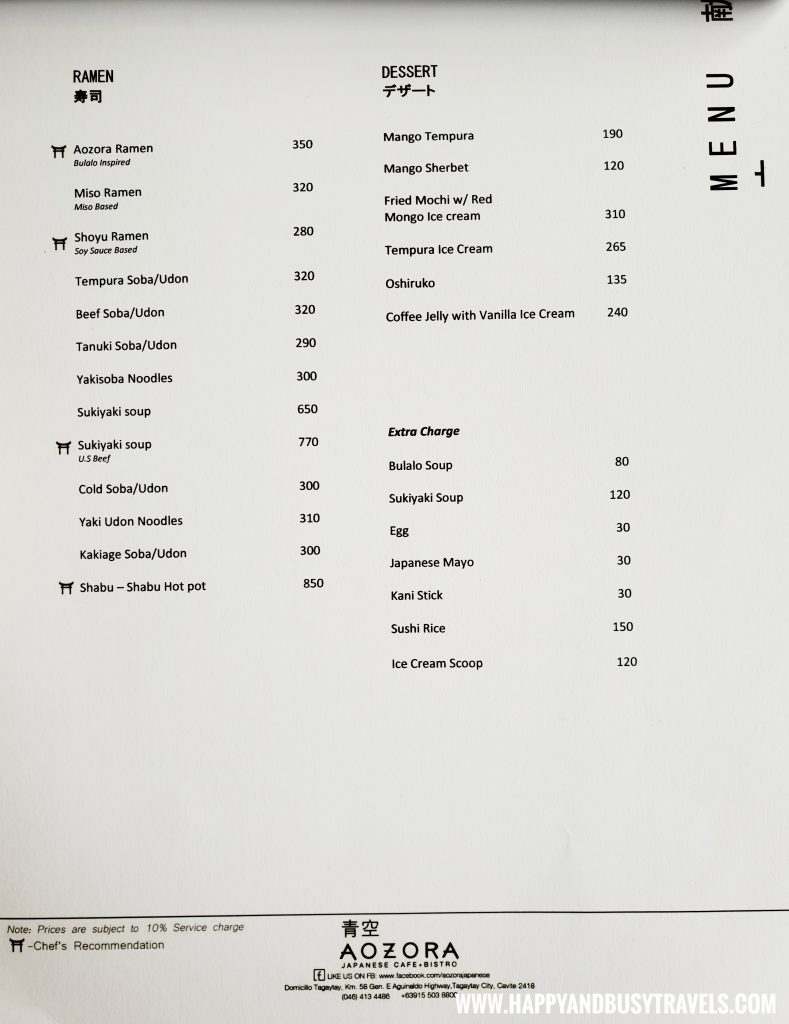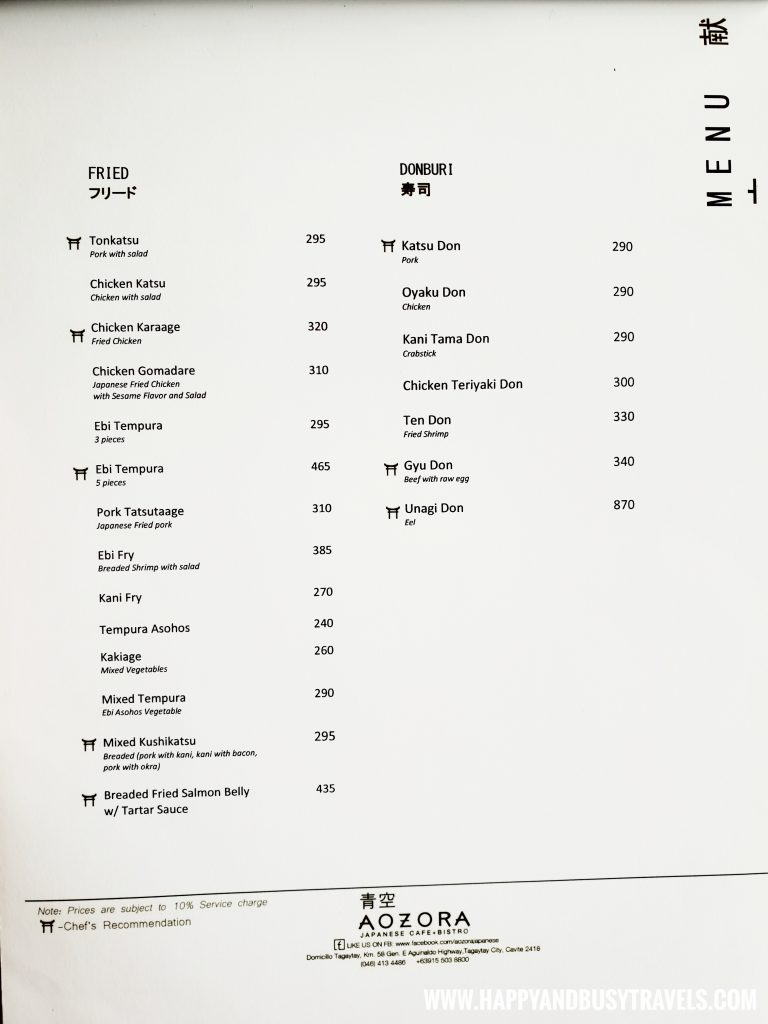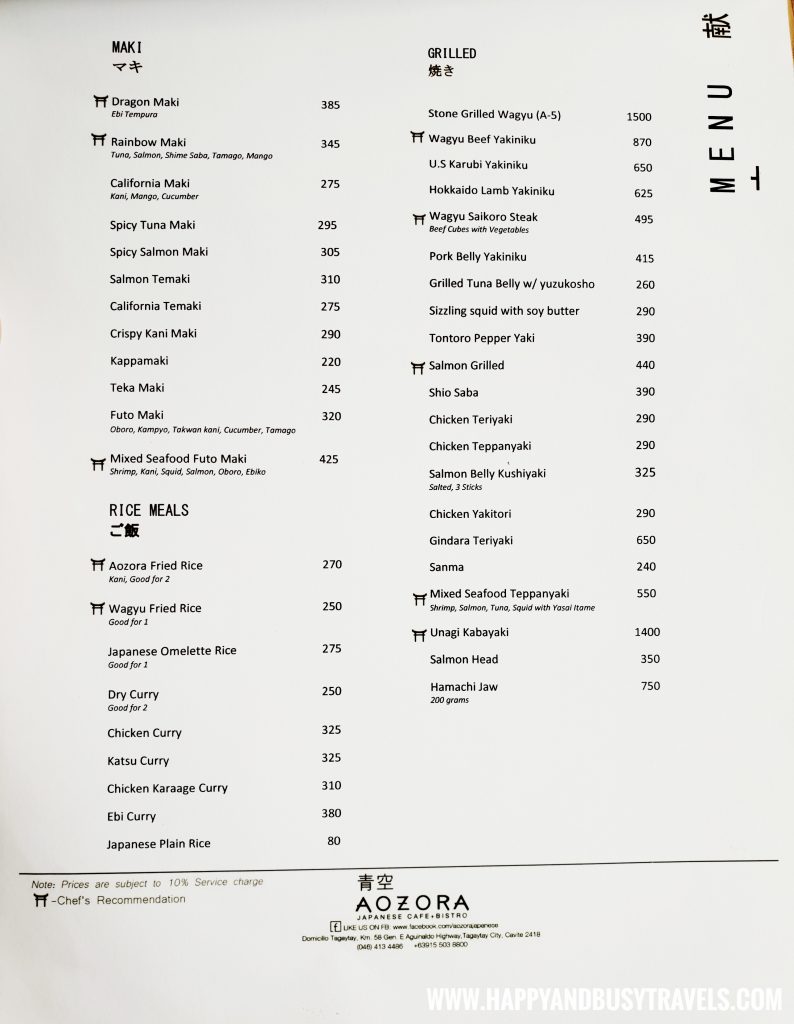 Notes
Service charge of 10% will be added to your bill.
Wifi is available (but not during our visit)
Credit card payment is accepted
Happy and Busy's Smileys
Food – 

Location – 

Ambiance – 

Value for money –

Service – 

Comfort Rooms –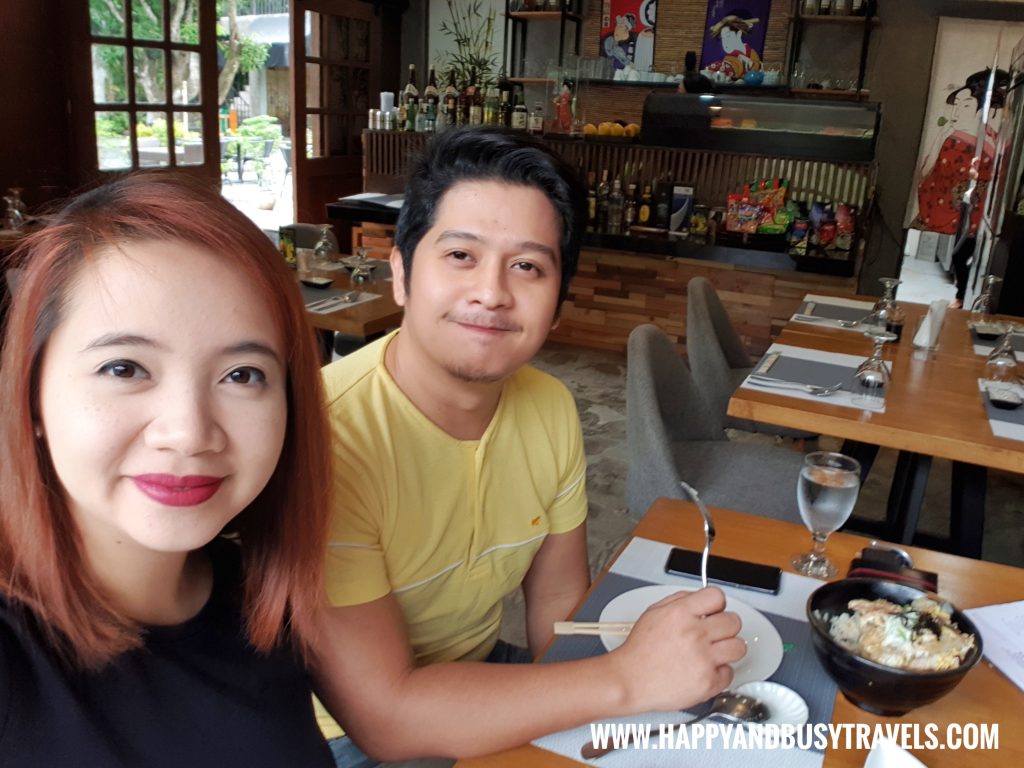 More exciting food and drinks review at: https://happyandbusytravels.com/category/food-and-drinks/